Chalk Pastel Art started sharing art tutorials online in 2010. Nana has become like family to many of us who have brought her into our homes over the years to our tables and gotten our fingers dirty together. The You ARE an ARTiST Clubhouse Membership has been an incredible resource to artsy and non-artsy types around the globe!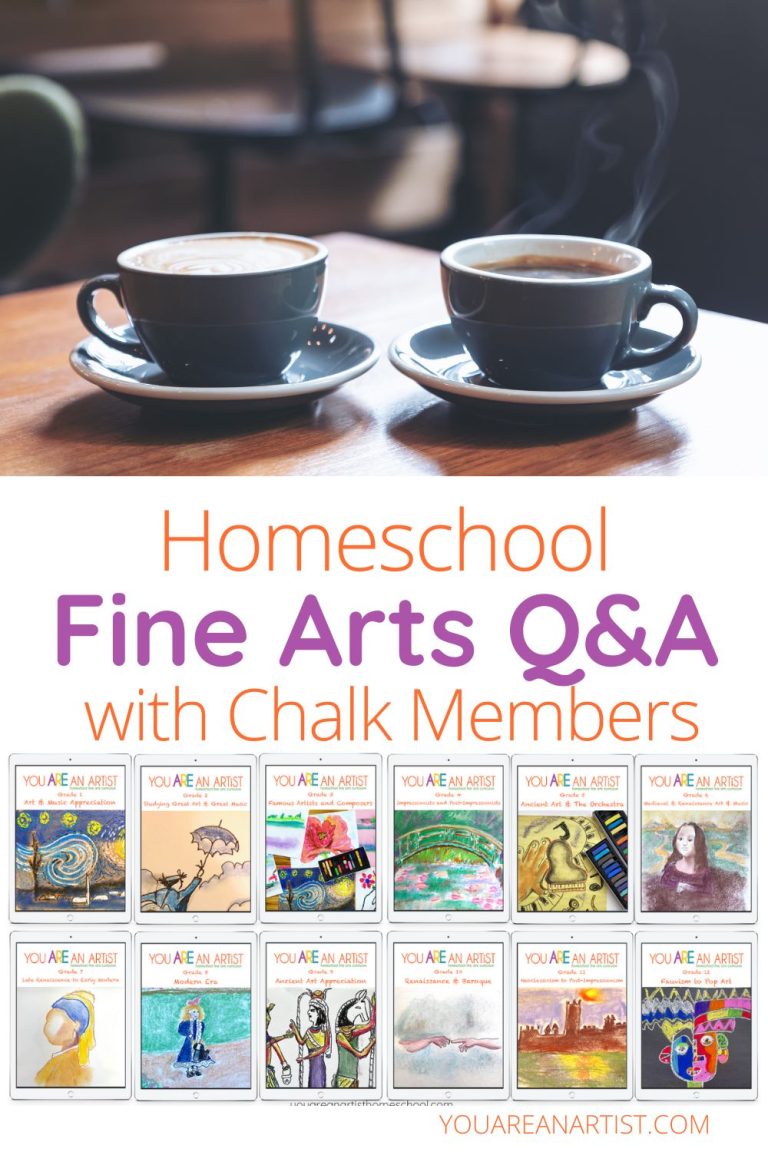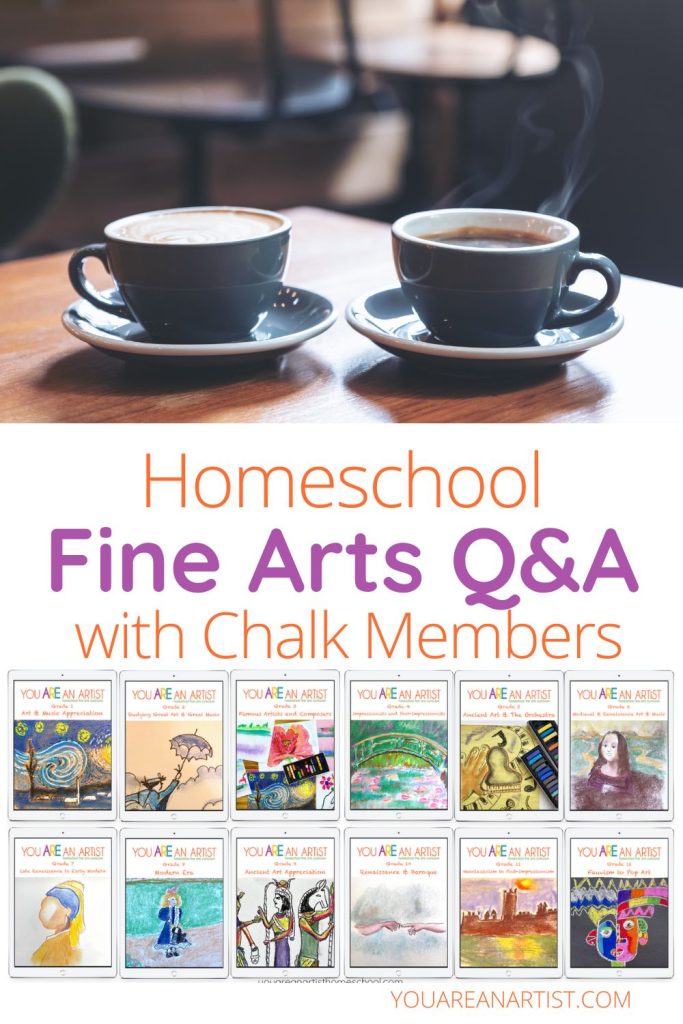 Nana continues to add to the 800+ library of art tutorials Chalk Members can access, while just this past year a new product has hit the proverbial "store room shelves". In 2021, You ARE an ARTiST took over and edited Fine Arts Curriculum. This art and music curriculum is slightly different from the tutorials we've grown so familiar with Nana!

The first difference you will immediately notice, Nana is skipping school!! Actually, she is busy creating more video tutorials for Chalk Members! The Fine Arts Curriculum is Nana-less. It's also not chalk project based. So if your students weren't fans of the "messy" chalk art, (gasp, didn't we tell you about wet wipes?!) they just might enjoy this program more of looking at masterpieces and listening to melodies.
Fine Arts Curriculum is an instant pdf download with helpful notebooking pages, links to resources, and an opportunity to earn High School credit!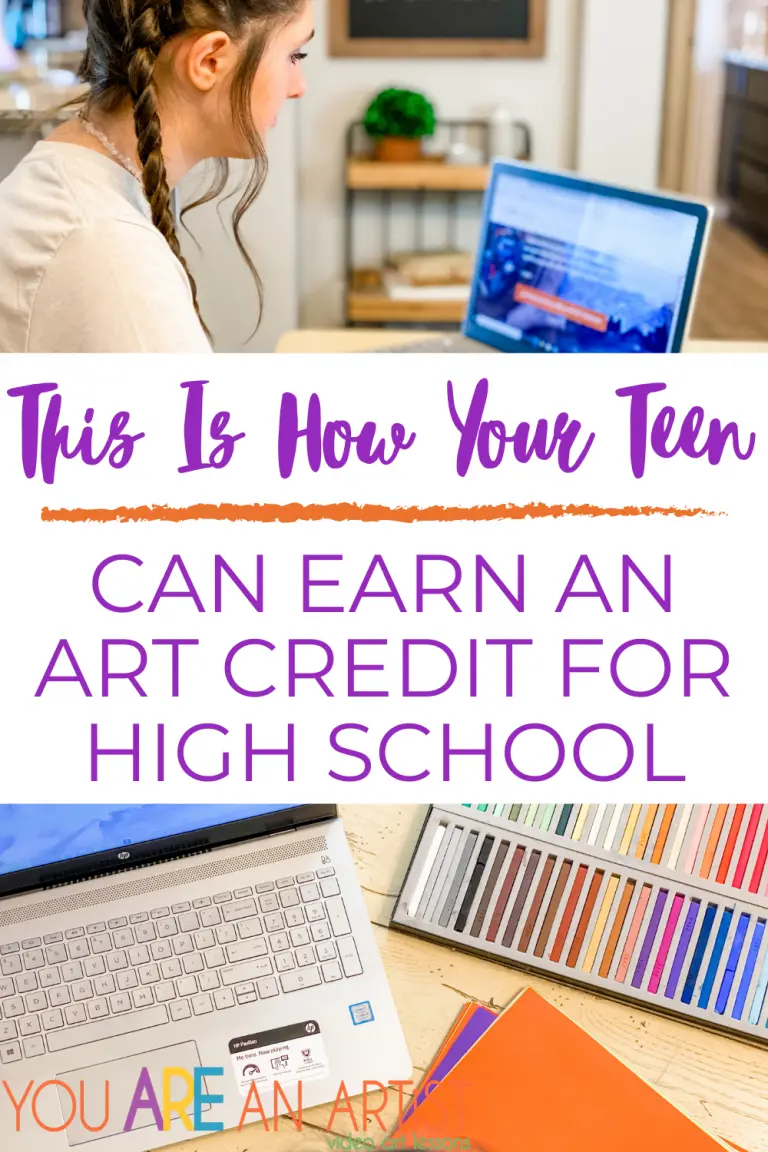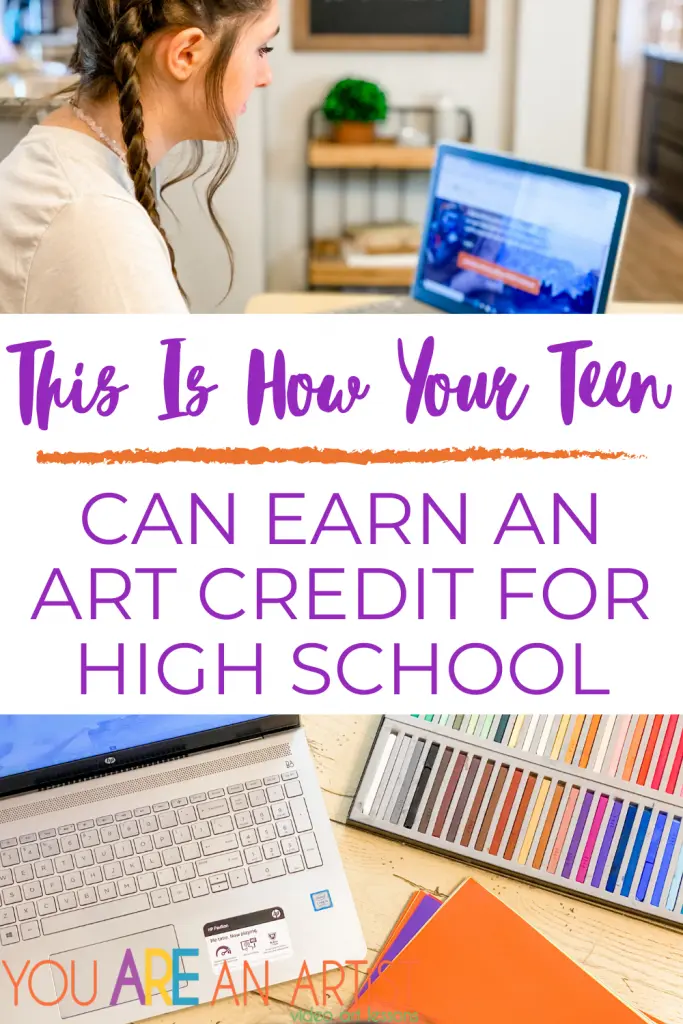 We have received many questions, comments, and praise regarding the Homeschool Fine Arts curriculum. But you know what it's like buying homeschool curriculum! Us homeschool moms value word of mouth endorsements from our closest friends. Well we pulled together some of our Members (aka close online friends) for a little help answering questions. We hope these homeschool friends can shed some more light on the Fine Arts Curriculum and how it fits in their homeschool! So grab a cup of coffee and enjoy the Q&A session.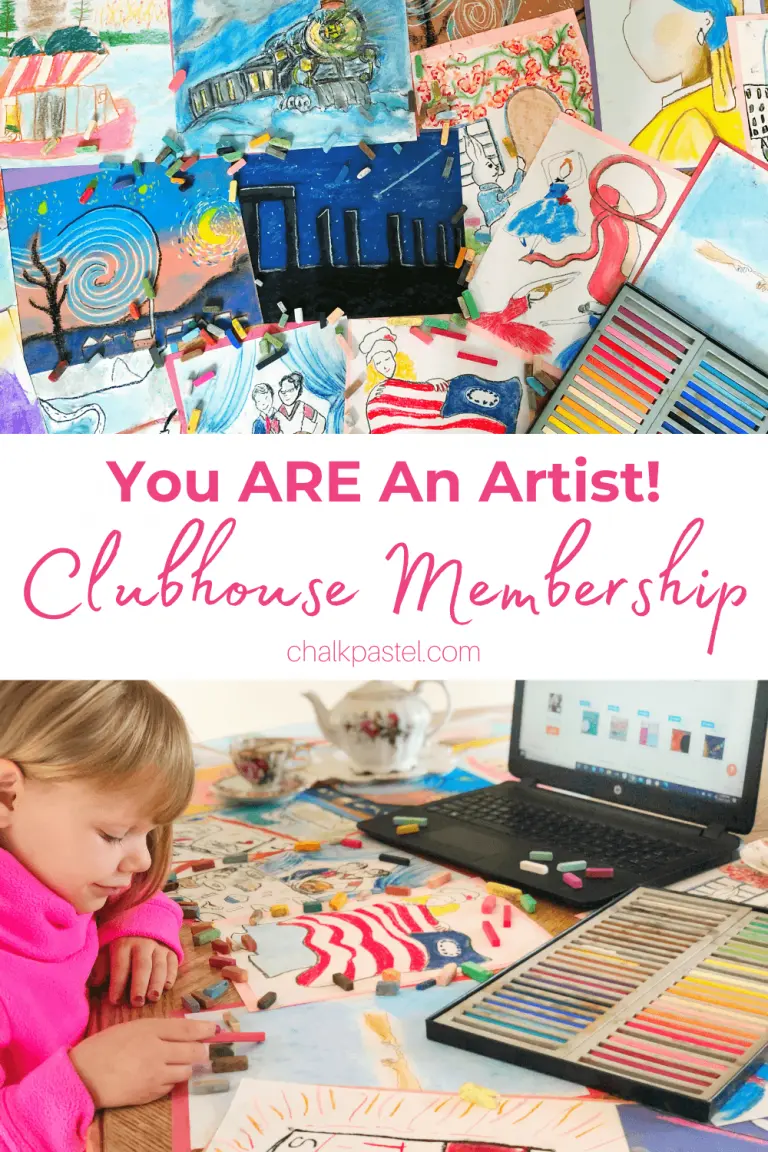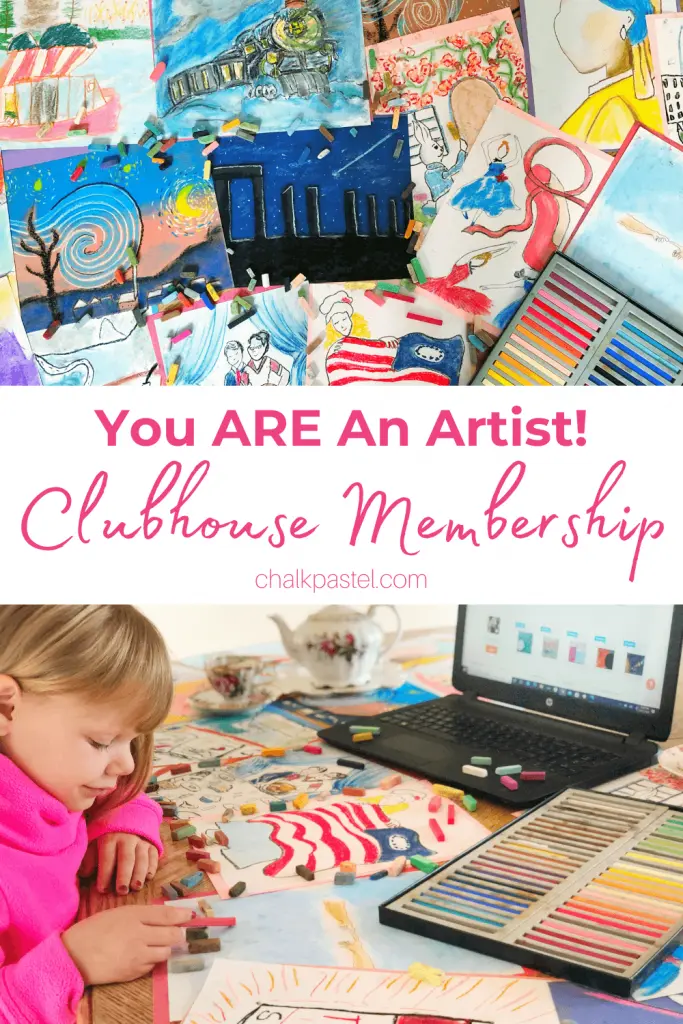 Homeschool Fine Arts Q&A with Chalk Members
Don't take our word for it – take our members' words for it! We sent out a few repeat questions we've been answering around social media. Here are their answers …


Question: Is this just another thing I have to struggle to add to the school schedule?
Sandy: I'm not an artsy person so the idea of teaching my kids "fine arts" was intimidating to me until I started using this curriculum. Each lesson has several ideas for picture study and resources to review so it was easy to implement. My kids look forward to fine arts Friday every week! ~ @Homeschooling.SuperHeroes

Question: Can the whole family participate or is this just high school focused?
Jamie: We have children with age ranges from pre-K – 14 (and a toddler). As we study the artwork of famous artists, it's a family affair. Even someone as young as three can observe fine art with or without word usage. While studying artwork in unison, we tailor the given notebooking pages to each child's writing level. We have a few who can't write yet, however, they can discuss the painting. This opens up wonderful conversations for everyone.
~ @TreasuringtheTinyMoments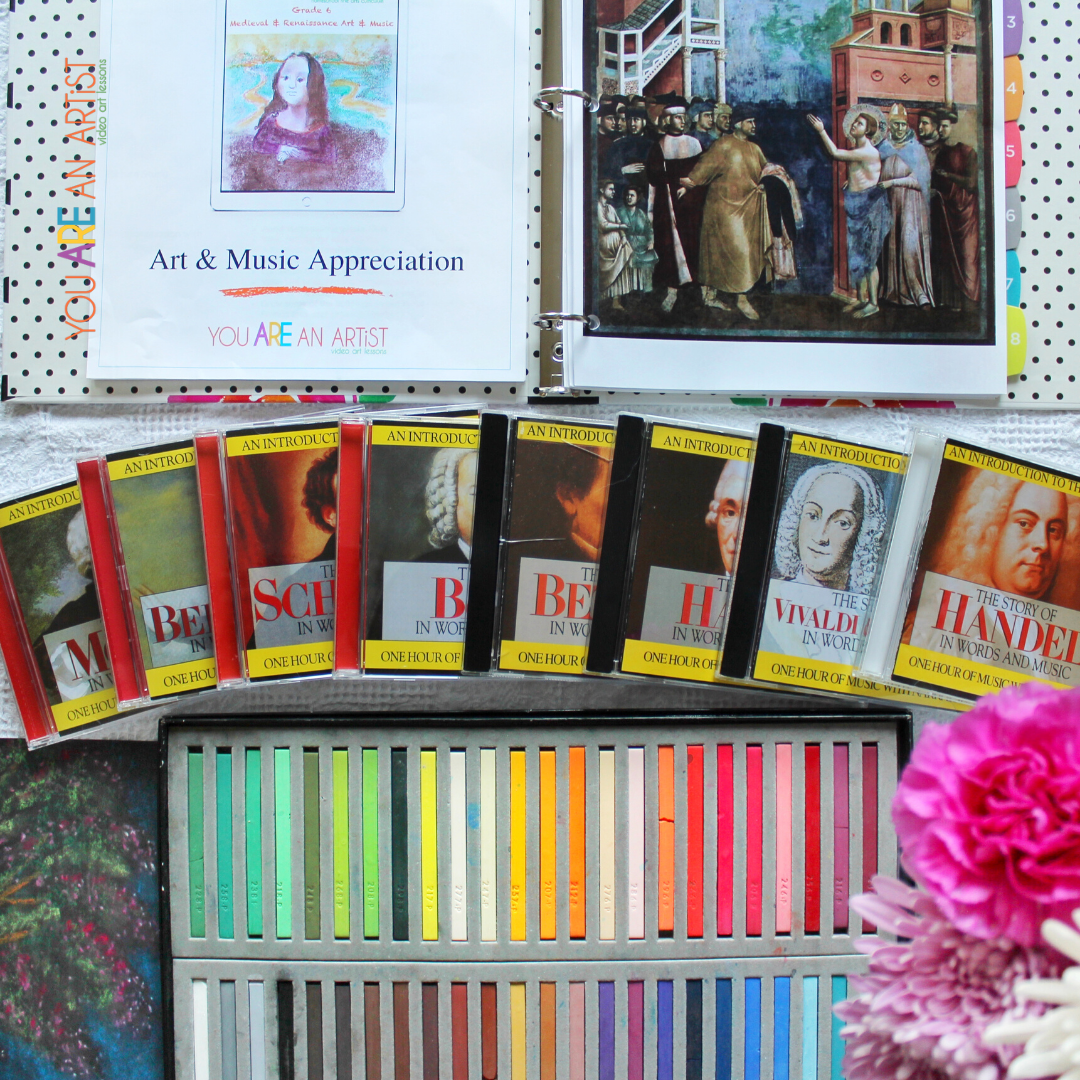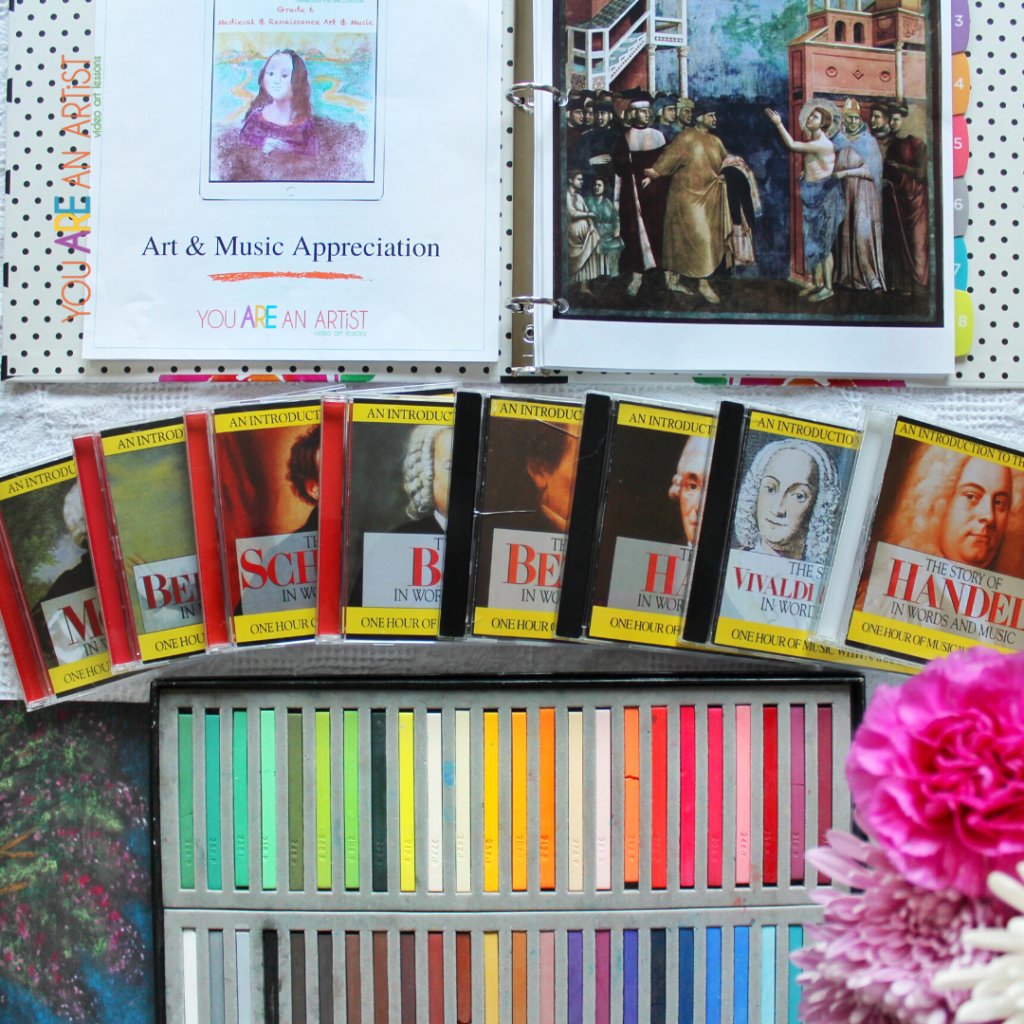 Question: Will it flow with other subjects?
Tricia: We love to use one fine arts title for the whole family. This makes things easy because, for example, we can say that Wednesday afternoons are our designated homeschool fine arts time. It is open and go. Older ones have notebooking pages, younger ones can simply listen in and/or view the art piece of the week. Because we are a fine arts family – with piano lessons and, in the past, drama troupe and choir, we choose the title that matches our history studies. It all complements so well and adds such BEAUTY – and joy to our homeschool! ~ @YourBestHomeschool

Question: We only need half a credit, can we shorten the curriculum?
Stef: I appreciated the go-at-your-own-pace approach to this curriculum. My high school son picked from the list of artists and composers who he wanted to study. We only needed half a credit because he also played an instrument. This curriculum was the perfect way to fill the other half credit he needed. Plus he tried out playing some pieces from the works we listened to together. Printing the planners were a great help organizing the when and who was being studied. Easy fun (half) credit! ~ @LaytonAdventures
Question: We are already Chalk Members, is this another Membership to buy?
Amy: I am glad Chalk Members get 50% off Fine Arts. We didn't want to cancel our membership just for Fine Arts. We still enjoy all of Nana's new tutorials and live events.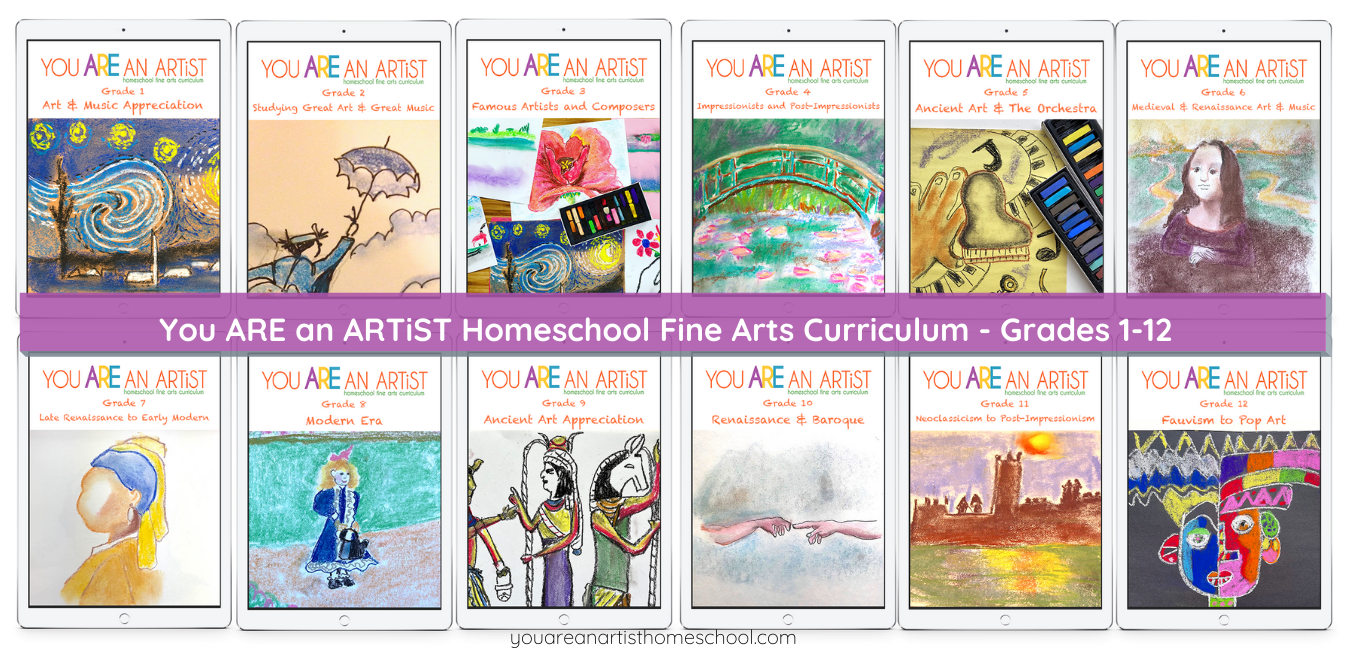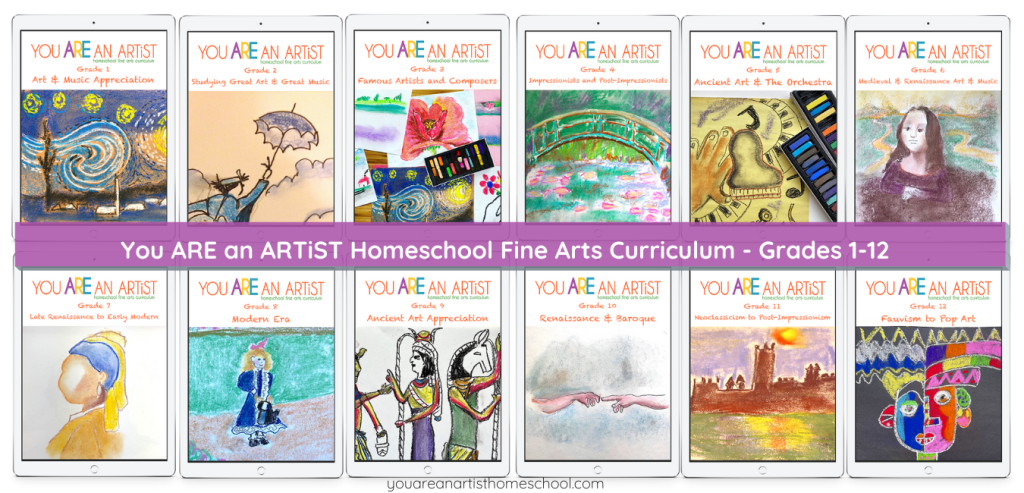 Help Getting Started with Fine Arts Curriculum
We hope these insights into other homeschool rooms have helped you make the decision to try Fine Arts Curriculum! Here are a few more helpful posts that might answer any other questions you have about the curriculum.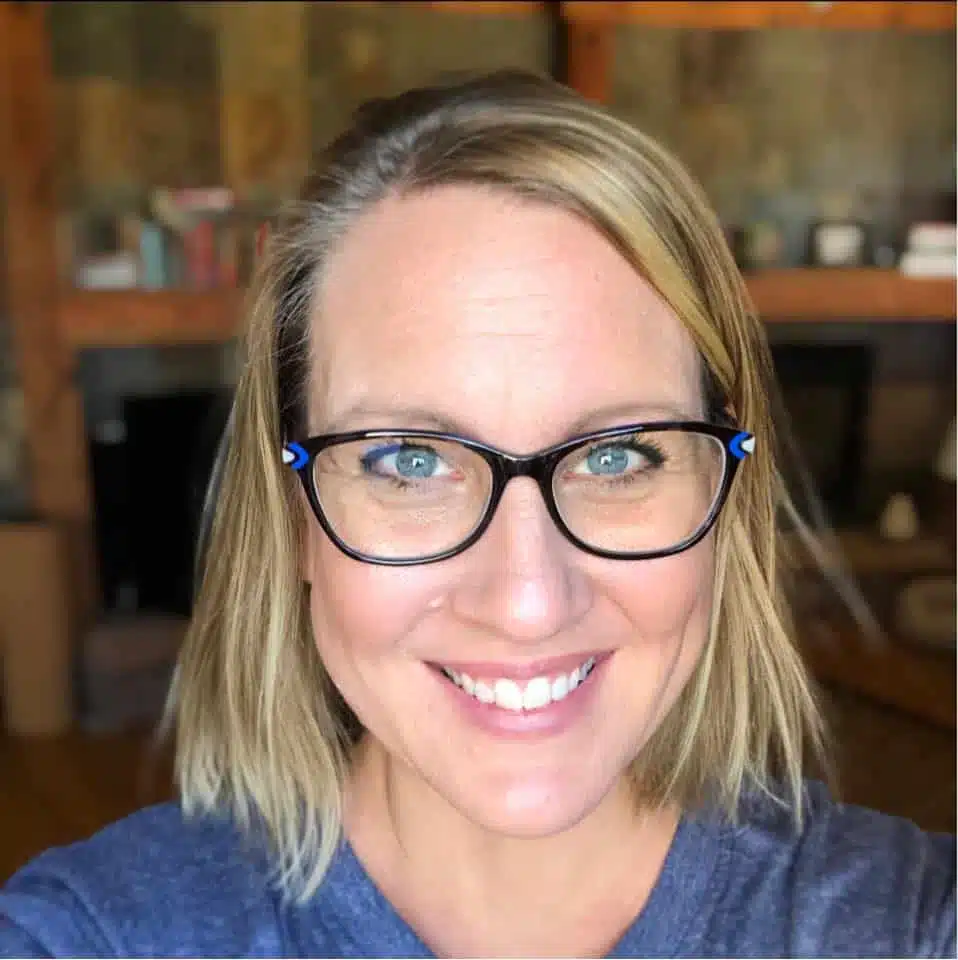 Stef started homeschooling her boys in 2008. She quickly adopted a hands-on learning homeschool style and graduated her oldest tactile learner in 2021. Stef started the Hands-On Learning column in Homeschooling Today magazine. The Laytons currently reside in the foothills of Colorado where Stef also teaches yoga. The family loves to hike trails, stand-up paddle board, and chase sunsets. Stef shares travel and homeschool tips on IG at @LaytonAdventures.