Grade 3 Famous Artists and Composers
$47.00
Homeschool Fine Arts Grade 3 features art and music plans for Late Renaissance to Early Modern period. These plans are appropriate for students in grades 1-4 or for family-style learning.
Description
You ARE an ARTiST's art, and music appreciation program is designed for busy homeschooling families. Our art & music appreciation plans organize a variety of resources so you can open the schedule and, with little preparation, offer your child experiences with famous artists and composers.
We offer the artists, composers, and resources organized in a curriculum that is easy to use and flexible. As with all of our resources here at You ARE an ARTiST, our plans are only a suggestion. Please use the curriculum however it fits your family and homeschool routine best.
In addition to picture and music study, the plans offer additional art appreciation books, music, and podcasts that you can use as you have time available. We also encourage you to incorporate hands-on art lessons with Nana. Children learn best by doing, and creating the art is always the most fun part! By creating a habit of viewing paintings each week and listening to carefully curated music, your children can get to know a variety of artists and composers within a particular time period.
You ARE an ARTiST's plans pull together affordably priced materials along with internet links so you can have a reasonably priced art and music appreciation program. There are 32-36 weeks planned at each level, and this allows your family plenty of flexibility to complete the curriculum in one homeschool year. The plans are listed by grade, but you can also use them family-style if you have multiple children at home.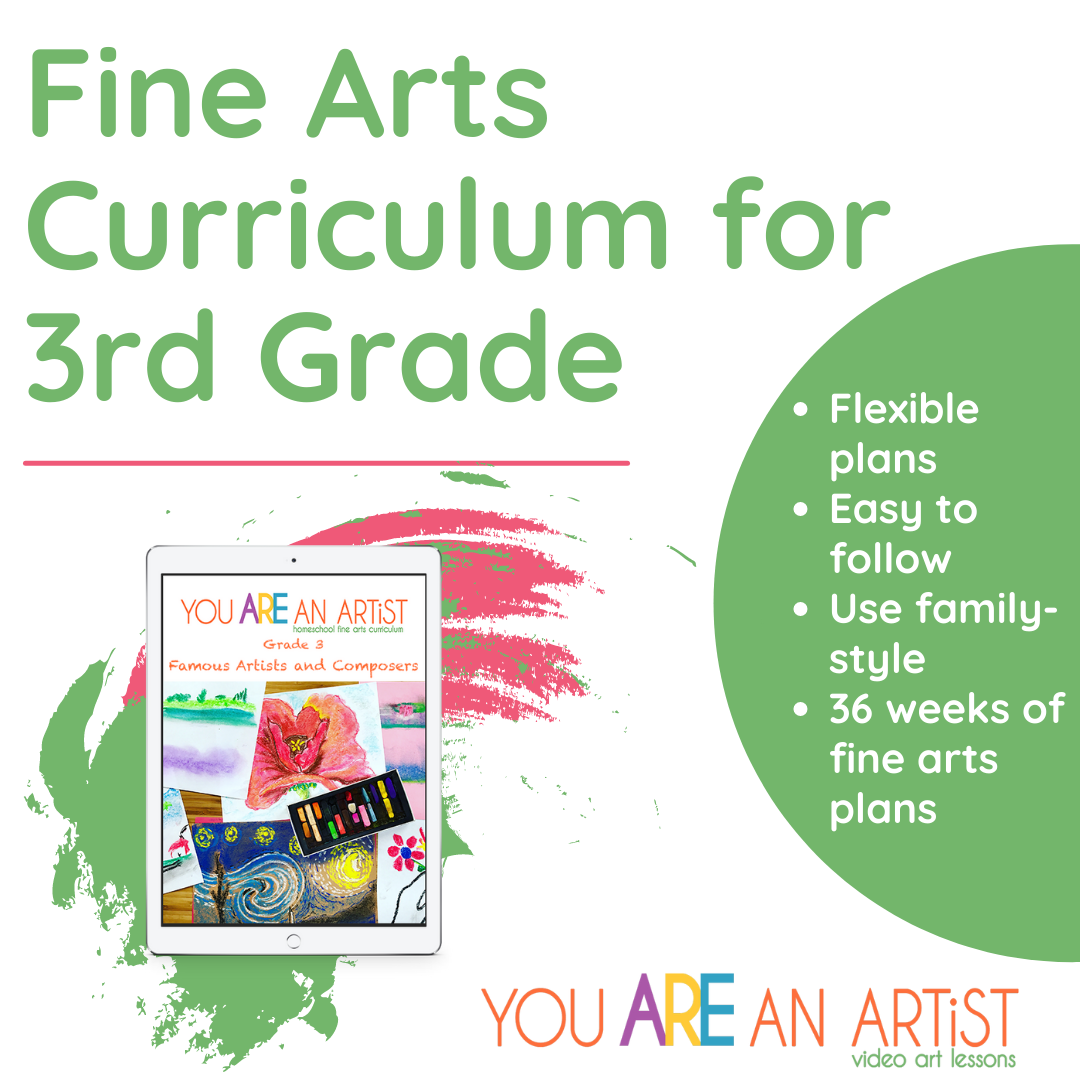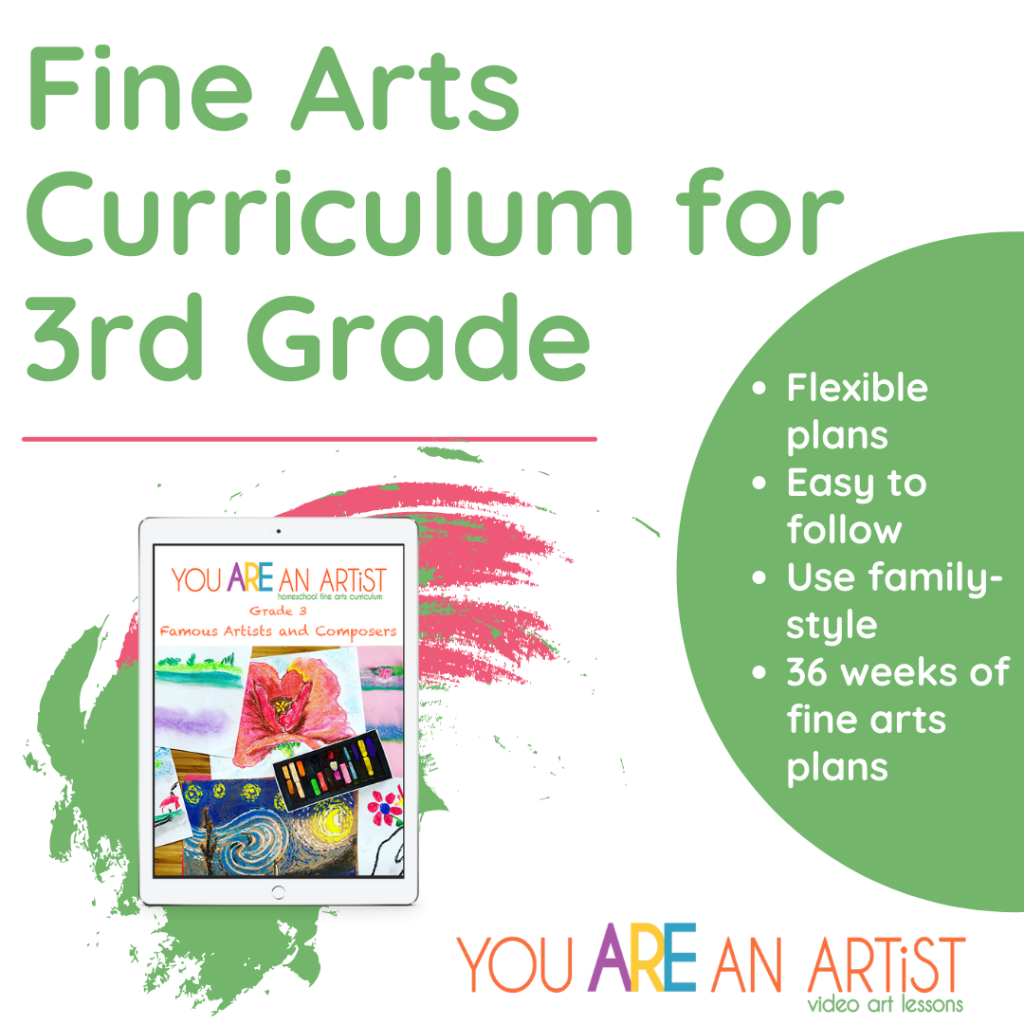 Famous Artists and Composers in Your Homeschool
Option 1: All artwork is linked to internet sources, and you can view them online.
Option 2: This option is centered around projects from How Artists See The Elements, along with a schedule of additional activities, including viewing artwork, reading about artists, and completing notebook pages. You will find coloring pages for some of the artists in the back of these plans for you to print or copy.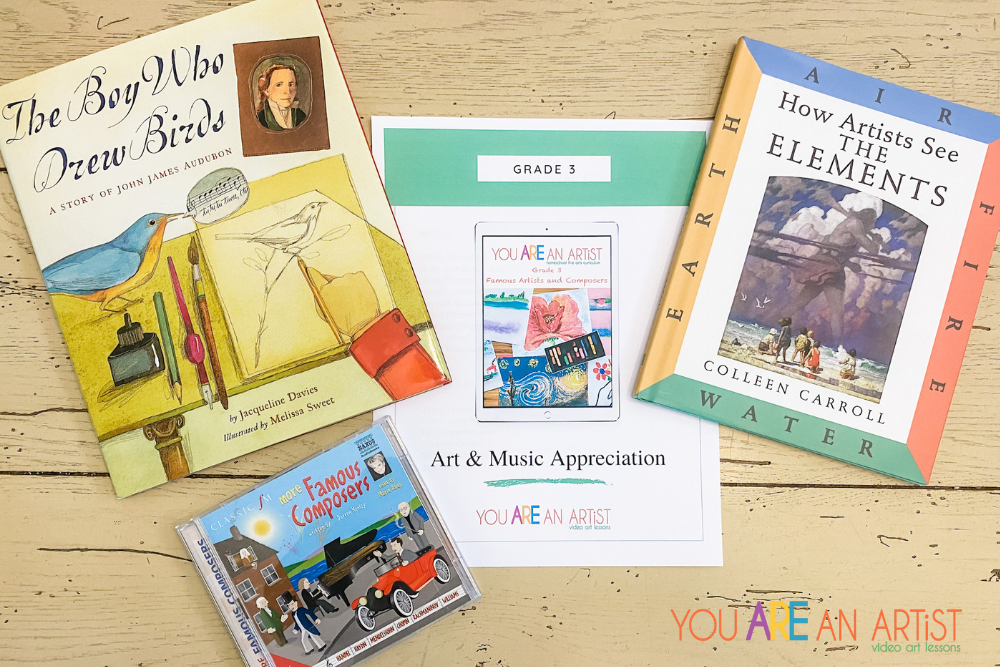 Music Study: The YOU ARE AN ARTiST Fine Arts plans for this level combine listening and notebooking to complete a study of six classical composers. This study is based on the More Famous Composers CDs, and there are links to YouTube for many of the selected musical pieces and an entire playlist. You will also find various weeks with supplemental links to additional information and videos that give more background to your composer study.
Grade 3 Artists



Diego Velazquez

John James Audubon

Jean-Francois Millet




Joseph Mallord William Turner

Henri Rousseau

Pablo Picasso

Georgia O'Keeffe

Grant Wood

Helen Frankenthaler



Grade 3 Composers



Joseph Handel

Franz Joseph Haydn

Felix Mendelssohn

Frederic Chopin

Sergei Rachmaninoff

John Williams
This homeschool fine arts curriculum includes suggestions for including Nana's video art lessons but her art lessons are not included in the pdf. Because of the nature of digital products, we do not offer refunds. All sales are final.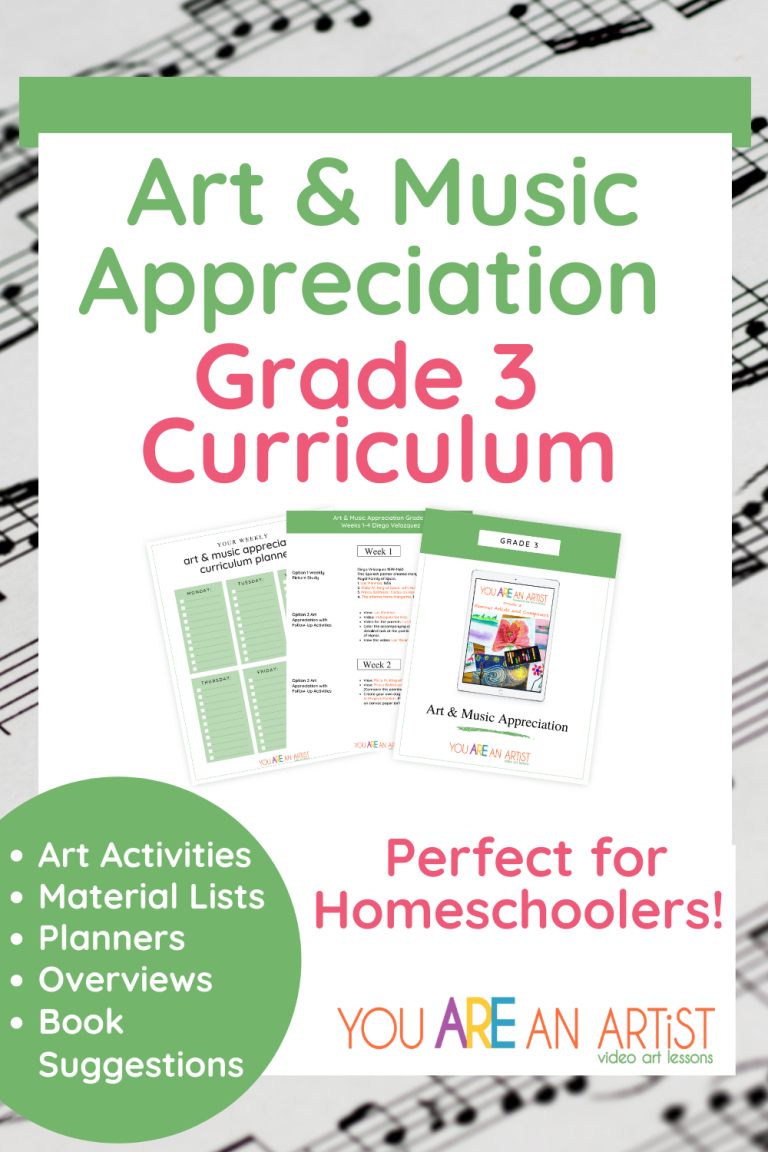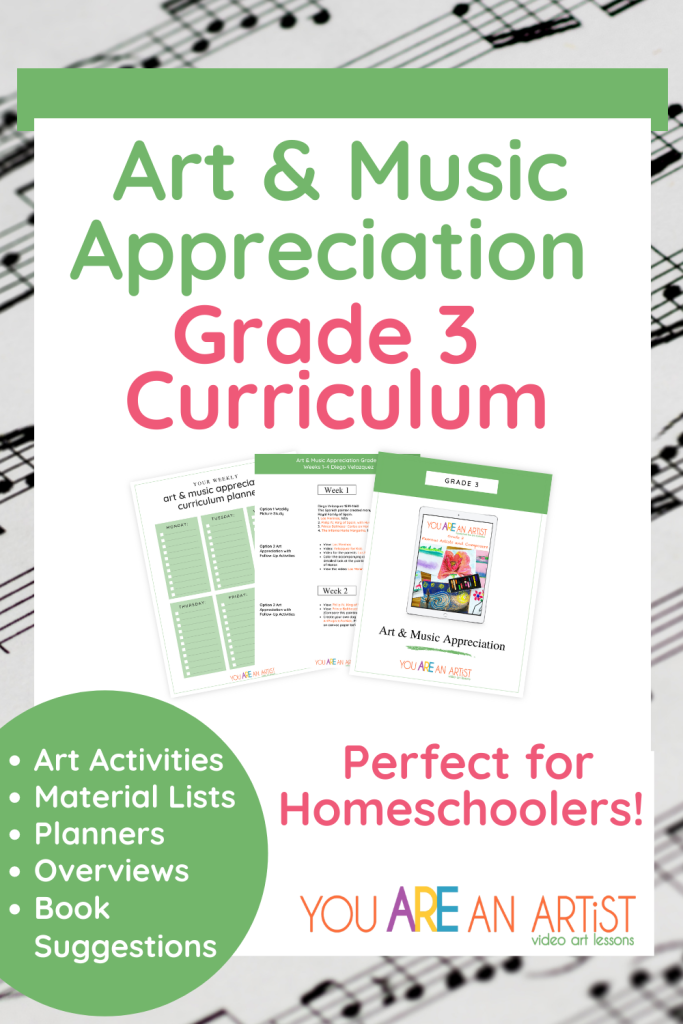 *Please note: Homeschool Fine Arts curriculum is designed for use by one family. Please see co-op information under the Start Here tab.