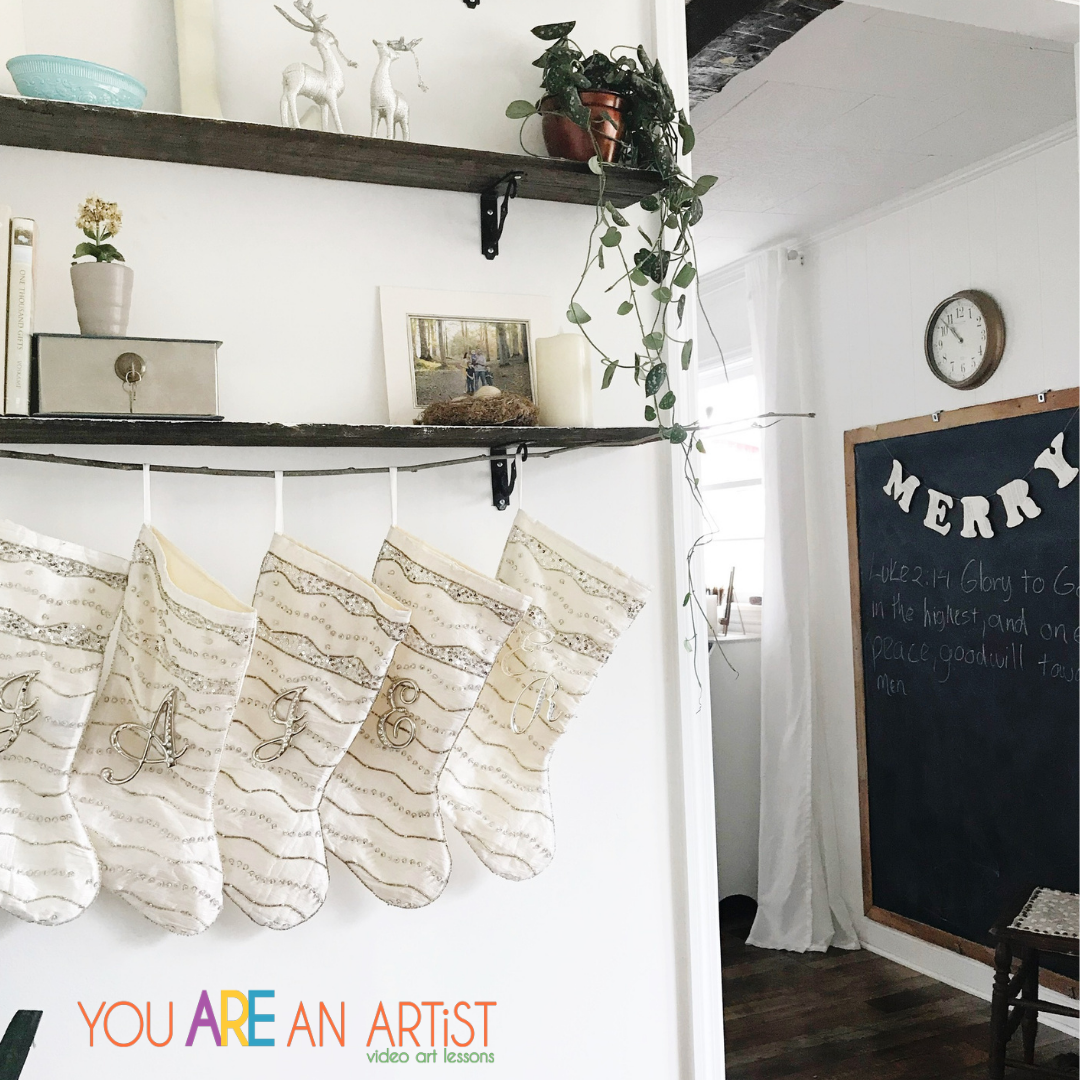 Enjoy a Saint Nicholas Day Study for your holiday homeschool with an art lesson, a Twas the Night Before Christmas printable poem and more!
Who Was Saint Nicholas?
Most of us are quite familiar with Santa Claus, and many have sung songs about "Jolly Old Saint Nicholas," but the story behind the real St. Nicholas is not as well known. The real St. Nicholas was a man who was born in Asia Minor in the third century. He was the son of devout Christian parents who were quite wealthy. Sadly, he became an orphan at a young age.
As a devout Christian, he took the command to give to the poor very seriously and began doing many good works with his money. This is where fact and legend get a little hard to separate. We do not know for sure, but legend says that he threw bags of gold down the chimney of some young sisters who wanted to marry but did not have money for the bride's dowry.
Nicholas went on to become the bishop of Myra. He, along with many Christians, was persecuted and imprisoned by Diocletian. He was later released and went on to do more work with the church. His life left a lasting impact on the world, and many still remember him as a kind and generous man.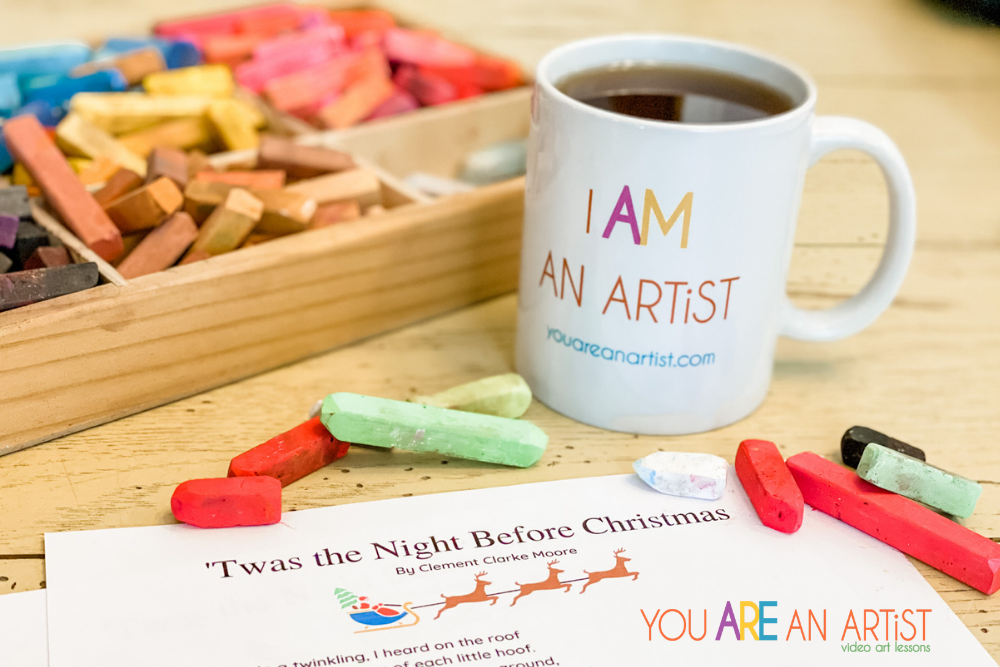 Celebrating Saint Nicholas Day This December
While Santa Claus, who originated from St. Nicholas, typically visits children on Christmas Eve, St. Nicholas is officially celebrated on December 6th. In our home, we had talked about the legend of St. Nicholas but never celebrated St. Nicholas Day. I enjoyed talking to friends and researching to find out how different families celebrate St. Nicholas Day.
"The giver of every good and perfect gift has called upon us to mimic
His giving, by grace, through faith, and this is not of ourselves."


― St. Nicholas of Myra
My friend Heather likes to leave a trail of chocolate coins that lead to a small gift near their Christmas tree. Some families put out their shoes or stockings for St. Nicholas to fill. It could be toys, sweet treats, Christmas goodies, or whatever the family decides.
Other families use St. Nicholas Day as a time to give in honor of the generosity of St. Nicholas. They might bake cookies for neighbors or donate toys to a toy drive. I love the idea of having family traditions that involve giving to others and sharing the love of Jesus.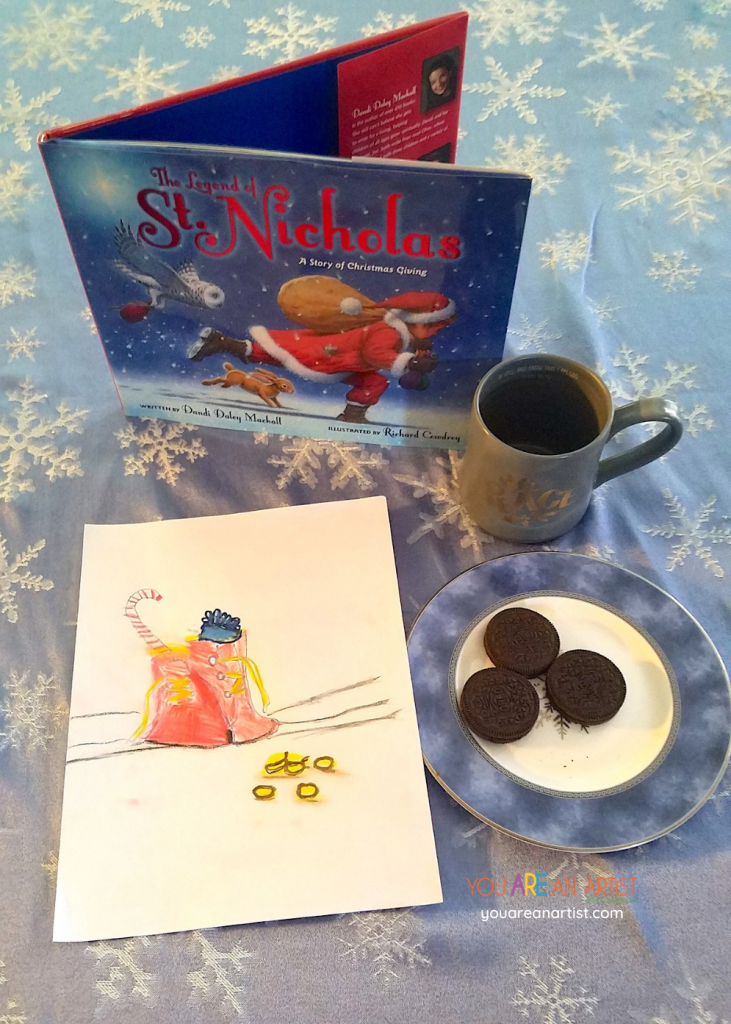 Extra Resources For Learning about St. Nicholas
We found a great book, The Legend of St. Nicholas: A Story of Christmas Giving, to read with the children and help them learn more about St. Nicholas and encourage giving.
A friend introduced us to Nicholas: The Boy Who Became Santa. It is a short movie that tells more about the life of St. Nicholas and goes much more in-depth. It even explains the persecution that Nicholas faced under Diocletian.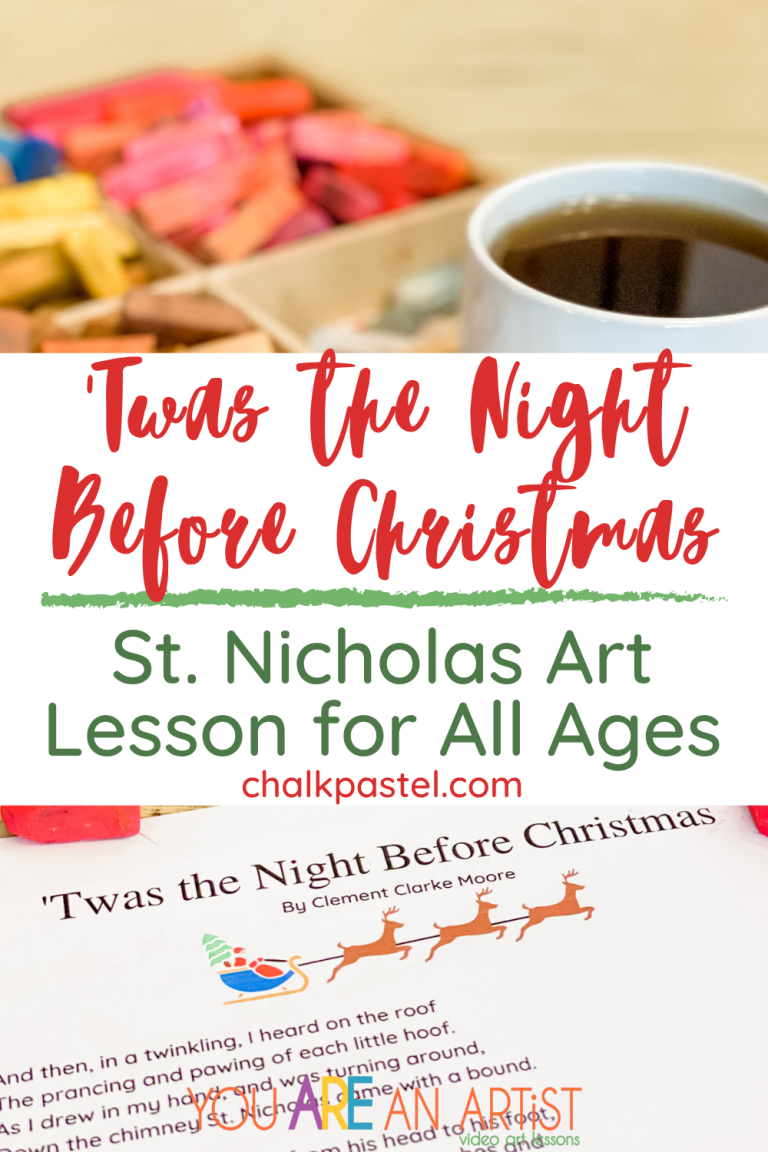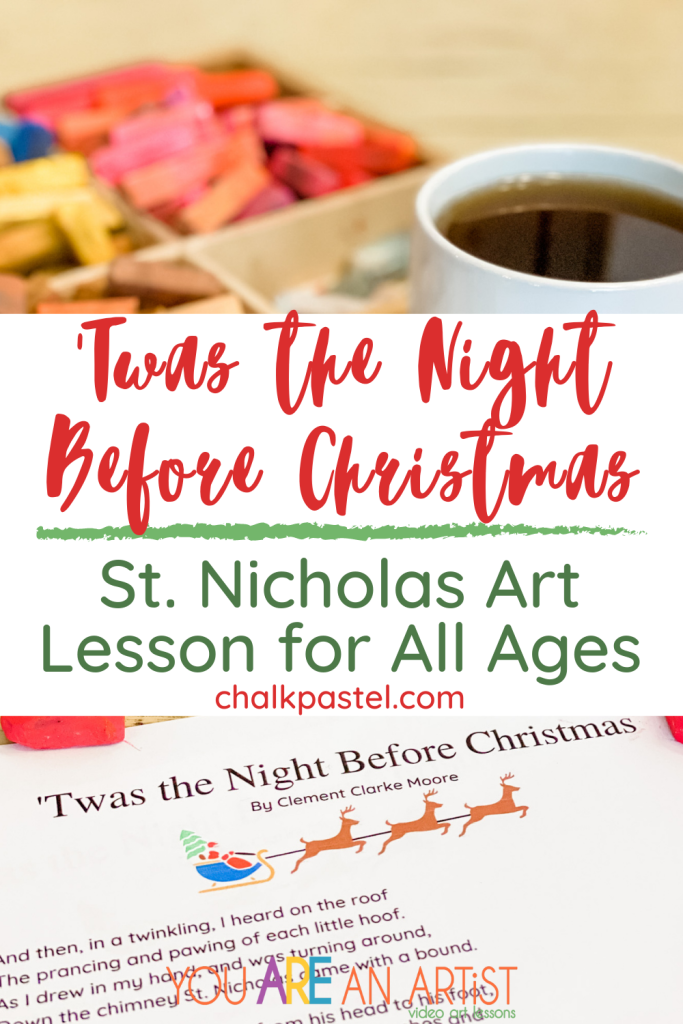 A Saint Nicholas Day Lesson For Your Homeschool

Art is always a great way to add a little fun to your learning, and I think this is especially true during the Christmas season. Nana has created a beautiful new St. Nicholas lesson that features a cute pair of little red shoes with candy, a gift, and gold coins.
We had so much fun with this lesson. You can read a book about St. Nicholas, paint the adorable picture of the boots and treats, and then enjoy a Christmas cookie or other goodie. This is such a simple but fun way to learn about St. Nicholas.
This picture also makes a great Christmas decoration. You can put it on your fridge or even frame it to hang on the wall. You could even turn it into the front of a Christmas card to mail to a friend or family member.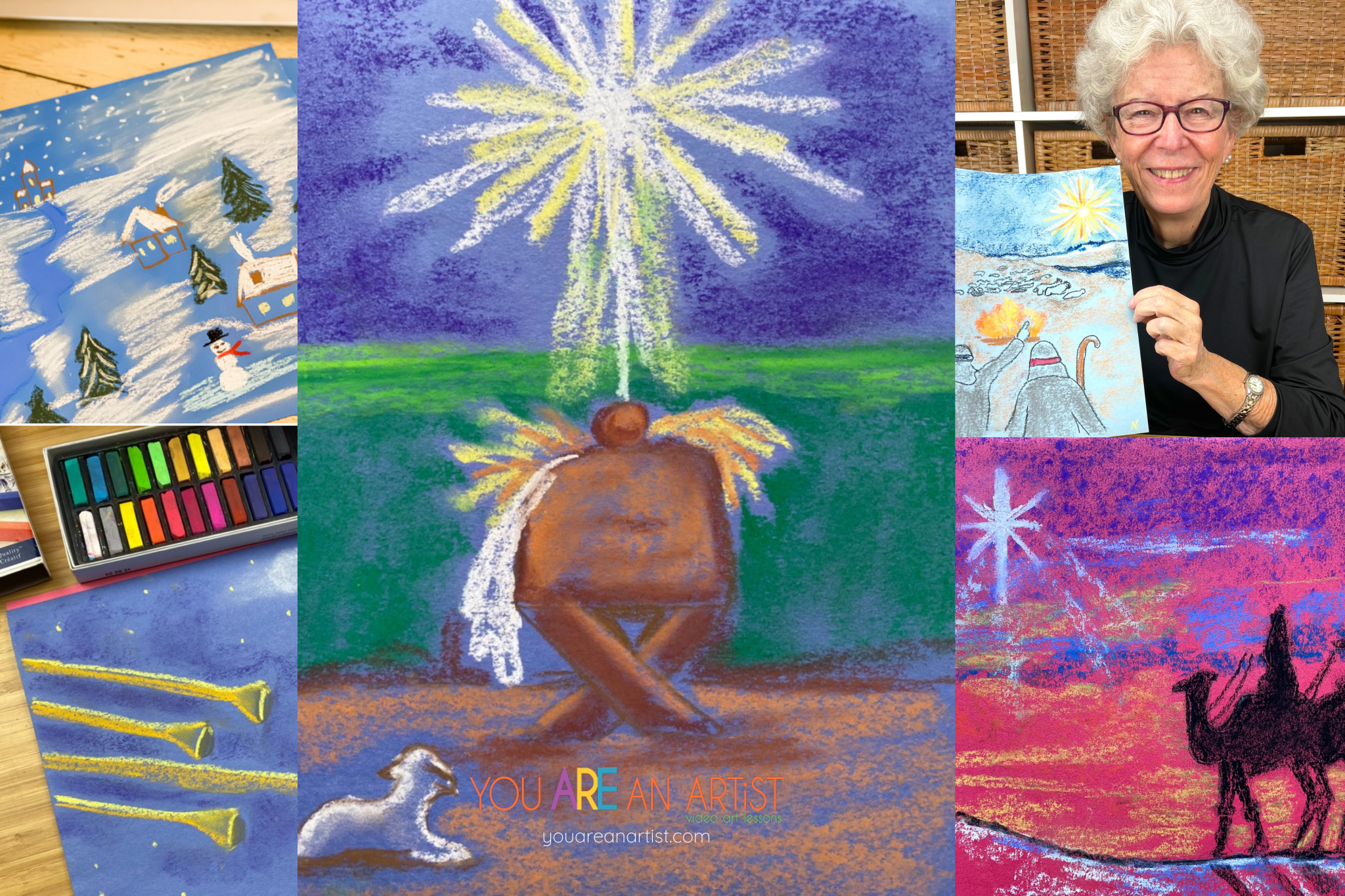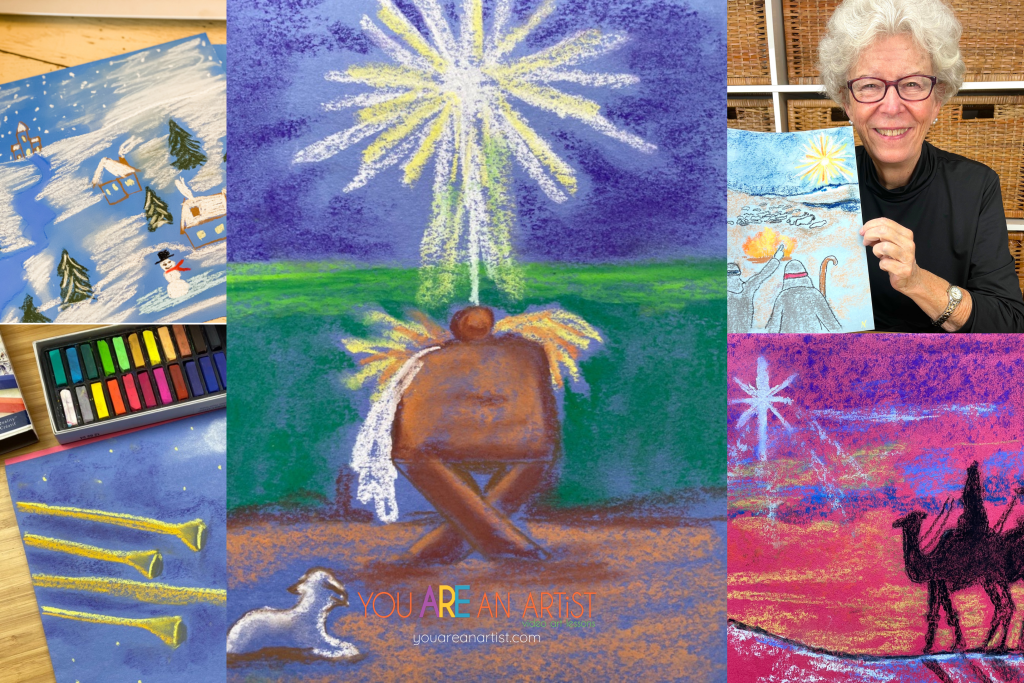 More Resources For Holiday Homeschooling


In addition to this St. Nicholas Day painting, there are many other ideas for celebrating during this Christmas season. We love focusing on our advent studies during this time. You can enjoy a Christmas hymn study (or studies) complete with an art lesson or enjoy a fun and tasty Christmas Tea Time with a beautiful winter painting.
We are looking forward to reading Jotham's Journey as a part of our advent study this year.  Then we will add in a variety of Christmas art lessons! We usually do one art lesson a week, but we could choose a new lesson each day with so many incredible Christmas lessons from Nana. There are so many different lessons, from beautiful manger scenes to fun Charlie Brown Christmas lessons.
You might also like Nana's St. Lucia Day art lesson and the accompanying unit study I shared! And you can enjoy The Ultimate List of Christmas Homeschool Art Lessons.
By replacing our regular studies with the advent reading, art, and hymns, we get to enjoy all the fun of the advent season without feeling overwhelmed with adding too much into our day.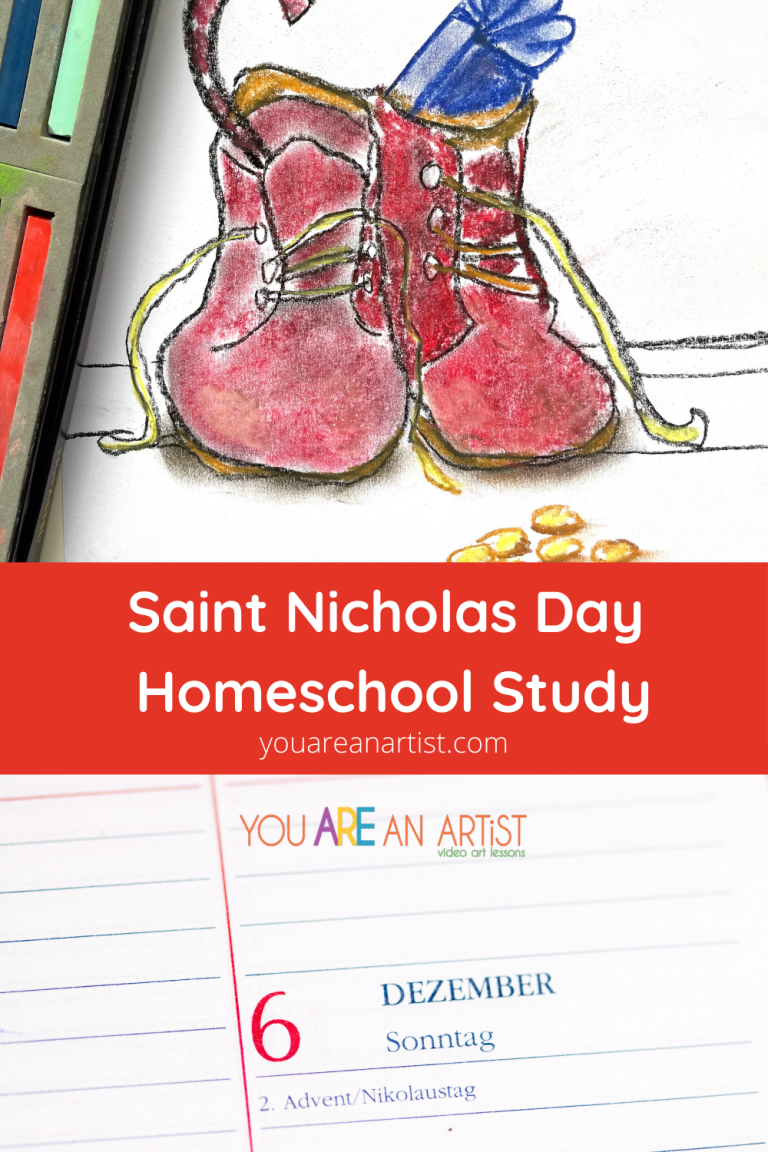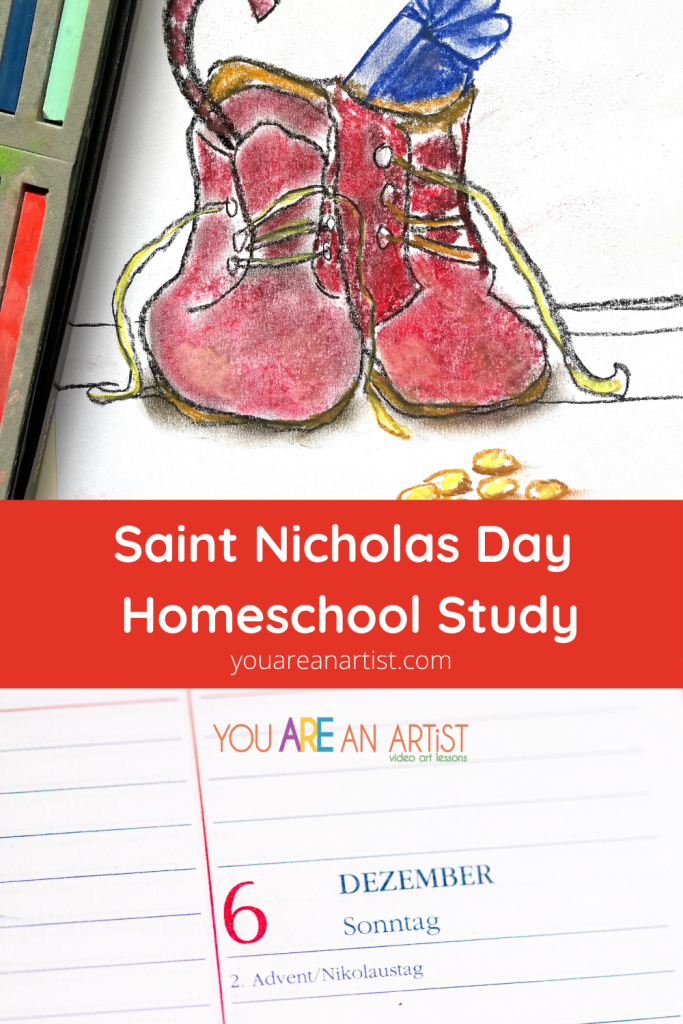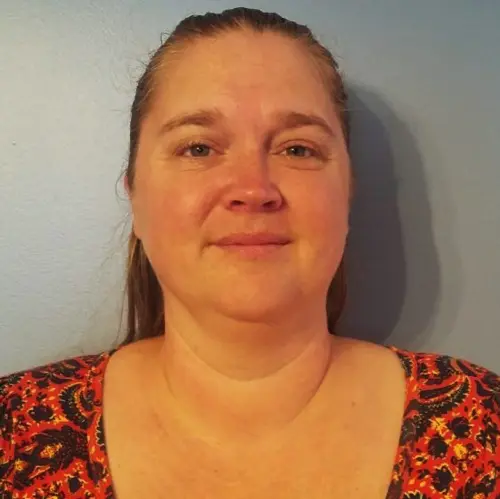 Dawn is a passionate follower of Jesus, wife to Chris, and homeschool mom of four. In her spare time she loves to read, hike, and write on her blog Schoolin' Swag. She enjoys reviewing curriculum and helping moms find the right fit for their family.