Who Was Saint Lucia?

The story of Saint Lucia (also known as Saint Lucy) is a challenging and gruesome story. Though the details are debated, we know is that Lucia was a young woman who lived in Syracuse, Italy, with her mother in the late third century.
Lucia was a Christian, though her mother was not. In 304 AD, the Romans tortured and killed her for her faith. Before death, she lost both eyes, though the story of exactly how/why that happened varies from account to account. Since her name means light and she lost both eyes, she is the patron saint of the blind. Also, celebrations of Saint Lucia day often include light in various forms.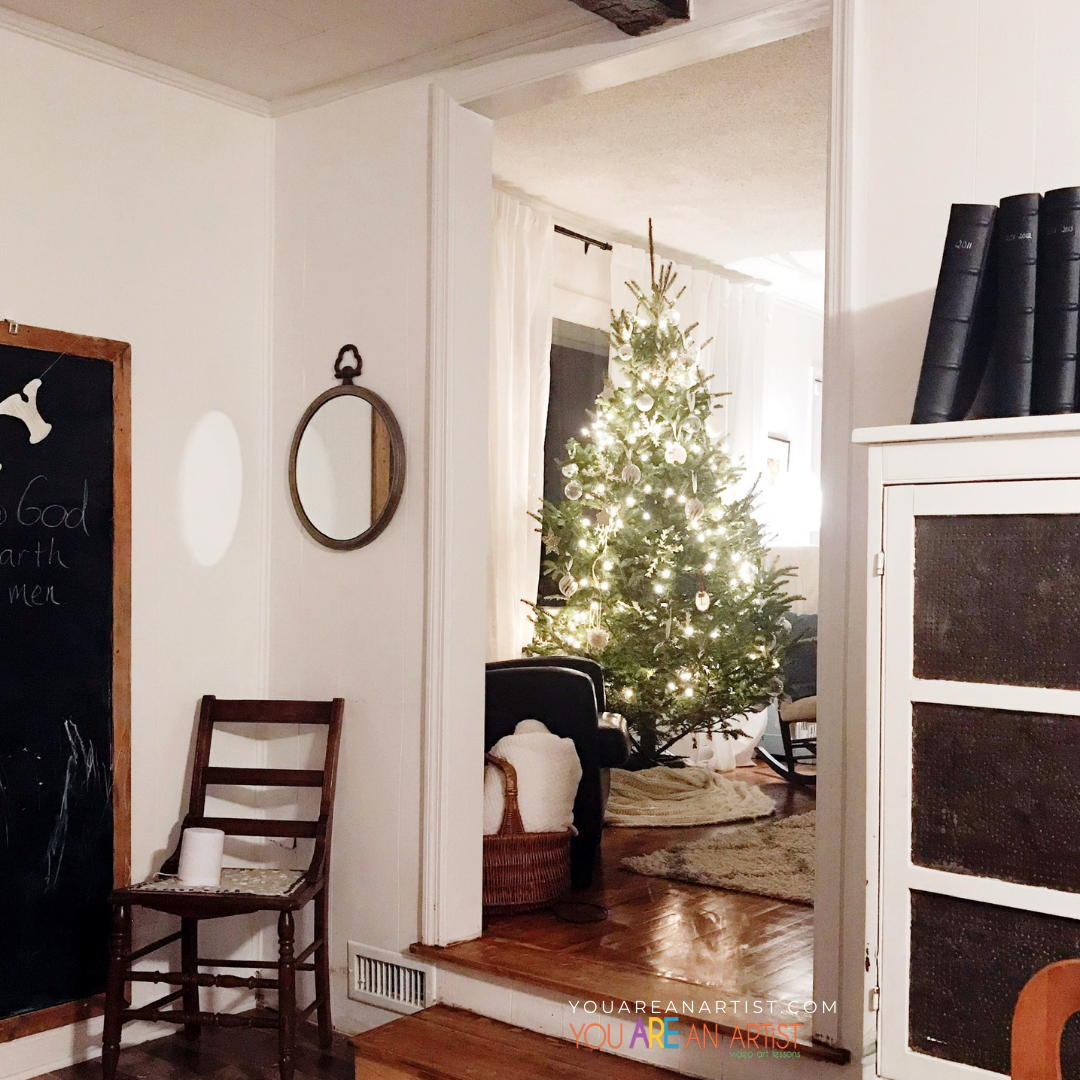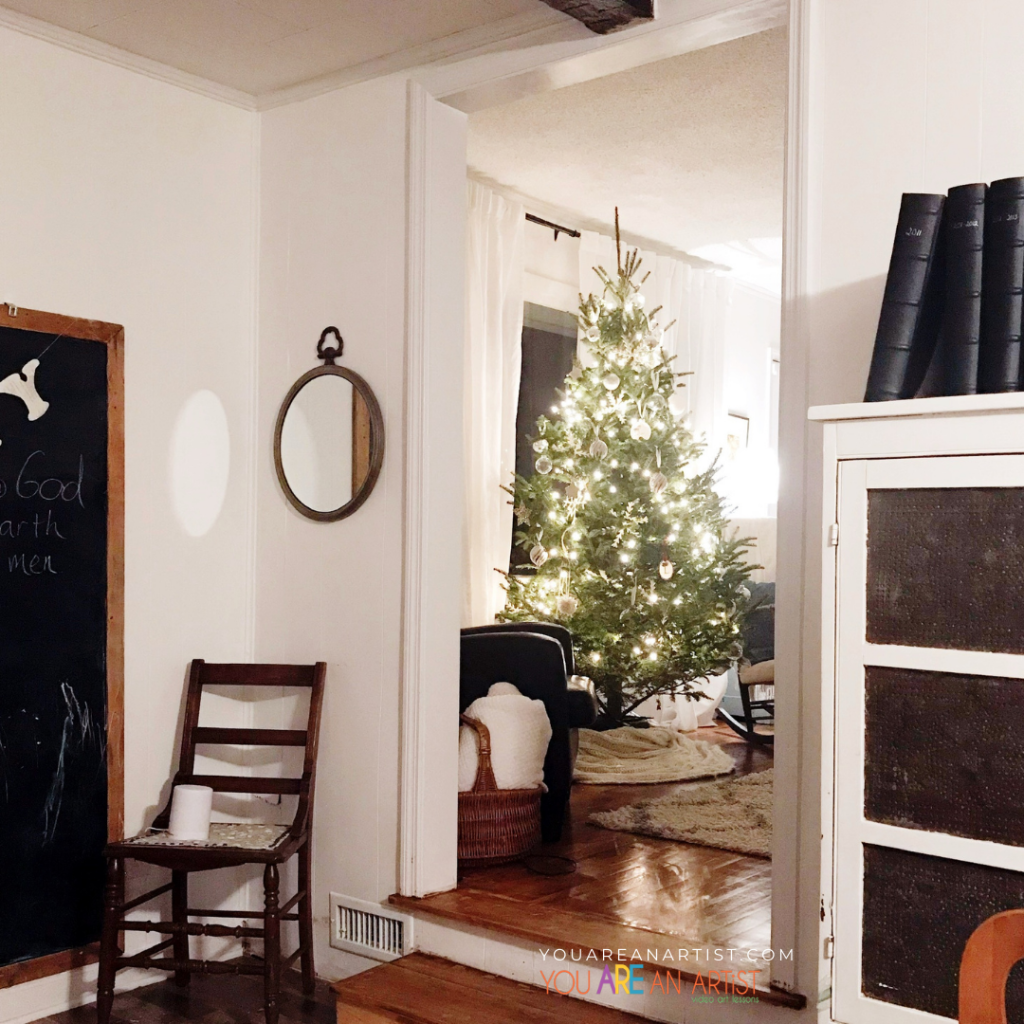 Celebrating Saint Lucia Day This December
The first time I had heard of Saint Lucia was several years ago when some friends of ours posted adorable pictures of the daughter in a white robe with a wreath of candles on her head. She was carrying what looked like a breakfast tray.
Families celebrate Saint Lucia Day on December 13th each year. It is prevalent amongst families in Sweden and Catholic families from around the world. One of the most common ways to celebrate includes having girls dress up as Saint Lucia with a crown of lights in her hair. Those were typically lit candles when the celebrations began, but you will often find battery-operated candles for safety reasons. Other children in the home may dress up as handmaidens and star boys.
This celebration is done early in the morning of December 13th, and they then bring special buns (called Lussekatter in Sweden) and ginger snap style cookies (pepparkakor) to the others in the home for breakfast. There are also special songs to sing celebrating Lucia.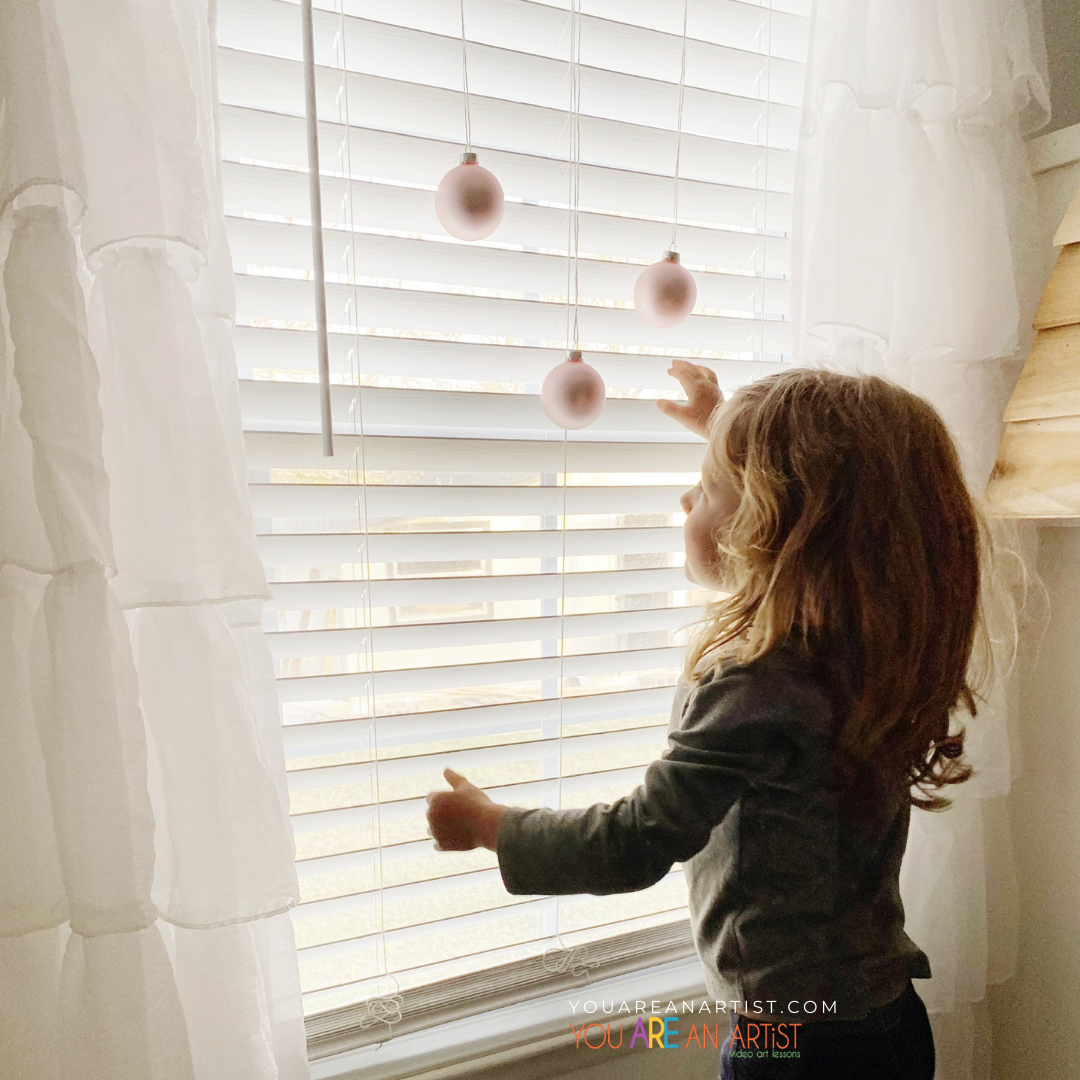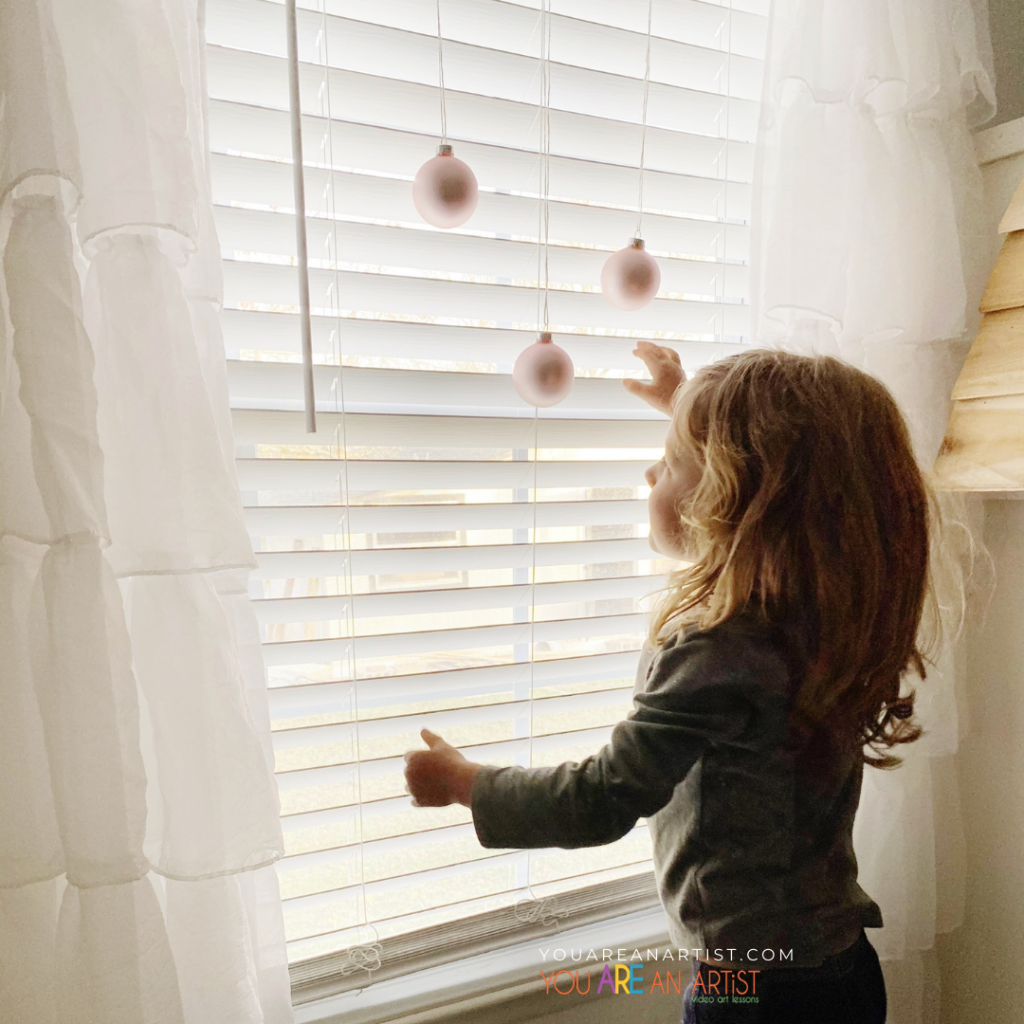 In some countries, the community gets together for Saint Lucia Day. They may choose one girl from the community to be Saint Lucia. They celebrate with parades or performances.
We have friends who celebrate by going out to look at Christmas lights in honor of the fact that Lucia means light. I love that idea because it is a simple way for them to incorporate learning about Saint Lucia with a fun family tradition.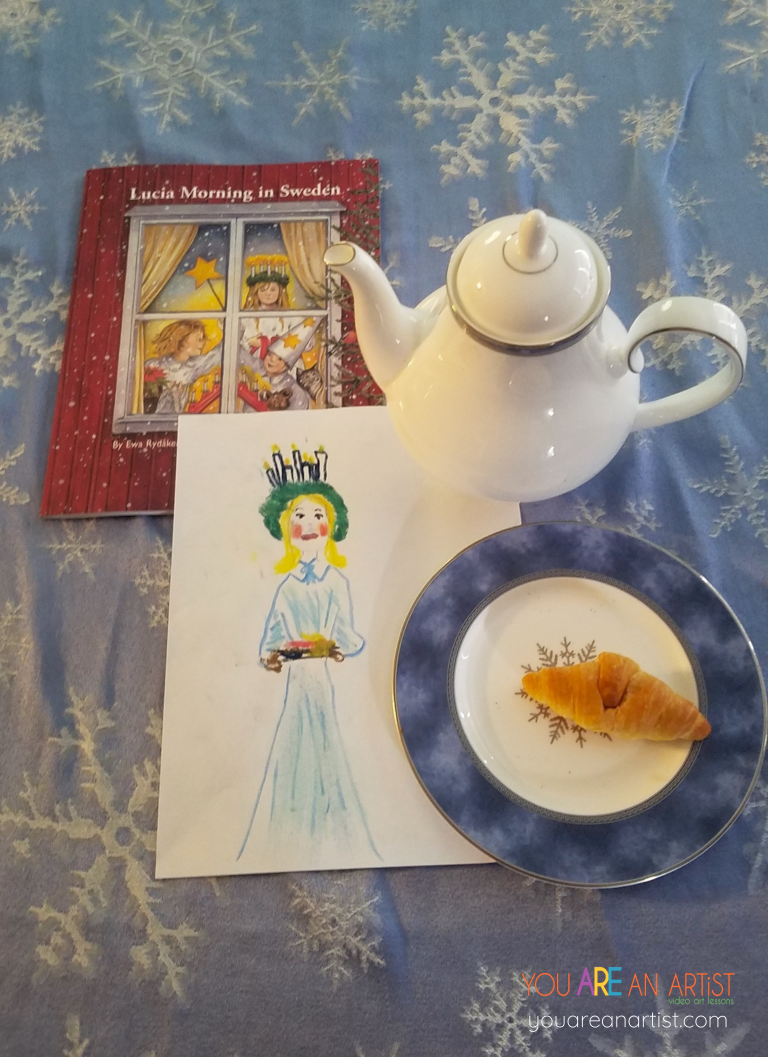 Saint Lucia Day Books
Whenever our family learns about something new, I like to find a good book or two to help us understand. Lucia Morning in Sweden is a beautiful picture book written by Ewa Rydaker and Illustrated by Carina Stahlberg. This book teaches about Saint Lucia day through the story of a family in Sweden celebrating the day. At the end of the book, there is more information about Saint Lucia day, recipes, music, and even a pattern for making Lucia day costumes.
Another book about Saint Lucia day is Kirsten's Surprise, an American Girl collection book. Kirsten's Surprise gives the perspective of a young Swedish girl who has recently immigrated to the United States and wants to continue her traditions of celebrating Saint Lucia day.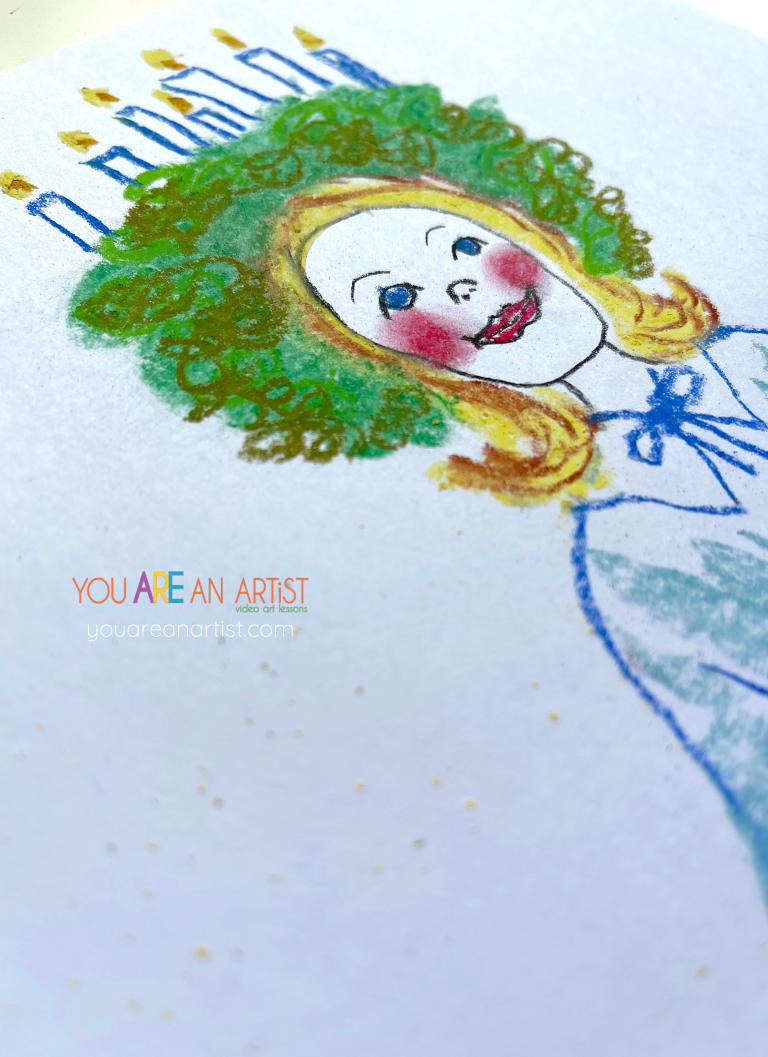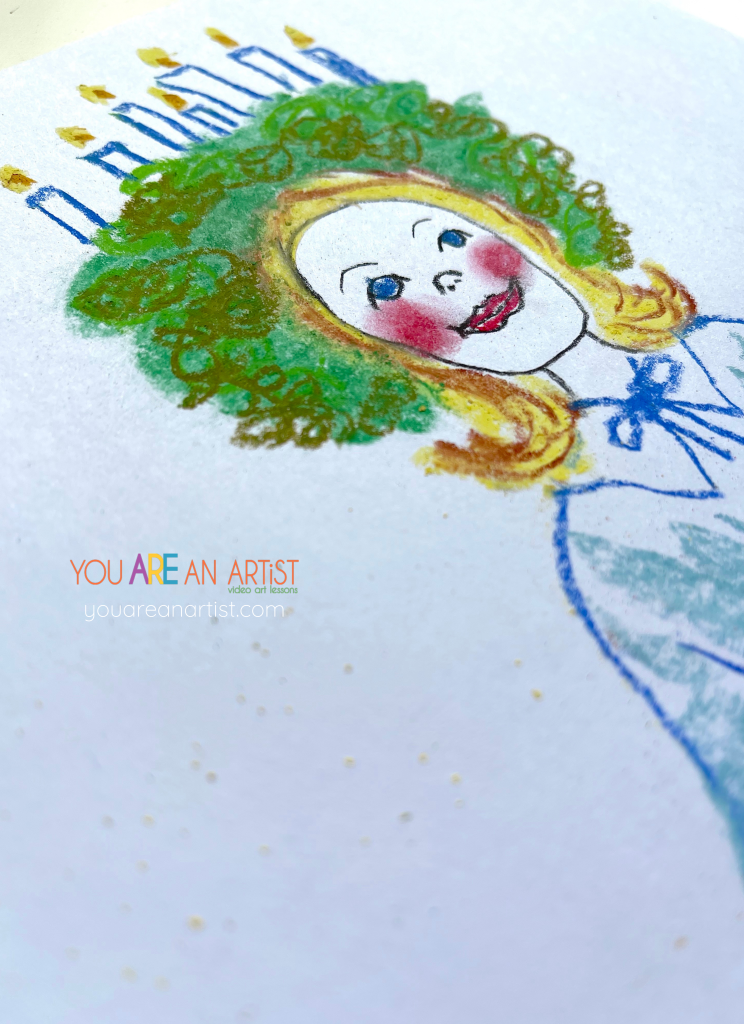 A Saint Lucia Day Lesson For Your Homeschool


In addition to yummy snacks, fun books, and Christmas lights, you can add art to your study of Saint Lucia. Nana has created this beautiful chalk pastel painting of a young girl on Saint Lucia day with a wreath crown and candles. She is carrying a tray filled with rolls and tea. The rosy cheeks and smiling face are adorable.
Art is an excellent way to make learning hands-on and fun. We have found that pairing art lessons with education helps my children remember more of what they learn. This lesson is available to You Are an Artist Clubhouse members in the Christmas course.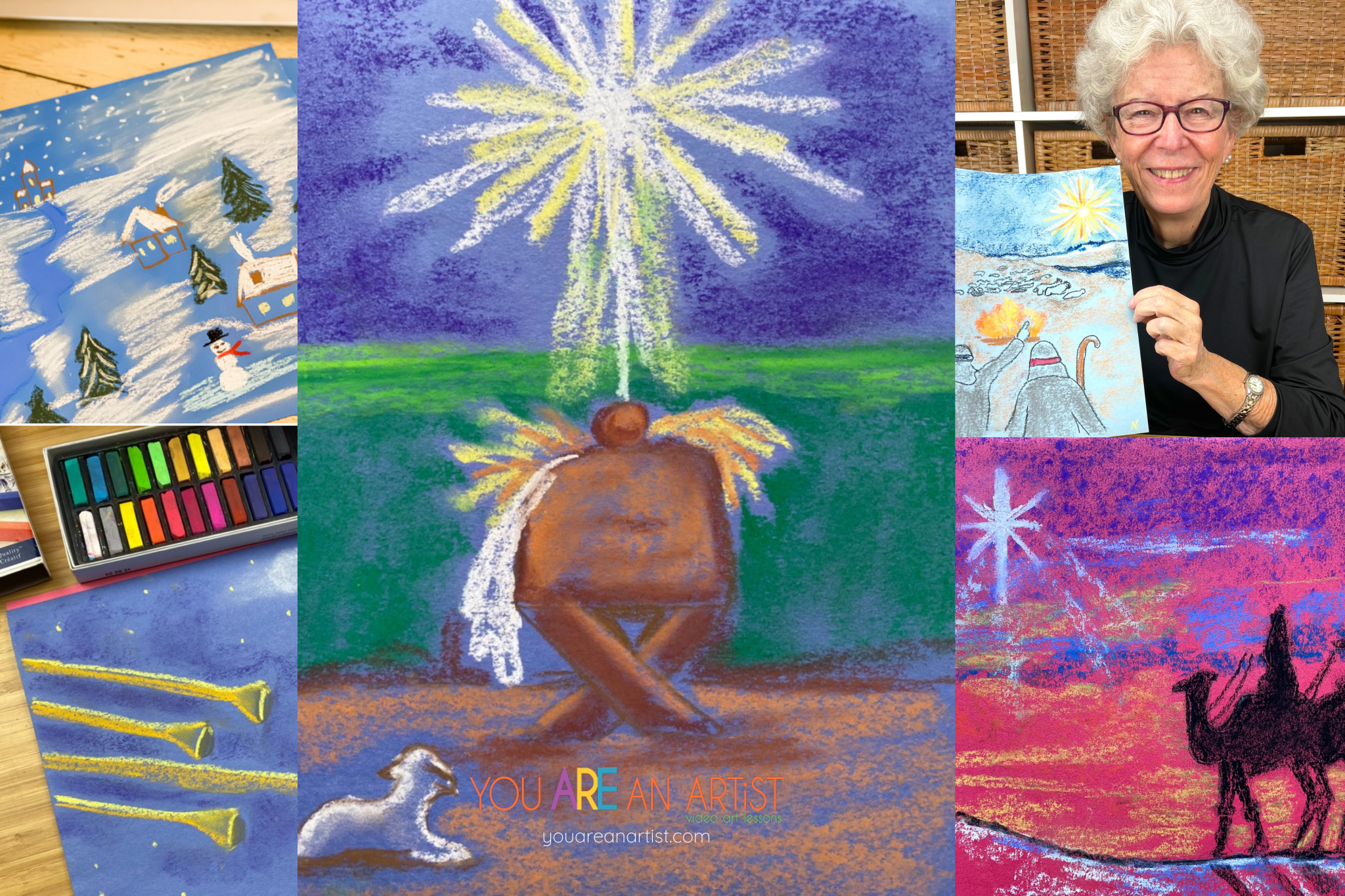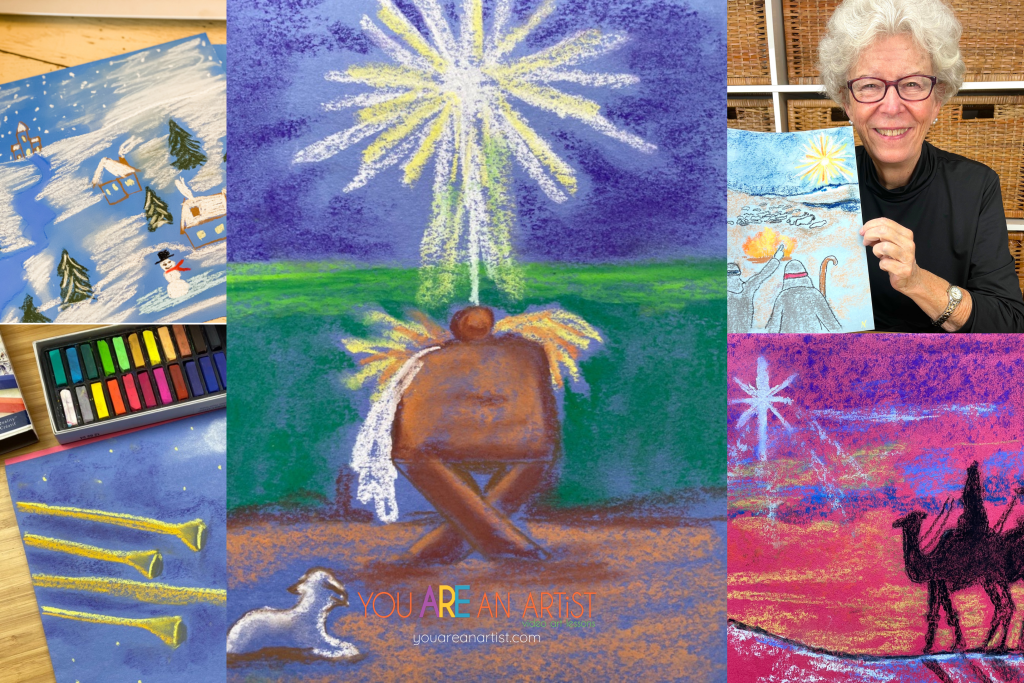 More Resources For Holiday Homeschooling

As we enter this time of Advent and Christmas, there are many fun art lessons for you to incorporate into your studies. If you enjoyed learning more about Saint Lucia, make sure to check out the Saint Nicholas lesson!
You can also enjoy some fun and memorable Christmas Tea Times with your children. They are a great way to slow down and enjoy the season.
Families might enjoy drawing their way through the Christmas story together.
Finally, my family's favorite Christmas art lessons are the ones to accompany our Christmas Hymn studies!
How do you incorporate art into your Christmas celebrations?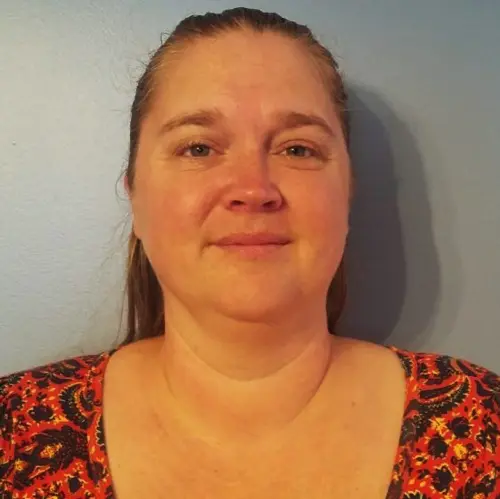 Dawn is a passionate follower of Jesus, wife to Chris, and homeschool mom of four. In her spare time she loves to read, hike, and write on her blog Schoolin' Swag. She enjoys reviewing curriculum and helping moms find the right fit for their family.