St. Patrick's Day is a fantastic learning opportunity in our homeschools, and unfortunately, it can easily get overlooked. But we can't let you miss out on all of the fun. We have the perfect St. Patrick's Day unit study ideas to share with you so that you can have a great time learning together in your homeschool.
St. Patrick's Day is full of educational goodness, and it's so much fun to celebrate with kids. We can't wait to share all of these ideas with you.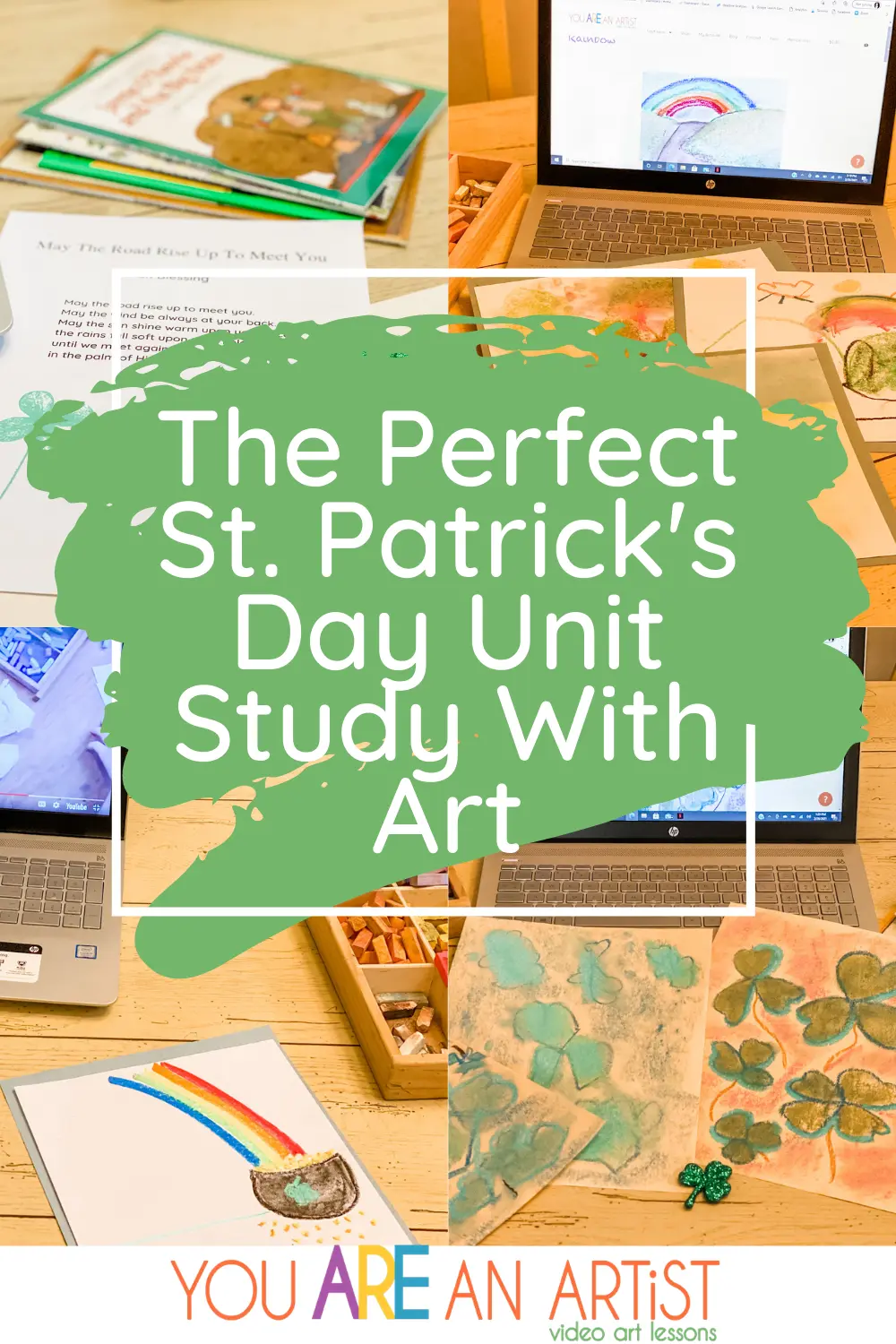 First, a quick overview of St. Patrick's Day so you can share it with your children. We celebrate St. Patrick's Day every year on March 17th. St. Patrick's Day is a cultural and religious holiday observed on the anniversary of Saint Patrick's death.
The day celebrates Ireland's patron saint and the arrival of Christianity in Ireland, in addition to celebrating Irish culture. St. Patrick was a Roman-British Christian missionary who was kidnapped and taken to Gaelic Ireland, where he was a shepherd for six years. During those six years, St. Patrick found God and left for home. He became a priest and dedicated his life to evangelizing and converting people to Christianity.
Legends state that Saint Patrick used the three-leaved shamrock to explain the Holy Trinity to Irish pagans. So as you can see, St. Patrick's Day is full of fascinating history to explore. In addition to exploring St. Patrick's Day's history, there is poetry, literature, culture, nature, Christianity, and of course – art!
You can't celebrate without art! Art is essential to having fun in your homeschool. So, without further ado, here are some ideas to help you celebrate St. Patrick's Day.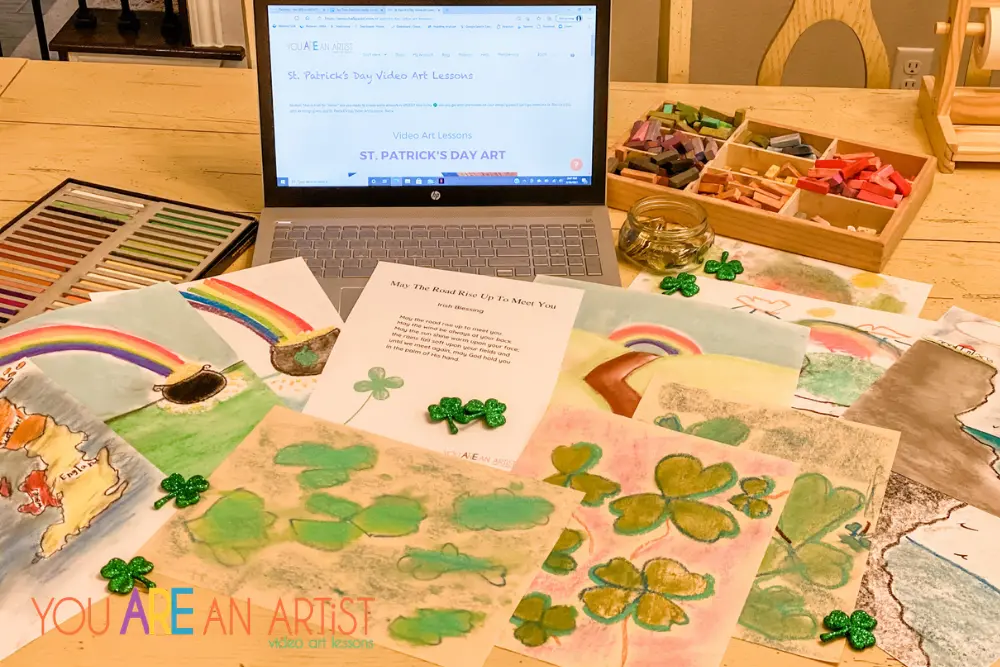 Celebrate With These St. Patrick's Day Homeschool Unit Study Ideas
Tea Time & Treats
We love combining art and tea here at You ARE An Artist. The combination of art and tea time sets a sweet tone in your homeschool where the kids can learn and relax together.
Your children are excited to learn and create with you, and the hands-on aspect of art helps them retain information well. So tea time is the perfect time to read aloud, share poetry, and create art!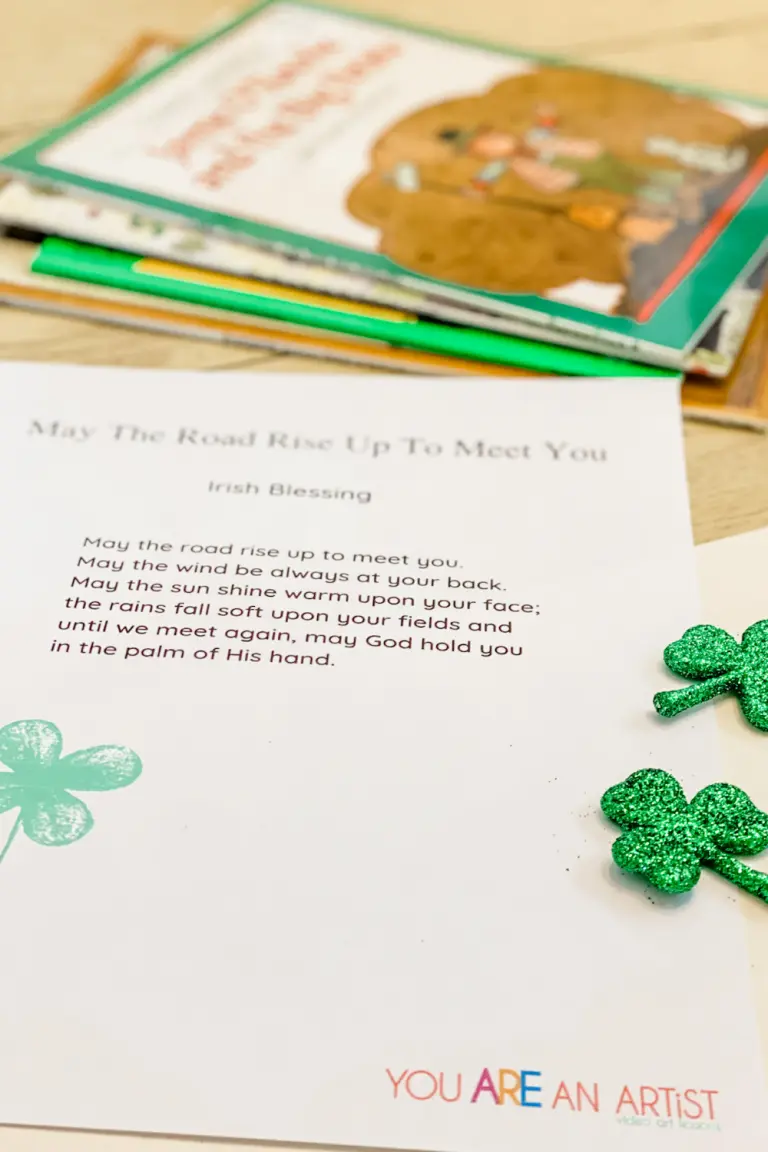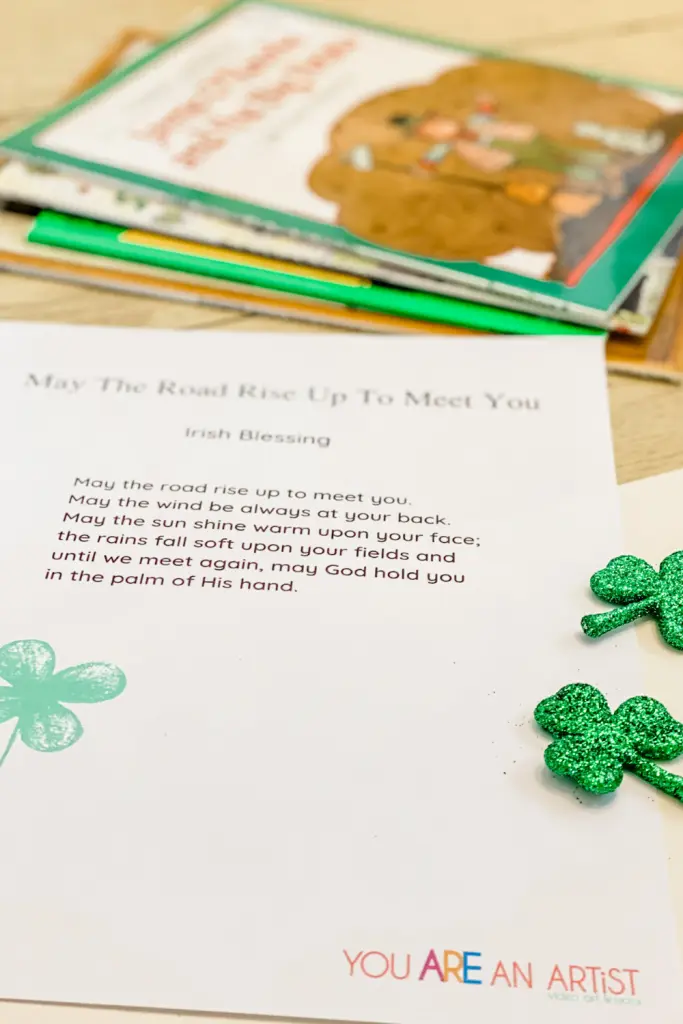 Complementary St. Patrick's Day Irish Blessing Download
We have the perfect Irish Blessing to share with you for this too. Receive your complementary Irish Blessing download by subscribing, below! You can drink tea (or your favorite drinks) while reading this lovely blessing aloud. It always helps to have special treats at tea time also. Three or four-leaf clover sugar cookies would be exciting or something green. Have fun with it, but don't stress. A box of store-bought cookies is just as good. What counts is the time spent together.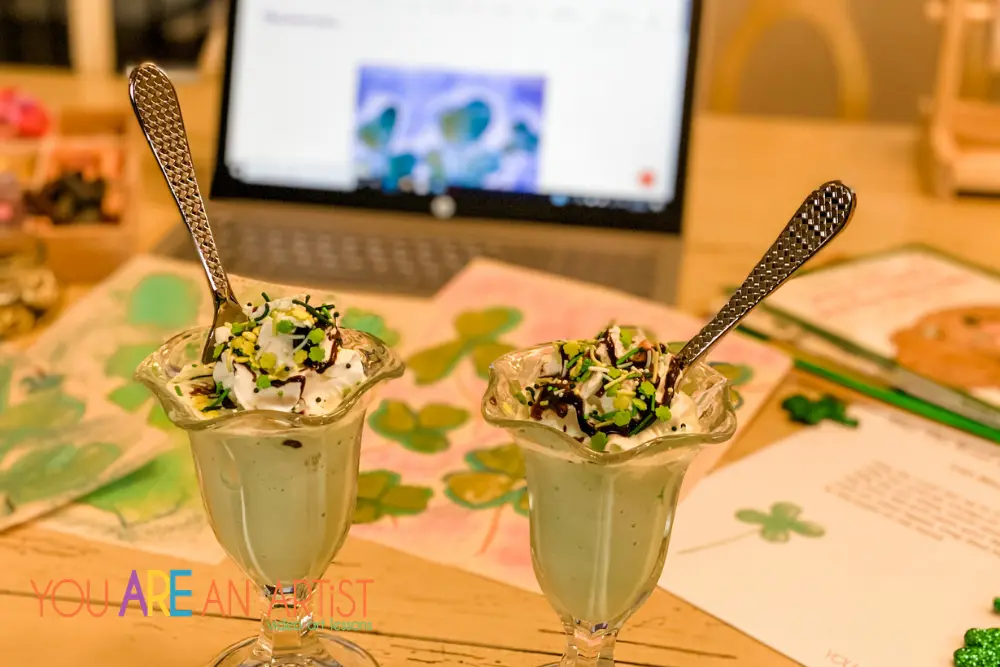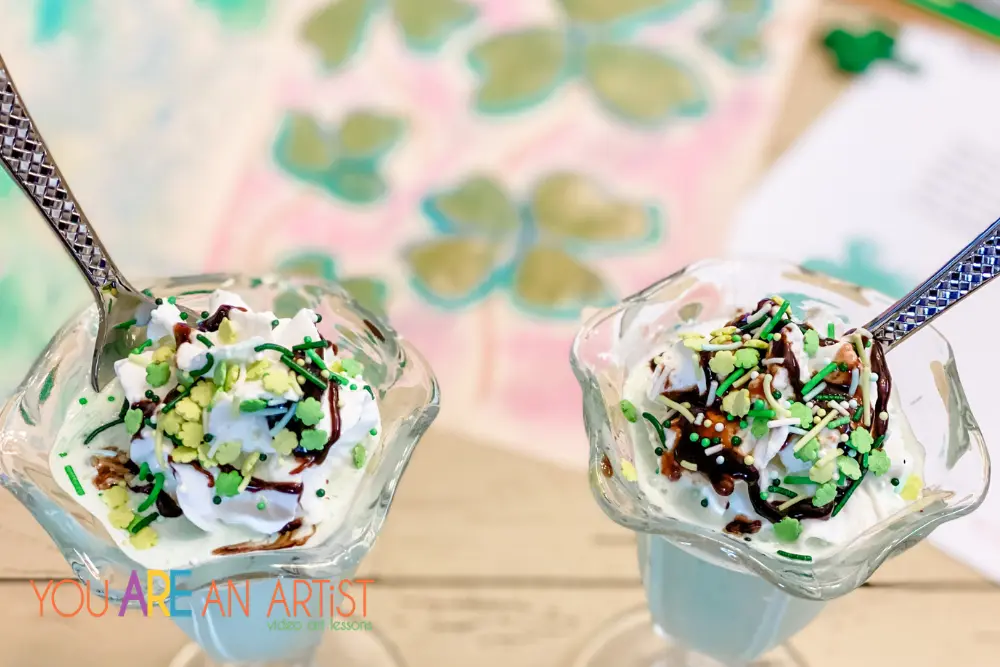 If your kids don't like tea, you could tint their milk green or have mint chocolate chip ice cream. There are so many creative ways to make it enjoyable. We decided on mint green ice cream with some festive toppings for the younger ones.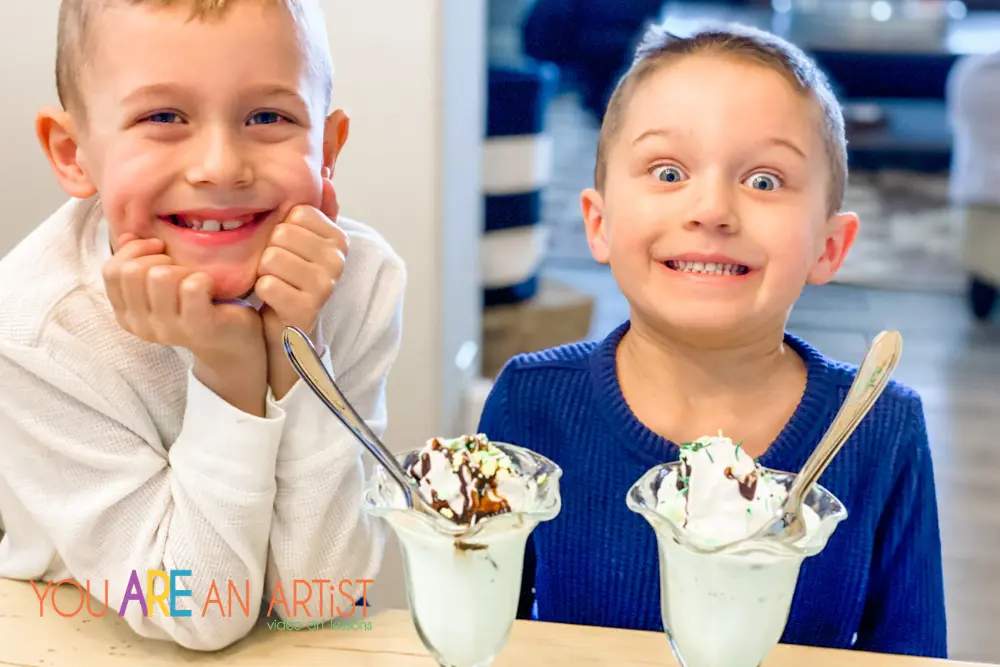 St. Patrick's Day Unit Study Ideas Paired With Homeschool Art
Our favorite art projects for a day or afternoon spent learning about St. Patrick's Day are shamrocks, of course! Now, remember I told you there is so much to learn and make St. Patrick's Day educational? Here is another idea. Before or after you do this art lesson, look up with your kids how all shamrocks are clovers, but not all clovers are shamrocks.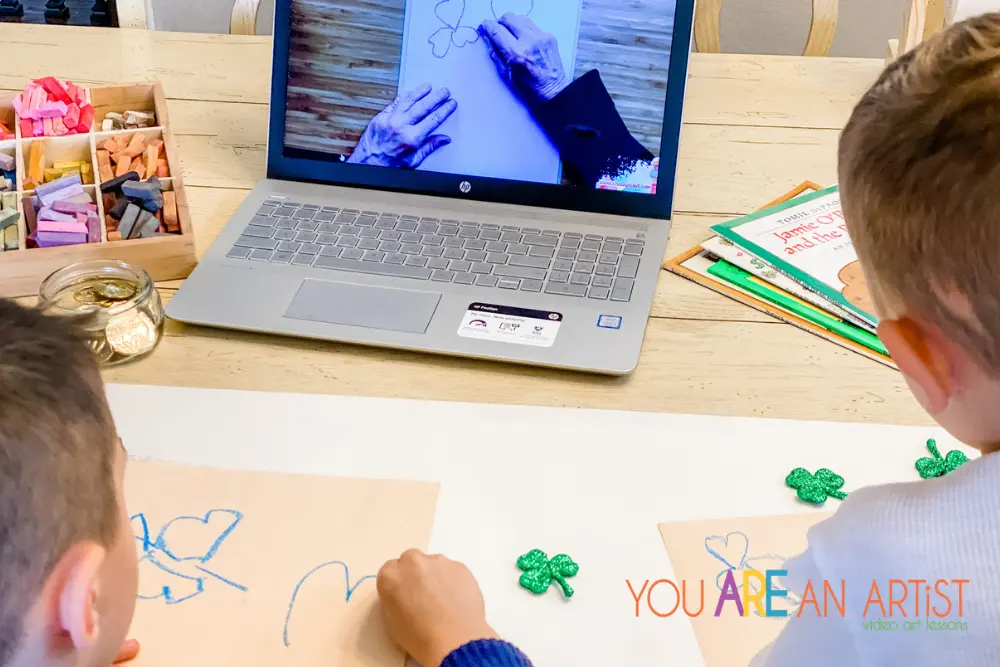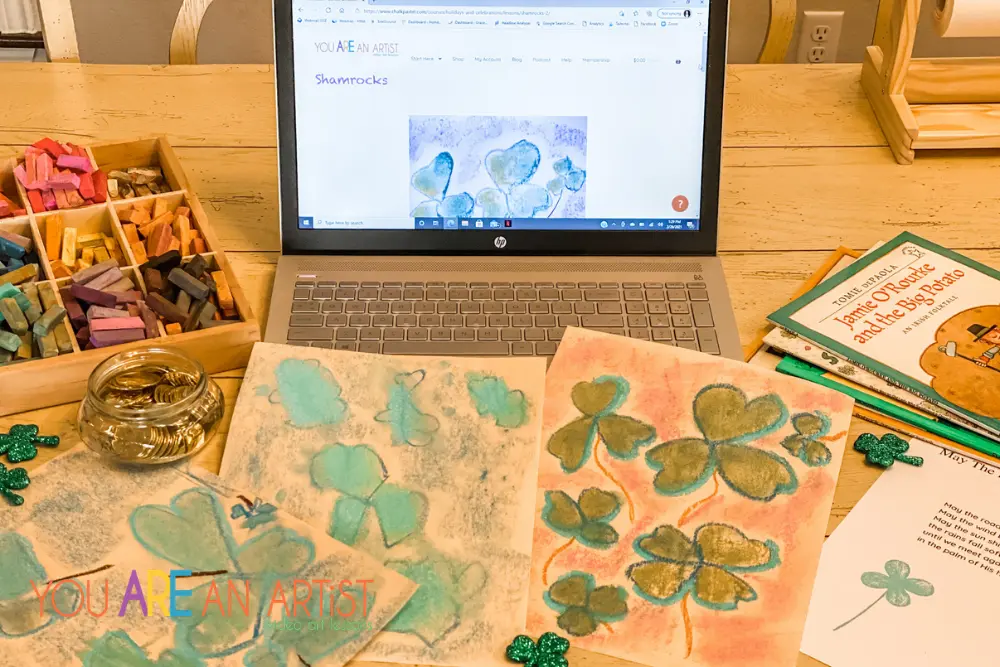 Another fantastic art project to incorporate into this lesson is the Cliffs of Moher Ireland. Yes, it's a part of our World Landmark Series and definitely educational. You and your children would have a great time looking up one of Ireland's most famous landmarks and then drawing it with chalk pastels. Here is a link full of information about the Cliffs of Moher Ireland and a virtual tour!
Don't forget about rainbows, and they are perfect for all ages to draw so your younger children can join in on this one too. We have an art tutorial with a rainbow and a pot of gold in vibrant colors just waiting to be created! You kids are sure to get excited about that. If you want to make it extra educational, just look up how rainbows are made.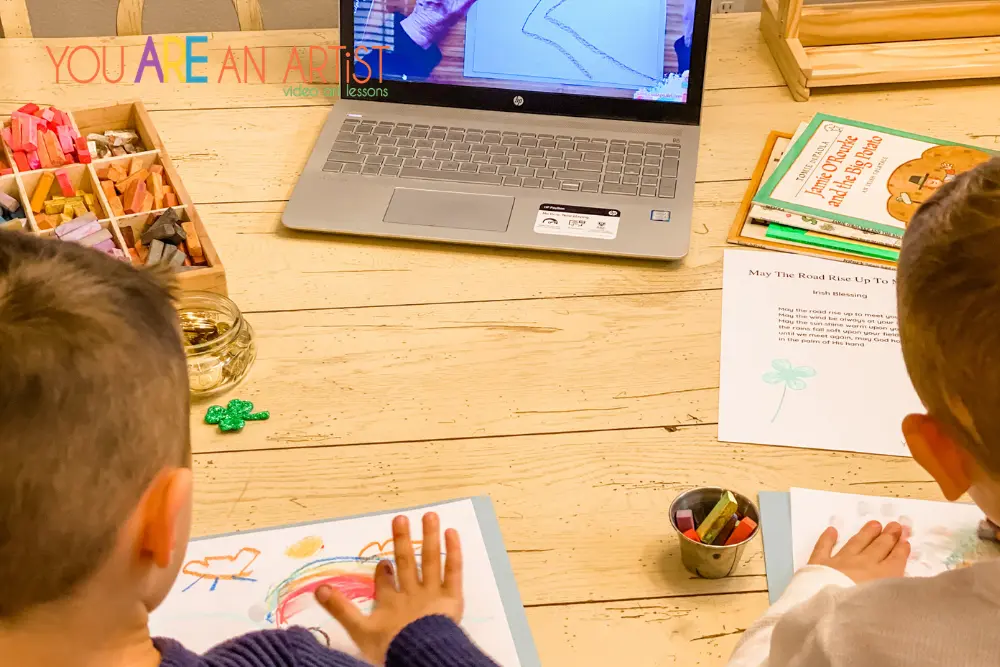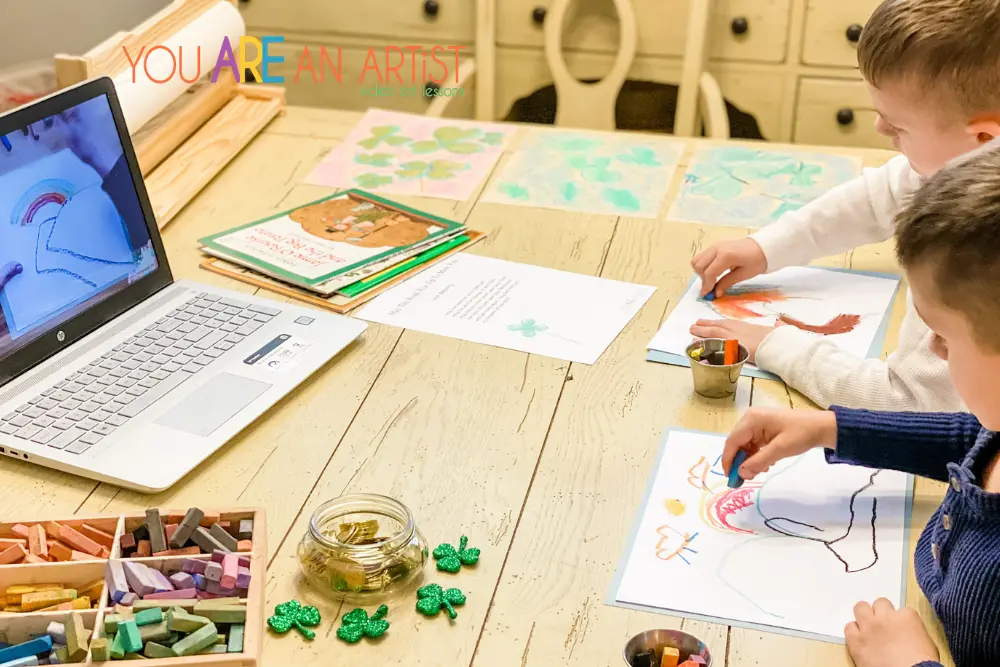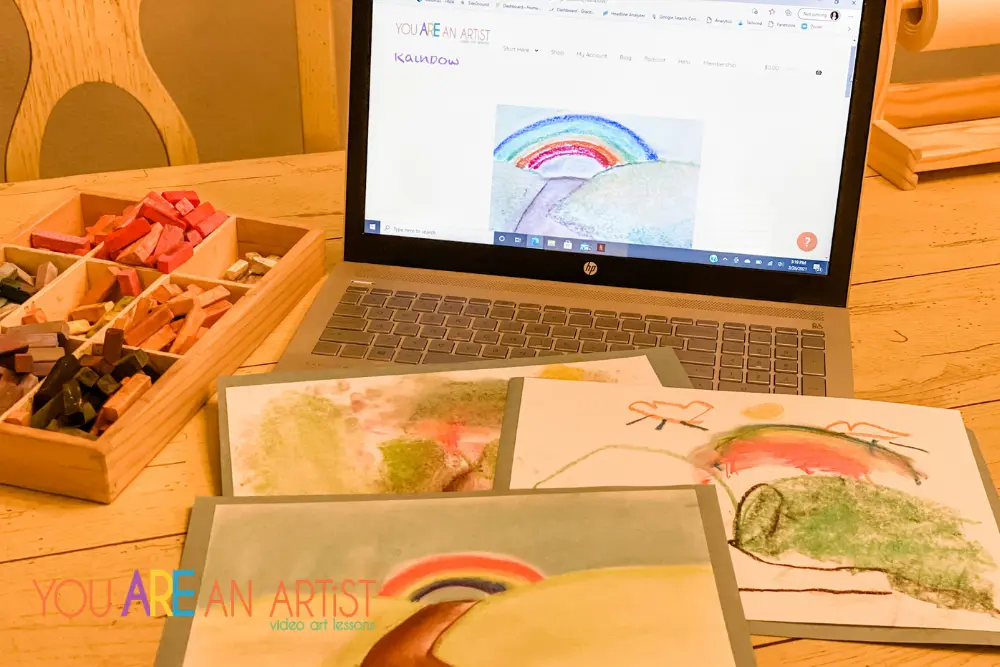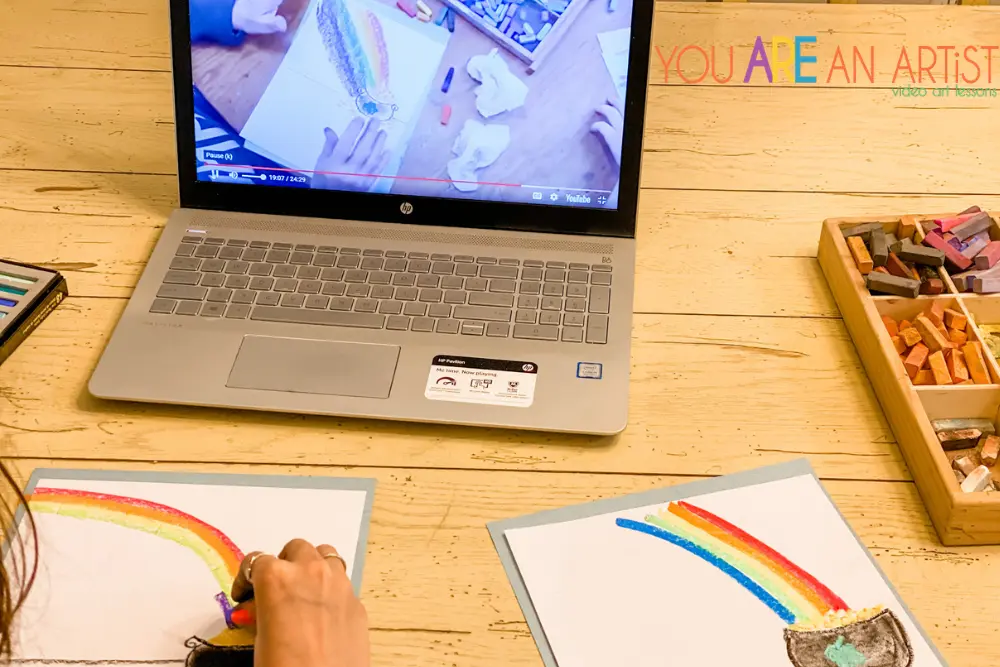 Spring is in the air this month, and I should mention, along with the Shamrock and Rainbow art lessons, the Spring Art Course also includes:
Swing
Jonquil in a glass of water
Spring tree
Spring tree reflection
Rain
Quilt
Bird's Nest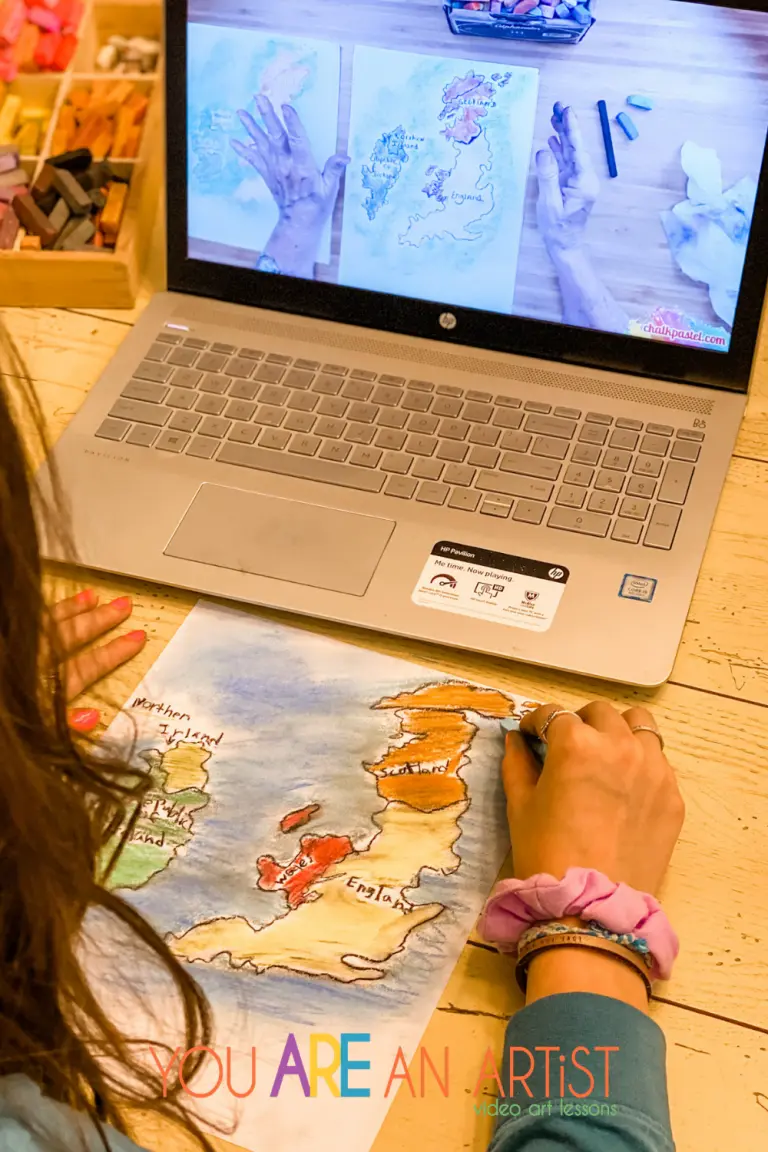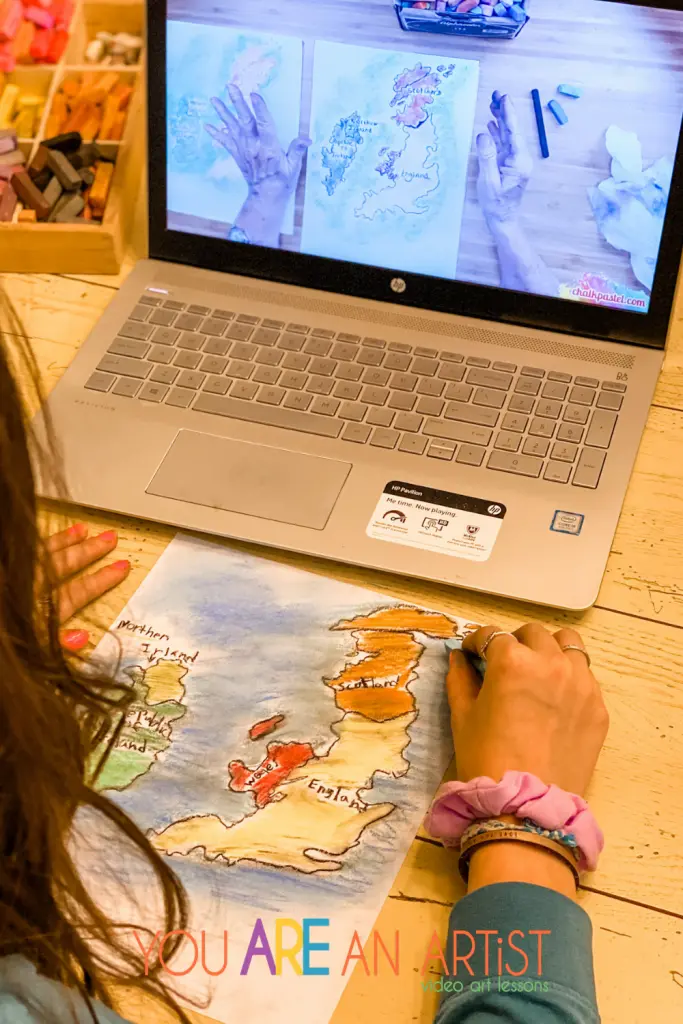 Next, our British Isles Map art lesson would pair perfectly for this tea time. Add all of your favorite St. Patrick's Day books and blessings and draw a map together. Your elementary and up students will enjoy drawing a colorful map of Great Britain, Scotland, and Ireland as you incorporate geography into your St. Patrick's Day lesson.
All of these art lessons that I have mentioned in this post are available with a Complete Clubhouse Membership. I recommend the complete membership so that your whole family can enjoy everything You ARE An Artist has to offer. With the complete membership, you can easily plan art into every homeschool day, week, or month. The Complete Clubhouse Membership is the perfect match for homeschooling!
Plus, ARTiST Clubhouse members enjoy the replay of this very special event – in membership any time!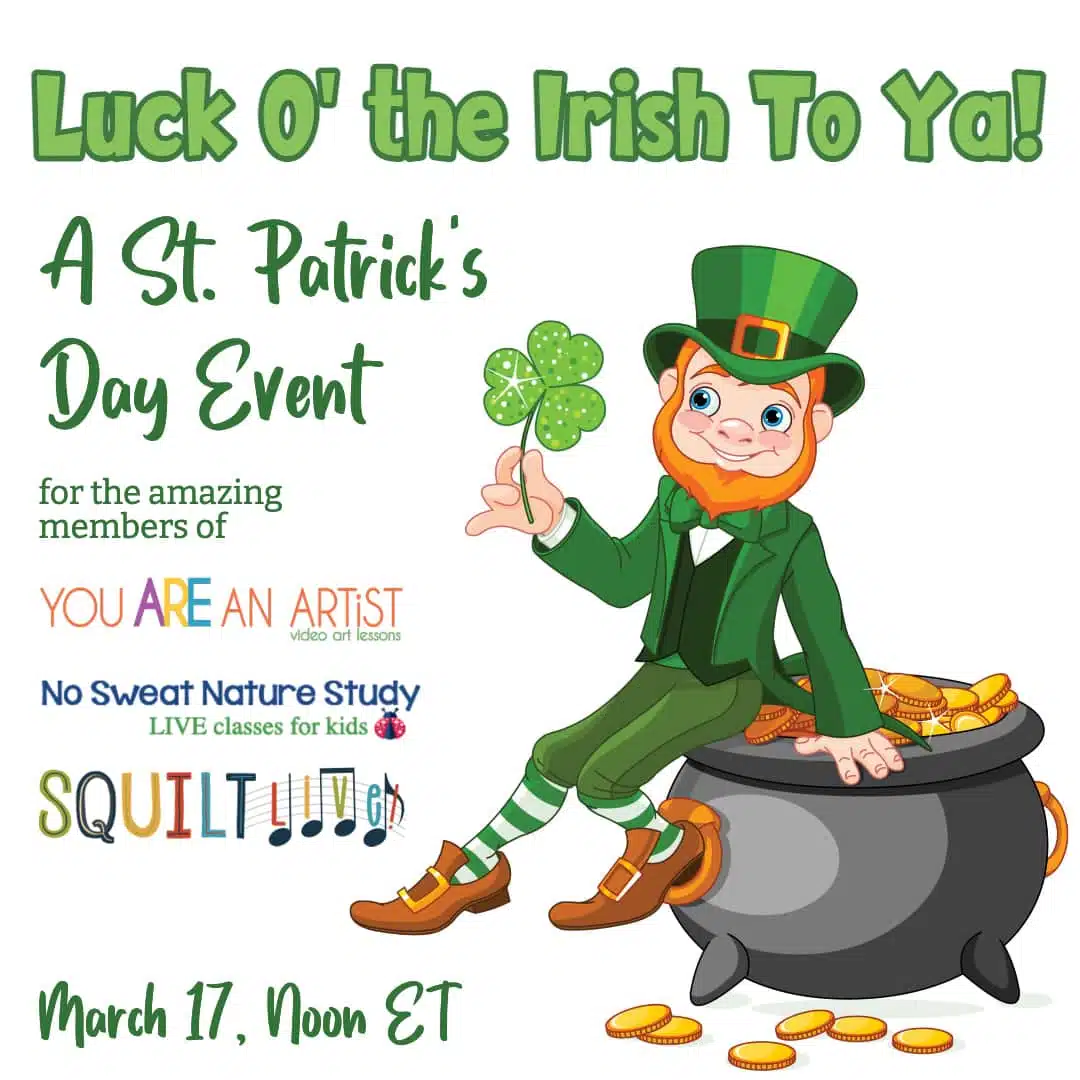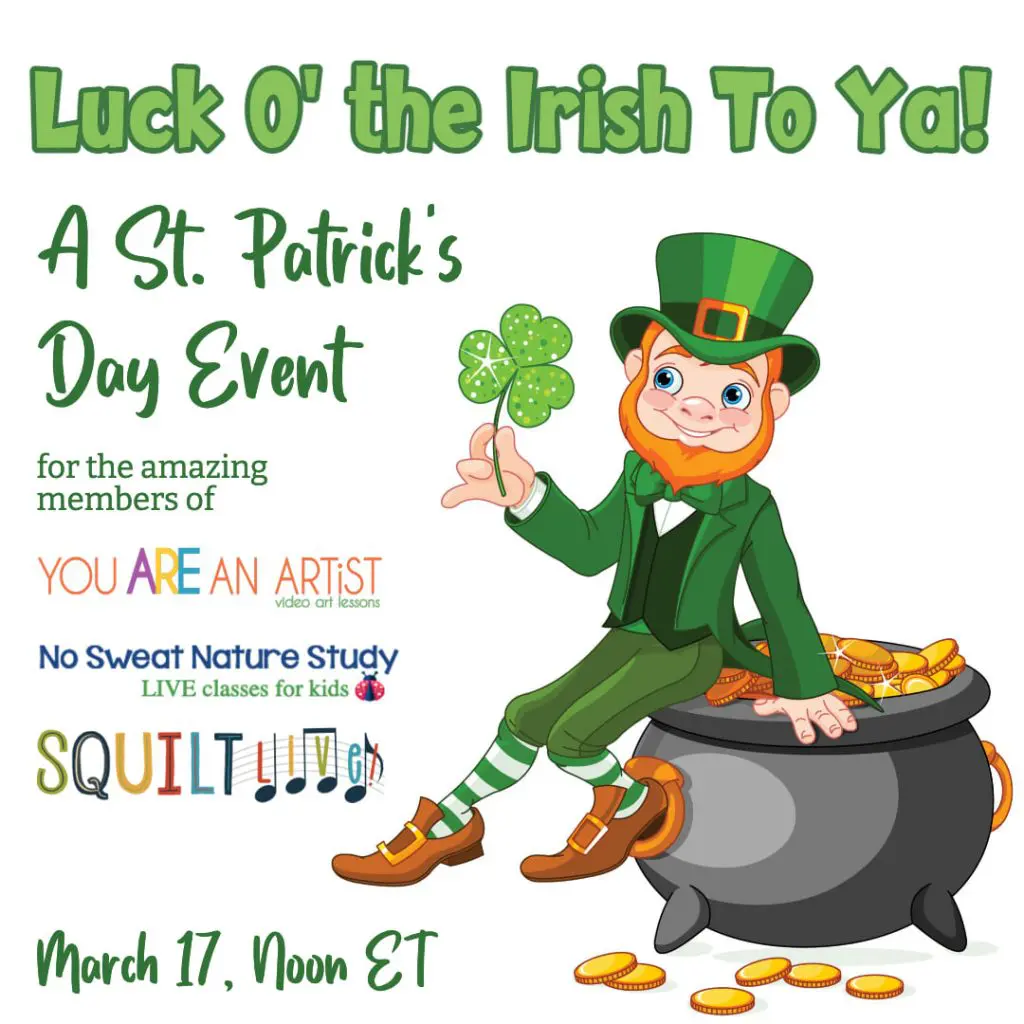 We hope our St. Patrick's Day unit study ideas help you plan a fun day or week to learn new things and create together.
Courtney is a Jesus-pursuing, native Texan, homeschool mom of three, and she believes homeschooling can be a peaceful and productive rhythm. At Grace, Grow & Edify she helps families create peaceful homeschooling atmospheres through faith, organizational strategies, and cultivating strong roots at home. She is also the founder of Homeschool Mastery Academy.