Enjoy these fun Friday activities for kids! By making memories having fun, learning can be so very rewarding! We are BIG fans of this type of homeschooling.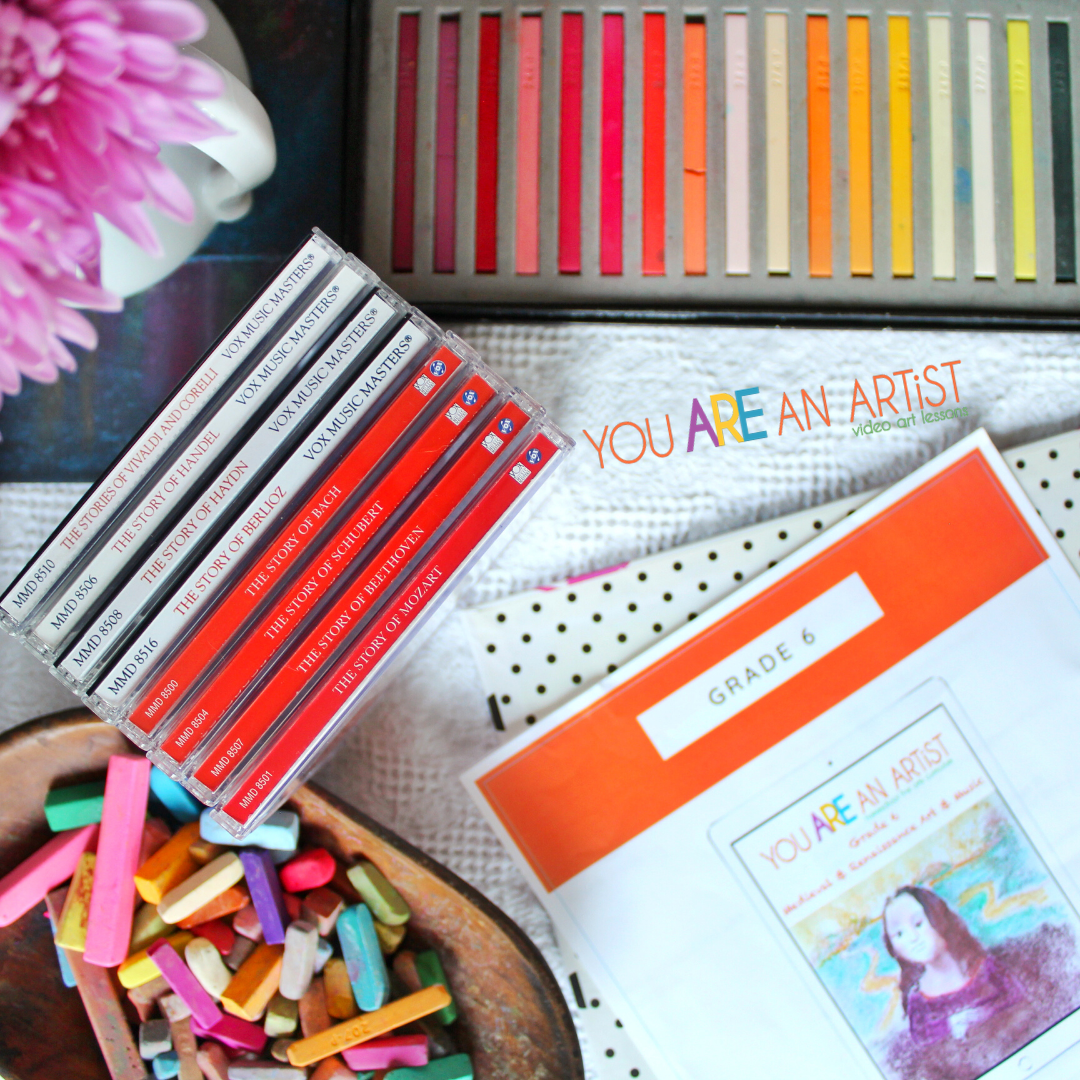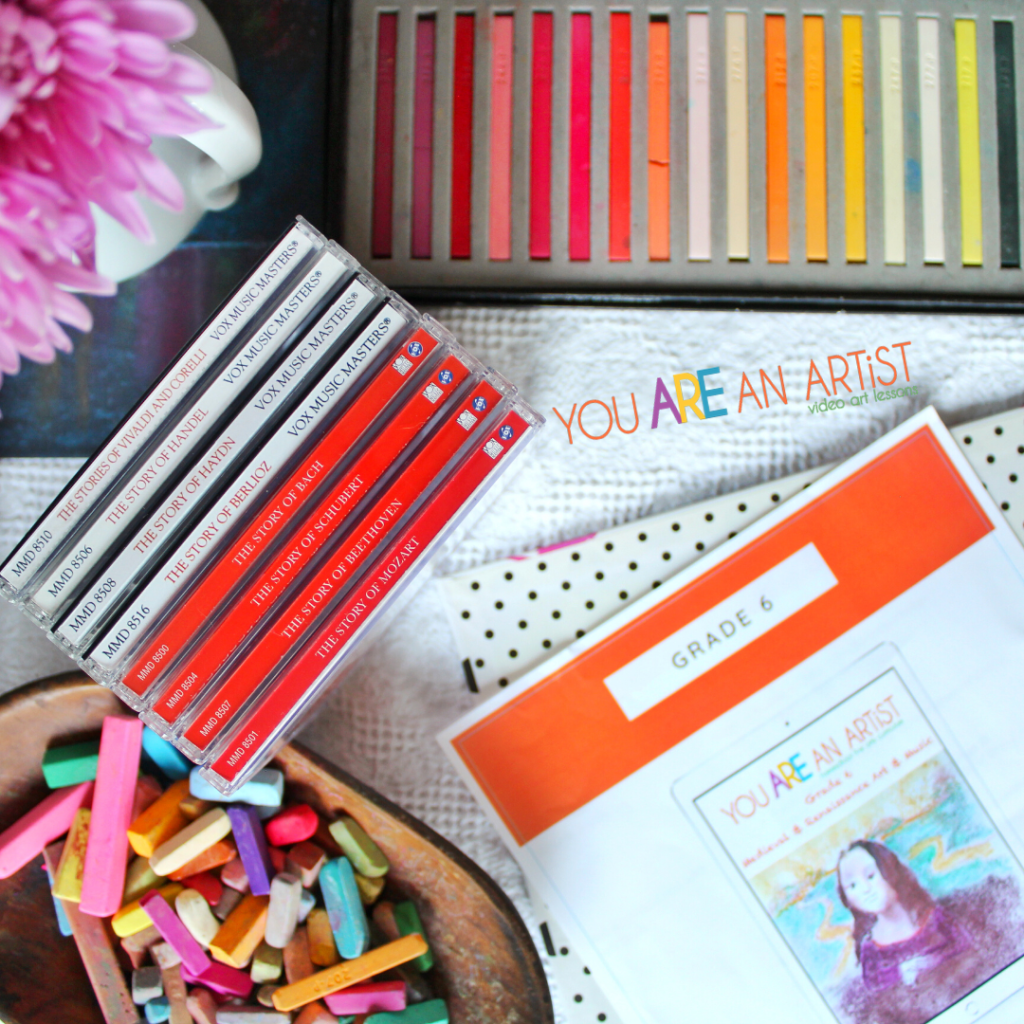 The Popularity Of 4 Day Homeschool Weeks
Do you implement or have you ever considered a four day homeschool week? Just like there is a trend towards four day work weeks, many homeschoolers keep Fridays free of structured learning and instead, have "Fun Fridays".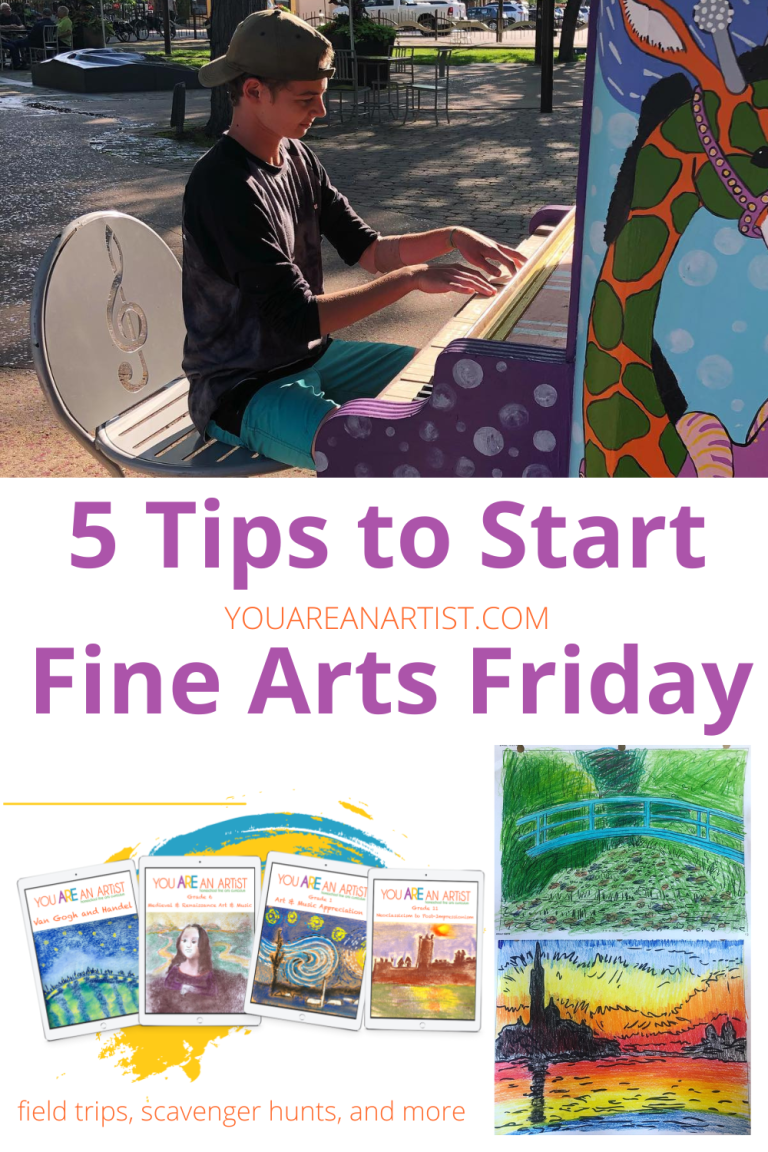 Fun Friday Activities For Kids
Who doesn't love themed days? Certainly not Taco Tuesday!! I'm sharing 5 Tips to Start Fine Arts Friday without overwhelming your homeschool schedule.
Fine Arts Friday is an easy way to incorporate the You ARE An ARTiST Fine Arts Curriculum. I know, you've already booked August and you're doing ALL. THE. THINGS. I was right there with you signing up for every activity, co-ops, and sports. Trying to be a homeschool superhero. You don't have to exhaust yourself (and your children) with one more monster size obligation.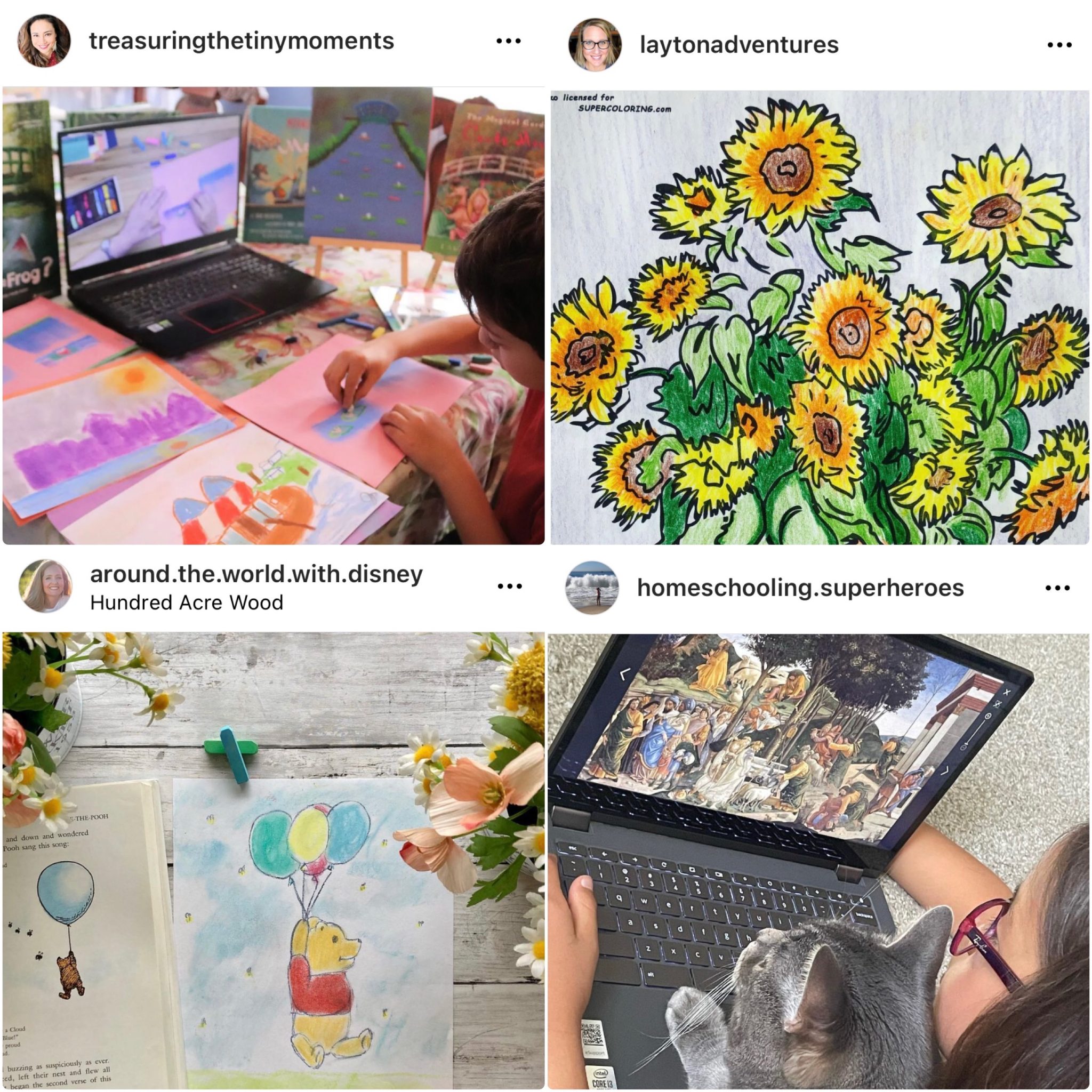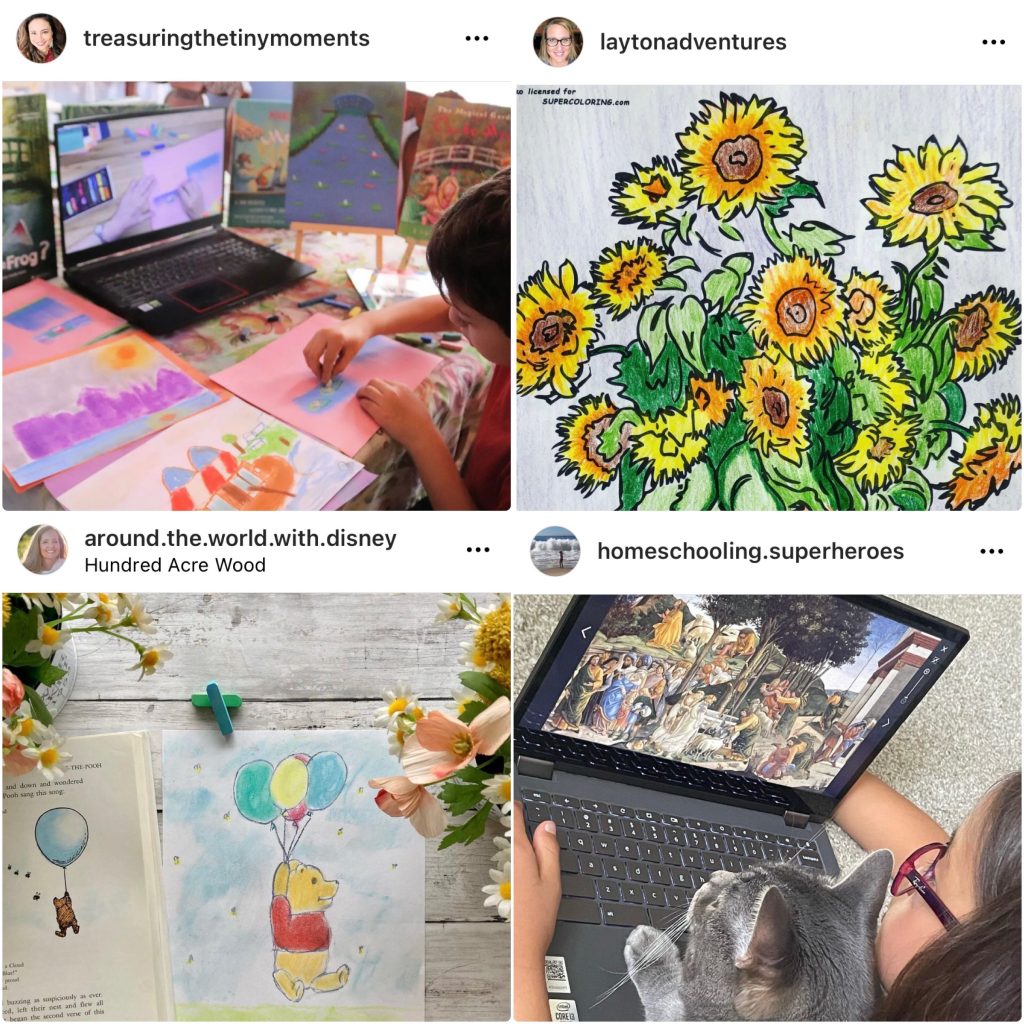 Fine Arts Fridays: Art and Music Appreciation
For fun Friday activities, Stef says, "Knowing every Friday we were going to spend a bit of time on art helped my youngest, with delayed fine motor skills, mentally prepare while also keeping my oldest, who has a library of sketch books, happy."
Fine Arts Fridays: Homeschool Lessons with Nana – Fine Arts Fridays and homeschool lessons with Nana are a creative way to add joy to your homeschool! Integrate homeschool art appreciation, music appreciation and hands on art lessons into your learning in a fun way.
The Beauty of Art, Music and Nature in Your Homeschool – My children have become acquainted with winter nature study, Vivaldi, Corelli, and Giotto within a few short months! Our Fine Arts Friday has become a fun and hands-on way of learning about great art and exciting time periods. Afterward, we head outside for our nature study and #outdoorhourchallenge. Fridays have become a rich, full day of beauty and learning like never before! Won't you join us?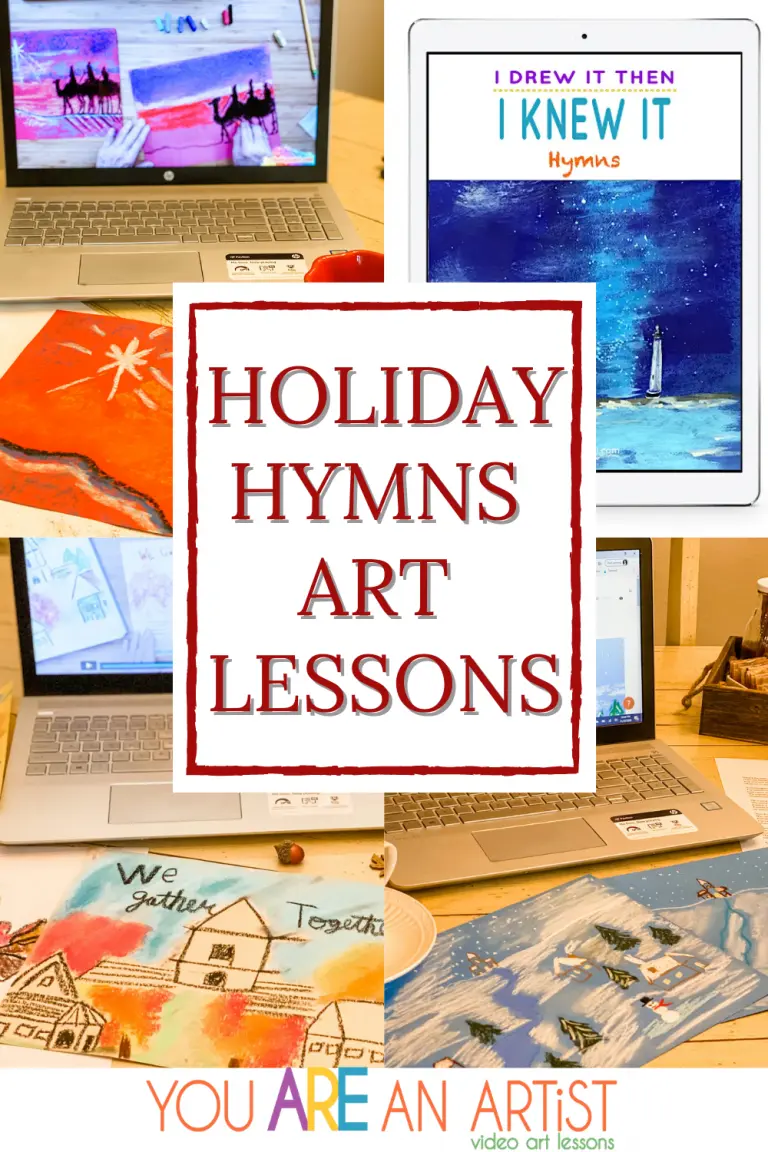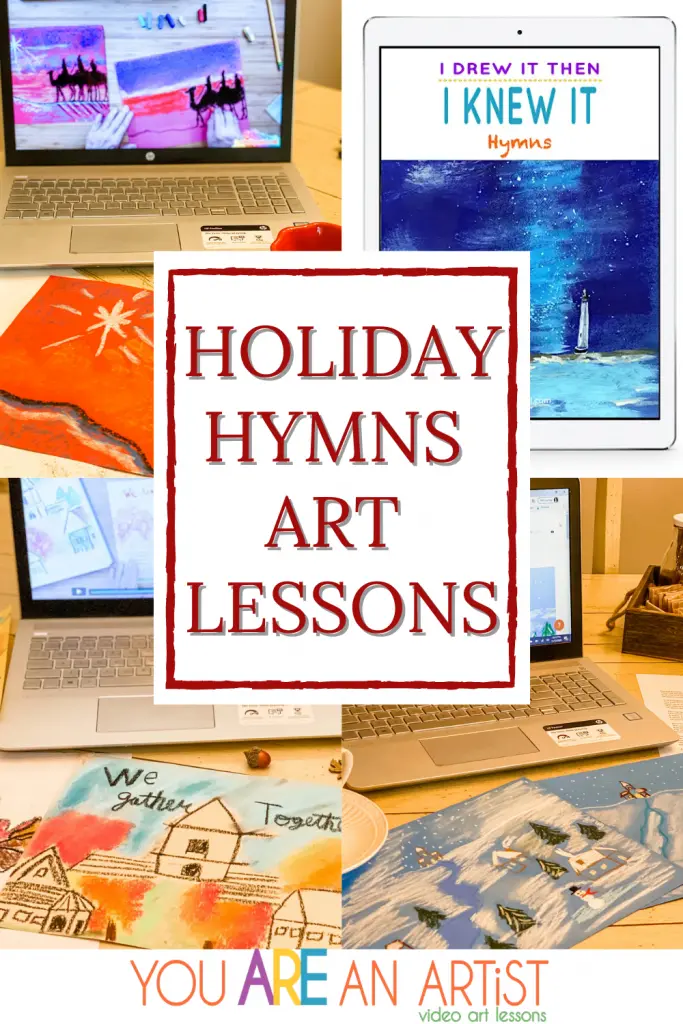 Homeschool Hymn Studies
Homeschool Hymn Study: Weaving Beauty Into Learning – With a homeschool hymn study, you are weaving beauty into learning! Dawn Peluso's hymn studies are a great way to learn history, music and God's Word.
A Beautiful Easter Hymn Study for Your Homeschool – Join us for a beautiful Easter hymn study for your homeschool and video art lessons to match! Music and art help us all to connect learning with a special holiday plus build sweet memories together as a family.
A Merry Christmas Hymns Study – Whether you homeschool as normal through December, add in Christmas activities, or trade all your homeschool curriculum for 'Christmas School,' a Christmas hymns study can be an enjoyable part of your school day. It is a beautiful opportunity for the family to learn and worship together.
Thanksgiving Hymn Favorites: Learning Activities for Your Homeschool – A season of thankfulness and gratitude would not be complete without sharing thanks to God for all of our blessings. One of our favorite ways to celebrate during this time of Thanksgiving is with hymn studies. Many songs help us to remember our gifts and sing our gratitude to God. Here, I've included Thanksgiving hymn favorites for you to enjoy, along with learning activities for your homeschool.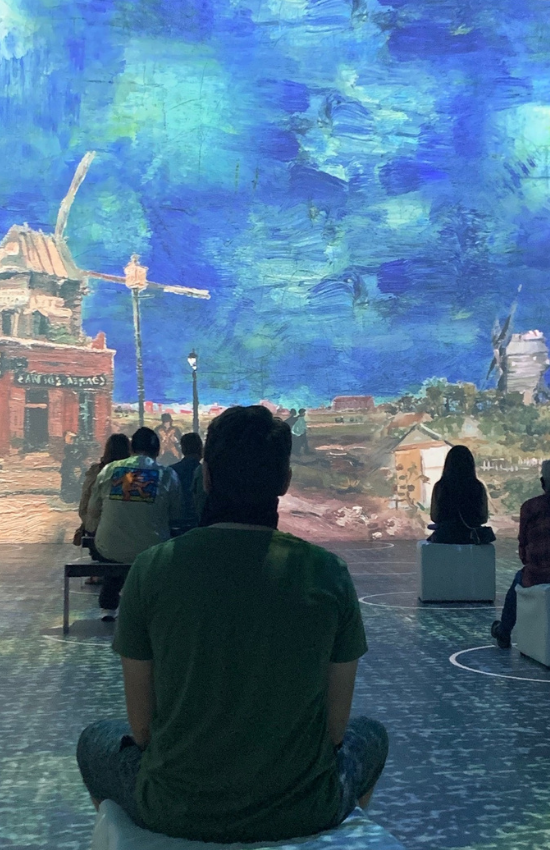 Homeschool Field Trips
5 Ways to Make Your Homeschool Art Museum Field Trip Extraordinary – A homeschool art museum field trip has been on our list for years. This year, we have already been to one and have another planned for next semester. Here are 5 things I've learned about how to maximize the educational experience and family fun on your field trip to the museum.
The Ultimate Guide to Virtual Art Museum Field Trips – you don't necessarily need to leave your home to have access to things. There are so many resources you can use to enrich your homeschooling, right online! Virtual Art Museum Field Trips are one of those things!
Why You Should Take an Art Museum Field Trip – It is one thing to study a piece of art or an artist with a book or an online artist study. It is quite another to see a piece of art in person – and to see, up close, the actual brush strokes by the artist. That is one reason why you should take an art museum homeschool field trip. And here are a few more reasons you should go.
Van Gogh Experience for Homeschoolers – Our entire family definitely felt immersed in Van Gogh's beautiful works of art. Especially in the immersion room after walking through the galleries! The Van Gogh Experience would also be a great homeschool field trip or educational opportunity to celebrate your Van Gogh studies. This is a great way to experience the paintings and works of this famous artist. We had a wonderful time!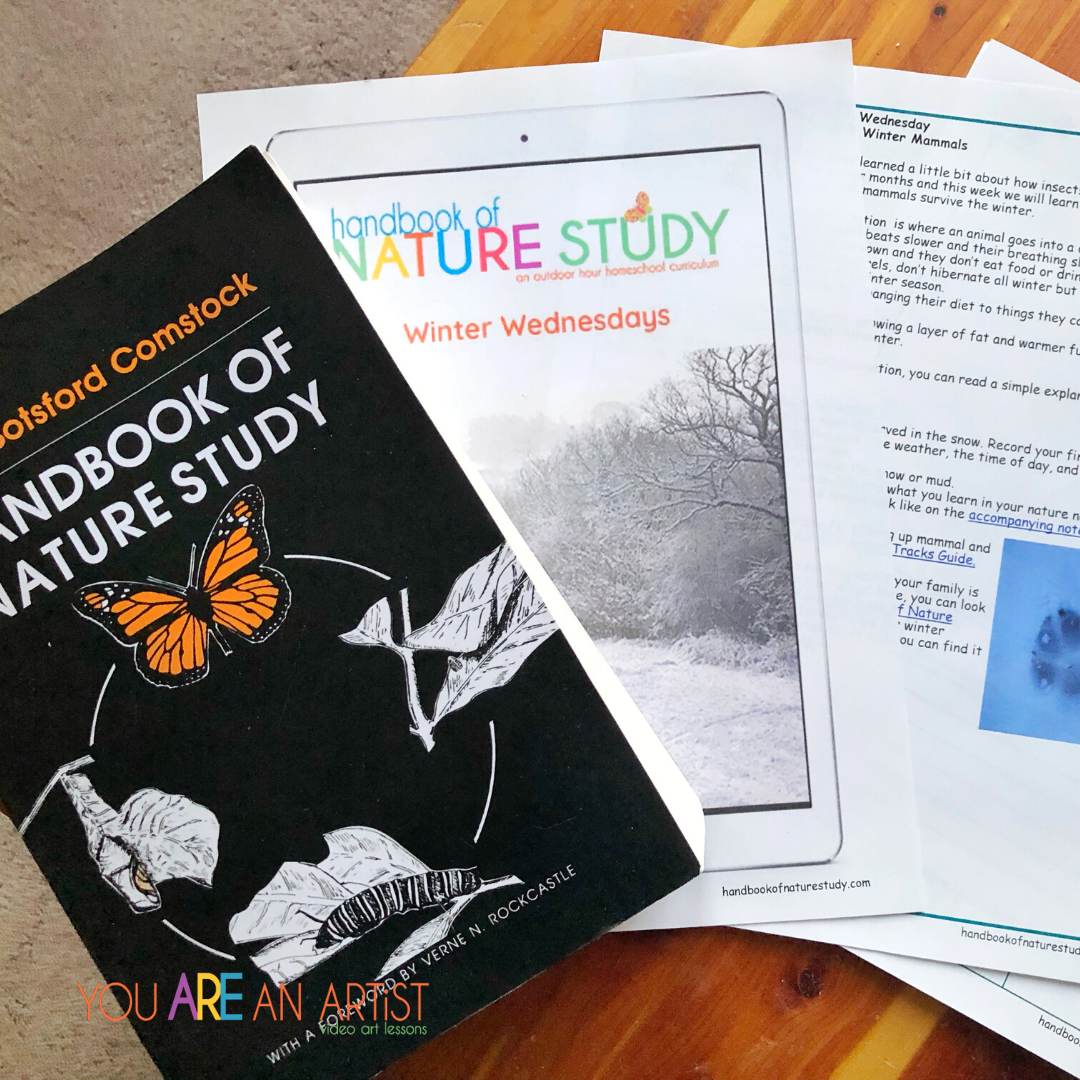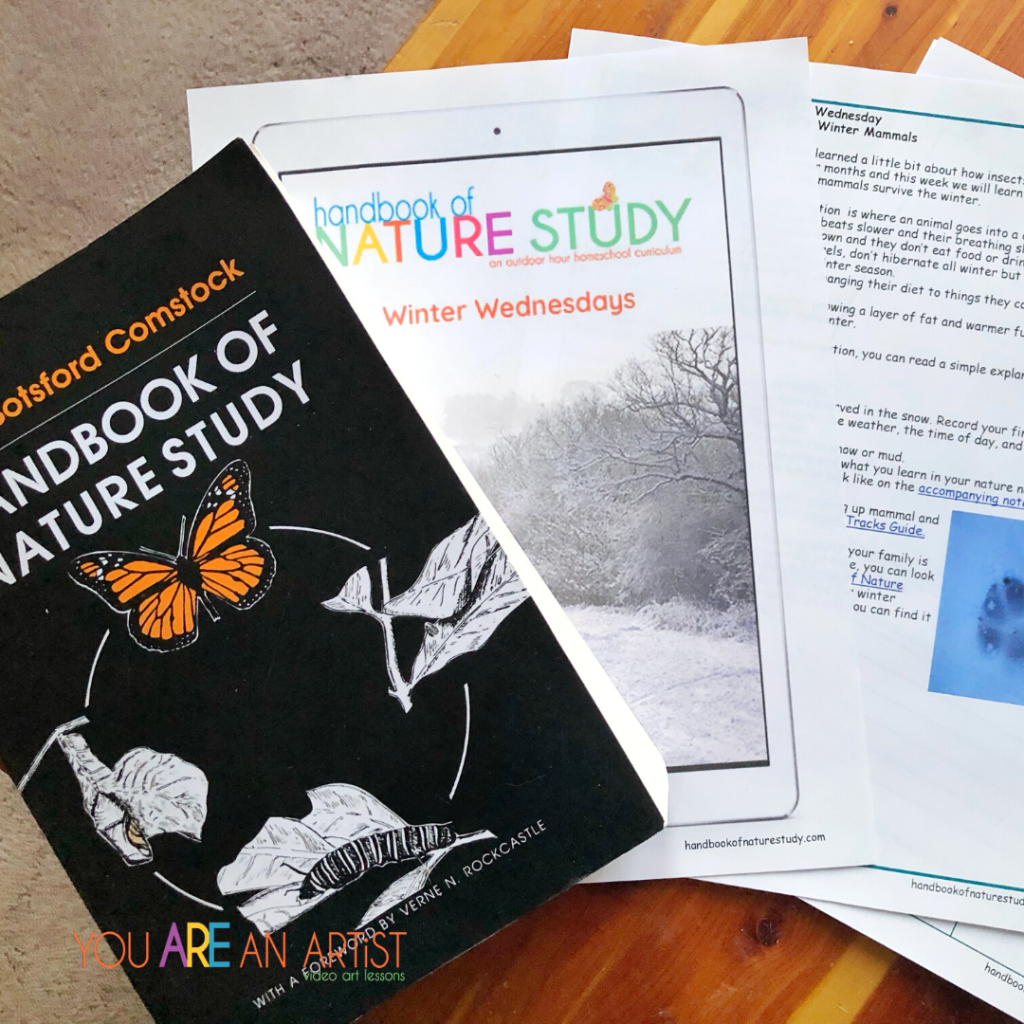 Nature Study in Your Homeschool
Discover the beauty of art and nature study in your homeschool and help your children explore the simple joys of the outdoors. There is so much to marvel about in God's great creation! The Beauty of Art and Nature Study in Your Homeschool.
How to Use the Outdoor Hour Challenges for Homeschool Family Nature Study – When getting started in homeschool nature study, here are some simple ideas to consider for your outdoor time.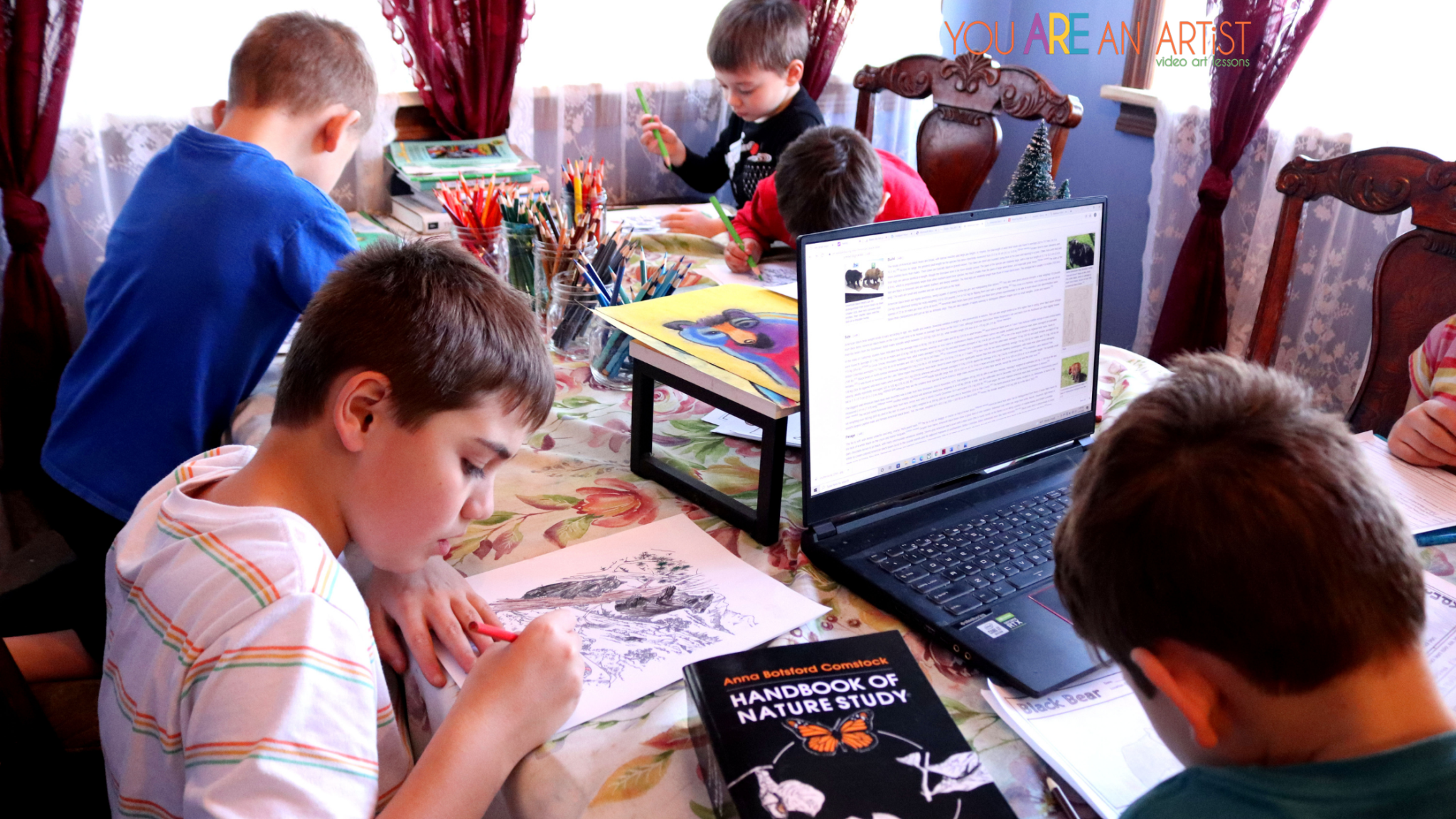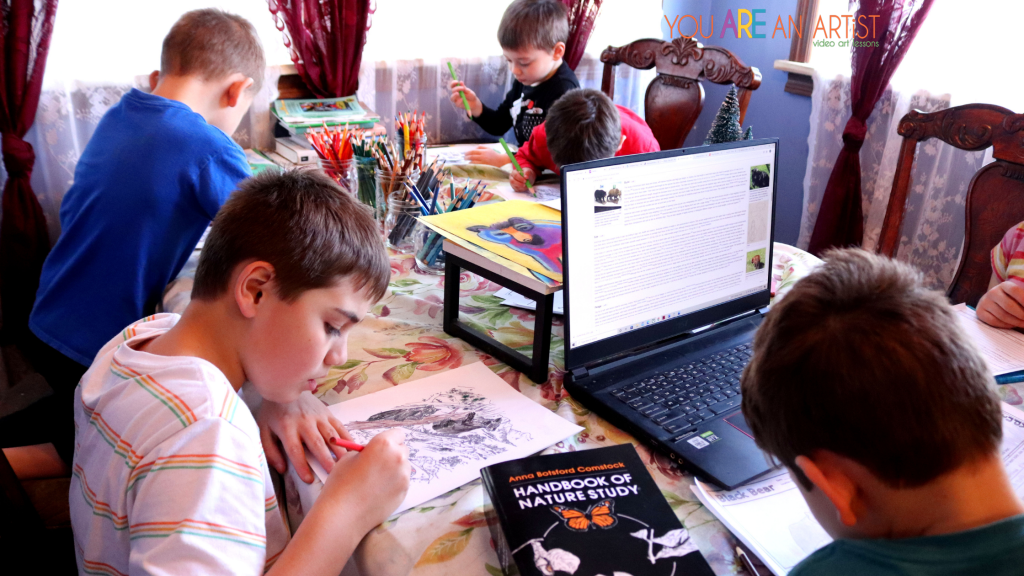 Bears: An Art and Book Study for Your Homeschool – Delight in a bears art and book study for your homeschool! This is a beautiful combination of art, nature study, and living books to grow a gentle learning adventure about the world around us.
Nature Study Crafts for Kids: Easy Activities for Learning and Fun! Nature study crafts for kids are a hands on way to learn. What beautiful and easy activities for learning and FUN! Let us show you how.
Spring Homechool Nature Study with Art – Perfect for commemorating spring, Nana's spring homeschool nature study with art explores all creatures great and small and all things bright and beautiful! These nature-inspired art lessons are easy and fun for the whole family!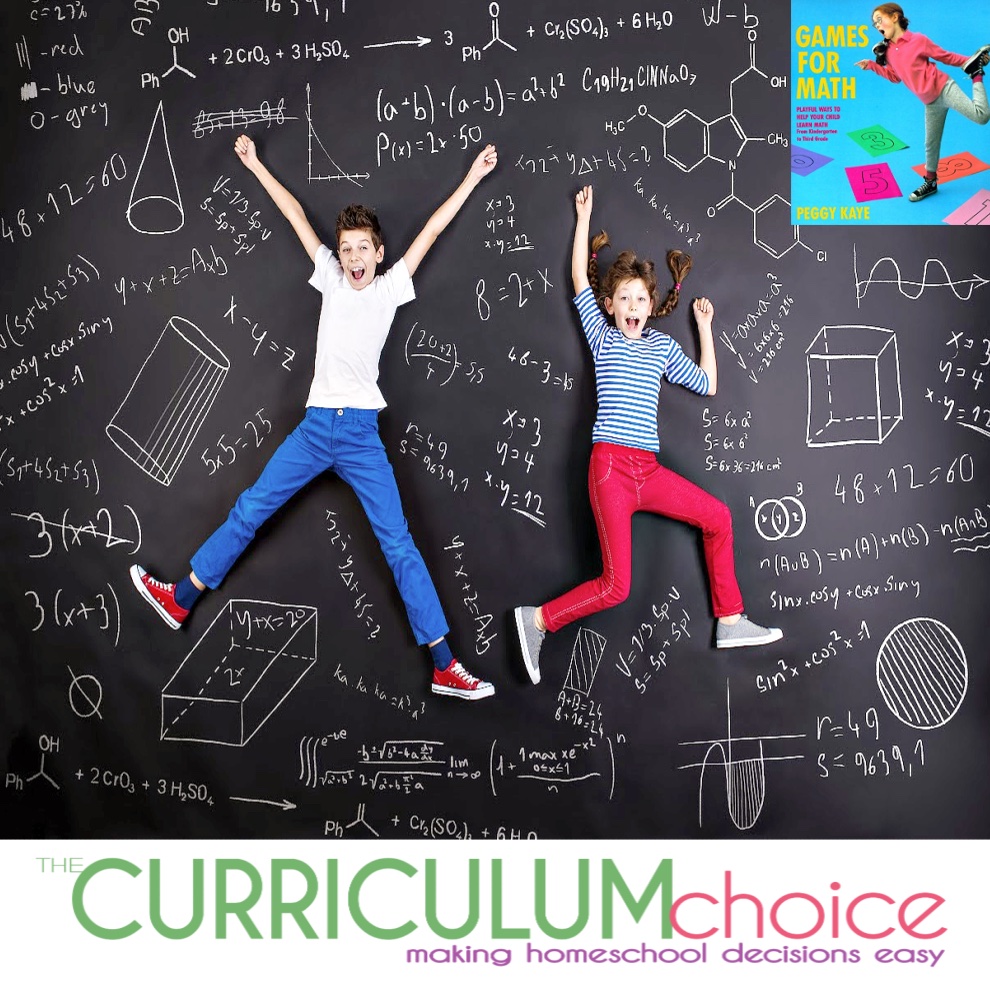 Gameschooling for Fun Friday Activities
Whether stuck inside or adding fun to your Friday learning, here are some great ideas and some encouragement to get you started! The Game Homeschool is a great overview with a giant list of games for learning!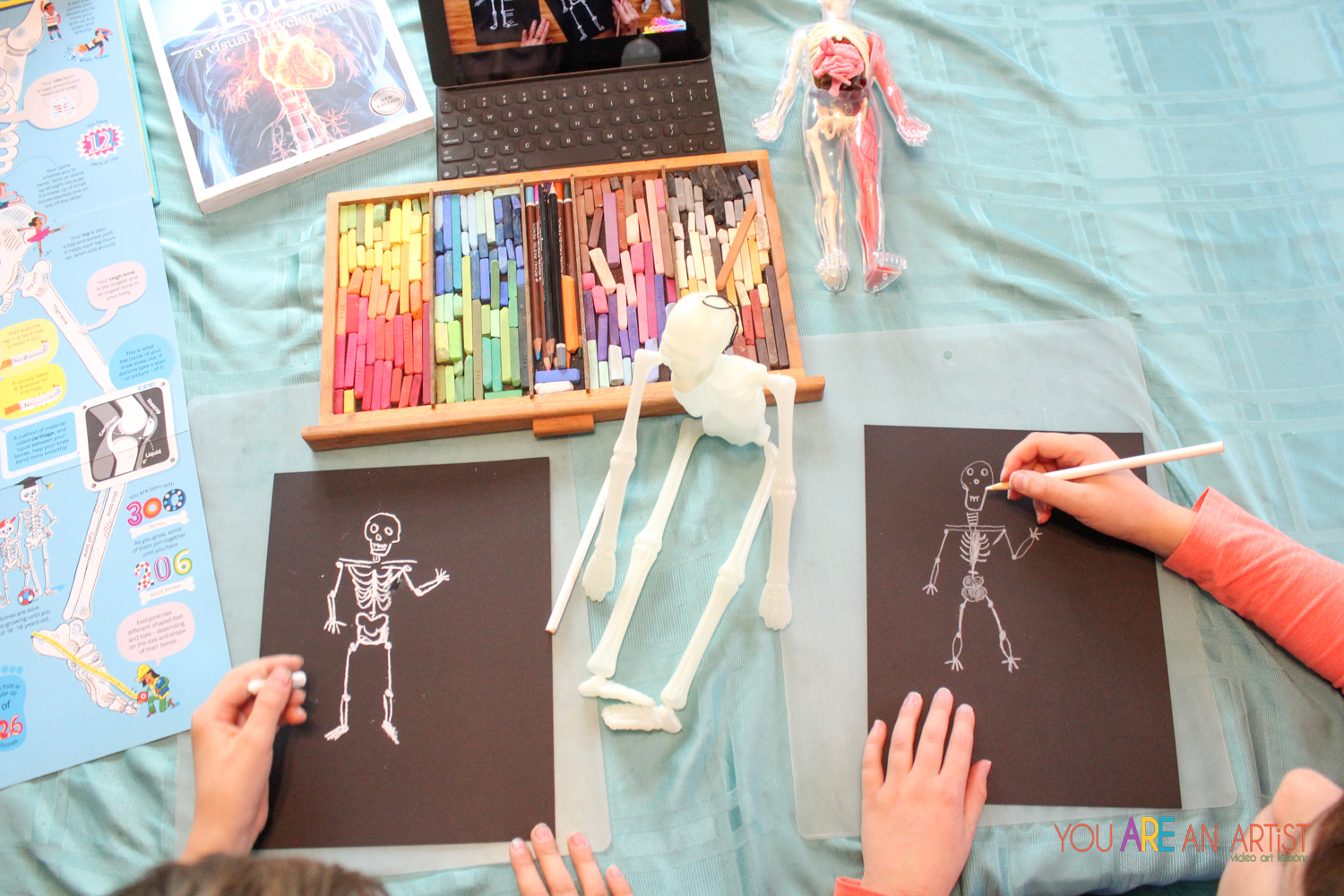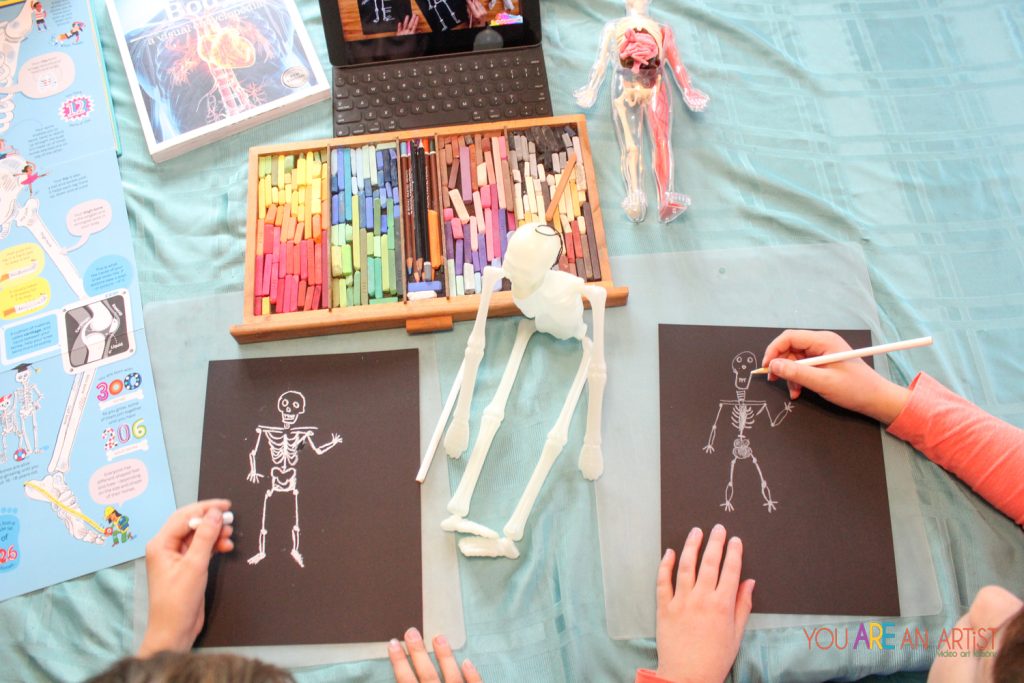 Homeschool Art Lessons For Hands On Homeschool Learning
Julie says, "As with every chalk pastel lesson we use in our homeschool, I adore how the boys never tire of this type of learning. Using art to learn is such an interactive teaching strategy." – Skeletal System Activities: Everything You Need for Learning and Fun!
Nana has art lessons to complement every subject you can think of for your Fun Friday: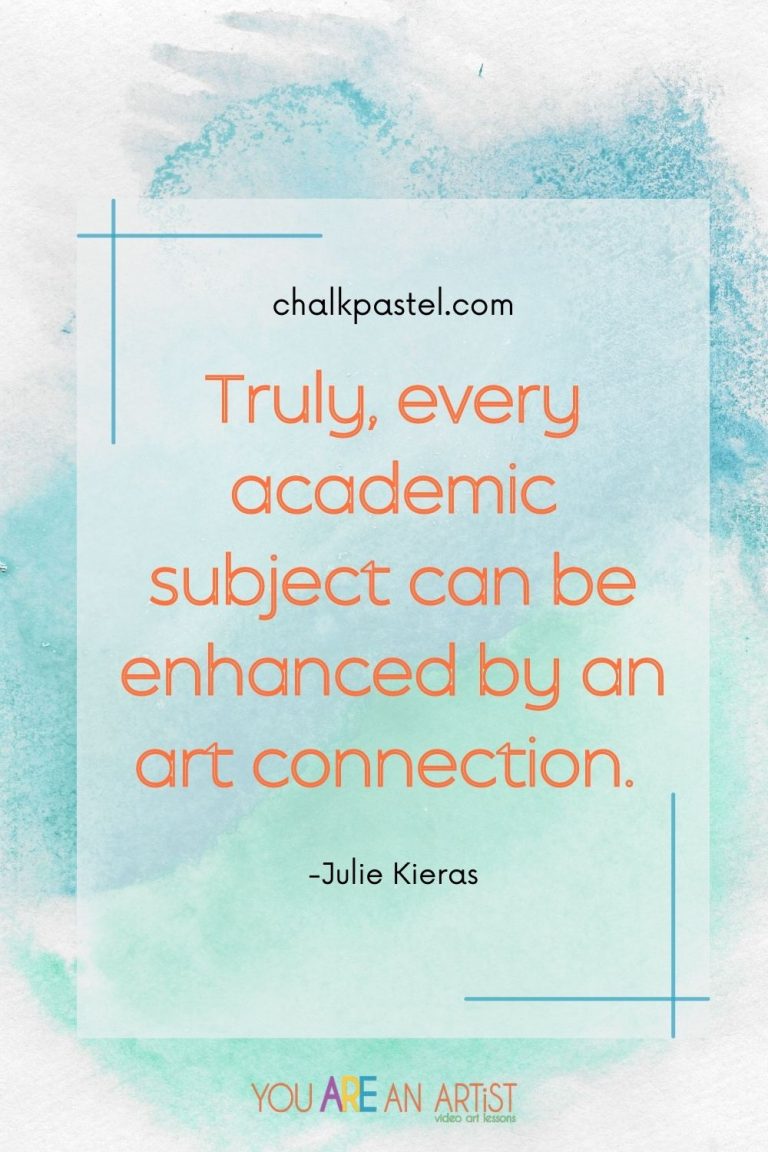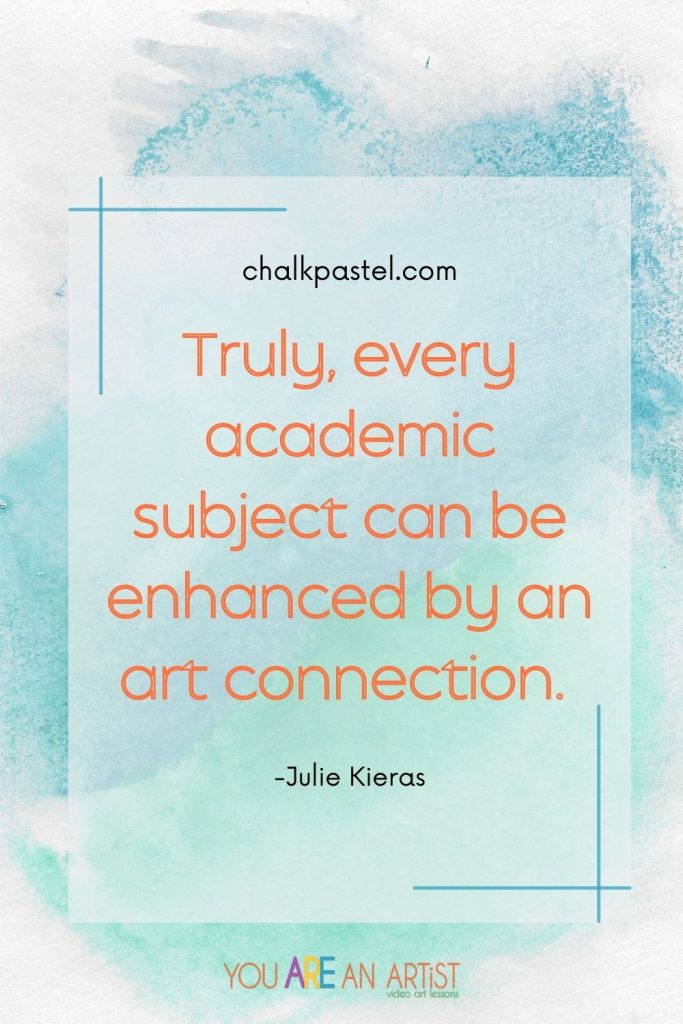 Homeschool Fine Arts: Art and Music Appreciation for Families
You ARE An ARTiST now offers family style and grade level Fine Arts Curriculum. High school students can earn one full Fine Arts Credit. Which is super exciting! This curricula is much different than the traditional Chalk Art Lessons with Nana we have all come to love. While Nana is filming more art tutorials for Clubhouse Members, this curricula is an instant PDF download, so you can go at your own pace! Pick whichever grade you like, and if you're anything like me with one child dipping toes in three different grades … friend, you've got yourself some options. Pick the topic / time period that matches up well with other core curriculum.
Clubhouse Members can purchase Fine Arts at 1/2 price – must be logged in for discount.
Here are more details on a Fine Arts Credit for High School with A Homeschooler's Quick Guide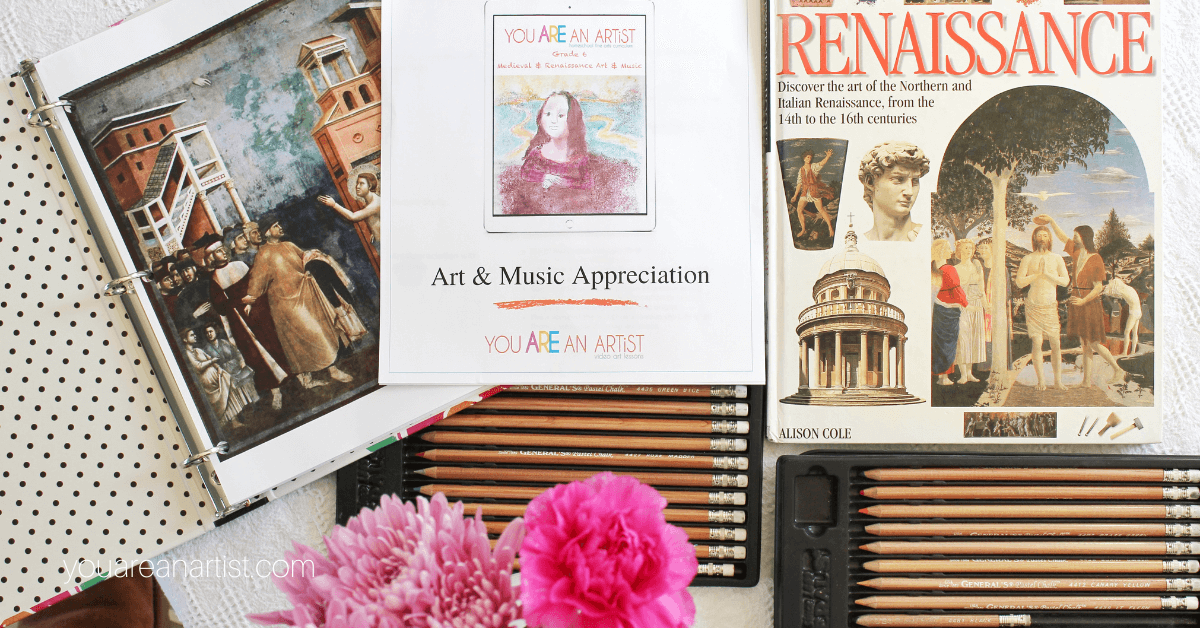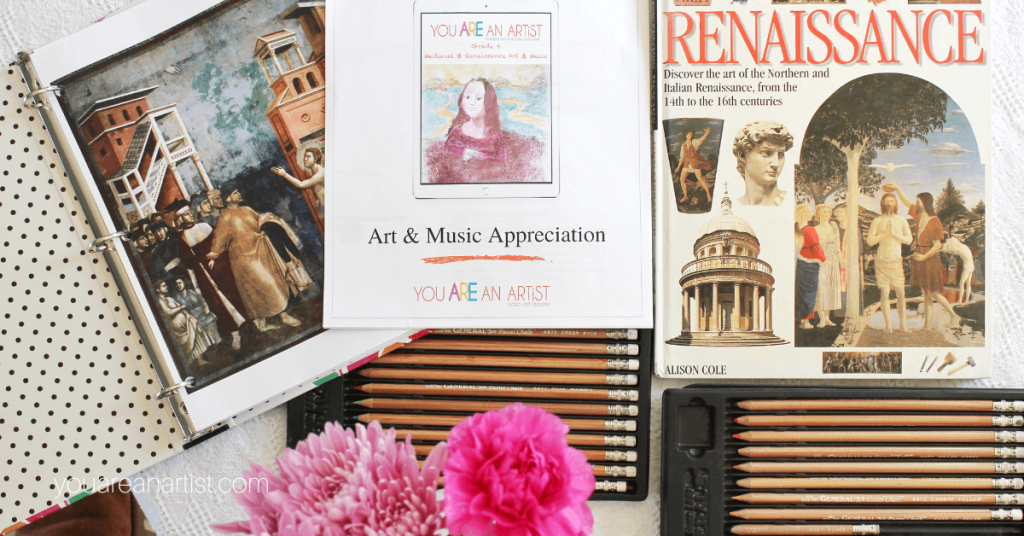 Each fine arts curriculum offers additional art appreciation books, music, and podcasts that you can use as you have time available. They also encourage you to incorporate hands-on famous artists' and composer art lessons with Nana. These plans pull together affordably priced materials along with internet links so you can have a reasonably priced art and music appreciation program. There are 32-36 weeks planned at each level, and this allows your family plenty of flexibility to complete the curriculum in one homeschool year.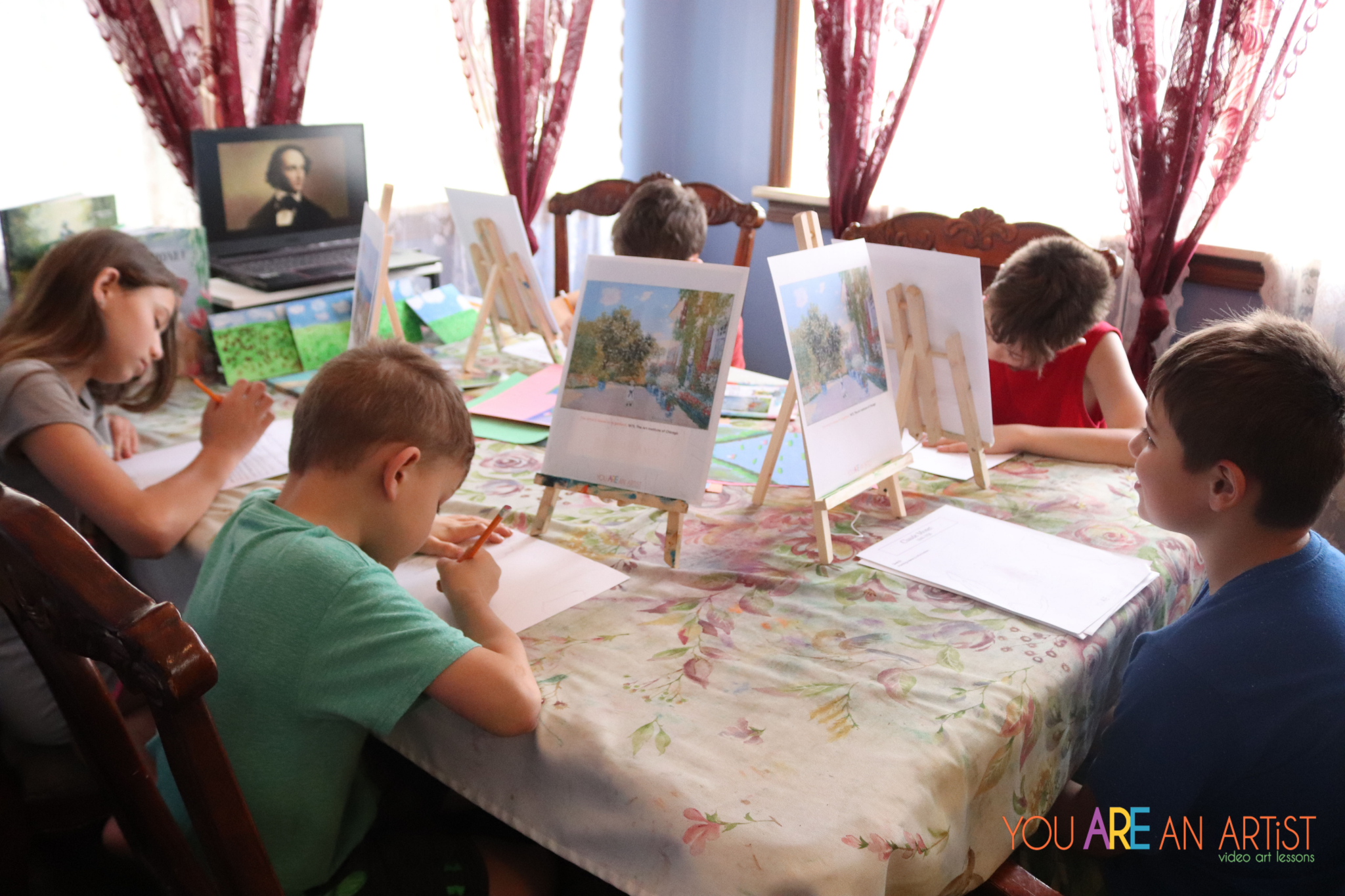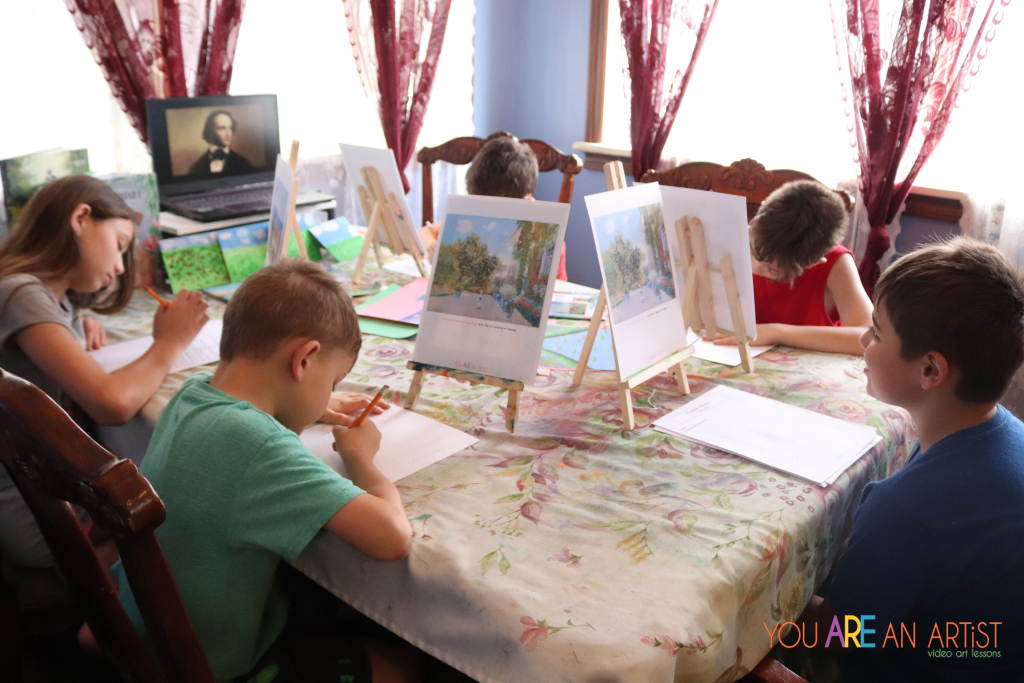 If you don't feel that a full year of fine arts appreciation is for you, you can also choose from a collection of unique art and music appreciation unit studies which typically last 6-9 weeks.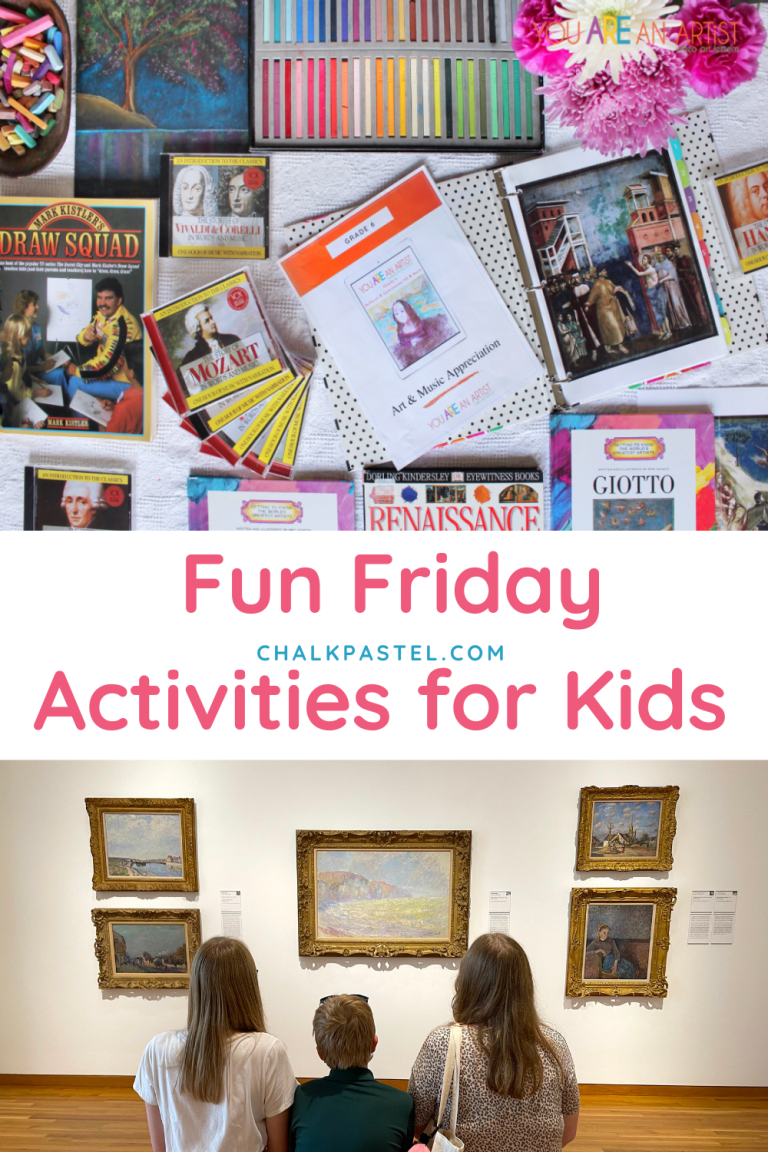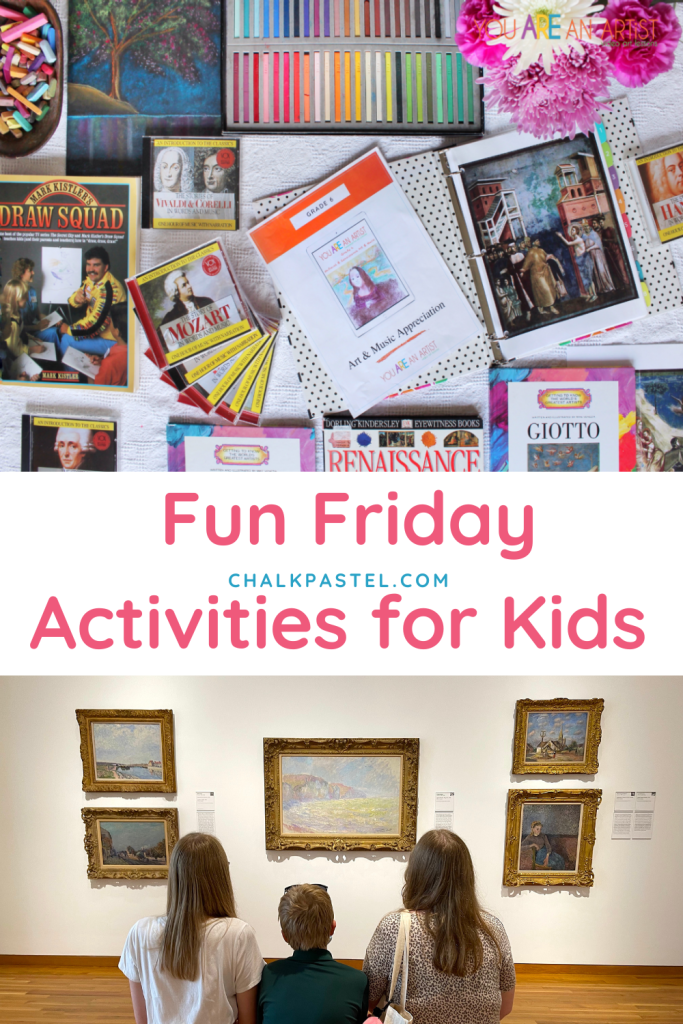 More Kids Activities For Education And Fun
What other fun Friday activities would you set aside a Fun Friday for? Of course, any holiday is always a fun time to learn something new:
With You ARE an ARTiST Complete Clubhouse membership, you can enjoy access to all 800+ of Nana's video art lessons that complement the lovely learning in your homeschool. And, with Clubhouse membership you can choose to receive 50% off the Fine Arts titles and 50% off membership to our sister site, Homeschool Nature Study.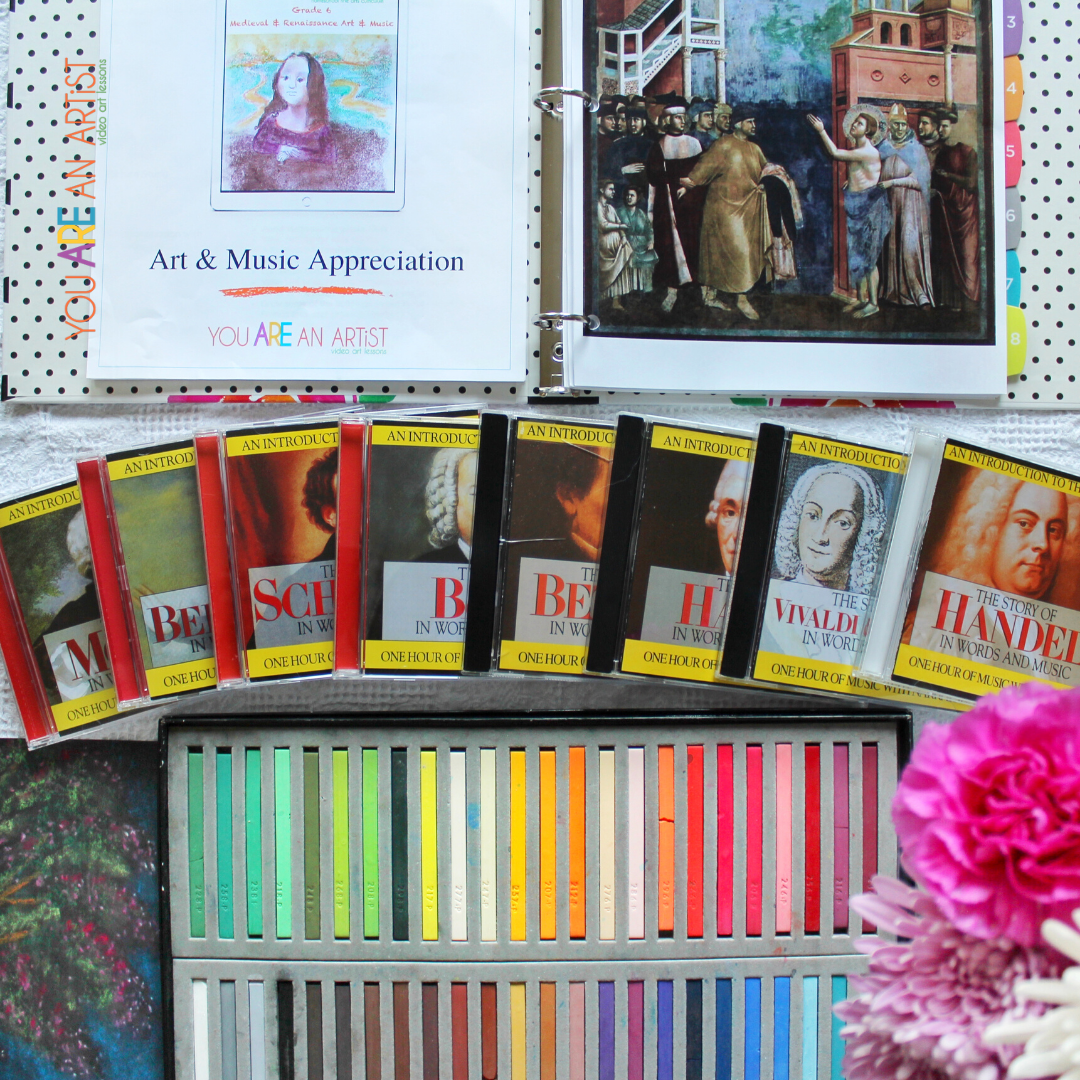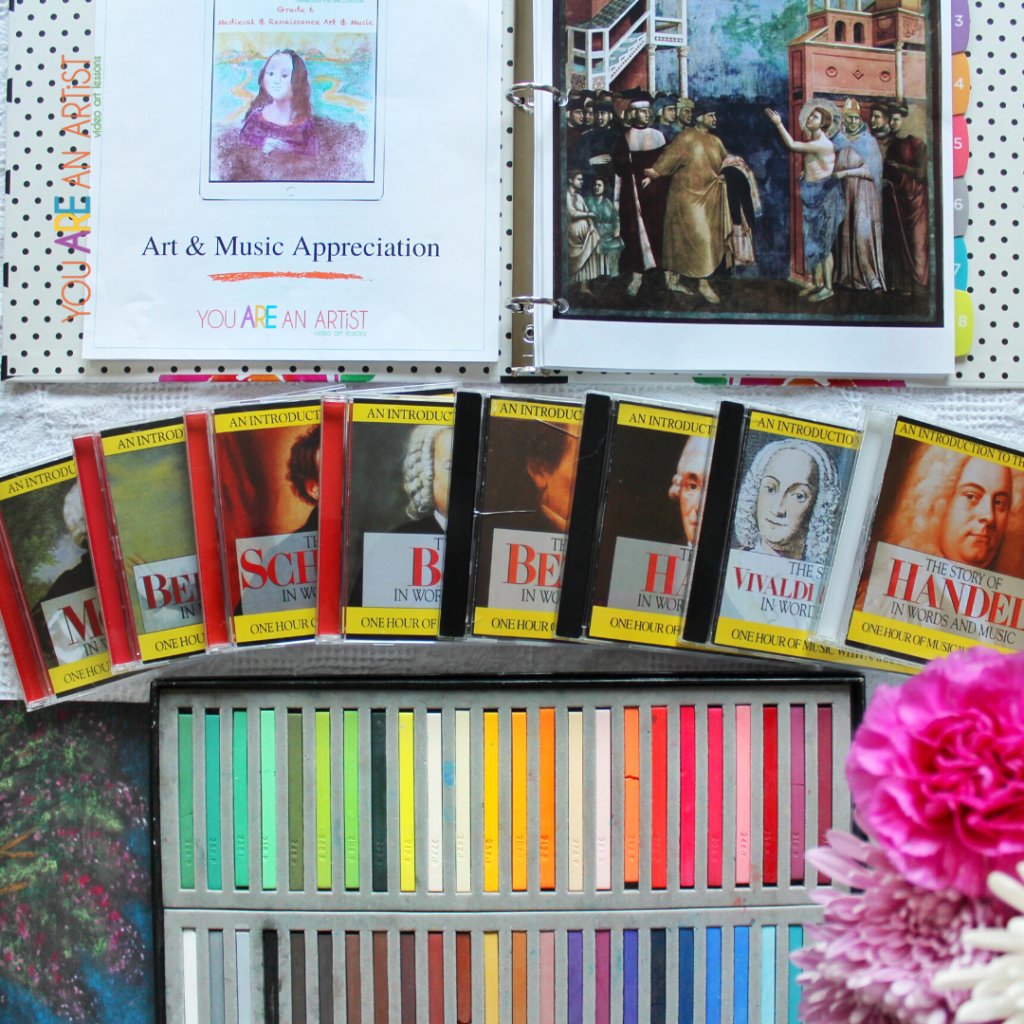 Homeschool Fine Arts Resources Bundle
Two winners! We are giving away two bundles! Two winners will receive the bundle of resources that go with the grade of Fine Arts they are using. (Fine Arts Title not included). Resources include the suggested art appreciation books, music appreciation books, art application books for the Homeschool Fine Arts grade.
Enter to win via the rafflecopter widget, below:
a Rafflecopter giveaway
Homeschool Fine Arts Sample
Get your FREE sample of homeschool fine arts, below: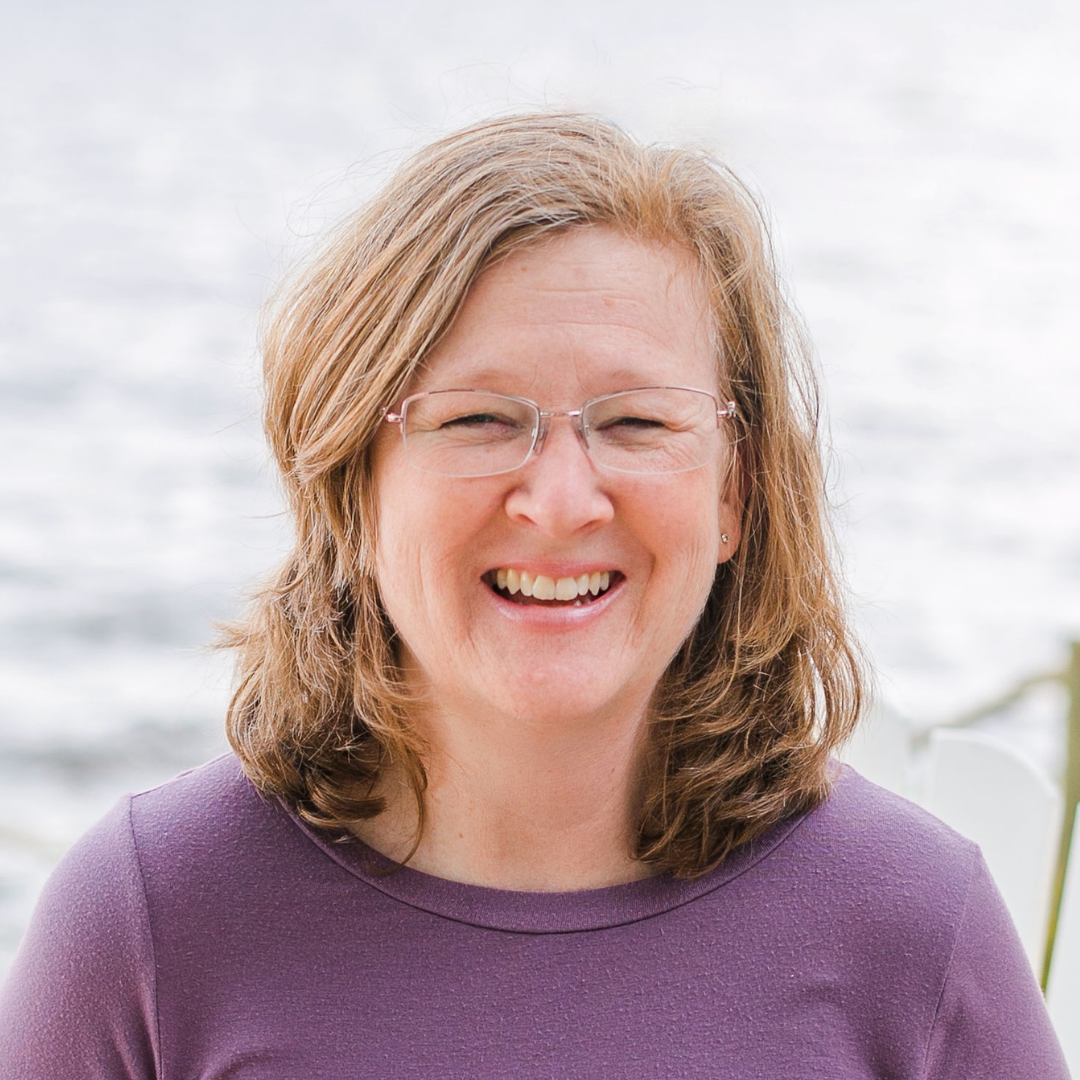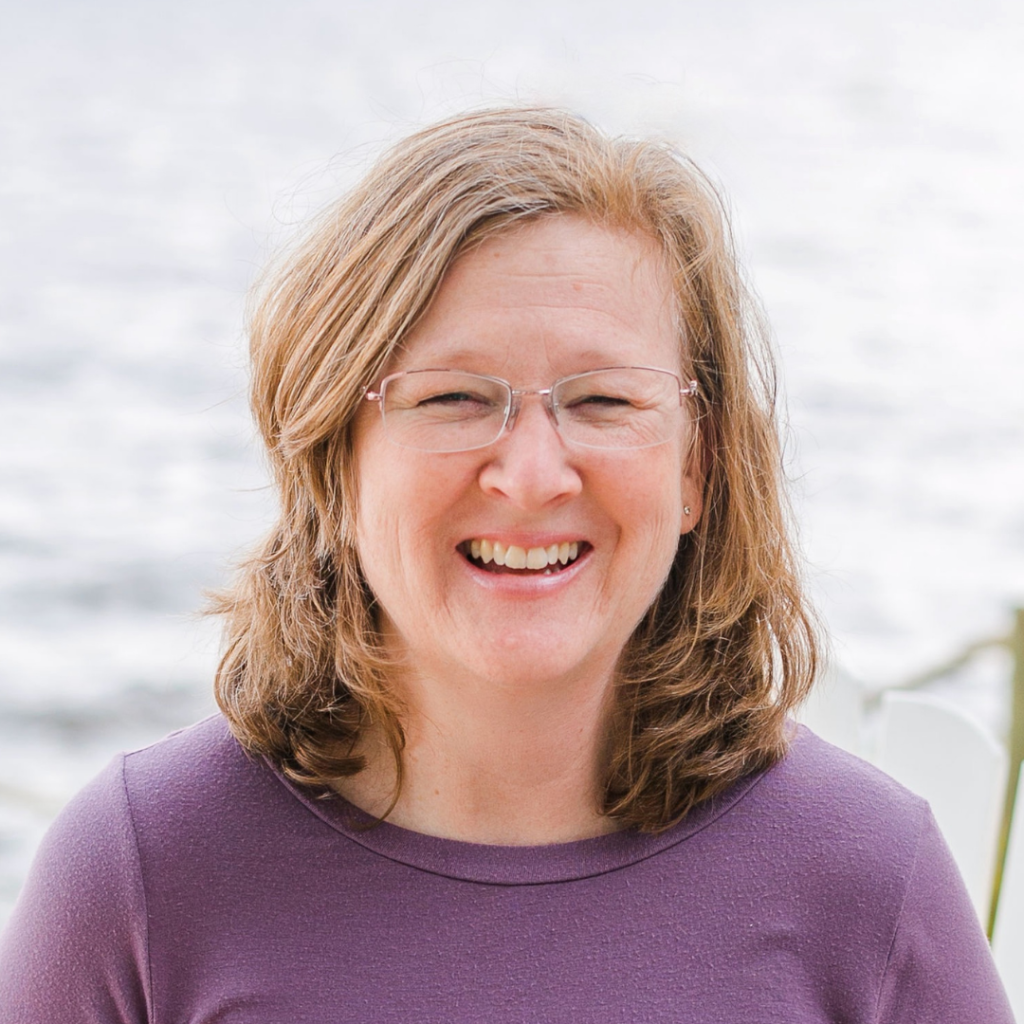 Growing a love of art at You ARE an ARTiST is a multi-generational passion! Tricia is Nana's daughter and a mama of five children. Nana shared her first chalk pastel art lessons with her grandchildren around Tricia's kitchen table. Homeschooling since 2000, Tricia has seen the fruits of home education with three homeschool grads so far! She shares the art and heart of homeschooling at Your Best Homeschool and is author of the book, Help! I'm Homeschooling! She and her husband, Steve, are also owners of sister sites Homeschool Nature Study and The Curriculum Choice.