Offer engaging Charlotte Mason geography activities for your homeschool with map study, drawing, and discussion. All of these are vital to a vibrant understanding of history!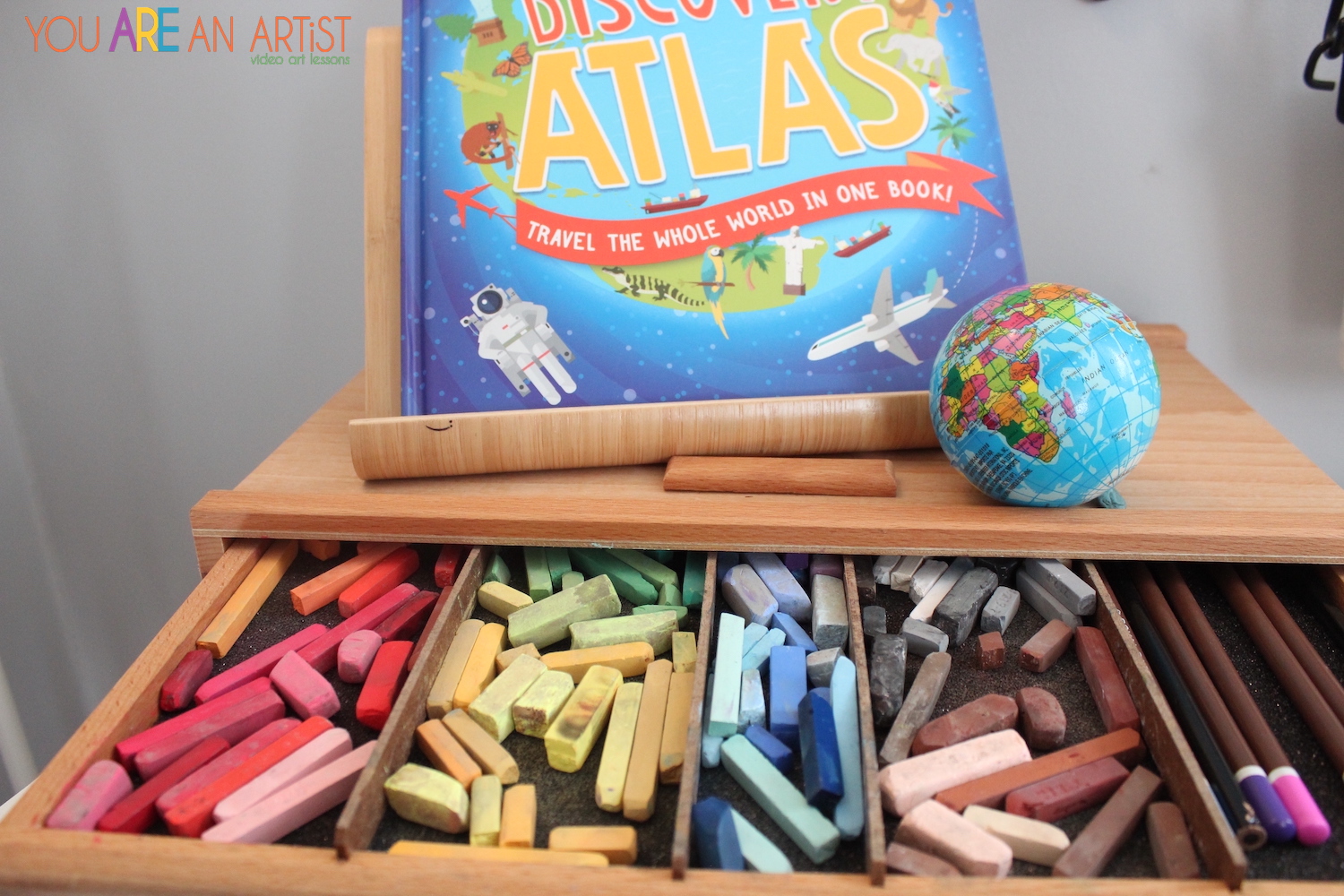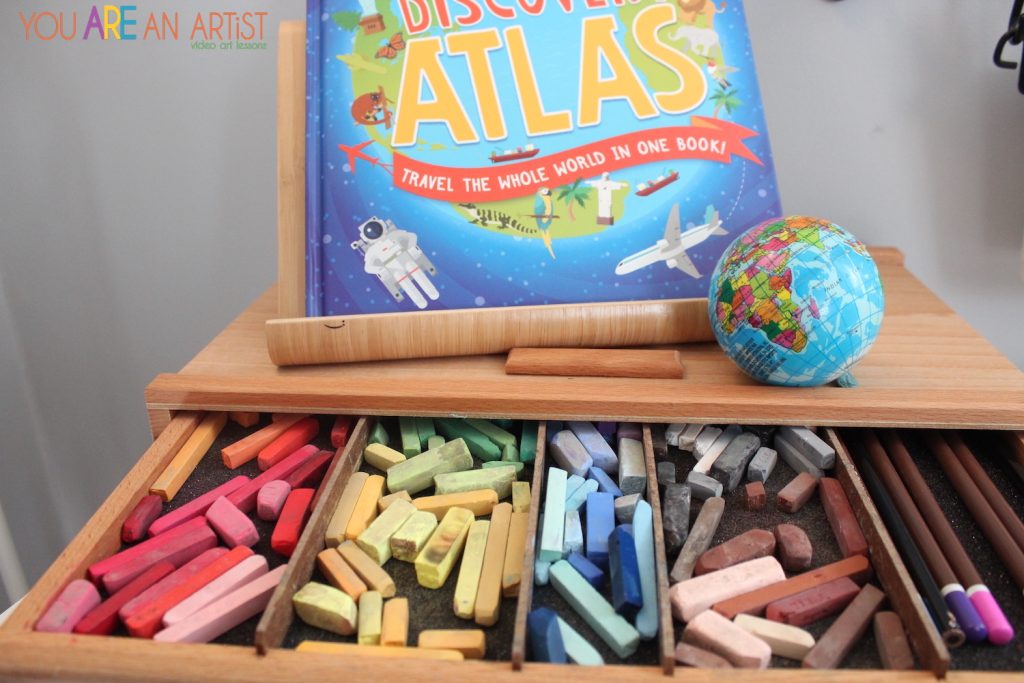 The Benefits Of Geography Study In Your Homeschool
It's hard to imagine understanding the classic story Heidi, without the beautifully described Swiss Alps setting the scene. Or to appreciate the majestic nature of the Great Pyramids, without visualizing how they rise up out of flat desert. Or empathize with Mary and Joseph's ninety-mile journey to Bethlehem, without knowing about the rocky, difficult terrain they traveled.
So much of history and literature depend on the surrounding geography, which is why map study, drawing, and discussion are a large component of our homeschool time. Our current ability to understand world (and space!) geography is like never before, with satellite imaging, extremely accurate and up-to-date mapping, and the ability to share pictures and videos from around the world at a keystroke.
With so many options, there are many ways to include geography in a child's learning.
How Did Charlotte Mason Teach Geography?
Charlotte Mason, Great Britain's famous home educator advocated for the teaching of geography in three gentle but effective ways. Each of these methods puts geography into a context of the people culture of each land.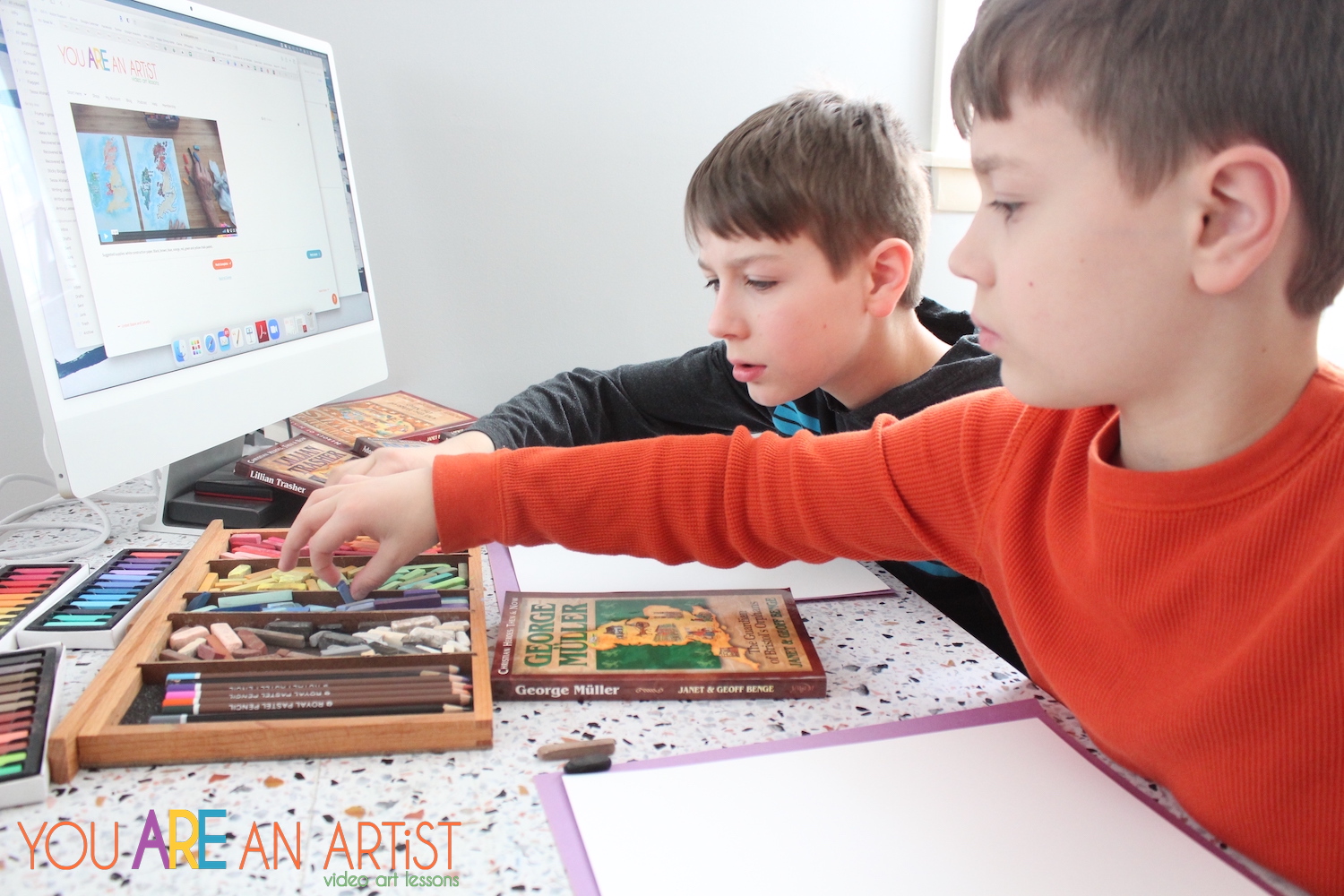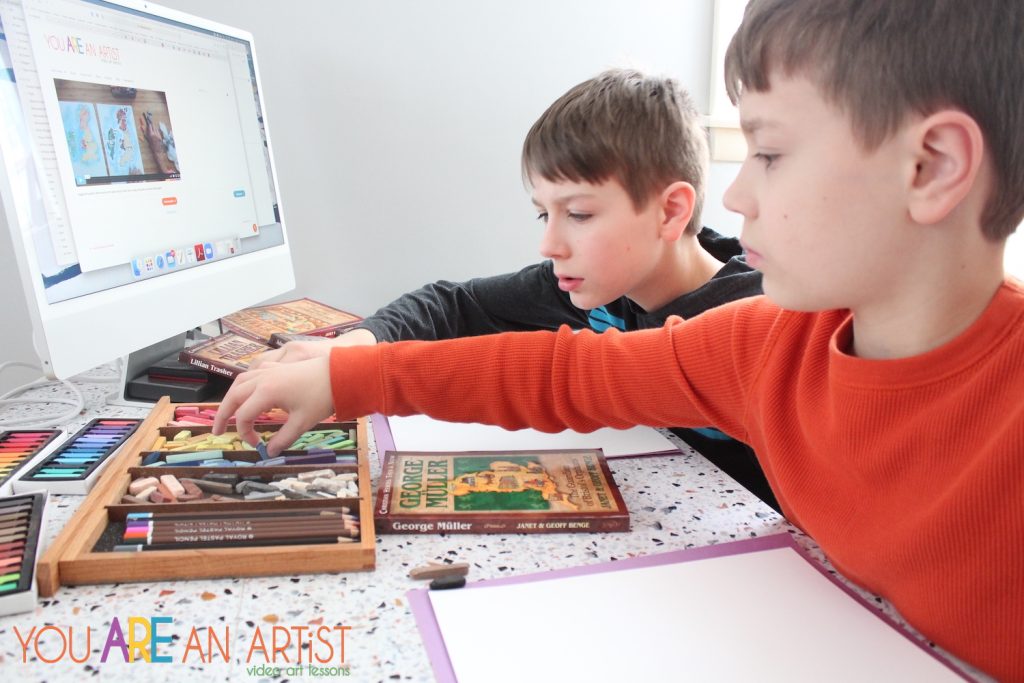 Narration is an effective strategy for geography study if you use a living geography text. Simply Charlotte Mason recommends Material World and Hungry Planet: What the World Eats to get you started learning geography the Charlotte Mason way.
Mason's method of using living books is the perfect geography instruction strategy. Reading delightful books that feature a strong geographic setting engages the reader's imagination. For example, one year the boys and I were delighted to travel with Paddle-to-the-Sea through the Great Lakes. Nearly every quality literature book features geography in some way!
Think about where the Ingalls family traveled in the midwest in the Laura Ingalls series. Or how much the topography of Maine plays a role in books like One Morning Up in Maine and Mrs. Rumphius.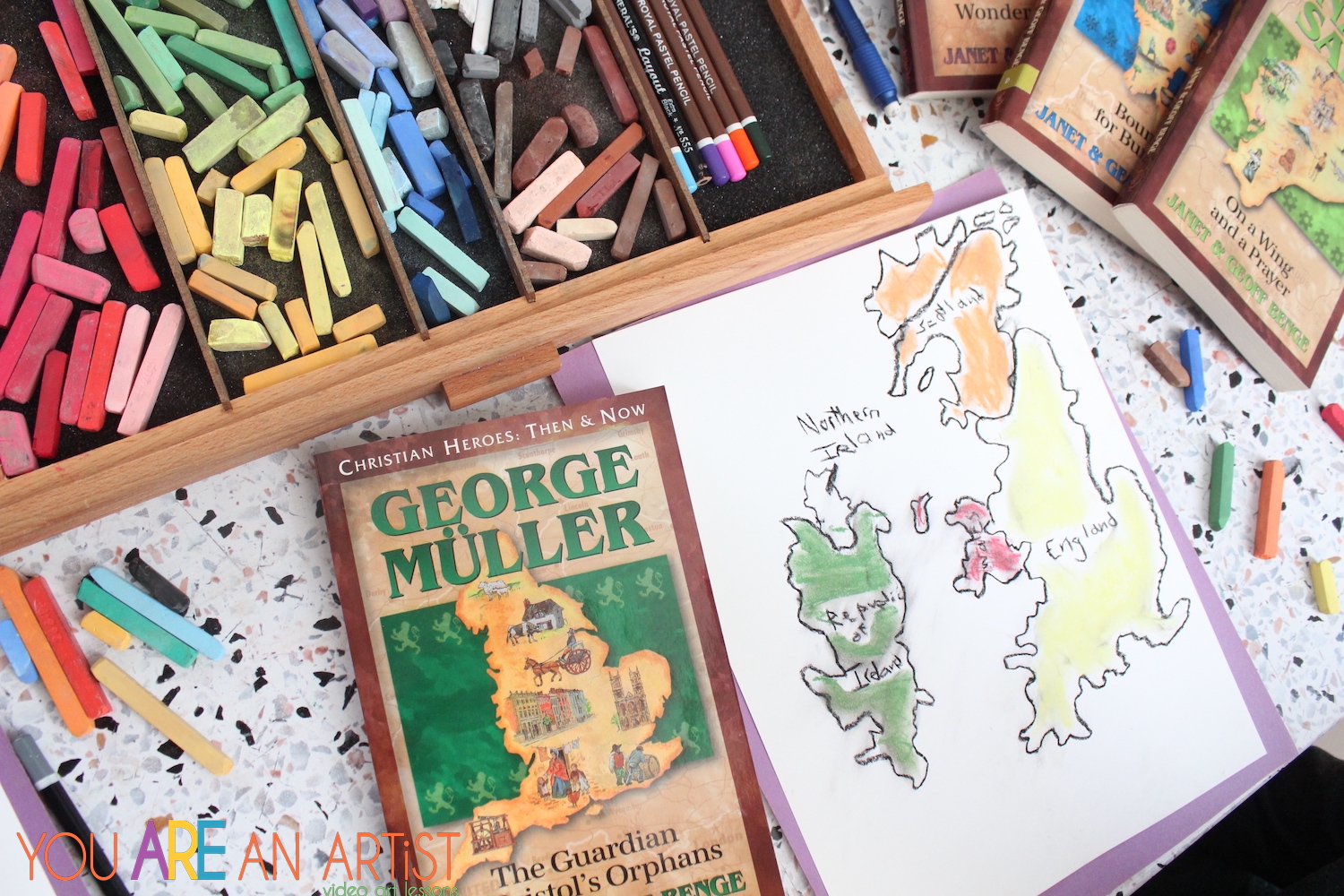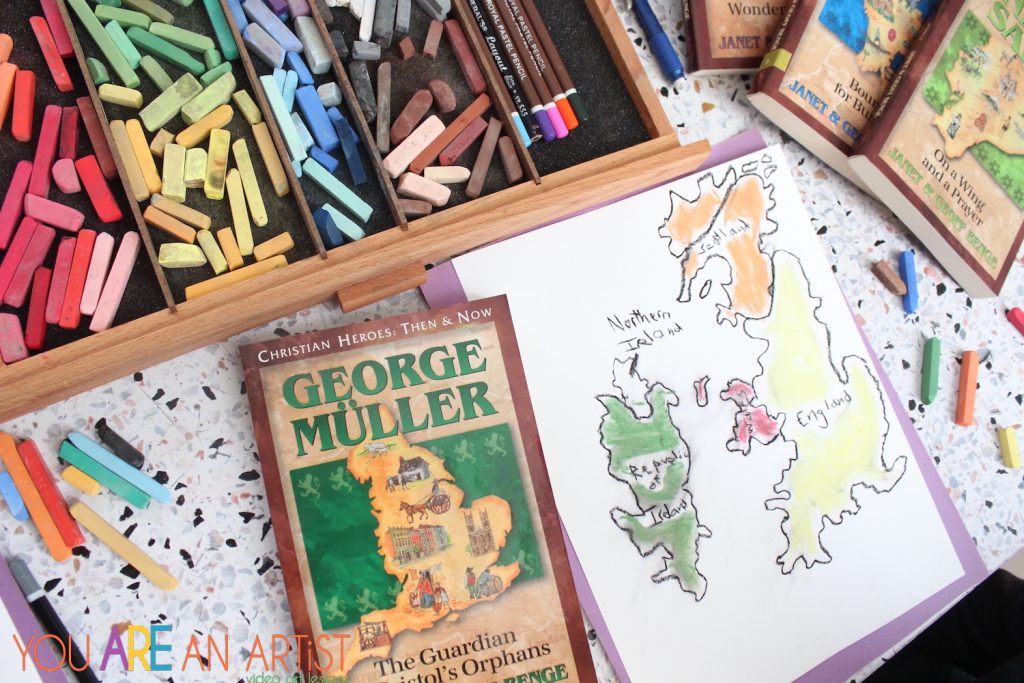 Map work is essential to understanding geography. Kids need to know how to use a map or globe. I want my boys to have a general sense of where countries are located on the globe, where they are relative to other countries, and important topographic and climate features. Did that last sentence make you want to snooze? Me too! It's easy to get caught up in the "teacher-speak" of learning, and forget that kids are not interested in the technicalities of why we do what we do. I love how Charlotte Mason-style education focused on practical application of knowledge.
It's important to keep map work light and exciting for kids, allowing them to nearly immediately apply what they are learning to a discussion or activity. Build their knowledge base with these living lessons and activities. Then let that knowledge naturally extend in their older years into deeper conversations and connections. Here are a few ideas:
Look up locations whenever you read a book. Maybe put a flag on a map to keep track of where all the characters from the books you read live!
Do quick map drills to label certain sections of a printed map. Start with only a few labels and add more through the year as they master groups of map labels.
Try a quick "show me, tell me" pointing game, or put chocolate chips or small cereal pieces on map locations and let kids eat the ones they can name.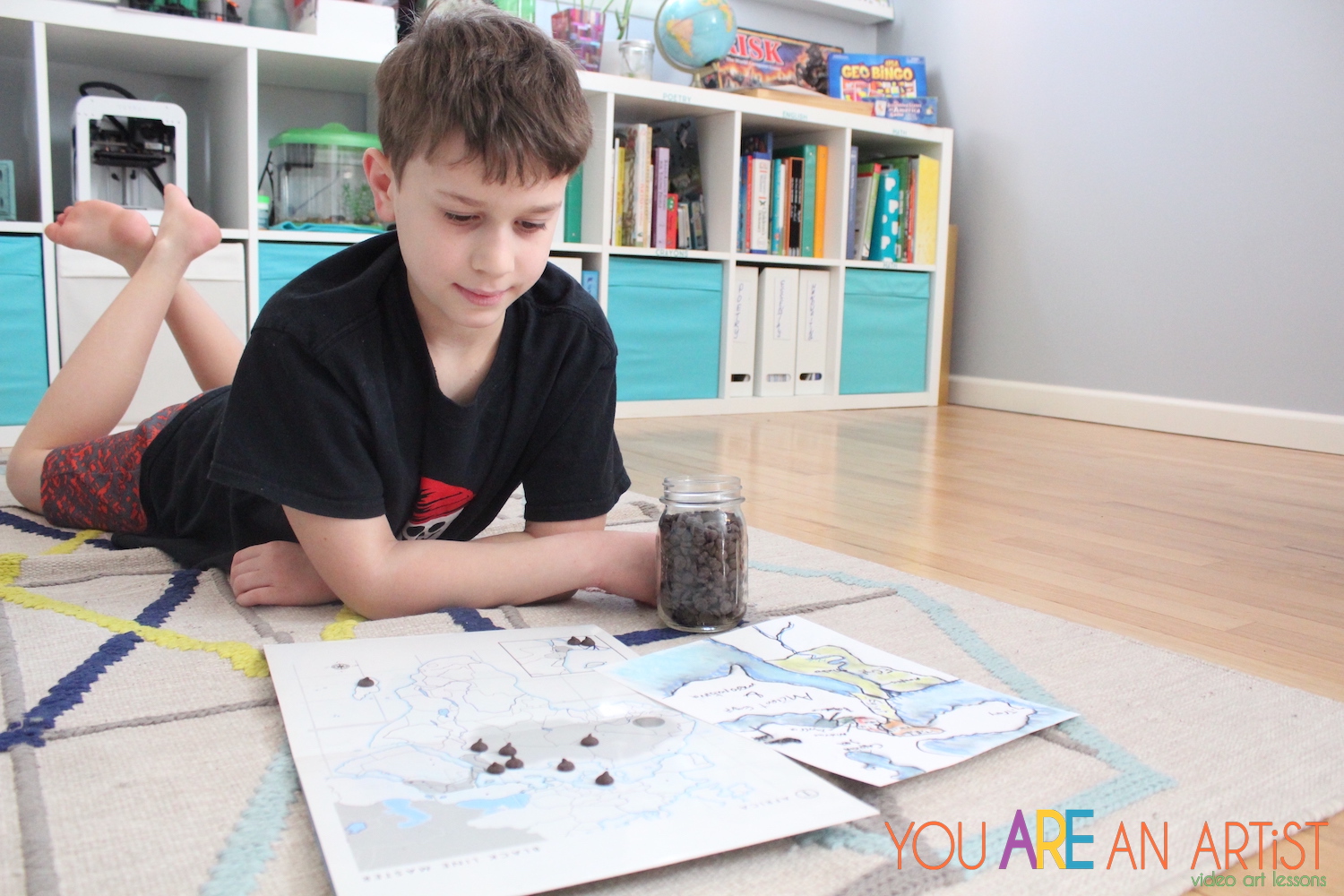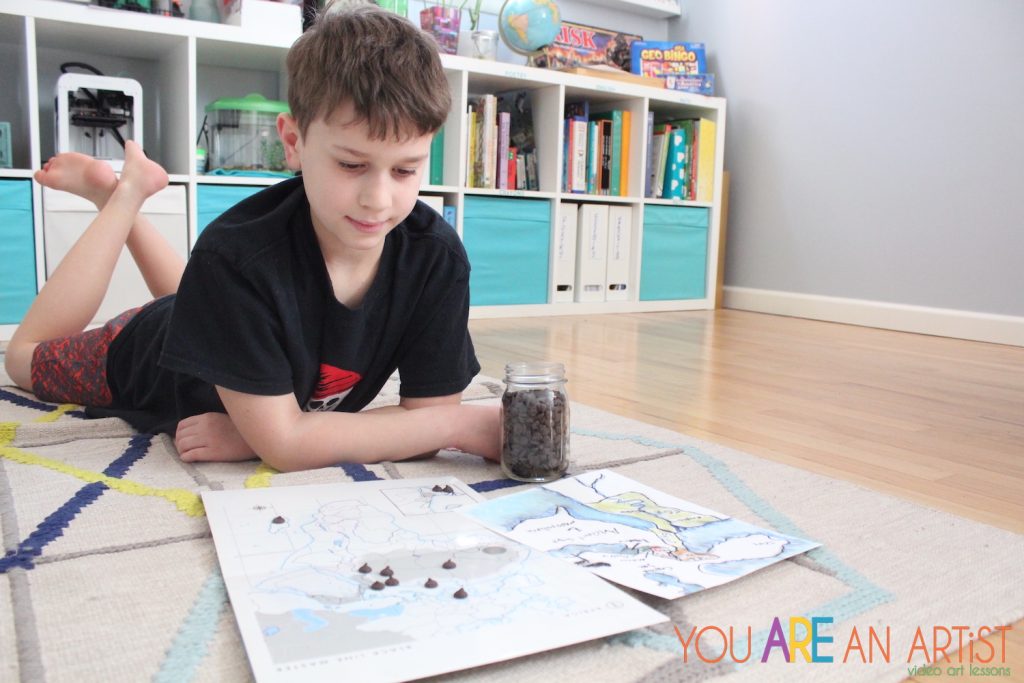 Charlotte Mason Geography Activities For Your Homeschool
And of course, geography wouldn't be geography without… cartography! Drawing maps is another method we use to study geography in our homeschool. Sometimes we trace our printed maps, but other times, I like the boys to draw freehand maps and label important places.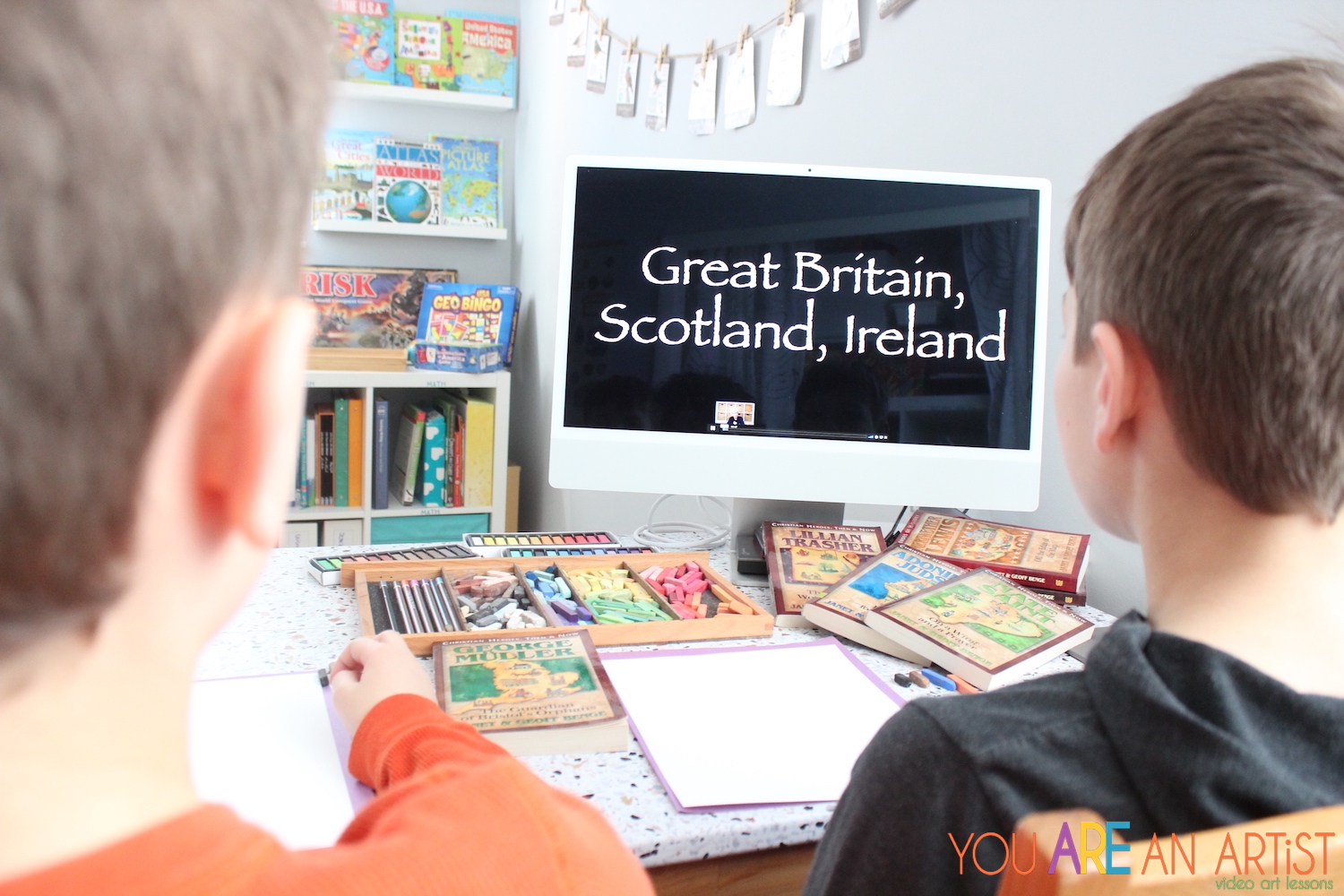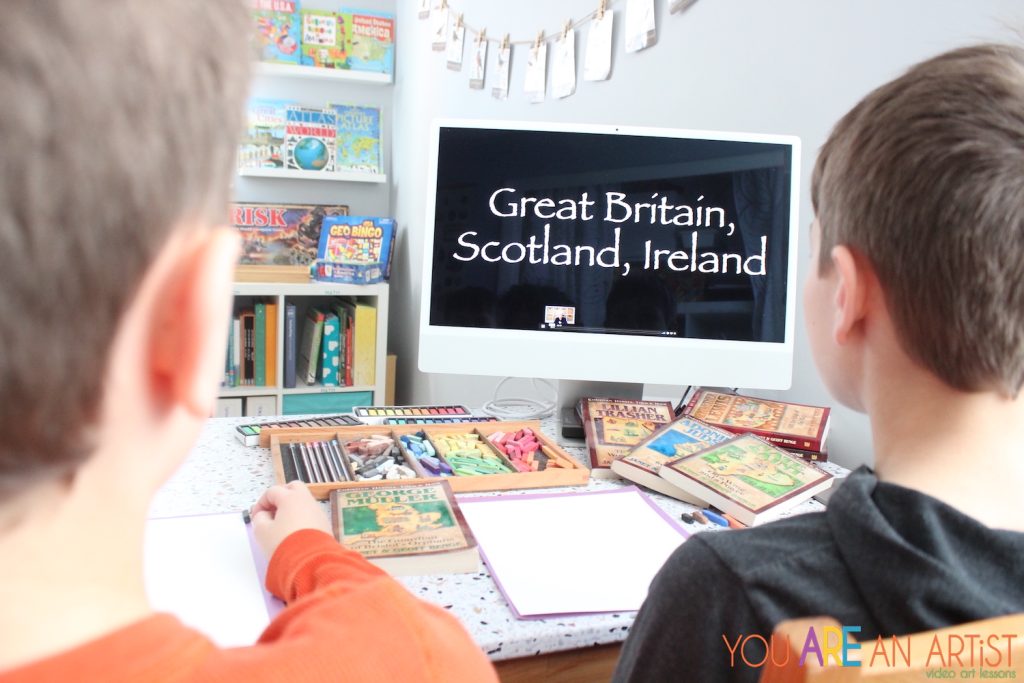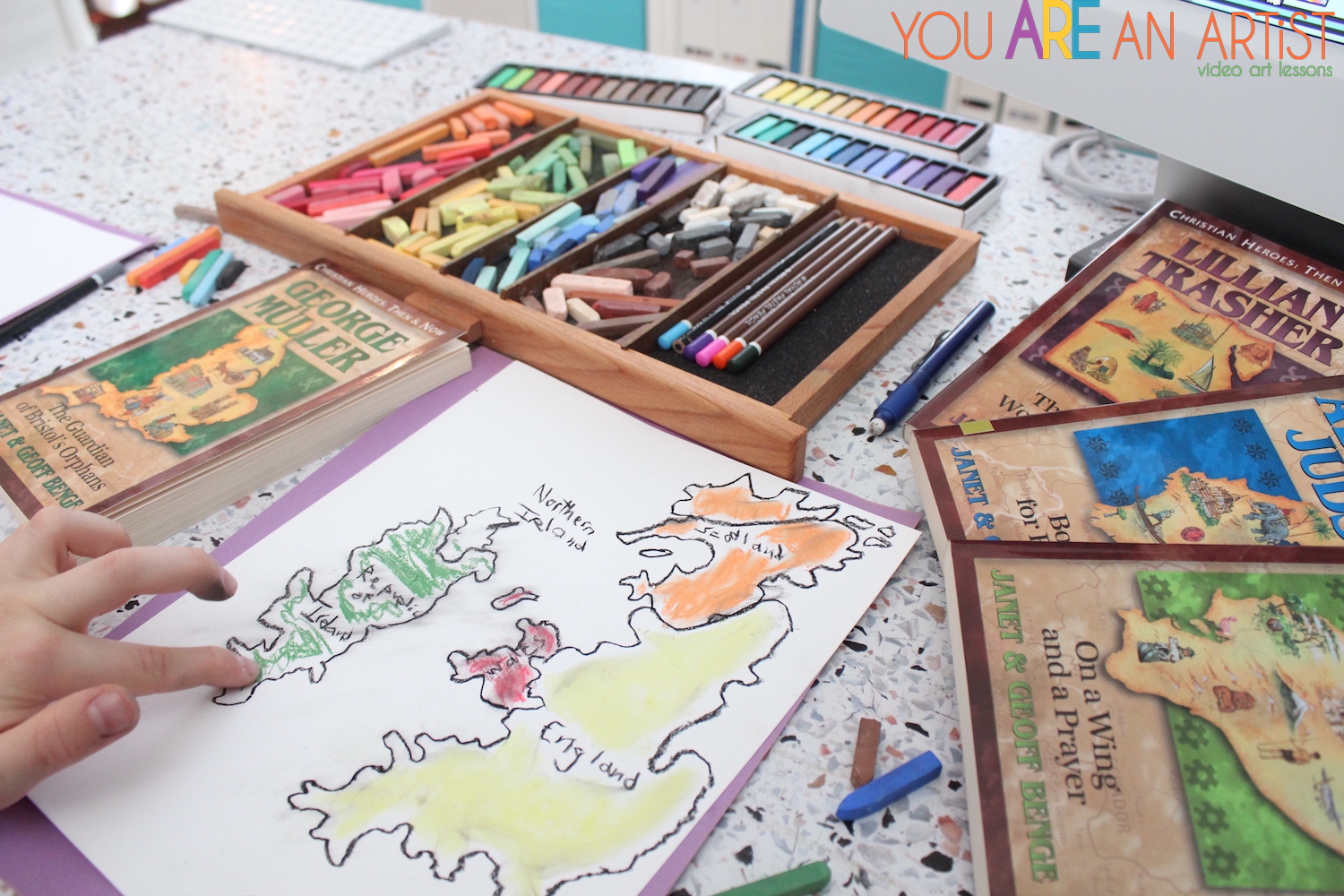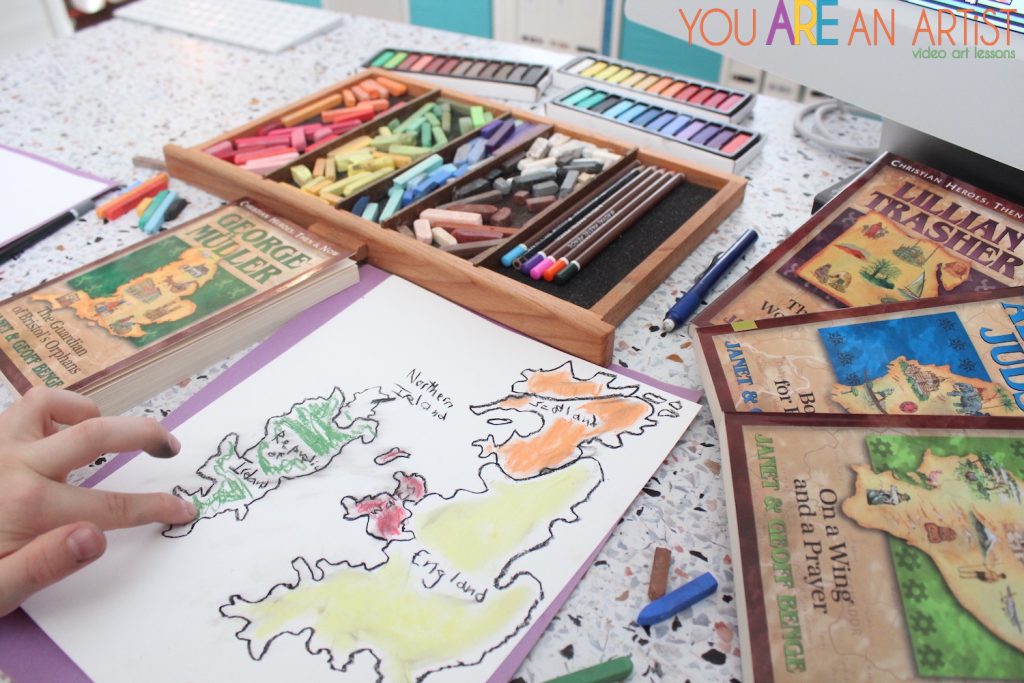 Often, they will draw maps that go along with a literature study. The missionary biographies from the YWAM Christian Heroes Then and Now series perfectly suits our geography studies, because there are titles from all over the world. I love how each book cover features a map of the country the missionary travels to. We can match these books up to so many Chalk Pastel video art lessons!
Draw Great Britain, Scotland, and Ireland to go along with George Mueller. A map of China goes along with Hudson Taylor or Gladys Aylward. Outline Africa when reading about David Livingstone, C.T. Studd or Albert Schweitzer. Amy Carmichael's and William Carey's life may inspire a map of India painting.
Don't forget about:
Italy
France
United States and Canada
Australia
Europe
South America
Antartica
Asia
Sometimes we draw maps to understand our Bible time. We have often discussed maps of where Jesus walked, the missionary journeys, or Mary and Joseph's travels to Bethlehem and flight into Egypt. Learning the map of Israel is vital to a vibrant understanding of biblical times. In fact, map learning in general is vital to vibrant understanding of all history!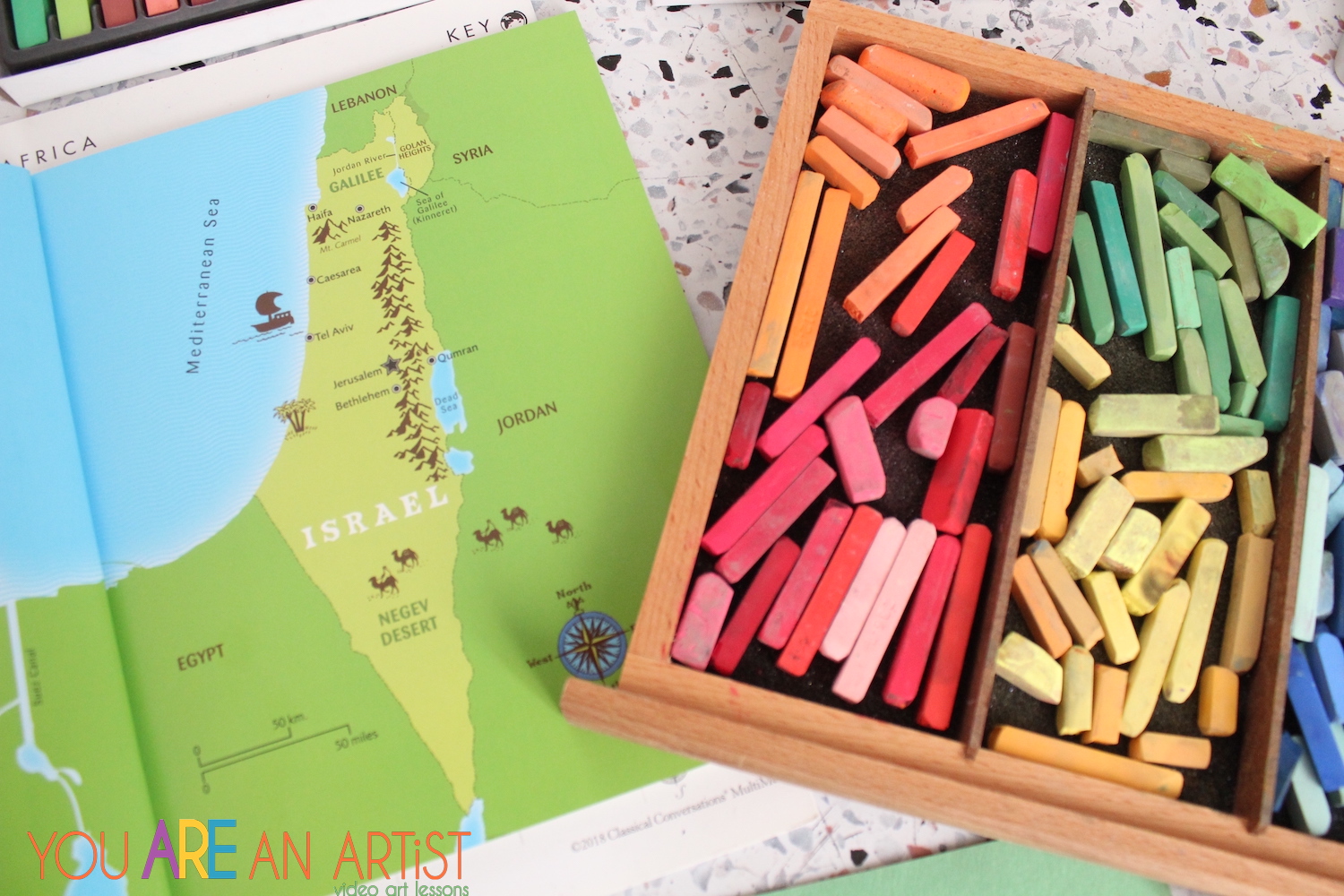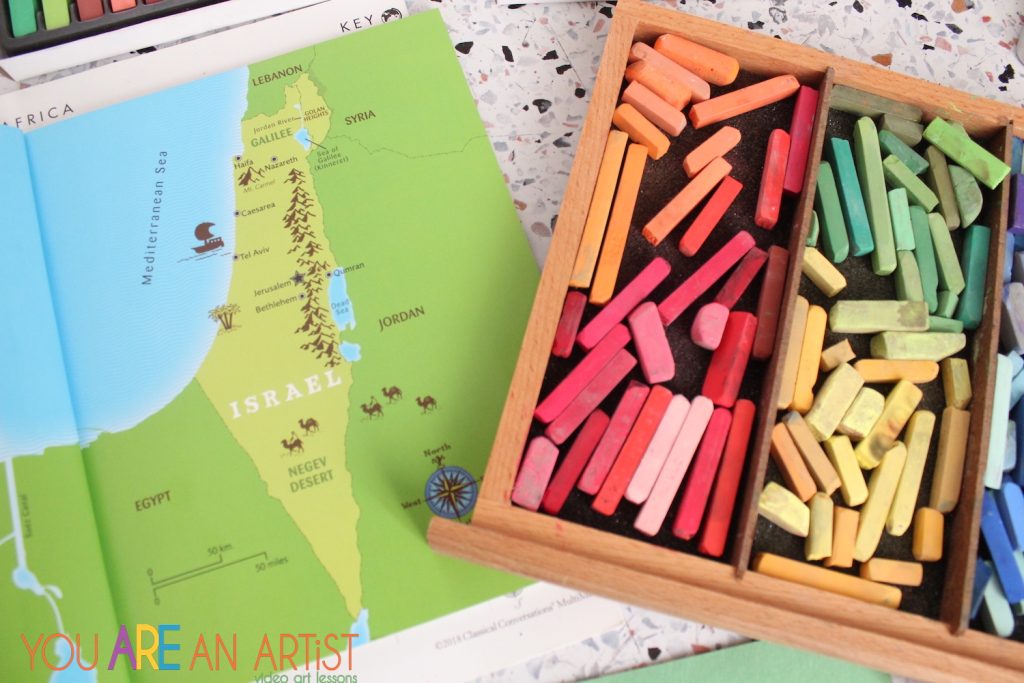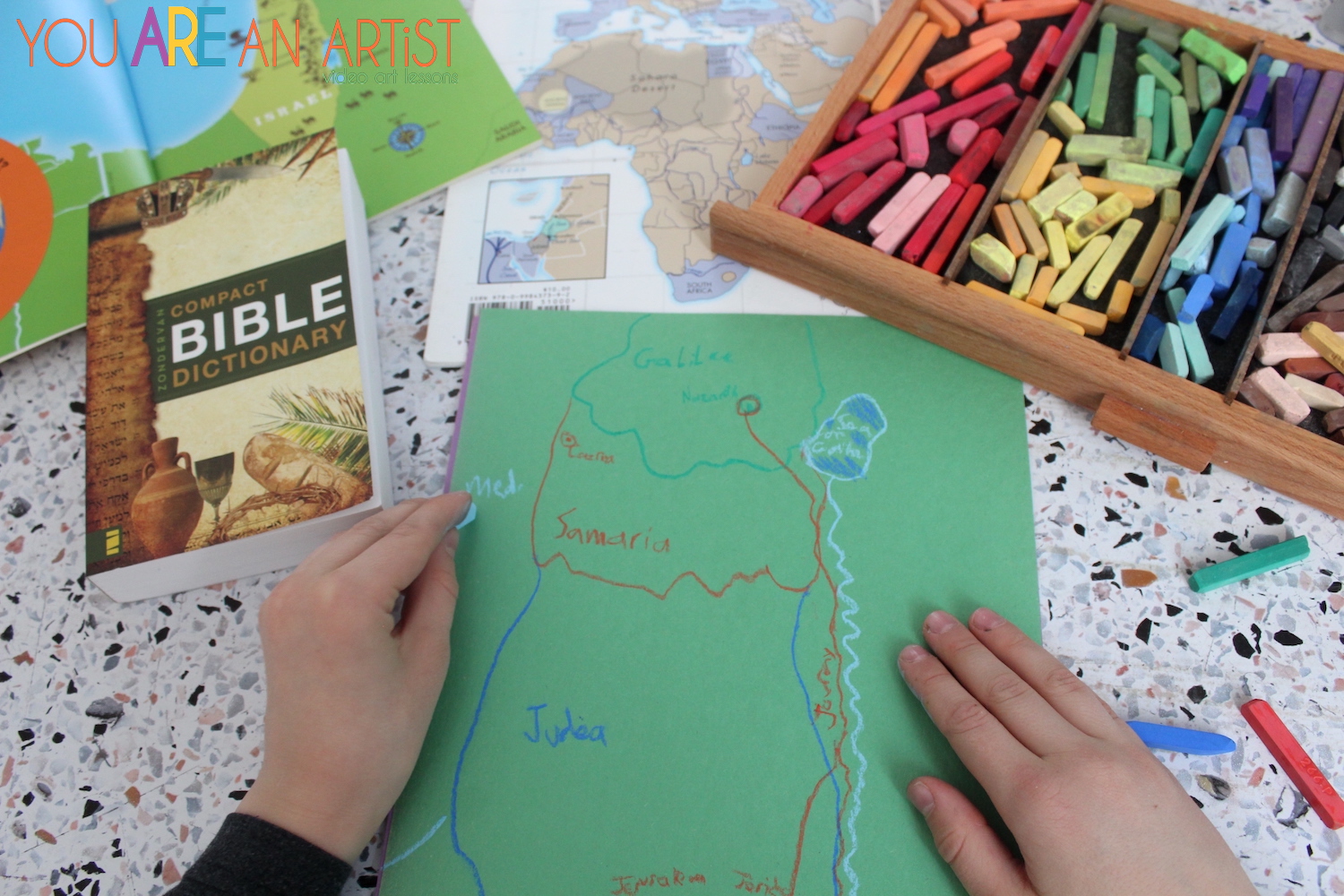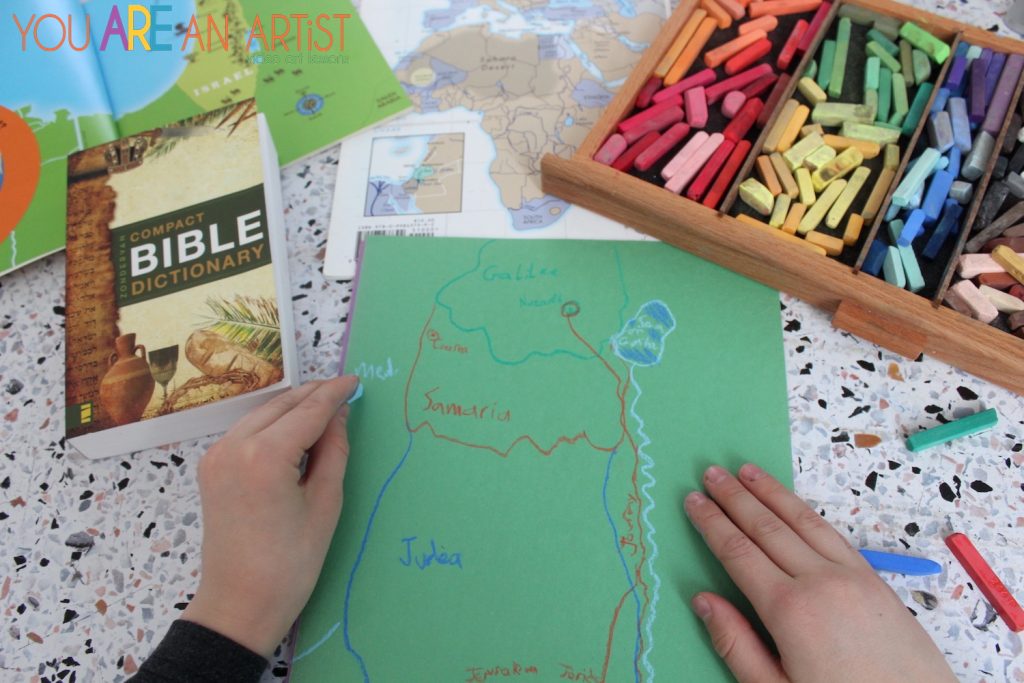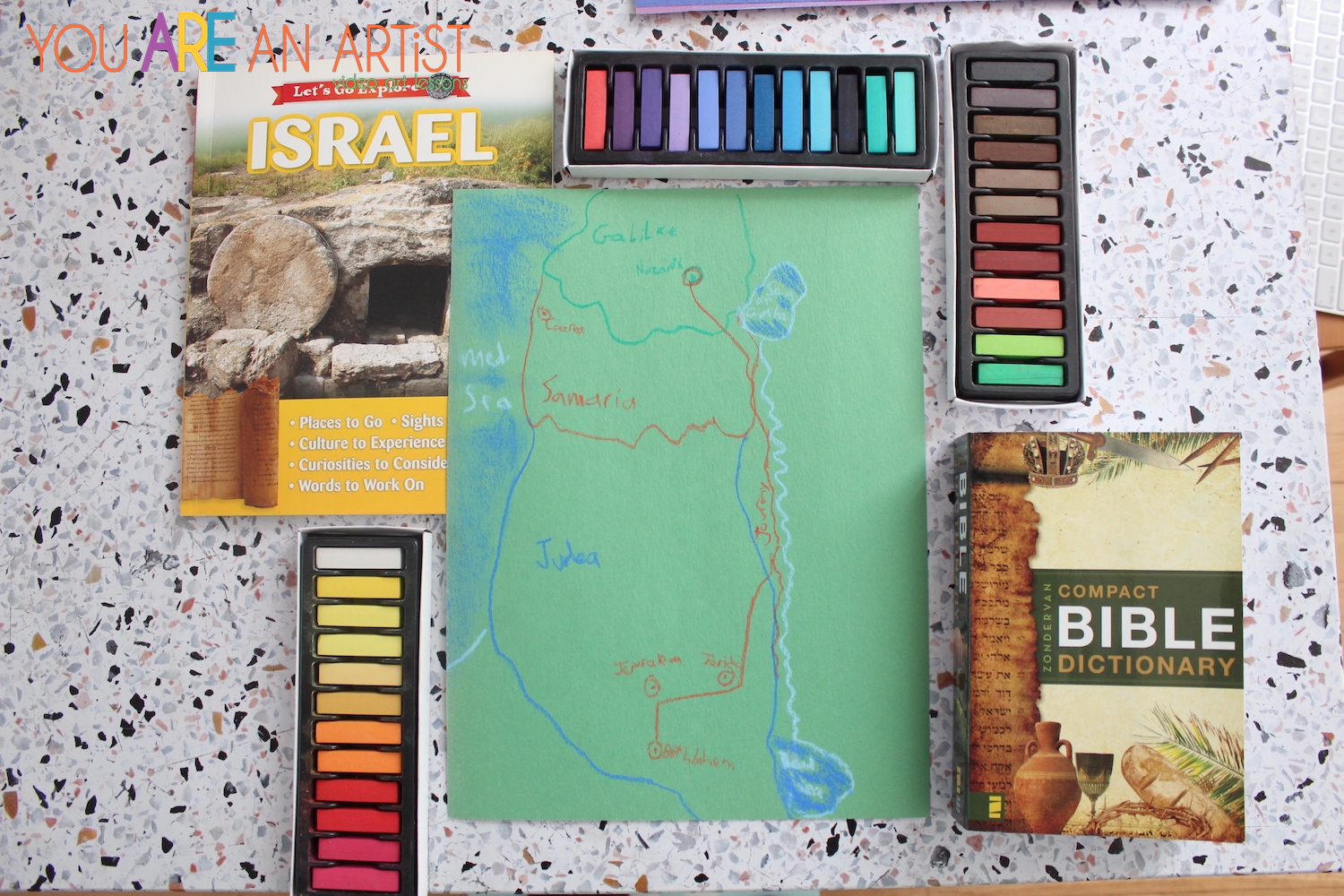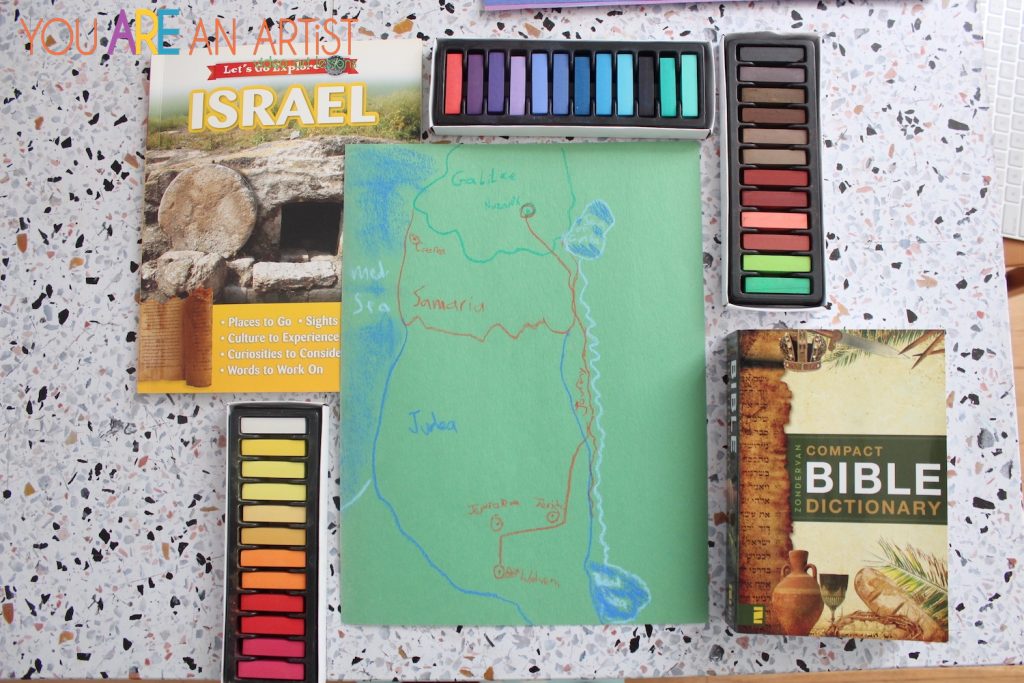 Maps can also help kids see the big picture of history. In our history, we follow a spiraling curriculum that cycles through three major segments of history: Ancient History, Medieval, and U.S. History. Each of these time periods have special focus on certain countries and areas of land.
Drawing the land of Egypt and surrounding countries, my son was reminded of all we have studied in this year's history topics! He even added some extra labels to the Persian Gulf and the Caspian Sea! We can't wait to draw the Oregon Trail and the First Thanksgiving Voyage when we study U.S. History again! These are all perfect Charlotte Mason geography activities.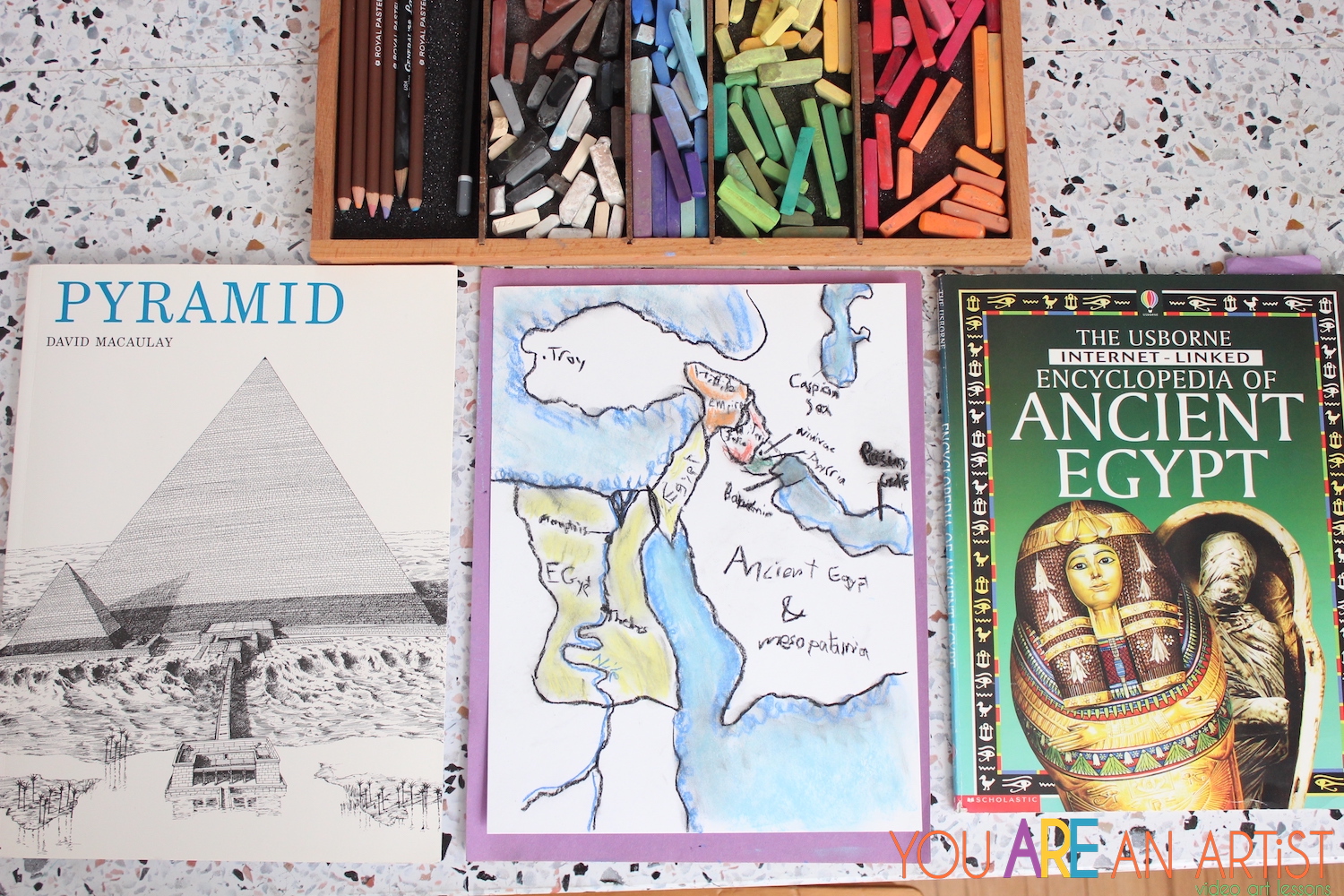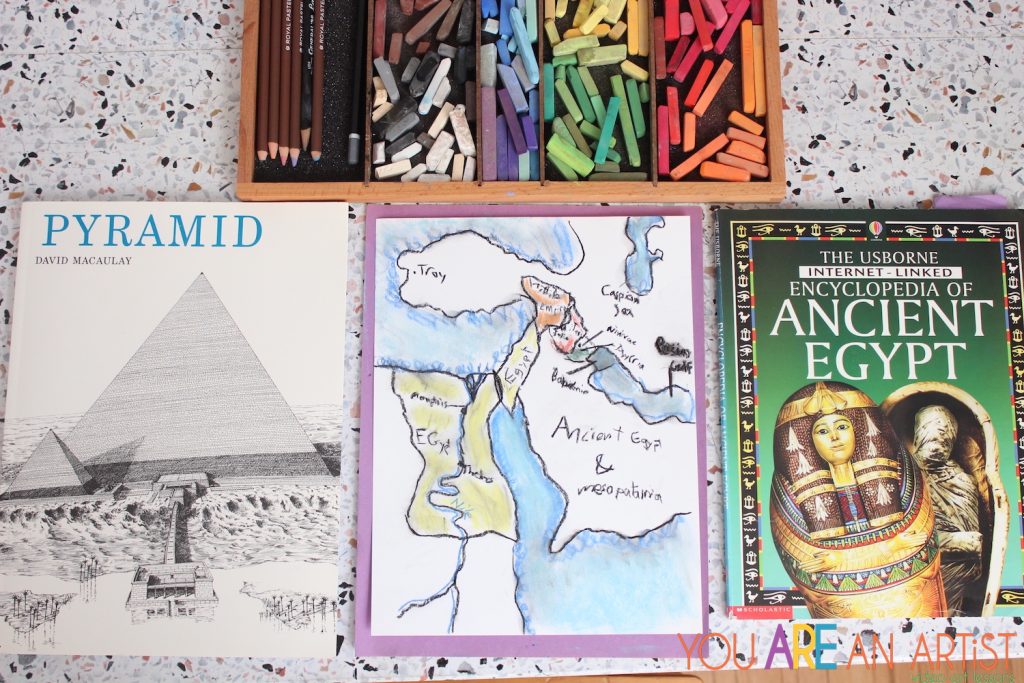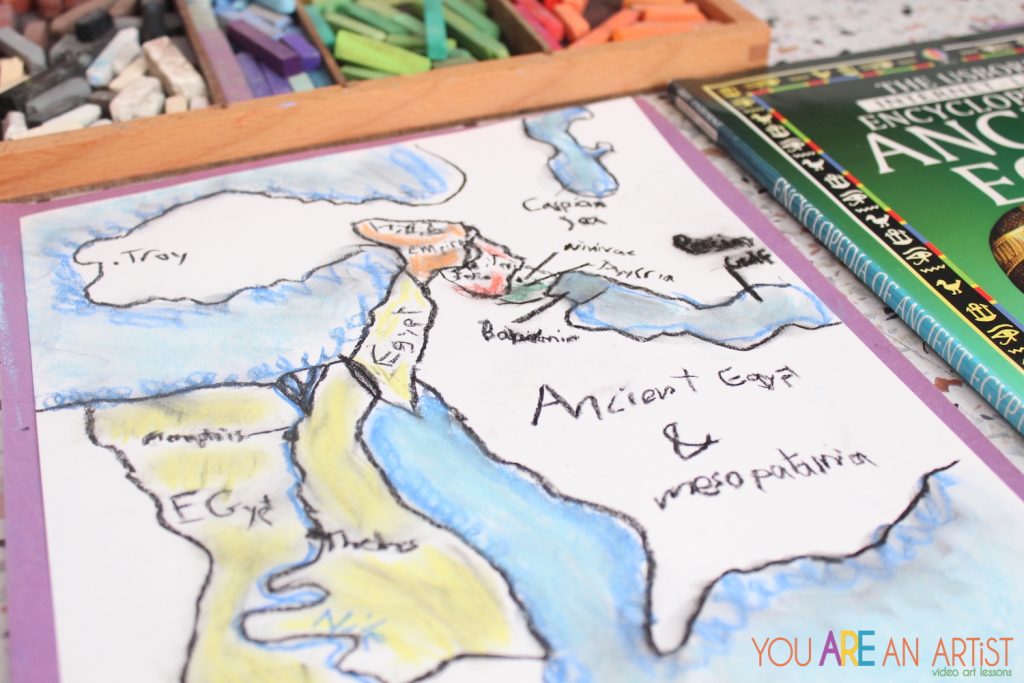 Additional Charlotte Mason Geography Resources
Beyond mapmaking skills, learning a land's important features and structures can also be part of geography study. We love studying picture atlases and fact-filled geography books that show us the major features of a country, the foods and animals native to that region, and other points of interest.
Children's Picture Atlas (Usborne)
History Uncovered The U.S.A. (Usborne)
Children's Discovery Atlas (Quarto Books)
See Inside Great Cities (Usborne)
Cathedrals by David Macauley
Pyramids by David Macauley
Castles by David Macauley
Usborne Books are fabulous resources both for picture atlases and other detailed books, like their lift-the-flap style See Inside Great Cities book. My youngest painted the Eiffel Tower with Nana after reading the Paris page of this book.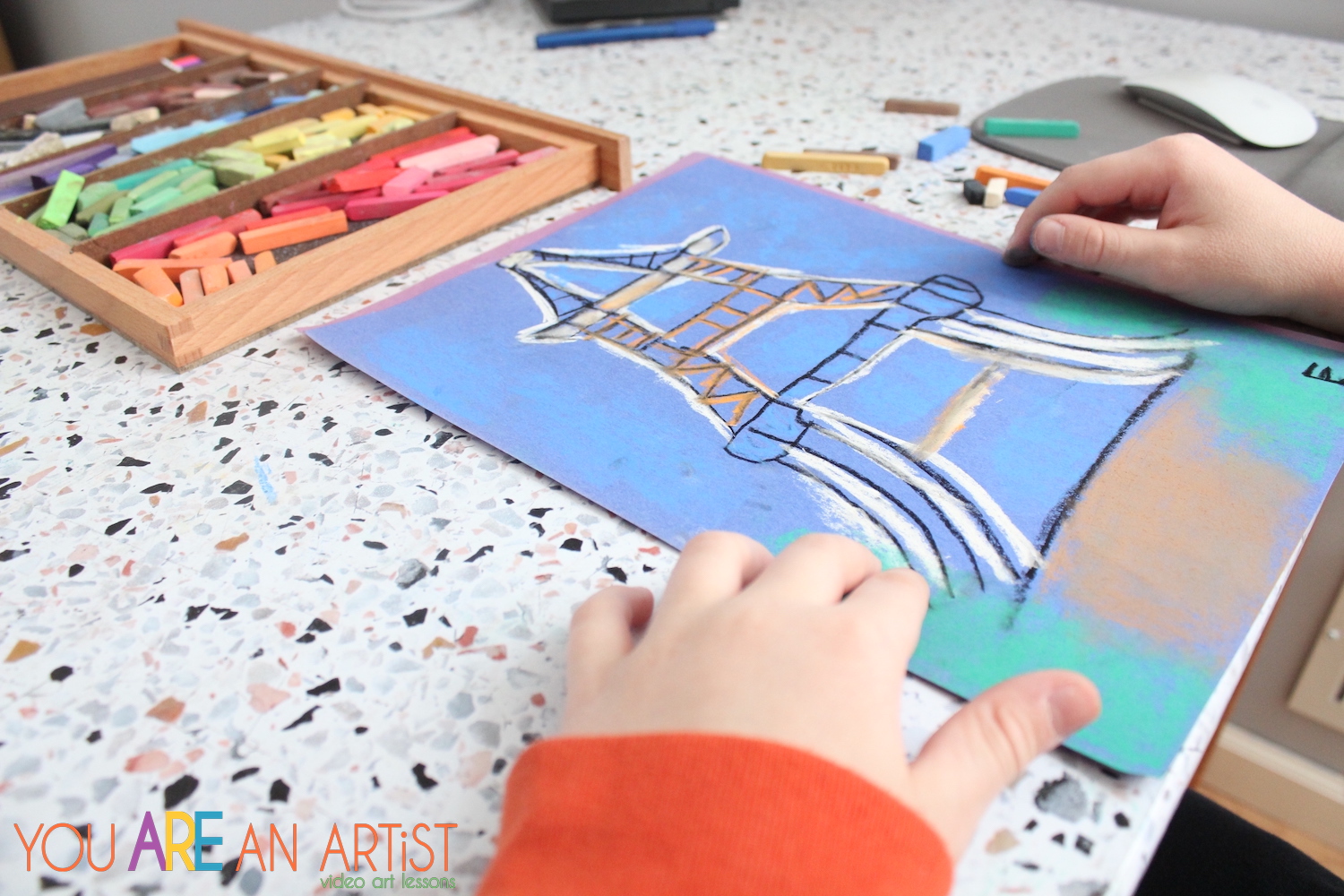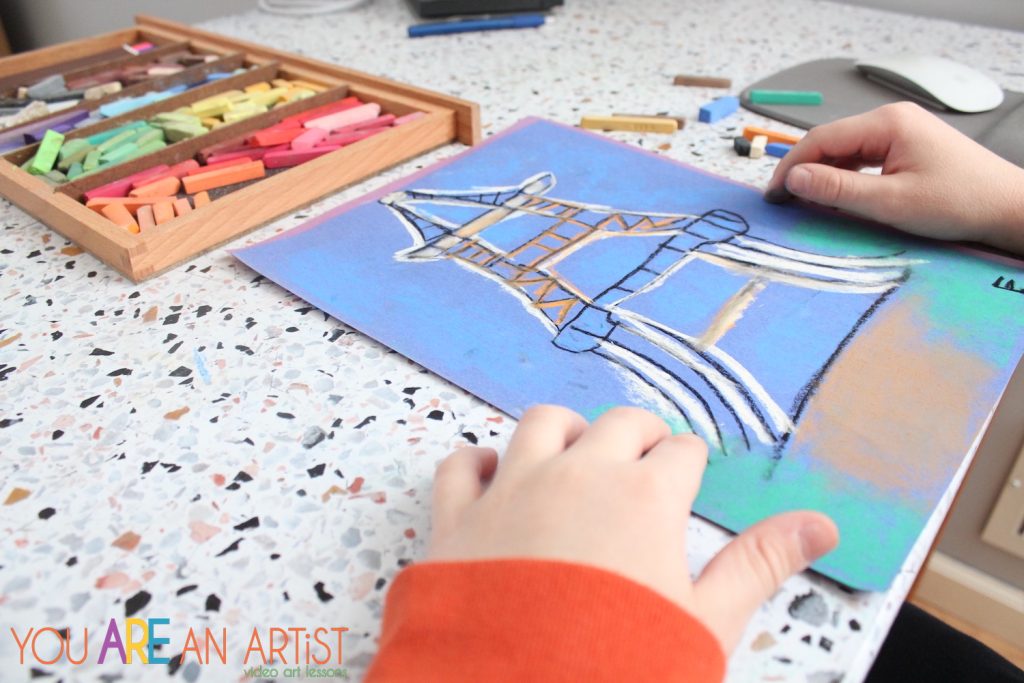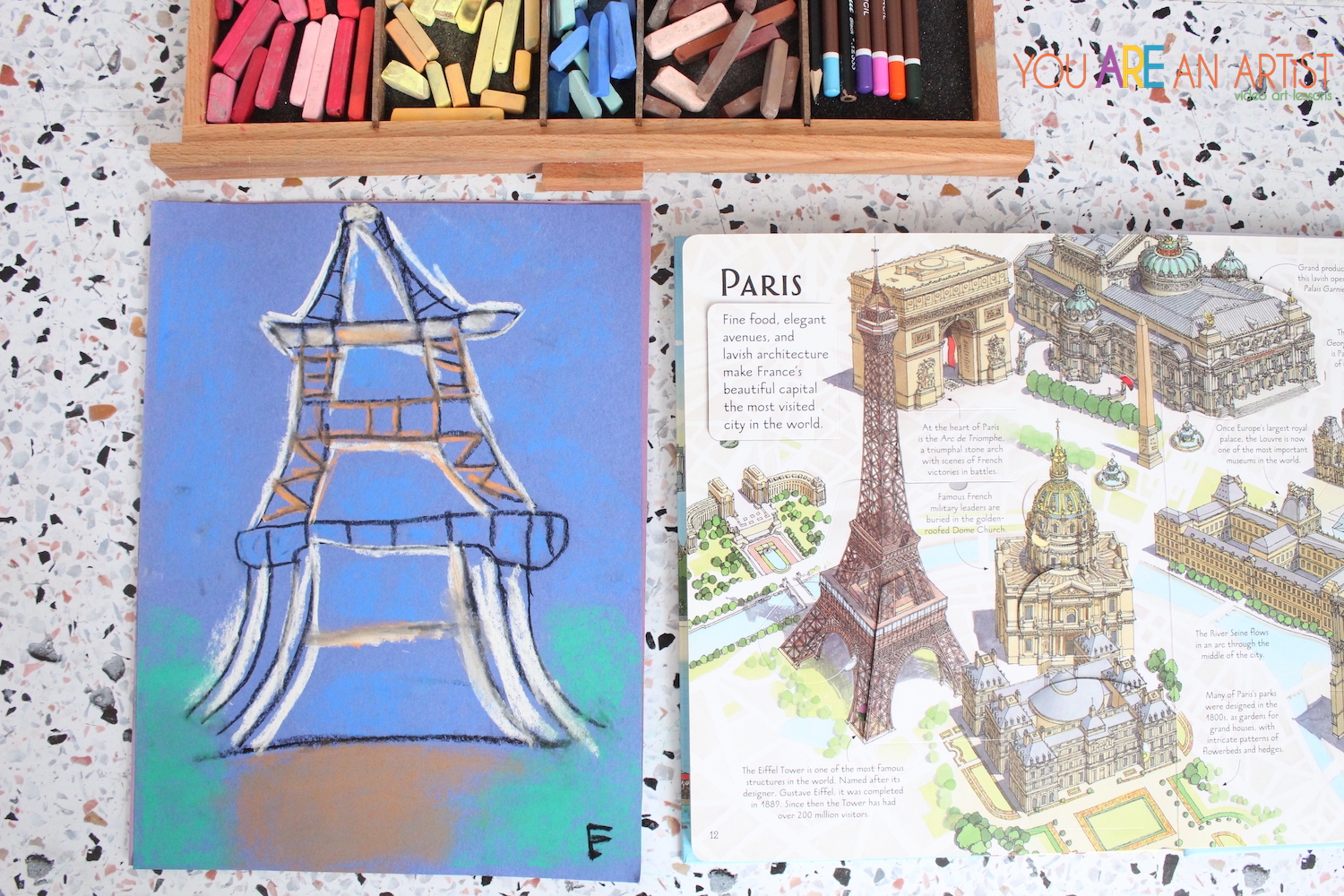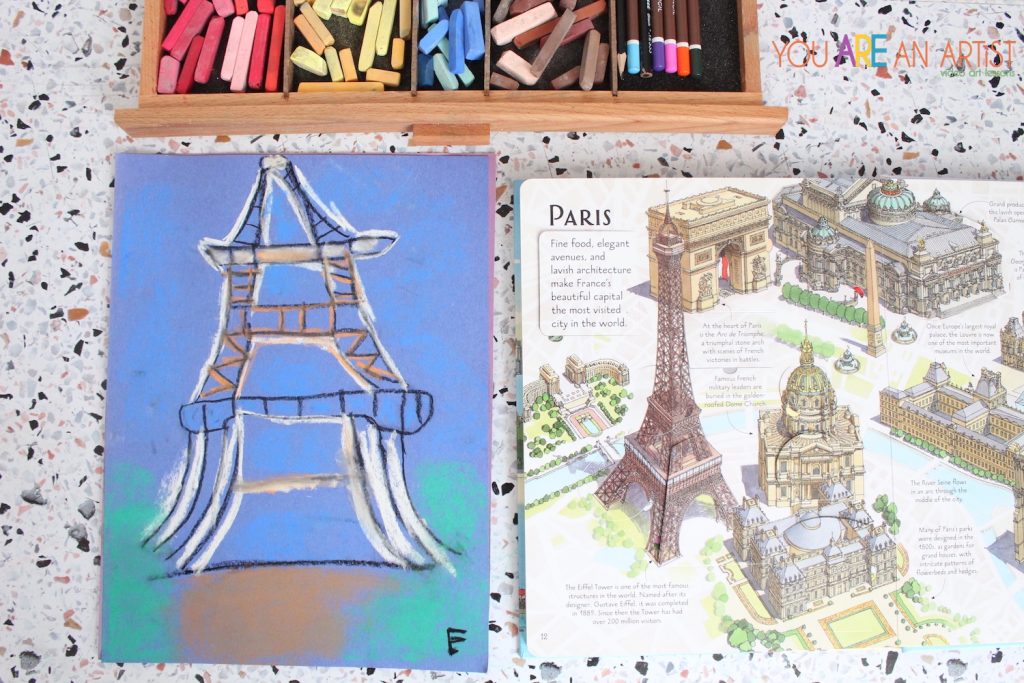 More landmarks:
Charlotte Mason geography activities can be closer to home too! Have younger kids draw maps of their home, their town, or even use map-making skills to plan a garden (real or make-believe).
For some creative geography fun, kids can draw maps of make believe lands like Narnia, the Hundred Acre Wood, or Middle Earth! This allows students to transfer their knowledge of real geography to an invented location.
We really could spend all day pouring over maps and studying the features of the world we live in. After all, if we don't have an understanding of where we live, how can we learn to appreciate the similarities and differences of people who live in far away and unfamiliar places? Study of geography is not just fascinating, but also helps us connect with and love other people in this world.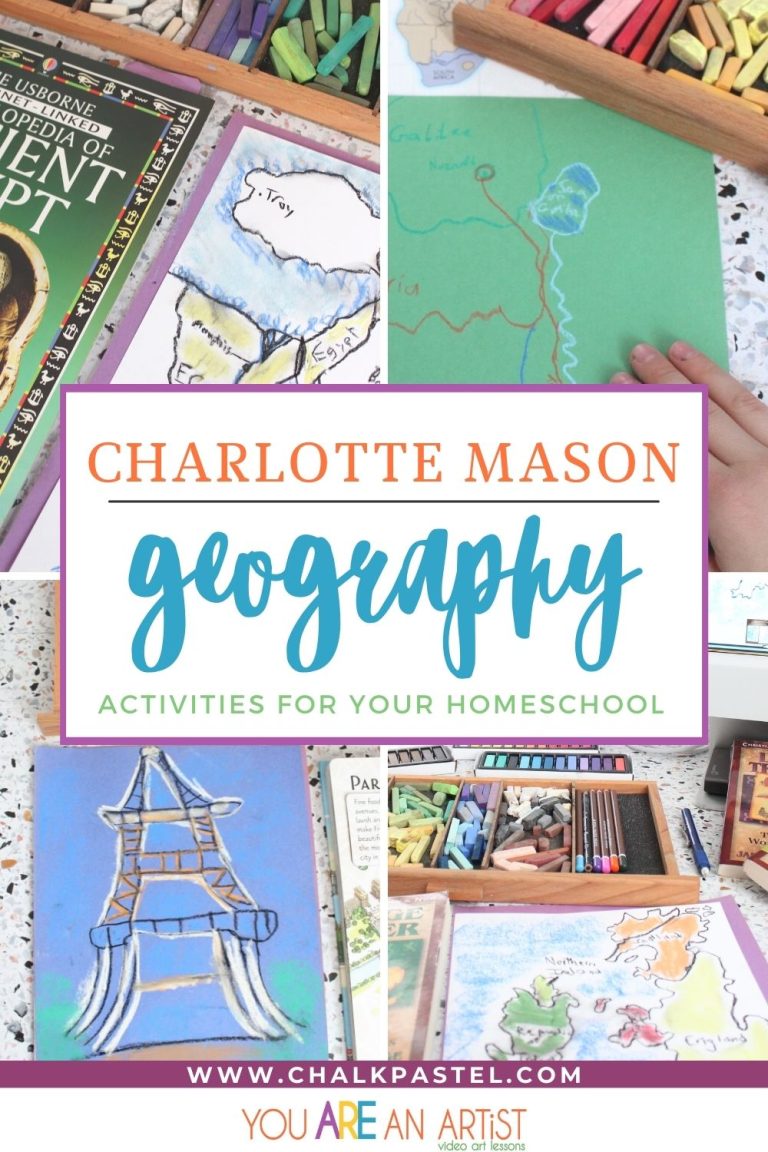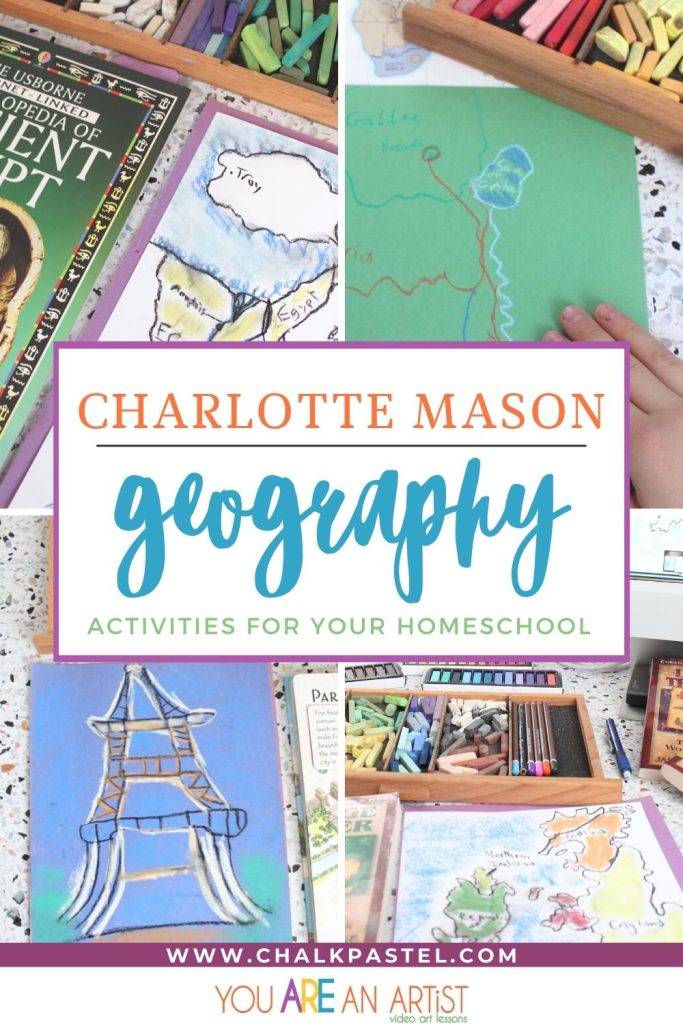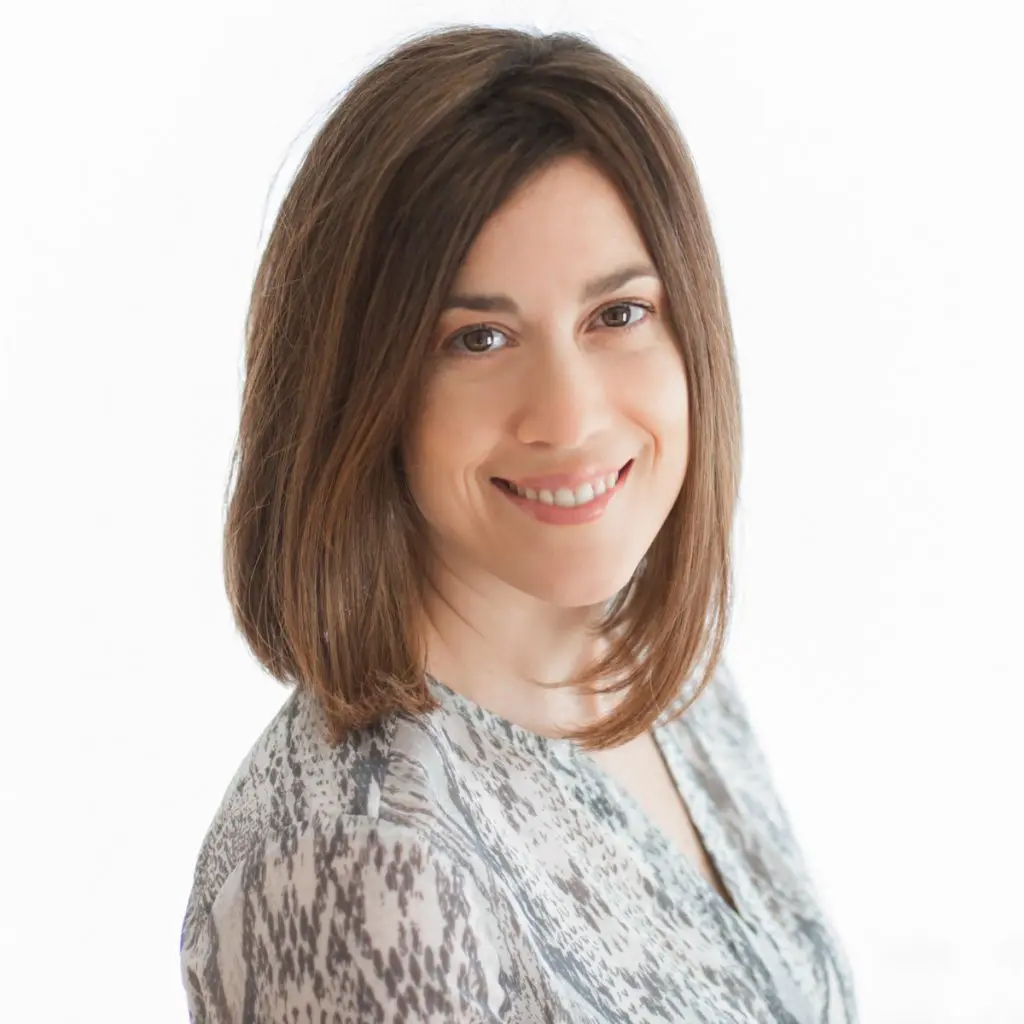 Julie is a teacher, writer and homeschool mom. Her blog Happy Strong Home shares encouragement for cherishing children, enjoying motherhood, and growing strong families. Discover homeschool resources, natural living tips, and family activity ideas. Julie has been featured on Million Praying Moms, The Old Schoolhouse Magazine, and the Melissa and Doug blog. She offers writing workshops and a "homeschool neighborhood" community to support parents in their homeschool adventures. Find Julie on Instagram to be the first to know when new workshops and community events are available.