As homeschool parents, of course, a primary focus of our homeschool is teaching our children to do 'reading, 'riting, and 'rithmatic. However, a more encompassing goal, both academically and personally, is developing who they become. Not that they need to be famous or rich, but that that they become men and women of character and integrity. I want them to love Jesus and love people and leave this world a better place. I want to teach them the art of kindness.
While they may one day do big things, I think that most of our impact comes in the little day-to-day actions. Things like showing kindness to other people, being honest, and making good decisions. We teach them this through many big and small actions over the years.
The Art of Kindness
One of the ways that we like to share those small acts of kindness is through our artwork. There are many ways to use artwork to make someone else's day just a little bit brighter.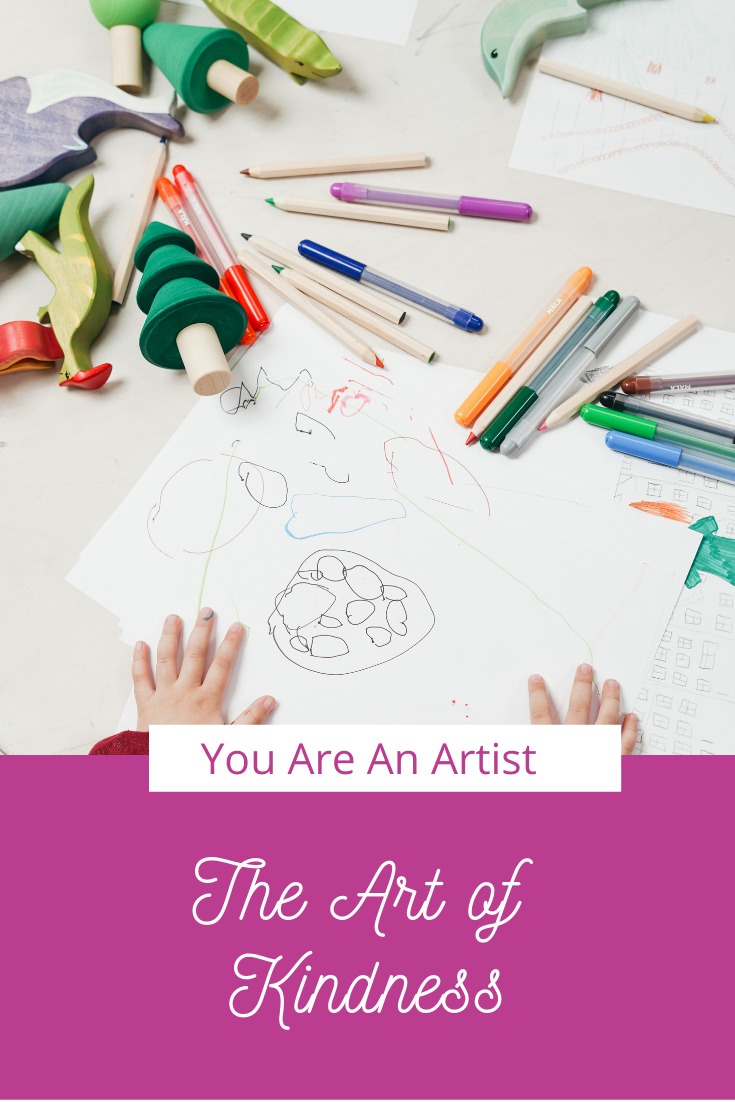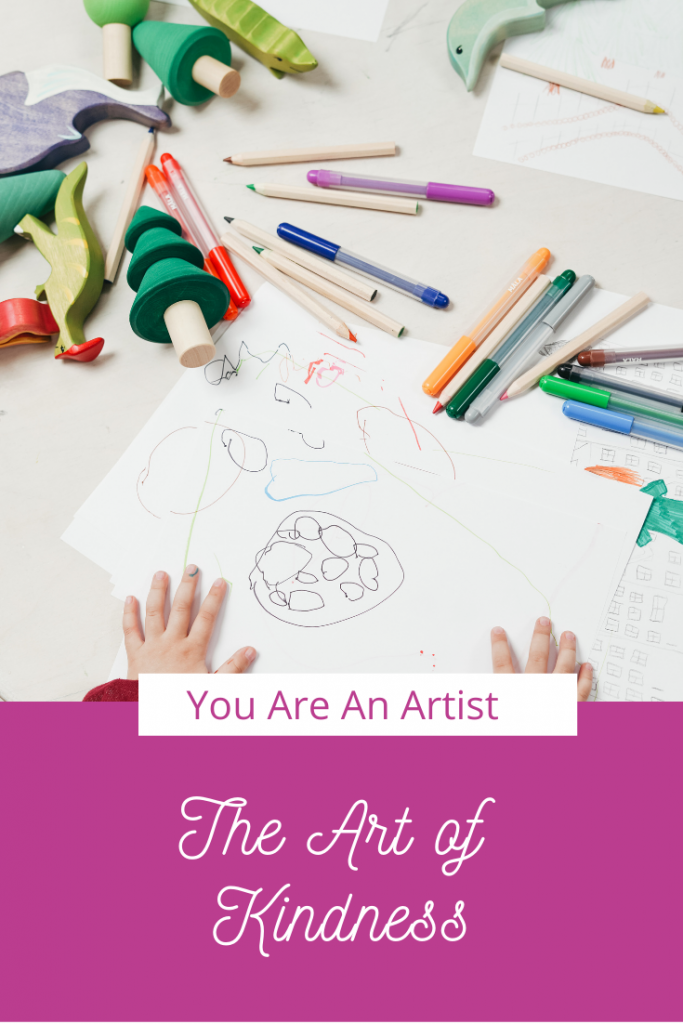 Sending Homemade Cards
My children love to draw, paint, and create cards for any occasion. They love being able to express their creativity in the cards and knowing that it might just make someone else smile.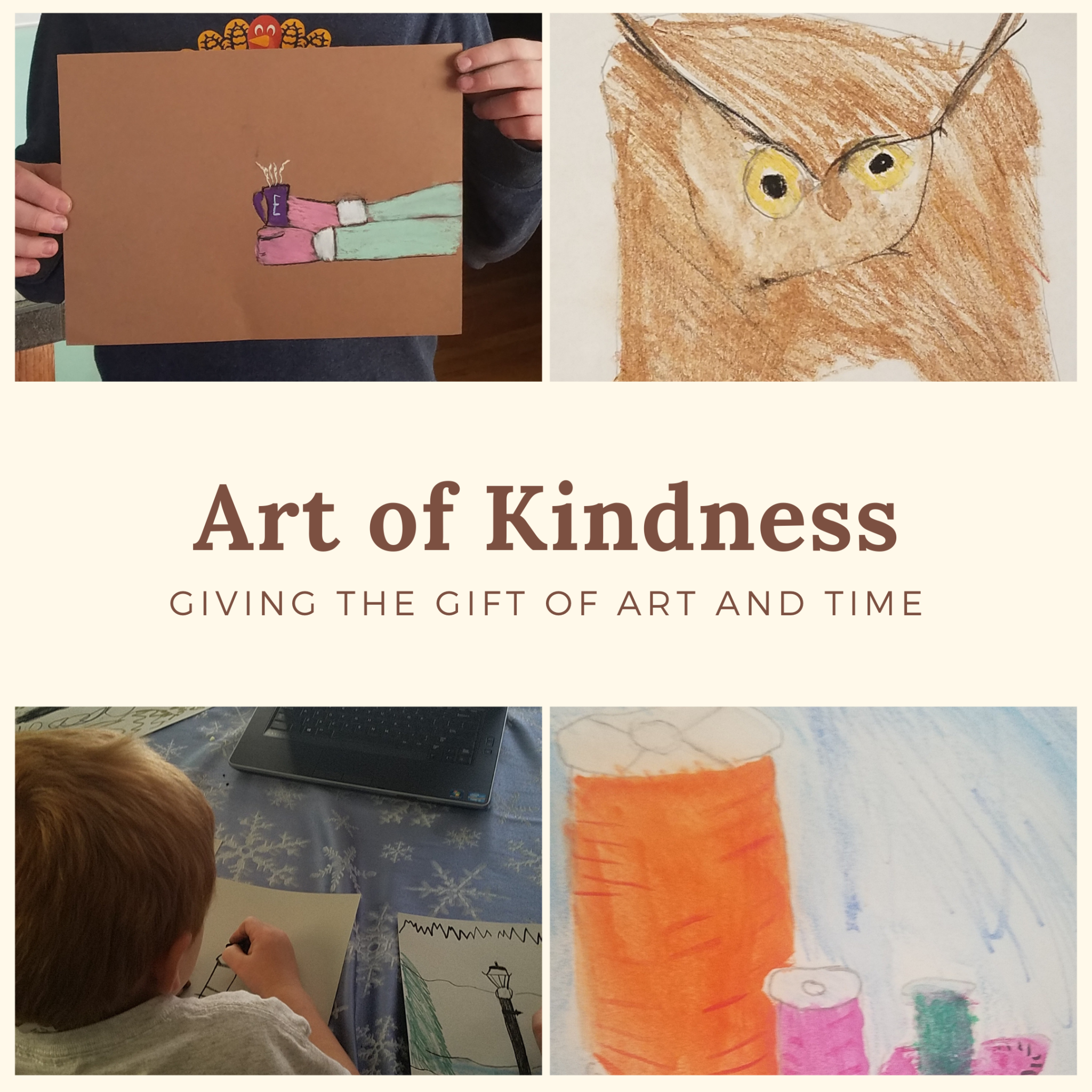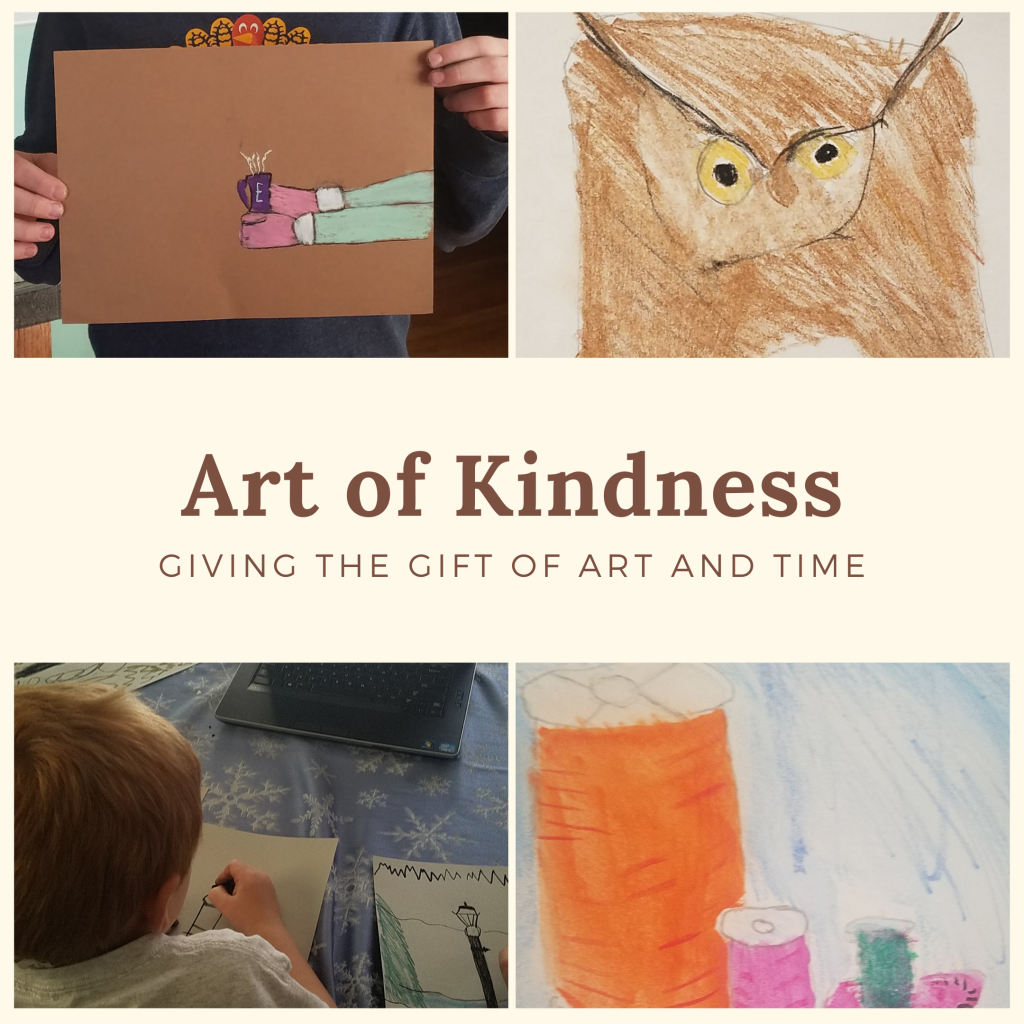 A Treat for Service Workers
Recently, we realized that we could add small pictures that were colored by the children to make them extra special. Just a small way of letting those people know that we appreciate their hard work. To show them that they are special to our family.
Artwork as Gifts
This one might be the most obvious, but making artwork as a gift can be a great way to spread kindness. As a bonus, it helps reduce the clutter of too many masterpieces. That could just mean giving or mailing one of your paintings to a grandparent.
However, you can take it a step further and choose art subjects based on the interest of those whom you want to gift. For example, my daughter knew that my mother-in-law loves owls. Therefore, she did a beautiful chalk pastel owl for her. Other times they have chosen a beach scene for someone that loves the beach.
That is one of the many things we love about our You Are An Artist Membership. There are so many lessons to choose from they can always find one that will work for the people in our lives. You could even do artwork on an unusual object like painting a rock, decorating a canister set, or creating a wall hanging.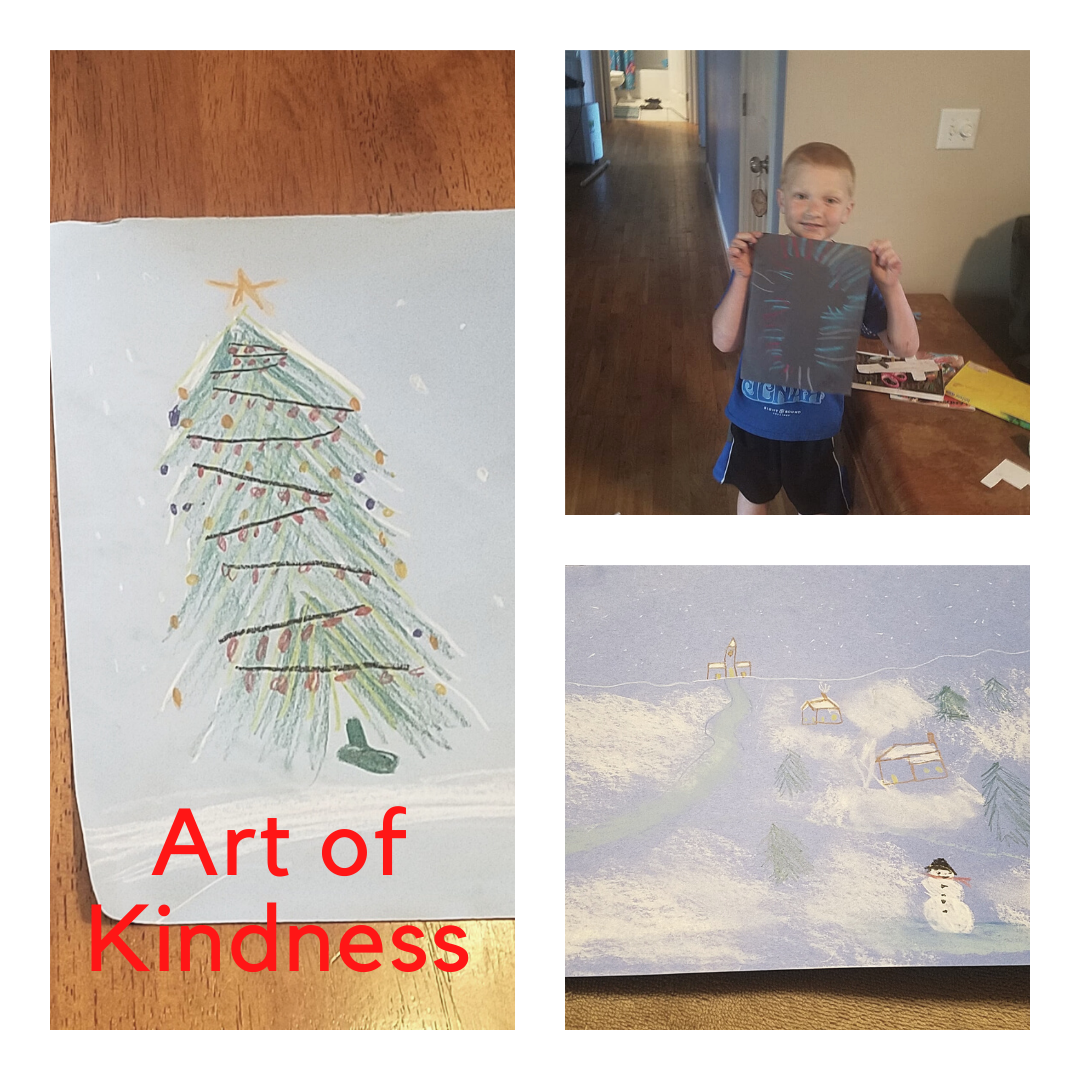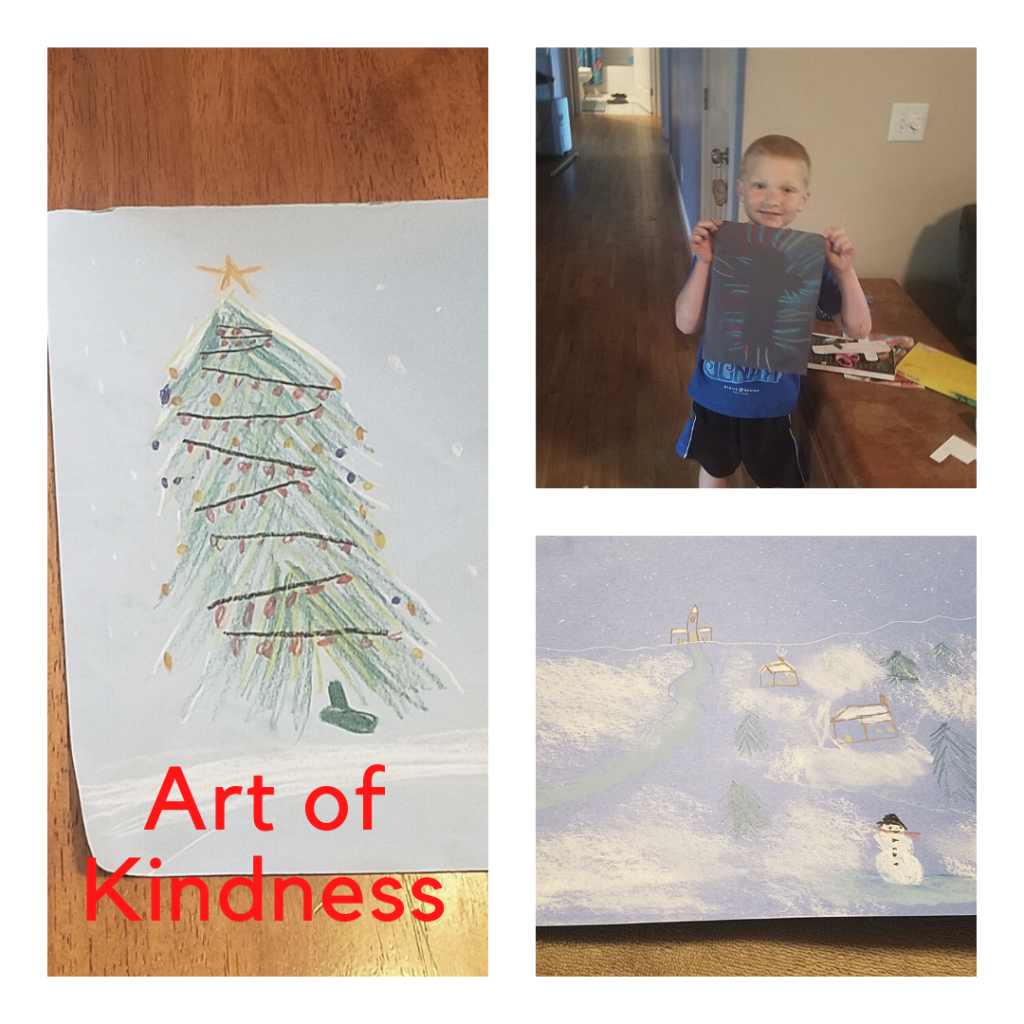 Creating Art Together
Finally, sometimes the kindness is not in the art itself but in finding a way to make someone feel cherished. Taking the time to create art together can be a great way to include grandparents, friends, or maybe residents of a local nursing home into your lives. It can be the gift of time and memories, with art as a fun by-product of time well spent.
Have you ever used art as a way of spreading kindness? How can you incorporate kindness into your routine? If you are looking for ideas for gifts make sure to check out Nana's Gifts to Make and Give Class in the You Are An Artist Membership.
You might also like: The Art of Hymn Study. Dawn shares a wonderful match up of her hymn studies with Nana's hymn art lessons!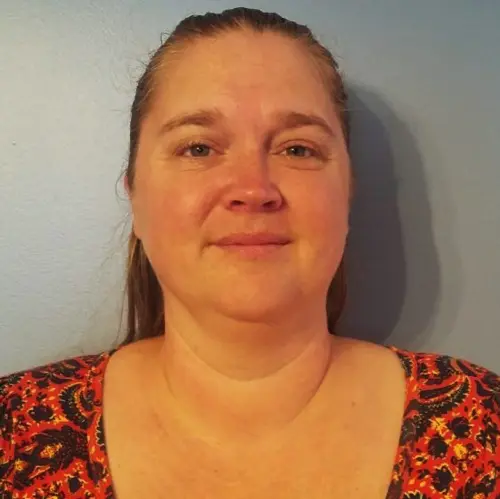 Dawn is a passionate follower of Jesus, wife to Chris, and homeschool mom of four. In her spare time she loves to read, hike, and write on her blog Schoolin' Swag. She enjoys reviewing curriculum and helping moms find the right fit for their family.