Experience how a delight-directed family uses the power of art to enhance their child-led learning adventure! You don't have to be artistic or worry about a vast supply list. A simple starter set of chalk pastels, a pack of construction paper, and the You ARE An Artist chalk pastel video art lessons are all you need to get started.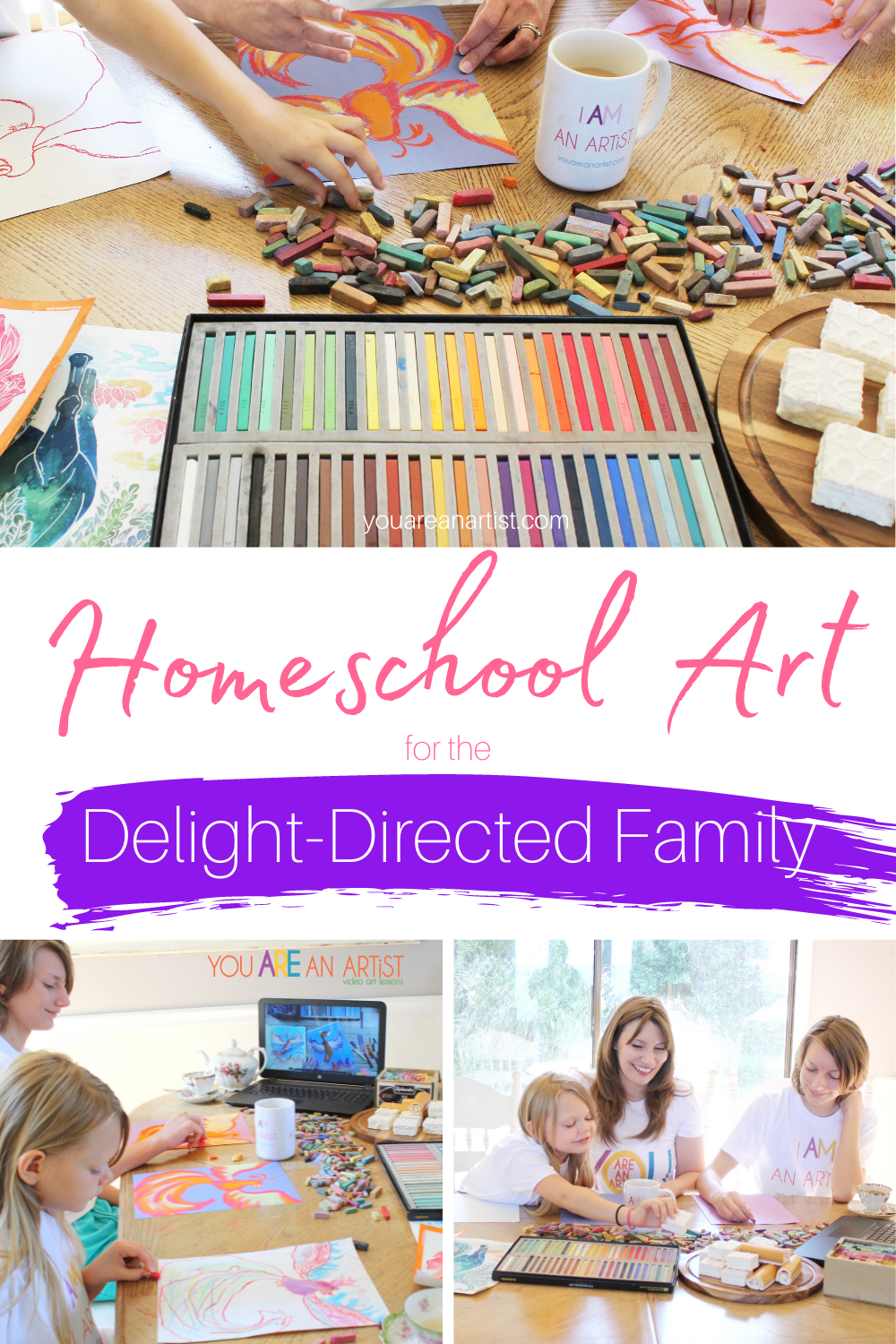 We have been homeschooling for over a decade, and what an adventure it has been. While we do use some curriculum, it usually isn't in the traditional linear sense. It just doesn't work for our family. We tend to skip around finding joy in the things that interest us as a delight-directed family. Rabbit trails of discovery have zig-zagged across our educational journey. We dive deep into passions, be they dinosaurs, backyard birds, forest animals, moon cycles, the universe, ancient Egypt, World War II, or more recently, everything magical and mythical.
Thus, this week we found ourselves at the table, chalk pastels strewn about, with iced cakes, hot tea, and Nana's video art lesson of the mythical Phoenix!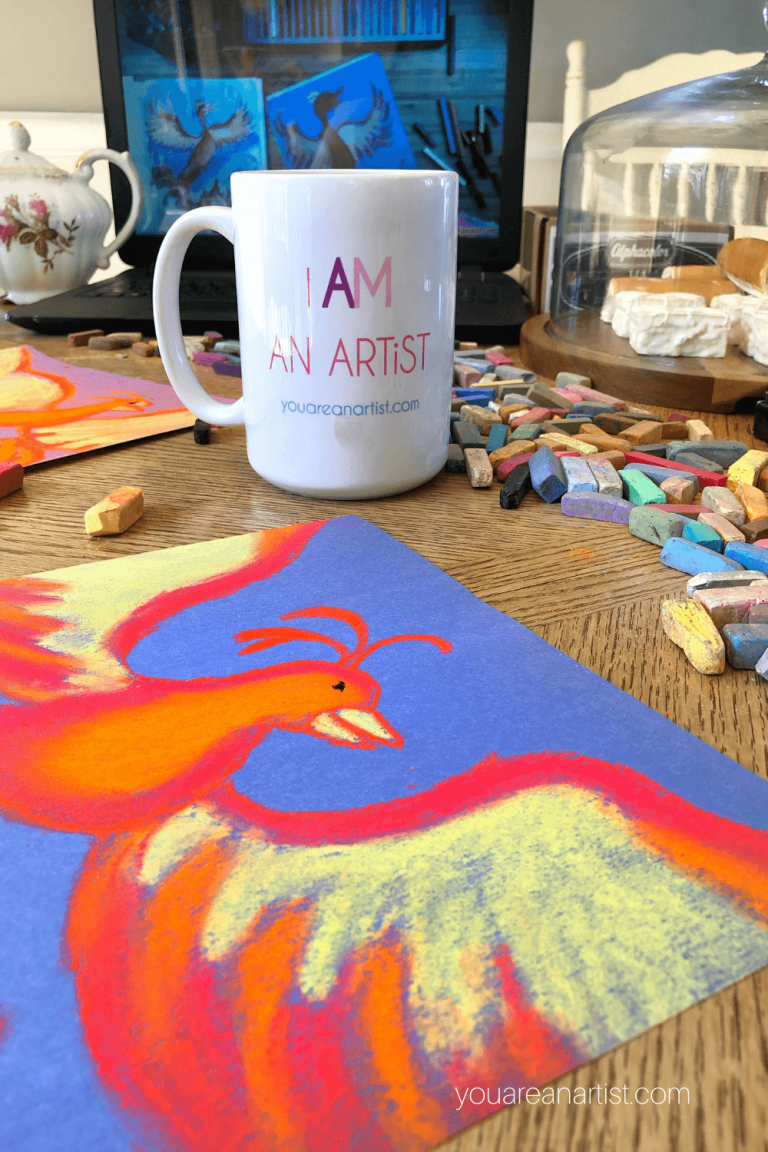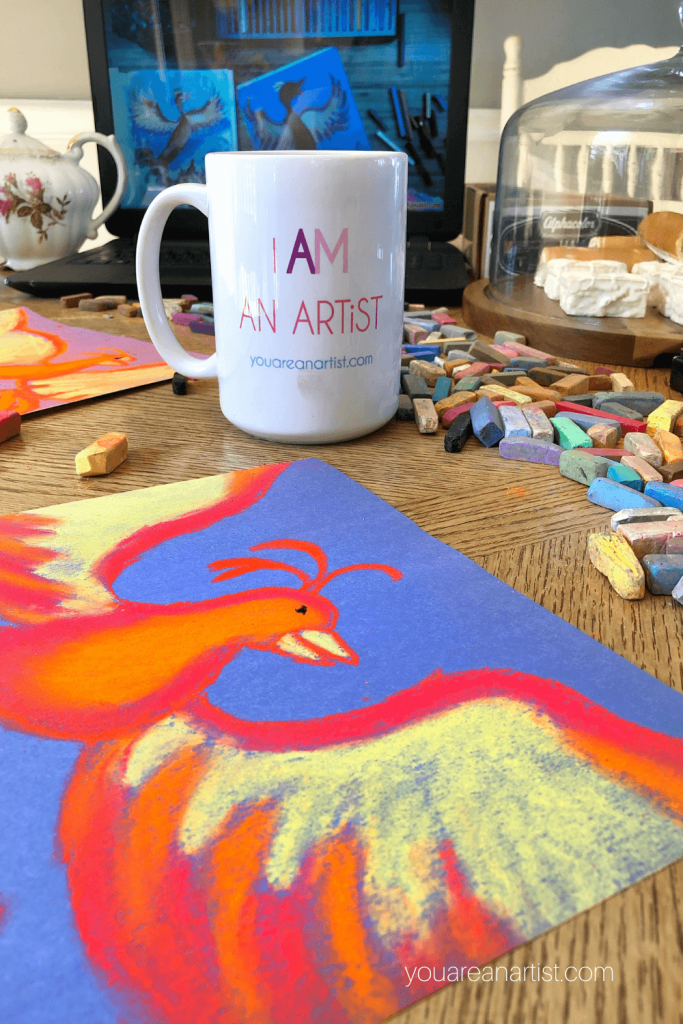 Delight-Directed Homeschool Art
We follow our interests. And I learn right alongside my kids. My goal is to provide loads of great literature, intriguing documentaries, plenty of fun games, and tons of learning and creative opportunities that coincide with my children's interests. As part of our child-led education, I've been strewing to keep my kids exploring, engaged, and full of ideas. That means our tables are covered in books, games, modeling clay, maps, and hands-on activities. I want to foster a love of learning in my children, and following my kiddo's interests makes learning more relevant and meaningful.
Delight-directed homeschool art has been super easy with our You ARE An Artist Complete Membership. We like to pair the video art lessons with current read alouds, picture books, or current interests. When my son was obsessed with WWII for two years, Nana consistently added history art lessons to thrill my son.
Both children have been obsessed with Harry Potter, and lucky for us, creating an enchanting Hogwarts chalk pastel teatime was easy to pull together with Nana's clubhouse.
When the children were enamored with sharks, chalk pastels came to the rescue again! There were easy-to-follow tutorials on some of the weirdest and most beautiful sharks of the deep!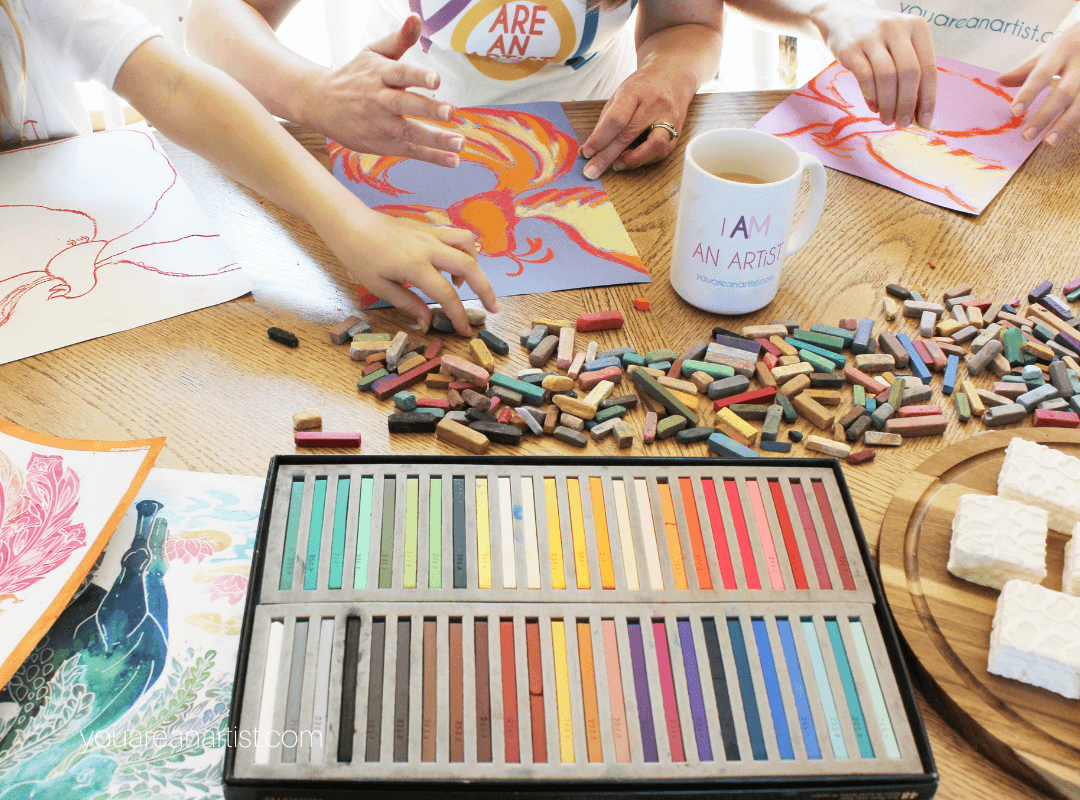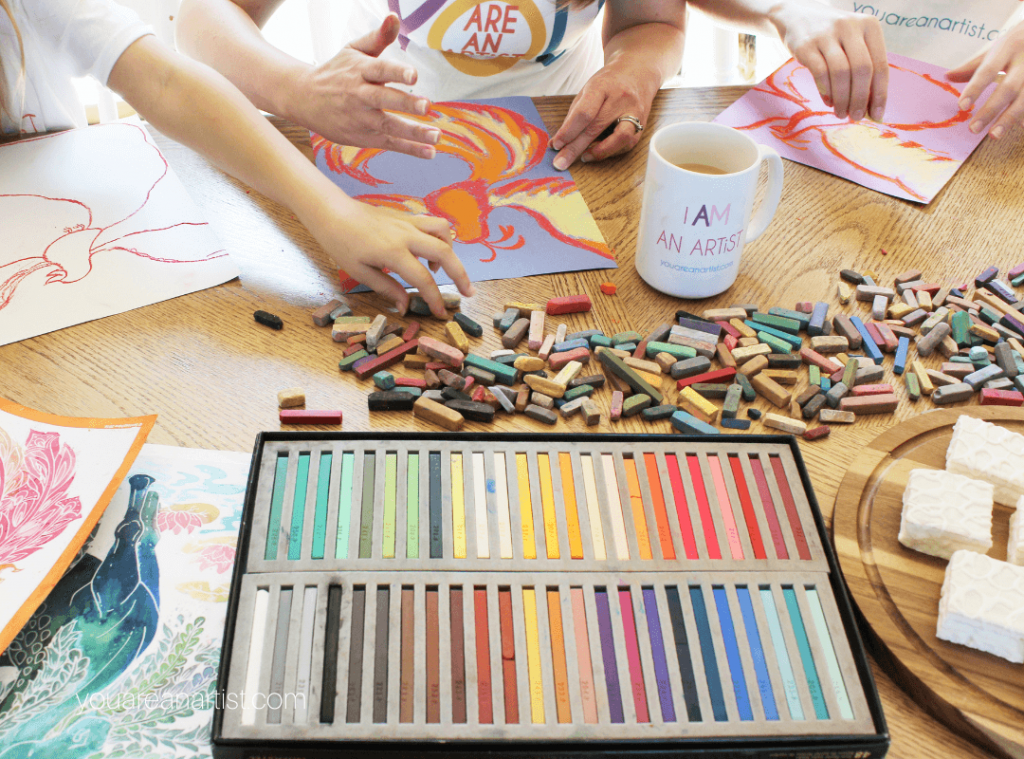 Chalk Pastel Teatime For Art In Your Homeschool
Every week, I set the table with treats, tea or hot chocolate, and all of our chalk pastels. Sometimes we light our beeswax candles and pull out our musical wind-up teapot. Our delight-directed family enjoys this weekly ritual of art and treats.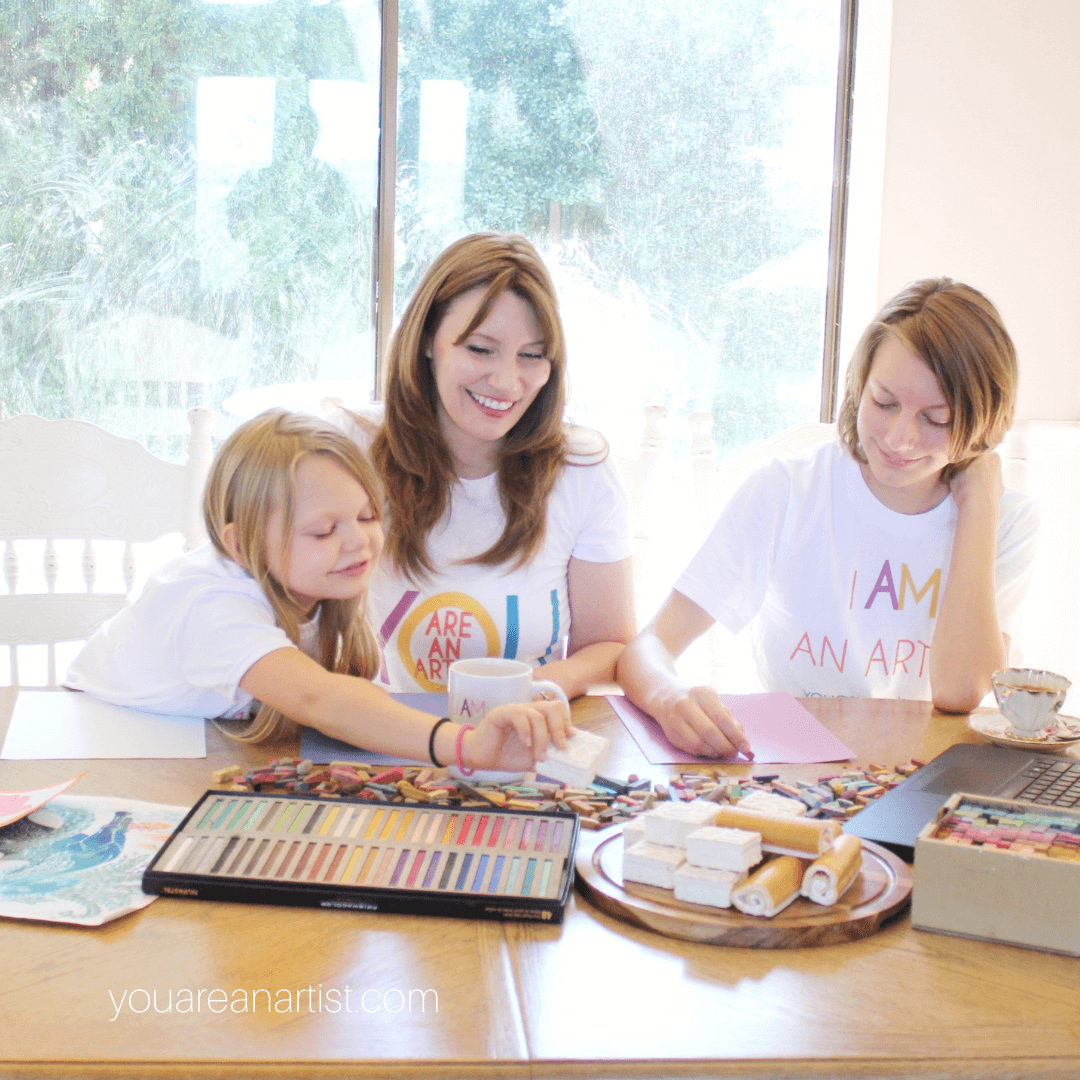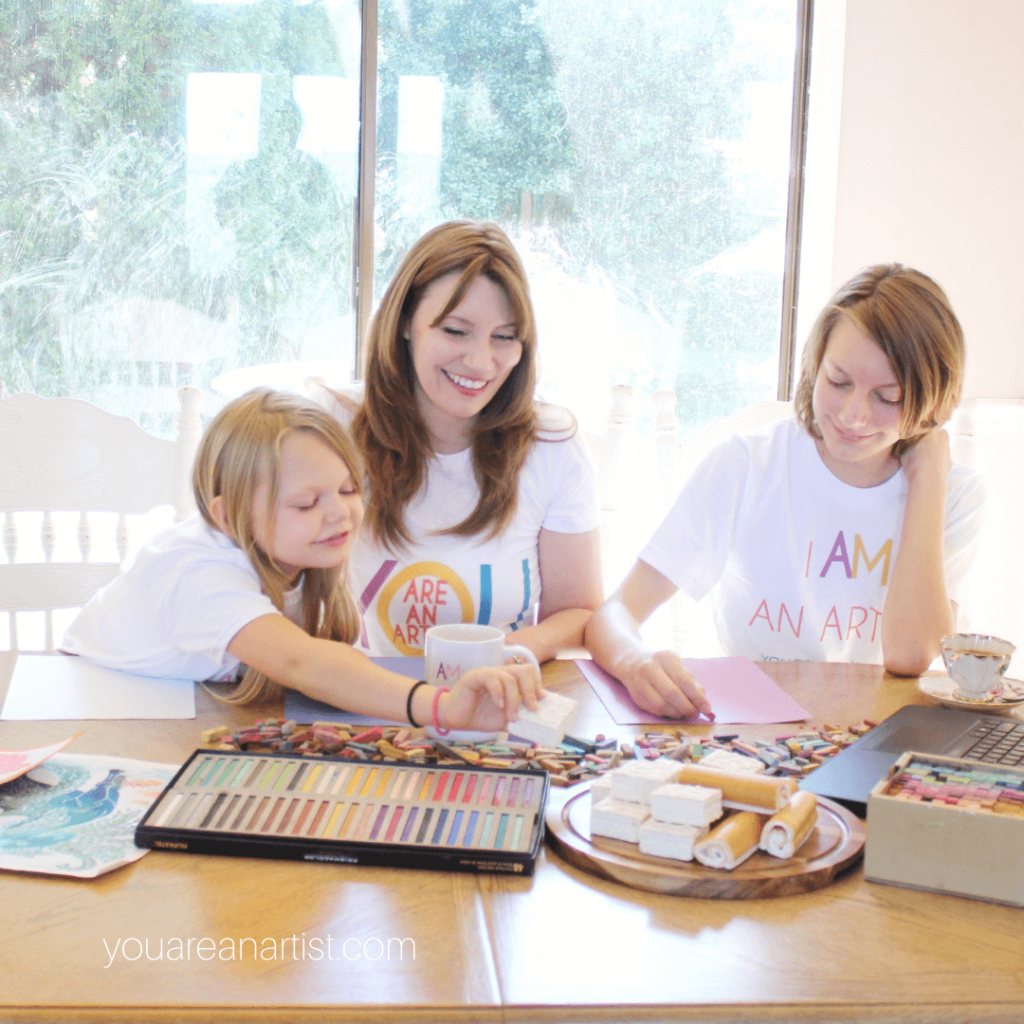 Sometimes the treats are based on current interests. Like the week my daughter finally watched all of the Star Wars movies and then wanted to do Nana's Star Wars chalk pastel art! We enjoyed plates of Wookie brownies and a Sarlacc bunt cake!
You can make homemade treats or open a box of Little Debbie's. Serve your children's favorite beverage. It doesn't have to be tea. The point is to make it inviting and tap into your child's natural joy of learning.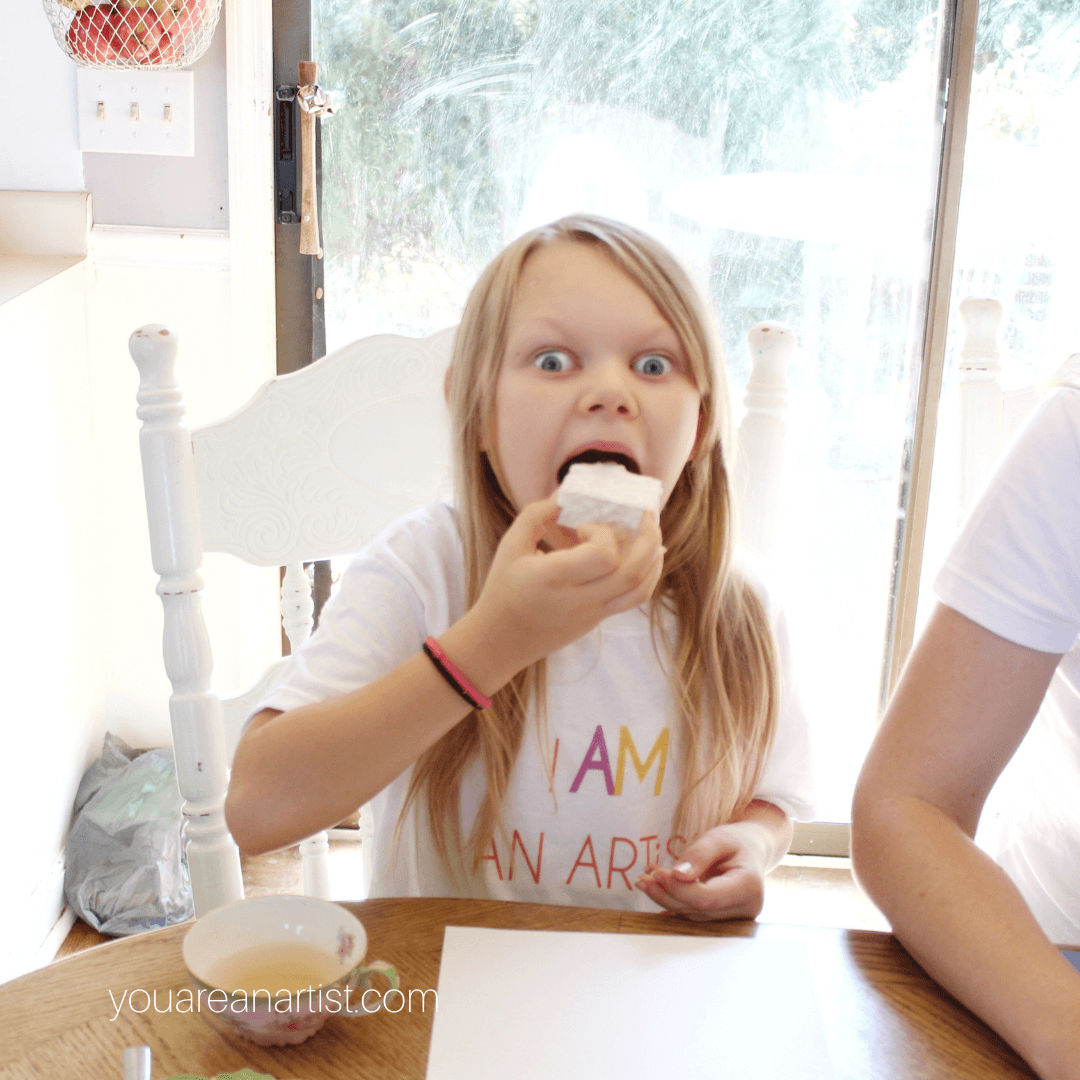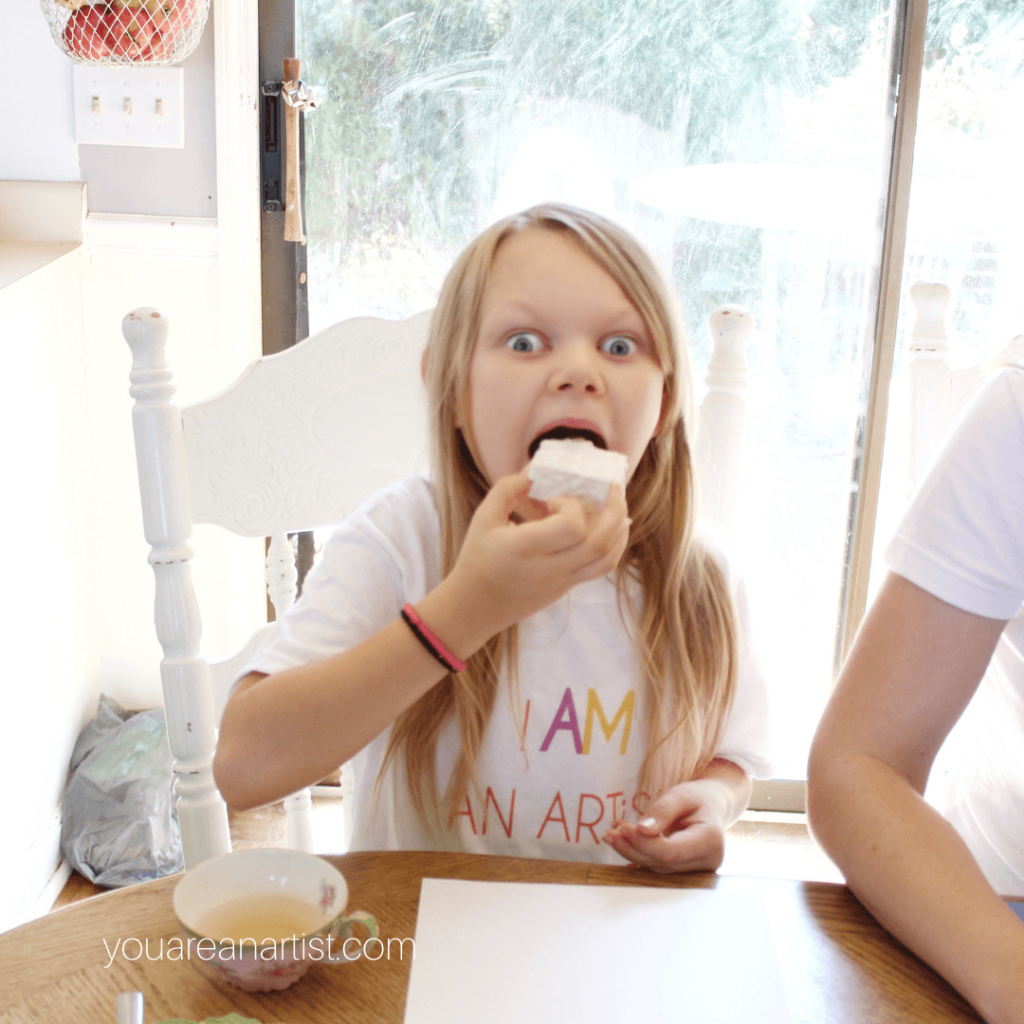 You can easily add art to your interest-led learning adventure! The You ARE AN Artist Chalk Pastel Membership has +700 lessons on everything from:
Holidays and Seasonal: Christmas, Easter, St. Patrick's Day, Spring, Summer, Fall, and Winter Lessons
Science
Nature
History
Literature
Music
Favorite Movies
and everything in between!
Be sure to check out the entire You ARE An Artist Course Listing to see all that's offered within the membership.
There's even a FREE Homeschool Curriculum Match-Up Checklist you can download to help you pair up history and science interests such as: Ancient History, Middle Ages, early American History, and Modern History art lessons, as well as inventors, space, and more science lessons!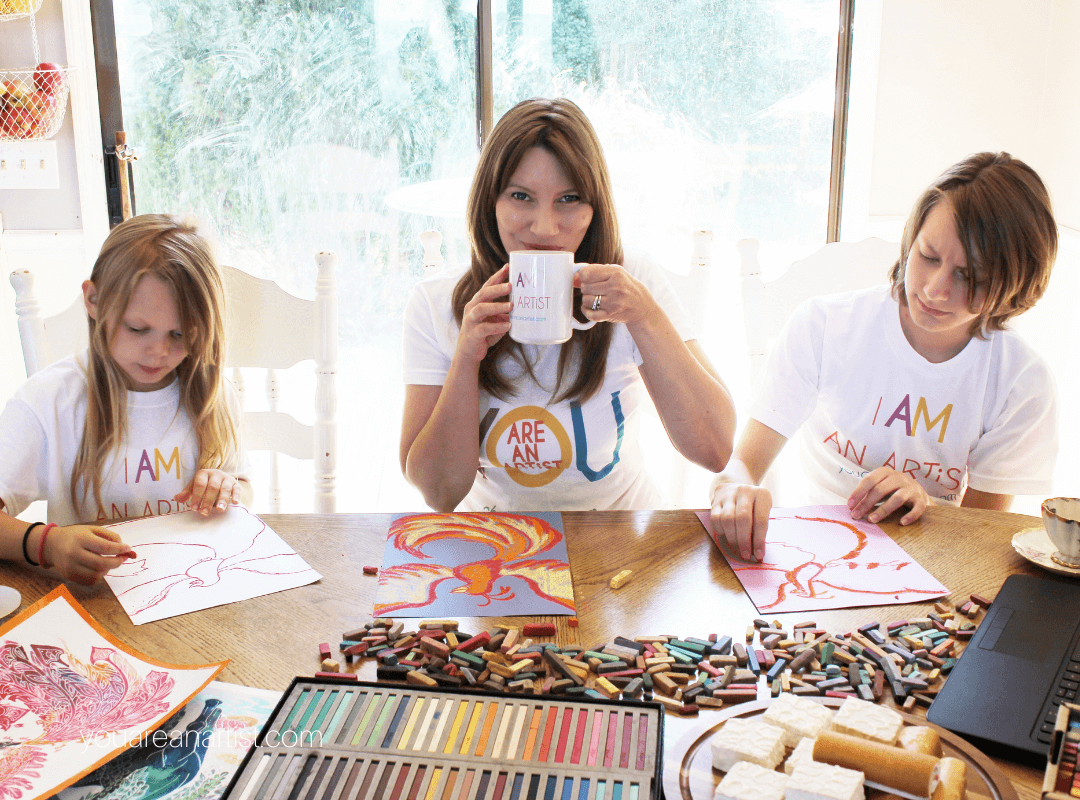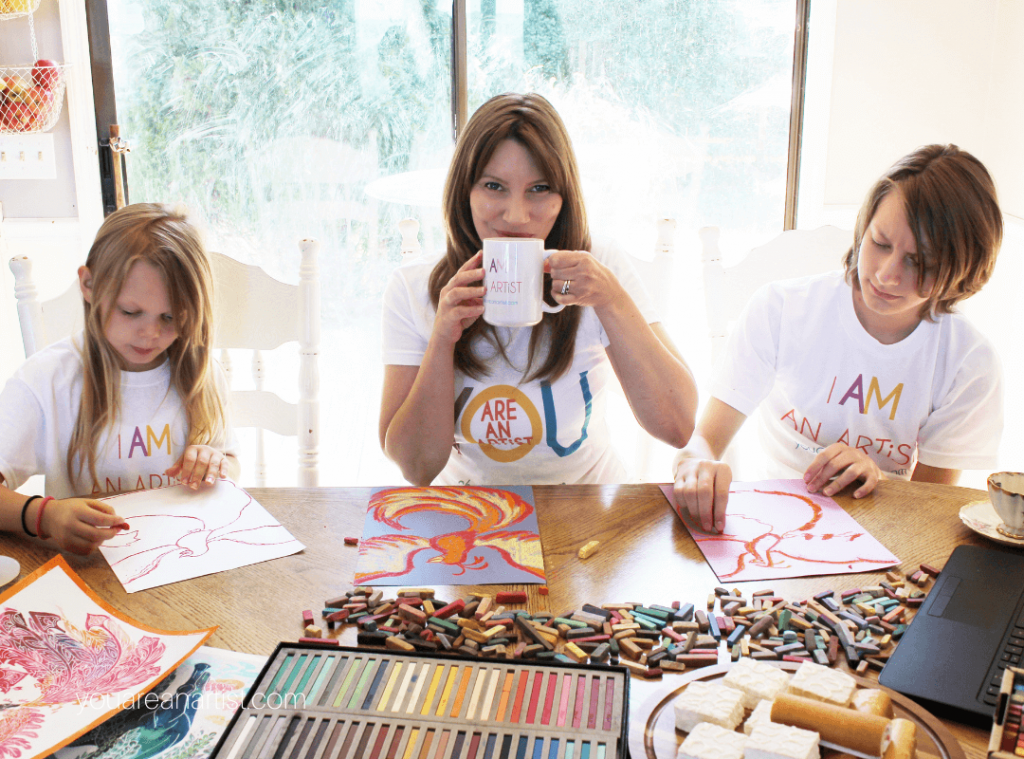 Then there are the Companion Workbooks for the I Drew It Then I Knew It Series that is perfect if your kiddos want to dive deeper into one of Nana's chalk pastel lessons. These workbooks offer:
Fast Fact Sheets
Writing Prompts
Biographies and Overviews
Research Ideas
Nature Observation
Planners
and more!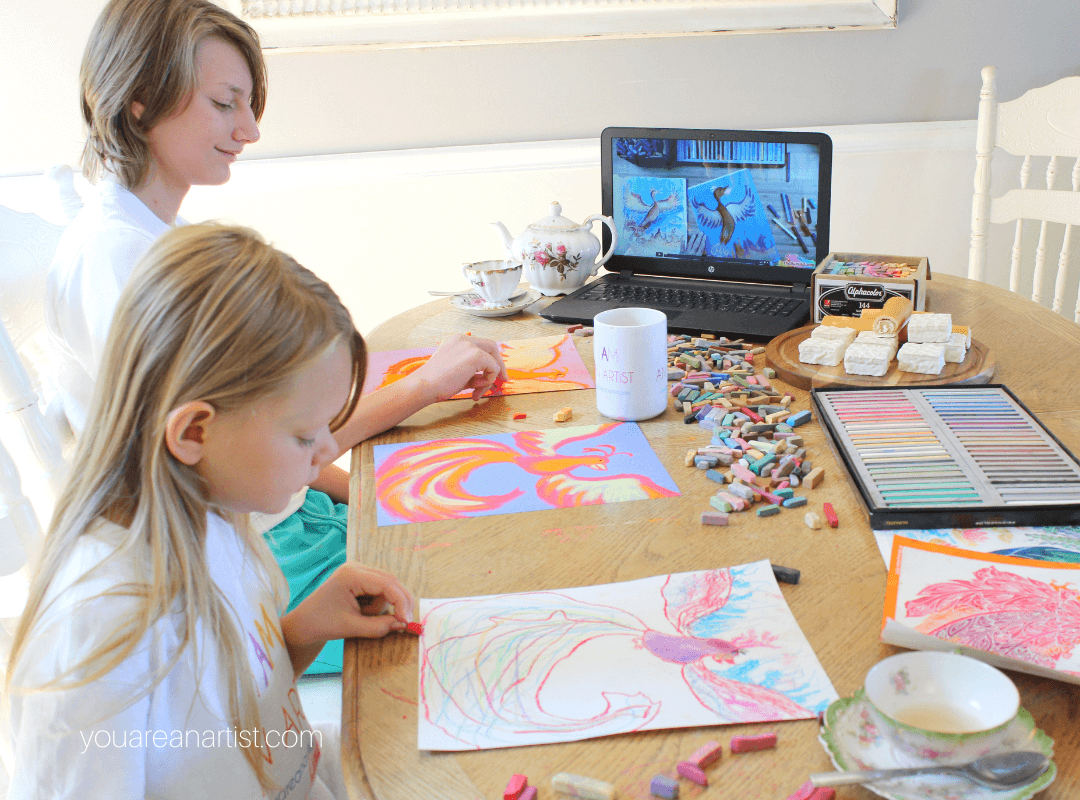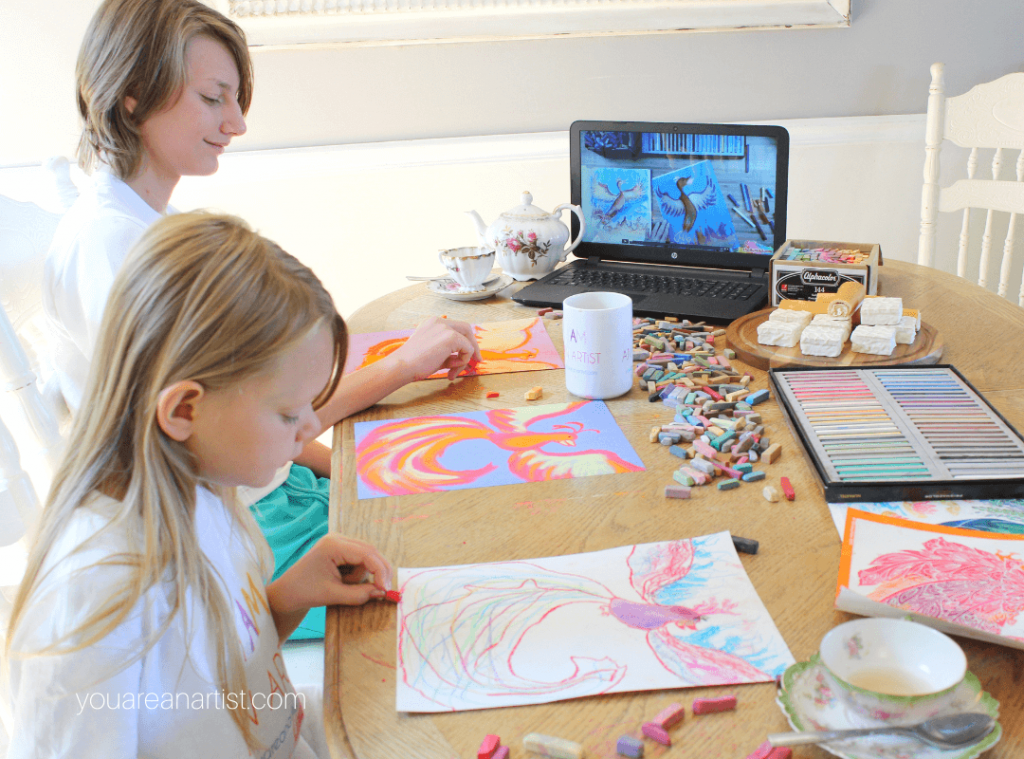 Homeschool Art for the Delight Directed Family
As a delight-directed family homeschooling is all about following interests!
There are oodles of opportunities for strewing these lovely art resources for my children to discover. And it works!
Here are just a few of our favorite interest-led art lessons through the years with Nana's chalk pastel lessons: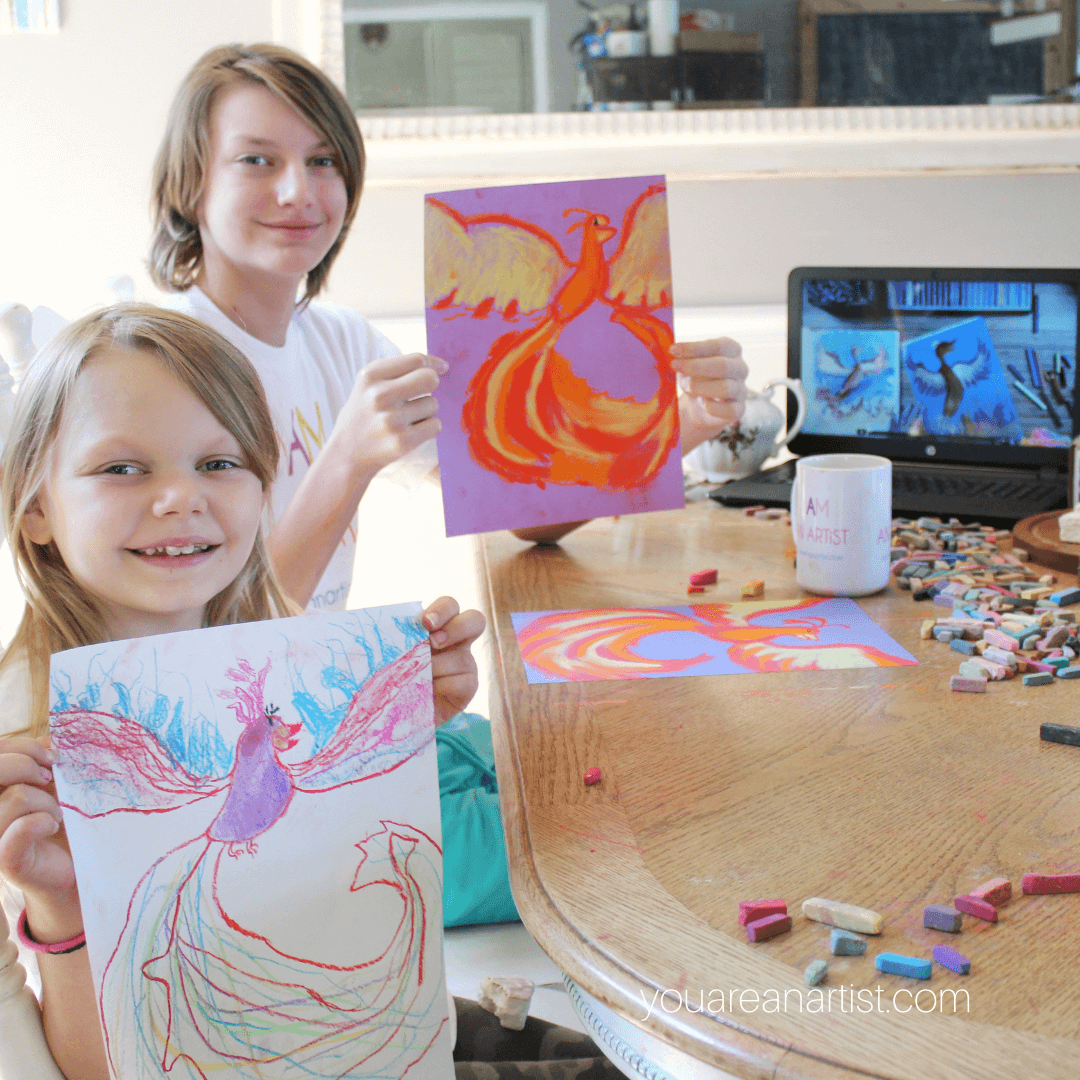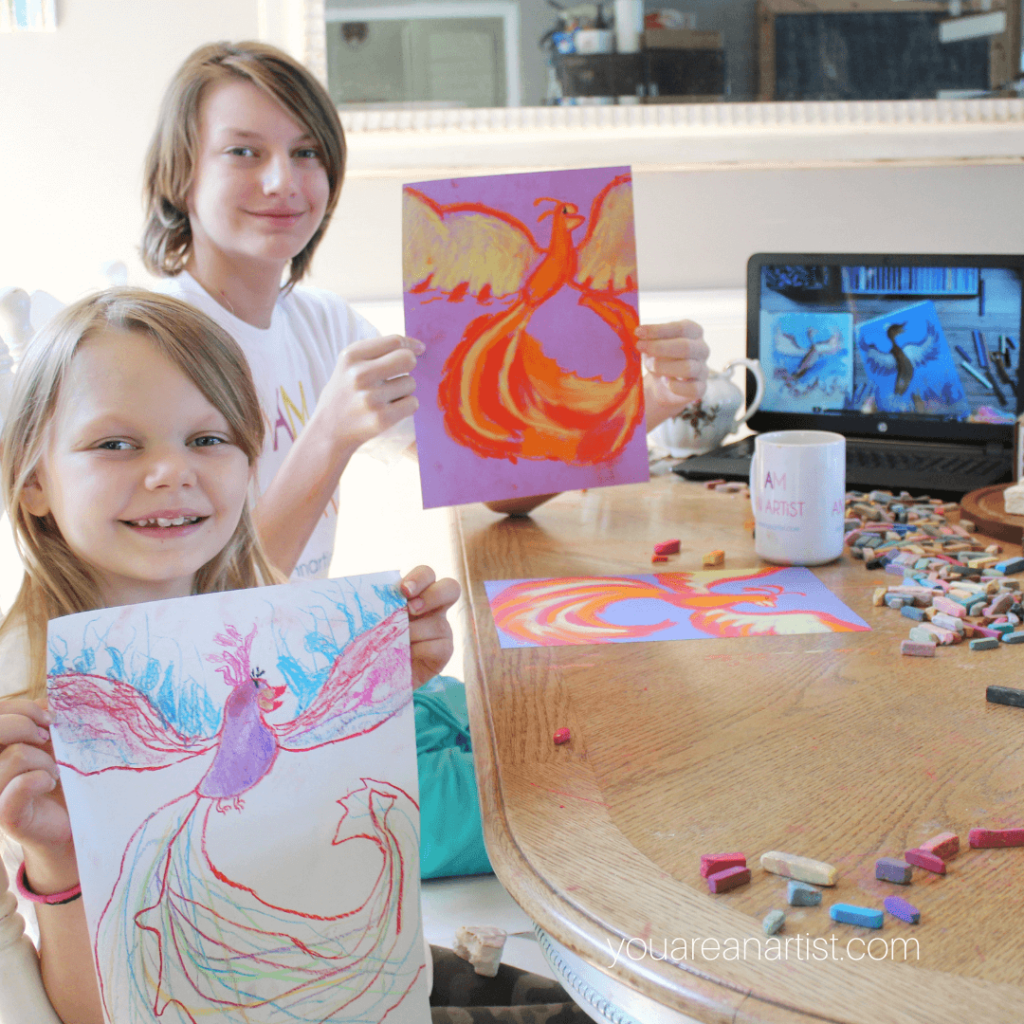 Art Together As A Family In Your Homeschool
Interest-led homeschooling, also known as child-led learning or unschooling, is a great way to nurture your unique child's interests and passions. You can make it look however you want and in whatever way works best for your family.
Delight-directed family art doesn't have to be intimidating, but it can be a powerful learning tool. That's because art can help solidify subjects your children are already learning about! By following your kiddo's interests you are making learning more meaningful and intriguing. Plus, you don't have to be creative or artistic to cultivate creativity in your children. Just present them with the delights of chalk pastel video art lessons. Let them choose what interests them, and let Nana do the rest.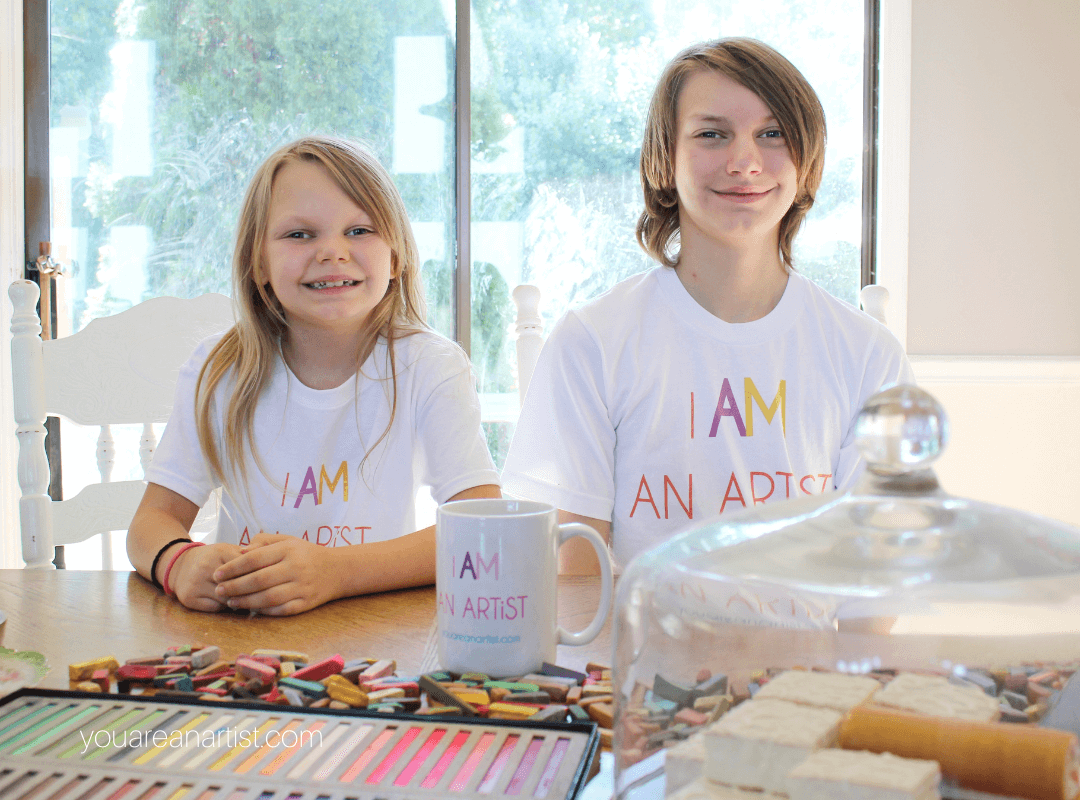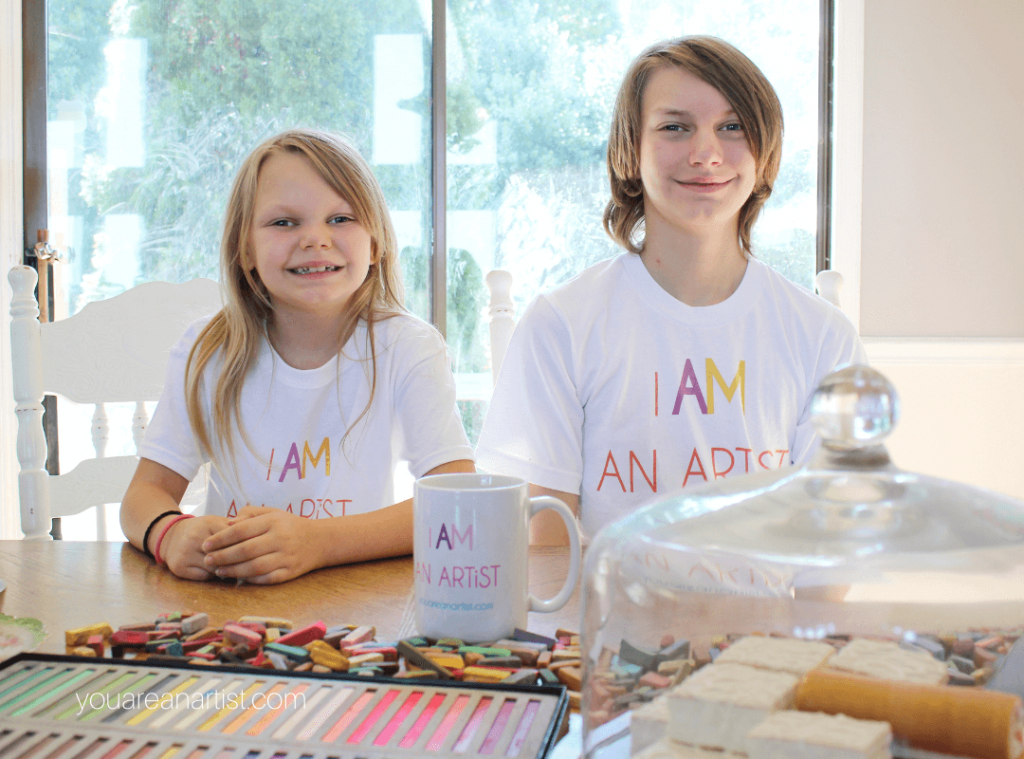 An Amazing Delight Directed Family Homeschool Bundle
This collection of resources will help you and your kids on your delight-directed homeschool journey! This bundle includes:
48 Count Prismacolor Chalk Pastels
The Brave Learner: Finding Everyday Magic in Homeschool, Learning, and Life
Call of the Wild + Free: Reclaiming Wonder in Your Child's Education
Story Cubes Fantasia
DK: An Anthology of Intriguing Animals
DK: The Mysteries of the Universe
DK: The Wonders of Nature
Pack of Construction Paper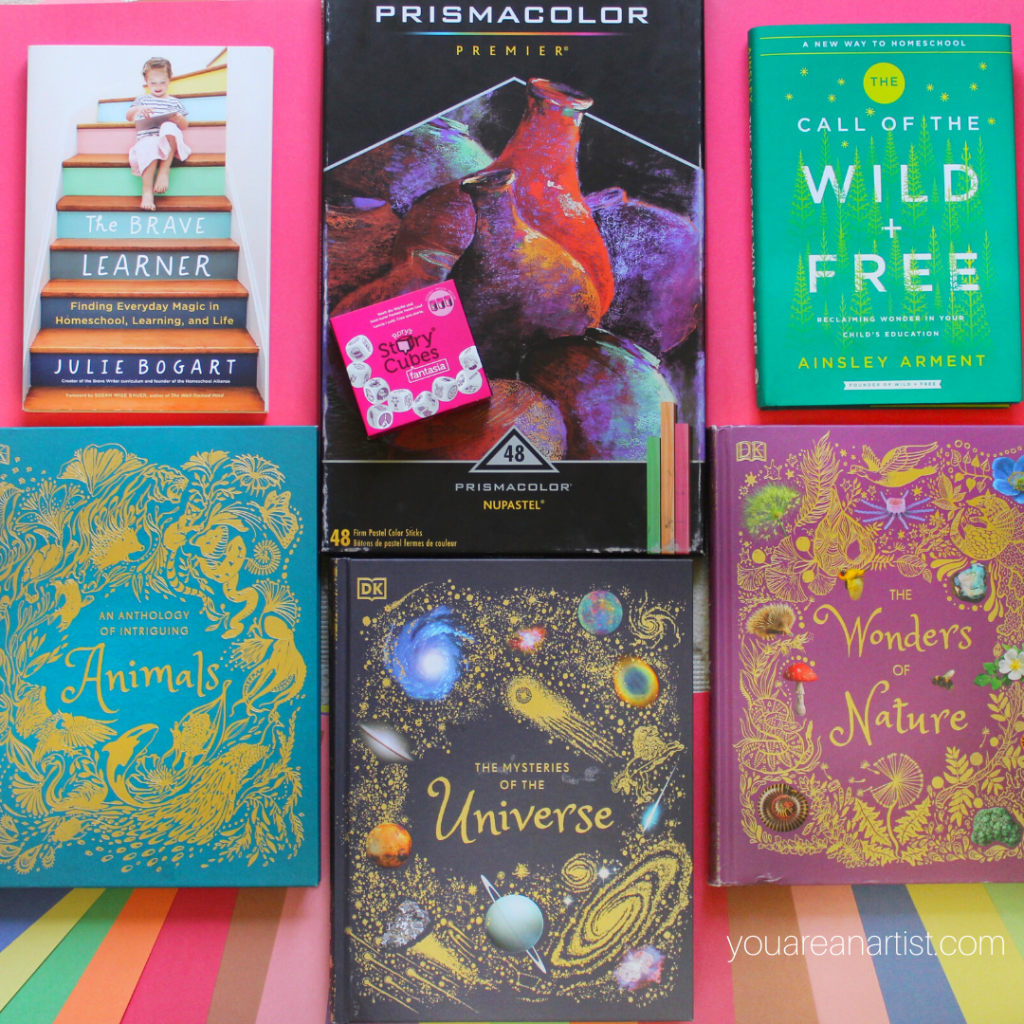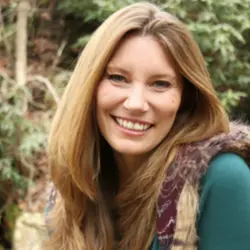 Erin is a writer, blogger, and homeschooler to two intense kids. Her blog is filled with information to help you explore a child led education while making meaningful connections with your children. Discover favorite read alouds, seasonal books, games, art projects, hands-on activities, and learn to just breathe through the ups and downs of life. She loves nature, farm life, good books, knitting, new pens, and hot coffee. Erin is a contributing writer for Weird Unsocialized Homeschoolers. Her work has also been featured on Simple Homeschool and Book Shark.