Have you been skipping art in your homeschool, but you are ready to start implementing it now? Or maybe you aren't sure how you can work art into your homeschool. No worries! You may not know this, but ChalkPastel.com has multiple ways to help you add art to your home and homeschool.
And we can't wait to show you just how easy it is! No matter what kind of homeschooler you are, we have a way for you to bring the joy of art into your home.
Whether you are a serious planner mom or a spontaneous fun family, we have some ideas to share with you. Because art can be the cherry on top of all your learning at home and kids thrive when they can use their hands and exercise their creativity!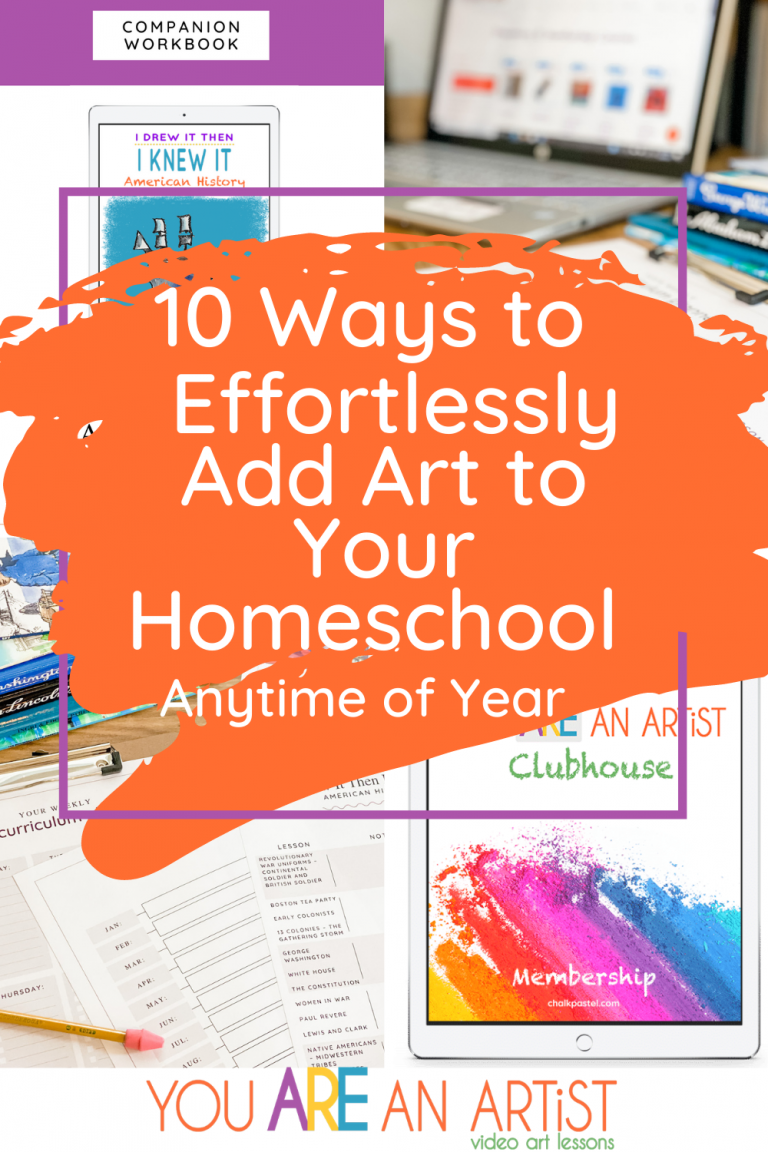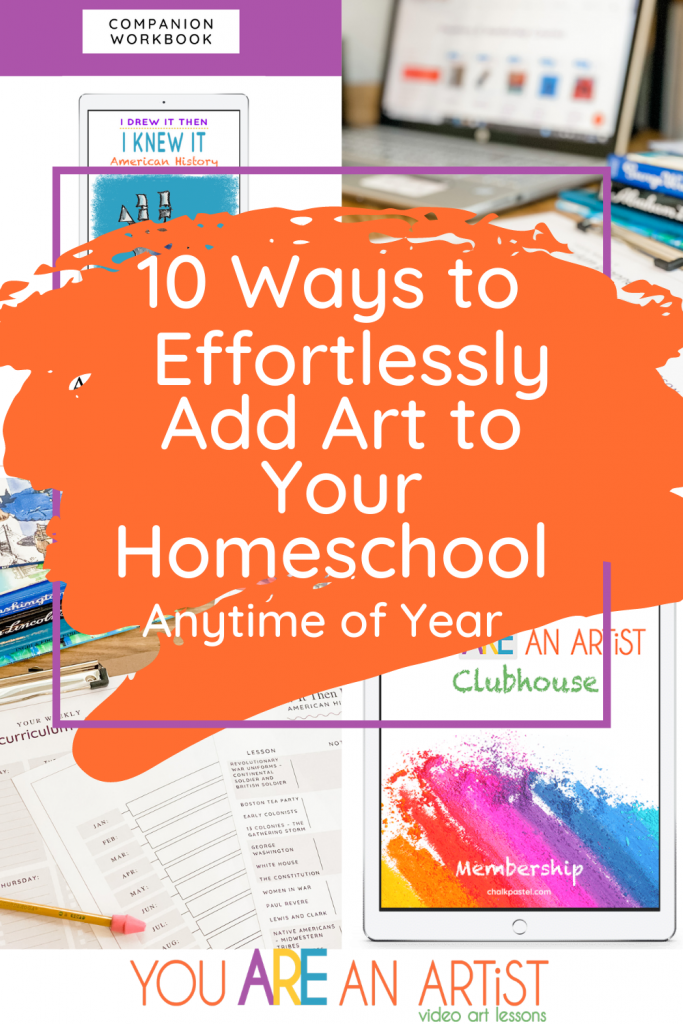 10 Ways You Can Plan Homeschool Art with You ARE An Artist
Spontaneous
If your homeschool family likes to wake up each morning and see where the day takes them, you can access over 600 art lessons anytime with your Clubhouse Membership. Just sign in to your membership and browse through all the available lessons and choose. Easy!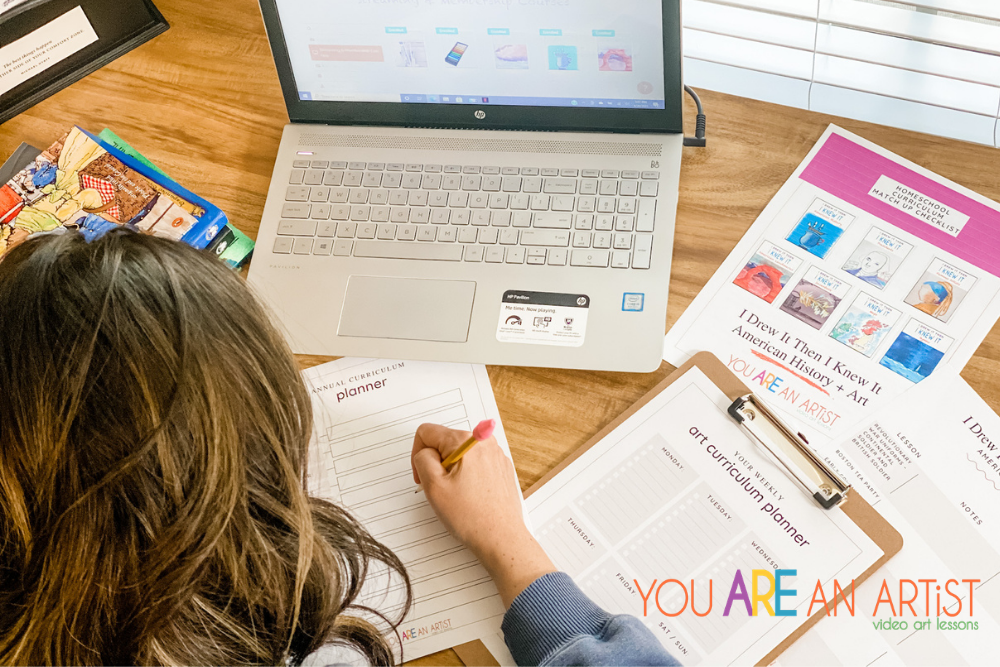 Coordinate with Your Homeschool Curriculum 
This option is perfect for families that like to plan their weeks and months ahead. Since You ARE An Artist has a wide range of art lessons spanning from history, science, nature, famous artists, composers, presidents, Bible, hymns, inventors, space, and more – you can find an art lesson to coordinate with just about anything you may be studying! You can find this by using the search bar inside your membership or browsing through the various courses. Make sure you take advantage of our companion workbooks to access multiple art lesson planner pages too!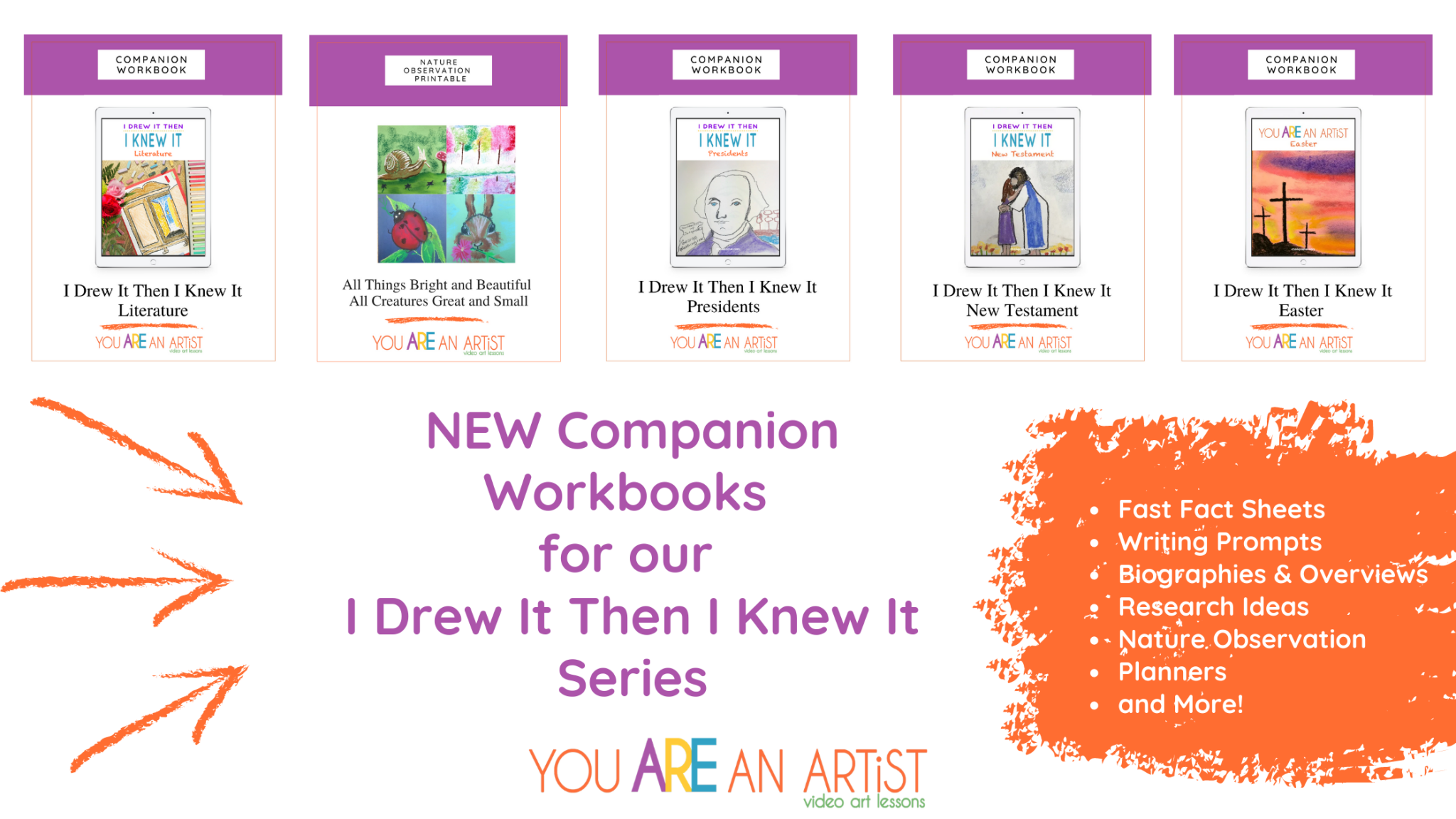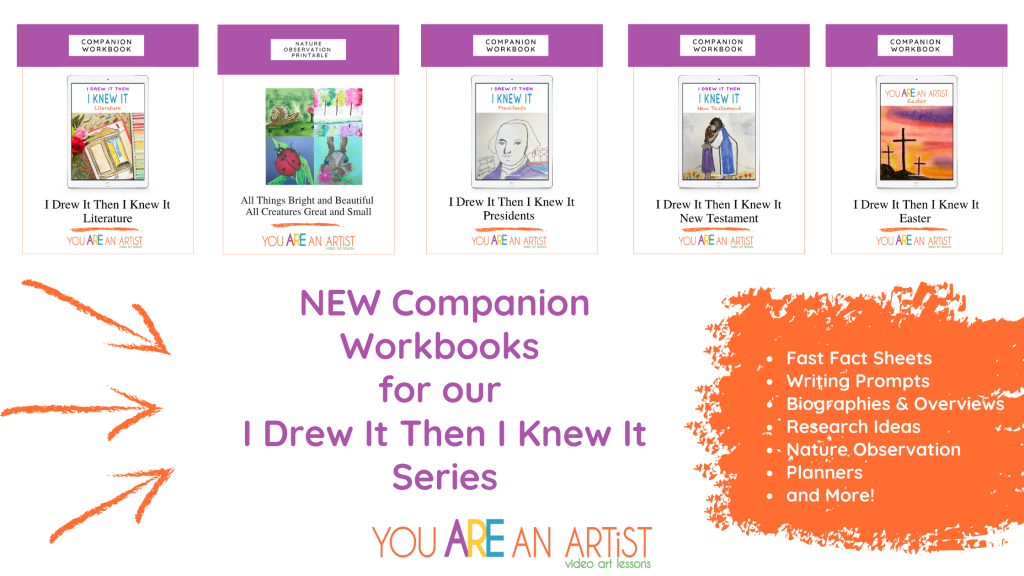 Companion Workbooks for Homeschool Studies 
Since we just mentioned these in #2, let's talk about the companion workbooks a bit more in-depth. We have been creating companion workbooks to go along with our I Drew It Then I Knew It Series. Each of these workbooks comes with a recommended book list for the topic, biographies or overviews, planner pages, fast facts, writing prompts, research ideas, and more to complement whatever you are learning. Our companion workbooks make adding art to your homeschool easier than ever! Everything you need to complete a fantastic homeschool lesson with art is right at your fingertips.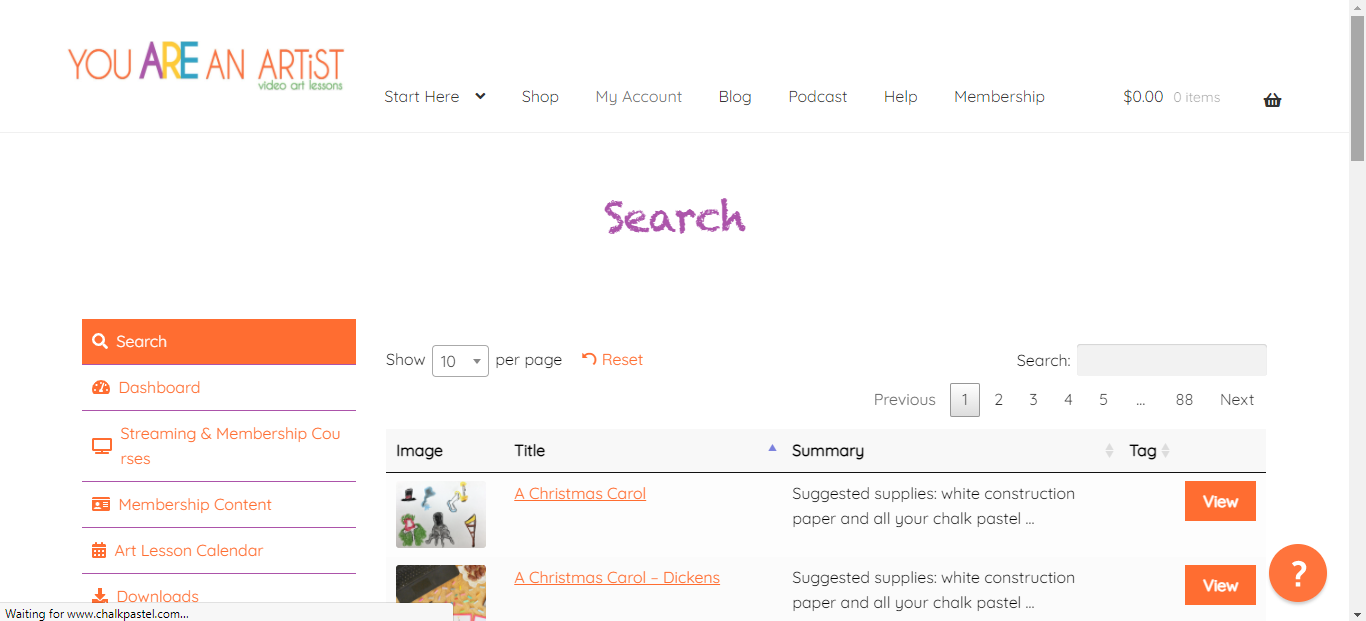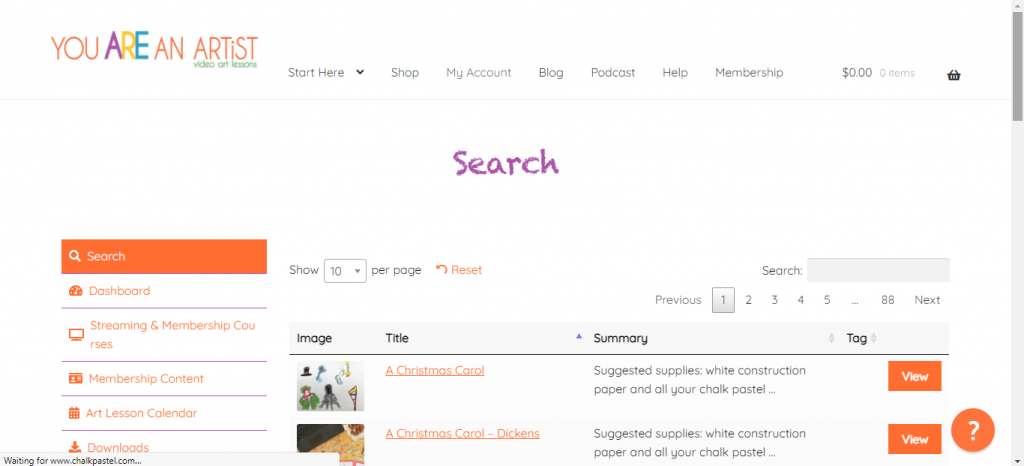 Search Bar
Don't forget to utilize the search bar within your membership dashboard. The search bar is an easy way to find a last-minute art lesson or plan as far ahead as you need. Either way, pop whatever you are looking for in the search bar to search over 600 art tutorials.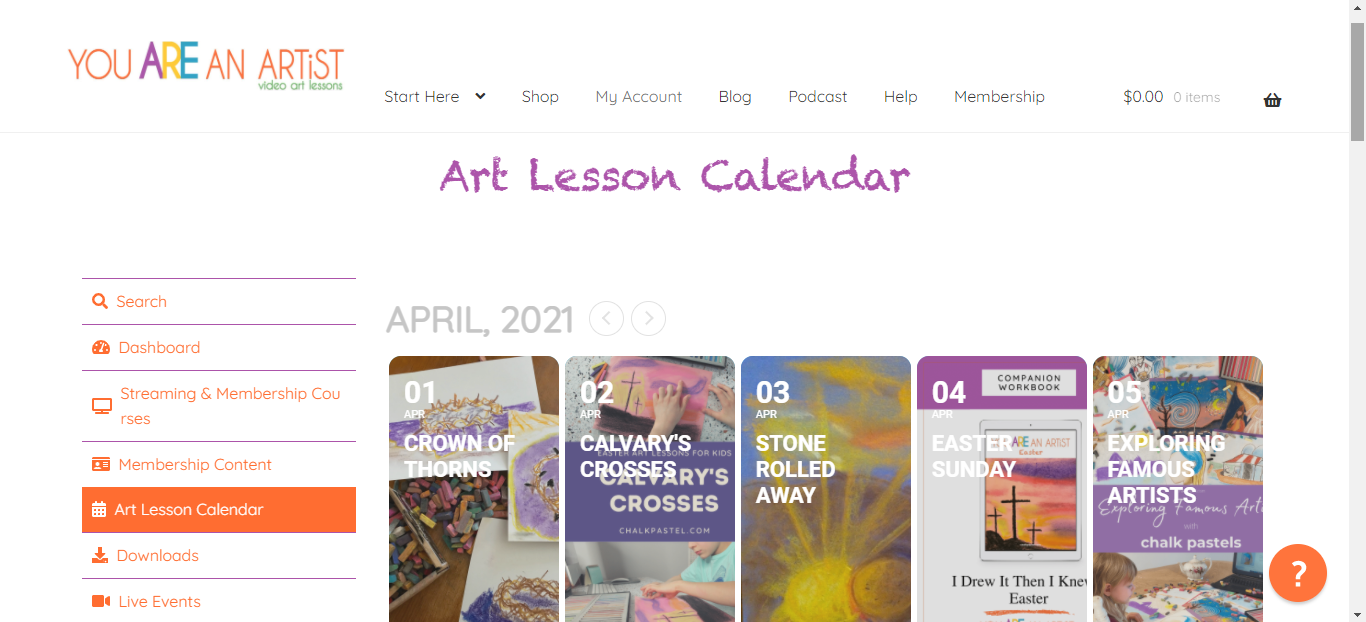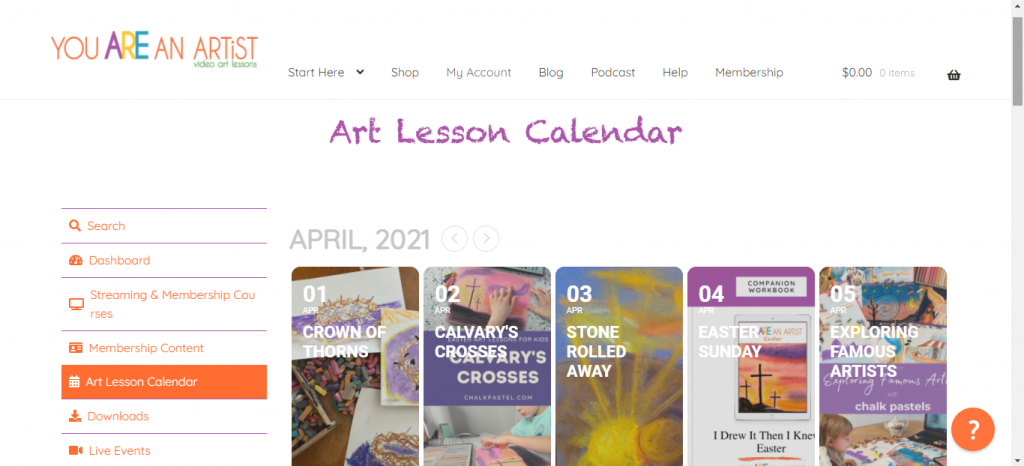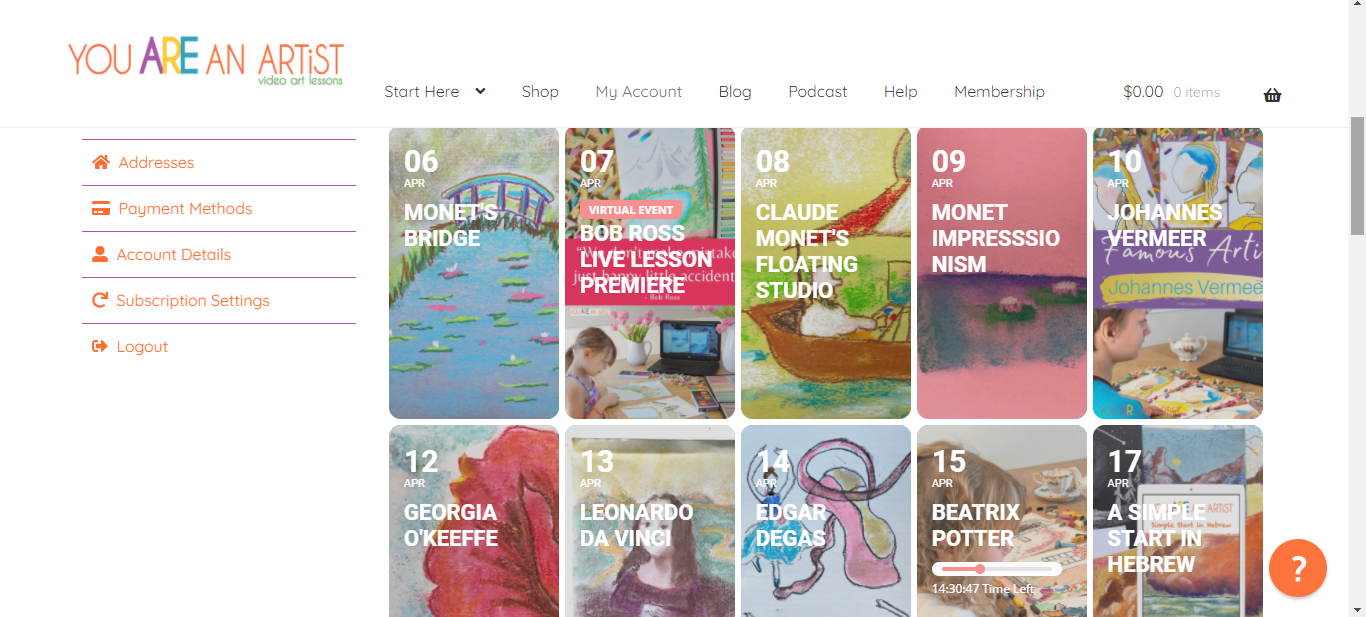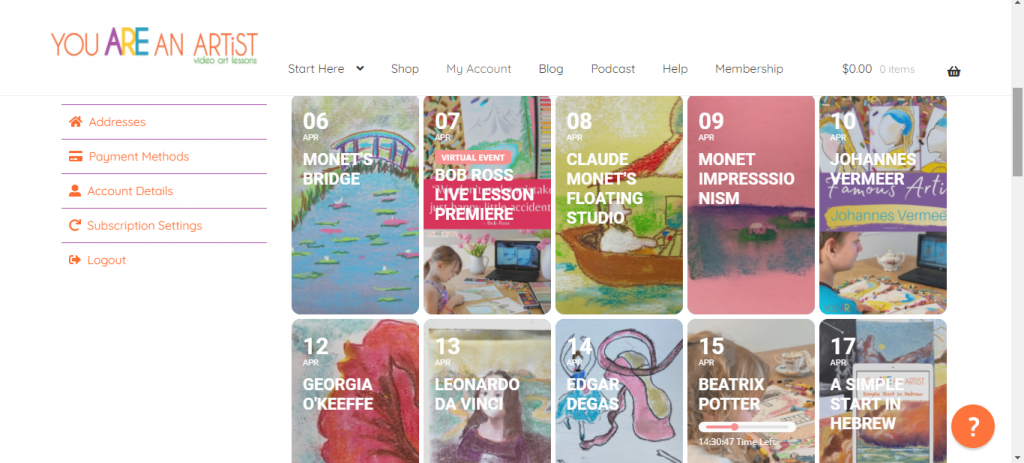 Art Lesson Calendar
Nana and the You ARE An Artist team are always planning new and exciting lessons for Clubhouse members. You will find live events, holiday art, and seasonal relevant lessons pre-planned for you. Accessing the art lesson calendar is easy; it's right inside your membership dashboard. Utilize the art lesson calendar, and you will never forget another fun opportunity to enjoy art in your homeschool!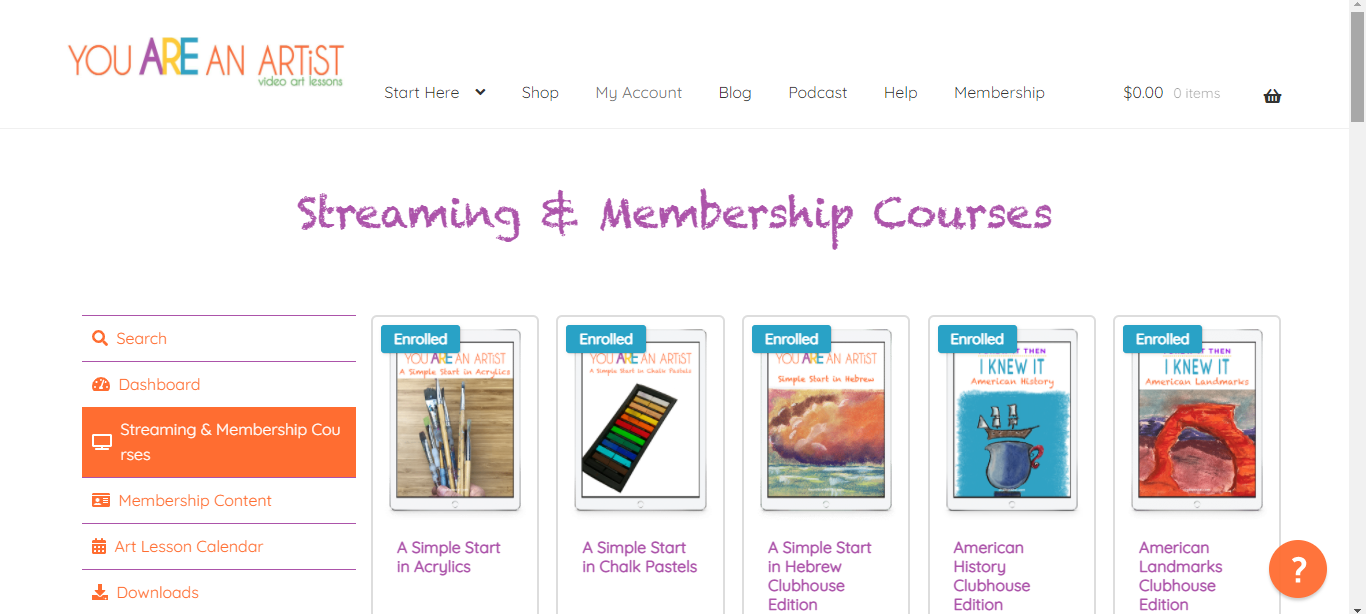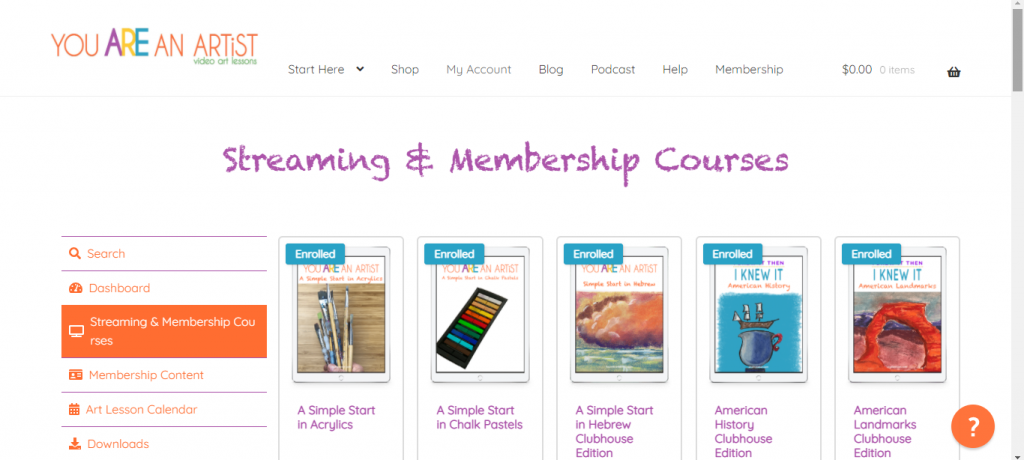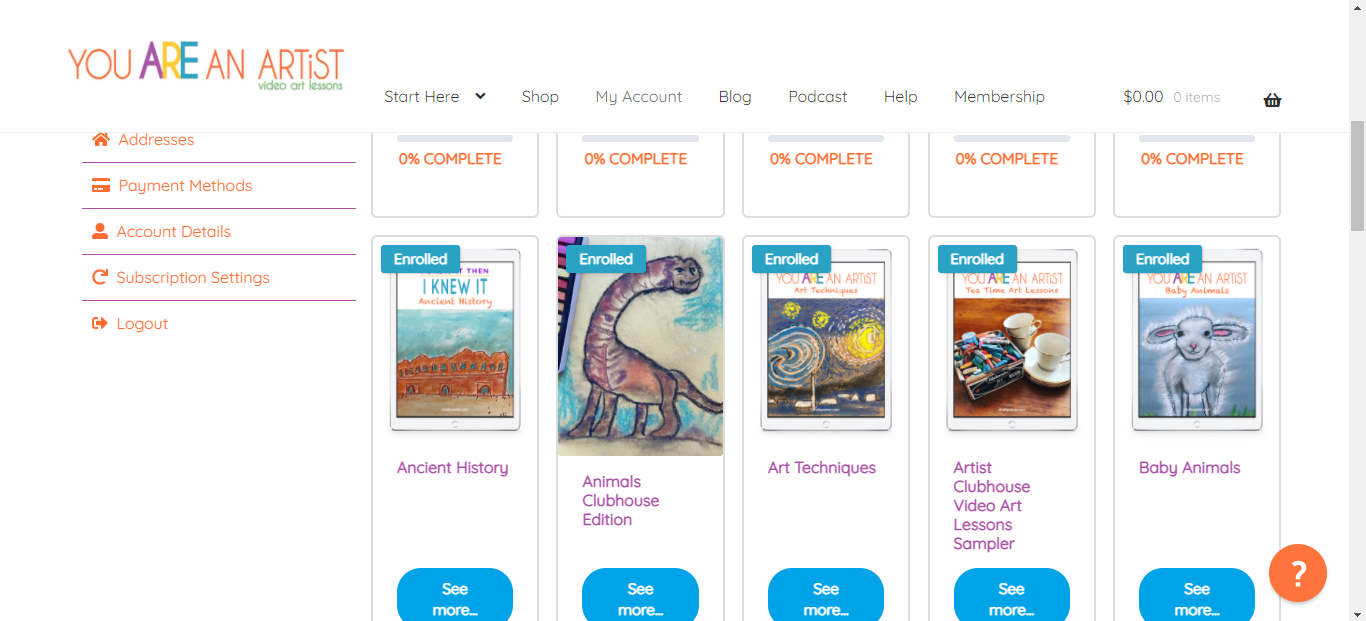 Courses
Not sure what to study? We have a solution for that too! Please browse through all of our courses to see what your children might find interesting. We have an entire series dedicated to I Drew It Then I Knew It and many other topical art courses to keep learning at home exciting. Pick a course and dive right in. Learning never has to be boring with You ARE An Artist.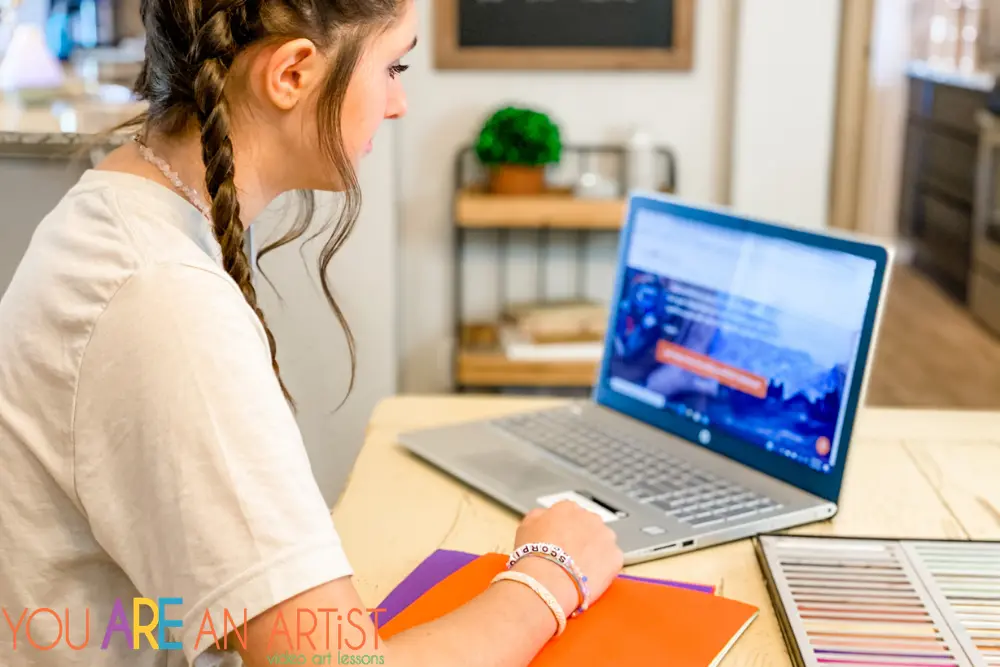 Art for a Credit for Homeschooling High School
Do you have a teen that needs an art credit for high school? We have just the thing! Let us walk you through how simple it is to receive an art credit using chalk pastels.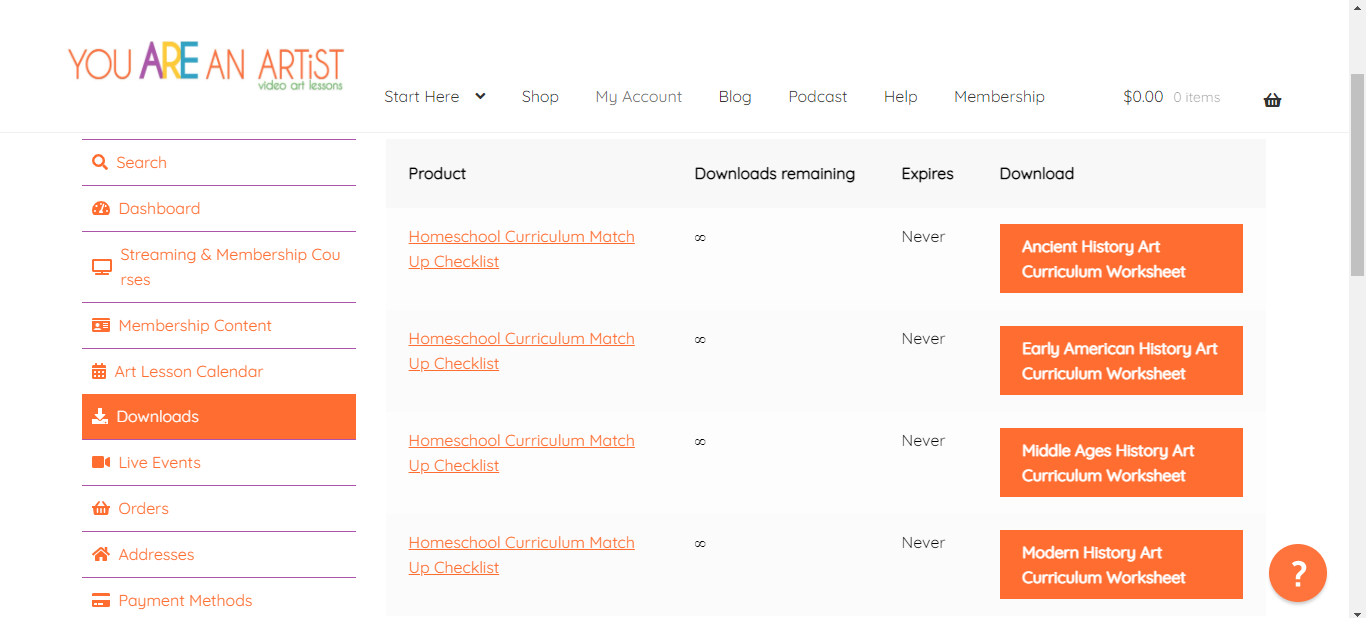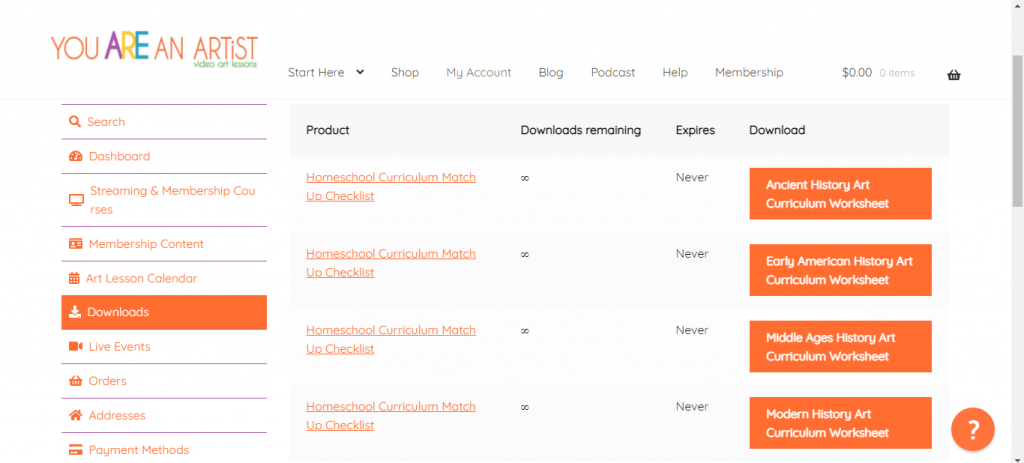 Homeschool Curriculum Match-Up Lists 
You ARE An Artist also has another effortless way to add art into your homeschool lessons with a match-up list. Download a curriculum match-up list from your dashboard for Ancient, American, Medieval, or Modern History and add art to any history lesson.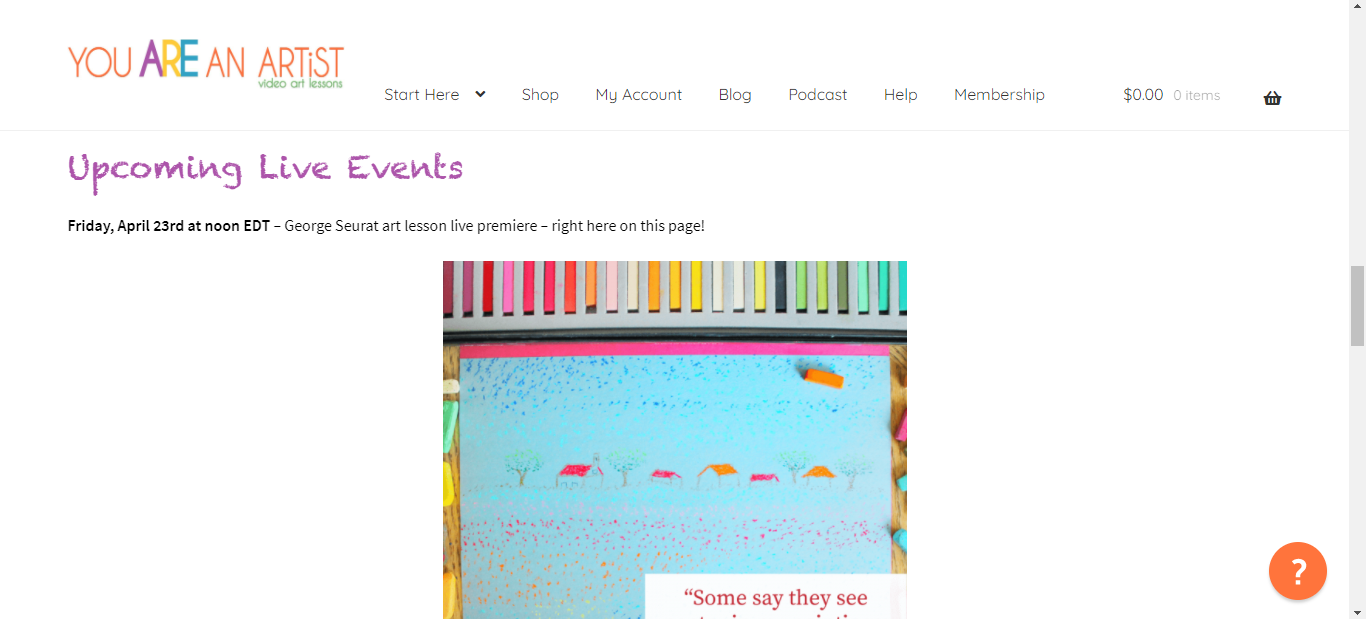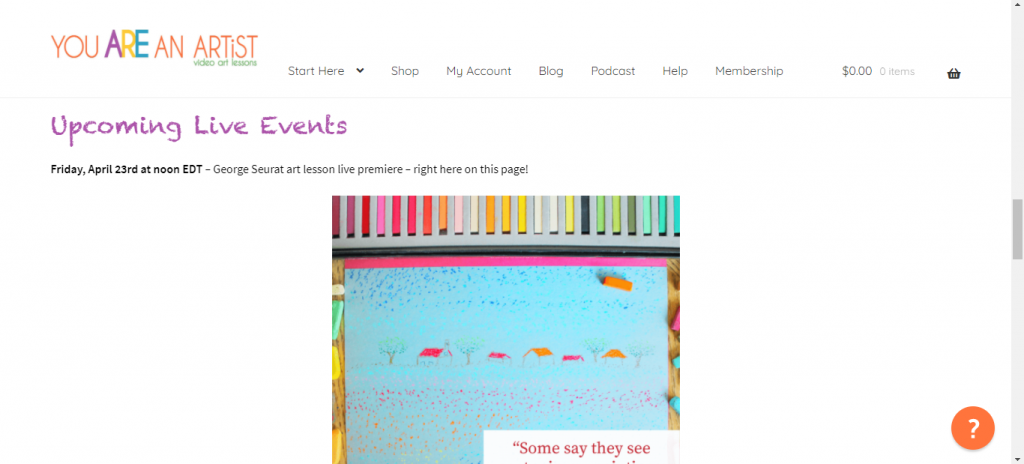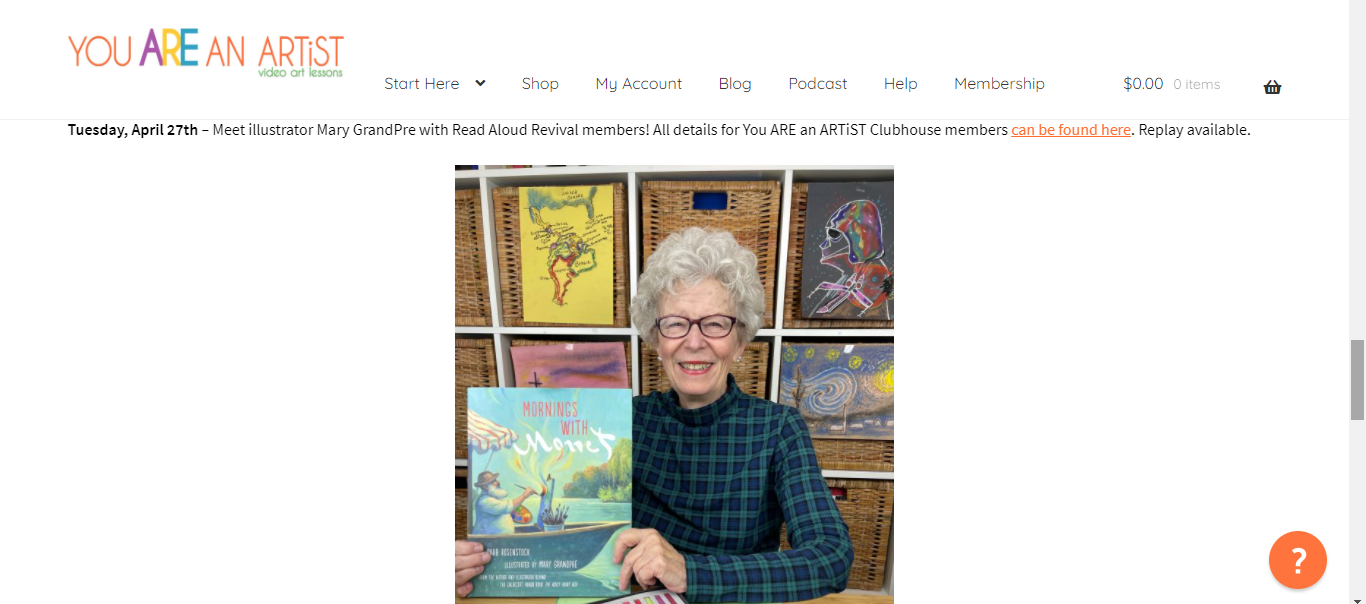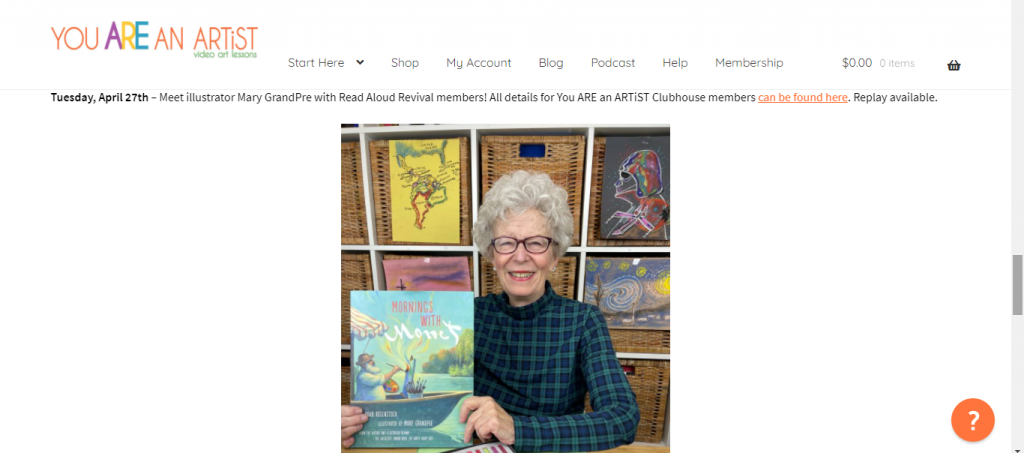 Live Events
Here at You ARE An Artist, we are always planning exciting ways to bring art into your homeschool. One of the ways we do that is by hosting live events online with our community. You can log into your membership dashboard to keep up with all of the upcoming events and add them to your planner or calendar, so you never miss it! Then your family can tag us on social media using @chalkpastelart and hashtag #youareanartist. Your kids will have an amazing time as you search the hashtag to see all of your fellow homeschoolers out there doing the same art lesson.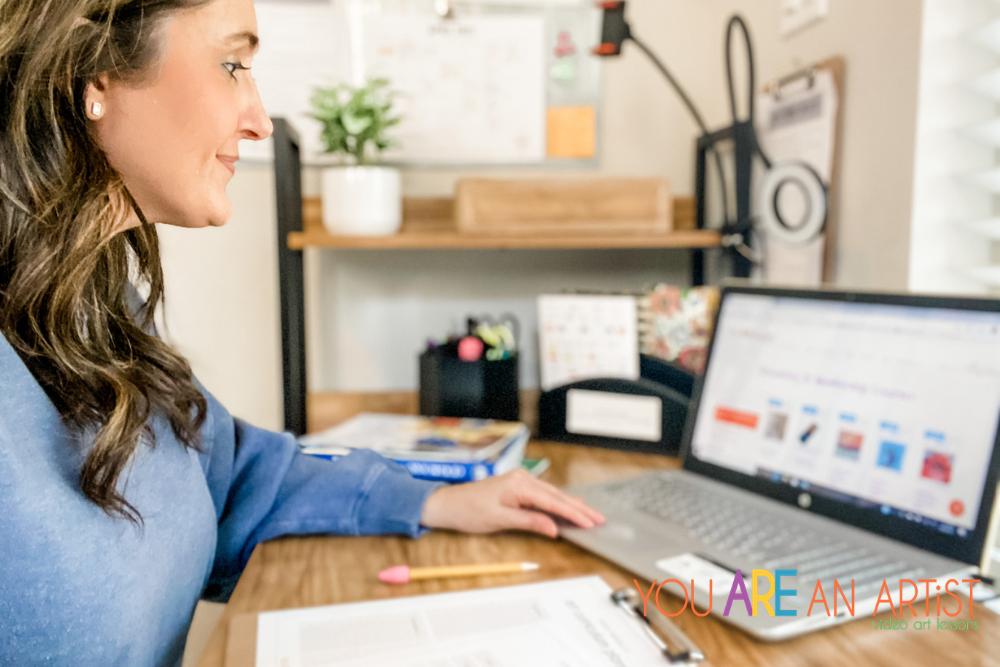 Family Time
Art adds joy and erases the mundane from our homes and homeschools, so remember, You ARE An Artist on rainy days, for family time, and anytime you hear "I'm Bored"! Stretch your membership as far as possible by using it recreationally; it doesn't have to be just for homeschool. Saturdays, summer, tea times, anytime with friends and family are also perfect times for chalk pastels.
Don't forget we have plenty of lessons for preschool so that you can add your youngest to the fun too. You can always add a little learner to any of our chalk pastel lessons, just give them a piece of paper and a couple of chalk pastels, and they will feel like the big kids!
We hope to help you make the most of your learning at home together and your membership! Don't have a membership yet? No worries! Grab yours now.
Courtney is a Jesus-pursuing, native Texan, homeschool mom of three, and she believes homeschooling can be a peaceful and productive rhythm. At Grace, Grow & Edify she helps families create peaceful homeschooling atmospheres through faith, organizational strategies, and cultivating strong roots at home. She is also the founder of Homeschool Mastery Academy.