Here are some wonderful homeschool learning ideas with August art activities to help you stay cool! Are you enjoying the the dog days of summer? Maybe you're looking for some boredom busters? Or you're hoping for one more week of Summer Art Camp. These ideas will inspire fun and easy learning!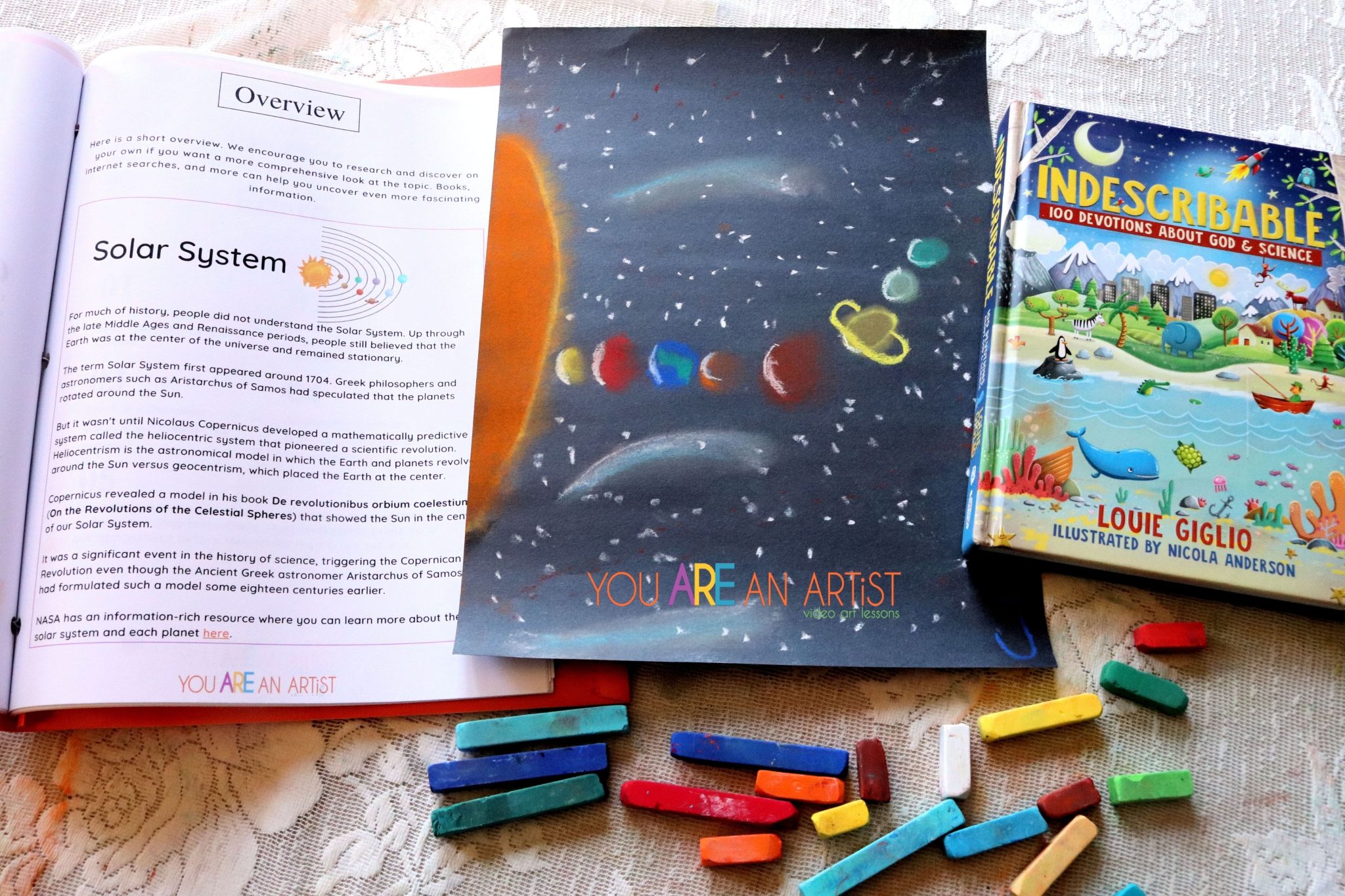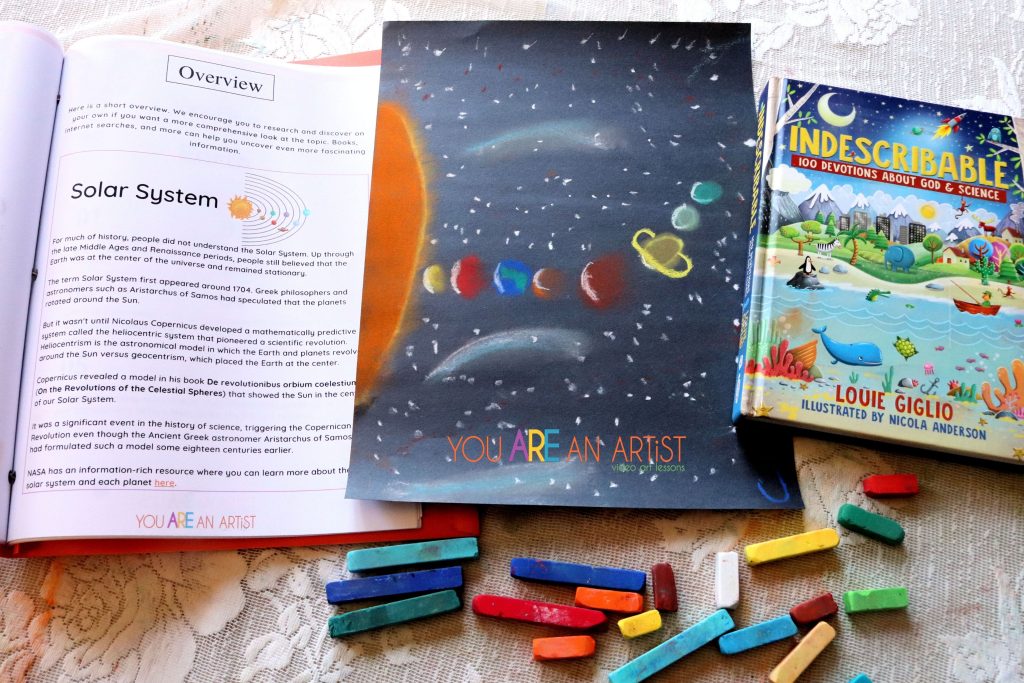 August Evenings are for Homeschool Astronomy
August is a great month to learn about astronomy by pulling out your chalk pastels and painting what you see! Get ready early in the month to celebrate astronaut Neil Armstrong's birthday on August 5th (1930). Keep the telescopes out to enjoy The Perseids Meteor Shower August 11th-12th.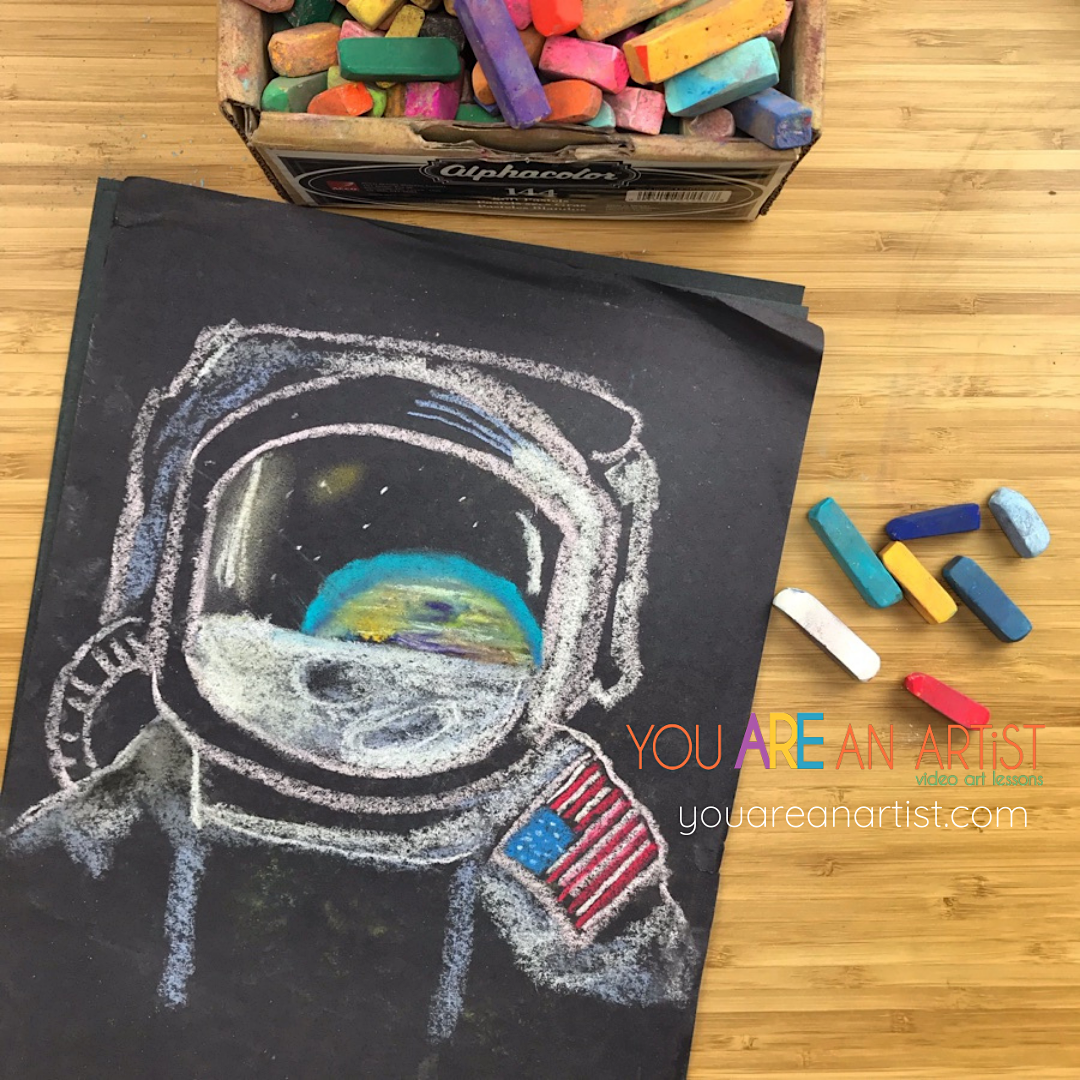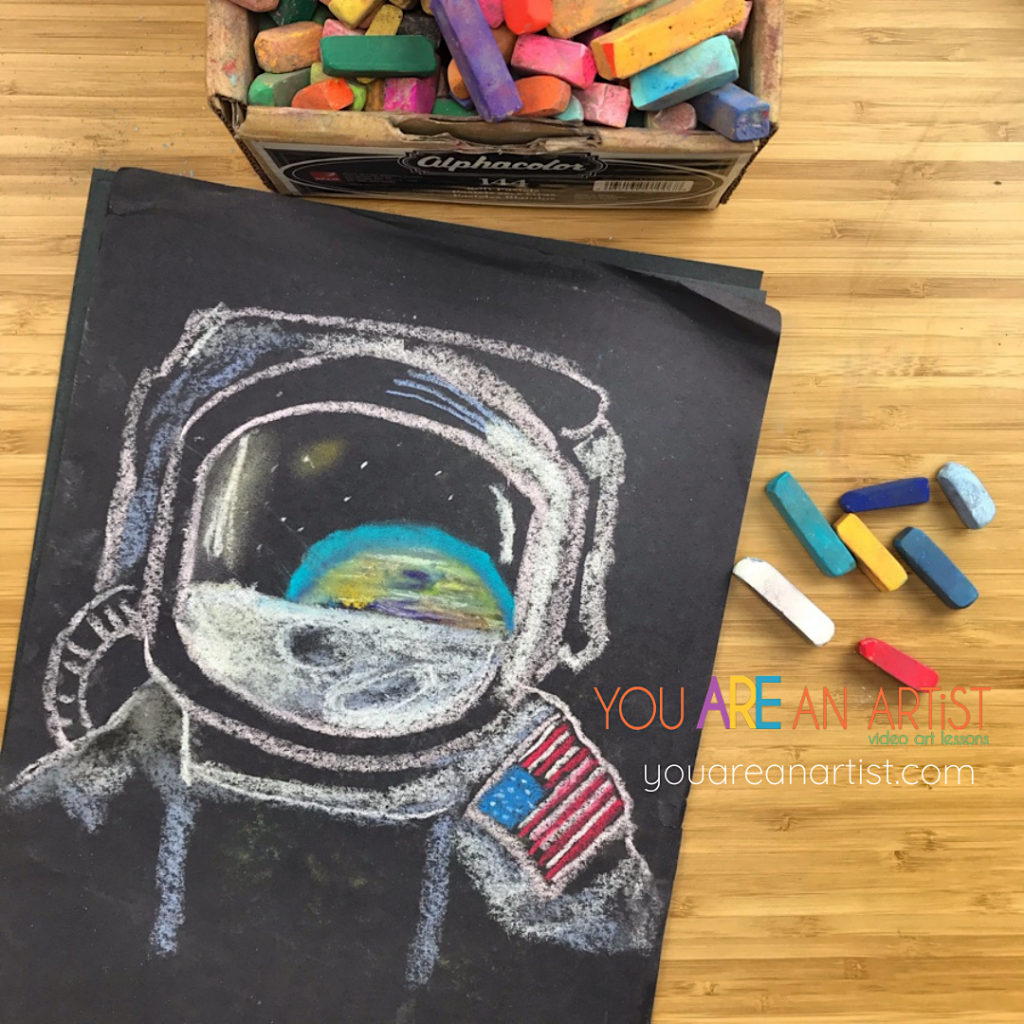 Everything You Need for a Homeschool Moon Mission Unit Study, will get you started! Decide if you chalk the Summer Night Sky by flashlight or wait until morning?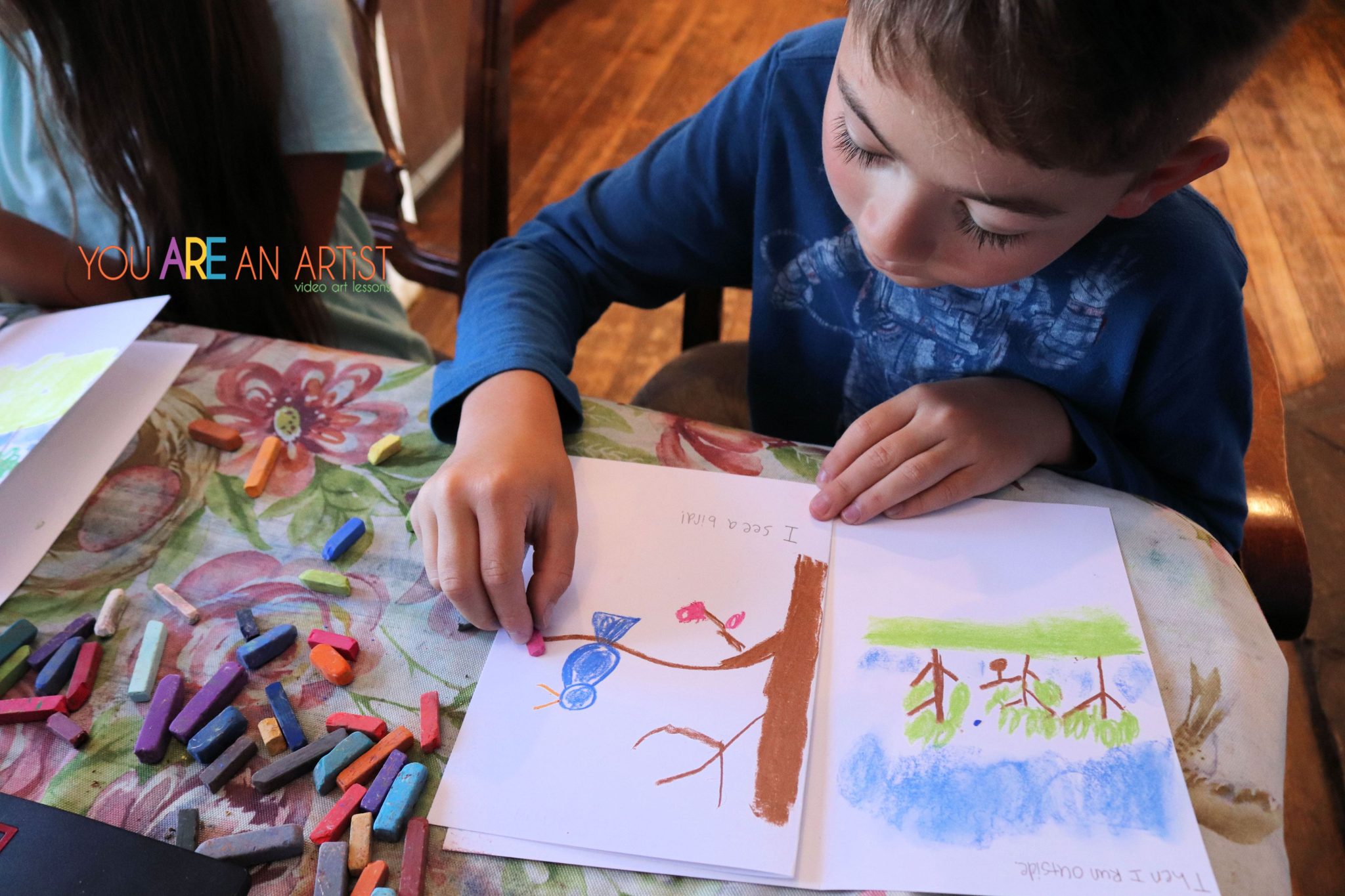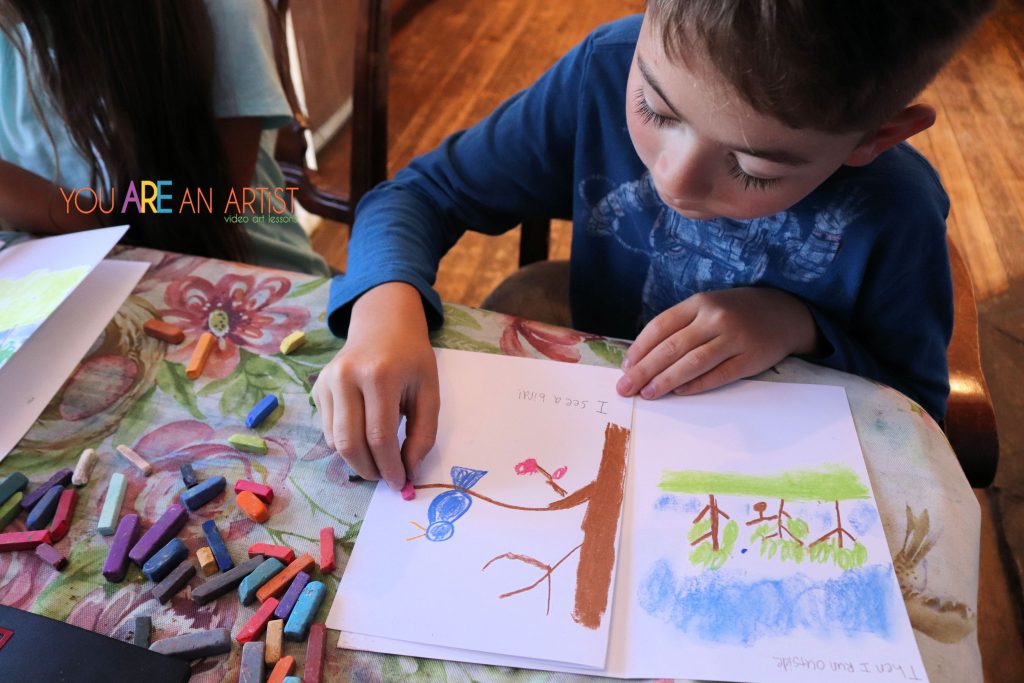 Make a Homemade Book
If you have a child ready to read why not make a homemade learn to read book? A book created especially for your young reader is sure to spark interest. You can design your book in just a few simple steps and choose your child's favorite topic! Nana leads the way with a fun, backyard story. New this month for You ARE an ARTiST Clubhouse members.
August Historical Events for Your Homeschool Studies
Did you know, "August", the name of the month was originally a Latin word, Sextilis? In 8th century BC, during the early Medieval period, the month was renamed to August in honor of Augustus Caesar, the first Roman emperor. August is filled with great opportunities to study Ancient Rome!

On Aug 24, 79 AD Mount Vesuvius erupted. Nana loves Geography. Join her and Map Italy. Looking to have a blast? Chalk an Erupting Volcano!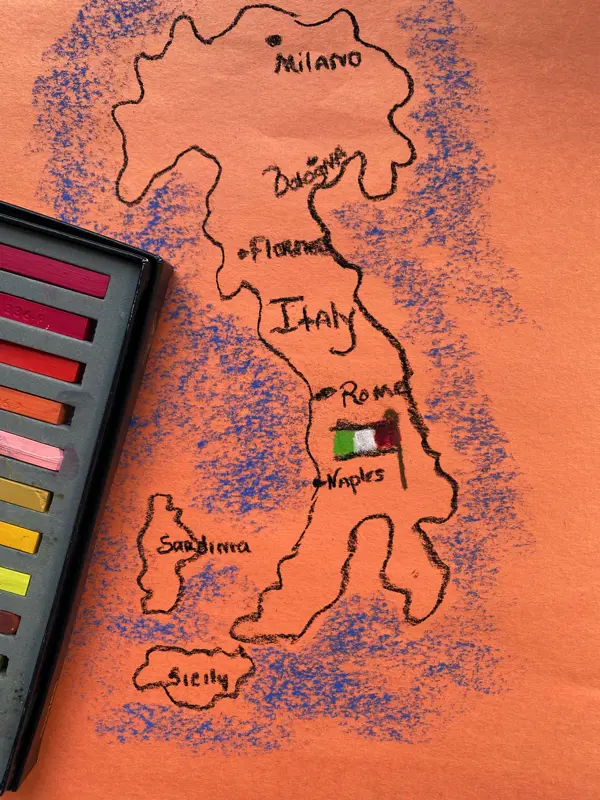 Keep your toga party going and celebrate these famous Roman birthdays on August 31st – Caligula (12 AD) & Commodus (161 AD). It's always fun to paint Roman soldiers and their beautiful galea (that's fancy for helmet).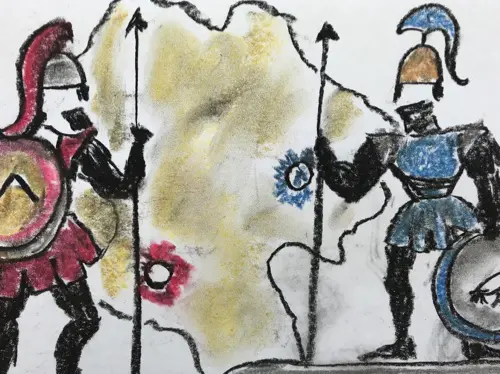 Learn Homeschool History With Art!

We believe combining art with history is one of the best ways to teach. Here is Why Adding Art to History Makes All the Difference.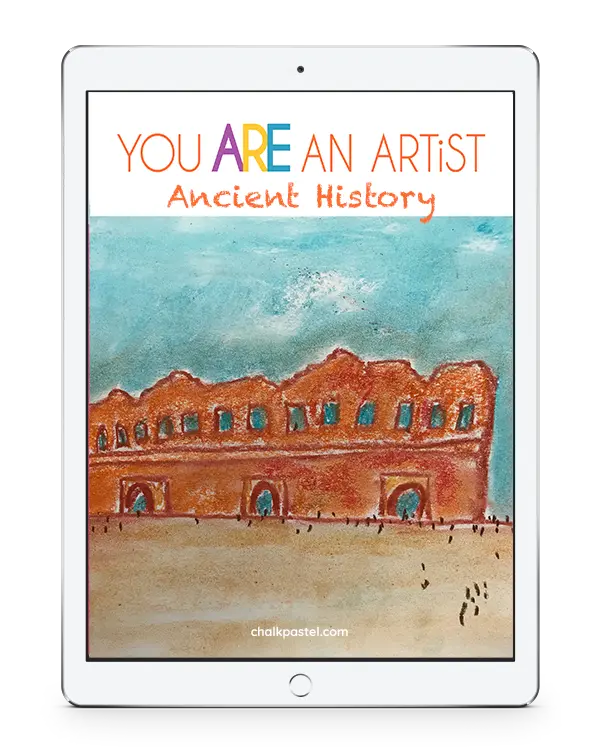 Columbus sailed the ocean blue in 1492

We have all sung the cute rhyme. Did you know, he sailed on August 3, 1492. Christopher Columbus set sail from Palos, Spain, with three ships, Nina, Pinta and Santa Maria. Chalk the epic voyage with Nana and create your own ship for the journey. Don't forget to name it!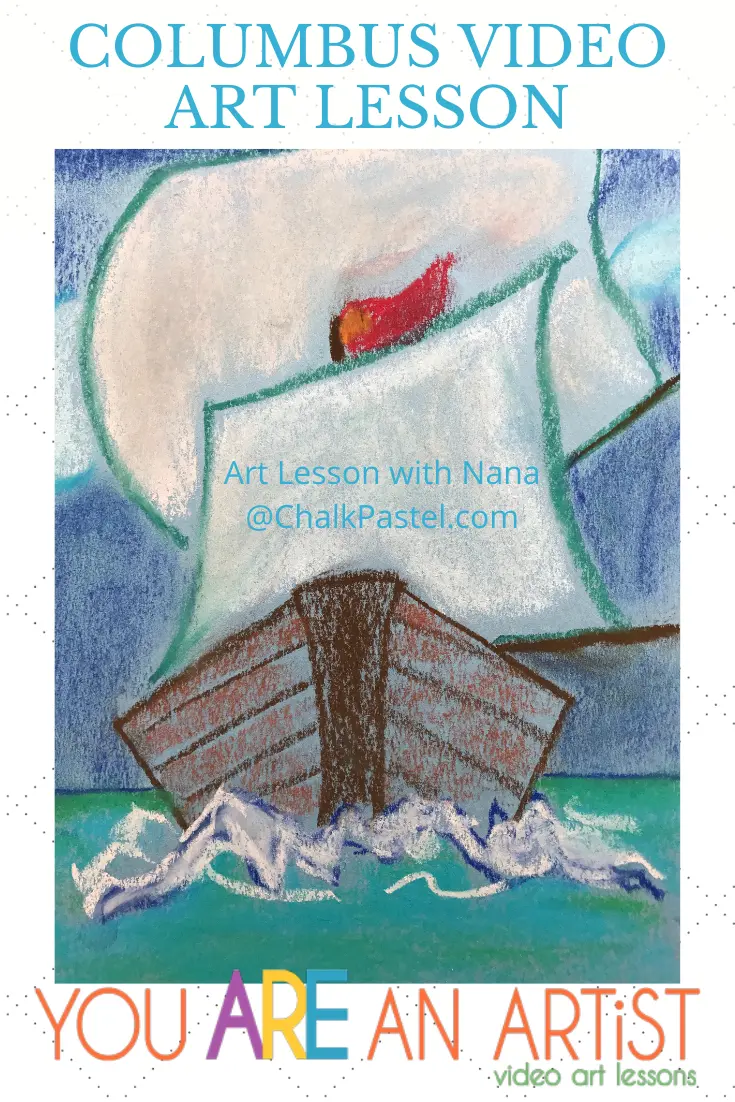 Homeschool History War Studies
Do you have a homeschool student who is interested in war studies? Mark your calendar for these August "war time" historical events and spend time mapping Europe, chalk different styles of war helmets from Modern History Clubhouse, and get spiffy with Napoleon's uniform from American History Clubhouse.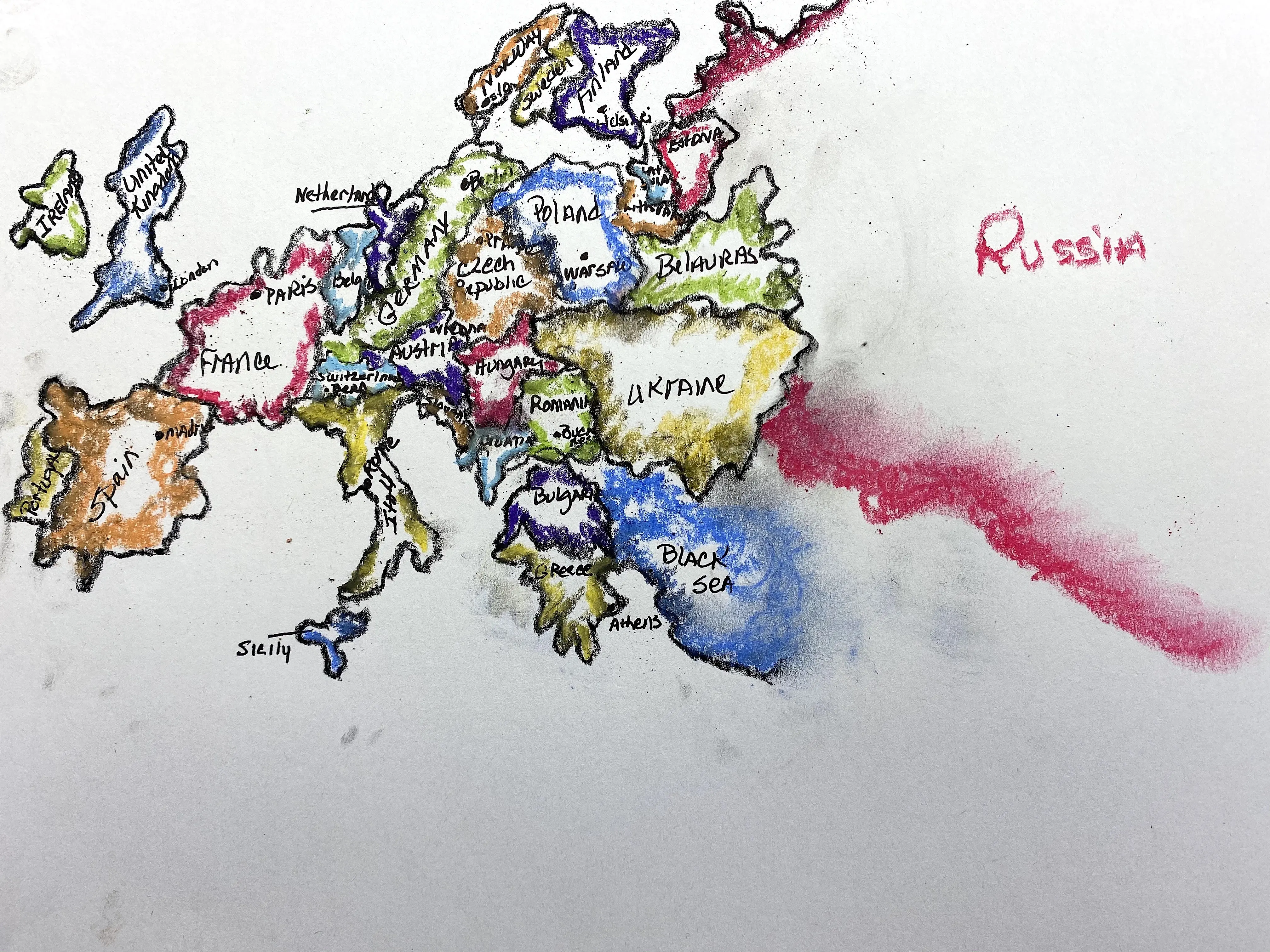 August 1, 1944 – Anne Frank penned her last entry into her diary.
August 6, 1945 – The first Atomic Bomb was dropped over the center of Hiroshima
Napoleon Bonaparte's birthday August 15, 1769
Let's Hear It For the Girls With These Homeschool Women's Studies!
August 18, 1920 – The 19th Amendment to the U.S. Constitution was ratified, granting women the right to vote.
Celebrate this momentous event by Nana's Women's Suffrage and The Constitution art lessons. Vote who is going to clean up after dinner.

One special woman's birthday to honor this month, Mother Theresa August 26th, (1910). There have been more companion guides added to the Disciples Unit Study. Be sure to incorporate these valuable lessons into your daily morning time. You can find valuable tips and resources in: How to Plan an Awesome Home Bible Study for Kids.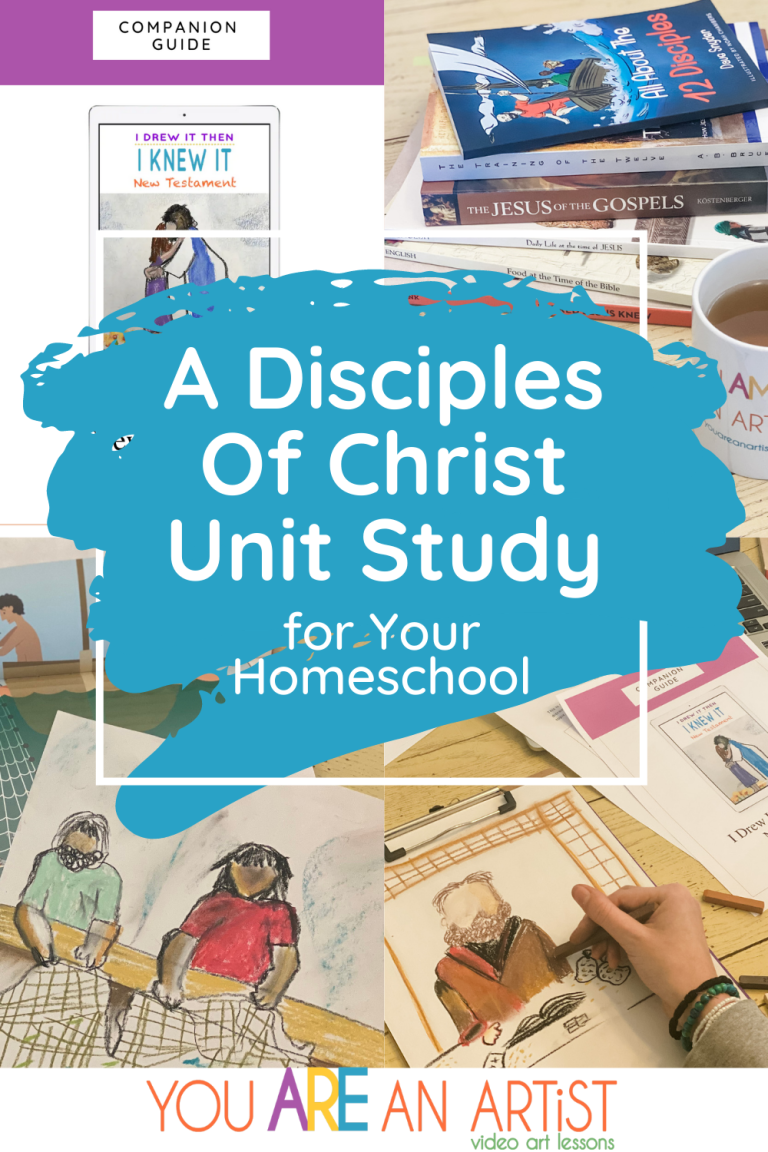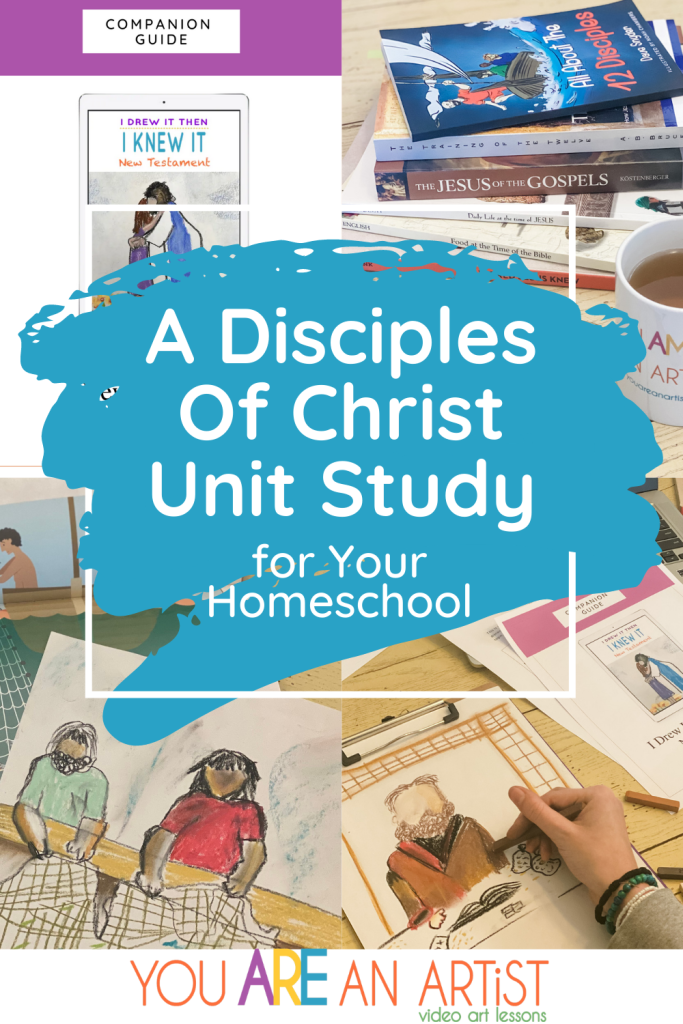 Celebrate Famous August Birthdays
Learn about America's early Presidents in the American Presidents Video Art Lessons.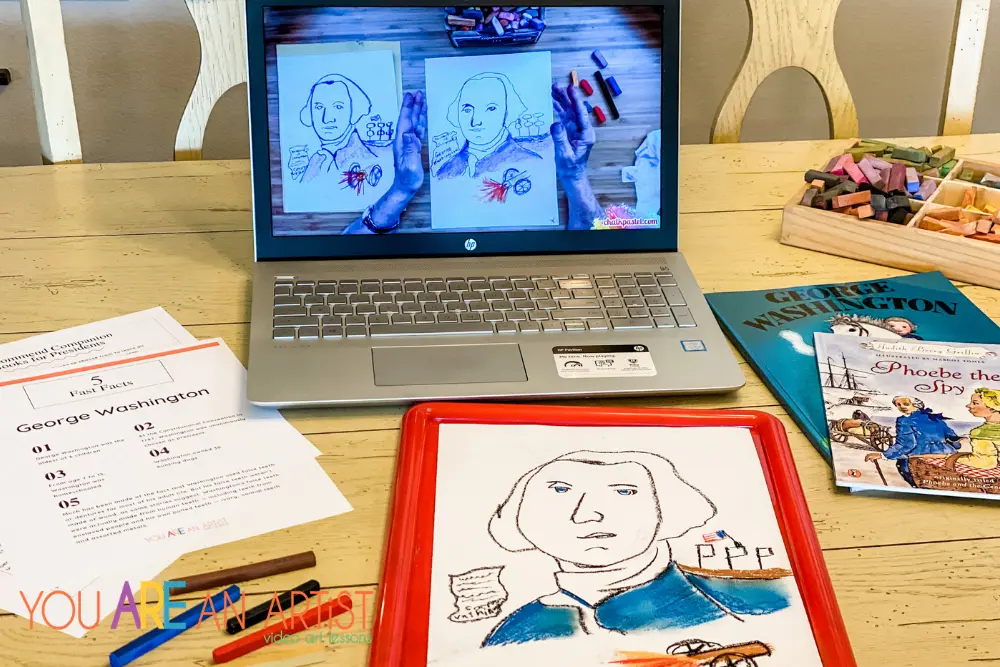 Celebrate two former presidents' birthdays Barack Obama August 4th (1961) & Bill Clinton August 19th (1946). July Homeschool Art Activities offered numerous opportunities to chalk America's birthday. If you missed it, consider chalking those same beautiful patriotic creations for the presidents' birthdays!
Early American Legends with August Art Activities
Mid-month celebrate famous legends Annie Oakley August 13th (1860), Doc Holliday August 14th (1851), and Davy Crockett August 17th (1786) by chalking a Western Landscape.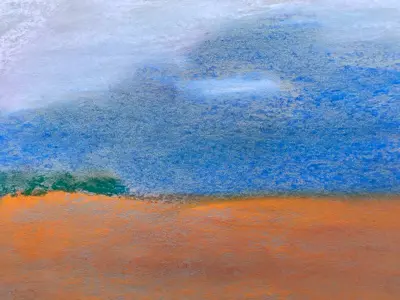 Davy Crockett is known as a hero of the Alamo. It is rumored he was also a bear hunter. We prefer to respect these beautiful mammals by chalking them! Learn more Bears: An Art and Book Study for Your Homeschool.
August Art Activities Honoring Inventors!
August is Inventors Month. Be sure to discover all the great inventions in the Inventors Clubhouse. From Galileo to magnets – your STEM lovers will enjoy it.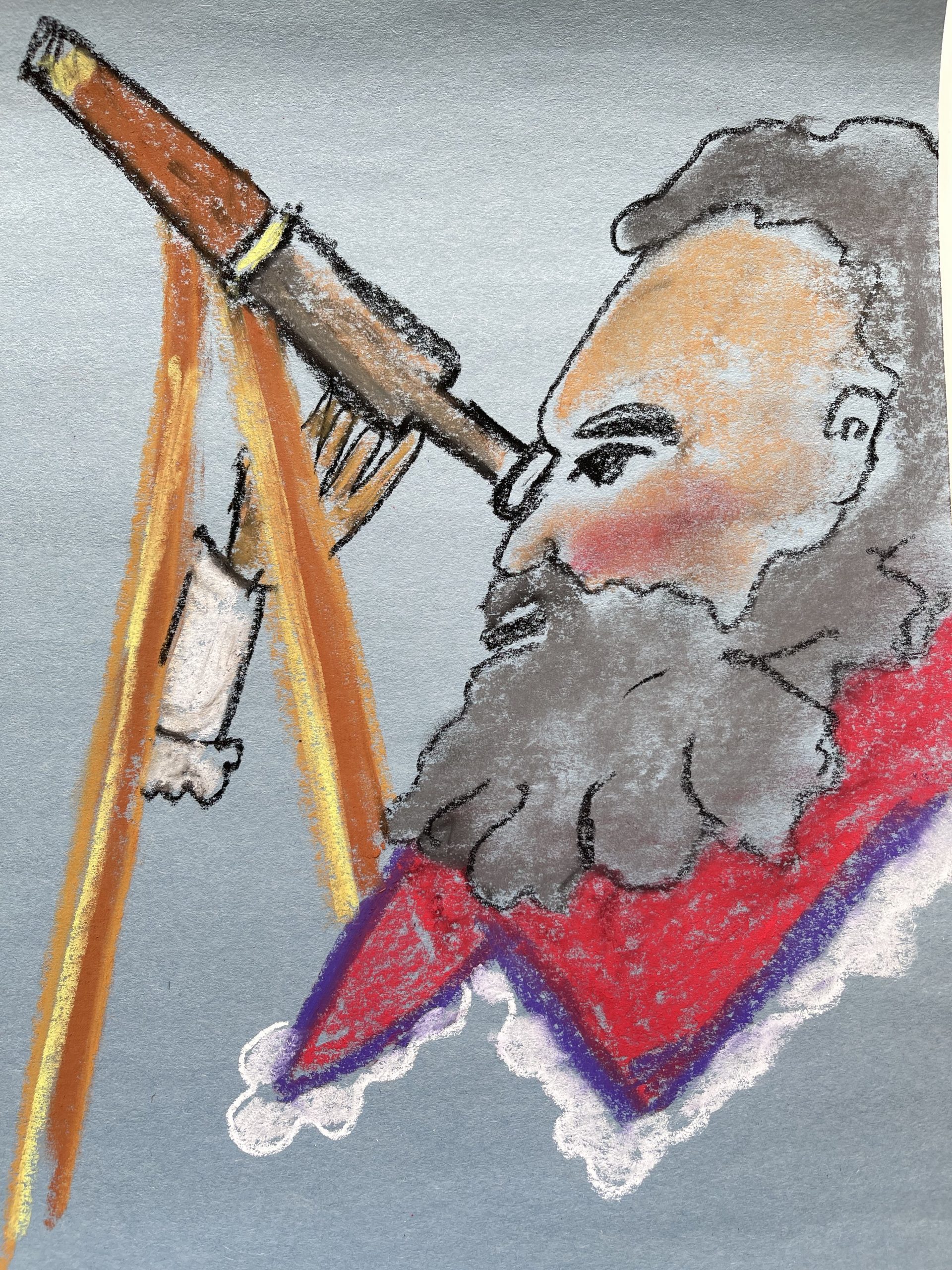 Celebrate Orville Wright's birthday on August 19th, (1871) with an aviation joke.

Why did the librarian get kicked off the plane?

It was overbooked!
Literature and Fine Arts for Your Homeschool
You ARE An Artist is thrilled to offer Fine Arts Curriculum for the Family and Fine Arts for High School Credit. If you are looking for an art elective be sure to look into these amazing resources!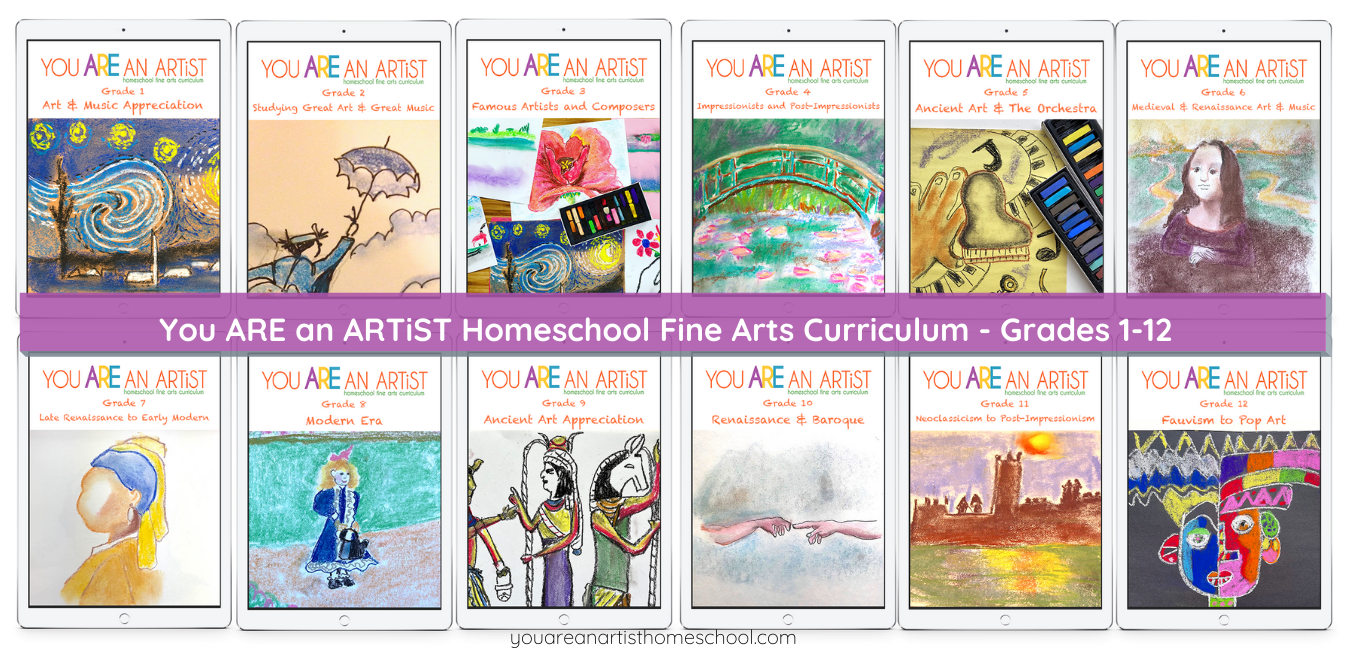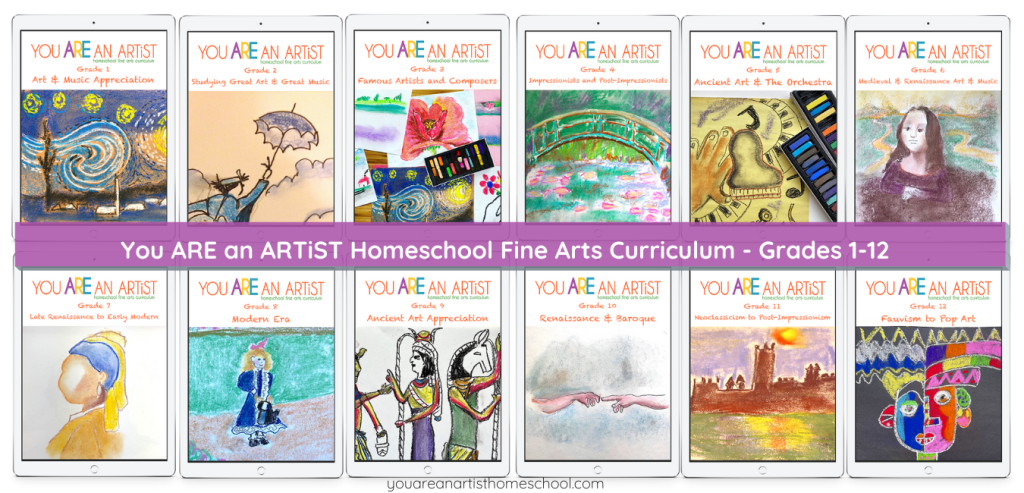 Celebrate August writers, poets, and film makers: Francis Scott Key August 1st (1779), Alfred Hitchcock August 13th (1899), Johann Wolfgang von Goethe August 28th (1749) & Mary Shelley August 30th (1797).
Homeschool Science Art Activities
Chalk Pastel Art Members can now enjoy the new Science Clubhouse. Videos are continually being added. This is a great opportunity to dive deeper into your science lessons by adding these to your August art activities.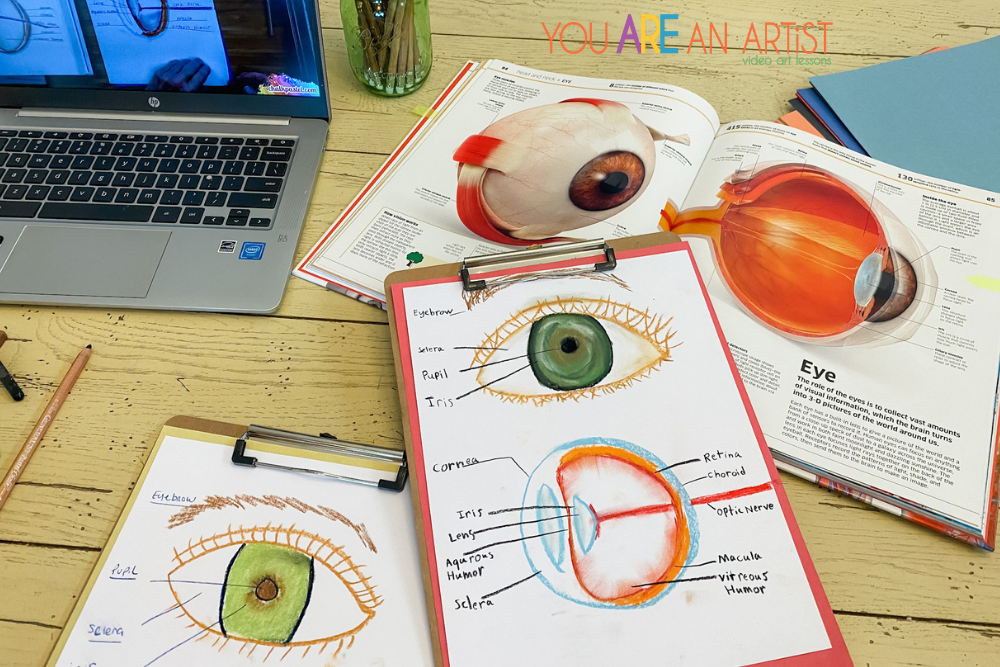 Celebrate philosopher and physician John Locke's birthday on August 29th (1632). Dipping your toes into STEAM? Here is a Homeschool Science and Art Curriculum Match Up. You will also enjoy: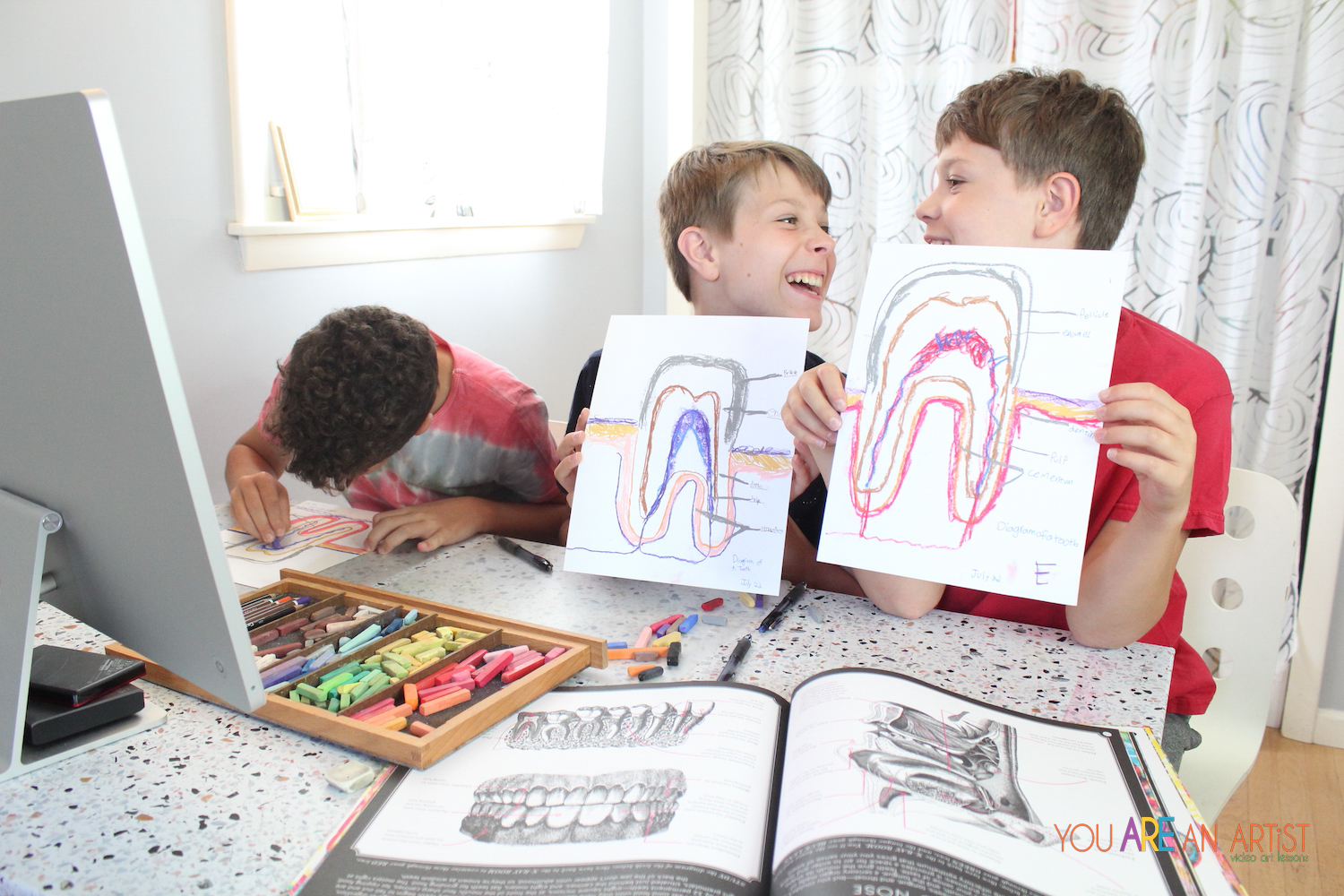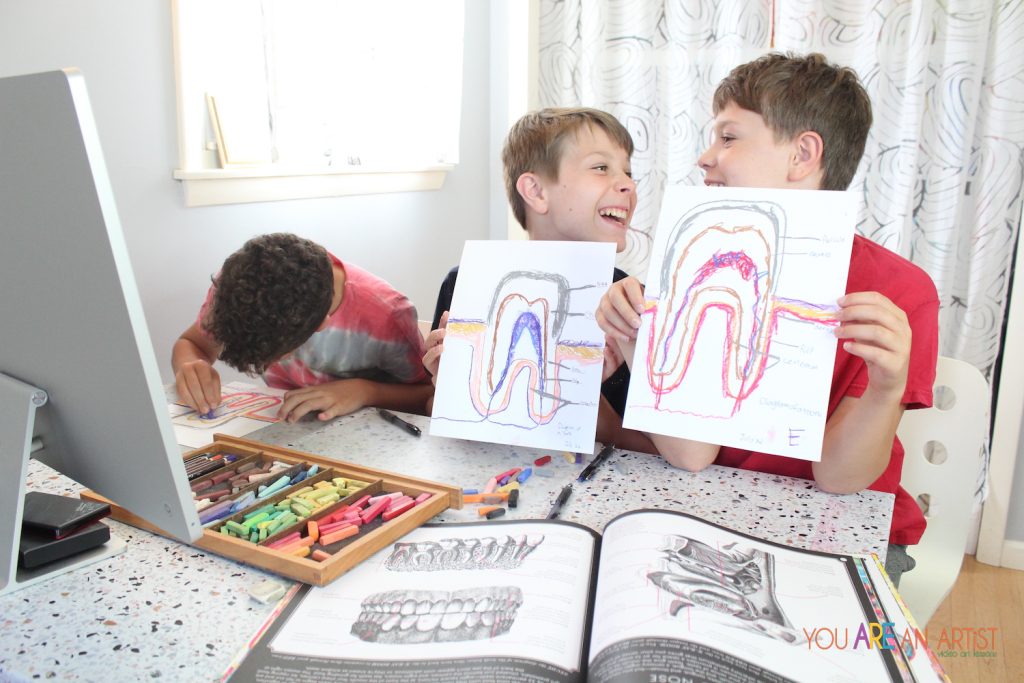 Tooth Diagram Homeschool Art Lesson!
Not to mention that Nana has a brand new tooth diagram lesson for your homeschool anatomy! Back to homeschool time is a perfect time to learn to brush your teeth, round and round, circles small, gums and all…Available in I Drew It Then I Knew It Science! Find out more in A Tooth Diagram Activity for Homeschool Science That Will Make You Smile!
Vacation Landmark Memories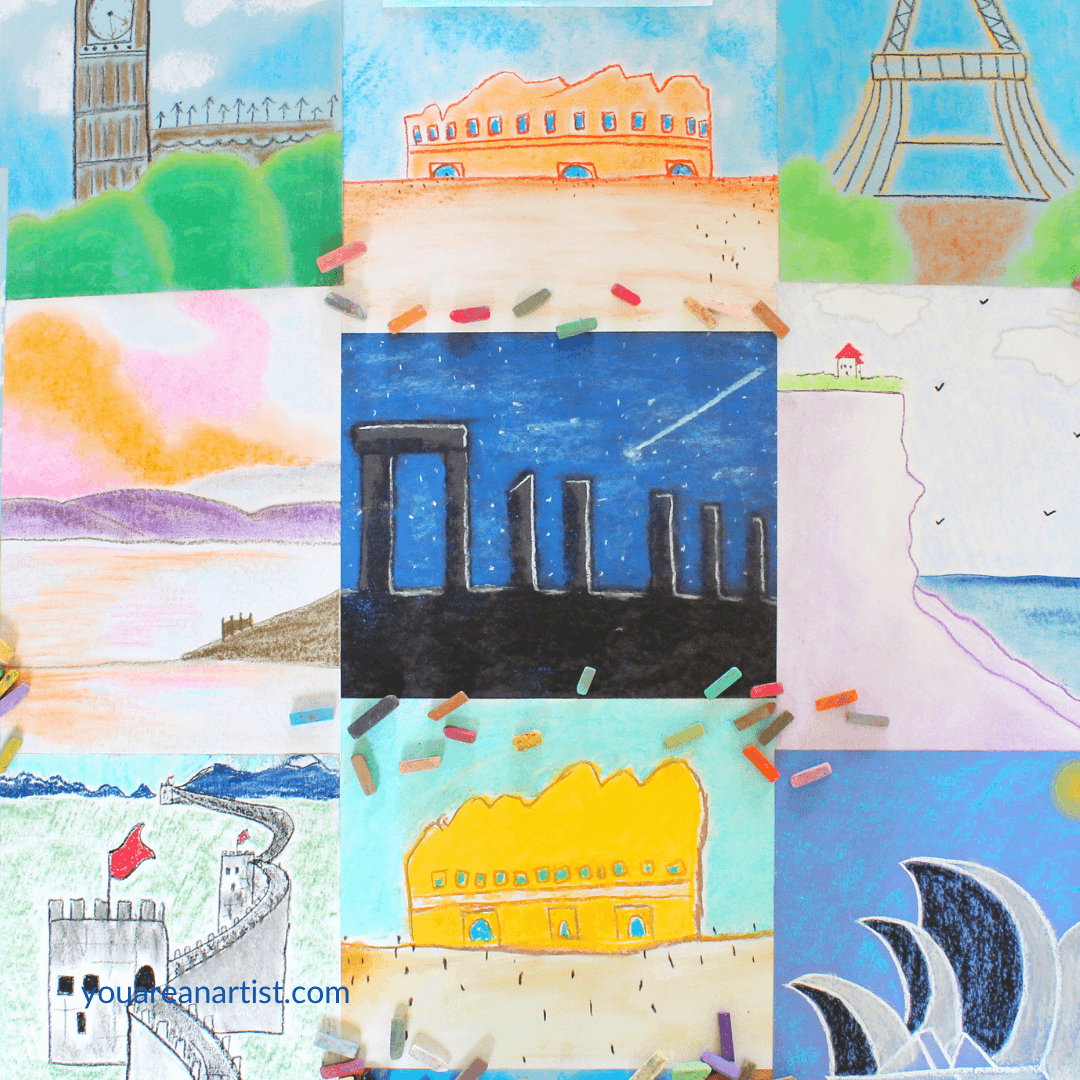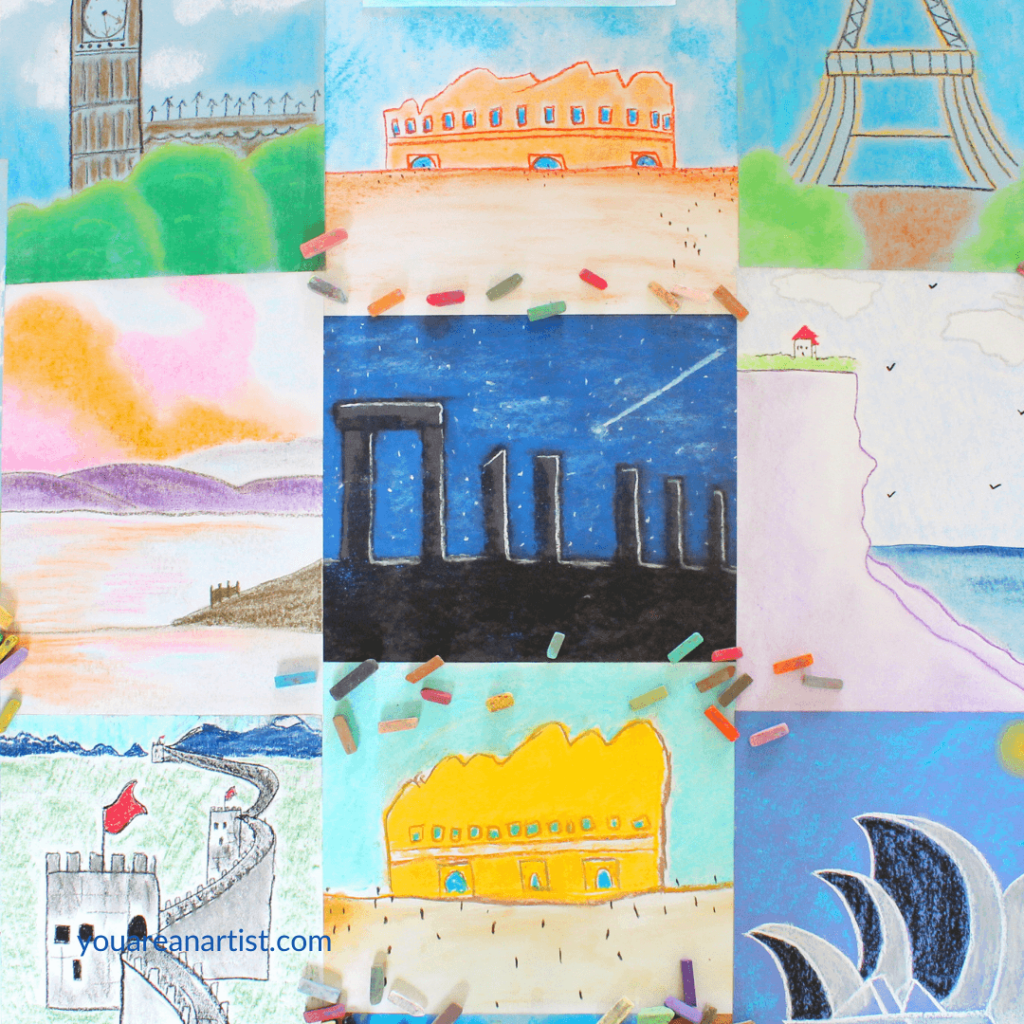 As summer winds down and suitcases are put away, wrap-up your trip by preserving your memories the famous landmarks you visited. Clubhouse Members can pick from American and World Landmarks. Keep these treasures as homemade post cards. Or create a "bucket list" of places you want to visit.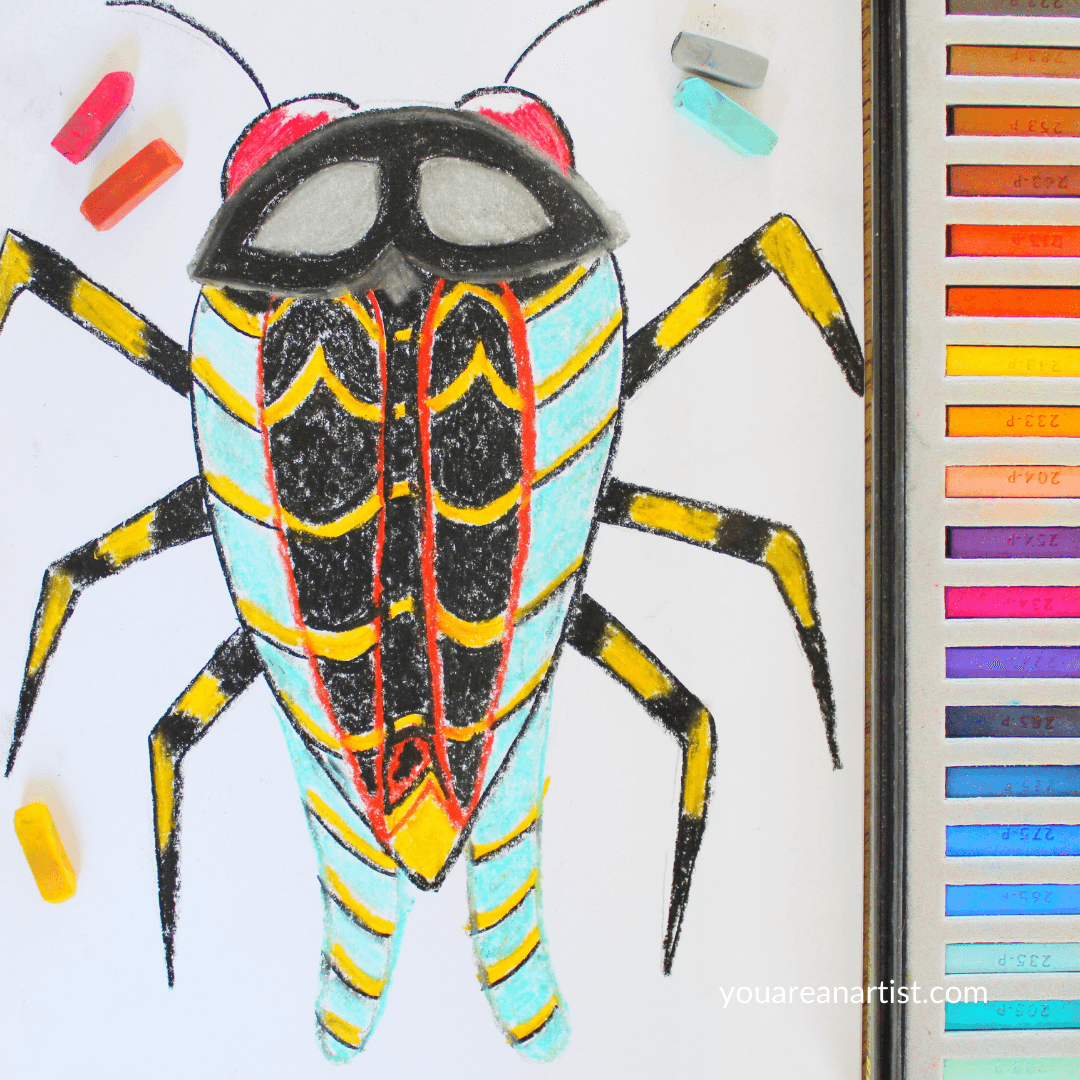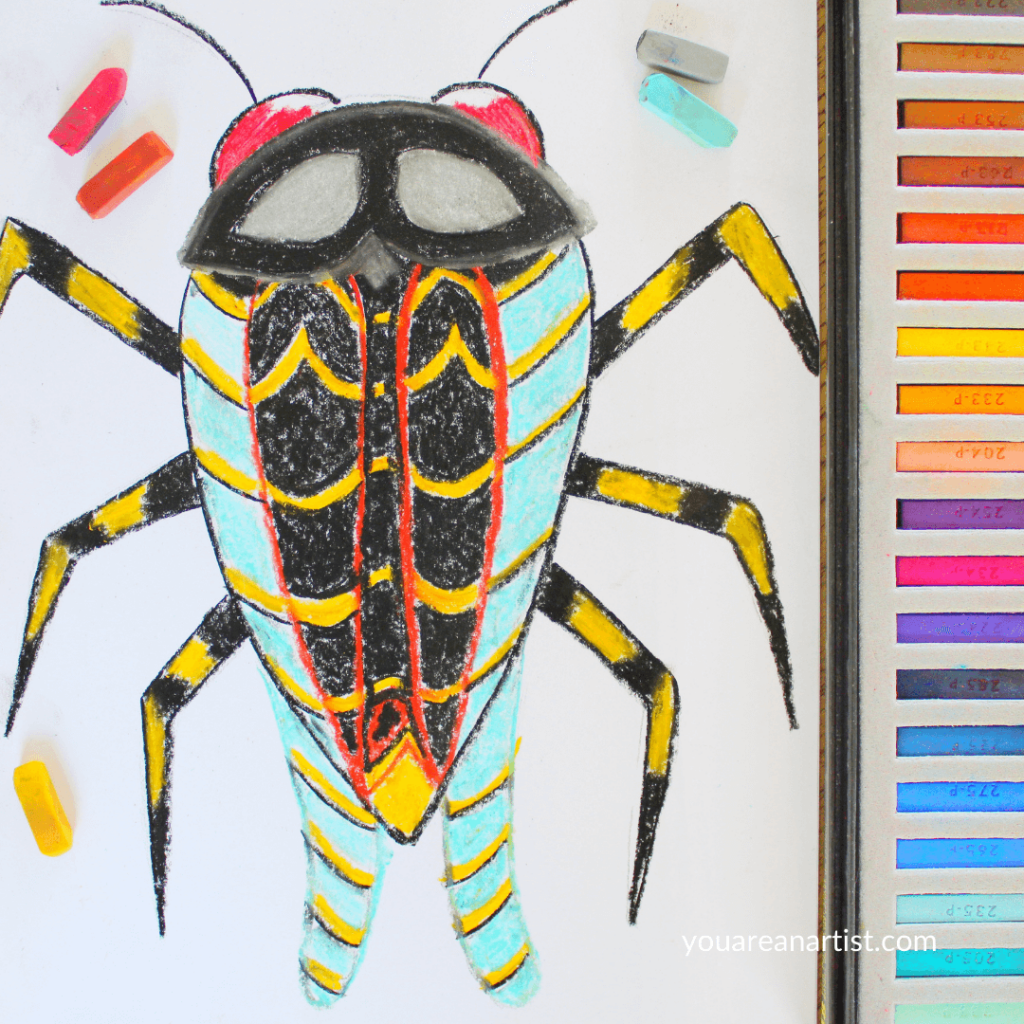 Learn About Cicadas with Nature Art Lessons
Cicadas make a distinctive sound during the summer months. What fun to paint a cicada with Nana! Find this membership exclusive lesson in the Backyard Nature course in membership.
Art Activities for Every Month of the Year
Look ahead to ALL the art activities for homeschooling you can enjoy every month of the year: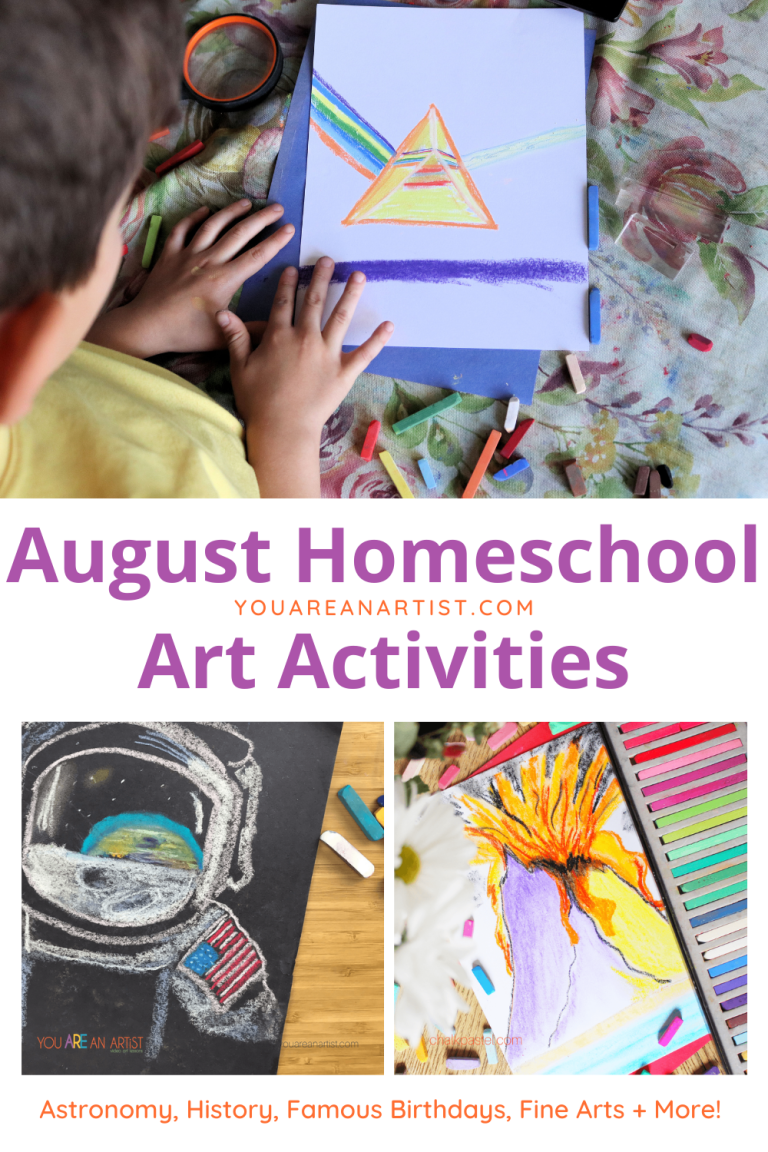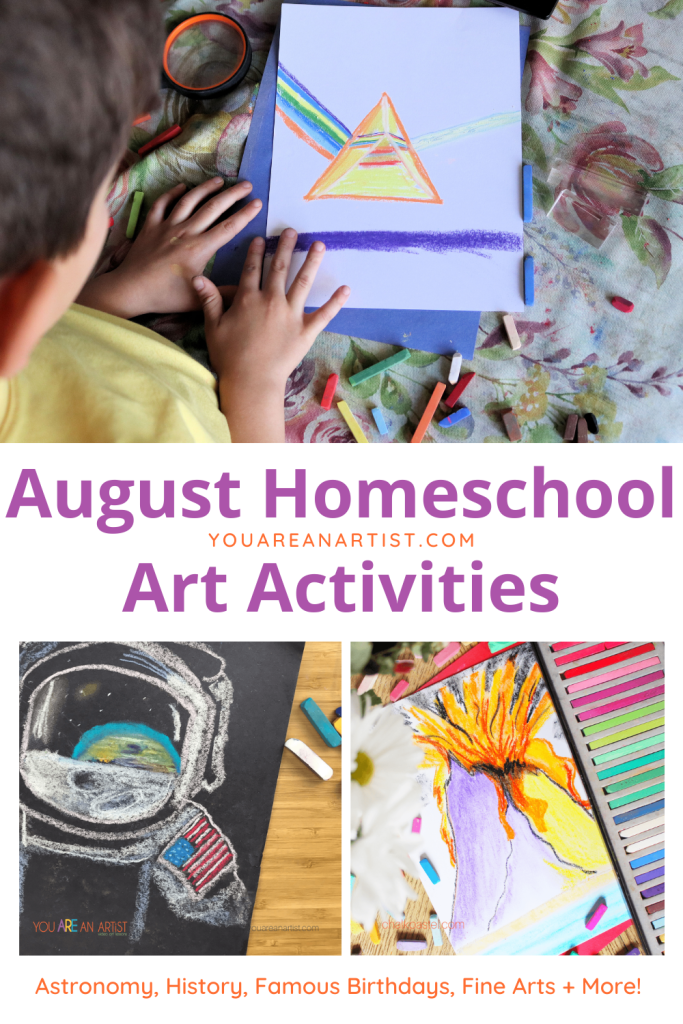 Using Art for Memorization in Your Homeschool
"Chalk pastels are truly one of the easiest mediums to use – even for the perfectionists in our family! And if you're intimidated by the idea of arting with your children, there's no need to fear! Nana at Chalk Pastel can walk your children through simple art projects, step by step." Don't miss A Hundred Acre Woods' recent review, Using Art for Remembering for so much inspiration for your homeschool.
If you're wondering if the Clubhouse Membership is right for you this homeschool year or if you are curious about what it all includes, be sure to read Brandy's review! You never know if a blue ribbon is in your student's future.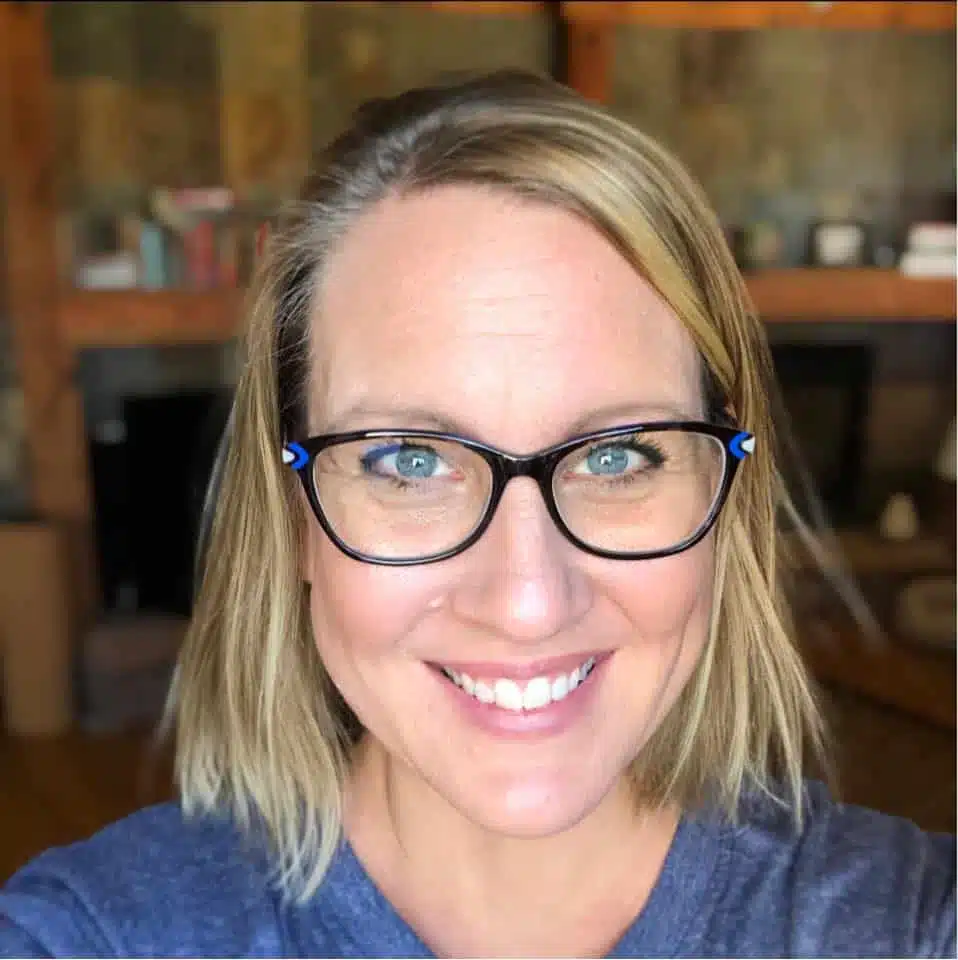 Stef started homeschooling her boys in 2008. She quickly adopted a hands-on learning homeschool style and graduated her oldest tactile learner in 2021. Stef started the Hands-On Learning column in Homeschooling Today magazine. The Laytons currently reside in the foothills of Colorado where Stef also teaches yoga. The family loves to hike trails, stand-up paddle board, and chase sunsets. Stef shares travel and homeschool tips on IG at @LaytonAdventures.