Your resident ornithologist will love this homeschool bird study with Nana's bird art lessons! There are so many ways to combine a homeschool bird study with art. Maybe a seasonal study, the Great Backyard Bird Count, nature study and more. You can have an I Drew It Then I Knew It homeschool science lesson.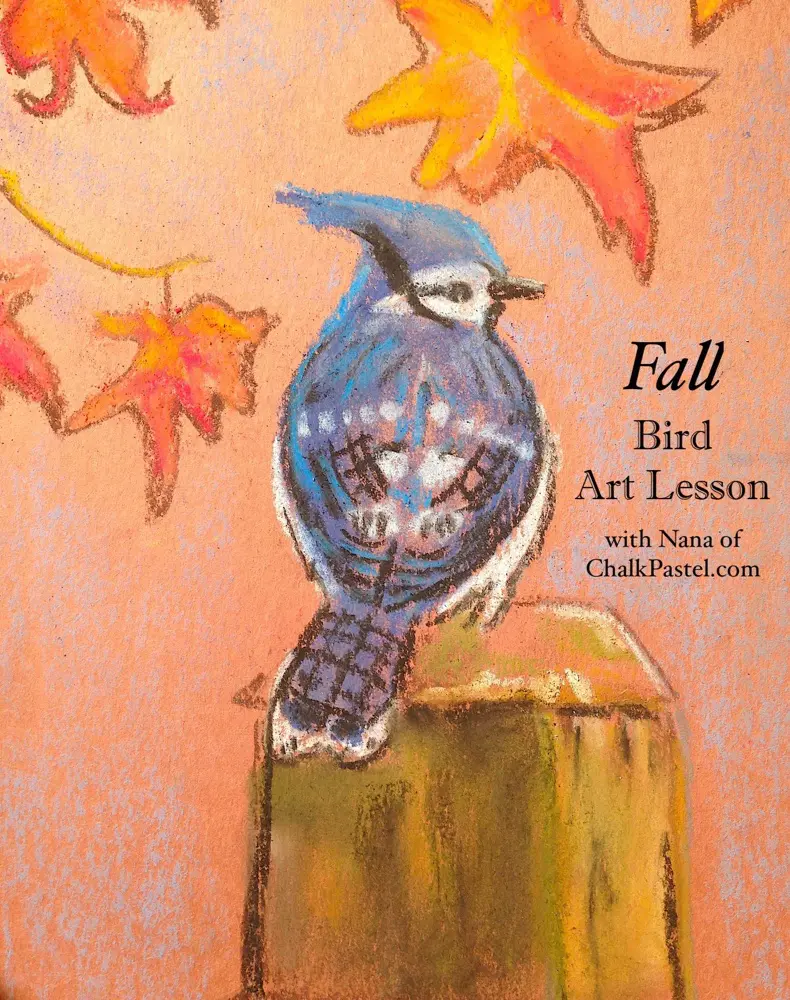 Homeschool Bird Study With I Drew It Then I Knew It Science
Enjoy this fun fall blue jay to paint with Nana's video art lesson!
Suggested supplies: brown construction paper. Blue, black, white, orange, yellow, brown and red chalk pastels.
Then join Nana for even MORE bird art lessons in a Chalk Pastel Bird Study with Nana! And enjoy a Fall Bird Study with the Outdoor Hour Challenges at our sister site, Homeschool Nature Study.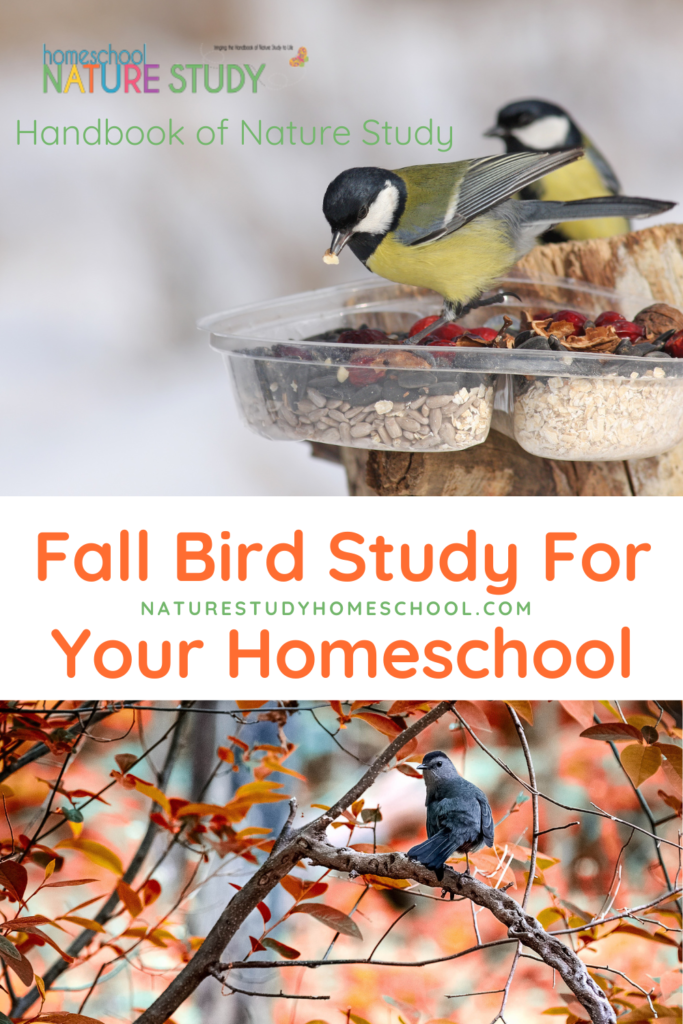 More Resources For Your Homeschool Bird Study
Fall Bird Nature Study
Enjoy this simple nature study for your homeschool with Project Feederwatch! This activity helps you learn more about local birds in a way that is fun and beneficial to your community.
Here is how to get started in birdwatching – including some tips for attracting birds to your yard.
This homeschool bird study for different learning styles is a wonderful example of how nature study can benefit any child. It allows you to provide a variety of experiences to tap into their natural learning style and complete a bird study all along the way!
You might also enjoy Turkey Homeschool Nature Study Activities for Your Homeschool.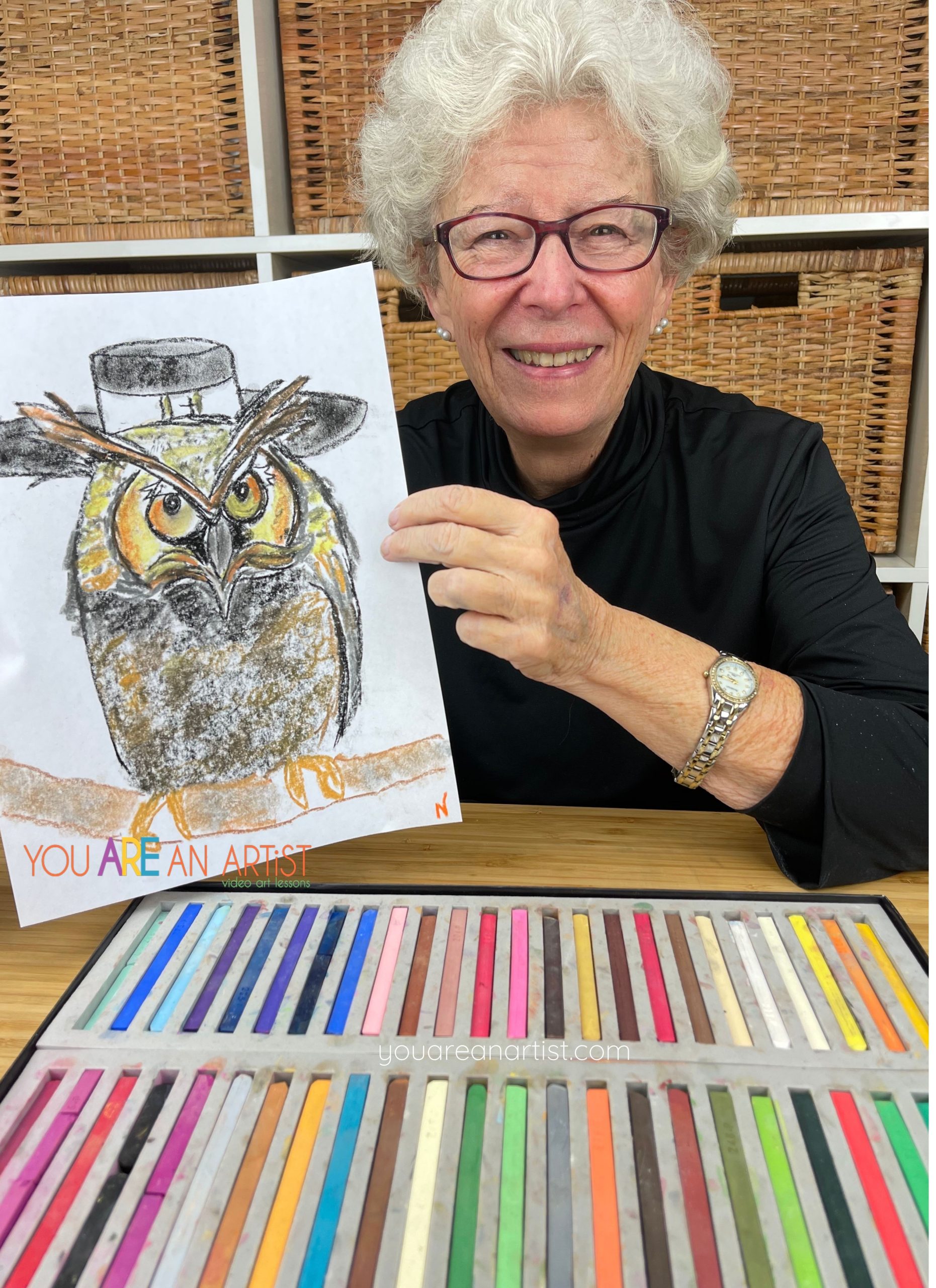 You ARE AN Artist Clubhouse Membership for Your Homeschool Lessons
With You ARE an ARTiST Complete Clubhouse membership, you can do several bird lessons per week leading up to the Great Backyard Bird Count! You can even do a little mini-study on each bird as you go. With the chalk pastel You ARE An Artist Clubhouse Membership you'll have access to 700+ art lessons including these:
owl
cardinal
goldfinch
hummingbird
hummingbirds at the feeder
chickadee
robin
sandpiper
bluebird
cardinals in snow (try for FREE)
fall blue jay (try for FREE)
goose
eagle's nest with eagle family
John James Audubon (Nana's podcast + lesson!)
bird nest
owl in Pilgrim hat
You ARE an Artist Clubhouse – includes Bird Chalk Pastel Video Art Lessons AND acrylic video art lessons for your homeschool bird study!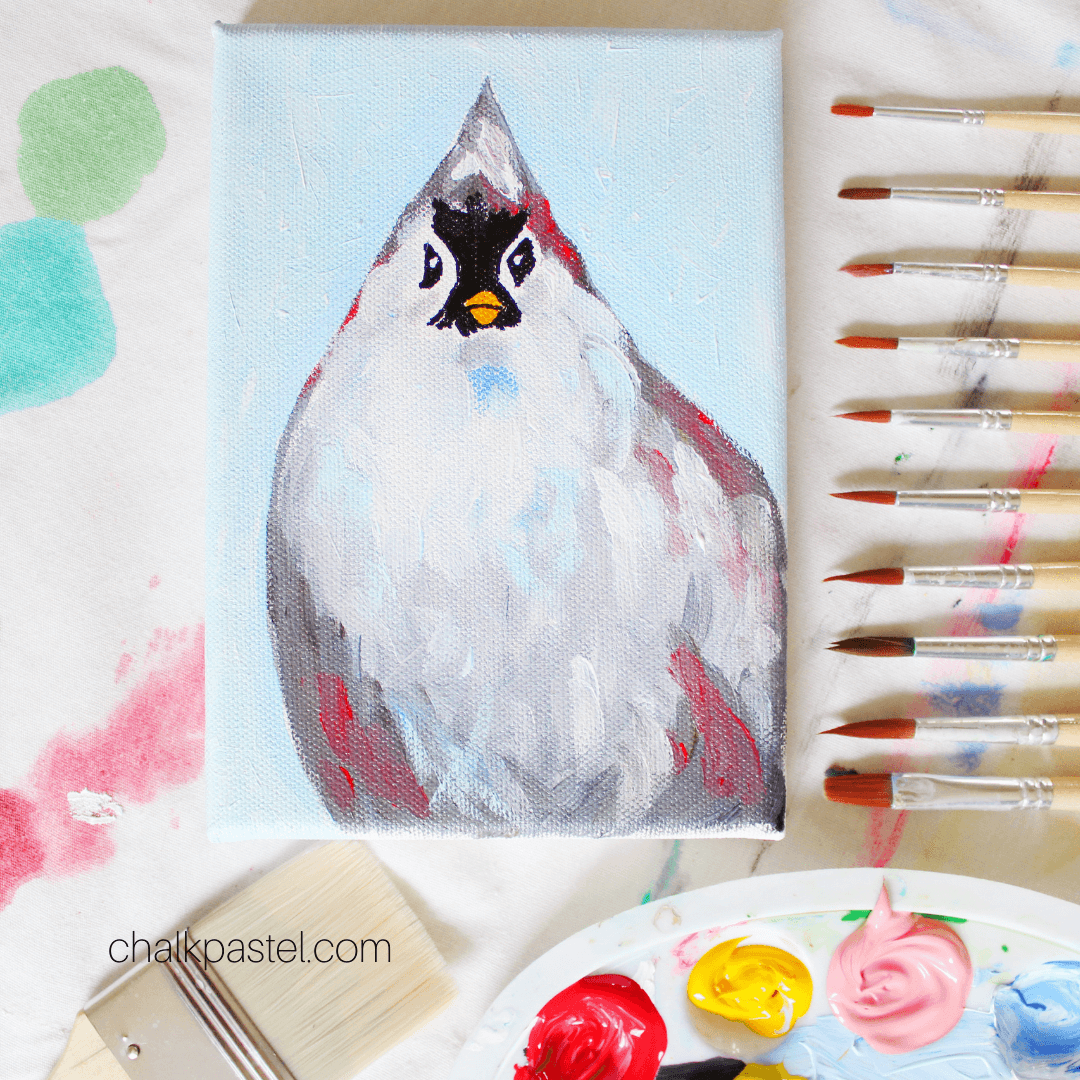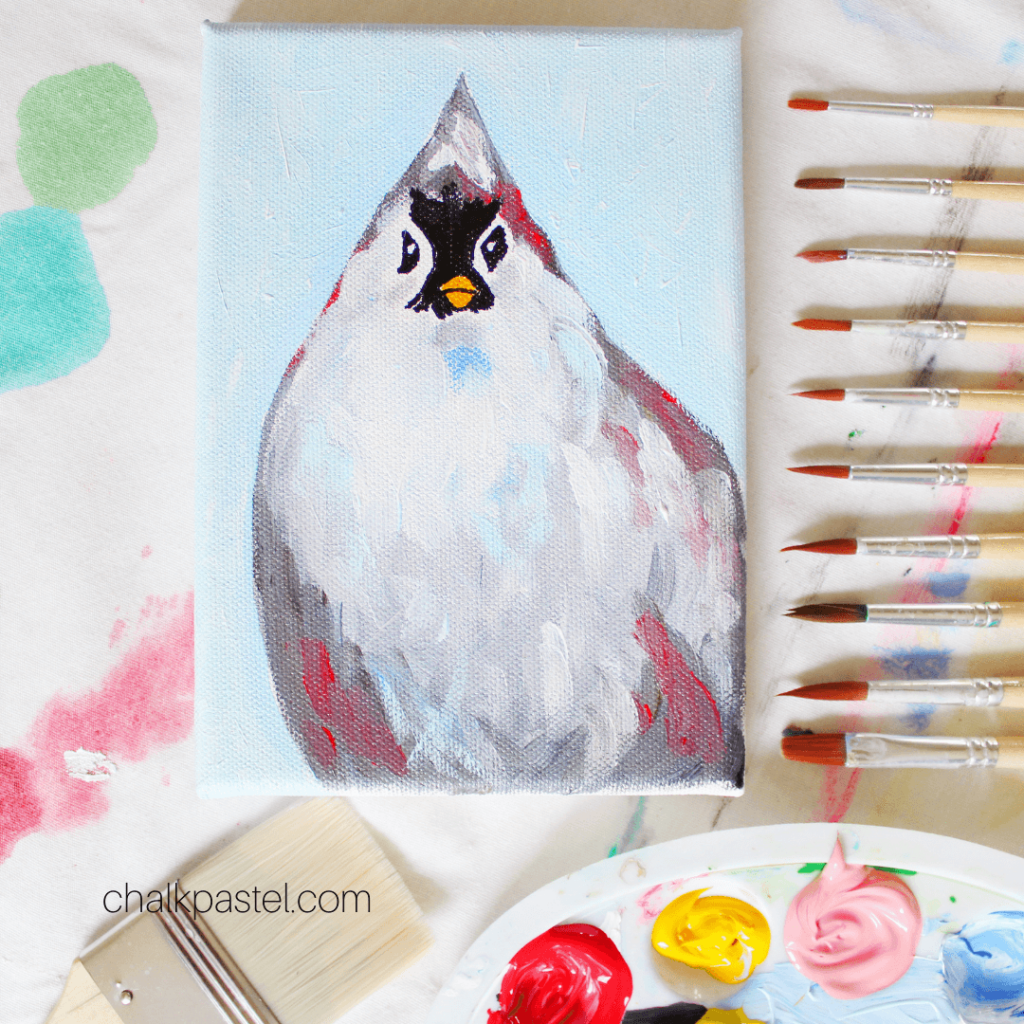 You'll also have access to Nana's acrylic bird lessons if you're interested in acrylics!
wren on teacup
bluebird
titmouse
nuthatch
bird's nest
baby bluebird in a birdhouse
blue jay
cardinal
You ARE an ARTiST Clubhouse For Your Homeschool!
So, paint your fall bird with your homeschool study and be sure to share with us! Simply tag @chalkpastelart on social media, use the #YouAREanArtist hashtag, or upload a photo to the ChalkPastel.com Facebook page!
We have a wonderful Science + Art Curriculum Match Up Guide that you can enjoy for planning your I Drew It Then I Knew It art times with your homeschool bird study! Get yours here.
A note on chalk pastels: Pastels are an easy, forgiving medium. Fun for children and adults alike! Details on the pastels and paper we use, how and where to purchase are in Our Favorite Chalk Pastels.
The practical aspects of a mess: Pastels are blessedly messy. We always have baby wipes close by to wipe hands. We wear something we don't mind getting stained or don a smock.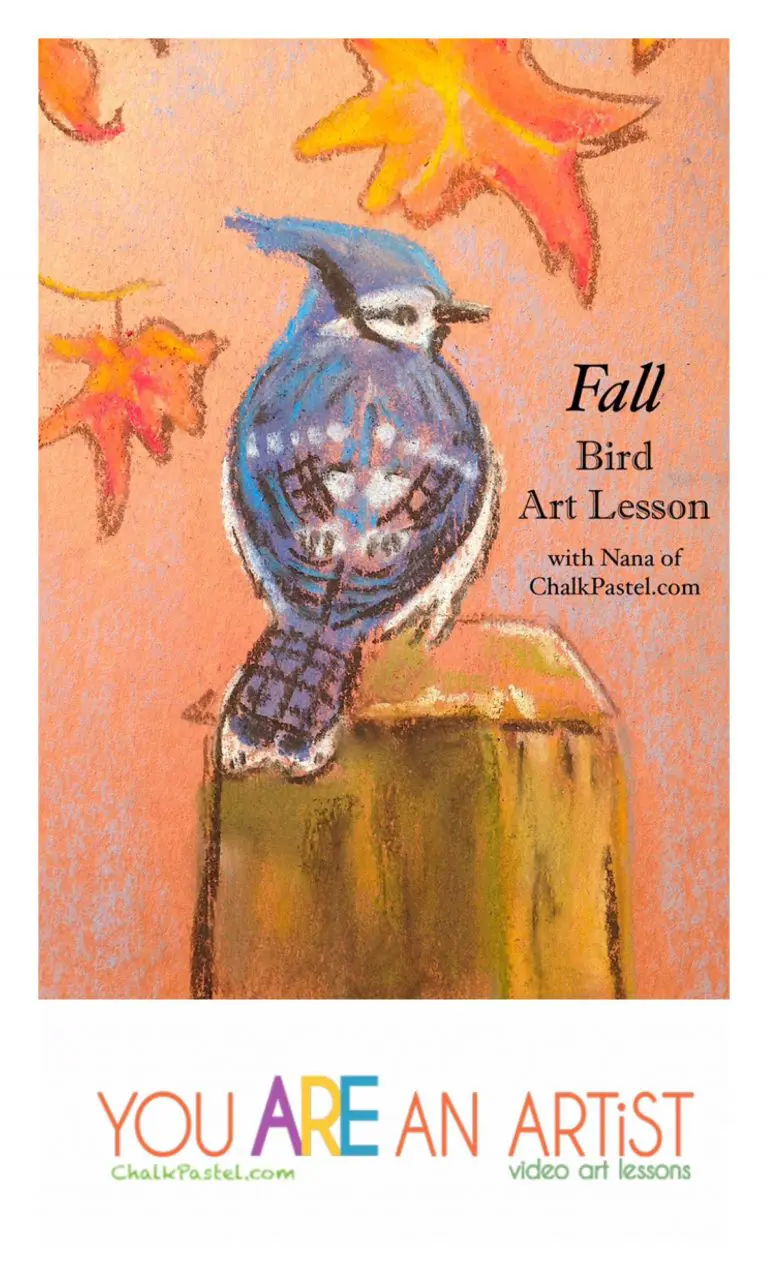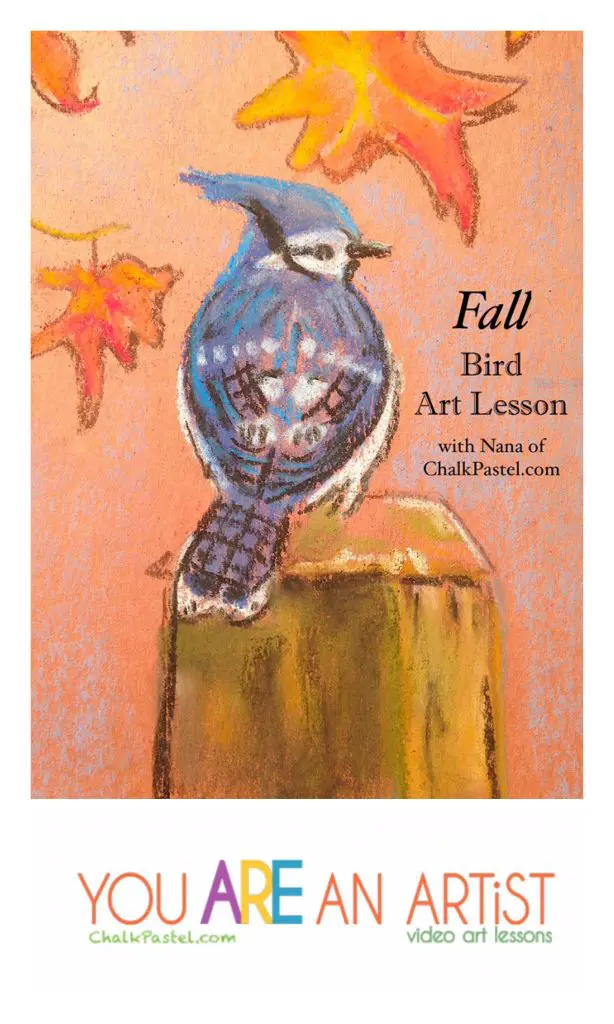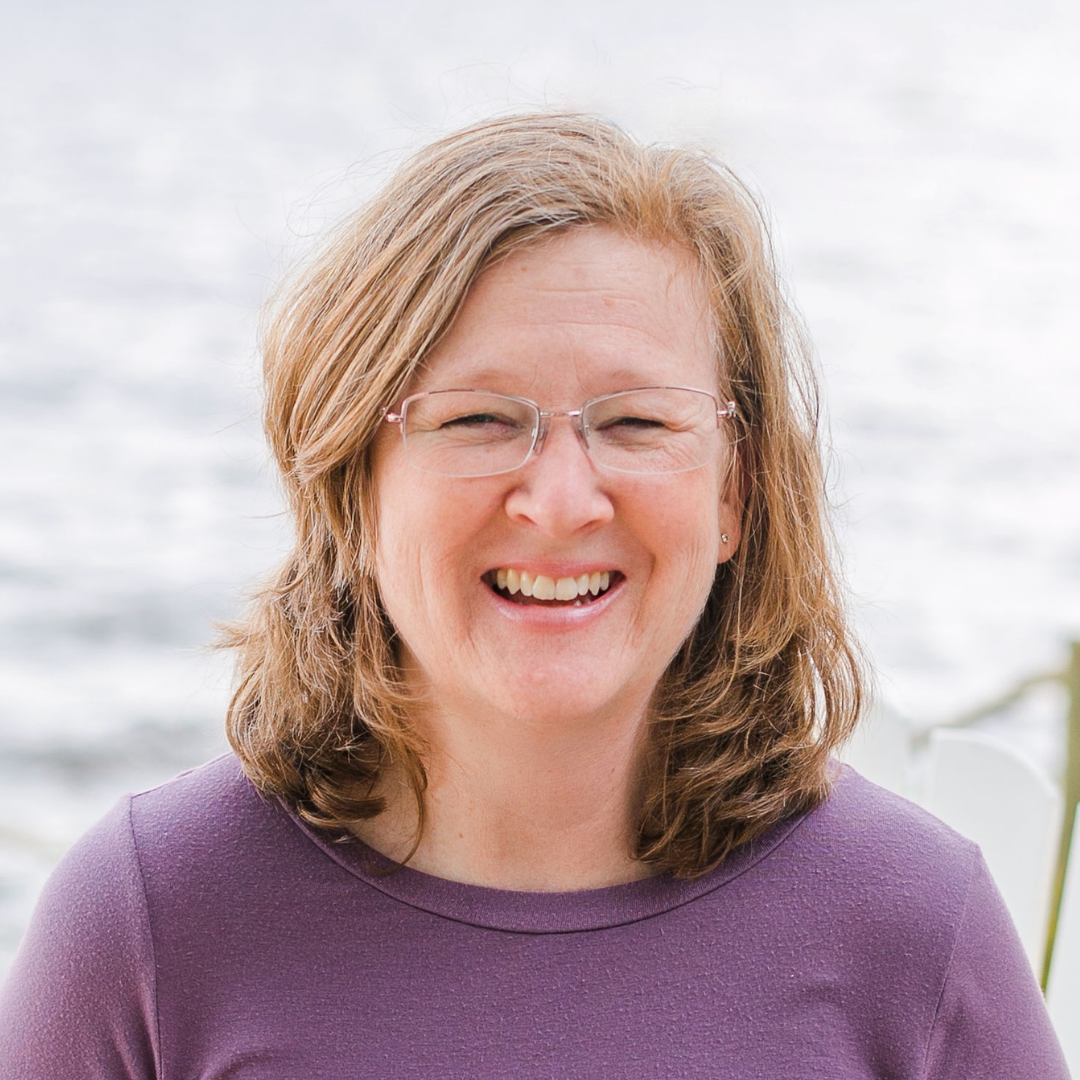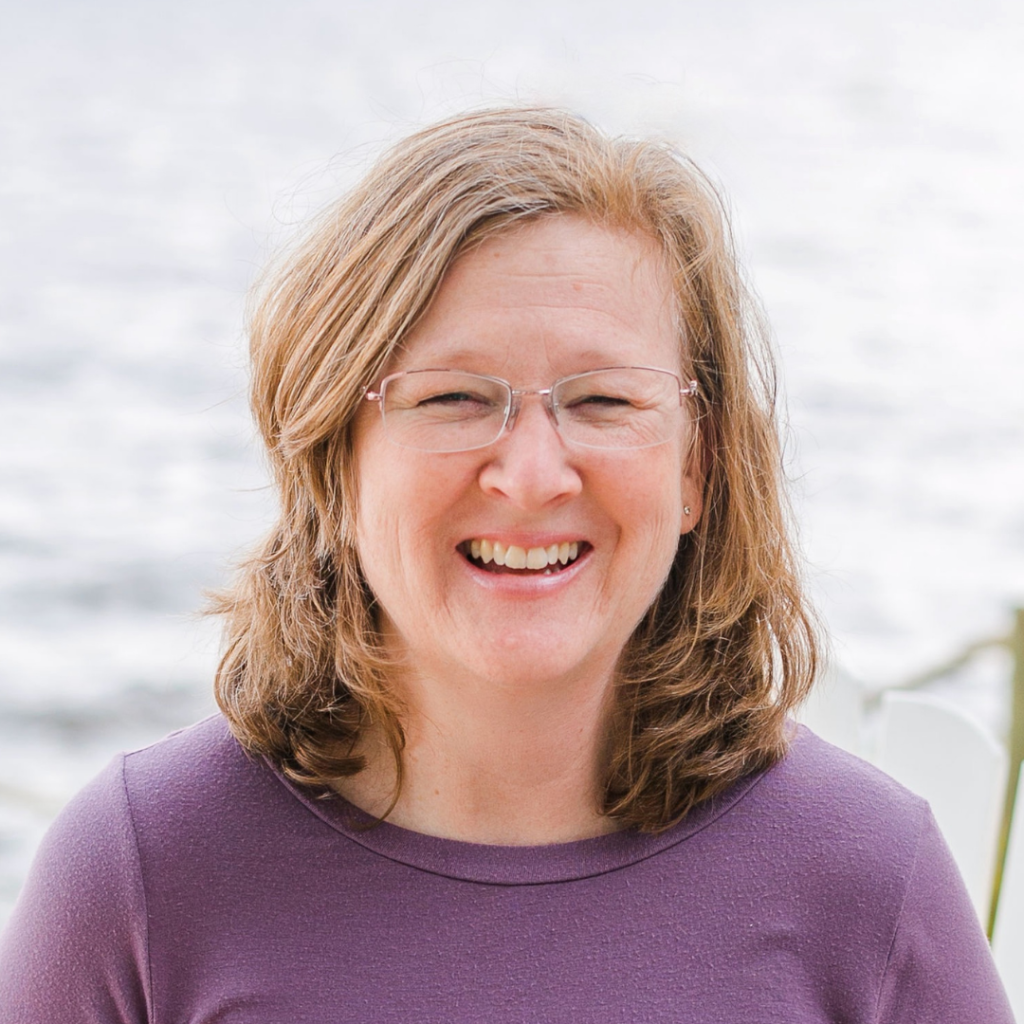 Growing a love of art at You ARE an ARTiST is a multi-generational passion! Tricia is Nana's daughter and a mama of five children. Nana shared her first chalk pastel art lessons with her grandchildren around Tricia's kitchen table. Homeschooling since 2000, Tricia has seen the fruits of home education with three homeschool grads so far! She shares the art and heart of homeschooling at Your Best Homeschool and is author of the book, Help! I'm Homeschooling! She and her husband, Steve, are also owners of sister sites Homeschool Nature Study and The Curriculum Choice.