Animal arts and crafts are the perfect blend for your animal-loving kiddos! Join Nana as she helps you and your children explore their favorite creatures!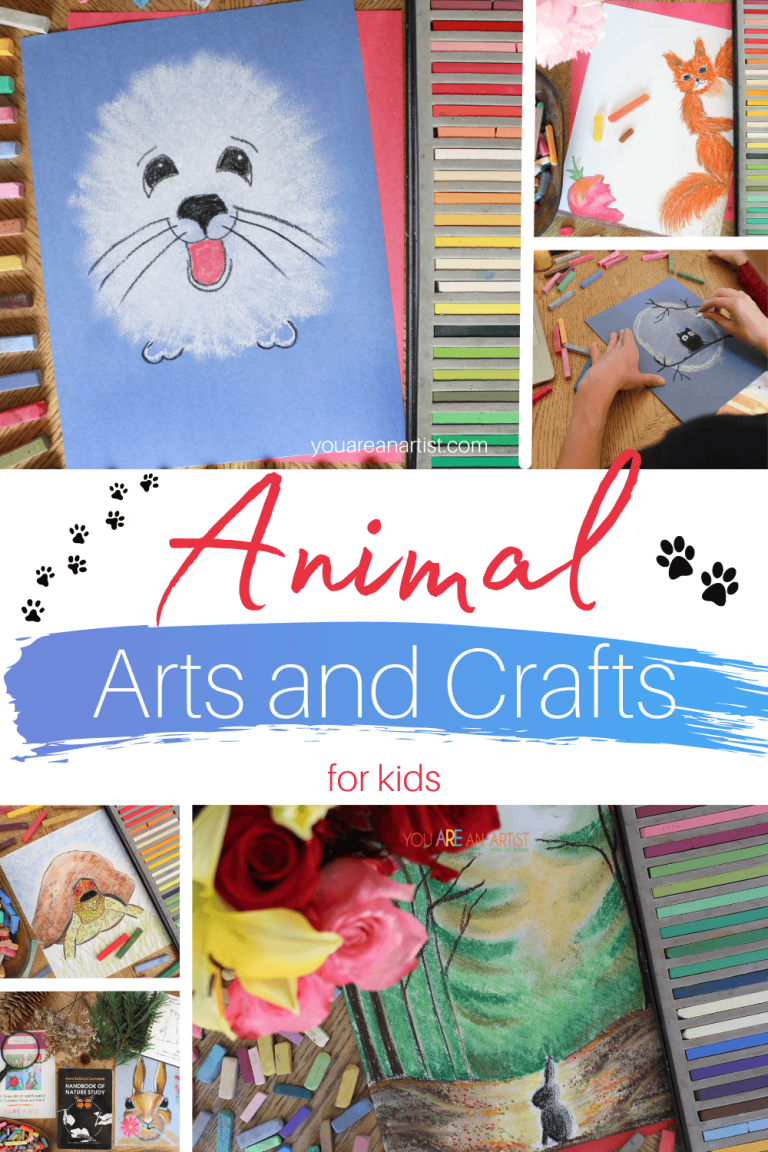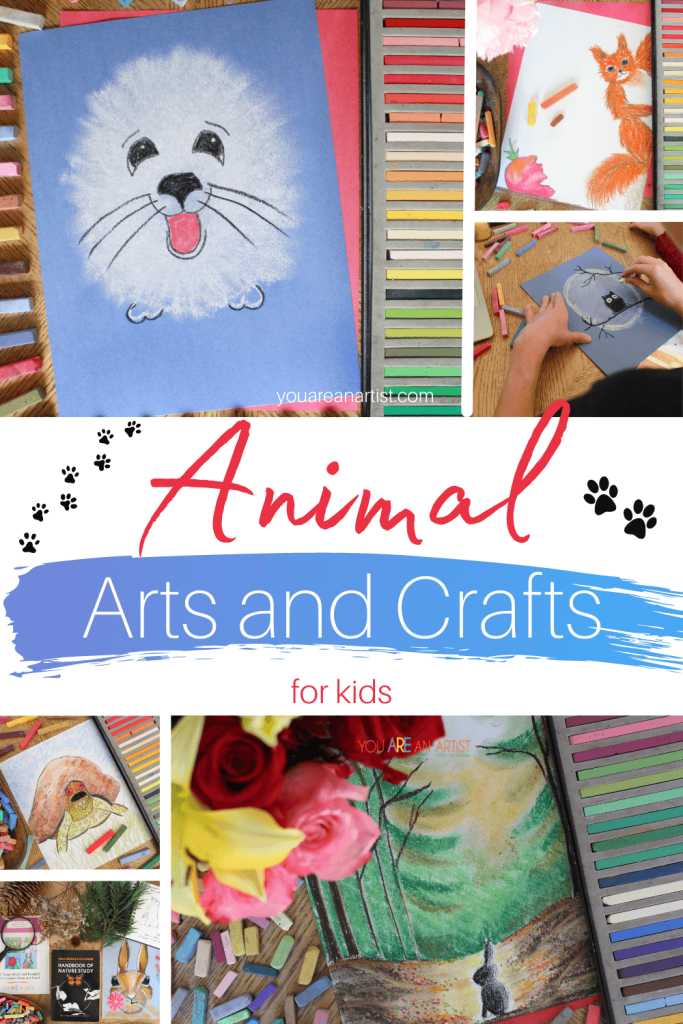 Do your kids love animals? Did you know that they can create their own with chalk pastels? You'll need a starter set of chalk pastels and Nana's video art lessons to get started!
We turned our video art lessons into a chalk pastel animal teatime with the children's favorite tea, cupcakes, Swedish fish, and gummy worms! We each picked an animal for us to create together. My daughter chose a kitten. She named her creation Walter! My son chose a puppy, and I chose a baby seal. We had loads of laughs and yummy treats throughout our creative afternoon. One of my favorite parts of chalk pastel teatime is hearing the laughter that ensues as we try our best to smear and blend our colors. It can get a bit messy, so keep a damp paper towel nearby.
But don't think that Nana only has baby animals to draw! Oh no! She has a plethora of the animal kingdom to choose from! So much, in fact, you may have trouble choosing which ones to start with. But I always recommend starting with your children's favorites!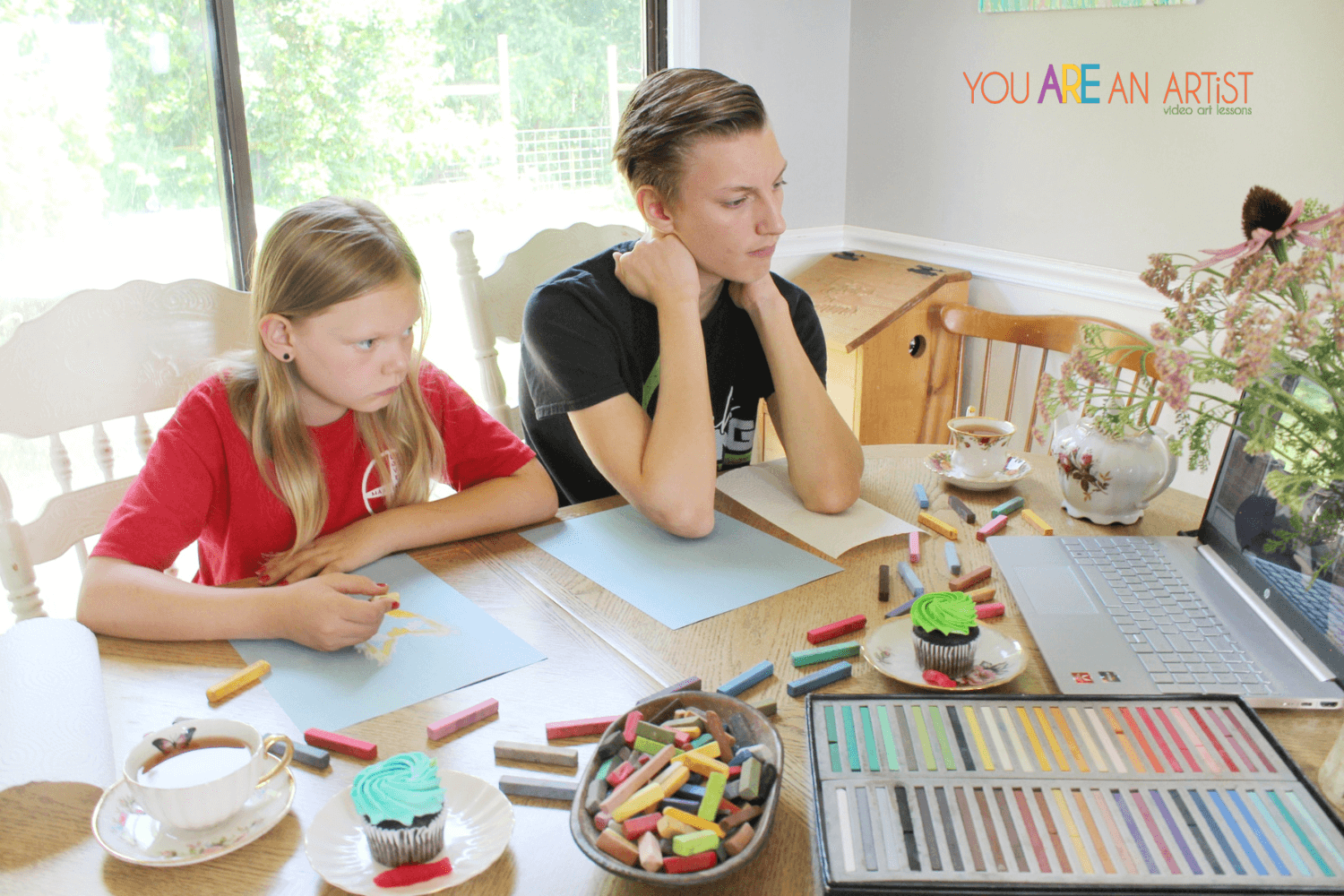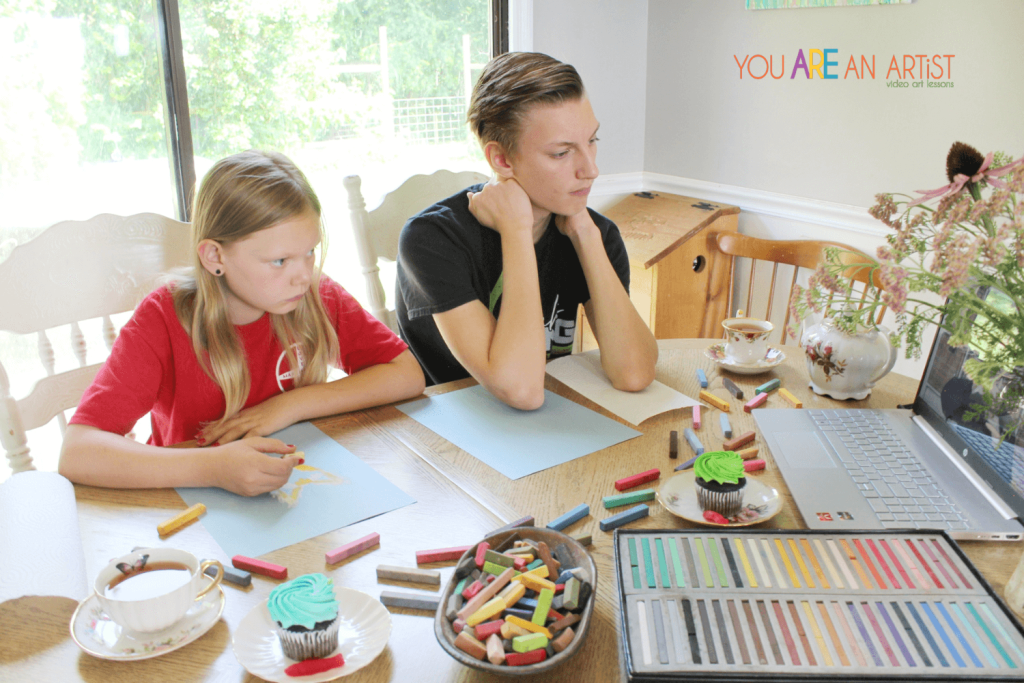 Animal Arts and Crafts for Kids with the You ARE An Artist Clubhouse Membership
With the You ARE An Artist Clubhouse Membership, you'll have access to ALL of Nana's Animal videos, including:
Baby Animals Video Art Lessons
lamb
piglet
kitten
puppy
seal pup
baby bluebird
baby cow
baby owl
Animals Video Art Lessons Clubhouse Edition
cat silhouette
dinosaur
animals of Africa
cow
bat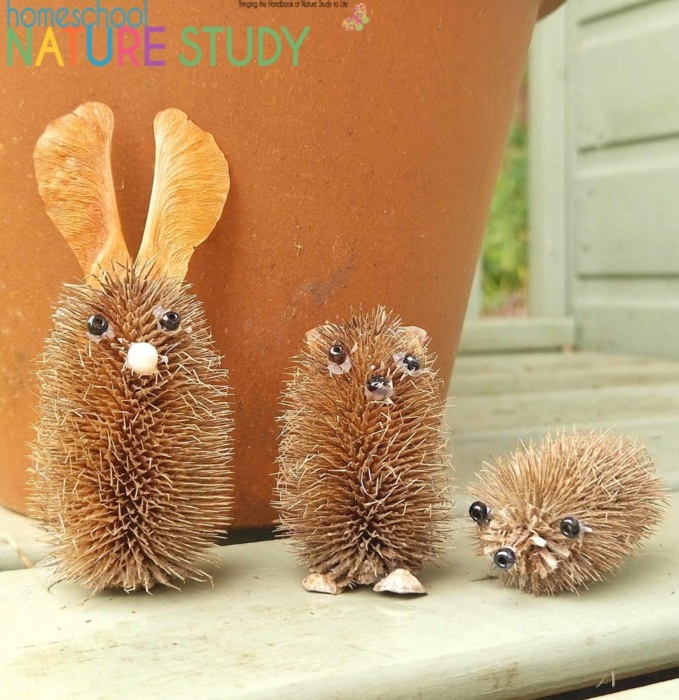 Animal Craft from Homeschool Nature Study
You ARE an ARTiST Clubhouse members also enjoy a sweet Homeschool Nature Study craft by Victoria Vels! Victoria shares, "mid to late summer is the best time to find dried teasels so get snipping and let's create some adorable teasel pets. You only need a handful of supplies and the possibilities are endless with a little imagination."
Pond Nature Video Art Lessons
turtle
bullfrog
dragonfly
water strider
beaver
rainbow trout
goose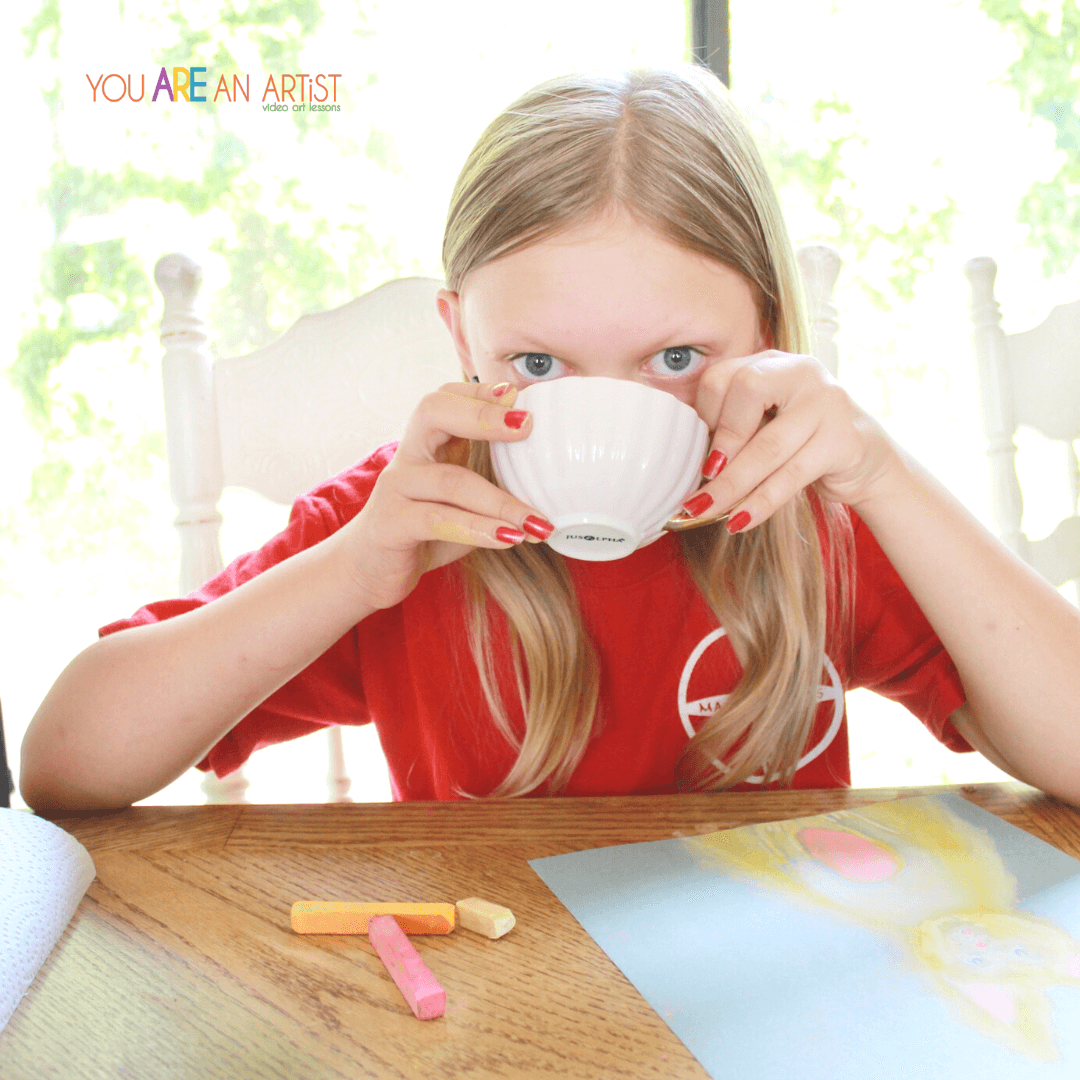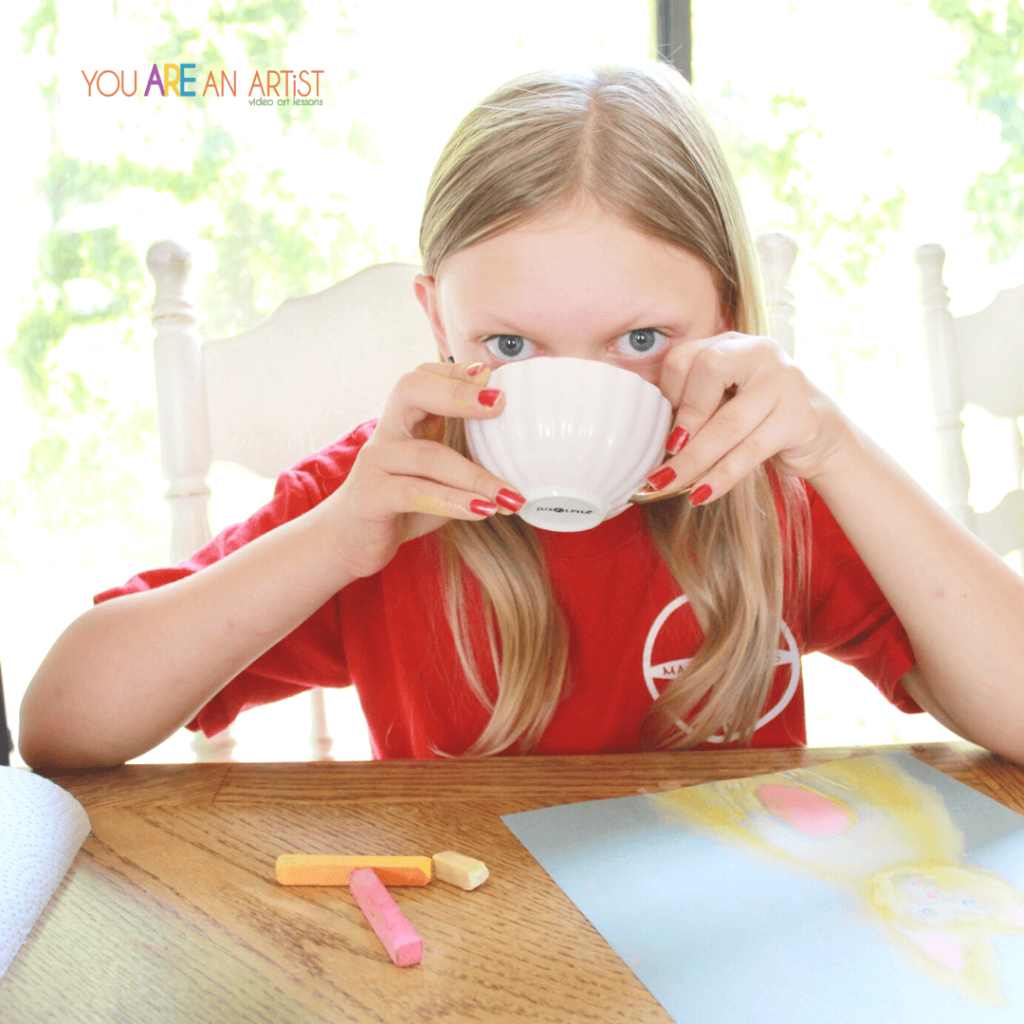 Backyard Birds Acrylic Art Lessons
wren on tea cup
bluebird
titmouse
nuthatch
goldfinch
Sharks Video Art Lessons
great white shark smiling
hammerhead
zebra shark
night shark
black tip reef shark
flying sharks
shark fin
school of sharks
nurse shark
megalodon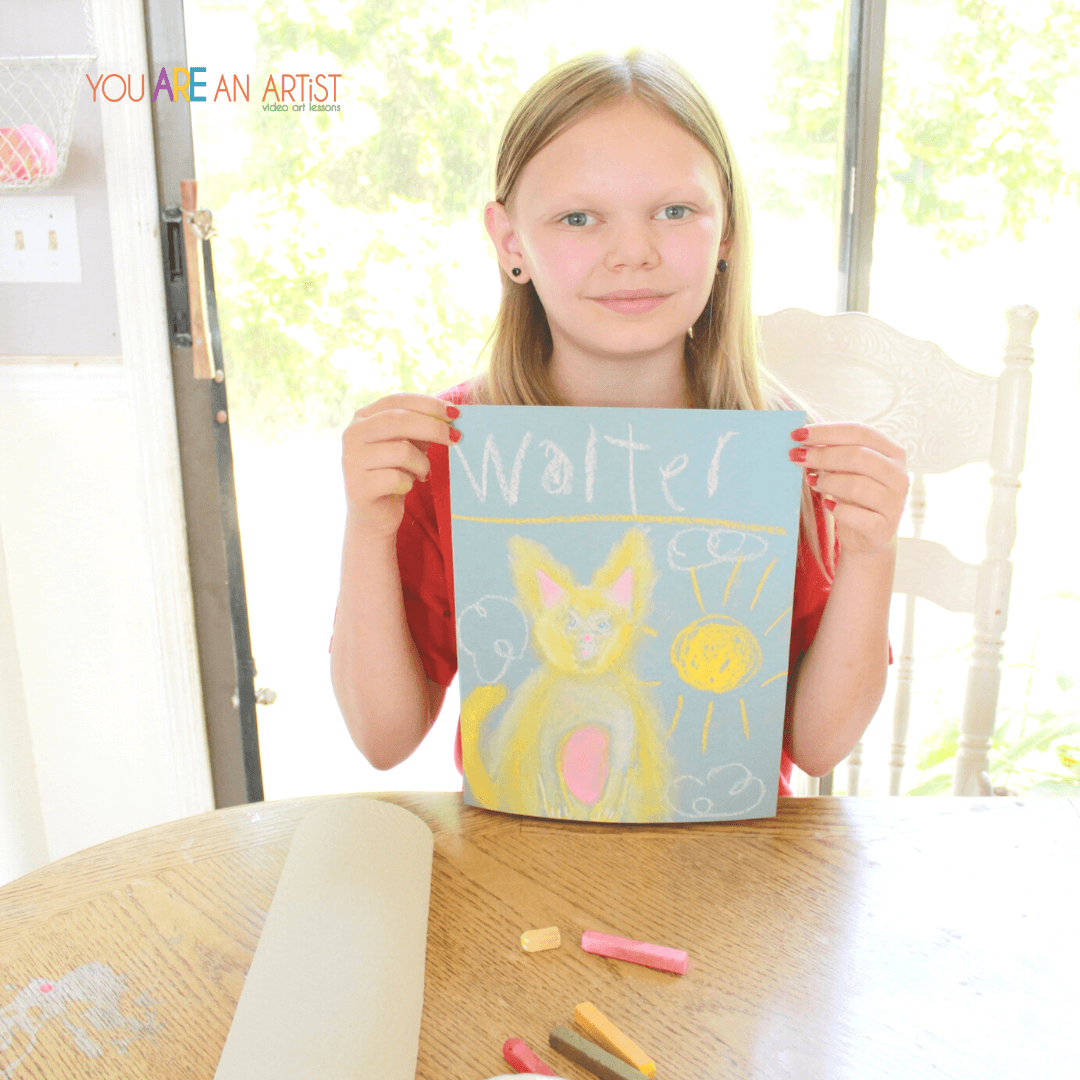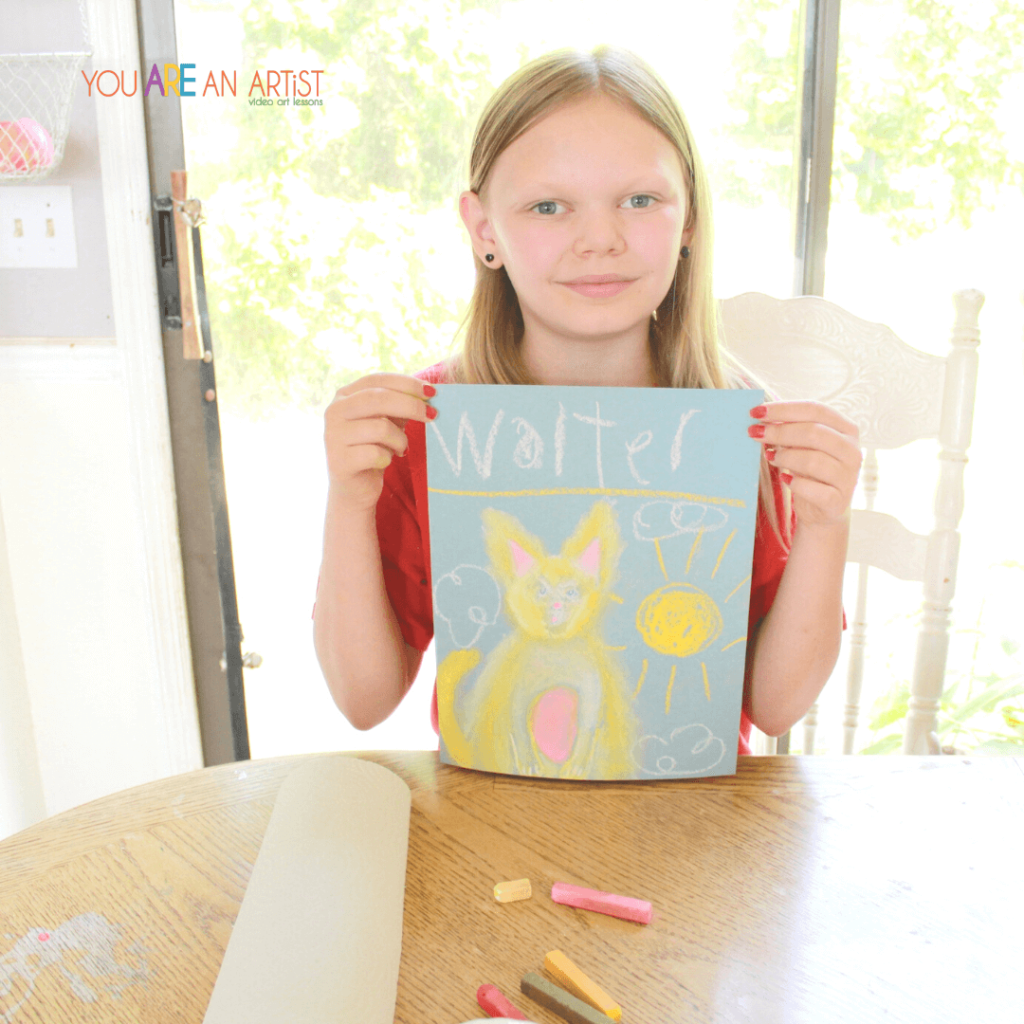 Winter Video Art Lessons
winter forest scene with deer
bird in snow
Garden Nature Video Art Lessons
Honey bees on sunflower
bunny
ladybug
caterpillar
Forest Nature Video Art Lessons
snail
red-eyed tree frog
eagle's nest with eagle family
rat snake
deer in the forest
bear
Backyard Nature Video Art Lessons
green anole
ant
chipmunk
hummingbirds at the feeder
lightning bug (or firefly)
squirrel
luna moth
roly-poly bug
earthworm
fireflies in jar
Bird Chalk Pastel Video Art Lessons
owl
cardinal
goldfinch
hummingbird
chickadee
robin
sandpiper
bluebird
baby bluebird
bird nest
Plus, so much more! Try using the search tool in your membership and see what other animals you can find! I recall a large buffalo chalk pastel that we did with Nana when studying her Yellowstone National Park video art lesson.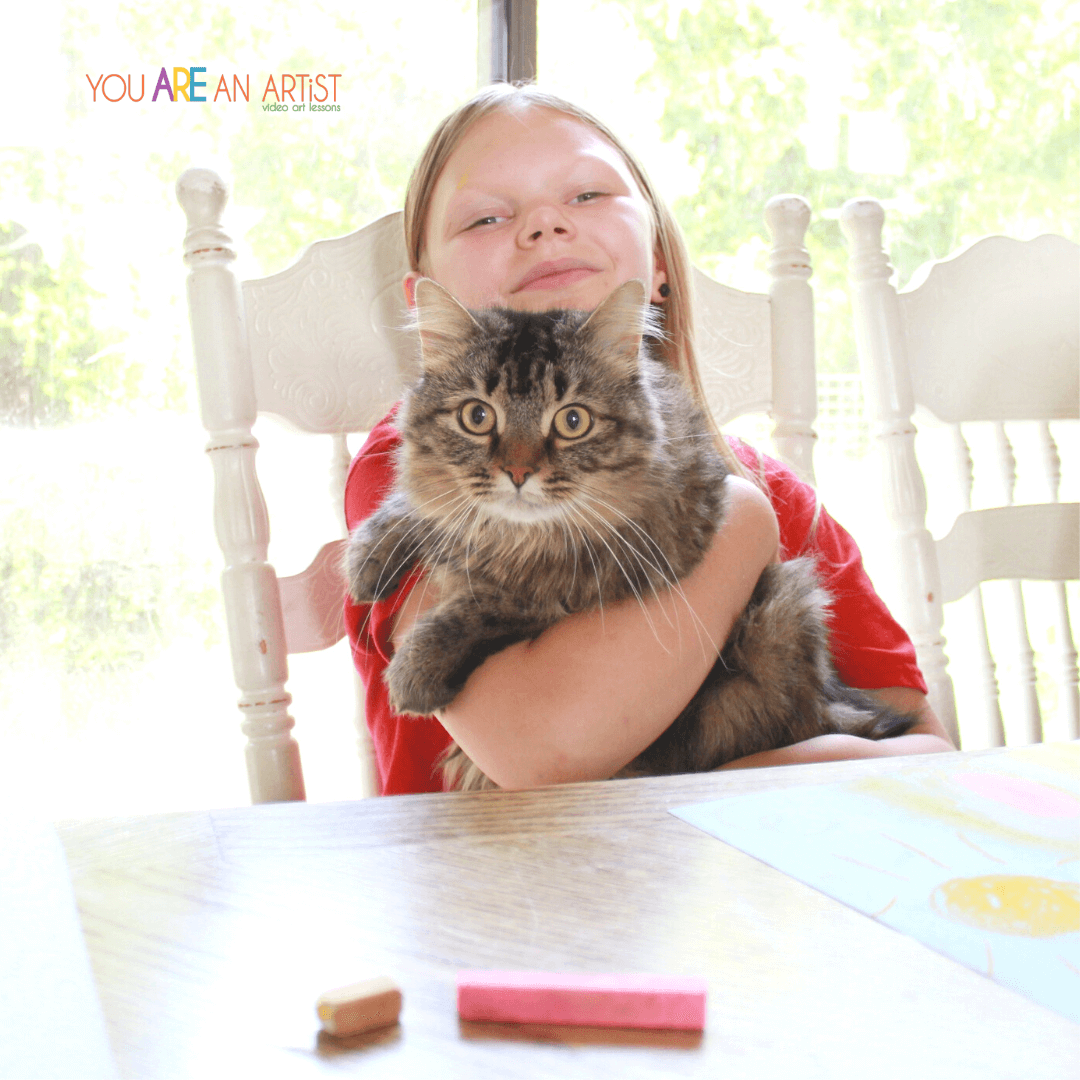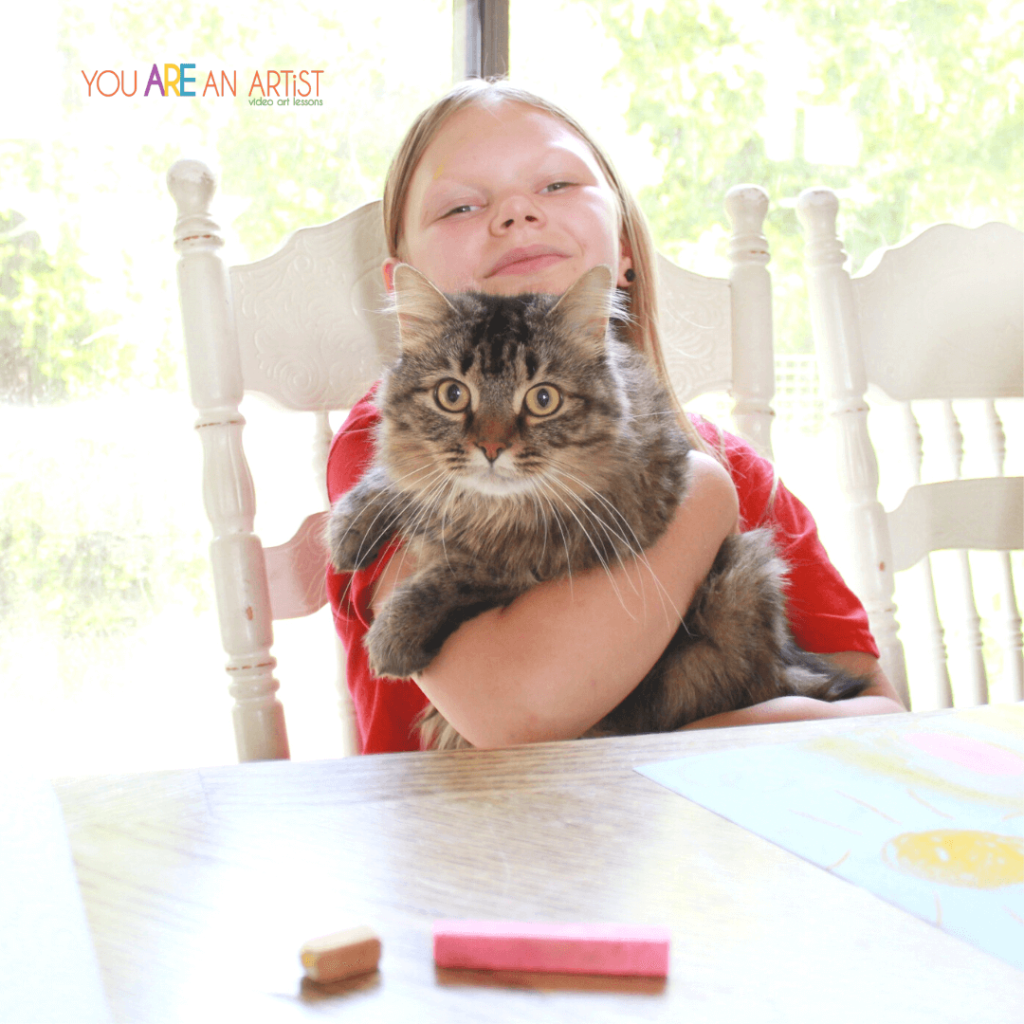 So go ahead and choose your favorites! Mix and match, or get a little wild and throw in some crazy colors! You may even invite your school mascot over for a cuddle. It's all fun, plus Nana ALWAYS reminds us, "You ARE an artist!"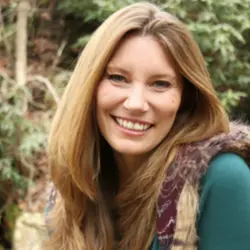 Erin is a writer, blogger, and homeschooler to two intense kids. Her blog is filled with information to help you explore a child led education while making meaningful connections with your children. Discover favorite read alouds, seasonal books, games, art projects, hands-on activities, and learn to just breathe through the ups and downs of life. She loves nature, farm life, good books, knitting, new pens, and hot coffee. Erin is a contributing writer for Weird Unsocialized Homeschoolers. Her work has also been featured on Simple Homeschool and Book Shark.