Do you find little spots of time to use those creative juices? In this podcast, Nana urges you to be creative every day! It's a stress reliever and it's fun! She has some great suggestions for artists of all ages.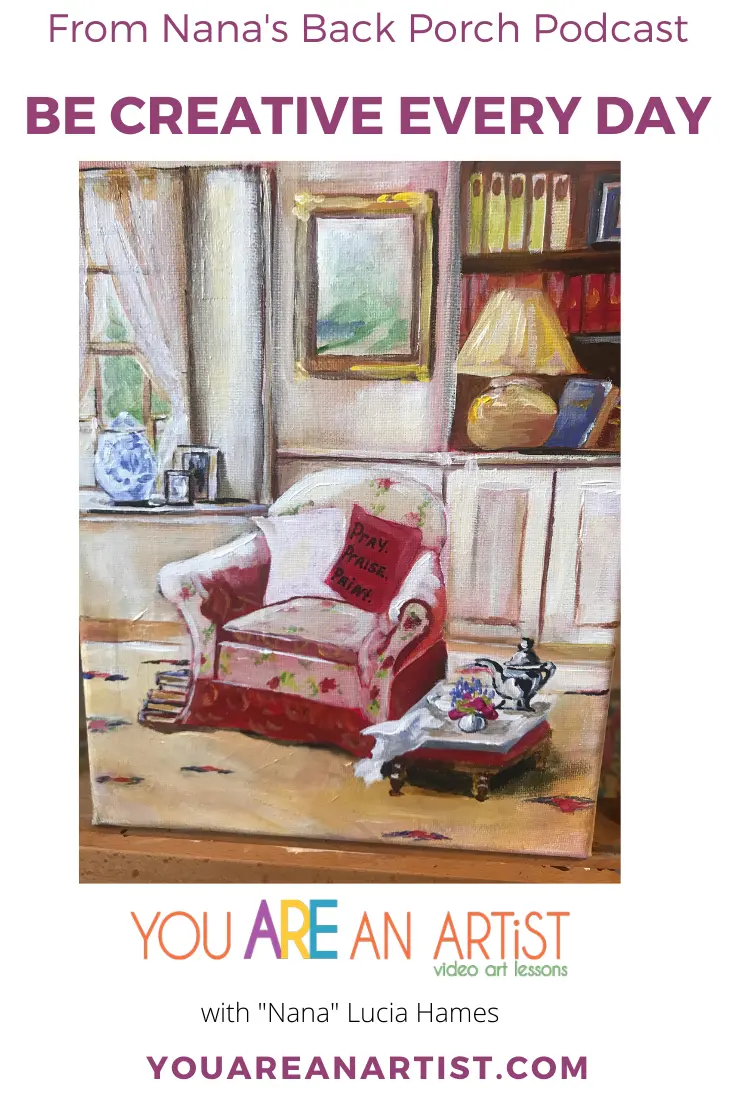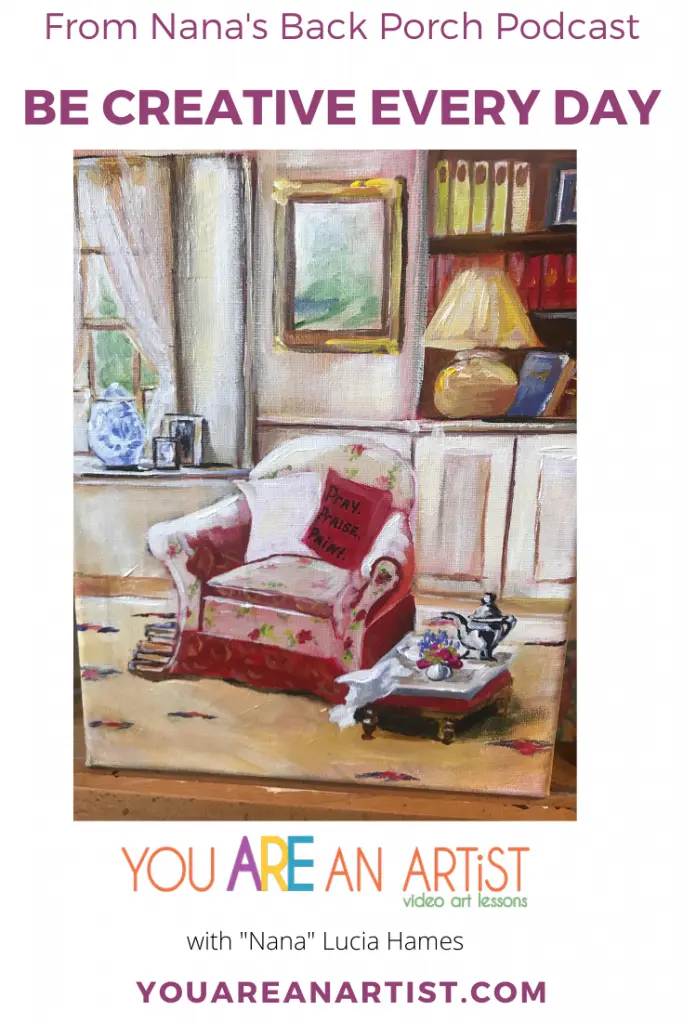 I love for my paintings to tell you stories: this funny little overstuffed chair is waiting for her owner to come back and sit down!! The owner has been busy painting most of the afternoon! What about you? Are you busy creating?


P.S. If you enjoy this episode, would you please share it with a friend (there's a handy little share button, above) and/or leave a review on your favorite podcast app? Thanks!
And be sure to join Nana in our FREE You ARE an Artist Facebook group and our community on Instagram and all the social media as well.
Show Notes: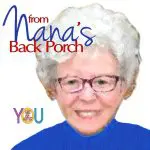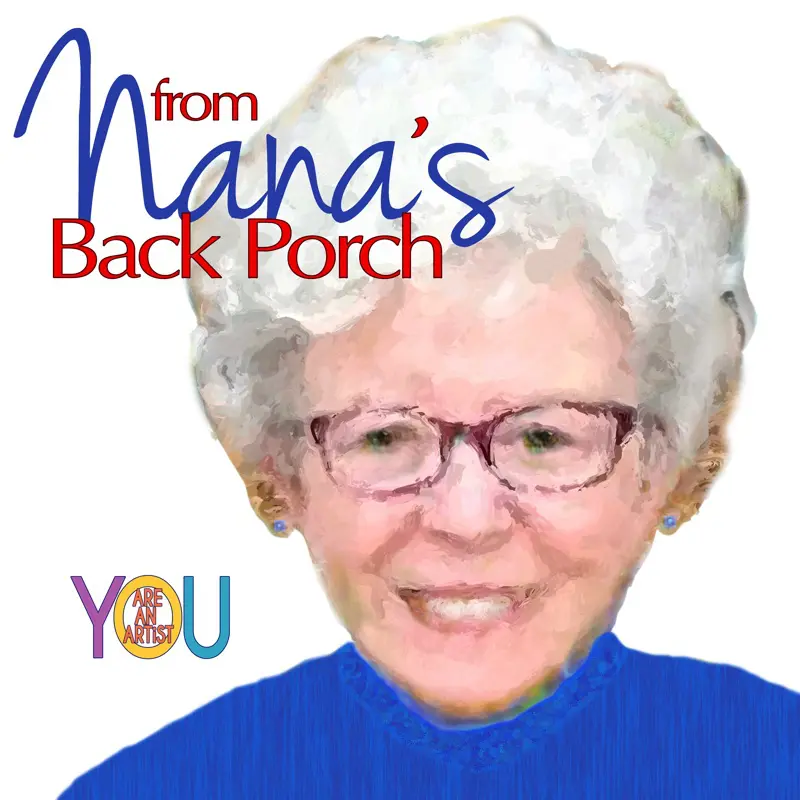 Nana is passionate about helping you realize you ARE an artist! Not only an artist with chalk pastels but with homeschooling, creative spaces, favorite family recipes and more. Nana also enjoys chatting – especially about art. If you have followed along with any of her You ARE an Artist video art lessons, you know that. She also enjoys sharing photos and thoughts on topics while she is being creative in her studio space on her back porch. That is where she will be chatting with you – from her back porch. It's Nana's You ARE an Artist Podcast!