Do you have some "littles" lurking around your table while you are setting up an art lesson? You know, the eager two or three-year-old want-to-be artist? Pull them up a chair, and even put a couple of books on the seat to raise them up to table level! Yep, invite them to sit at the Big Kid Art Table! I can tell you how and when this can happen at your house. Change his life with this invitation. Little person will be forever thankful! Do it today! Look, EVERYONE can be an artist! ❤️Nana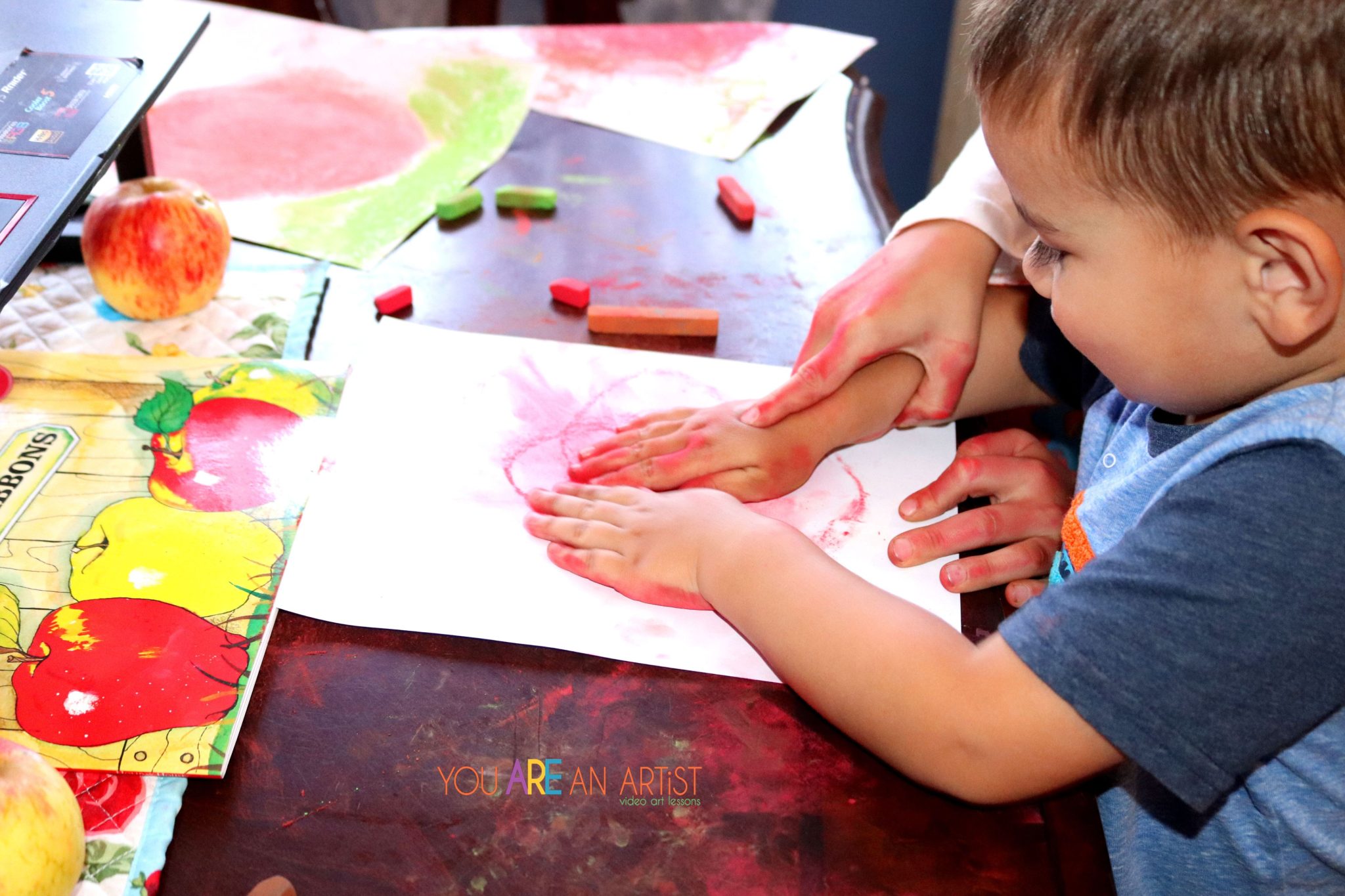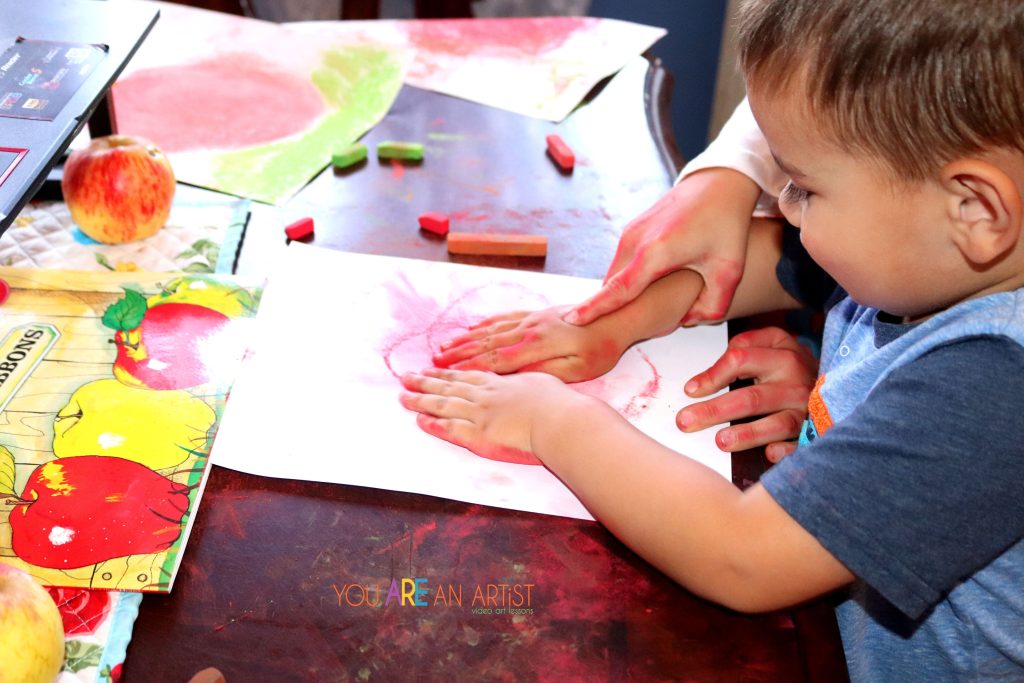 Art with preschoolers can feel a little scary and overwhelming, but it is, even more fun and rewarding. Nana is sharing some marvelous tips for encouraging your young artist.
What comes to mind when you think about preschoolers and art: crayons, markers, glitter, and finger paint? There are many different modes of art with preschoolers, but do not rule out chalk pastels.
Listen to Nana's Podcast The Big Kid Art Table: Preschool Art Lessons for Your Homeschool
Now that Nana has given you some tips on encouraging your little artists, we want to provide some ideas to help you with the hands-on side of implementation.
Big Kid Table Preschool Art Lessons
First, Nana has some amazing preschool lessons for those littlest learners. From basic shapes to fun seasonal drawings, these are a great simple way to get them started with classes designed just for them.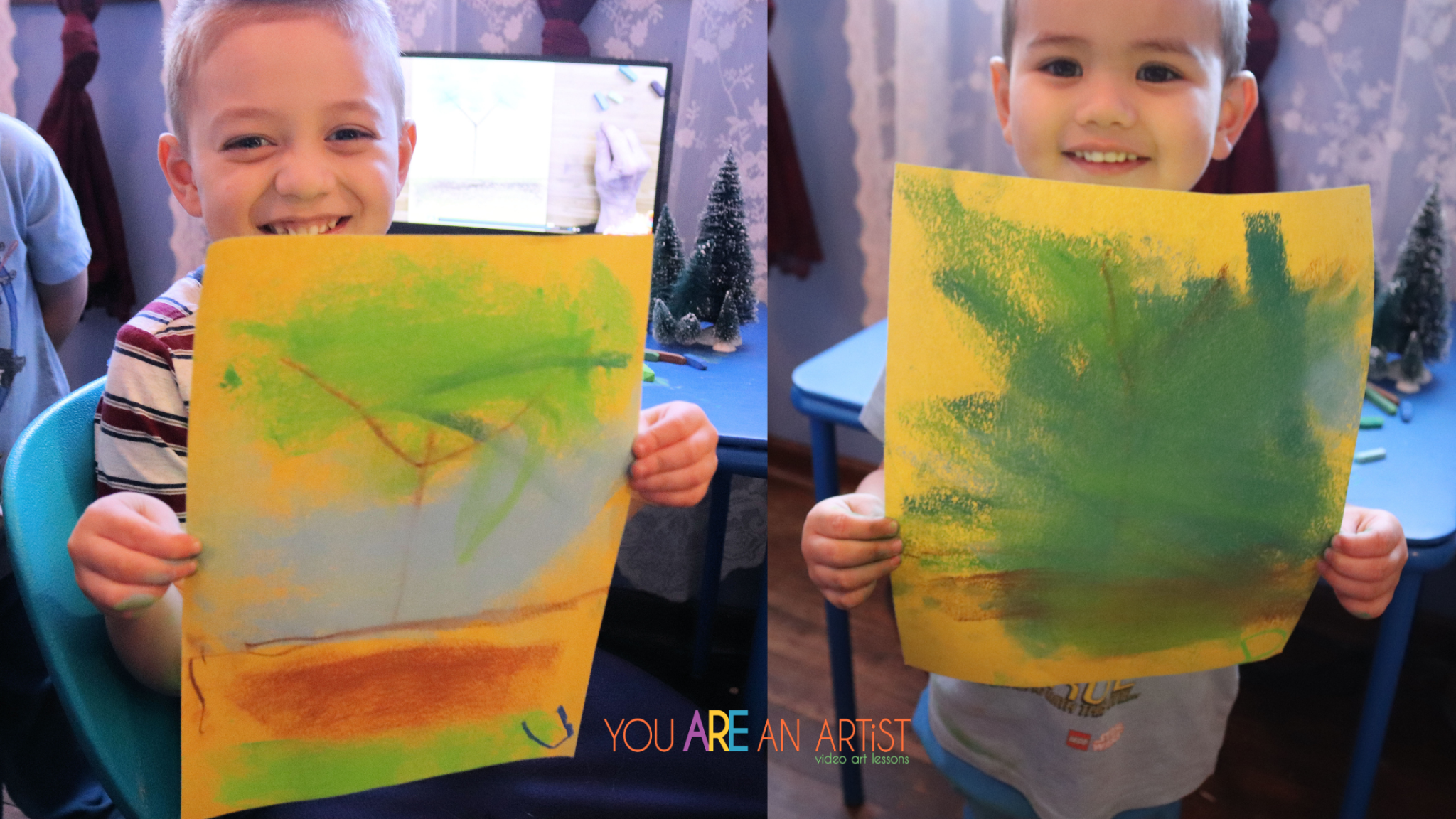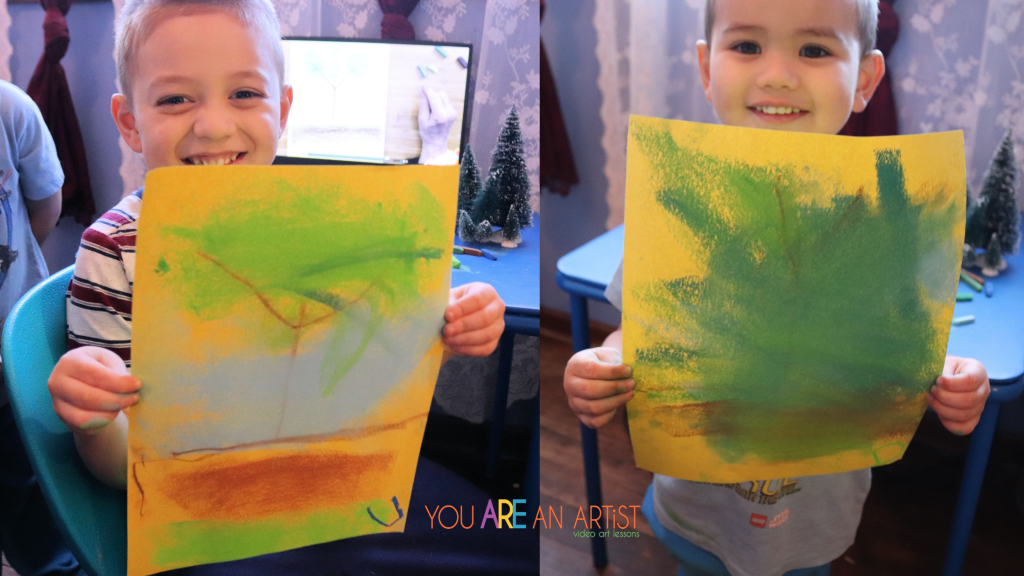 Online Preschool Art Courses For Your Homeschool
Preschool Fall Video Art Lessons
Preschool Barnyard Video Art Lessons
Preschool Summer Video Art Lessons
Preschool Spring Video Art Lessons
Preschool Winter Video Art Lessons
Preschool Chalk Pastel Video Art Lessons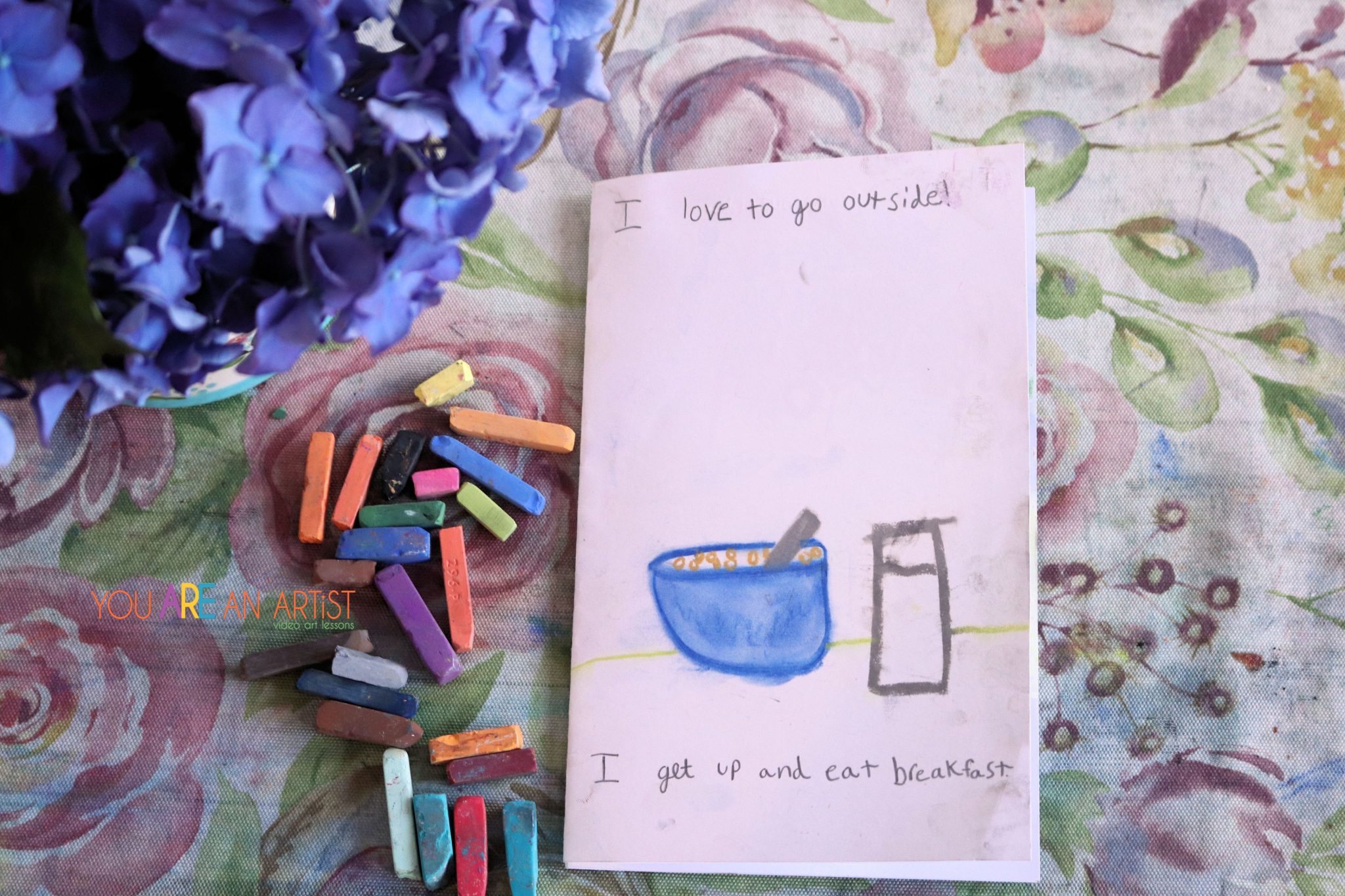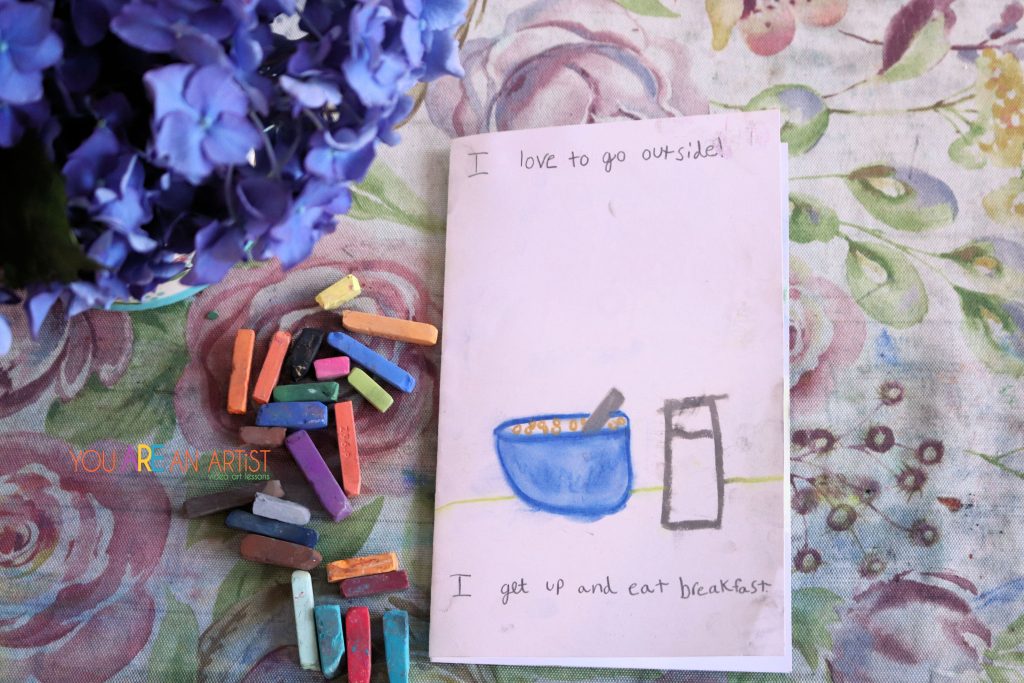 There are also some fun ideas for learning about sight words with chalk pastels.
Preschoolers also tend to love farms and farm animals, so you can get some more ideas from this list of 12 Delightful Farm Art Activities.

The When and Why of Preschool Art
Some of you probably think this all sounds great, but you are unsure how you will fit in art and if it is even worth the time. You might have older children that need more attention, the housework never seems to end, and someone is constantly calling your name (or maybe that's just at my house.)
However, there are many benefits to teaching art to young children. Did you know that your children can increase fine motor and language skills in addition to art skills (valuable in their own right) through art lessons? Check out this article on Preschool Art and Music Lessons for more details on the benefits of art lessons.
When it comes to fitting art into the schedule, it is essential to remember that you do not have to do art every day to make it effective, and you can keep it very simple. You will make an impact even if you take fifteen minutes a week and set your preschooler up with one of the chalk pastel lessons at the kitchen table while you prep dinner. Check out this article from Courtney with more ways to make time for art.
I hope this post and podcast encouraged you to include fun art lessons with your preschoolers.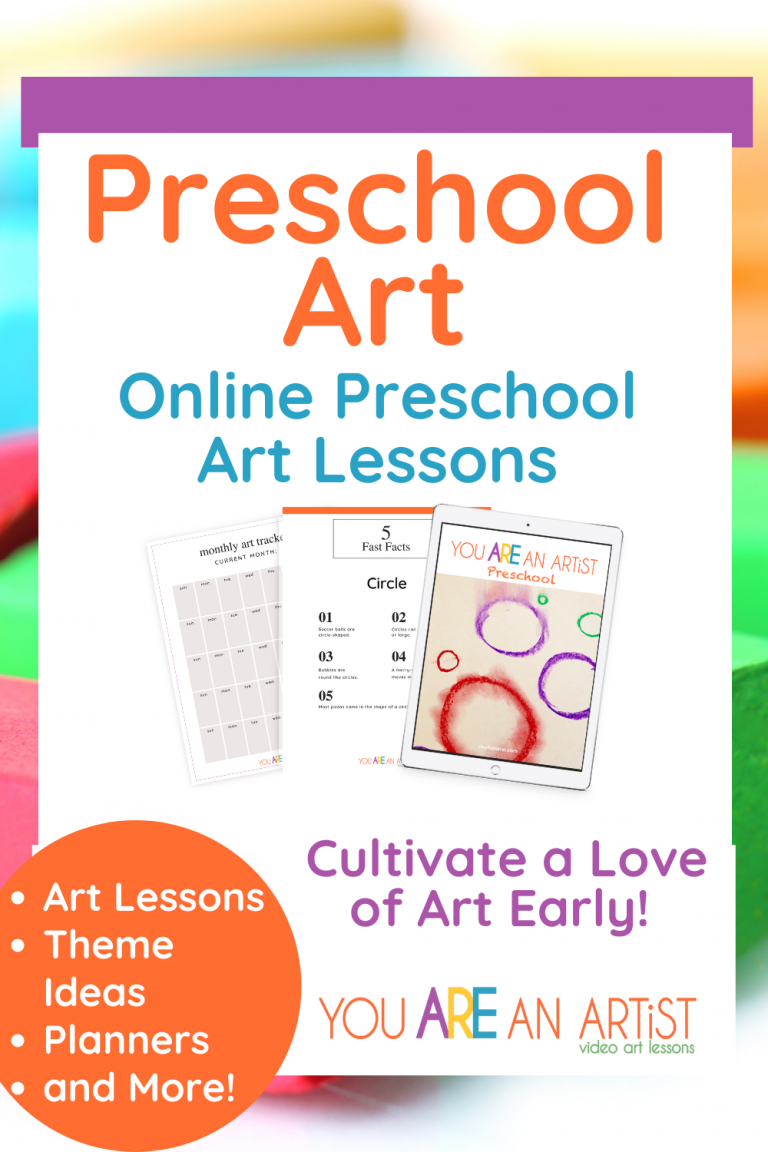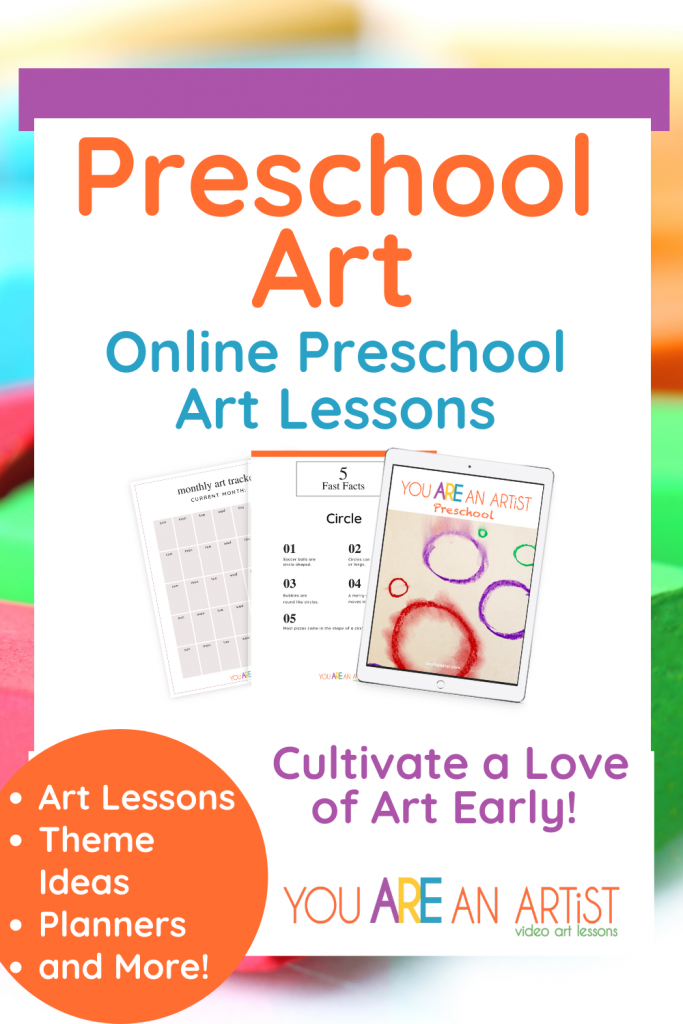 Big Kid Art Table Resources
P.S. If you enjoy this episode, would you please share it with a friend (there's a handy little share button above) and/or leave a review on your favorite podcast app? Thanks!
Try a Big Kid Art Lesson – Preschool Apple
And be sure to join Nana in our FREE You ARE an Artist Facebook group and our community on Instagram and all the social media as well.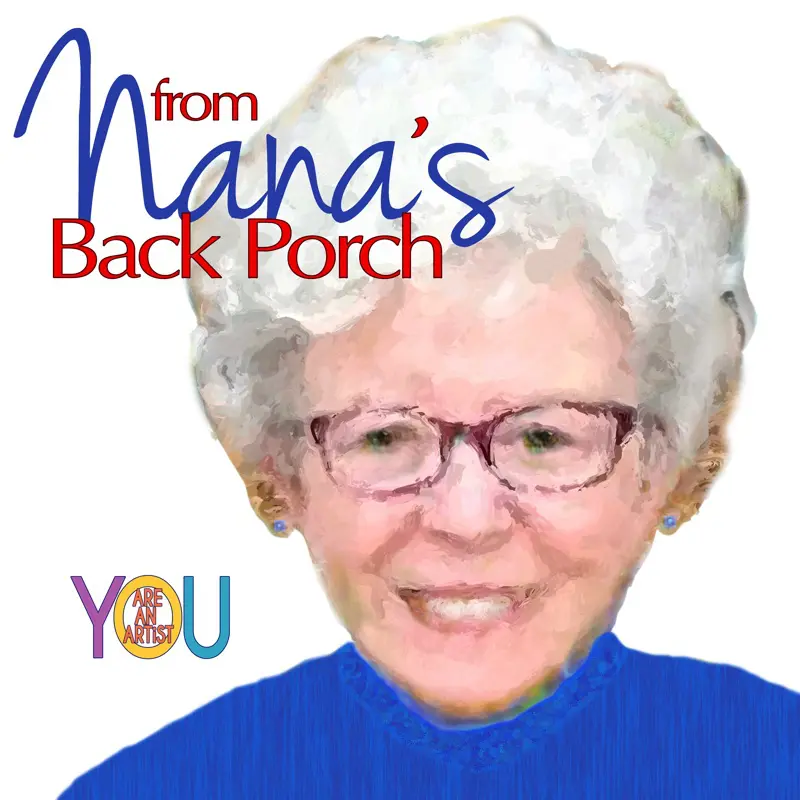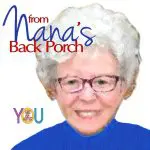 Nana is passionate about helping you realize you ARE an artist! Not only an artist with chalk pastels but with homeschooling, creative spaces, favorite family recipes and more. Nana also enjoys chatting – especially about art. If you have followed along with any of her You ARE an Artist video art lessons, you know that. She also enjoys sharing photos and thoughts on topics while she is being creative in her studio space on her back porch. That is where she will be chatting with you – from her back porch. It's Nana's You ARE an Artist Podcast!