This homeschool study includes everything you need for a hands-on approach to learning about Vincent Van Gogh.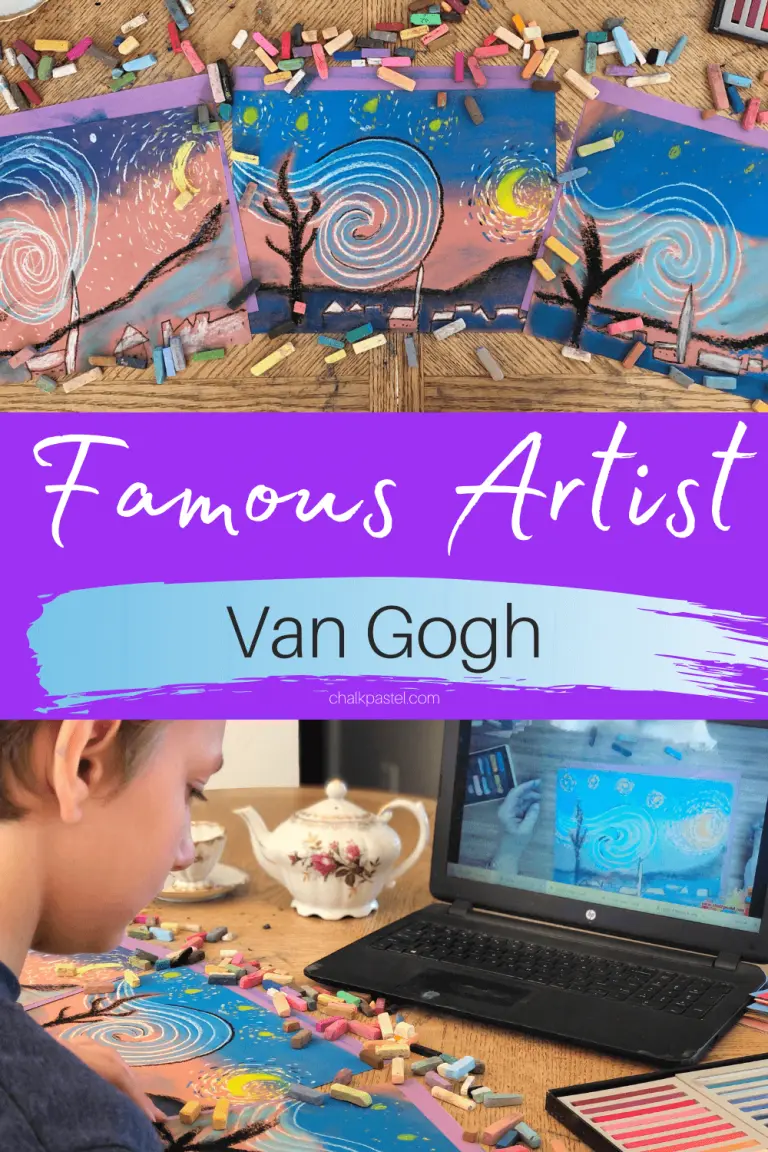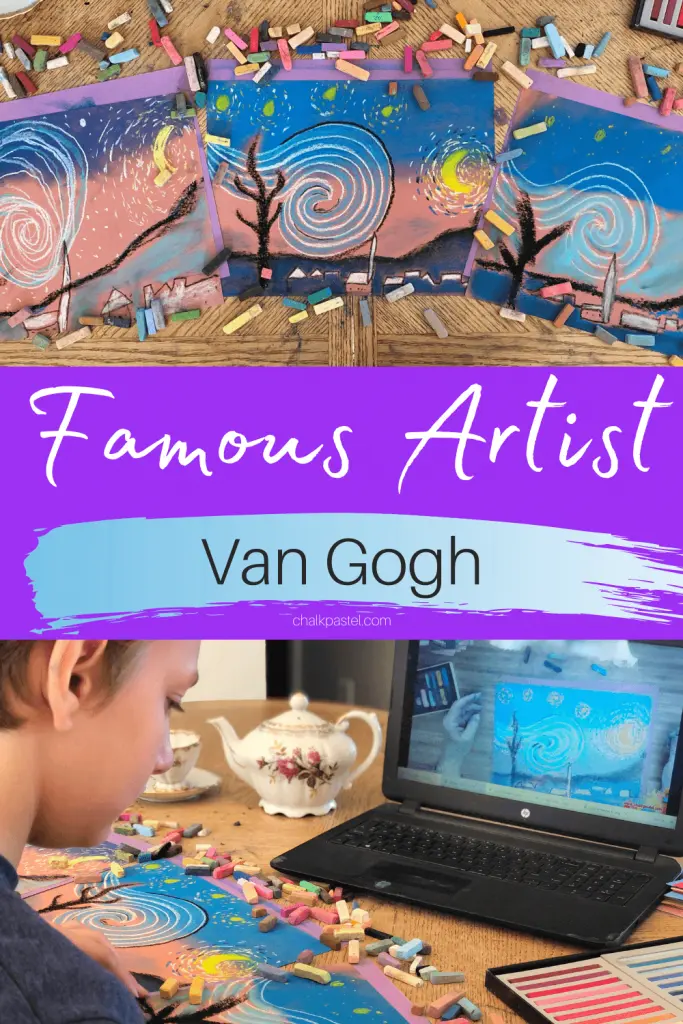 Famous Artist Vincent Van Gogh is one of the most gifted artists that ever lived. Van Gogh only painted for a little longer than ten years, but he produced over 2,000 pieces of art!
Some of Van Gogh's most famous and celebrated paintings are his Sunflowers. Each sunflower is different in color and placement…either in a vase or left in a field of flowers! It is said that he painted sunflowers in a yellow house that he rented in Arles, France. He rented the house for the visit of his friend, Paul Gauguin.
An Overview Of Our Vincent Van Gogh Homeschool Study
Today, our lesson is on a very famous painting that he created towards the end of his life, the iconic "Starry Night." The night sky has his famous broken line circles that you will learn how to paint yourself! This style is now known world wide but not during the time Van Gogh was alive. At the time of his death the world was not ready to embrace his style and flamboyant use of color.
Years after he passed away, Vincent Van Gogh has become one of the most successful artists in history – his paintings commanding millions today.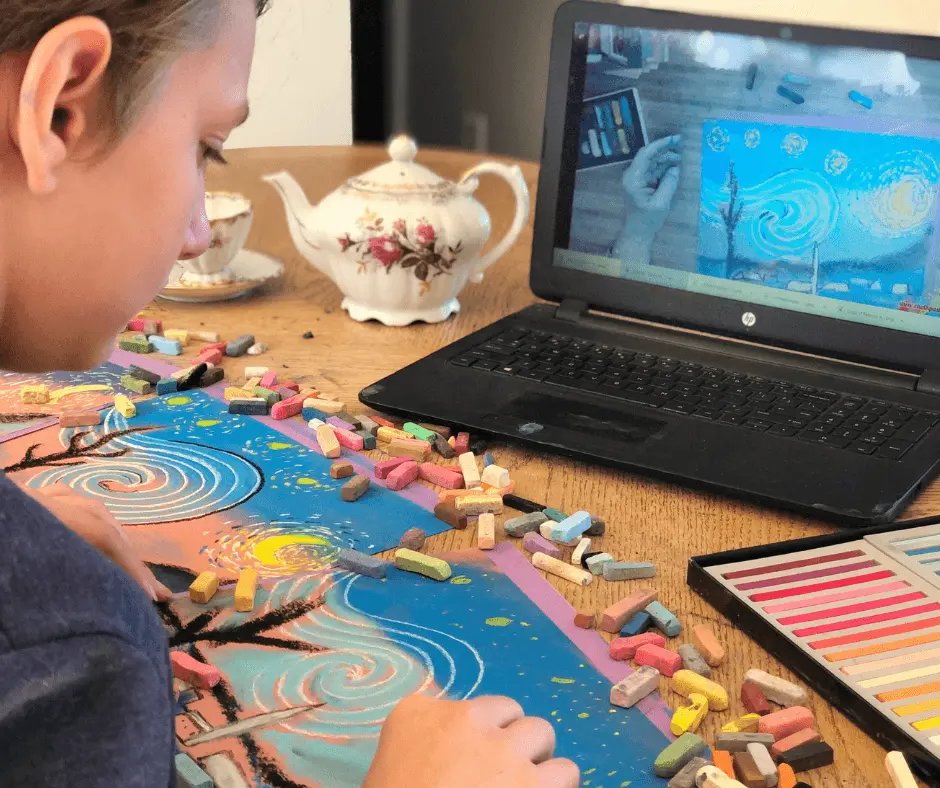 Listen to Nana's Van Gogh Podcast on YouTube
Van Gogh and Handel Unit Study For Family Style Learning
This unit was designed so children of all ages can participate in art and music appreciation in your family. You will love to study Vincent Van Gogh in your family's artist studies. There is just so much to learn! If your family would like a simple to use plan to get started with your own Van Gogh artist study, we would love to introduce you to the Homeschool Fine Arts Van Gogh and Handel Unit. These plans make it easy for you to offer quality artist study with simple activities and follow up notebook pages.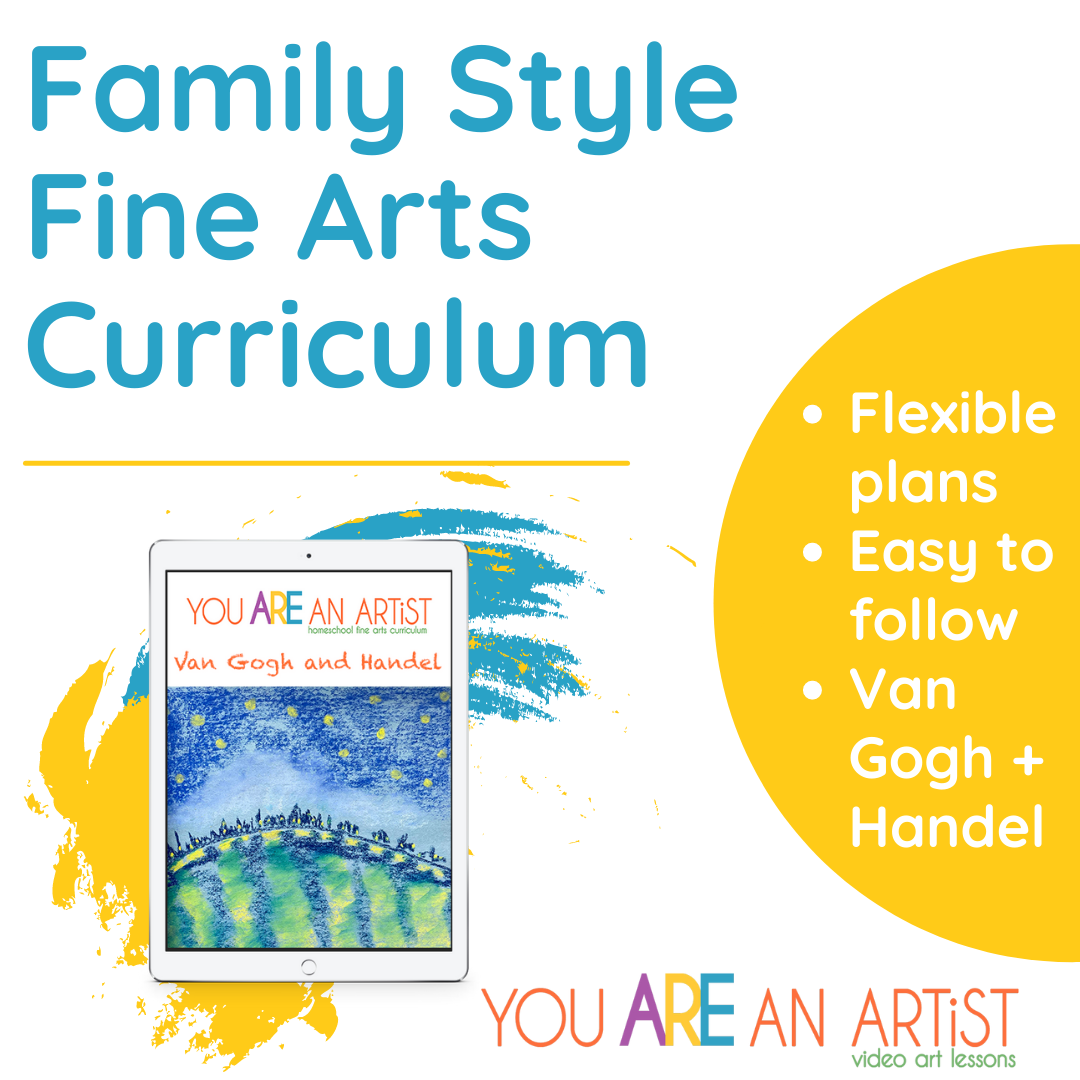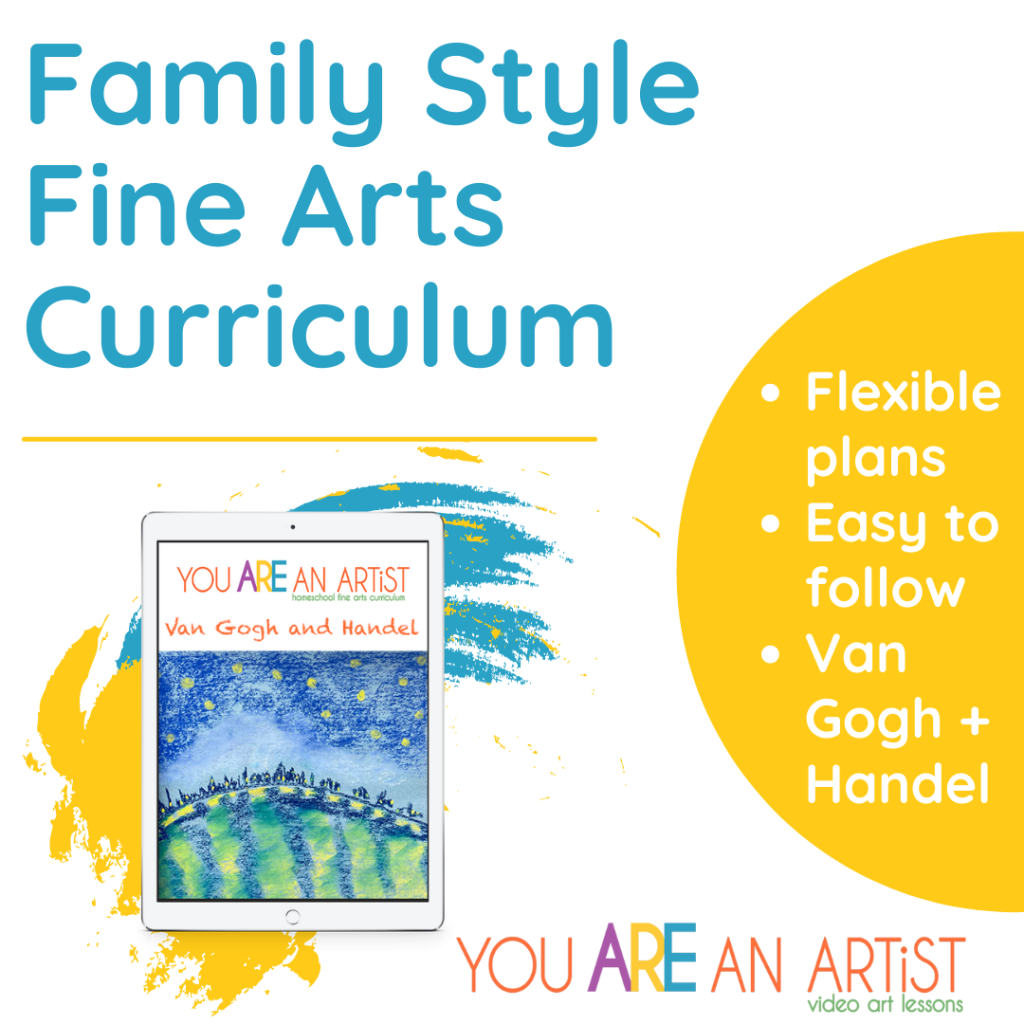 You ARE an ARTiST Complete Clubhouse members enjoy this unit, included in membership!
Learn More About Vincent Van Gogh
You might also like: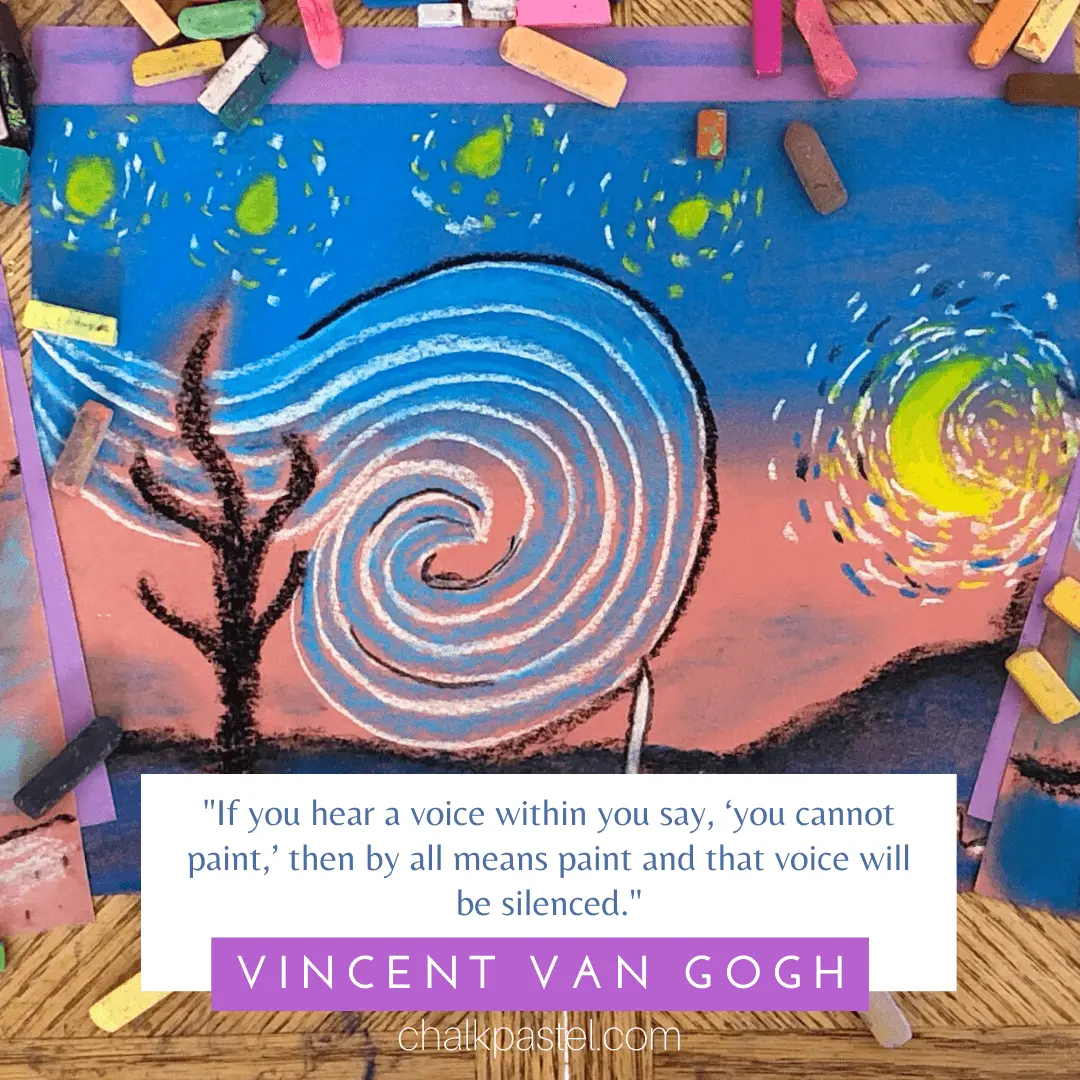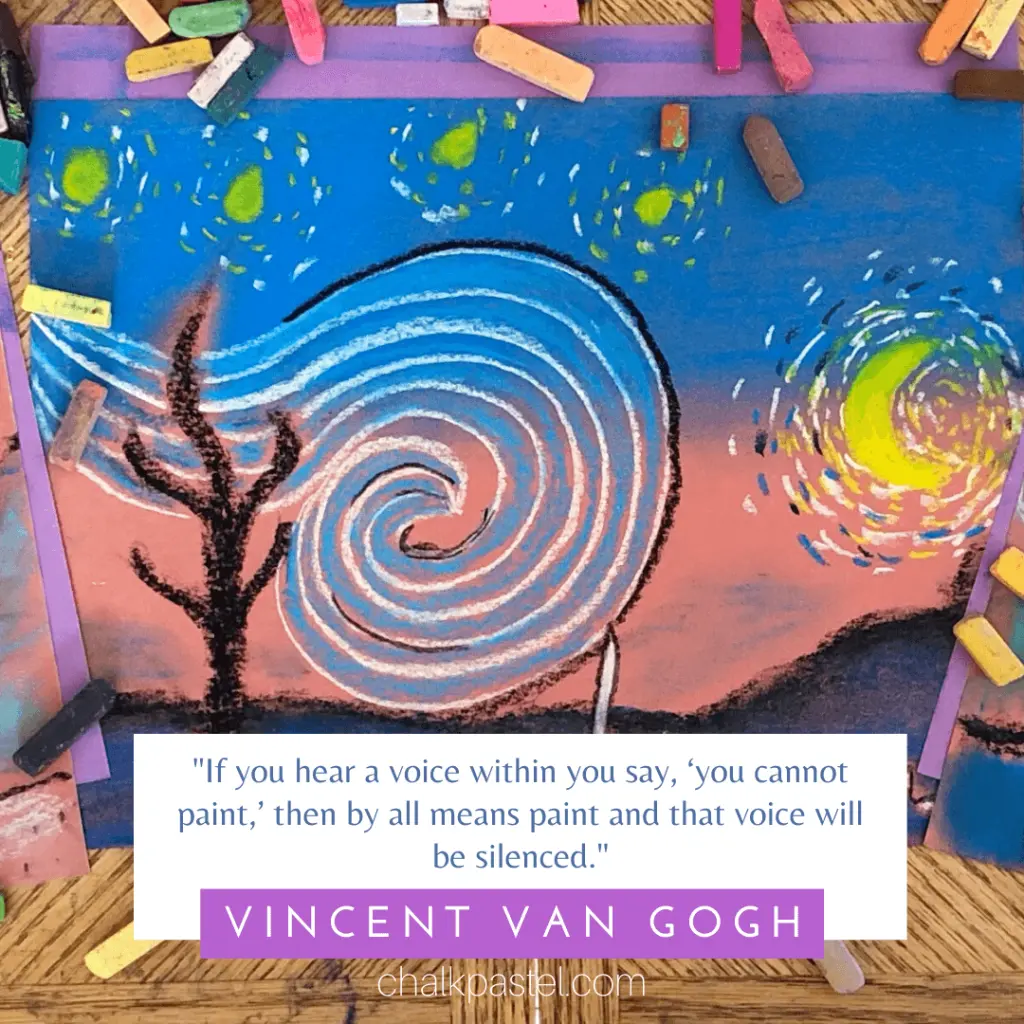 Additional Resources For Studying Famous Artists In Your Homeschool
We offer 47 famous artists video lessons for your homeschool including:
Vermeer
Michelangelo
da Vinci
Warhol
Monet
Rockwell
Rembrandt
Lichtenstein
Audubon
Beatrix Potter
… and a new one added about once a month!
And be sure to join Nana in our FREE You ARE an Artist Facebook group and our community on Instagram and all the social media as well.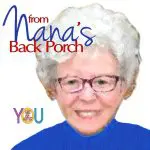 Nana is passionate about helping you realize you ARE an artist! Not only an artist with chalk pastels but with homeschooling, creative spaces, favorite family recipes and more. Nana also enjoys chatting – especially about art. If you have followed along with any of her You ARE an Artist video art lessons, you know that. She also enjoys sharing photos and thoughts on topics while she is being creative in her studio space on her back porch. That is where she will be chatting with you – from her back porch. It's Nana's You ARE an Artist Podcast!
-Special thanks to Erin Vincent and her artists for the beautiful photos. Visit her at Nourishing My Scholar.