Friends, we recently realized that we have over 600 video art lessons in the You ARE an Artist Clubhouse and growing! With Nana's video lessons and my written, step-by-step art lessons, there are upwards of 800 art lessons total! Wow! That is worth celebrating! We also talked about how Nana shared her first lesson with her grandchildren back in 2009. So we are also celebrating more than a decade of art lessons.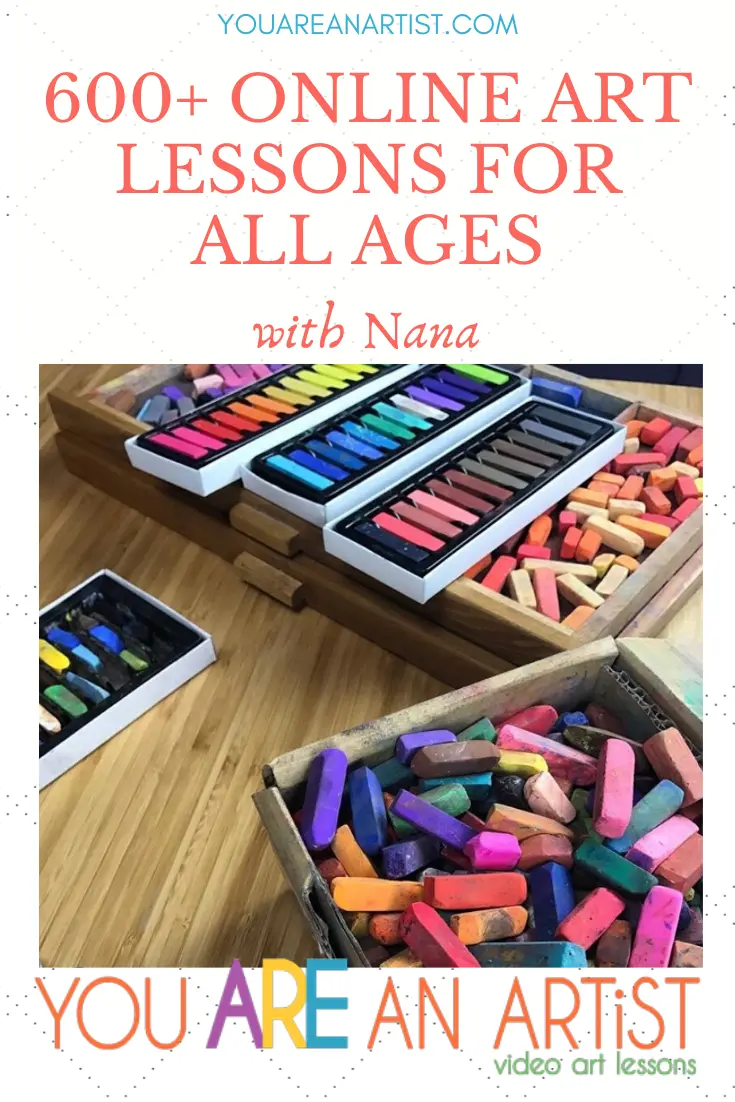 Here's a quick run down: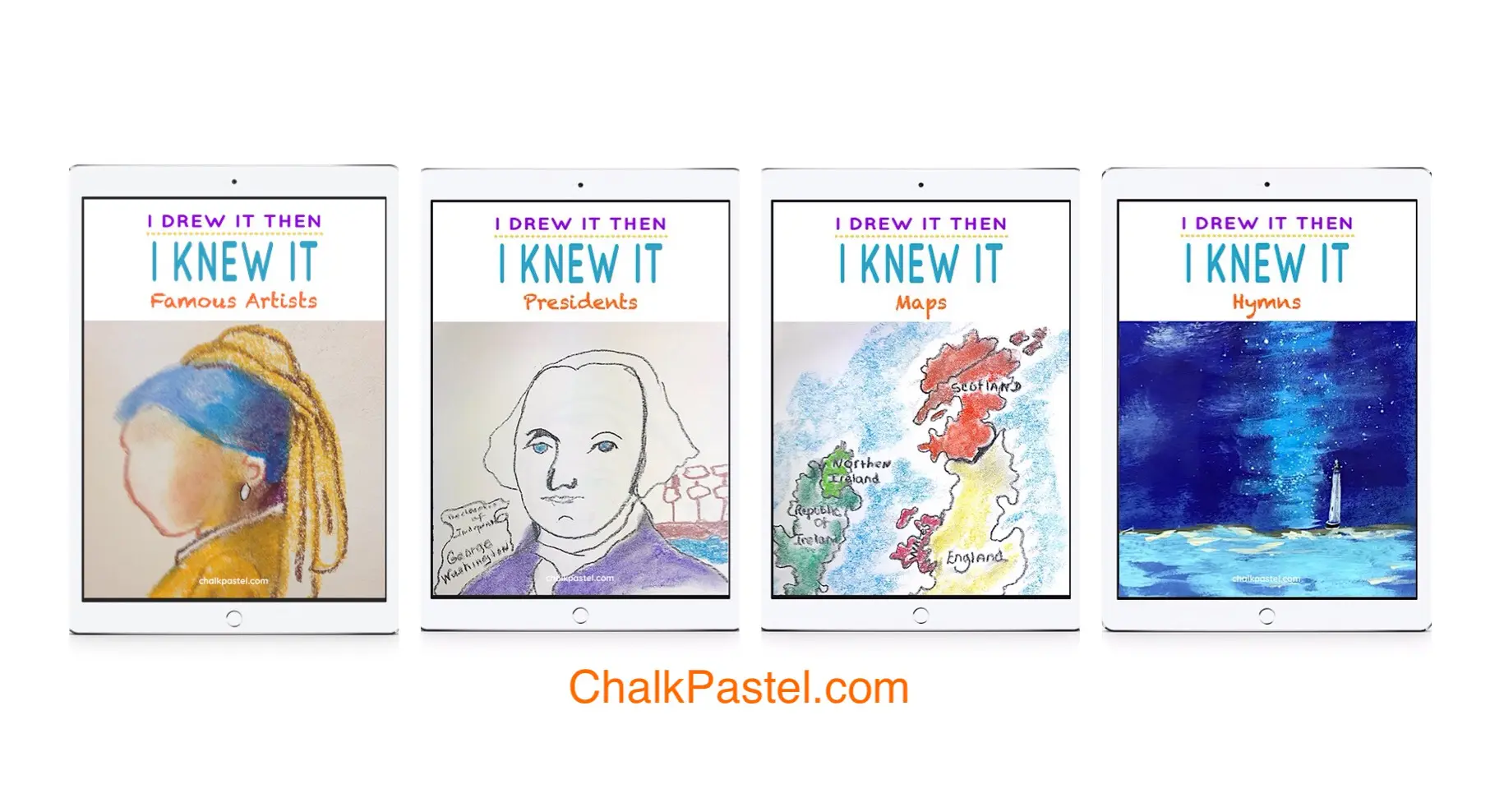 All this plus a wonderful community and bonus material. We even have an online calendar for members with daily art prompts and links to archived lessons.
Roughly 800 lessons — worth $4,000! You can have ALL ACCESS with a monthly Complete Clubhouse membership for only $30!
What have you been waiting for? Join Nana in the You ARE an Artist Clubhouse!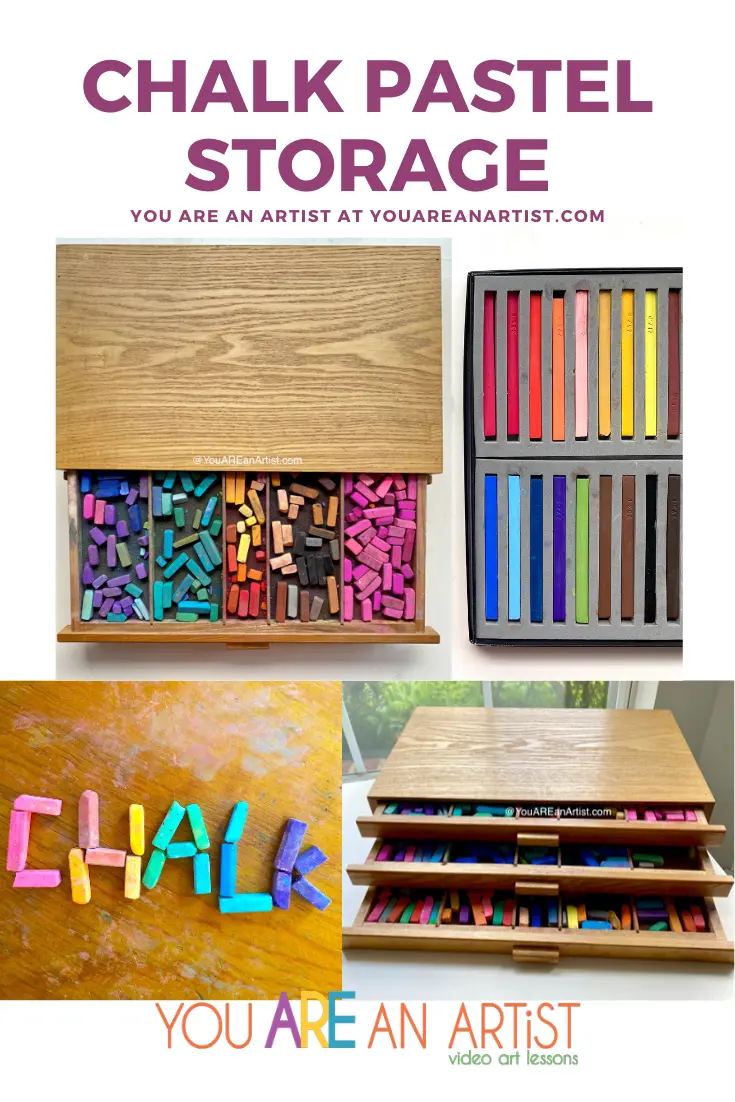 To celebrate a decade of art lessons – and to make your membership extra wonderful – we are giving away a set of chalk pastel drawers to organize your chalk pastels. Plus a set of chalk pastels to help fill those drawers! The giveaway is happening over on our Instagram from the evening of 6/16 – 6/21 with winners chosen on 6/22.
Read all about our favorite chalk pastels storage and favorite sets of chalk pastels in our Frequently Asked Questions section.