Celebrate the beauty of fall with a fun spider craft and online art lessons. We find the changing season to be an invitation to slower paced learning and more time spent in nature. Then, we come inside and follow up with even more learning!
Because it's only a matter of time before our family's attention turns to the holidays, I love adding engaging activities to celebrate fall in our learning. It's a chance to embrace the beauty of nature's transformation and connect as a family as well.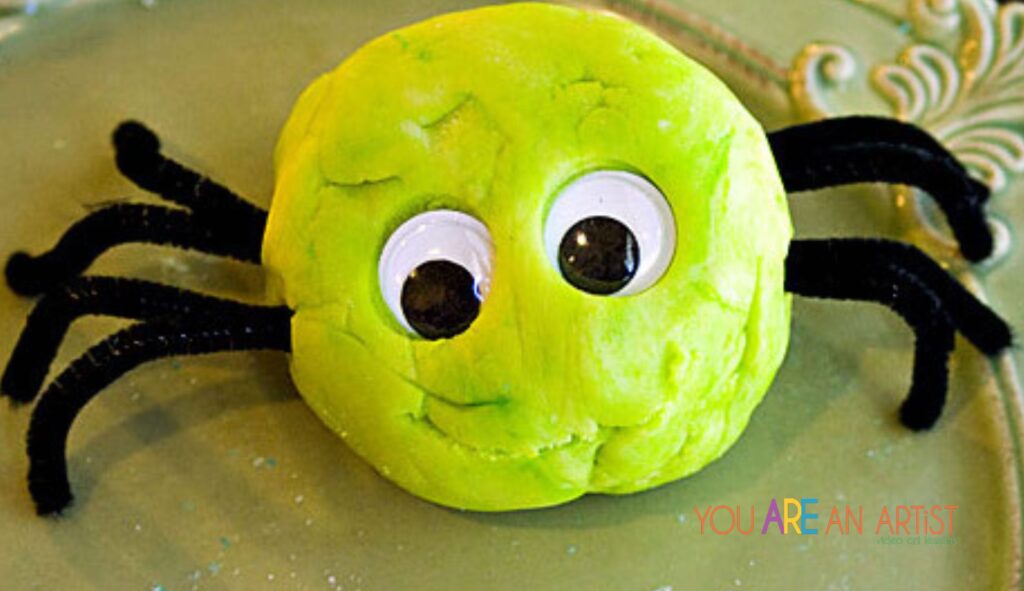 Fun Spider Craft for Preschoolers
For this really fun preschool craft, you will need:
a batch of homemade playdough (recipe below) or store-bought playdough
2 giant wiggle eyes
some pipe cleaners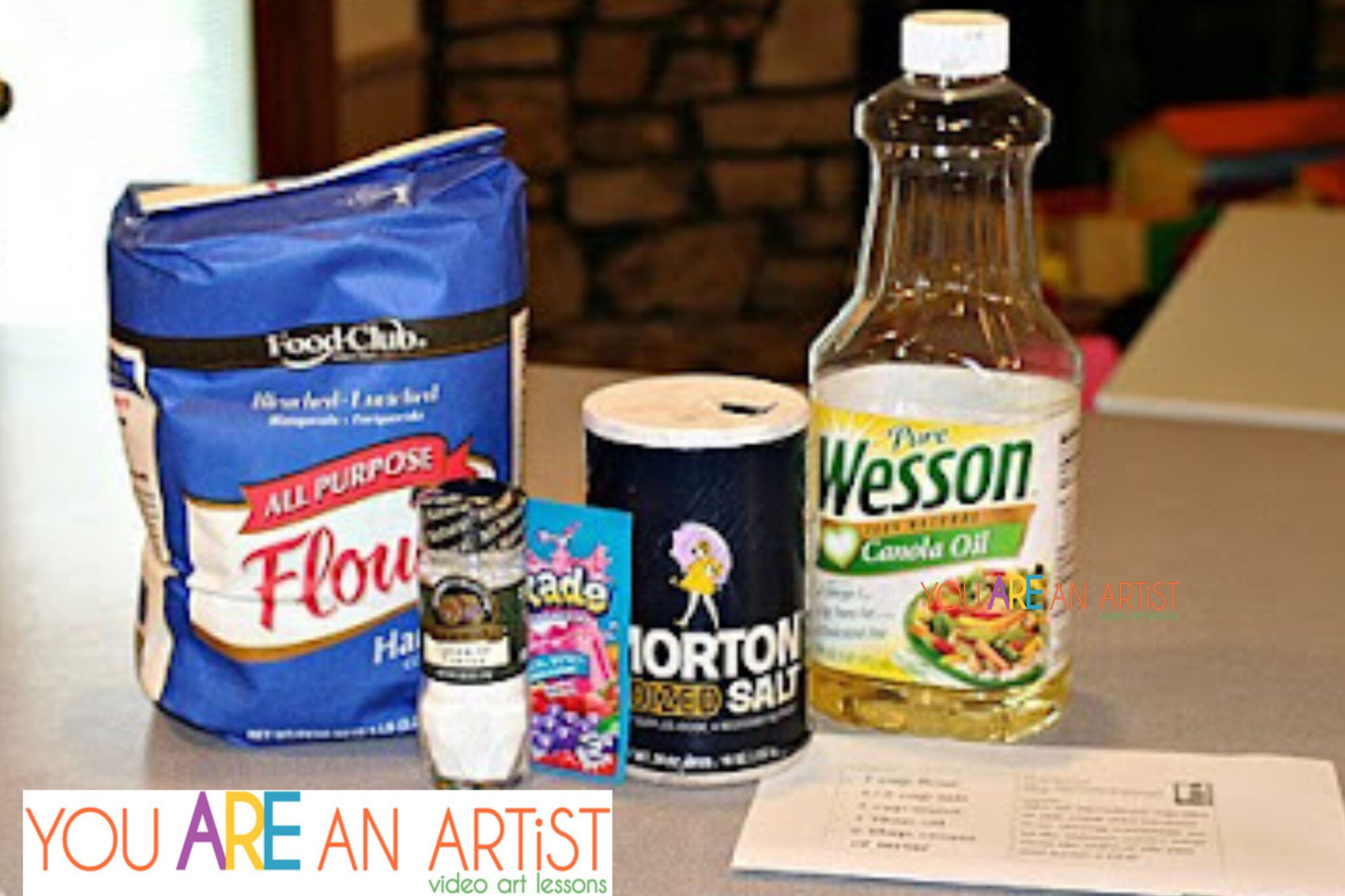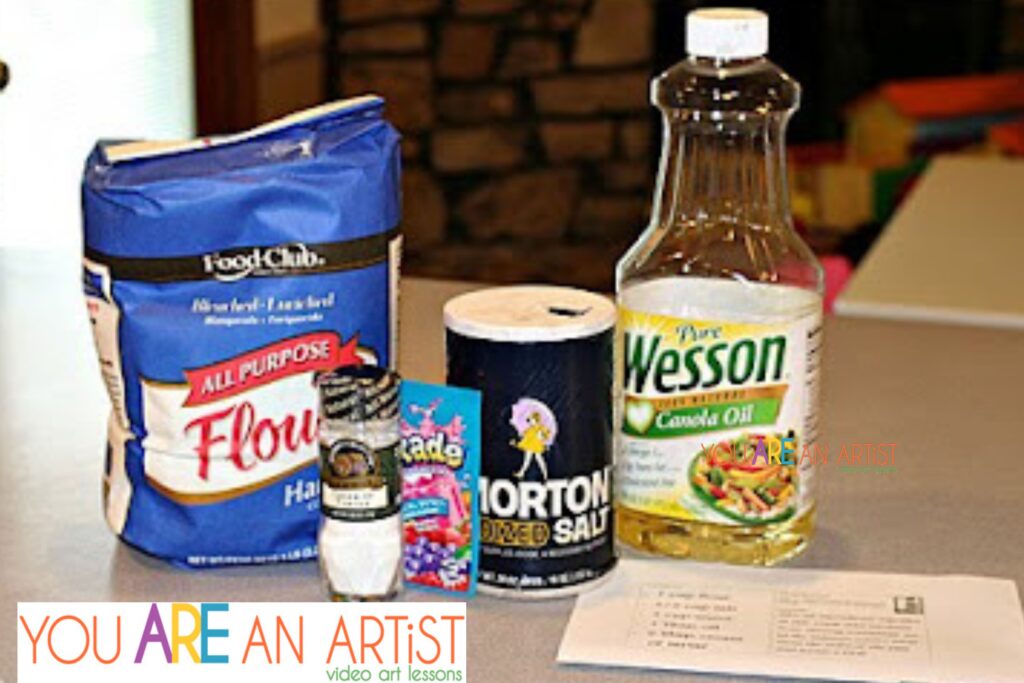 Homemade Playdough Recipe
Ingredients Needed:
1 cup flour
1/2 cup salt
1 cup of water
1 TBSP oil
2 TBSP cream of tartar
1 package of Kool-aid (optional)
food coloring (optional)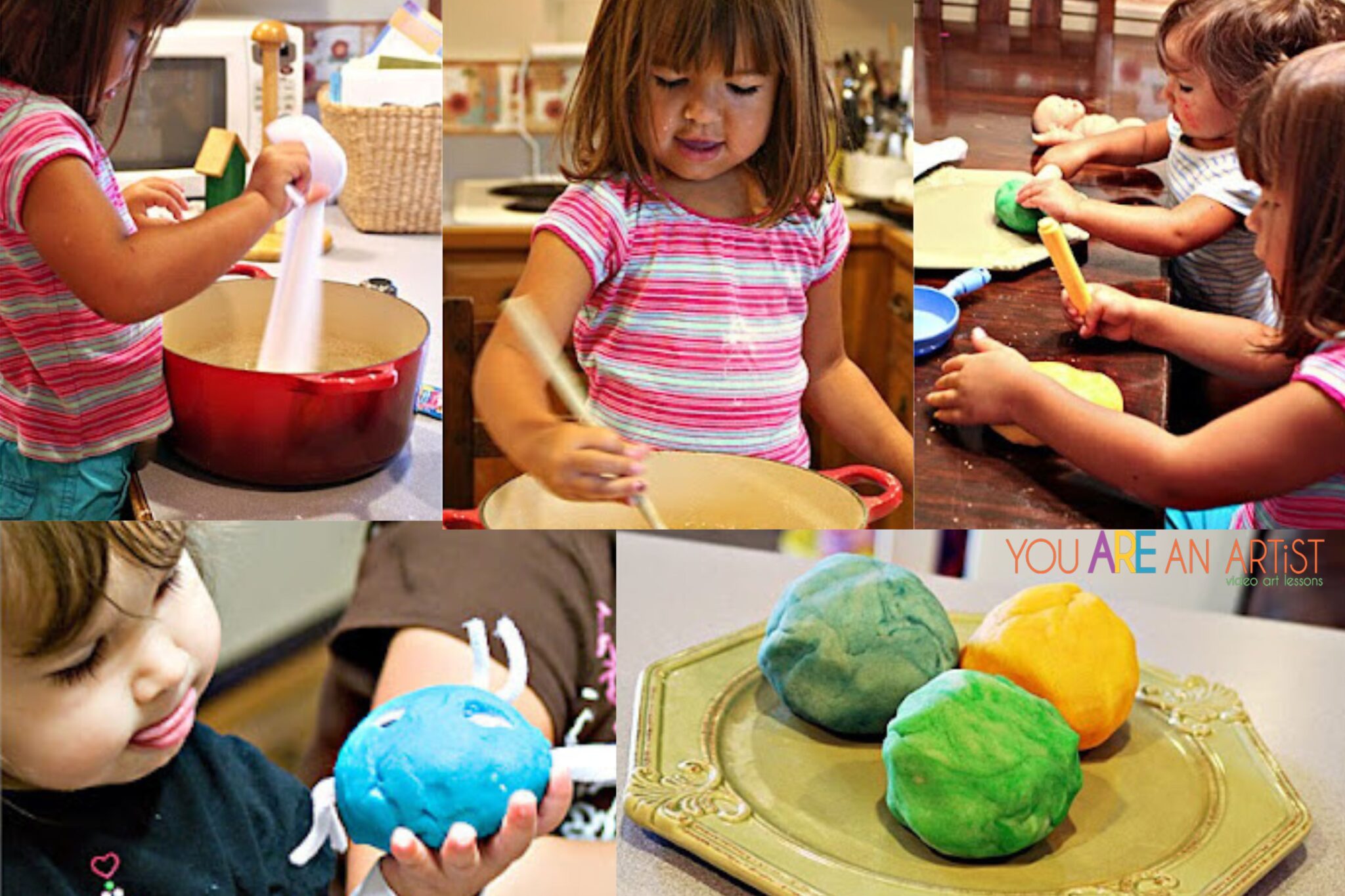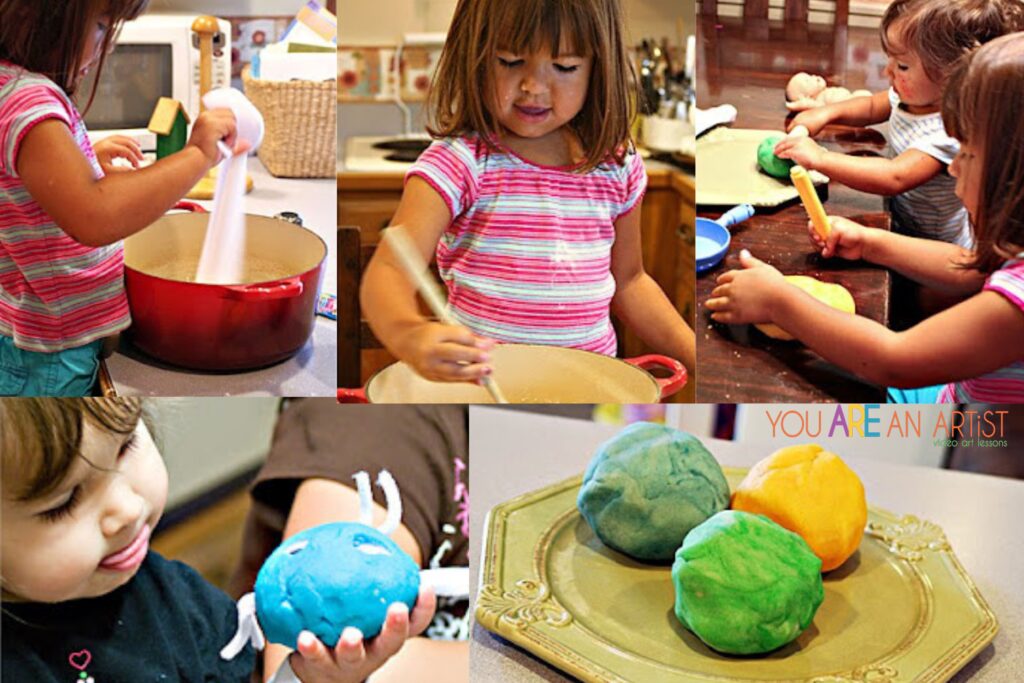 How to Make Homemade Playdough
Mix all the ingredients together in a pot and cook on medium heat. Stir constantly. You will think that it is not working out, but just when you're about to second-guess yourself, the dough will form into a ball. Remove from heat at this point. The dough is hot! Wait until it cools to mix in food coloring. I actually mixed in dye-free Kool-aid while making the dough on the stove. I did that so that our playdough would smell good.
I let my 3 1/2 yr. old help make the dough. I doubled the recipe. She loved pouring in all the ingredients and was so proud to be making her own playdough. I really need to come up with more kid cooking activities to do with her. She had so much fun.
I went ahead and mixed the food coloring with the dough because I wasn't sure how messy that would be. It wasn't too bad. You could start it, and then let the kids really mix it in. At this point you can also add glitter. That sounded like too big of a mess so we opted not to do that.
More Spider Crafts Homeschool Lessons
ABC Art Activities for Kids – Have fun learning the alphabet with these hands on ABC art activities! It's ABC learning for your preschoolers and youngest learners with video art lesson ideas with Nana! You ARE an ARTiST Clubhouse members enjoy Nana's guide to ABC Learning with Art Lessons.
Folk Tales, Art and History – Learn about Anansi the Spider with Jim Weiss, Nana and Amy Sloan in a special event!
Charlotte's Web Homeschool Art Lessons and Tea Time Activities – The Spider art lesson is suitable for all ages and looks like Charlotte. Even your littlest of learners can join in on this one. Nana also has a colorful spider web art lesson. You can enjoy this one and even 'weave' in 'SOME PIG' and more of Charlotte's words.
Famous Artist Eric Carle Homeschool Study – "Eric Carle is acclaimed and beloved as the creator of brilliantly illustrated and designed picture books children. His best known book, The Very Hungry Caterpillar, has eaten it's way into the hearts of millions of children all over the world and has been translated into 66 languages and sold over 50 million copies. Since The Very Hungry Caterpillar was was published in 1969, Eric Carle has illustrated more than 70 books. This includes many best sellers which he wrote. More than 152 million copies of his books have sold around the world!" – Nana
The Very Busy Spider – Craft! My 3 year old daughter loves to read The Very Busy Spider by Eric Carle. Since we were studying the letter S, I thought it would be fun to do activities around this book.
Join Nana for ALL the very best art and crafts activities and access to all the fun!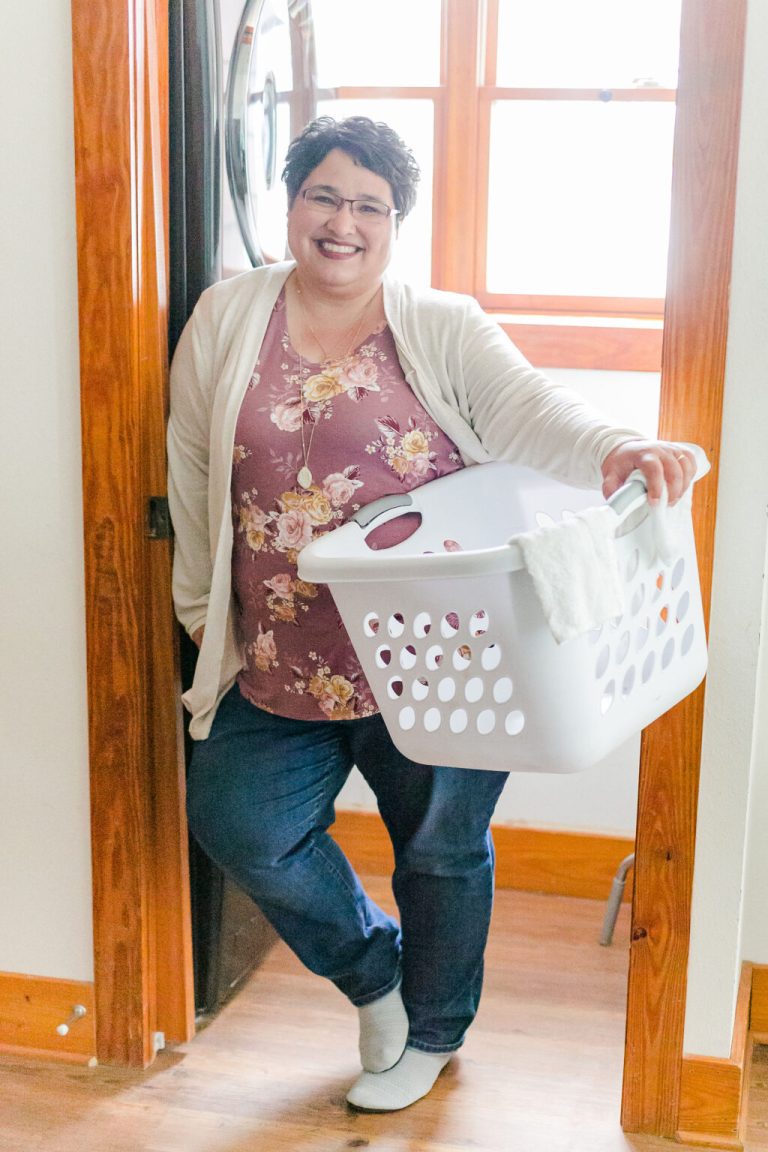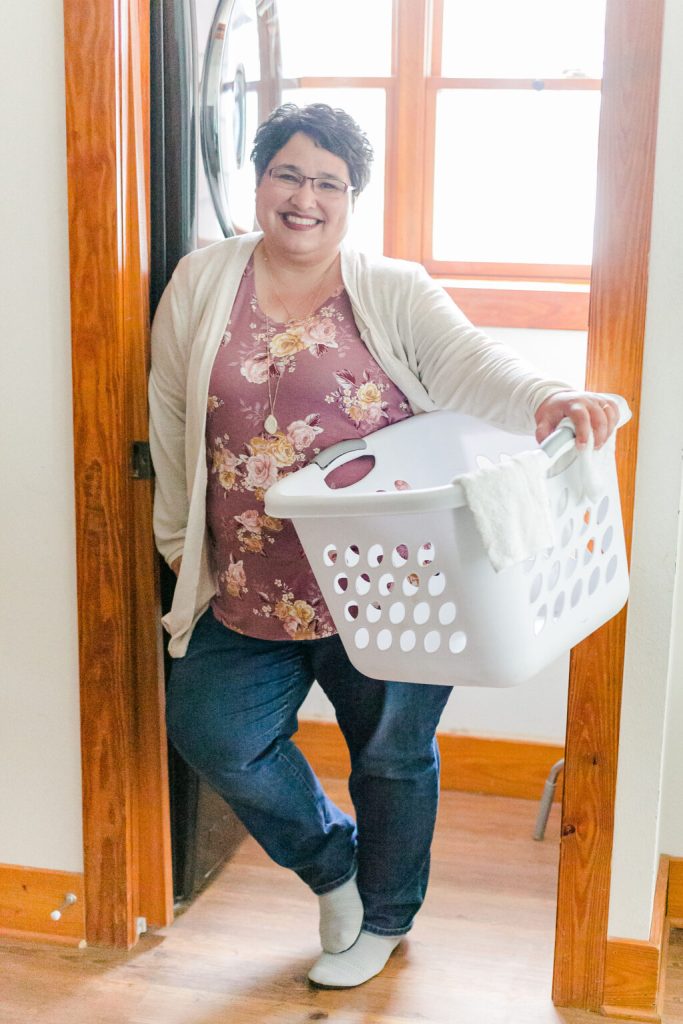 Maureen helps Christian mompreneurs operate their business from a place of joy, purpose, and excellence because they are clear on how their business is serving their family and others. As a homeschool mom, she believes success at home AND business without the mom-guilt, stress and burn-out is possible! Outside of work, she loves having good conversations over a hot chai or GT Gingerberry kombucha and spending time with her husband and seven children. Visit her at MaureenSpell.com