Grab your calendar, chalk pastels, and science loving homeschoolers for these October Science and Art Activities! We're learning about radio voice messages, telegrams, incandescent lamps, automobiles, space race, and sound barriers – just to name a few cool inventions. Be sure to read about these important dates, October birthdays, and interesting facts.
But first, we couldn't kick off October without the famous quote by Anne of Green Gables! And, we will end with classic pumpkins.
"I'm so glad I live in a world where there are Octobers."

Anne of Green Gables by L.M. Montgomery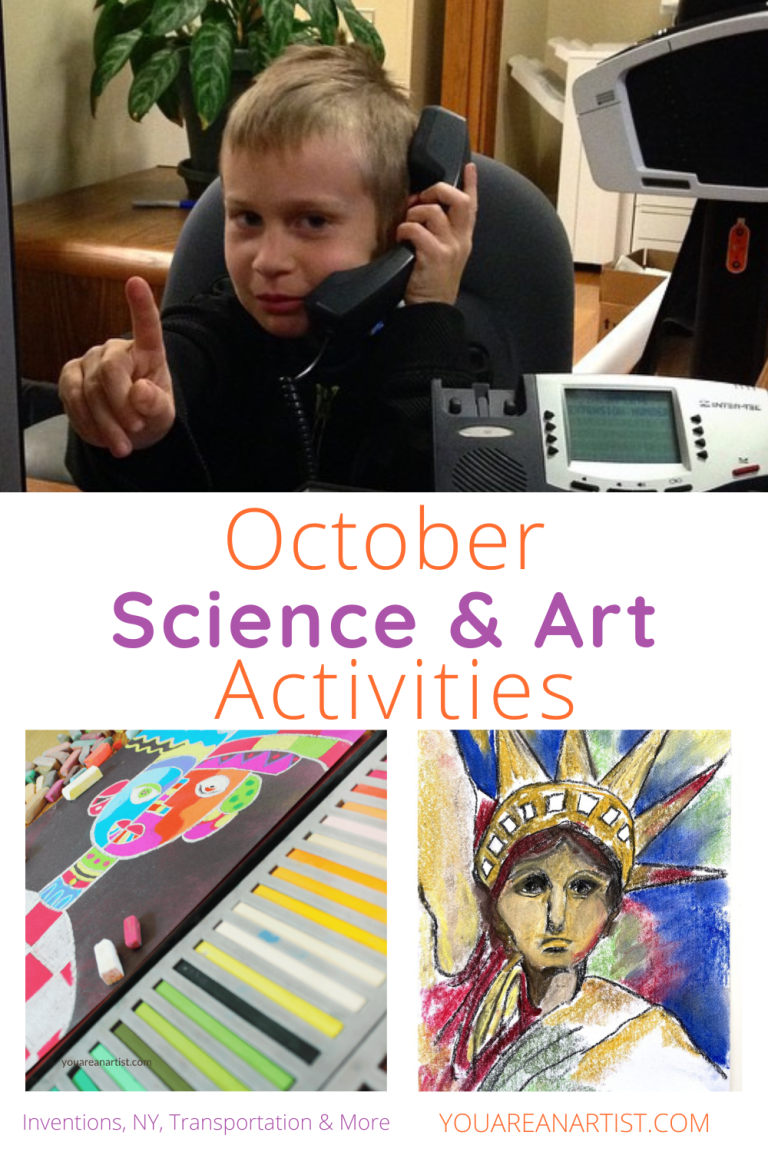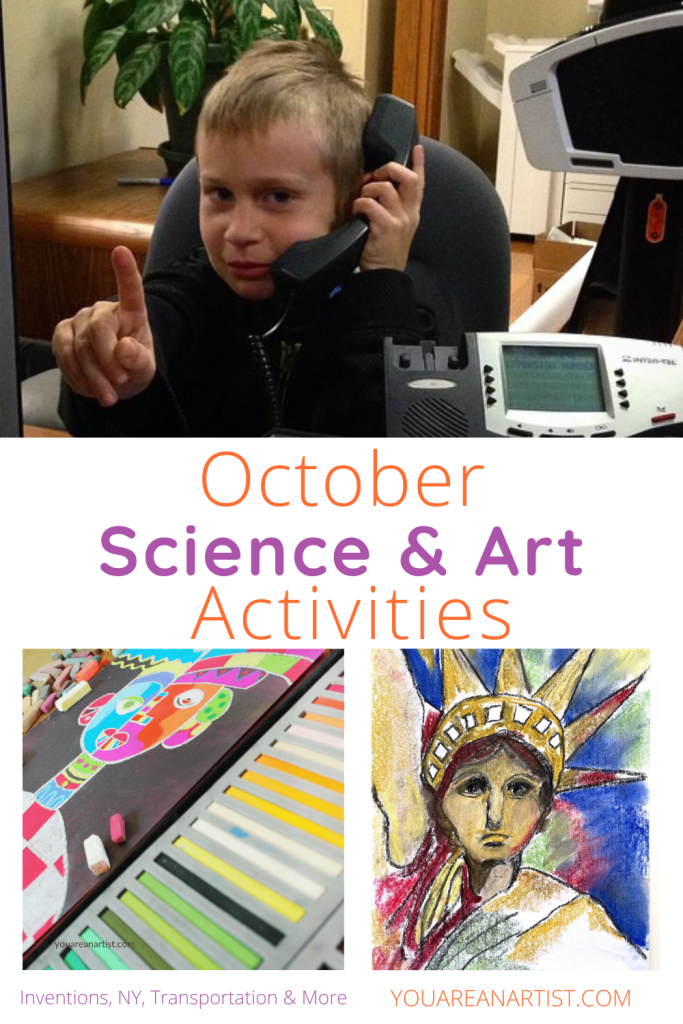 October Fun Fact
In America we celebrate Thanksgiving the last Thursday in November as the Pilgrims and Wampanoag Indians celebrated their first harvest in 1621. But it was over 200 years later when it was officially recognized as a national holiday! Better late than never? October 3, 1863 – President Abraham Lincoln issued a proclamation designating the last Thursday in November as Thanksgiving Day. Feel free to tuck that away now and pull out around the Thanksgiving table this year. In fact, you will want to make sure to come back to our Thanksgiving Homeschool Lessons: Draw Your Way Through the Story.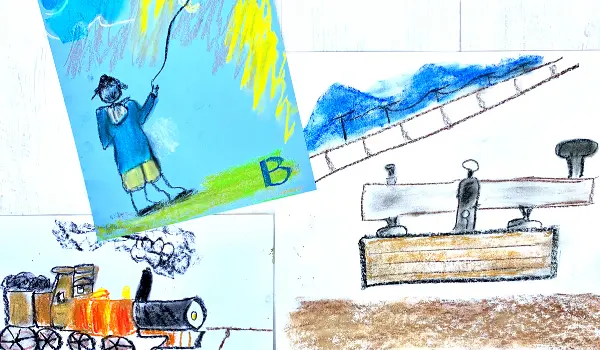 October Science and Art Activities
October Inventions and Art
Can you hear me know?
Trying to pair your science and art lessons? Look at our Science and Art Curriculum Match Up!
Oct 6th Engineer and inventor George Westinghouse (1846-1914) was born in Central Bridge, New York.
October 11, 1939 – Albert Einstein warned President Franklin D. Roosevelt that his theories could lead to Nazi Germany's development of an atomic bomb. Einstein suggested the U.S. develop its own bomb. This resulted in the top secret "Manhattan Project."
October 21, 1879 – Thomas Edison successfully tested an electric incandescent lamp with a carbonized filament at his laboratory in Menlo Park, New Jersey, keeping it lit for over 13 hours.
October 21, 1915 – The first transatlantic radio voice message was made by the American Telephone and Telegraph Company from Virginia to Paris.
October 24, 1861 – The first transcontinental telegram in America was sent from San Francisco to Washington, addressed to President Abraham Lincoln from the Chief Justice of California.

Not sure how to combine art & science? You will find tips and help in our post Why Art is Essential in Science.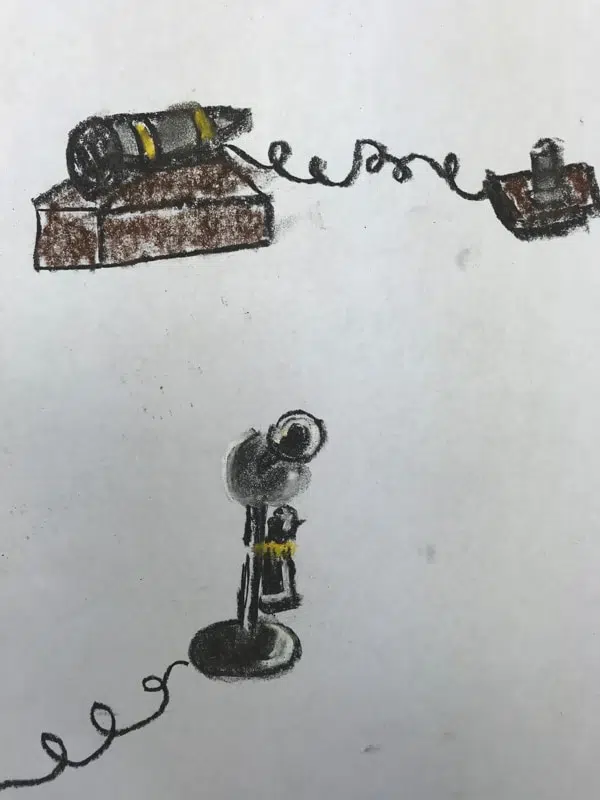 October Transportation and Art
Everyone is always ready, until it's time to get in the car. Hopefully folks back in the day were eager to get moving learning about these exciting transportation historic dates.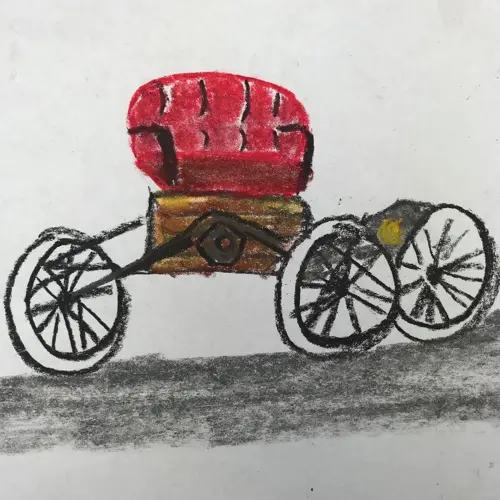 October 1, 1908 – Henry Ford's Model T went on sale for the first time.
Inventors STEAM Video Art Lessons
October 4, 1957 – The Space Age began. Russians launched the first satellite Sputnik I into orbit.
This Homeschool Moon Unit Study Is Out Of This World
Oct 8th American fighter pilot Ace Eddie Rickenbacker (1890-1973) was born in Columbus, Ohio. He commanded the first U.S. aero unit to take part in World War I and was credited with 26 victories, becoming America's leading Ace.
Modern History Video Art Lessons
October 9th Nordic communities worldwide will celebrate Leif Erikson Day – remembering the explorer credited with bringing the first Nordic people to America around the year 1000.
The Ultimate Guide to Medieval History Lessons For Your Homeschool and Medieval Times Homeschool Art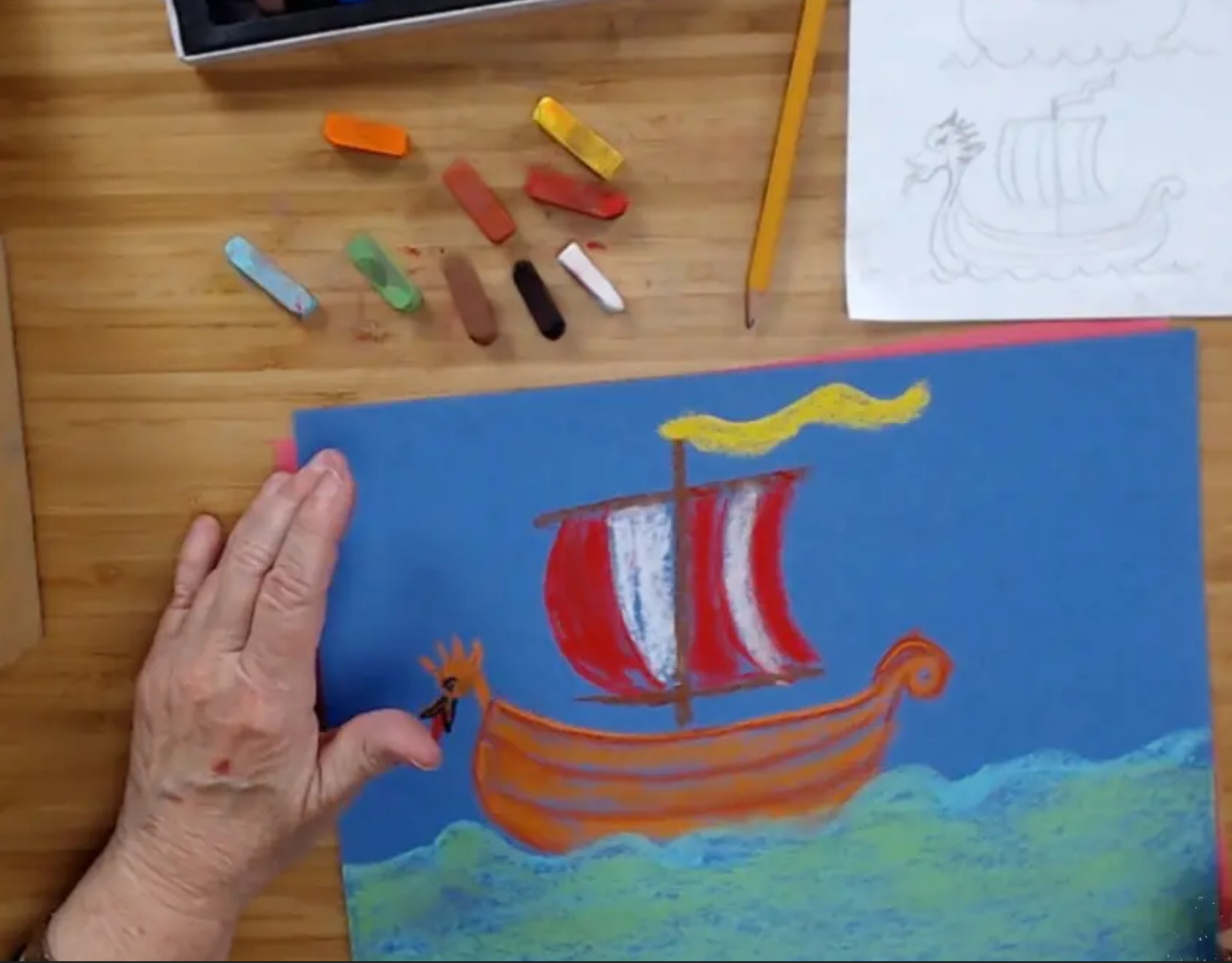 October 13, 1775 – The United States Navy was born after the Second Continental Congress authorized the acquisition of a fleet of ships.
October 14, 1947 – U.S. Air Force Captain Chuck Yeager became the first man to break the sound barrier, flying in a rocket-powered research aircraft. Take Flight With These Famous Aviators
October 26, 1825 – The Erie Canal opened as the first major man-made waterway in America, linking Lake Erie with the Hudson River, bypassing the British-controlled lower St. Lawrence. The canal cost over $7 million and took eight years to complete.
October 27, 1904 – The New York City subway began operating, running from City Hall to West 145th Street, the first underground and underwater rail system in the world.
October 27th British navigator James Cook (1728-1779) was born in Yorkshire, England.
October 30, 1990 – For the first time since the Ice Age, Great Britain was connected with the European continent, via a new rail tunnel under the English Channel. Great Britain Themed Chalk Pastel Art (including a map of the British Isles)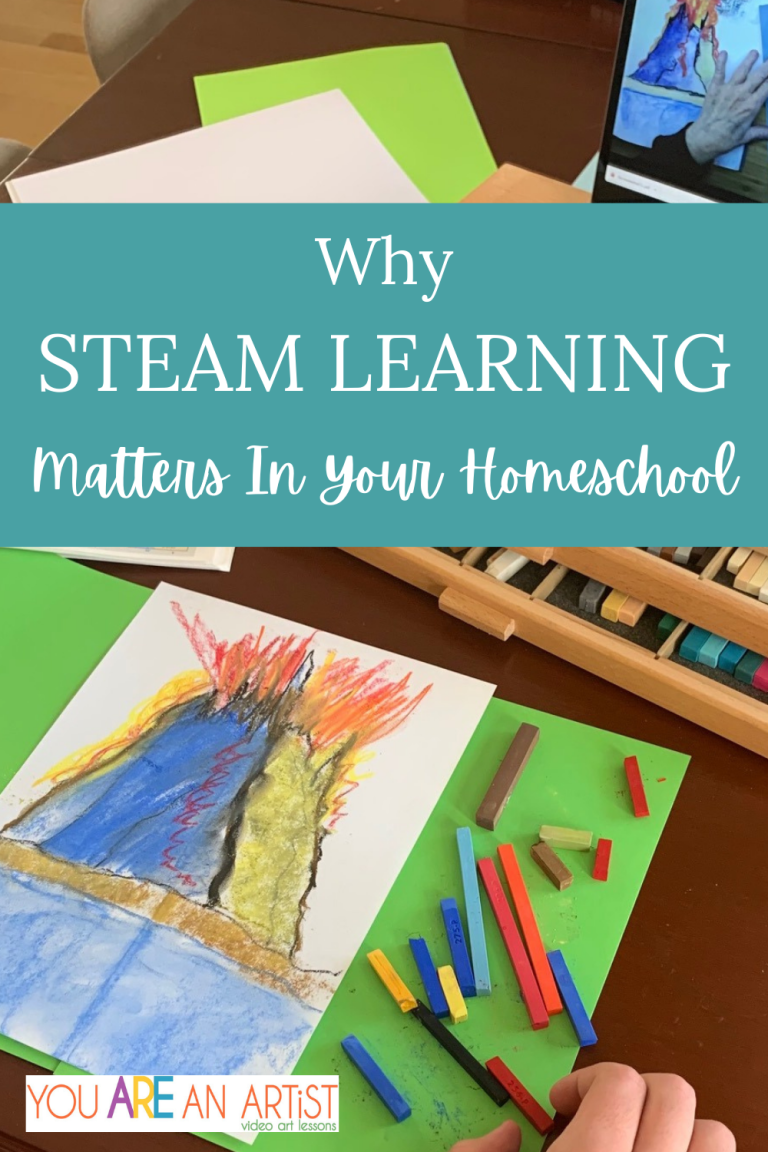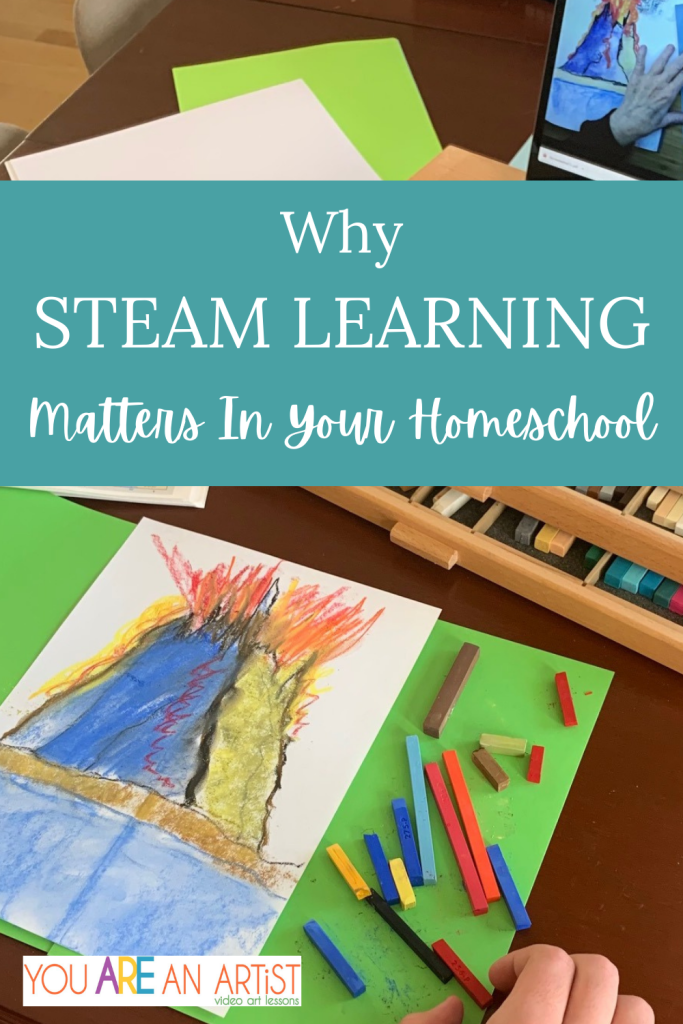 October Science and Art Activities: STEAM In Your Homeschool
I thought part of being a "fun homeschool mom" included cleaning up after a Rube Goldberg machine. I wish I would have stuck to chalk art instead. I'm still missing a deck of cards, half the dominoes, and a 5 gallon bucket. Science and Art make a beautiful partnership, read: Why STEAM Learning Matters In Your Homeschool
October in New York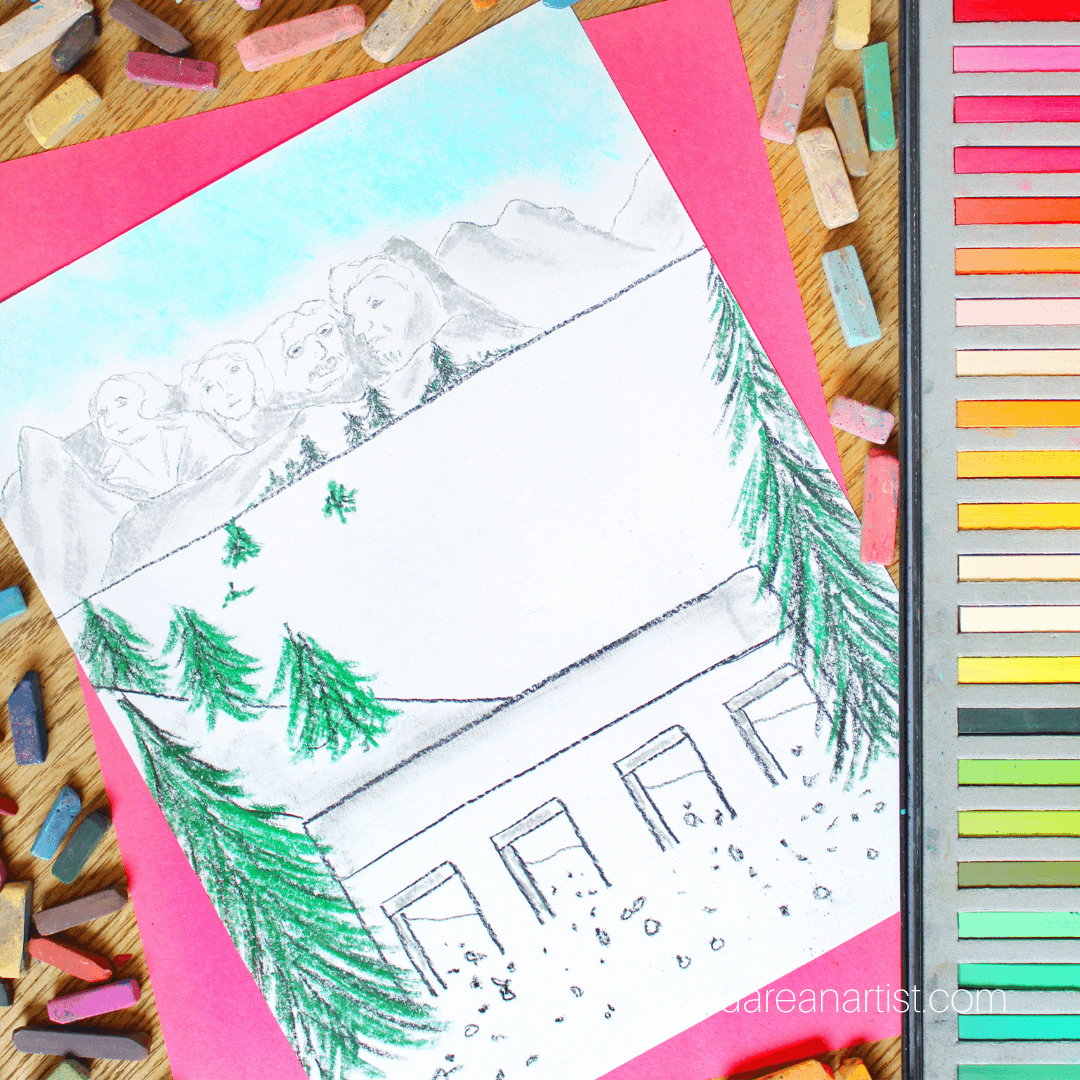 October 24, 1945 – The United Nations was founded.
Oct 27th Theodore Roosevelt (1858-1919) the 26th U.S. President was born in New York City.
The Best Presidents Day Art Projects For Your Homeschool
October 28, 1886 – The Statue of Liberty was dedicated on Bedloe's Island in New York Harbor.
A Homeschool Lesson on Artist Steve Penley's Statue of Liberty.
Oct 28th Dr. Jonas Salk (1914-1995) was born in New York City. In 1952, he developed a vaccine for the dreaded childhood disease Polio.
A Microscopic World Study For Homeschool Science and the Modern Medical Advancements lesson in Nana's Modern History series.
October 29, 1929 – The stock market crashed as over 16 million shares were dumped amid tumbling prices. The Great Depression followed in America, lasting until the outbreak of World War II.
Homeschool Art Lessons for Your Modern History Buff
October Strong Women and Art
We always loved adding faces to historical dates. The Who Was Series was incredibly helpful bringing history to life in our homeschool. Read as many biographies together or with unit studies and then paint famous historical people with your chalk pastels.

Happy October Birthday to a handful of First Ladies and an American Hero!
Oct 4th Eliza Johnson (1810 – 1876). She was the wife of President Andrew Johnson.
Oct 11th Eleanor Roosevelt (1884-1962) was born in New York City. She was the wife of President Franklin Delano Roosevelt, 32nd U.S. President.
Oct 13th Molly Pitcher (1754-1832) was born near Trenton, New Jersey (as Mary Ludwig). She was a water carrier at the Battle of Monmouth in 1778 during the American Revolution. After her husband, artilleryman John Hays, collapsed, she took his place at his cannon.
Oct 15th Edith Wilson (1872 – 1961). She was the wife of President Woodrow Wilson.
Oct 26th Hillary Rodham Clinton was born in Park Ridge, Illinois, October 26, 1947.

Add these 7 American History Homeschool Lessons Your Kids Will Love to this year's curriculum!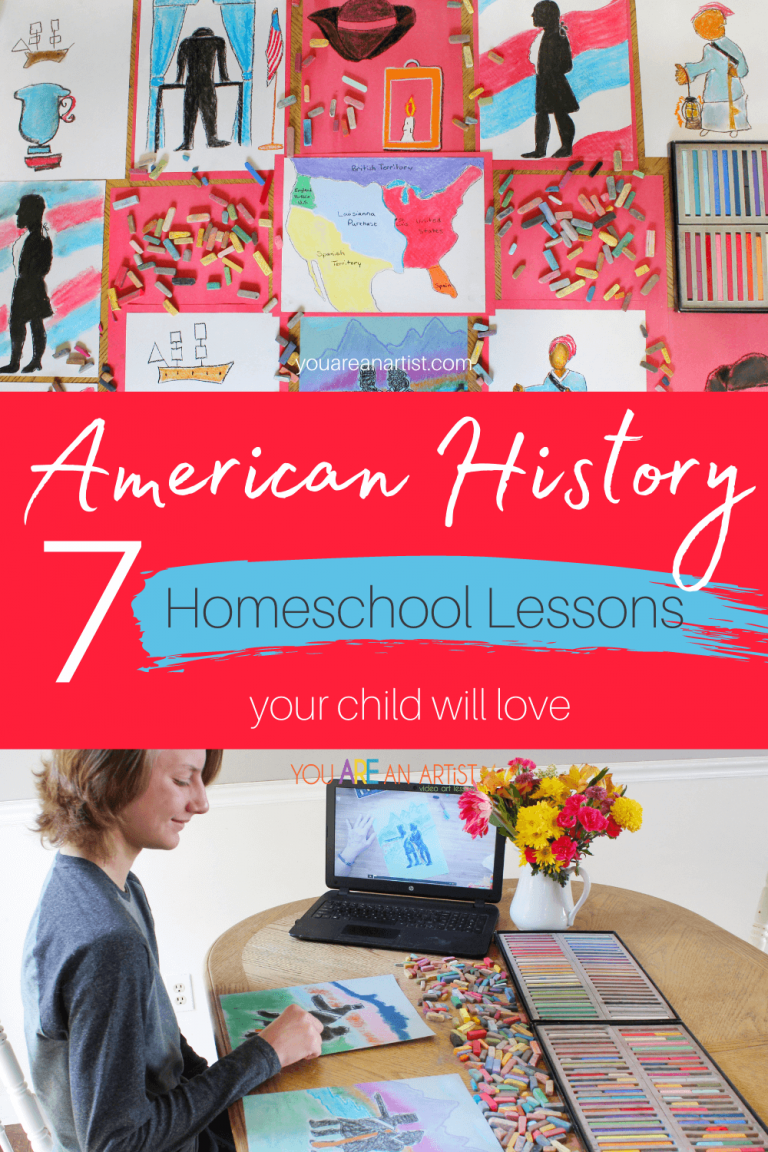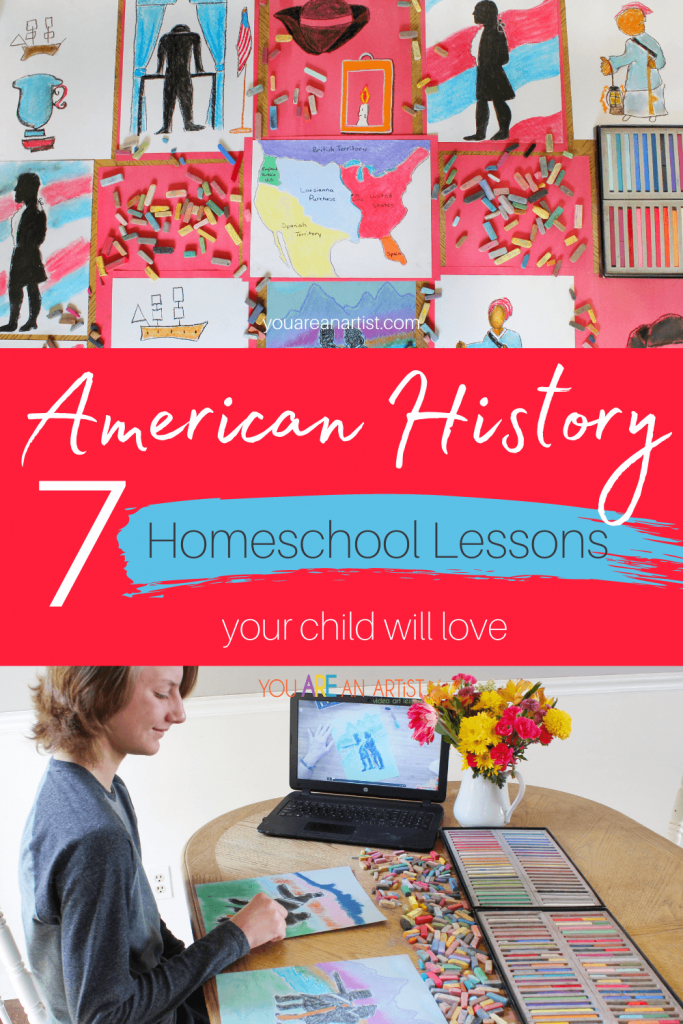 October Artists Birthdays
Happy Birthday to the artists, poets, writers, musicians, and creative types who have added color to our world!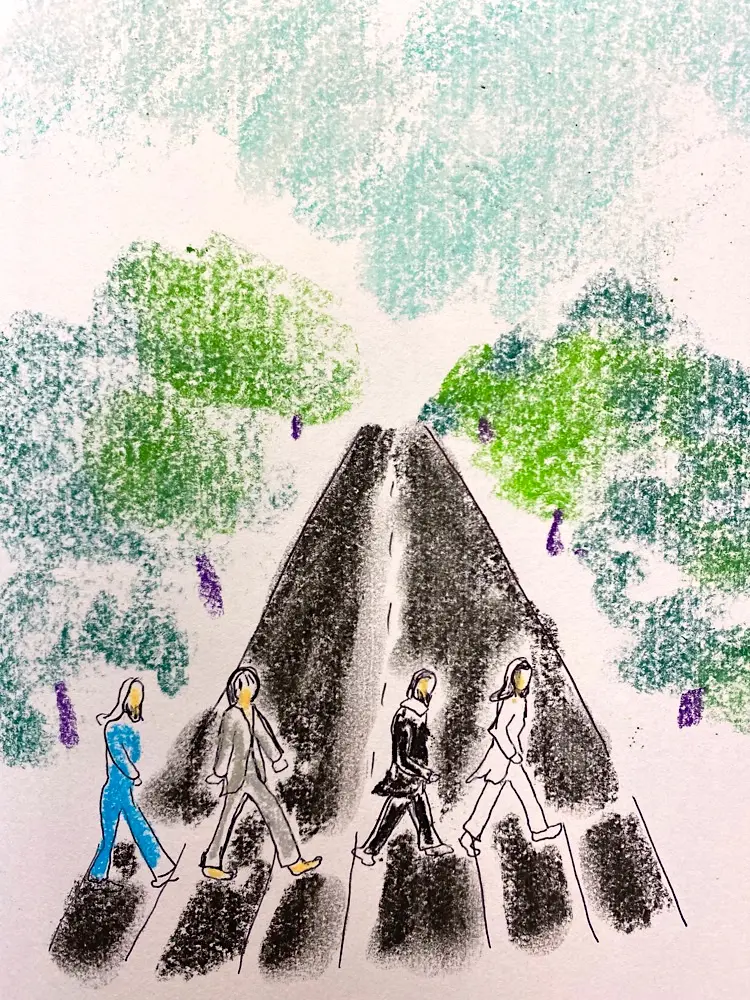 Do you have a favorite artist born in October? We enjoy sharing these monthly art projects. Find your favorite artist in this Exploring Famous Artists with Chalk Pastels post or celebrate the October birthdays below.

Oct 9 John Lennon of the rock band The Beatles was born (1940-1980) in Liverpool, England.
Oct 10 Italian opera composer Giuseppe Verdi (1813-1901) was born in Le Roncole, Italy. His 26 operas include; Rigoletto, Il Trovatore, La Traviata and Aida, and are among the most popular of all classical music performed today.
Oct 16th American teacher and journalist Noah Webster (1758-1843) was born in West Hartford, Connecticut.
Oct 16th Irish poet and playwright Oscar Wilde (1854-1900) was born in Dublin, Ireland.
Oct 16th American playwright Eugene O'Neill (1888-1953) was born in New York City. He wrote more than 35 plays including: Beyond the Horizon, The Iceman Cometh, The Emperor Jones and Long Day's Journey into Night.
Oct 21st Jazz great Dizzy Gillespie (1917-1993) was born in Cheraw, South Carolina

Oct 22nd Hungarian composer Franz Liszt (1811-1886) was born in Raiding, Hungary.
Oct 25 Artist Pablo Picasso (1881-1973) was born in Malaga, Spain.

Learn more about Picasso with our Famous Artist Pablo Picasso Homeschool Study.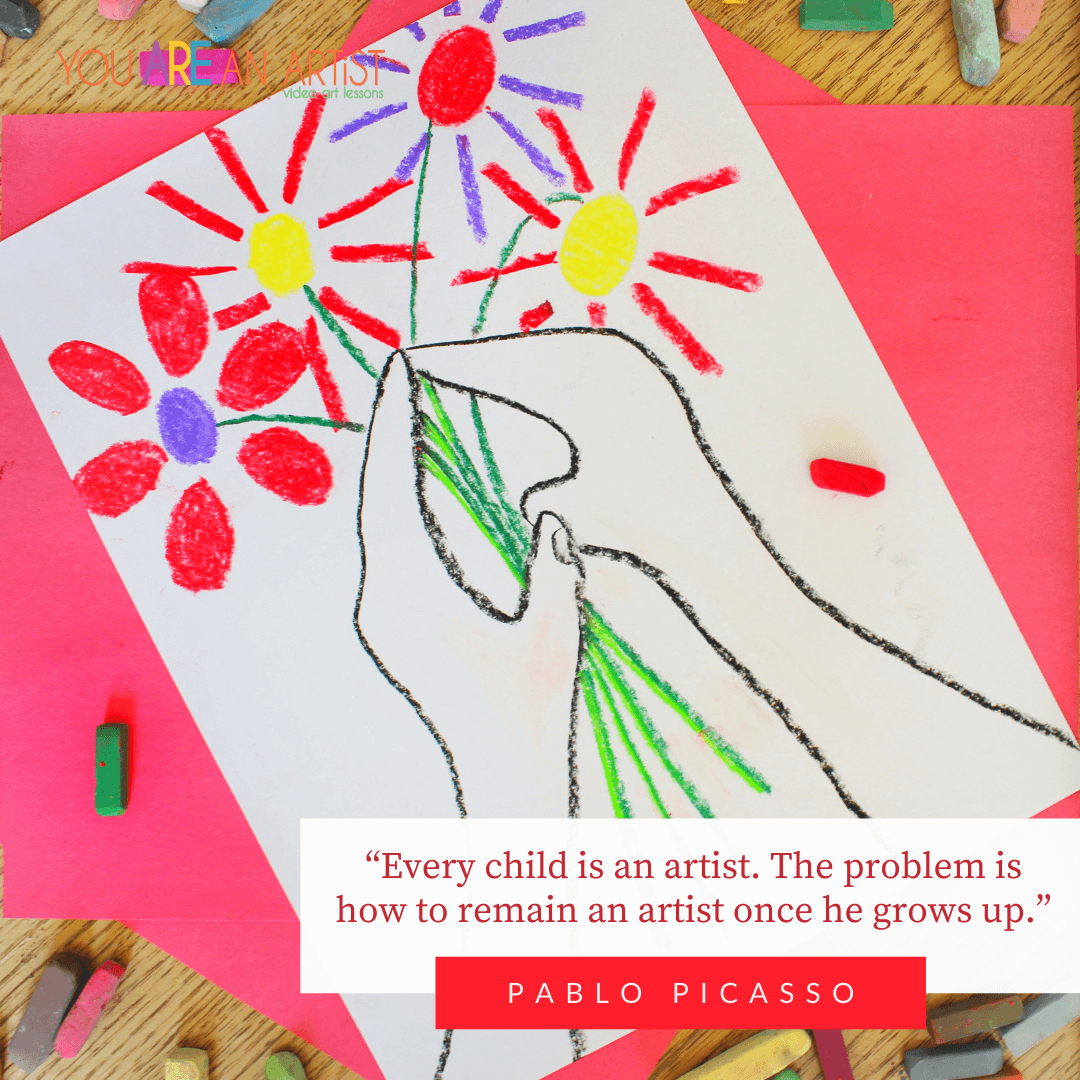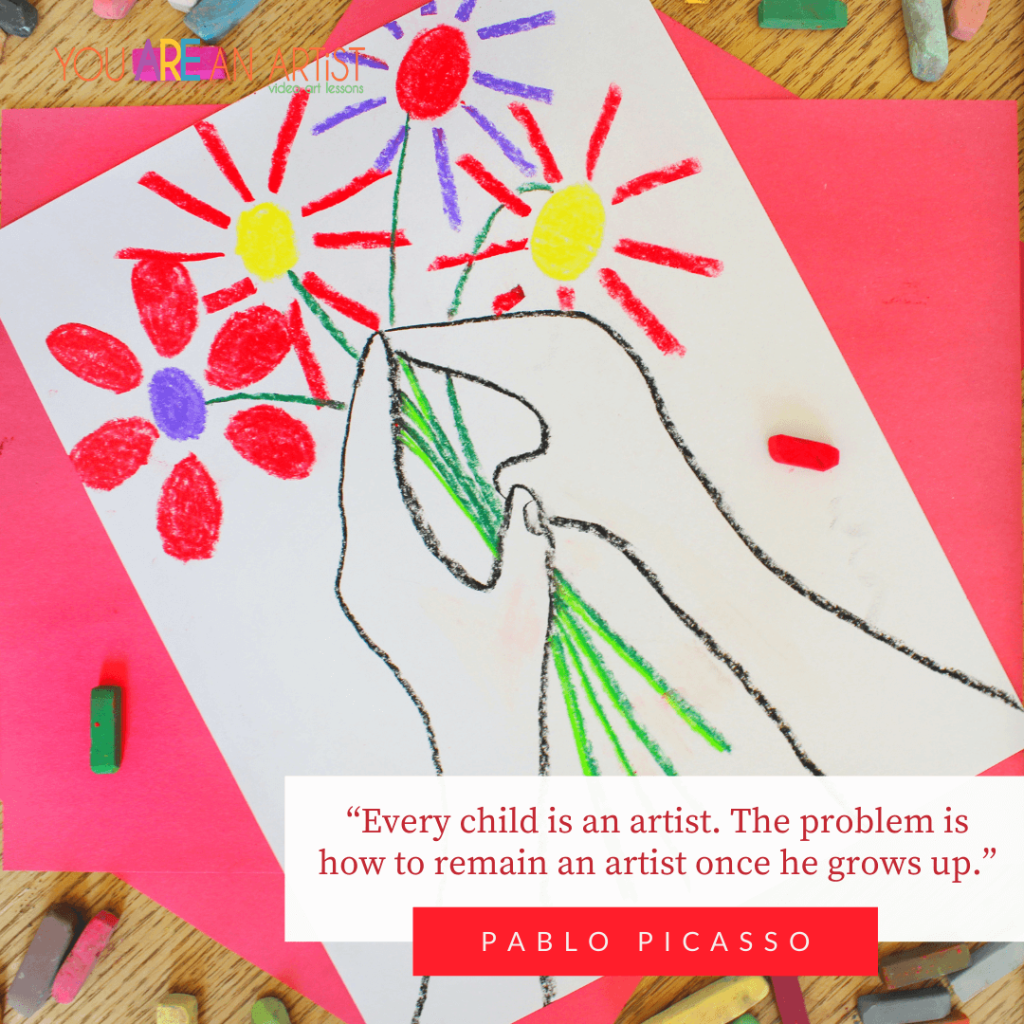 October Sports and Art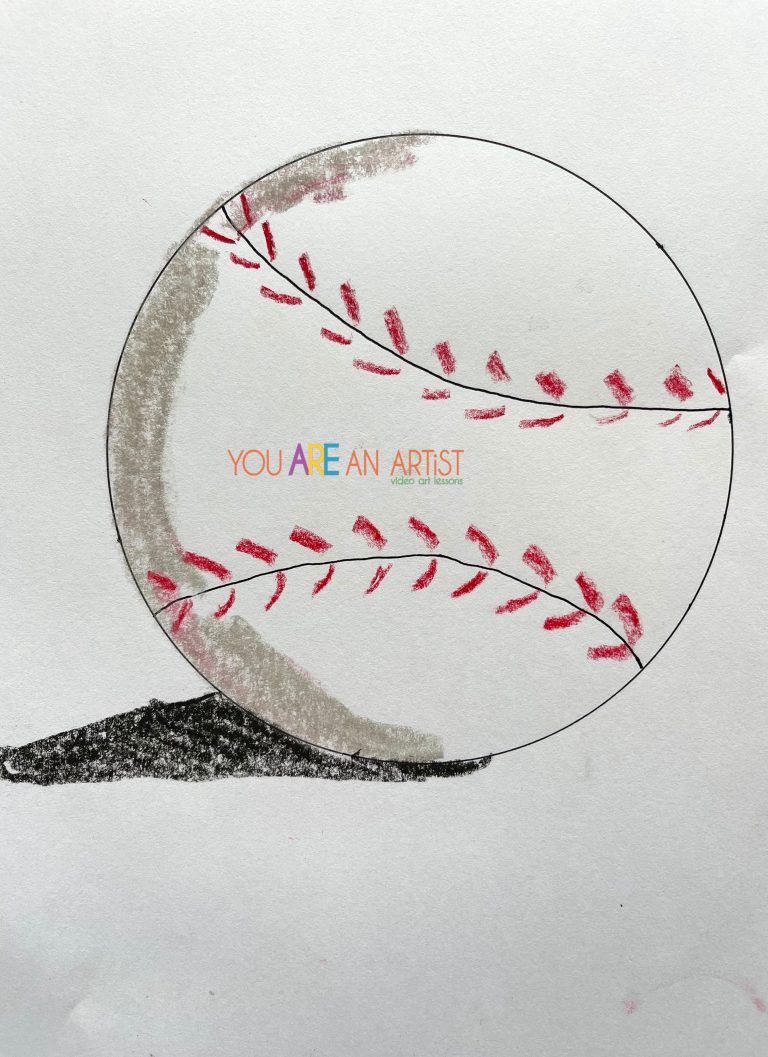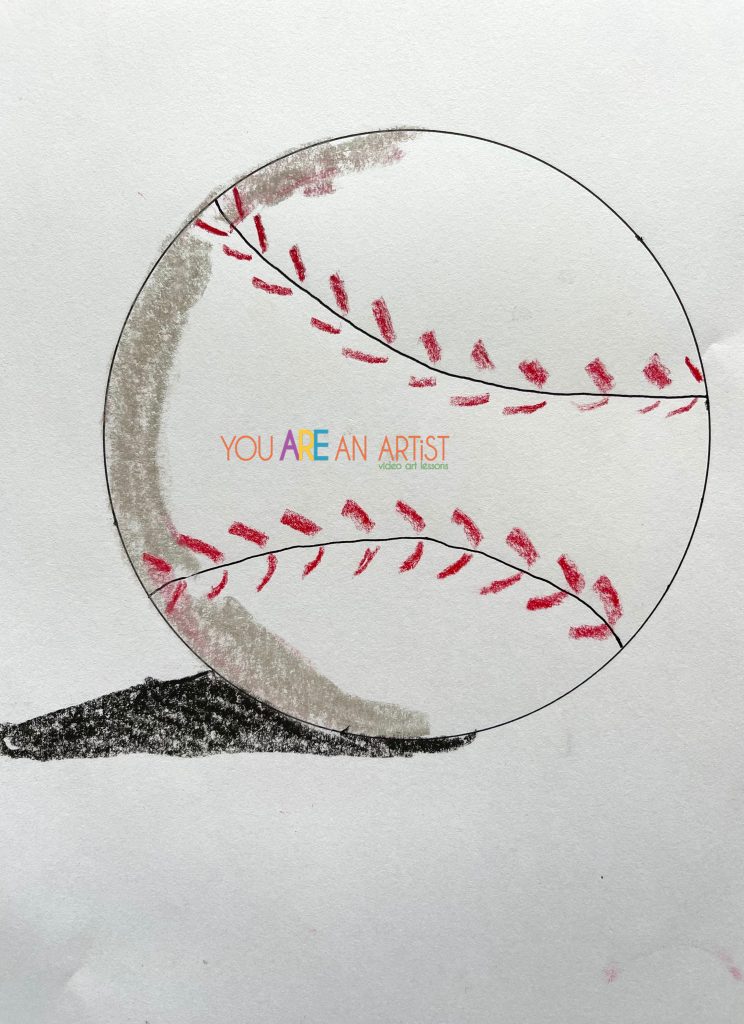 Take me out to the ball game or just buy me Cracker Jacks, please. Cracker Jacks! The World Series starts October 28th-Nov 5th. Nana added this fun baseball chalk art to go with her Atlanta Braves foam finger. But more importantly for The Games Clubhouse Membership.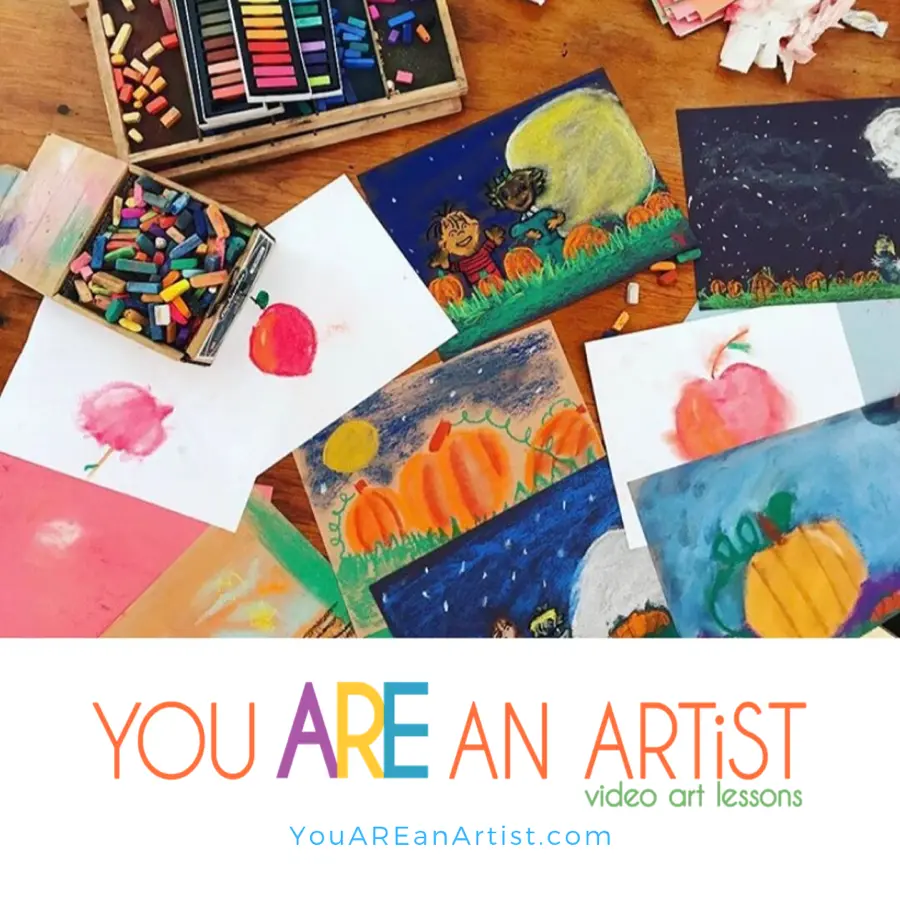 Pumpkin Art and Charlie Brown Great Pumpkin for Homeschool
Just in time for fall, these fun and engaging art projects are perfect for your homeschool! Take a look at all the different options available as you create your own homeschool pumpkin themed study. Pumpkin Art Lessons Perfect for Fall Homeschooling and Easy Acrylic Painting with Nana.
Happy Chalk Art Halloween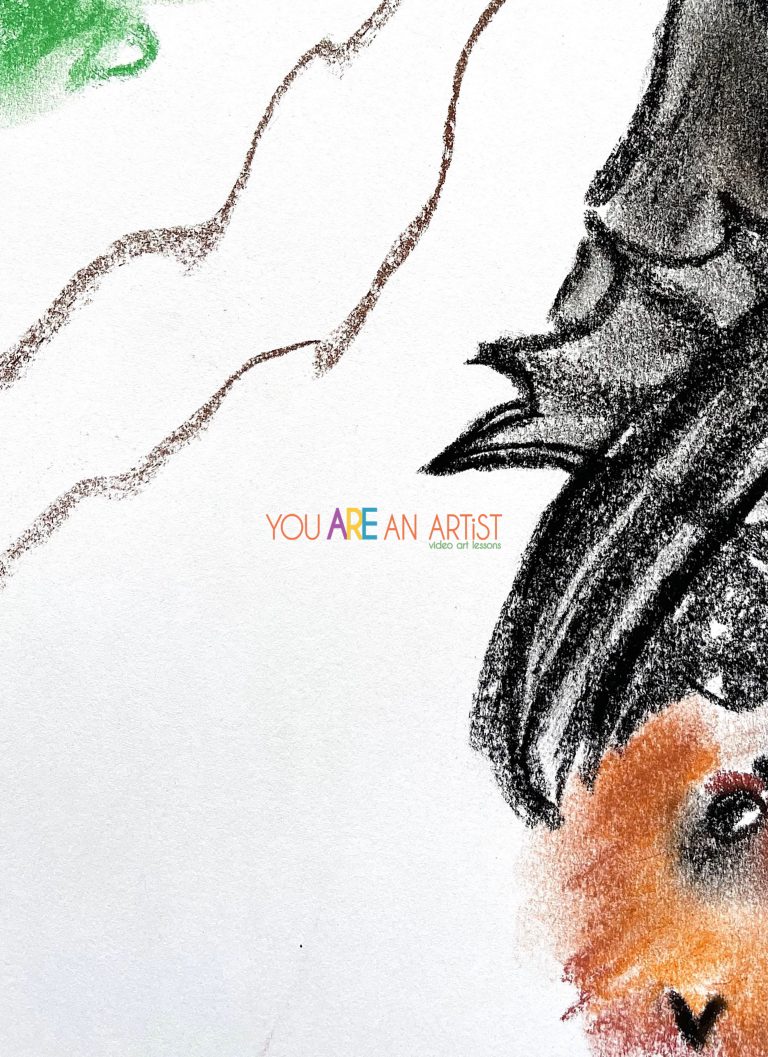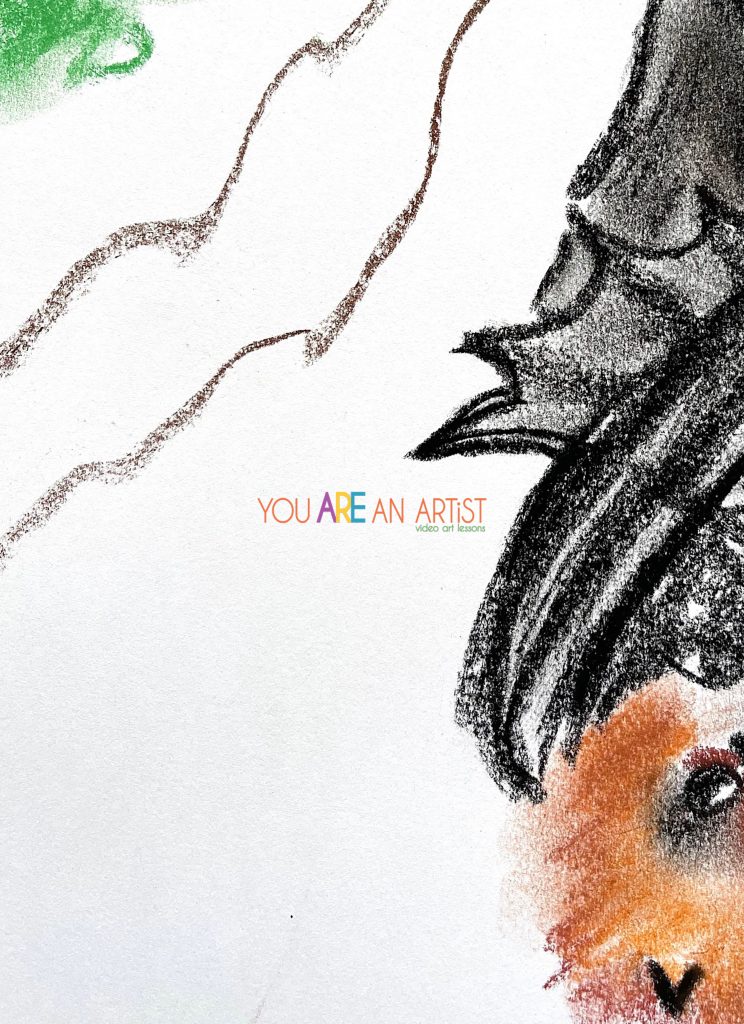 Halloween and Anatomy really do complement each other very well. Skeletons and bones. Vampires and circulatory system. So I might take the spook out of it all by getting "educational", but I couldn't resist adding an Ancient Egypt lesson to the mummy dogs lunch.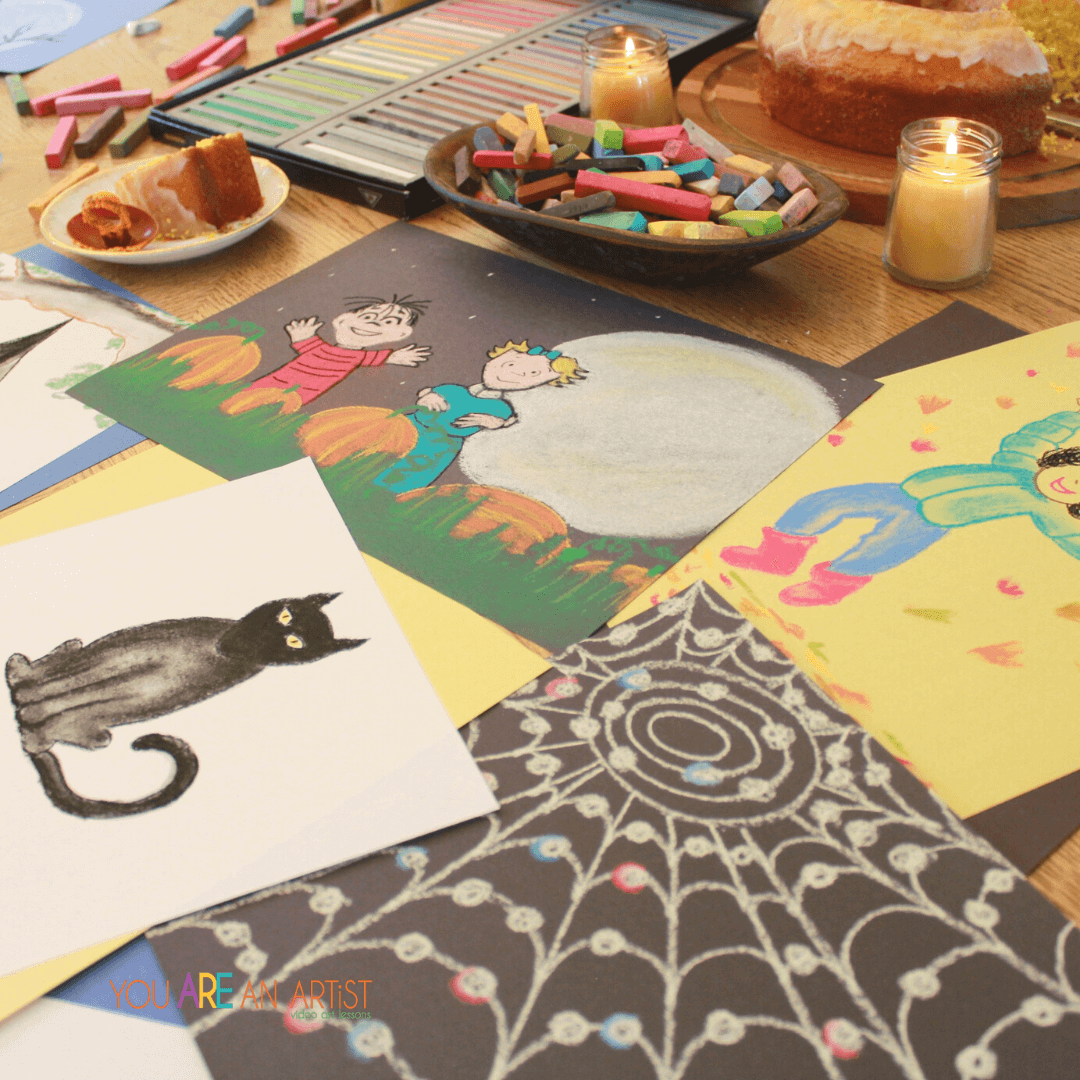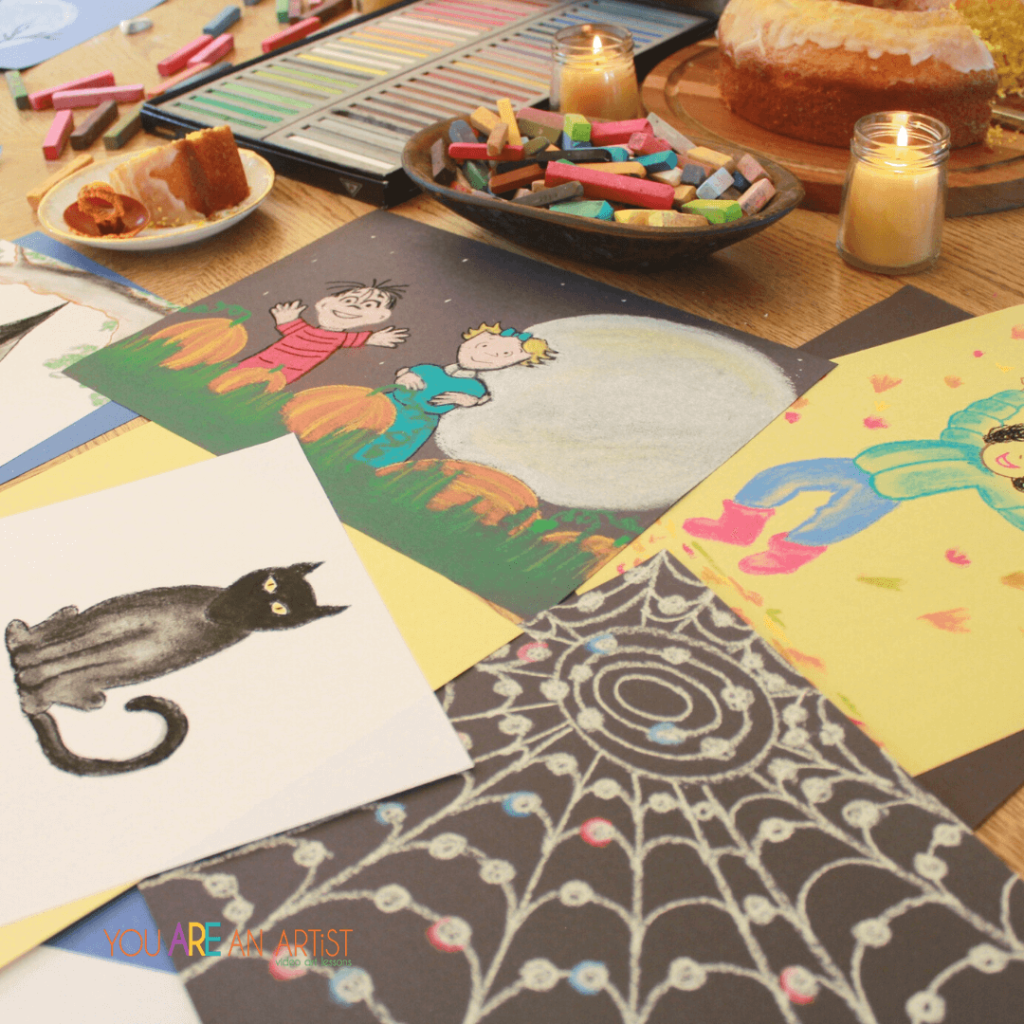 Call me a scaredy cat, or just paint Nana's NEW black cat and bat masterpieces from the Animals Clubhouse. Erin shares more in her Halloween Homeschooling: Fun, Not Scary Art Activities for Halloween.
Art Activities for Every Month of the Year
Look ahead to ALL the art activities for homeschooling you can enjoy every month of the year: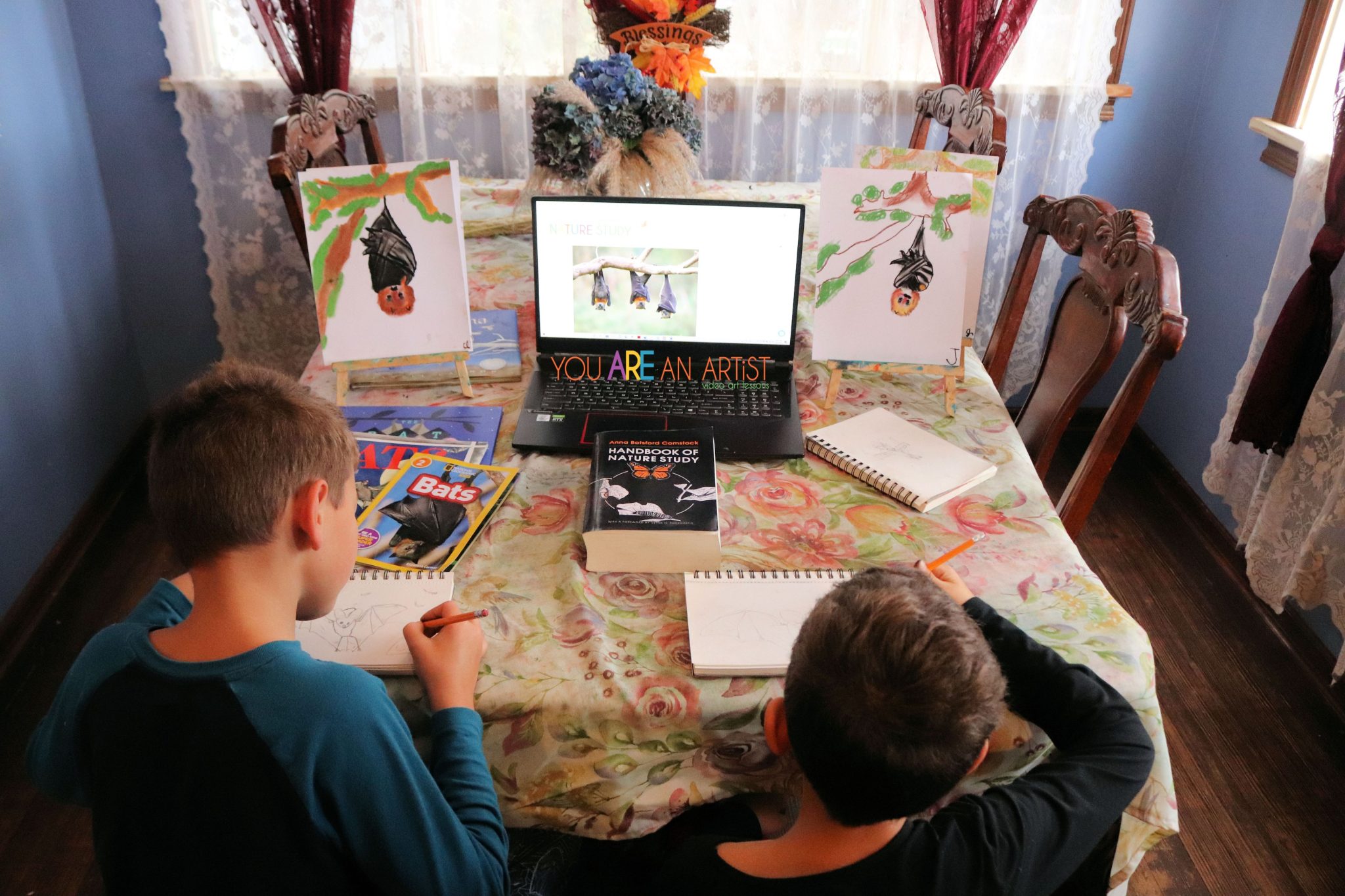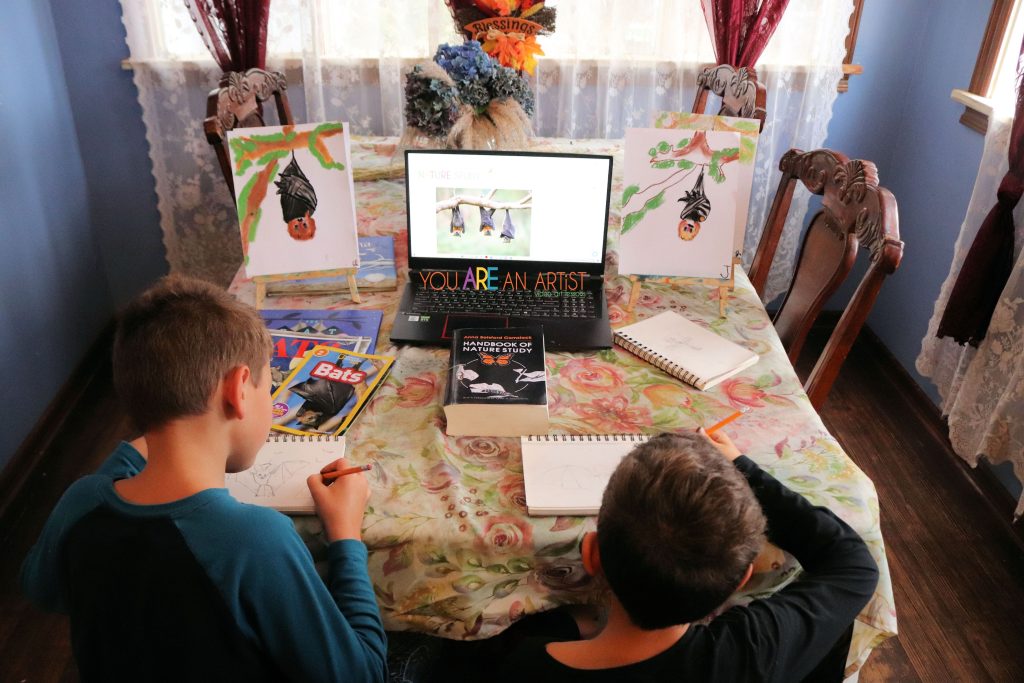 More October Homeschool Learning
You might also like:
A special live premiere science lesson is coming for members in October! Be sure to join our email list so you won't miss the news!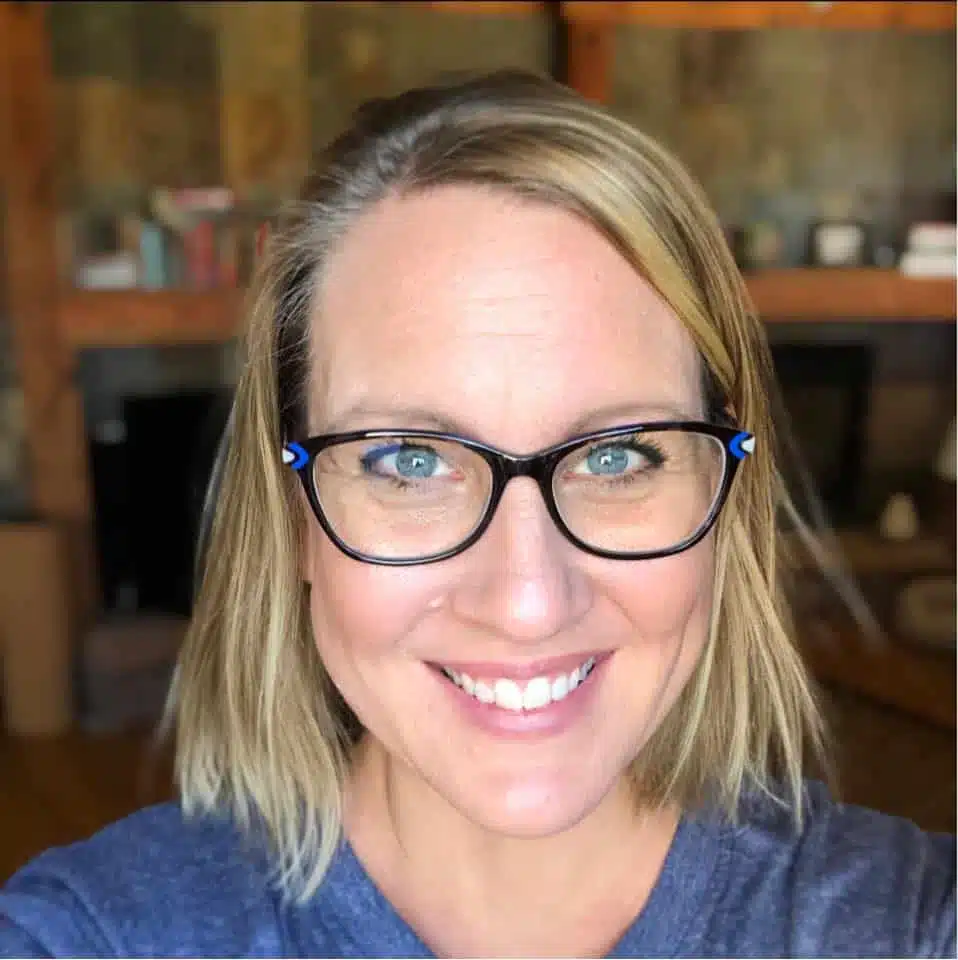 Stef started homeschooling her boys in 2008. She quickly adopted a hands-on learning homeschool style and graduated her oldest tactile learner in 2021. Stef started the Hands-On Learning column in Homeschooling Today magazine. The Laytons currently reside in the foothills of Colorado where Stef also teaches yoga. The family loves to hike trails, stand-up paddle board, and chase sunsets. Stef shares travel and homeschool tips on IG at @LaytonAdventures.