As November rolls around my mind immediately wanders to my long Thanksgiving grocery list. Every homeschool lesson feels like it revolves around pilgrims, Native Americans, turkey, and gratitude. Maybe you've created enough Tom the Turkey disguises every November he is now officially missing in action. Grab your chalk pastels, maps, some hot chocolate, your favorite stories, and find new inspiration with these November learning activities!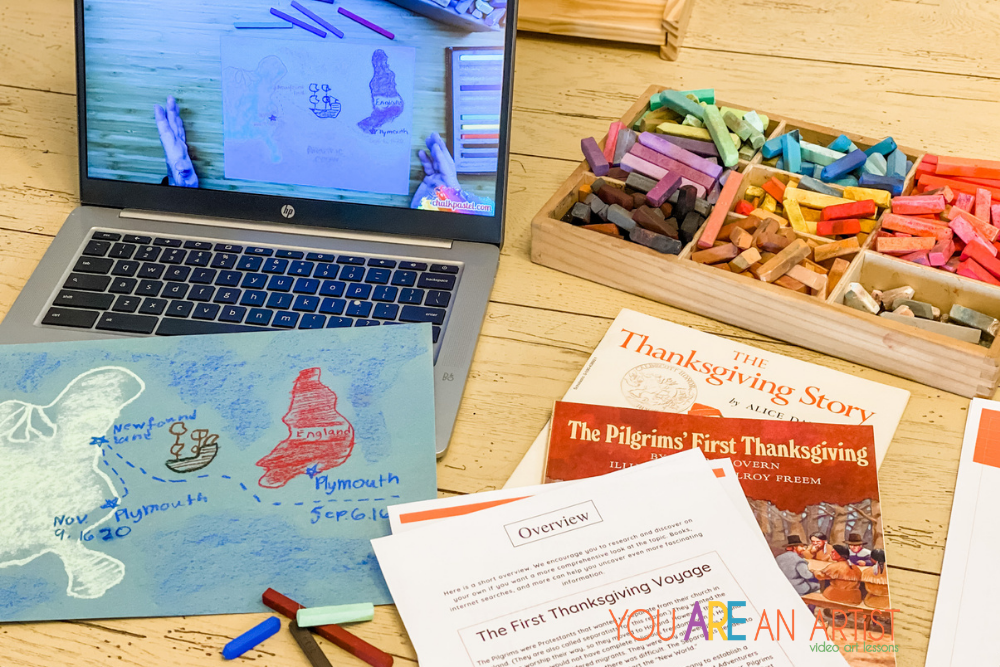 November Learning In Your Homeschool
Before your eyes glaze over with the joy of second third helpings of stuffing – who is counting? – there are many interesting historical dates besides the Mayflower, mapping opportunities other than Massachusetts, and writer's birthdays to celebrate in the month of November.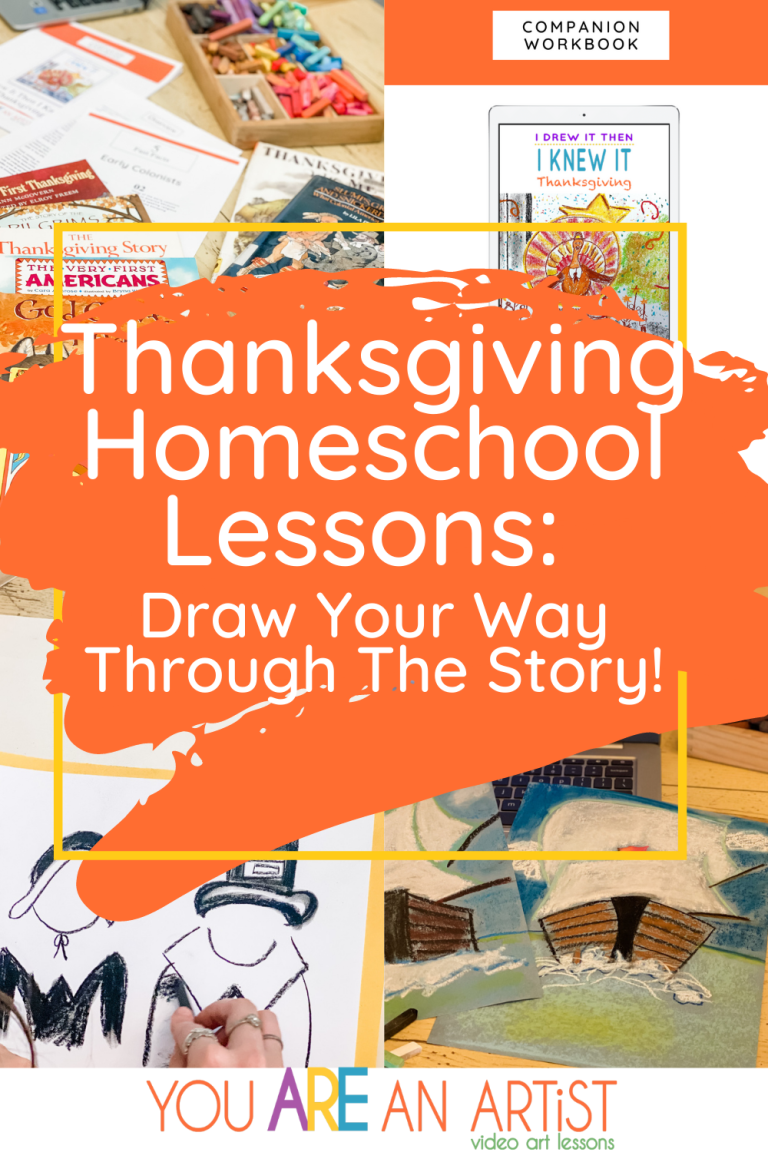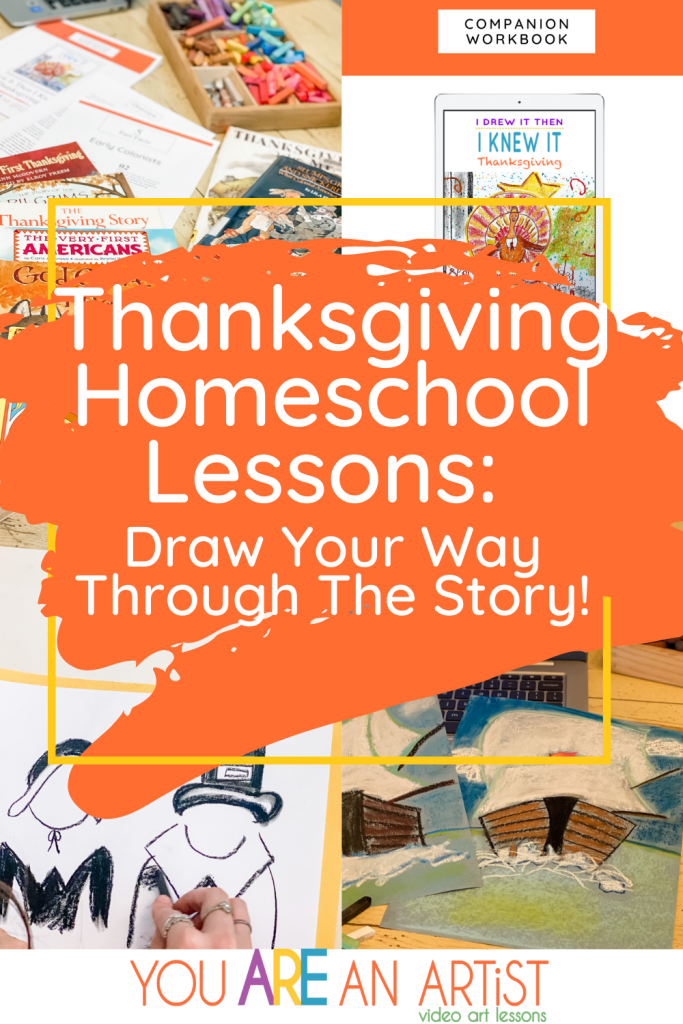 November Exploration and Geography Study
100 years before the Pilgrims stepped on the Mayflower these navigators and discoveries were being documented. Grab a map and chalk these continents.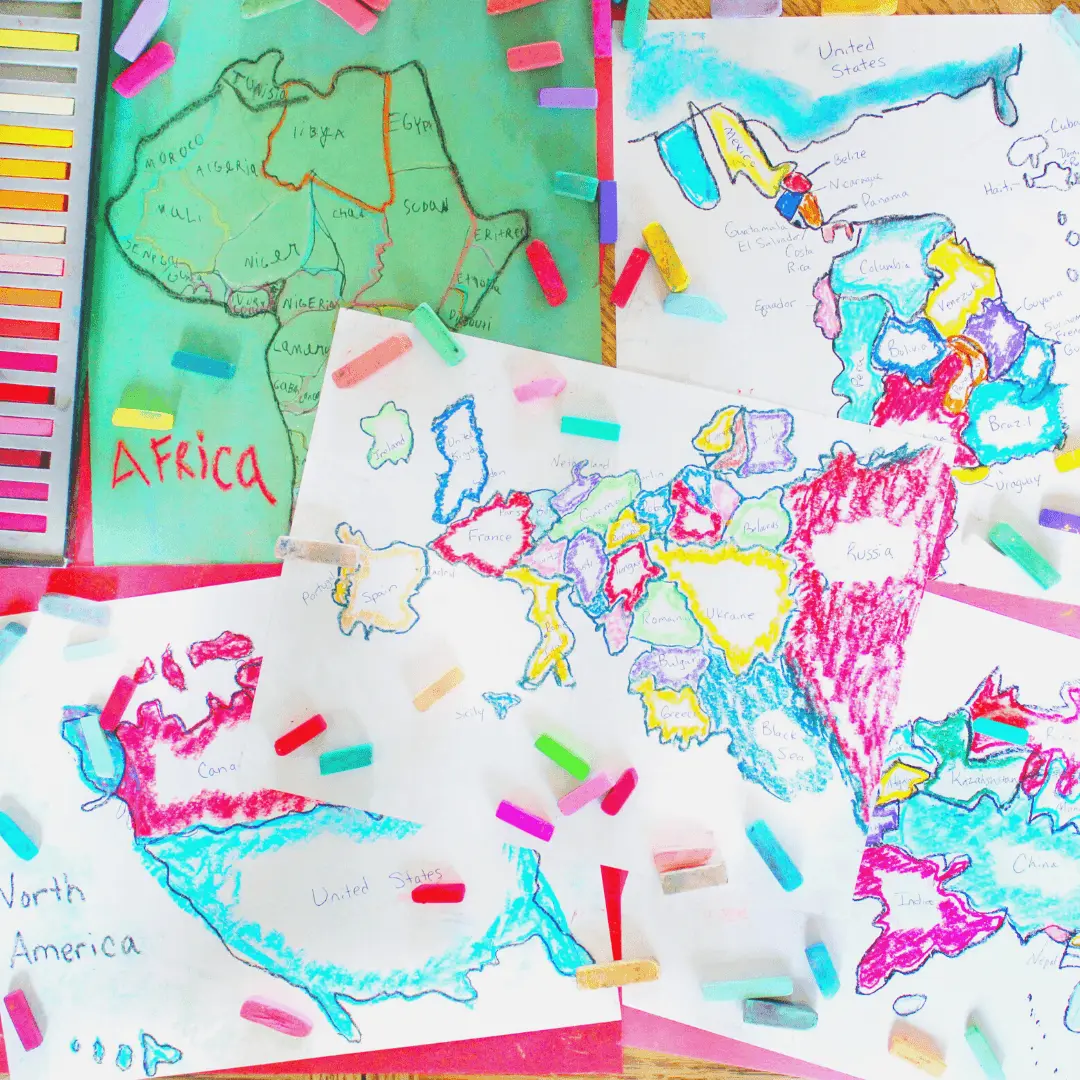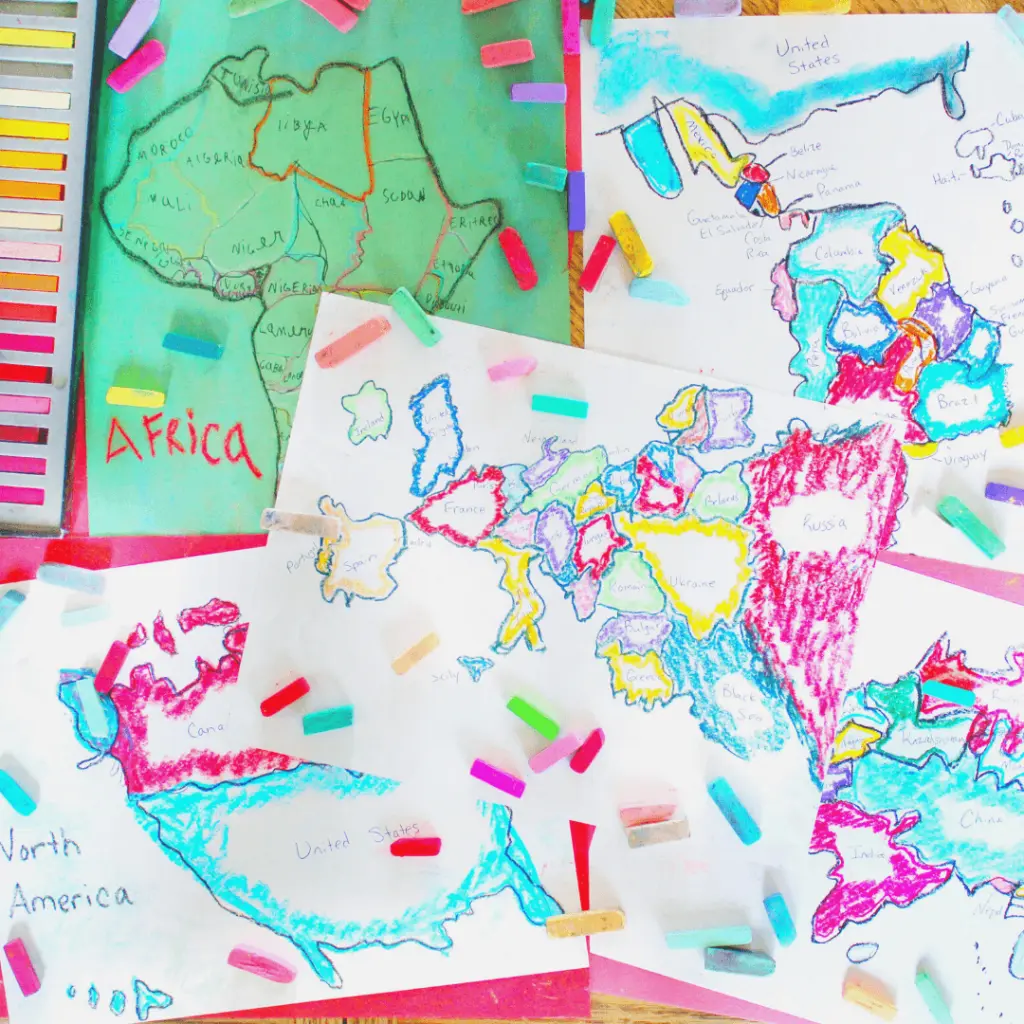 November 8, 1519 – Cortes conquered Mexico. After landing on the Yucatan Peninsula in April, Cortes and his troops had marched into the interior of Mexico to the Aztec capital and captured Aztec Emperor Montezuma.
November 19, 1493 – Puerto Rico was discovered by Columbus during his second voyage to the New World.
November 22, 1497 – Portuguese navigator Vasco Da Gama became the first to sail round the Cape of Good Hope, while searching for a sea route to India.
November 28, 1520 – Portuguese explorer Ferdinand Magellan passed through the strait (of Magellan) located at the southern tip of South America, thus crossing from the Atlantic Ocean into the Pacific.
November for Religious Freedoms
November 10th 1483 – Reformation founder Martin Luther was born in Eisleben, Saxony. You don't need any nails to add more Bible Crafts for Kids into your morning quiet time!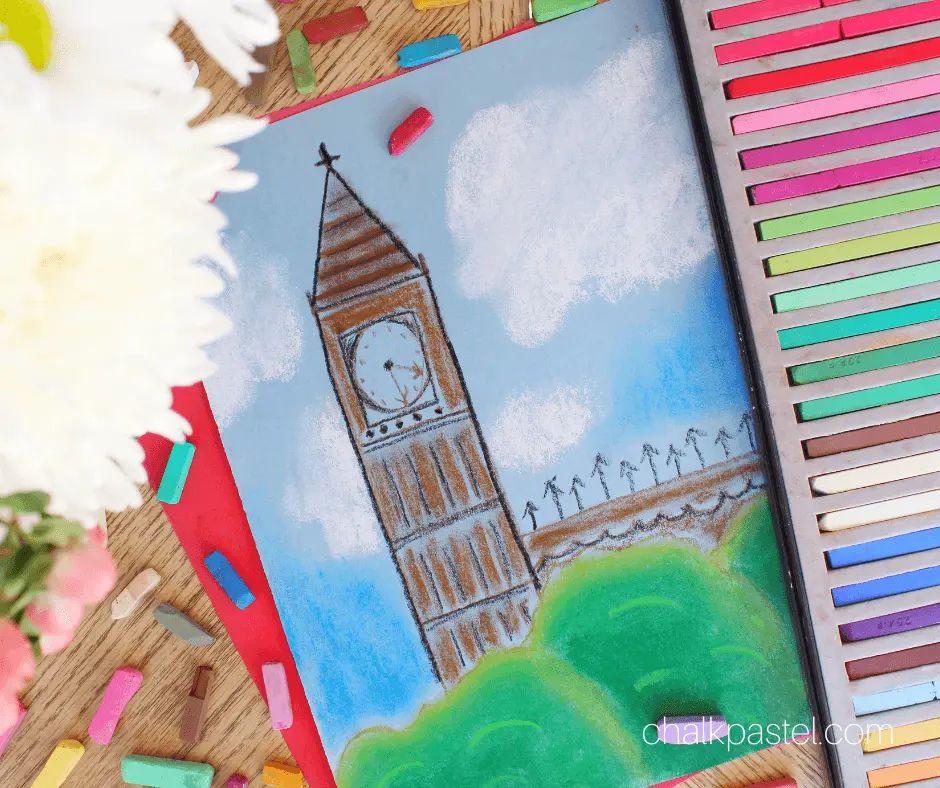 November in the Early Modern Era
November 3, 1534 – King Henry VIII became Supreme Head of the Church of England following the passage of the Act of Supremacy by Parliament.
November 17, 1558 – Queen Elizabeth I ascended the throne of England at the age of 25, reigning until 1603 when she was 69.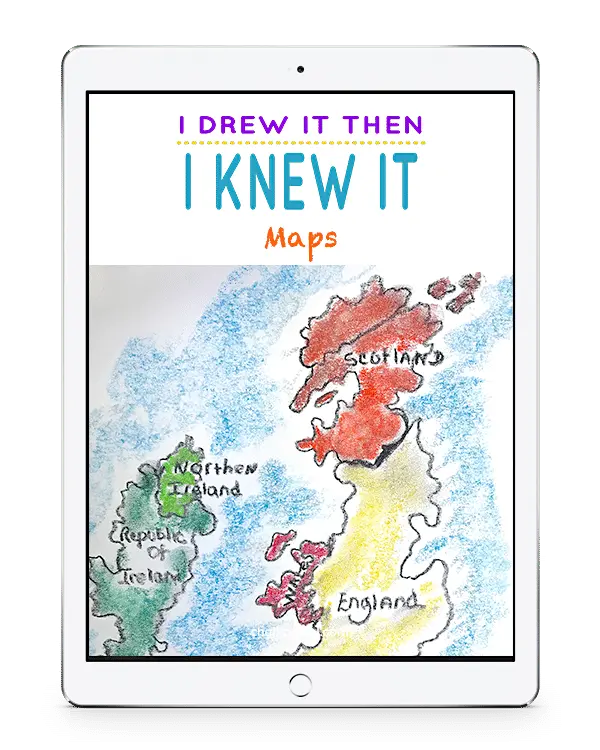 November 19th 1600 – Charles I, King of Scotland and England was born. He ruled from 1625-49.
November 5th 1605 – Guy Fawkes Day in Britain, for the anniversary of the failed "Gunpowder Plot" to blow up the Houses of Parliament and King James I.
November 8th 1656 Astronomer and mathematician Edmund Halley was born in London. He sighted the Great Comet of 1682 (known now as Halley's Comet) and foretold its reappearance in 1758.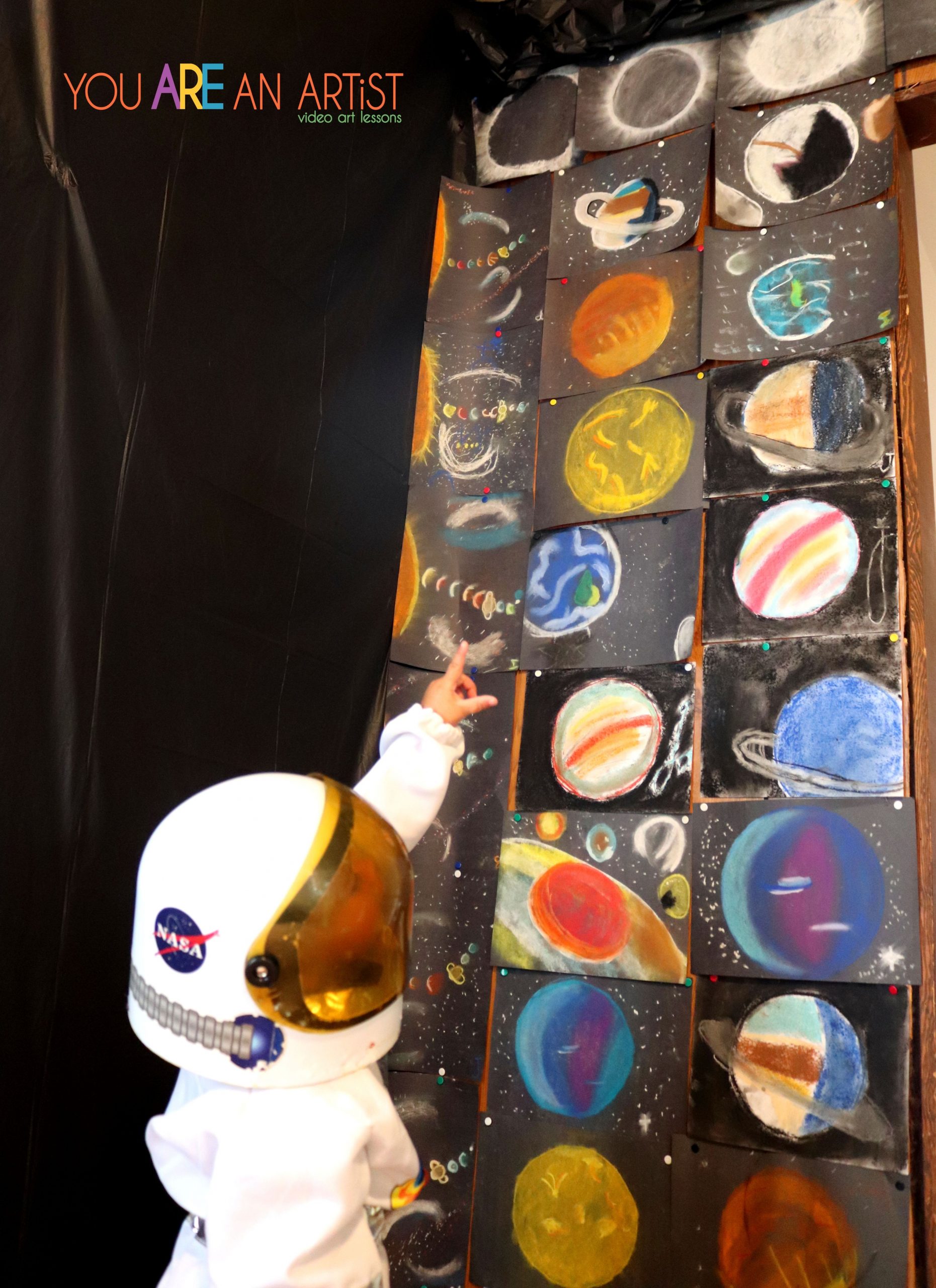 Houston to Nana, can you hear us Nana? Draw your own comet and astronomy learning with Space Art Lessons.
November 26th 1694: – French author and philosopher Voltaire was born in Paris (as Francois-Marie Arouet). He was an advocate of human rights who published the Philosophical Letters in 1734. Other writings include; Zadig, The Century of Louis XIV, The Russian Empire under Peter the Great, The Philosophical Dictionary, and Essay on Morals.
November 26, 1607- Harvard College founder John Harvard was born in London.
November 1, 1700 – Charles II of Spain died and was succeeded by Philip V, resulting in the War of Spanish Succession.
November in Modern History
November 2 1734 – American frontiersman Daniel Boone was born in Berks County, near Reading, Pennsylvania.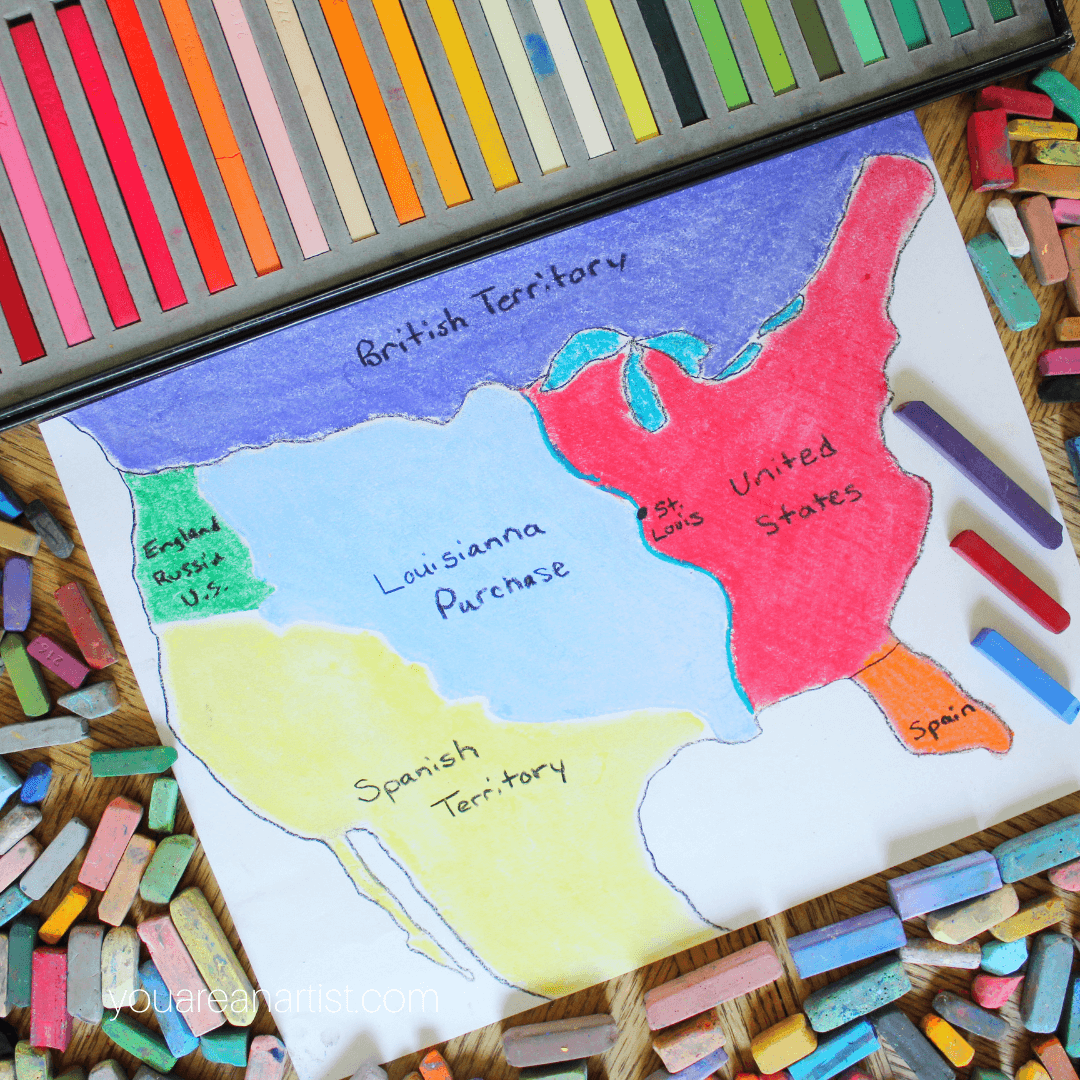 Daniel Boone's birthday and Mapping Skills this month inspires us to learn more about early American history and the changes of the Unites States map. It's also a great time to read about Lewis & Clark as well as the Oregon Trail.

November 10, 1775 – The U.S. Marine Corps was established as part of the U.S. Navy. It became a separate unit on July 11, 1789. We celebrate Veteran's Day on November 11th.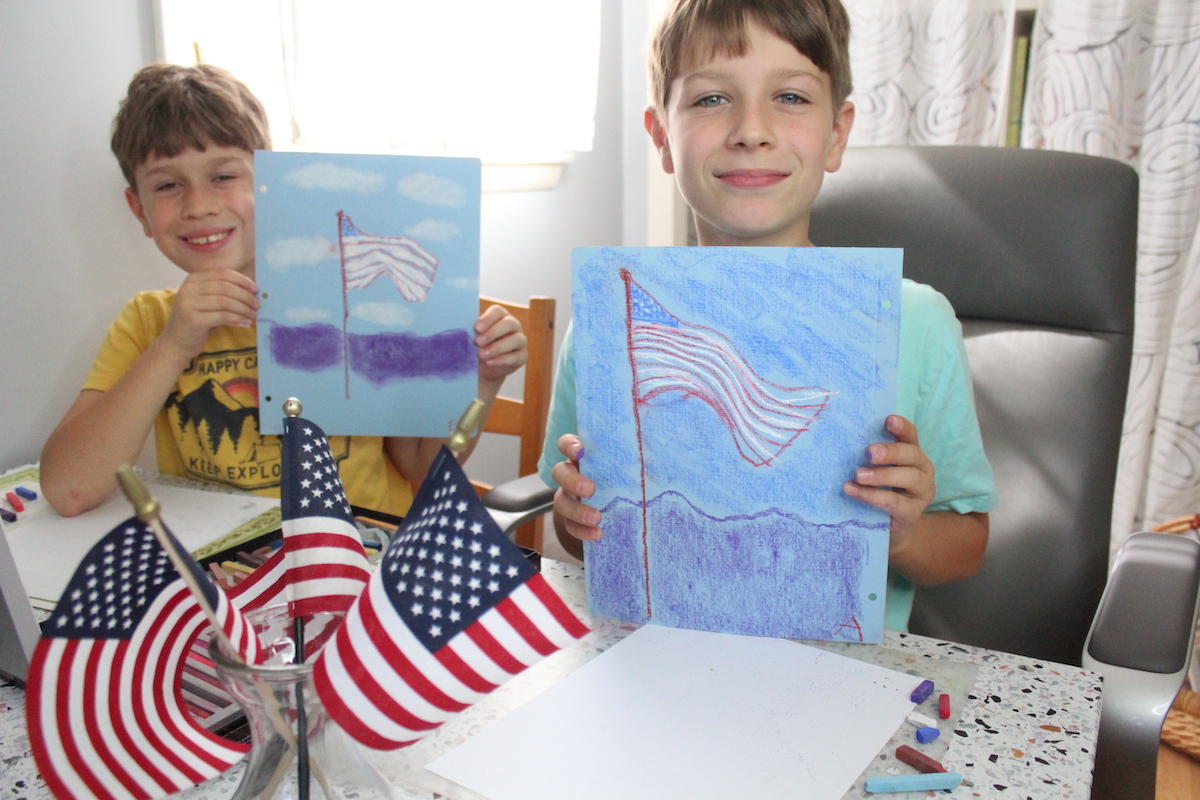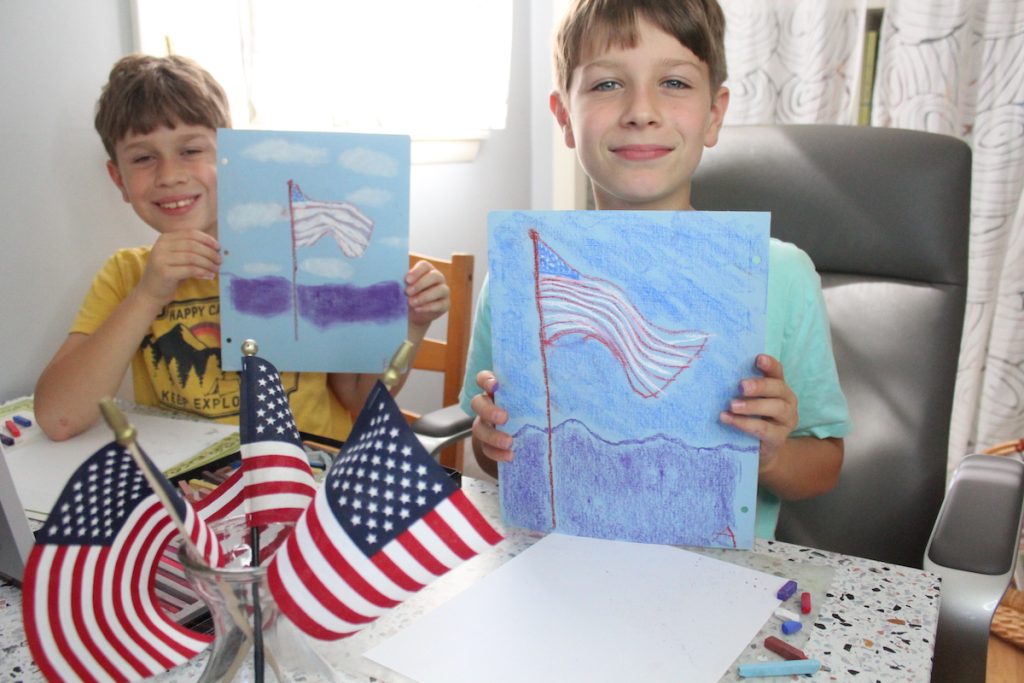 November 14th 1765 – Steamboat inventor Robert Fulton was born in rural Pennsylvania.
November 15, 1777 – The Articles of Confederation were adopted by Continental Congress.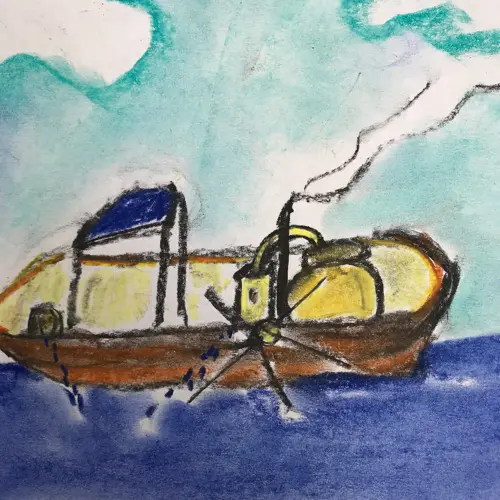 American History Homeschool Lessons
Here are 7 American History Homeschool Lessons you're students will enjoy.
November 17 1789 Photography inventor Louis Daguerre was born in Cormeilles, near Paris. In 1839 he announced his daguerreotype process, the first practical photographic process that produced lasting pictures.
November 17 1790 – German mathematician August Mobius was born in Schulpforte, Germany. He worked in the area of analytic geometry.
November 18th 1786– German composer Carl Maria von Weber was born in Eutin, Germany. He founded the German romantic style of music. Best known for his operas including Der Freischutz.
November 21, 1783 – The first free balloon flight took place in Paris as Jean Francois Pilatre de Rozier and Marquis Francois Laurent d'Arlandes ascended in a Montgolfier hot air balloon. The flight lasted 25 minutes and carried them nearly six miles at a height of about 300 feet over Paris.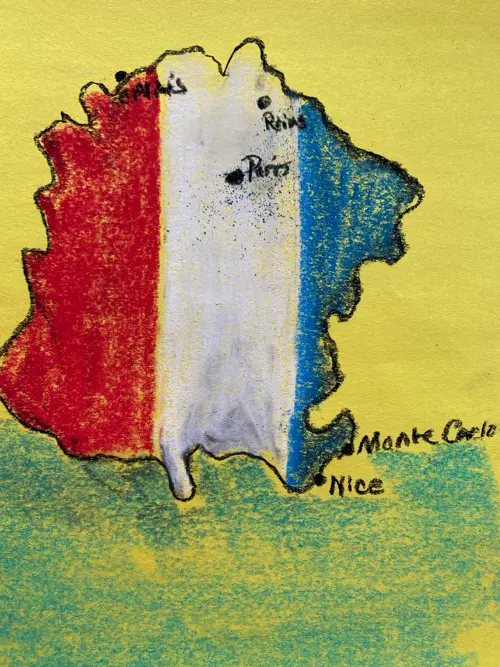 November 22, 1718 – Blackbeard the pirate was killed off the coast of North Carolina after a prosperous "career".
It's never too late to enjoy the Talk Like a Pirate activities.
November 27, 1701 – Anders Celsius was born in Sweden. He invented the centigrade (Celsius) temperature scale commonly used in Europe.
Lively November Art Activities For Your Homeschool
November Art in Modern History
November 6, 1860 – Abraham Lincoln was elected as the 16th U.S. President and the first Republican. He received 180 of 303 possible electoral votes and 40 percent of the popular vote.
Learn more about the Presidents of the United States.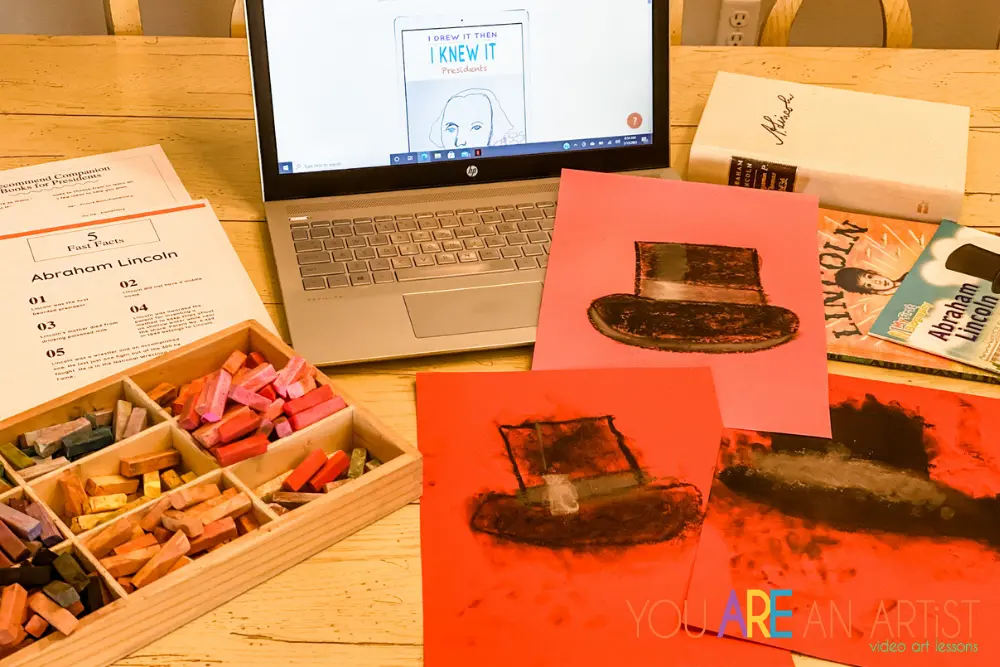 November 6th Birthdays:
1854: American conductor John Philip Sousa known for his rousing marches including: The Stars and Stripes Forever, Semper Fidelis, and El Capitan, was born in Washington, D.C.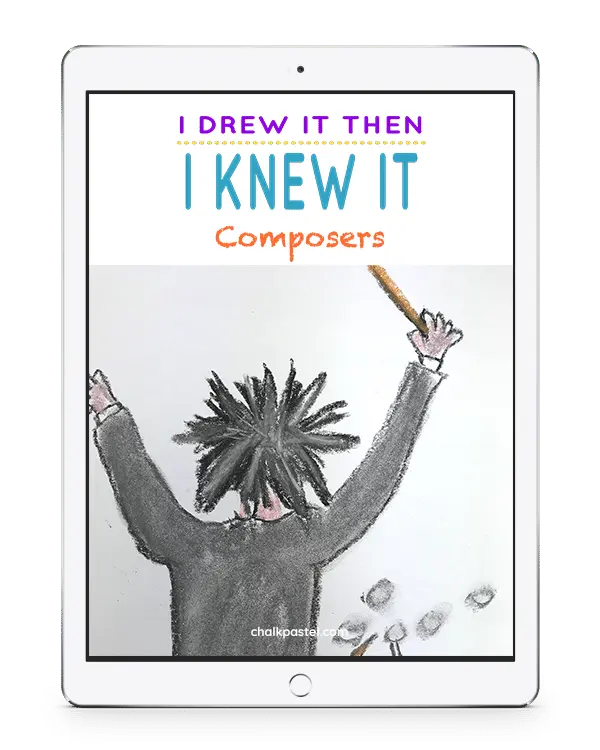 1860: Polish composer, pianist and patriot, Ignace Paderewski was born in Kurylowka, Podolia, Poland.
1861: James Naismith, who invented the game of basketball, was born in Almonte, Ontario, Canada.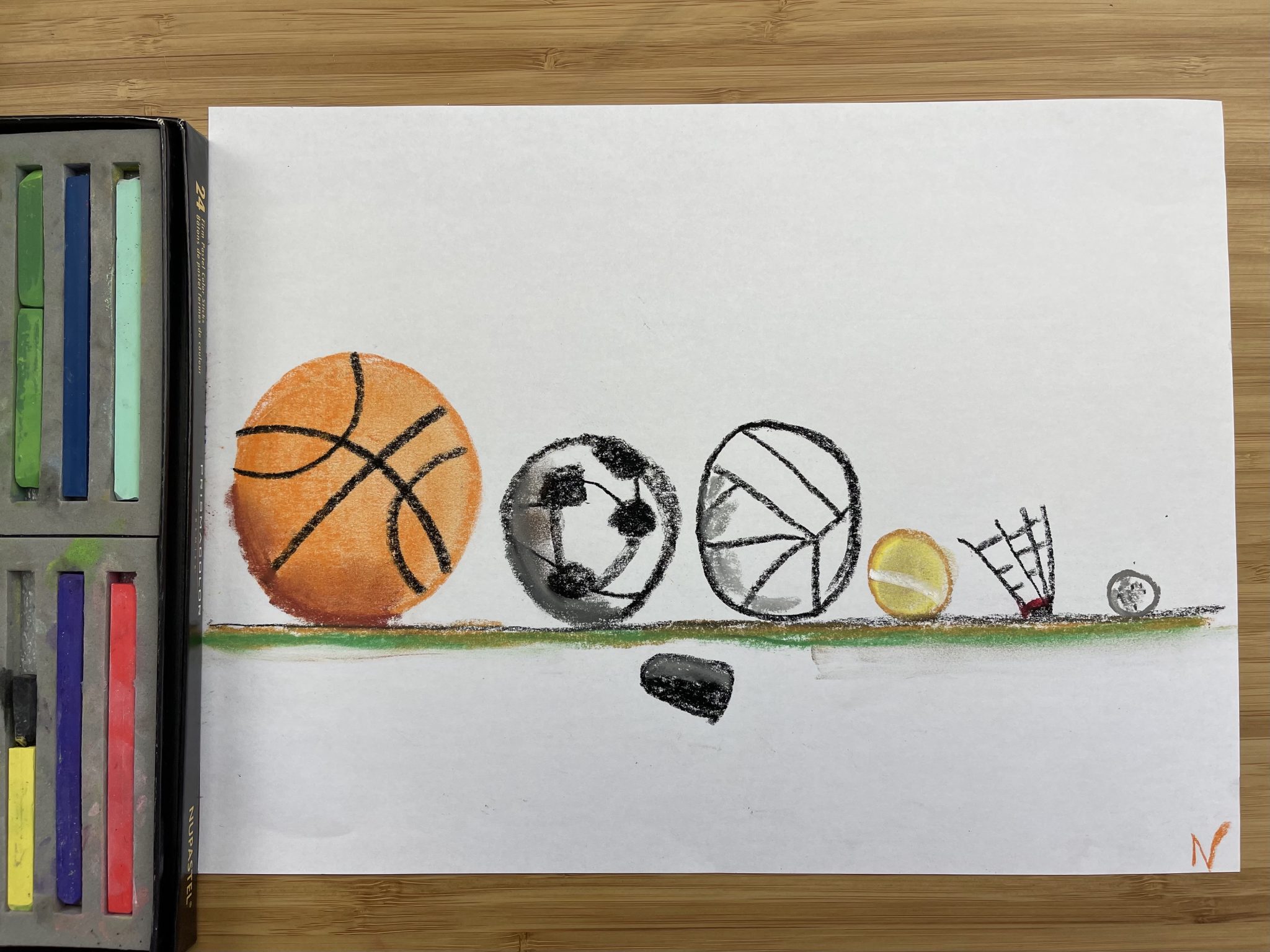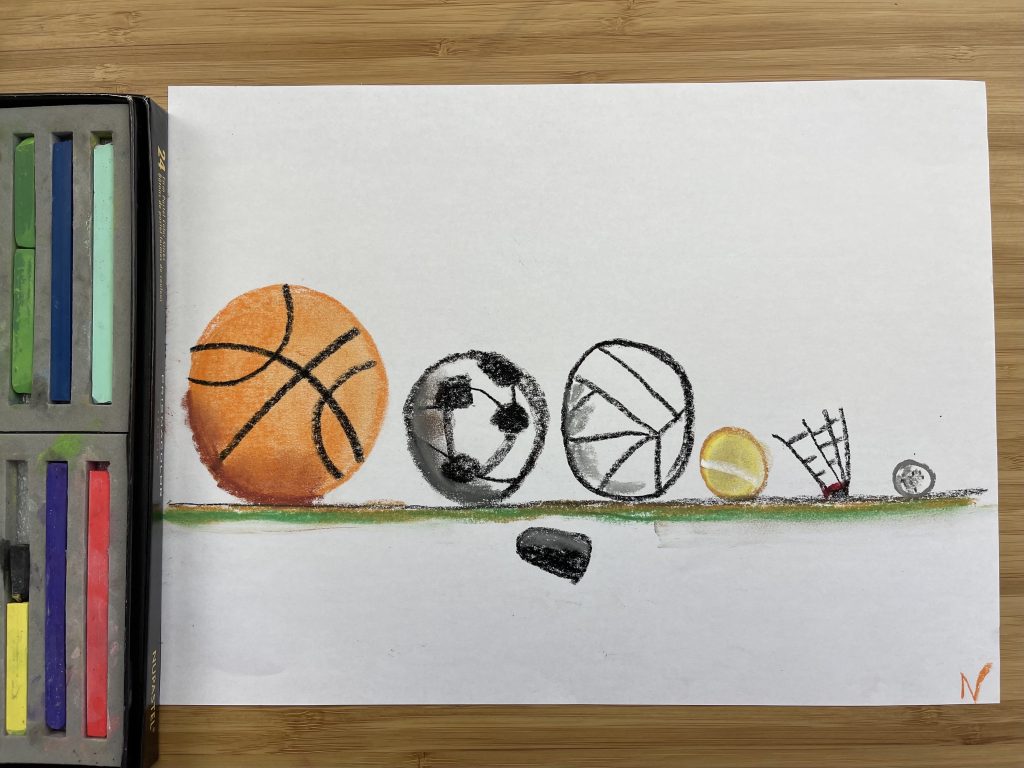 Are you homeschooling an athlete? Add the Games Clubhouse to your art lessons!

November 7th 1867 – Polish chemist Marie Curie was born in Warsaw, Poland. In 1903, she and her husband received the Nobel Prize for physics for their discovery of the element Radium.
November 8, 1895 – X-rays (electromagnetic rays) were discovered by Wilhelm Roentgen at the University of Wuerzburg in Germany.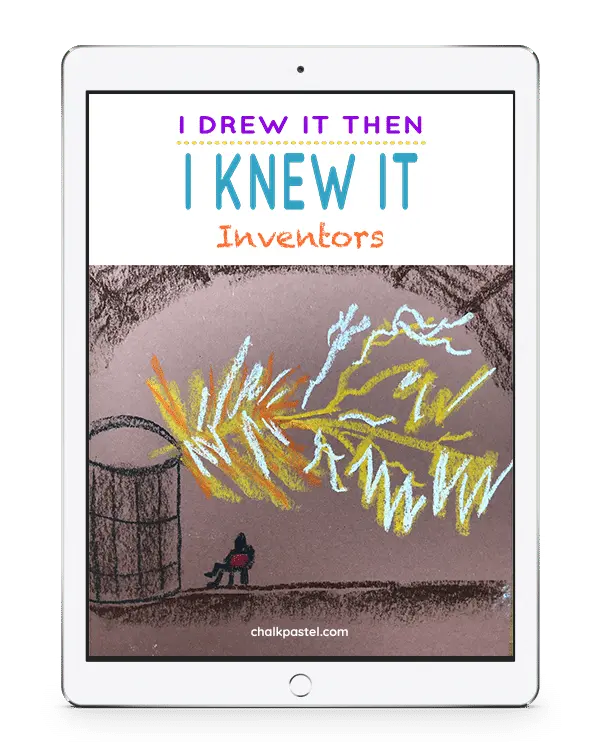 Learn more about Inventors I Drew It Then I Knew It!
November 9, 1872 – The Great Boston Fire started in a dry-goods warehouse then spread rapidly destroying nearly 800 buildings.
November 10, 1871 – Explorer Henry M. Stanley found missionary David Livingstone at Ujiji, Africa.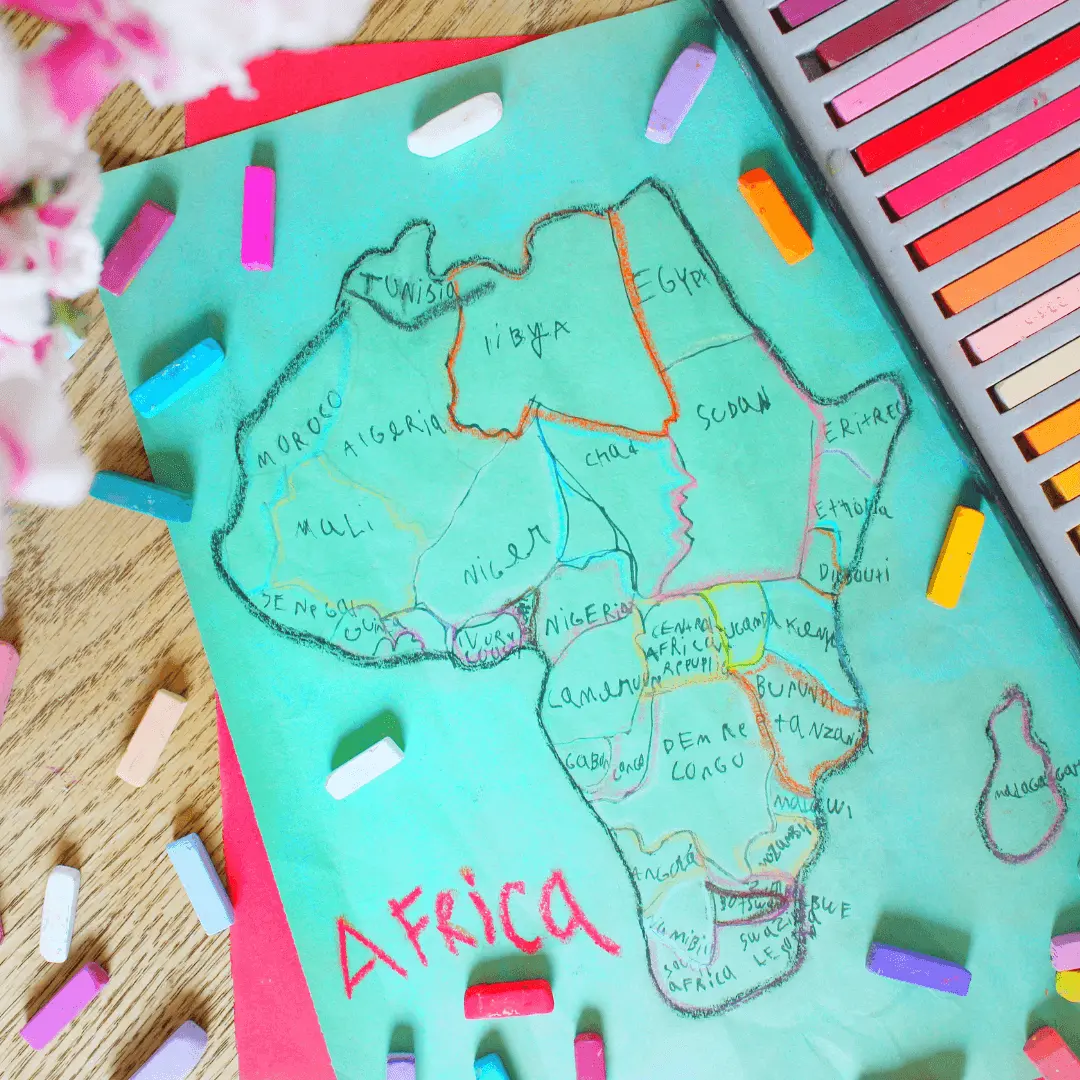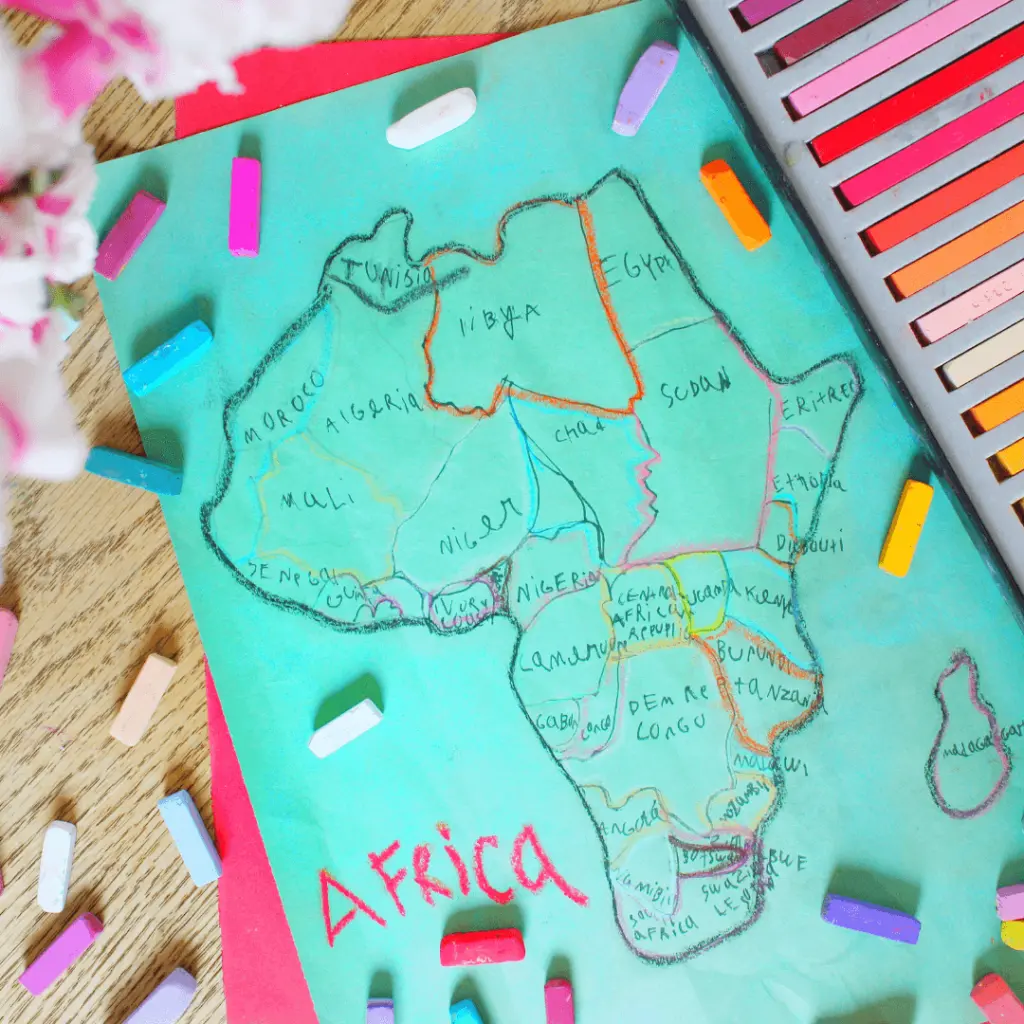 November 12th 1840 – French sculptor Auguste Rodin was born in Paris. Best known for his statues St. John the Baptist Preaching, Eve, The Age of Bronze and The Thinker.
November 14th, 1840 – Claude Monet was born in Rue Laffitte, Paris, France. Monet was the initiator and leading painter of the Impressionist style.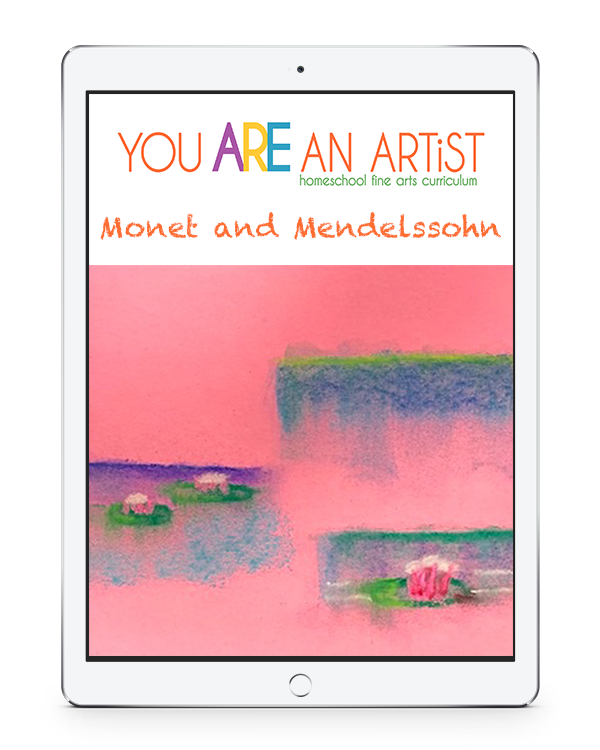 Listen to Nana's Podcast, A Hands-On Homeschool Study Of Famous Artist Claude Monet

November 15, 1864 – During the American Civil War, Union troops under General William T. Sherman burned Atlanta.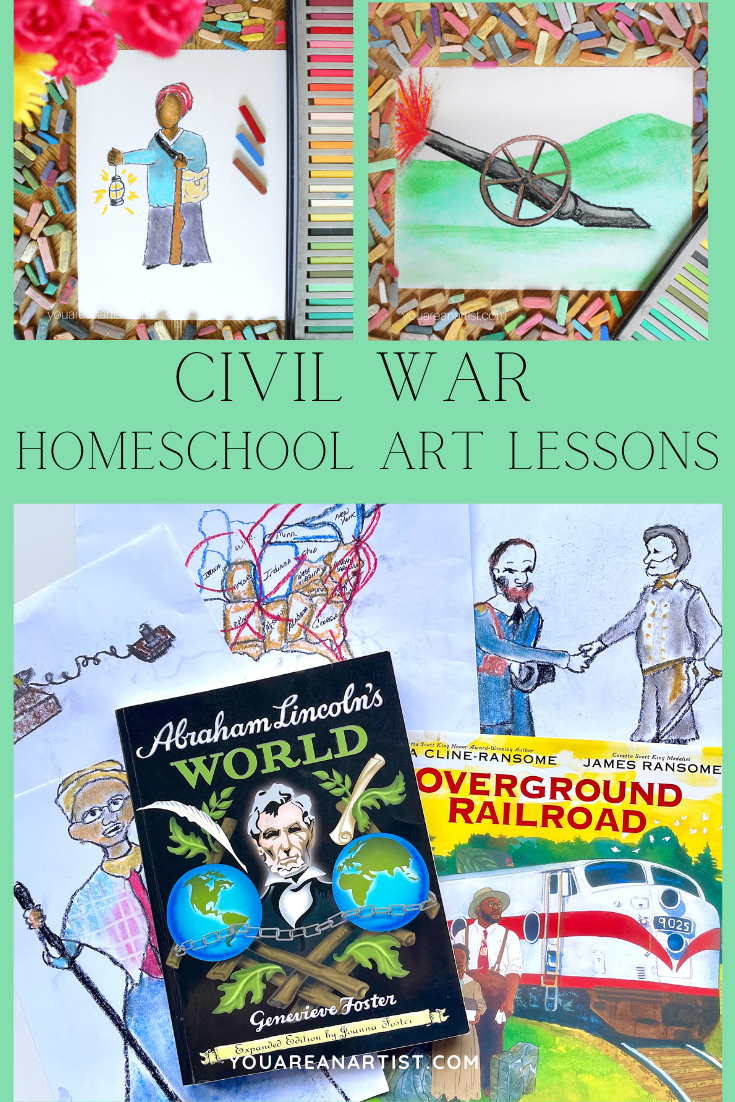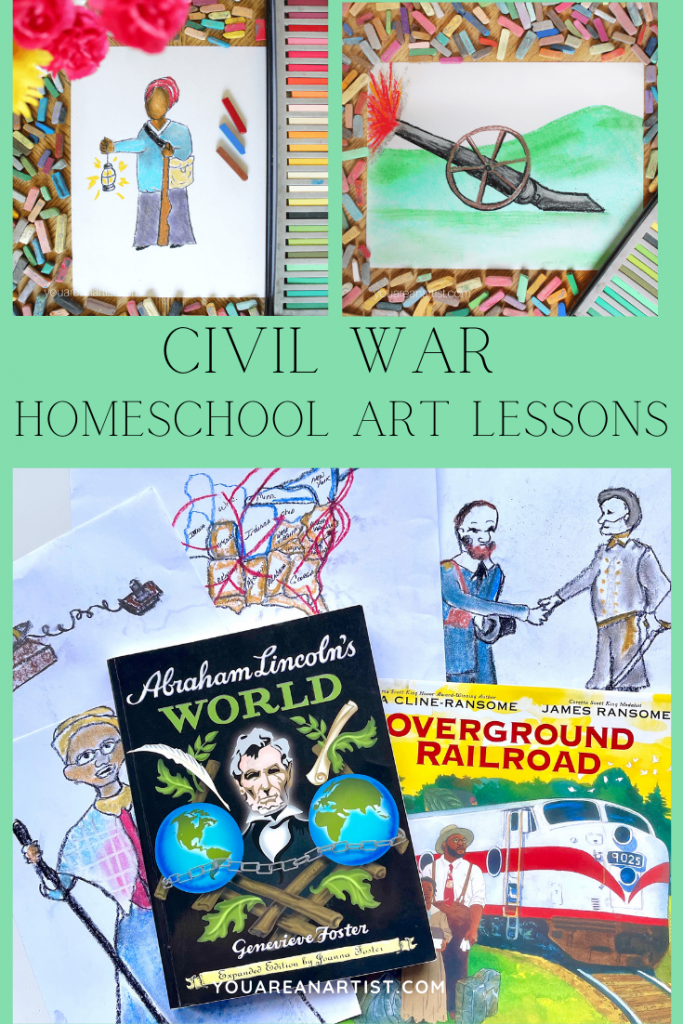 Find interesting art lessons in Civil War Hands On Homeschool Art Lessons and Workbook.

November 15, 1889 – Brazil became a republic.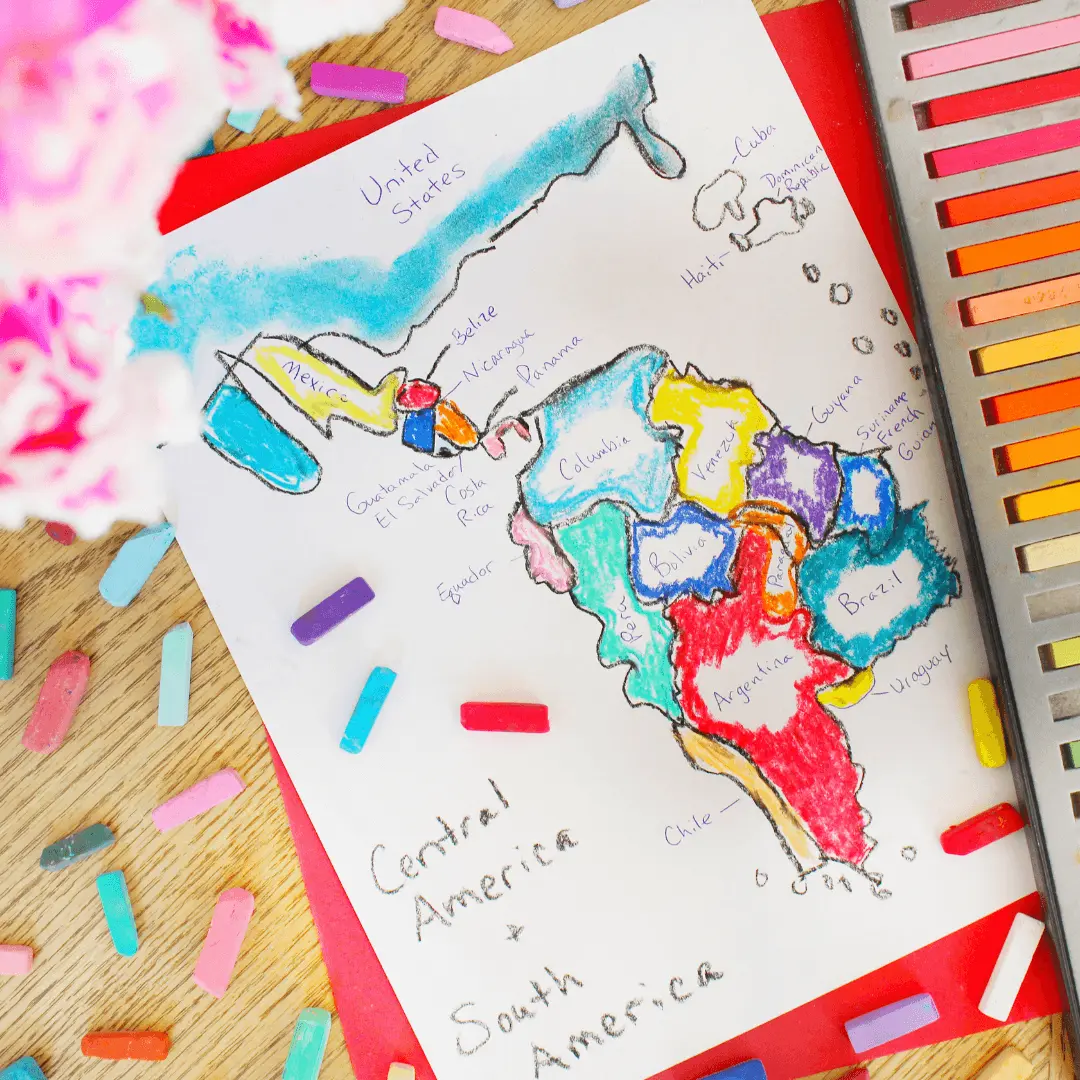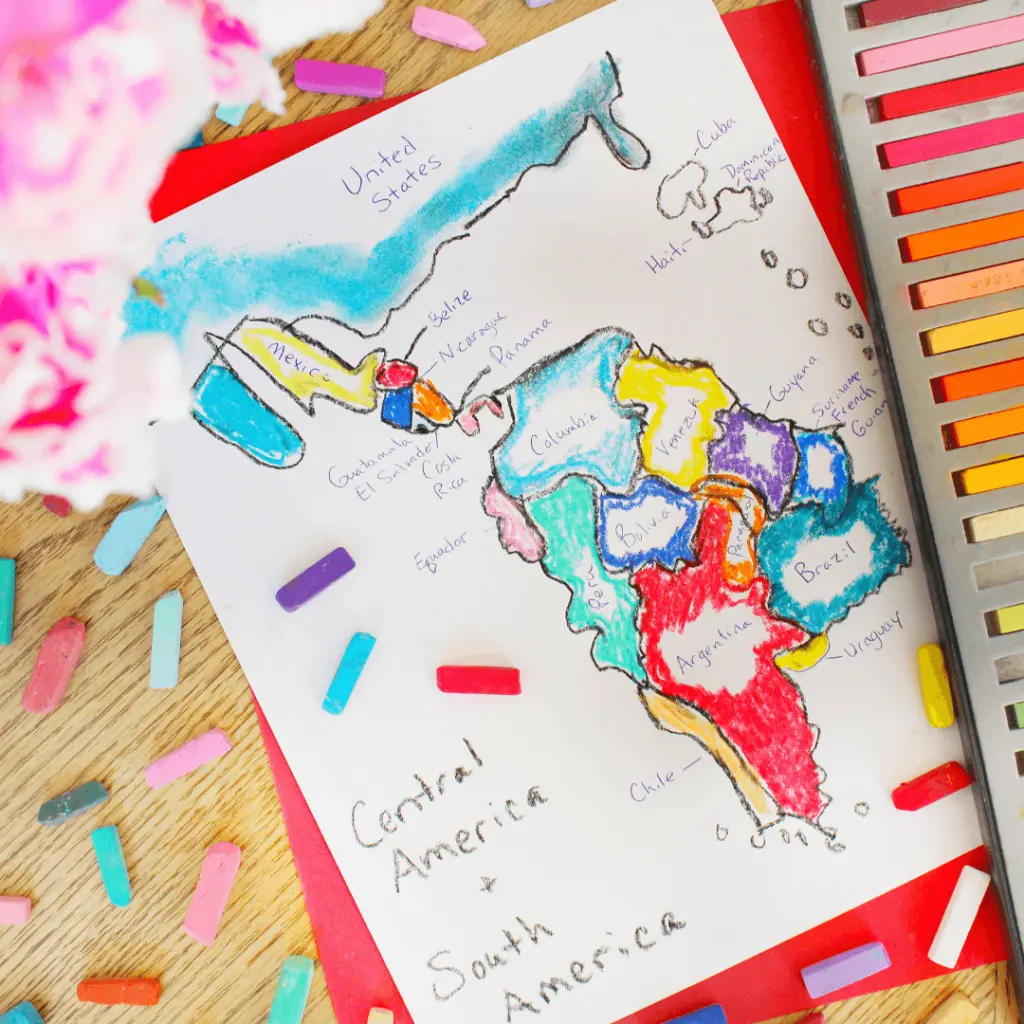 November 17, 1800 – The U.S. Congress met for the first time in the new capital at Washington, D.C. President John Adams then became the first occupant of the Executive Mansion, later renamed the White House.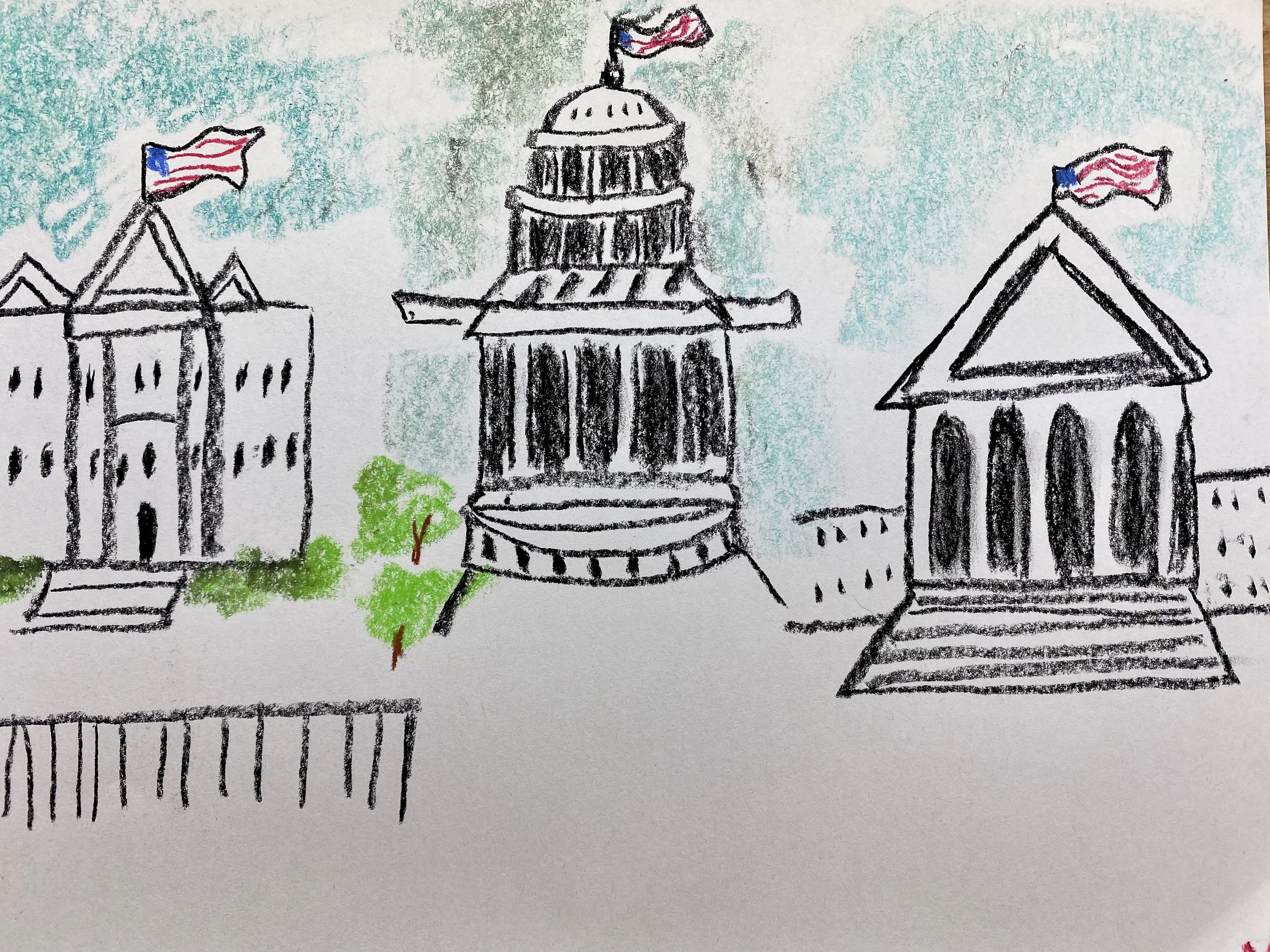 November 19, 1863 – President Abraham Lincoln delivered the 2 minute Gettysburg Address during ceremonies dedicating 17 acres of the Gettysburg Battlefield as a National Cemetery.
November 18th Birthdays:
1836 Sir William Gilbert was born in London. He wrote the verses for the famed Gilbert and Sullivan comic operas which poked fun at the British establishment. Among their operas; H.M.S. Pinafore, The Pirates of Penzance, Iolanthe, The Mikado and The Yeoman of the Guard.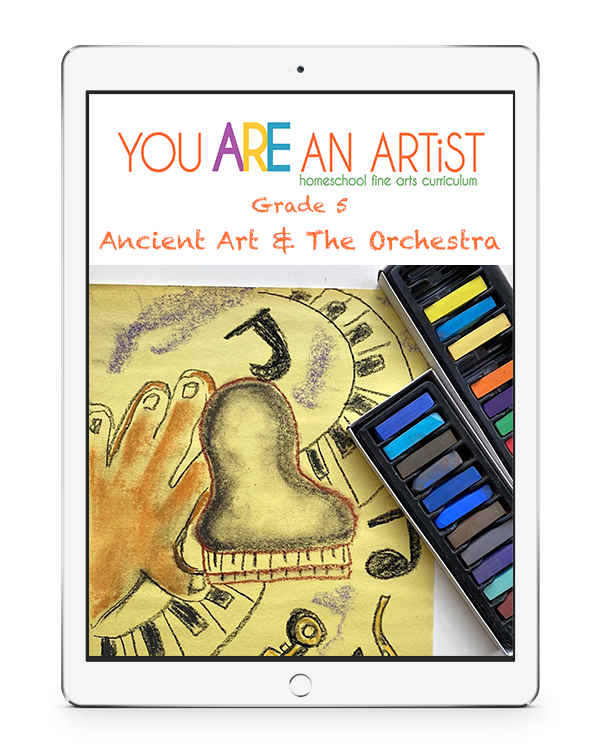 The You ARE an ARTiST Homeschool Fine Arts Grade Five: for this level cover the instruments of the orchestra. Each week will have a specific instrument or composer to listen to and learn about.
1860 – Polish pianist Ignacy Jan Paderewski was born in Kurylowka in southwestern Russia. He achieved world fame for his interpretations of Schubert and Chopin.
November 20th 1889 – American astronomer Edwin Hubble was born in Marshfield, Missouri. He pioneered the concept of an expanding universe. The Hubble Space Telescope was named in his honor. Sketch the Hubble Telescope in the Space Exploration Clubhouse!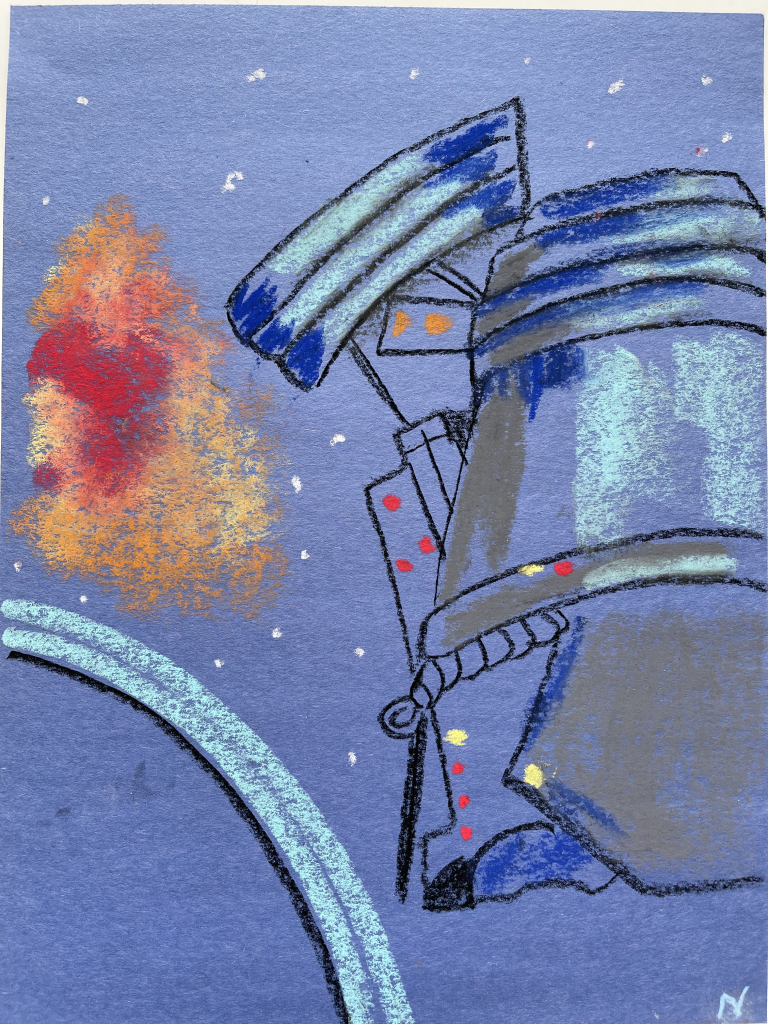 November 26, 1832 – The first horse-drawn streetcar carried passengers in New York City along Fourth Avenue between Prince Street and 14th Street.
November 26th 1832– American physician and women's rights leader, Mary Edwards Walker was born in Oswego, New York. She was the first female surgeon in U.S. Army, serving during the Civil War. She was captured and spent four months in a Confederate prison. In 1865, she became the first and only woman ever to receive the Medal of Honor.
November 1874 Birthday – Winston Churchill was born in Blenheim Palace, Oxfordshire, England. His inspirational speeches, combined with his political skills and military strategy carried Britain through the war, and helped the Allies overcome the Nazi onslaught and defeat Hitler. This great British statesman found a source of delight and a relief from the stress of his career. He proudly painted in oils and pastel chalks, producing over 550 paintings, helping him to hone his powers of observation, memory and visual acuity.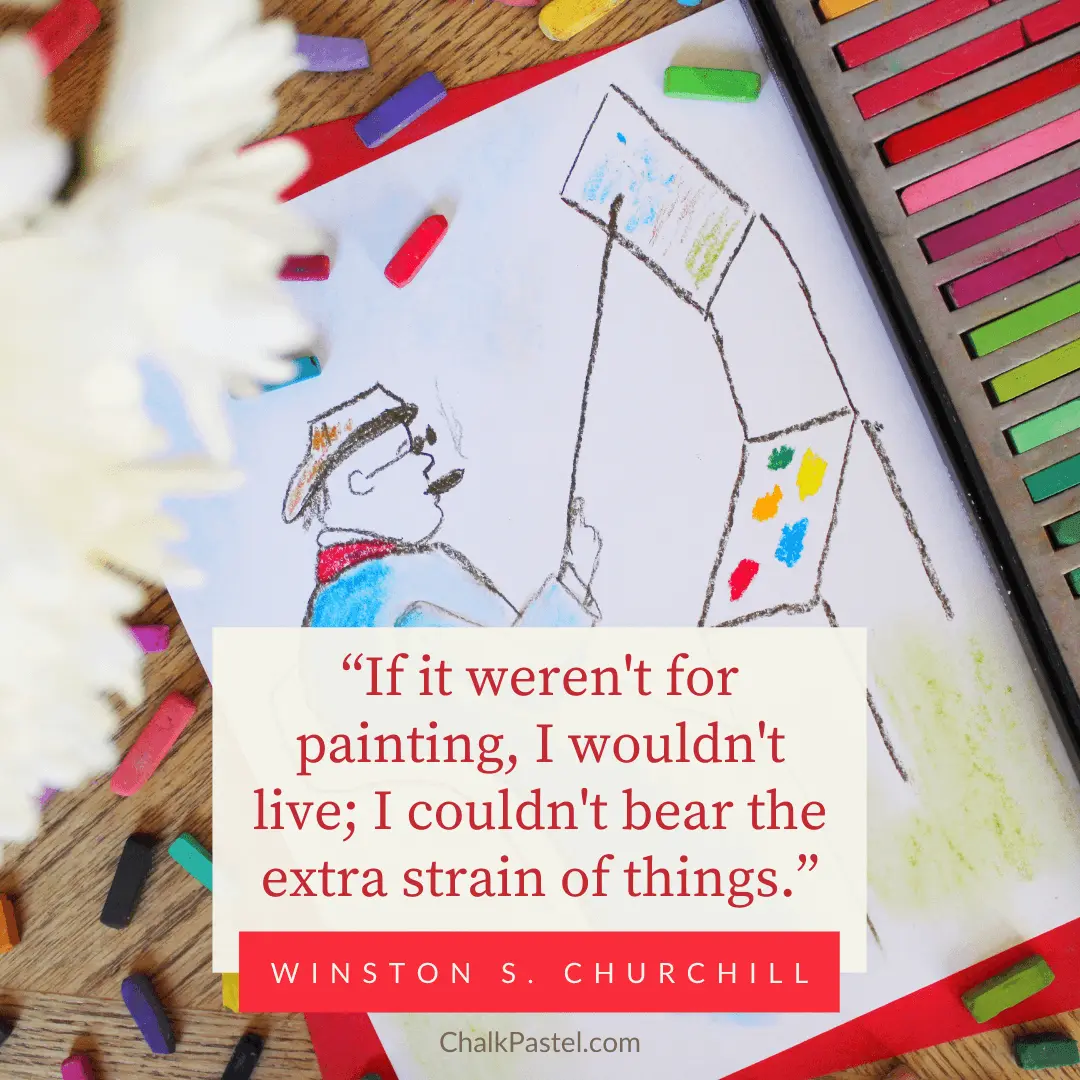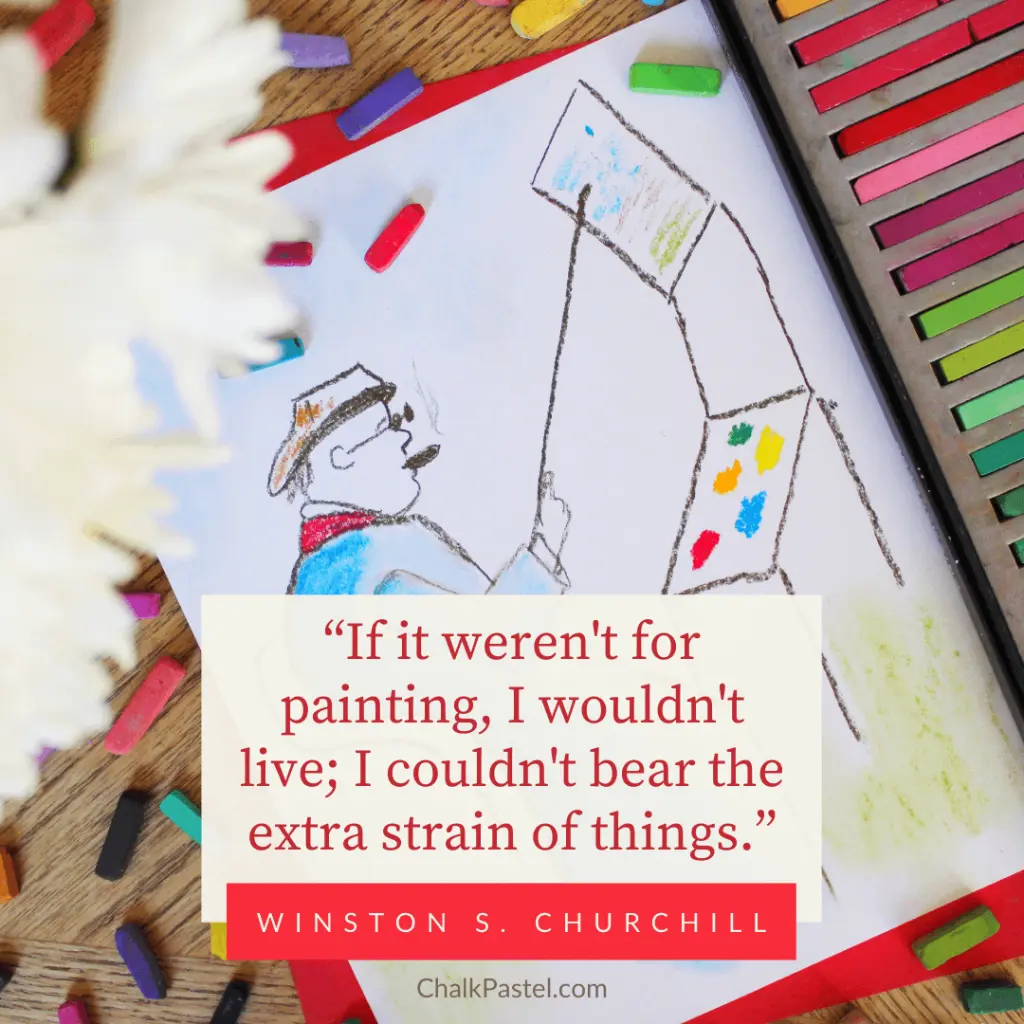 November in the 1900's

November 4, 1922 British archaeologist Howard Carter and his workmen discover a step leading to the tomb of King Tutankhamen in the Valley of the Kings in Egypt.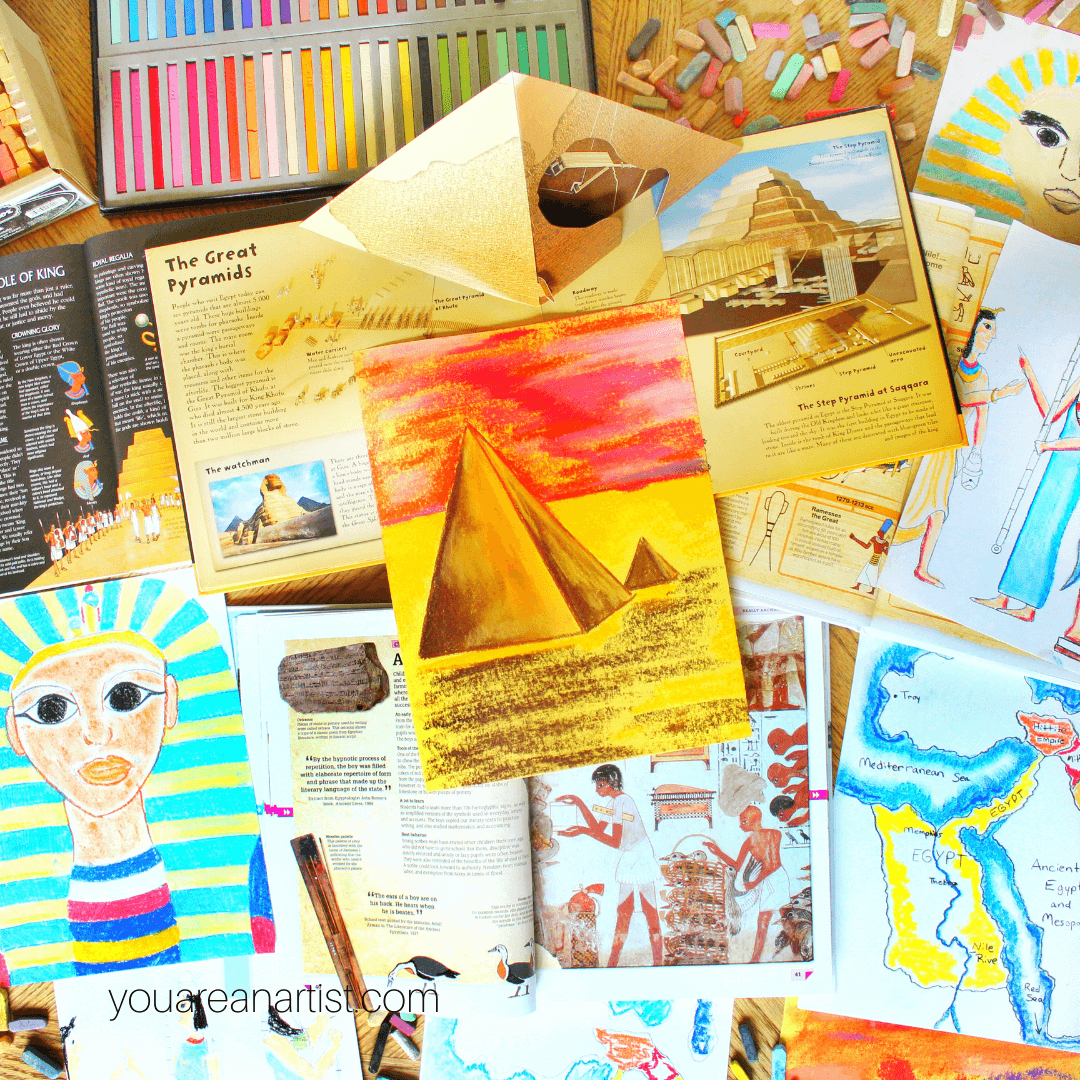 In November we chat a lot about American History, but take some time to Explore Ancient Egypt with Chalk Pastels!


November 7, 1944 – President Franklin D. Roosevelt was elected to an unprecedented fourth term, defeating Thomas E. Dewey. Roosevelt died less than a year later on April 12, 1945.
November 7, 1990 – Mary Robinson became Ireland's first female president.
November 7, 1918 – Christian evangelist Billy Graham was born near Charlotte, North Carolina.
November 7 1922 Pioneering heart surgeon Christiaan Barnard was born in Beaufort West, Cape of Good Hope Province, South Africa. He headed the surgical team that achieved the first-ever human heart transplant in 1967.
Learn more about anatomy with Nana's Heart Diagram

November 9, 1989 – The Berlin Wall was opened up after standing for 28 years as a symbol of the Cold War. The 27.9 mile wall had been constructed in 1961.
November 10, 1928 – Hirohito was crowned Emperor of Japan. He was Imperial Japan's Emperor during World War II.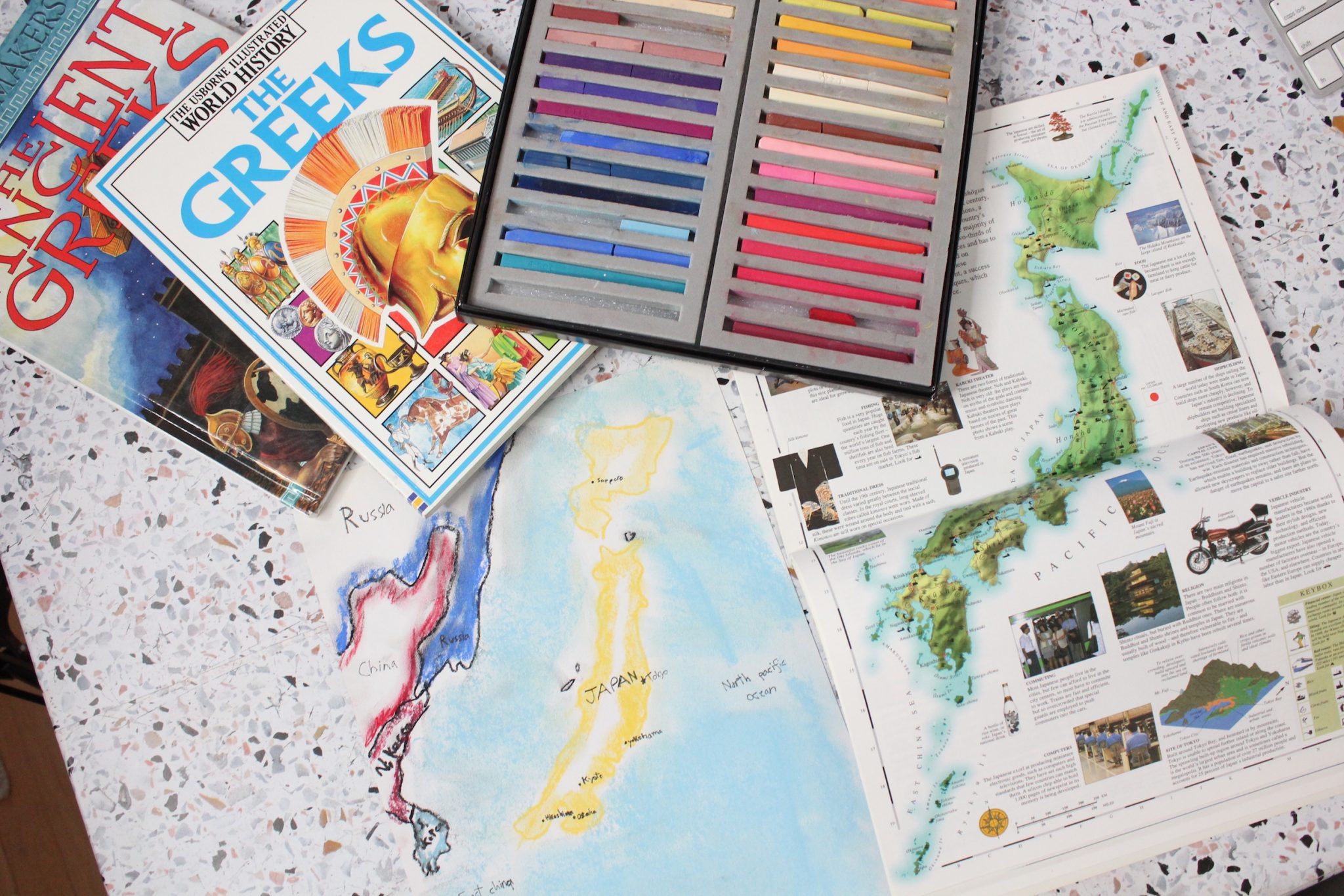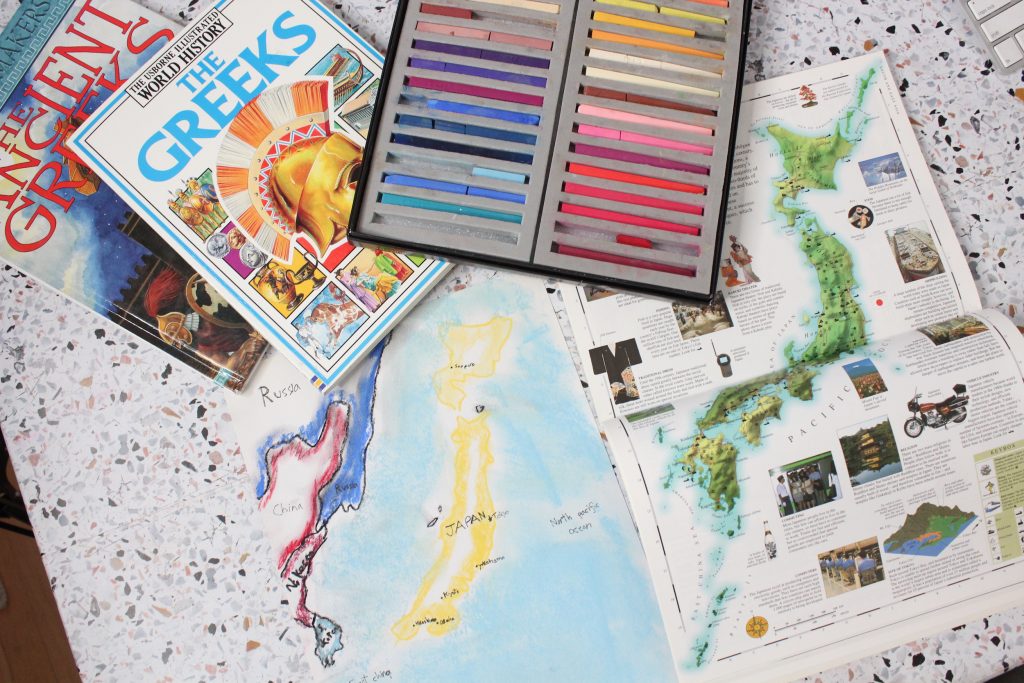 November 13, 1927 – The Holland Tunnel was opened to traffic. The tunnel runs under the Hudson River between New York City and Jersey City and was the first underwater tunnel built in the U.S.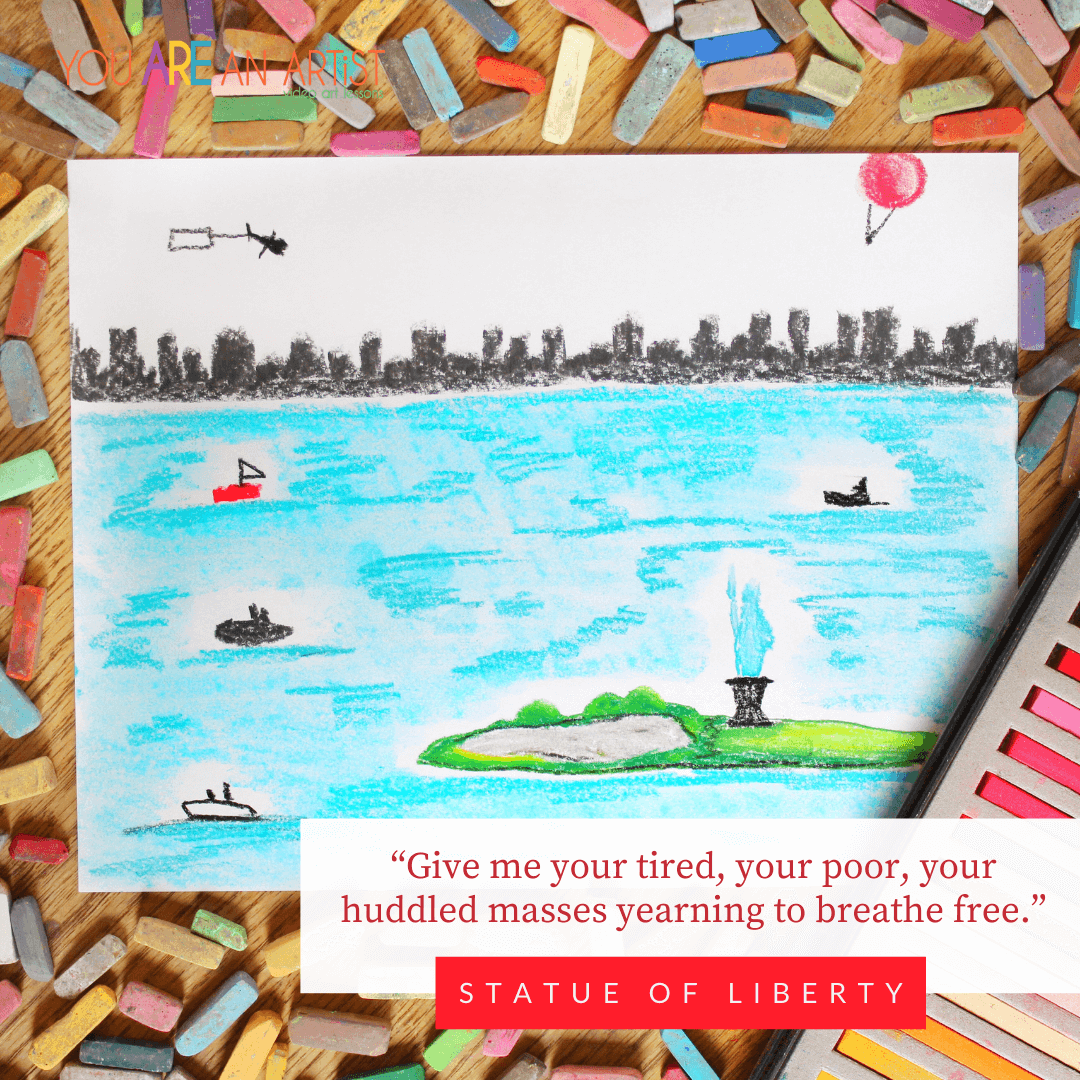 November 13, 1956 – The U.S. Supreme Court ruled that racial segregation on public buses was unconstitutional.
November 14th 1900 – American composer Aaron Copland was born in Brooklyn, New York. He created a quintessential American music style in his ballets, film scores, and orchestral works including Fanfare for the Common Man, Rodeo, and Appalachian Spring for which he won a Pulitzer Prize.
Celebrate the ballet with a beautiful scene from the Nutcracker. (Did you know Nana has a series of Nutcracker lessons plus a Nutcracker I Drew It Then I Knew It Guide?)
November 19-20, 1990 – The Cold War came to an end during a summit in Paris as leaders of NATO and the Warsaw Pact signed a Treaty on Conventional Forces in Europe.
November 22, 1963 – In downtown Dallas, President John F. Kennedy was assassinated.
November 22 1913 – British composer Benjamin Britten was born in Lowestoft, Suffolk, England. Best known for his operas including Peter Grimes, A Ceremony of Carols, and War Requiem.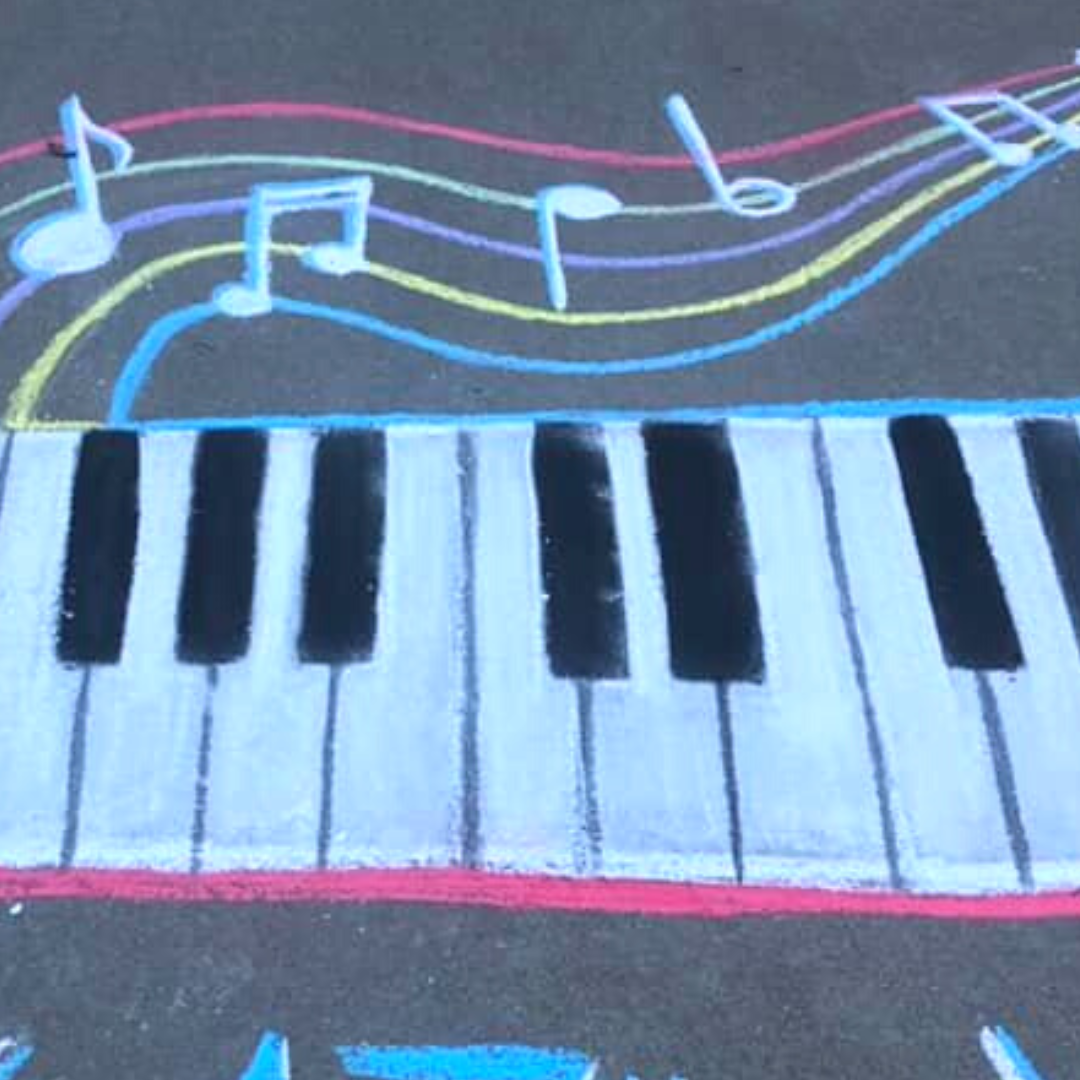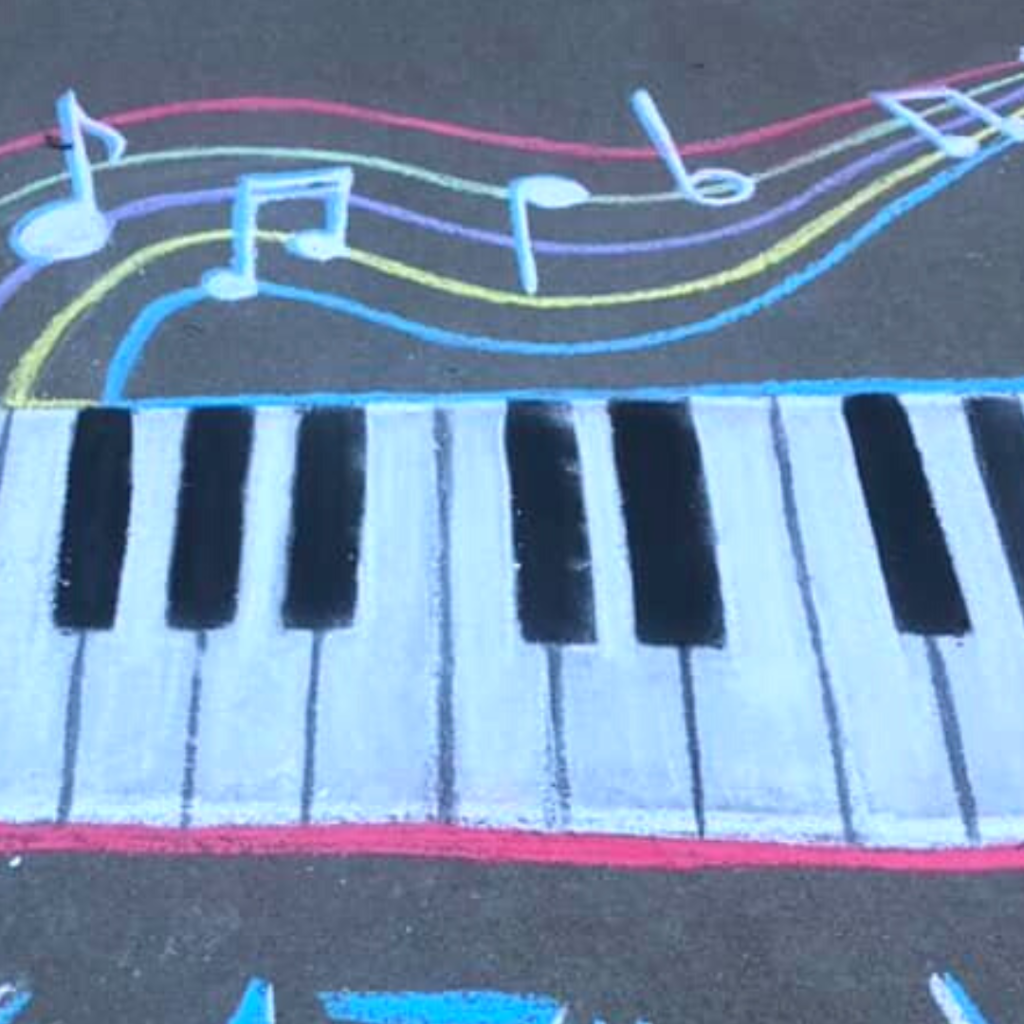 November 29, 1929 – American explorer Richard Byrd and Bernt Balchen completed the first airplane flight to the South Pole. Paint a Map of Antarctica.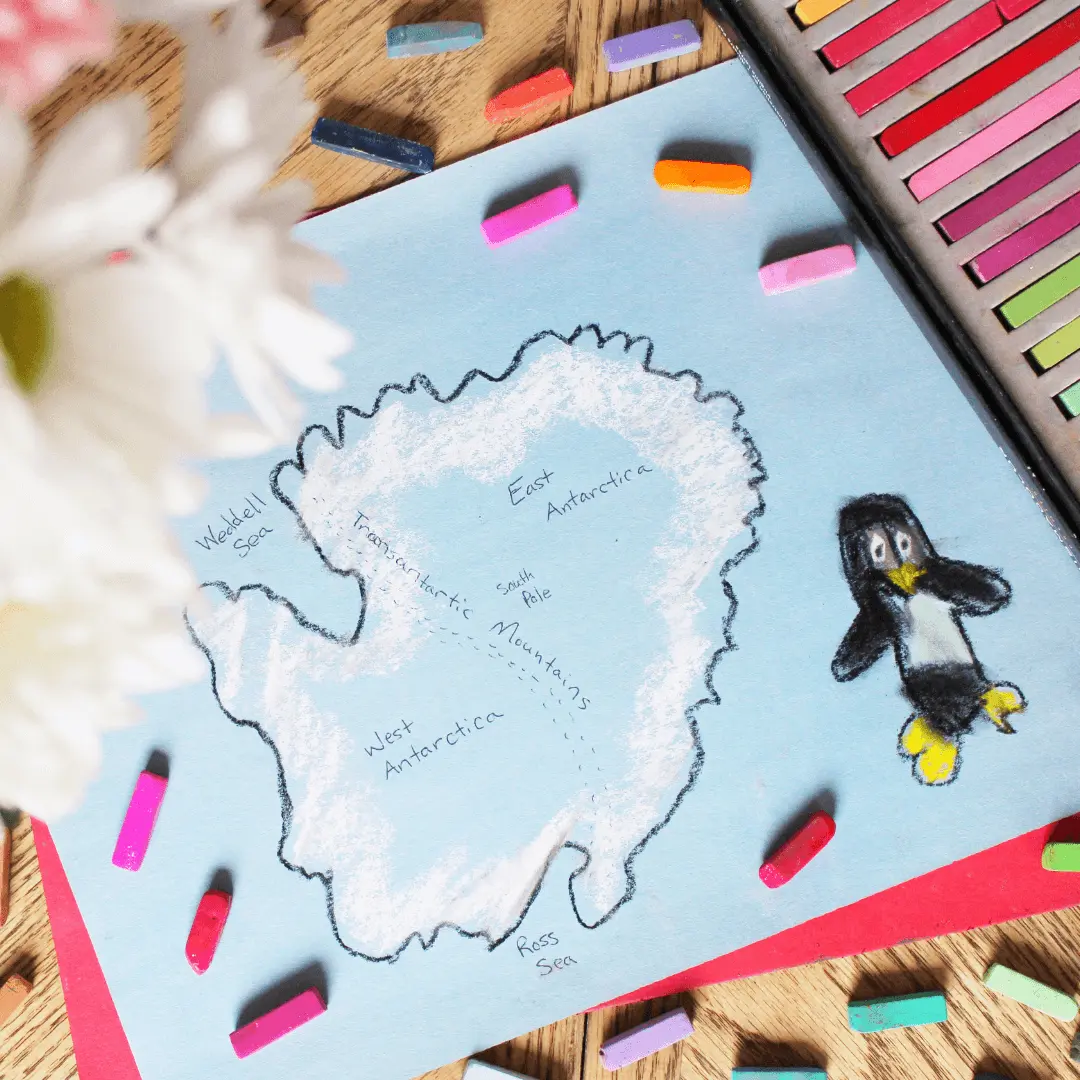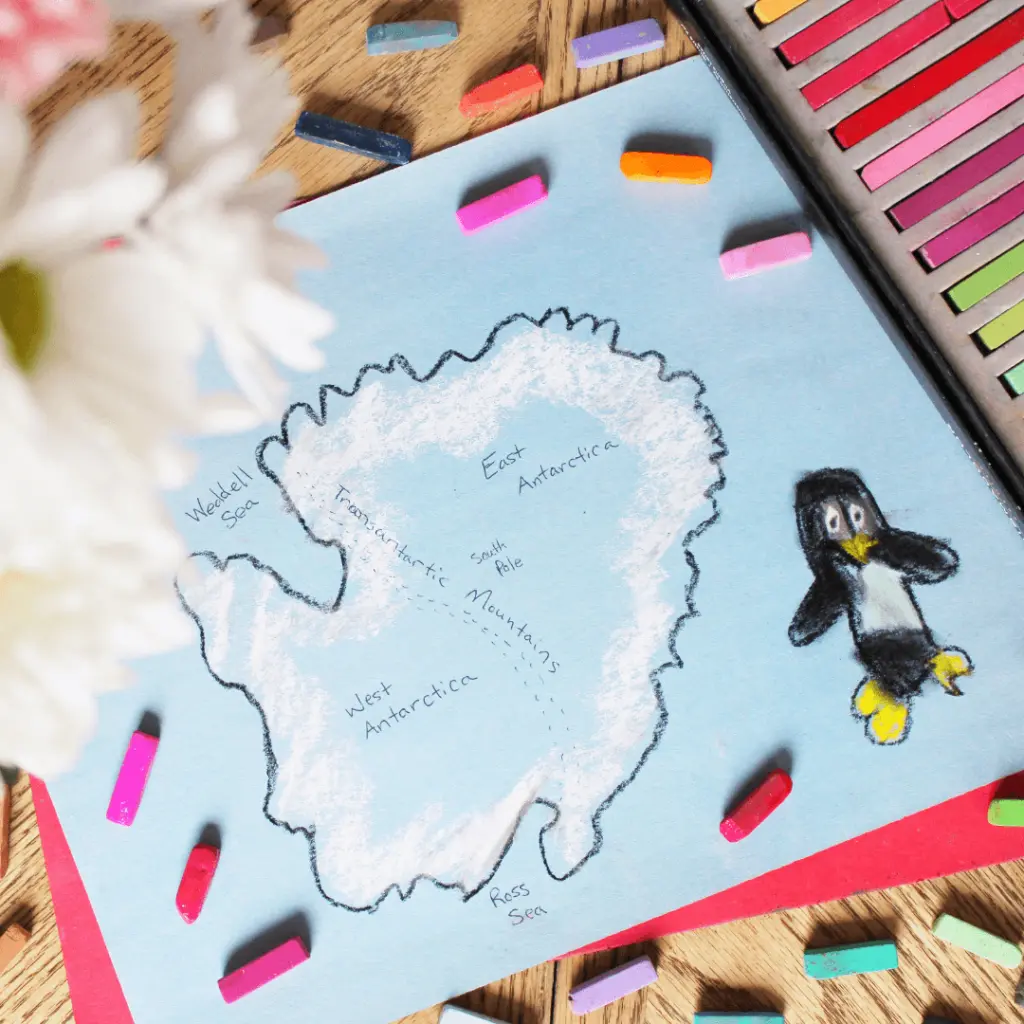 November Writers' Birthdays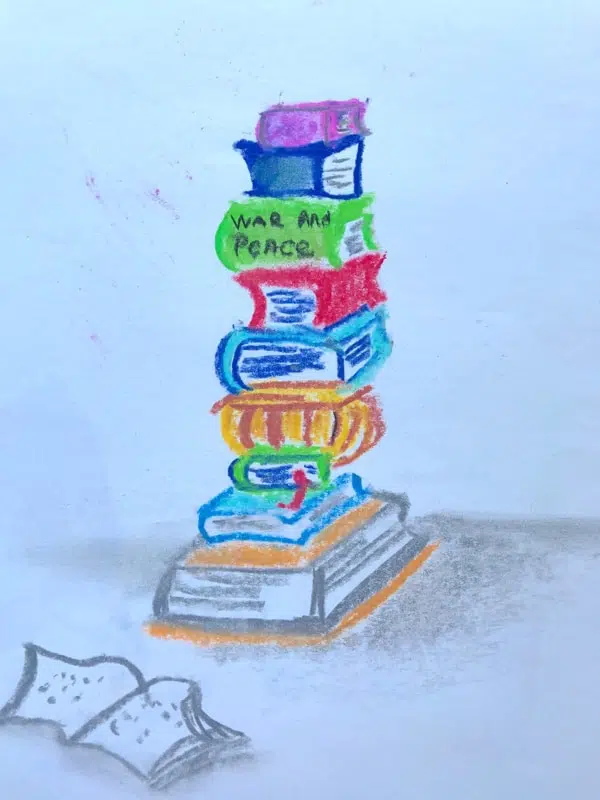 November is packed full of wonderful authors' birthdays. We believe in the Power of Adding Art to Literature Studies.
November 8 1847 – Dracula author Bram Stoker was born in Dublin, Ireland.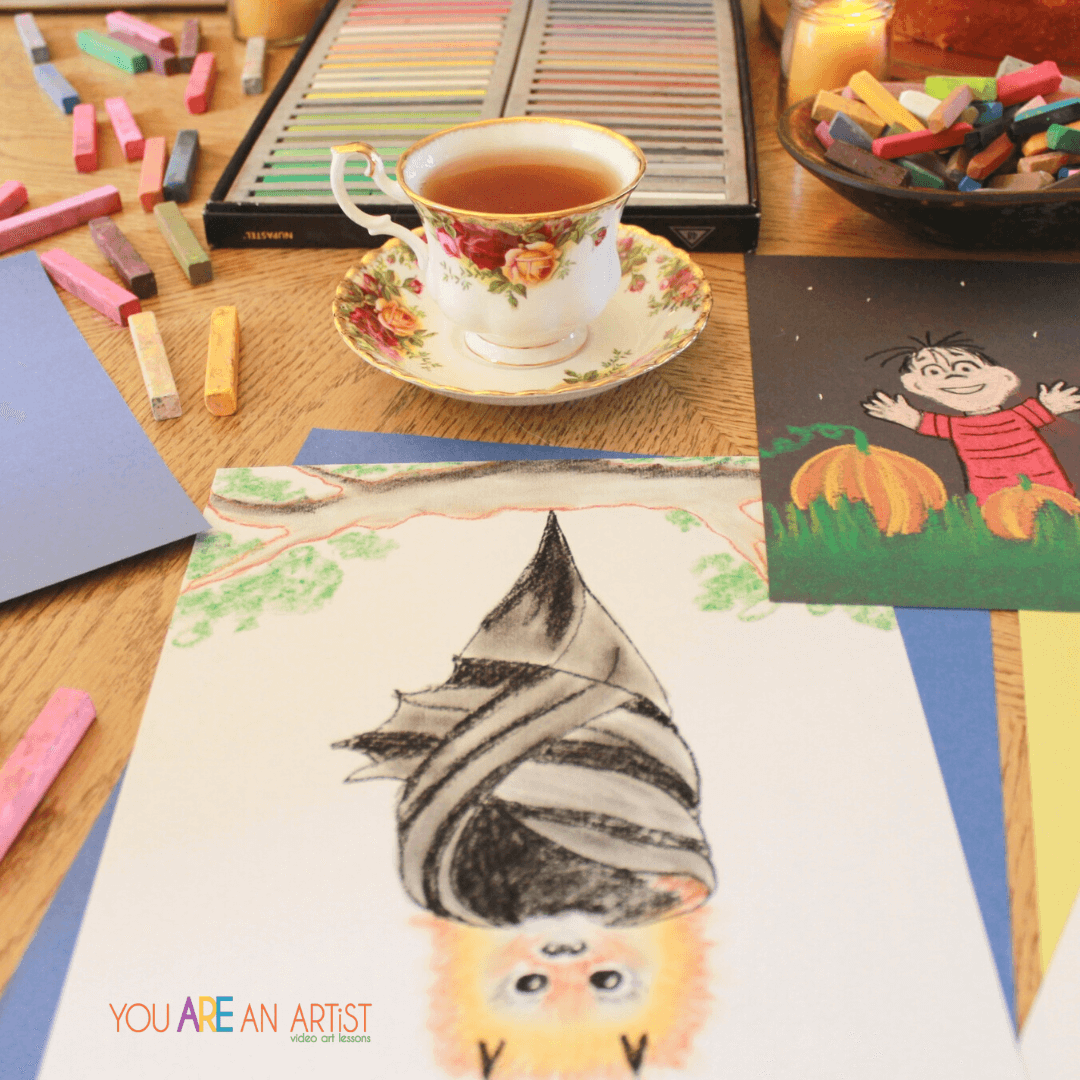 Chalk these Halloween Homeschool Spooky Art Activities and be sure to check out the Homeschool Nature Study's Bat Nature Study.
November 11th 1821 – Russian novelist Fyodor Dostoyevsky was born in Moscow. Best known for The Brothers Karamazov, Crime and Punishment and The Idiot.
November 13th 1850 – Scottish author Robert Louis Stevenson was born in Edinburgh, Scotland. Best known for Treasure Island, Kidnapped and The Strange Case of Dr. Jekyll and Mr. Hyde. Create a Treasure Island masterpiece from the Talk Like a Pirate Day post.
November 28th 1757 – British artist and poet William Blake was born in London.
November 29th 1832 – Little Women author Louisa May Alcott was born in Philadelphia, Pennsylvania.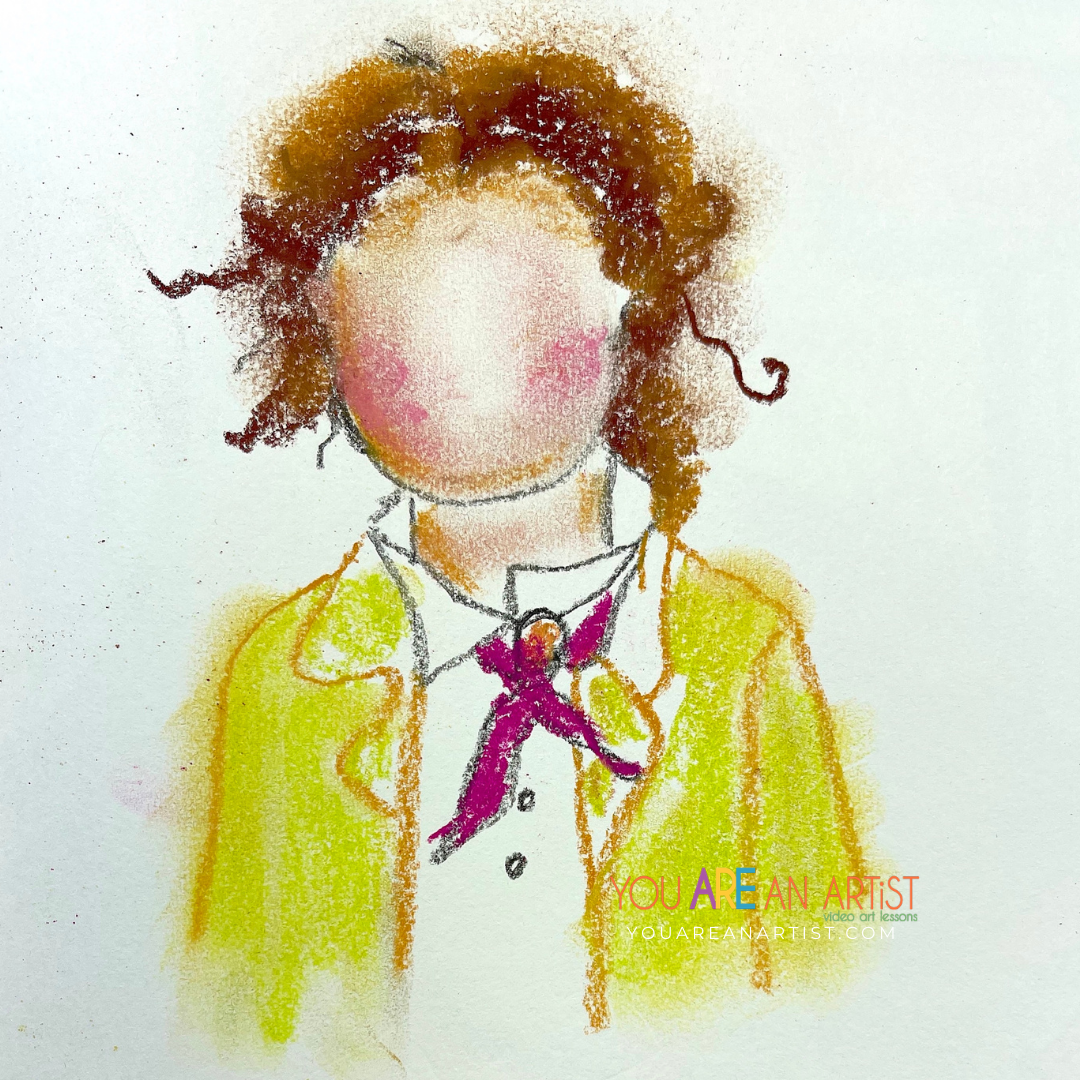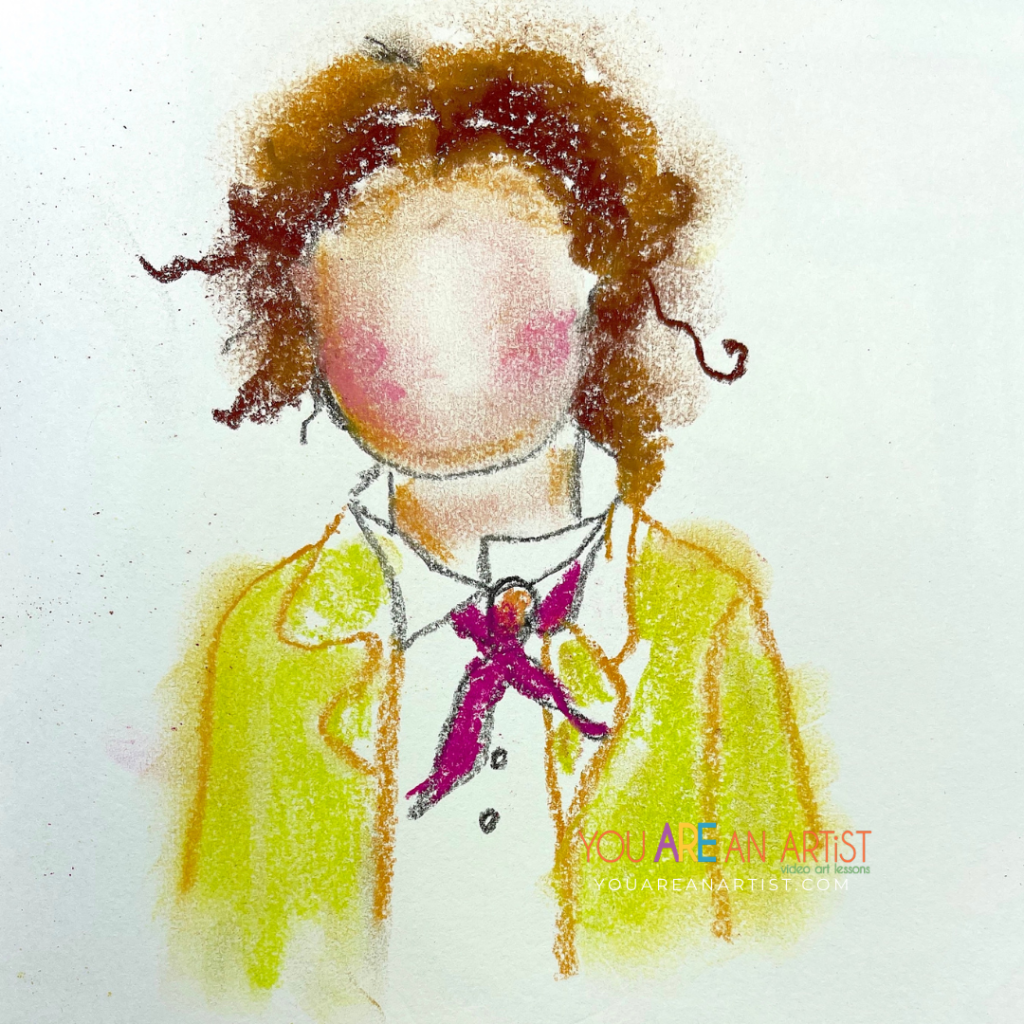 Is Little Women a favorite read in your home? Read this Little Women Unit Study for Your Homeschool .

November 29th 1898 – British author C.S. Lewis was born in Belfast, Ireland (as Clive Staples Lewis). He wrote books on Christian teachings including The Pilgrim's Regress, The Problem of Pain, Miracles, and The Screwtape Letters.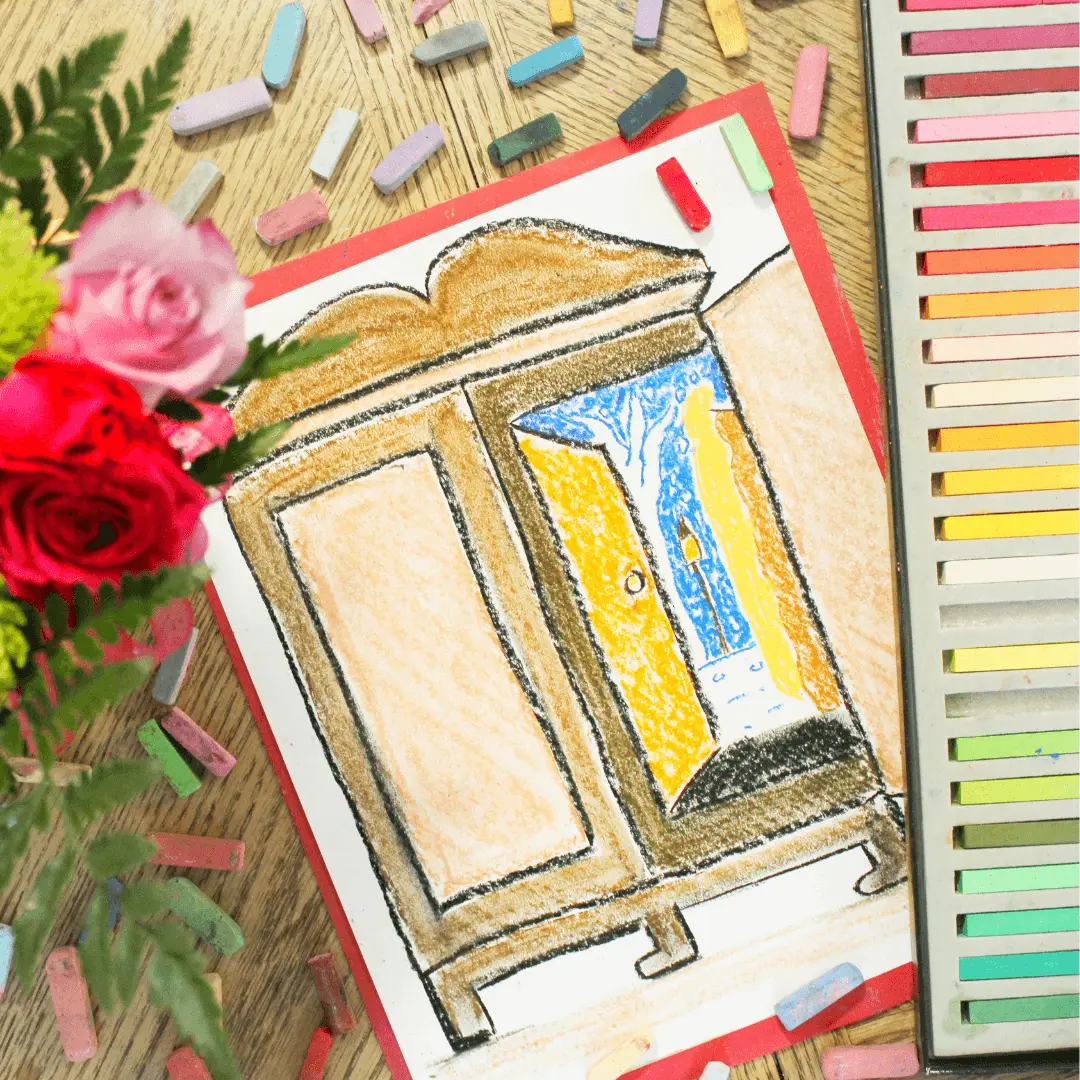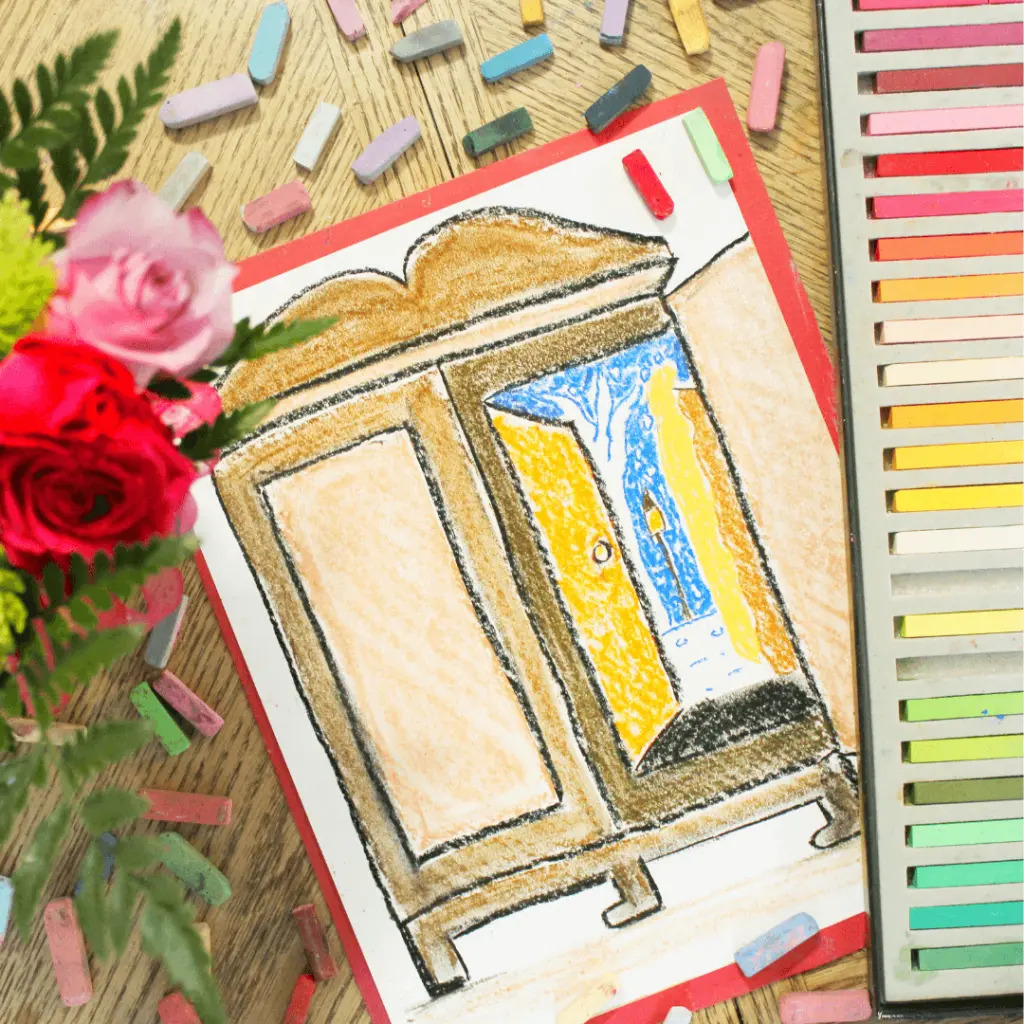 I am in my mid 40's and I'll never forget my third grade teacher reading the Narnia books to class every morning. I loved reading the books to my boys. Add art to these lovely stories with The Chronicles of Narnia: A Homeschool Art Adventure.
November 30th 1835 – American author Samuel Clemens (1835-1910) was born in Florida, Missouri. He wrote books under the pen name Mark Twain including The Adventures of Tom Sawyer, The Adventures of Huckleberry Finn, and The Prince and the Pauper.
November 7th 1900 – Gone with the Wind author Margaret Mitchell was born in Atlanta, Georgia.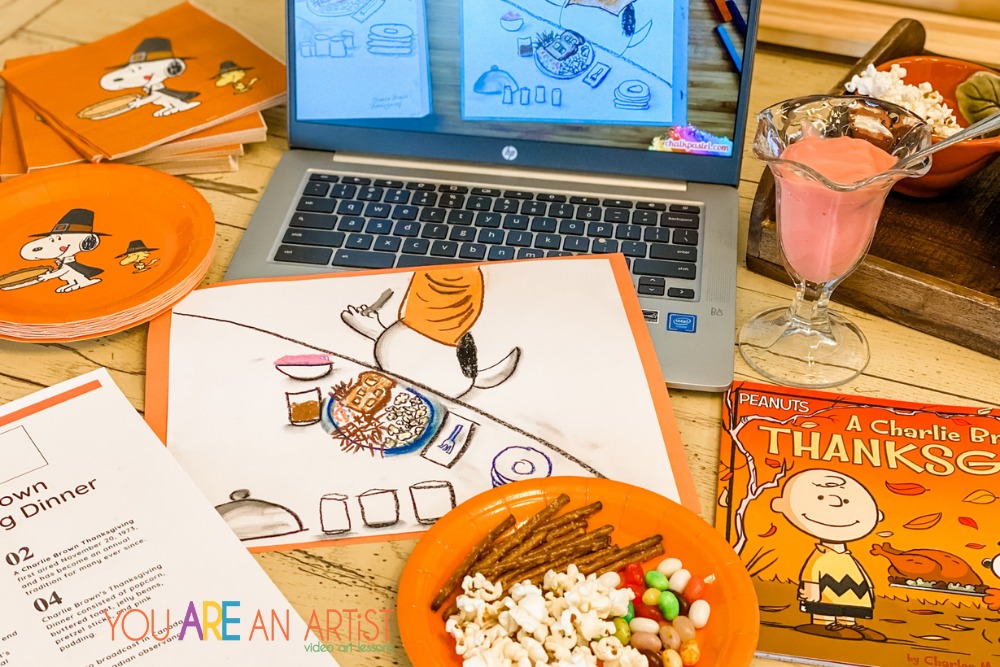 Additional Seasonal Art Activities and November Learning Activities
Are we at the mashed potatoes and gravy part yet?!? Here are a few awesome Thanksgiving art tutorials you can share with the kiddos while you peel potatoes and stuff the bird. What a fun way to share Chalk Pastel Art with visiting relatives this holiday.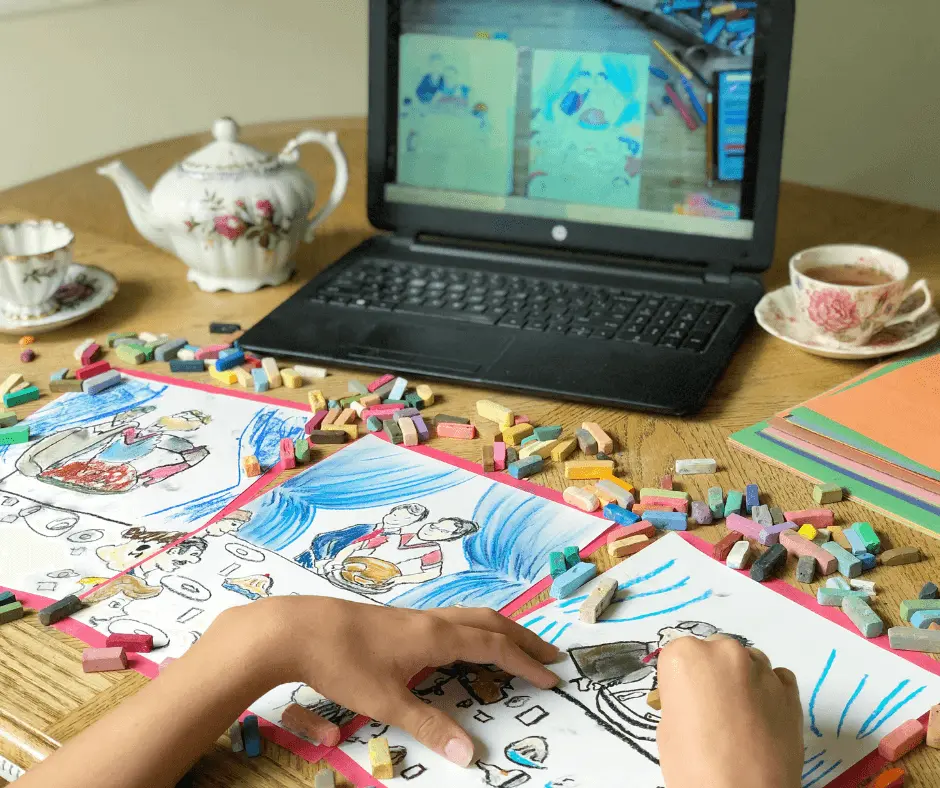 Norman Rockwell Thanksgiving – How would you like to visit with famous artist Norman Rockwell, known as "America's Artist" while he paints one of his most iconic scenes from the "Four Freedoms" series: Freedom from Want! Yep, you will sit at a festive Thanksgiving table, set with the best china, the best dinner guests and have a happy time? Come on, that turkey leg looks like it is all yours!
Thanksgiving Hymn Favorites: Learning Activities for Your Homeschool – A season of thankfulness and gratitude would not be complete without sharing thanks to God for all of our blessings. One of our favorite ways to celebrate during this time of Thanksgiving is with hymn studies. Many songs help us to remember our gifts and sing our gratitude to God. Here, I've included Thanksgiving hymn favorites for you to enjoy, along with learning activities for your homeschool.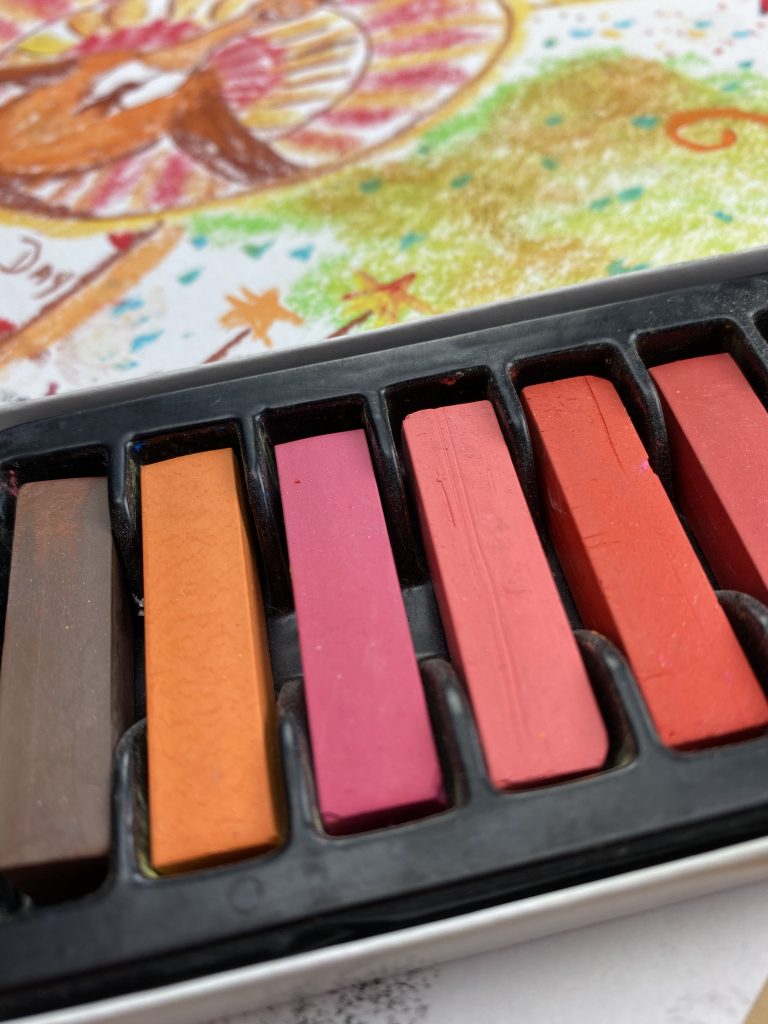 Thanksgiving Day Parade – Nana has a really fun way to paint your favorite, giant Thanksgiving float in her Thanksgiving Clubhouse series.
The Ultimate Guide to Fun Thanksgiving Activities for Your Homeschool – Enjoy this ultimate guide to fun Thanksgiving activities for your homeschool with wonderful homeschool tools for celebrating Thanksgiving and teaching gratitude. Includes art activities, history, Thanksgiving recipes and more!
Art Activities for Every Month of the Year
Look ahead to ALL the art activities for homeschooling you can enjoy every month of the year: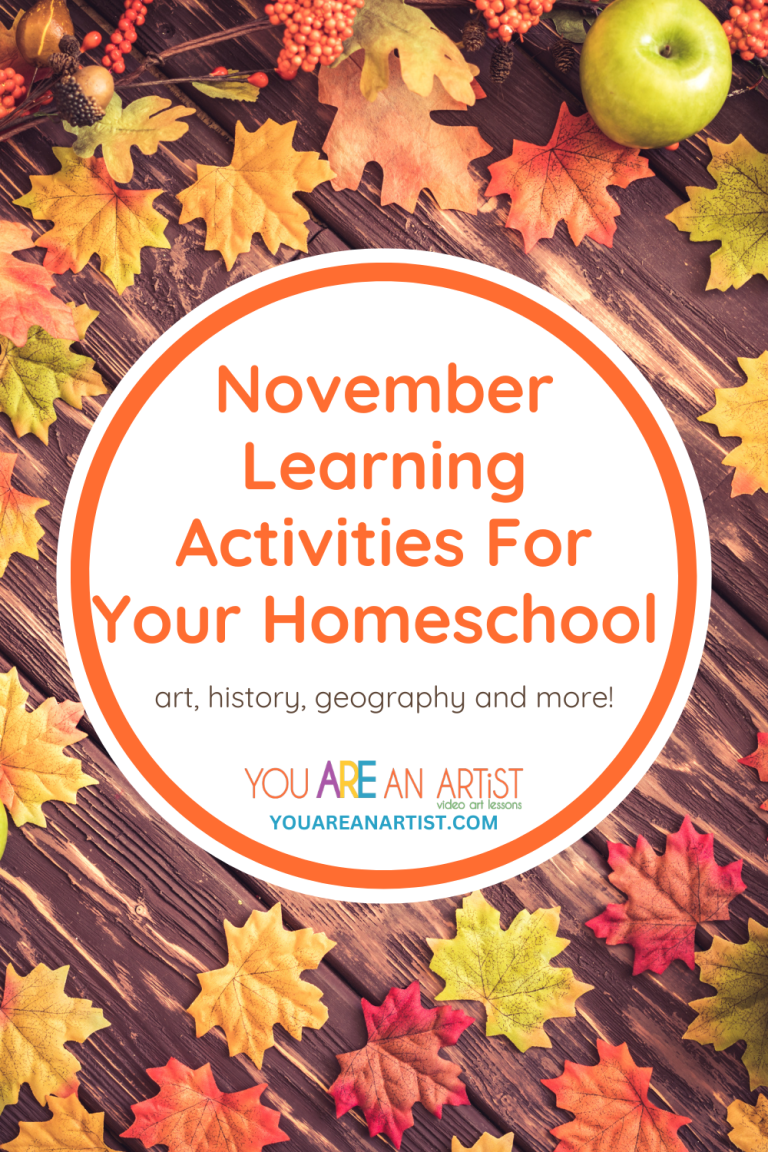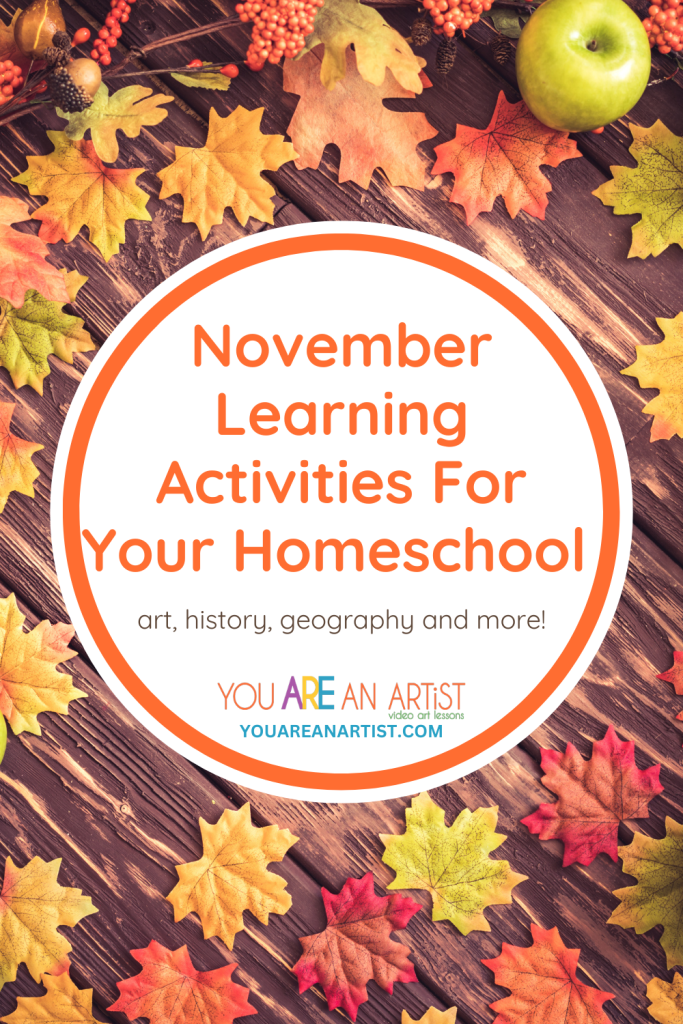 We are incredibly thankful for you!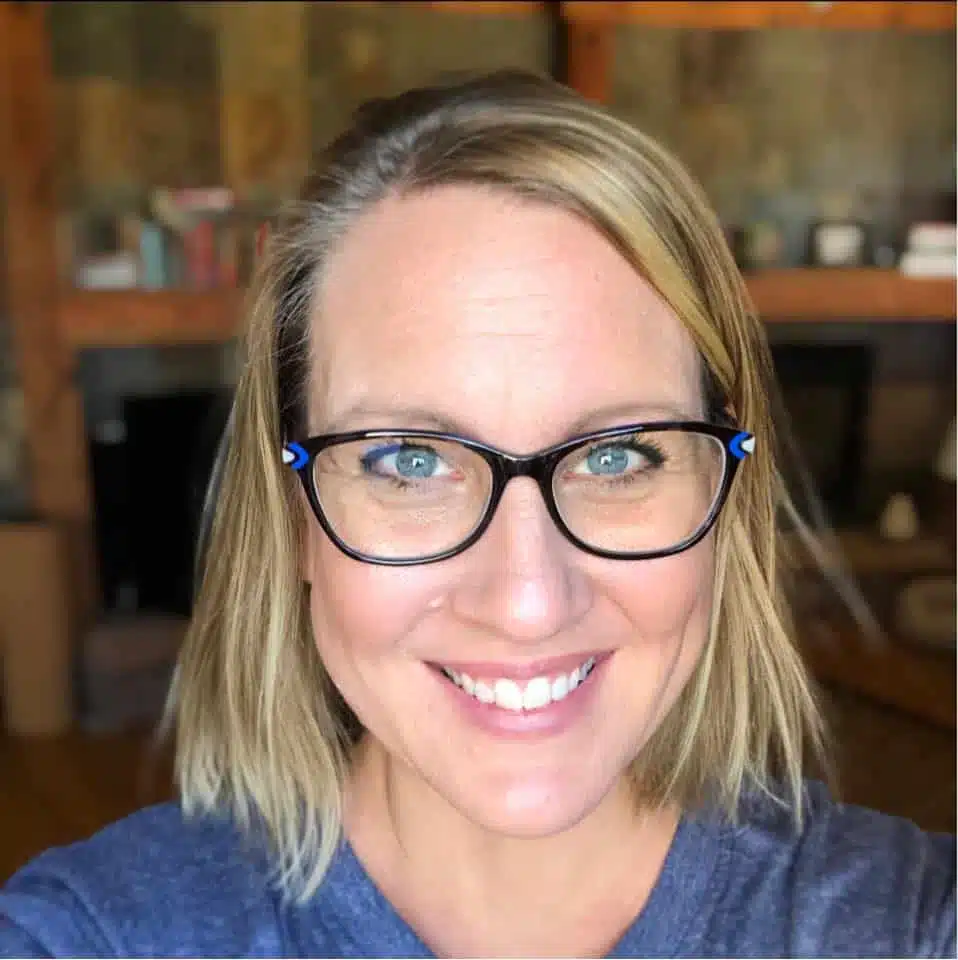 Stef started homeschooling her boys in 2008. She quickly adopted a hands-on learning homeschool style and graduated her oldest tactile learner in 2021. Stef started the Hands-On Learning column in Homeschooling Today magazine. The Laytons currently reside in the foothills of Colorado where Stef also teaches yoga. The family loves to hike trails, stand-up paddle board, and chase sunsets. Stef shares travel and homeschool tips on IG at @LaytonAdventures.