Choosing meaningful gifts for your children doesn't have to be complicated. Many of you, like myself, are on a quest to find homeschool gifts that have a purpose. Long gone are the days of loading up on toys that will break soon after gifting them. But what types of gifts can you give and make that our children will remember and use well?
We have a few ideas for gifts to give homeschoolers and gifts your homeschoolers can make. Anytime! So, if you need ideas for birthdays, holidays, or Christmas, keep reading. We have some ideas that will help you get the most bang for your buck while blessing your homeschool.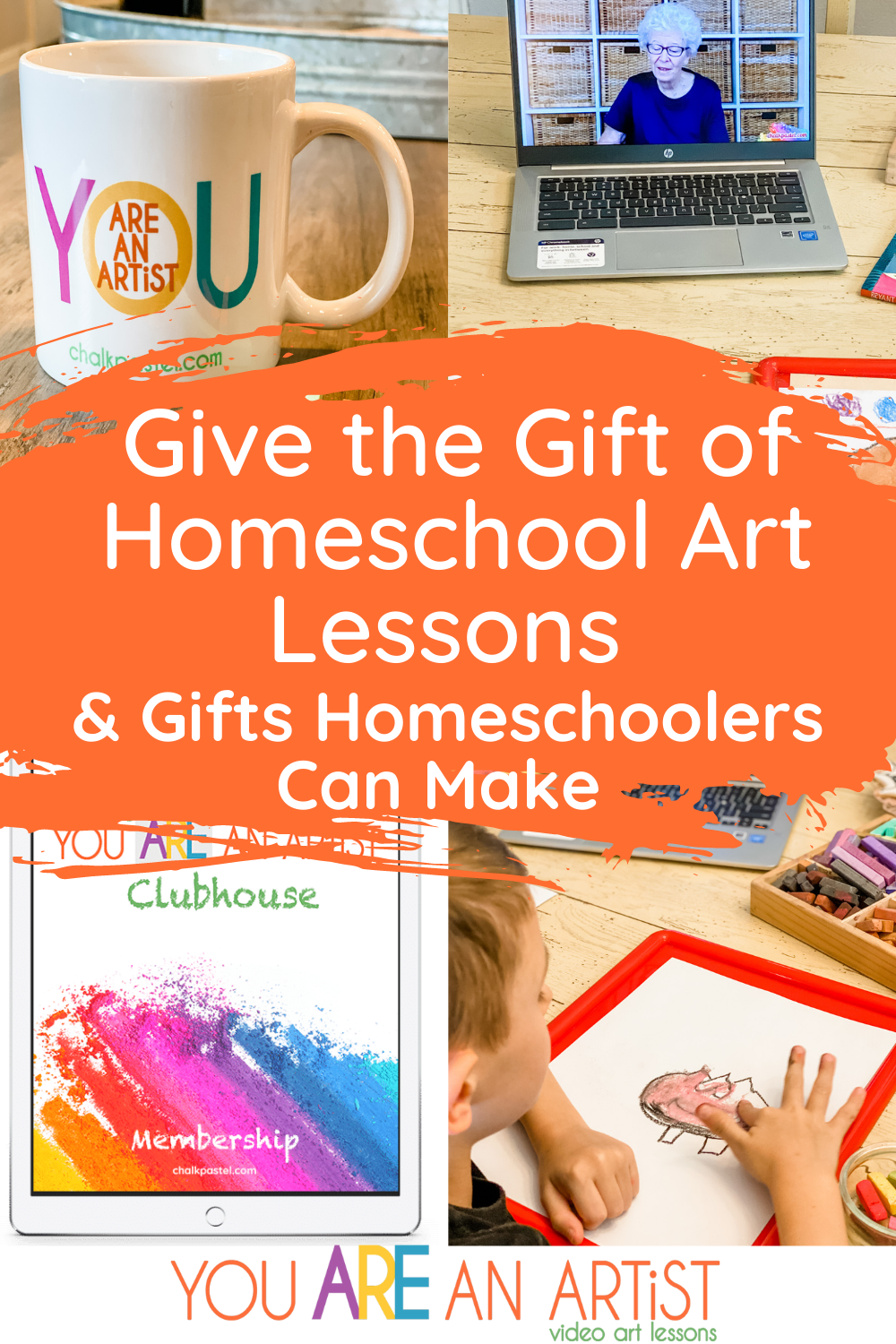 The Best Gifts to Give Homeschoolers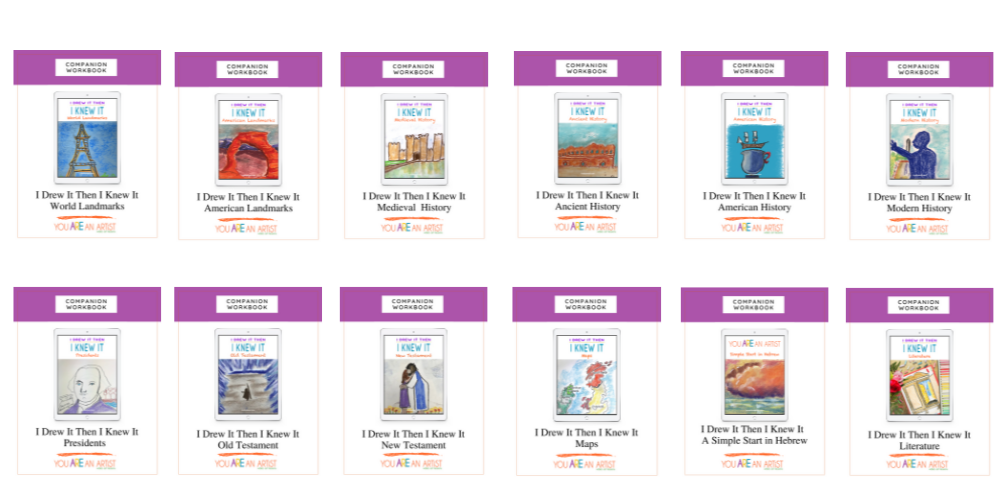 Gift An Annual Homeschool Art Membership
I have been homeschooling for almost thirteen years as I write this, and I am often asked about gift ideas for homeschoolers. There is one gift that I always recommend. Hands-down, an annual membership to YOU ARE AN ARTiST. It is a gift that keeps on giving all year long.
Whether you gift it for a birthday or a Christmas gift, your family can use it every day for the entire year with an annual membership. That, my friends, is valuable!
Another tremendous benefit of gifting a membership at YOU ARE AN ARTiST is that you can purchase one annual membership, and the entire family can use it. No matter how many kids or grandkids you may have at home. How cool is that?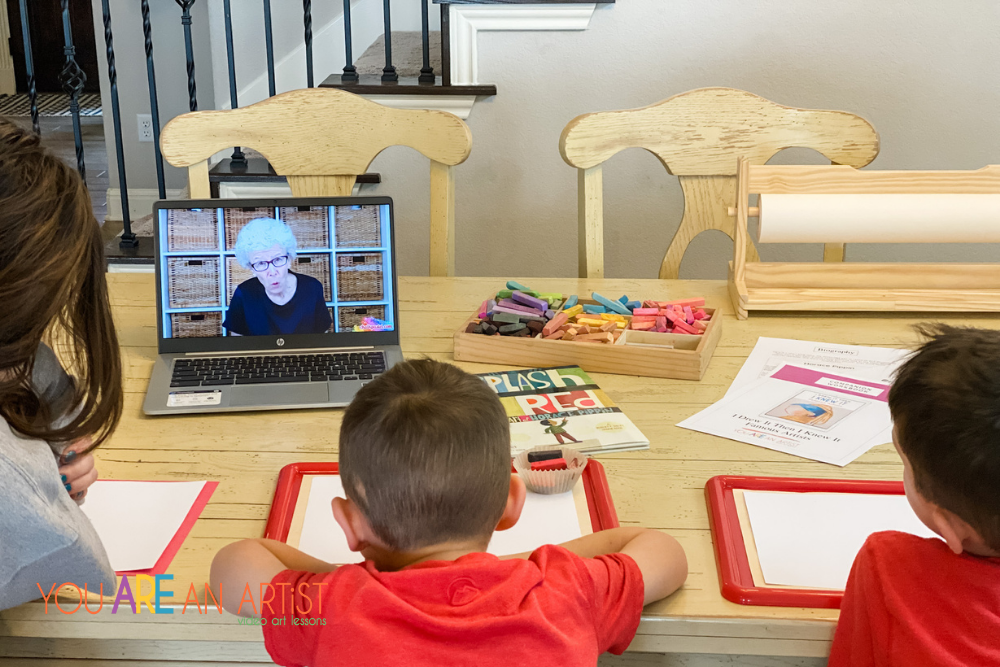 It is also a gift that you can feel good about. Your gift recipient receives the gift of art, and experiencing art is priceless. And, you can add art into just about any homeschool lesson! Gifts like an art membership keep giving long beyond most store bought toys.
A membership is a huge benefit to your homeschool. We are eclectic homeschoolers and use ours every week. I am also a huge fan of how easy it is to plan art and incorporate it into our homeschool days.
Need to mail your gift or send it via e-mail to someone? No problem! You can also choose a printable gift certificate that is lovely enough to present in a card or gift box so that there is something to open. Even if your gift recipient is miles away, you can gift them an art membership from YOU ARE AN ARTiST. Remember when family members ask what they can give your children, an art membership might be perfect for your homeschool family.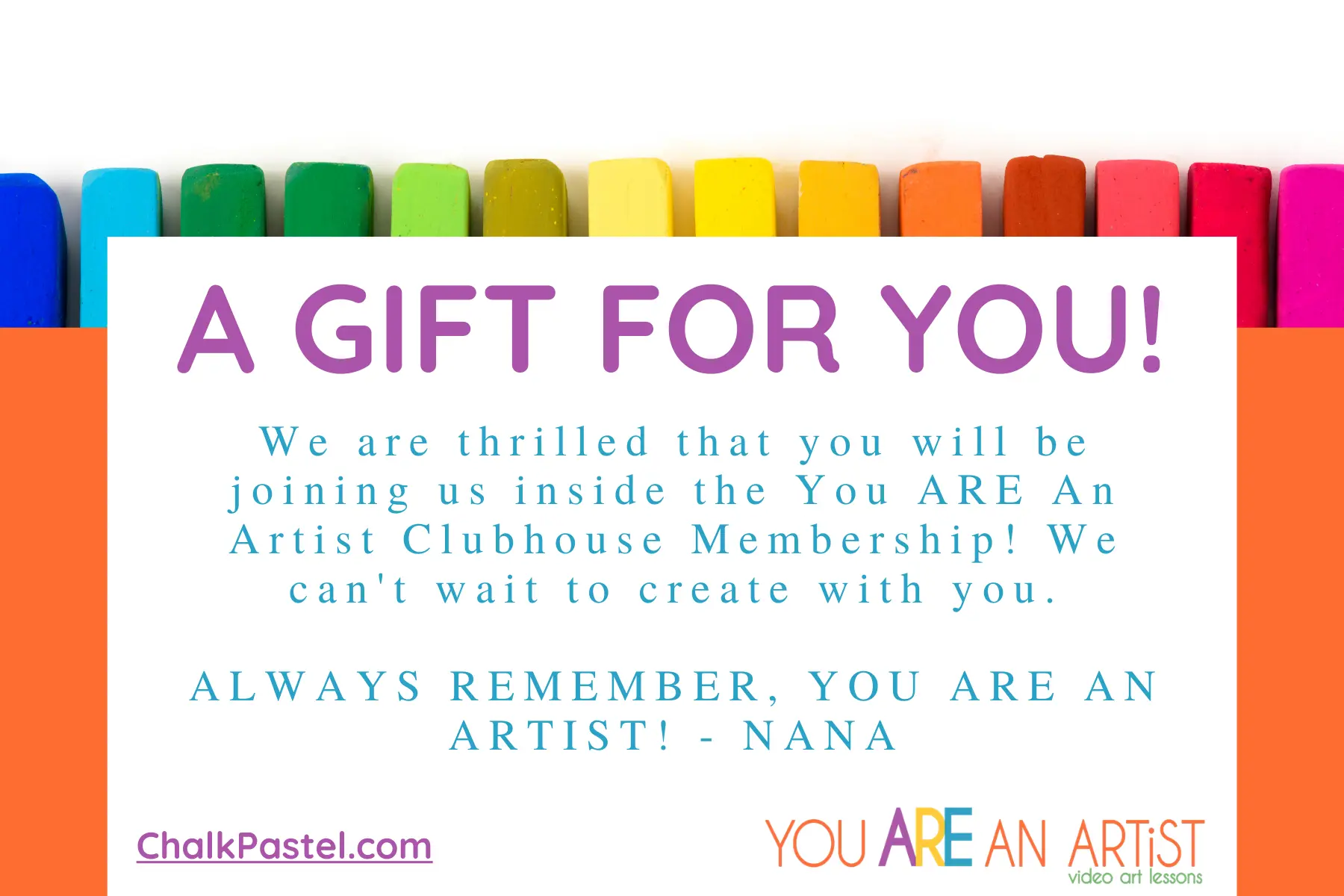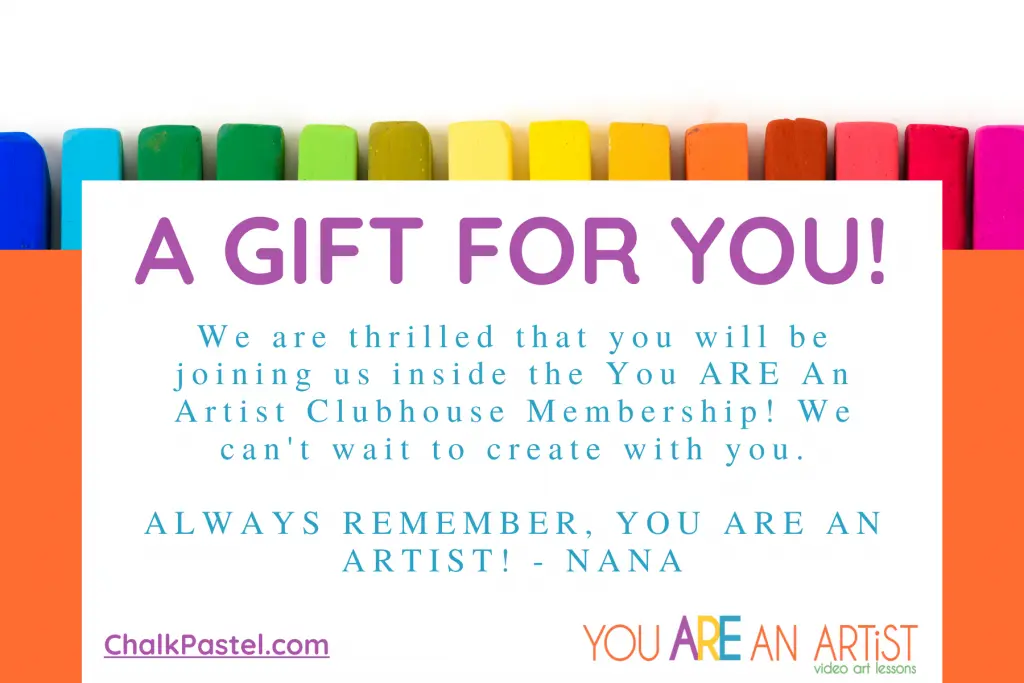 Give YOU ARE AN ARTiST Merch
Yes, YOU ARE AN ARTiST has merch! So if you already have an art membership, you can surprise your favorite homeschoolers with Nana's signature merch.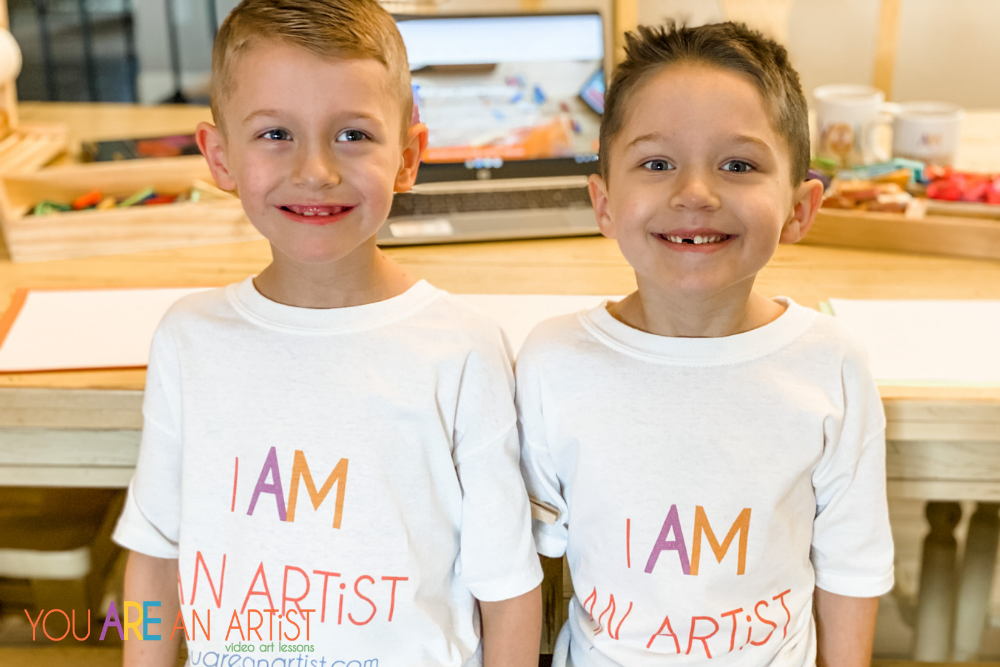 When my kids received their YOU ARE AN ARTiST t-shirts, they were thrilled! Like so many of you, my kids adore Nana. She comes into our home each week, and it is like she is a part of our family. I know many of you feel the same way too. So imagine your children's delight as they receive a t-shirt or mug with "I AM AN ARTiST" on it!
With plenty of merch items to choose from, you can grab one for yourself too! I especially love drinking from my chalkpastel.com mug during all of our special art sessions and tea times together.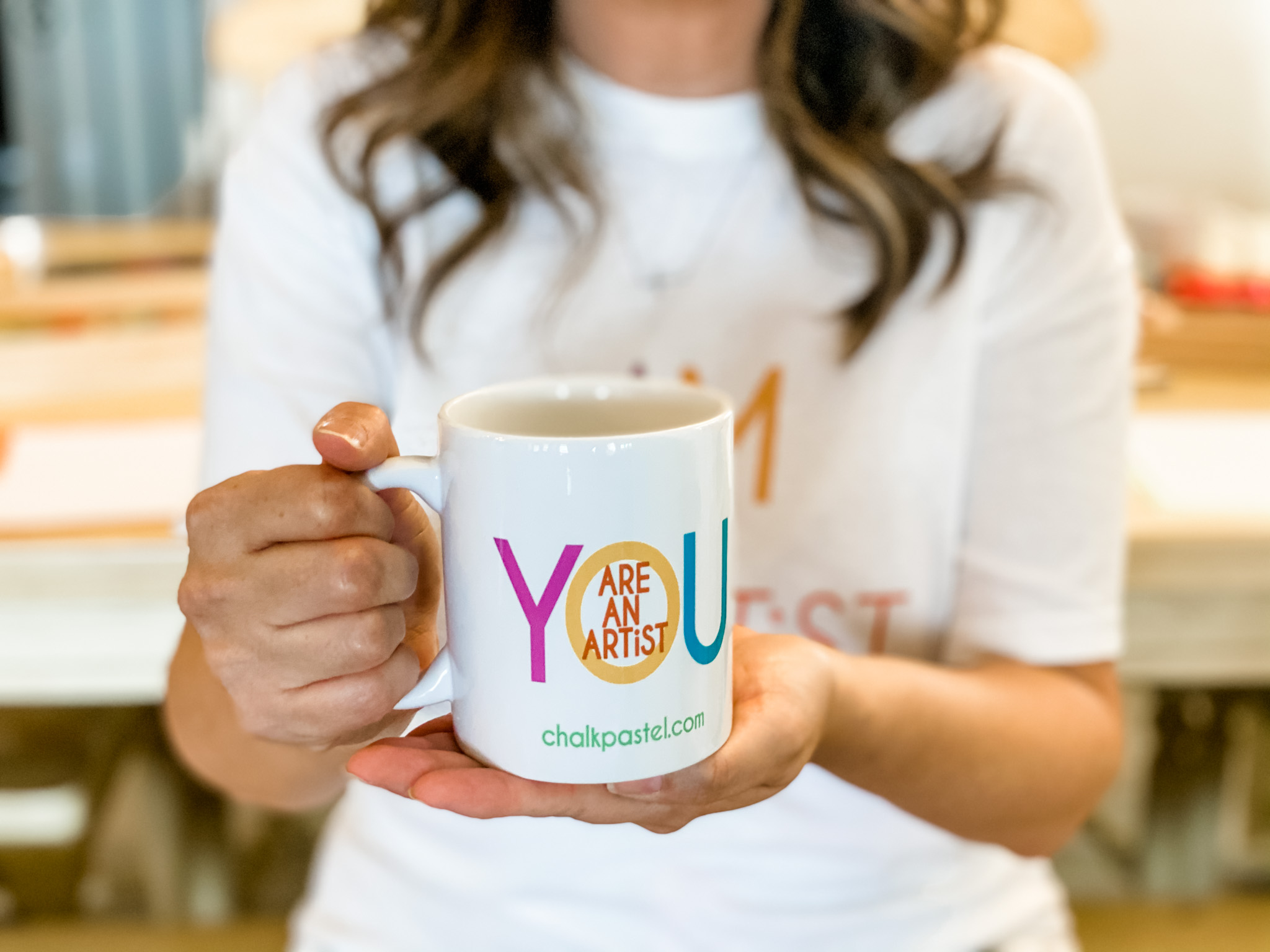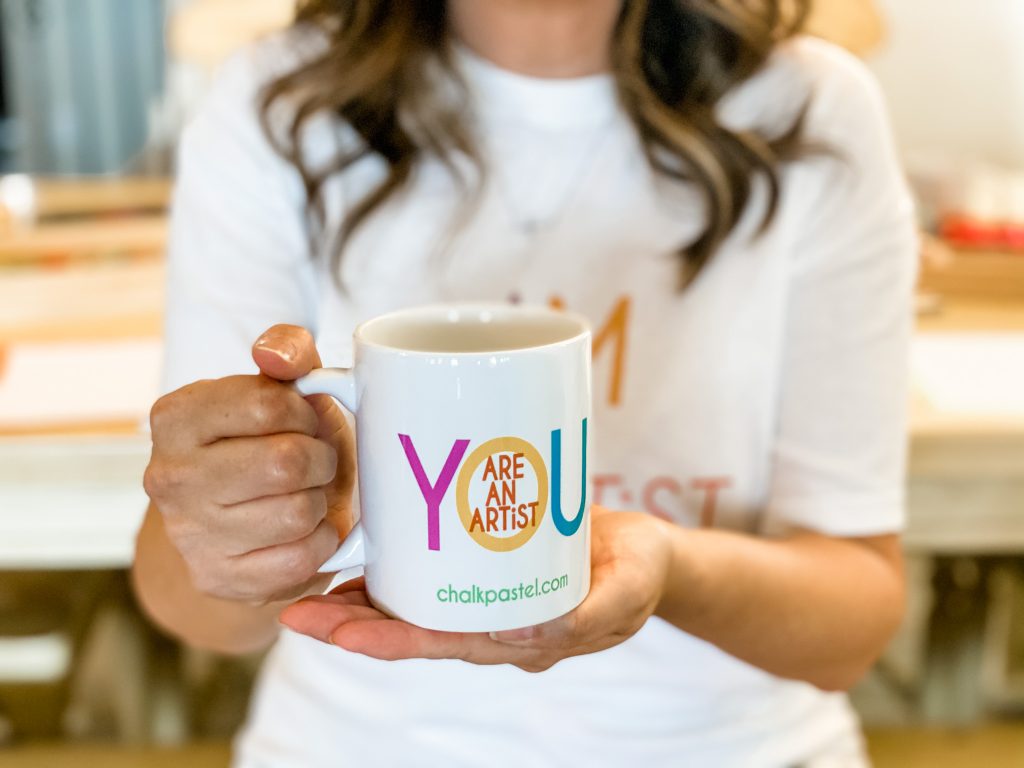 DIY Gifts That Homeschoolers Can Make
Now let's chat about gifts that homeschoolers can make. There are all kinds of opportunities to gift someone—Mother's Day, Father's Day, birthdays, Christmas, Valentine's Day, and more. Well, Nana has some ideas to help homeschoolers make their gifts unique!
Nana's course, The Gift of Art, is perfect for allowing your kids to make gifts for others on a dime. Nana shares easy ideas for kids of all ages to make a gift to give that they will be proud of. Letting your children handmake a gift for someone is affordable and allows them to express their creativity. Not only that, your kids can gift items that showcase their artistic progress.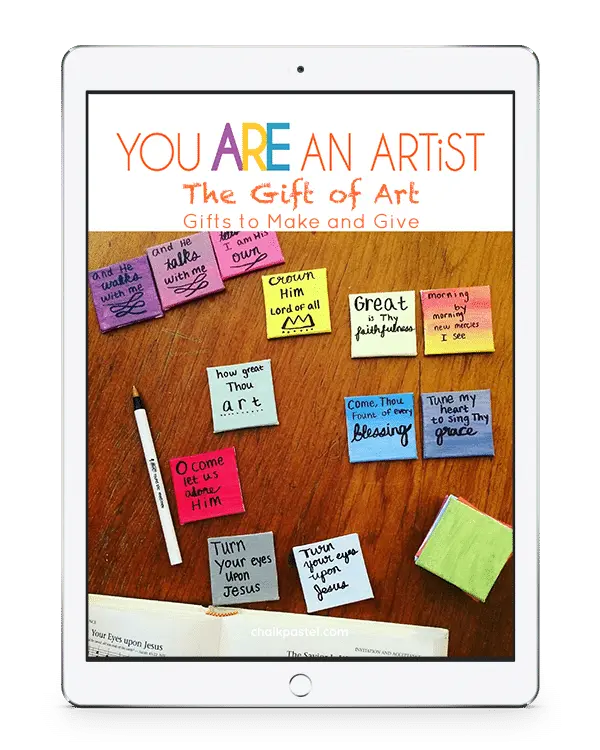 Included in The Gift of Art:
Mini canvases with acrylic messages
Thankfulness tree
My cup runneth over
Ornament
I am especially a fan of gifting chalk pastel art to family members, and Nana will show you some fantastic tips for preserving your drawings in frames to give others here.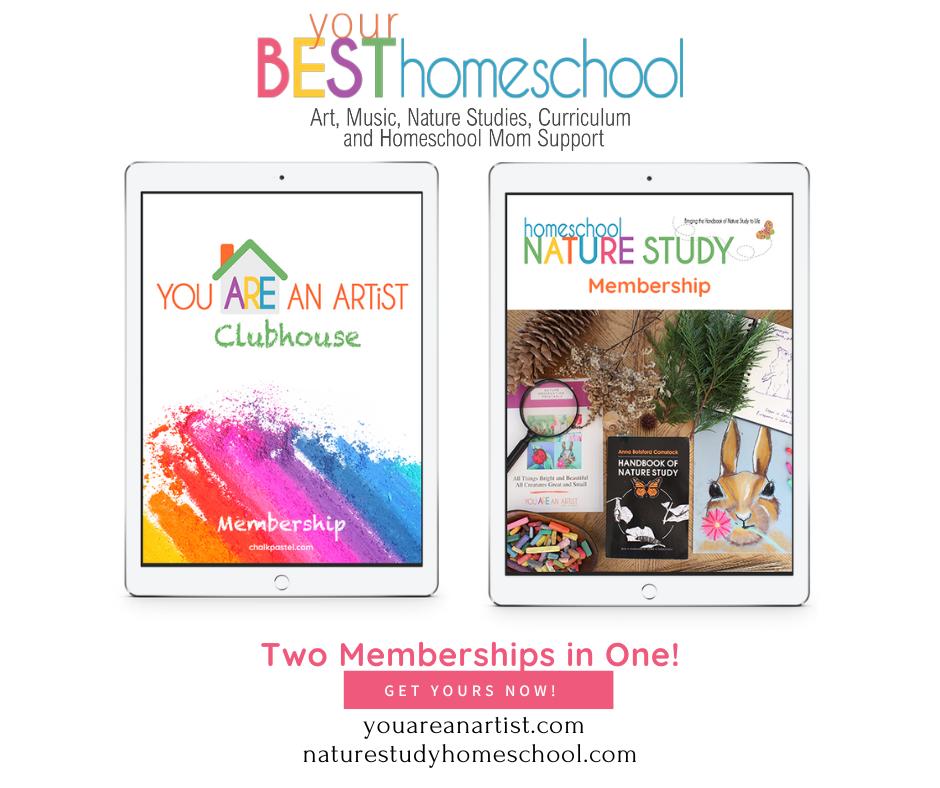 NEW Ultimate Membership! You ARE an ARTiST Plus Homeschool Nature Study
TWO homeschool memberships at a discount price! Add the beauty of art lessons AND nature study to your homeschool with this family-style bundle!
We hope this gives you some inspiration for homeschool gifts to give and make during any season of life!
Courtney is a Jesus-pursuing, native Texan, homeschool mom of three, and she believes homeschooling can be a peaceful and productive rhythm. At Grace, Grow & Edify she helps families create peaceful homeschooling atmospheres through faith, organizational strategies, and cultivating strong roots at home. She is also the founder of Homeschool Mastery Academy.