You ARE an ARTiST first grade art and music curriculum for your homeschool is a fun overview year for art and music appreciation! You can use it with a variety of ages as an easy way to introduce child-friendly art and music in your homeschool.
First Grade Art and Music Curriculum For Your Homeschool
Creating a love for beautiful art and music in your homeschool can start from birth. It doesn't take much effort to surround your family with the great artists and classical composers from the very start of a child's life. Weave experiences into your everyday routine by using our Homeschool Fine Arts first grade art and music plans as a framework.
Benefits of Using Homeschool Fine Arts Plans
Here is an overview of how you can use our You ARE an ARTiST Homeschool Fine Arts first grade art and music plans in your homeschool.
These open and go plans can be used to bring beauty to any homeschool.
Use them as a lovely complement to a classical and Charlotte Mason atmosphere of learning.
Use one plan for the whole family and save money.
Spend more time learning together because we have gathered all the resources for you.
These plans are loved by hundreds of homeschool families.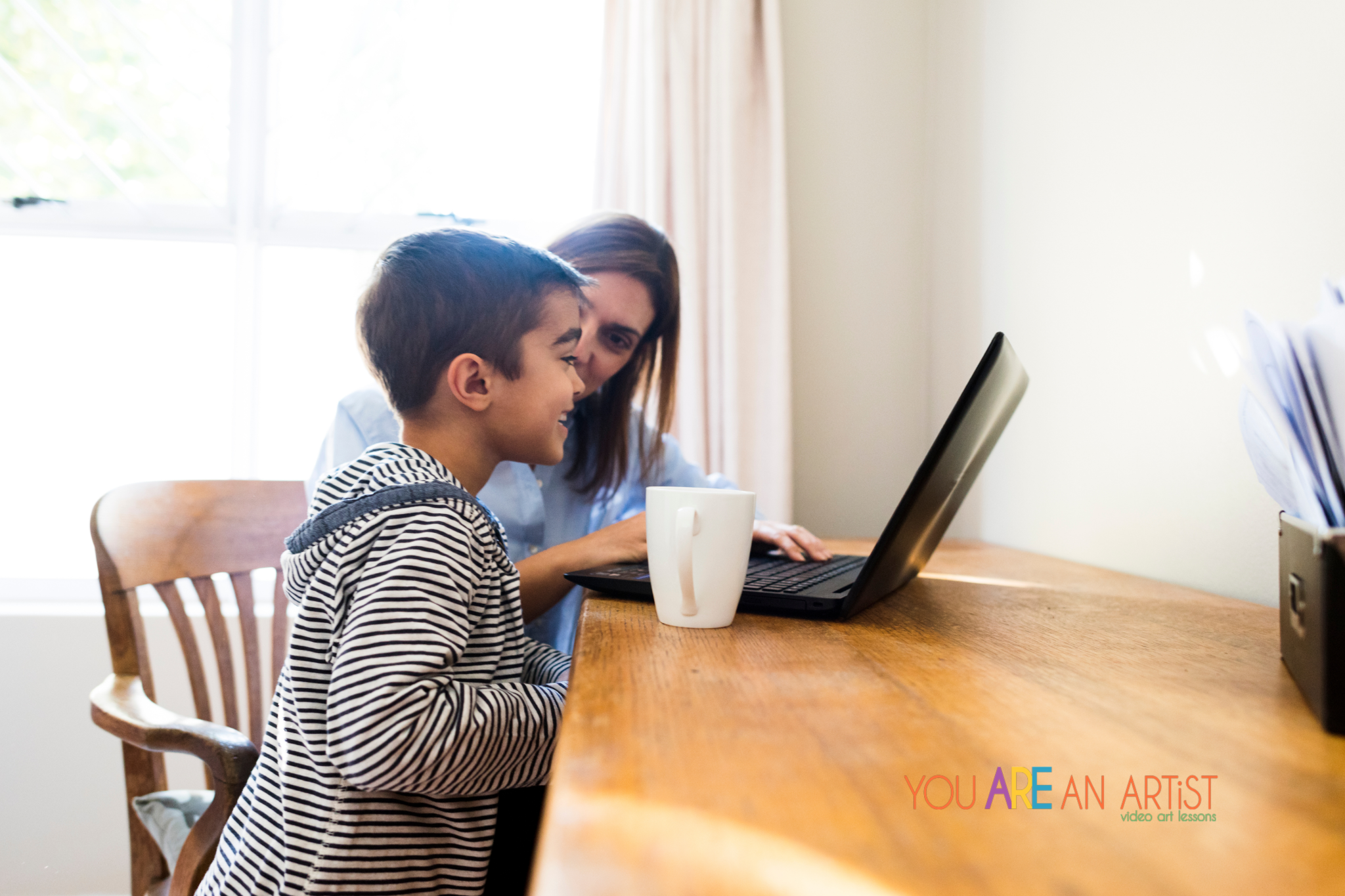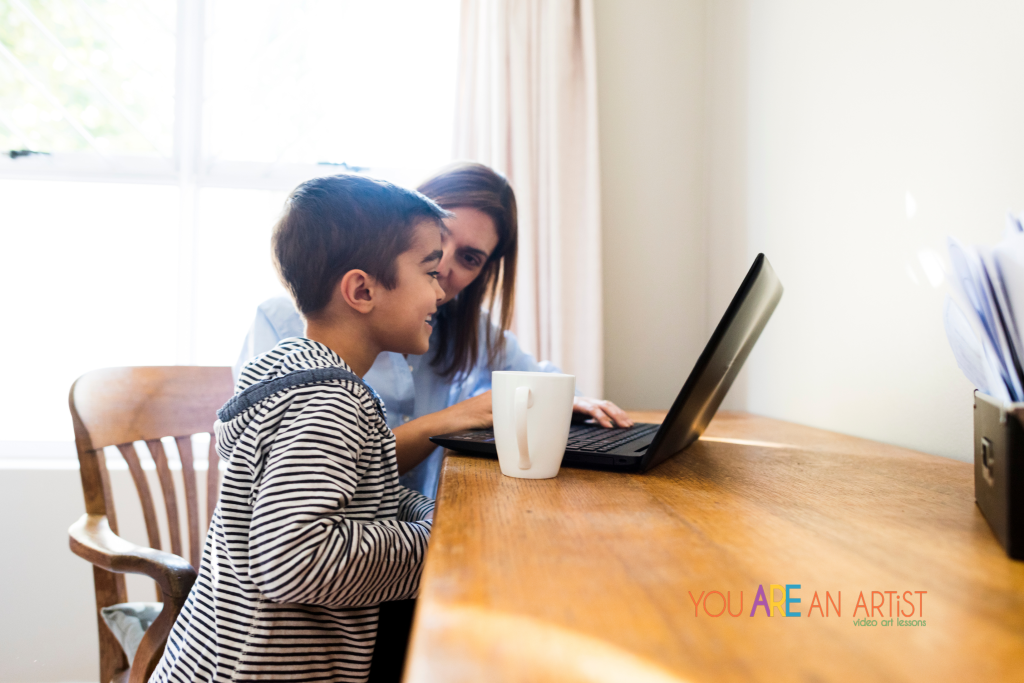 Homeschool Art Lessons Perfect for First Grade
Week 1 Homeschool Art Appreciation: Pierre Auguste Renoir
Homeschool Art Option 1
Use the link in the plan to view Renoir's painting, A Girl With a Watering Can
Use the suggestions in the homeschool art plans to complete a picture study of this painting. You can either view the painting or you can print out one copy for your own family's use.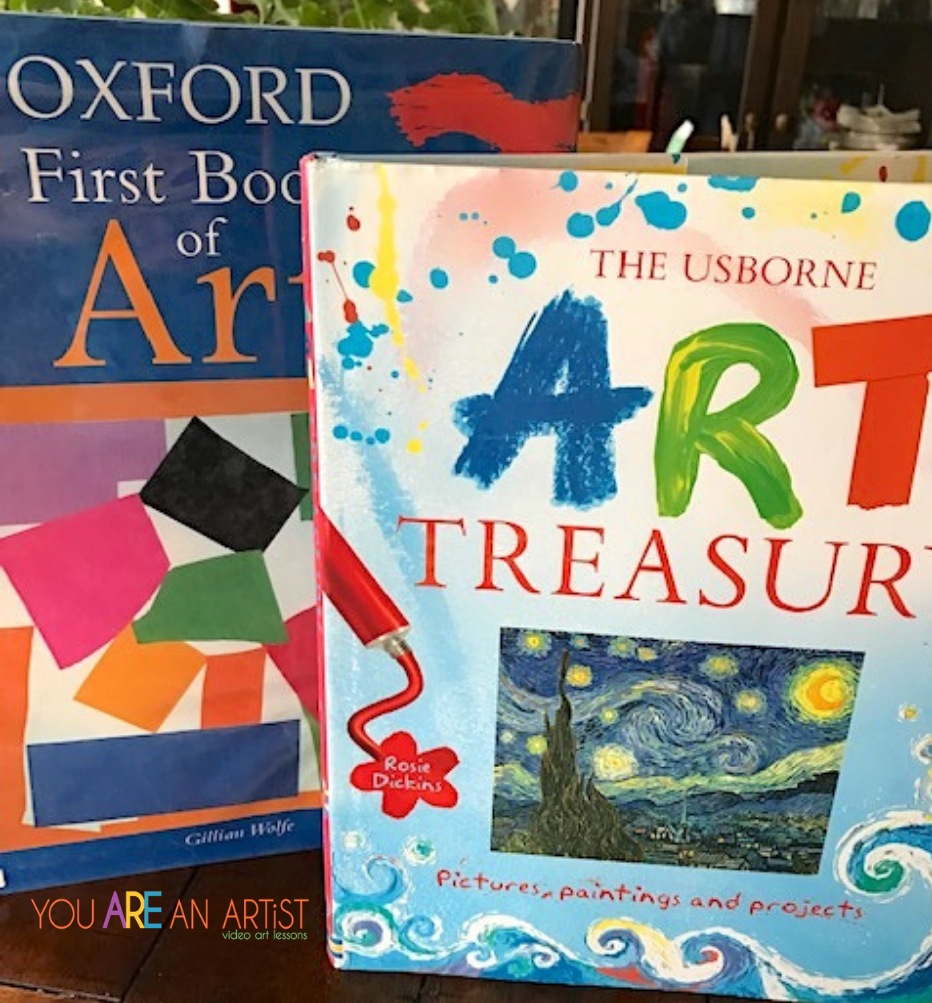 Homeschool Art Option 2
Read the pages in the Oxford First Book of Art
Ask the Look Closer Questions included in the plan
Complete the activity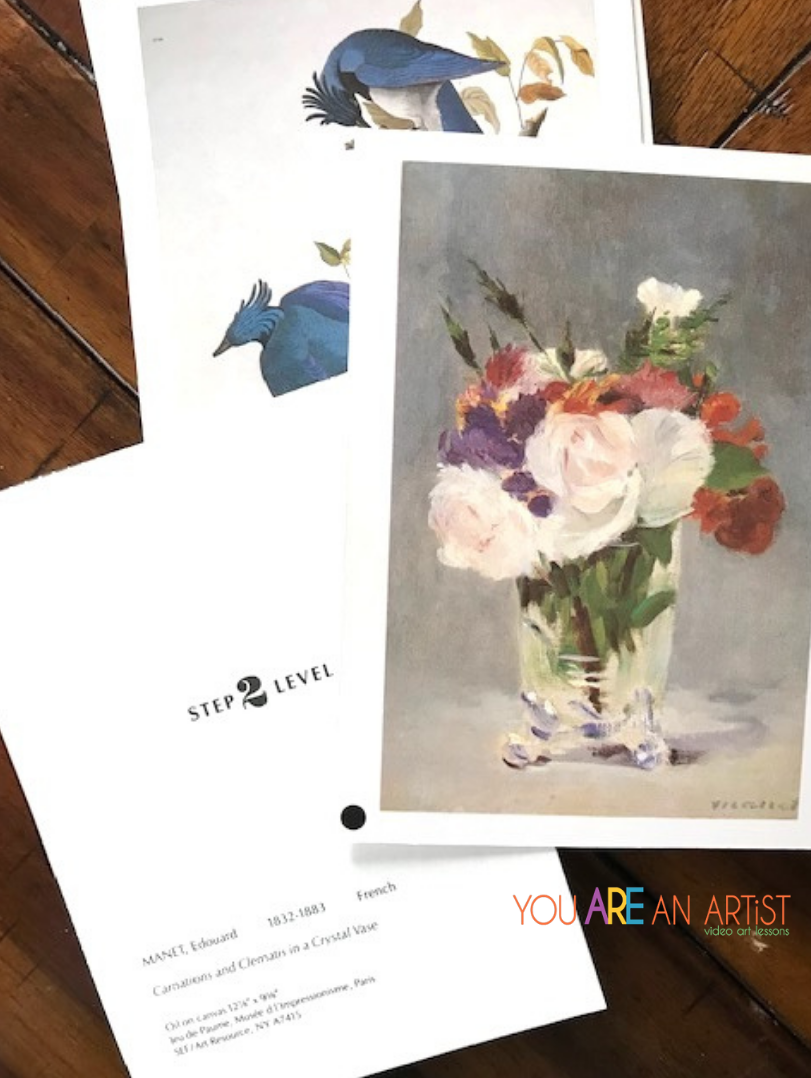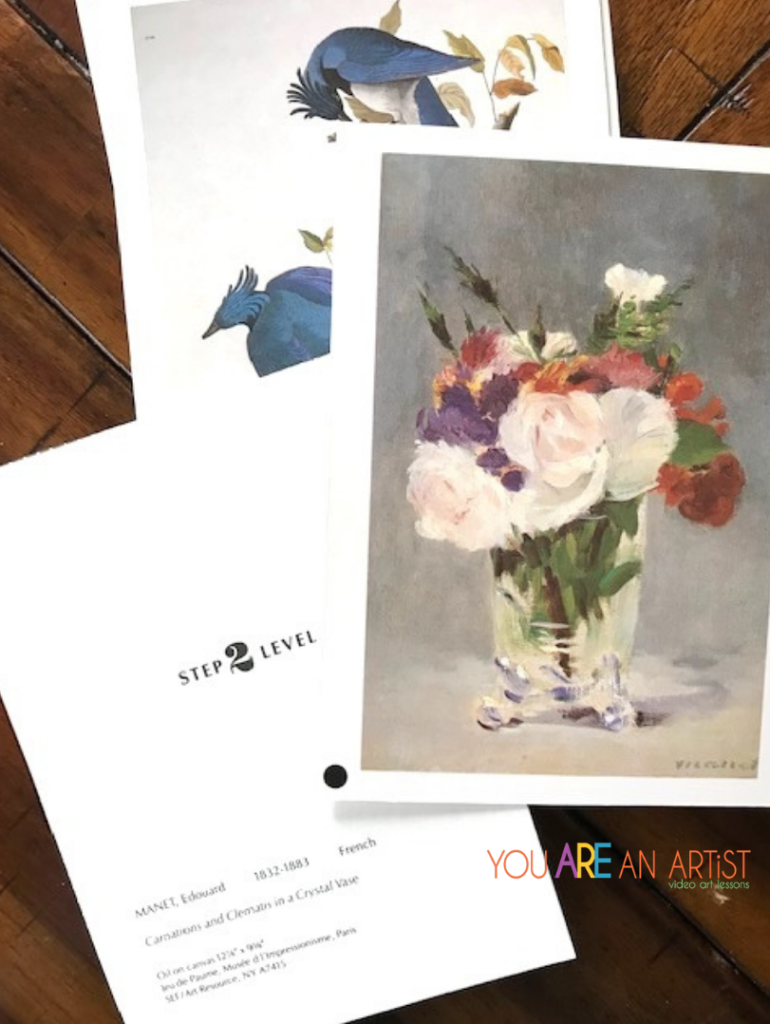 Homeschool Art Option 3
Use the twelve Step 1 Level 1 cards from Child-Sized Masterpieces and match the paintings created by the same artist.
Memorize the name of the painting, A Girl With a Watering Can by Renoir.
Color the Impressionist Art Masterpieces to Color – A Girl With a Watering Can. Use the link in Option 1 to view this painting online as you color.
Using the Child-Sized Masterpieces, in just a few minutes a week, your child will enjoy being able to touch and use the cards to view a beautiful painting, learn the painting's name and a little bit about the artist. These cards are appropriate for children of all ages.
Even if your children are very young, they will probably enjoy looking through the cards with you. I would suggest putting the featured card out for display throughout the week. Repeated exposure is the key to art appreciation at this age. So just viewing the painting once online isn't usually enough to make a lasting impression.
First Grade Homeschool Music Lesson Plans
The music plans for listening to composers include a Grade 1 play list, listening questions and composer notebooking pages.
Week 1 Homeschool Music Appreciation: Antonio Vivaldi
Read the suggested pages in Lives of the Musicians. The object at this level is to expose your homeschool children to classical music. The story in the book gives a little background for the composer. After you read the biography, ask your children to tell you what they remember about Antonio Vivaldi. Don't get too caught up in the details at this age.
Choose to listen to Vivaldi's music as much as possible. Listen to any you have on streaming platforms or online.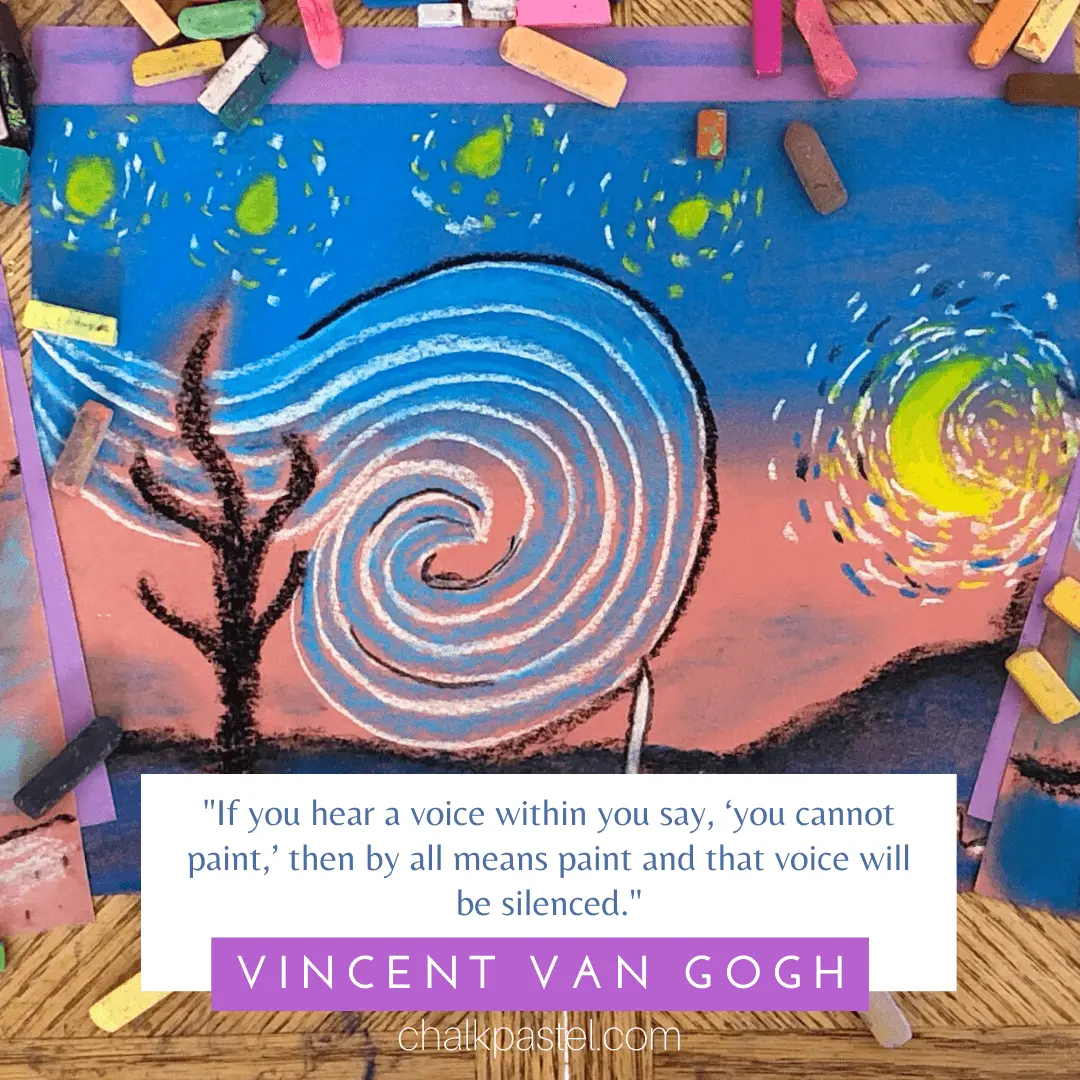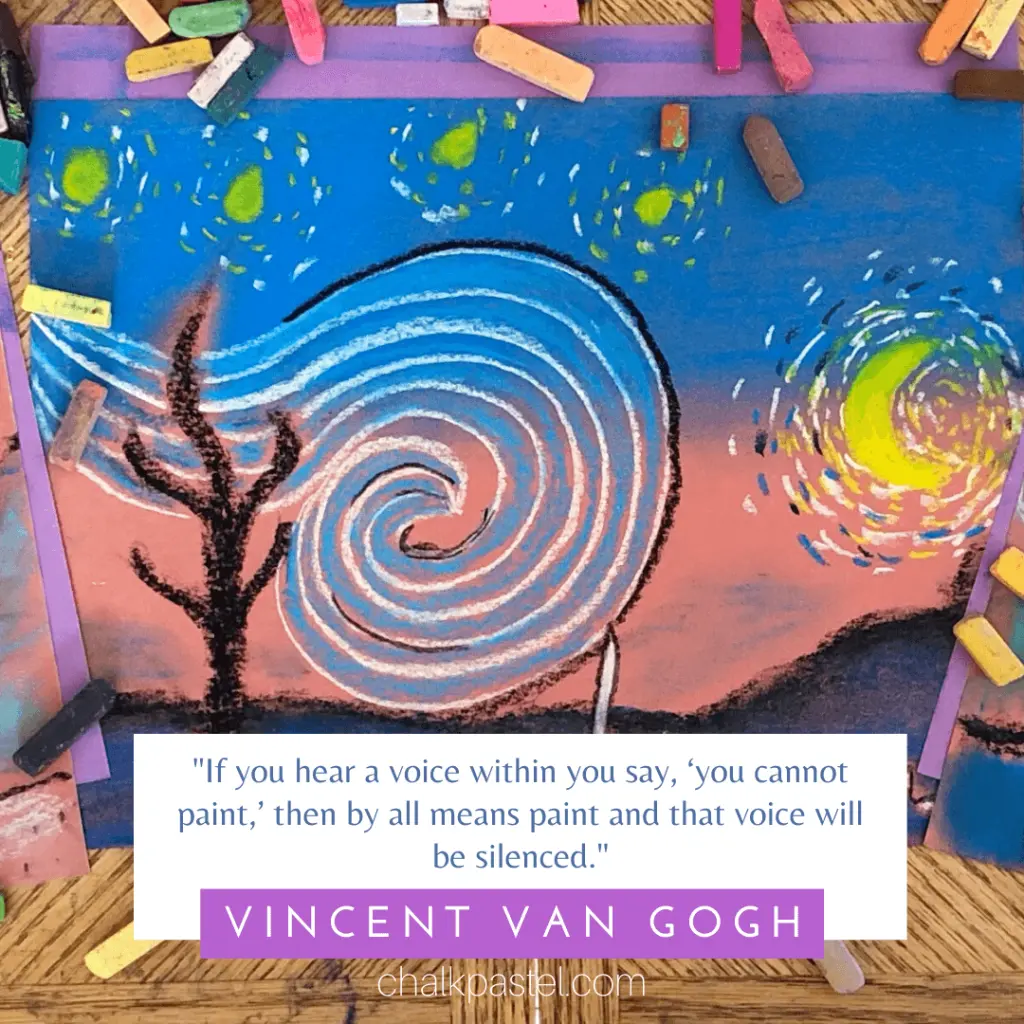 More Homeschool Art Lessons Perfect for First Grade
Online Art Lessons Perfect for K-3 – Art is an essential part of our elementary learners' development. You ARE an ARTiST also offers online art lessons for a hands-on component. These lessons, taught by Nana, are a great option for grades K-3 and are easily incorporated into any homeschool lesson plan.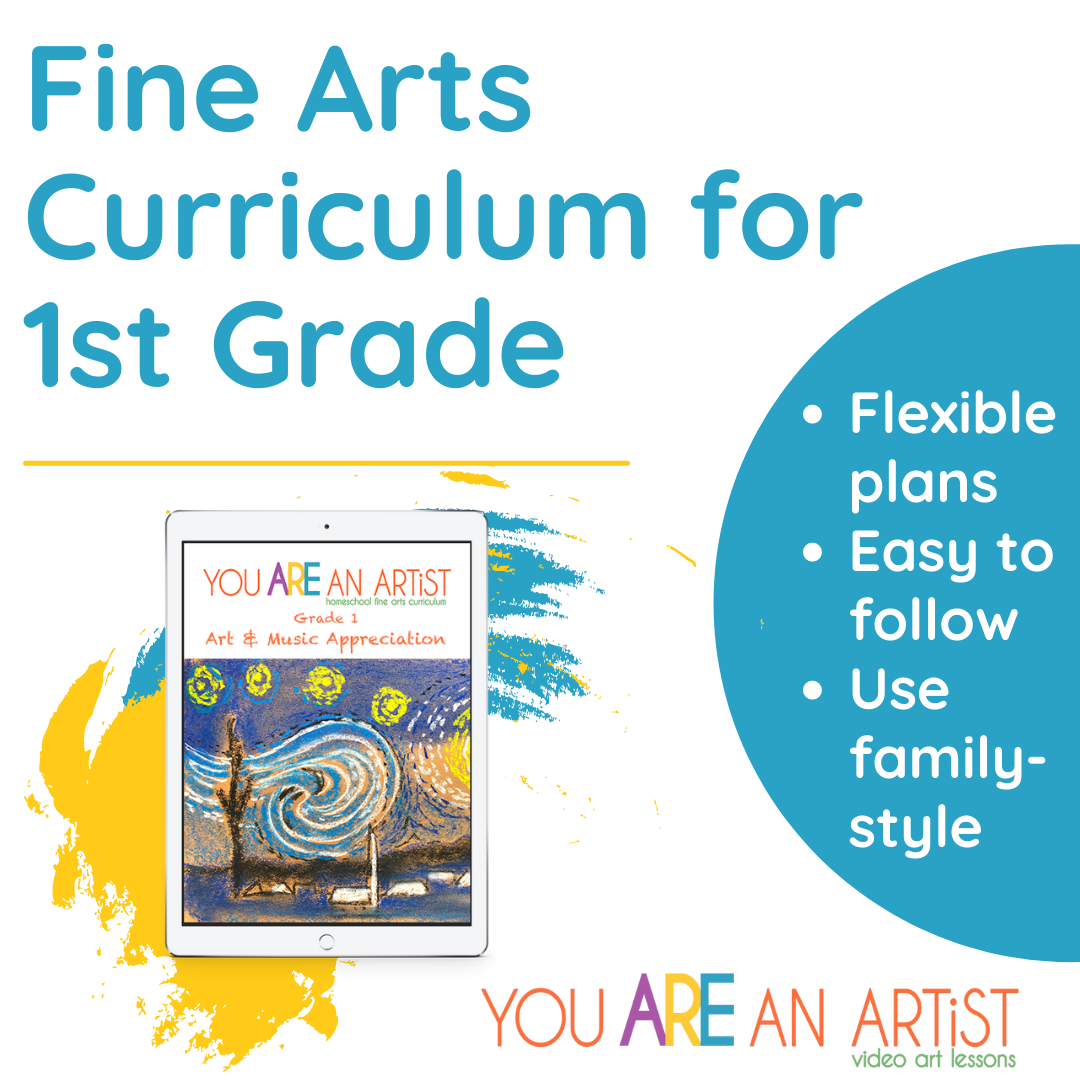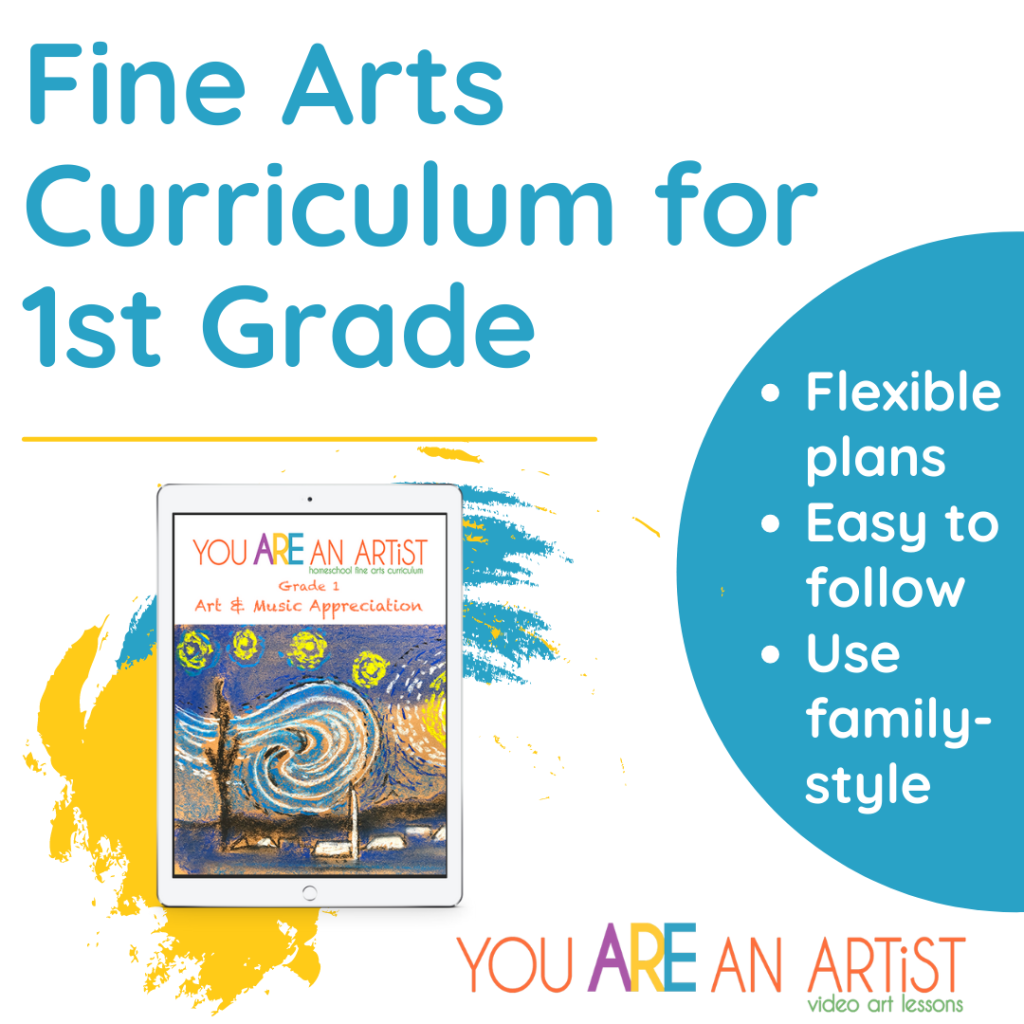 More Fine Arts Resources for Your Homeschool
In summary, when you use these plans with your children, you will be offering them a chance to look at some of the most famous artists in the art world. They'll spend a few minutes a week with you talking about and learning about great art. In addition, they will, at the very least, have been exposed to a handful of famous composers in an enjoyable, non-stressful way.
— You ARE an ARTiST Clubhouse members enjoy ALL Homeschool Fine Arts Plans at 50% off! —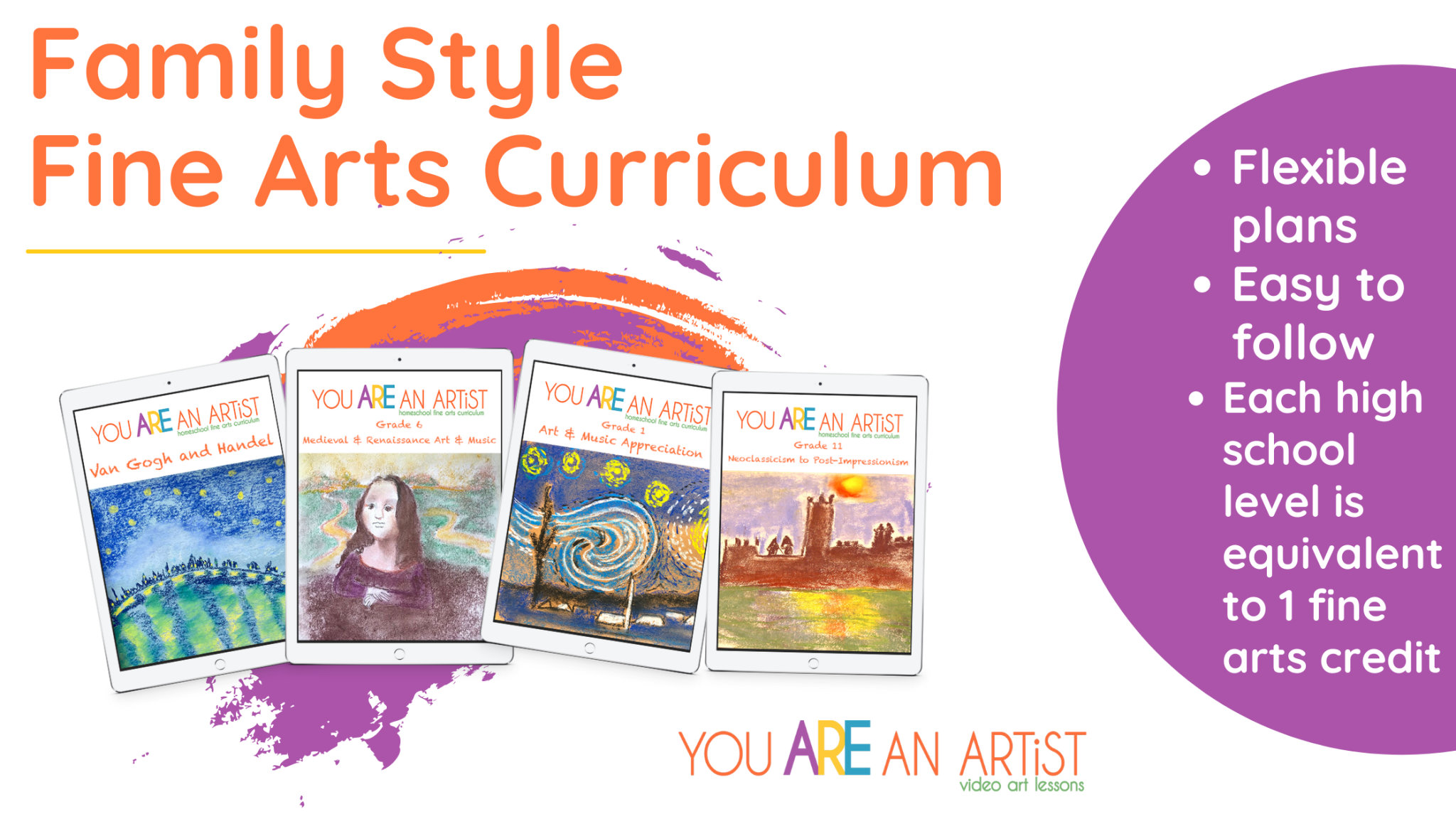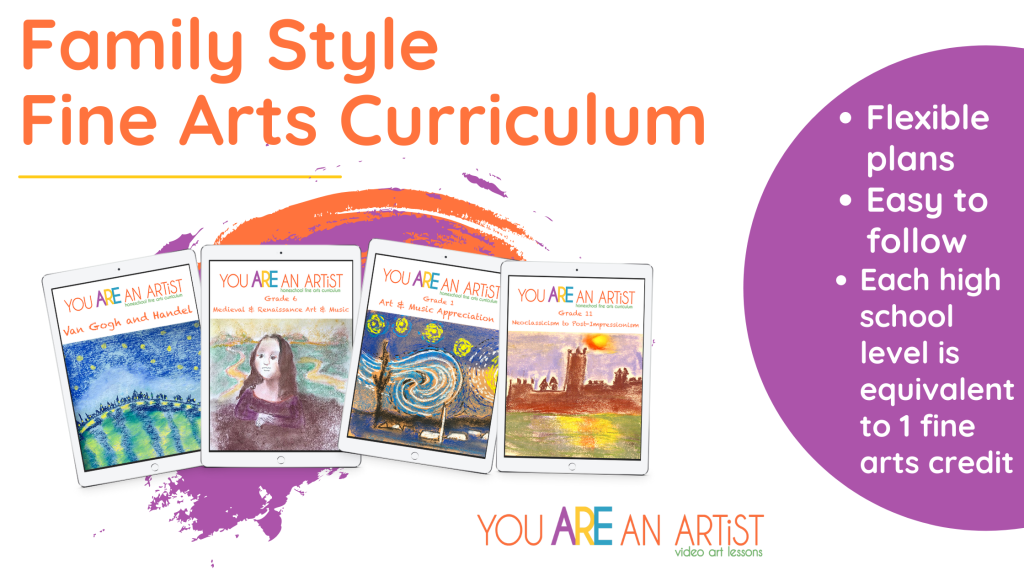 You ARE an ARTiST's plans pull together affordably priced materials along with internet links so you can have a reasonably priced art and music appreciation program. There are 32-36 weeks planned at each level, and this allows your family plenty of flexibility to complete the curriculum in one homeschool year. The plans are listed by grade, but you can also use Grades 1-8 family-style if you have multiple children at home.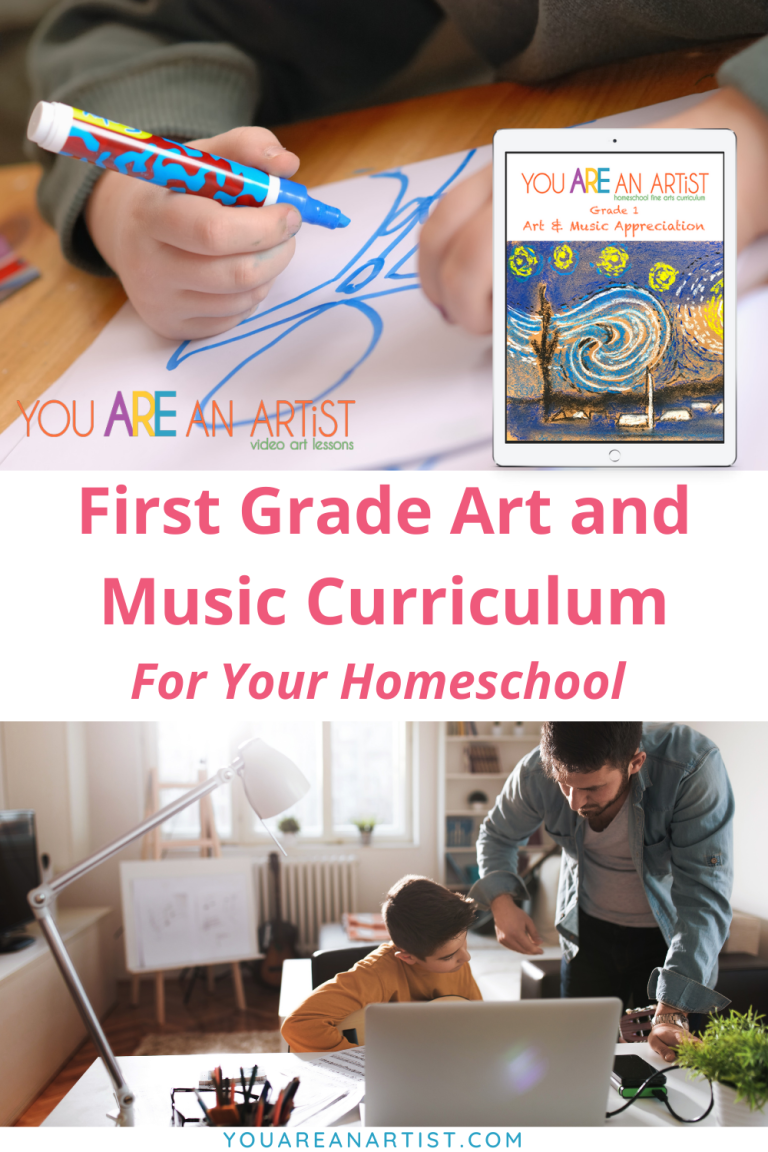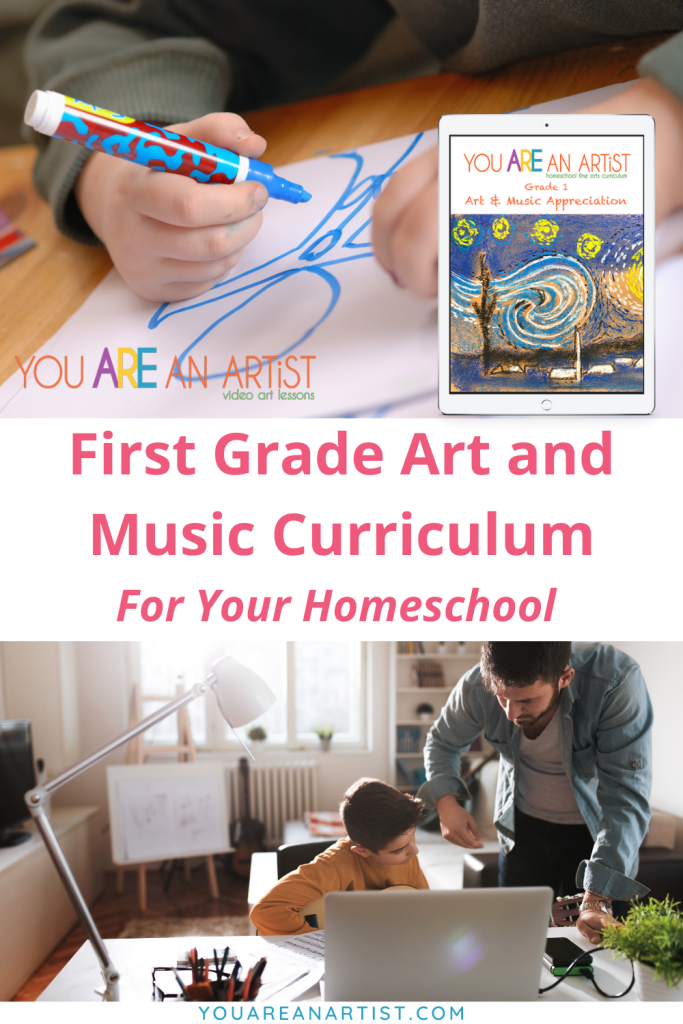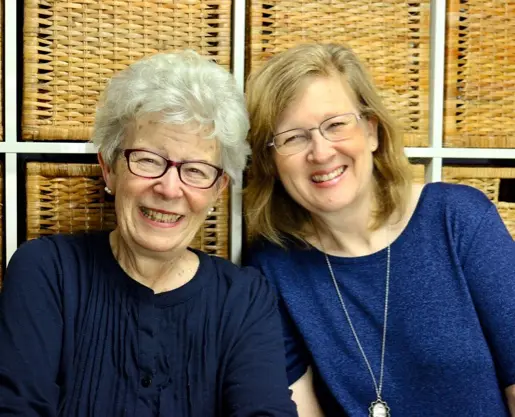 Growing a love of art at You ARE an ARTiST is a multi-generational passion! Tricia is Nana's daughter and a mama of five children. Nana shared her first chalk pastel art lessons with her grandchildren around Tricia's kitchen table. Homeschooling since 2000, Tricia has seen the fruits of home education with three homeschool grads so far! She shares the art and heart of homeschooling at Hodgepodge and is author of the book, Help! I'm Homeschooling! She and her husband, Steve, are also owners of sister sites Homeschool Nature Study and The Curriculum Choice.