Enjoy this fun collection of Five in a Row art activities. These are a great way to expand your learning with a hands on element to add to your favorite homeschool books.
What is Five in a Row?
One of very earliest homeschool resources was Five in a Row. We started homeschooling with the gently learning style Five in a Row curriculum offered. The idea is to have a new book to focus on each week. And for five days in a row, you read the book. The unit study style curriculum suggests a certain topic or short follow up activity to go along with your reading time.
These homeschool unit studies are geared towards children ages 4-8, but some families have used this curriculum with younger and older students.
There are four separate volumes of Five in a Row.
Before Five in a Row (ages 2-4)
More Before Five in a Row (ages 3-5)
Five in a Row (ages 5-10)
Beyond Five in a Row (ages 9-12)
Learn more about Five in a Row with Homeschool Reviews:
We have reviews of Five in a Row on our sister site, The Curriculum Choice. Five in a Row is a collection of literature-based unit studies by Jane Claire Lambert.
It always helps me to hear from a fellow homeschool family who has actually used a homeschool curriculum. Enjoy these homeschool reviews at The Curriculum Choice:
Five in a Row Art Activities
Of course we focused in on the Five in a Row art activities! And, we created our own art activities with Nana! Art is a favorite way to explore even more learning with Before Five in a Row and Five in A Row book selections.
Enjoy these fun ideas to go with your Five in a Row homeschool unit studies and favorite picture books!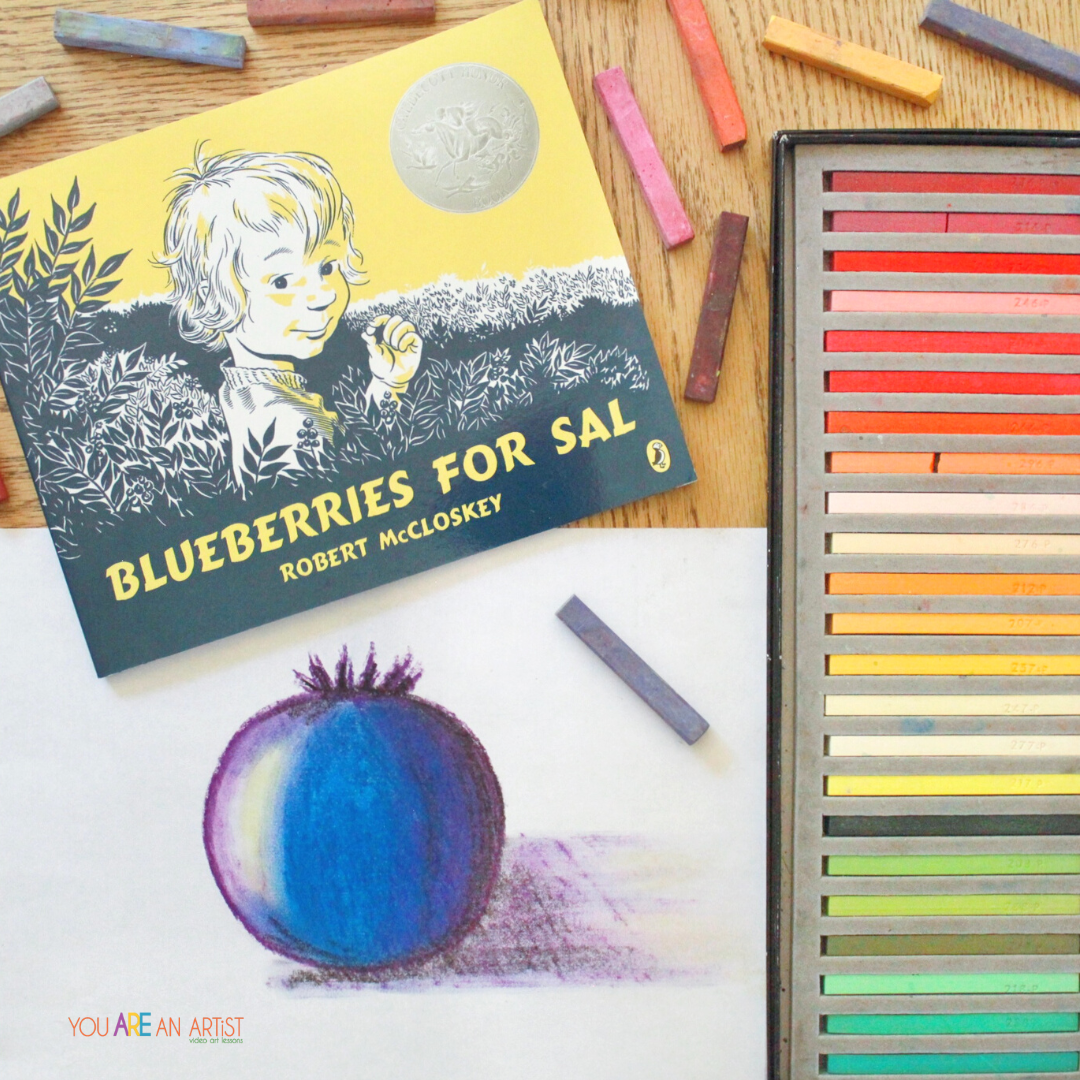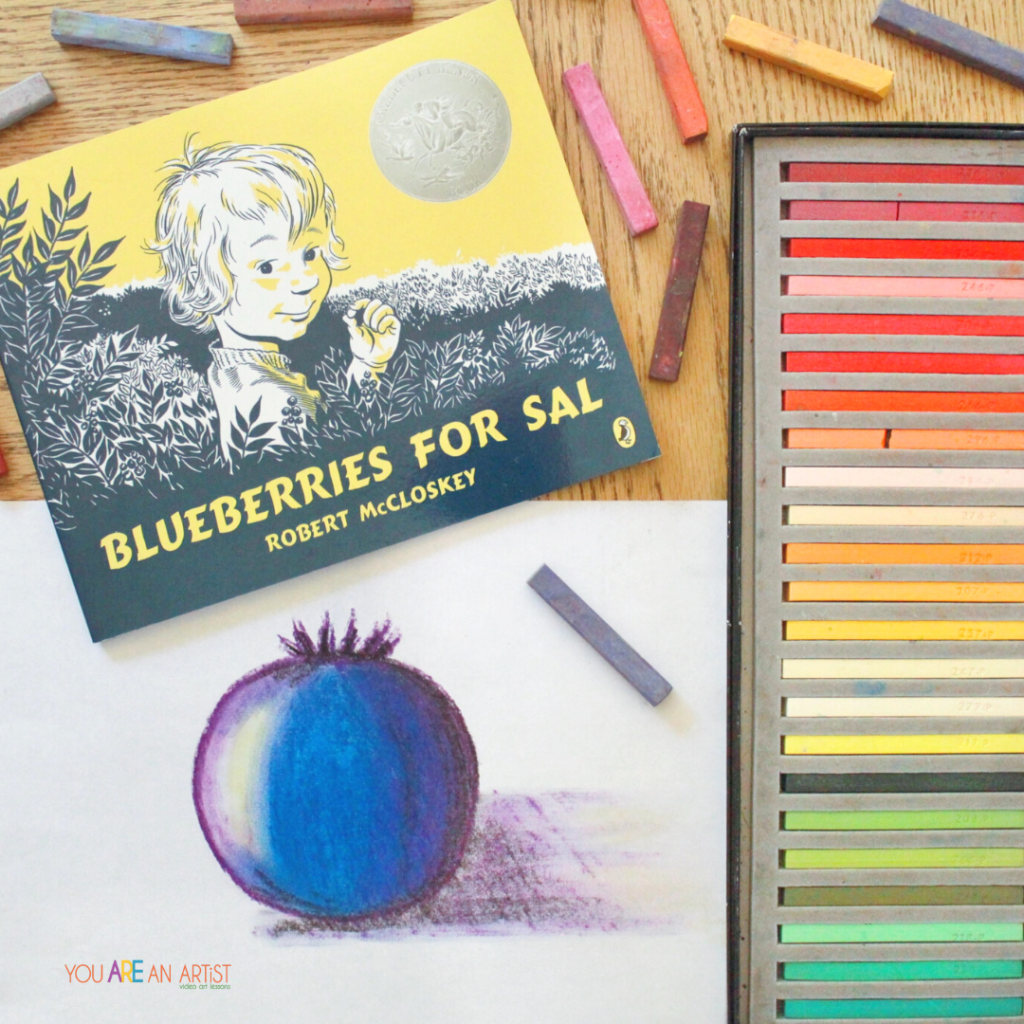 Blueberries for Sal Art Activity
With Nana's blueberry video art lesson in A Simple Start in Chalk Pastels course in membership, you can paint a beautiful blueberry! You can also follow her step-by-step lesson at Your Best Homeschool.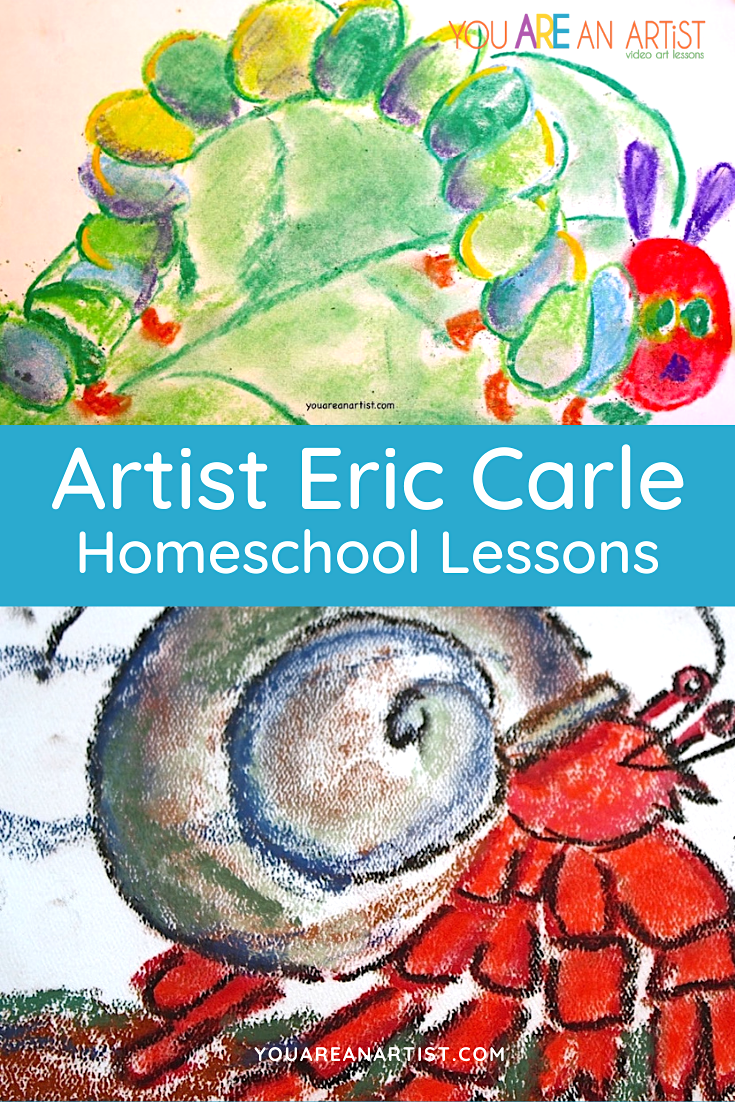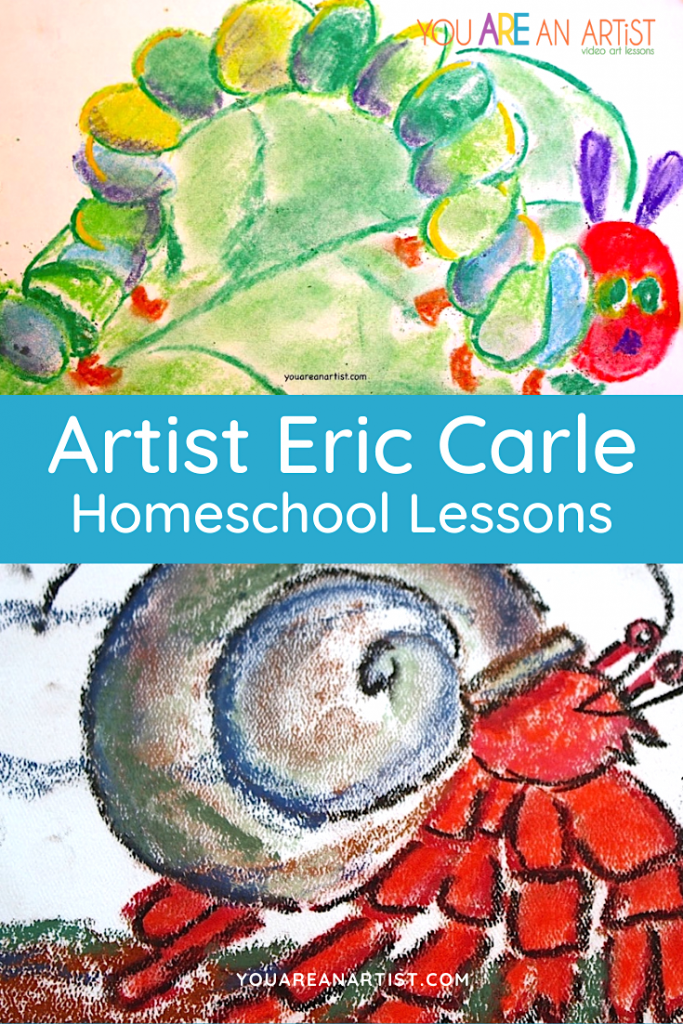 Author Eric Carle Homeschool Study
Here you will find everything you need for a famous artist Eric Carle homeschool study. "Eric Carle is acclaimed and beloved as the creator of brilliantly illustrated and designed picture books children. His best known book, The Very Hungry Caterpillar, has eaten it's way into the hearts of millions of children all over the world and has been translated into 66 languages and sold over 50 million copies. Since The Very Hungry Caterpillar was was published in 1969, Eric Carle has illustrated more than 70 books. This includes many best sellers which he wrote. More than 152 million copies of his books have sold around the world!" – Nana
Enjoy Nana's Eric Carle podcast and art lessons!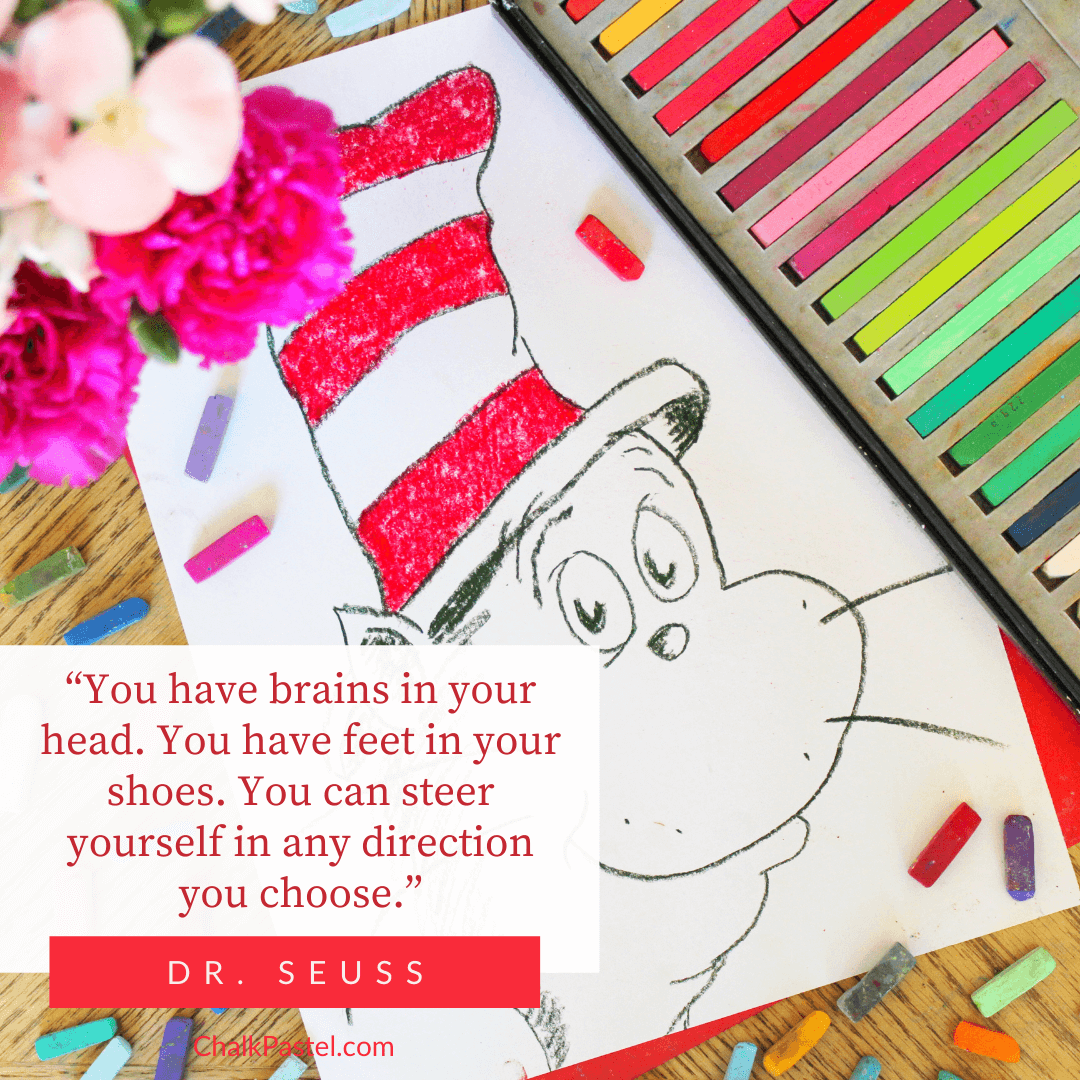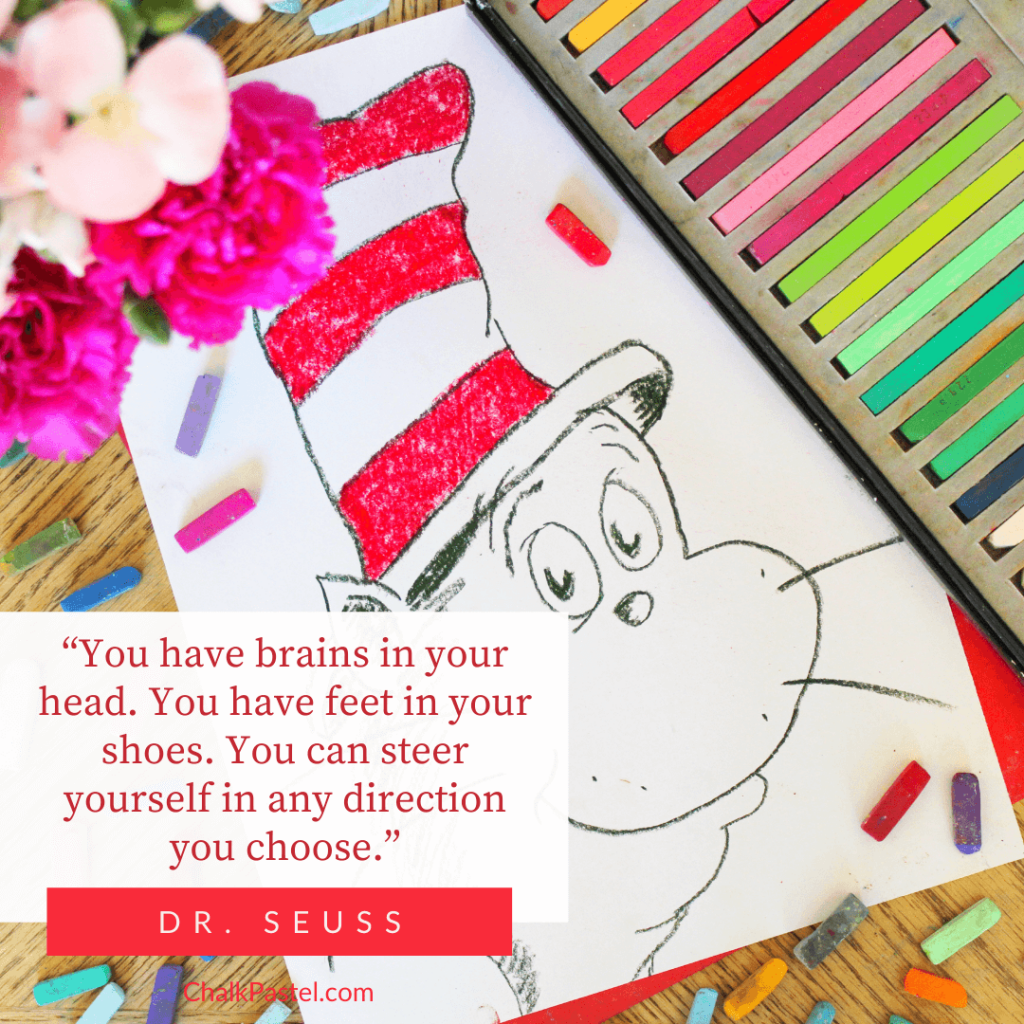 Dr. Seuss' Cat in the Hat Art Activities for Kids
Dr. Seuss art with chalk pastels? Yes, please! How adorable would a Cat in the Hat be hanging on your refrigerator? How about the lovely Truffula Trees? Nana has a lesson for both! Now you and your kiddo can enjoy a Seussical art time with chalk pastels! Be sure to also check out Everything Seuss with books, resources and more at The Curriculum Choice.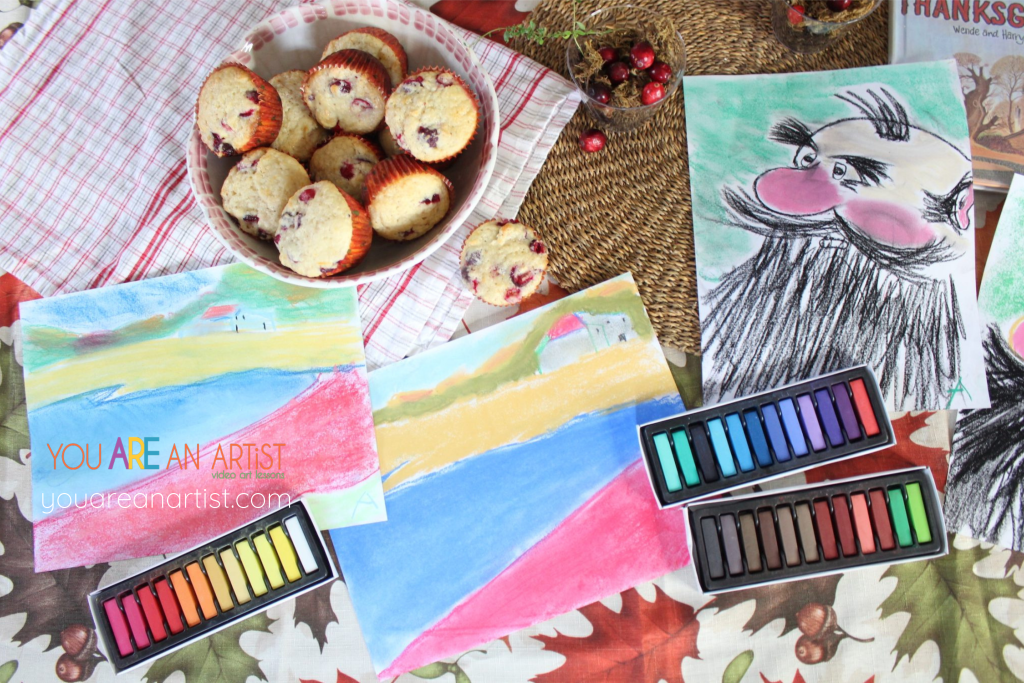 Cranberry Thanksgiving Art Lessons
Here are just a few ways you can enjoy a Cranberry Thanksgiving book study in your fall homeschool plans – with art, activities, baking and more! Don't miss Nana's Mr. Whiskers homeschool art lesson at the end.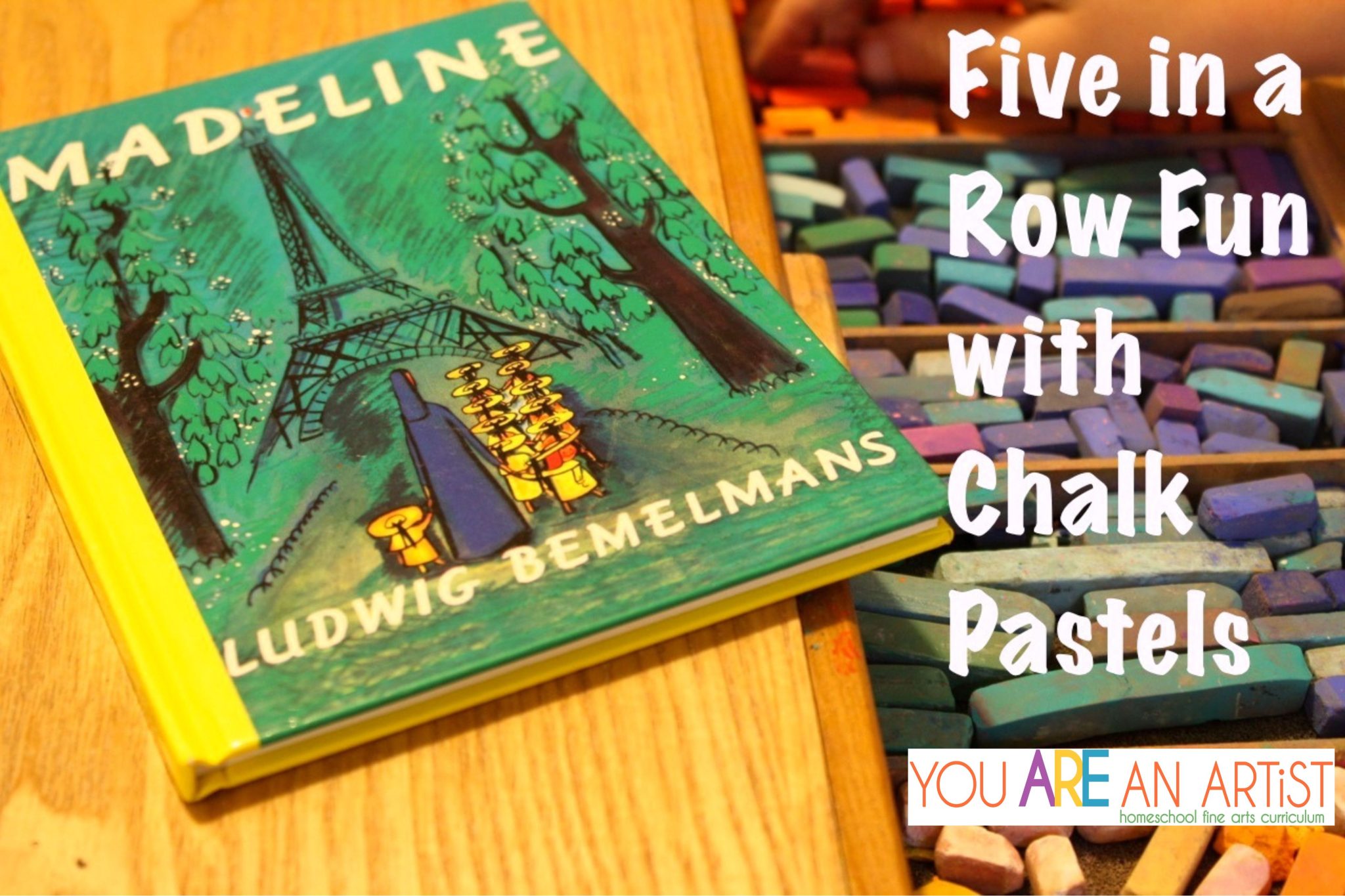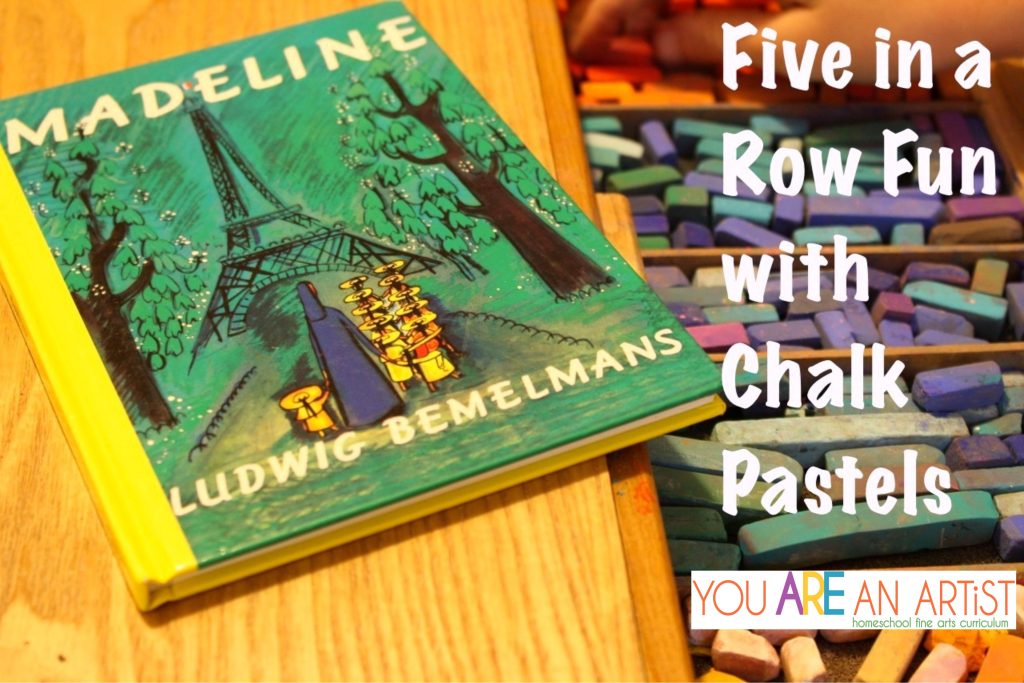 Madeline Five in a Row Art Activity
In an old house in Paris that was covered with vines…lived twelve little girls in two straight lines…the smallest one was Madeline."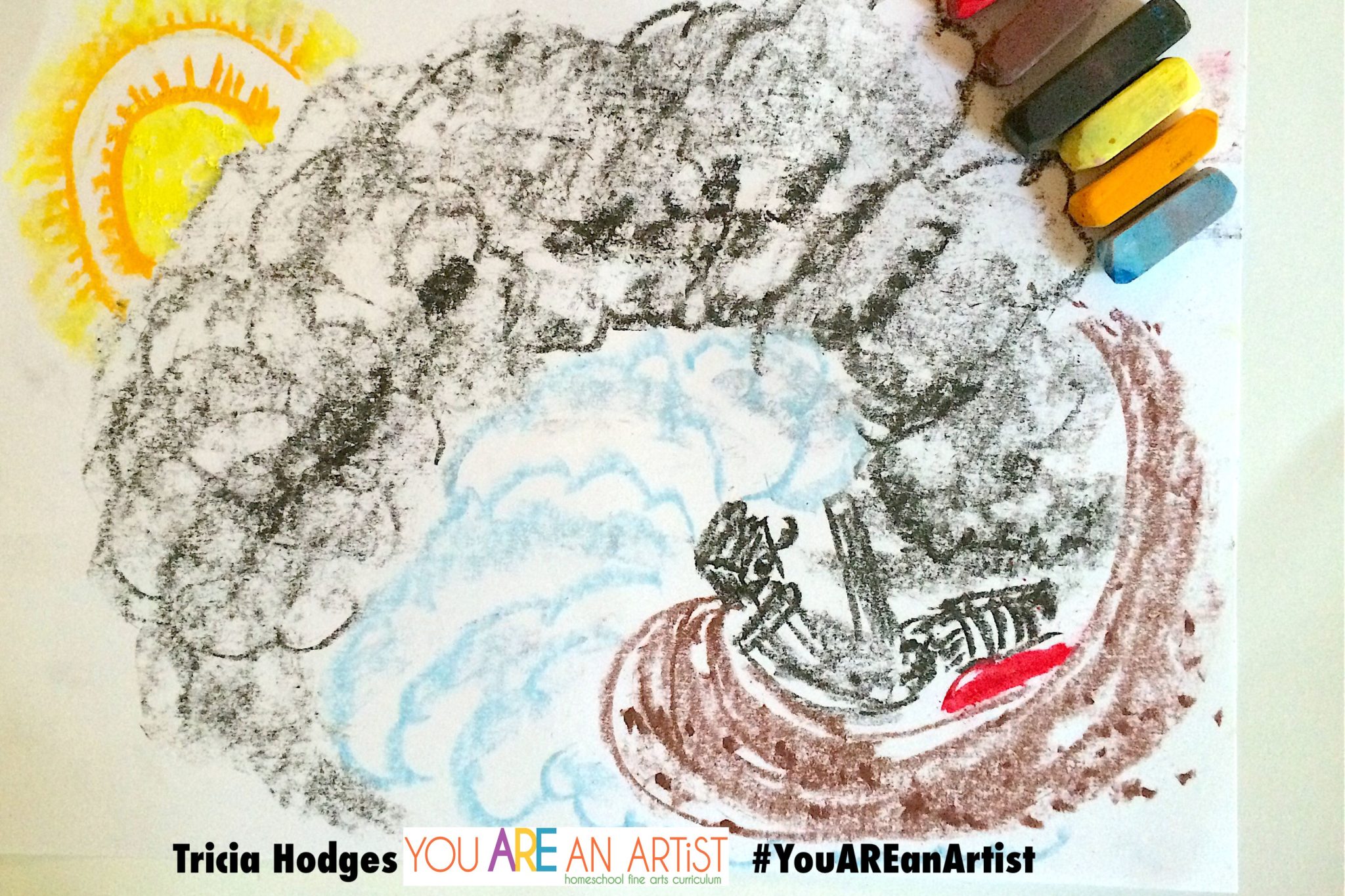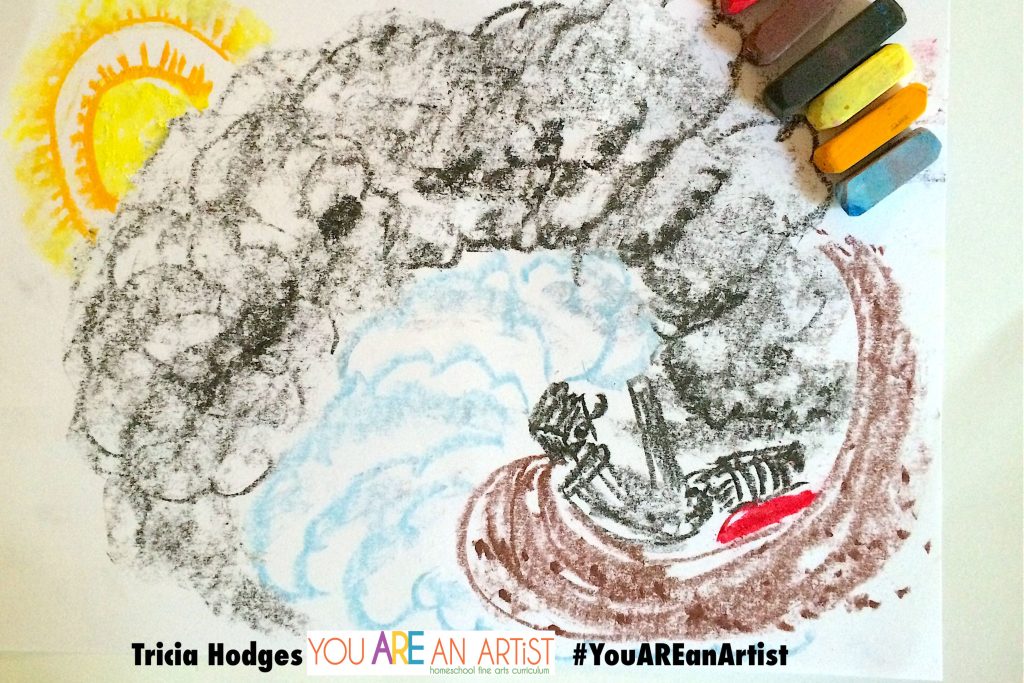 Mike Mulligan and His Steam Shovel Homeschool Art
We are big fans of Mike Mulligan and his steam shovel, Mary Anne. Every time I turned the page to this particular scene – the dirt, the steam, the clouds of smoke – I always thought this would make a wonderful Mike Mulligan chalk pastel art tutorial. So we set aside an art afternoon and enjoyed it!
Pete the Cat Art Lesson
Not necessarily a Five in a Row book but a family favorite by an author from our home state. So many fun Pete the Cat books!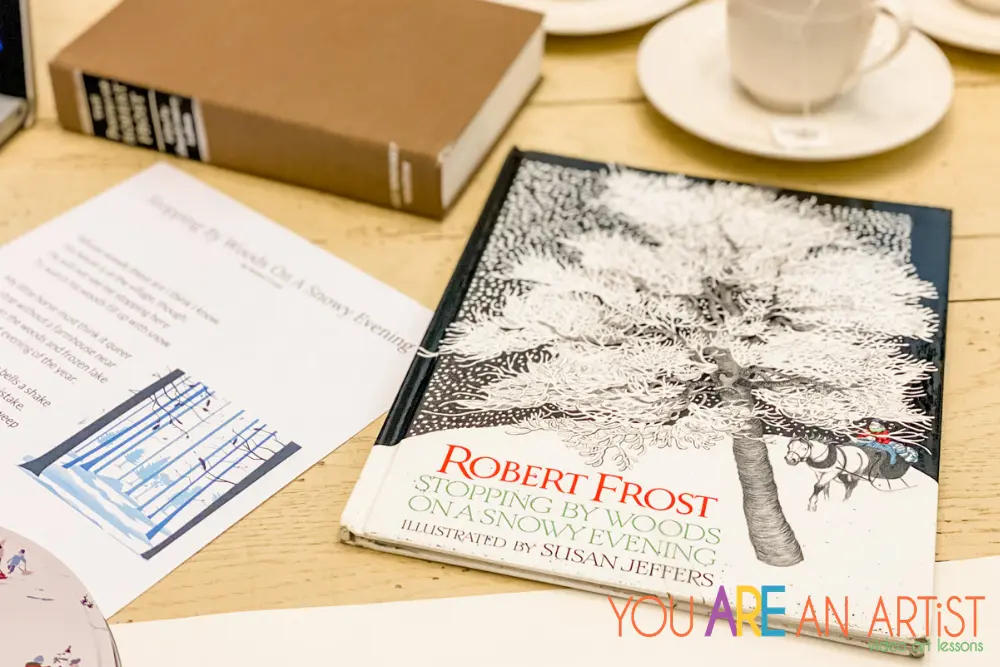 Stopping By The Woods on a Snowy Evening
One of the best poems to enjoy during winter is the renowned Robert Frost's, Stopping By The Woods On A Snowy Evening. It is one of those poems that instantly comes to life with all of the delights of winter. Stopping By the Woods on a Snowy Evening art!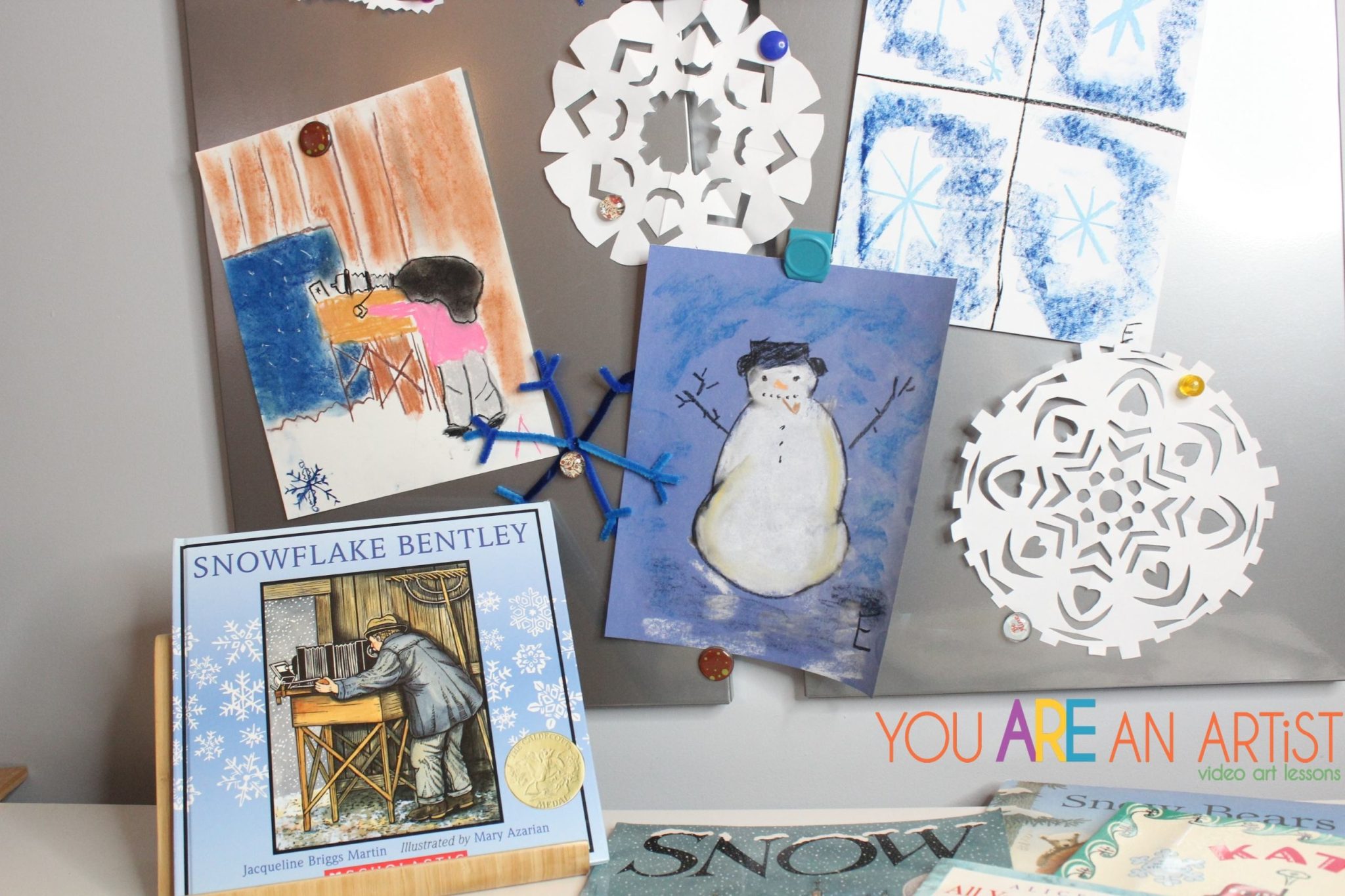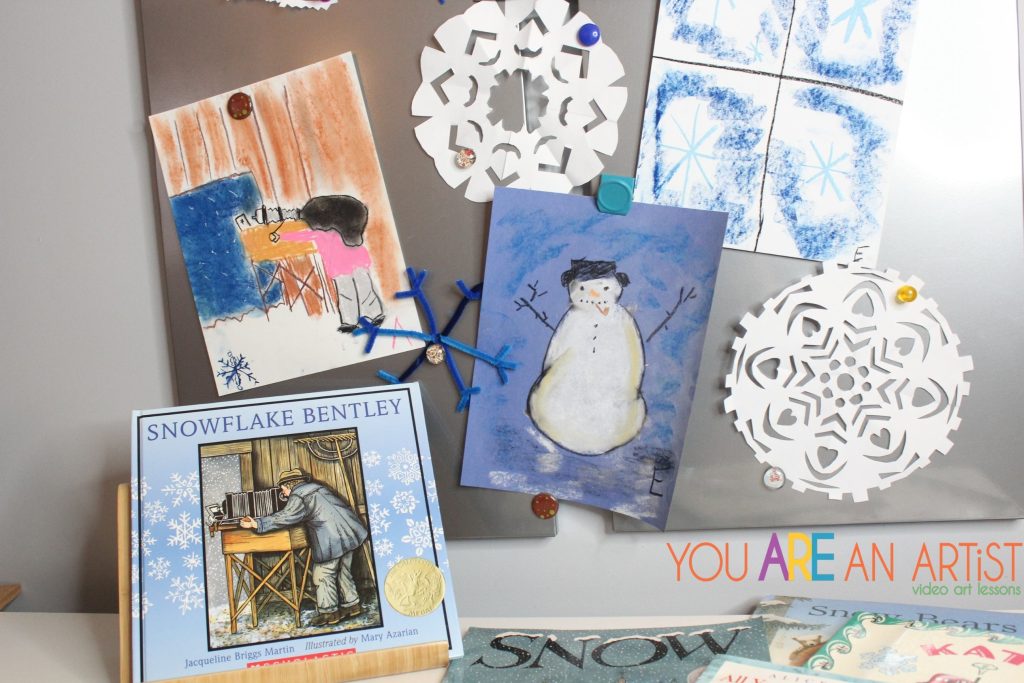 Snowflake Bentley
This winter homeschool snowflake study combines the beauty of winter with the fascinating life of Snowflake Bentley. You might also like my step-by-step snowflake art lesson.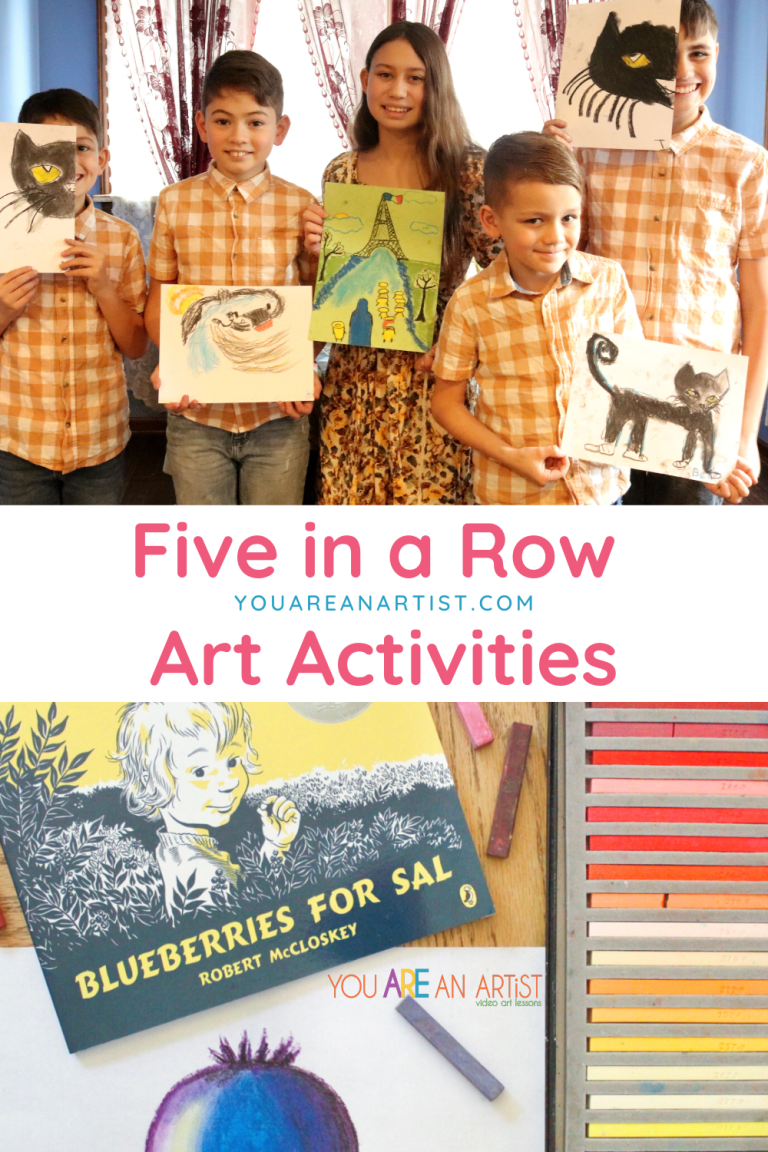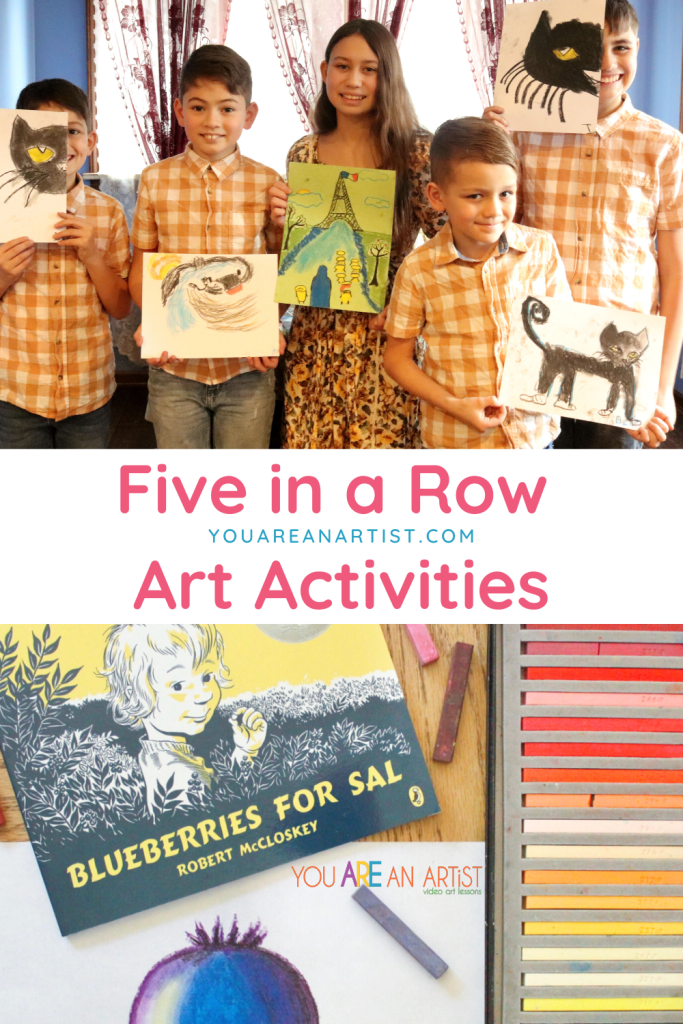 More Five in a Row Art Activities for Your Homeschool
As I shared, we started homeschooling with Five in a Row. Nana would come by our house and teach an art lesson around something we were learning in our homeschool. So, these are older, step-by-step art lessons from our early days. We invite you to enjoy them as well!
Then, join Nana in the You ARE an ARTiST Complete Clubhouse!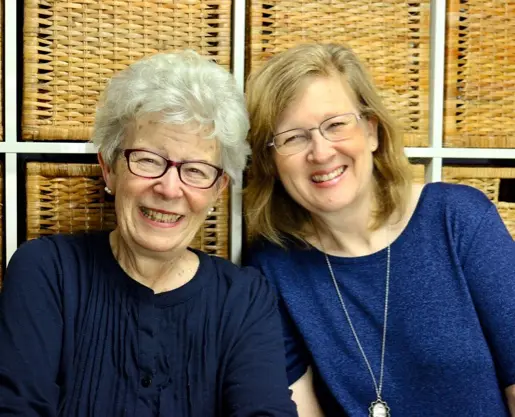 Growing a love of art at You ARE an ARTiST is a multi-generational passion! Tricia is Nana's daughter and a mama of five children. Nana shared the fun of her first chalk pastel art lessons with her grandchildren around Tricia's kitchen table. Homeschooling since 2000, Tricia has seen the fruits of home education with three homeschool grads so far! She shares the art and heart of homeschooling at Your Best Homeschool and is author of the book, Help! I'm Homeschooling! She and her husband, Steve, are also owners of sister sites Homeschool Nature Study and The Curriculum Choice.