Are you looking forward to the newest Frozen movie? If you have been following art lessons with us, you will know that we love to share video lessons for favorite books and movies. In fact, one of the bonuses with You ARE an Artist Clubhouse membership is an index of lessons for movies with Chalk Pastels at the Movies. Another bonus is the Tea Time Art Lessons for favorite books like Green Ember, Winnie-the-Pooh and more! Enjoy at sample of Chalk Pastels at the Movies with Nana's Frozen Video Art Lesson! And please be sure to share this lesson with a friend.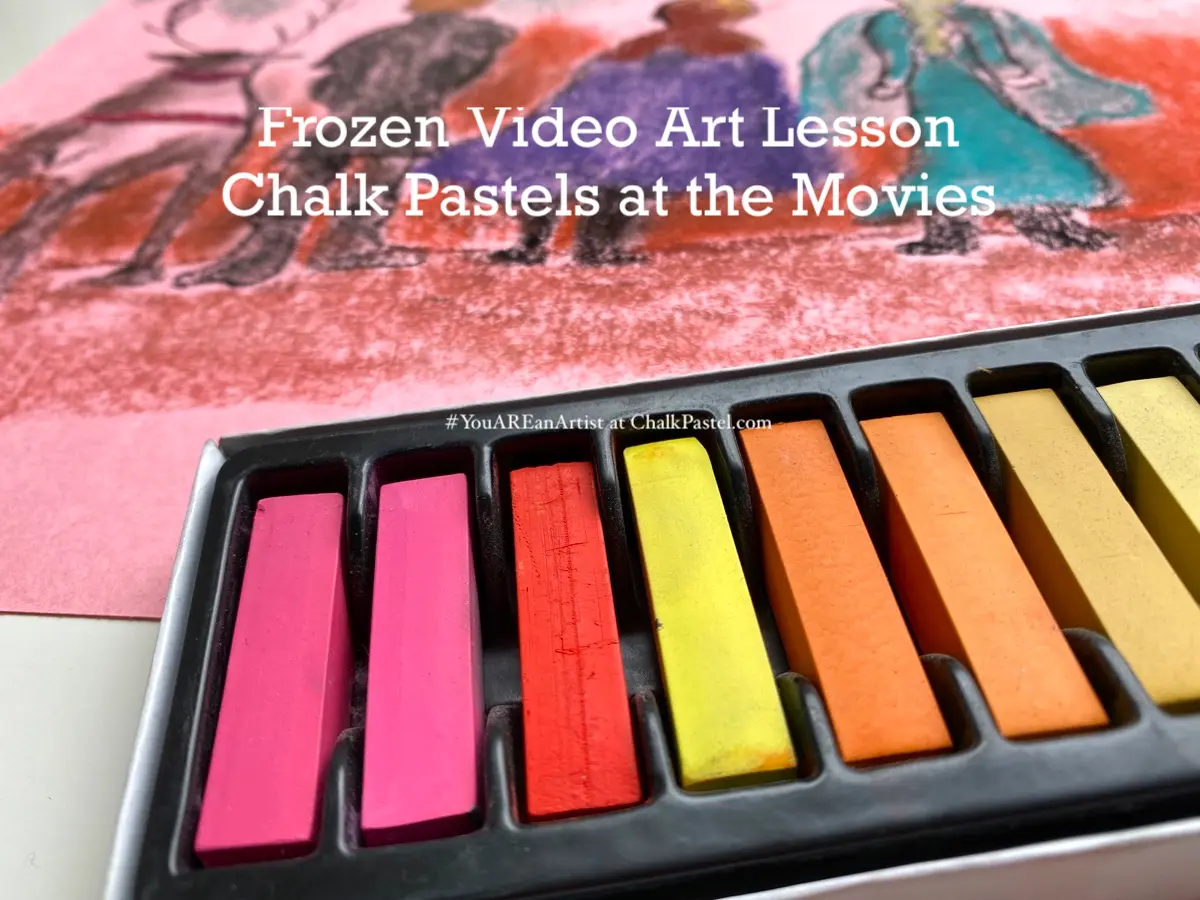 Frozen Video Art Lesson
Paint favorite Frozen characters Elsa, Anna, Kristoff, Olaf and Sven with Nana's Frozen video art lesson.

Suggested Supplies: pink construction paper. Black blue, brown, white, yellow, orange, red, aqua blue, purple and light blue.

FEATURING YOU! YOU ARE AN ARTIST!
So, paint your Frozen art and be sure to share with us! Simply tag @chalkpastelart on Instagram, use the #YouAREanArtist hashtag, or upload a photo to the ChalkPastel.com Facebook page!
A note on chalk pastels: Pastels are an easy, forgiving medium. Fun for children and adults alike! Details on the pastels and paper we use, how and where to purchase, and links to all of Nana's other pastel lessons are here: Our Favorite Chalk Pastels
The practical aspects of a mess: Pastels are blessedly messy. We always have baby wipes close by to wipe hands. We wear something we don't mind getting stained or don a smock.
Do you and your artists learn best with a video art tutorial? Join the You ARE an Artist Clubhouse for even more Video Art Lessons at ChalkPastel.com!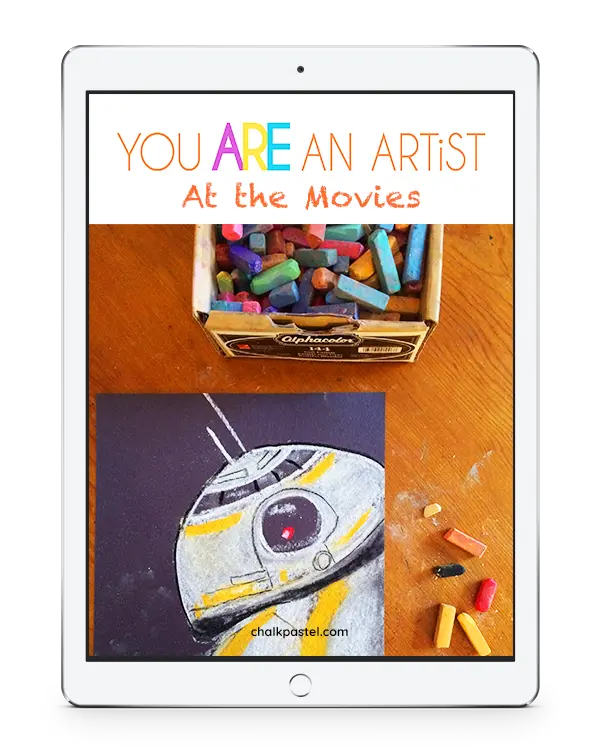 You might also like: