If there is one thing the pandemic taught us, it's that you don't necessarily need to leave your home to have access to things. There are so many resources you can use to enrich your homeschooling, right online! Virtual Art Museum Field Trips are one of those things!

Why Virtual Field Trips Are So Valuable
Besides the fact we already mentioned, you don't have to leave your home. There are some other great reasons why virtual field trips are so valuable to homeschoolers.

Easier on mom – As a homeschooling mom it can be taxing to organize outings for and with all your children. And stressful to navigate public places with, especially ones where they may need to be quiet and orderly!
Cost effective – No gas used, no museum tickets to purchase, no lunches to buy while you are out.
Vastly increased field trip options – With virtual field trip you have access to museums around the globe, not just in your local area or where you can travel to easily.
You are not limited by ages – I used to have a hard time taking my older children to things because I always had to have the little in tow.

Virtual Art Museum Field Trips To Take In Your Homeschool

I have to say, as I did research for this topic I was truly astounded at the amount of virtual art museum field trip resources there are!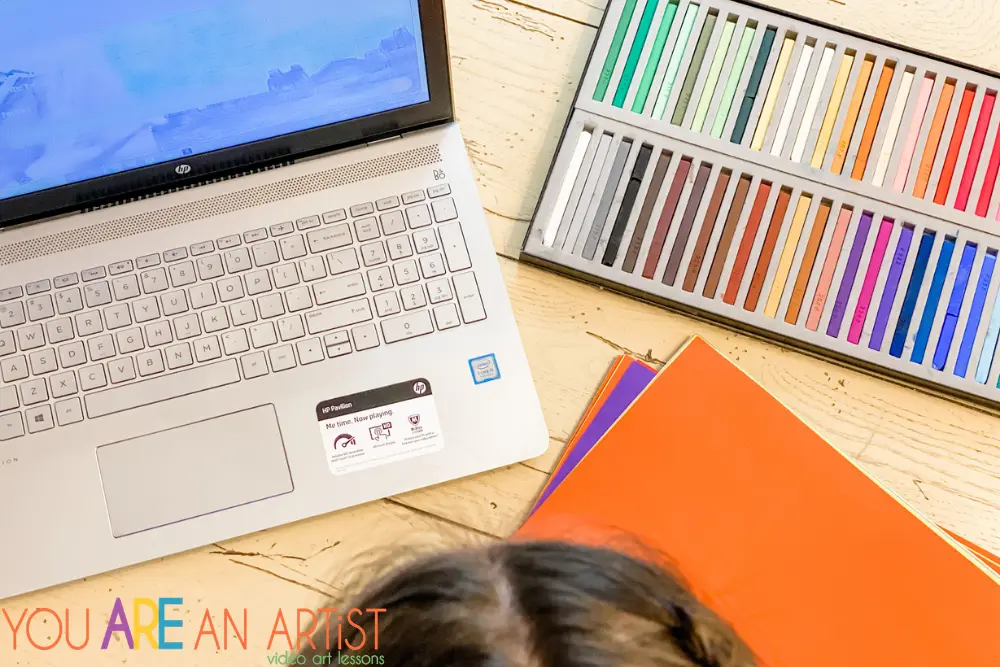 Two HUGE "Catch All' Sites For Virtual Field Trips
I feel as though these two sites I am going to mention need a special place here in this list. Why? Because each one houses SO MANY museums and art works right in one place. So if you are looking for a place to start, I suggest one of these sites.
Google Arts & Culture Art Expeditions– I can't believe all that is housed in the Art Expeditions (virtual field trips that explore the creative world, from painting to literature and performing arts)! Explore masterpieces and artists through the ages, get to know the movements, learn more about iconic writers and their stories in the Page turners section, tour museums around the world and so much more!
The Art Institute of Chicago – They put 44,000+ works of art online for you to view in high resolution! The museum also includes a bibliography, exhibition history, notes on provenance, audio and video histories and descriptions, and educational resources like teacher manuals, lesson plans, and exams.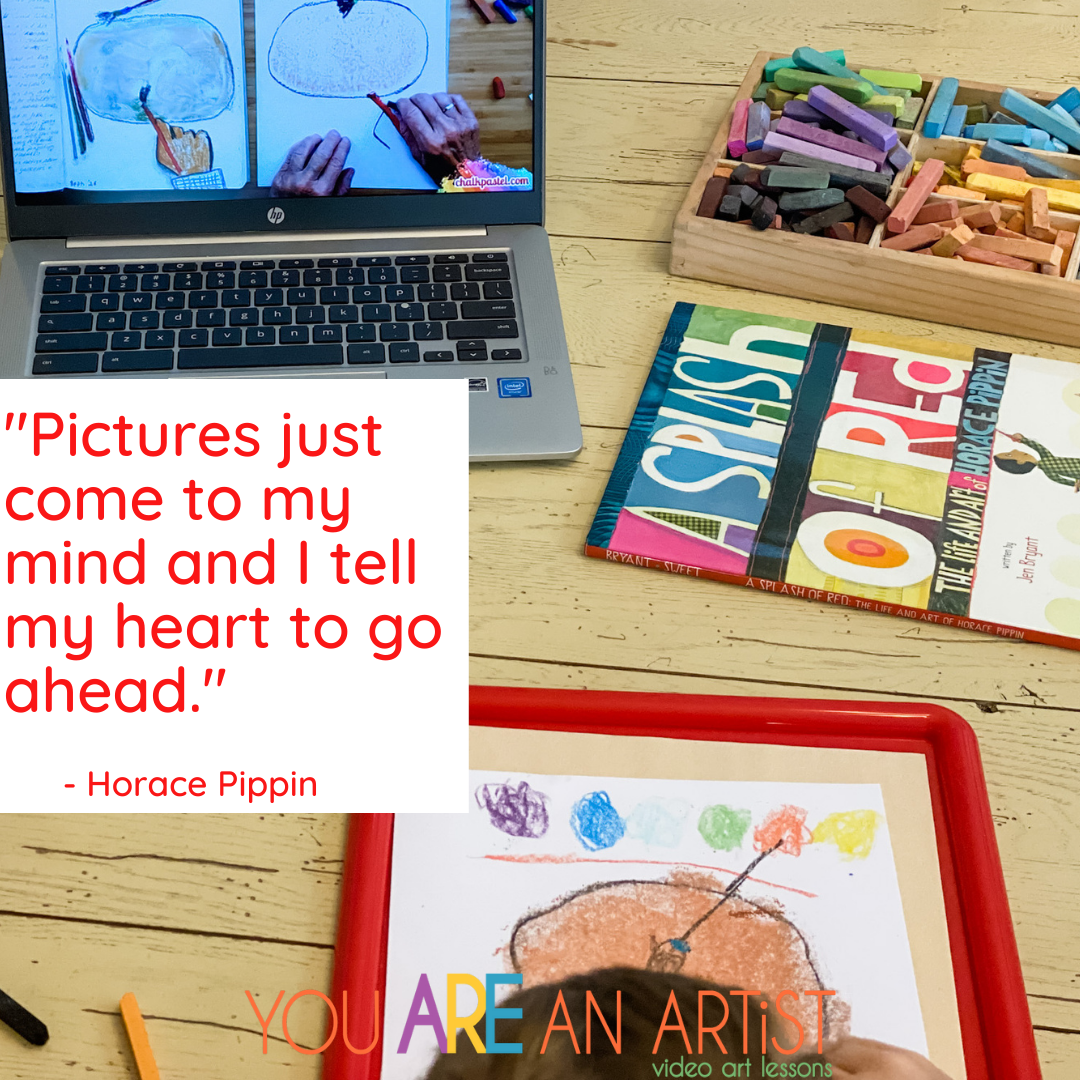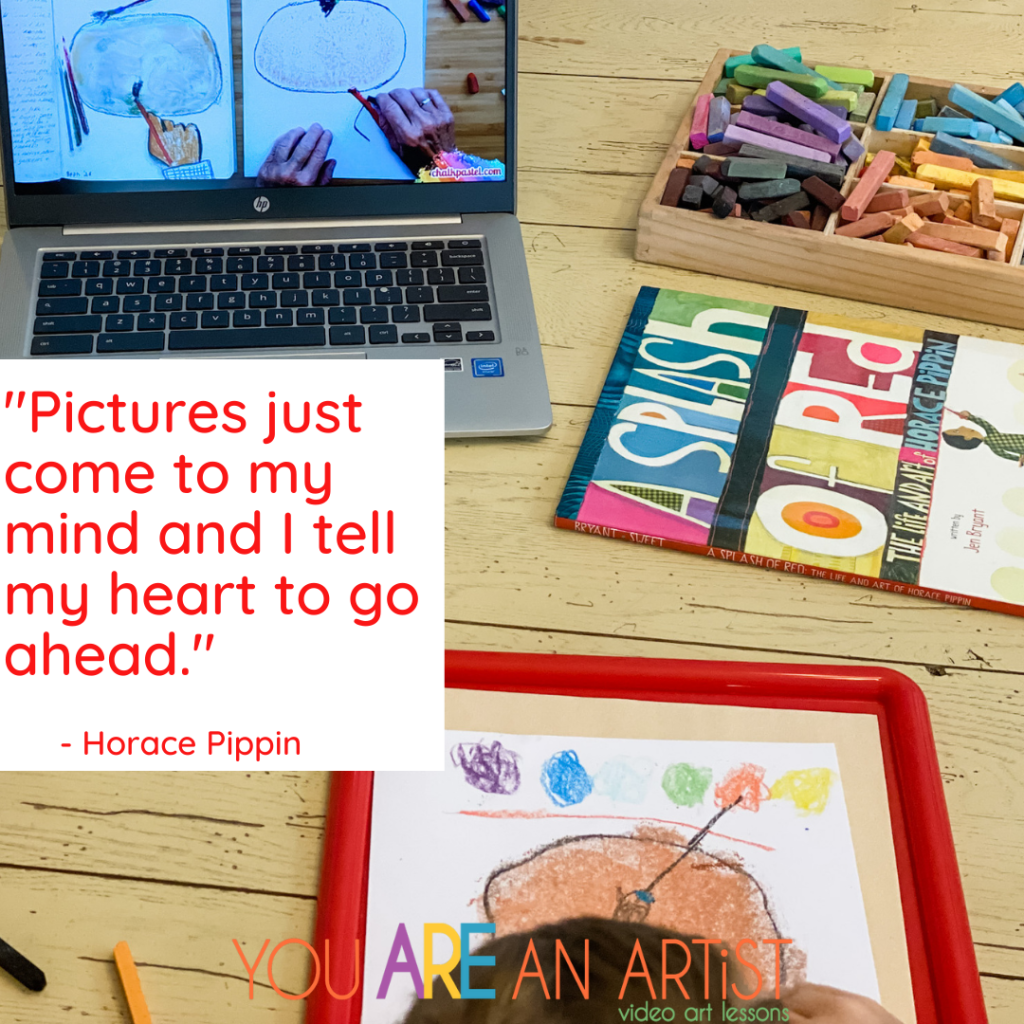 23 Art Museums with Virtual Resources For Your Homeschool
The British Museum and Google Cultural Institute teamed up to create one of our favorite interactive projects: The Museum of the World. The British Museum's digital art collection lets users travel through time while seeing how each historical piece in their collection connects with others.
The Frick Collection – Located in the Henry Clay Frick House (New York City, New York), the Frick Collection houses the art collection of industrialist Henry Clay Frick. The collection features some of the best-known paintings by major European artists like Bellini, Rembrandt, Vermeer, as well as numerous works of sculpture and porcelain. The entire museum can be viewed virtually.
Frida Kahlo Museum – Also known as La Casa Azúl (the Blue House) and located in Mexico City. In Google Street view style you can take a virtual tour of the museum both inside and out.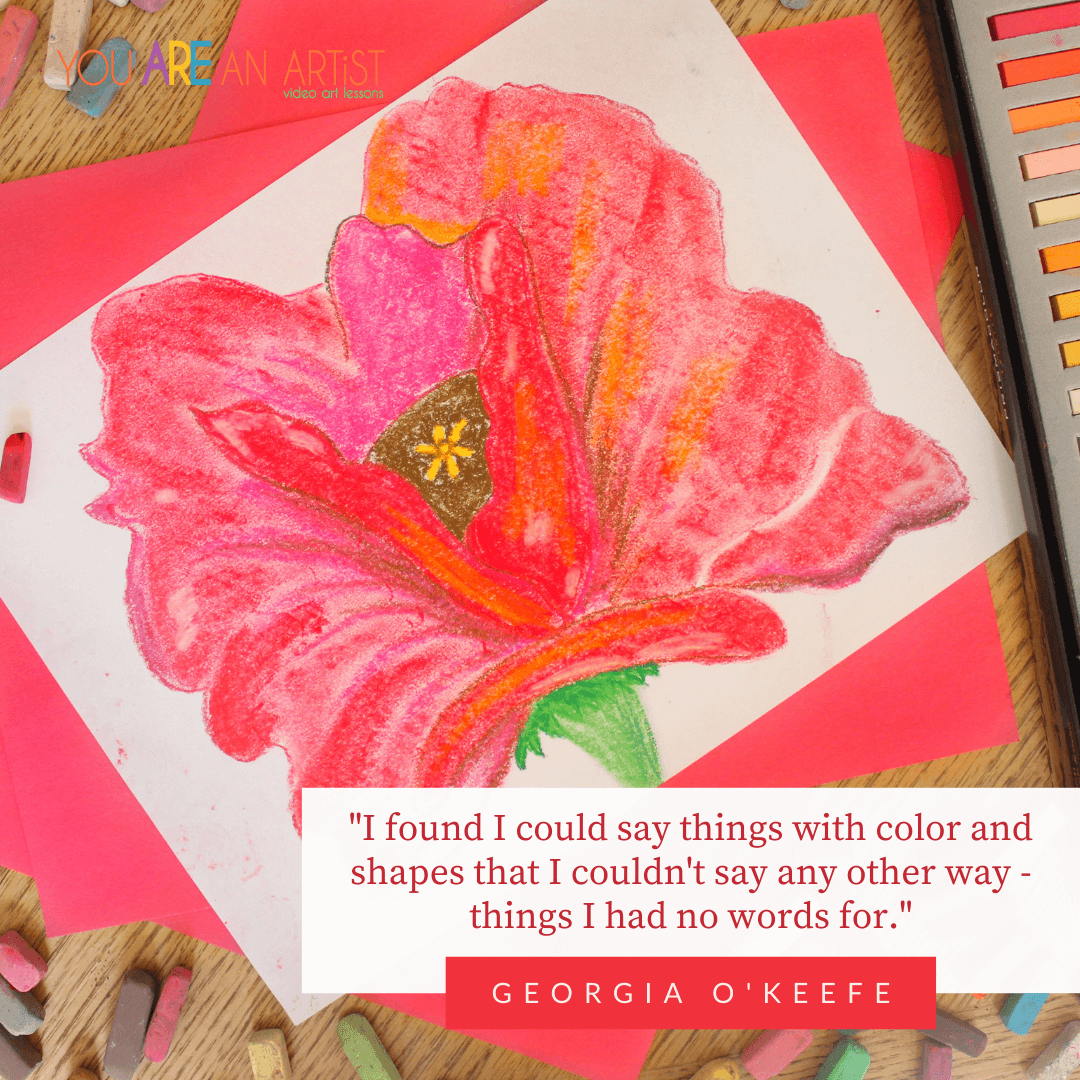 The Georgie O'Keeffe Museum – Located in Sante Fe, New Mexico. dedicated to the artistic legacy of Georgia O'Keeffe and her work on American Modernism. The museum website offers creative activities, stories, and education about Georgia O'Keeffe's life, along with six virtual exhibits available through Google Arts and Culture: Georgia O'Keeffe, Modernism, Oil Paint, Canvas, American Modernism, United States.
The J. Paul Getty Museum – Located in Los Angeles, California. The collection of the J. Paul Getty Museum comprises Greek, Roman, and Etruscan art from the Neolithic to Late Antiquity; European art—including illuminated manuscripts, paintings, drawings, sculpture, and decorative arts—from the Middle Ages to the early twentieth century; and international photography from its inception to the present day.
Guggenheim – Featuring over 1,700 artworks by more than 625 artists, the Collection Online presents a searchable database of selected artworks from the Guggenheim's permanent collection of approximately 8,000 artworks. There are also Virtual Group Tours with an actual guide, as well as printable activities for kids. (Google Arts & Culture also has an awesome section on the Guggenheim!)
The Hermitage Museum Located in Saint Petersburg, Russia. The second-largest and eighth-most visited art museum in the world. The Hermitage has over 60,000 pieces of artwork on display, including works like the Peacock Clock by James Cox, Madonna Litta by Leonardo Da Vinci, and works by Rembrandt, Michelangelo, and Antonio Canova. The online tour is extremely comprehensive and allows you to virtually walk through all 6 buildings in the main complex, treasure galley, and 9 different exhibition projects.
High Museum of Art – Located in Atlanta, Georgia. It offers over 15,000 works of art in its collection and is the leading art museum in the southeastern U.S. The museum focuses on 19th- and 20th-century American art, historic and contemporary decorative arts and design, European paintings, modern and contemporary art, photography, folk and self-taught art, and African art. The museum's partnership with Google Arts and Culture offers 4 online exhibits for viewing: Bill Traylor's Drawings of People, Animals, and Events; How Iris van Herpen Transformed Fashion; Incredible, Innovative, and Unexpected Contemporary Furniture Designs; Photos From the Civil Rights Movement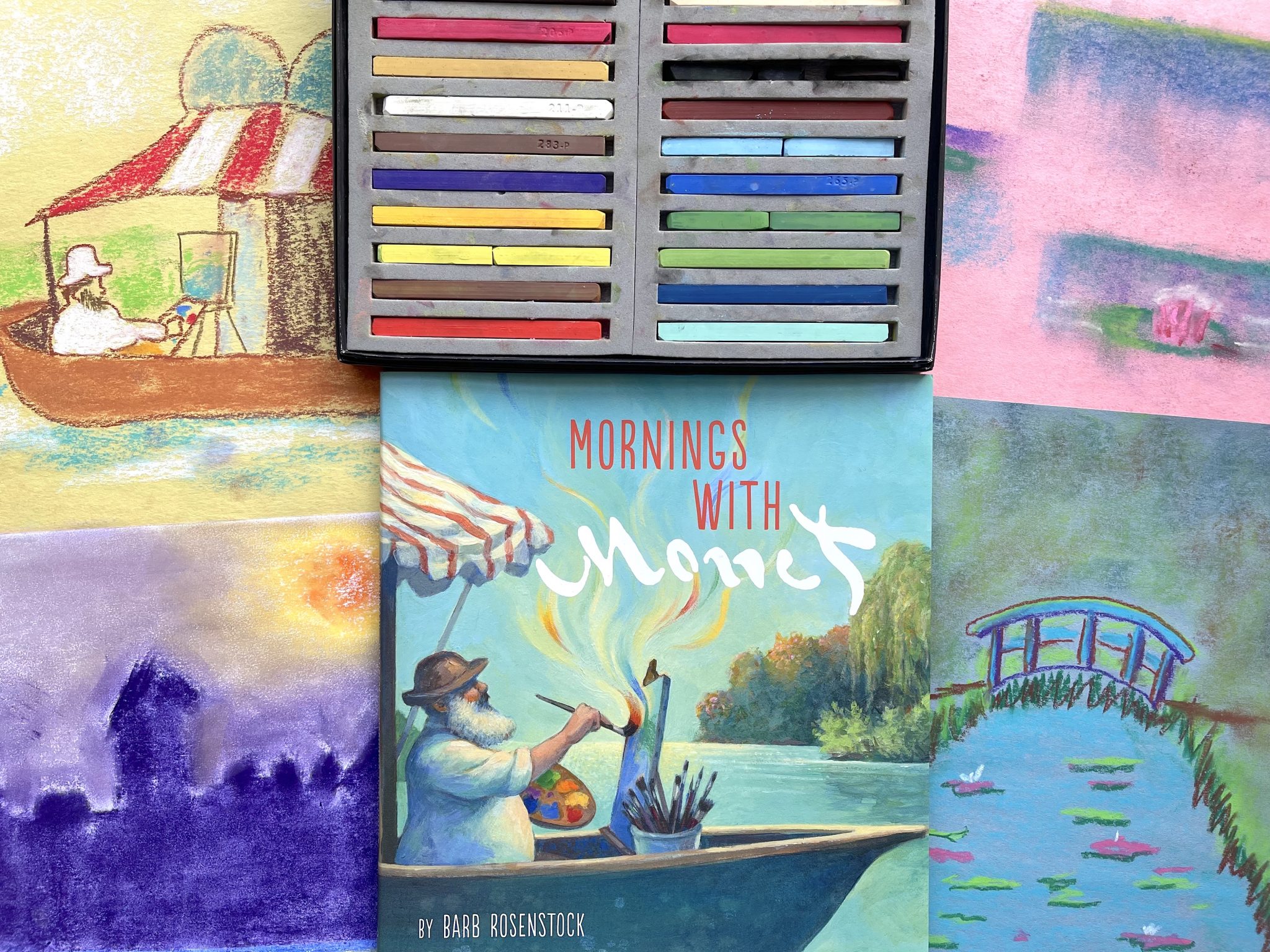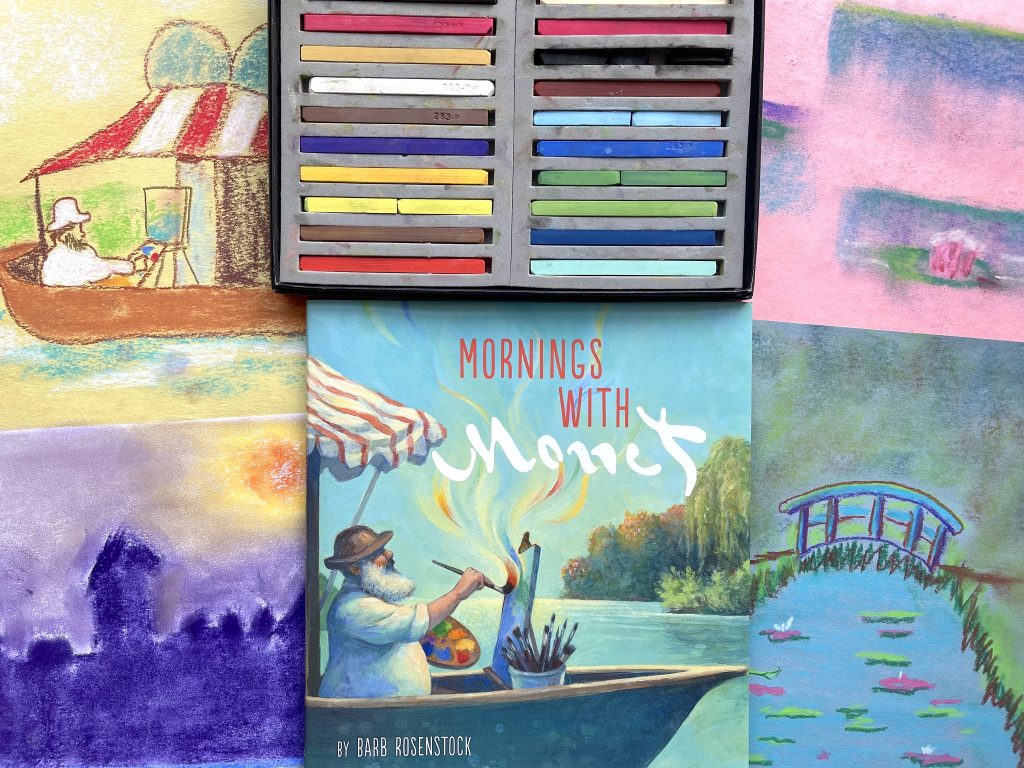 La Galleria Nazionale – Located in Rome, Italy, displays about 1,100 paintings and sculptures of the 19th and 20th centuries — the largest collection in Italy. It features work from famous Italian artists like Giacomo Balla, Umberto Boccioni, Alberto Burri, and foreign artists like Cézanne, Monet, Pollock, Rodin, and Van Gogh. It has teamed up with Google to offer 16 different virtual exhibits for online viewing.
The Louvre – The world's largest museum. Explore the The Body in Movement, Founding Myths: From Hercules to Darth Vader, and much more through their 360-degree viewing feature. They also have a Louvre for Kids with easier wording and engaging cartoon like navigation, kids can view and learn about the art at the gallery.
The Met – Located in NYC, The Met has many of it's exhibitions online. You can view photos of the pieces, read background information, and some even have video tours! The Met also developed #MetKids for, with, and by kids—but parents and teachers can have just as much fun using it. It has features like a fun and highly interactive map, a "time machine" search function, informational and how-to videos, and so much more.
The Museo Nacional del Prado located in Madrid Spain, is considered to have one of the greatest collections of European art in the world and offers guests the single largest collection of Spanish art. The collection currently comprises around 8,200 drawings, 7,600 paintings, 4,800 prints, and 1,000 sculptures. Well known works include Las Meninas by Diego Velázquez, The Third of May 1808 by Francisco De Goya, and The Garden of Earthly Delights by Hieronymus Bosch. The museum's online gallery allows you to get a close look at over 10,000 different pieces of art.
The National Gallery – Located in London. Click and scroll your way around with their three interactive virtual tour options. 1 showcasing 18 different rooms in the museum, 1 showcasing the Sainsbury Wing, and a Google Virtual tour. The National Gallery has hundreds of paintings in its collection ready to be viewed online, many of which are from the Renaissance period.
The National Gallery of Art – Located in Washington, D.C., offers online 3D virtual tours of exhibitions such as Raphael and his Circle, and Degas at the Opera.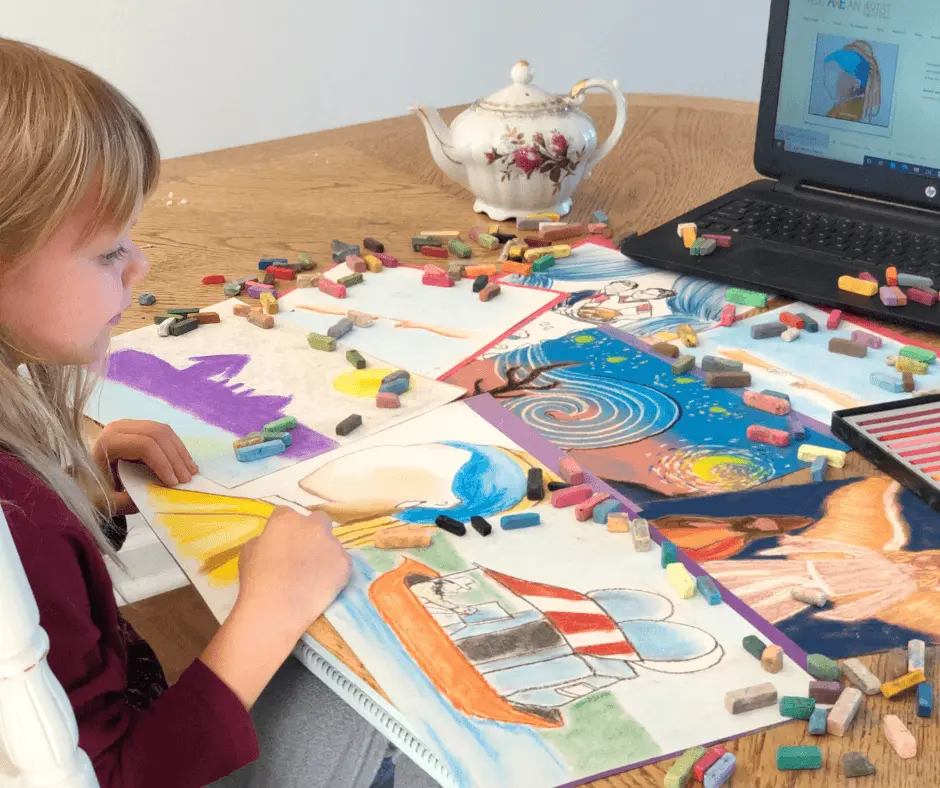 Museum of Modern Art – Founded in 1929, the Museum of Modern Art (MoMA) in midtown Manhattan was the first museum devoted to the modern era. Through Google Arta & Culture you can view 129 artworks from MoMA's collection.
National Museum of Modern and Contemporary Art – Located in Seoul, Korea, this virtual tour takes you through six floors of Contemporary art from Korea and all over the globe.
Musée d'Orsay – Instantly transport to the middle of Paris with the Musée d'Orsay and their online tours and art collection. Here you can explore art history with the largest collection of impressionist and post-impressionist masterpieces from renowned artists such as Monet, Renoir, Van Gogh, and many more.
Rijksmuseum – located in Amsterdam the Rijkmuseum showcases the masterworks from the Dutch Golden Age, including works from Vermeer and Rembrandt. Google offers a 3D virtual museum tour through Street View, where you can zoom in on every tiny detail of each work of art, and listen to stories about 18 masterpieces
San Diego Museum of Art – 360-degree scans of your favorite galleries, zoom in to see art details, and read full label text in both English and Spanish. they also offer FREE docent tours through Zoom.
The Tate Modern – Check out this video tour of their famous Andy Warhol exhibit. Museum curators Gregor Muir and Fiontán Moran talk in-depth about Andy Warhol and his work through the lens of the immigrant story, his LGBTQ identity, and more.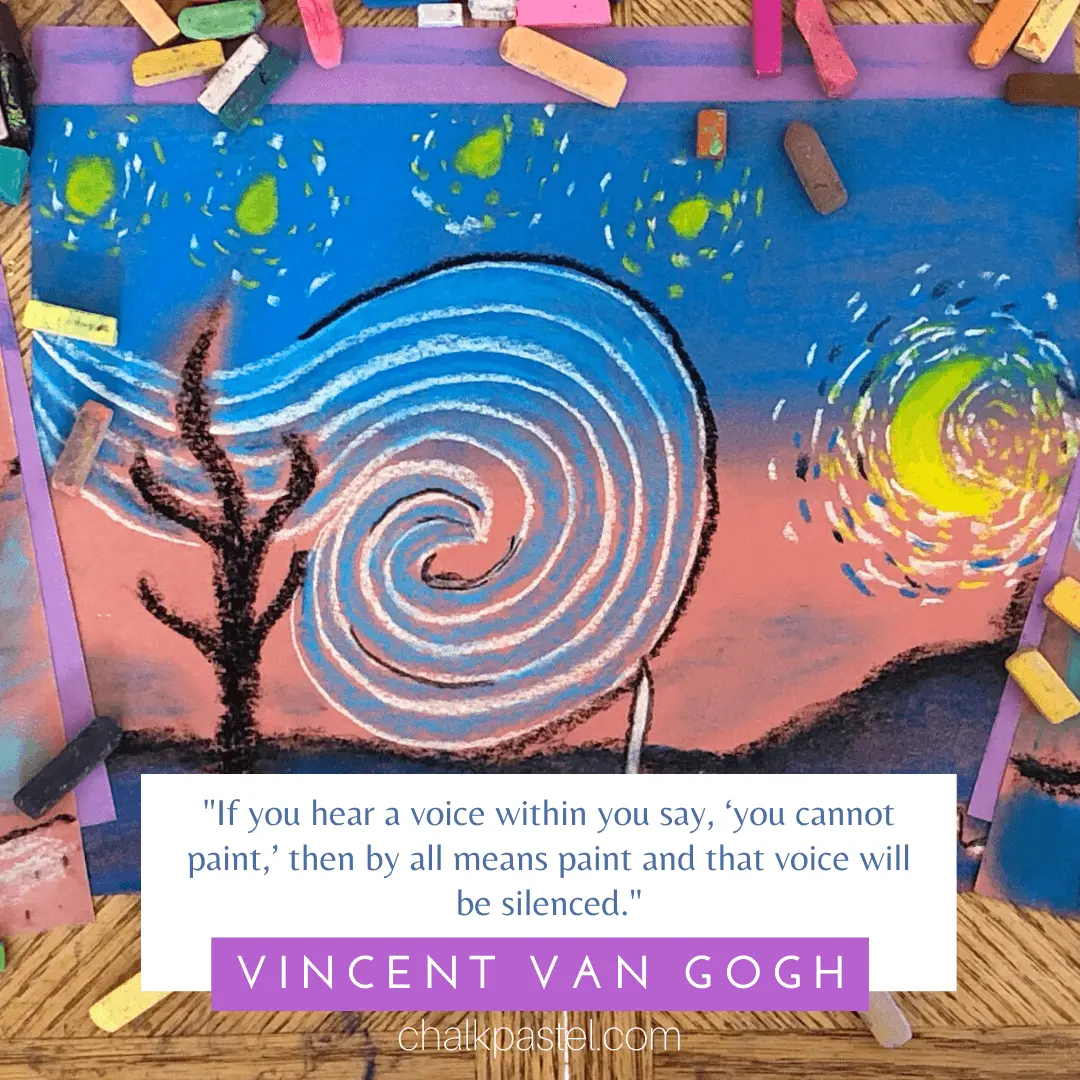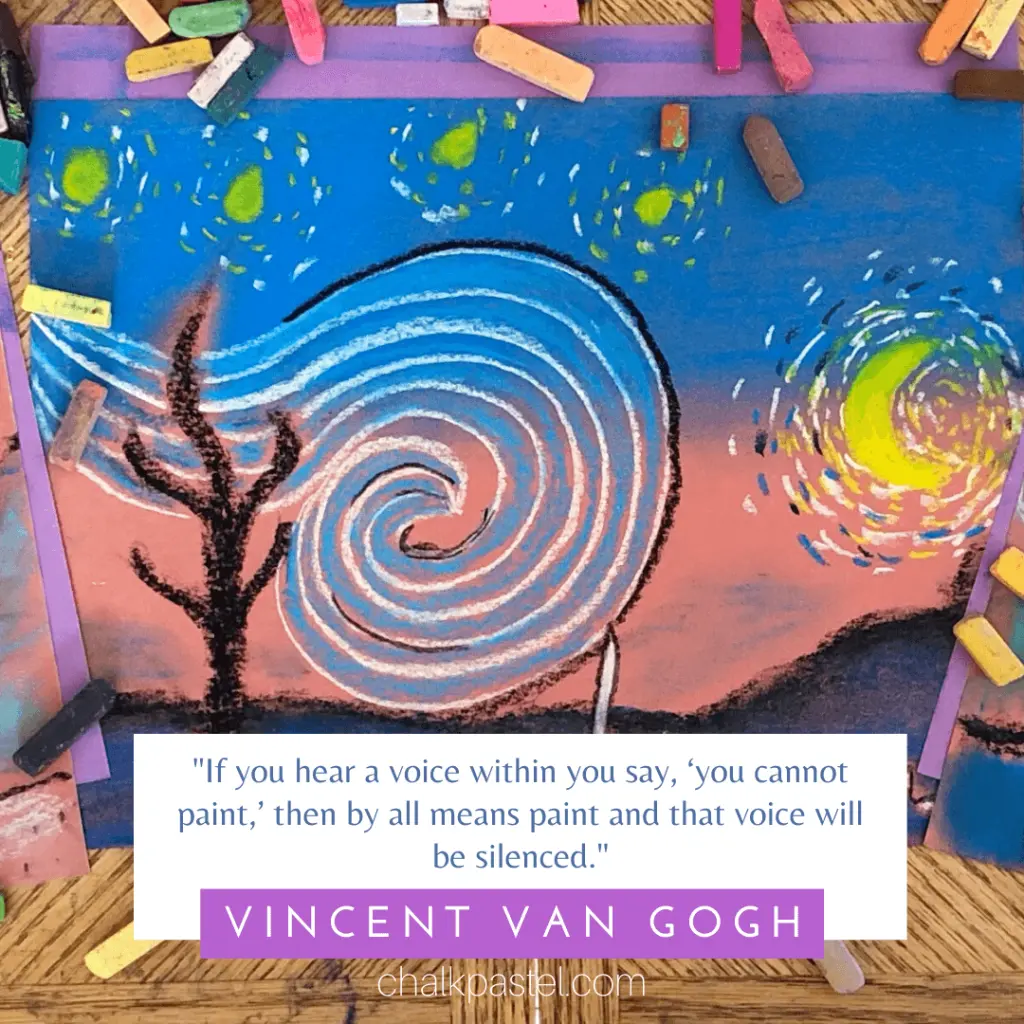 The Van Gogh Museum – home to the largest collection of van Gogh pieces in the world. The museum, virtual tours, ebook "stories," and online collection dive into the life of van Gogh and the inspiration behind his art. Moreover, we think teachers everywhere will appreciate how big a fan he was of reading books!
The Vatican Museums – You can finally say you've seen the Sistine Chapel thanks to this online program! And, you can also virtually visit the Raphael Rooms, the Chiaramonti Museum, and more historic sites through these virtual tours.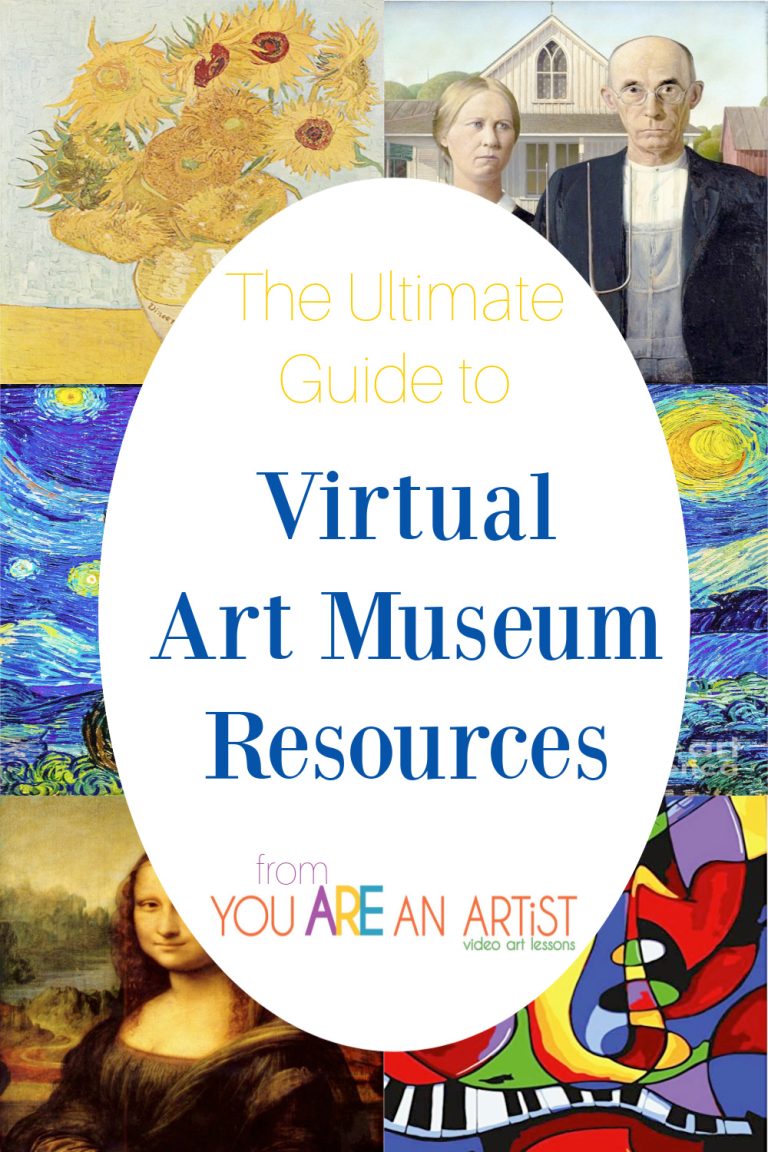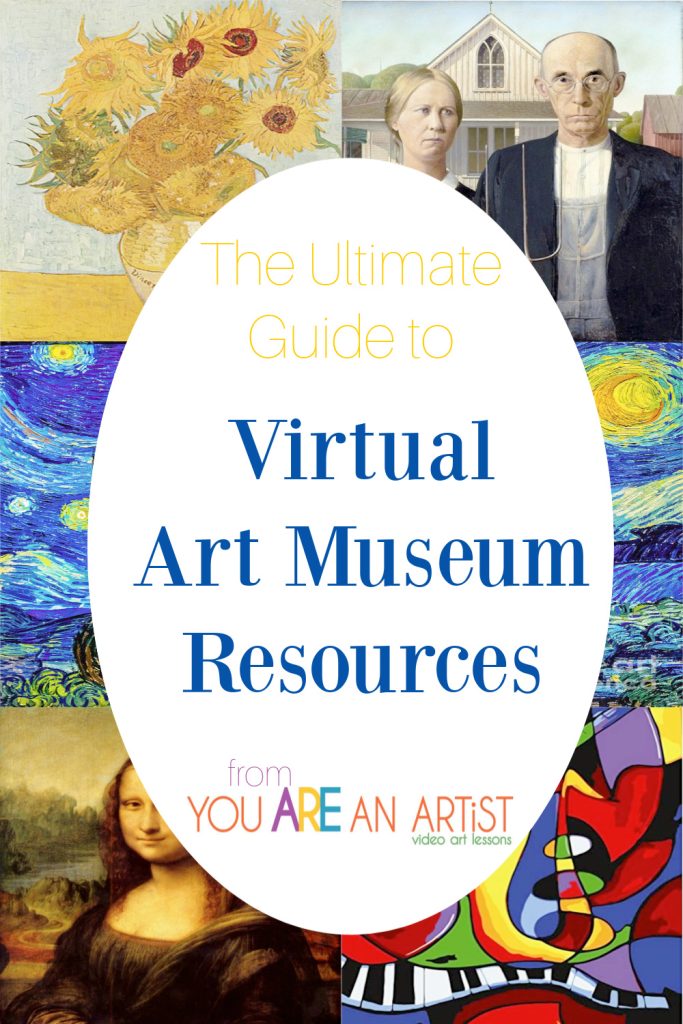 Tips For Making The Most Of Your Virtual Art Museum Field Trip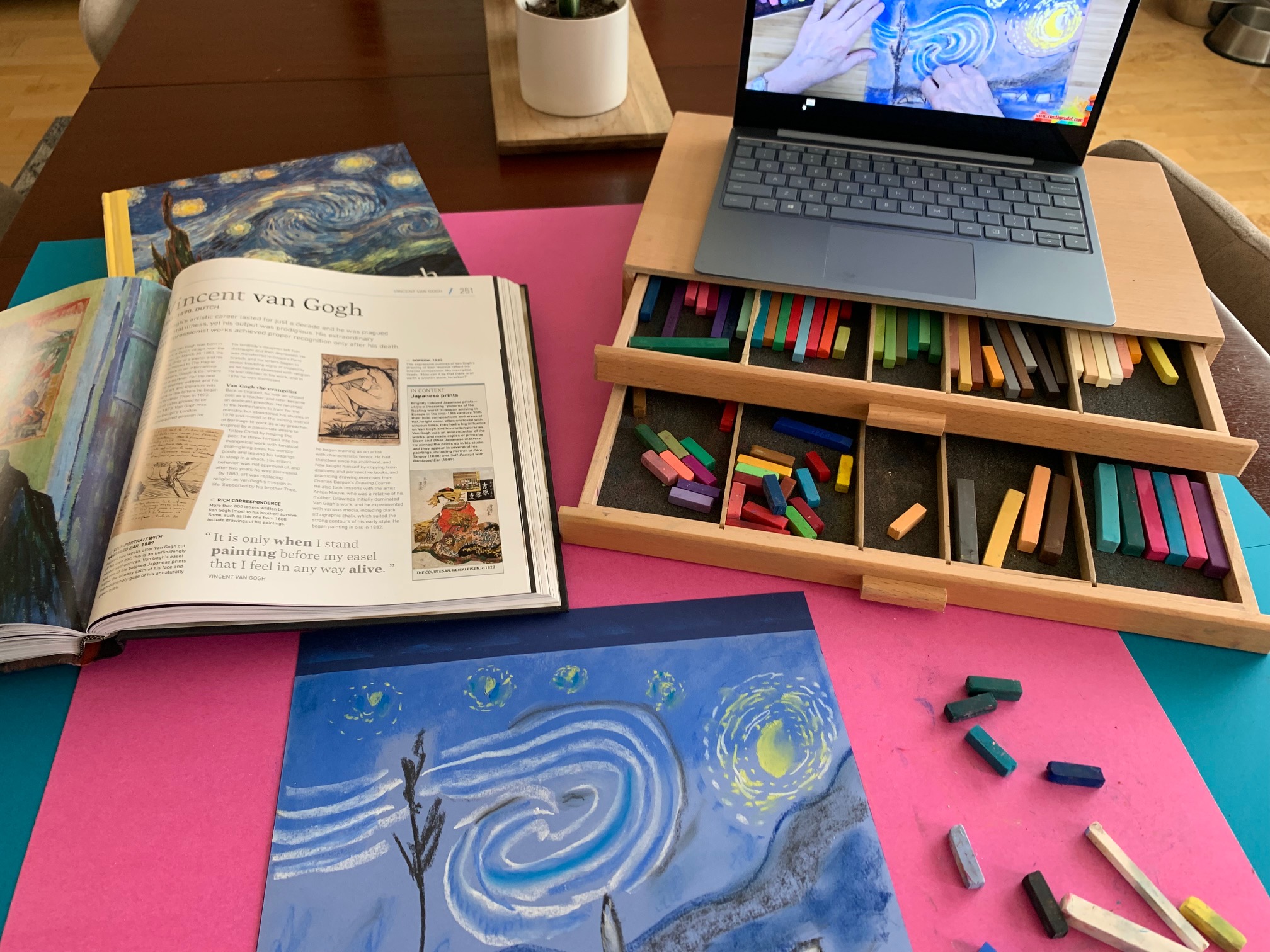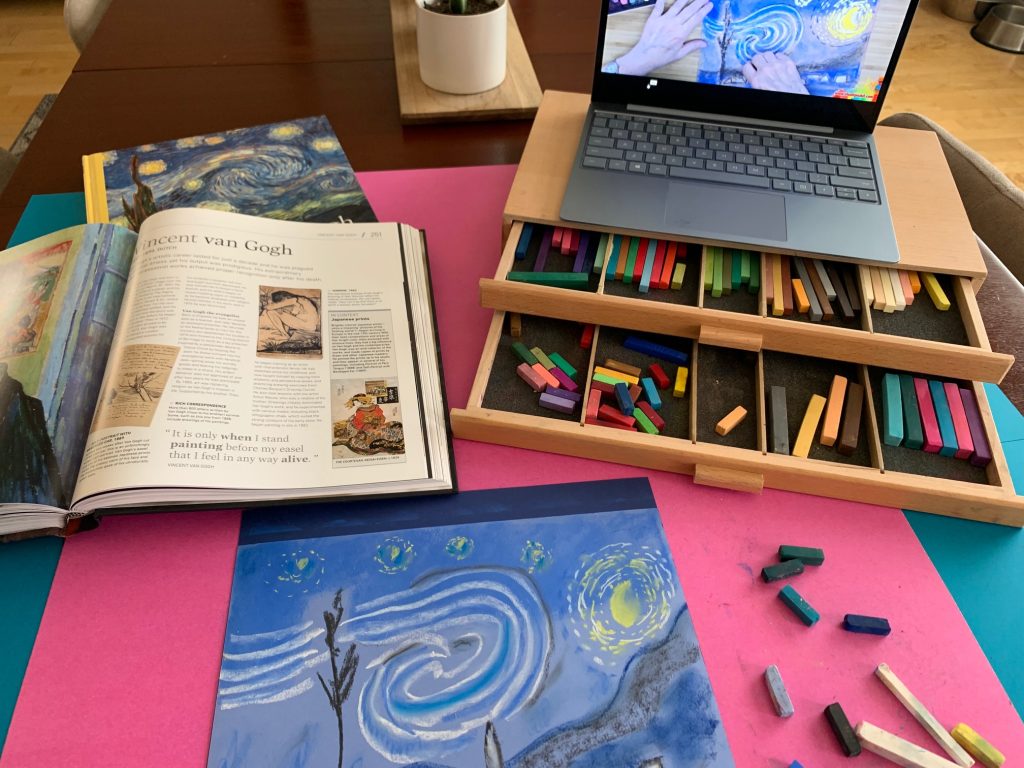 Additional Art Museum Resources For Your Homeschool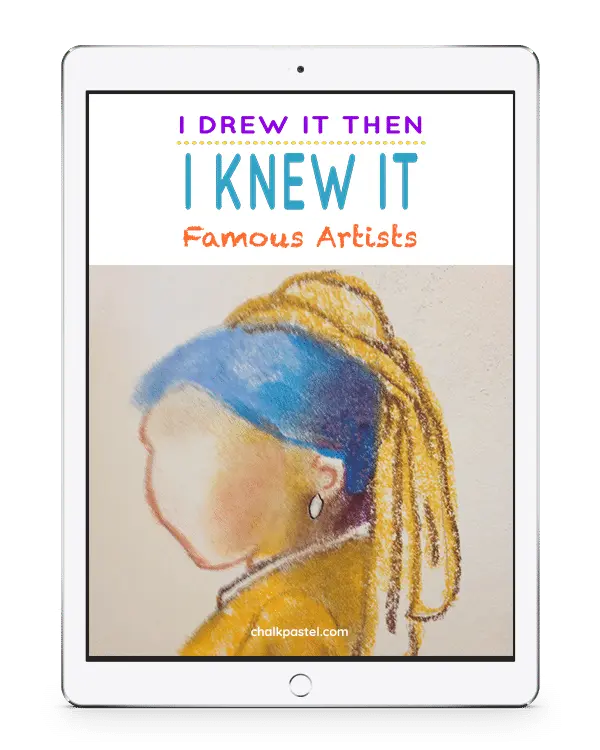 The Famous Artists Series
The Famous Artists Series: The You ARE An Artist Clubhouse Membership offers 47 famous artists video lessons for your homeschool including:
Vermeer
Michelangelo
da Vinci
Warhol
Monet
Rockwell
Rembrandt
Lichtenstein
Audubon
Beatrix Potter
… and a new one added about once a month!
The Famous Artists series is exclusive to the You ARE an Artist Complete Clubhouse. There is so much to learn about art, artists, and art history! The Famous Artist series is the perfect way to introduce these master artists and their works to your kids!