Exploring famous artists with your children has never been easier! Now you can expose your children to the glory and wonder of master artists like da Vinci, Michelangelo, Monet, Rembrandt, Vermeer, and so many more with chalk pastels!
It's no secret my children love art. Be it watercolors, acrylics, or chalk pastels they love creating and exploring different techniques and artists. Last year we enjoyed Chalk Pastel Techniques and Master Artists. But You ARE An Artist Chalk Pastels has expanded their Famous Artist series! So, we decided to take this week and devote it to learning more about famous artists!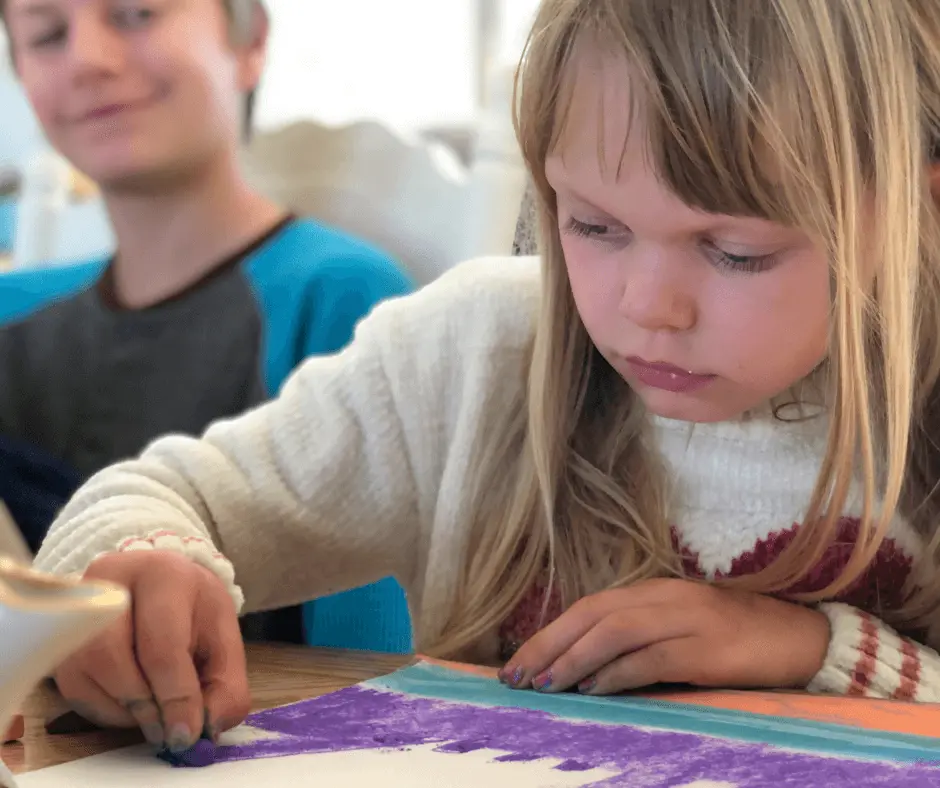 Exploring Famous Artists with Chalk Pastels
With the You ARE An Artist Clubhouse membership you'll have access to over 700+ chalk pastel lessons including Famous Artists video lessons with the following master artists:
Georgia O'Keeffe
Betsy Ross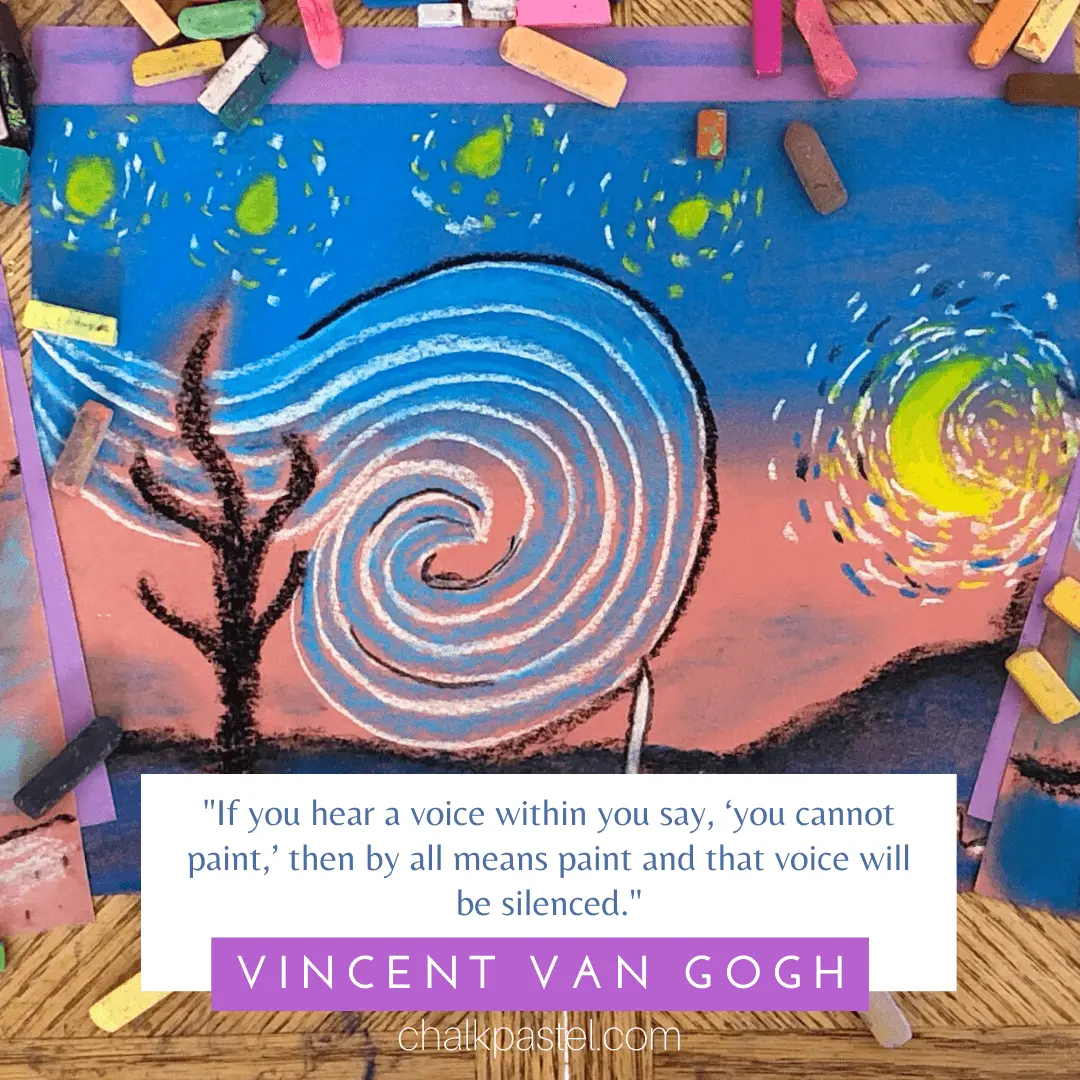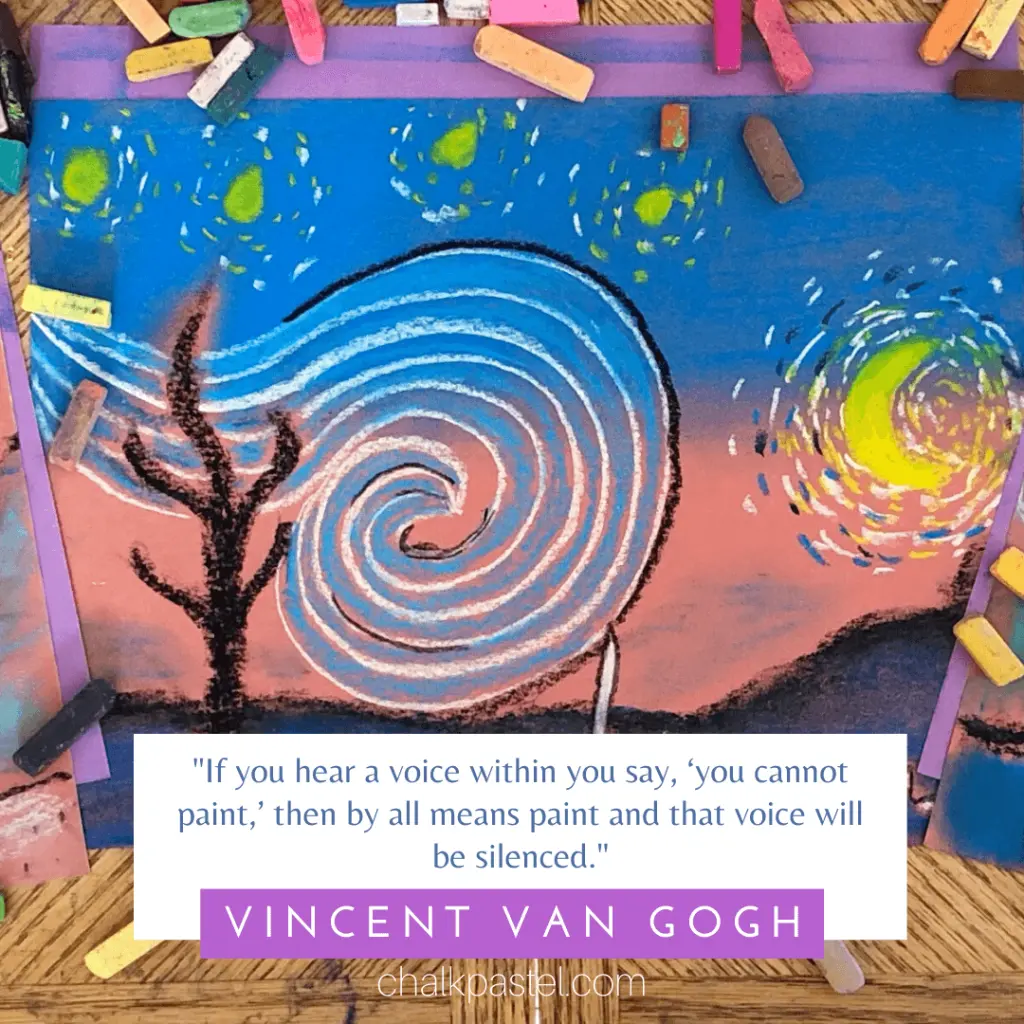 Plus, a new artist is added most every month! You ARE an ARTiST Complete Clubhouse members also get an I Drew It Then I Knew It Companion Guide with famous artists biographies, fast facts and more!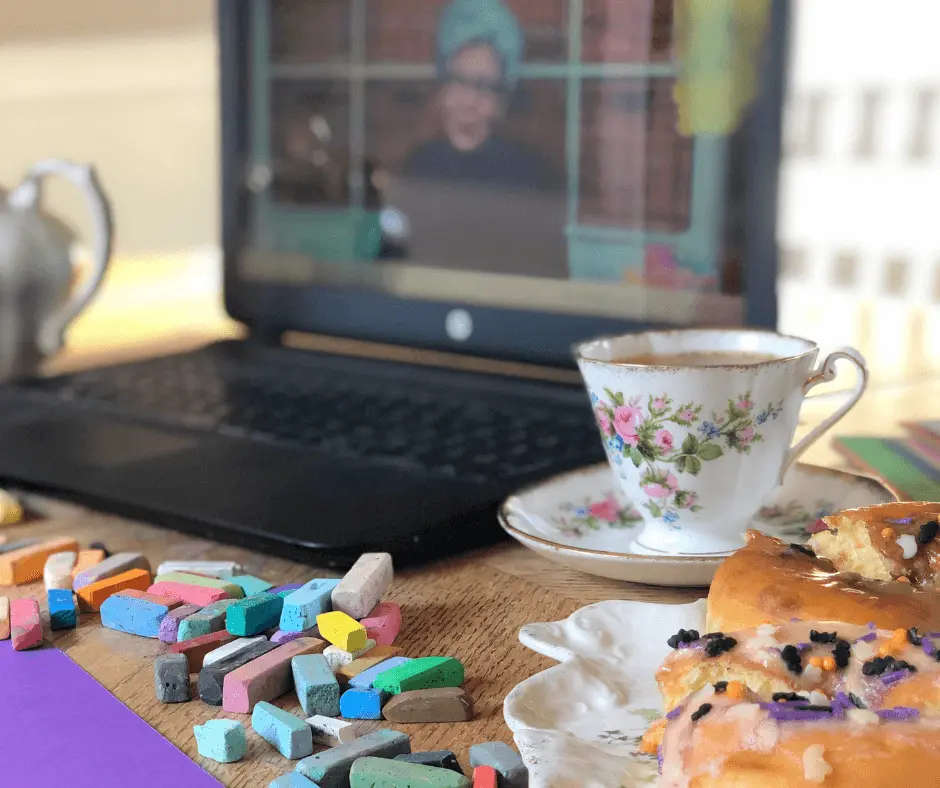 Exploring Famous Artists and Chalk Pastels
Before we get started, I always set the table with all our supplies. Don't worry chalk pastels are super easy! All you need is a cheap set of chalk pastels and a pack of construction paper! No intimidating art list necessary.
*Although, we have found that a few of the harder Nupastels come in handy when drawing faces and the human form.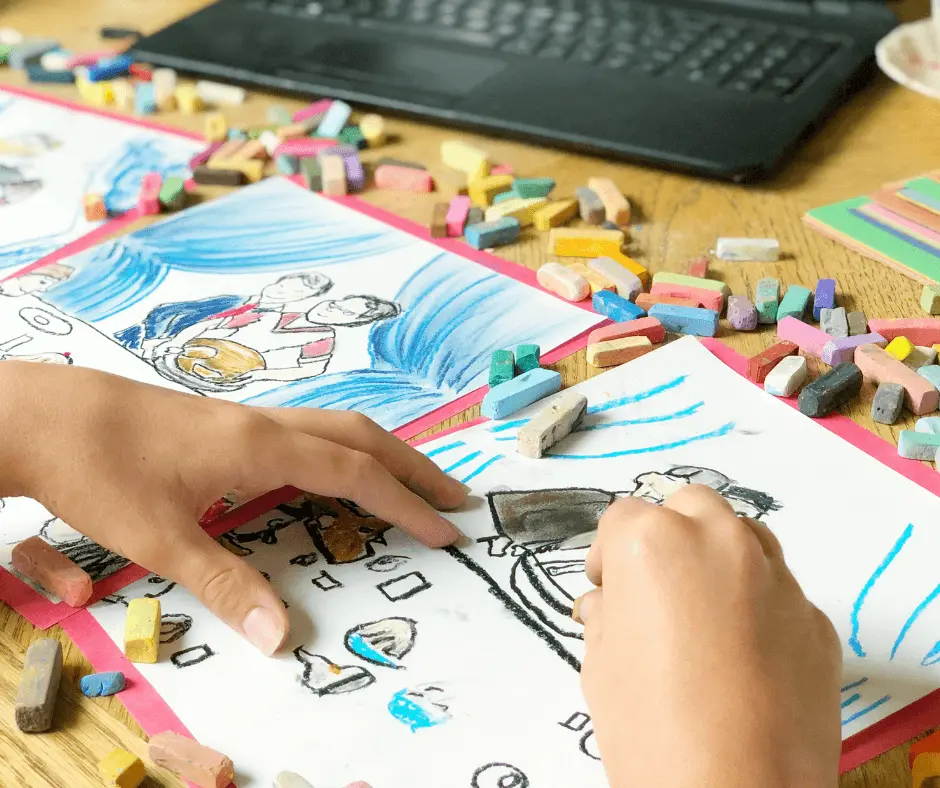 I always serve a favorite beverage and treat when we are having art lessons. When we did our paintings for Rembrandt, I had cinnamon muffins and warm cider on the table. For Monet's lesson, we had donuts and hot tea. It's totally up to you if you want to add this little extra bit of fun to your art lessons.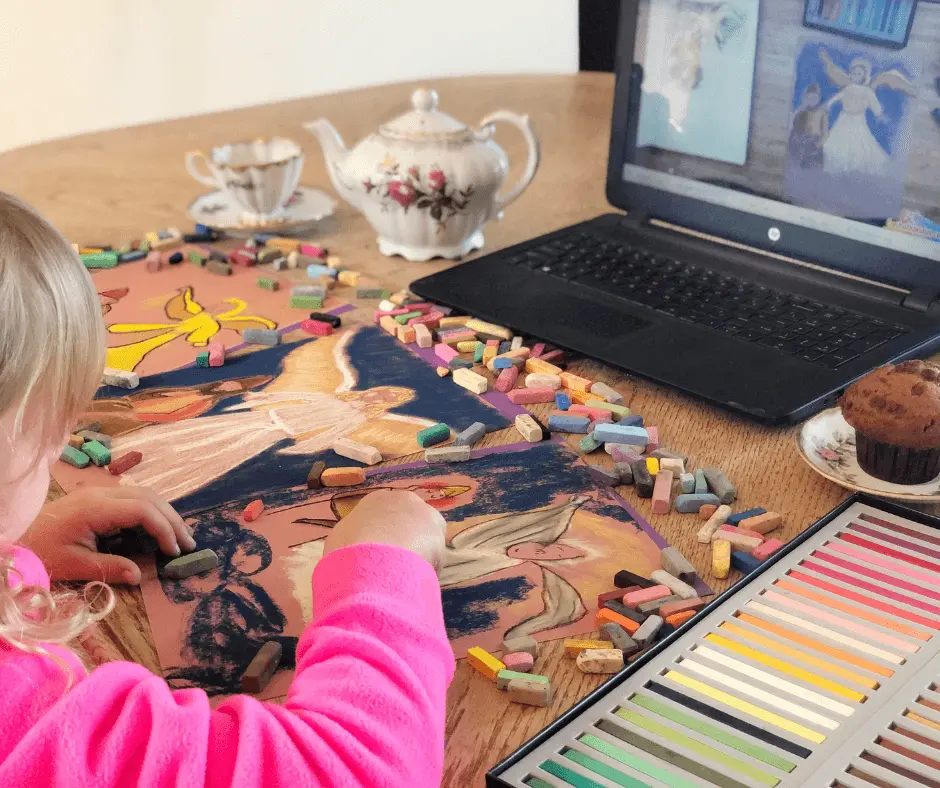 Exploring Famous Artists for Kids
FYI spills DO happen. It's OK, though. Just keep a roll of paper towels handy. I like to think that the master artists knew messes happened. It's all part of the process. Plus, not only are we learning about art, but we are also making treasured memories.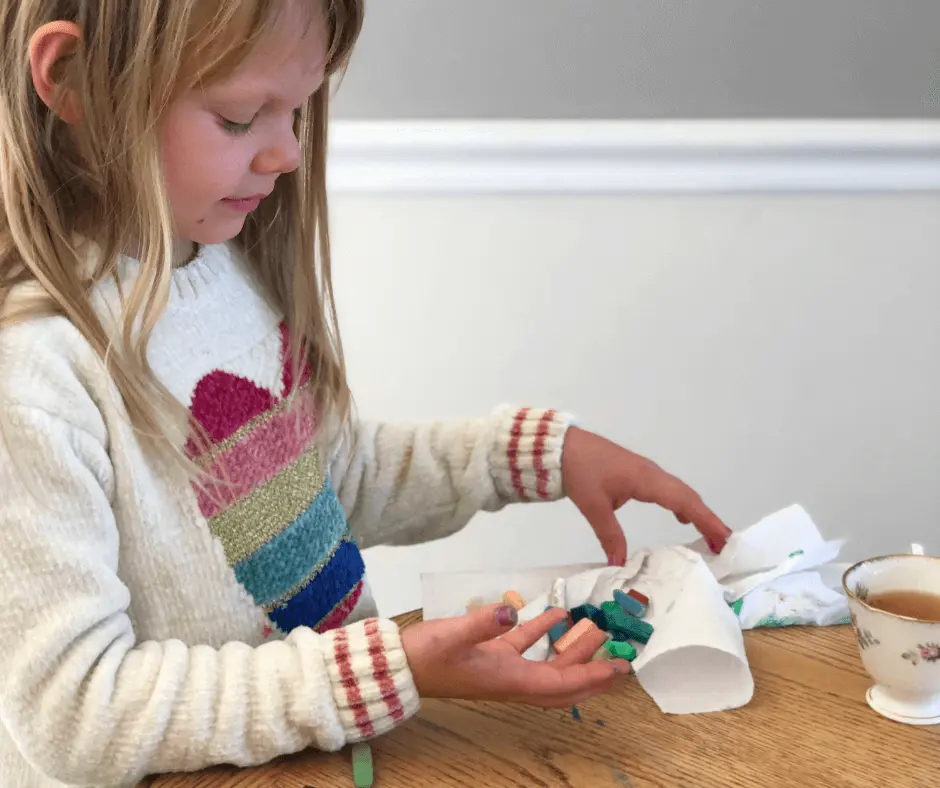 Exploring Famous Artists
Nana does an amazing job of bringing the master artists to a level that younger kids and older kids can understand and recreate. So, these lessons are perfect for beginner artists and advanced artists alike. She gives a little bit of history on each artist and even some of their techniques.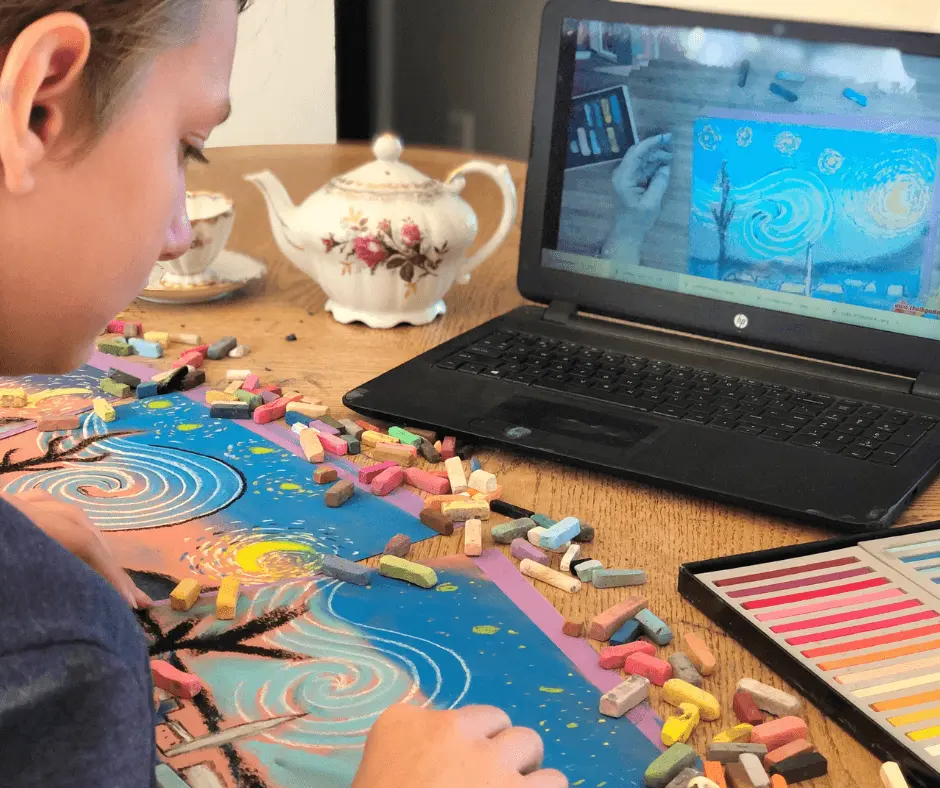 These lessons pair beautifully with Nana's Famous Artist Podcast series where she goes more in-depth about each master artist! We listened to her Johannes Vermeer podcast after our Vermeer lesson. It was a wonderful addition and so educational!
Exploring Famous Artists with Chalk Pastels
I love that we are learning facts and history about these master artists as well as spurring on further learning and interesting rabbit trails of discovery.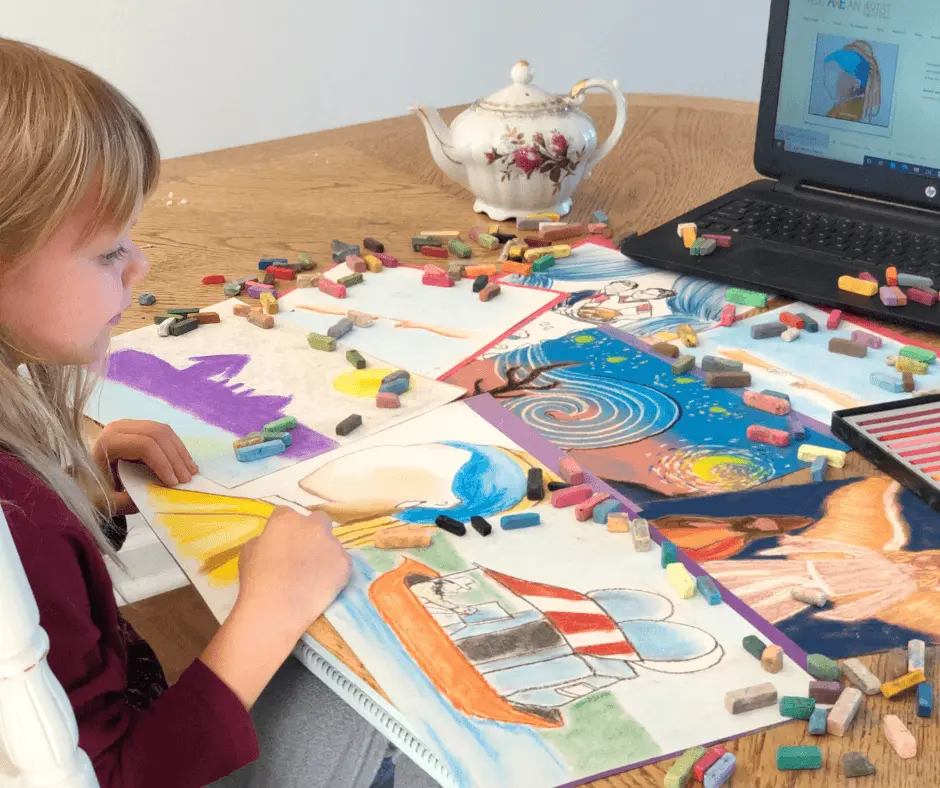 The master artists are a must for anyone interested in art history or art techniques. Plus, we are having such fun! Creative messes, chalk hands, and smiles all included!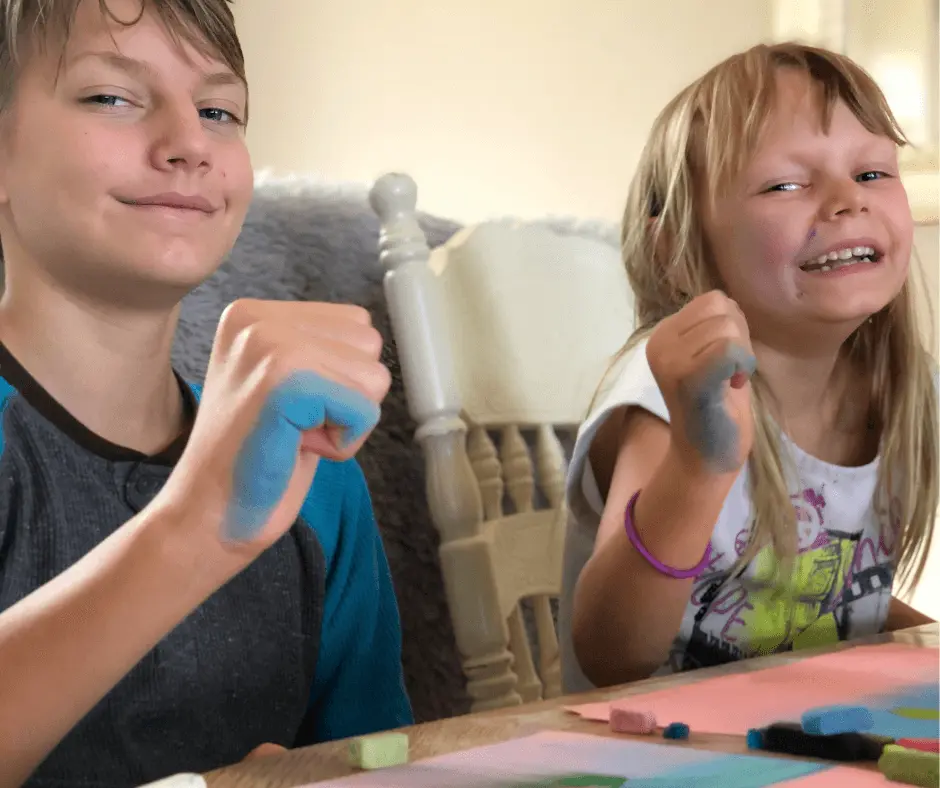 Enjoy making some beautiful memories with your children as you experience the famous artists chalk pastel art tutorials! With our I Drew It Then I Knew It Famous Artists Companion Workbook, you will get biographies of each famous artist, multiple planners, a book recommendation list, fast fact sheets, and overviews to work through Nana's art lessons.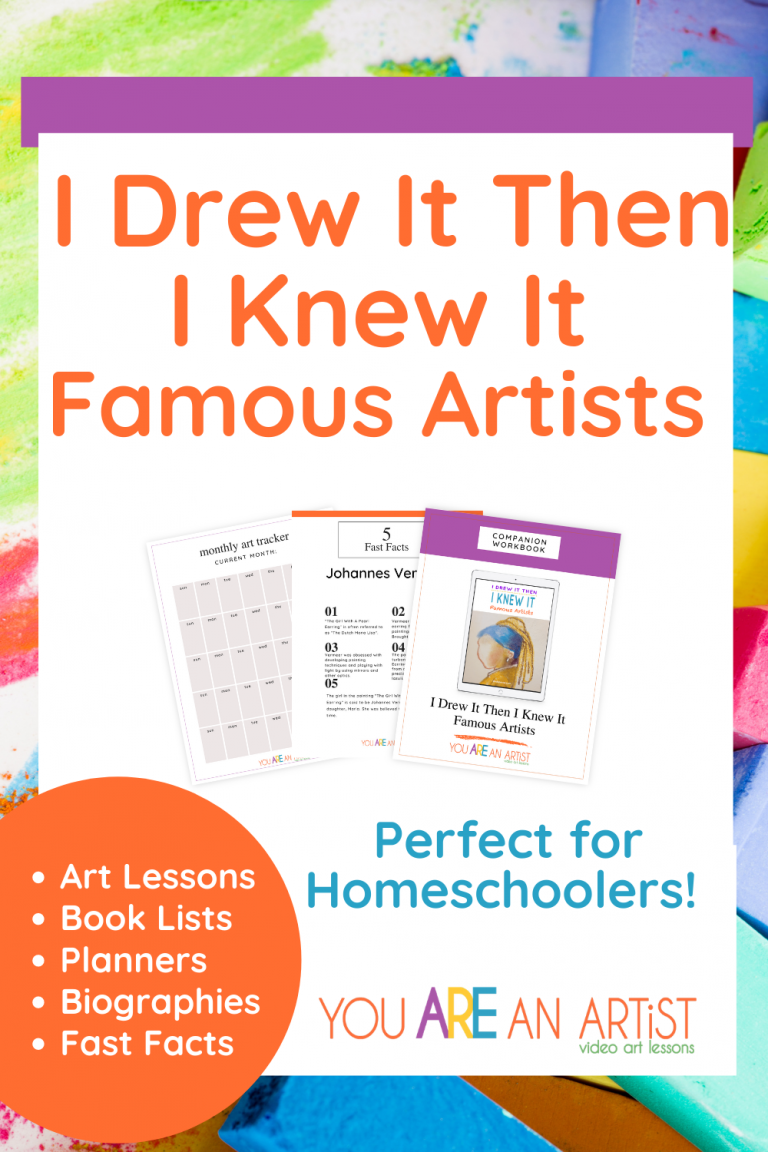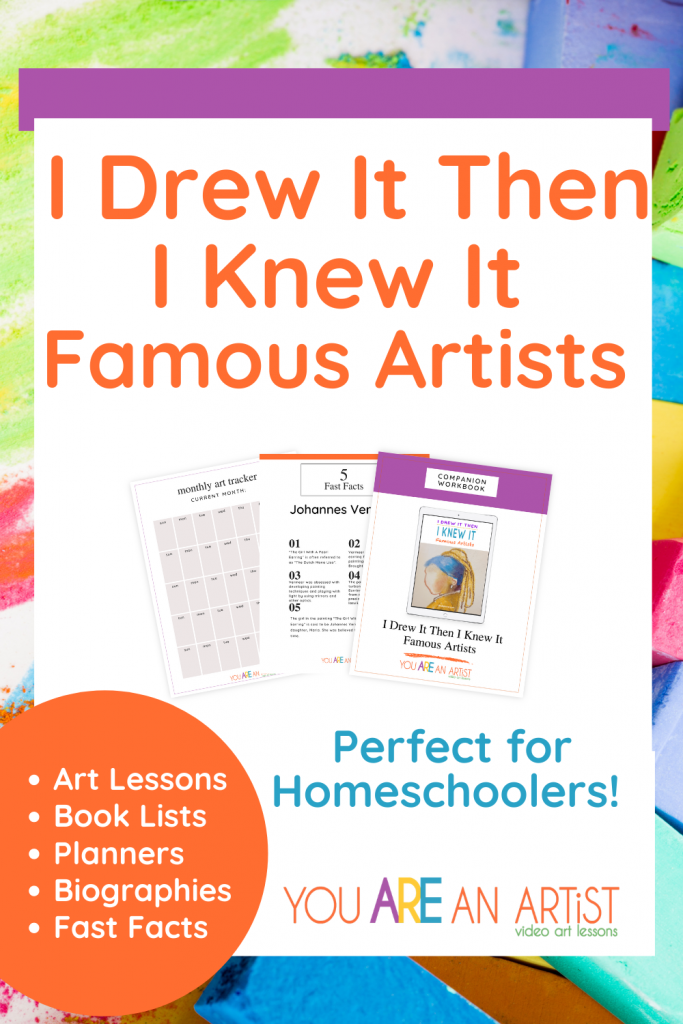 Our Famous Artists Companion Workbook paired with a Complete Clubhouse Membership is the perfect way to enjoy art history and a study of the master artists!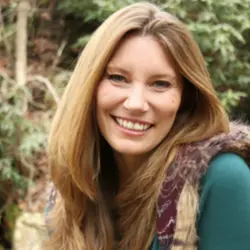 Erin is a writer, blogger, and homeschooler to two intense kids. Her blog is filled with information to help you explore a child led education while making meaningful connections with your children. Discover favorite read alouds, seasonal books, games, art projects, hands-on activities, and learn to just breathe through the ups and downs of life. She loves nature, farm life, good books, knitting, new pens, and hot coffee. Erin is a contributing writer for Weird Unsocialized Homeschoolers. Her work has also been featured on Simple Homeschool and Book Shark.