A homeschool art museum field trip has been on our list for years. This year, we have already been to one and have another planned for next semester. Here are 5 things I've learned about how to maximize the educational experience and family fun on your field trip to the museum.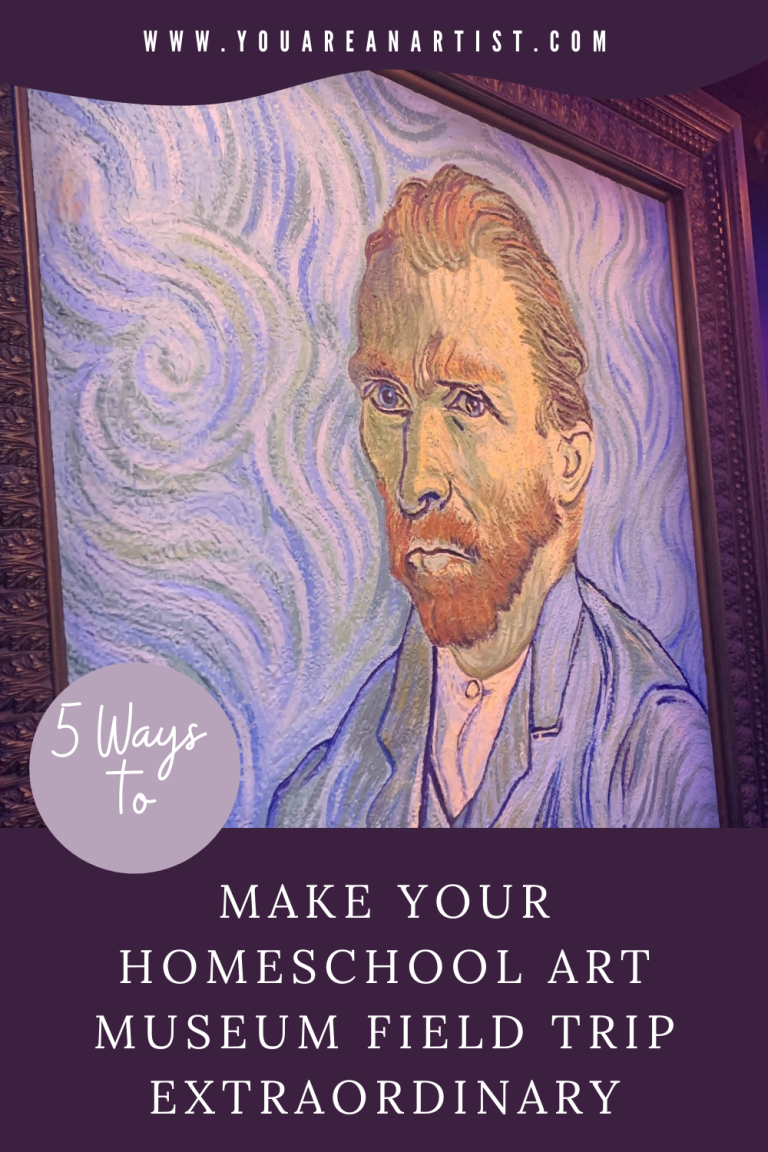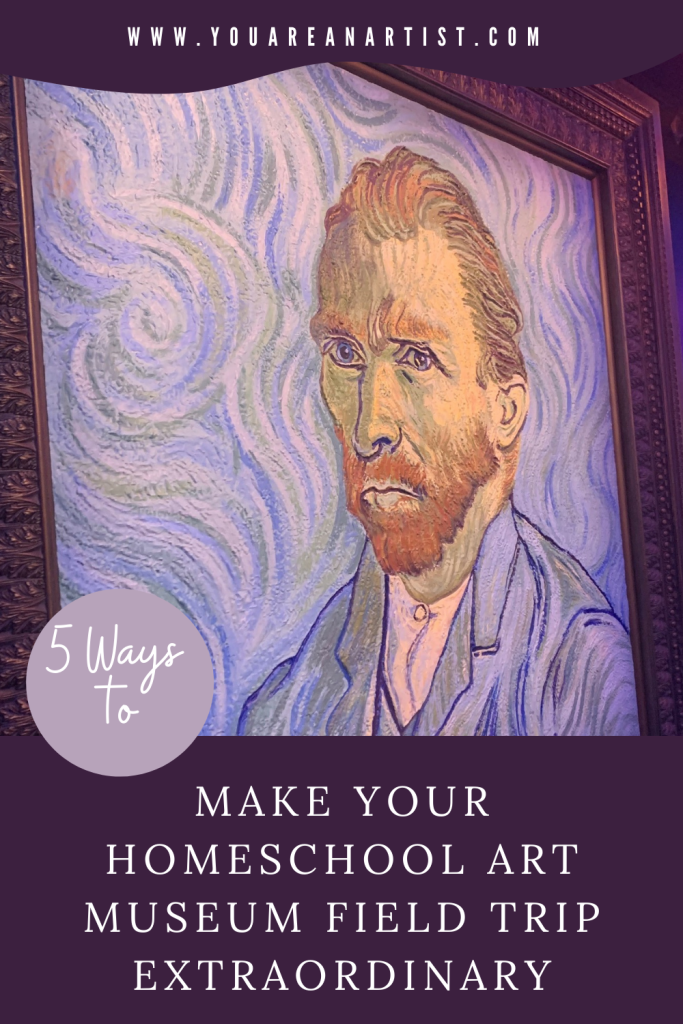 A Homeschool Field Trip To The Art Museum
Prior to this school year, we had only made one visit to an art museum in our entire decade of homeschooling. It was with our homeschool co-op and I did absolutely nothing to plan for it. We showed up and it was a fabulous experience for my son. He was in awe the entire day and declared it one of our best field trips ever.
I want to begin here because I think the most important part of any homeschool field trip, including one to the art museum, is simply committing to doing it. Whether or not you decide to include any of the extras I share in this post, just getting it on the calendar and going with your family to the museum is enough for a fabulous day.
Because my child enjoyed it so much the last time combined with his increasing interest and passion for art, I made a more comprehensive homeschool field trip to the art museum a must in our plans for this school year.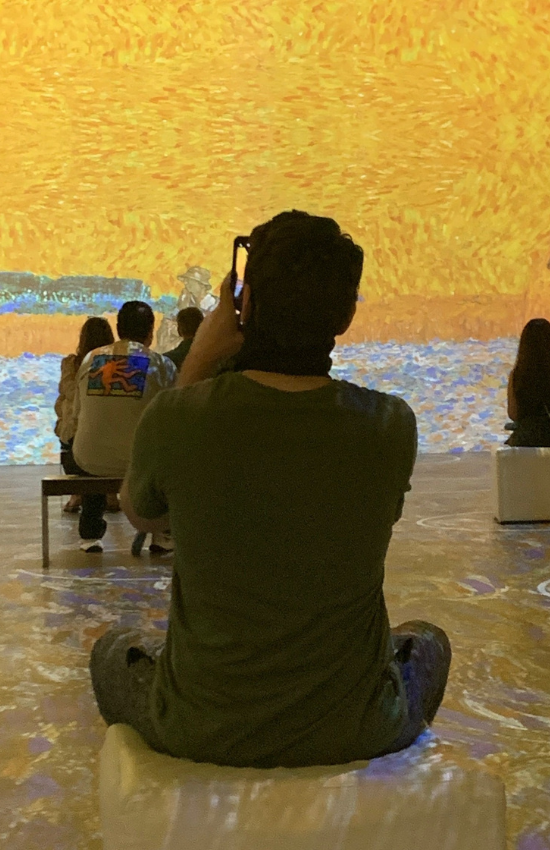 5 Ways To Make Your Homeschool Art Museum Field Trip Extraordinary
Here are five things that have worked well in making the most of our art museum field trips.
1. Art Study
The week prior to our planned trip to the museum, my son and I studied various works of art we knew we would see in person. We looked at books, replicas, and even studied some works on art online.
This made the learning that much more robust throughout the week, and when we finally saw the art person, my son already had some ideas about he wanted to investigate further.
The best part for me was hearing him exclaim, "Oh! I've been waiting to see this one. It's my favorite!"
Giving him this foundation allowed him to explore the museum with so much more awareness and understanding.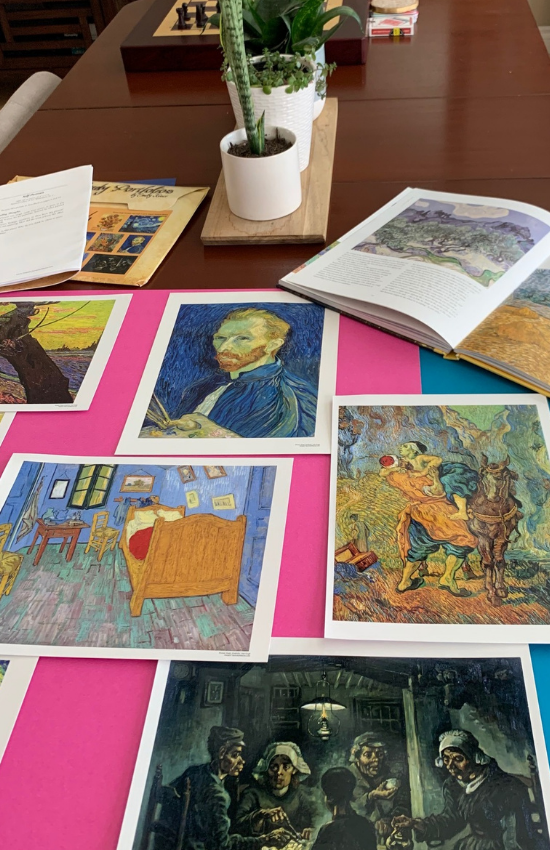 2. Videos
When we visited the Van Gogh Immersive Experience earlier this year, we watched a few videos ahead of time on YouTube about the life of Van Gogh.
Knowing more about the artist allowed for deeper conversations between my son and I about the mood and tone of his art. Plus, my son appreciated the fact that this creative genius also overcame some significant struggles in his lifetime.
This discussion made the art that much more real and accessible for both of us.
(Learn More About The Van Gogh Experience For Homeschoolers.)
3. Create Your Own Masterpiece
One of the easiest and most fun ways to extend learning beyond the day of the field trip is allow your child to create their own version of the art.
Learning about the artist and the art itself in You ARE An Artist lessons, combined with the process of creating our own masterpieces, made the art feel that much more personal and relevant. This immersive, multisensory approach to learning helped my son feel more connected to the information – and we had so much fun!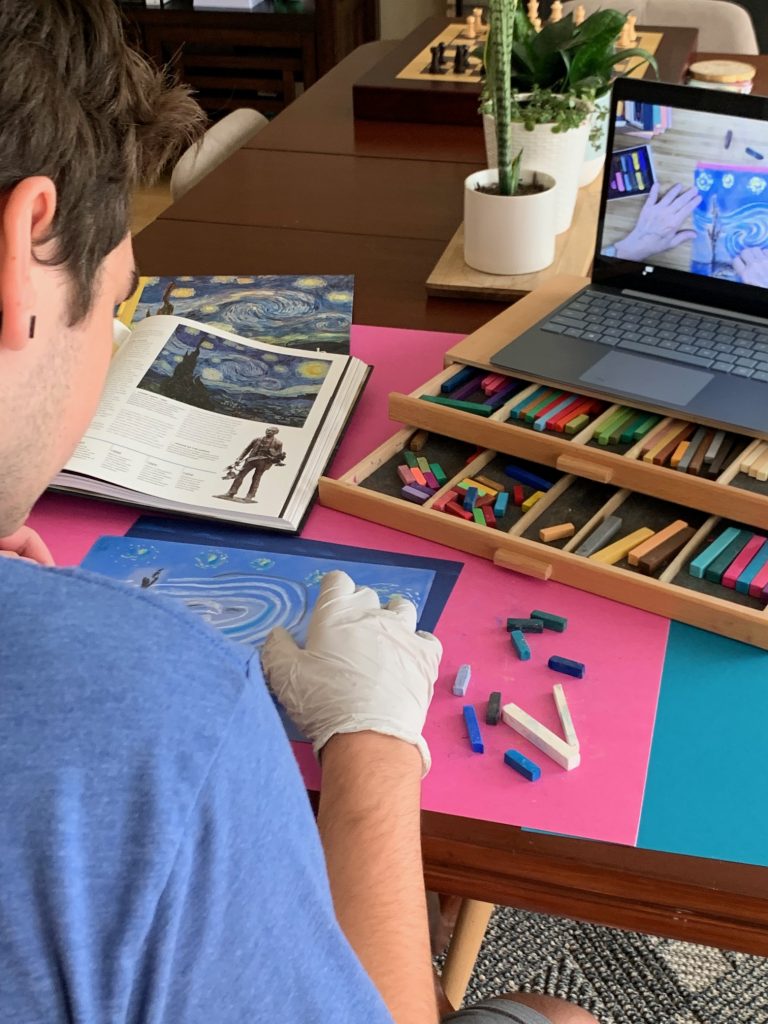 While we created Van Gogh masterpieces earlier this year, there were so many options for this type of hands-on learning.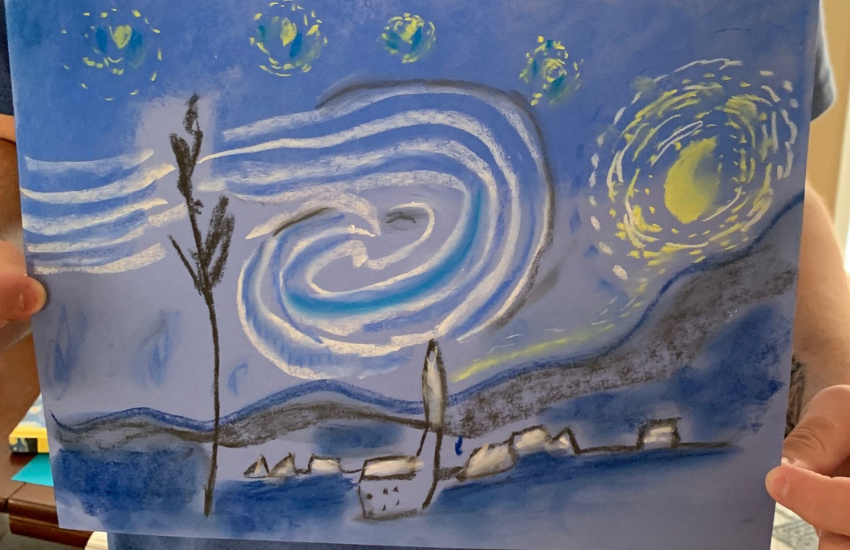 4. Take Your Time (don't rush and don't require)
This is a mom tip that makes our field trips everywhere, including art museums, more engaging and fun. I try not to rush or require. This means allowing my son to spend as much time as he likes with any one exhibit or work of art. It also means leaving early if he is just not enjoying it as much as we'd planned, or skipping certain sections to get to what he is most interested in.
This may seem simple, but in my early years as a homeschool mom, I frequently felt pressure to "maximize" the field trip. It never worked well and took all the pleasure out of what could've been a relaxed, enjoyable day of learning. Now, I know. My best field trip advice really is this – Don't rush, don't require. Just let the day unfold and appreciate the time together.
5. Consider Virtual Art Museum Options
If you are not easily able to take a field trip to an art museum, don't let that stop you! Some of the best field trips we've taken have been virtual ones. There is a plethora of opportunities to visit art museum virtually.
In The Ultimate Guide To Virtual Art Museums, you will find an complete list of virtual art museum options for you and your family!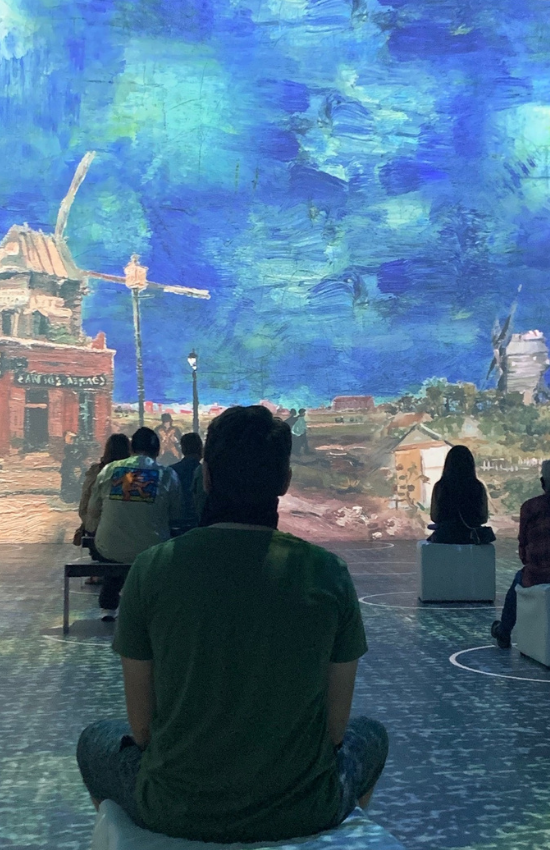 Additional Resources For Homeschool Art Lessons
In addition to the field trips themselves, I am passionate about art being an essential part of our children's education. In my own home, art has helped my son learn across subjects. It has also deepened his connection to and love of beauty.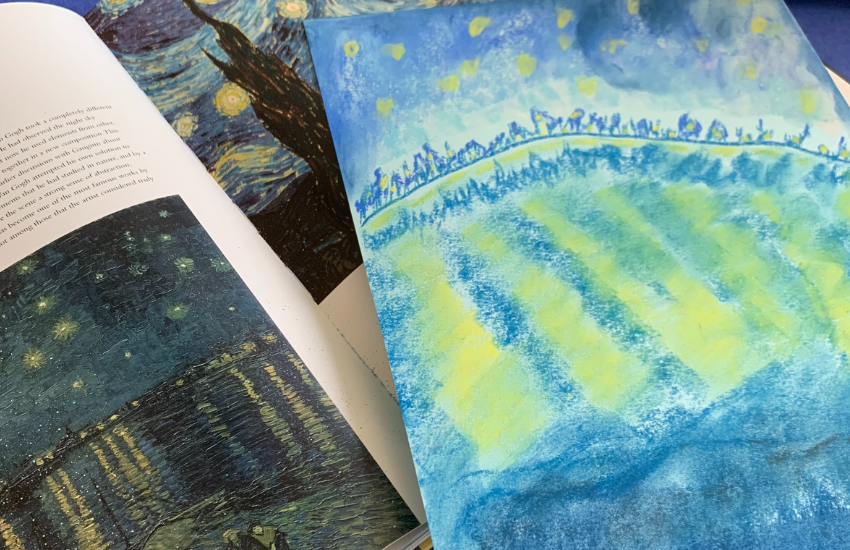 One of my favorite resources for incorporating art lessons into your homeschool is Exploring Famous Artists with chalk pastels. With the You ARE An Artist Clubhouse membership you have access to over 700+ chalk pastel lessons including Famous Artists video lessons with the following master artists:
Monet
Vermeer
Michelangelo
Norman Rockwell
Rembrandt
Audubon
Van Gogh
Degas
da Vinci
Lichtenstein
Warhol
O'Keefe
Picasso
Eric Carle and more…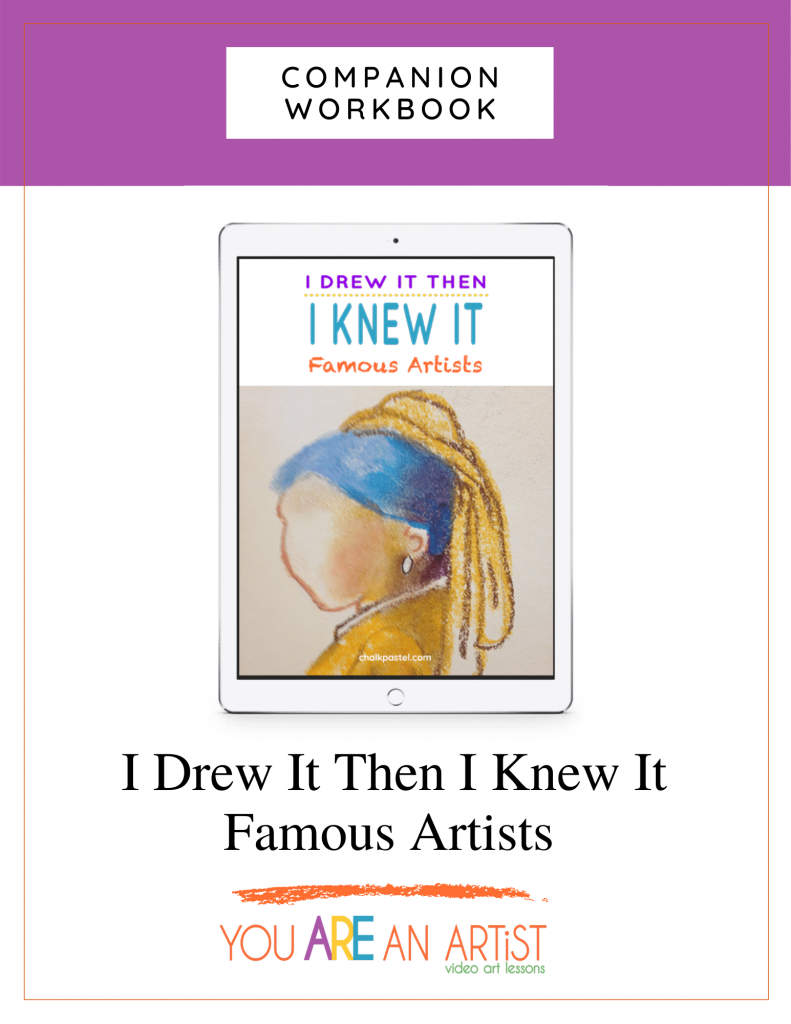 Plus, a new artist is added most every month! You ARE an ARTiST Complete Clubhouse members also get an I Drew It Then I Knew It Companion Workbook with famous artists biographies and more!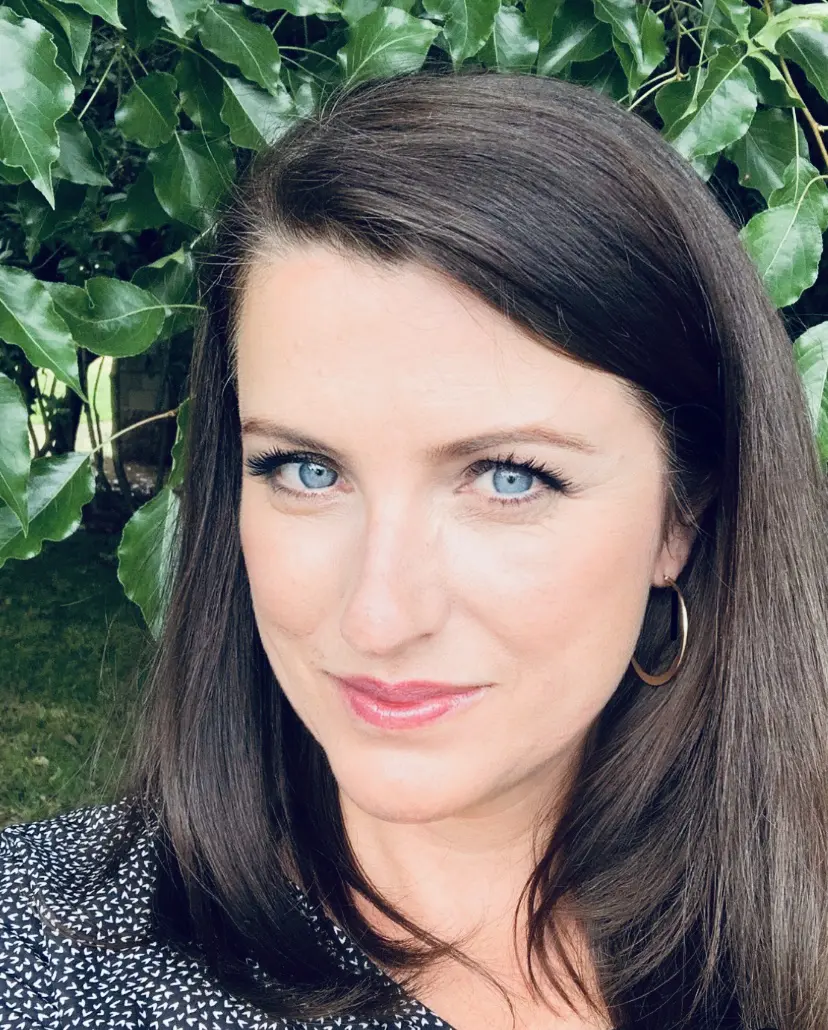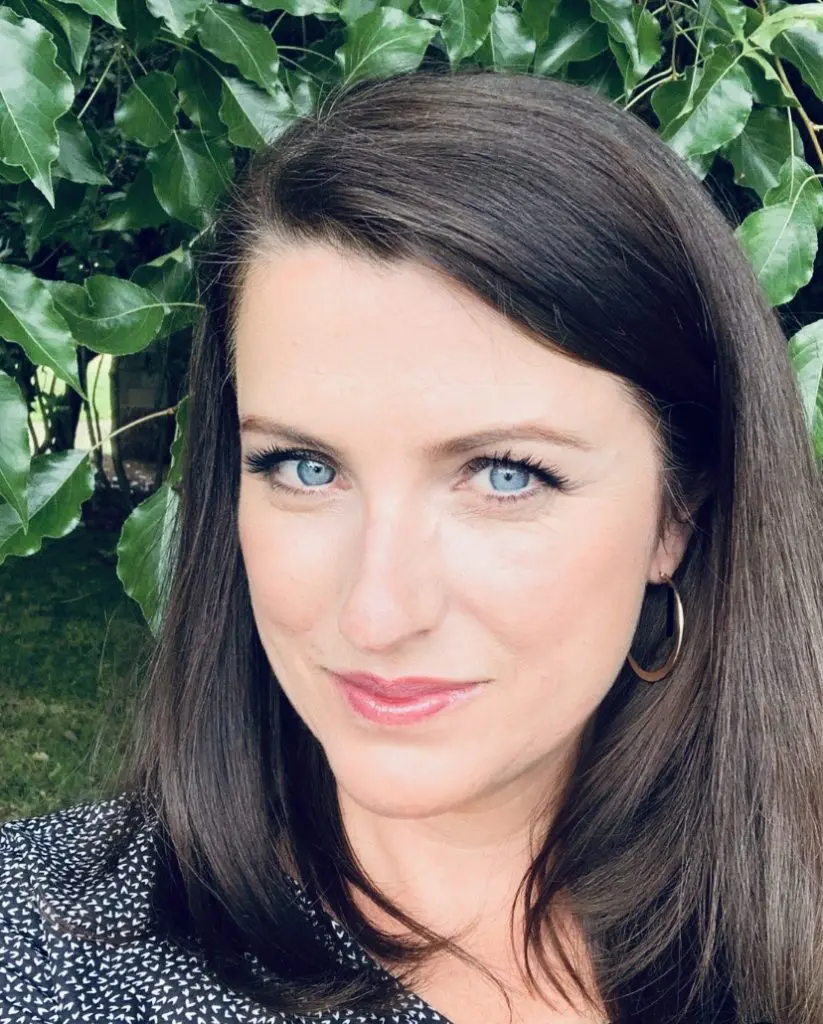 Shawna Wingert is a special education teacher turned writer, speaker and consultant. She is also a homeschooling mom of two brilliant boys with differences and special needs.  Shawna has written four books for parents – Everyday Autism, Special Education at Home, Parenting Chaos and her latest, Homeschooling Your Child With Special Needs. She helps parents of children with learning differences, behavioral challenges and special needs every day at DifferentByDesignLearning.com.