There are so many benefits of studying music and great composers in high school! Here is the homeschool music curriculum for high school that makes it easy and suitable for fine arts transcript credit.
…music appreciation is different from playing an instrument in the same way that being a natural actor is different from enjoying a Shakespeare play, or being able to paint is different from enjoying a painted picture. I think that all children, not just the musically inclined ones, should learn to appreciate music.

-Charlotte Mason
Benefits of Homeschool Music Curriculum For High School
Why would you study music and composers in high school? With these studies, your high schooler can:
Grow a real love for wonderful music
Connect with art of all kinds
Discover a better understanding of how to express feelings and thoughts
Earn a fine arts credit!
You just may find that your high schoolers will make music and art appreciation their own. Your high schoolers might not push these studies aside when they get busy – but carve out time for them! Time to slow down and to listen.
Fun Example of John Willliams Composer Study
Here is an example of our homeschool music curriculum for high school with a study of composer John Williams. Enjoy this fun medley of John Williams compositions. It is guaranteed to put the tunes in your head for the rest of the day. Besides, it is designed by a clever young man who really worked hard a putting a great medley together. This may also give you some ideas if your high schooler is studying videography.
How to Use You ARE an ARTiST Homeschool Music Curriculum for High School
Our fine arts homeschool plans for high school can be enjoyed independently by your high schooler.
Schedule a composer of style of music to be listened to for a period of time.
Very few supplies needed. You can use the Classical Music Start Up Kit.
One afternoon a week, your high schooler can focus on one composer.
Your student uses the Listening Log included in the plans to record answers and thoughts. Remember, there are no right or wrong answers. It is perfectly acceptable for your student to write that he thinks that a certain selection of music is 'annoying,' if he has taken the time to listen and to respond.
Your high schooler then uses the log sheets to then write a biographical summary of the composer and to respond to the music he listened to. This is a written narration.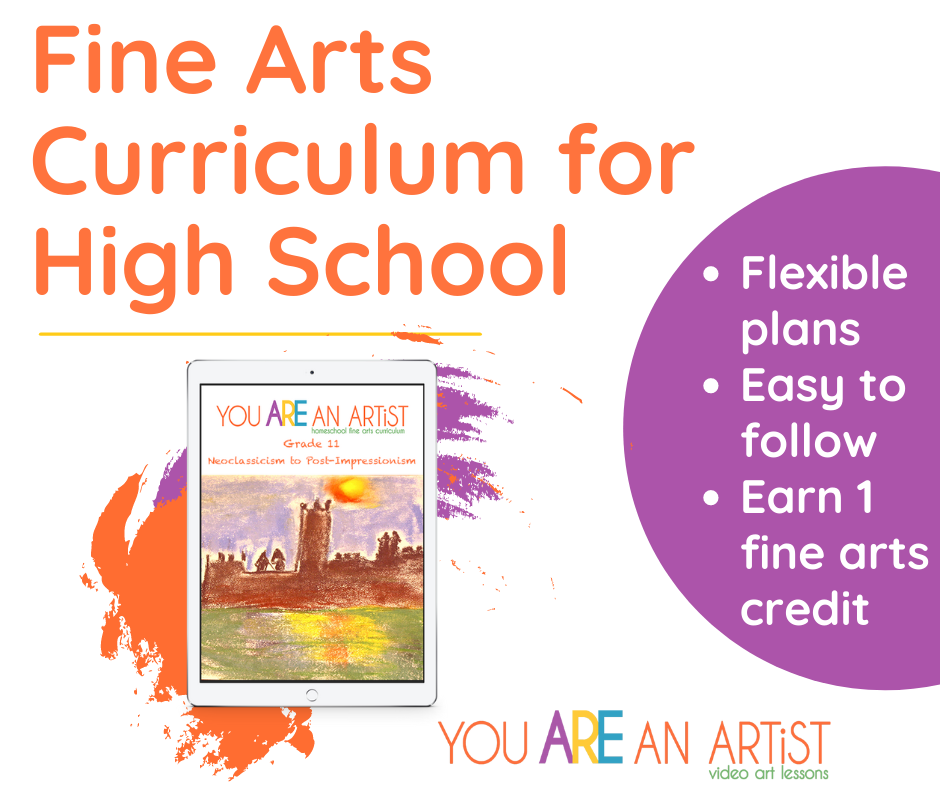 With our homeschool music curriculum, think of all of the great music you can listen to in those short, few minutes each week. It adds up over the course of a year and a lifetime and is well worth the effort!
More Fine Arts Resources for Your Homeschool
— You ARE an ARTiST Clubhouse members enjoy ALL Homeschool Fine Arts Plans at 50% off! —
You ARE an ARTiST's plans pull together affordably priced materials along with internet links so you can have a reasonably priced art and music appreciation program. There are 32-36 weeks planned at each level, and this allows your family plenty of flexibility to complete the curriculum in one homeschool year. The plans are listed by grade, but you can also use Grades 1-8 family-style if you have multiple children at home.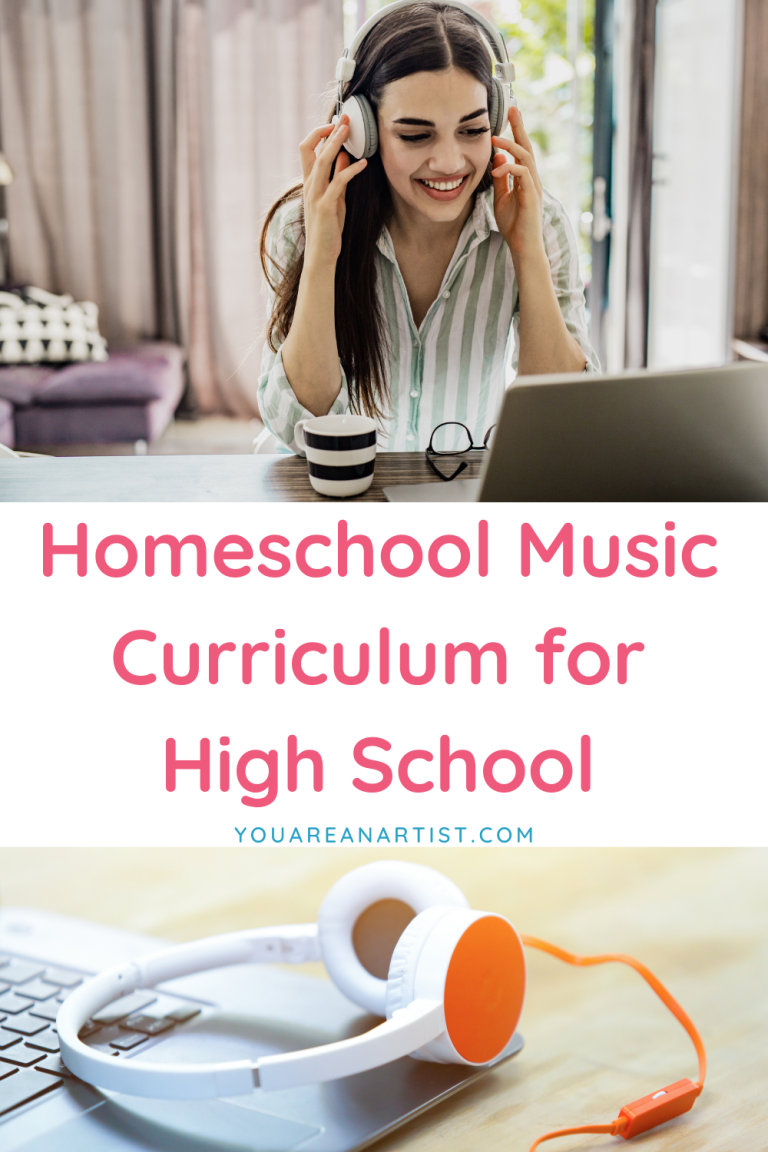 Written by Barb McCoy and updated by Tricia Hodges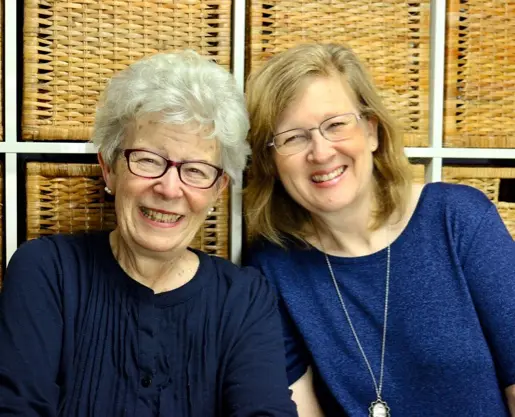 Growing a love of art at You ARE an ARTiST is a multi-generational passion! Tricia is Nana's daughter and a mama of five children. Nana shared her first chalk pastel art lessons with her grandchildren around Tricia's kitchen table. Homeschooling since 2000, Tricia has seen the fruits of home education with three homeschool grads so far! She shares the art and heart of homeschooling at Hodgepodge and is author of the book, Help! I'm Homeschooling! She and her husband, Steve, are also owners of sister sites Homeschool Nature Study and The Curriculum Choice.