Are you doing a Mark Twain literature study in your homeschool? If you are reading any of Mark Twain's books then be sure to check out Nana's Mark Twain video art lesson!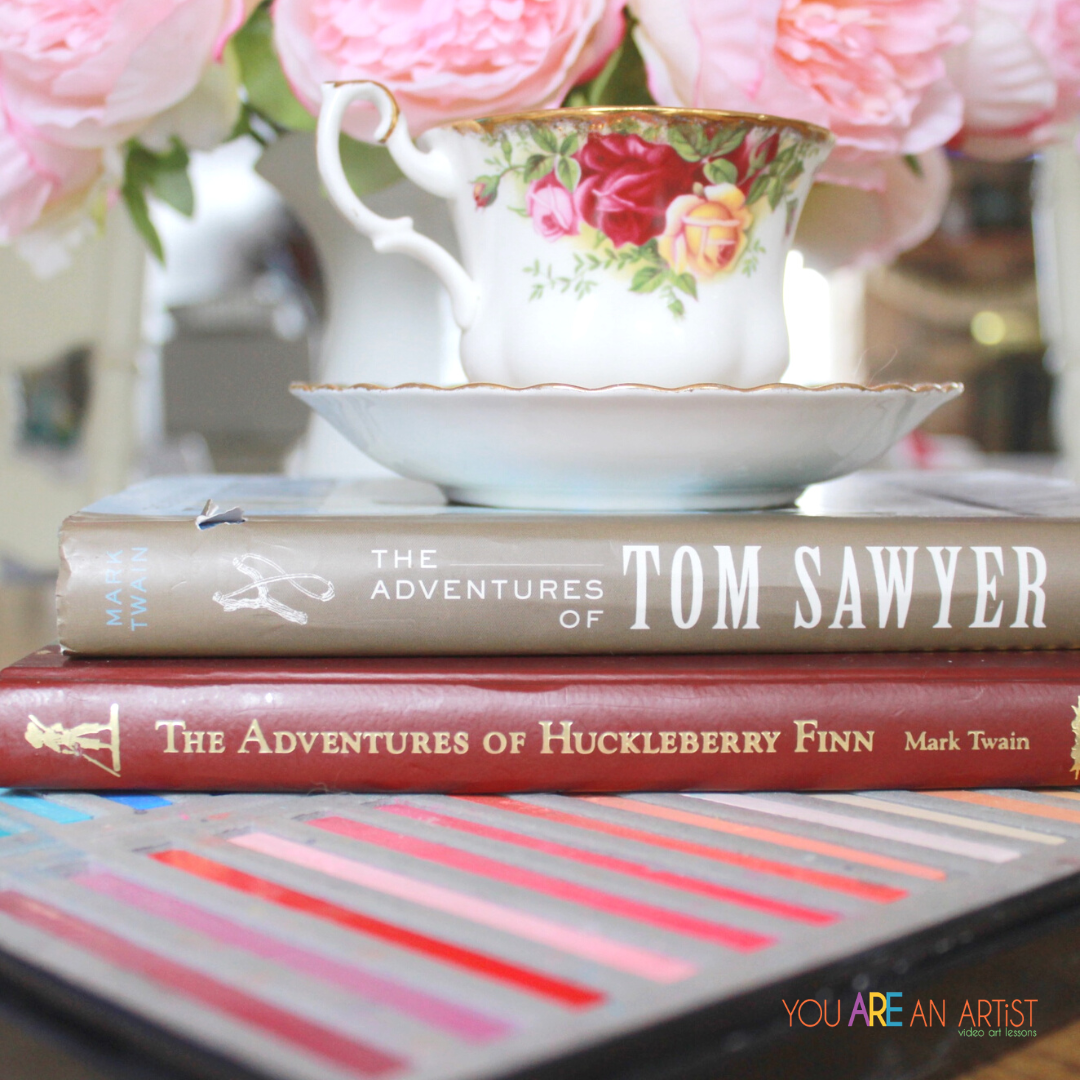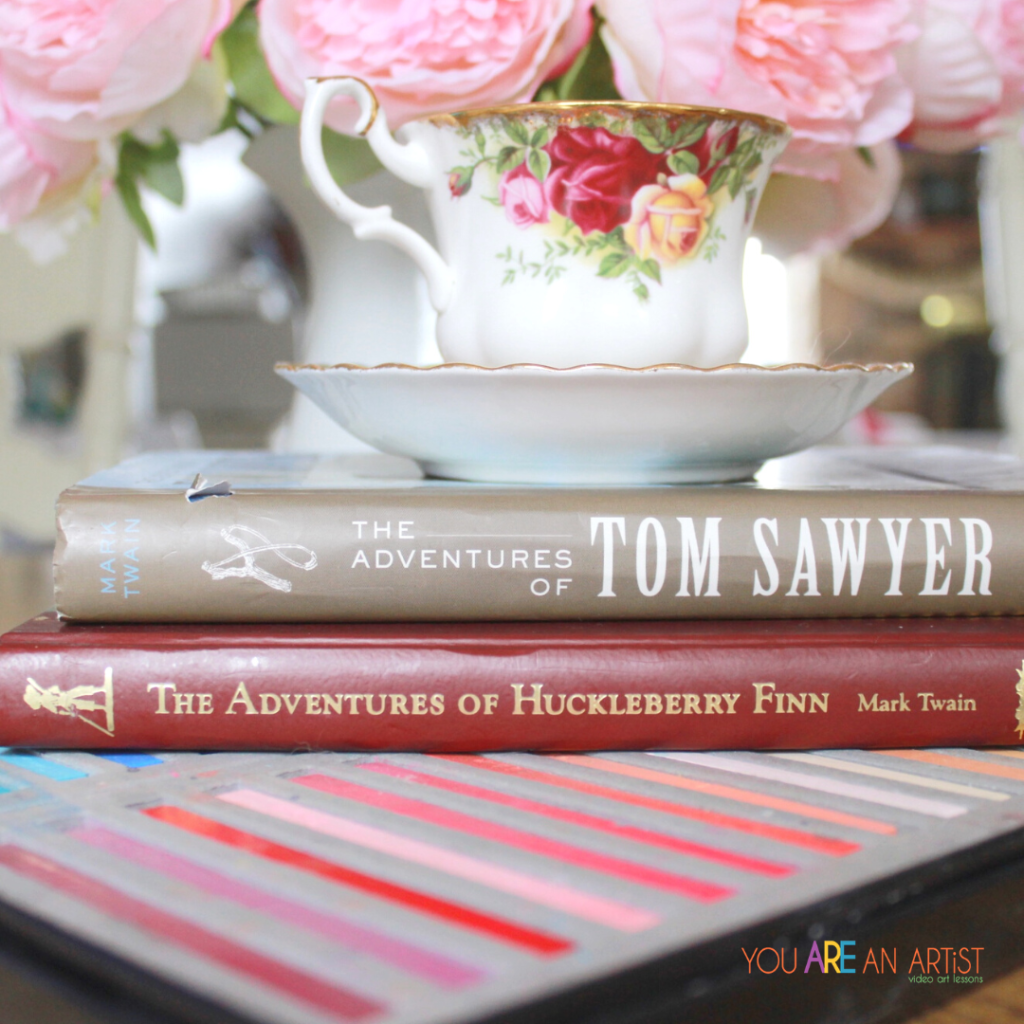 Books By Mark Twain For Kids
Humor is mankind's greatest blessing.

Mark Twain
Mark Twain is considered one of the most significant figures in American literature. His real name was Samuel Langhorne Clemons, and he was born in Florida, Missouri in 1835 when Halley's comet came through. Did you know Mark Twain died in 1910, just one day after Halley's comet came its closest to Earth? It's also interesting to think about the fact that he was alive during the Civil War.
During his life, he worked at a newspaper owned by his brother, and later as a steamboat pilot on the Mississippi river. The Mississippi, therefore, became an integral part of many of Twain's writings. Many people believe that Samuel Clemons took up his pseudonym "Mark Twain" from a term meaning safe depth by the crewman of the steamboats.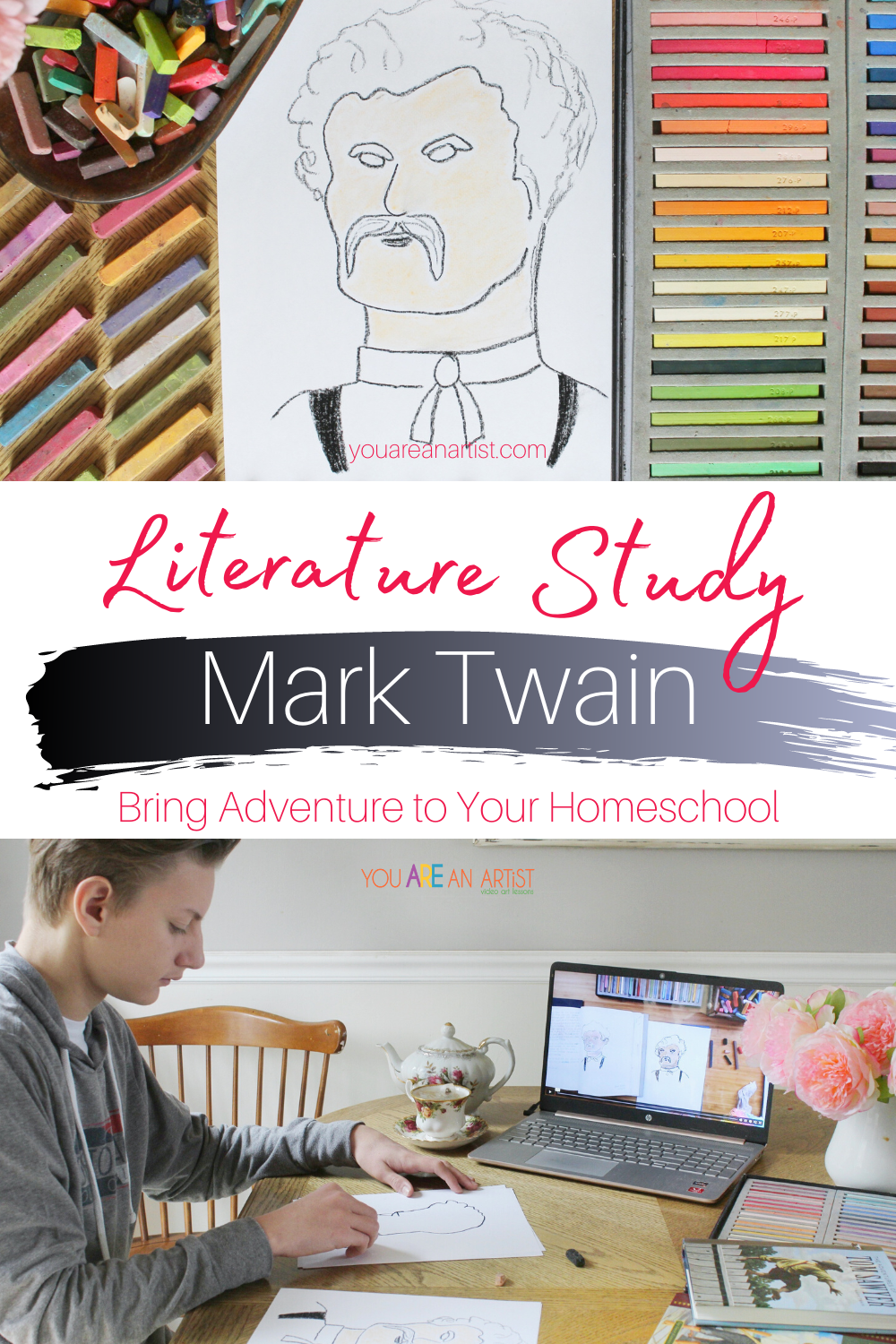 Don't let schooling interfere with your education.

Mark Twain
Mark Twain did not shy away from challenging the roles of race and class in America. He wrote many books, and older children and teens tend to enjoy them. Though you know your child best, I'd recommend ages 14 and up can read the originals, but the abridged versions for ages 10-13. There are themes of violence and racism in The Adventures of Tom Sawyer and the Adventures of Huckleberry Finn, so you'll want to judge for yourself what your child is ready for.
A list of his books geared toward older kids are:
The Adventures of Tom Sawyer
Adventures of Huckleberry Finn
The Prince and the Pauper
A Connecticut Yankee in King Arthur's Court

Mark Twain Homeschool Study
My mother had a great deal of trouble with me, but I think she enjoyed it.

Mark Twain

Nana brings Mark Twain literature studies to life with her Mark Twain video art lesson! All you'll need is a piece of white copy paper and a starter set of chalk pastels to recreate this famous and witty American novelist while Nana shares her knowledge about Mark Twain!
Mark Twain, also known as the greatest humorist and author America has ever produced!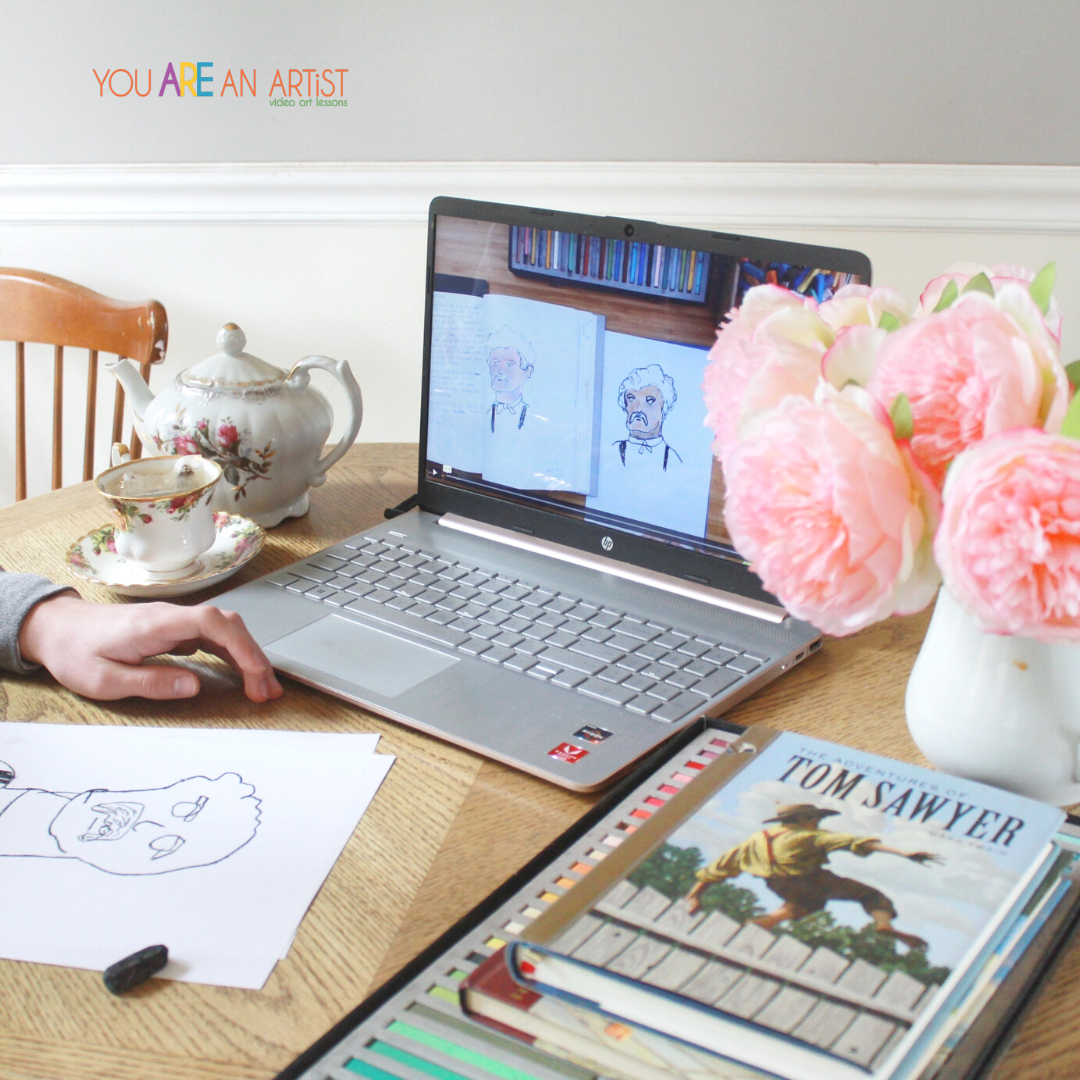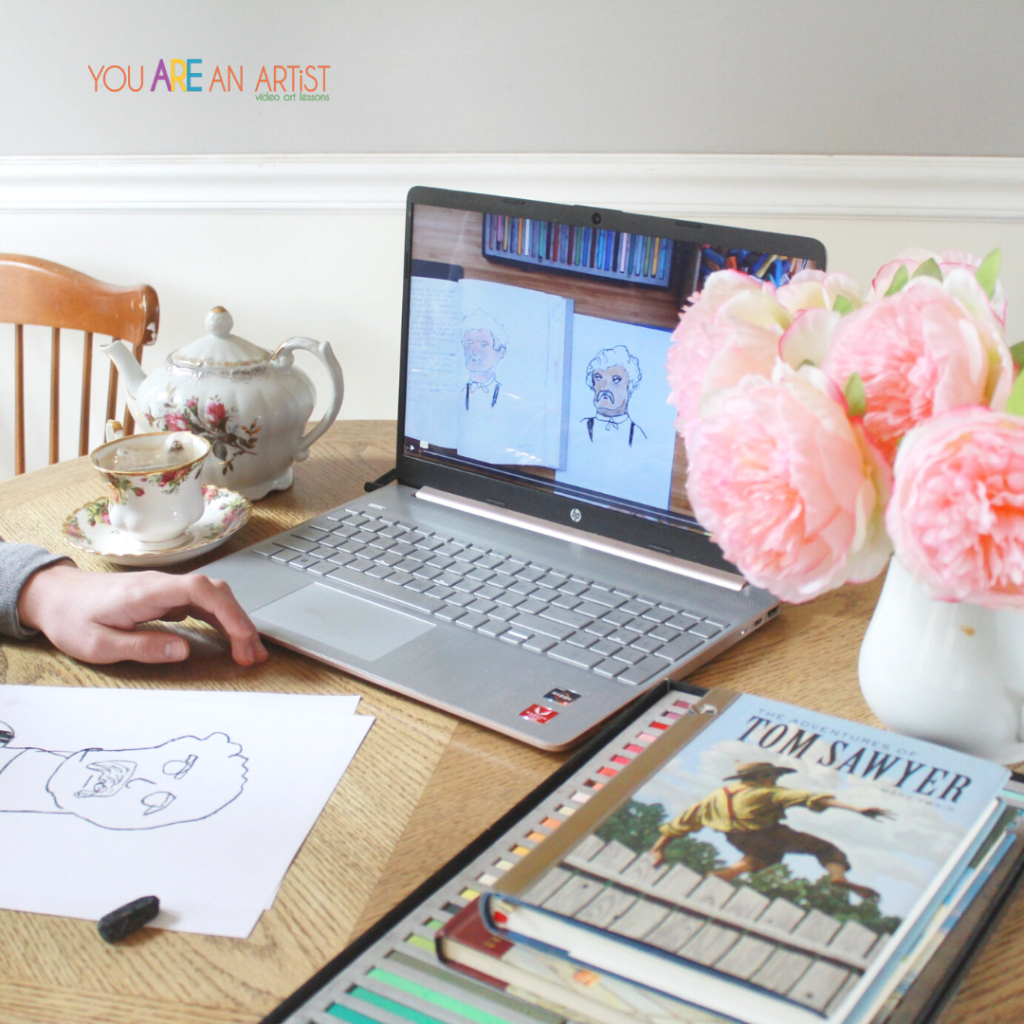 Literature In Your Homeschool
With the You ARE An Artist Complete Clubhouse Membership, you'll have access to 800+ art lessons, including exclusive access to You ARE An Artist Clubhouse Literature Video Art Lessons such as:
There is so much literature goodness to explore with chalk pastels! Be sure to check out 7 Engaging American Literature Curriculum Choices for Your Homeschool too!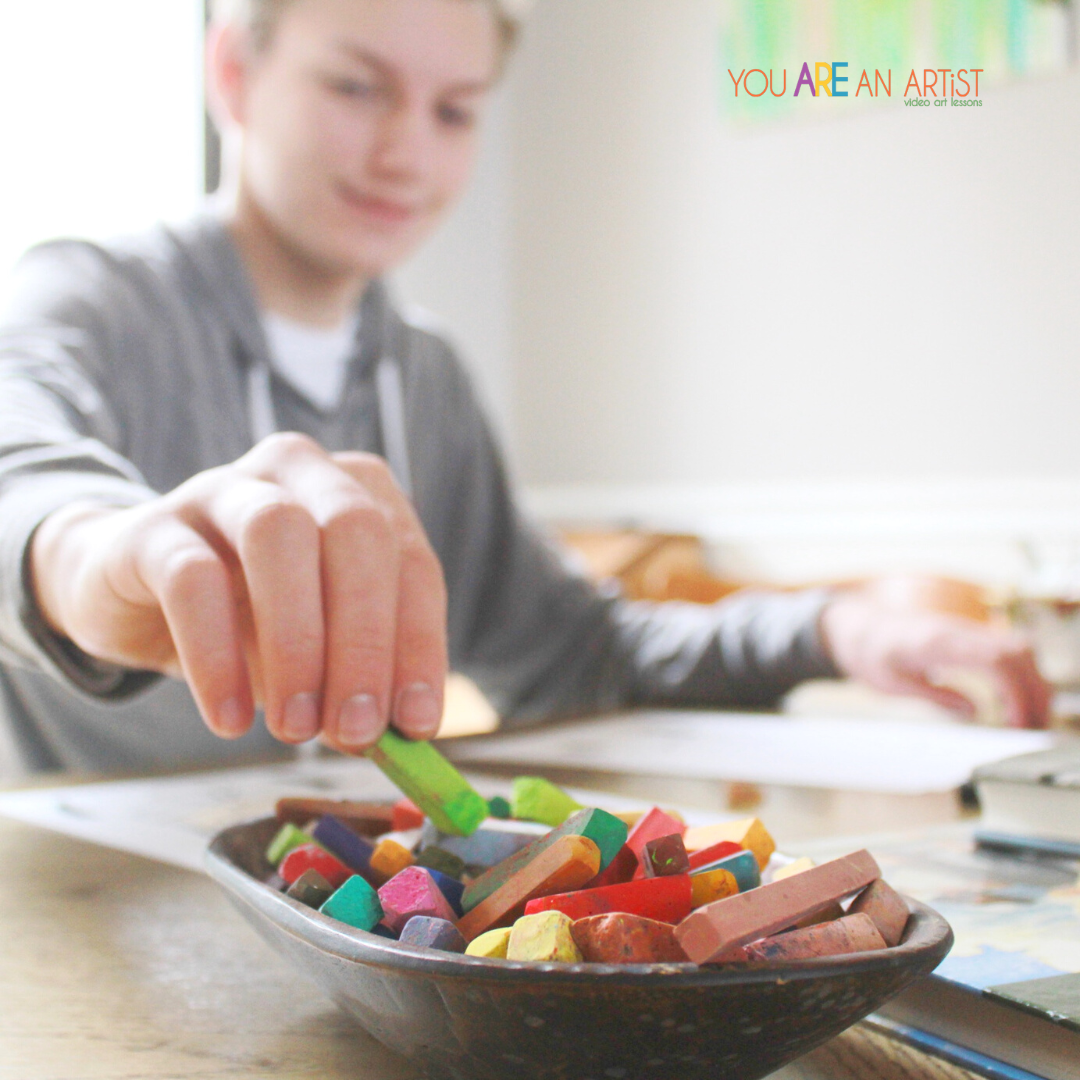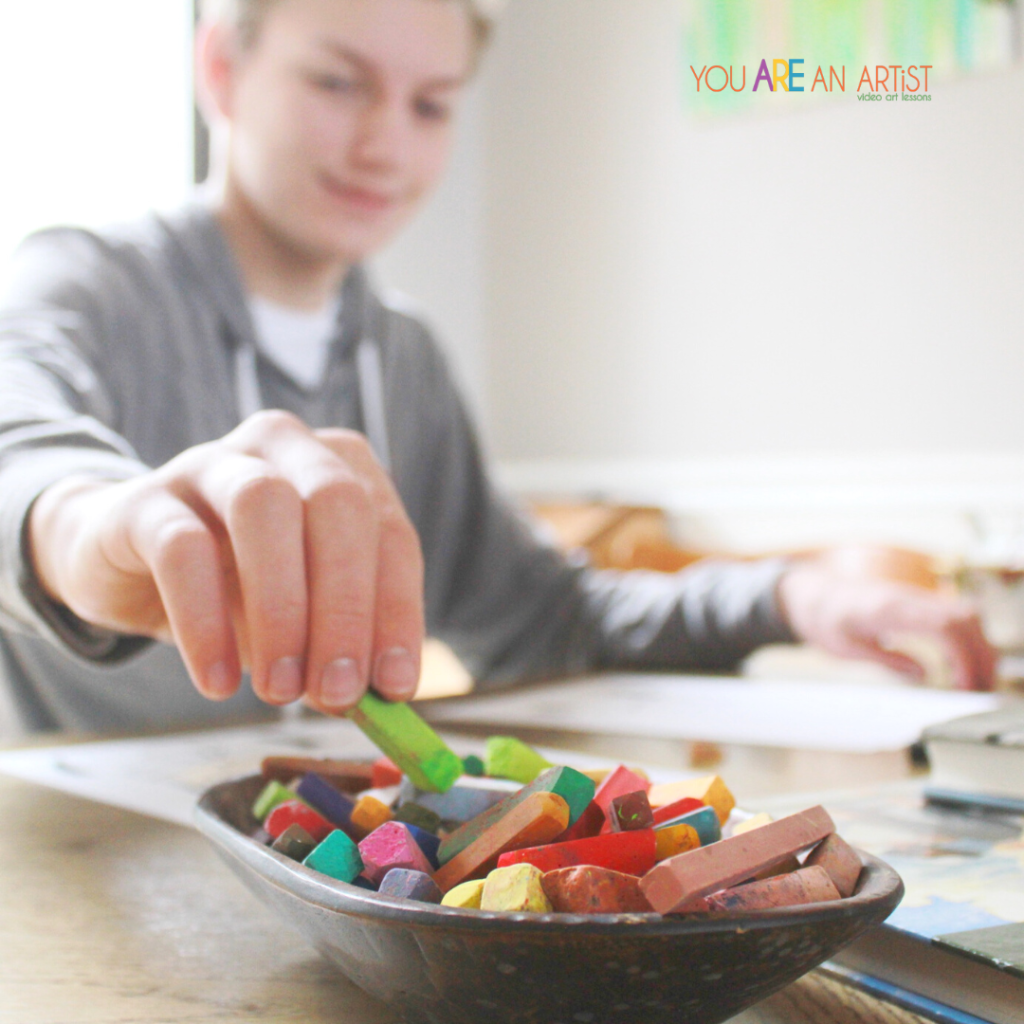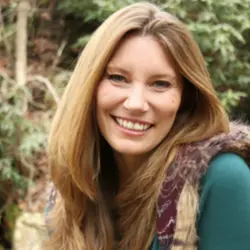 Erin is a writer, blogger, and homeschooler to two intense kids. Her blog is filled with information to help you explore a child led education while making meaningful connections with your children. Discover favorite read alouds, seasonal books, games, art projects, hands-on activities, and learn to just breathe through the ups and downs of life. She loves nature, farm life, good books, knitting, new pens, and hot coffee. Erin is a contributing writer for Weird Unsocialized Homeschoolers. Her work has also been featured on Simple Homeschool and Book Shark.