Have fun learning the alphabet with these hands on ABC art activities! It's ABC learning for your preschoolers and youngest learners with video art lesson ideas with Nana! You ARE an ARTiST Clubhouse members enjoy Nana's guide to ABC Learning with Art Lessons.
ABC Art Activities for Kids
Here are some examples of ABC art activities your can use in your homeschool for learning the alphabet.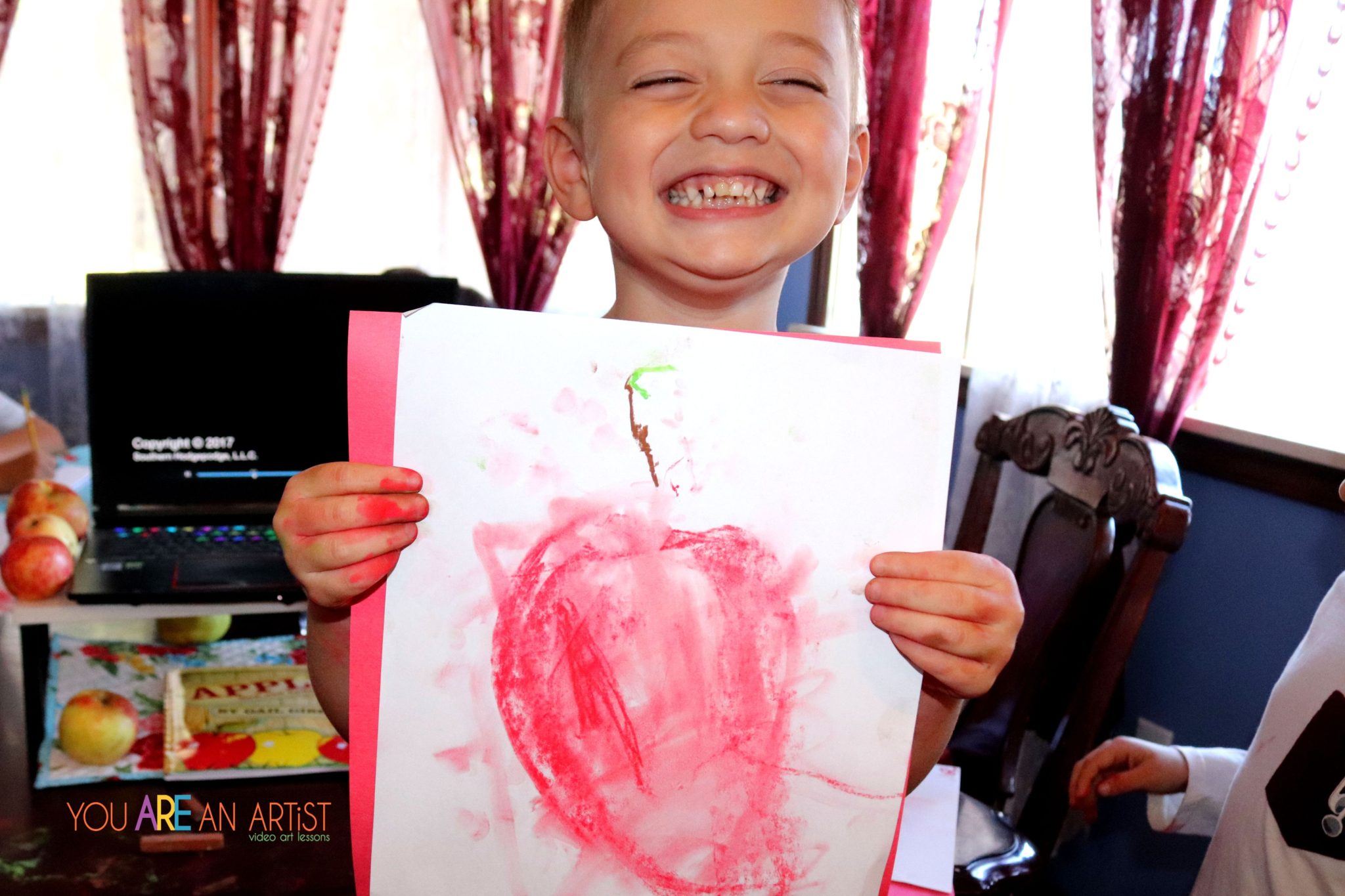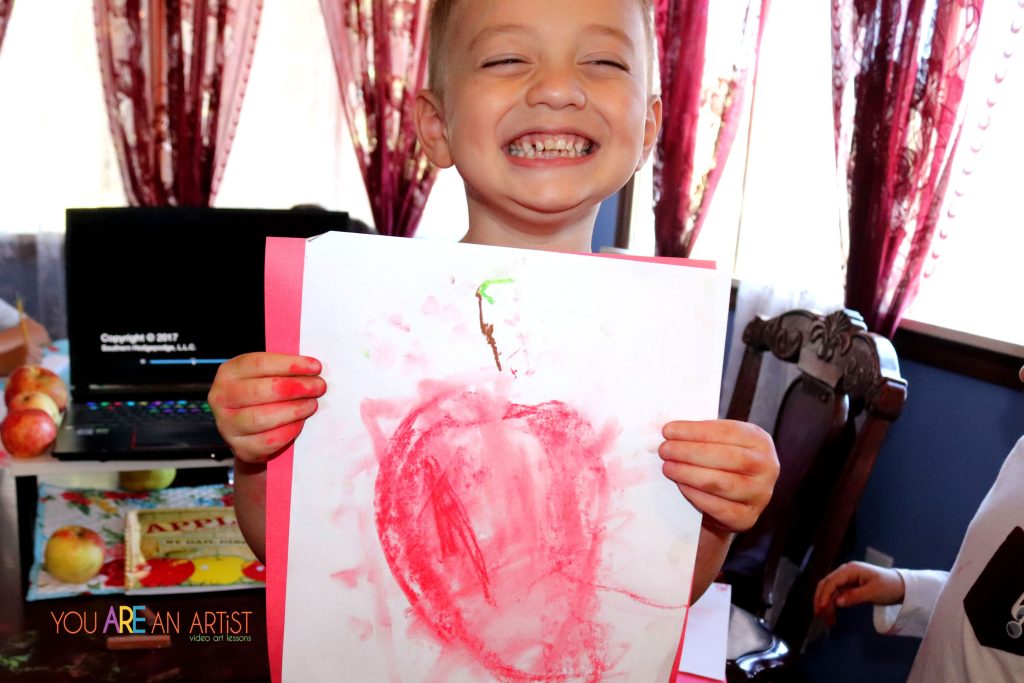 Art Activities for the Letter A
All things apple! When learning about the ABCs, it is always fun to start with an apple. This is a super fun lesson that Nana shared for families. Find more fun in Apple Art Lessons for Homeschool which includes Nana's Apple Pie recipe and How to Make an Apple Pie and See the World art lesson.
Nana led Tricia's children in a FUN 'Apple in Less Than a Minute' art lesson in this video!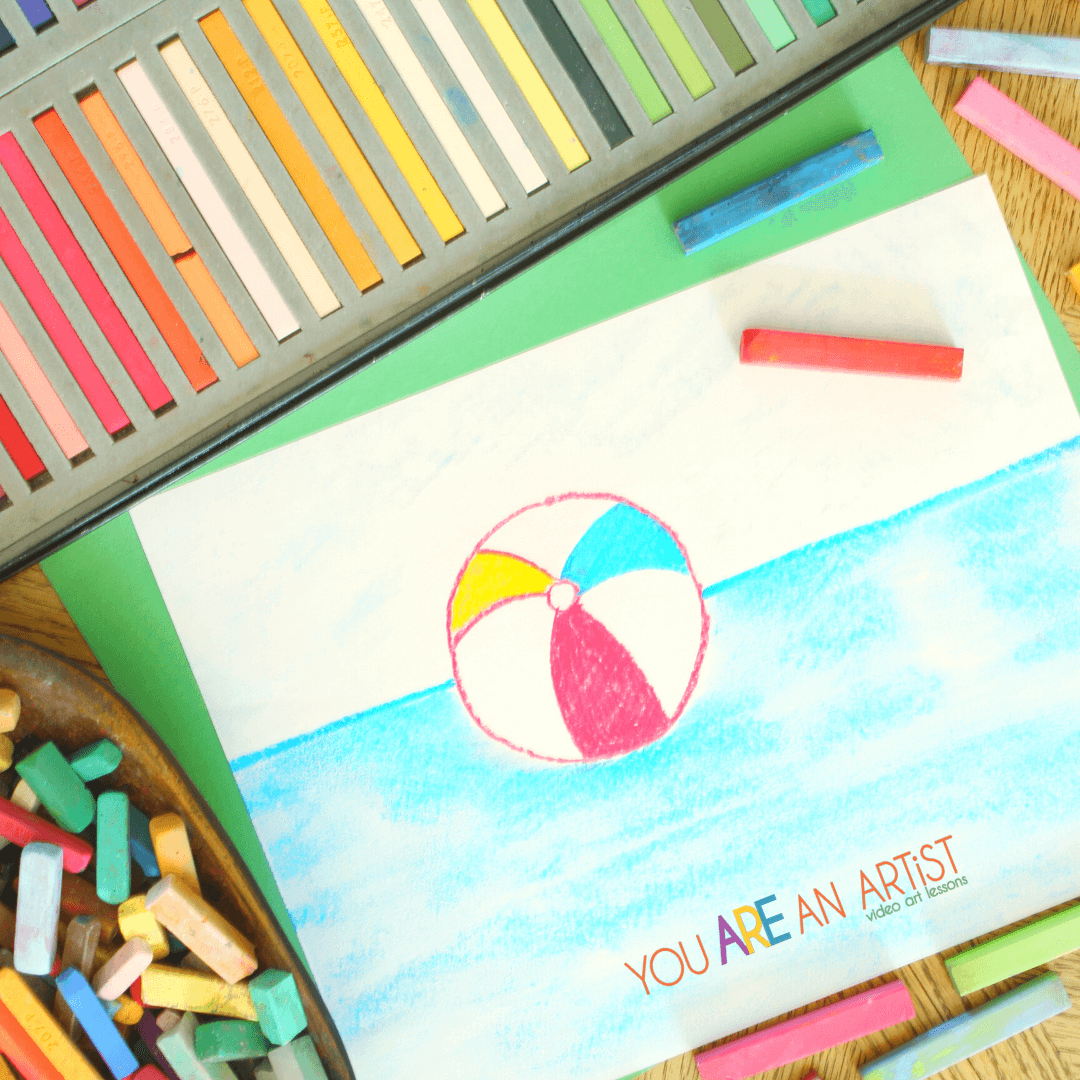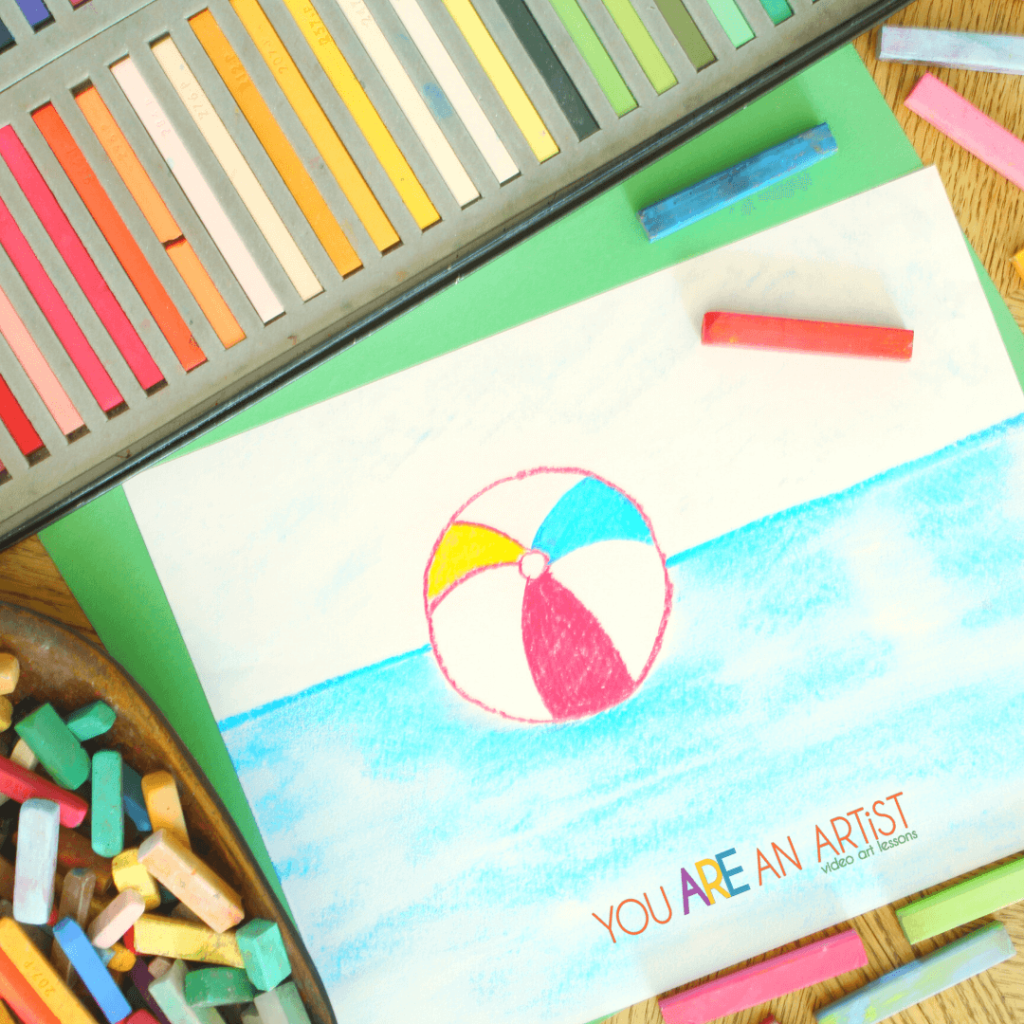 Letter B Art Activities
Celebrate the beach with a favorite beach ball!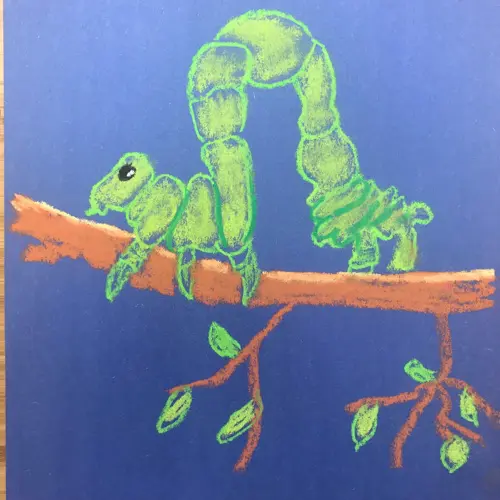 Art Activities for the Letter C
This curvy caterpillar is just waiting for you to create! Find more caterpillar fun in this Eric Carle Homeschool Study (which also includes a color wheel in the style of Eric Carle).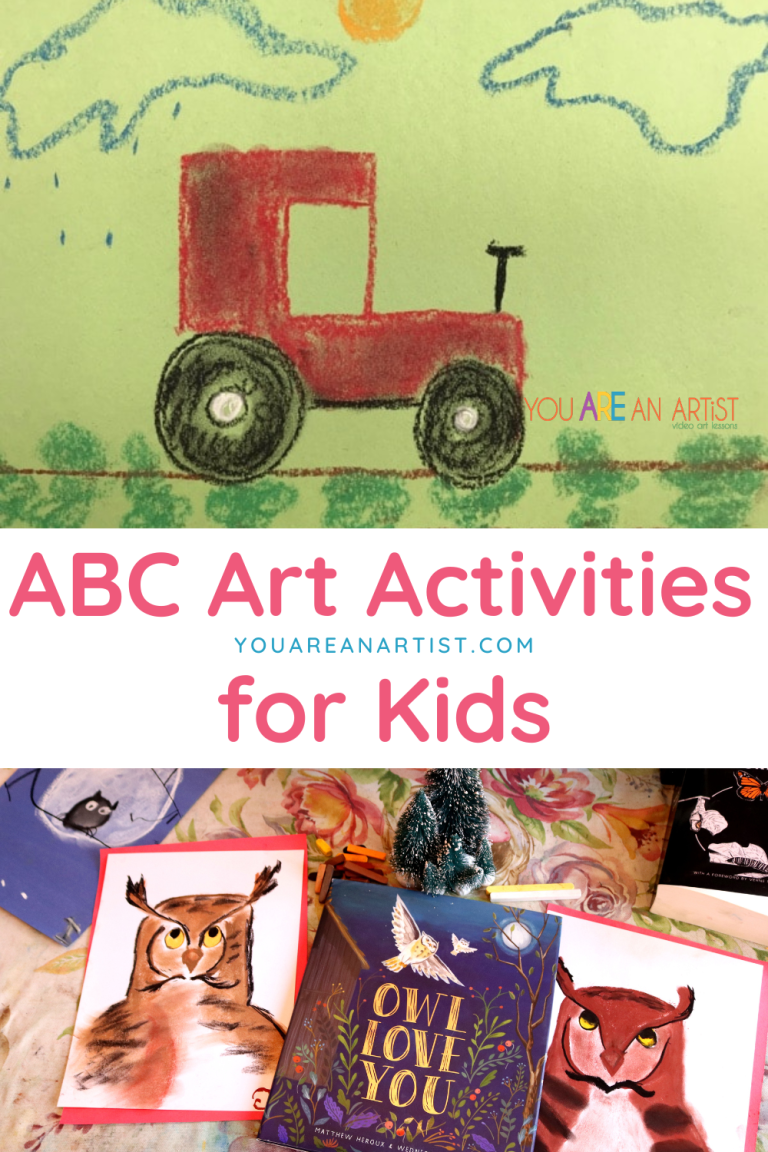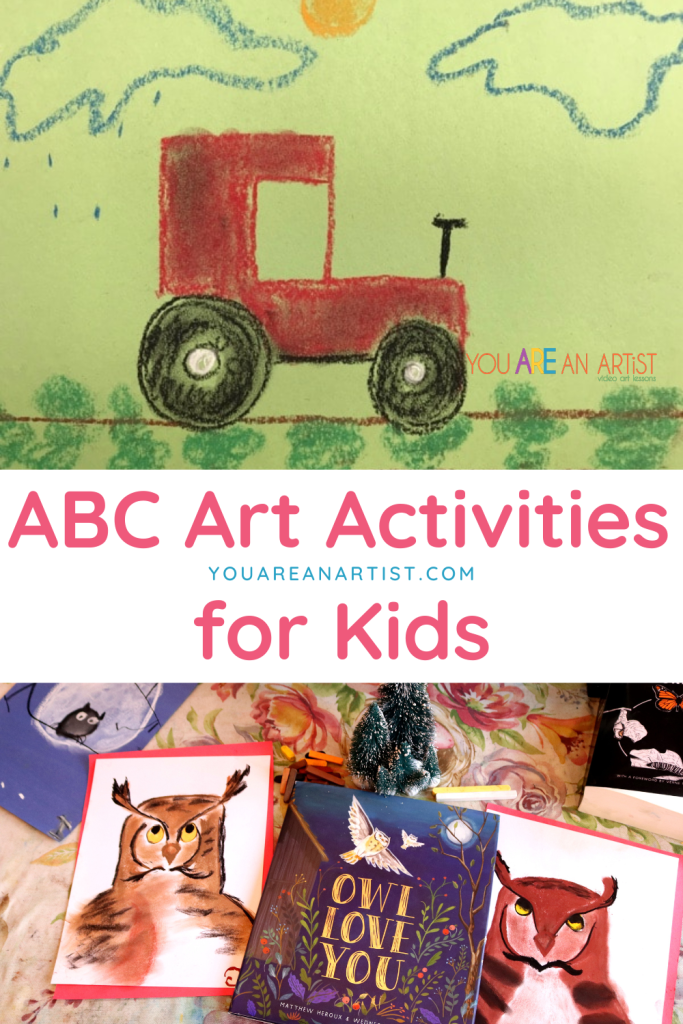 More A-Z Alphabet Art in the You ARE an ARTiST Clubhouse Membership
Join Nana in the You ARE an ARTiST Clubhouse to enjoy the rest of the alphabet and ABC art activities for kids! All of Nana's preschool video art lessons are included at the Simple Start level of membership.
More Preschool Homeschool Art Lessons
Your youngest artists can have so much fun with the art lessons Nana created just for them!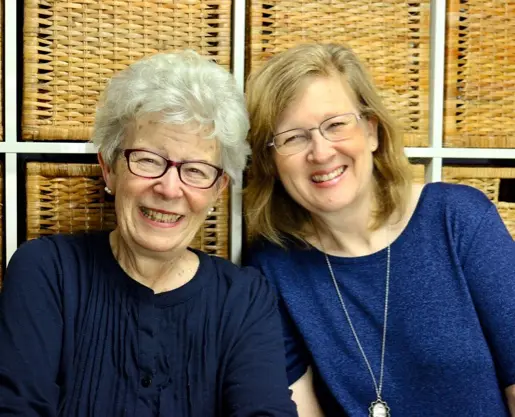 Growing a love of art at You ARE an ARTiST is a multi-generational passion! Tricia is Nana's daughter and a mama of five children. Nana shared the fun of her first chalk pastel art lessons with her grandchildren around Tricia's kitchen table. Homeschooling since 2000, Tricia has seen the fruits of home education with three homeschool grads so far! She shares the art and heart of homeschooling at Your Best Homeschool and is author of the book, Help! I'm Homeschooling! She and her husband, Steve, are also owners of sister sites Homeschool Nature Study and The Curriculum Choice.