Let's be thankful for art this Thanksgiving! Nana has all sorts of Thanksgiving homeschool lessons to fill the whole month. Abraham Lincoln, Aaron Copland, pilgrims, the Mayflower voyage, a map of the very first Thanksgiving, Cranberry Thanksgiving and more!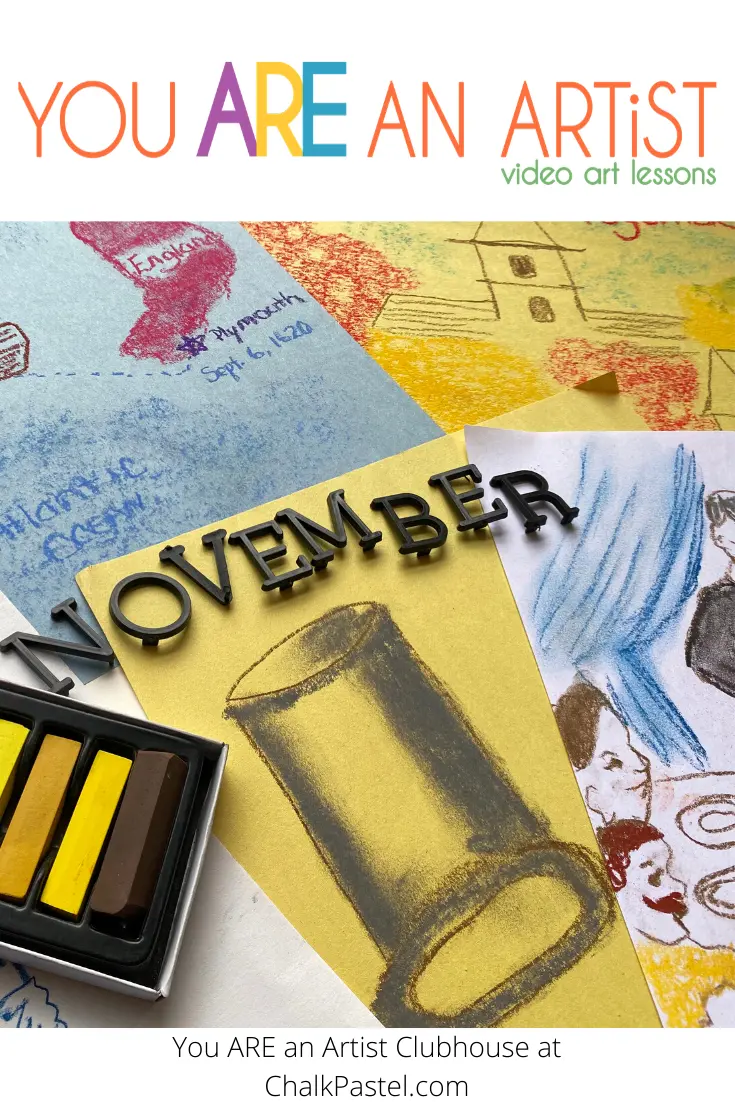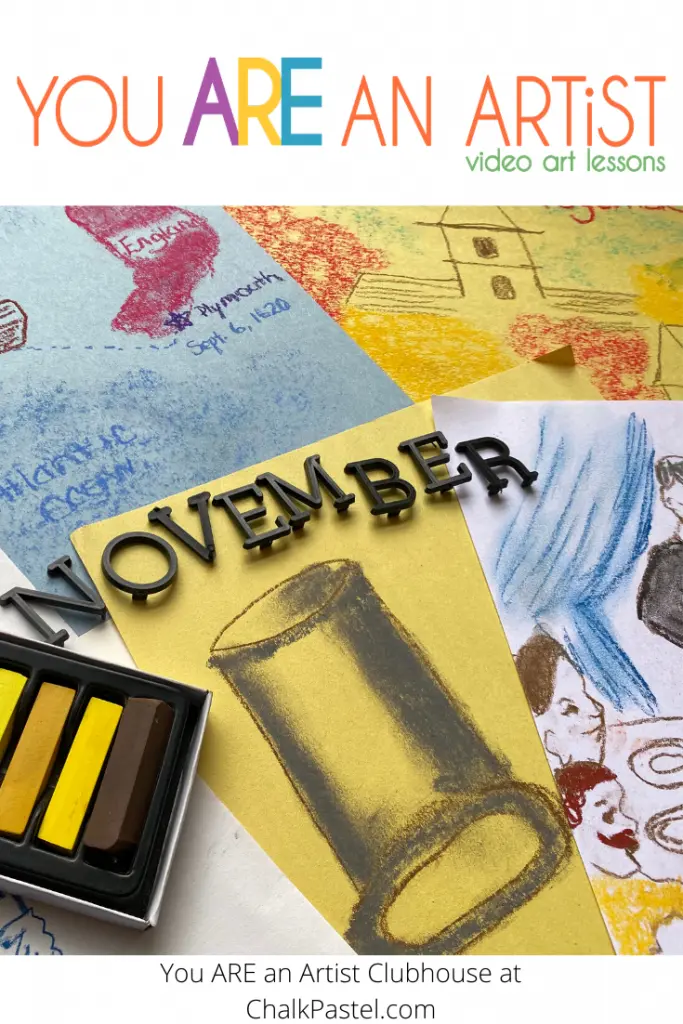 "Listen to this! In November, how would you like to have dinner with beloved American artist Norman Rockwell, listen to a famous composer's music while painting a pastel of the man who inspired him…these are a few clues and a tiny preview of Thankful for Art in the You ARE an Artist Clubhouse! Such rich lessons to complement the learning already happening in your home." – Nana
Thankful for Art in Our Homeschool This Thanksgiving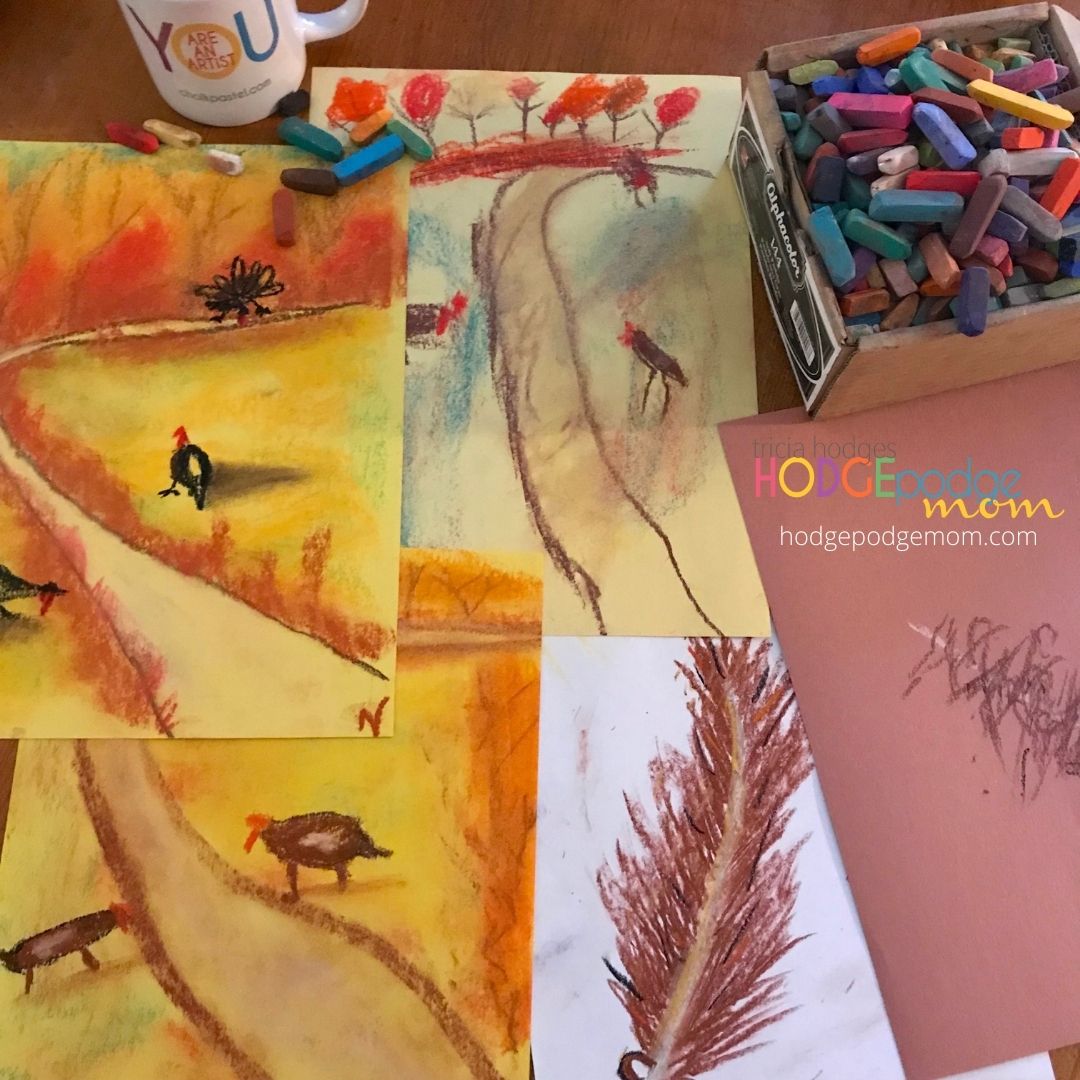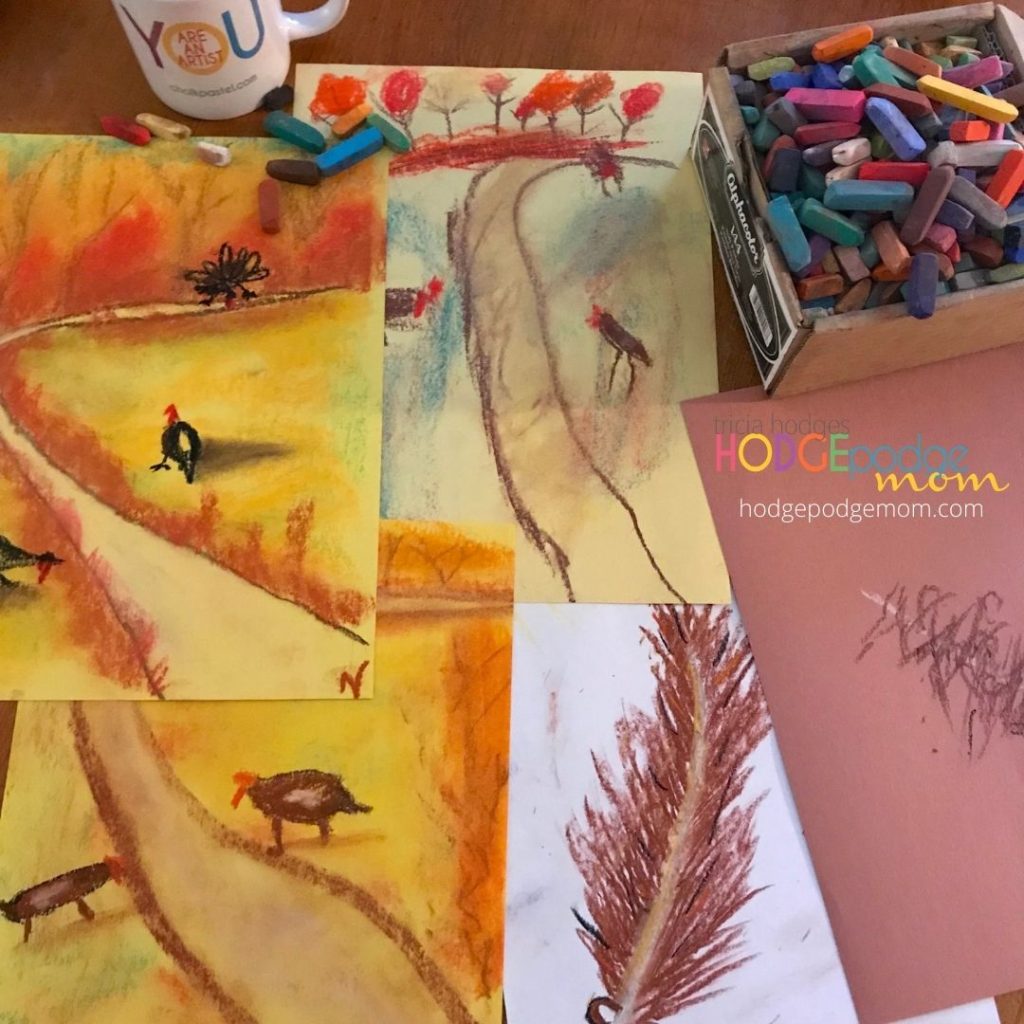 Turkey Walk with Chalk Art Lesson with Nana
Join Nana for a Turkey Walk with Chalk! "Hello there my artist friends…and you ARE my friends. And friends can take walks in the woods to see the glorious colors the Divine Artist has used for the leaves, crystal skies and the air so clean. Let's lace up some sturdy shoes, get a jacket…how about a walking stick…Come on, let's wander down that interesting path over there. And, just maybe, if we are very quiet…did you hear a gobble, gobble? Shhhhhh! Let's go see what it was…." ❤️Nana
Suggested supplies: yellow construction paper. Black, brown, orange, red, yellow, green, white and blue chalk pastels. Baby wipes or a damp paper towel for easy clean up.
Thankful for Art Books to Match Nana's Lessons
Our members enjoy a special Thanksgiving curriculum that includes a Thanksgiving book list, gratitude journal prompts, Fast Facts and an overview to match each art lesson (history on the Pilgrims and more!), recipes, planners and more. Find out more here.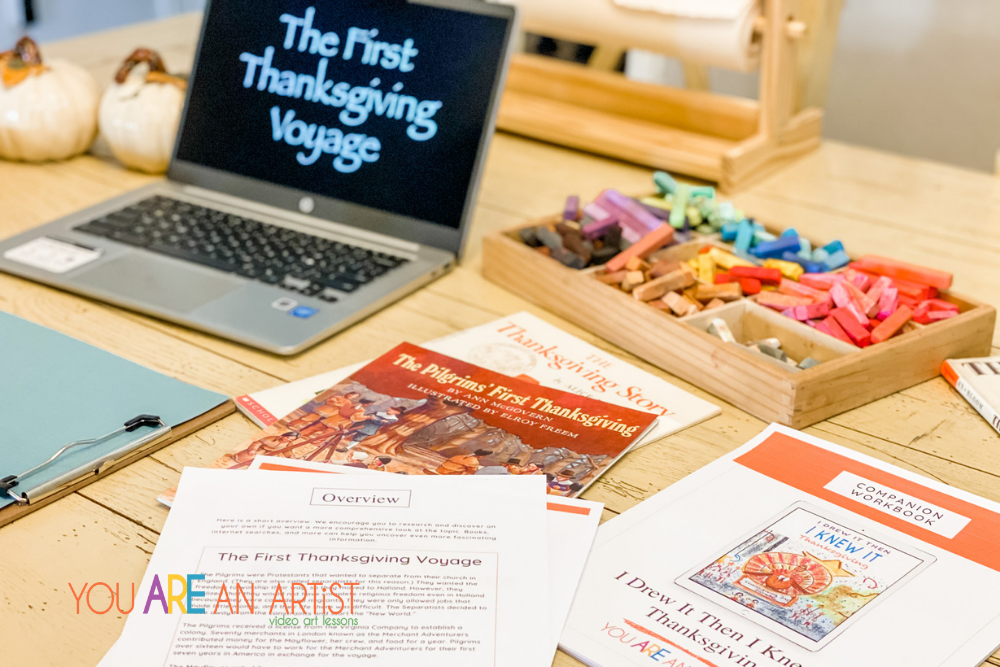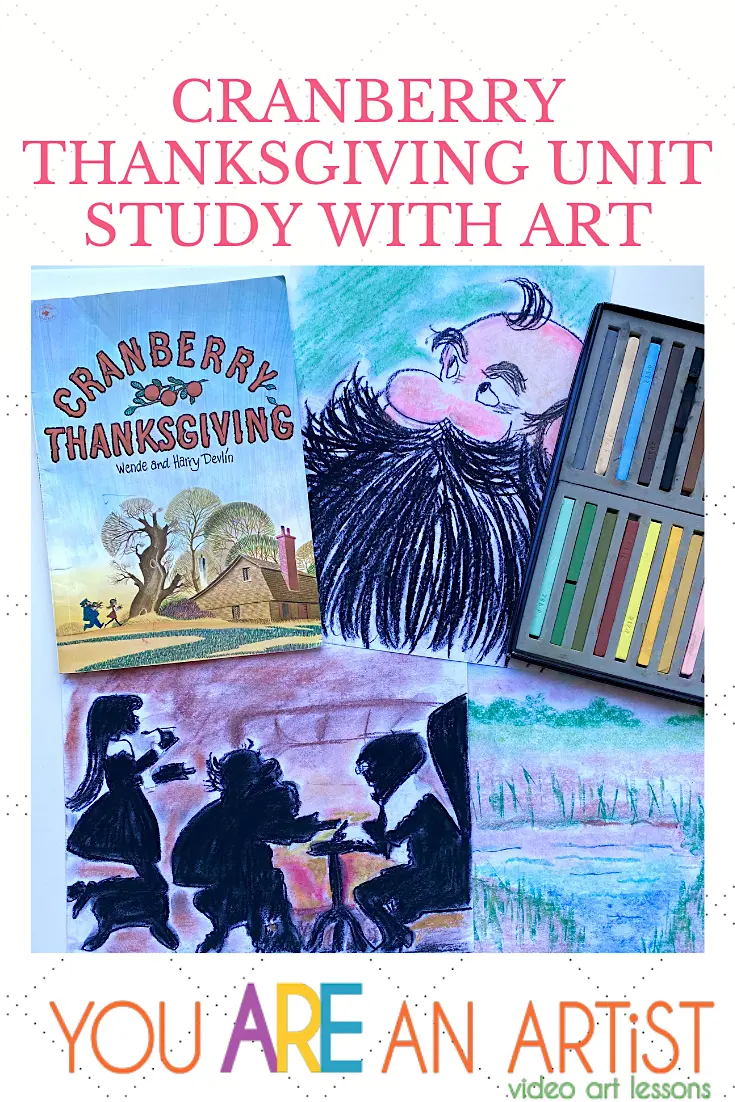 You might also like: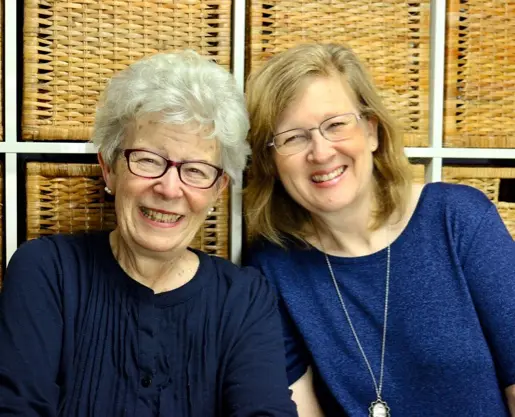 Growing a love of art at You ARE an ARTiST is a multi-generational passion! Tricia is Nana's daughter and a mama of five children. Nana shared her first chalk pastel art lessons with her grandchildren around Tricia's kitchen table. Homeschooling since 2000, Tricia has seen the fruits of home education with three homeschool grads so far! She shares the art and heart of homeschooling at Hodgepodge and is author of the book, Help! I'm Homeschooling! She and her husband, Steve, are also owners of The Curriculum Choice.