The beauty and magic of the holidays are upon us and your kids are going to love making Christmas chalk pastels. These fun and easy chalk pastel tutorials help bring joy and celebration to the holidays. Especially when you add in a mug of hot cocoa, some twinkly lights, and a little Christmas music for an extra bit of enchantment. Enjoy these Christmas activities for your homeschool.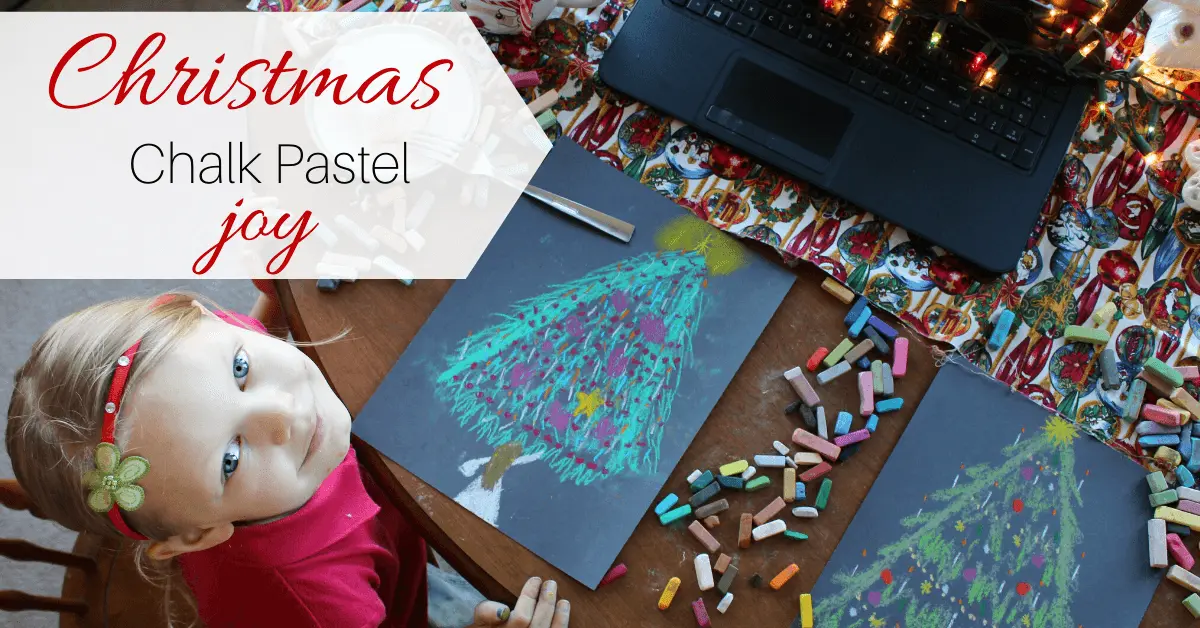 Christmas Homeschool Unit Study or "Christmas School"
There are so many ways to make this time of year truly special. But, let's face it. The holidays can be chaotic.
I for one like to put away the "academics" and focus more on what I like to call "Christmas School!"
It's all about building relationships and focusing on what this time of year is all about.
"Christmas School" may include the study of:
Religious Significance
Holiday Baking and Cooking
Christmas Crafts or Homemade Gifts
Decorating
Volunteering and Giving Back to the Community
Did you know that we've even turned tracking Santa on Christmas Eve into a family fun geography event?
We still incorporate loads of read alouds, and games into December as well.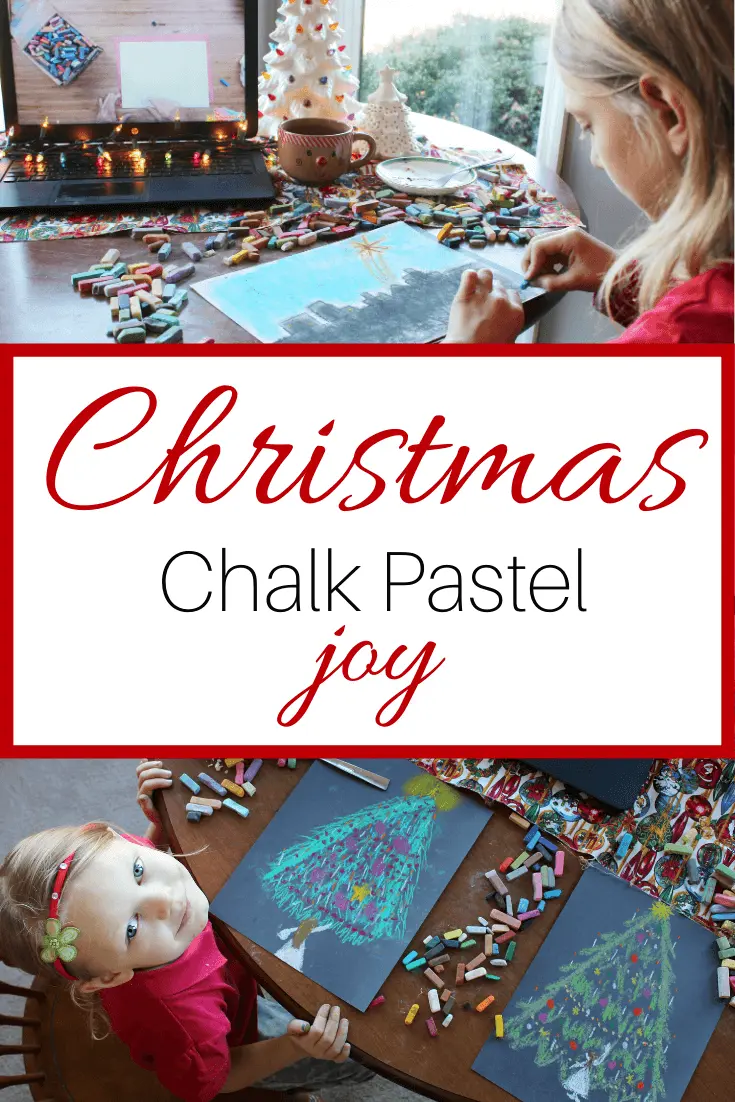 Christmas Homeschool Lessons And Activities
But art has been the most special of Christmas homeschool activities.
There is just something about art that is so delightful. It simply brings joy to our lives. We love to incorporate chalk pastels into our holiday plans because:
They are quick (most lessons are only 10-15 minutes long)
Chalk Pastels are easy to use for preschoolers through adults
All you need is a cheap set of chalk pastels and construction paper
That's it!
Plus, art makes a great gift.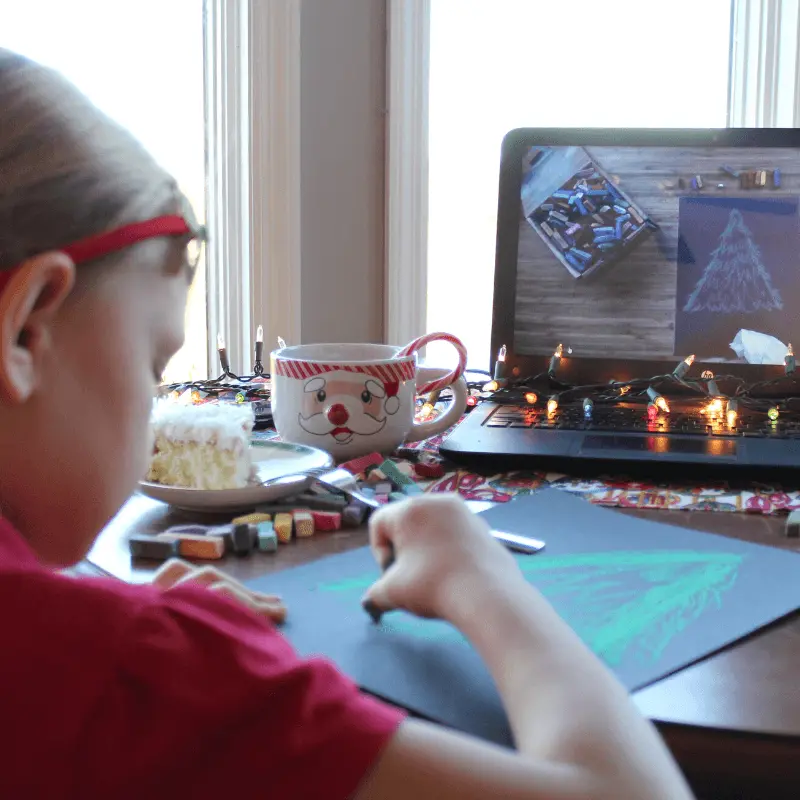 Even if you find your holiday schedule chaotic, there is time for Christmas art.
Now, throw in some Christmas goodies, and twinkle lights and you've got memories in the making. You can make your own homemade treats or pick something up from the store.
My kiddos are particularly fond of cakes, cookies, and pie with their hot cocoa. Keep a good supply of your child's favorites on hand.
Alexa, play Christmas carols.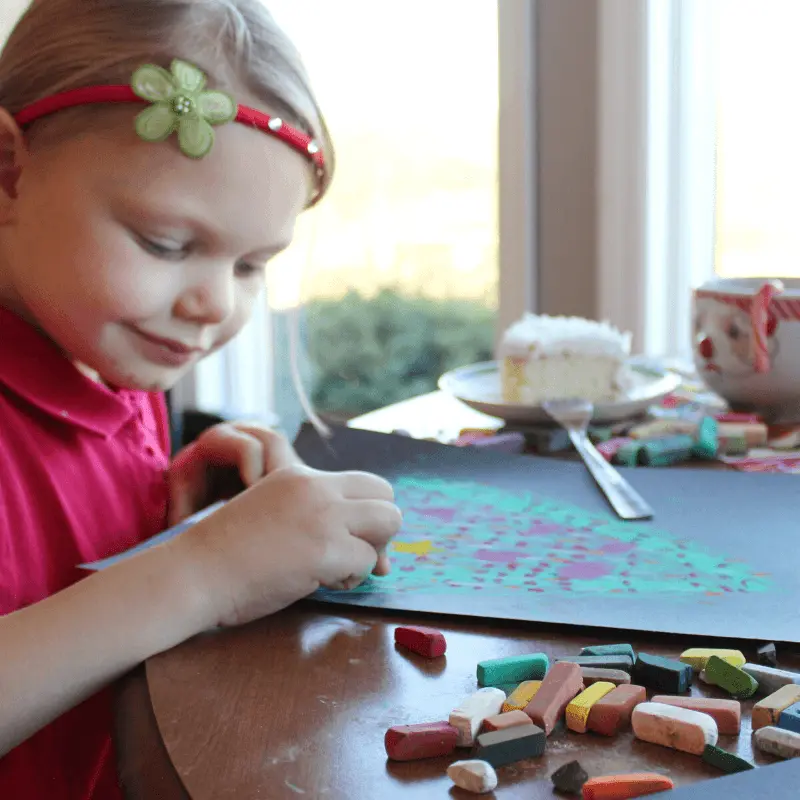 Turn on the Christmas Music
I love playing Christmas carols first thing in the morning during the month of December. It seems to set the tone for a tranquil and joyful day. Did you know that you can do a Christmas Carol Study with SQUILT on many of the Christmas Carols you may already be listening too? We have truly enjoyed learning about the history and origins of many Christmas Carols. Last year we even did a Unit Study on The Nutcracker.
I usually have Christmas music playing softly in the background as we dive into our holiday art!
Yes, I participate too! Art is more fun when it is shared!
We string lights all around. Even on our homeschool table and books. Twinkly lights just fill us with a cozy warmth.
I also like to leave our chalk pastels out for easy access, because my kids will use them all month long… and have for years!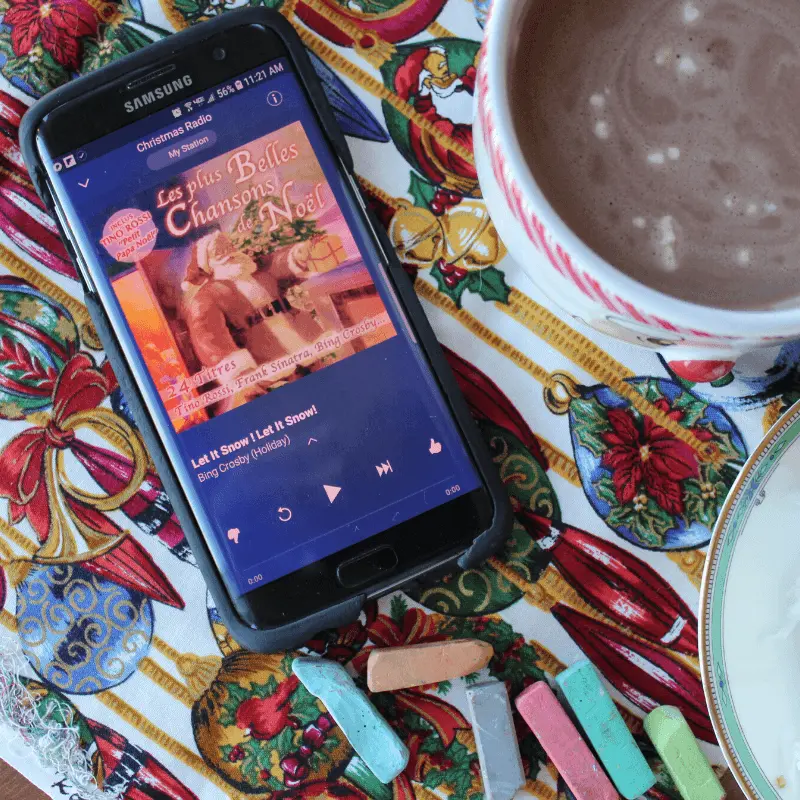 Easy Christmas Art Lessons for Kids
With the Complete Clubhouse membership, we have access to a whole of holiday chalk pastel tutorials including:
Christmas Video Art Lessons
Nutcracker Video Art Lessons
Teatime Art Lessons including Charlie Brown Christmas and more
There are enough lessons for us to do new holiday homeschool art every day for the month of December if we want!
This year the Complete Clubhouse membership also has a special study on composer Handel and his Messiah.
There is even going to be a "How to draw" the Biblical map of Bethlehem! This will go beautifully with the Christmas Star of Bethlehem chalk pastel the kids did.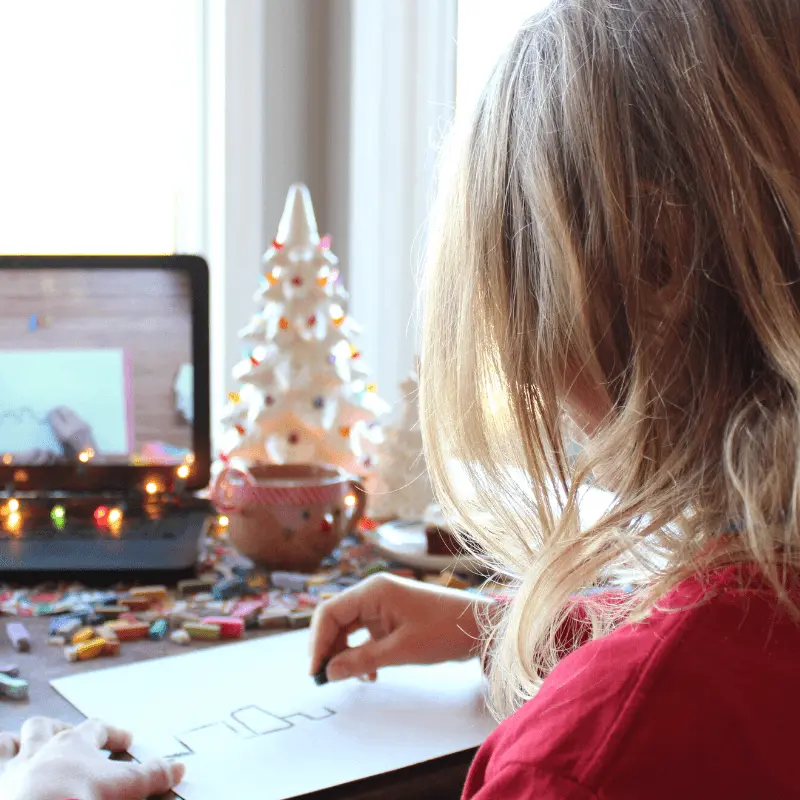 Art can be a wonderful break from the hustle and bustle of the busy holiday season. It can help us to reconnect as a family while building lovely memories filled with enchantment and joy. Christmas chalk pastels offer an easy and fun way for the whole family to slow down and enjoy the tranquility that only art can bring.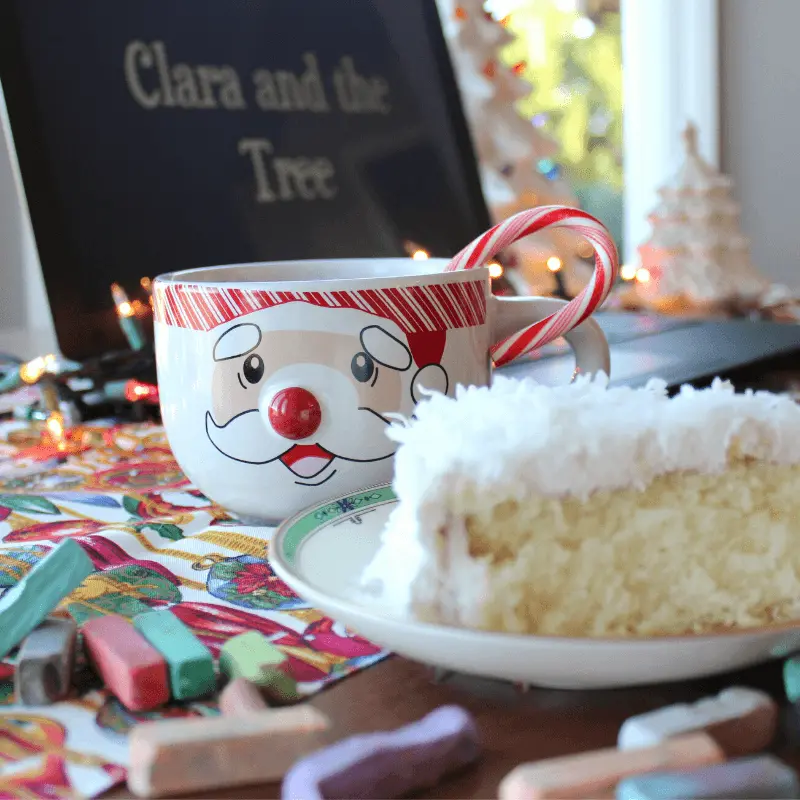 Erin is a writer, blogger, and homeschooler to two intense kids. Her blog is filled with information to help you explore a child led education while making meaningful connections with your children. Discover favorite read alouds, seasonal books, games, art projects, hands-on activities, and learn to just breathe through the ups and downs of life. She loves nature, farm life, good books, knitting, new pens, and hot coffee. Erin is a contributing writer for Weird Unsocialized Homeschoolers. Her work has also been featured on Simple Homeschool and Book Shark.