Incorporating Chalk Pastel Art into our homeschool adventures this year has secured such a special place in the hearts of my children. Through the encouraging lessons with Nana, my artists have explored Noah's Ark, splitting the Red Sea with Moses, taken joy in that holy night of our Savior's birth, and celebrated the risen Lord. We've incorporated chalk pastel art with our early America history lessons, setting sail on the Mayflower, painting a visual map of the Pilgrims' expedition. My honorable queen and brave kings traveled through the Wardrobe to a far-off land called Narnia, painting the frosty lamp post and mighty lion, Aslan. My valiant knights, smitten with imagination, courageously drew swords and shields, pretending to battle evil, all through the combination of lovely art and the substance of rich literature. This type of fruitful learning through Chalk Pastel Art has proven beneficial for all of my children, especially for my son with special needs. I want to share with you just how chalk pastel art has benefited my son with learning differences.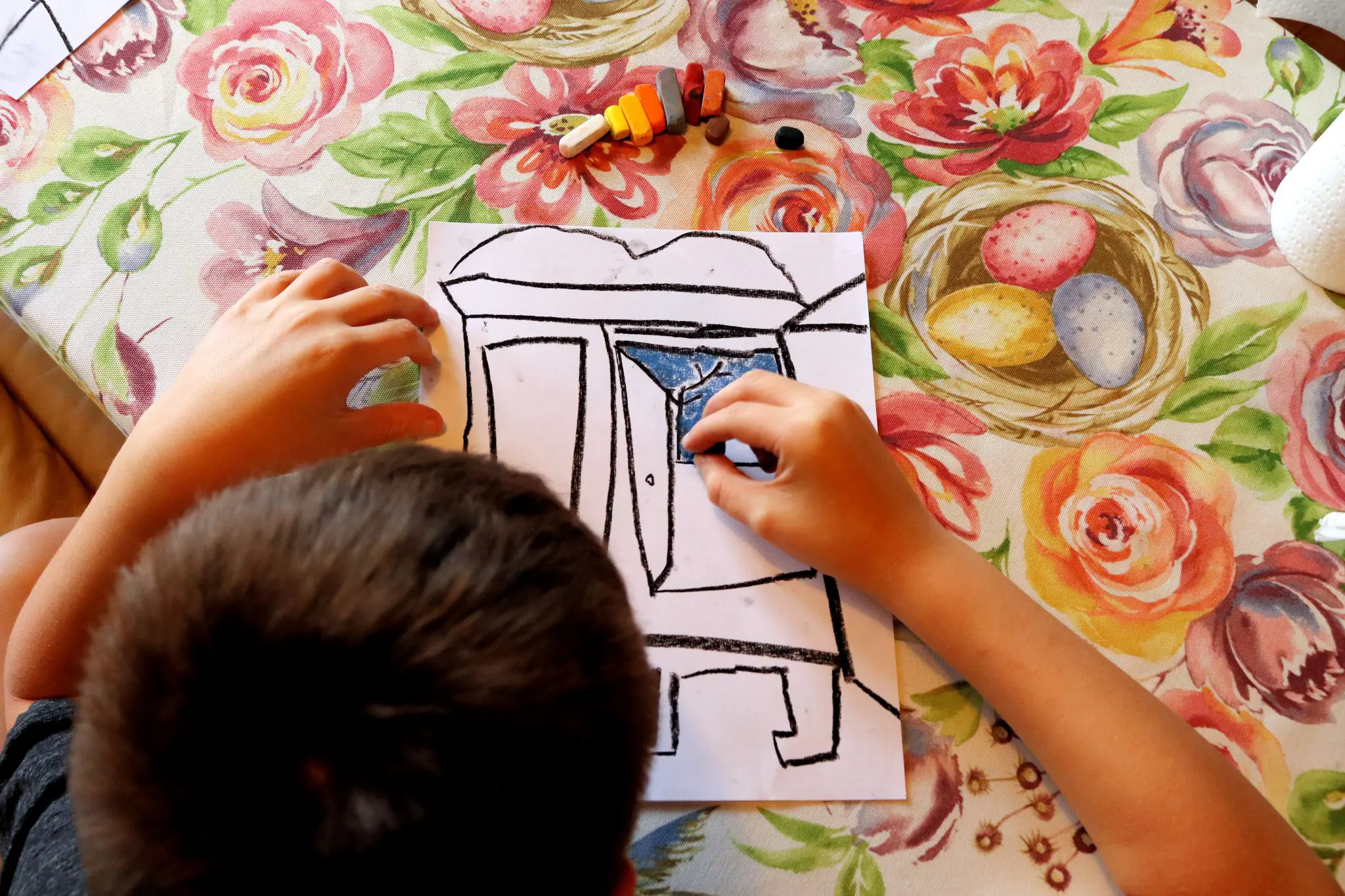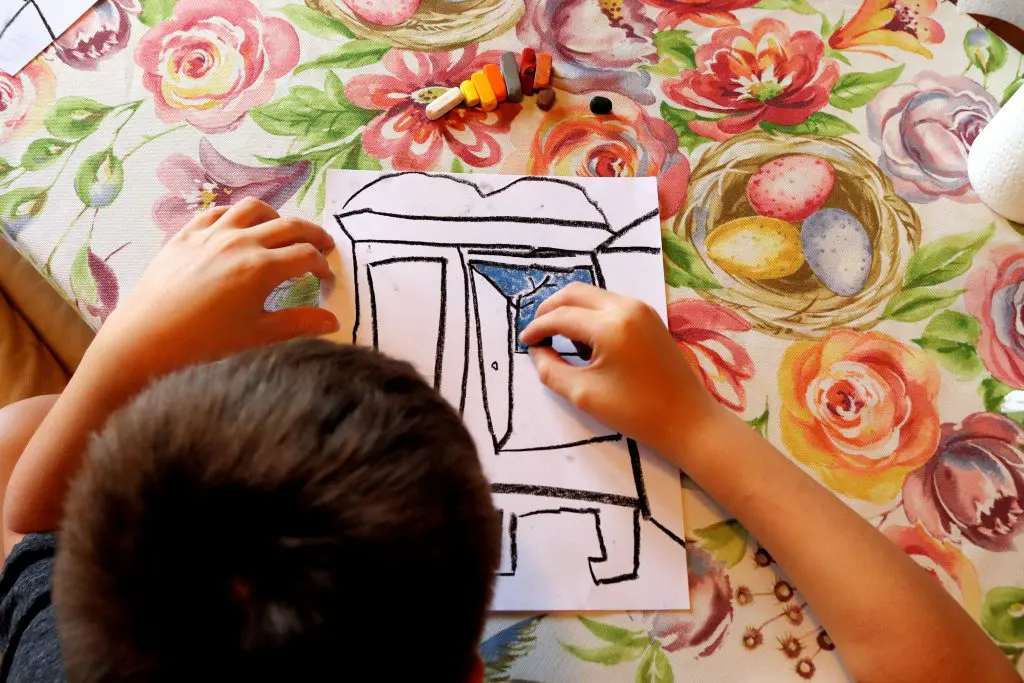 How Chalk Pastel Art Has Benefited My Son with Learning Differences
As a mom of a child with special needs, I am often searching for courses or activities that best meet his learning style. With the abundance of materials that are offered, this task can become quite overwhelming. Finding programs that work and meet his needs in so many different ways, is like gold. He absorbs information best with a multi-sensory approach, consistency, and repetition.  I have witnessed the benefits of using chalk pastels with Nana, by watching my special needs son grow through the consistency and repetition of art lessons. Below I have included and explained how the use of chalk pastels has helped my son in so many ways.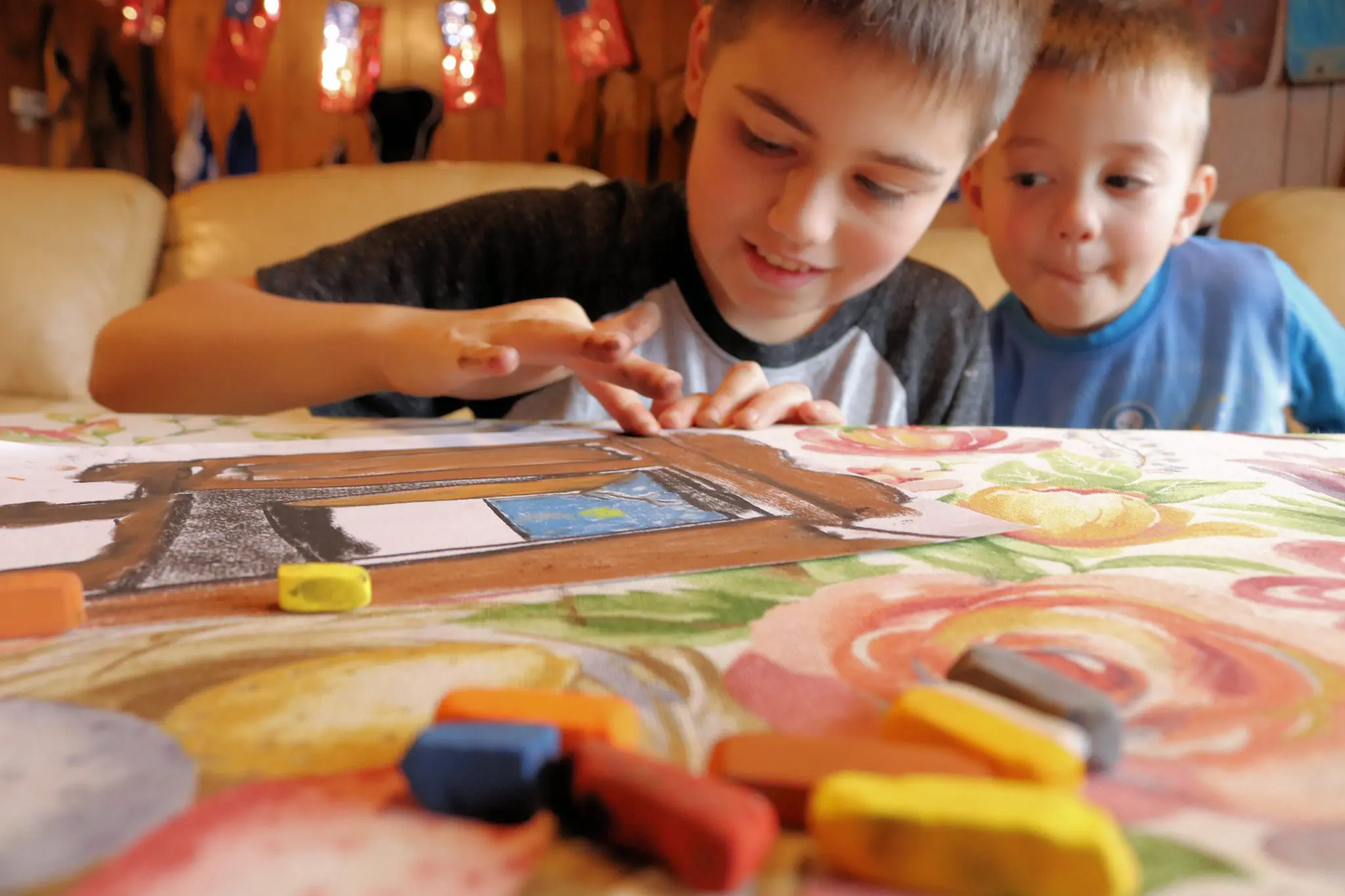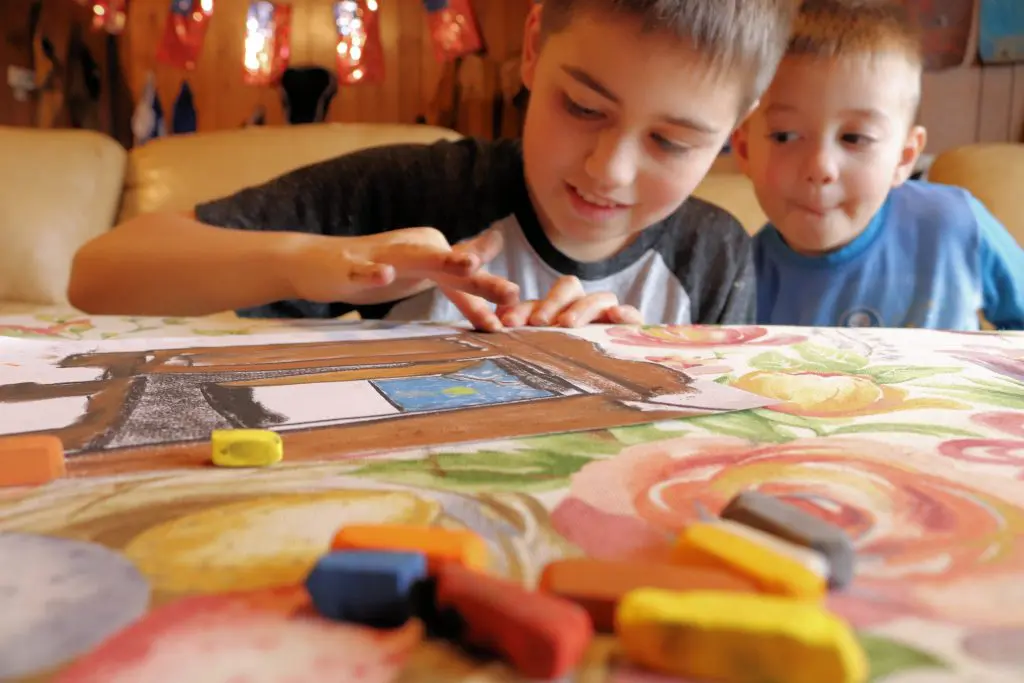 Chalk Pastels Encourage Fine Motor Skills, Coordination, and Cognition
Using chalk pastels encourages fine motor skills, coordination, and cognition. While creating works of art with chalk pastels, my son has discovered that the way he holds the chalk pastels creates a certain effect.  For example, painting with the pointed edge of a pastel creates a different outcome than when painting holding the entire pastel sideways.  Also, my son has learned that different strokes and motions produce diverse results. The outcome of painting in a circular motion will lend a different effect than using upward or downward strokes. This is the same for using his fingers to blend colors and create shadows. Painting fine lines and straight lines (when needed) inspires working slowly and paying attention to intricate detail. This all exercises the area of the brain that uses fine motor skills! The process of planning and hand-eye coordination are all bundled together in just one art lesson!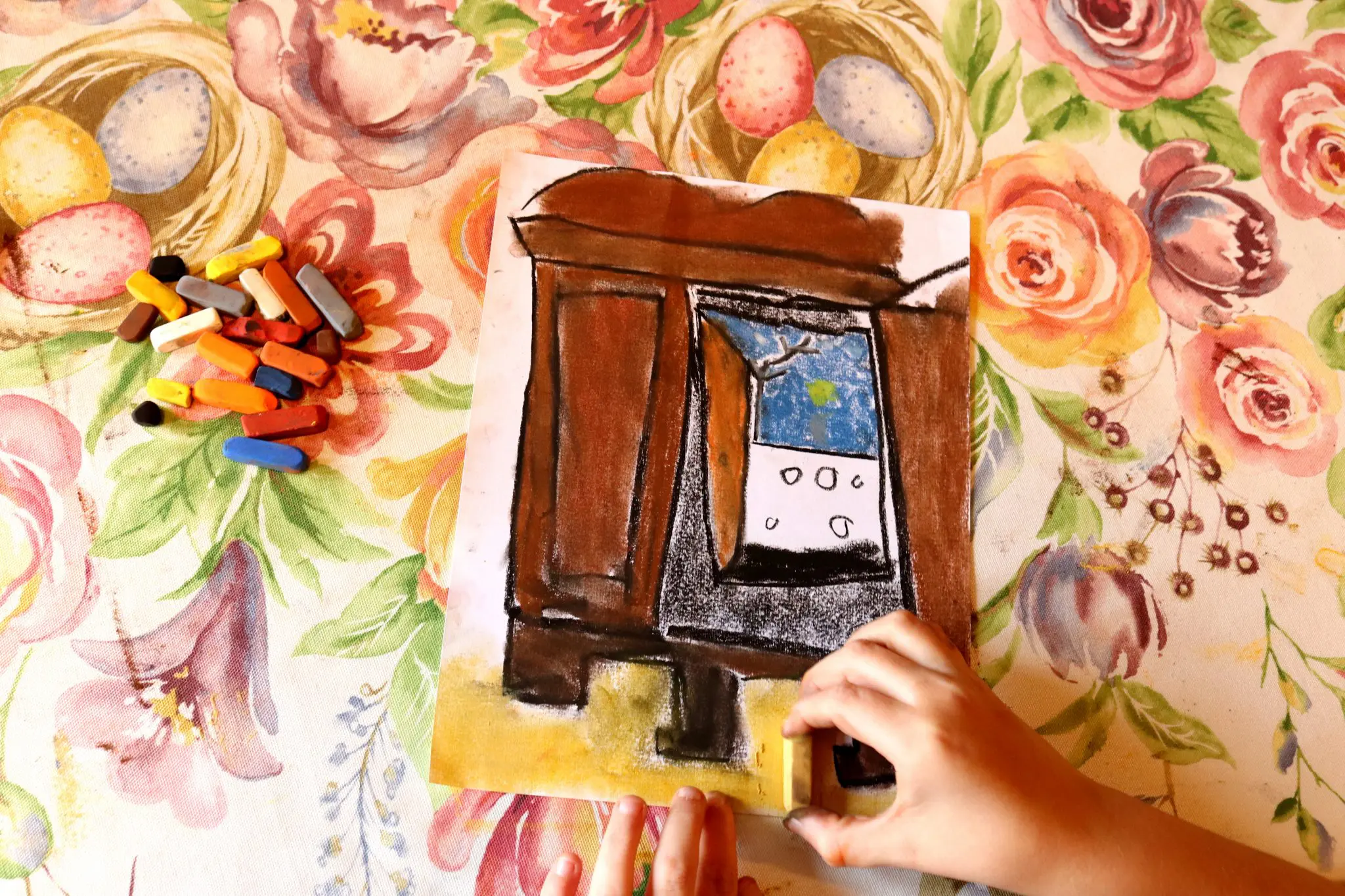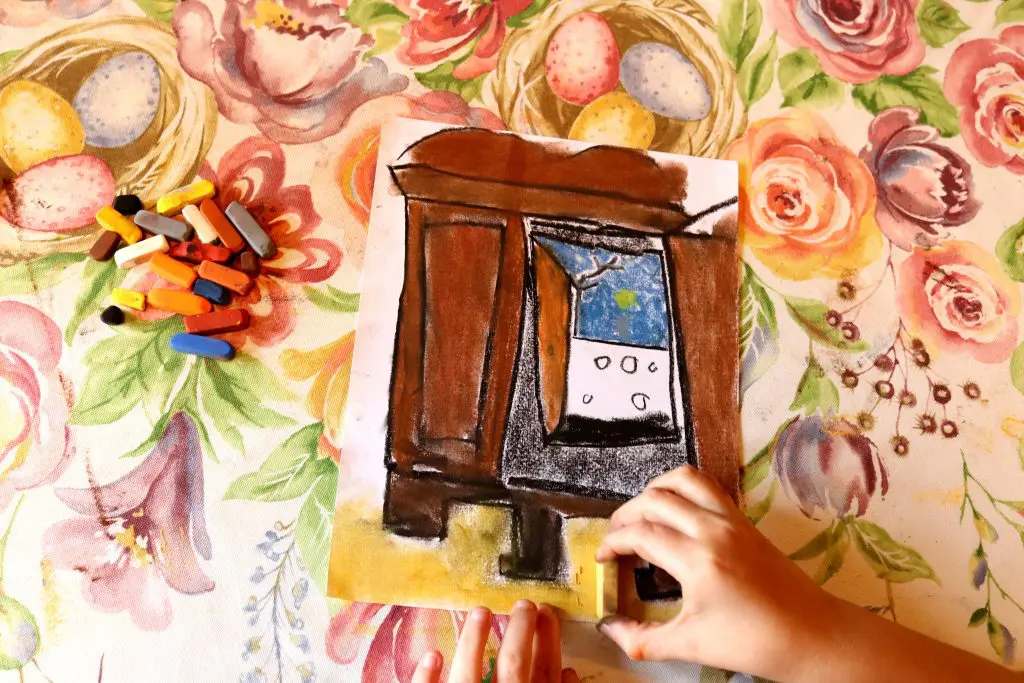 Multi-sensory Approach to Learning
Art supports a multi-sensory approach to learning. My son learns the best when visual, auditory, and tactile learning are woven together. Many of the lessons offered through Chalk Pastel Art correspond with the topics and books we study in our homeschool. Nana not only teaches art with chalk pastels; she also elaborates on the subjects she paints.  For example, in our homeschool, for our American History lessons, we studied the pilgrims. Chalk Pastel Art offers art lessons pertaining to Early America. My son was able to hear and listen (auditory) to a lesson about the pilgrims through Nana, watch her paint (visual), and draw it using chalk pastels (tactile)! When all done, the painting resulted in a fine picture, which provided a visual (visual again) relevant to the lesson in our own homeschool studies. "You Drew It, Then You Knew It!"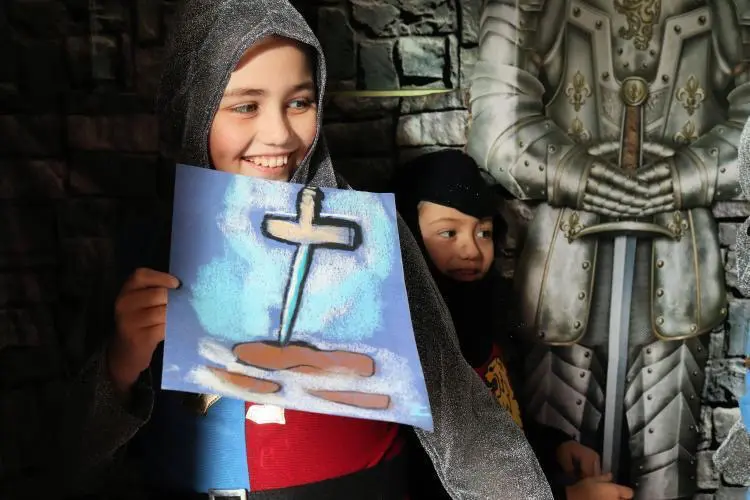 Art Lessons Improve Receptive and Expressive Language
Art lessons have improved receptive and expressive language. At four, my son was diagnosed with Childhood Apraxia of Speech (CAS), a neurological speech disorder that affects the planning of speech and all the necessary steps needed to produce intelligible speech.  Due to his limited language, at times, I do not know everything he understands receptively, meaning the language he understands when someone is speaking to him or giving directions. Art lessons through Chalk Pastel Art helps assess the instructions he is understanding and the language he doesn't understand. During a lesson, Nana may give a gentle instruction to "turn the chalk pastel on its side". If my son doesn't understand that he needs to turn the pastel "on its side", I know he receptively doesn't understand this directive. This presents a fruitful opportunity for development in his receptive language. This is the beauty of art lessons. My son has the ability to learn, it just doesn't arrive as easily and quickly. A combination of my son watching Nana and a little guidance showing him how to hold the pastel, allows him to be nurtured in this area!  I have witnessed this time and time again.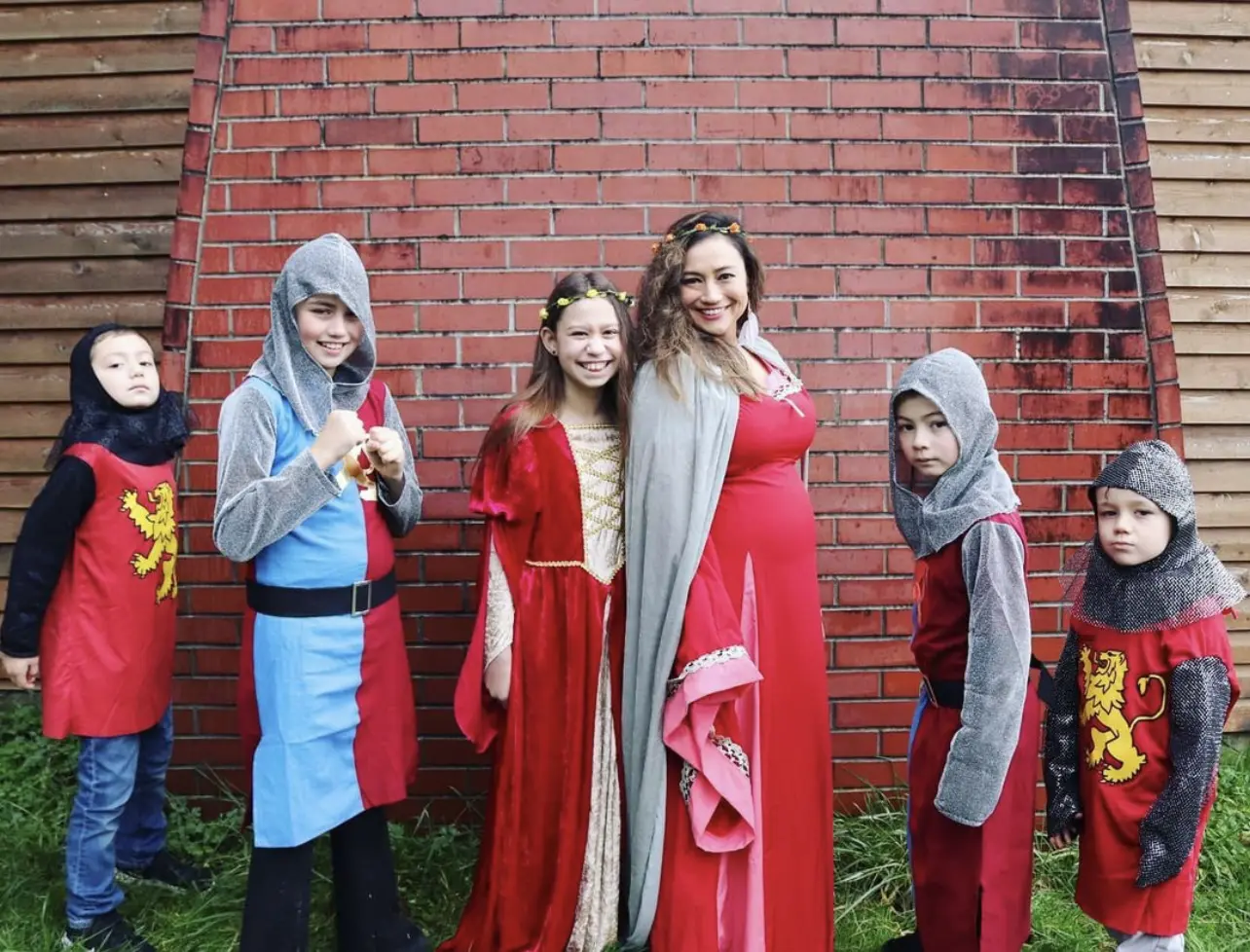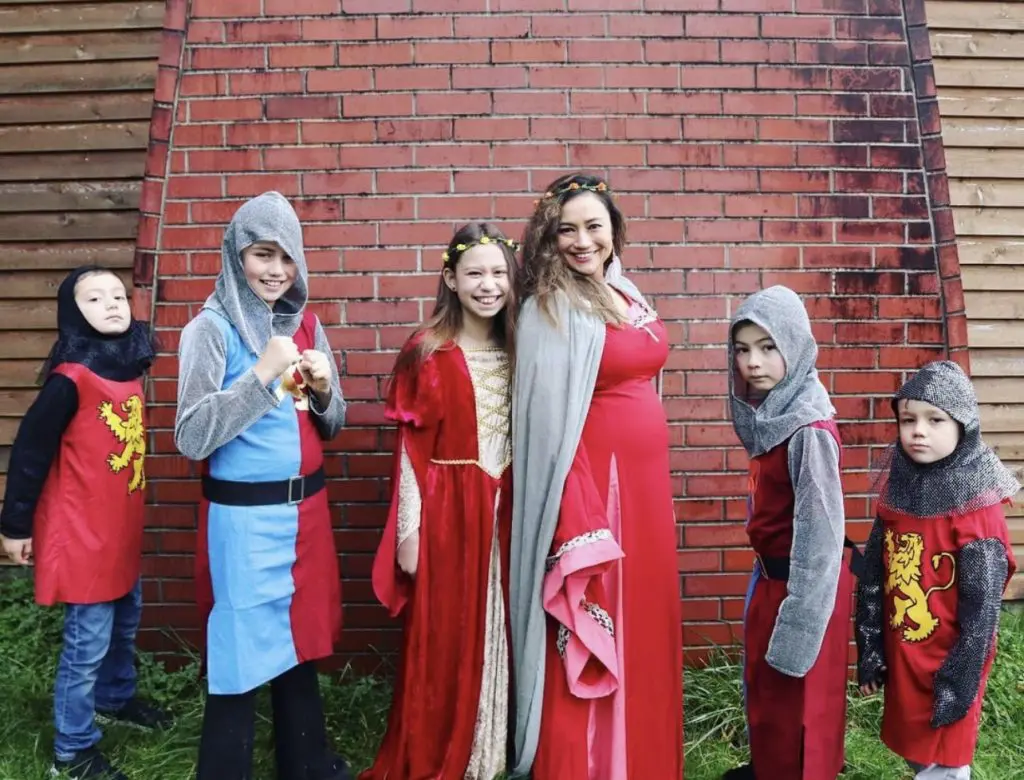 Expressive language is the language he can verbalize or "express". This and building vocabulary intertwine with one another. There are art lessons he completes independently, but many of the lessons, he and I complete together. Not only does this pave the way for one-on-one time together, it also grants an opportunity for discussion. My son and I are able to discuss what we are painting and the lesson. I often hear Isaiah repeat many of the words Nana says and he asks a lot of questions.  This is such a wonderful avenue for my son to express himself through the beautiful combination of art and language.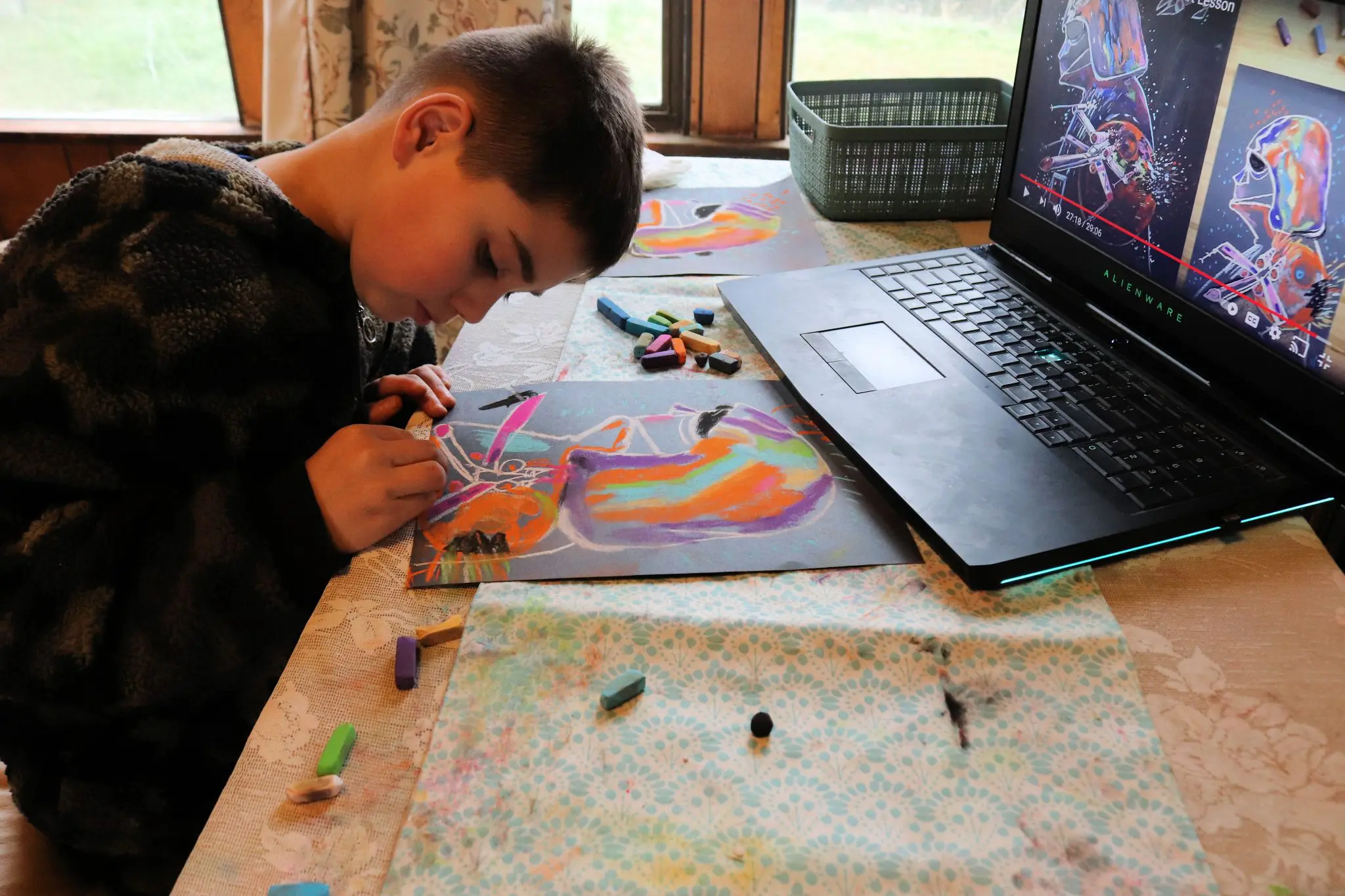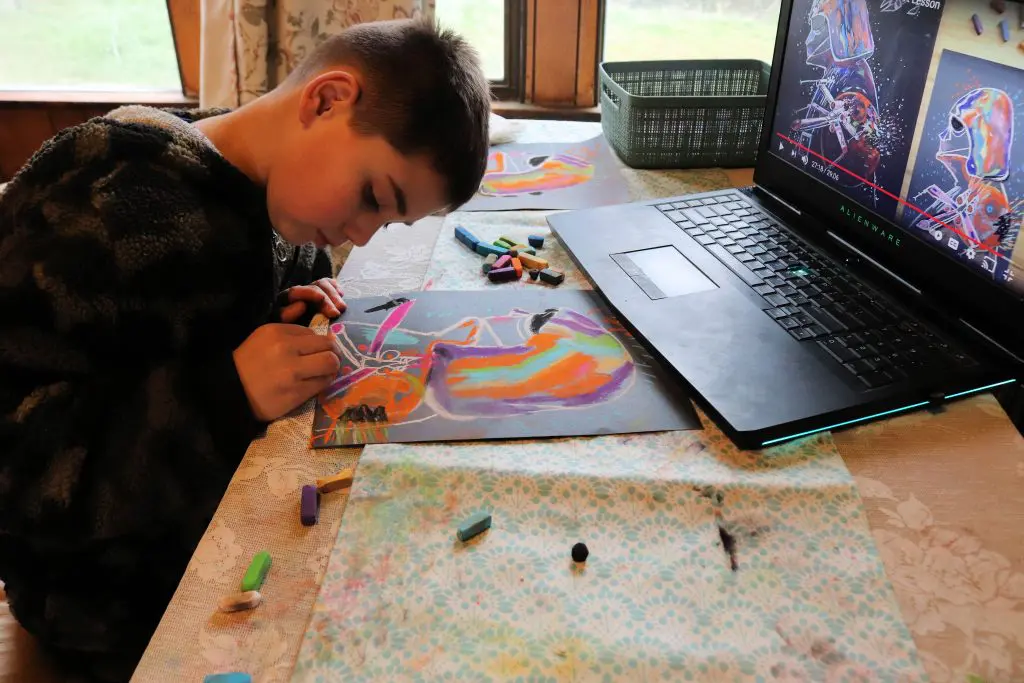 Art Lessons Encourage Multiple Step Instructions
Art lessons encourage following multiple step instructions. For a child with learning disabilities and receptive language challenges, following multiple step instructions can be difficult. Often times, words may need repeating and instructions given in more explicit, smaller chunks. Through virtual art lessons with Nana, both my son and I are able to listen and watch, then push pause if needed. This is so accommodating for me because I am learning chalk pastels right along with my son. Watching Nana benefits me in a way that I can better serve my son as a homeschooling mom. When he doesn't understand the directions, I learn from Nana first. Then I can show my son how to paint, repeat any directives from Nana, and, if needed, provide more instruction. I have watched my son grow in this area so much. When I look at his first painting of Noah's Ark almost a year ago, I see progress. With practice and consistency, following multiple step instructions improves over time. And art lessons inspire my son to listen to instructions in such a fun and engaging way!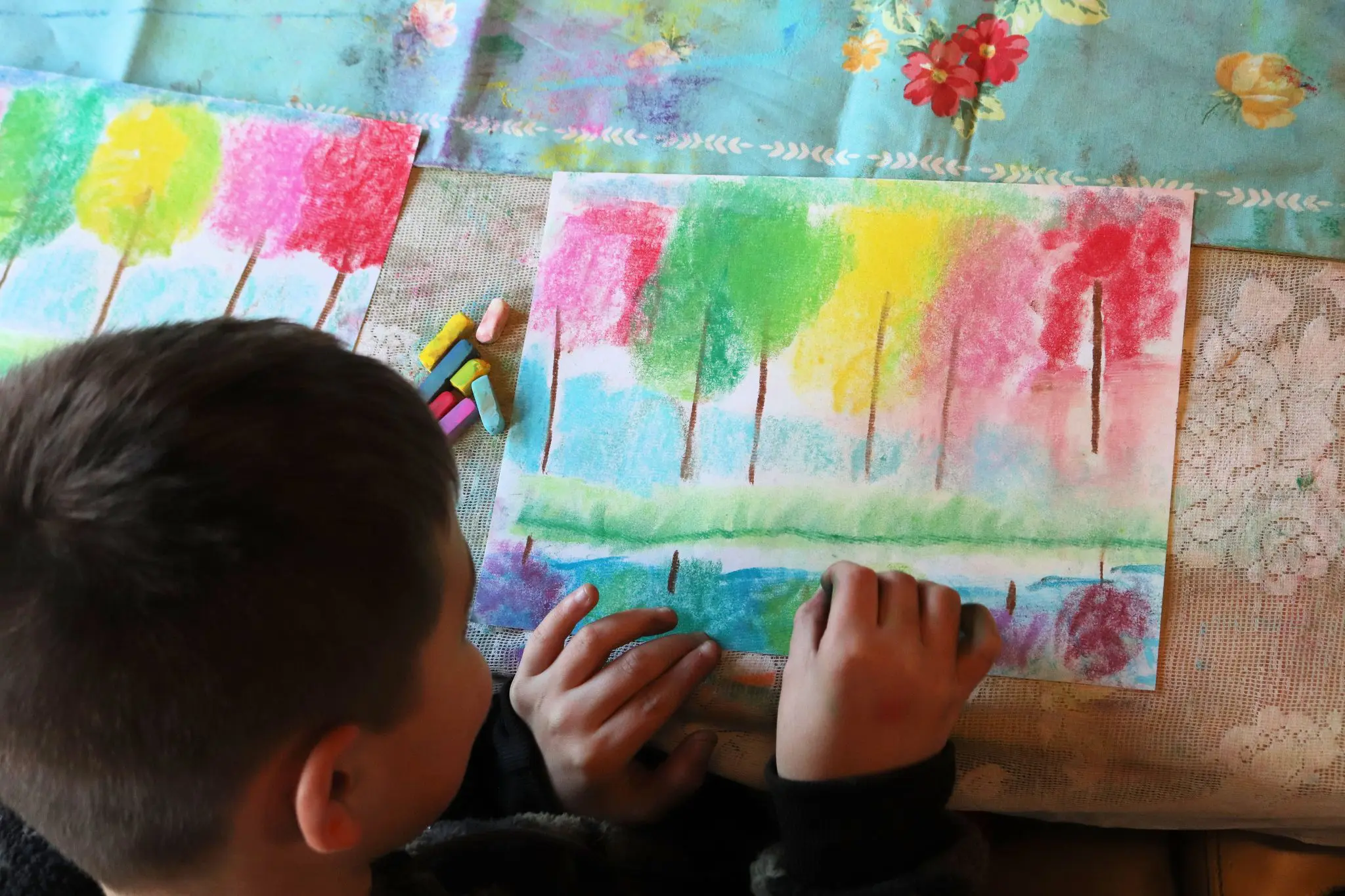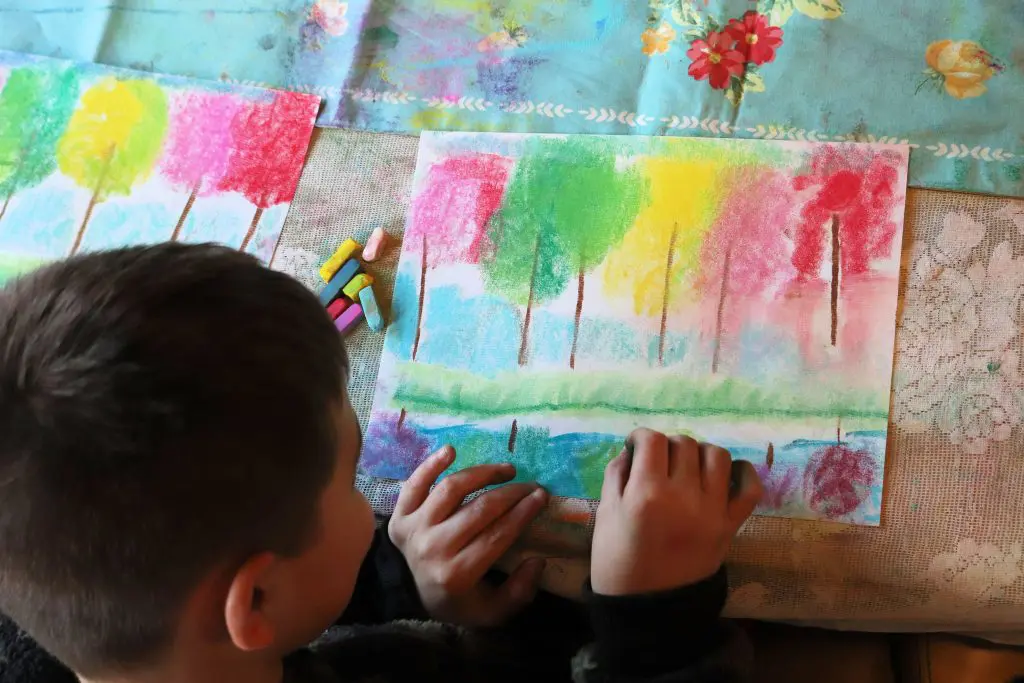 Art Boosts Confidence
Art boosts my son's confidence. Academics isn't easy for my son. He works really hard at it. Most things don't come easy for him. Something as simple as talking for my other children is a breeze while my son has struggled with it all of his life. This can wear on a mom's heart. Chalk Pastel Art has offered an effective way for my son to blossom in so many of the areas that present challenges for him. This is done in such a pleasant and enjoyable way. The lessons are gentle, timely, and colorful. When he feels painting something is hard, Nana's tender voice and encouraging words of "You are an artist", "This is your painting" spurs him on. As his siblings and dad look at his work of art and give many compliments, he is encouraged. When he works through the areas that challenge him, he sees the fruit of hard work and the stunning works of art he creates. He is brimming with smiles and is joyful of his work! This is beyond what a mom could ask for. I look at his paintings, I look at his smile, and I am in awe of his accomplishments. And I am so proud, and I am so thankful. I thoroughly enjoy the time I am allowed with my son through art lessons.  I truly enjoy the learning experience and the growth. The fond memories I will treasure forever.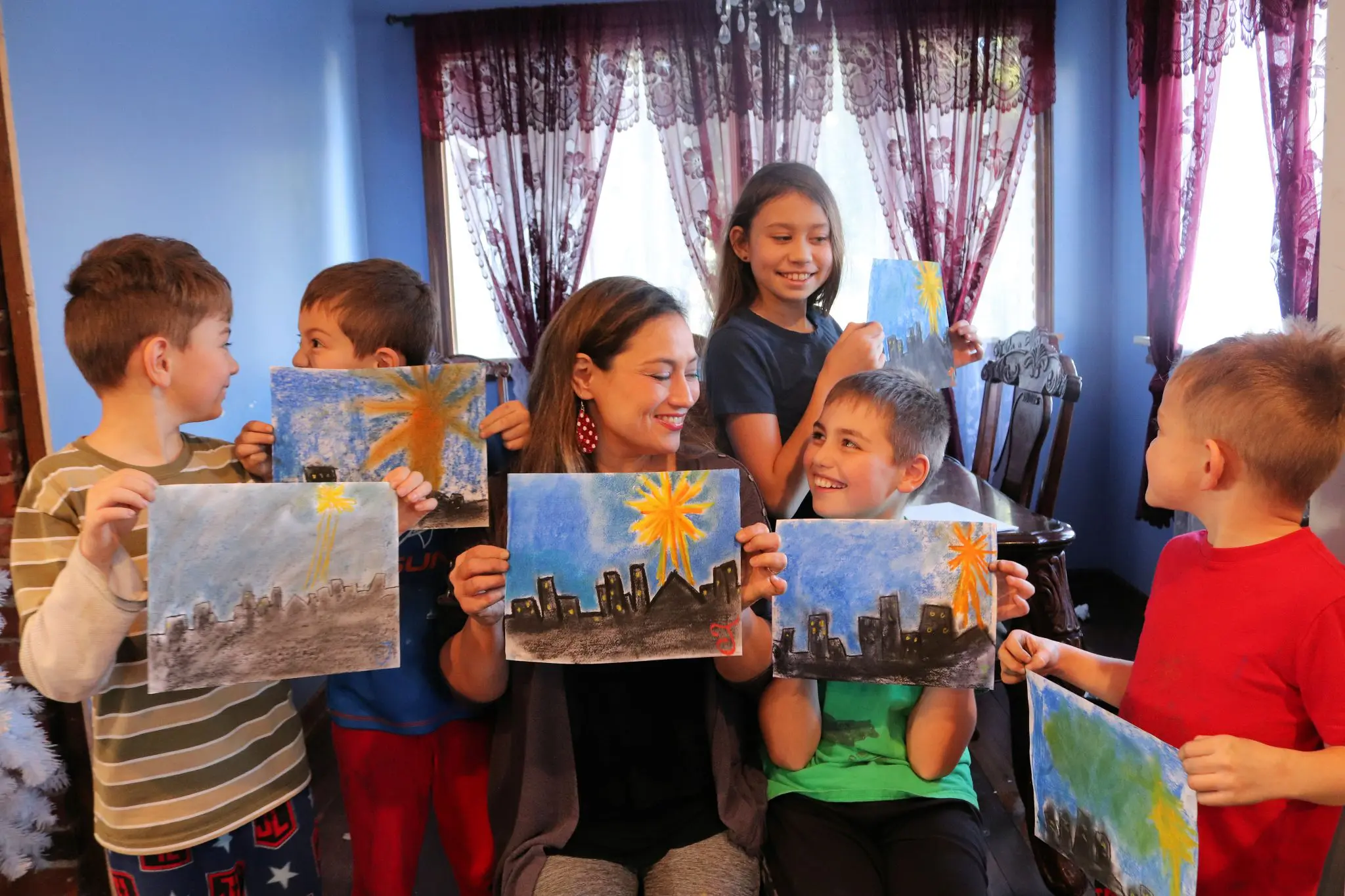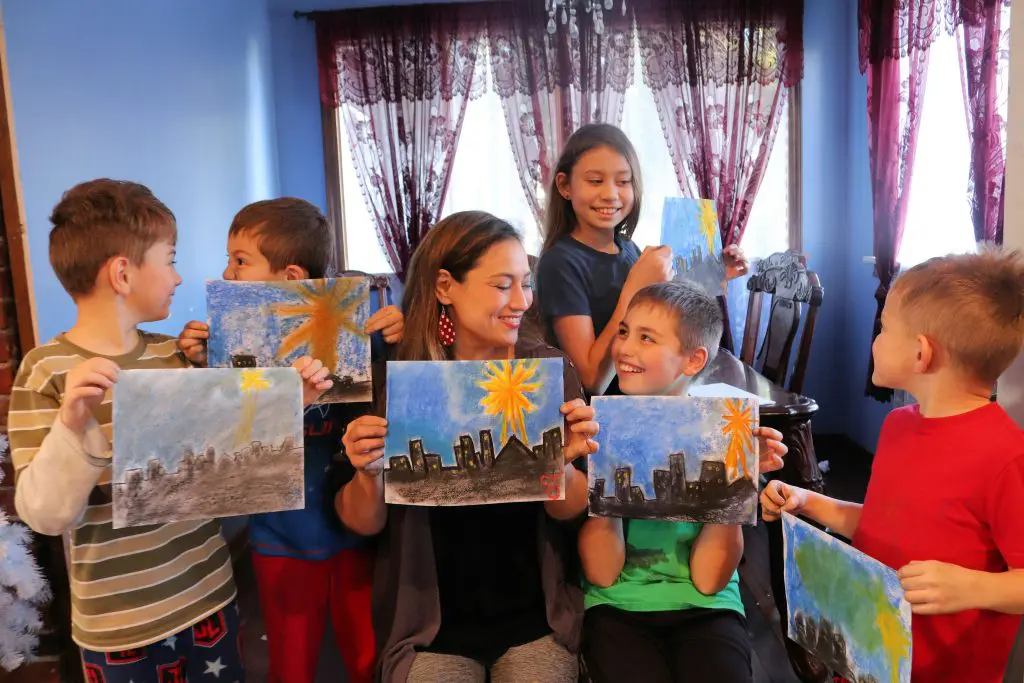 Chalk Pastel Art not only brings the beauty of fine painting, it also weaves together a wide array of rich learning, creating such an awe-inspiring masterpiece in my son.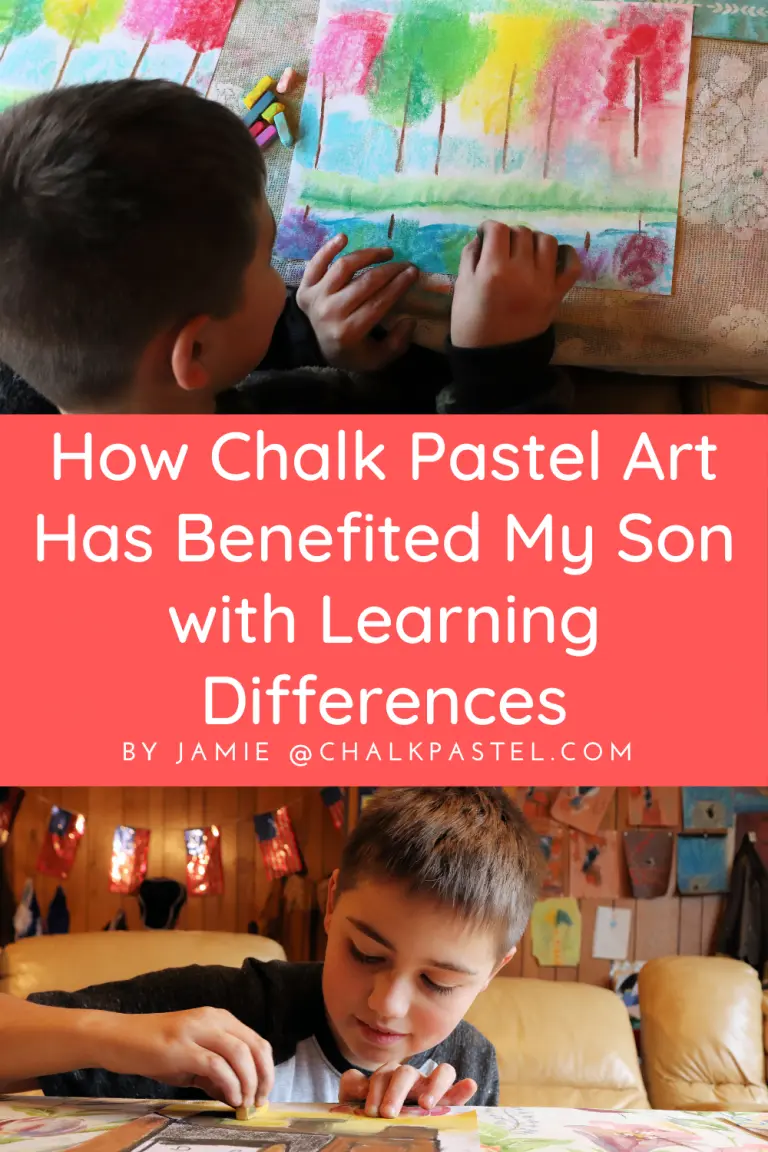 You might also like: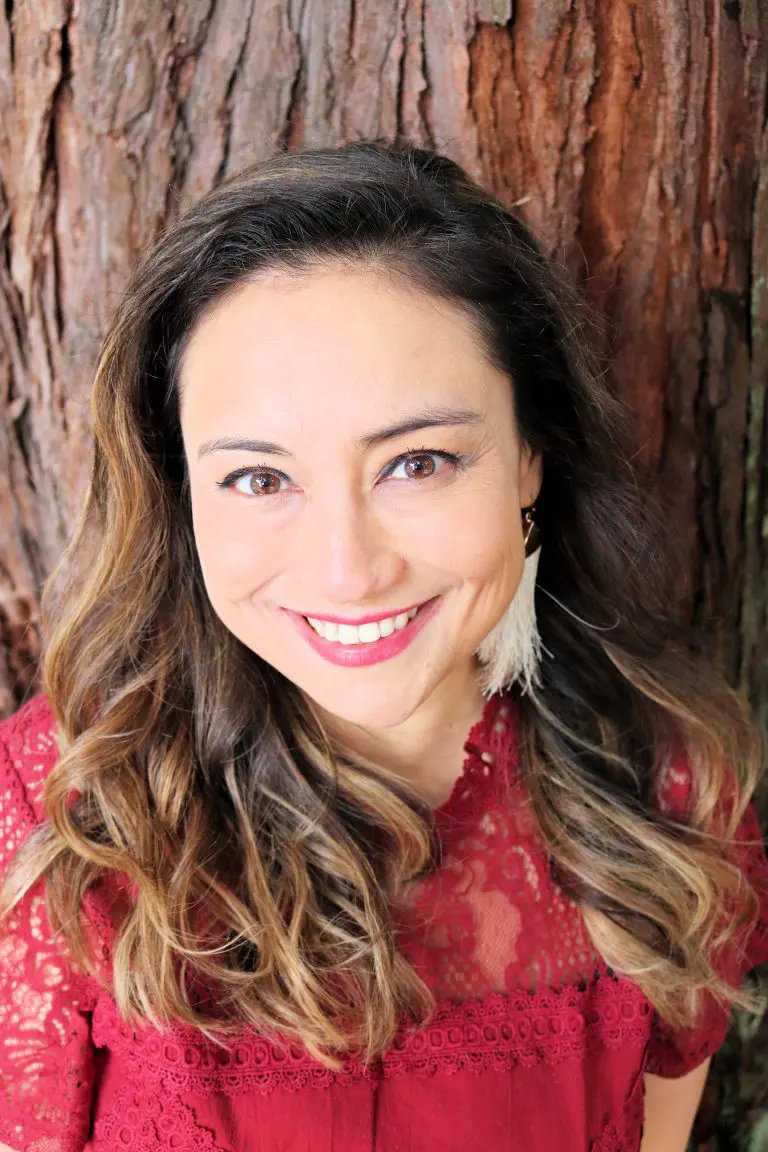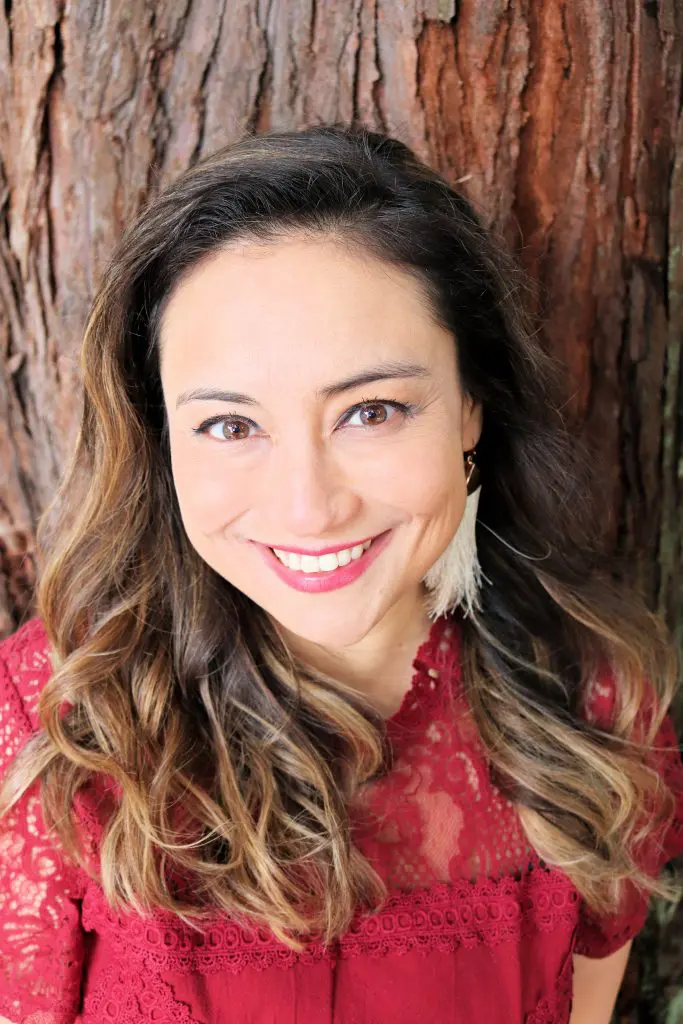 Jamie is the author of A Brown Bear's Language Arts Study (coming soon!), a literature-inspired homeschool mom of seven, and a former educator. She enjoys a bookshelf bursting with colorful picture books  and children's stories of all genres. Indulging in a read aloud with all of her children around her is one of Jamie's favorite moments of her days. Be sure to find Jamie on Instagram so you will be the first to know when her language arts study is available and to be encouraged by all her learning adventures with her wonderful family.