This is everything you need to get started with classical music appreciation lessons in your homeschool.
There is no right or wrong way to start classical music homeschool lessons. The most important thing is that you start! Learn the simple steps to building a love of classical music and a knowledge of great composers.
Of course, music appreciation has nothing to do with playing the piano. It's often been thought that 'learning music' can only mean that. So it was assumed that children who showed no special talent for playing the piano were simply not musically inclined and wouldn't like concerts. But music appreciation is different from playing an instrument in the same way that being a natural actor is different from enjoying a Shakespeare play, or being able to paint is different from enjoying a painted picture. I think that all children, not just the musically inclined ones, should learn to appreciate music. It's been proven that only three percent of children are actually tone-deaf. If children are started early, it's amazing how even those who seem to have no musical 'ear' can develop one, and can learn to listen to music with understanding and enjoyment.

-Charlotte Mason, Volume 6, page 218
How to Get Started with Classical Music in Your Homeschool
Sometimes the challenge of composer study is making the time to listen long enough that we recognize them as we go about our everyday life.
There is no right way to listen. Some authors try to convince you that you can't use your computer to listen or you can't use headphones or you have to do nothing else but listen during our music appreciation time. This is not true.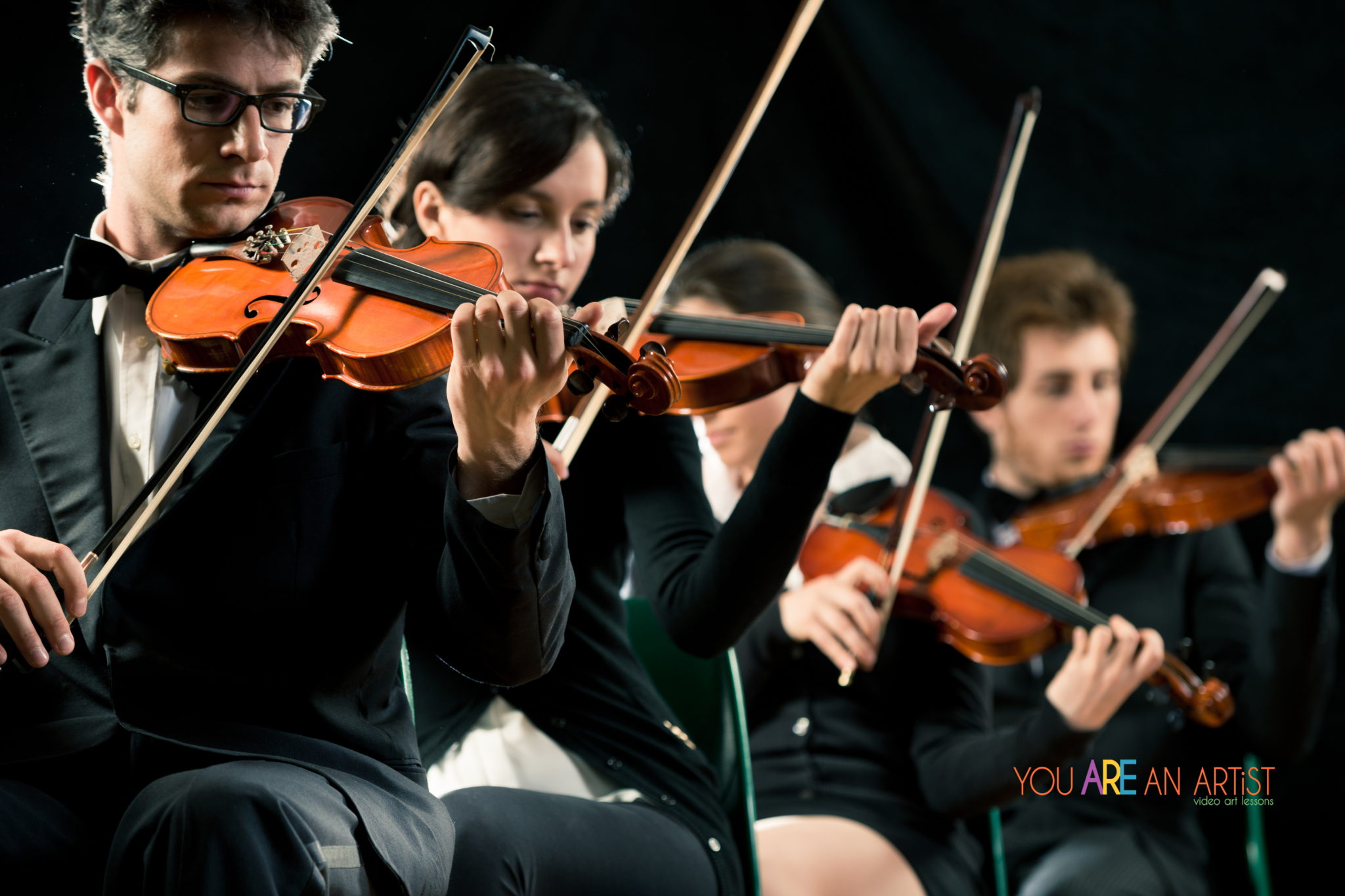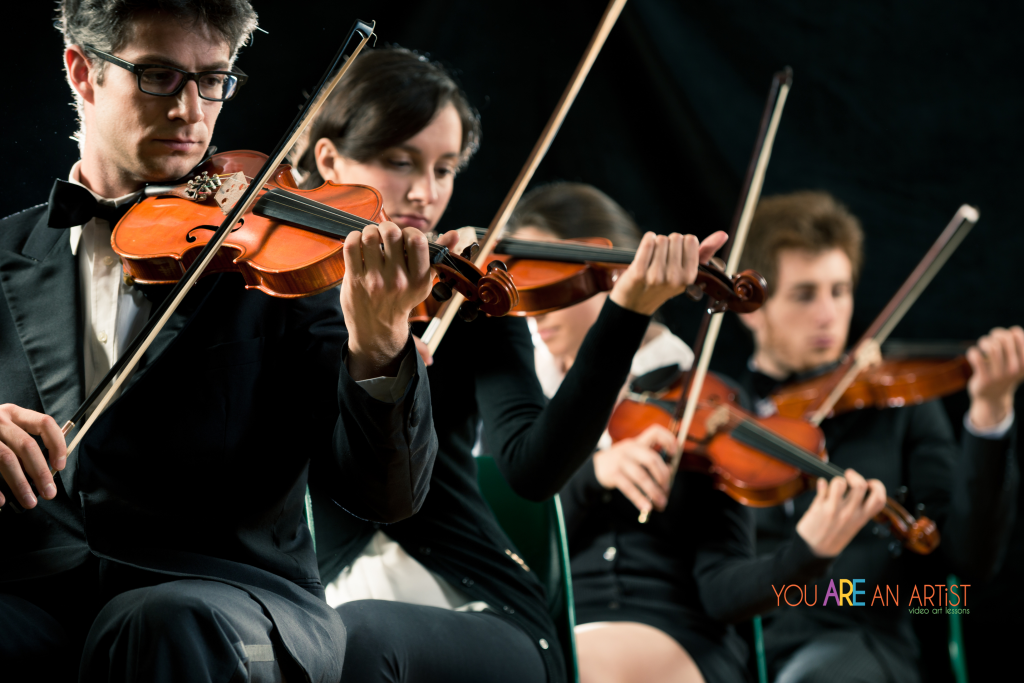 The Goal for Homeschool Classical Music Appreciation
Your goal is to offer time for listening to music on a regular basis, tell a little about the composer that you think the children might be interested in and then listen together. This is a perfect opportunity to work on narration skills with your children. After you listen to a piece, ask your children what they thought of it.
Starting when your children are young is the best way to develop an ear for classical music, but don't despair if your children are older and you still want to give them the opportunity. It is never too late. Author Barb McCoy's husband never listened to classical music until they started homeschool composer studies in the Charlotte Mason style. He now recognizes and appreciates many different composers.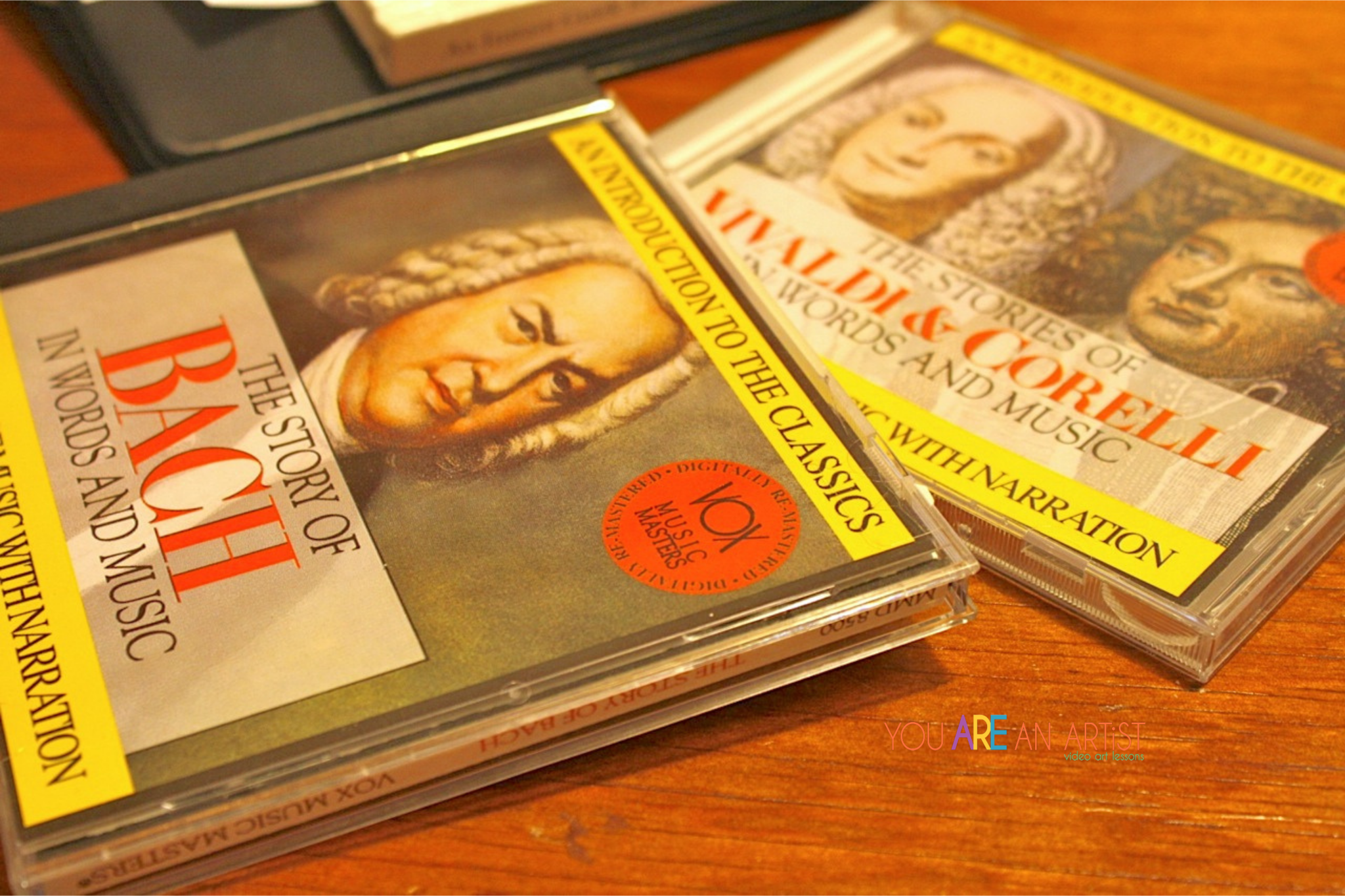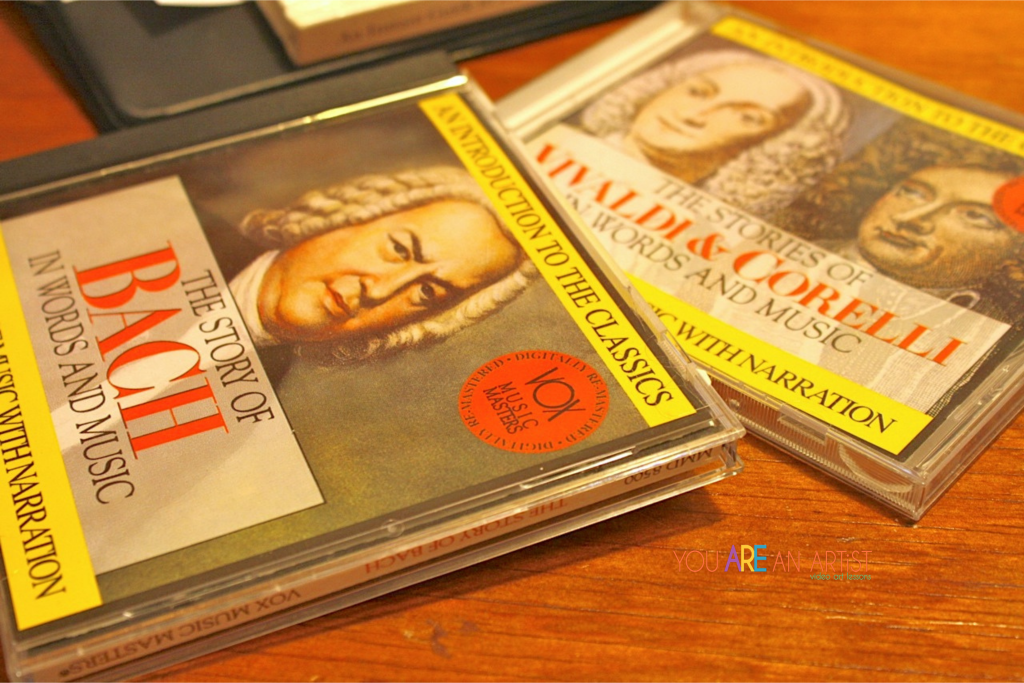 Not a day goes by that you can't take a few minutes to listen to a great composer. It takes just a little planning ahead and then seizing the opportunity to listen and get to know one composer at a time.
Questions To Ask In Your Homeschool Music Appreciation Lessons
You might choose one official music appreciation time each week with our Homeschool Fine Arts plans. Listen to the composer intently. Set aside all other activities and listen to the musical selection. Try to listen with no other distractions. This could be the one time during the week that you aren't playing the music as background music. The music is the focus of your listening time.
Here are some questions to ask your children after listening to a selection:
Was the music loud or soft?
Was it fast or slow?
Could you hear any particular musical instruments? (piano and violins are usually easy to hear)
Did the music remind you of something? Did any pictures come to mind?
What emotions did the music bring up into your heart? (happy, sad, angry, etc.)
Just like we have our children narrate a selection from their literature or history reading, you can teach your children to narrate their expressions after listening to a piece of music. I think it actually adds to enjoyment to stop everything and listen to a piece of music with our whole hearts and minds.
Resources for Homeschool Classical Music Appreciation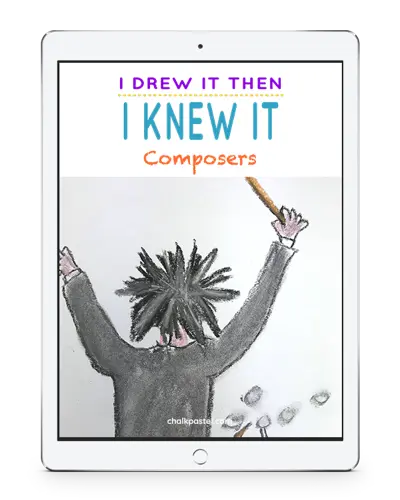 Composers Hands On Art Lessons in the You ARE an ARTiST Clubhouse – Nana's Composers video art lessons are a perfect complement to learning about a composer!
Composers Hands On Video Art Lessons
Symphony Conductor
Beethoven
Mozart
Copland
Handel
Beatles
Jazz
Vivaldi
John Williams
Francis Scott Key
and more lessons coming!
Hymns Homeschool Art Lessons
Celebrate favorite hymns and hymn study with Nana's continuing hymns art lessons in the You ARE an ARTiST Clubhouse. 20+ hymns celebrate these timeless favorites from Amazing Grace and How Great Thou Art to Easter, Thanksgiving and Christmas hymns, like: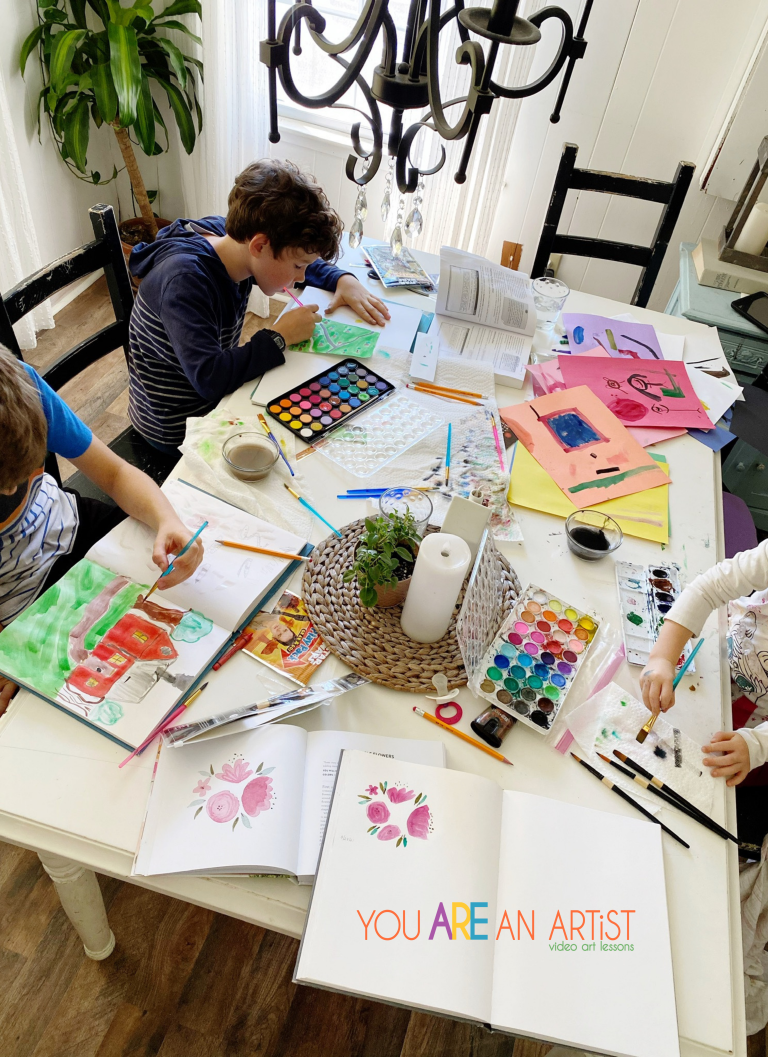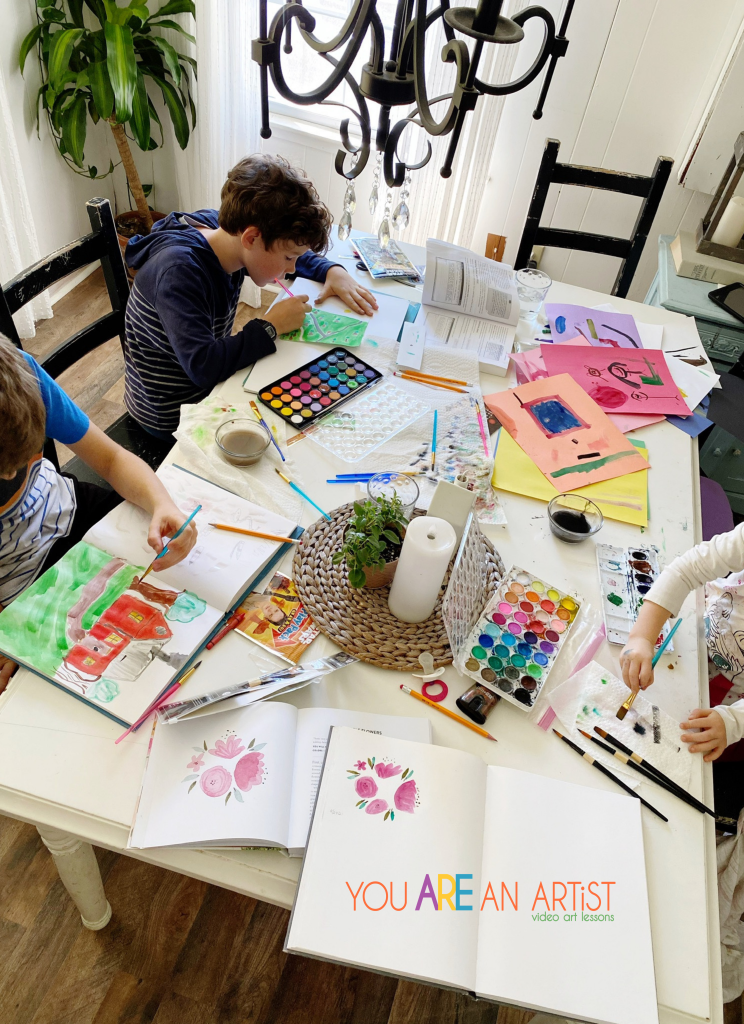 Preschool Art and Music Curriculum for Your Homeschool – This preschool art and music curriculum for your homeschool has everything you need to foster an early love and appreciation of art and music.
Our Homeschool Fine Arts Plans use these resources to make composer study and music appreciation easy!
Classical Music Start Up Kit – the perfect CD sets to introduce your homeschool family to the general overview of classical music. I have learned to fit in our listening as we go about our daily homeschool routine. We listen to the music in the car while we are driving to our appointments or errands. I put the music on when they are working on art projects. I listen to the music during the day while I work on the computer. You would be surprised at how many times you can find to listen to one or two of the selections each day. It is wonderful alongside our classical music appreciation homeschool lessons.
Getting to Know the World's Greatest Artist series – Our very favourite homeschool resource for Art Appreciation for the elementary years is Mike Venezia's Getting to know the World's Greatest Artists book series.
Homeschool High School Fine Arts Credit
Have a high schooler? Earn a fine arts credit with our high school level fine arts plans for 9th-12th grades!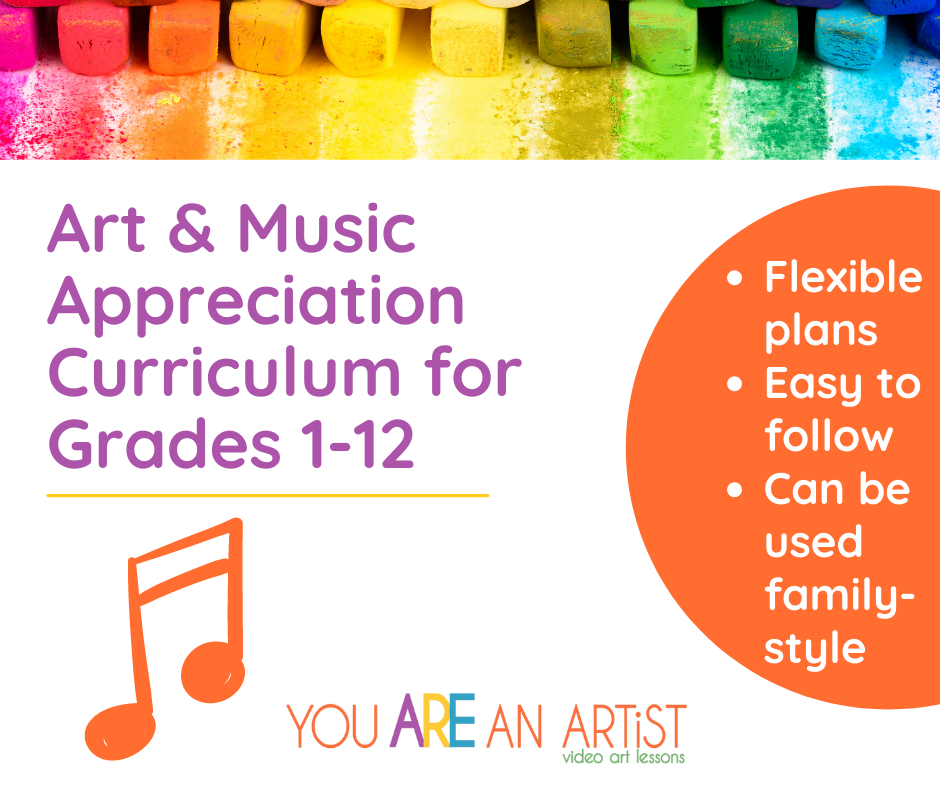 More Music Appreciation Resources for Your Homeschool
— You ARE an ARTiST Clubhouse members enjoy ALL Homeschool Fine Arts Plans at 50% off! —
You ARE an ARTiST's plans pull together affordably priced materials along with internet links so you can have a reasonably priced art and music appreciation program. There are 32-36 weeks planned at each level, and this allows your family plenty of flexibility to complete the curriculum in one homeschool year. The plans are listed by grade, but you can also use Grades 1-8 family-style if you have multiple children at home.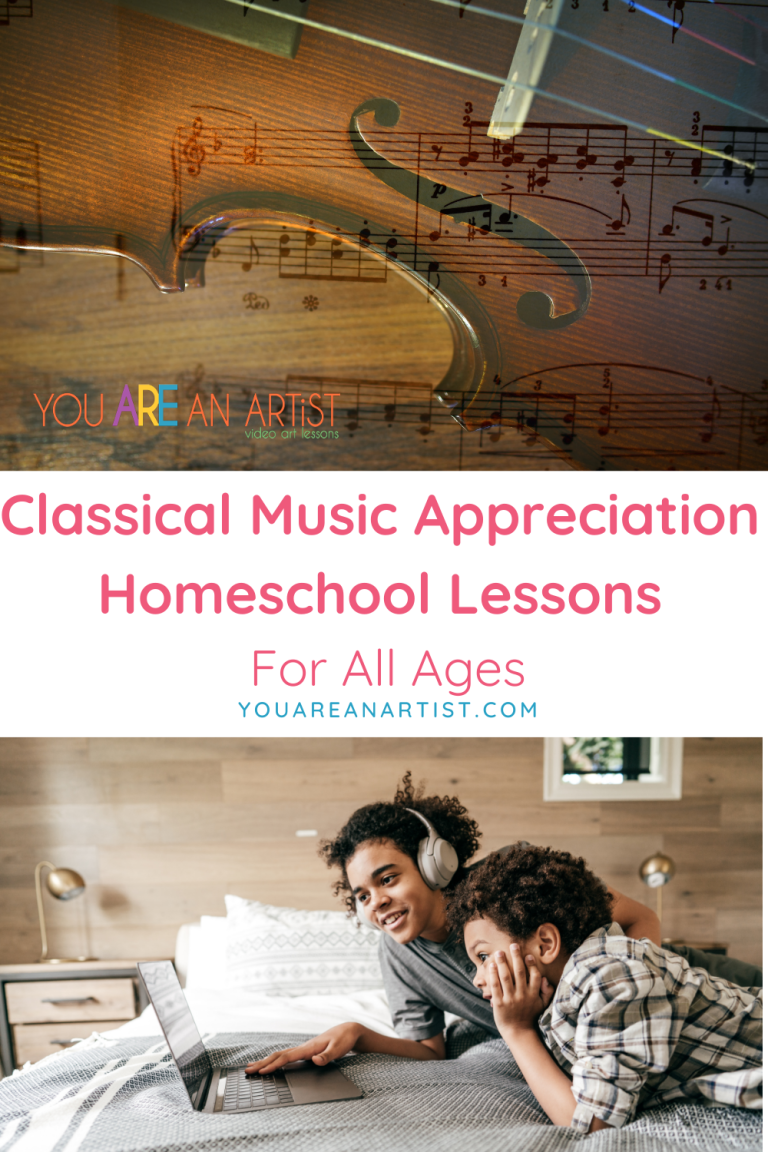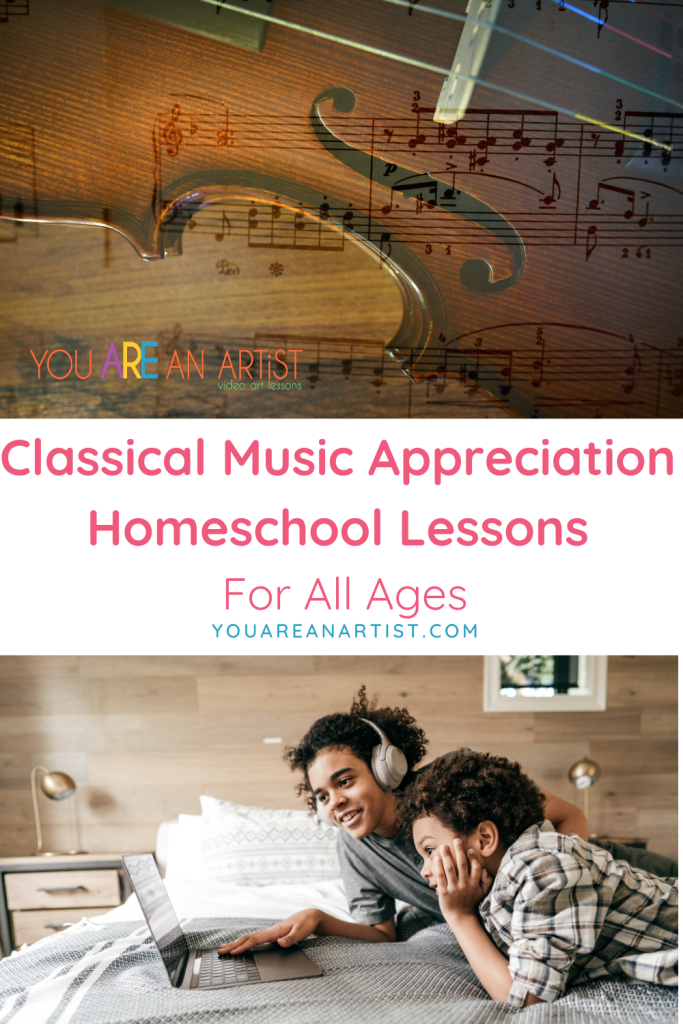 Written by Barb McCoy and updated by Tricia Hodges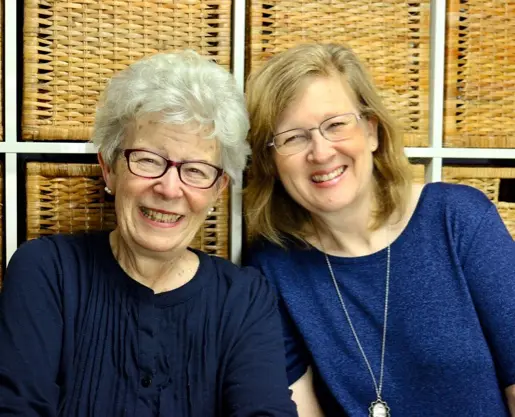 Growing a love of art at You ARE an ARTiST is a multi-generational passion! Tricia is Nana's daughter and a mama of five children. Nana shared her first chalk pastel art lessons with her grandchildren around Tricia's kitchen table. Homeschooling since 2000, Tricia has seen the fruits of home education with three homeschool grads so far! She shares the art and heart of homeschooling at Hodgepodge and is author of the book, Help! I'm Homeschooling! She and her husband, Steve, are also owners of sister sites Homeschool Nature Study and The Curriculum Choice.