Not only can you make the snowman just like you'd like him, you can design your background, plus – decide what your snowman will paint! Nana's How to draw a painting snowman with chalk pastels is perfect for your cozy, winter homeschool art time.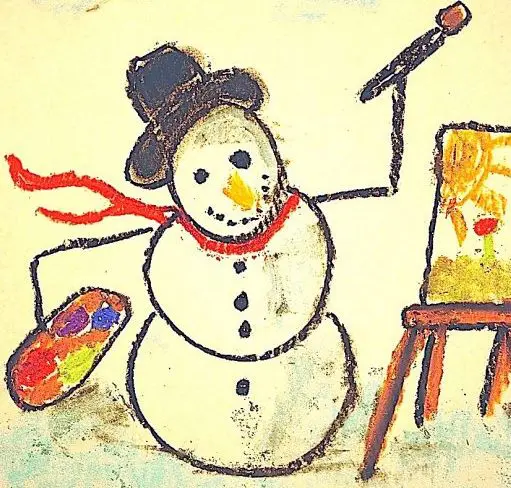 Snowman Paints!
Painting with chalk pastels is such a wonderful activity for the whole family to enjoy around the homeschool table. If you have never painted with Nana before, we invite you to grab her FREE set of Get Started in Chalk Pastel Art Video Art Lessons. All it takes is 1, 2, 3! A starter set of chalk pastels, construction paper and Nana's art lessons.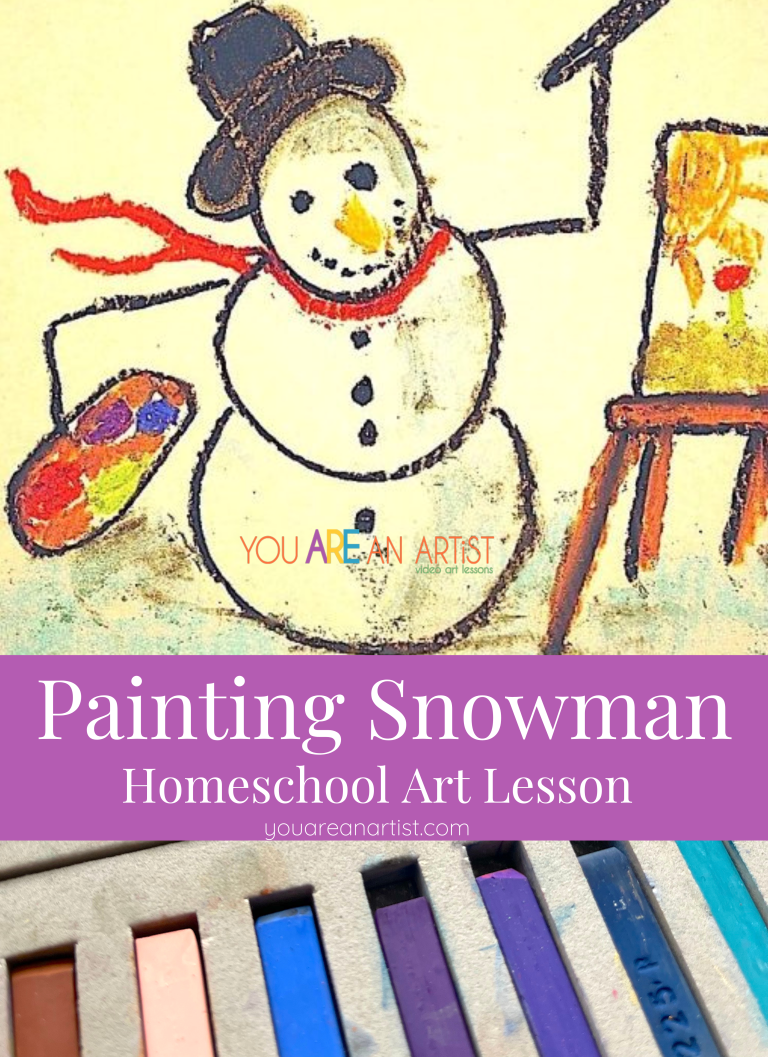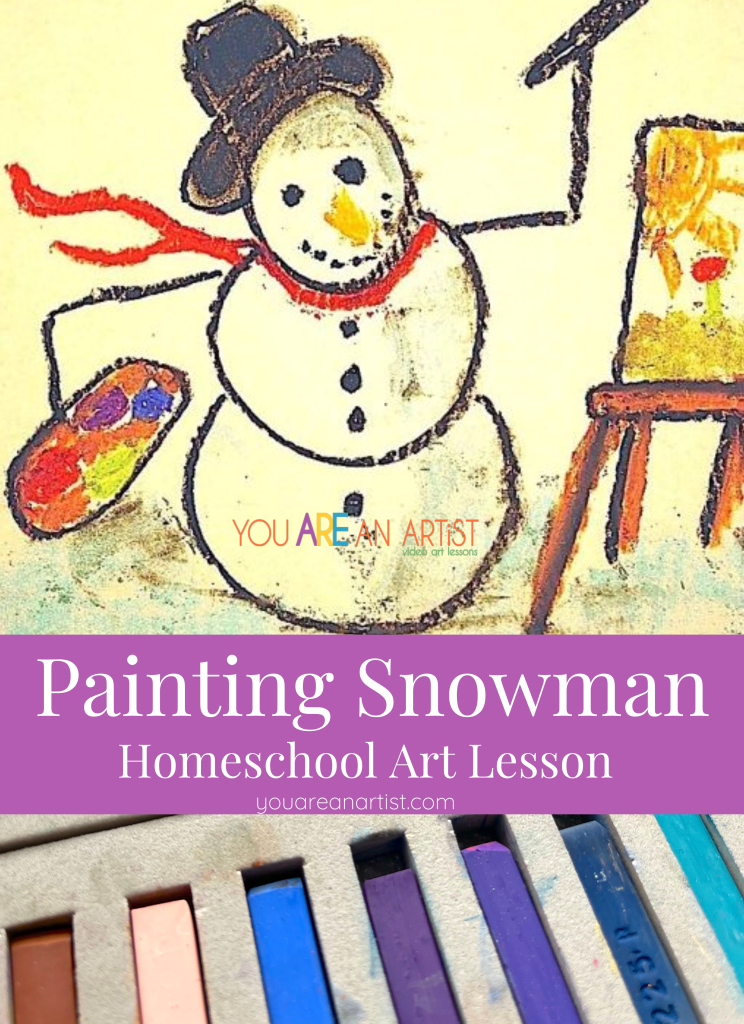 Free Art Lesson: How To Draw a Snowman for Your Winter Homeschool
Enjoy this early art lesson Nana shared with her grandchildren around Tricia's kitchen table and recorded for you!
Suggested supplies: white or light blue construction paper. Black, red, purple, green, yellow and blue chalk pastels. Pictured: Our favorite chalk pastels and chalk pastels drawer storage.
See how Nana's grandchildren painted their snowmen here.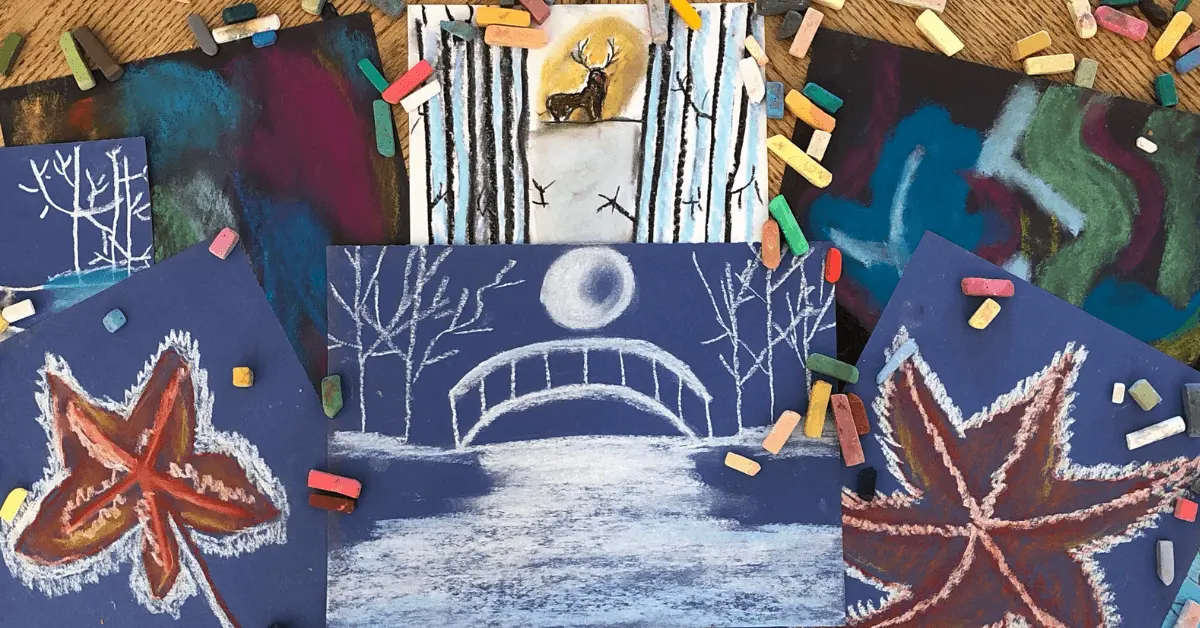 More Homeschool Art With Nana in the You ARE an ARTiST Clubhouse!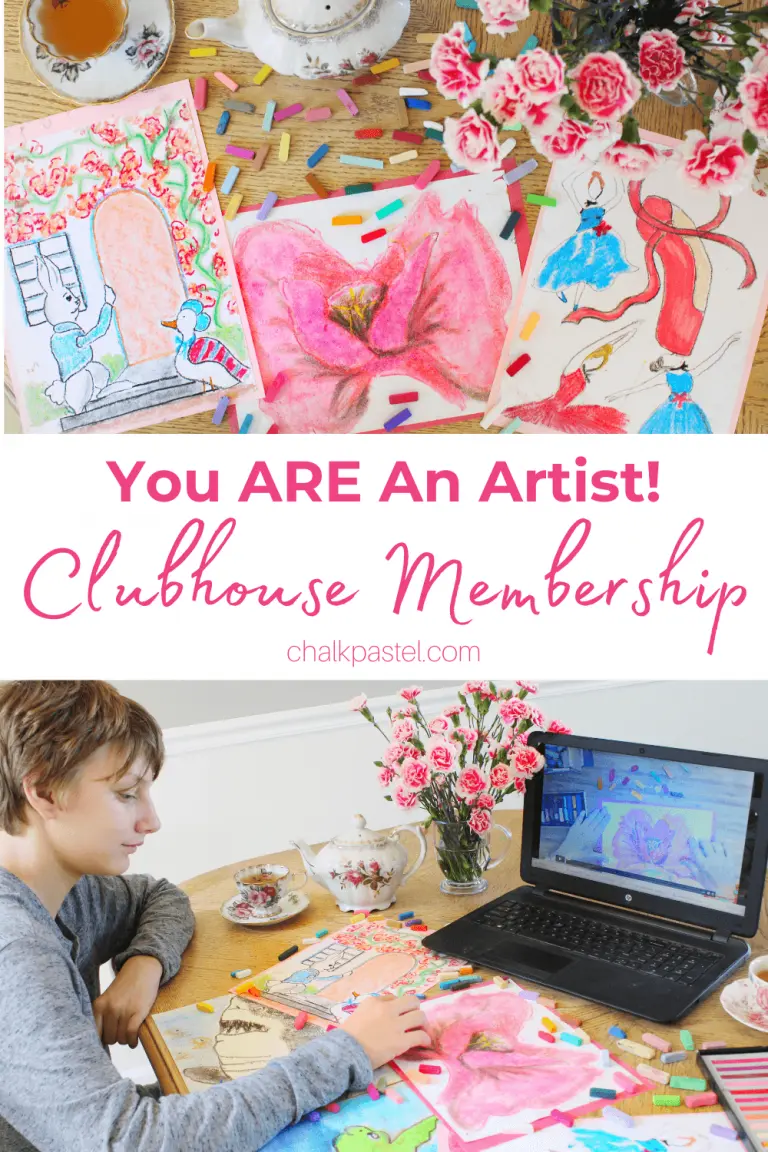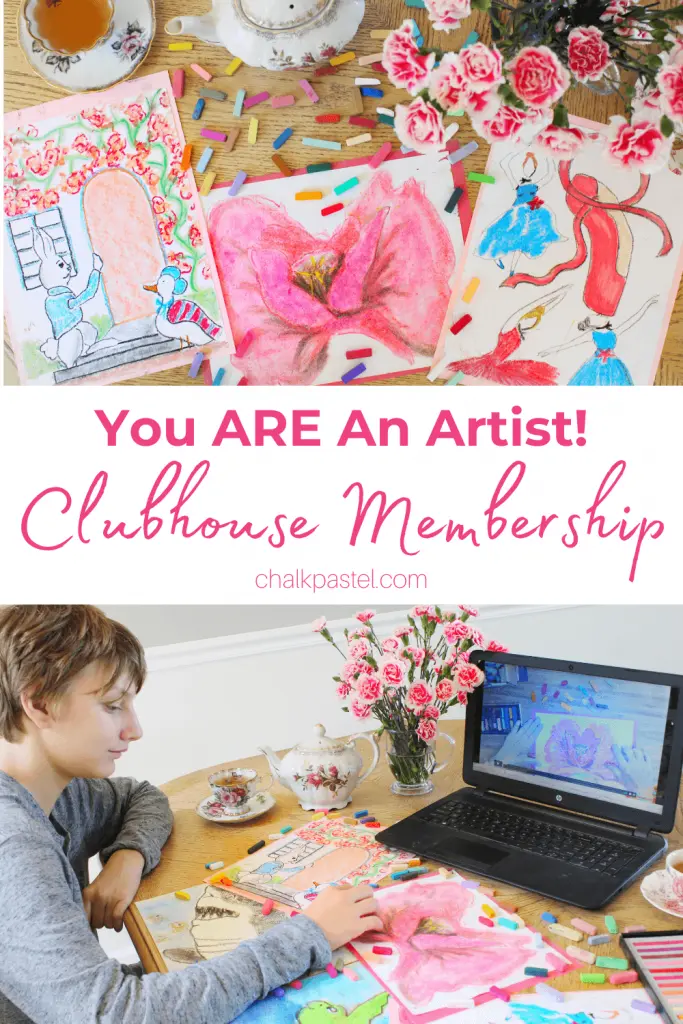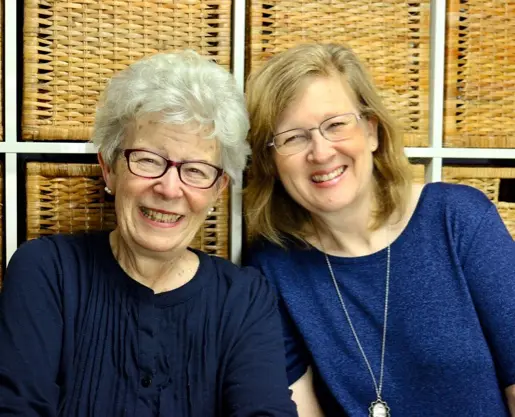 Growing a love of art at You ARE an ARTiST is a multi-generational passion! Tricia is Nana's daughter and a mama of five children. Nana shared her first chalk pastel art lessons with her grandchildren around Tricia's kitchen table. Homeschooling since 2000, Tricia has seen the fruits of home education with three homeschool grads so far! She shares the art and heart of homeschooling at Hodgepodge and is author of the book, Help! I'm Homeschooling! She and her husband, Steve, are also owners of The Curriculum Choice.