Famous Artist Edgar Degas seemed to always be fighting for or against something! He never liked being called an "Impressionist". He preferred to be called a "Realist" or an "Independent " painter. But, actually, he was one of the Impressionists founders and organizers of its exhibitions. He was a core member. Degas' choice of subject matter reflected a change to a modern way of painting. He loved painting folks at their daily work or jobs. Others looked down on this as a slice of Parisian low life – because they worked for a living.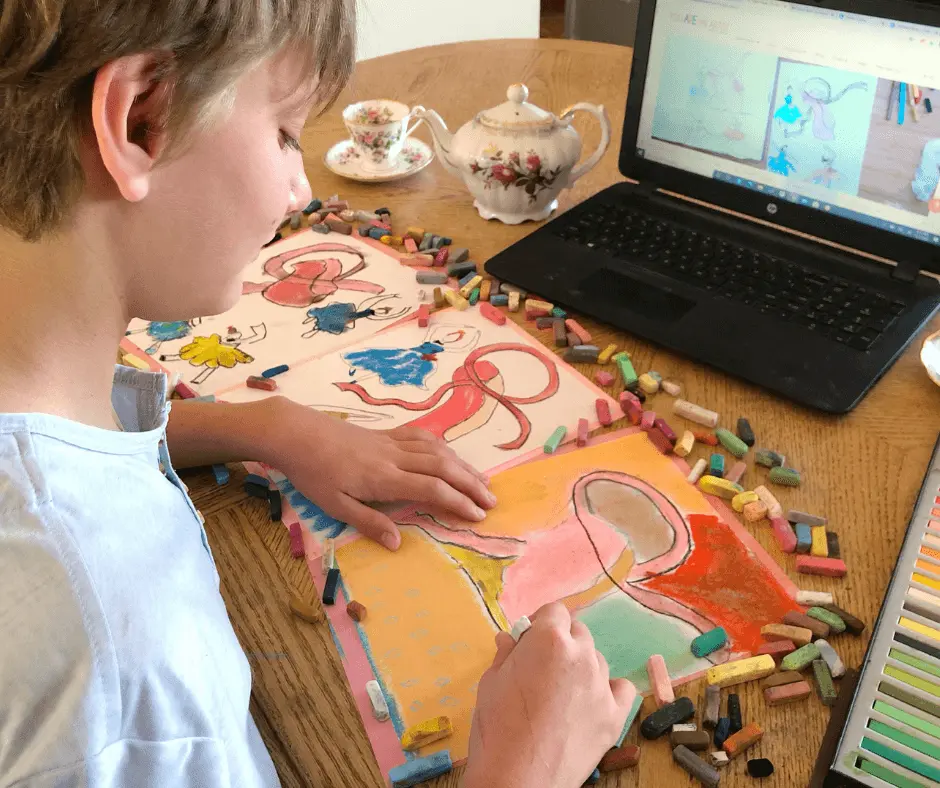 By 1885, most of Degas's more important works were painted in pastels. We will learn that he successfully combined painting and drawing when he was working with his brilliant colored pastels!
Famous Artist Edgar Degas Show Notes
Highlights
1:16 Degas's Name
2:28 Copying Paintings
5:02 The Impressionists
Nana's Degas lesson is in the Famous Artists series exclusive to the You ARE an Artist Complete ClubhouseAnd be sure to join Nana in our FREE You ARE an Artist Facebook group and our community on Instagram and all the social media as well.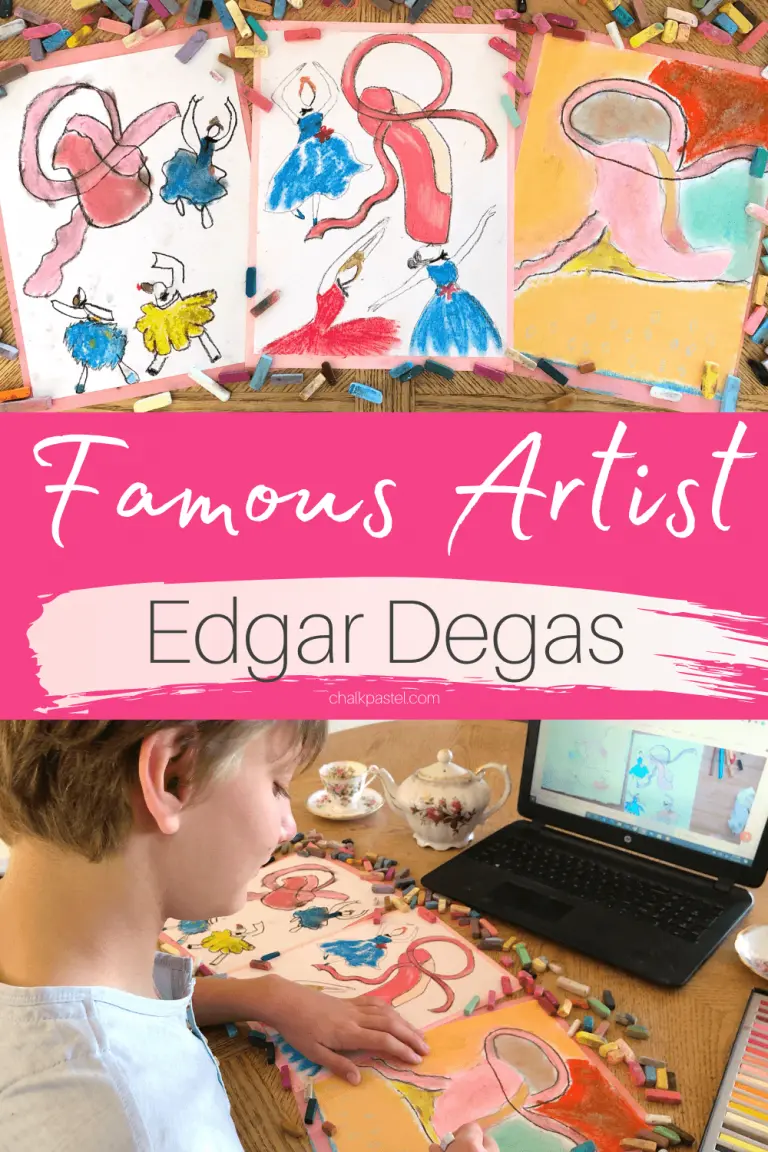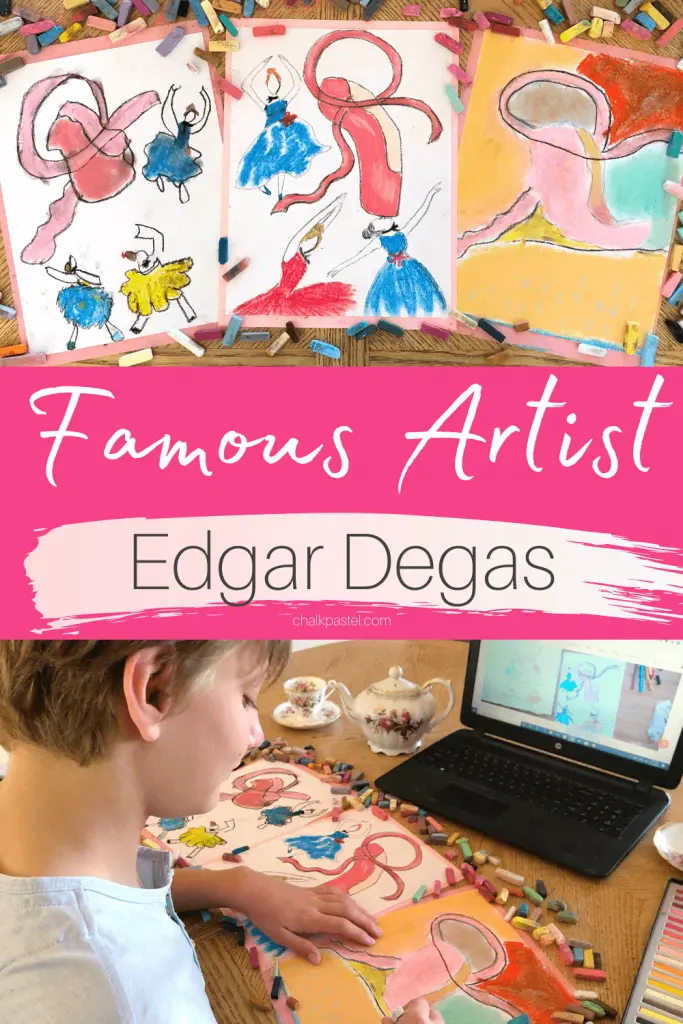 Nana is passionate about helping you realize you ARE an artist! Not only an artist with chalk pastels but with homeschooling, creative spaces, favorite family recipes and more. Nana also enjoys chatting – especially about art. If you have followed along with any of her You ARE an Artist video art lessons, you know that. She also enjoys sharing photos and thoughts on topics while she is being creative in her studio space on her back porch. That is where she will be chatting with you – from her back porch. It's Nana's You ARE an Artist Podcast!
-Special thanks to Erin Vincent and her artists for the beautiful photos. Visit her at Nourishing My Scholar.