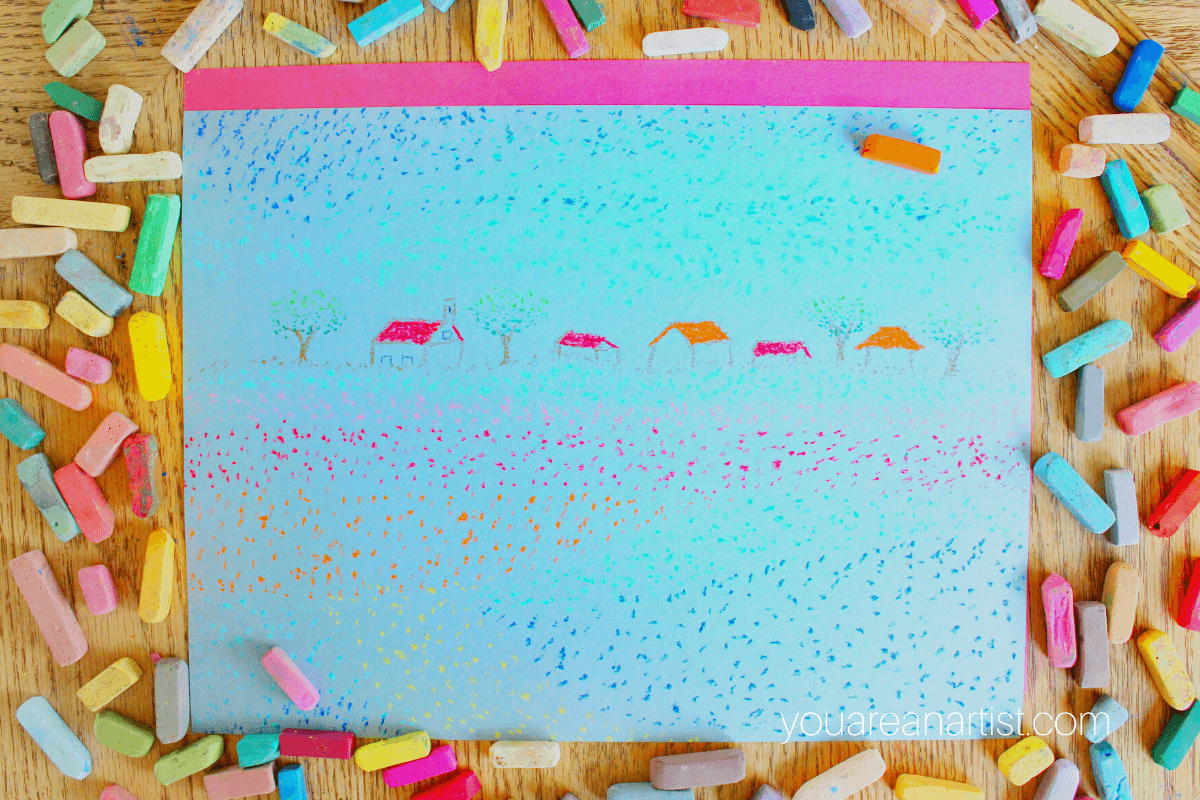 In his short life, famous artist Georges Seurat held a long-reaching paintbrush in his hand. His influence with that brush brought about a renewal of public interest in the Impressionist artists of the day. His paintings changed how our very eyes can be coaxed into seeing colors optically. Important painting masters such as Vincent Van Gogh and Pissarro used dots of colors that Seurat believed could revolutionize the art world. These artists were laughed at by art critics who called the technique pointillism as an insult!
The technique is still used and pointillism is no longer thought of as an insult. Modern 20th century Pop Art painters such as Roy Lichtenstein used this "fool the eye" technique. Lichtenstein turned pointillism into a highly successful career, his artwork selling in the millions to galleries and patrons worldwide.
"Some say they see poetry in my paintings; I see only science."

– Georges Seurat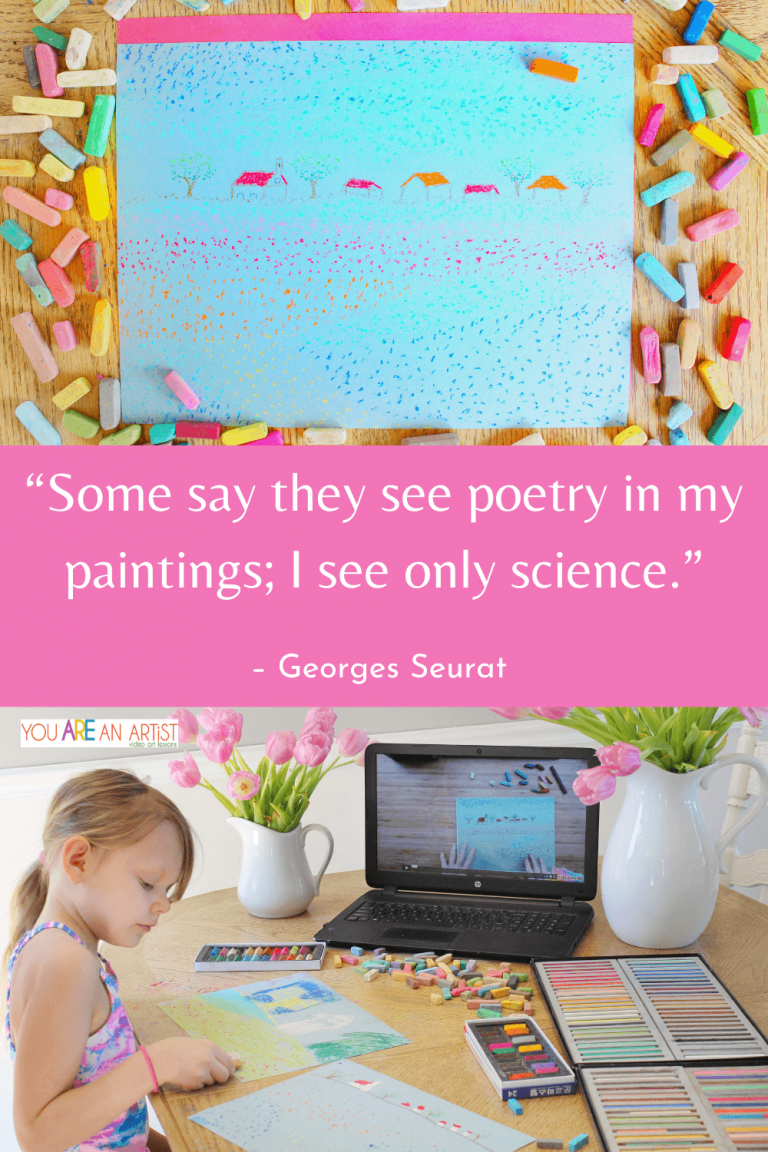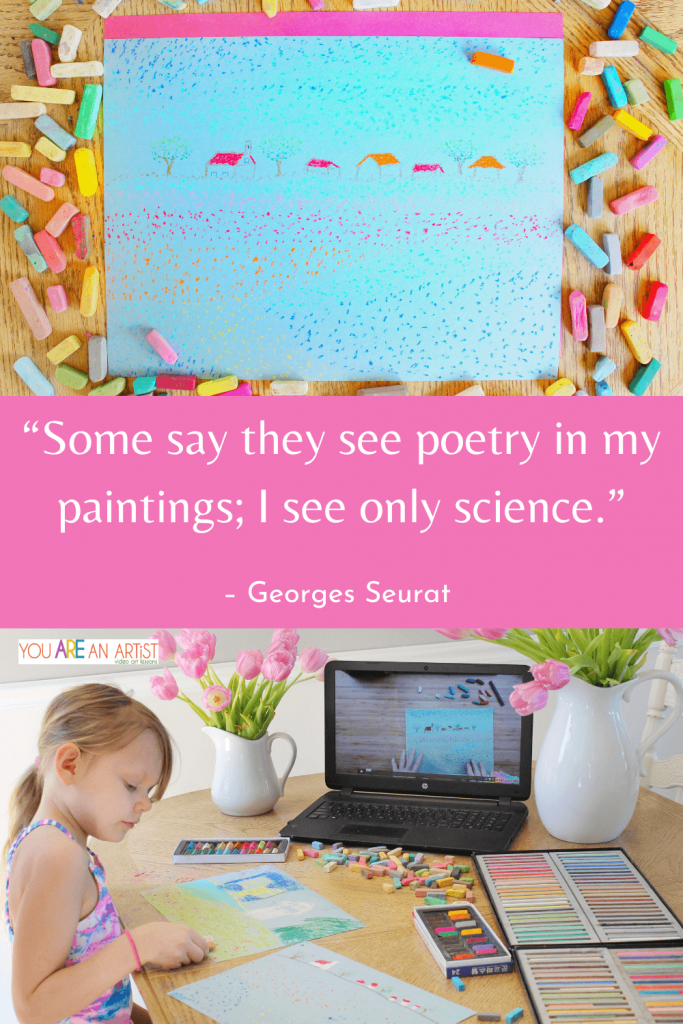 All due to a very young Frenchman, laboring away with his idea of dots or points of color.
Famous Artist Georges Seurat Show Notes
Read Famous Artist Georges Seurat Transcript HERE.
Highlights
1:56 What is Pointillism?
3:10 Bathers at Asnières
4:20 About Chromoluminarism
5:31 A Sunday Afternoon on the Island of La Grande Jatte
Nana's Seurat lesson will premiere in the You ARE an ARTiST Clubhouse in April. The Seurat replay will be in the Famous Artists series exclusive to the You ARE an Artist Complete Clubhouse. Be sure to join Nana in our FREE You ARE an Artist Facebook group and our community on Instagram and all the social media as well.