Presidents' Day should really be referred to as President's month if you are a homeschooler! Am I right? We can't cram all of that good stuff into one day. It's impossible; there are way too many interesting facts and rabbit trails to explore.
Here at ChalkPastel.com, we know precisely how fascinating it can be to dive into the U.S. Presidents. We think all of our presidents deserve a celebration anytime! For that reason, we created the ultimate companion resource to our I Drew It And I Knew It Presidents Series.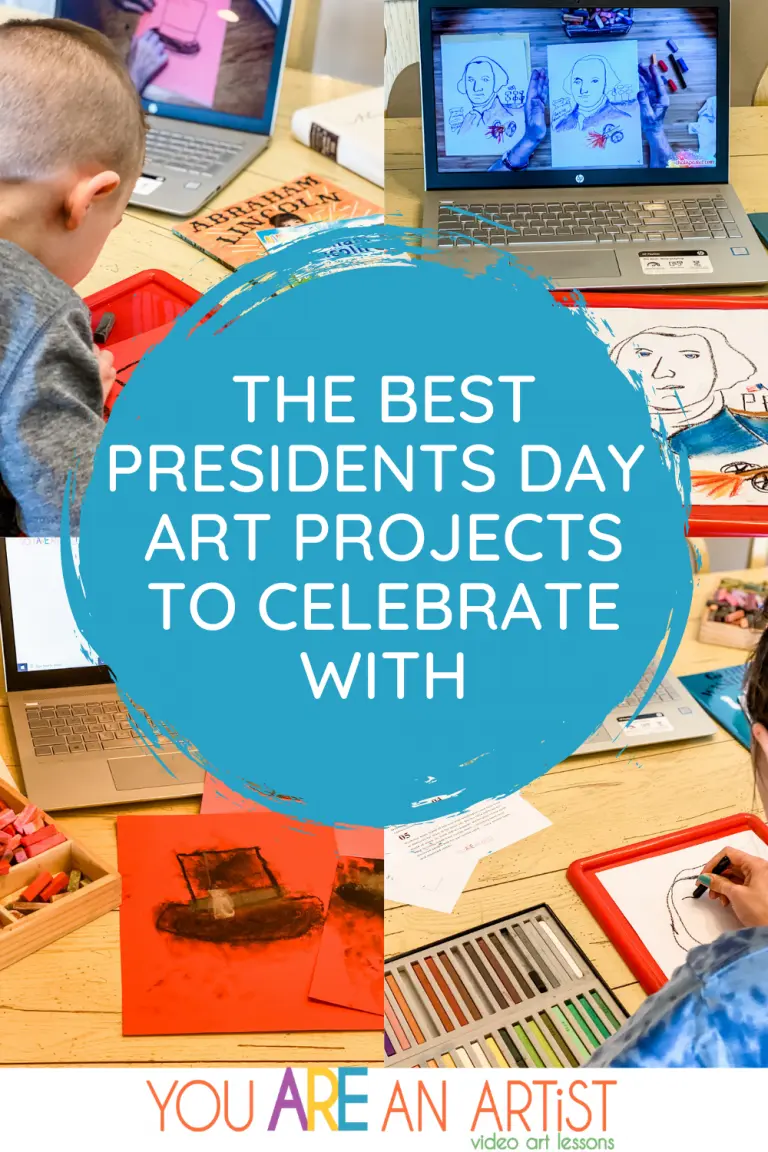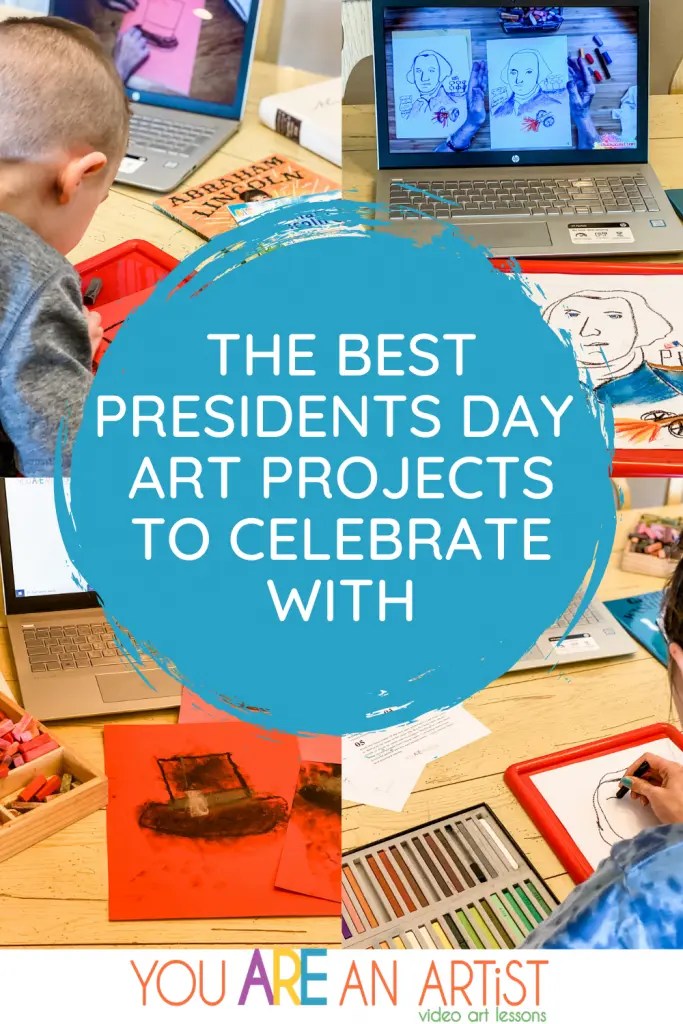 When you join our I Drew It Then I Knew It Clubhouse Series, you will also get the added benefit of our new companion workbooks! (Plus access to over 700 art lessons!)
We just started adding them, and we are thrilled with the first, the Presidents Companion Workbook. It is the perfect educational companion to drawing the Presidents with chalk pastels.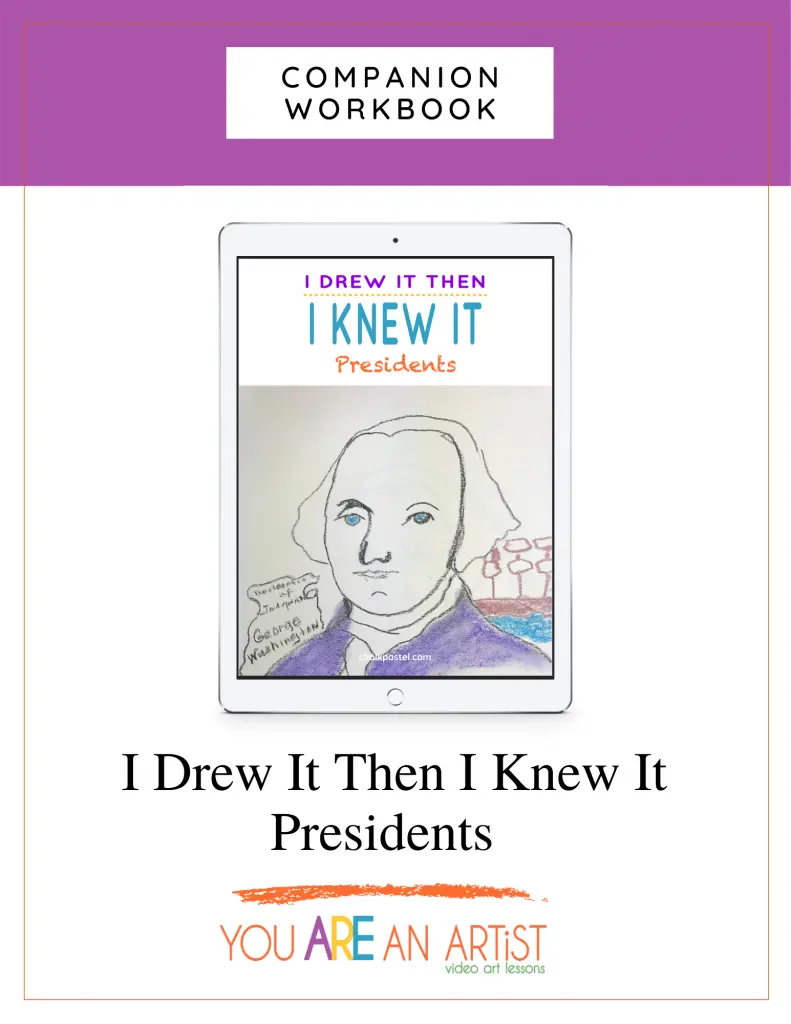 Presidents Day Art Projects Perfect For Your Homeschool
Talk about a way to celebrate President's Day or any Presidential holiday for that matter! Add art to history, and your kids will instantly be hooked!
As we have mentioned before, adding art to any subject makes it more exciting for our children and keeps them engaged. My kids look forward to art no matter what subject I blend it with.
Homeschooling doesn't have to be boring, and we are here to help you have memorable experiences while you educate at home. There is no need to skip art; let it become the best part of your homeschool week!
Hands-on creativity with art is a good fit for all learning styles. That's a win-win for homeschools with multiple students; everyone can join in! By adding art to your homeschool lessons, your children are also more likely to retain the information.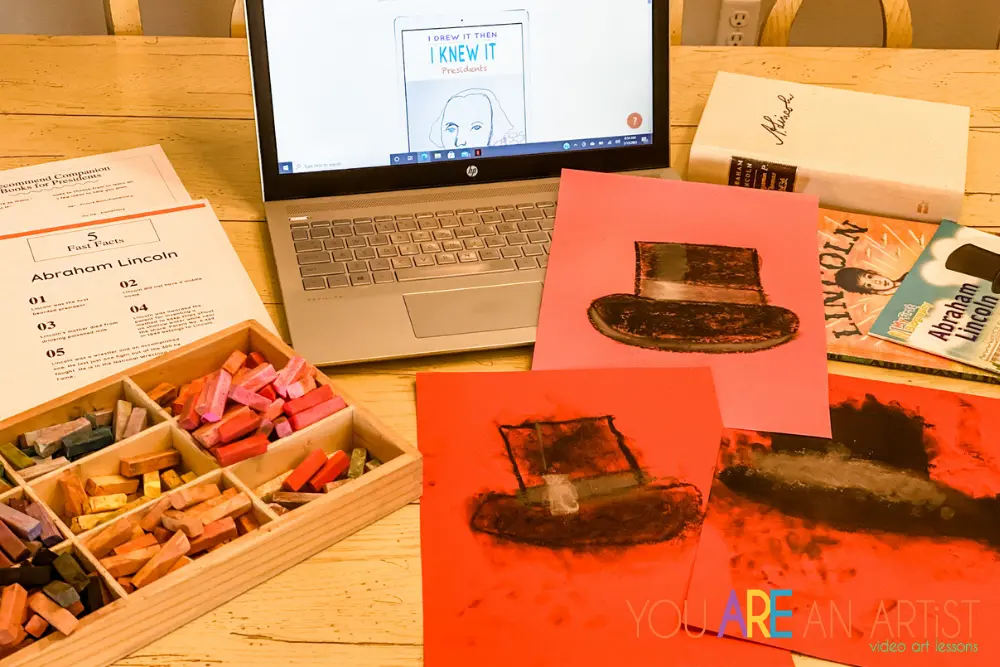 We recently had a fantastic time using the new companion workbook as we learned about some U.S. Presidents.
I introduced my youngest two to Lincoln, and my oldest enjoyed learning a few fun facts about him we didn't know! If you are going to study the U.S. Presidents, this is definitely the way to do it.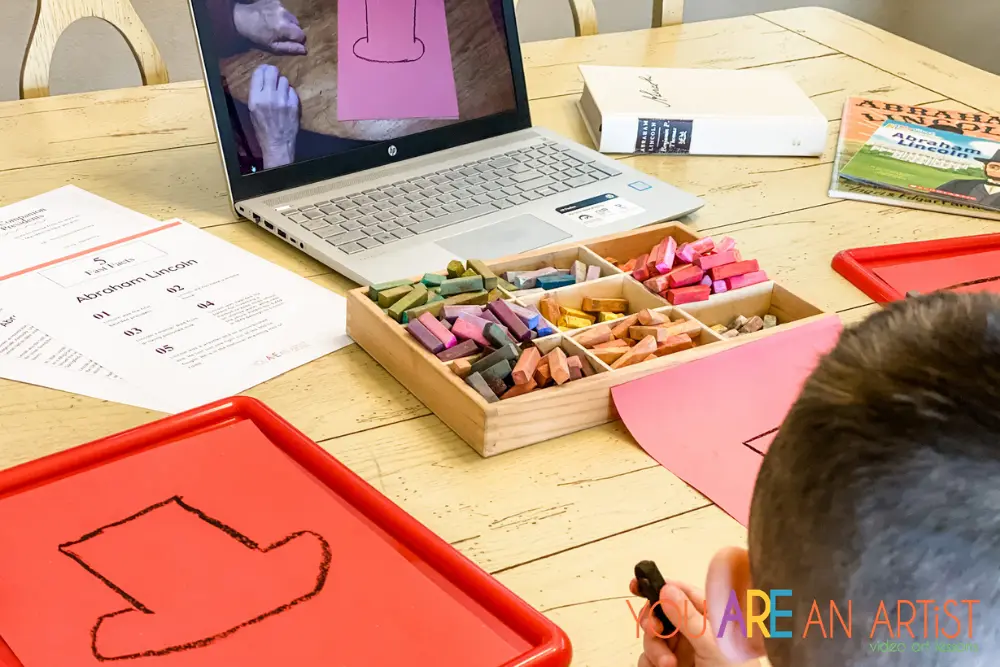 We also celebrated the presidents by covering George Washington too. Use the companion workbook to blend books, facts, bios, and art for an educational experience your kids won't soon forget. Every time we study a president, we learn something new. I bet your family does too.
Online Presidents Day Art Lessons

George Washington
John Adams
Thomas Jefferson
James Madison
James Monroe
Abraham Lincoln
Lincoln Portrait – Aaron Copland
Ulysses S. Grant
President Benjamin Harrison – First Christmas Tree in White House
Theodore Roosevelt
John F. Kennedy
Franklin D. Roosevelt
and we keep adding more!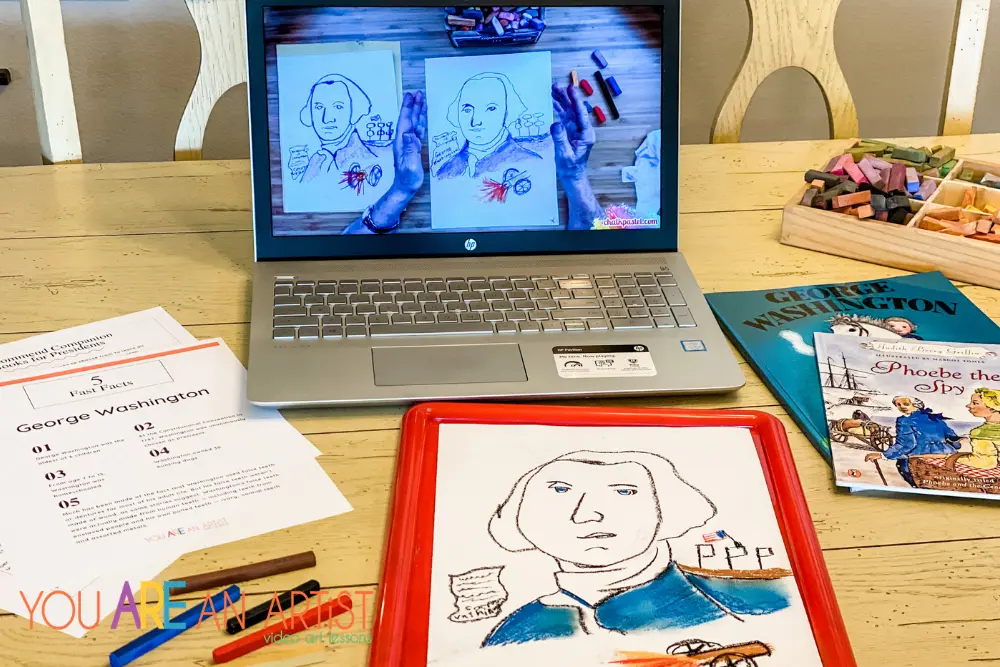 Here are some tips to help you navigate the companion workbooks and plan ahead with your curriculum in mind.
These workbooks would be perfect for planning a full unit study around the U.S. Presidents too! They are totally flexible so that you can incorporate them; however it works best for your family.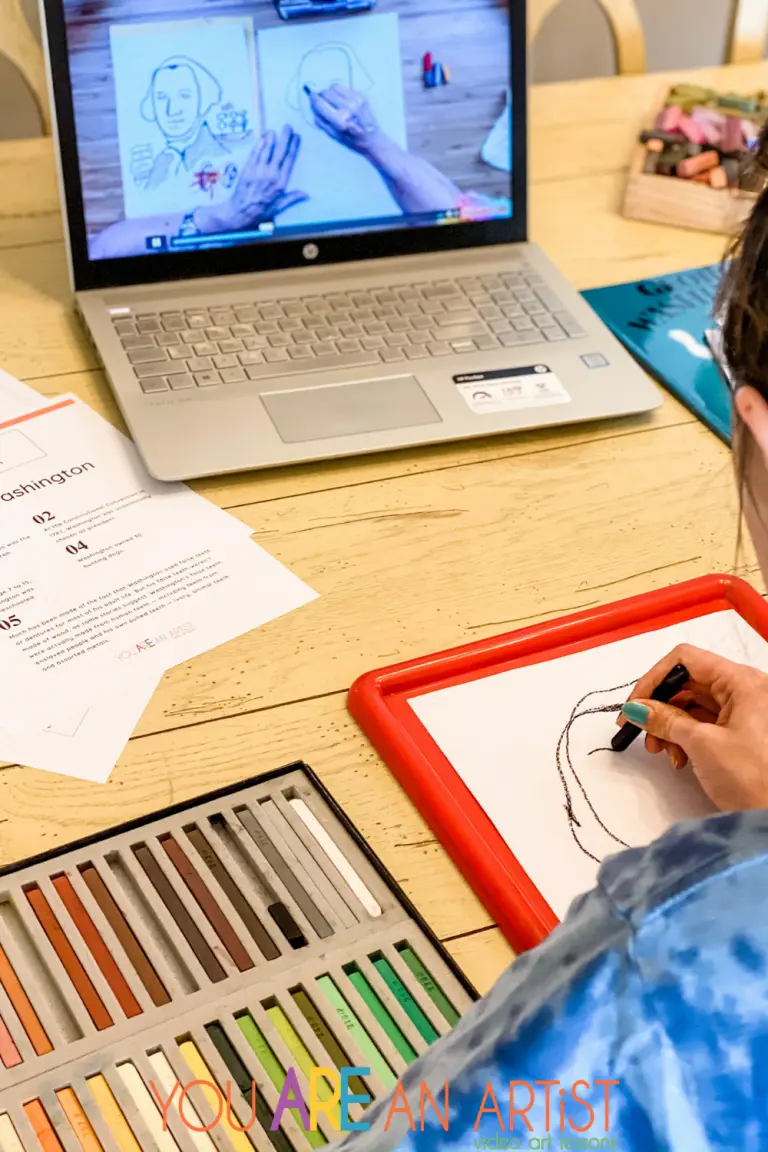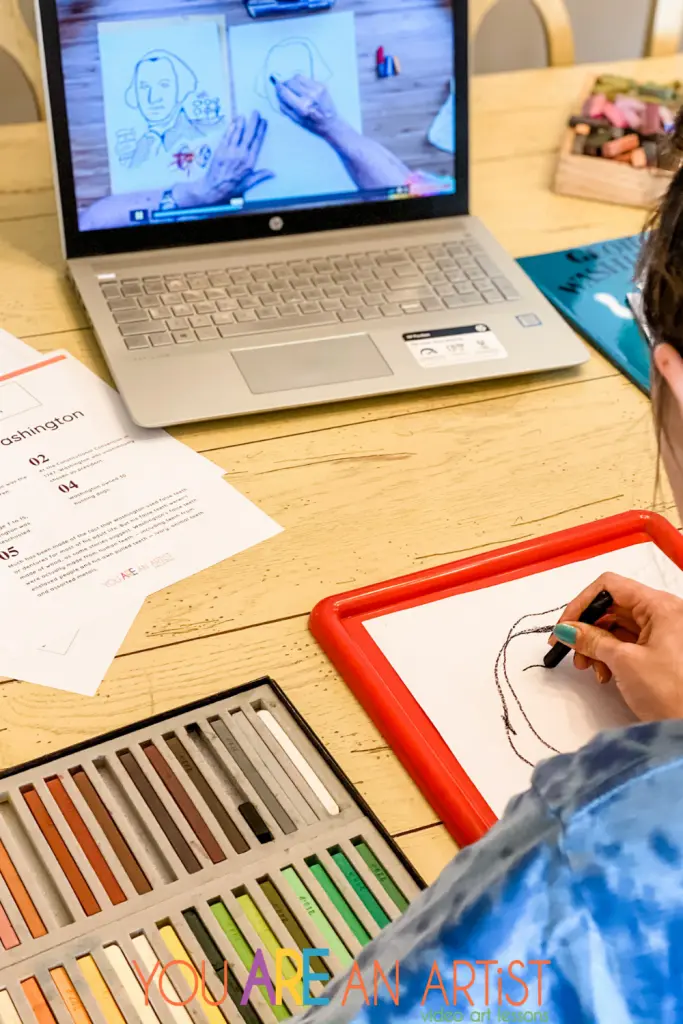 The Companion Workbook Includes the Following Resources To Help You Make The Most of Educating At Home
Planners: Our planners are designed for homeschool parents with flexibility in mind. If you want to map out what you plan to study for the entire year, you can use our annual curriculum planner. By mapping out what you will do for the year, you can match your art themes along with your family's history, reading, and other subjects as you go. Track hours and art lessons with our monthly art tracker; you can easily use this for your portfolio if you are keeping one. The monthly art tracker also works well if you are tracking hours for an art credit. Lastly, we have included a weekly planner to stay on top of weekly art lessons and other assignments.
Fact Sheet: Use the fact sheet before your art lesson to cover some interesting facts about the subject to get your children engaged. These facts may also create some fun talking points while you create them together.
Detective Worksheet: If you want to include a little writing and research on the subject we drew, use our open-ended detective worksheet to keep the learning alive afterward. The detective worksheet could also be used as a questionnaire later or writing and research prompts for the following day. This will also make a great addition to your educational portfolio if you are required to keep one. The questions for each workbook are the same and can be reused for each individual art lesson.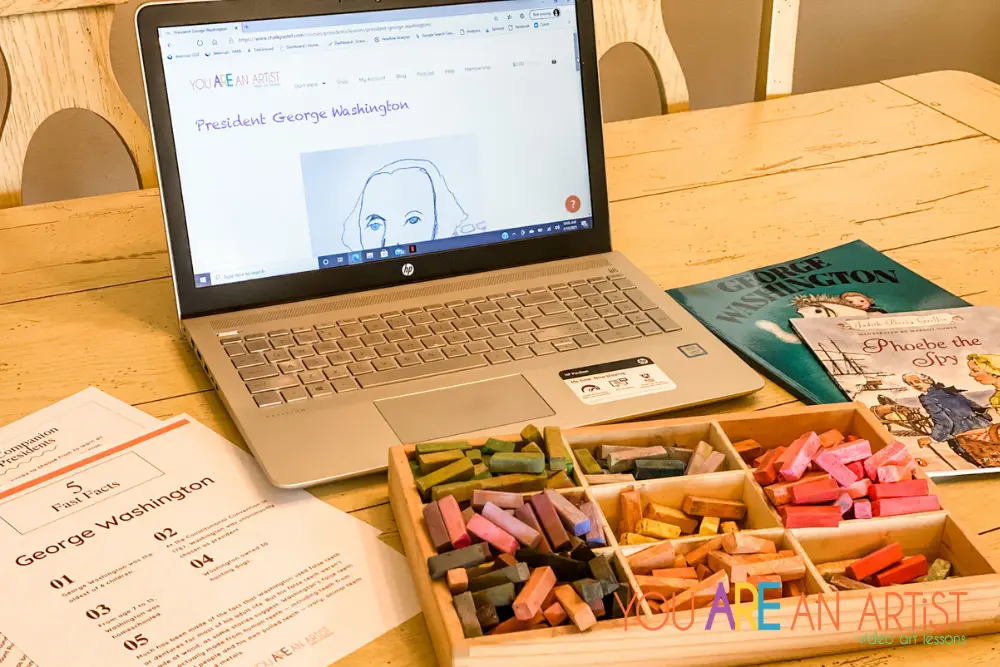 Biography or Overview: Before each lesson, you may want to read aloud our quick biography or overview of the subject to your children. Whether we will draw a person, place, or thing – we will give you a brief summary, bio, or background, so you don't have to search it out beforehand. This is a fantastic resource to help you combine learning with all ages or family-style learning. It can also help you save time by combining multiple children in one subject.
Book List: Books and read alouds are another way to make the most of learning together. We have a list of recommended books to add to your studies about whatever we will be drawing together. The book list includes books for various ages to choose from. Our book list will help you plan what books to buy or reserve from the library in advance.
Extension Ideas: Lastly, we add fun extension ideas to each series to help you plan more educational fun into your learning at home. 
A Homeschool Presidents Day Unit Study
Our online art lesson library, combined with the above resources from our companion workbook make a perfect unit study! (And we did all the work for you, so you can relax and enjoy the holiday with your family.)
We hope you enjoy our new resources and have a blast celebrating the U.S. Presidents with art anytime.
Courtney is a Jesus-pursuing, native Texan, homeschool mom of three, and she believes homeschooling can be a peaceful and productive rhythm. At Grace, Grow & Edify she helps families create peaceful homeschooling atmospheres through faith, organizational strategies, and cultivating strong roots at home. She is also the founder of Homeschool Mastery Academy.