If you are looking for homeschool resources for your ancient Egypt lessons, then be sure to check out Nana's ancient Egypt chalk pastels! They are perfect for adding a bit of hands-on art to your next history lesson.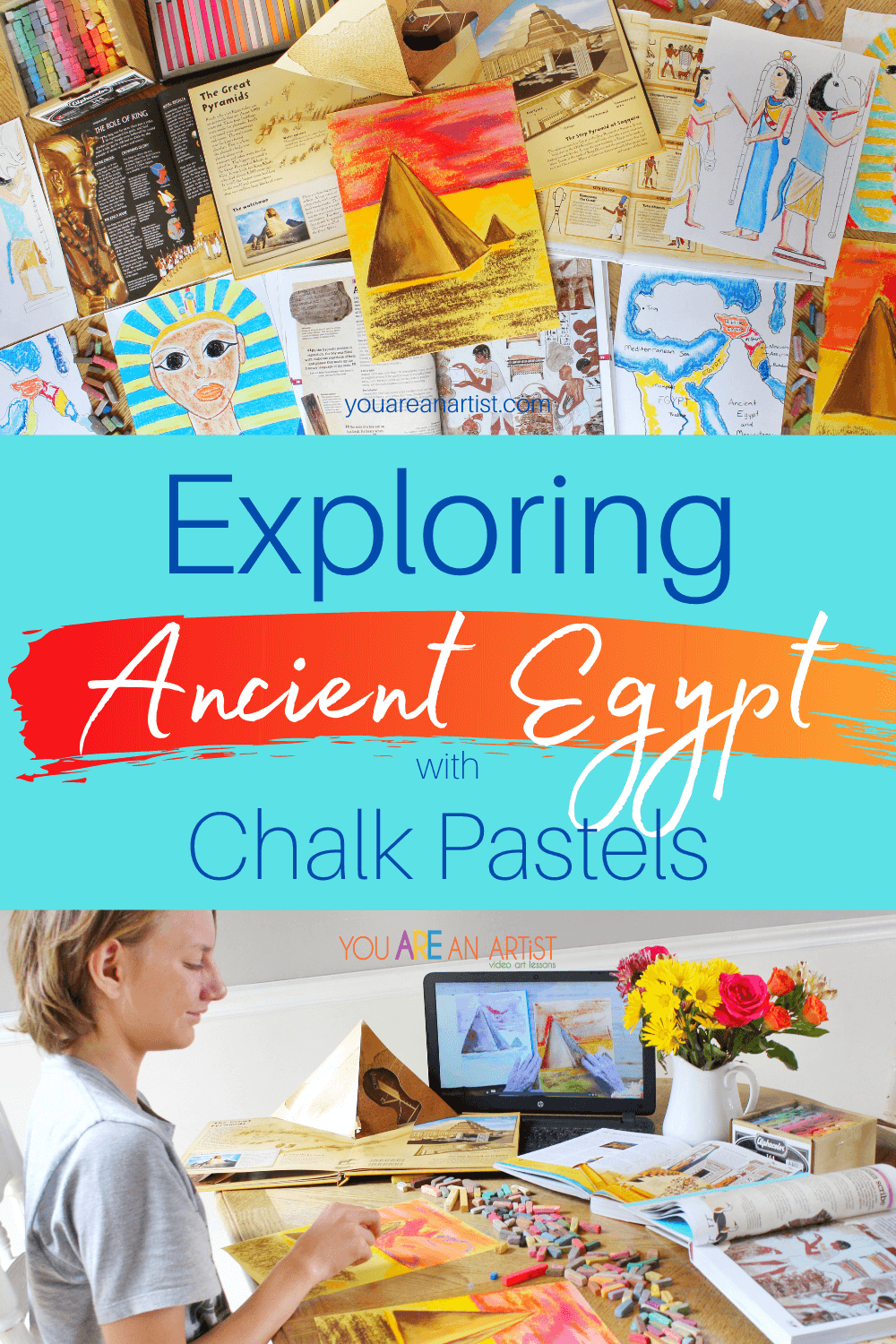 I love to strew interesting resources around our home to help spark curiosity and to help foster a learning-rich environment. So, when my son mentioned his interest in the architecture of the great pyramids, I started looking for resources.
The first thing I did was to gather up all of our books on the subject. We have quite a few visual encyclopedias, a timeline of history, and even a pop-up book of ancient Egypt! I laid them all out in an easy-to-access manner and waited. Suddenly my son was interested in the process of mummification, the gods and goddesses, pharaohs, and daily life for the common folk of ancient Egypt. So, I looked up documentaries exploring ancient Egypt to help with his thirst for knowledge!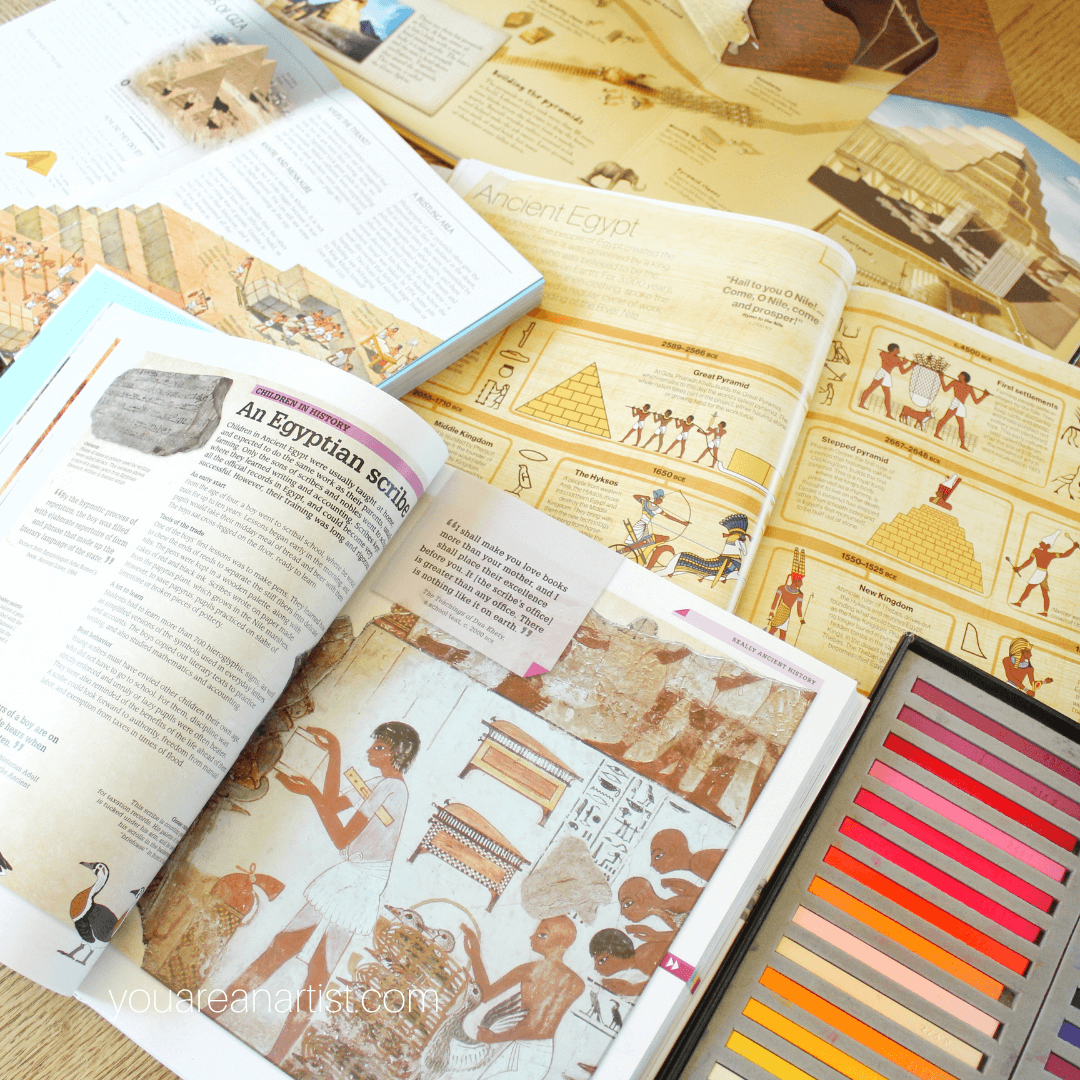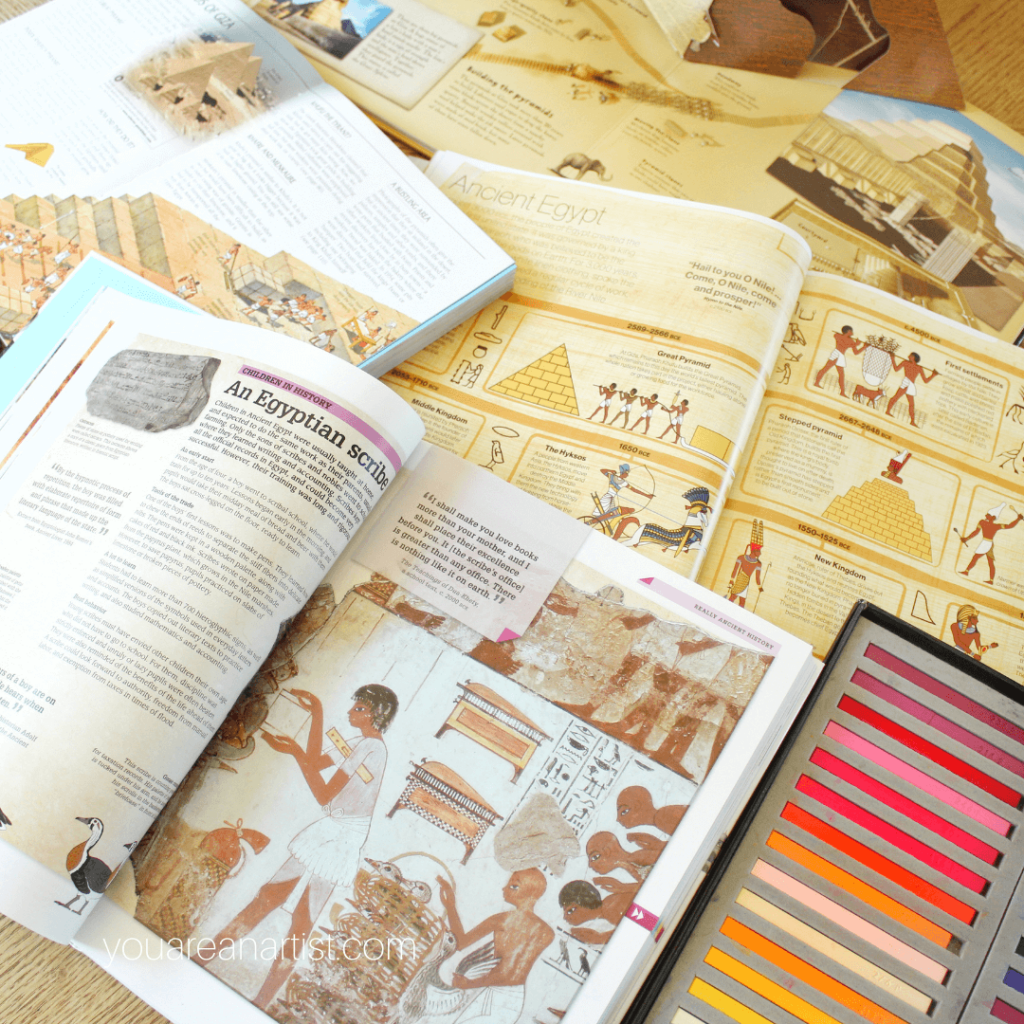 Ancient Egypt Lessons
When I discovered that Nana had new chalk pastel art lessons specifically for ancient Egypt, I was so excited! I love presenting our current interests with hands-on activities, and art is just that. When my kids can create art while we read aloud about a particular subject they are interested in, it helps solidify the knowledge they are learning in ways that dry, rote memorization can not.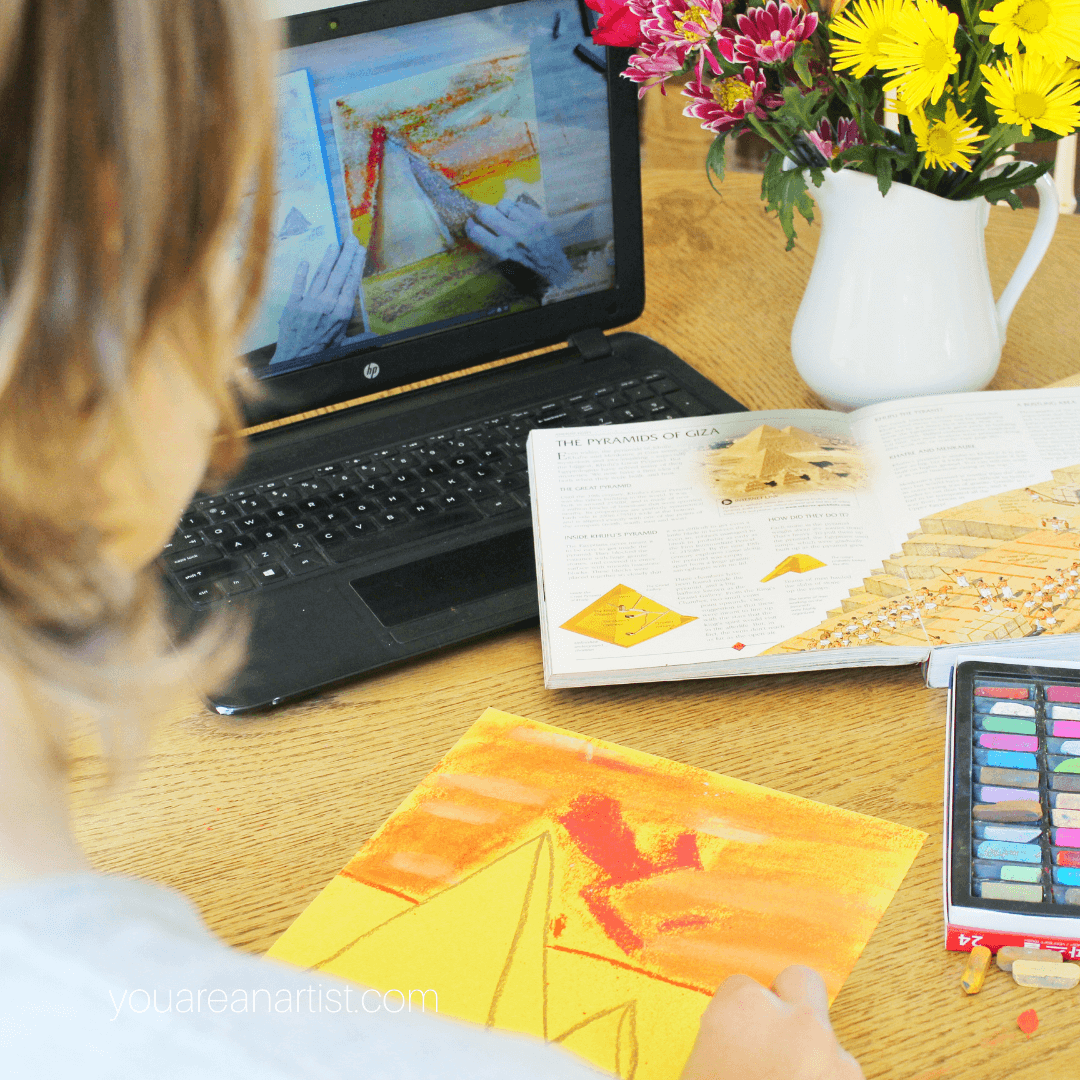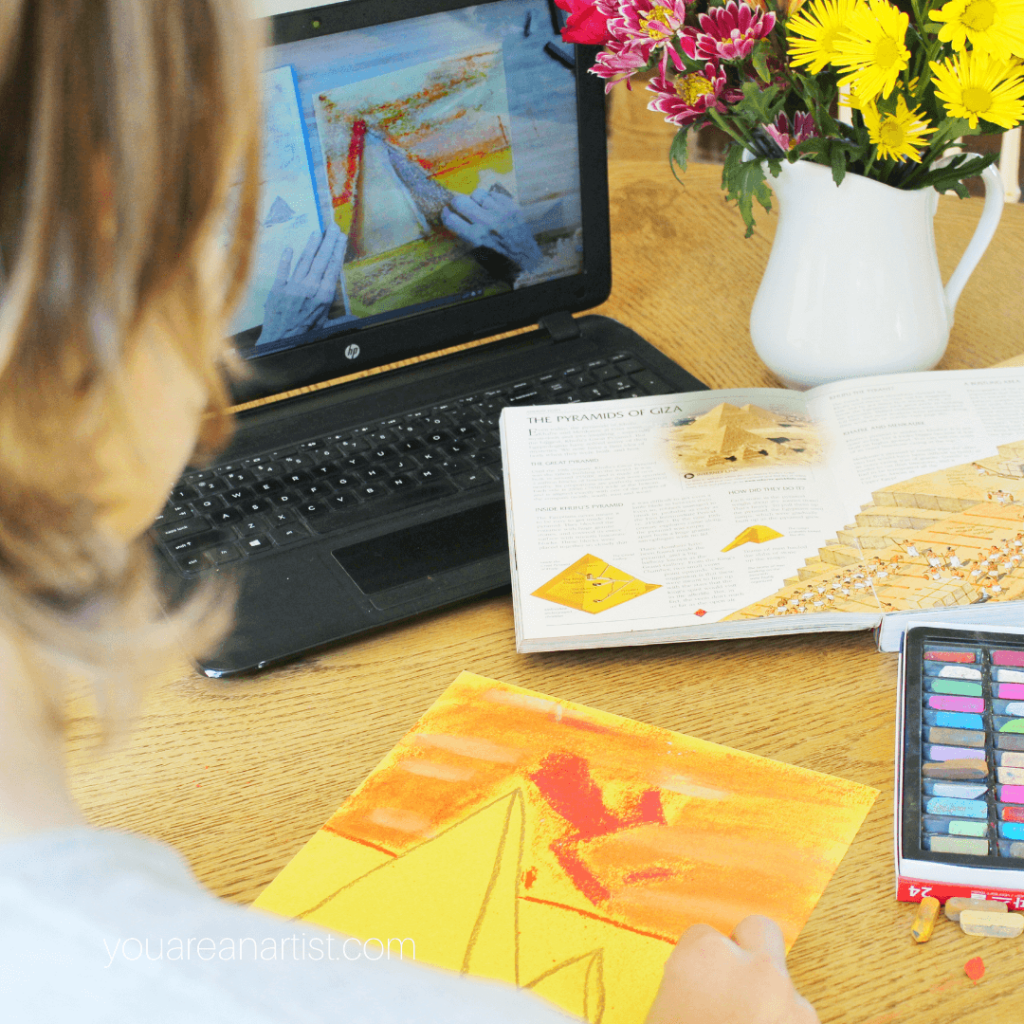 Exploring Ancient Egypt in Your Homeschool
When exploring ancient Egypt, you won't need an expensive and intimidating art list. All you need is a starter set of chalk pastels, a pack of construction paper, and Nana's video art lessons!
We started, of course, with the great pyramids! These ancient wonders are so captivating to study! The different theories on how they were built are fascinating.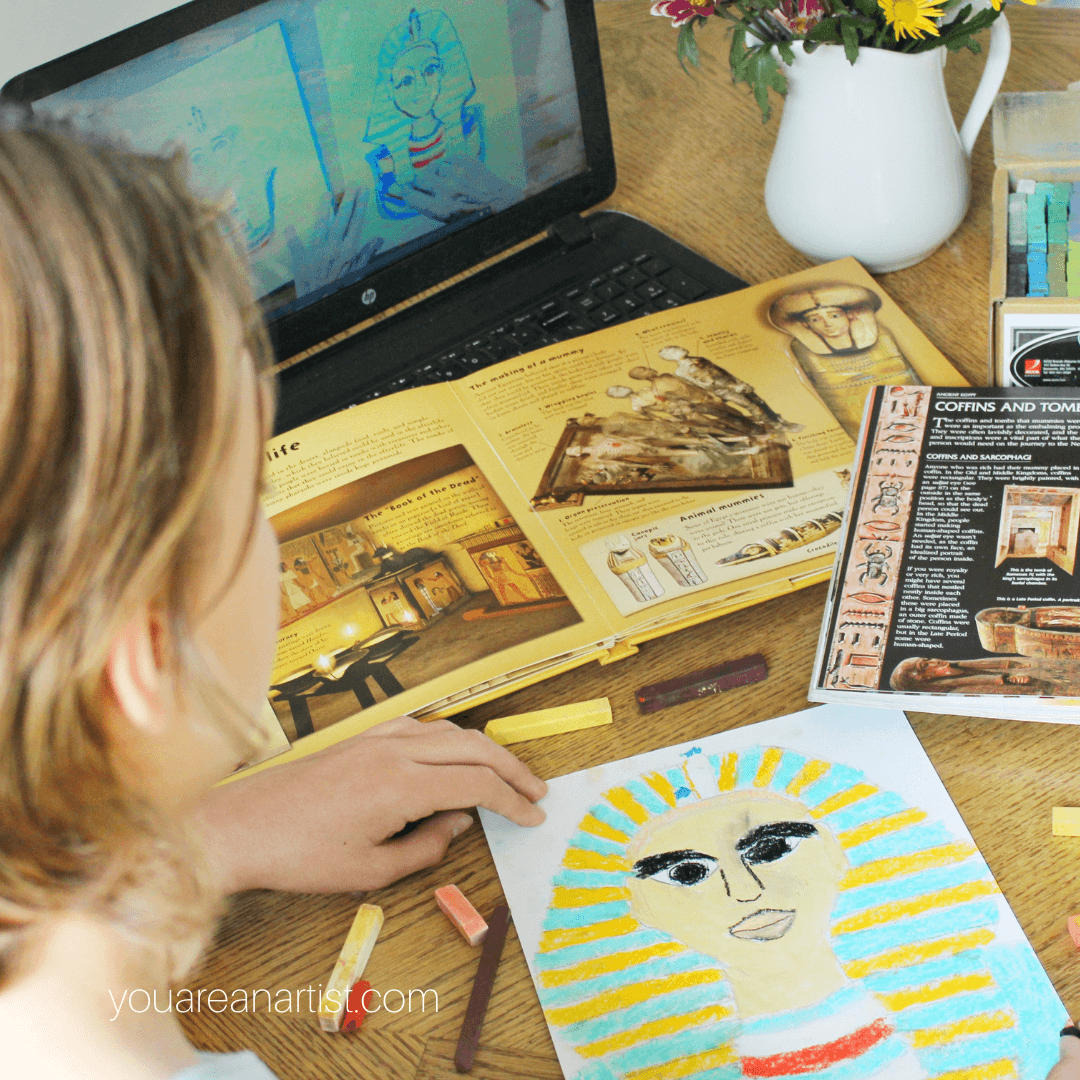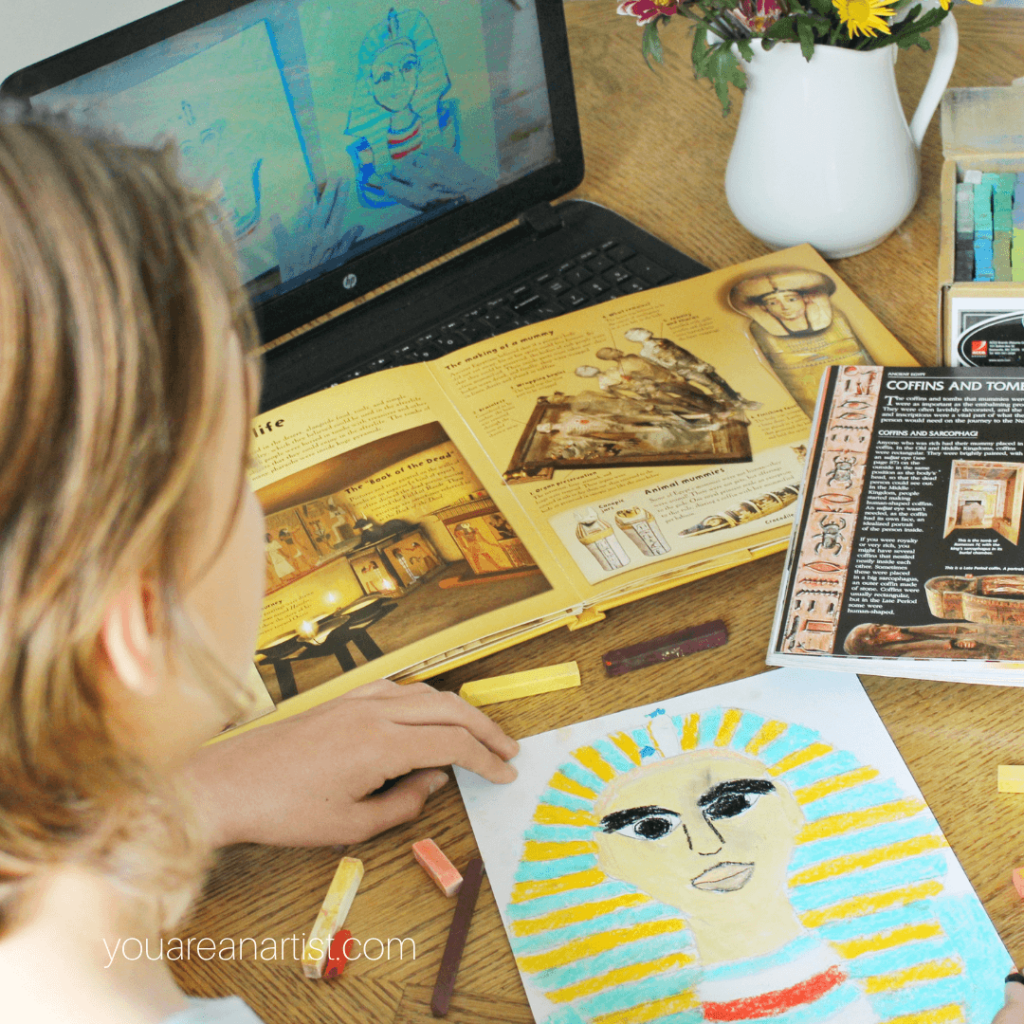 Tutankhamun, also known as King Tut, had one of the most well-preserved tombs of any pharaoh. Learning about the mummification process as well as King Tut himself was pretty interesting.
You can not go exploring ancient Egypt without stopping to appreciate hieroglyphics and the Rosetta Stone! The Rosetta Stone was the key to deciphering hieroglyphics!
Finally, there was the map of ancient Egypt and the Nile. It can be confusing at first because the upper kingdom was in the south and the lower kingdom was in the north. Or how the Nile flows from the south to the north and empties into the Mediterranean Sea. But the geography eventually stuck.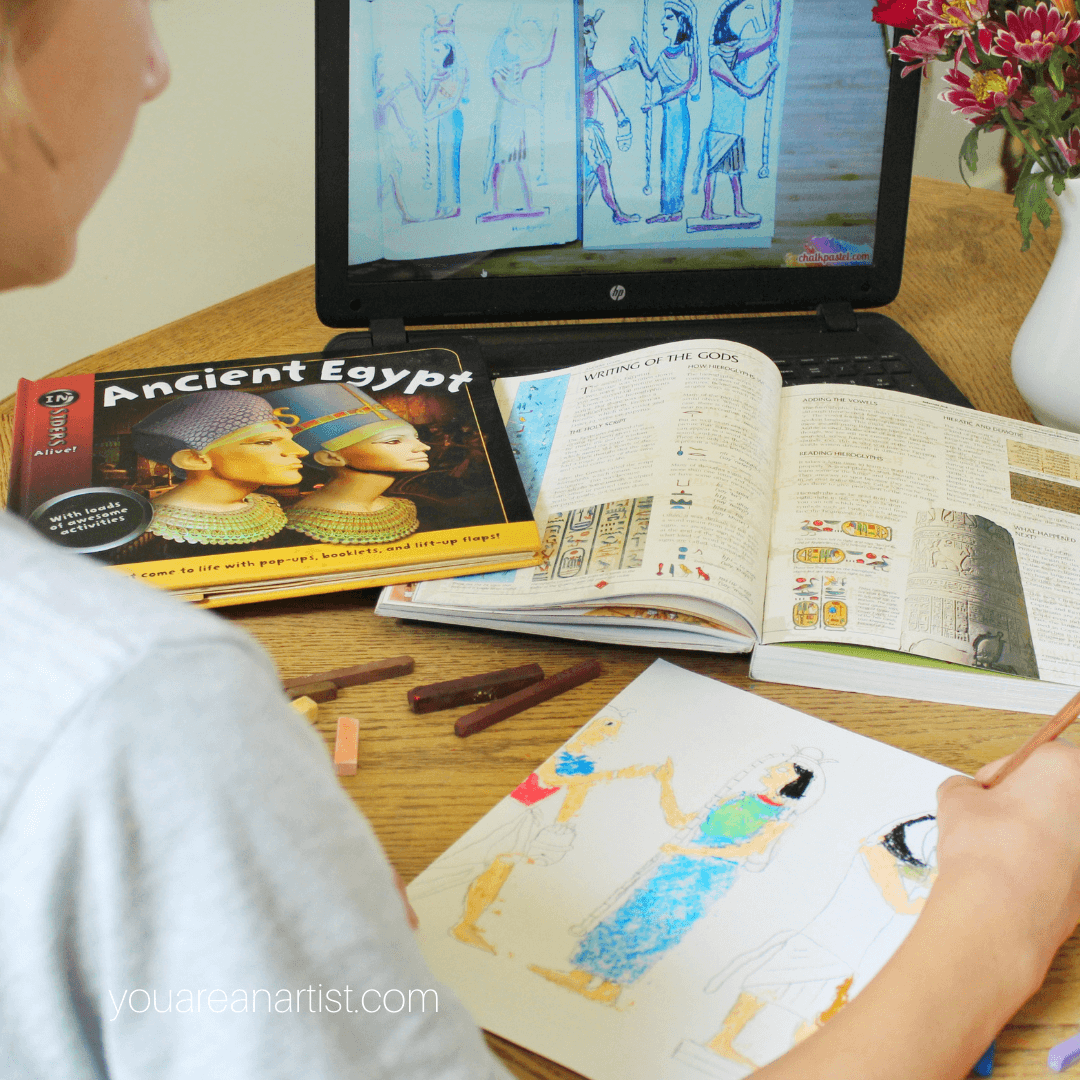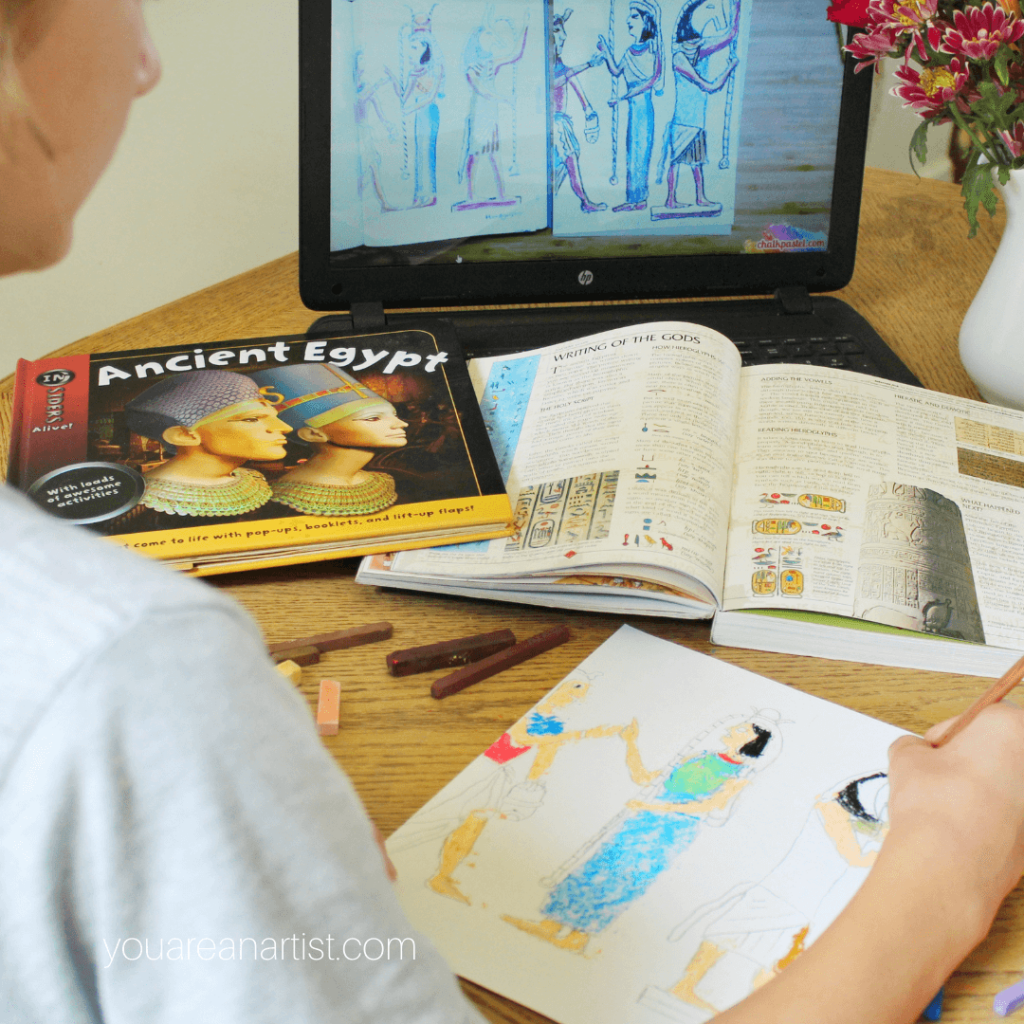 Learn About Ancient Egypt with You ARE An Artist Clubhouse Membership
With the You ARE An Artist Clubhouse Complete Membership, you will have access to four Ancient Egypt Video Art Lessons:
Pyramids
King Tut
Hieroglyphics
Ancient Egypt/Nile Map
You can also add in the corresponding Old Testament Bible Lessons:
Joseph's Coat of Many Colors
Moses and the Parting of the Red Sea
Did you know that you'll have access to ALL of Nana's other history art lessons too?
That's oodles of art history, folks!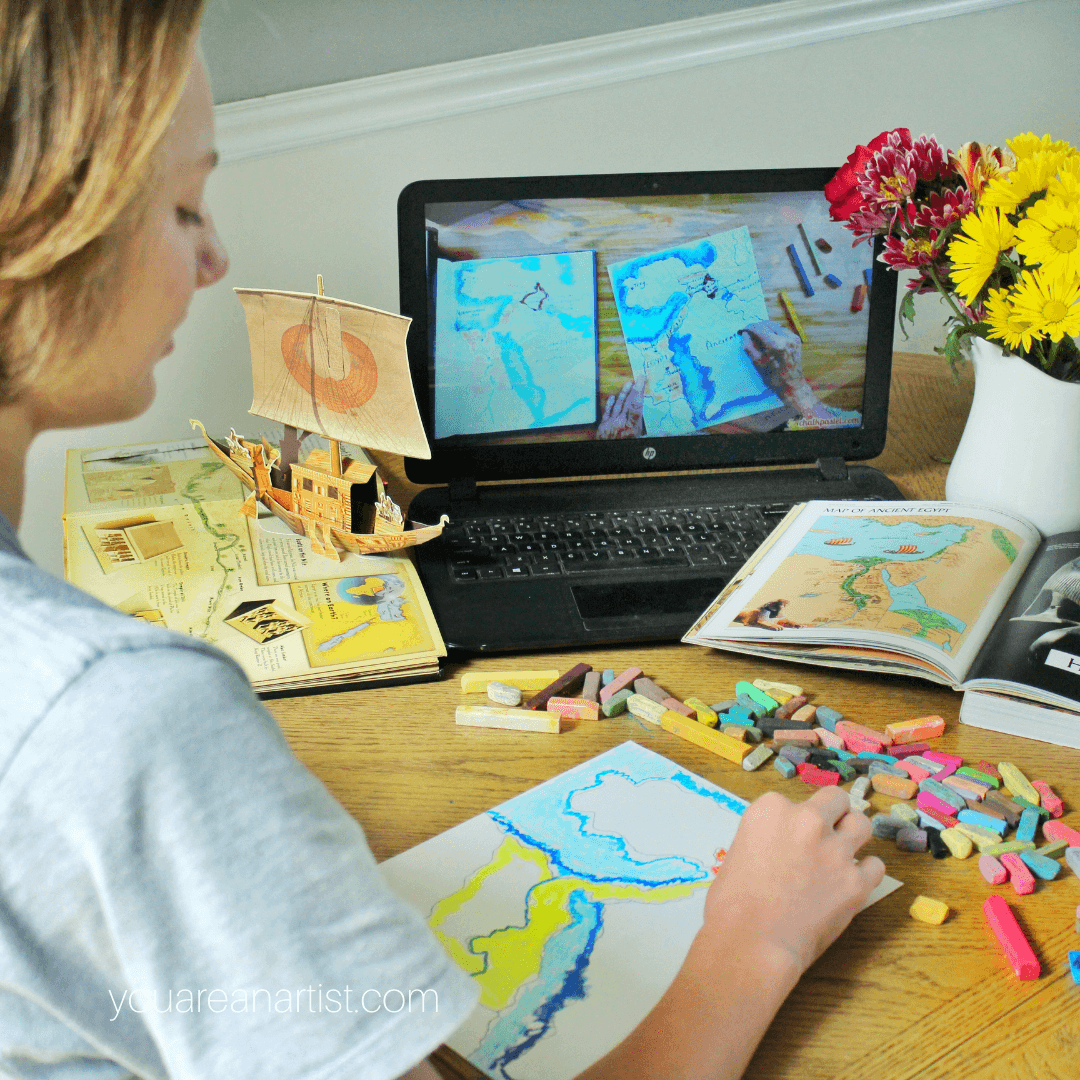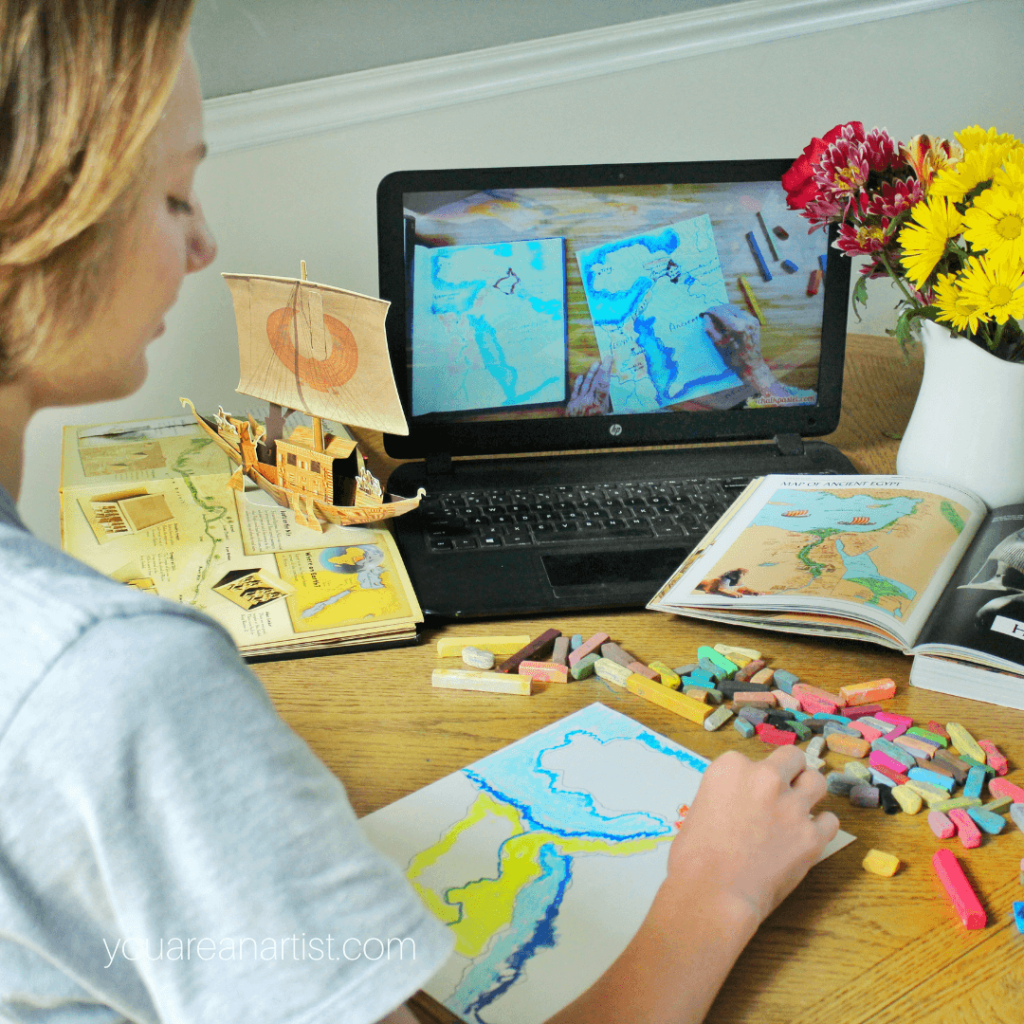 More Homeschool History Lessons with Chalk Pastels
I love that as my children's interests carry them back in time, and Nana has art lessons that help cultivate and inspire them! Where will their interests lead them next? I don't know, but I'm certainly excited to find out!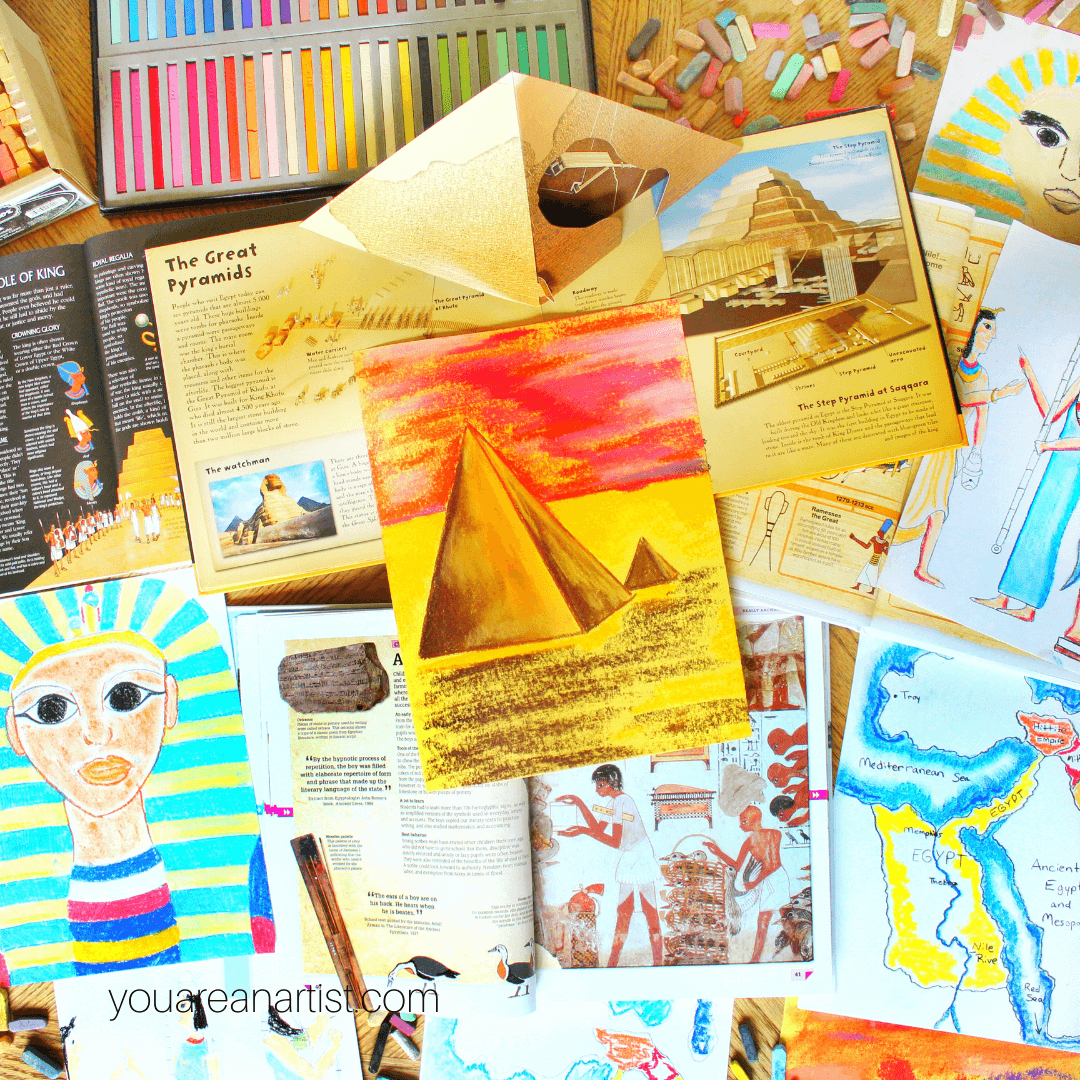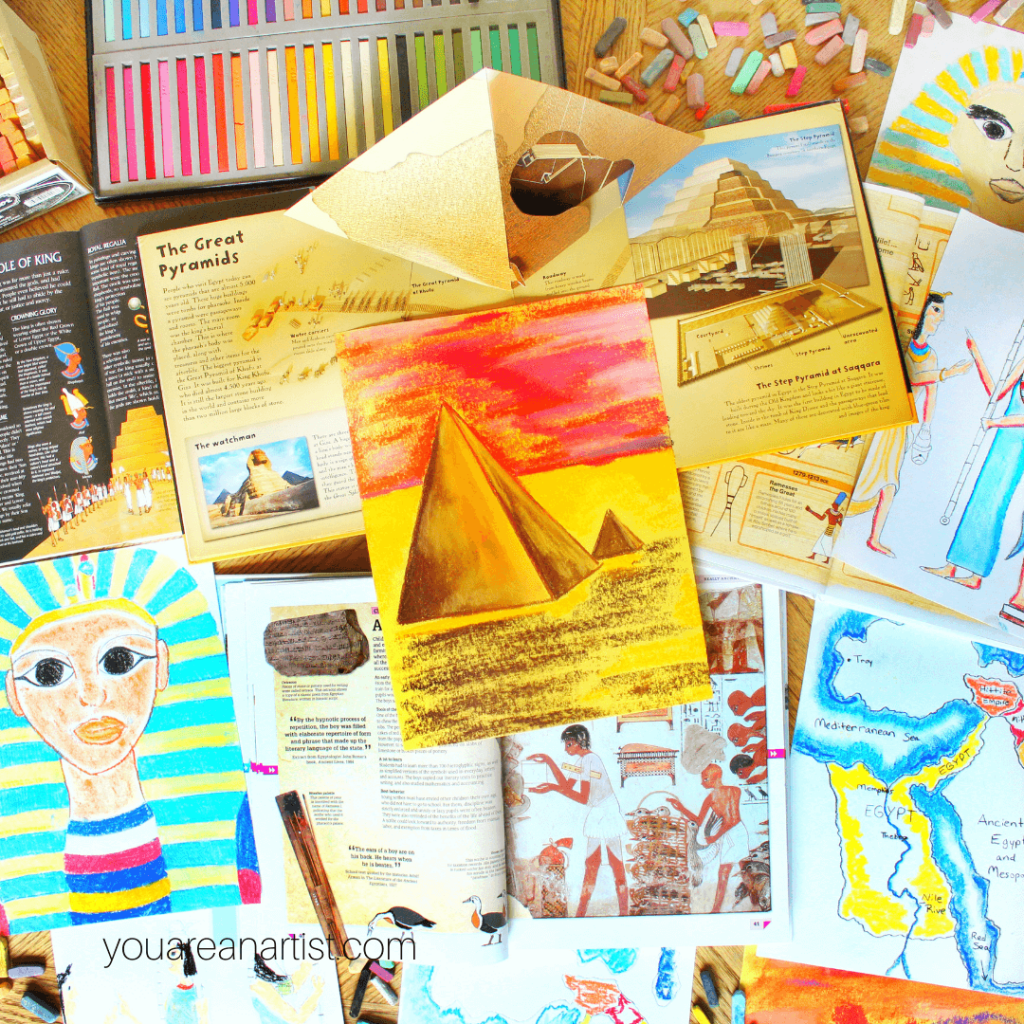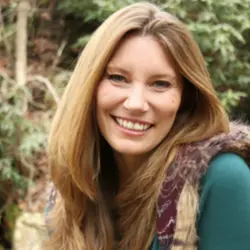 Erin is a writer, blogger, and homeschooler to two intense kids. Her blog is filled with information to help you explore a child led education while making meaningful connections with your children. Discover favorite read alouds, seasonal books, games, art projects, hands-on activities, and learn to just breathe through the ups and downs of life. She loves nature, farm life, good books, knitting, new pens, and hot coffee. Erin is a contributing writer for Weird Unsocialized Homeschoolers. Her work has also been featured on Simple Homeschool and Book Shark.