Are your kids excited about Halloween homeschooling? Maybe you don't do spooky but still want to incorporate some delightful festivities for the season. Look no further than Nana's chalk pastel art activities for learning fun!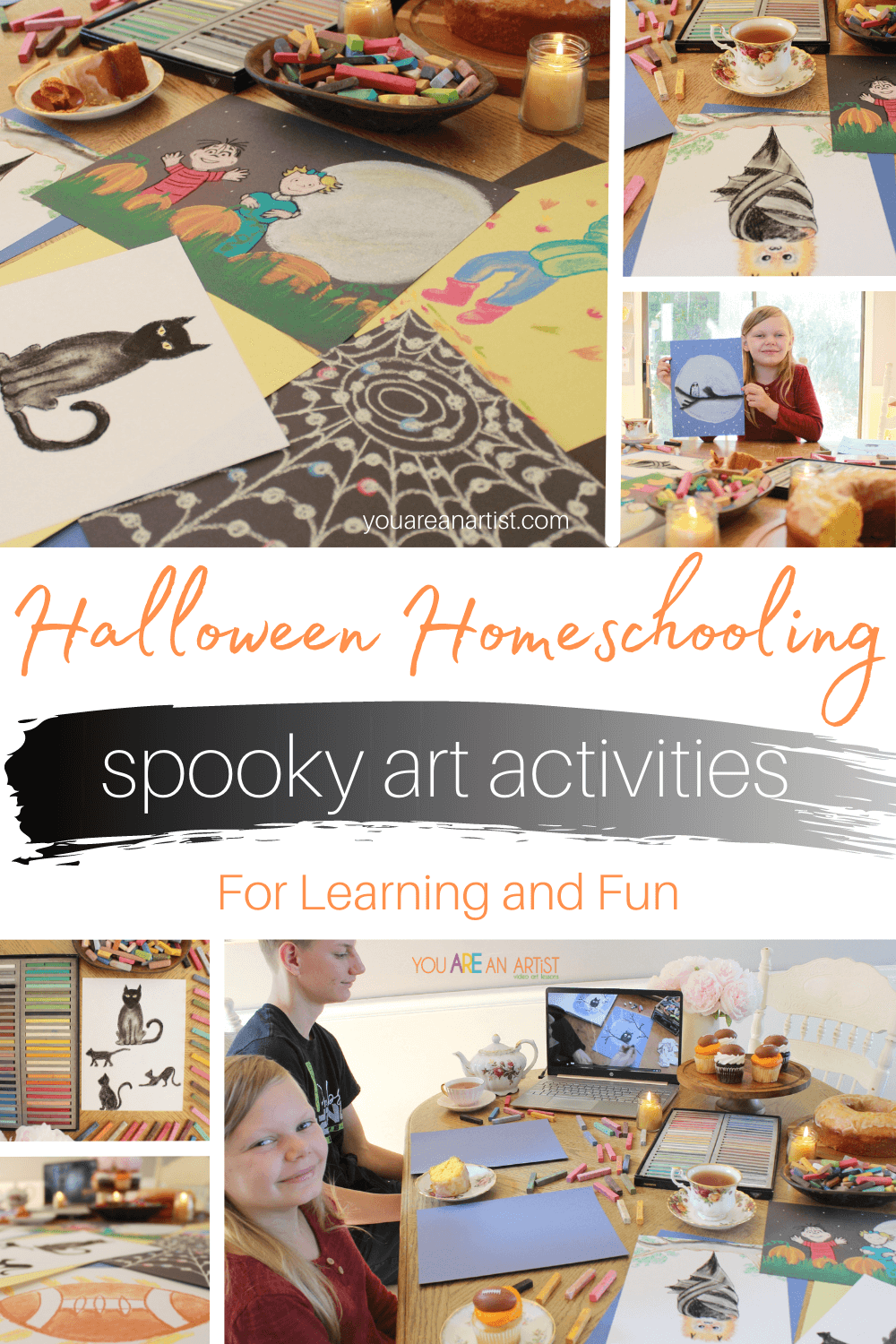 Halloween Homeschooling

You can make Halloween a day, week, or month to remember with an assortment of chalk pastel video art lessons. All you'll need is a starter set of chalk pastels, a pack of construction paper, and You ARE An Artist Clubhouse Membership!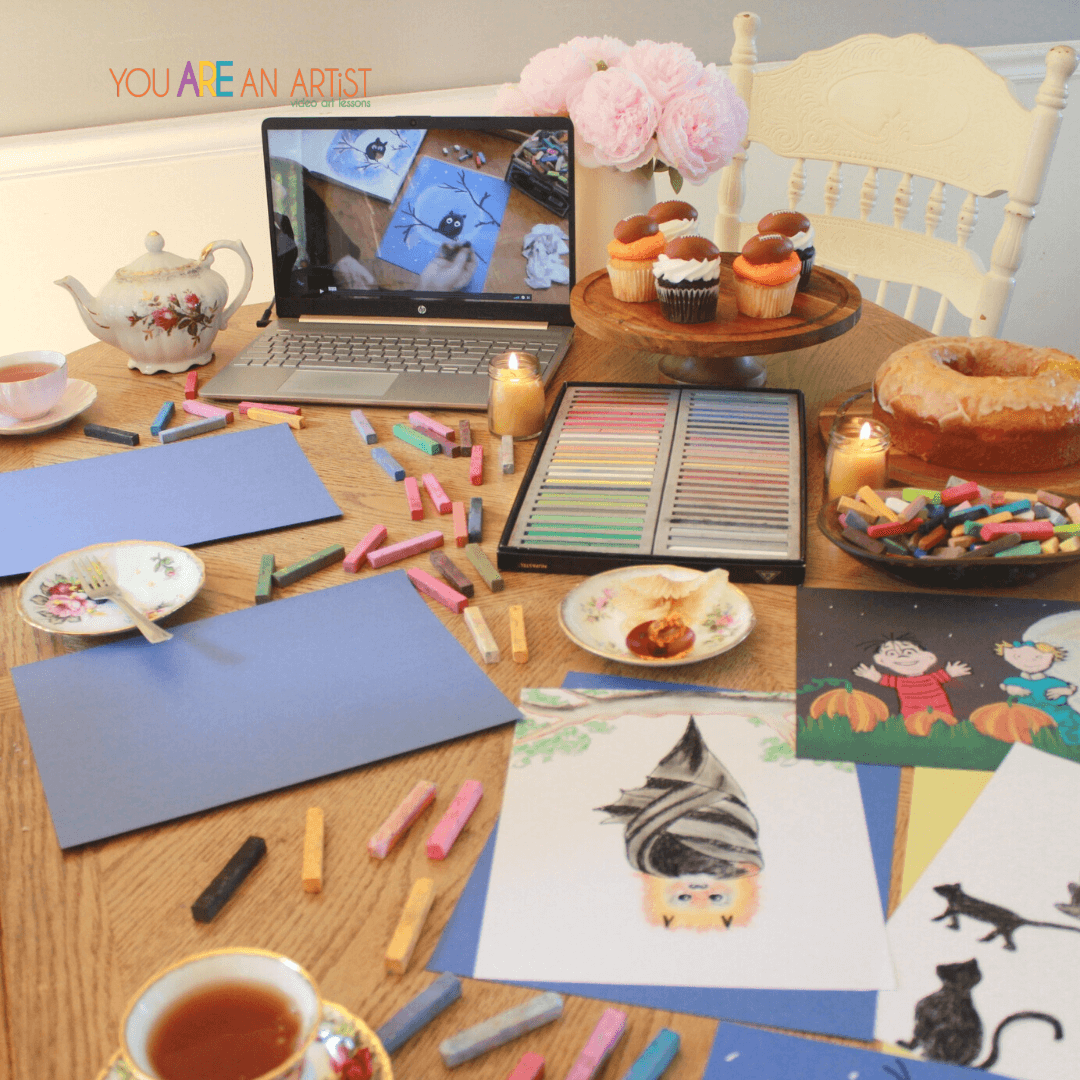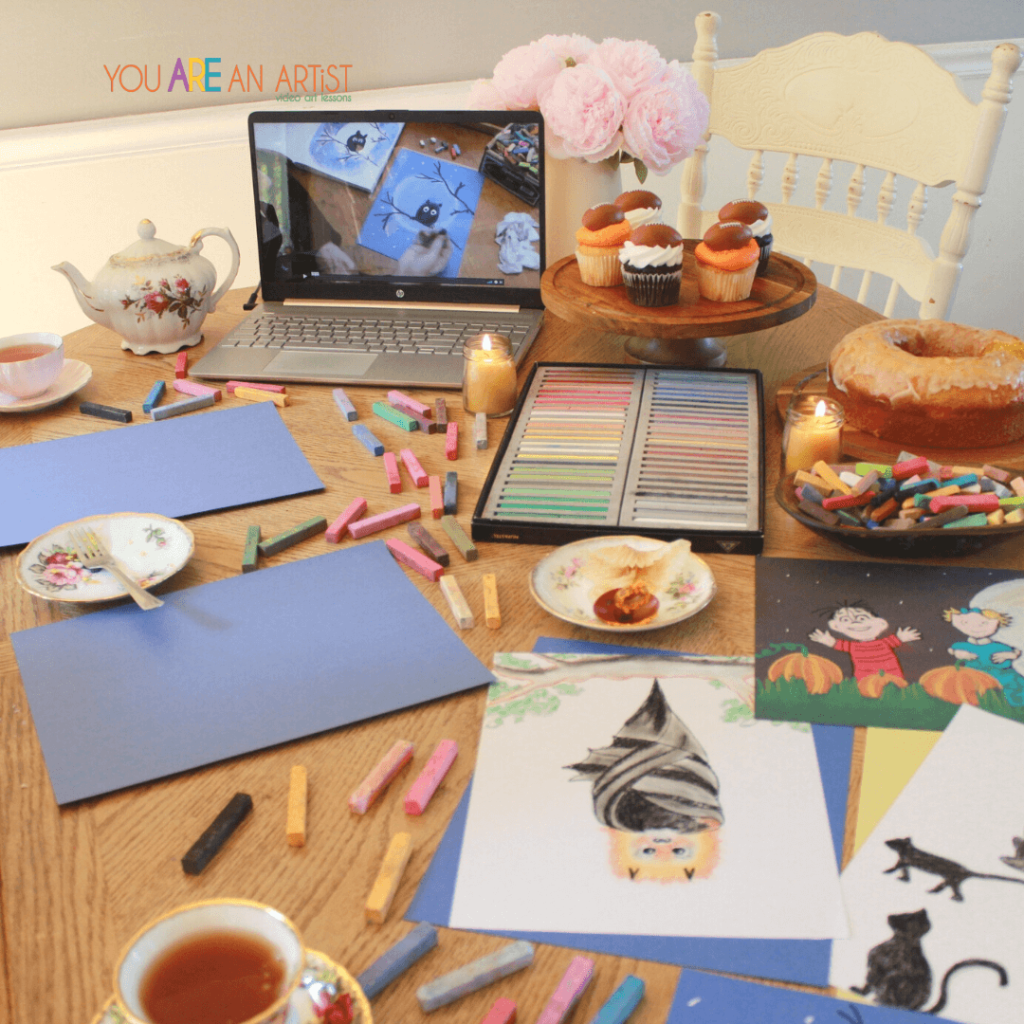 Set the table with some favorite treats, a pot of tea, and a few candles (if you don't have little kids), and you are on your way to a delightful Halloween homeschooling chalk pastel teatime! Your children could even dress up in old costumes if they wanted to!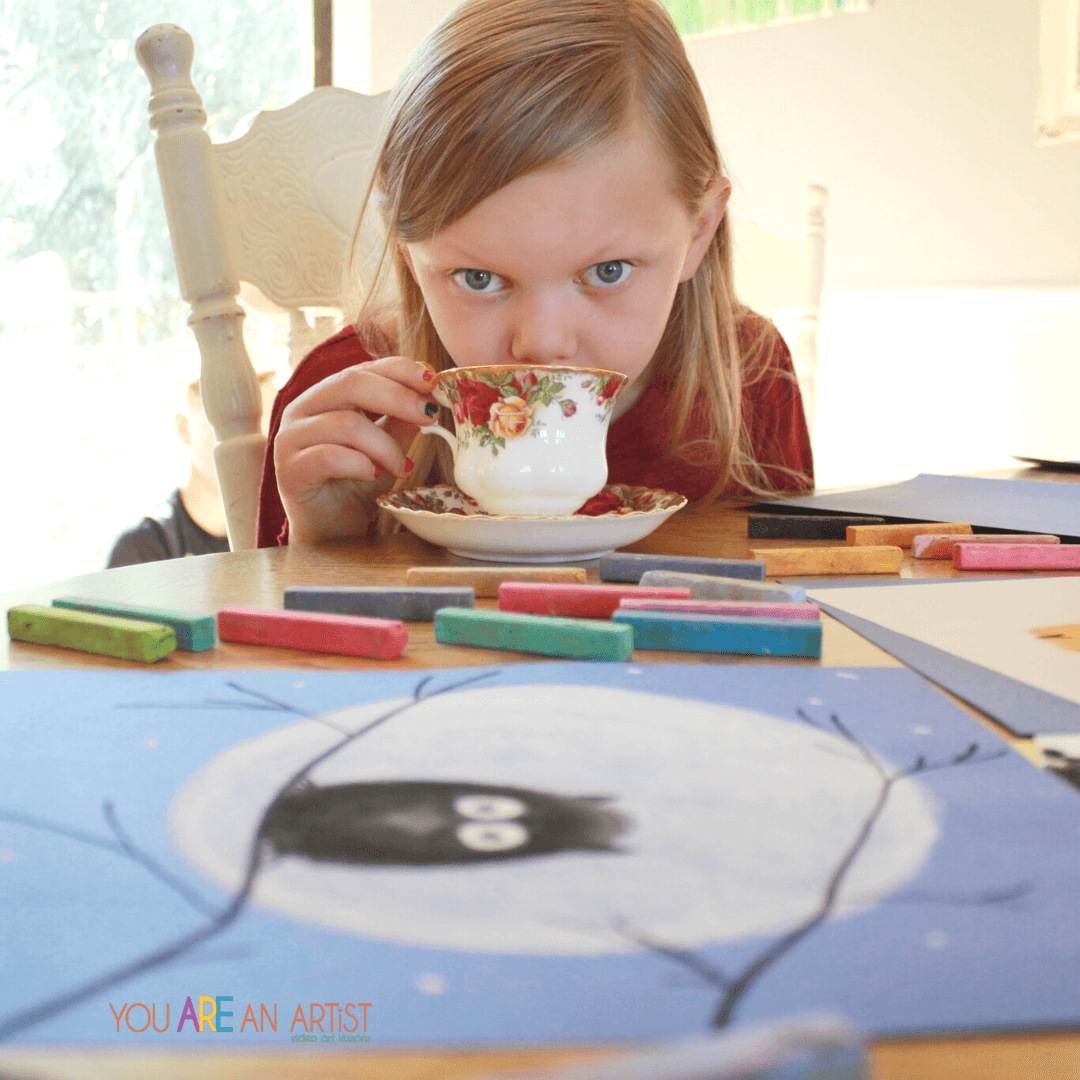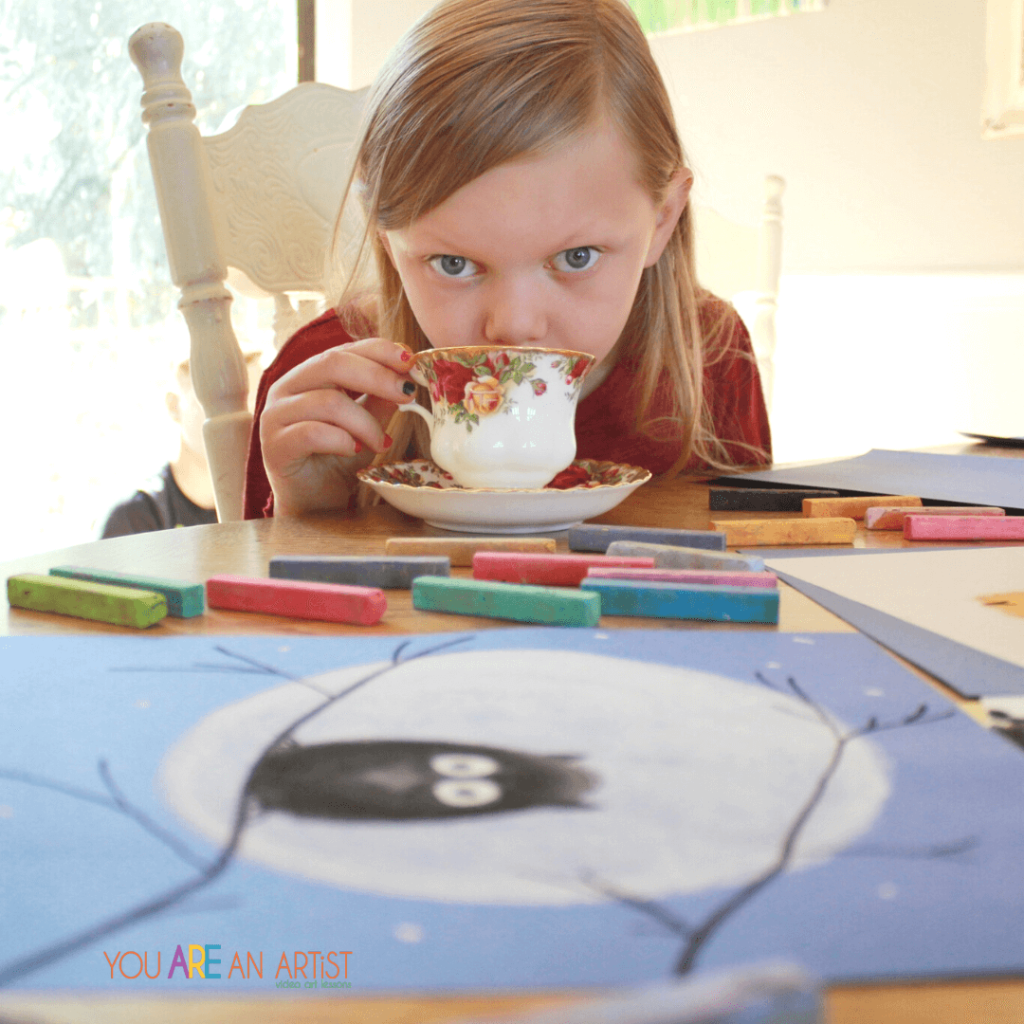 Fun, Not Scary Art Activities For Halloween

Halloween doesn't have to be spooky unless you want it to be. For me and my kiddos, we chose lessons that still gave off a Halloween/fall vibe without being scary.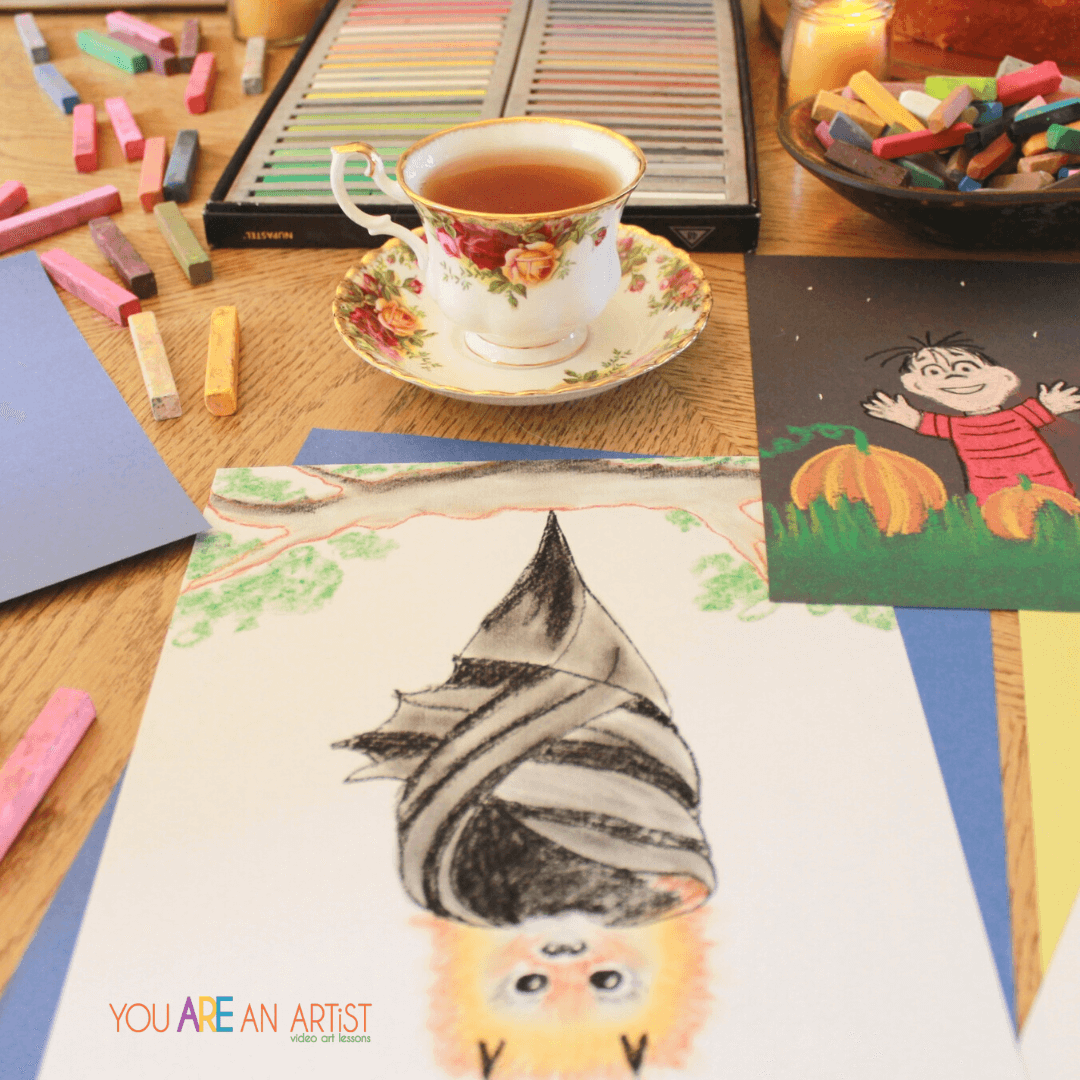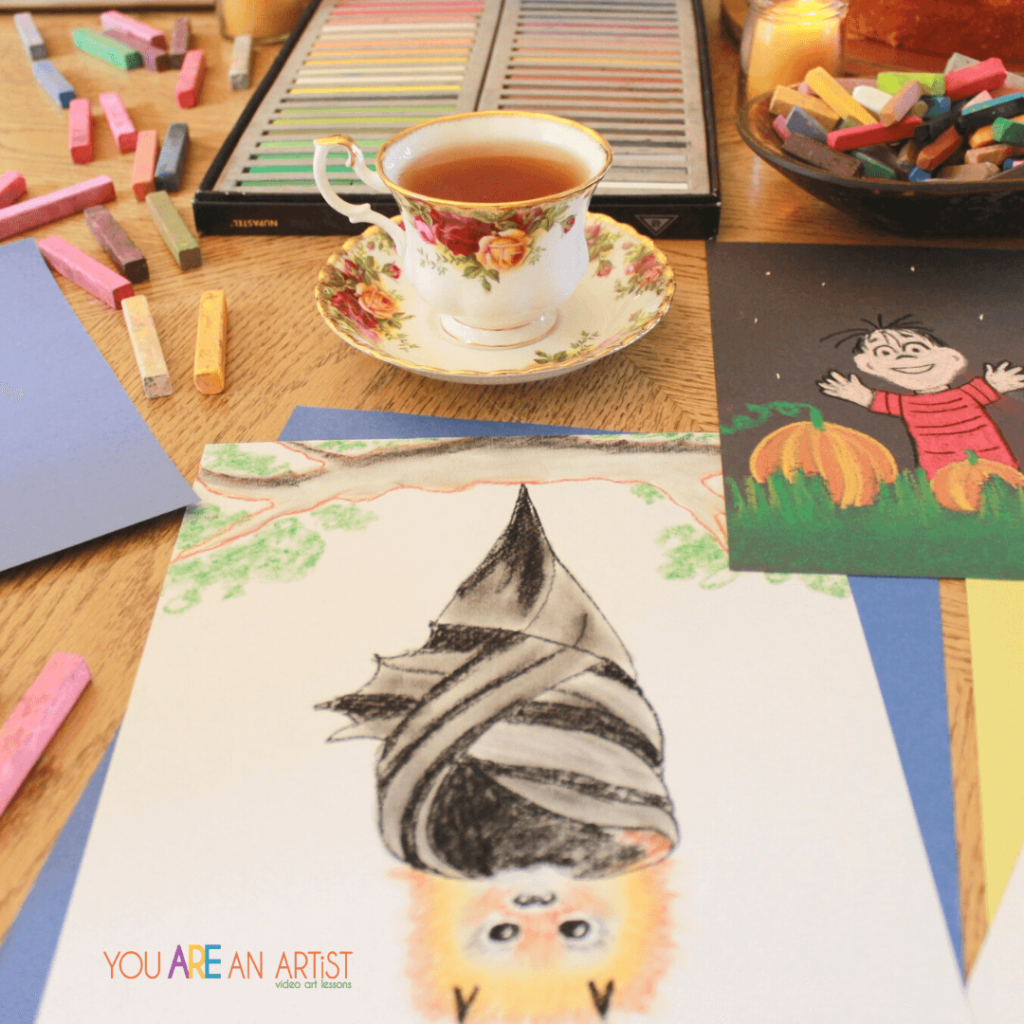 Here are a few of the lessons we chose for our not-so-spooky teatime:
Colorful Spider Web (Backyard Nature) – because spider webs are synonymous with Halloween!
Football Video Art Lesson (Fall Clubhouse)
Fall Nature Walk in the Woods (Fall Clubhouse)
Bat (Animals Clubhouse) – This NEW bat lesson was awesome! Plus, he's cute!
Cat (Animals Clubhouse) – Black cats anyone or is it just a silhouette?
Charlie Brown Great Pumpkin (Fall Clubhouse) – You can never go wrong with The Great Pumpkin Charlie Brown!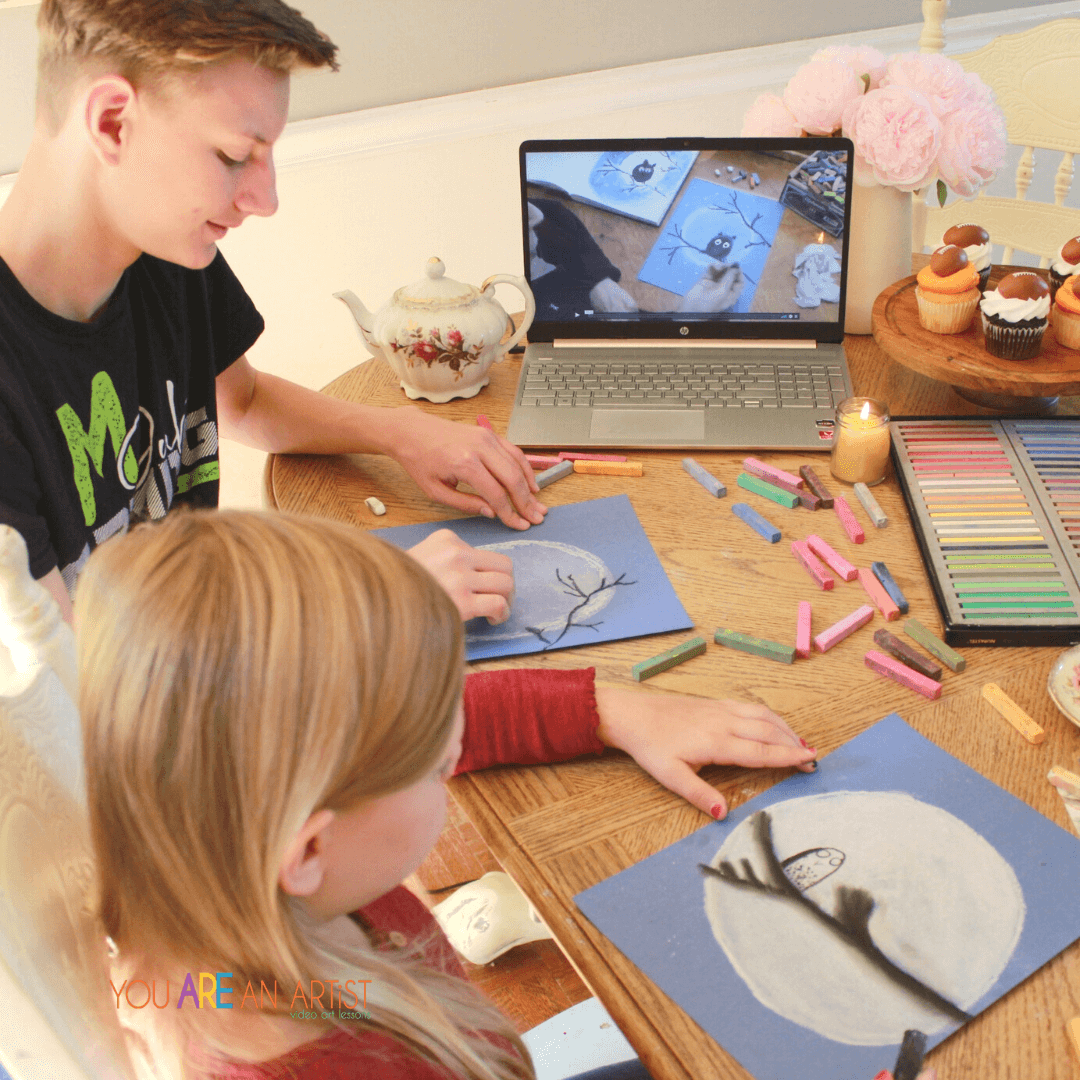 Here are a few extra lessons you could incorporate: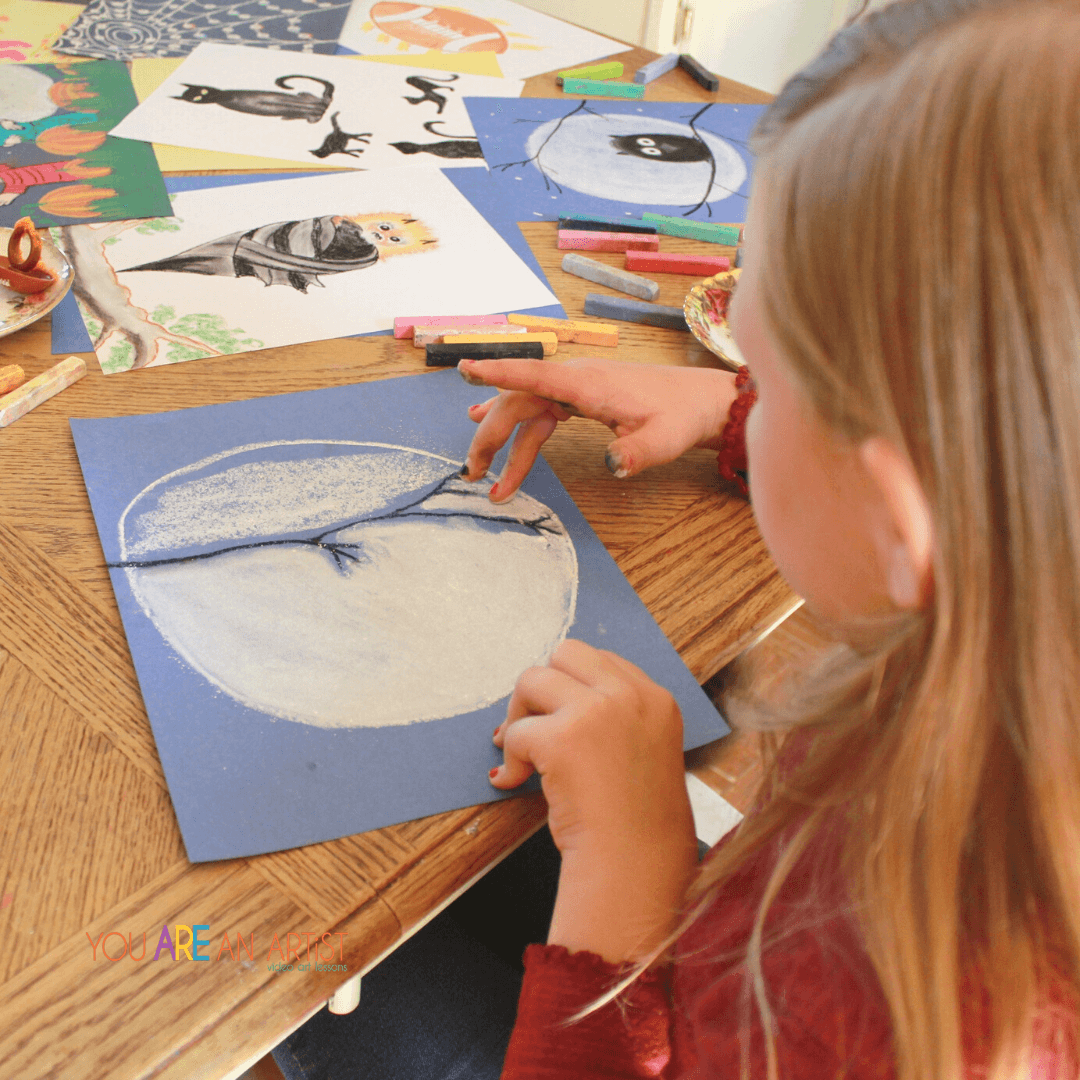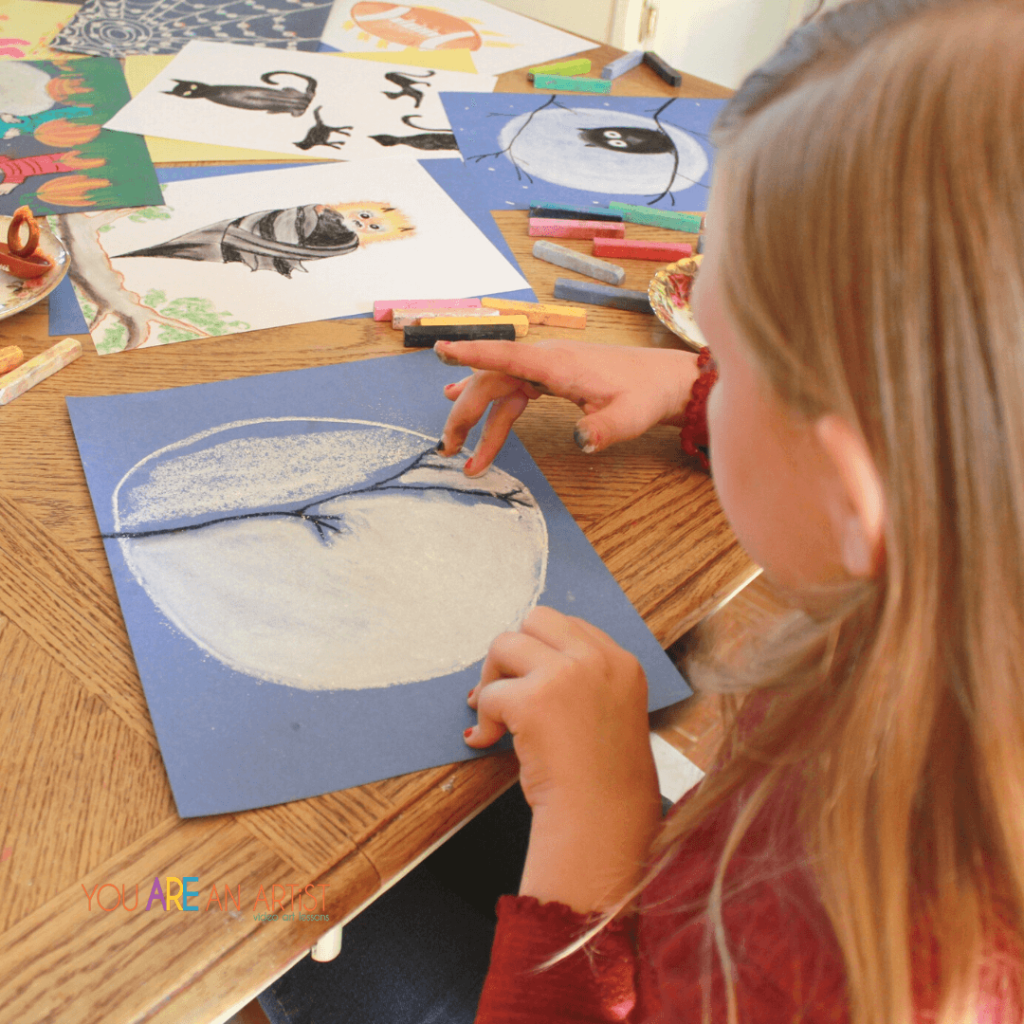 More Fall Activities For Your Homeschool

We had loads of fun sipping tea, and eating lemon cake and cupcakes. The colors of chalk swirl together to create beautiful masterpieces that are unique to each child. Even my teenager joined in with our fun!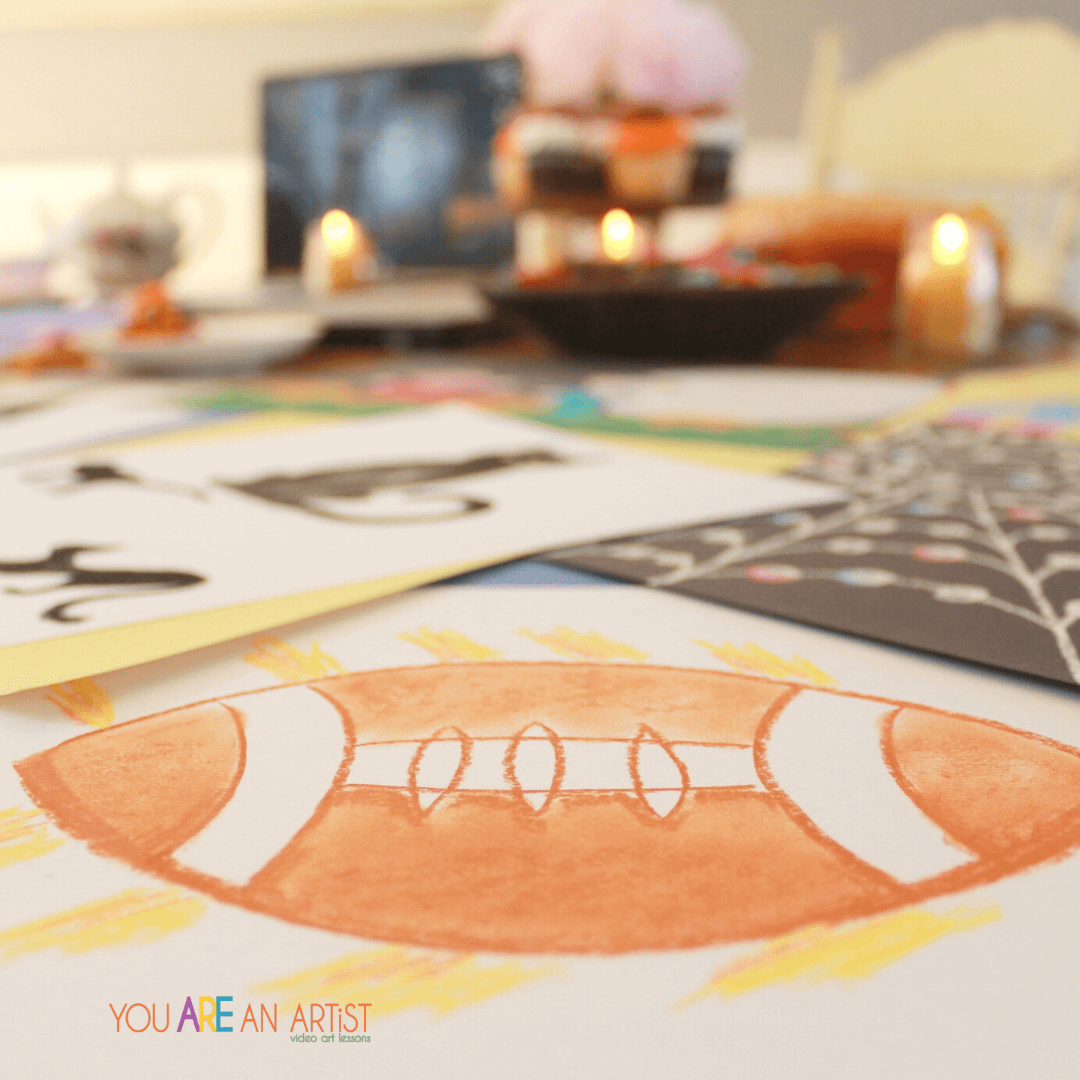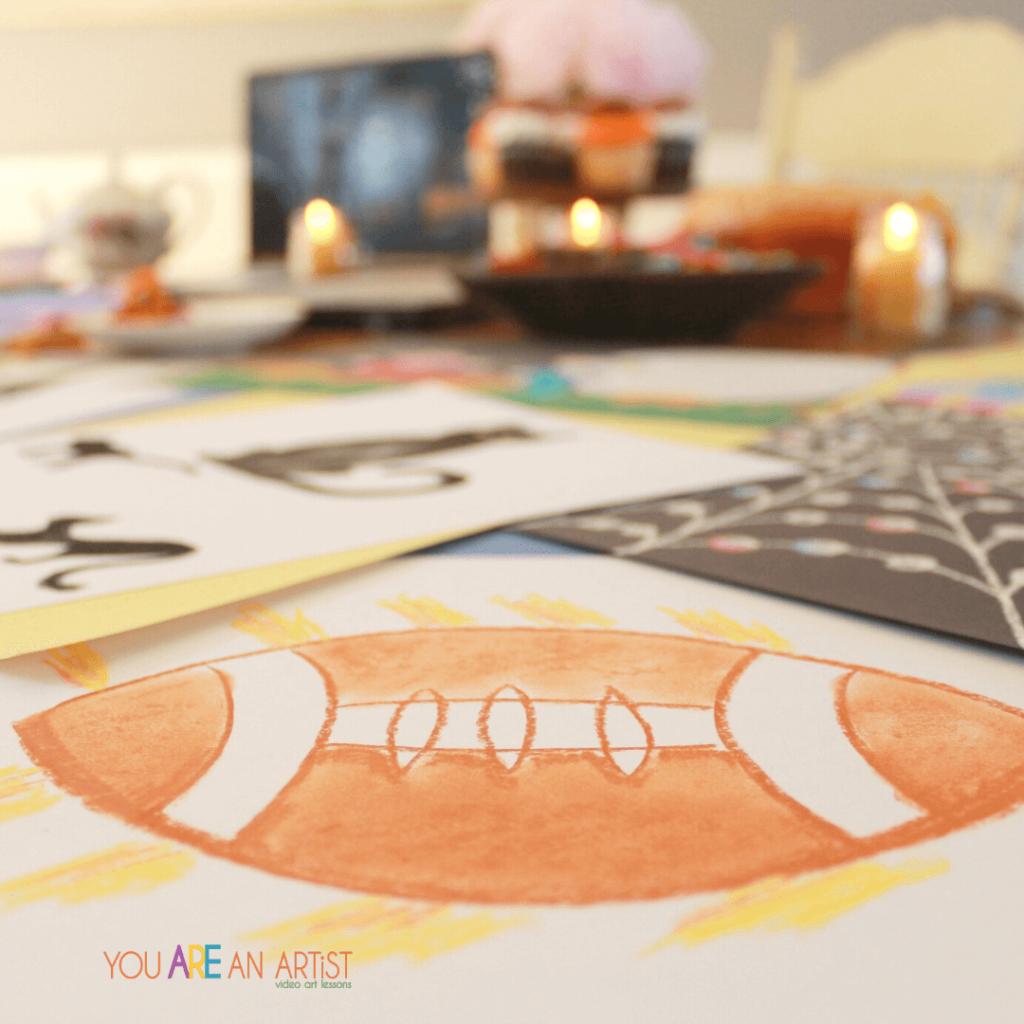 Did you know you can add more fall activities and art to your homeschool with these fun teatime ideas: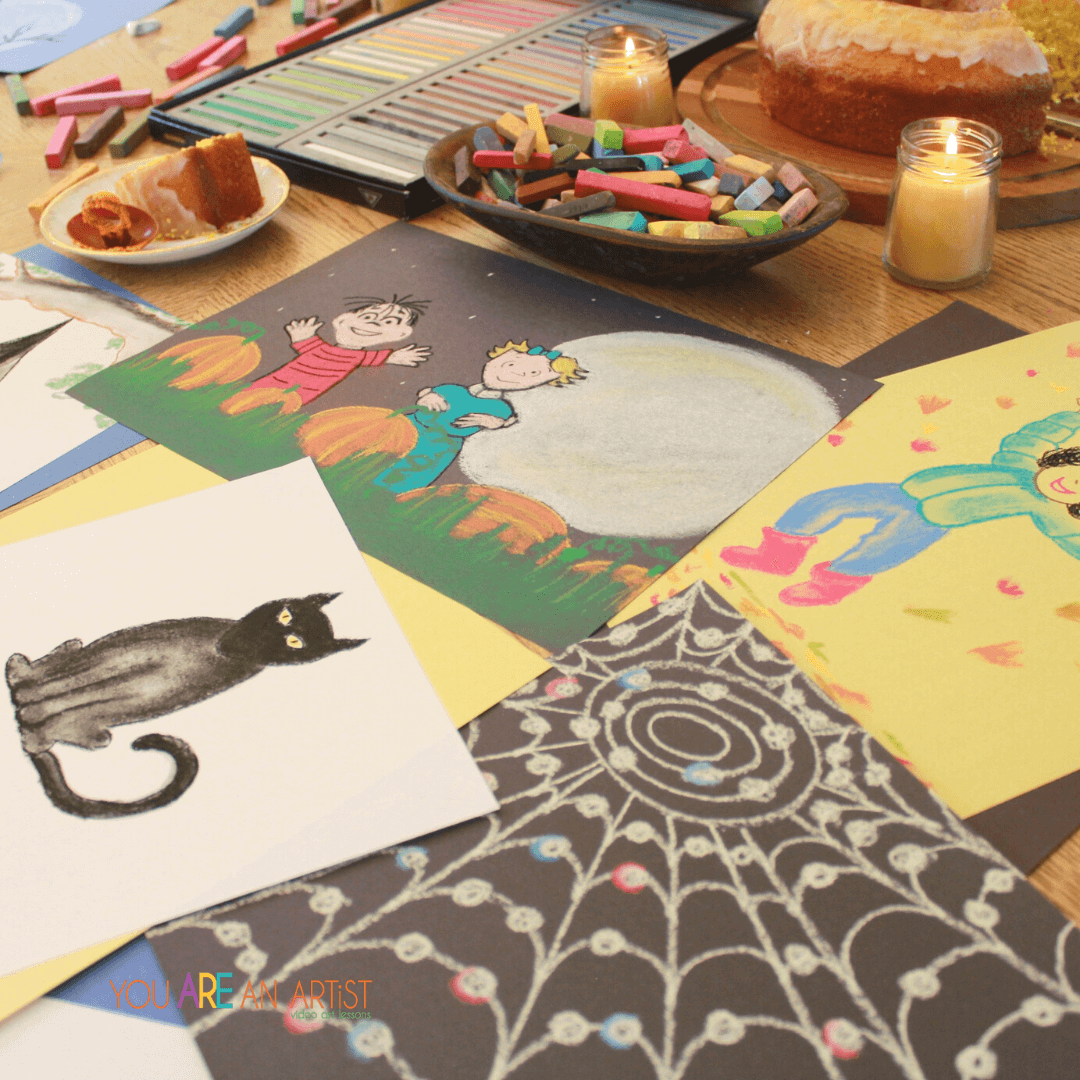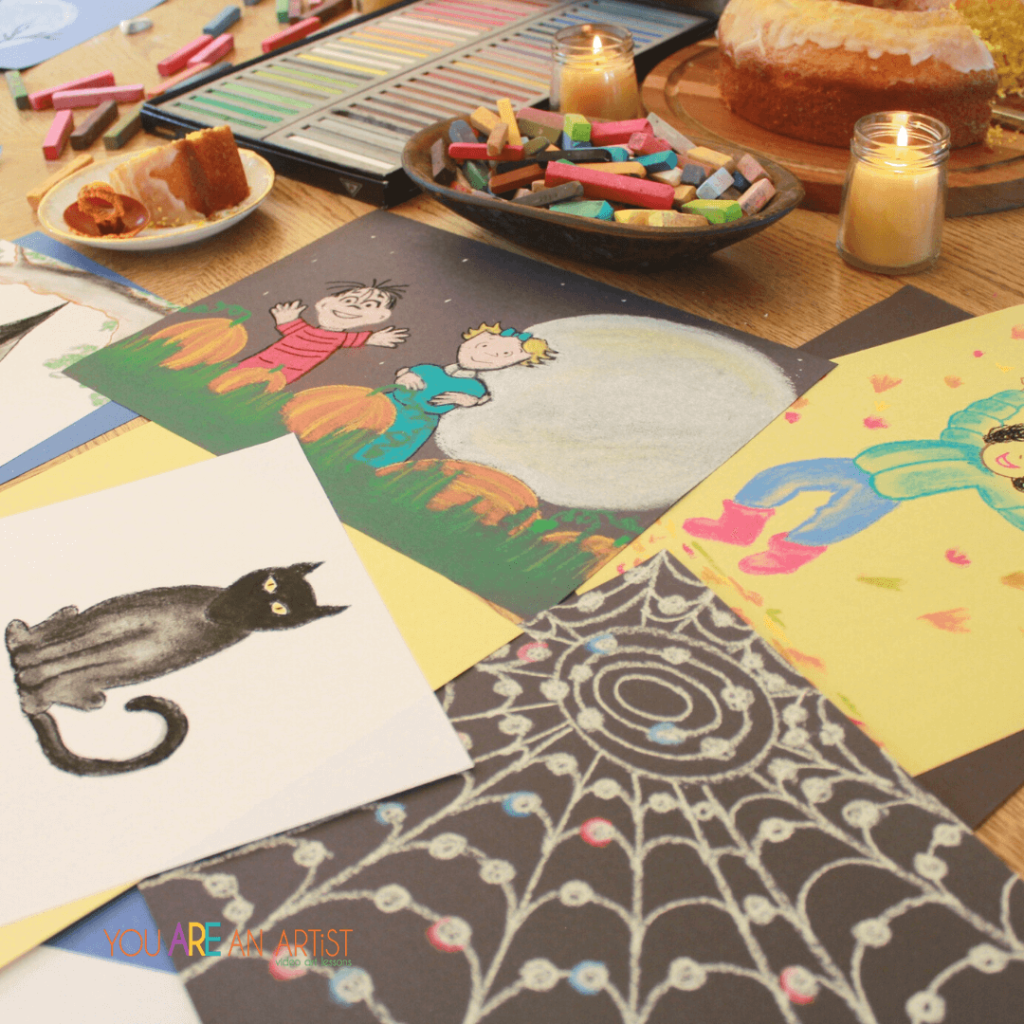 Make Halloween homeschooling a fun and festive time of year with these non-spooky chalk pastel lessons! Remember to add in your favorite treats and let your children be as creative as they want. As Nana always says, "You ARE an ARTIST!" Plus, anytime is a great time for art!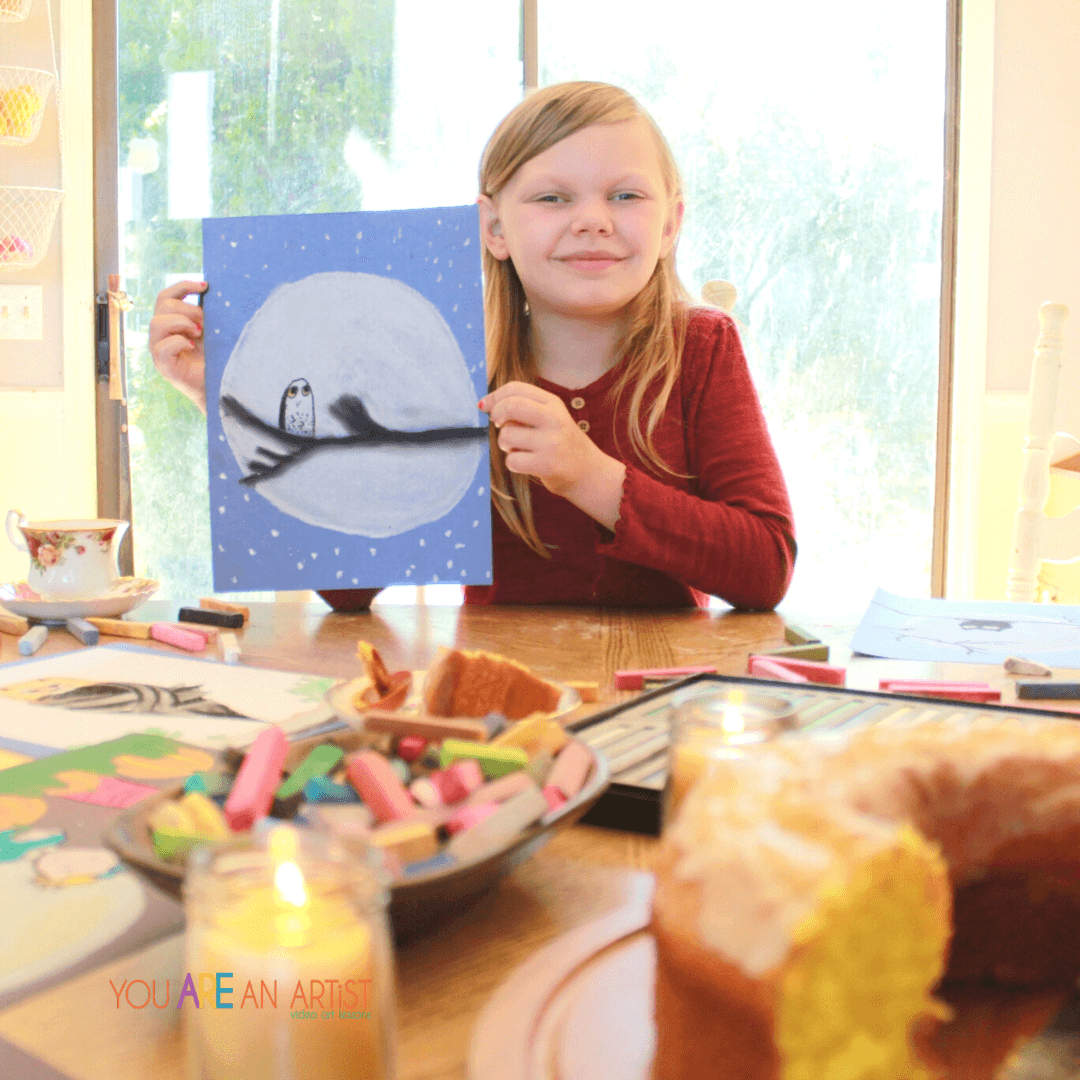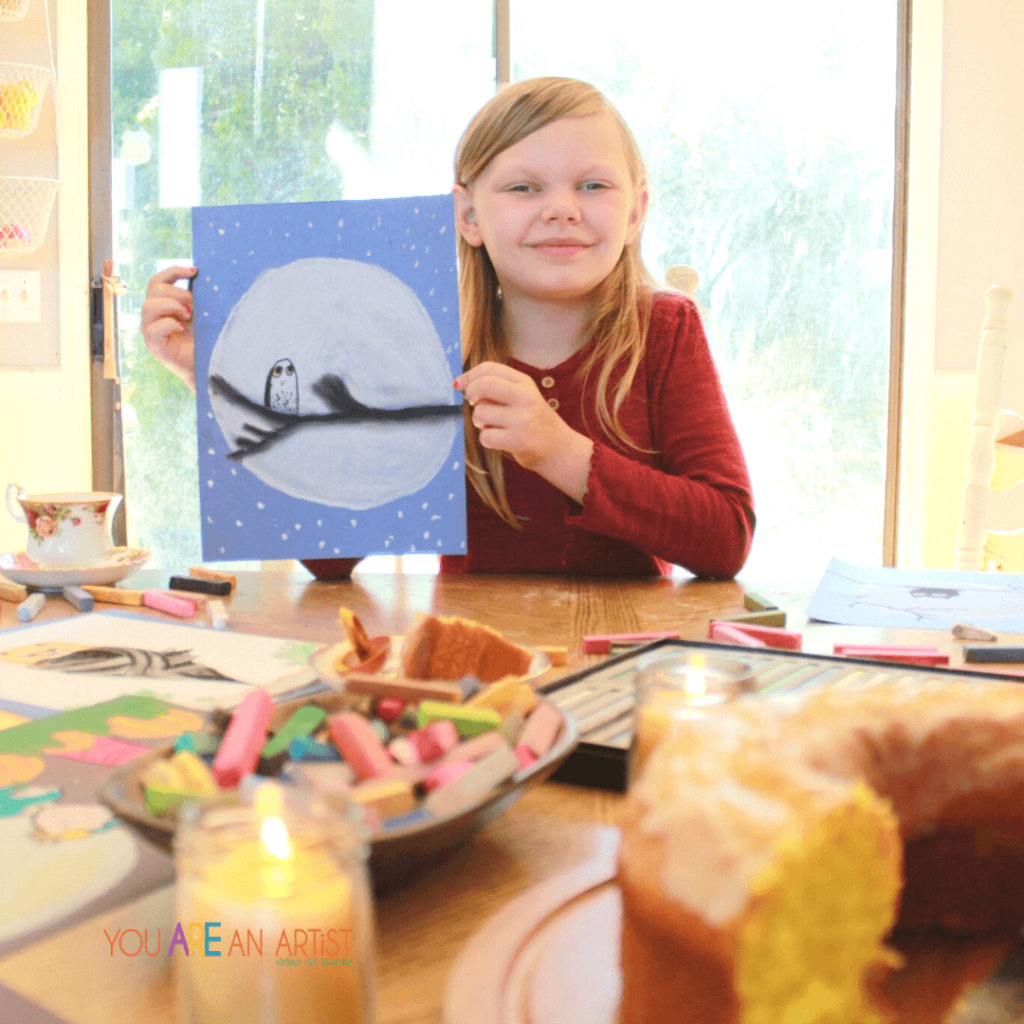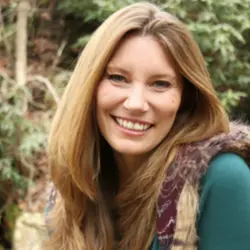 Erin is a writer, blogger, and homeschooler to two intense kids. Her blog is filled with information to help you explore a child led education while making meaningful connections with your children. Discover favorite read alouds, seasonal books, games, art projects, hands-on activities, and learn to just breathe through the ups and downs of life. She loves nature, farm life, good books, knitting, new pens, and hot coffee. Erin is a contributing writer for Weird Unsocialized Homeschoolers. Her work has also been featured on Simple Homeschool and Book Shark.