Spring and summer are the perfect time to explore a pond nature study! Exploring a local pond can be filled with surprises and wonder, from algae and tadpoles to birds and fish. The educational opportunities are endless. Then, you can come back inside to cool off with the fun and colorful chalk pastel pond lessons!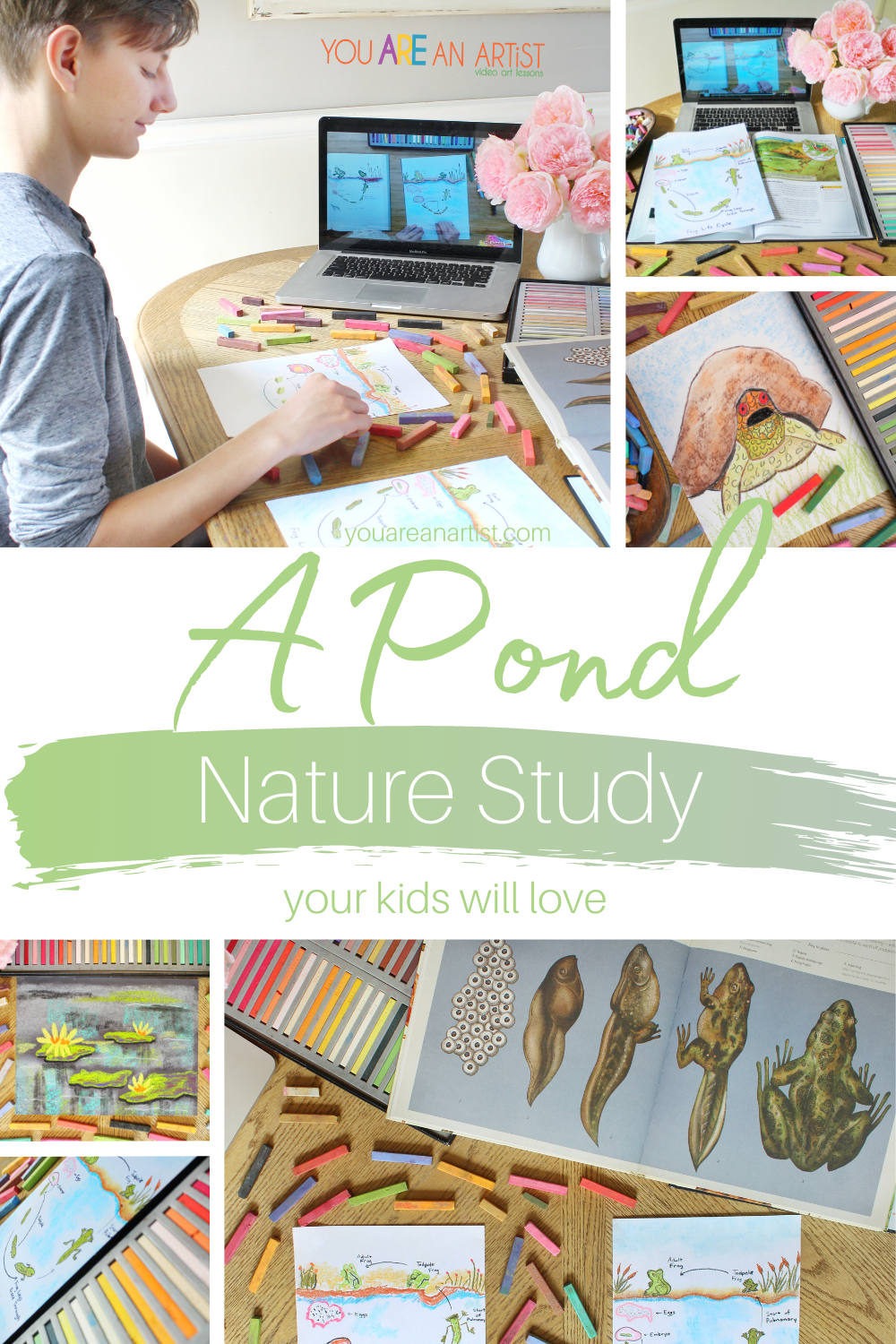 The Abundant Life In A Pond

Ponds are a perfect place to learn about various things. A pond's ecosystem is chocked full of life cycles of plants and animals. Birds and insects fill the air while fish and frogs fill the water. Even little kids enjoy catching tadpoles while older children may learn about water ph!
Observing a pond can also be a wonderful sensory experience. Water, mud, and grass are all along a pond, and the sights can be exciting and soothing. Watching a butterfly flit back and forth is calming, while the minnows zipping to and fro is exhilarating. How about watching a turtle lumber up onto a slippery log?
I highly suggest visiting your local pond and letting your children see what they can see! Are those wildflowers across the way?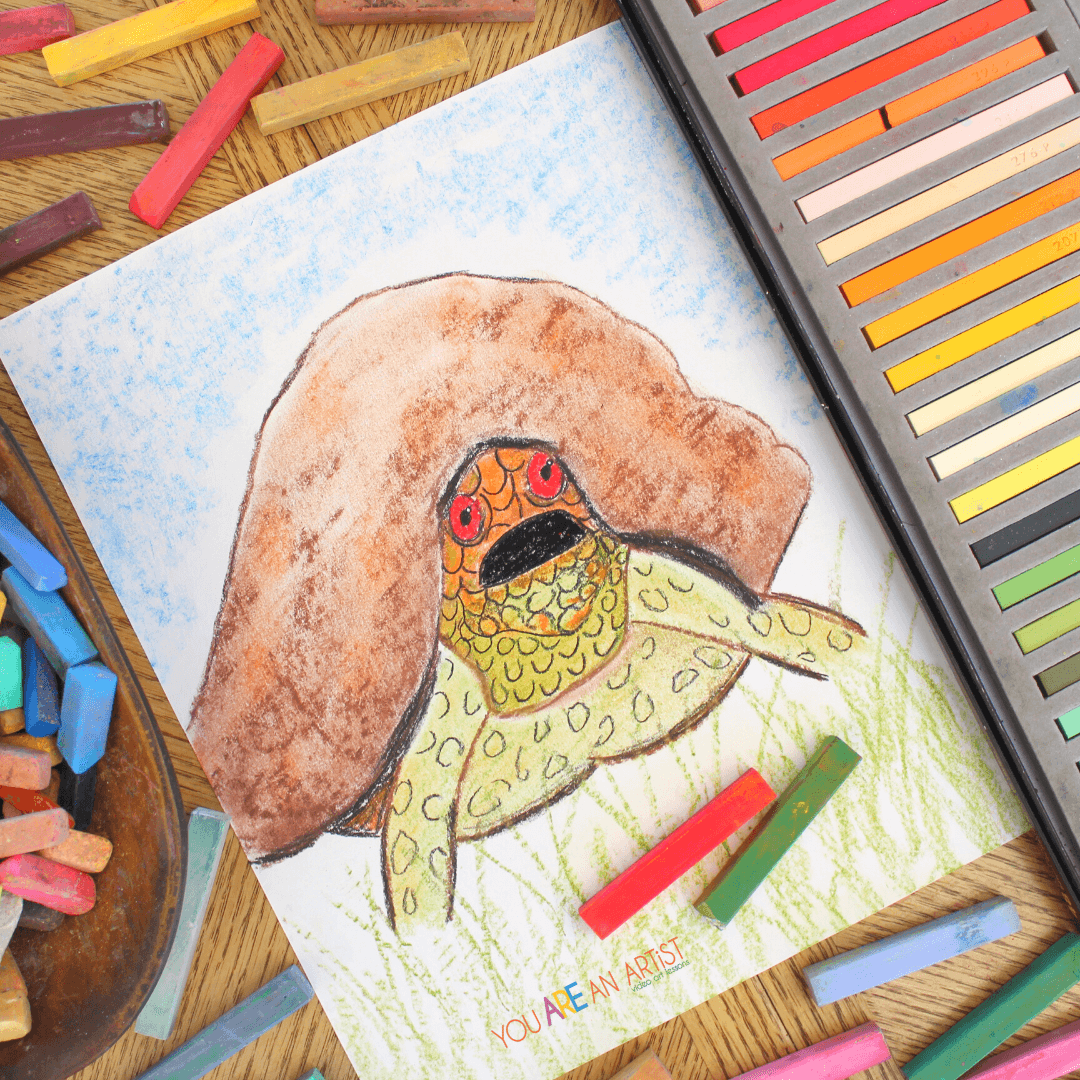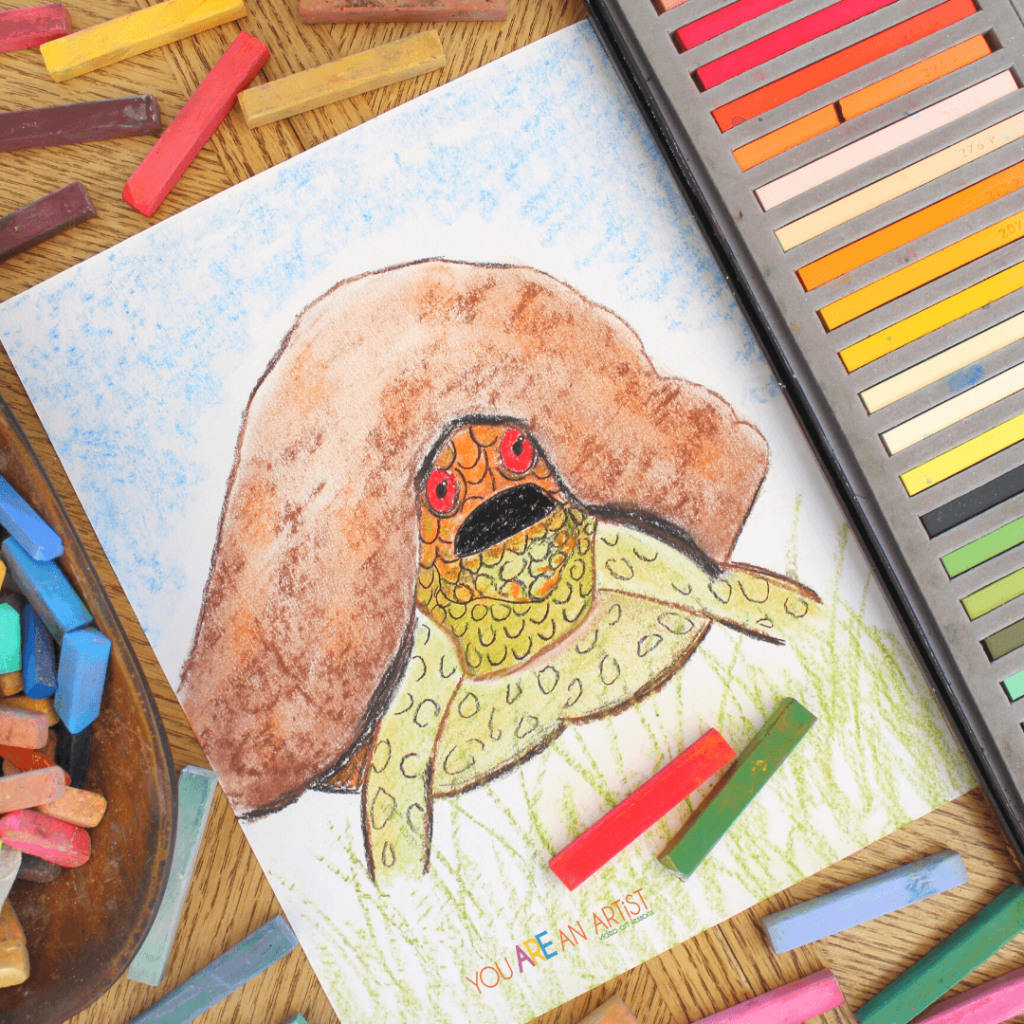 This Pond Nature Study Is Perfect For Kids

After an eventful day at the pond, why not come inside and cool down with some of Nana's pond video art lessons? The benefits of learning in a hands-on and multi-sensory way are vast. Children absorb more information and retain more of what they've learned when you incorporate hands-on opportunities, including art!
All you'll need is a pack of construction paper, a starter set of chalk pastels, and Nana's pond video art lessons!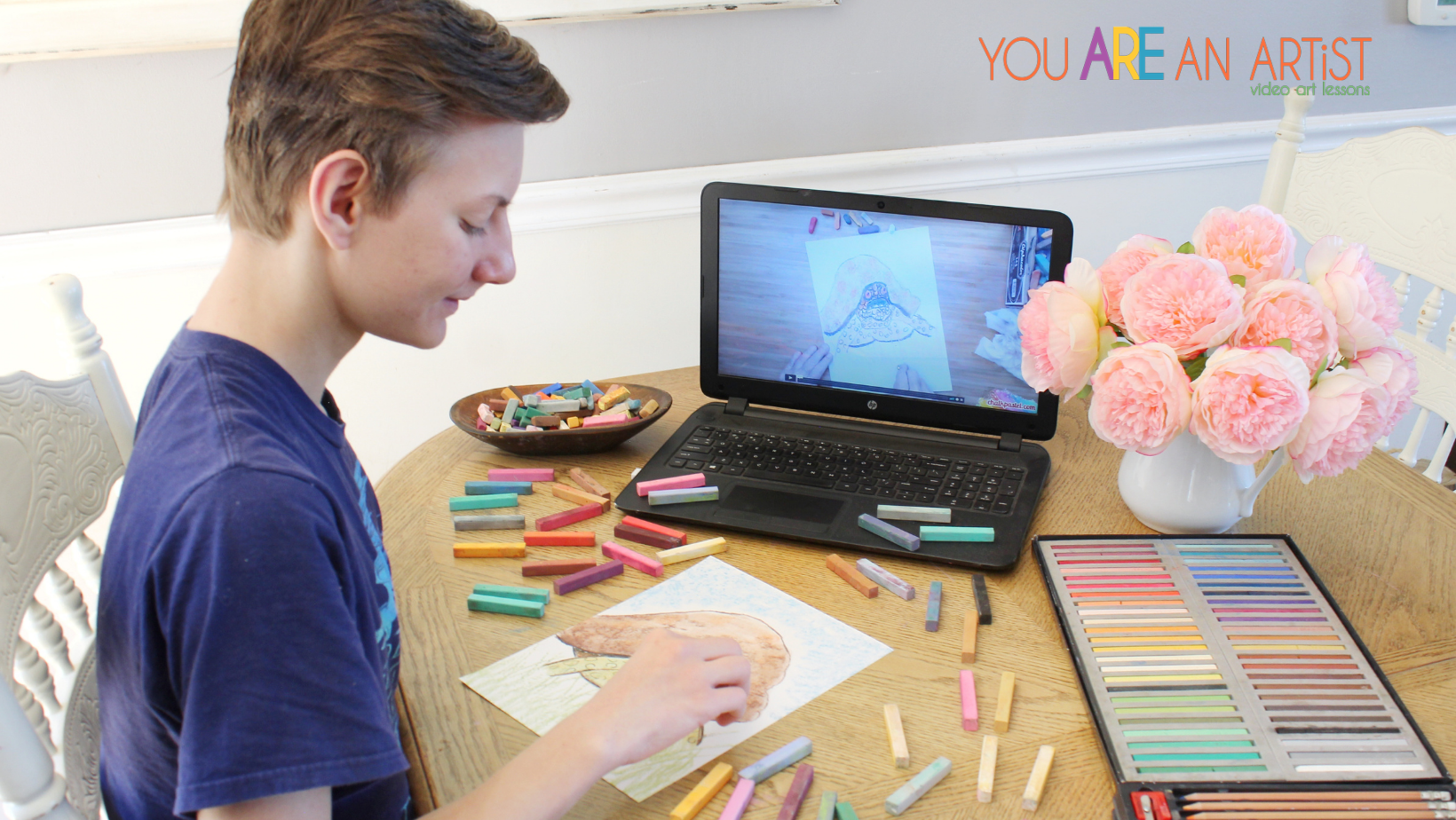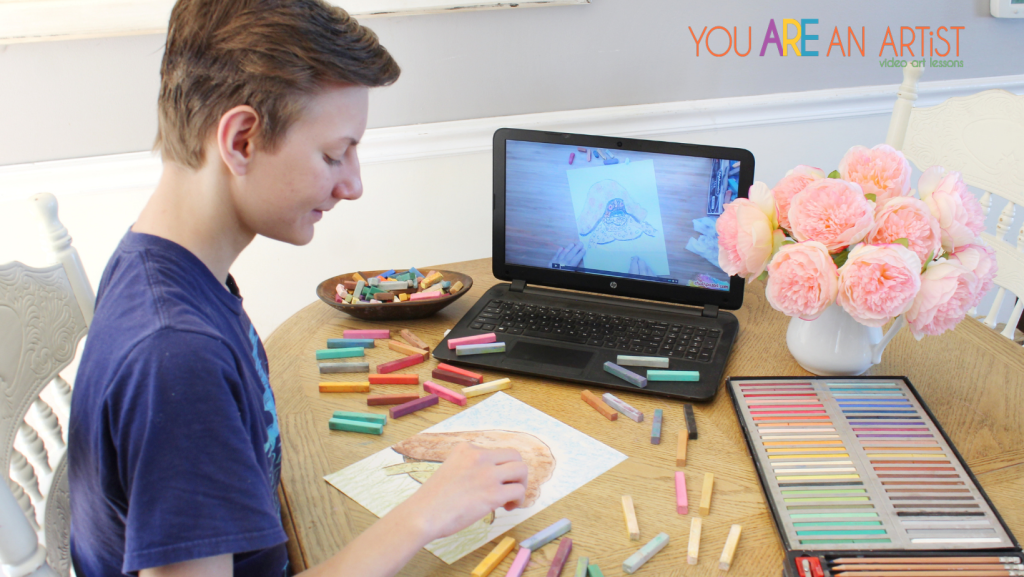 The pond nature video art lessons include:
the pond
turtle
bullfrog
water strider
beaver
rainbow trout
goose
dragonfly
New Frog Life Cycle lesson (For You ARE an ARTiST Clubhouse members)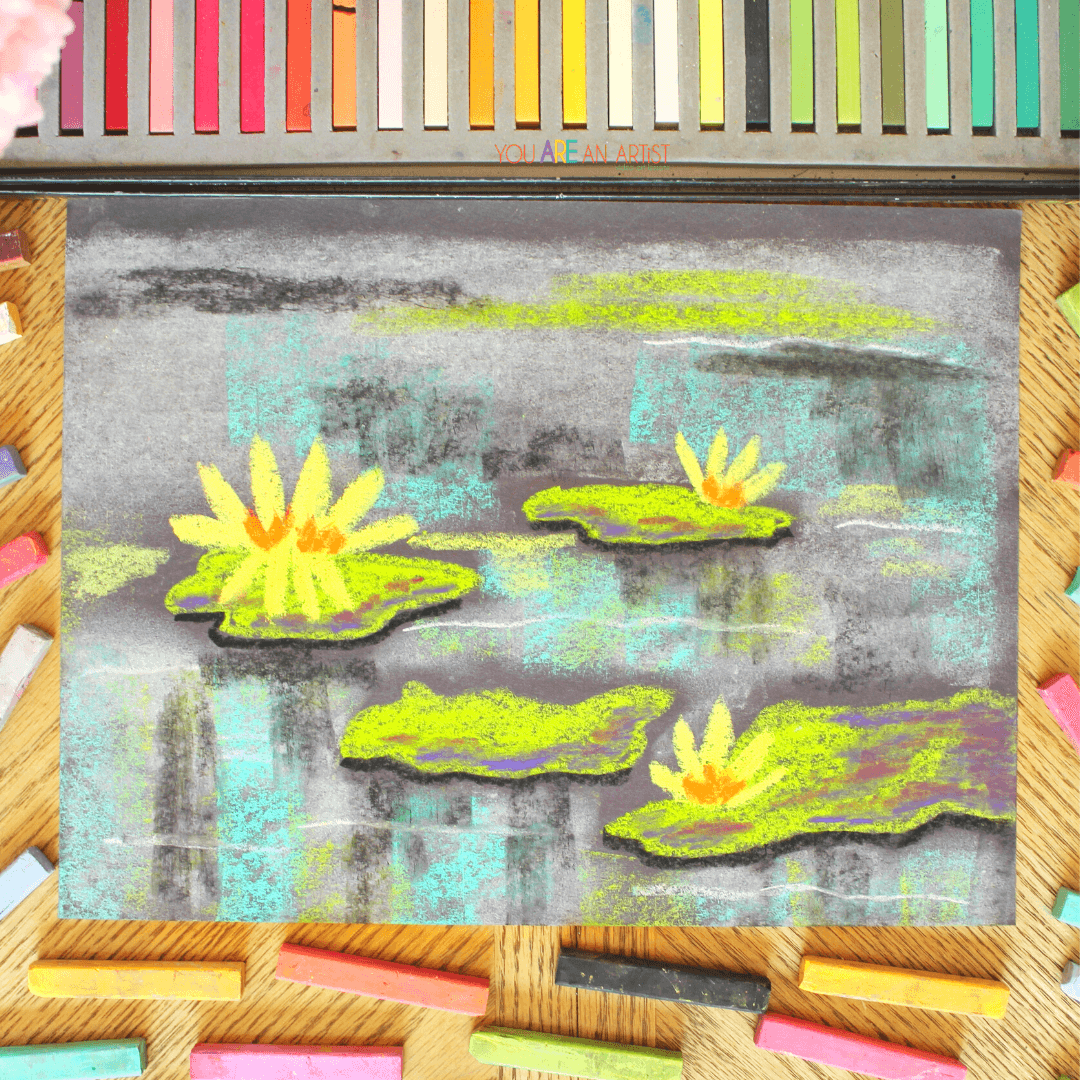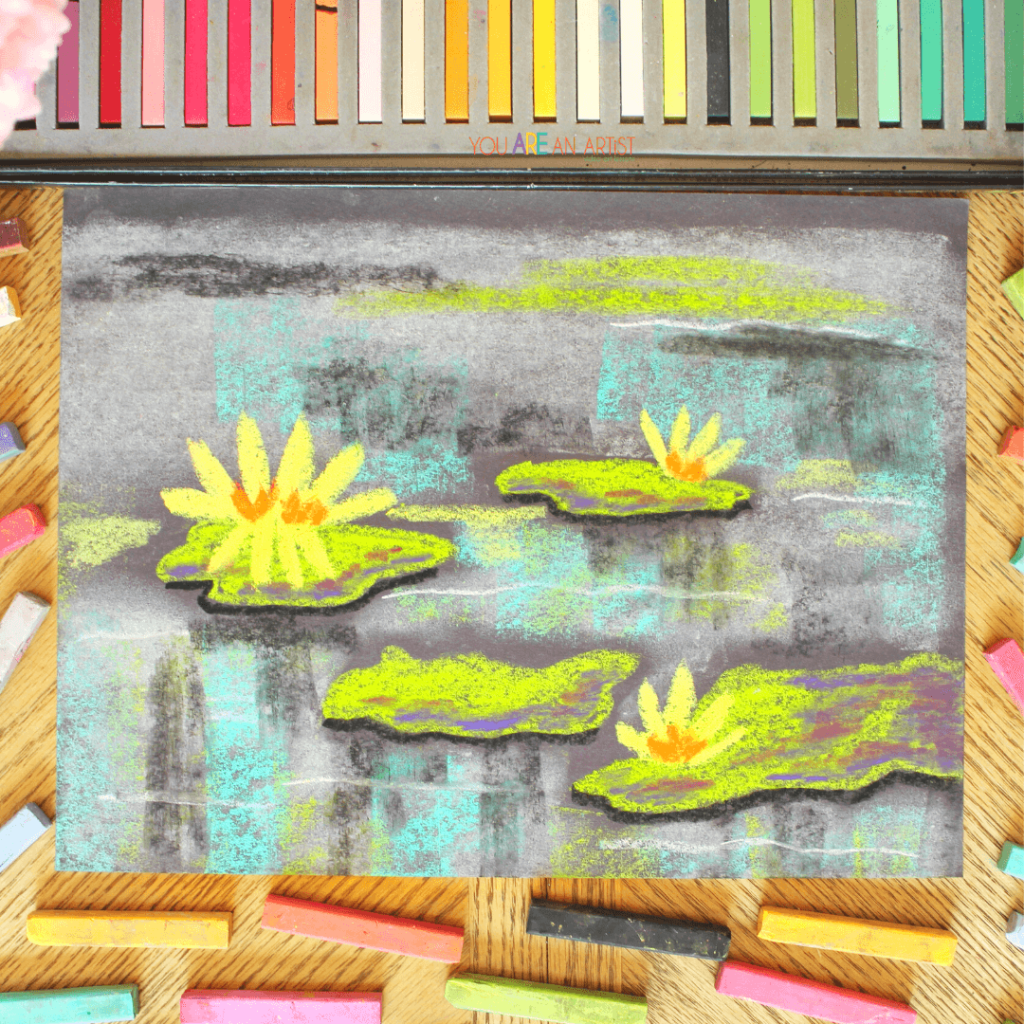 Frog Life Cycle Activity
Nana has a NEW Frog Life Cycle art lesson! A pond nature study wouldn't be complete without studying the frog life cycle. While raising tadpoles is the most fun, drawing the life cycle is just as educational, and it helps solidify the knowledge my kiddos have acquired. Nana will show your child how frogs start as jelly-like eggs and then go through a metamorphosis where tadpoles slowly start to grow legs and then begin to develop the pulmonary respiration system that allows breath!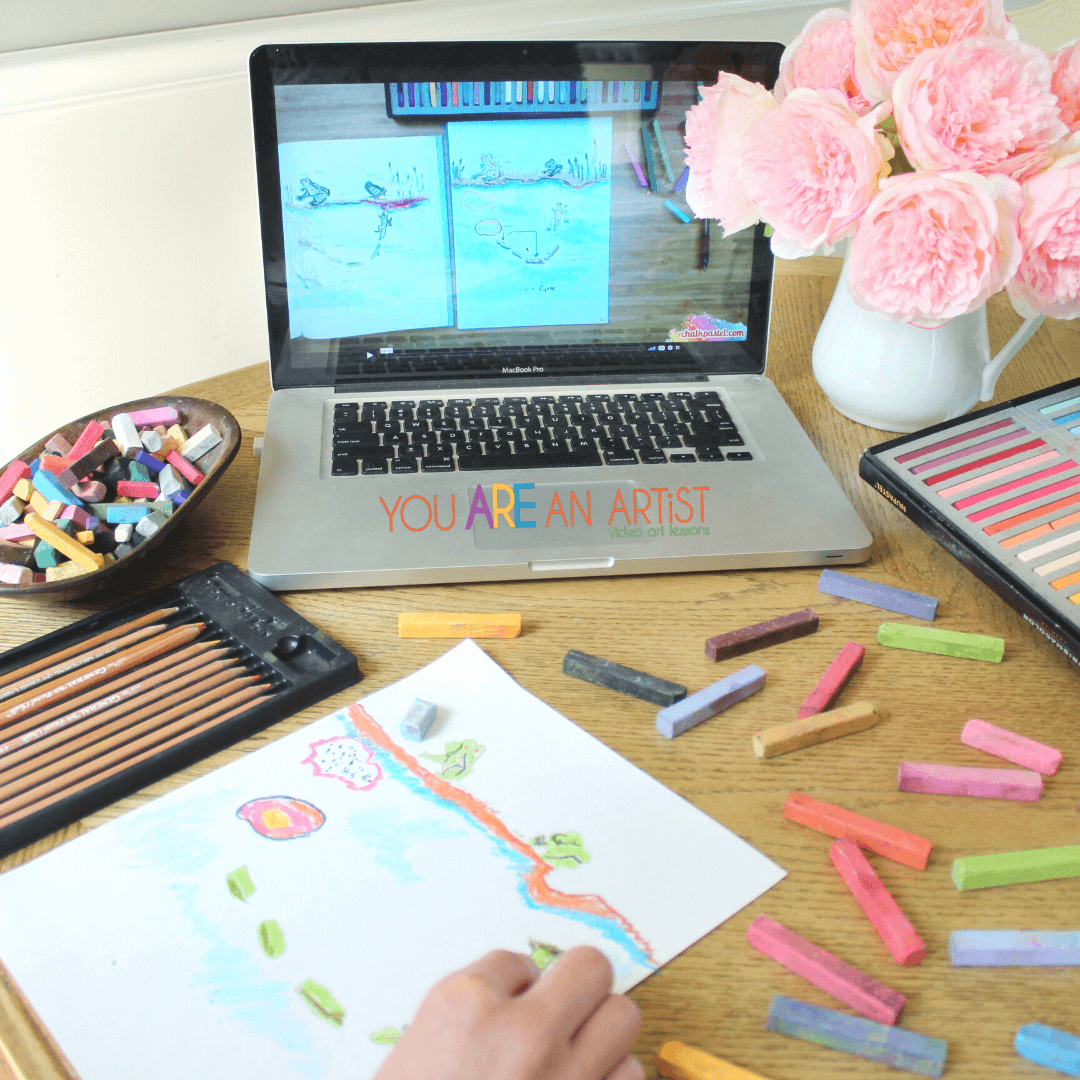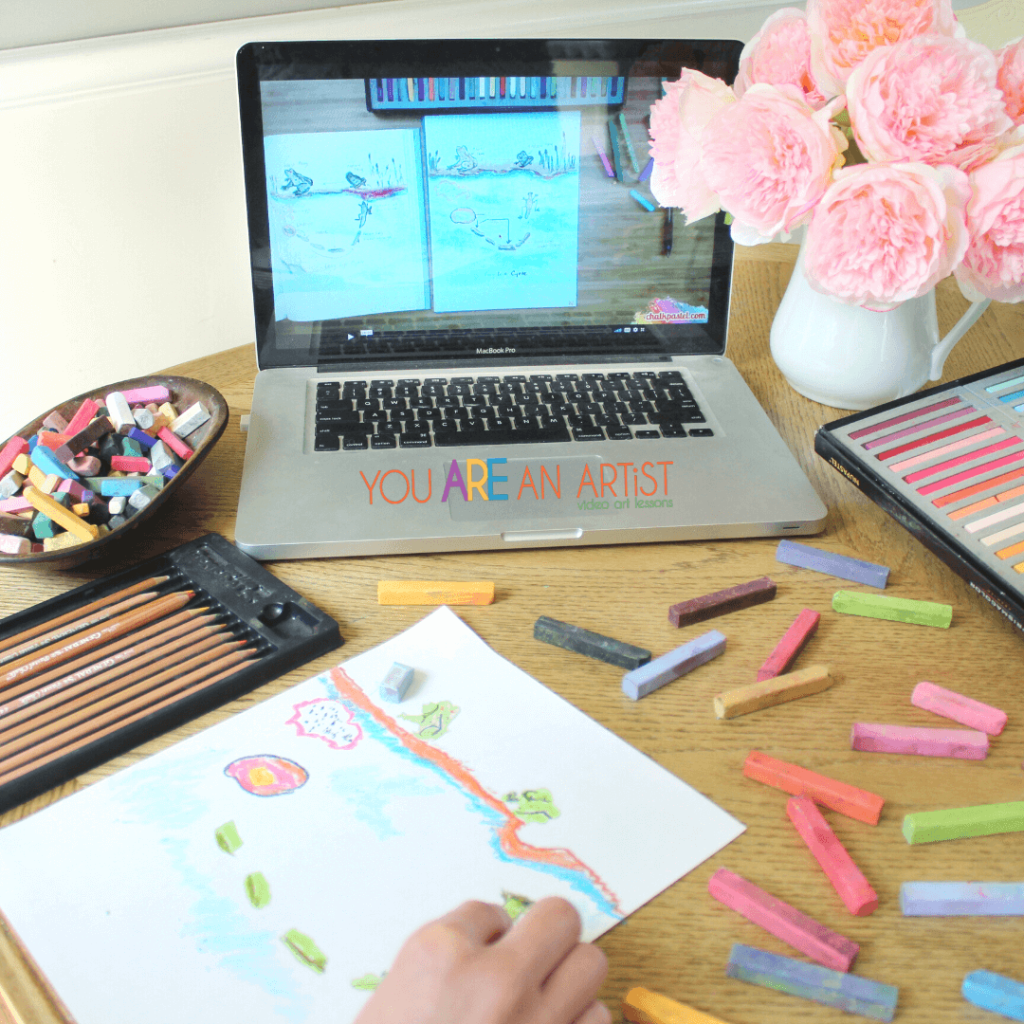 Be sure to check out these other posts, such as Backyard Biology: Frogs for Kids, where we raised our tadpoles and learned about the frog life cycle up close and personal! Tricia and her family did too!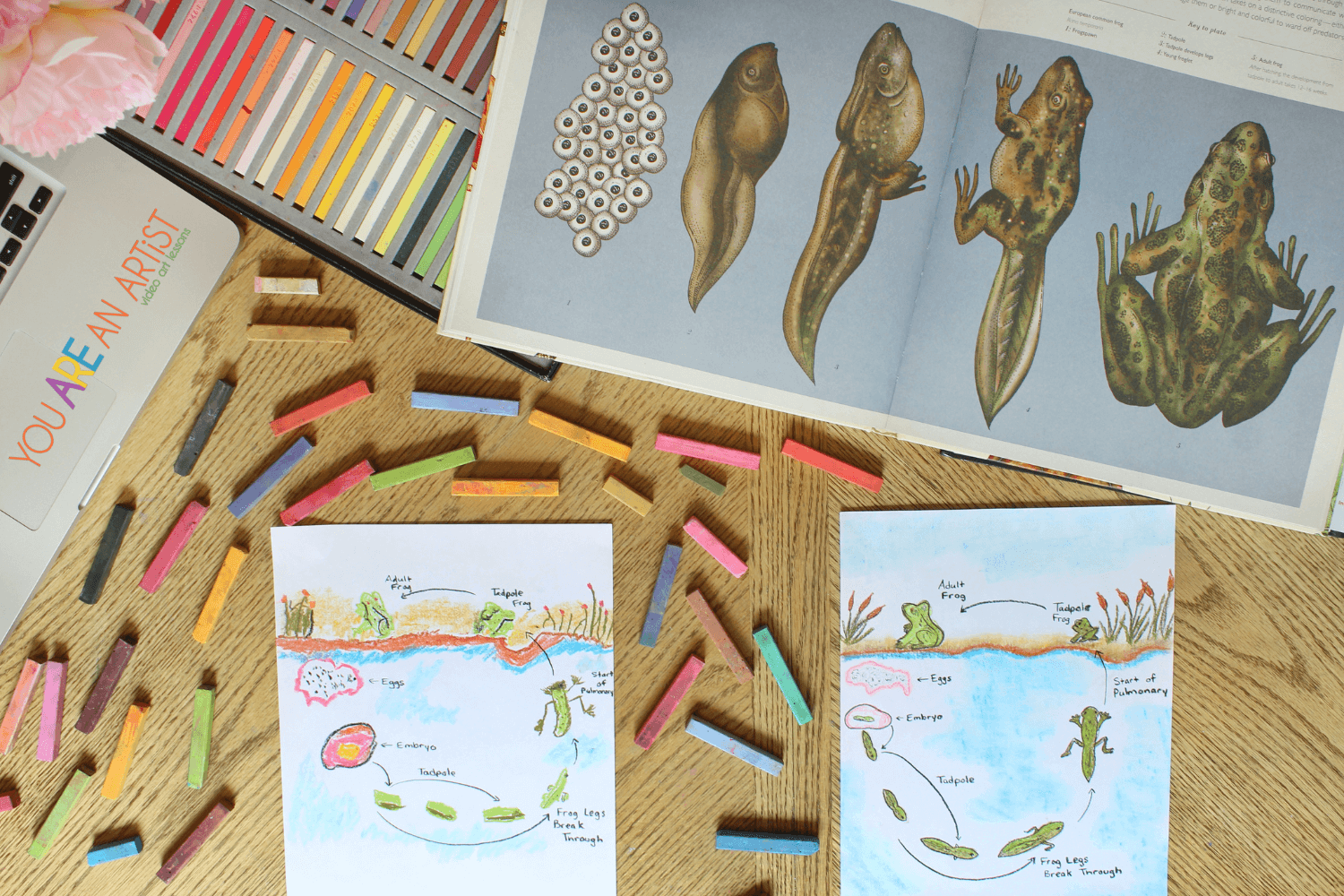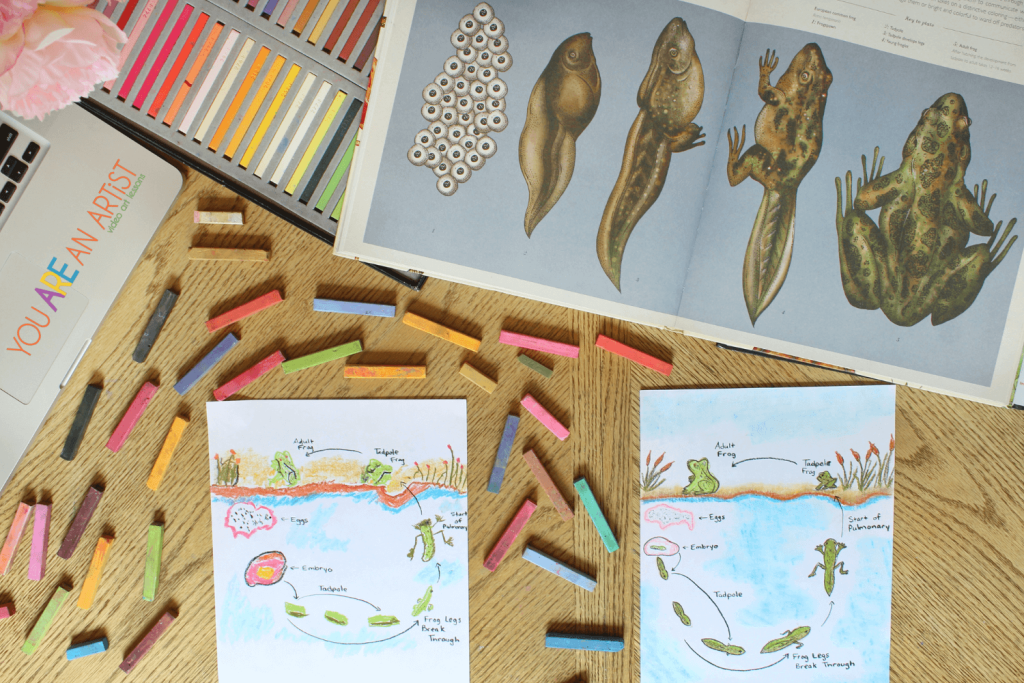 More Pond Nature Study Resources For Your Homeschool
Don't forget there is a frog life cycle printable in the Homeschool Nature Study membership that includes notebooking pages, a full nature study and more.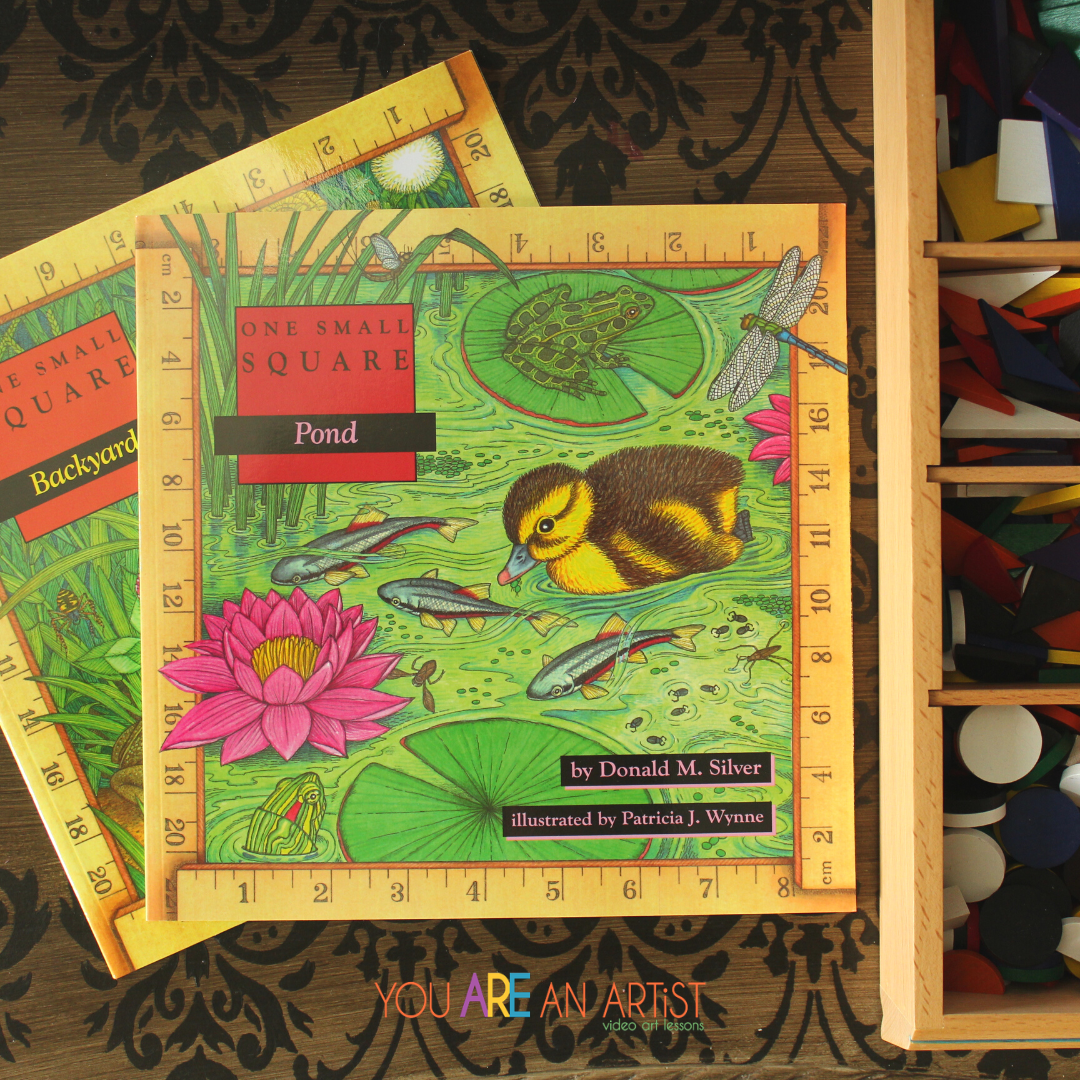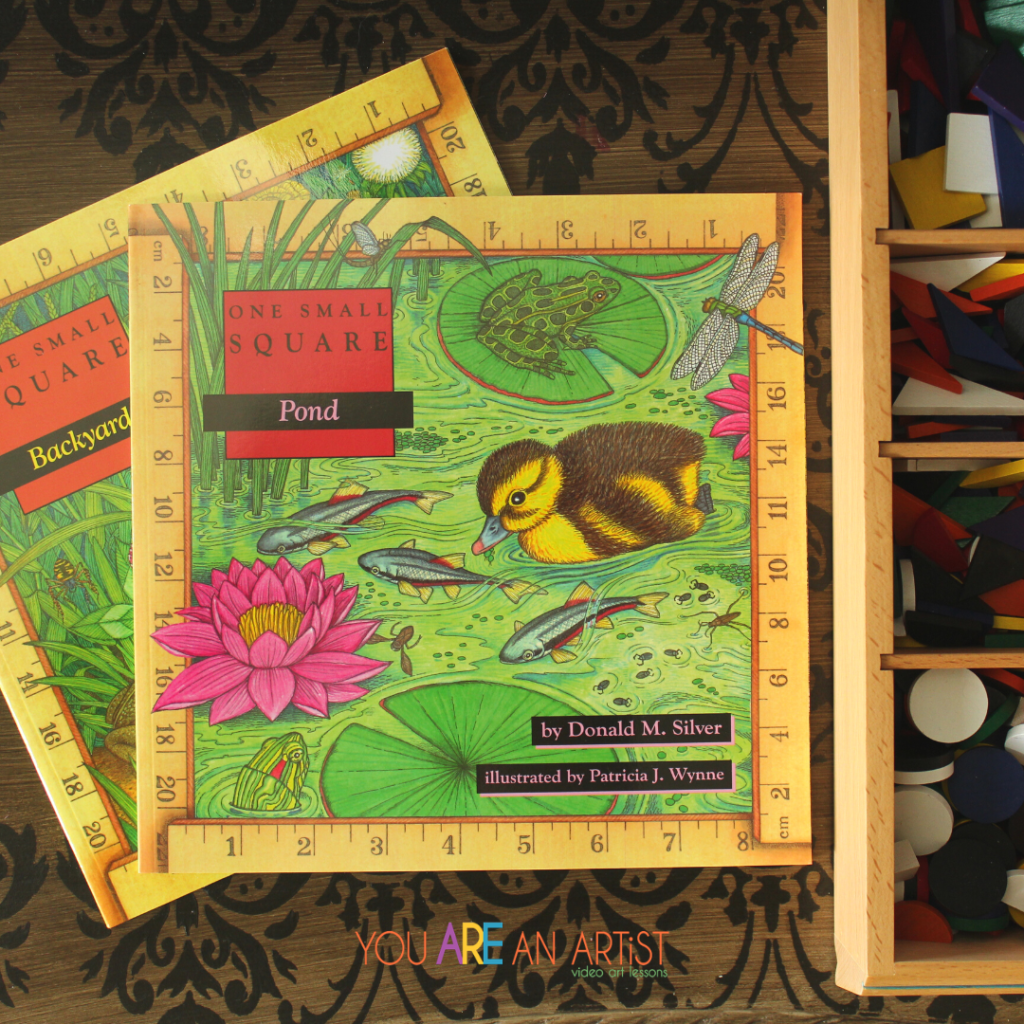 Here are a few more posts all about pond life that you'll love:
If you happen to have a pond nearby you could create a Hands On Pond Science Unit With An At Home Water Testing Kit!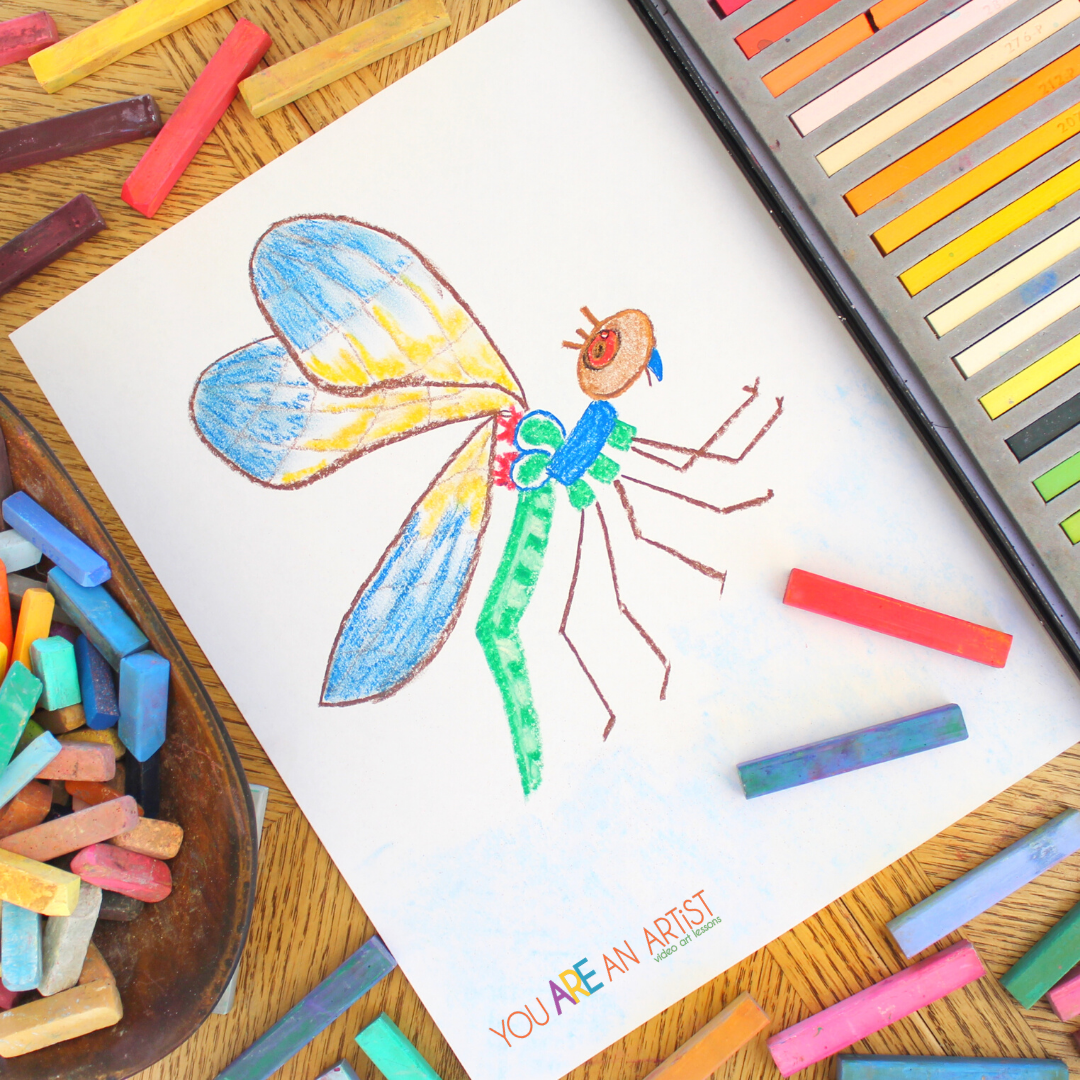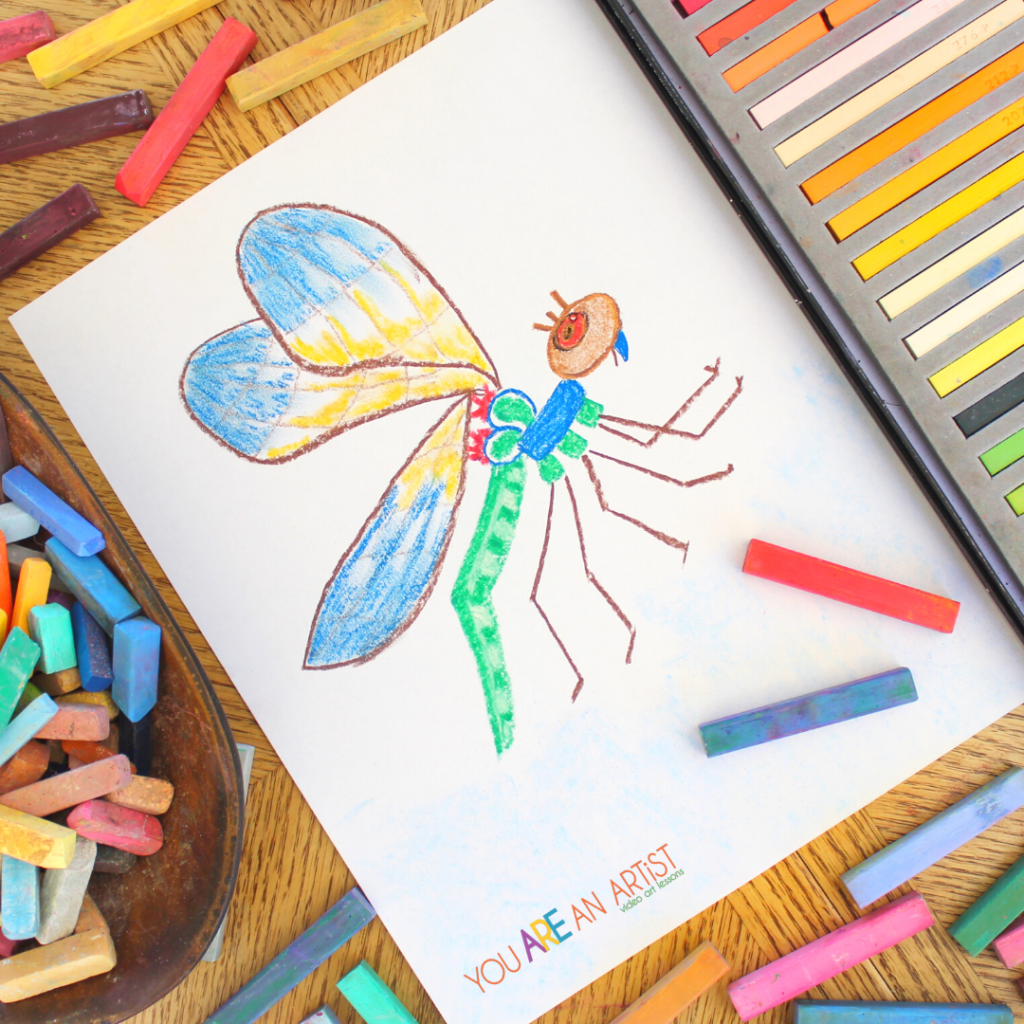 With the You ARE An Artist Clubhouse membership, you'll have access to the pond nature video art lessons plus 700+ other lessons, including these other nature-themed lessons:
honey bees on sunflower
bunny
ladybug
caterpillar
lily pad
snail
forest path
red-eyed tree frog
eagle's nest with eagle family
rat snake
deer in the forest
bear
dandelion
green anole
ant
chipmunk
lightning bug (or firefly)
cardinal
goldfinch
hummingbird
chickadee
robin
bluebird
Plus so much more!
This summer, don't miss out on a pond nature study, including the art of chalk pastels!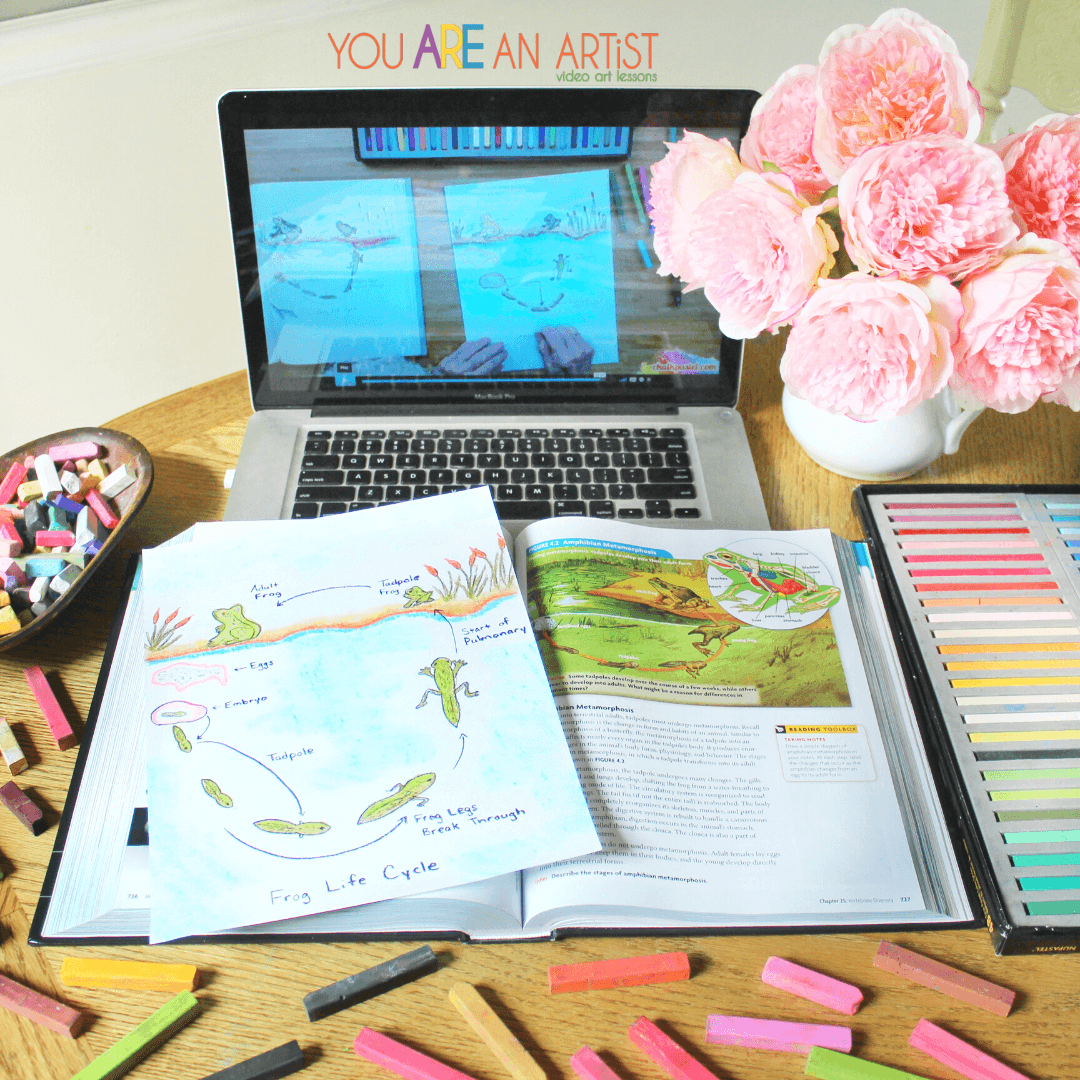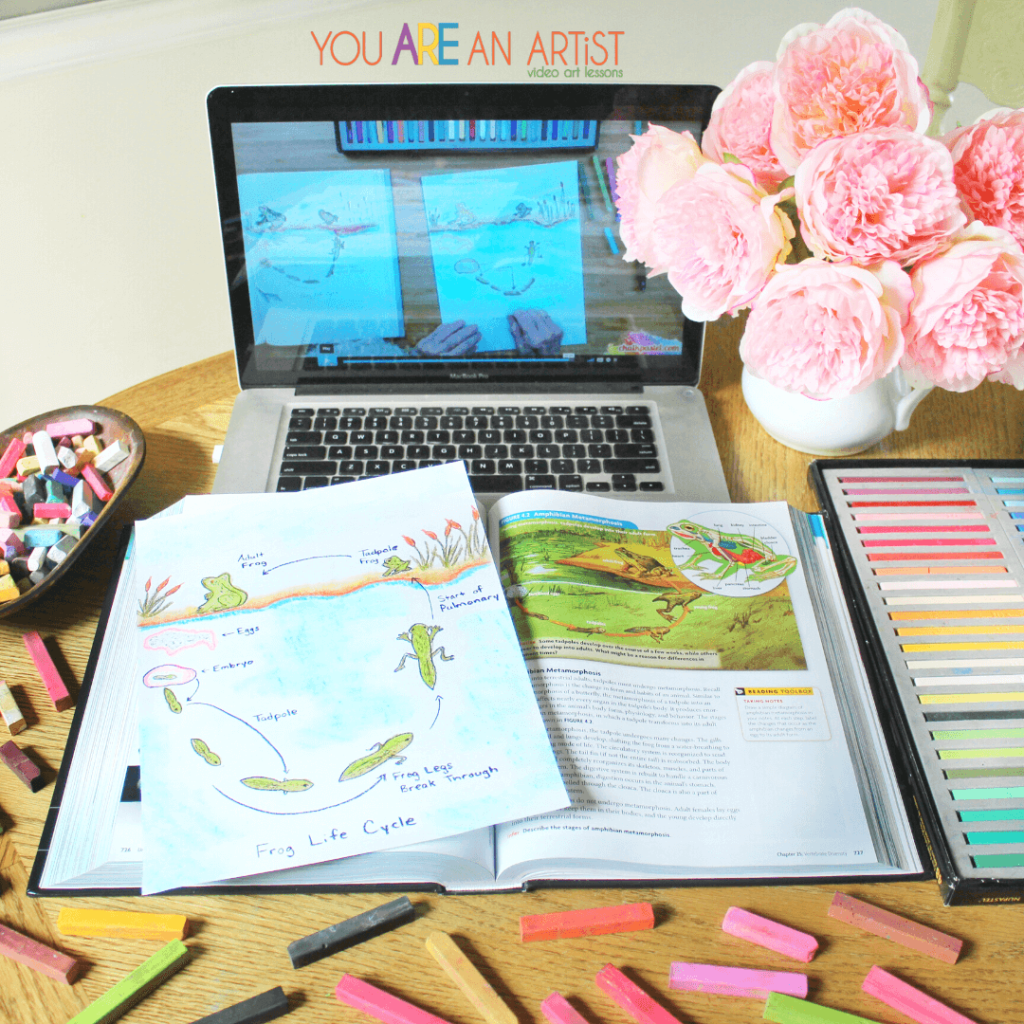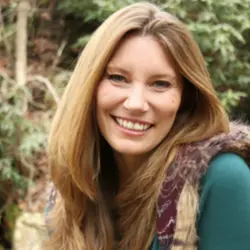 Erin is a writer, blogger, and homeschooler to two intense kids. Her blog is filled with information to help you explore a child led education while making meaningful connections with your children. Discover favorite read alouds, seasonal books, games, art projects, hands-on activities, and learn to just breathe through the ups and downs of life. She loves nature, farm life, good books, knitting, new pens, and hot coffee. Erin is a contributing writer for Weird Unsocialized Homeschoolers. Her work has also been featured on Simple Homeschool and Book Shark.