Add a beautiful layer of education with art! With these March homeschool art activities and spring homeschool ideas, you can celebrate Lent, St. Patrick's Day, Dr. Seuss and Van Gogh's birthday and more! Nana has human anatomy science lessons to add to her continuing series as well.
Spring Homeschool Ideas and Spring Homeschool Art Lessons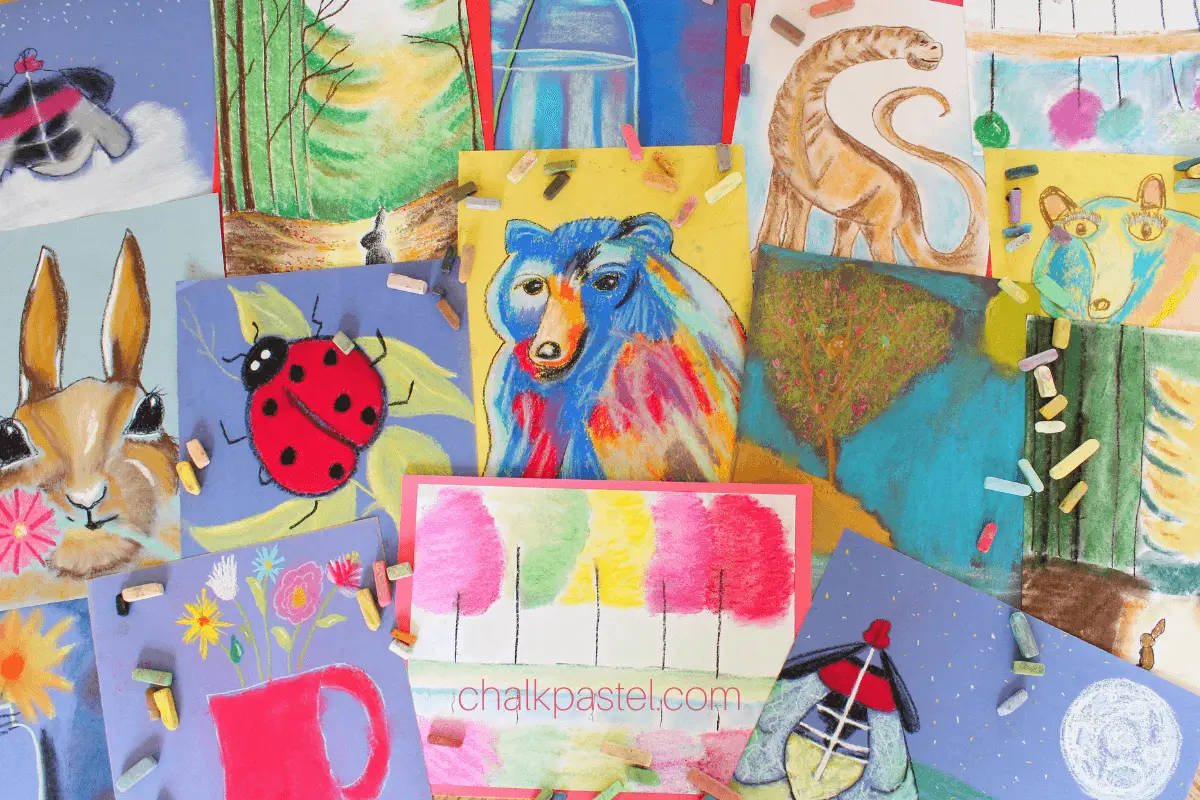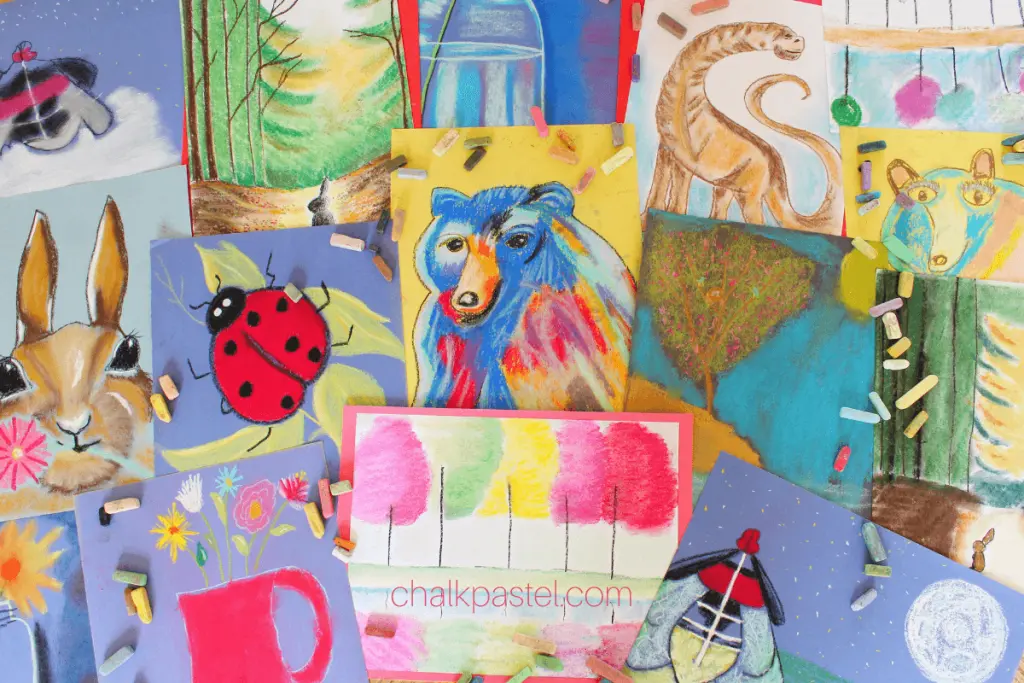 Perfect for commemorating spring, Nana's spring homeschool nature study with art explores all creatures great and small and all things bright and beautiful! These nature-inspired art lessons are easy and fun for the whole family! Including a NEW Spring Splendor Nature Walk art lesson.
More Spring Homeschool Resources You Will Like: First Day of Spring: Simple Ways to Study Nature in Your Homeschool from our sister site, Homeschool Nature Study – We are excited to get started on this first day of spring with simple ways to study nature and a fresh set of homeschool nature study ideas. It hardly seems possible that we are at the beginning of another spring season but here we go! We look forward to another season of encouraging nature study. Have fun and get outdoors with your children! (Including a FREE Set of Getting Started in Homeschool Nature Study Guide)
March Homeschool Art Activities You Will Love
So much to enjoy!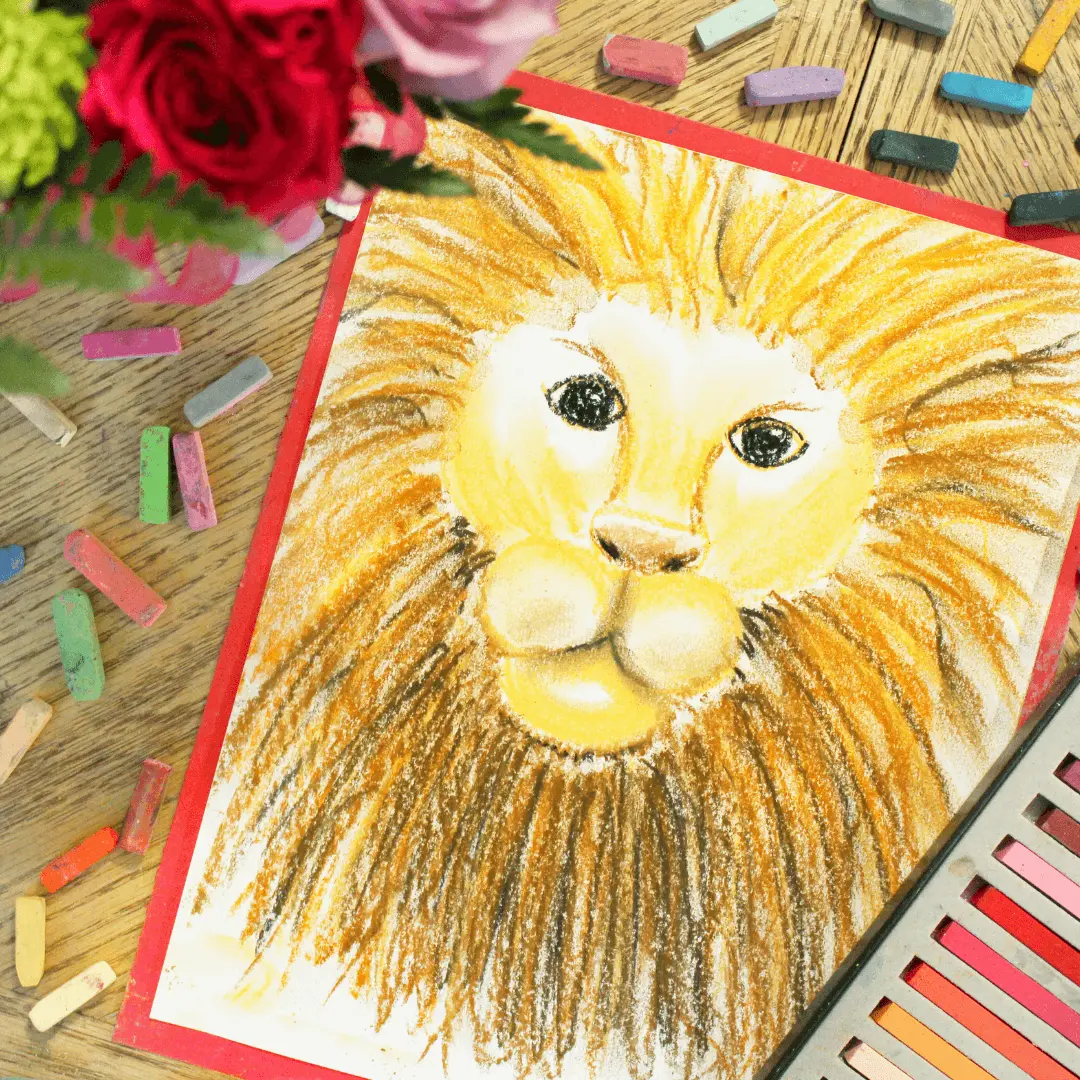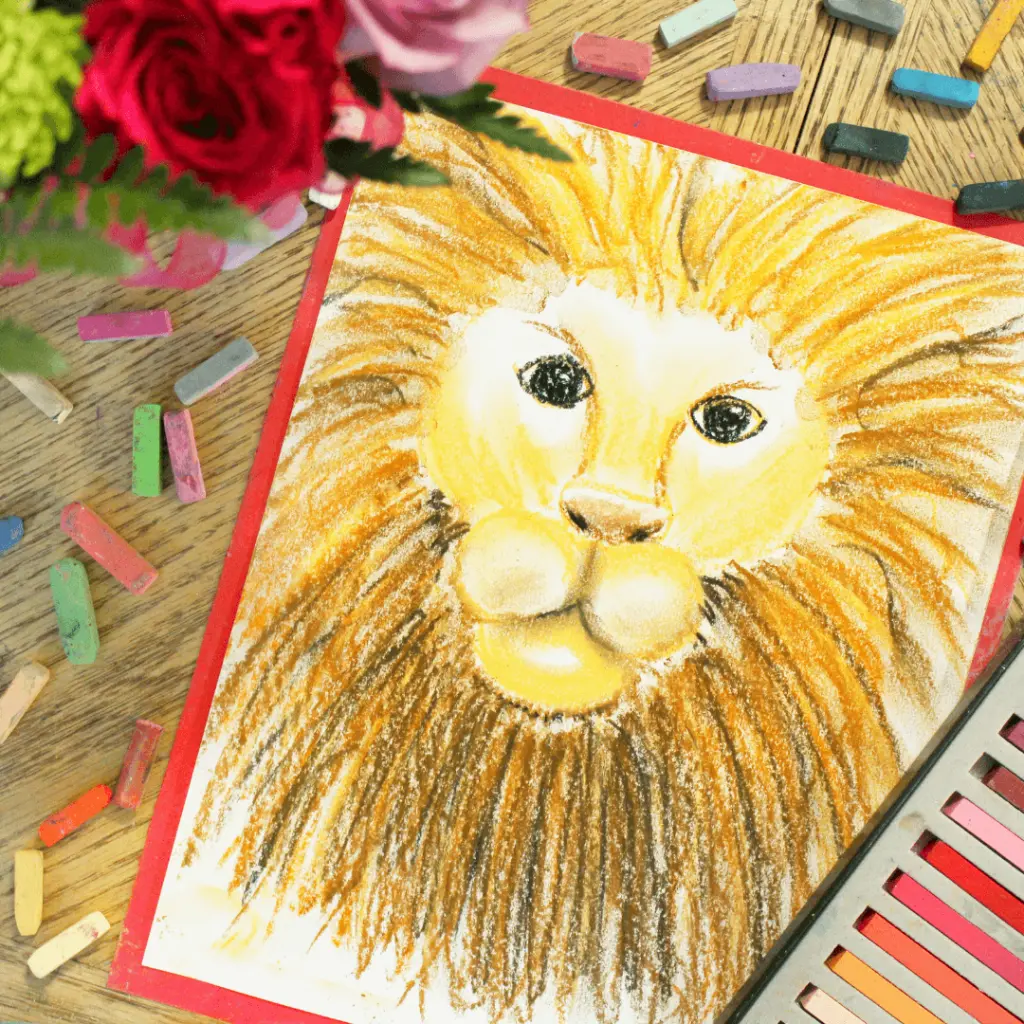 March In Like a Lion Out Like a Lamb?
In like a lion, out like a lamb! With Nana's lessons in the You ARE an ARTiST Complete Clubhouse, you can literally choose exactly what you would like to complement the learning already happening in your homeschool.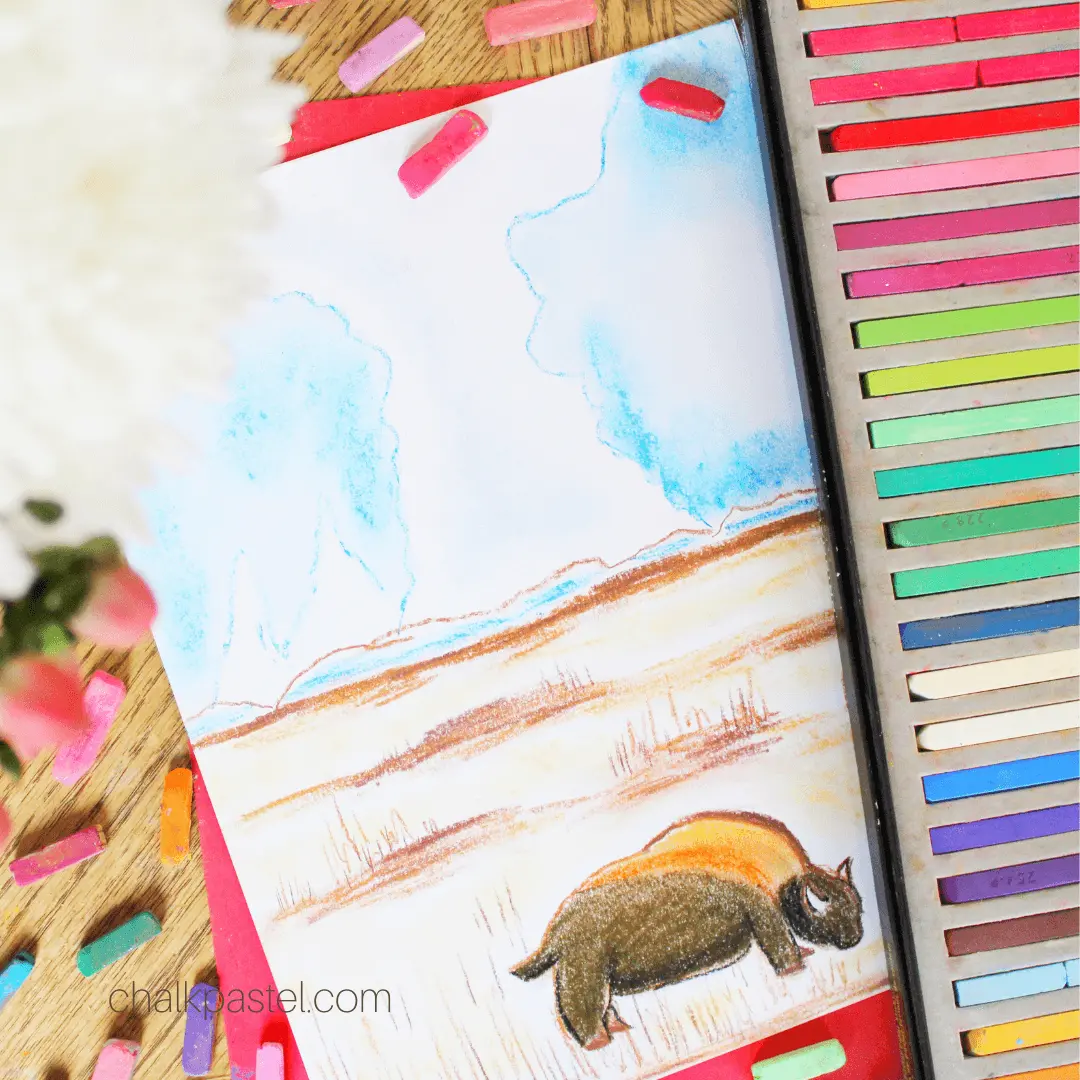 March 1st – Yellowstone National Park Anniversary – 2022 marked the 150th anniversary of the founding of Yellowstone! Celebrate this American treasure with these art lessons in membership:
Yellowstone National Park Homeschool Lessons
Celebrate America's first National Park with art!
President Grant (signed into law this first national park) – Presidents series
Theodore Roosevelt (for Roosevelt Arch at the north entrance) Presidents series
Yellowstone Falls – American Landmarks
Old Faithful (and a buffalo!) – American Landmarks
Grand Tetons (the beautiful, neighboring park on Yellowstone's southern border) – American Landmarks
Plus these animal nature lessons – bald eagle, bear, chipmunk, beaver, rainbow trout
And maybe for your travels: camping with tent, open road with mountains (Rise and Shine and Give God the Glory hymn lesson)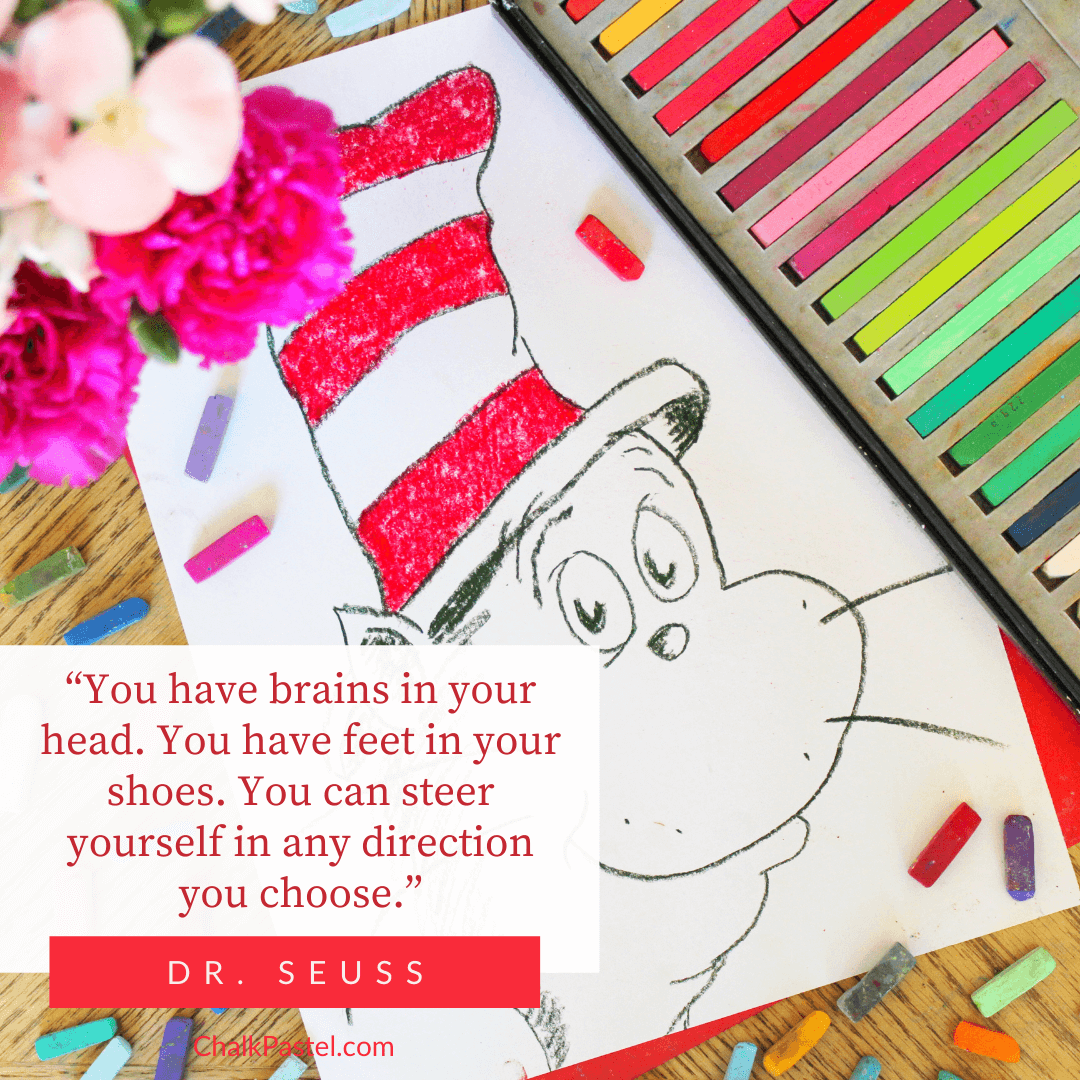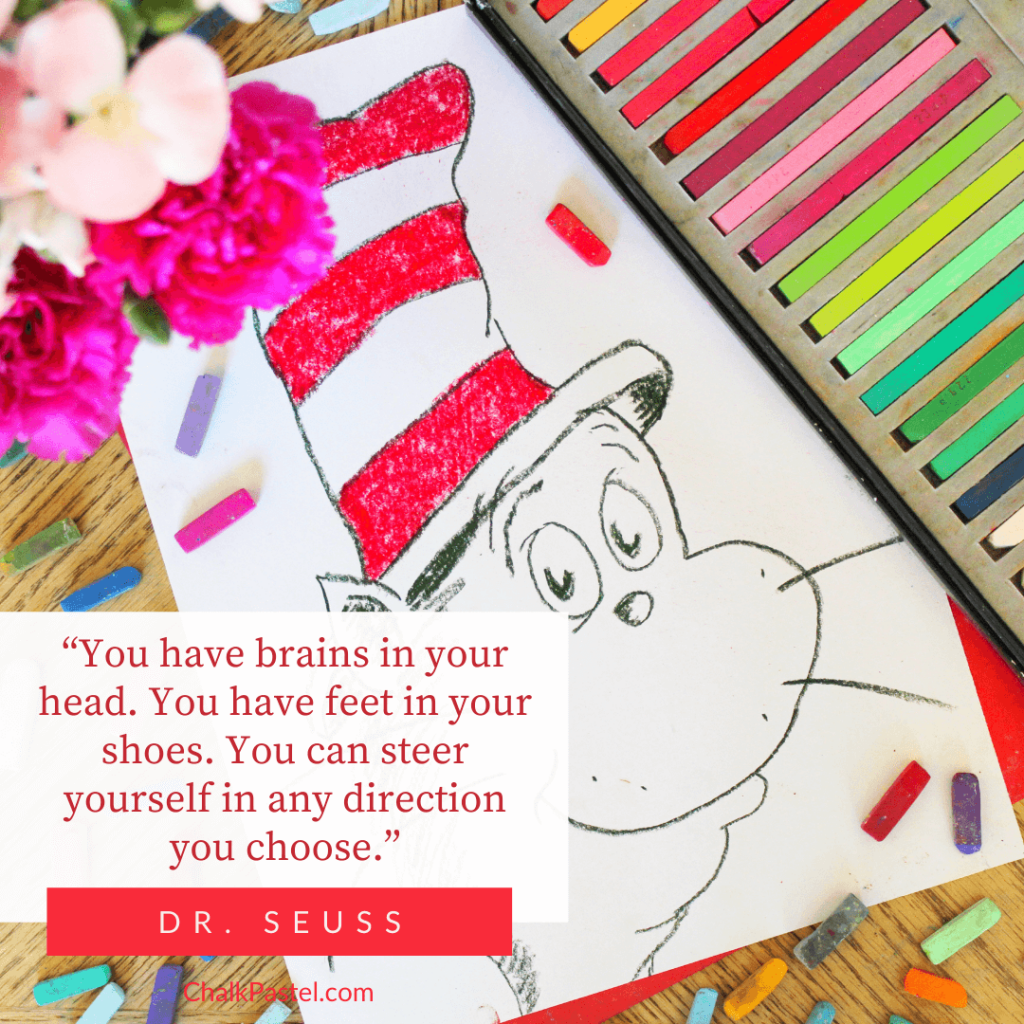 Dr. Seuss Homeschool Lessons – Read Across America
Dr. Seuss Day with Chalk Pastels – You can try this lesson for free. Dr. Seuss art with chalk pastels? Yes, please! How adorable would a Cat in the Hat be hanging on your refrigerator? How about the lovely Truffula Trees? Nana has a lesson for both! Now you and your kiddo can enjoy a Seussical art time with chalk pastels!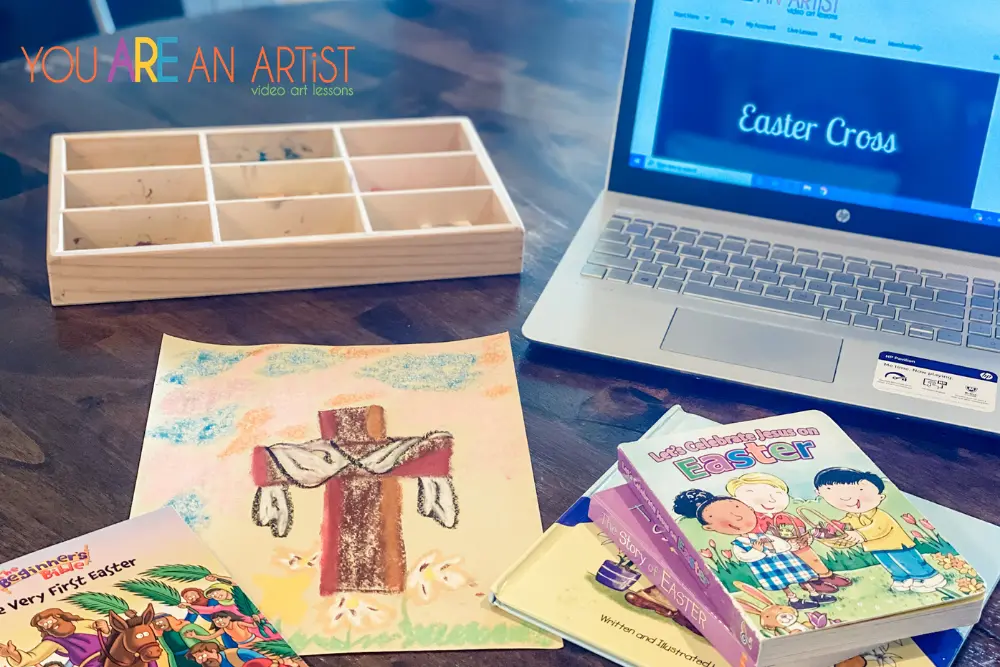 Lent and Easter Homeschool Lessons
If your ready to start planning for your Easter art lessons, join Courtney as she provides resources and tools to make this special time memorable with your children of all ages!
Here are a few ideas for using chalk pastel art lessons to teach the Resurrection with kids. You could use these ideas in your homeschool, in a Sunday School, or for home church or family devotional time. Perhaps spread them through the Lenten weeks, or use them for a concentrated study during the Holy Week.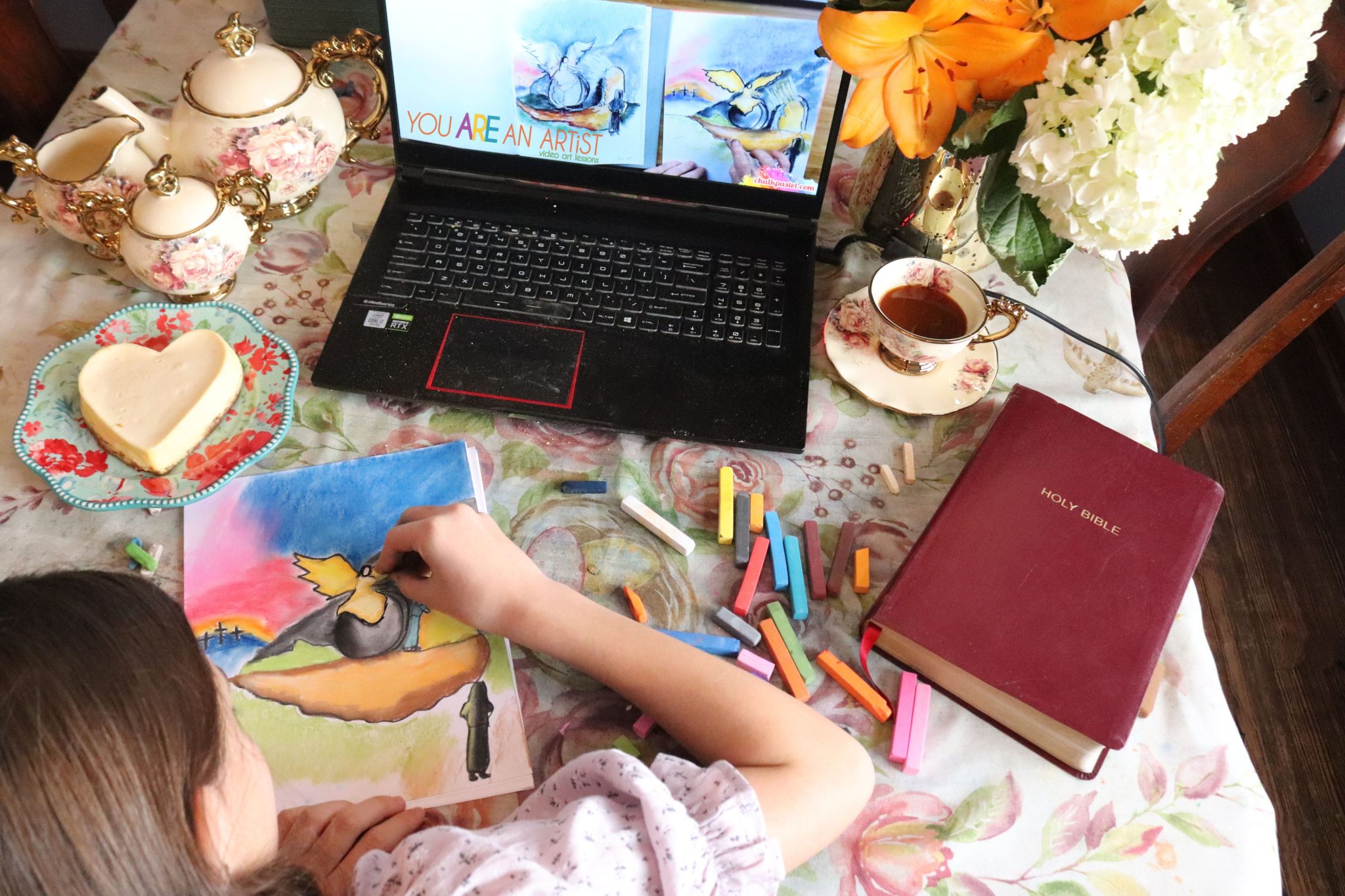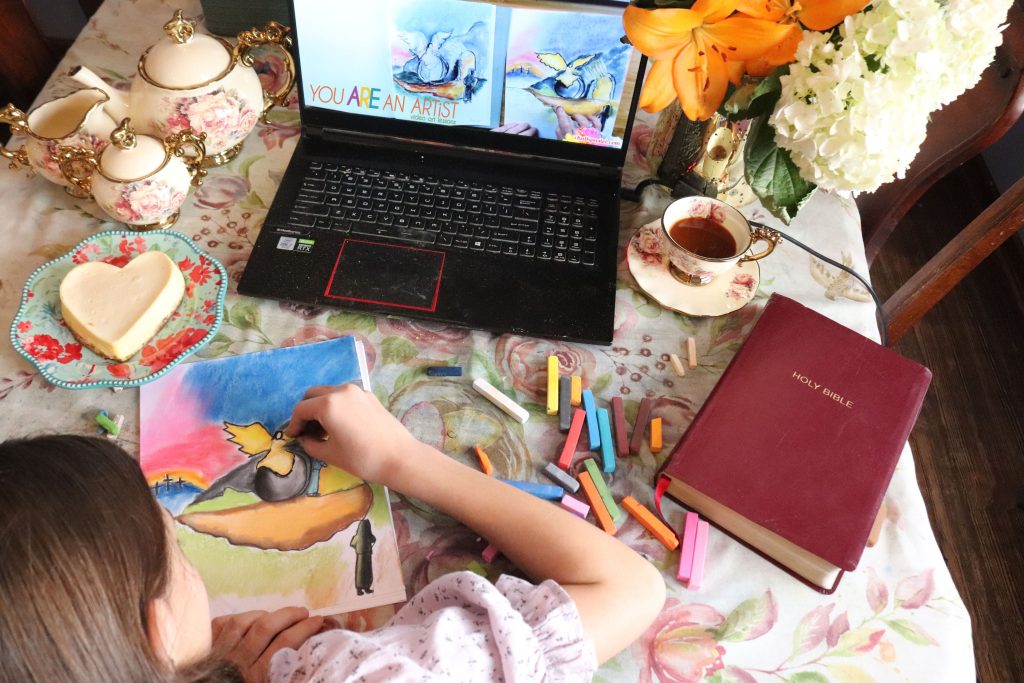 5 Easter and Lent Activities Perfect for Tweens and Teens – What if I told you You ARE an ARTiST offers Easter activities perfect for tweens and teens and suitable for all ages? Nana also has a brand new art lesson appropriate just for your tween or teen!
Interested in a hymn study? Dawn shares hymns perfect for Resurrection Day and art that pairs so gorgeously with those wondrous, life-giving words.
These Beautiful Easter Nature Studies are another fun and hands on way to celebrate the resurrection!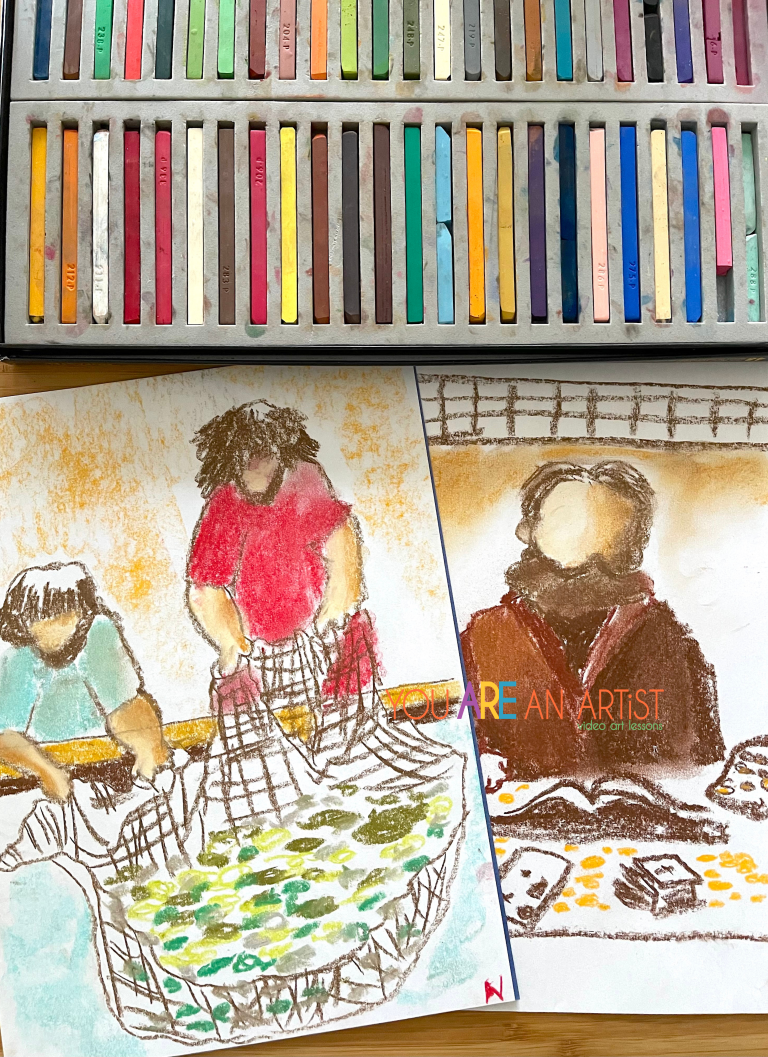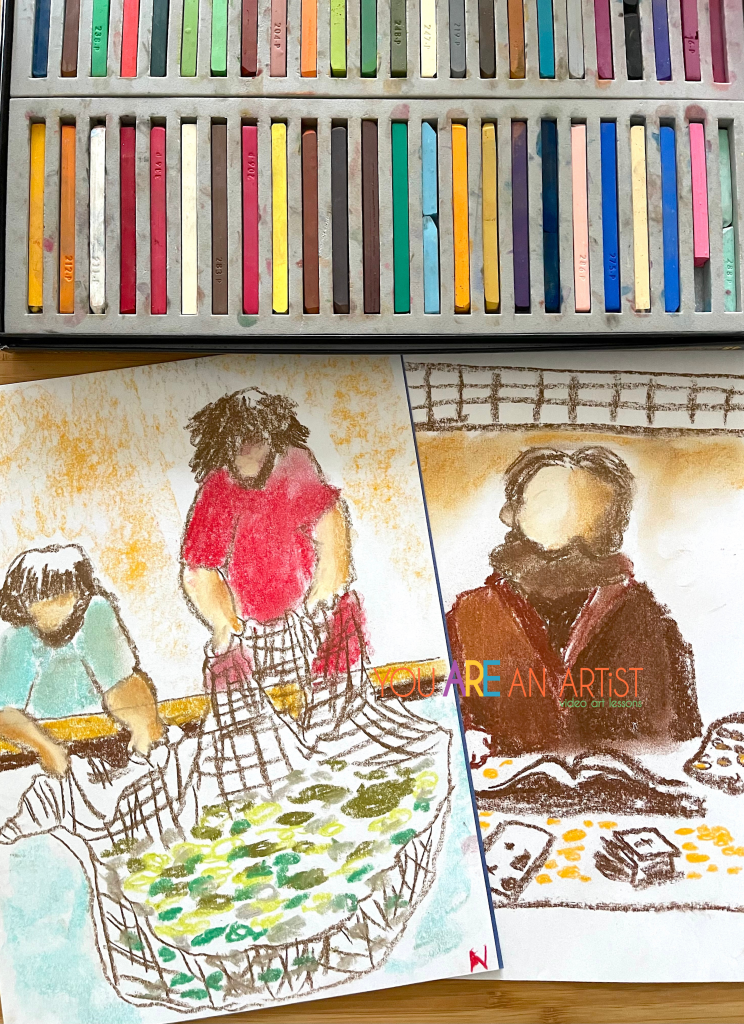 Disciples of Christ Bible Homeschool Art Lessons
Nana has brand new lessons releasing to our You ARE an ARTiST Clubhouse members over the next weeks! There are lessons for all 12 disciples. A Disciples of Christ Unit Study for Your Homeschool. A great way to begin adding Bible study into your daily homeschool routine might be to start with Lent or Holy Week leading up to Easter. Lent is a 40-day period observed by Christians to commemorate the forty days that Jesus fasted in the desert. You can find the full story in the Gospels of Matthew, Mark, and Luke. By reading the Bible and studying all that led up to the Resurrection of Christ, you and your children can build a solid habit of reading God's Word together.
You also will want to use these great resources Courtney shared for How to Plan an Awesome Home Bible Study for Kids.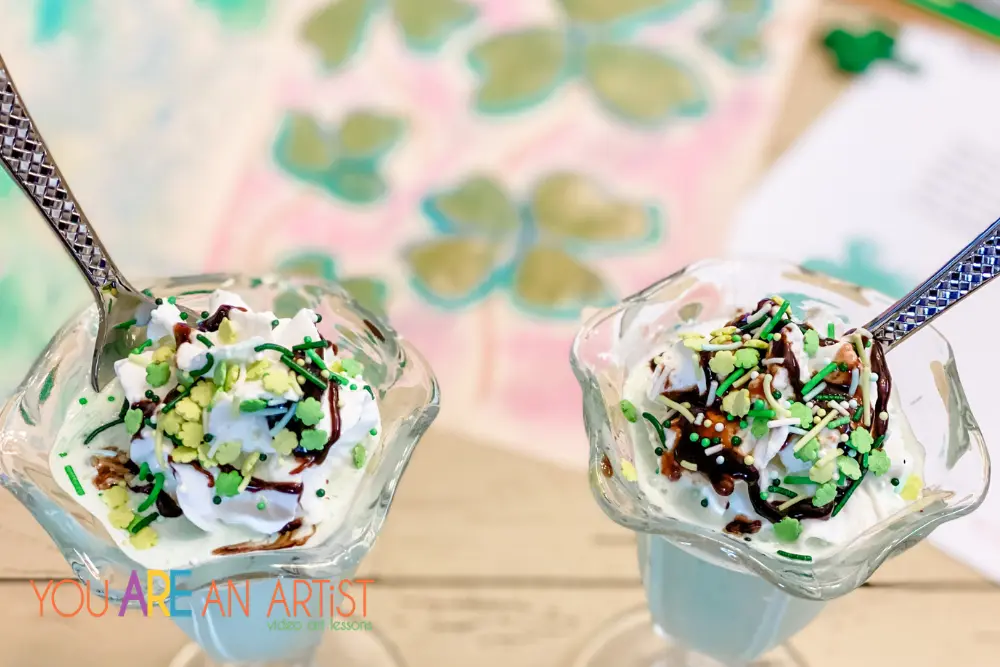 St. Patrick's Day Homeschool Art Activities
The Perfect St. Patrick's Day Unit Study with Art – St. Patrick's Day is full of educational goodness, and it's so much fun to celebrate with kids. We can't wait to share all of these ideas with you. Not only shamrocks but Ireland's Cliffs of Moher and a pot of gold at the end of the rainbow!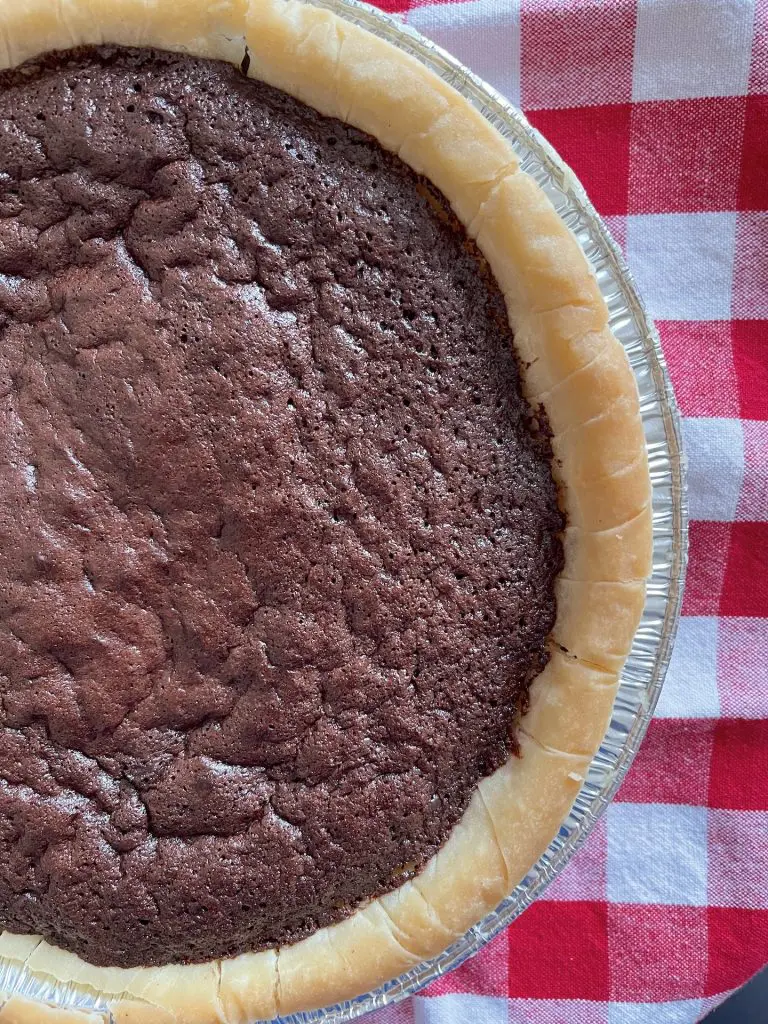 Pi Day Activities and Homeschool Lessons
Celebrate with a yummy fudge pie painting AND Nana's fudge pie recipe!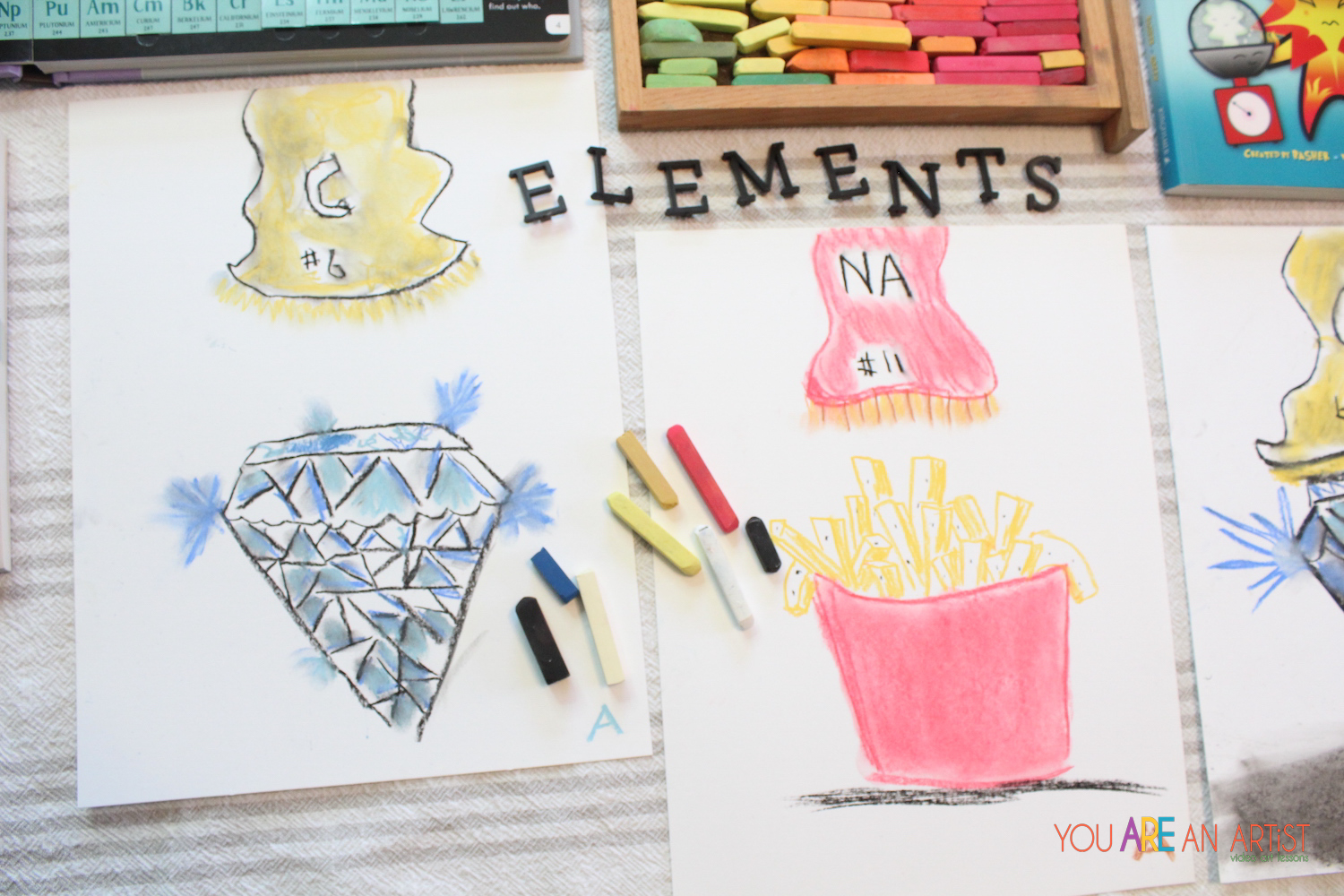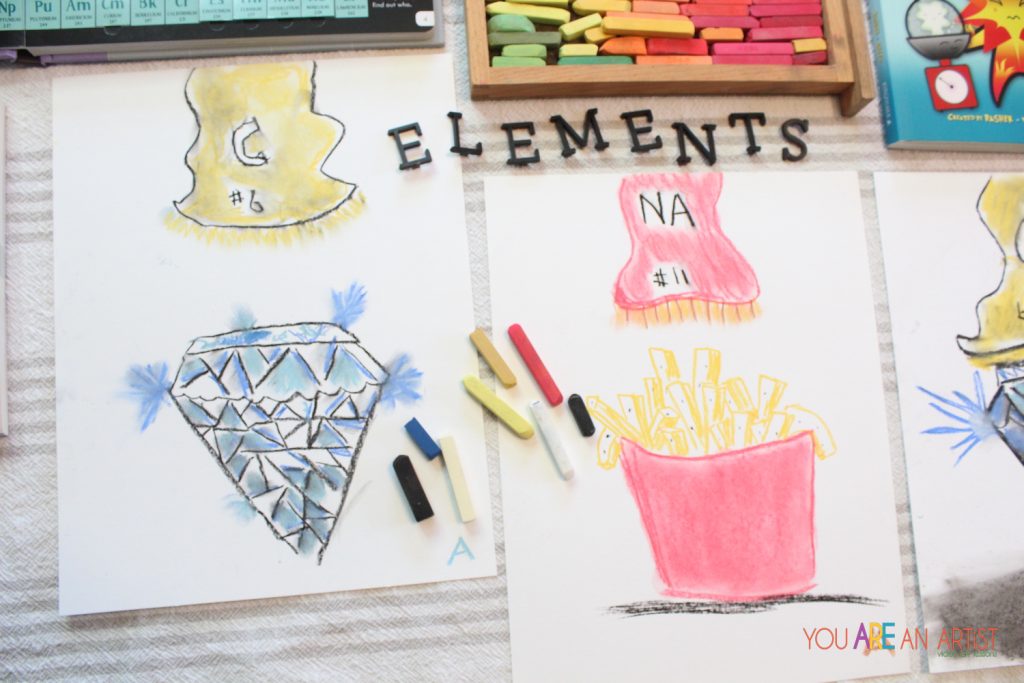 Hands on Homeschool Science – The Periodic Table
There's a saying that goes, "What in the world ISN'T Chemistry?" because everything we see is made up of elements (not necessarily as pure elements, but in their ionic, compound, and mixture forms!). Showing kids where they are most likely to encounter each element makes learning chemistry memorable and practical. Enjoy Nana's lessons and Julie's The Periodic Table: Fun Activities for Kids!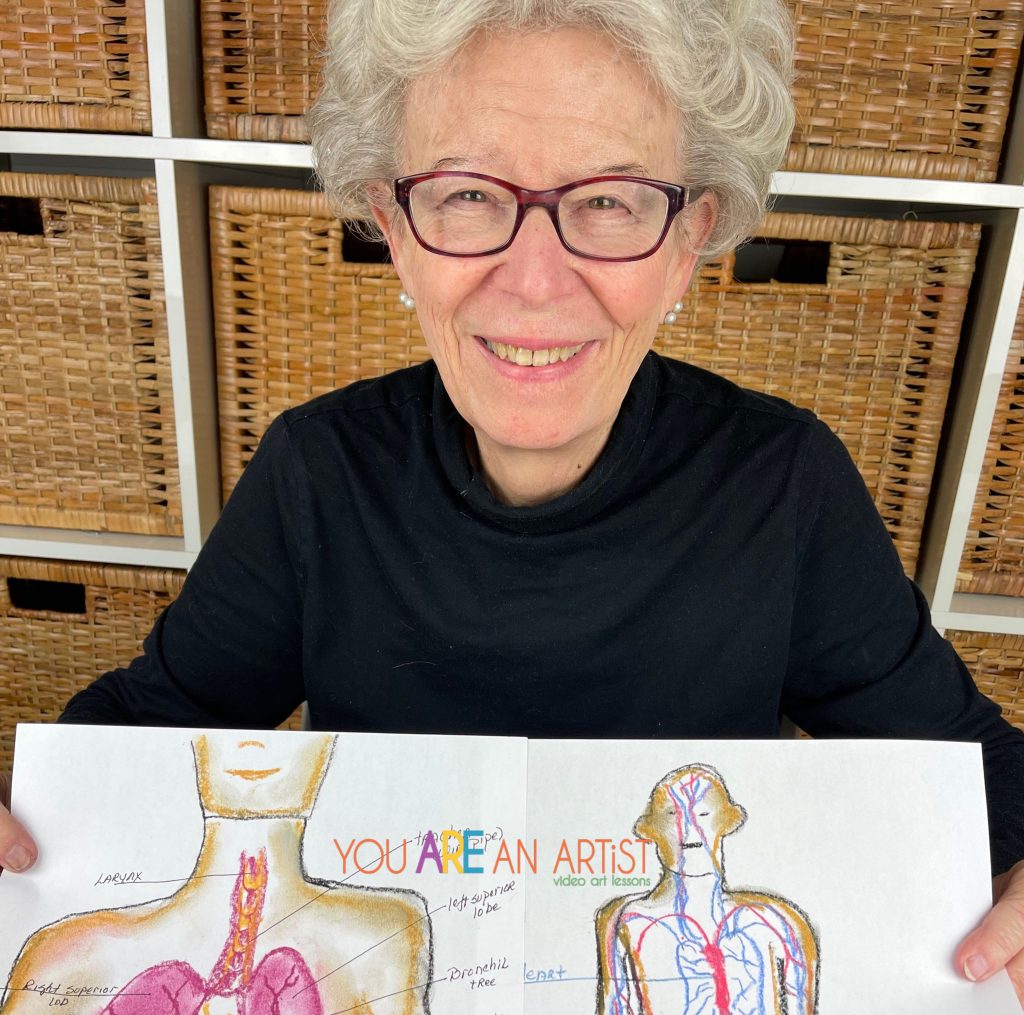 Human Anatomy Step-by-Step Art Activities
Nana recently added both the Lungs and Respiratory System plus the Circulatory System to her continuing human anatomy series. Help your child get excited about homeschool anatomy with these activities for hands on science! Diagram a cell, a bacterium, the human eye, the human heart and more!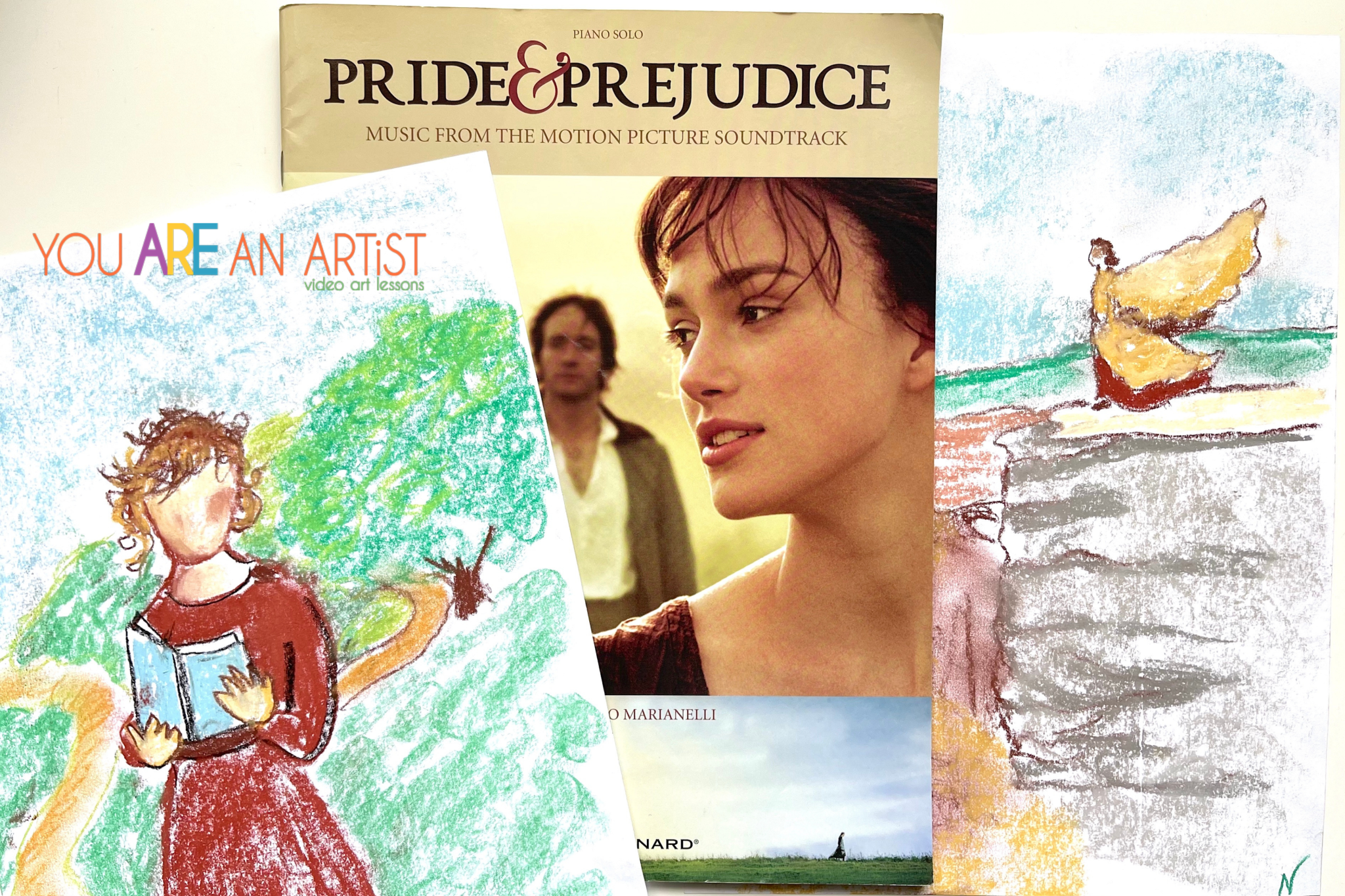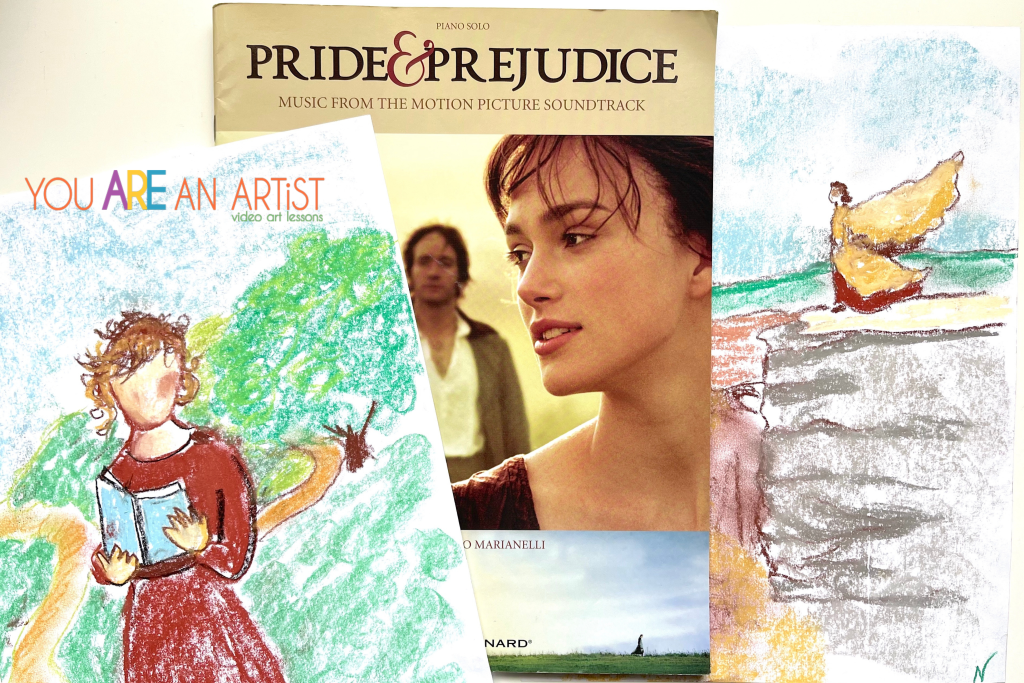 Jane Austen Pride and Prejudice Literature Art Lessons
Nana has new I Drew It Then I Knew It Literature art lessons celebrating Jane Austen's Pride and Prejudice! In addition, You ARE an ARTiST Complete Clubhouse members enjoy a new Jane Austen lesson with writing prompts in the accompanying Literature Guide. Learn more about The Power of Adding Art to Literature Lessons. You will also love these ideas for How to Host a Jane Austen Movie Night for Homeschool Moms.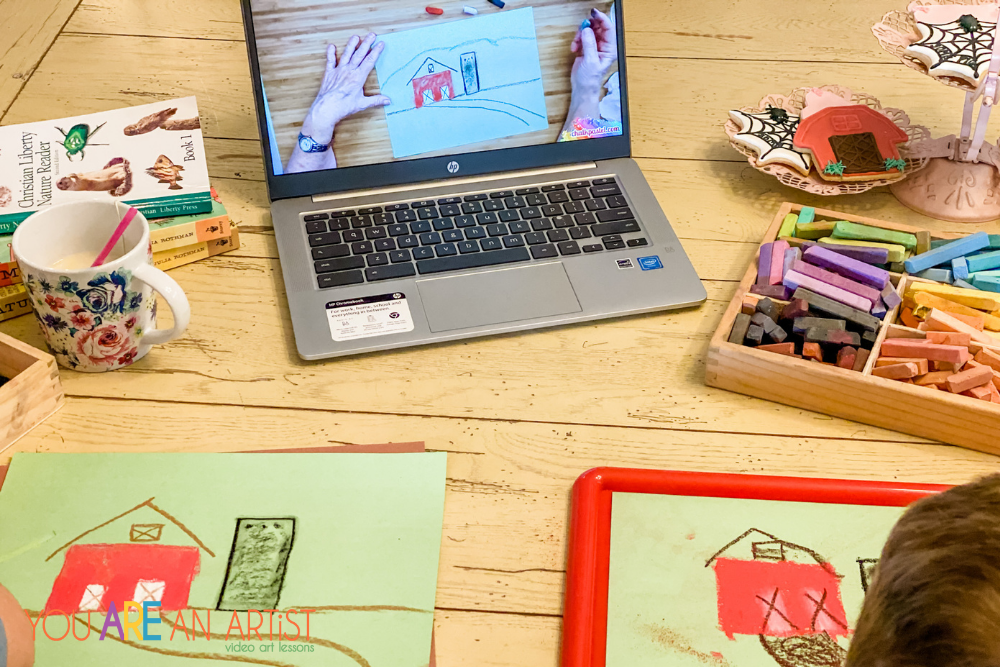 Barn Animals Arts and Crafts
Everybody loves Charlotte's Web! Charlotte's Web is a fantastic elementary read-aloud, and I am so excited to share some art & tea time ideas to help you plan something memorable for your homeschool too. Nana has art lessons for Charlotte, Wilbur, barn animals and farm life.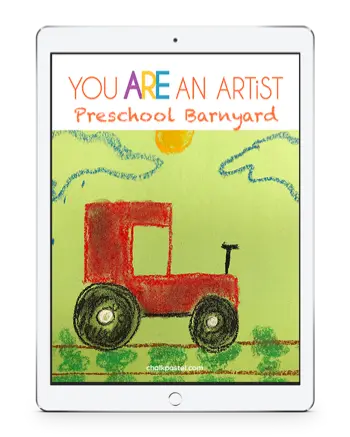 Preschool Baby Animals and Barnyard Lessons
Your youngest artists can definitely get in on the action with the barn animals lessons and preschool baby animals lessons! Paint a chicken, a cow, a pig and a sheep with Nana! Make Time for Preschool Art in Your Homeschool!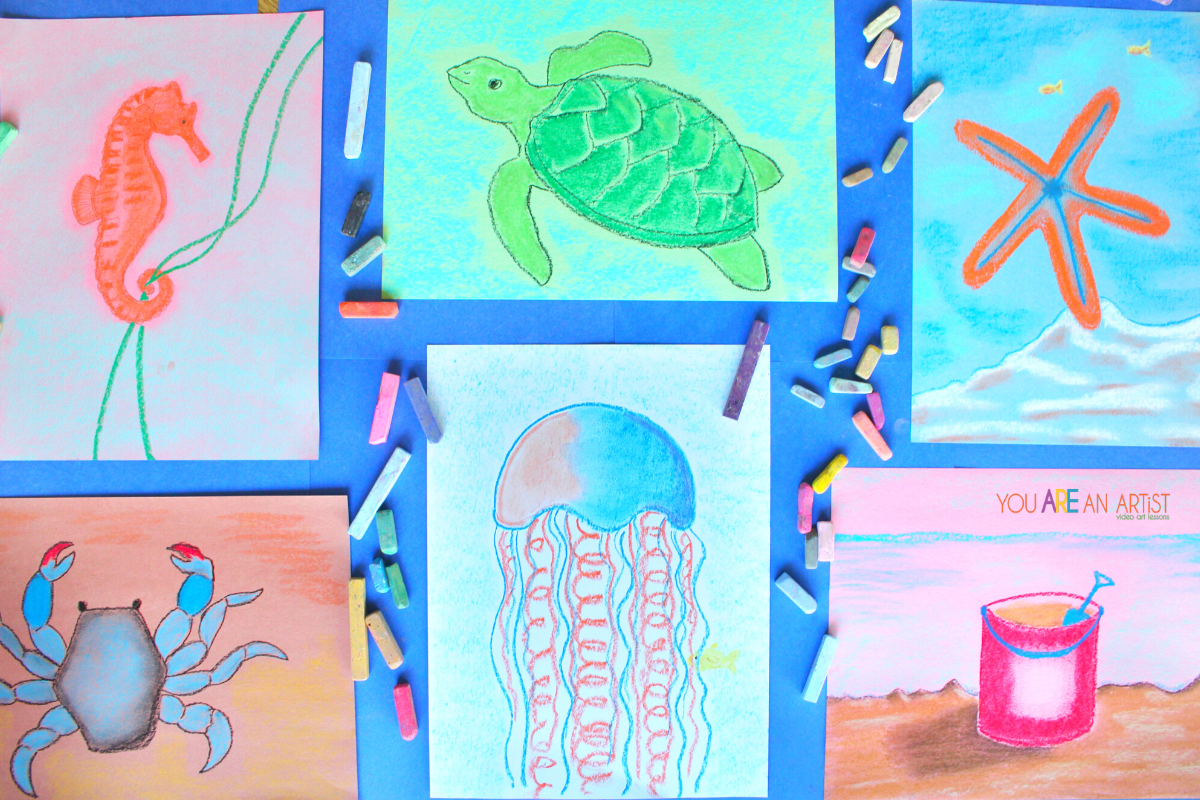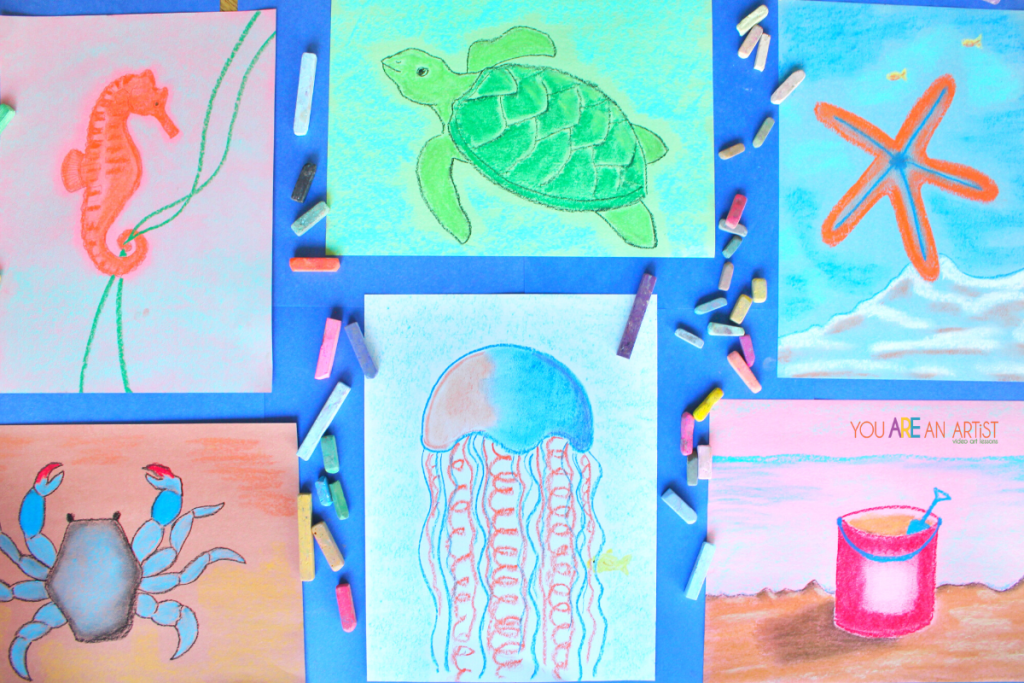 Ocean Study for Homeschool
So, whether you live by the seashore or hundreds of miles away, you can still enjoy an ocean unit study with all the depth and excitement of the open ocean and the color of a coral reef! A Majestic Ocean Study Perfect for Your Homeschool.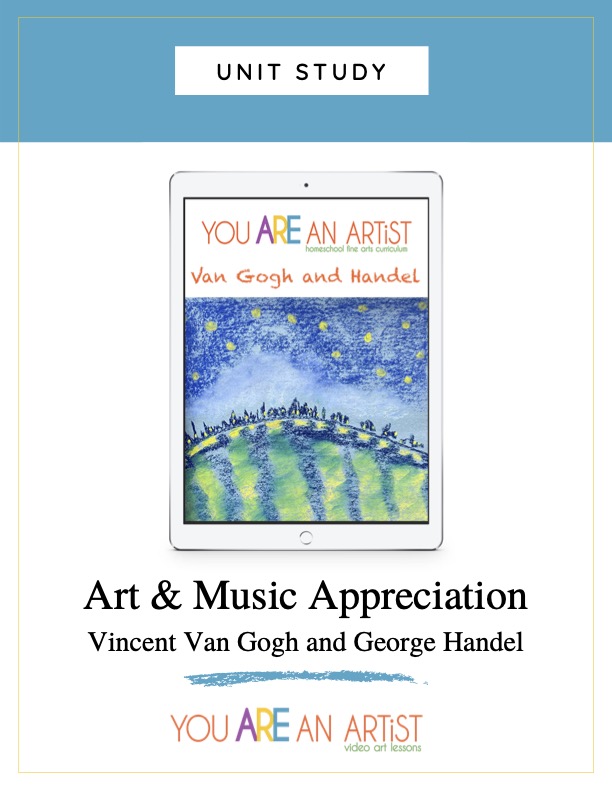 Learn About Artist Vincent Van Gogh – His Birthday is March 30
Celebrate famous artist Vincent Van Gogh! This homeschool study includes everything you need for a hands-on approach to learning about Van Gogh with Nana's art lessons, her podcast and a Van Gogh fine arts unit study. You ARE an ARTiST Complete Clubhouse members enjoy them all!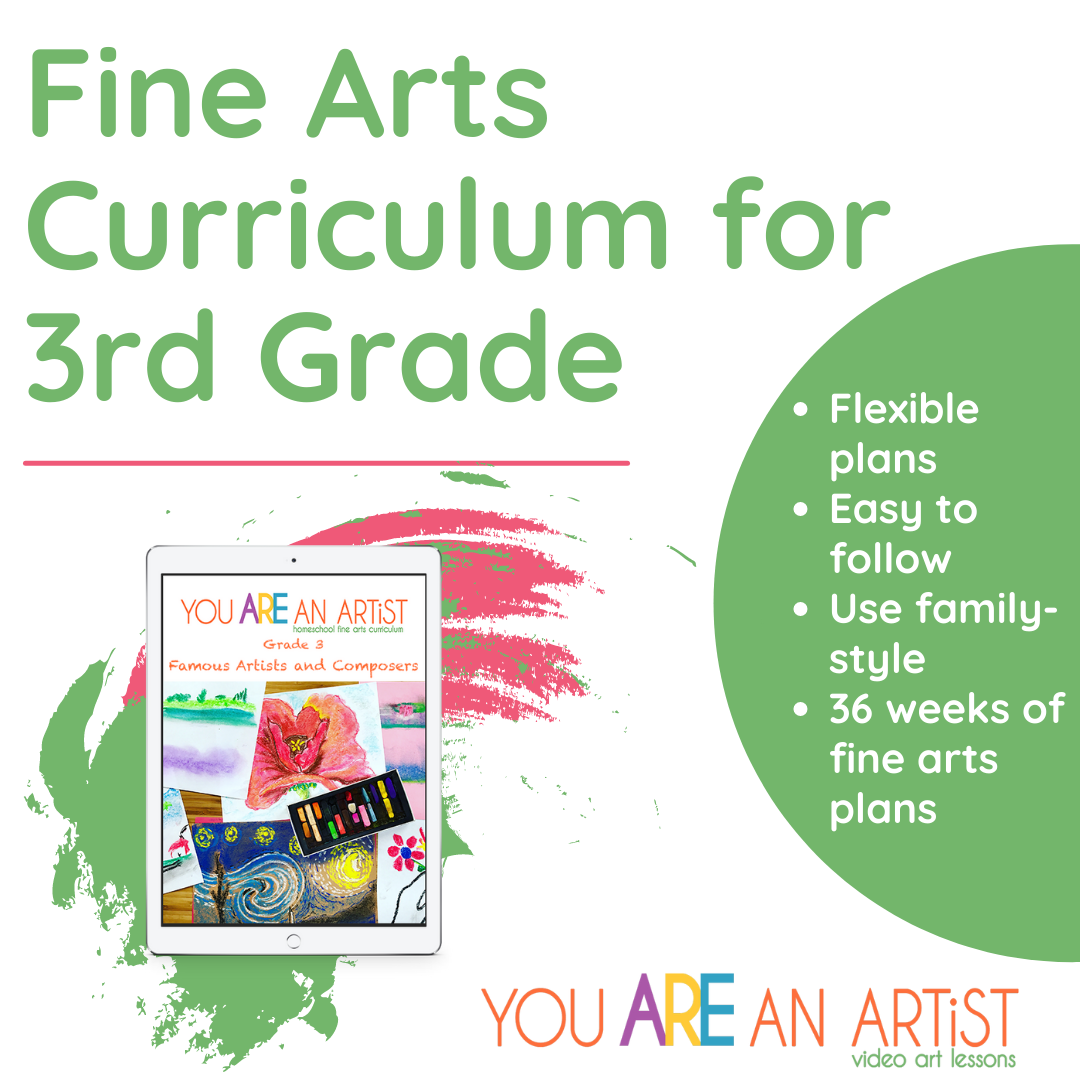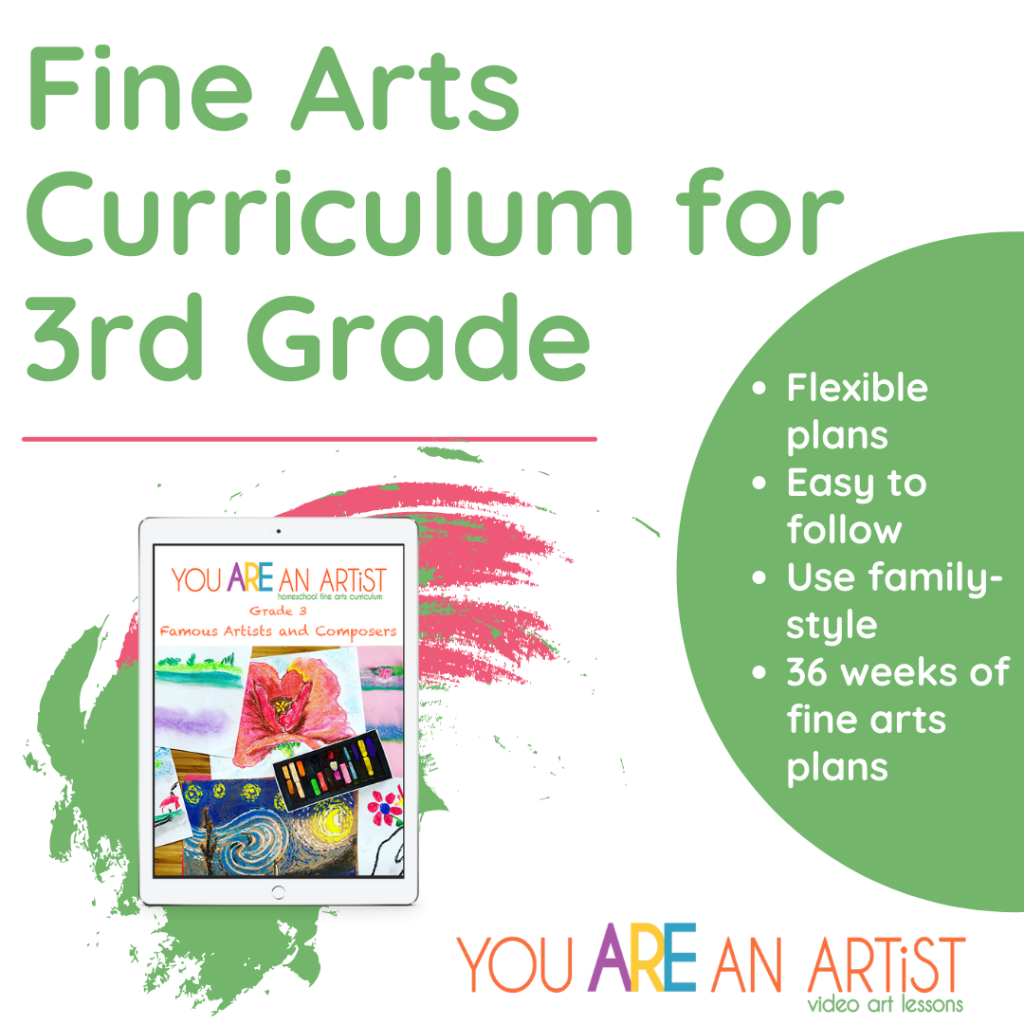 Grade 3 Homeschool Fine Arts
You ARE an ARTiST's art, and music appreciation program is designed for busy homeschooling families. Our art & music appreciation plans organize a variety of resources so you can open the schedule and, with little preparation, offer your child experiences with famous artists and composers. See a list of the artists and composers included, view a sample and find out more Grade 3 Famous Artists and Composers.
Art Activities for Every Month of the Year
Look ahead to ALL the art activities for homeschooling you can enjoy every month of the year: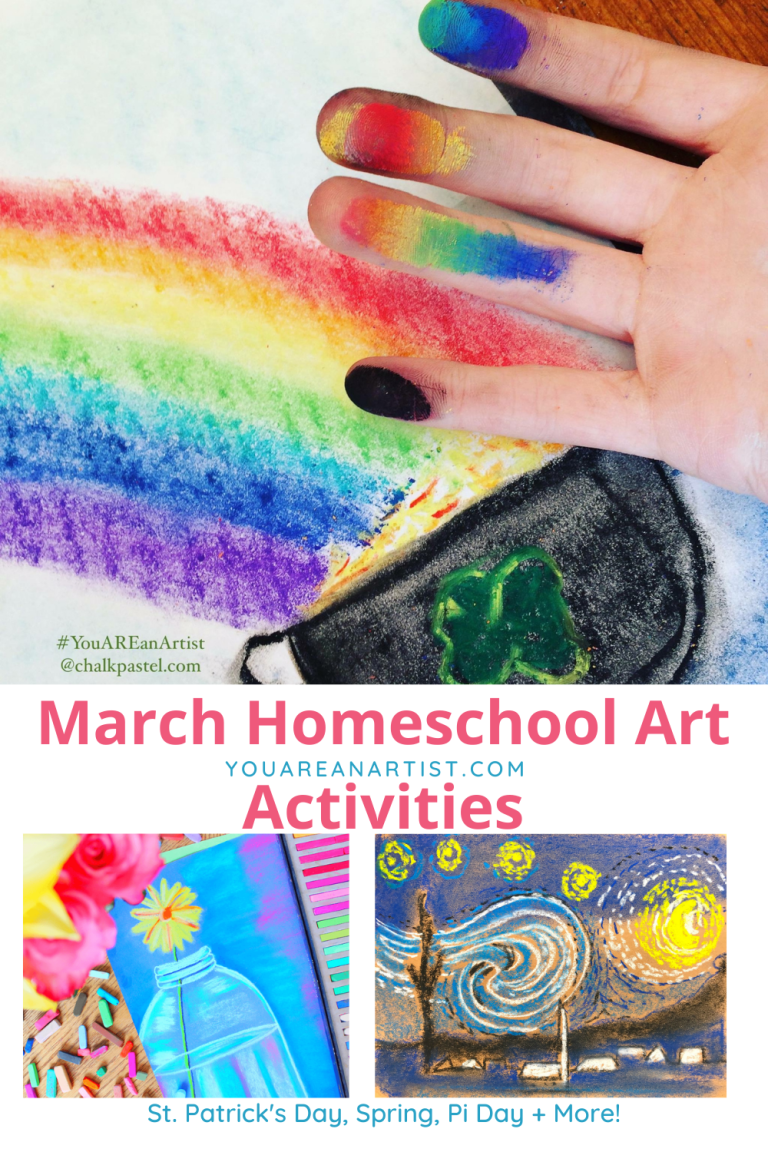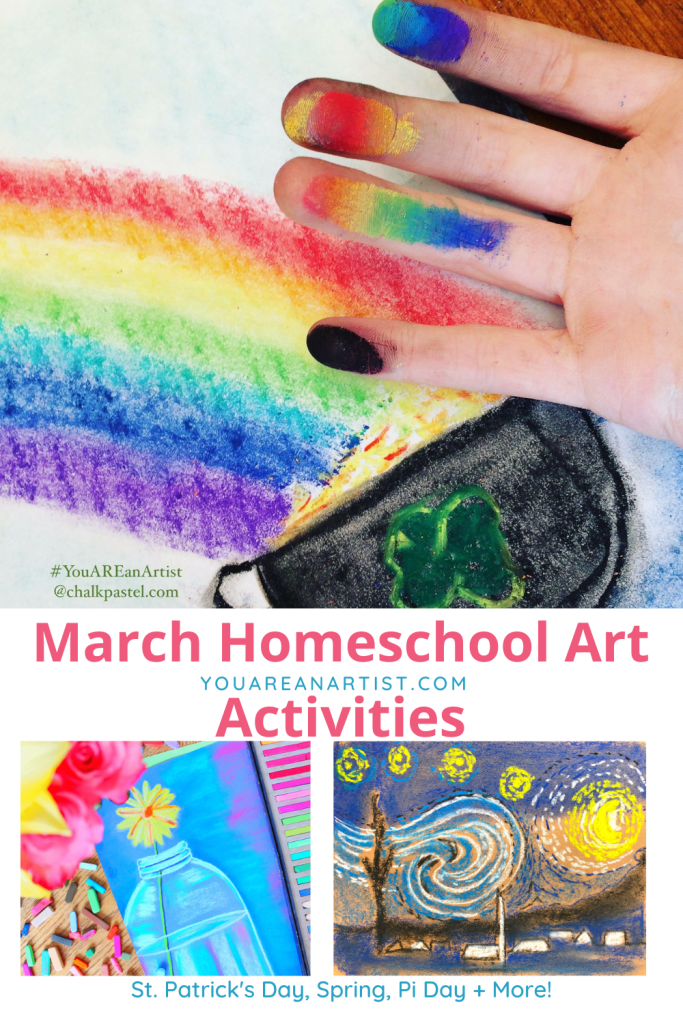 You might also like these March Homeschool Activities
For even more March homeschool art activities, check out these homeschool resources as well:
Nana would LOVE to see photos of your art time and your finished paintings! Please share on social media and tag us on Instagram @chalkpastelart – Nana would love to comment!
Homeschool Art Lessons for the Whole Family with You ARE an ARTiST Complete Clubhouse
Enjoy access to ALL of Nana's video art lessons from preschool to high school with a You ARE an ARTiST Complete Clubhouse membership.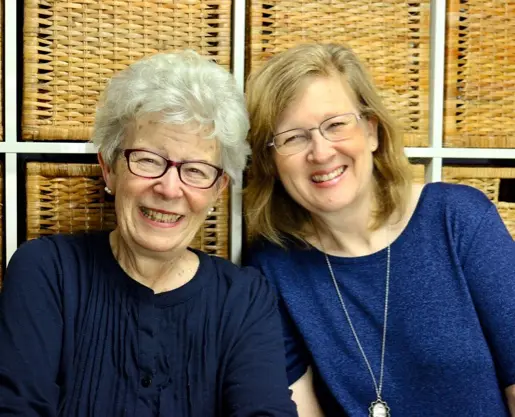 Growing a love of art at You ARE an ARTiST is a multi-generational passion! Tricia is Nana's daughter and a mama of five children. Nana shared her first chalk pastel art lessons with her grandchildren around Tricia's kitchen table. Homeschooling since 2000, Tricia has seen the fruits of home education with three homeschool grads so far! She shares the art and heart of homeschooling at Your Best Homeschool and is author of the book, Help! I'm Homeschooling! She and her husband, Steve, are also owners of sister sites Homeschool Nature Study and The Curriculum Choice.