Who doesn't love themed days? Certainly not Taco Tuesday!! I'm sharing 5 Tips to Start Fine Arts Friday without overwhelming your homeschool schedule.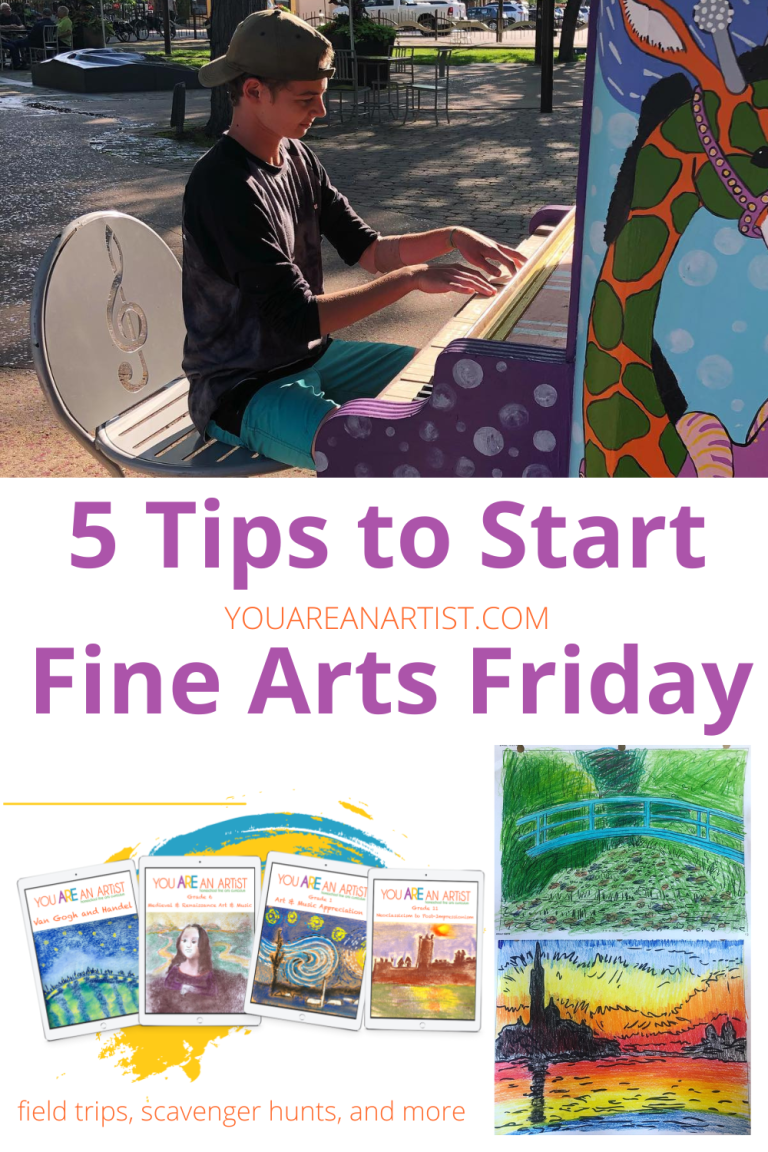 Fine Arts Friday is an easy way to incorporate the You ARE An ARTiST Fine Arts Curriculum. I know, you've already booked August and you're doing ALL. THE. THINGS. I was right there with you signing up for every activity, co-ops, and sports. Trying to be a homeschool superhero. You don't have to exhaust yourself (and your children) with one more monster size obligation.
Fine Arts Friday Homeschool Art Lesson
Nana shares a Fine Arts Friday Art Lesson, below.
Suggested supplies: White construction paper and all the chalk pastel colors! Baby wipes or a slightly damp paper towel for easy clean up.
You ARE An ARTiST now offers family style and grade level Fine Arts Curriculum. High school students can earn one full Fine Arts Credit. Which is super exciting! This curricula is much different than the traditional Chalk Art Lessons with Nana we have all come to love. While Nana is filming more art tutorials for Clubhouse Members, this curricula is an instant PDF download, so you can go at your own pace! Pick whichever grade you like, and if you're anything like me with 1 child dipping toes in 3 different grades … friend, you've got yourself some options. Pick the topic / time period that matches up well with other core curriculum.
Clubhouse Members can purchase Fine Arts at 1/2 price – must be logged in for discount.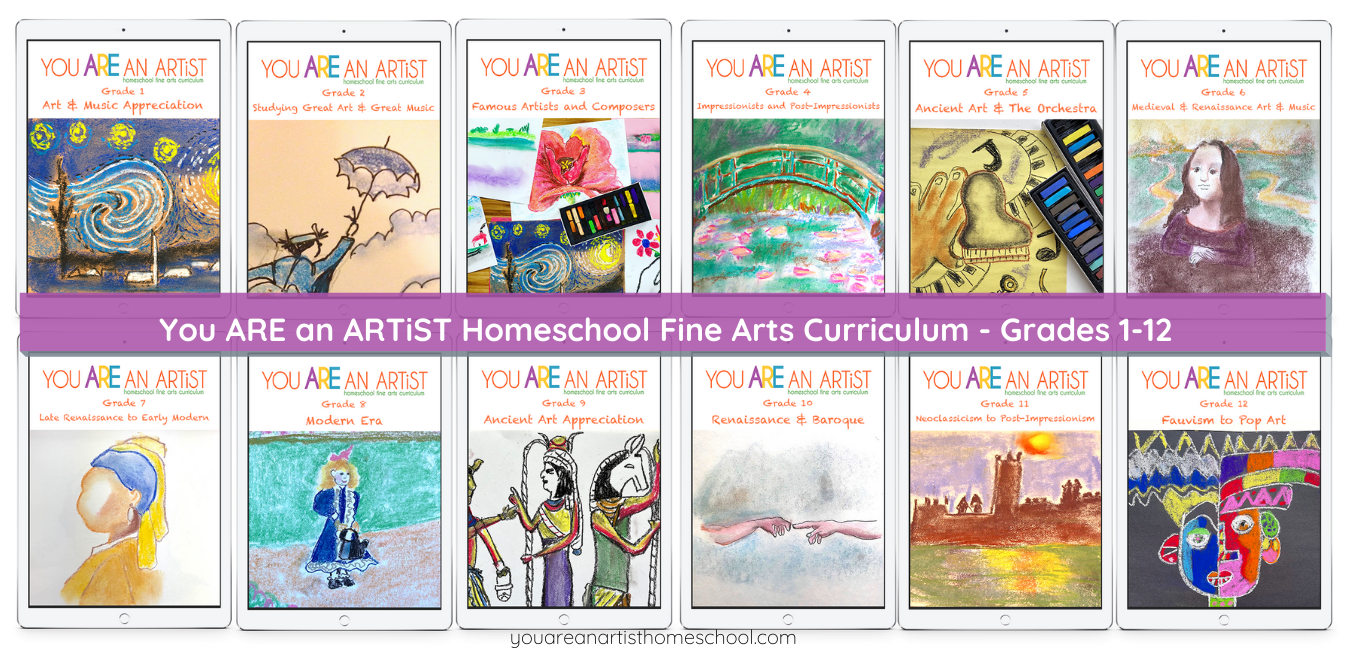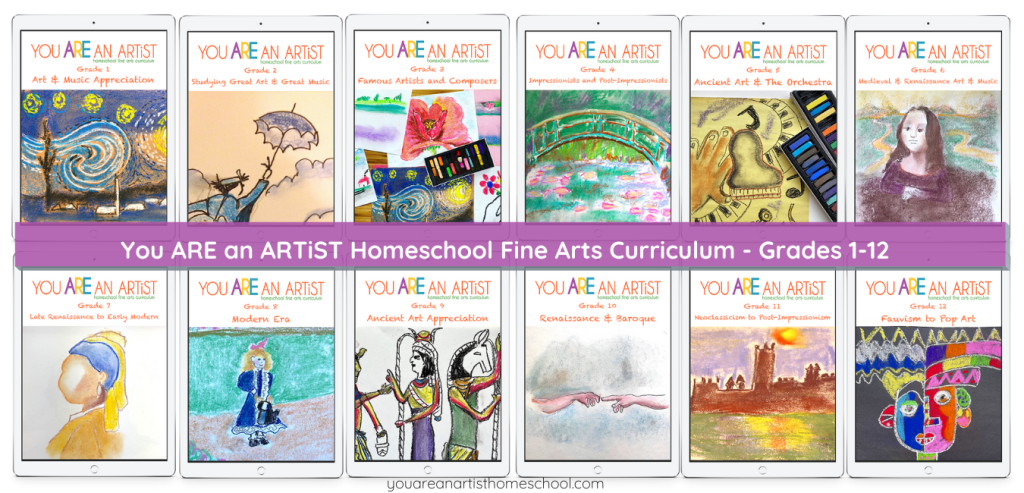 5 Tips to Start Fine Arts Friday
My boys thrived with schedules and a little routine. Wait, they're shaking their heads no. Okay, maybe I just did better managing ALL. THE. THINGS. with somewhat of a plan to fall back on when superhero costumes, guinea pigs, and junk food overwhelmed the table. I don't know what the boys were doing but I was having a blast! Knowing every Friday we were going to spend a bit of time on art helped my youngest, with delayed fine motor skills, mentally prepare while also keeping my oldest, who has a library of sketch books, happy.
Plan Art Field Trips
What better way to study art than at a museum? Each fine arts curriculum lists the artist/composer and works covered so you can plan ahead – especially with traveling exhibits, ballet, opera, or family vacations. Be sure to check tickets for homeschool discounts! Read, listen, and art at home one Friday then get out to visit art the following Friday. Or take one big trip to Florence Italy while earning high school credit! Many museums now offer virtual tours. In fact, you can enjoy The Ultimate Guide to Virtual Art Museum Field Trips right here.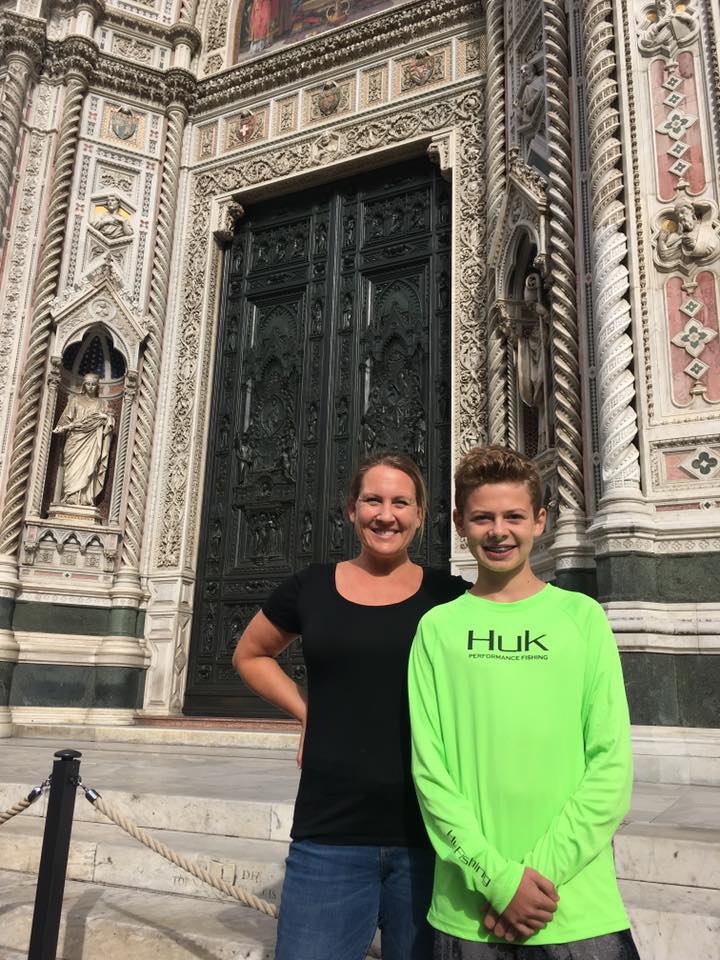 Follow Chalk Pastel on Spotify
Turn off your 90's dance music and play that funky Classical music! Chalk Pastel is currently adding the Fine Arts music to their Spotify playlists. Using an app makes everything "cool", right?! If you have a family account everyone can listen to the playlists on their own devices. Listen while finishing math or driving to the next co-op. Follow up with discussions, Which of Vivaldi's Four Seasons do you like best? The answer is Winter. No Summer. All of them? We can't decide.
Fine Arts Scavenger Hunts
Download info from the Fine Arts curriculum course content to your phone and head out on a Fine Arts Scavenger Hunt. Can I just say again how much I love that this curriculum is a PDF download?! Compare famous works of art in your surrounding area. Sunflowers, hack stacks, lighthouses, cypress trees, sailboats … see the influences of famous masterpieces in your own neighborhood! Listen to the restaurant music and whoever notices a familiar piece first gets to pick dessert. You'll start noticing more and more classical music in movies now too. Or, play those songs and let family members guess the composer. I can only play the first 15 seconds of Bach's Cello Suite No 1 in G Major – so guess quick kids!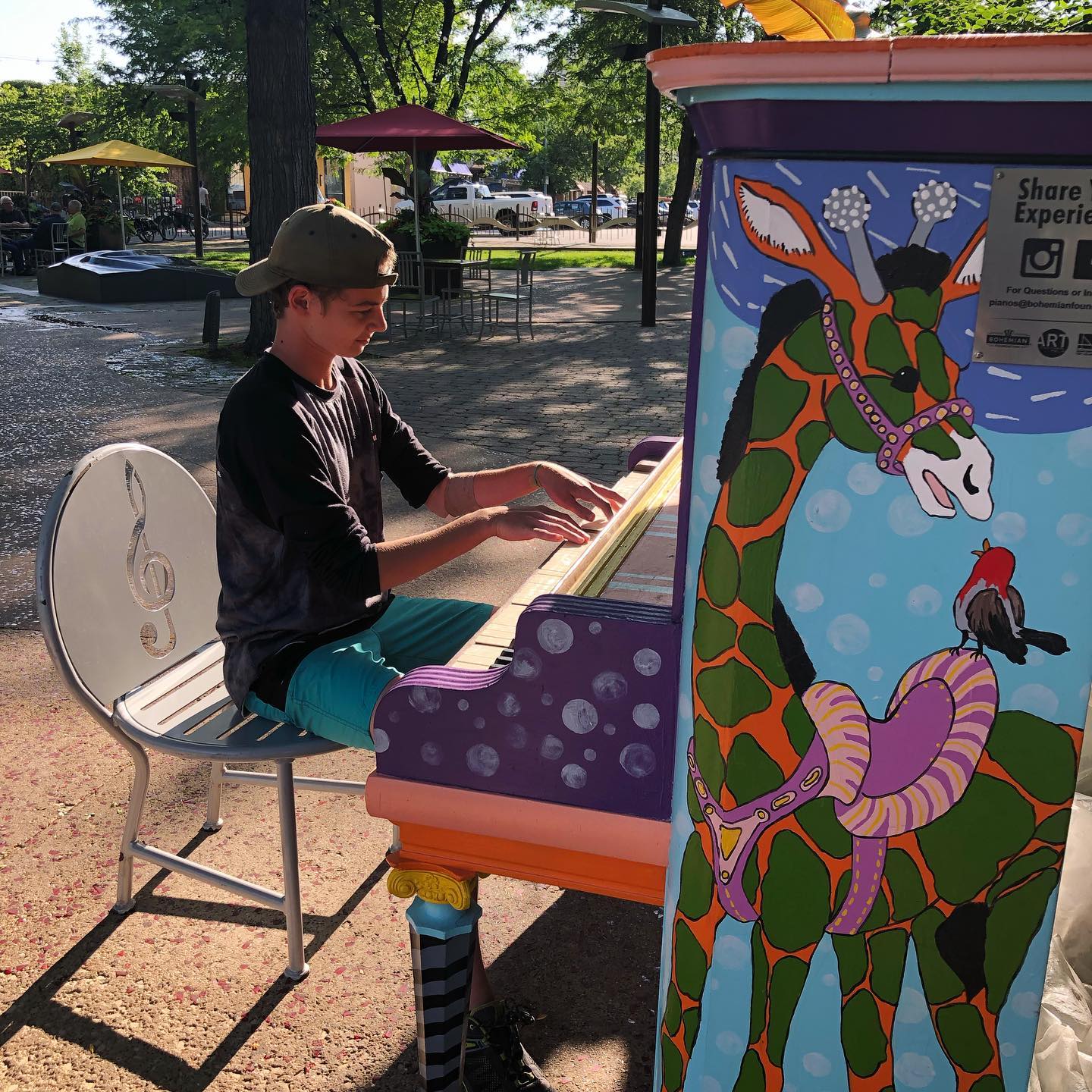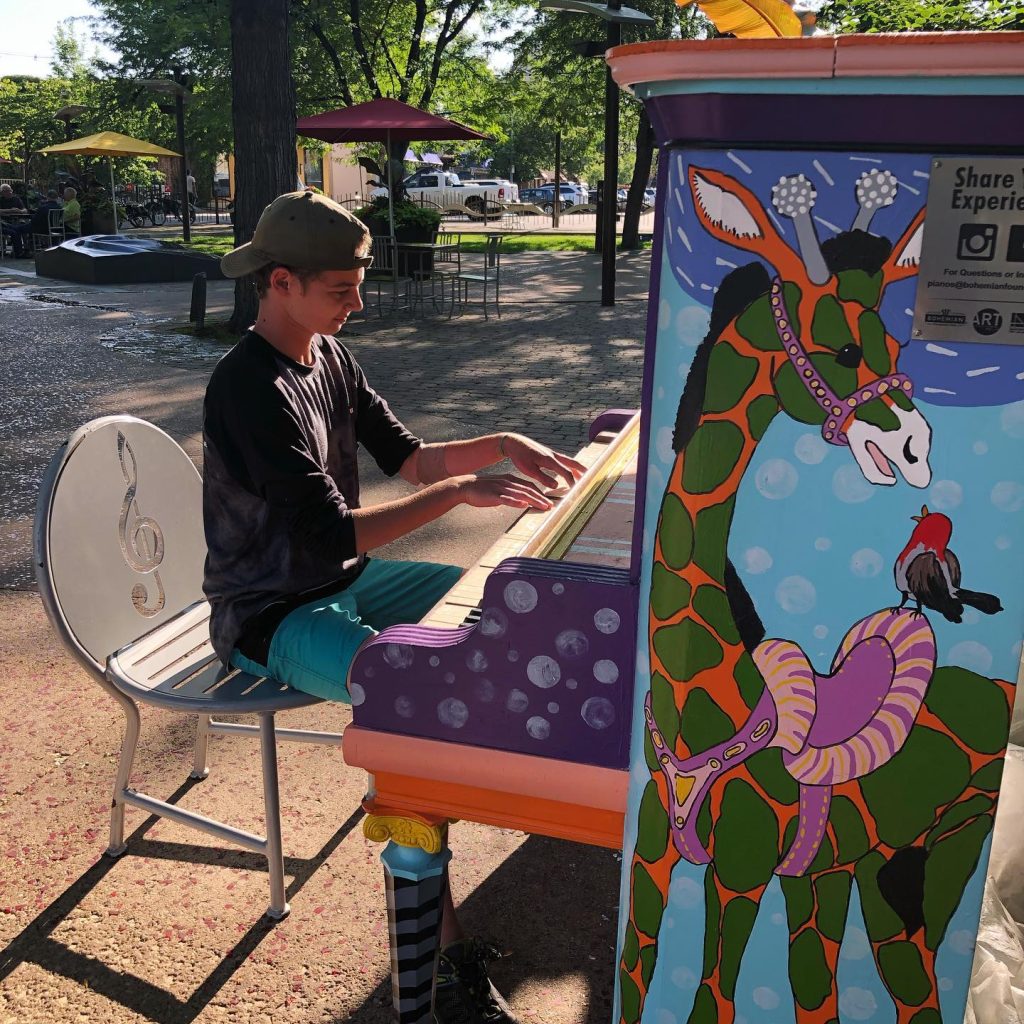 Choose Different Supplies
Many of the Fine Arts Curricula offers black and white copies of the famous works of art. Use your favorite medium to color in the pages. My youngest son, who never really enjoyed chalk pastels (gasp) or paints, was thrilled to use colored pencils and markers. Go BIG or go home, my oldest son loved using sidewalk chalk and chalking ginormous pieces of art on our driveway. This turned into a side job, that's What Raising An Artist Looks Like.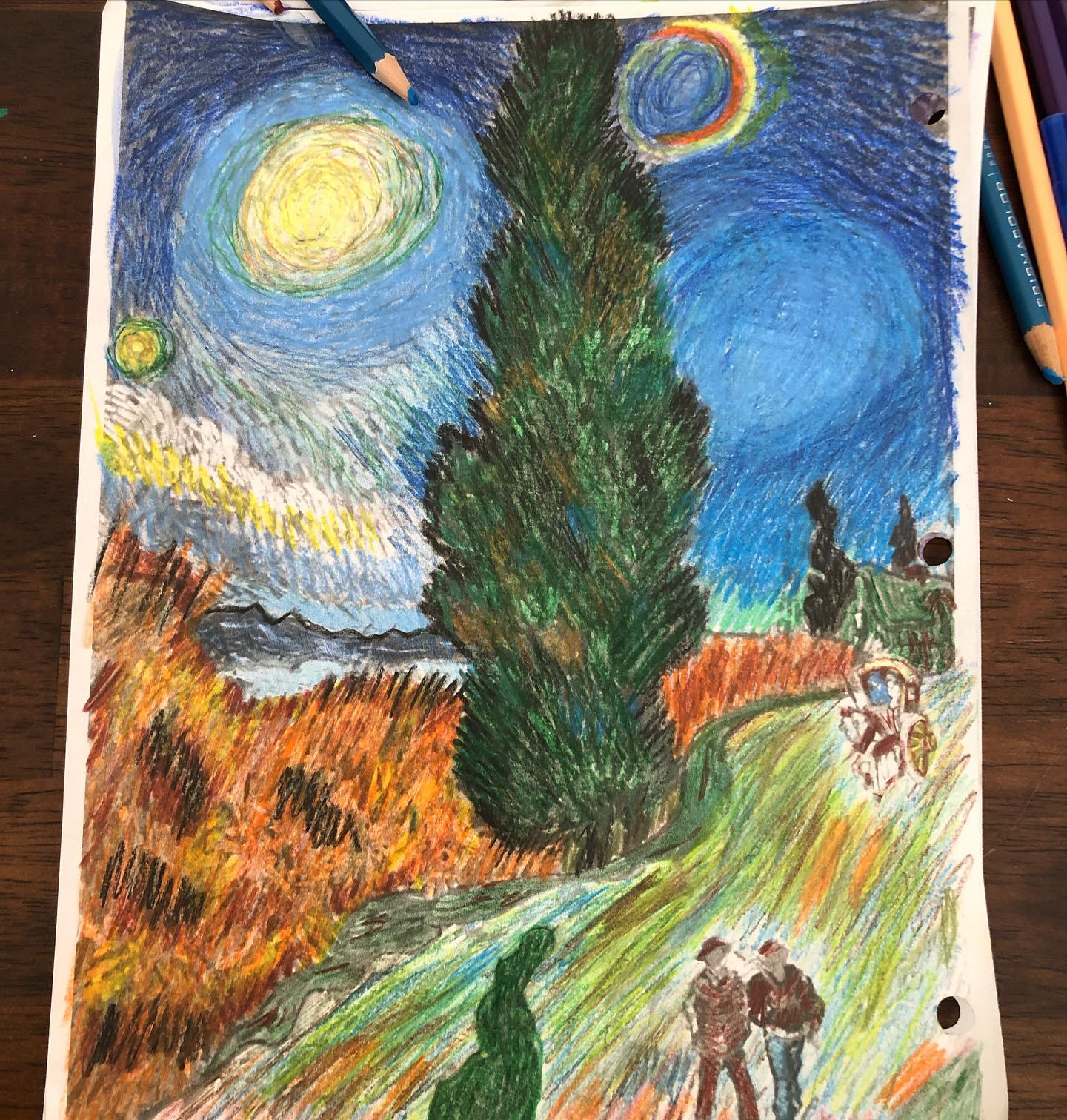 Helpful Hints: When a coloring page was not provided we found them online and downloaded them, changed to black & white (change scale to lightest color), and printed from my phone. Also, black pastel chalk doesn't like to come off the driveway, so if you don't want to scrub concrete with a vegetable brush – use cheap sidewalk chalk!
Incorporate Fine Arts into other Subjects
Art doesn't have to be a wall flower. It actually mixes amazingly well with other subjects like history, literature, and nature studies! Learning about astronomy? Add a Starry Night coloring page. Learning about the Elizabethan Era? William Byrd is your guy. With just a little planning your core curriculum will come alive with sprinkles of art.
Extra Tip!
Join your students. I noticed when I joined my boys we all enjoyed the lessons just a little bit more. Maybe because my boys are talented artistically and my masterpieces always looked like chicken scratch? Maybe because I offered a comedic narrative? Why couldn't Johann Sebastian Bach buy a house? Because he was Baroque.
Art provides a wonderful opportunity for moms to express their own creativity and lower stress. A few things we should be proactive about adding to our schedules this homeschool year.
Extra Tip #2!
Meet #FineArtsFriday Friends!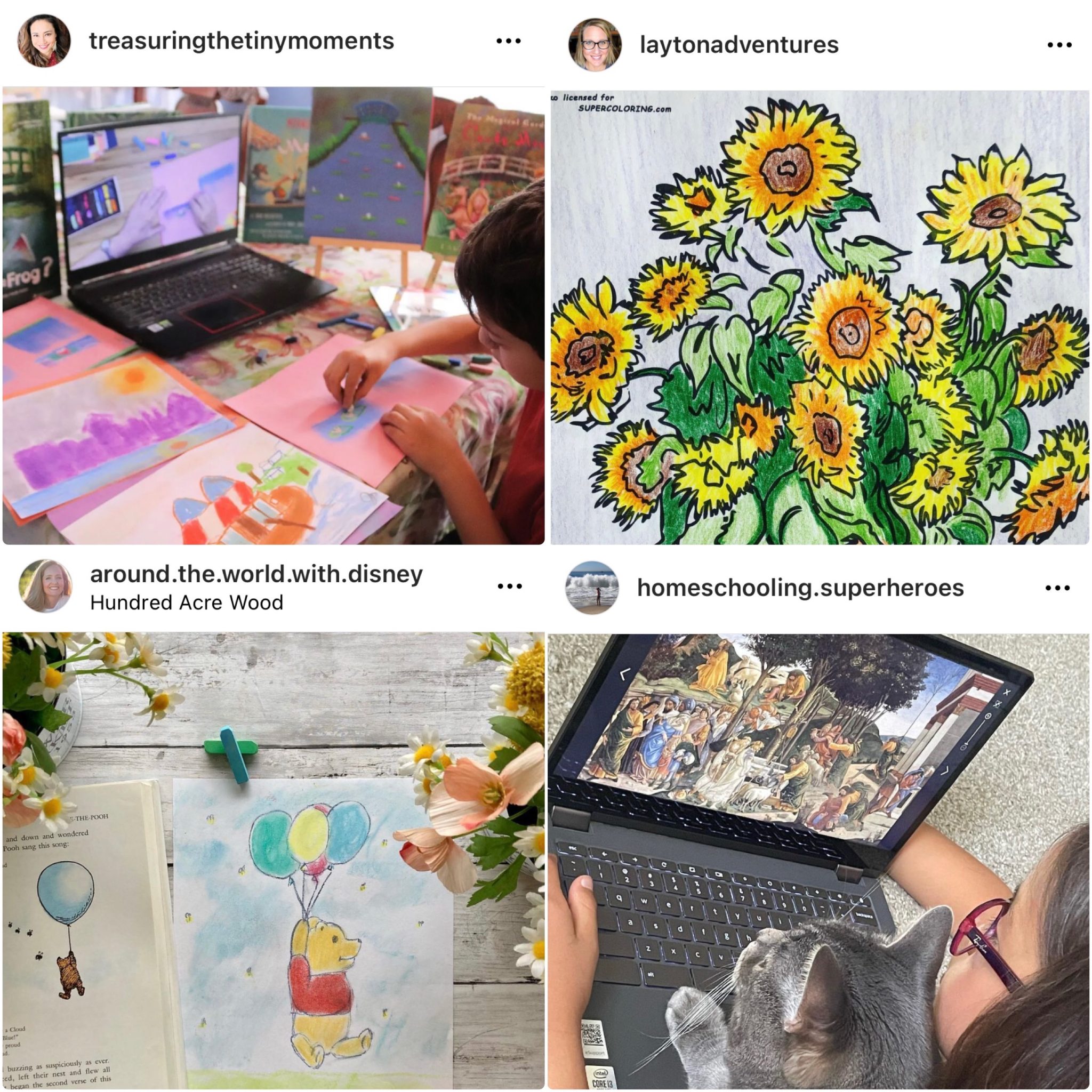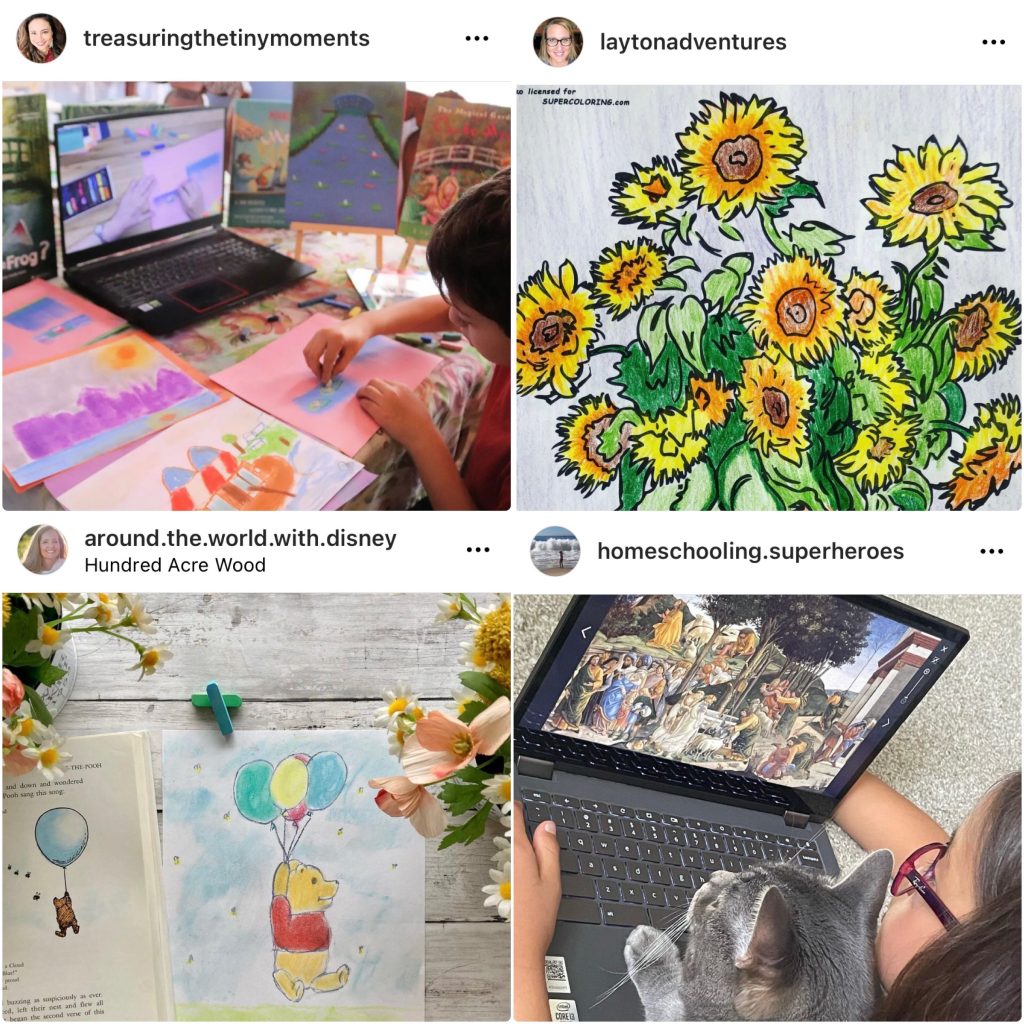 Hi my name is Stef and I love fine arts. It's funny how an Instagram challenge can help us stick to something. Now that you're ready to start Fine Arts, join the community of #FineArtsFriday friends on IG. Tag @ChalkPastelArt and #YouAreAnArtist so we can all de-stress and become more cultured together.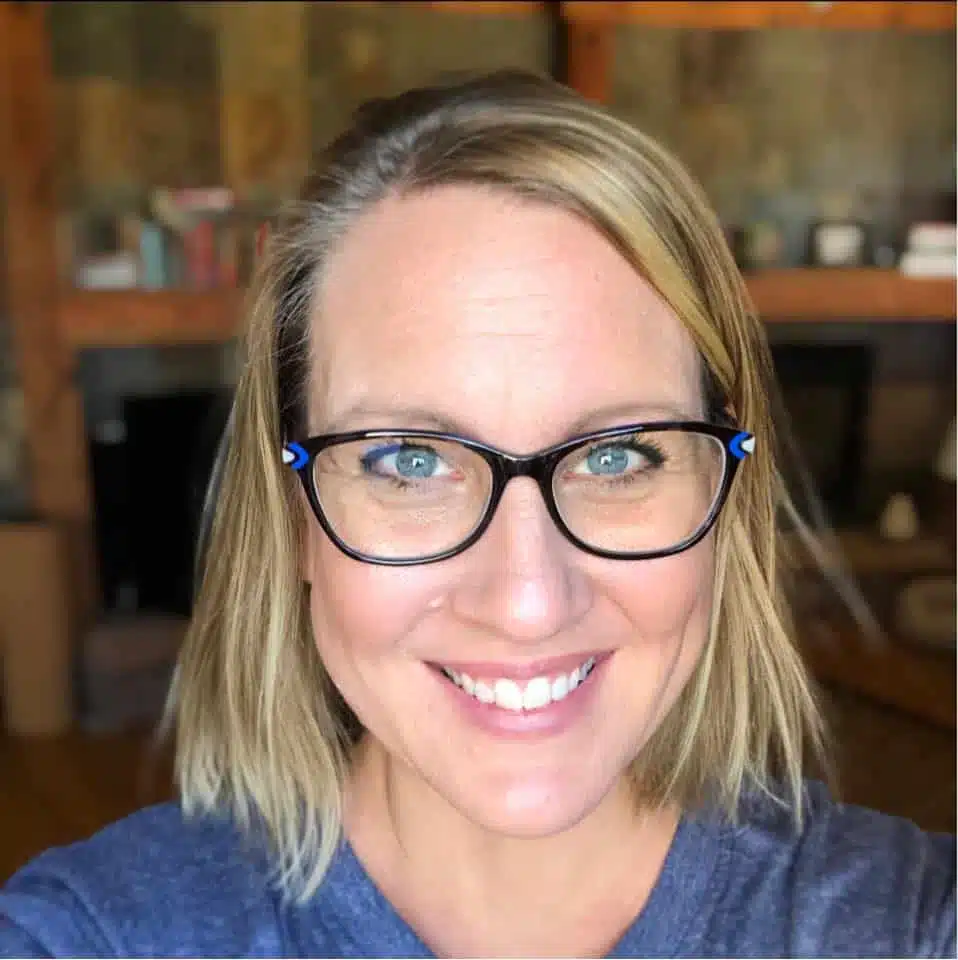 Stef started homeschooling her boys in 2008. She quickly adopted a hands-on learning homeschool style and graduated her oldest tactile learner in 2021. Stef started the Hands-On Learning column in Homeschooling Today magazine. The Laytons currently reside in the foothills of Colorado where Stef also teaches yoga. The family loves to hike trails, stand-up paddle board, and chase sunsets. Stef shares travel and homeschool tips on IG at @LaytonAdventures.