This guide will help you get started with art and music appreciation in your homeschool. My hope is to help you overcome all the normal excuses. I hope it encourages you!
I don't have time to teach art. I am so far behind in my core subjects. I have no talent in art. We will do some projects over the summer.
Sound familiar? In my years of homeschooling, I have heard many excuses from my friends on why they do not include art and music in their weekly routines. Truth be told, I thought some of the very same things until I realized that these two subjects are easily incorporated into our daily lives.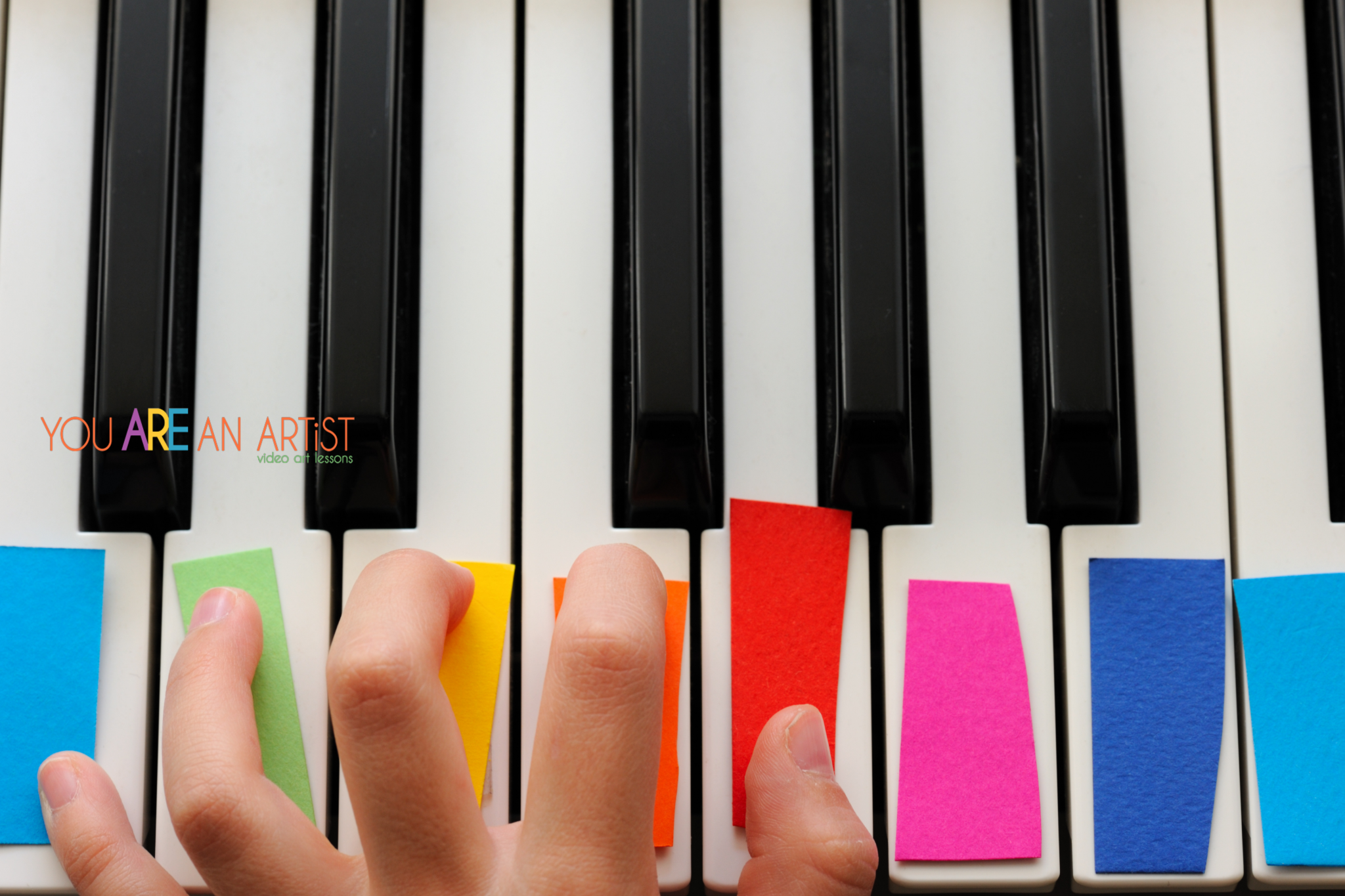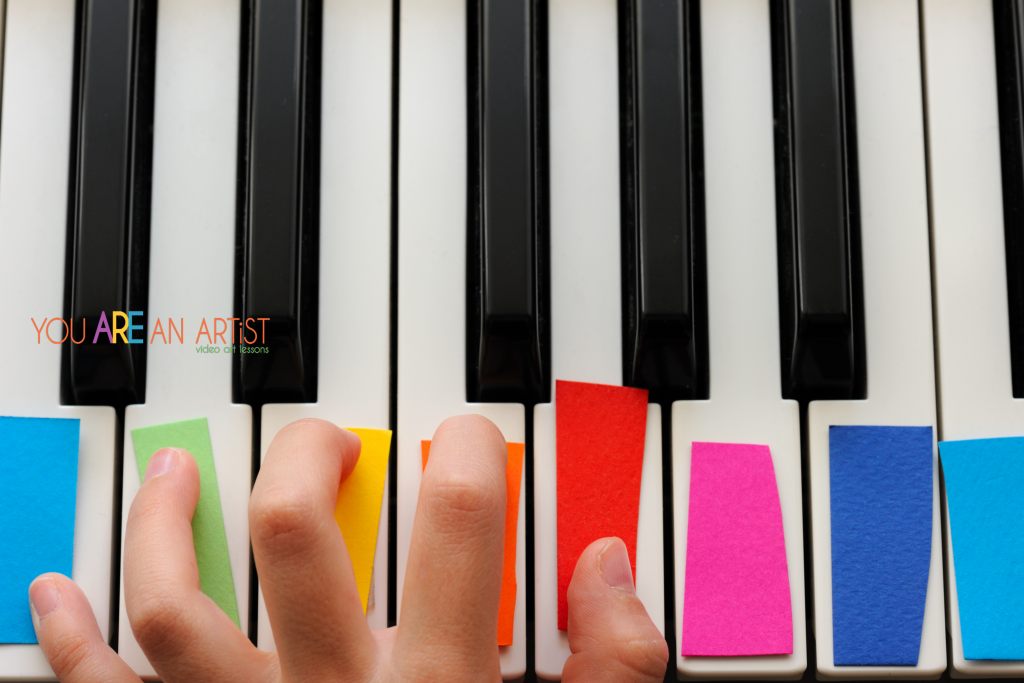 Why Include Art and Music Appreciation in Your Homeschool?
No matter what style of homeschool you use – textbook, classical, unschooling, or anything in between – art and music can be woven into your year. The study of great works of art, the listening to uplifting pieces of music, and the freedom to be creative in any subject can enrich and expand what we already offer to our children.
If this is your first time to journey into this world of art and music appreciation, you can find joy experiencing these subjects with your children and growing alongside them. I will share how we have done this in our family and how I have encouraged others to do so in their lives – homeschooled or not. Be open to the possibility that you can add some art and music into your homeschool day.
How To Make Time For Art and Music Appreciation: "I Don't Have Time"
Music Appreciation
Music appreciation can easily by accomplished by picking two or three composers a year and pulling them up on your favorite digital listening platform. Start with the well-known masters such as Bach, Beethoven or Mozart. Choose a playlist and then regularly listen during your homeschool day or as your drive in the car to other activities. Each time you listen, you will quickly become more and more familiar.
Many times the children will easily recognize a composer and they will shout out how they heard this piece in a movie or during a cartoon. Some composers will not immediately be liked but you will find that after you get a 'taste' for a certain composer, their music will grow on you. If your children have not been exposed to classical music, it may take some time before they will enjoy the sound of it. Don't give up. You might also like: The Best Way to Add Music to Your Homeschool.
Art Appreciation or Picture Study
Art appreciation, or picture study, can be a complement to your other subjects. I start by choosing an artist that goes along with the period of history we are studying. After selecting the artist, I find a source for viewing that artist's work. The internet is a valuable an efficient source for finding a great quantity of artwork.
My two favorite choices are Mark Harden's The Artchive artchive.com and Olga's Gallery abcgallery.com. Another source is the library where we find art books, children's biographies and videos that supplement our picture study. We study four to five different artists a year this way. It will not take long before your children are recognizing famous artwork when you are going about your daily life.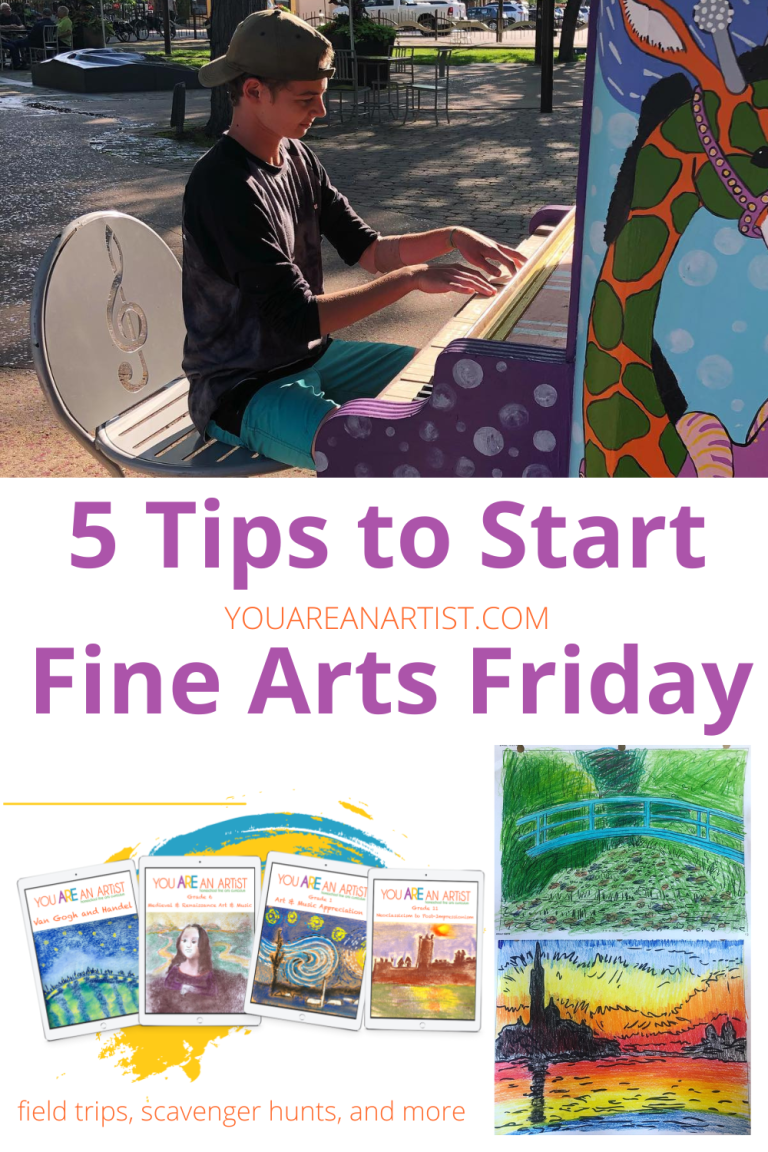 Set Aside Fine Arts Fridays!
Who doesn't love themed days? Certainly not Taco Tuesday!! I'm sharing 5 Tips to Start Fine Arts Friday without overwhelming your homeschool schedule. Don't miss Stef's post full of Fine Arts Friday tips!
The Ultimate Guide to Fun Friday Activities for Kids – Enjoy these fun Friday activities for kids! By making memories having fun, learning can be so very rewarding! We are BIG fans of this type of homeschooling.
Keep it simple and have fun!
How to Include Fine Arts When You Are Behind in Your Homeschool
Still wondering how to include fine arts in your homeschool? I will answer the reasons families put off a study of art and music appreciation. Here are some practical suggestions for weaving art activities into your more academic subjects.
Fine Arts Curriculum is an instant pdf download with helpful notebooking pages, links to resources, and an opportunity to earn High School credit!
Here are more details on a Fine Arts Credit for High School with A Homeschooler's Quick Guide.
Find out more about our Online High School Fine Arts Program HERE.
I'm So Far Behind In My Core Homeschool Subjects
Art and music need not be separate subjects or boxes to check off on your homeschool schedule. In our family, the art supplies are easily accessible and that reminds us to use them in many of our core subjects. Try some of these ideas and see how easy it is to be 'art aware' when you are working in language, math, science and history.
In the early grades, my children always enjoyed drawing a picture and then writing a story to go along with it. As they grew through the grades, their writing pieces would include an illustrated cover or a picture to illustrate the story.
Ideas for Math and Literature
To supplement our math lessons, we used picture books with colorful illustrations as a gold mine for things to count. As your read children's literature, make sure to point out the beautiful illustrations and allow them to use that artwork to copy on their own. Copying great artwork is fun for children. Literature is full of inspiring artists like Eric Carle and Tomie dePaola.
Ideas for Science
During your science time, have you started a nature journal? We start a new one each year and fill it with sketches of objects we find outside or animals we observe in our yard and from our window. Any topic in science can be made more interesting by drawing what you are learning, making diagrams of experiments, including sketches of concepts and cutting pictures from magazines.
Ideas for History
History gives you the opportunity to draw maps, sketch an event, and draw, paint or color illustrations for reports. My younger students would draw a picture of a historical account. I would write a caption that my little ones dictated to me to go along with the artwork for their journals. You might also like Fun Activities for Your History Class.
I hope this helps you with some practical ideas for including artwork in your homeschool day.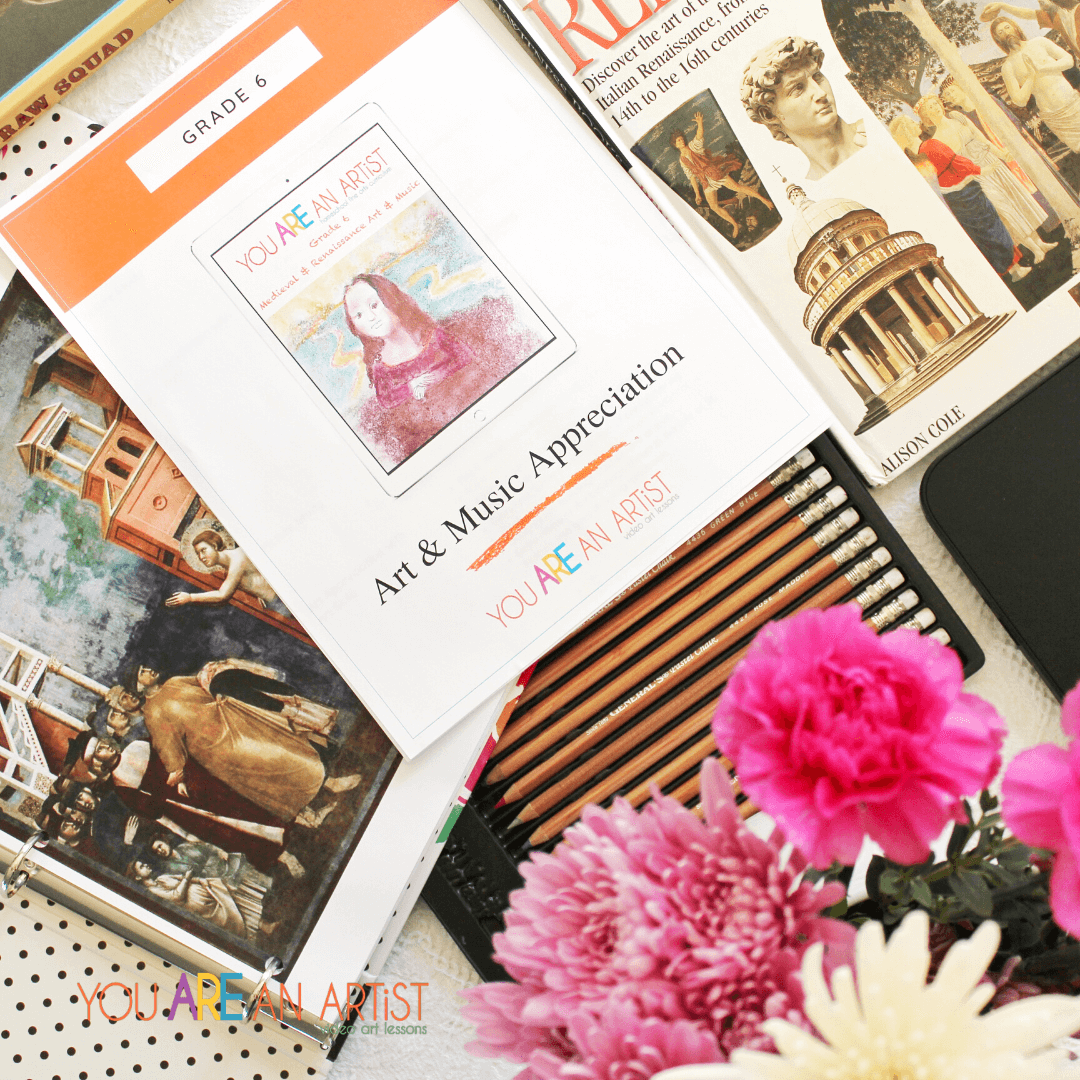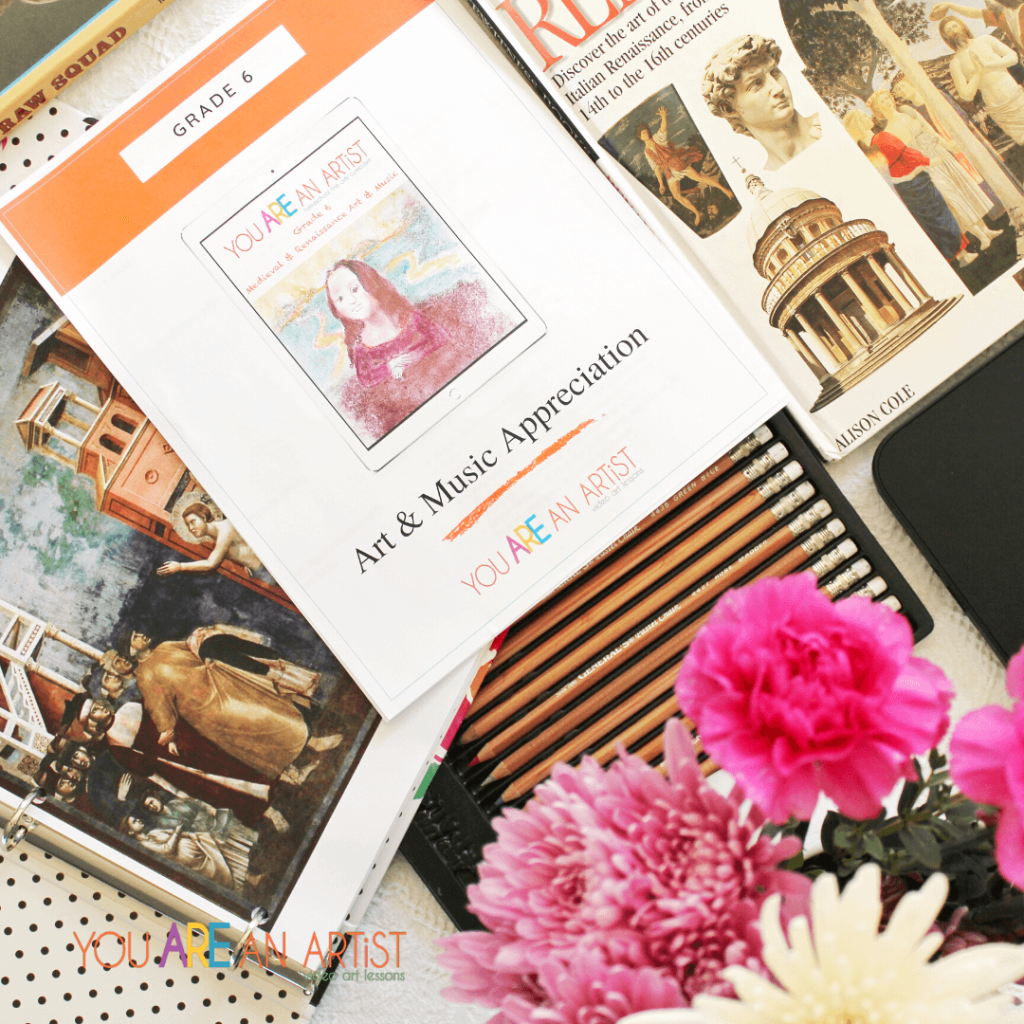 If you think you have no inborn talent for art, we are here to help! This is the easiest objection to overcome. Very few of us are blessed with a background in art and music that would make us 'experts'.
I Have No Talent in Art
Honestly, you do not need to be an expert. Just like any other homeschool subject we teach, if we don't know about something, we find a resource and learn right along with our children. My best suggestion is to get out the paints, the colored pencils, the chalk pastels or what you have on hand and to play with the materials alongside your children.
It actually is a great experience for children to see their parents learning along with them. Model how to "mess up" and how to give new things a try. You may surprise yourself. View artwork together and share what you feel when you look at each piece.
I Am Not Familiar with Many Composers
Learn to enjoy classical music with your children. Share with then which compositions you like best and which ones you don't care for. My children love to see me pretend to play the organ every time Bach's "Toccota and Fuge in D Minor" starts playing. As time goes by, you will become your own expert and you will know what you like and don't like. I have learned not to be intimidated by others and their opinions.
This is an area where there are no right and wrong answers. You have lots of freedom to just enjoy the experience.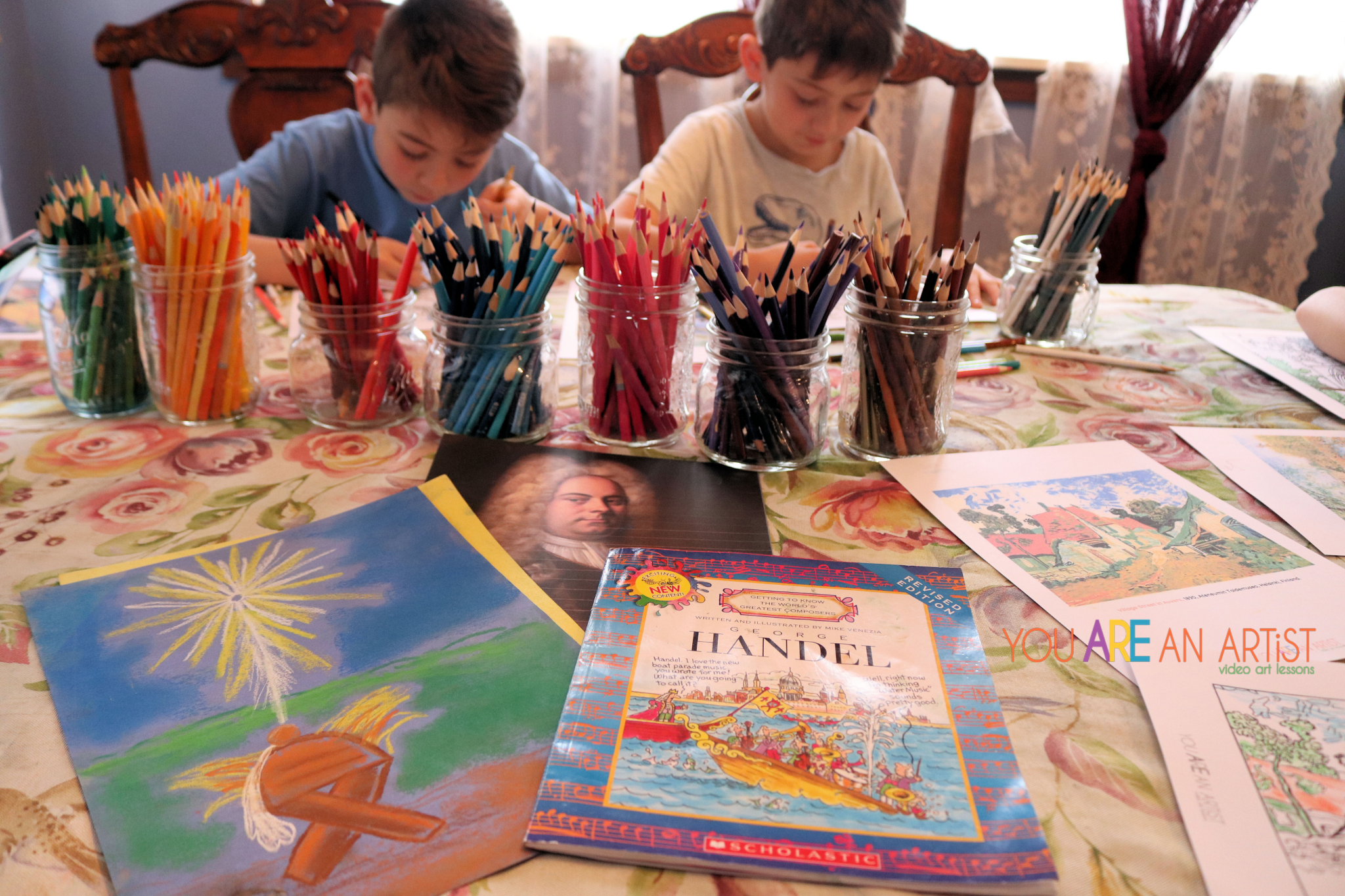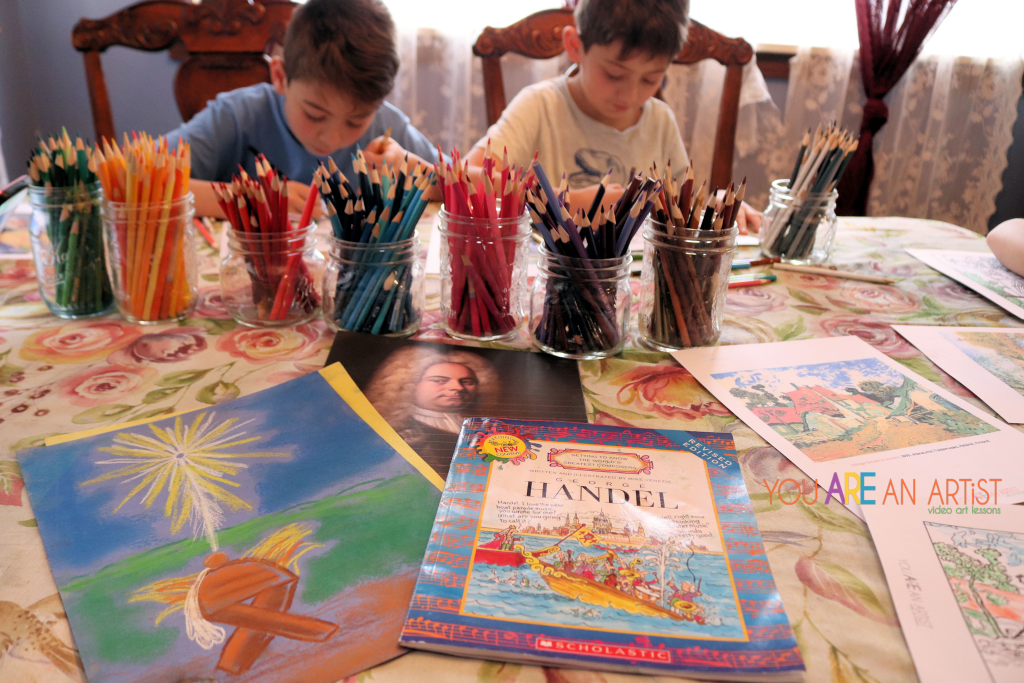 We Will Do Some Projects Over the Summer
This excuse is really just a form of procrastination. How many summers roll by and you still have not done a single art project or viewed a single piece of artwork? What you waiting for? Sit down and make a short list of artists and a short list of composers for the year. Take it one step at a time and stay flexible.
It takes very little planning or time to give your family the opportunity to be exposed to great art and music. The effort you put into finding ways to use your art supplies in your every day routine are well worth it.
Incorporating art and music into your child's life reaps immeasurable benefits. Problem solving skills, heightened awareness to the world around them, a sense of well-being, and increased motivation are all gained when you expose your child to great music, artists and creative opportunities regularly.
You need to provide the opportunity, the inspiration, and the enthusiasm. If you do, your children will be greatly rewarded by becoming well rounded in life as well as their homeschool subjects. Don't let another year go by! There is no excuse.
We have so many resources here on the blog, in our fine arts series and in our membership. You can pick a grade and follow the flexible suggestions for each week.
Check out our art and music appreciation plans for homeschool!
Homeschool Fine Arts Curriculum for All Levels
You ARE an ARTiST Homeschool Fine Arts lesson plans organize great art and music appreciation resources into the classical four-year cycle of history and seasons each week with a Charlotte Mason flavor. Here you will find homeschool fine arts curriculum for the whole family!
These lesson plans are available for Grades 1-12 and will offer families three different options for art study and a detailed plan for music appreciation.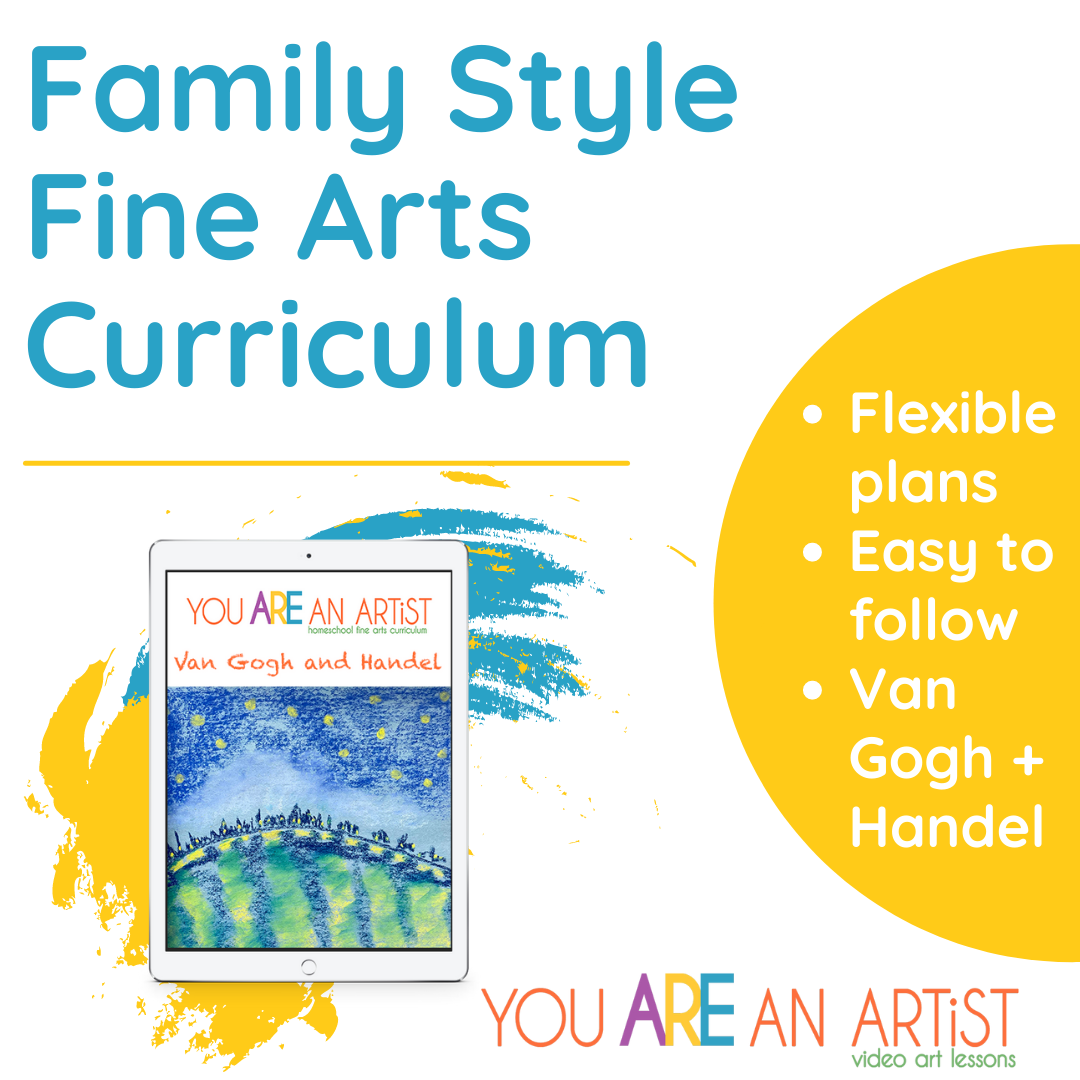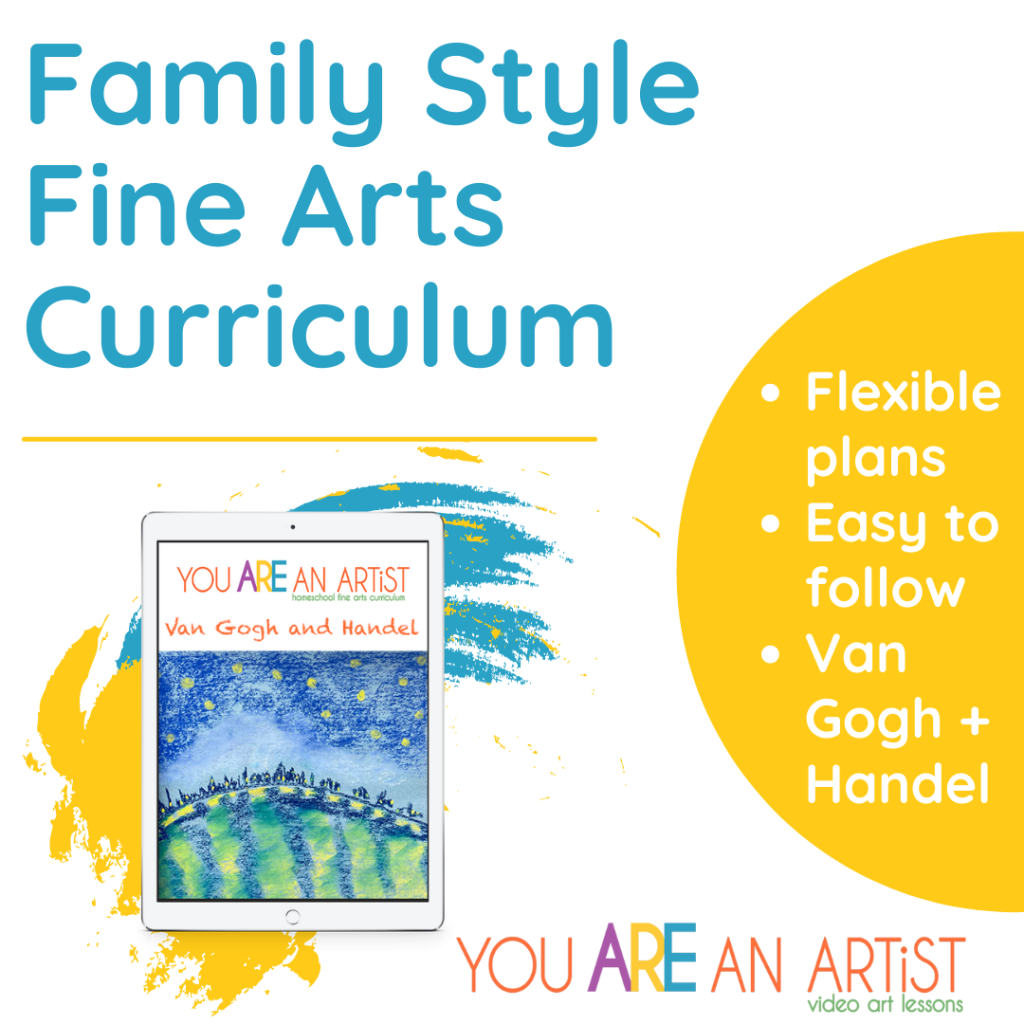 If you don't feel that a full year of fine arts appreciation is for you, you can also choose from a collection of unique art and music appreciation unit studies which typically last 6-9 weeks.
Each flexible and easy to use 32-36 week plan includes notebooking pages, coloring pages plus both Spotify and YouTube links for art tutorials and listening to classical music.
What is Picture Study? A Simple Guide for Kids (includes free printable art cards)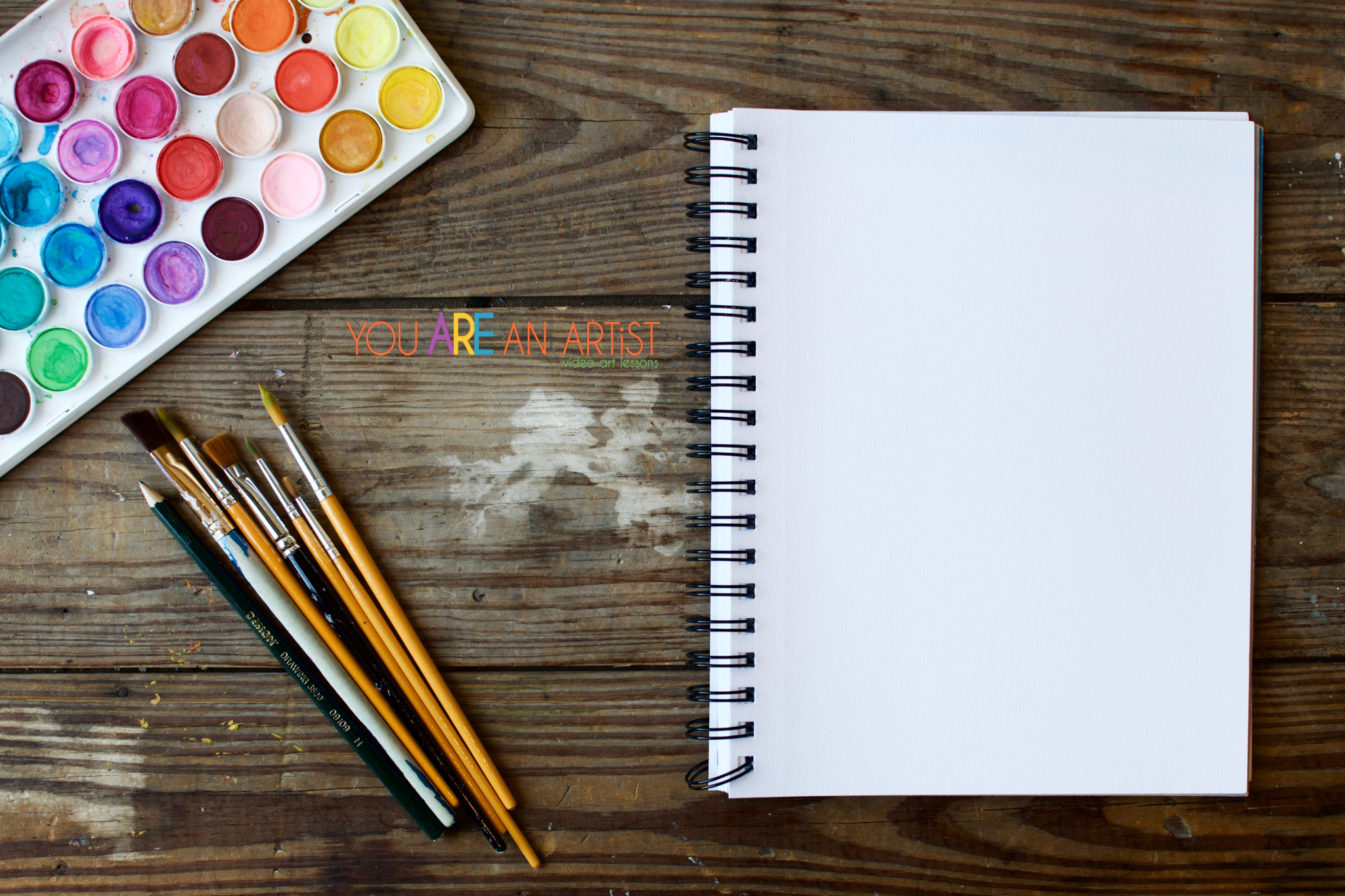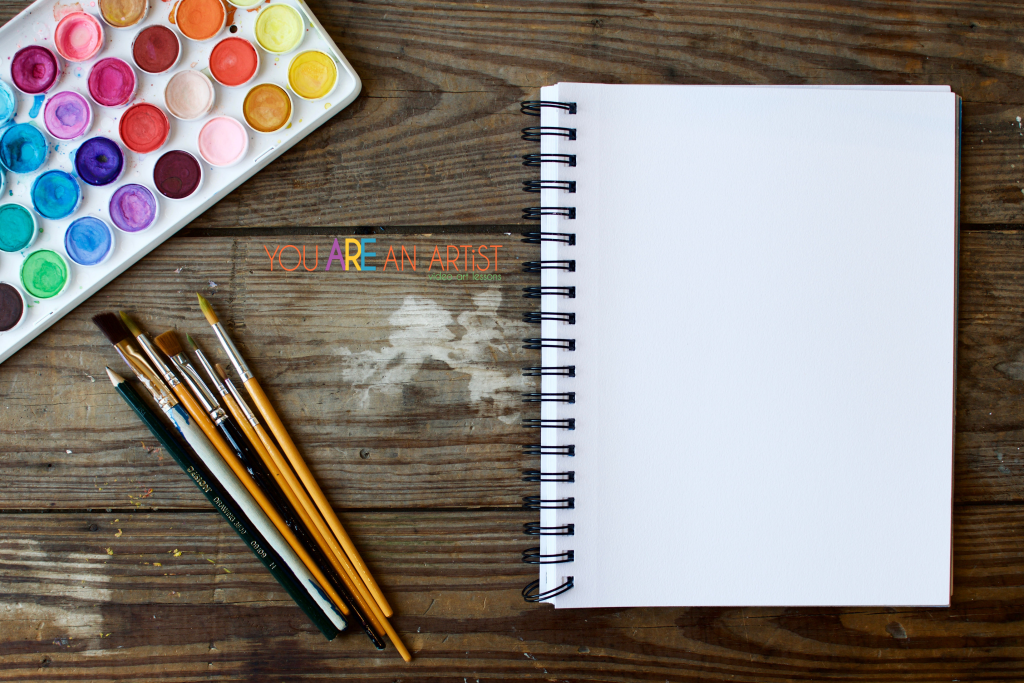 Online High School Fine Arts Program
Looking for a high school fine arts credit? We offer a multi-layered and integrated approach to high school art and music appreciation – that includes Nana's I Drew It Then I Knew It video art lessons for a hands on approach!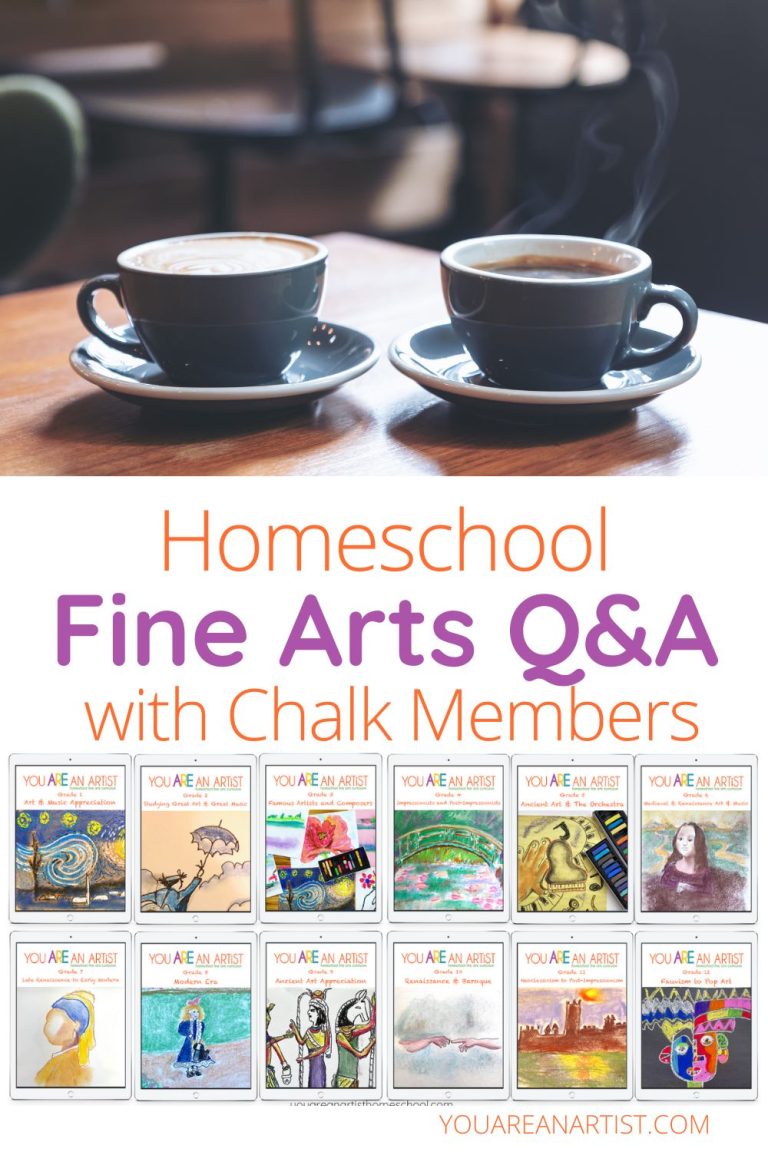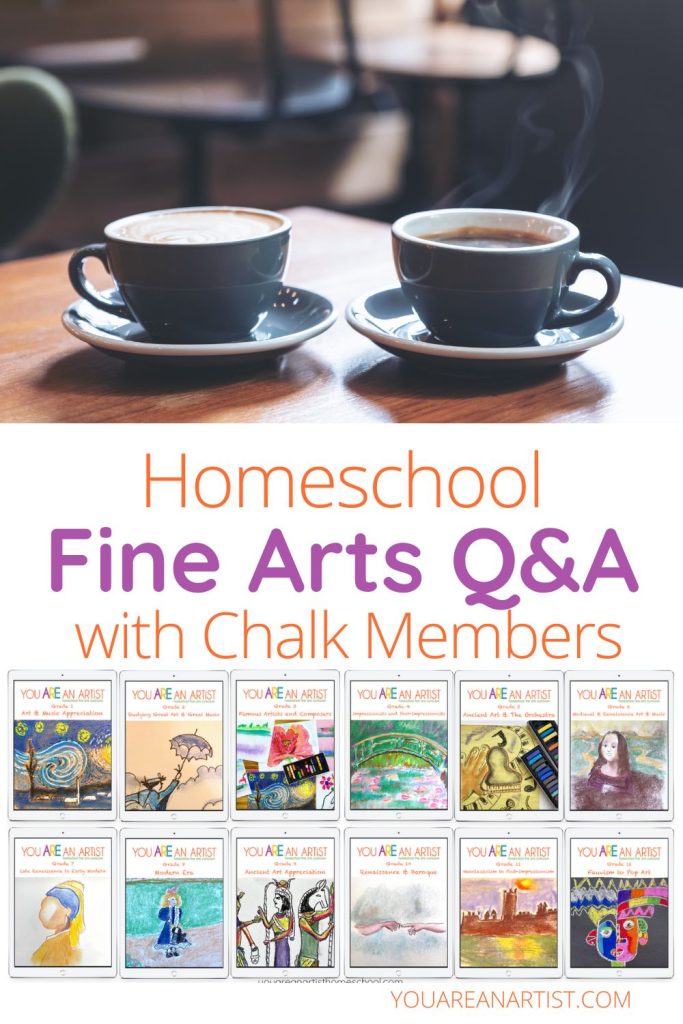 Homeschool Fine Arts Q&A: How Real Families Make It Work – We have received many questions, comments, and praise regarding the Homeschool Fine Arts curriculum. But you know what it's like buying homeschool curriculum! Us homeschool moms value word of mouth endorsements from our closest friends. Well we pulled together some of our Members (aka close online friends) for a little help answering questions. We hope these homeschool friends can shed some more light on the Fine Arts Curriculum and how it fits in their homeschool! So grab a cup of coffee and enjoy the Q&A session.
Fine Arts Fridays: Homeschool Lessons with Nana – Fine Arts Fridays and homeschool lessons with Nana are a creative way to add joy to your homeschool! Integrate homeschool art appreciation, music appreciation and hands on art lessons into your learning in a fun way.
The Beauty of Art, Music and Nature in Your Homeschool – My children have become acquainted with winter nature study, Vivaldi, Corelli, and Giotto within a few short months! Our Fine Arts Friday has become a fun and hands-on way of learning about great art and exciting time periods. Afterward, we head outside for our nature study and #outdoorhourchallenge. Fridays have become a rich, full day of beauty and learning like never before! Won't you join us?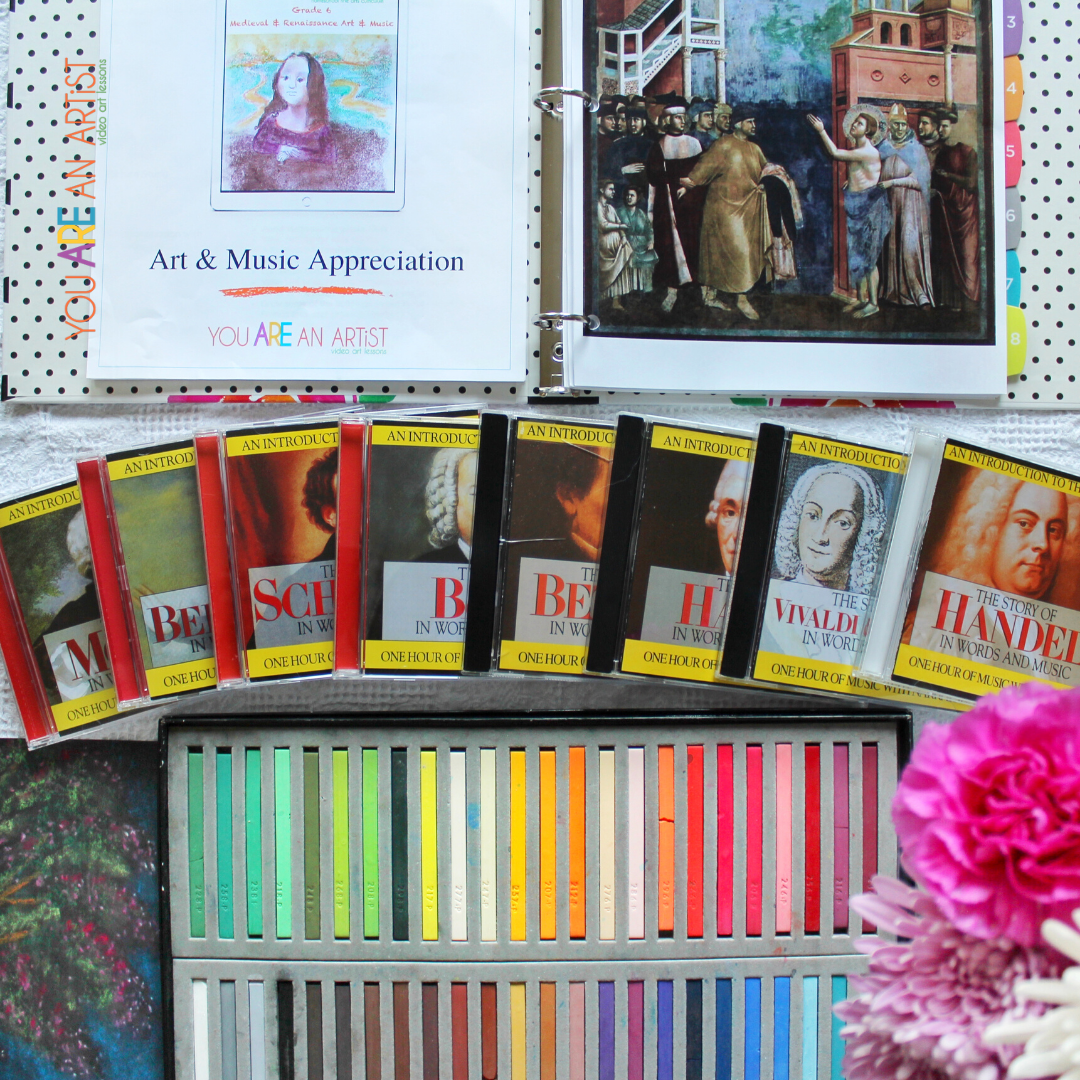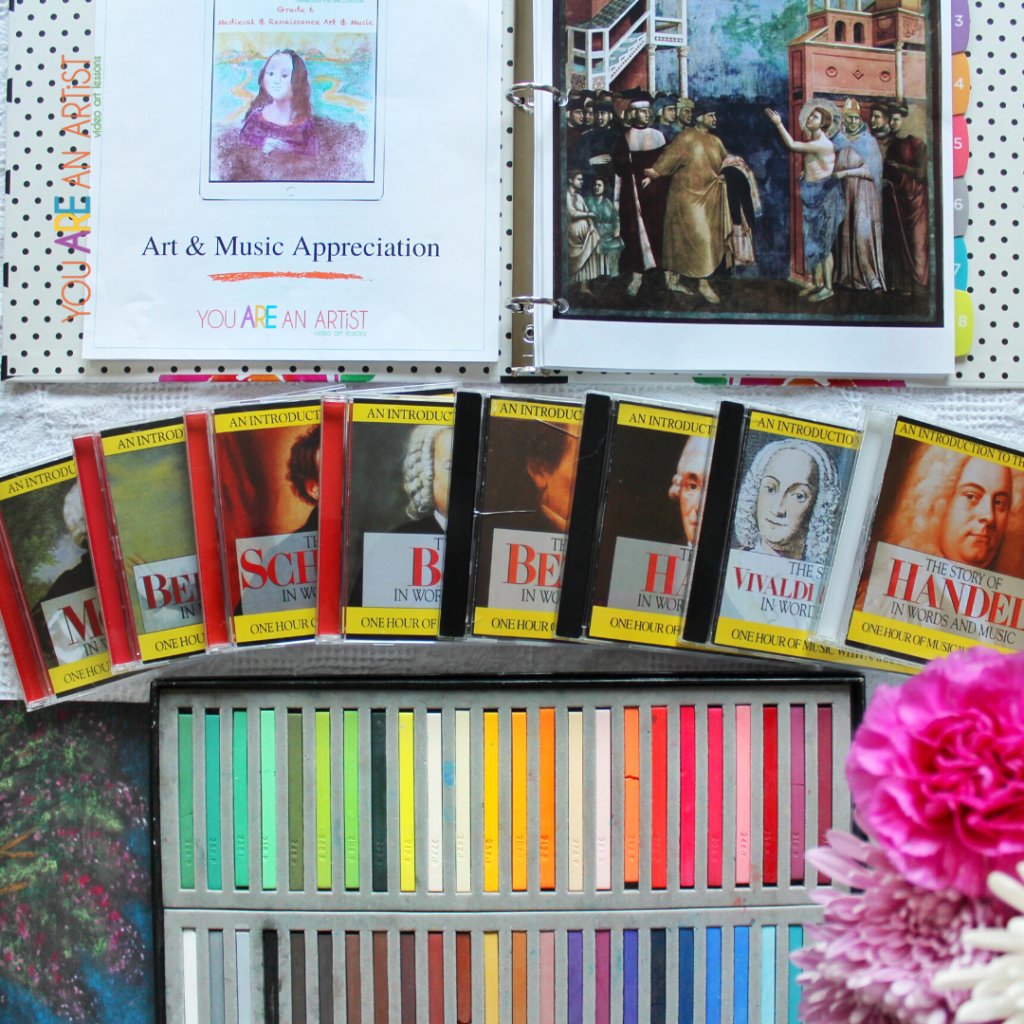 Homeschool Fine Arts Sample
Get your FREE sample of homeschool fine arts, below:
More Fun With Homeschool Fine Arts for the Family
Your time learning about famous artists and composers can be some the best of your homeschooling. Here are some more resources to encourage you: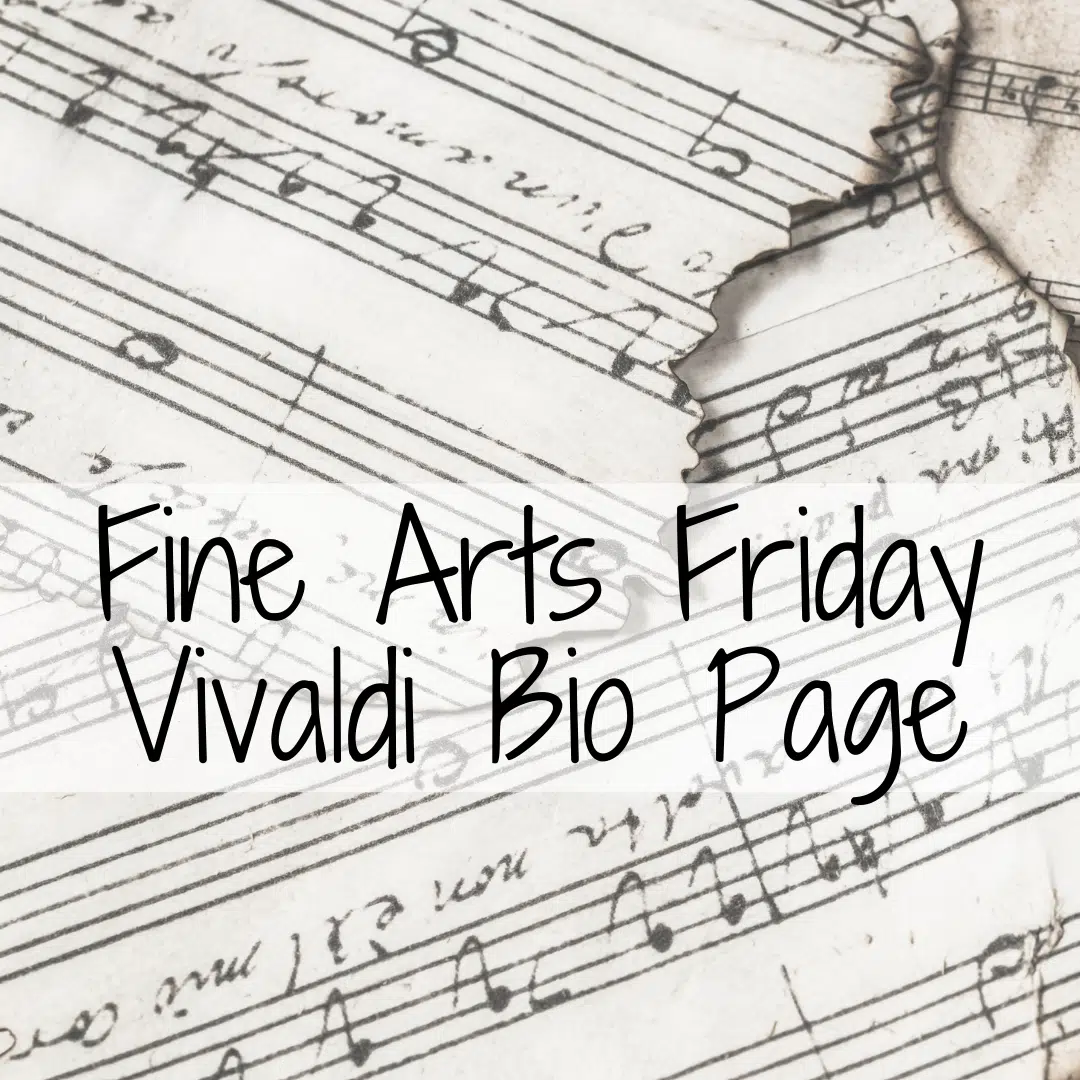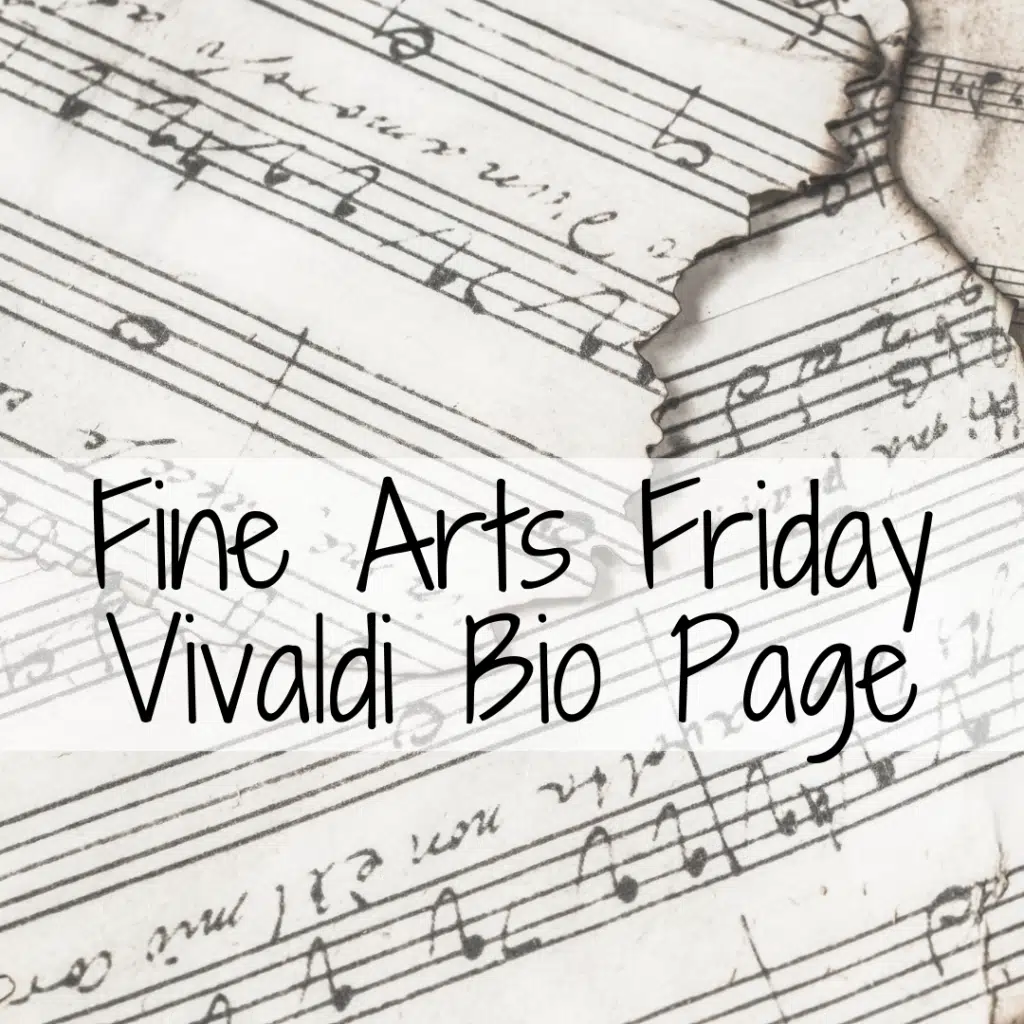 Composer Biography Pages by Stef Layton of Layton Adventures
In addition to discounted fine arts titles, our You ARE an ARTiST Clubhouse members receive a fantastic pack of Composer Biography pages by Stef Layton. These printable pages include sections to add interesting facts, most famous works, your favorite piece and how the composer's piece makes you feel.
Includes these composers: Vivaldi, Bach, Handel, Haydn, Mozart, Beethoven, Schubert, Chopin, Schumann, Liszt, Wagner, Verdi, Brahms, Tchaikovsky, Debussy and a blank page to fill in for any other composer you are studying.
You ARE an ARTiST Clubhouse members receive 50% off each fine arts title!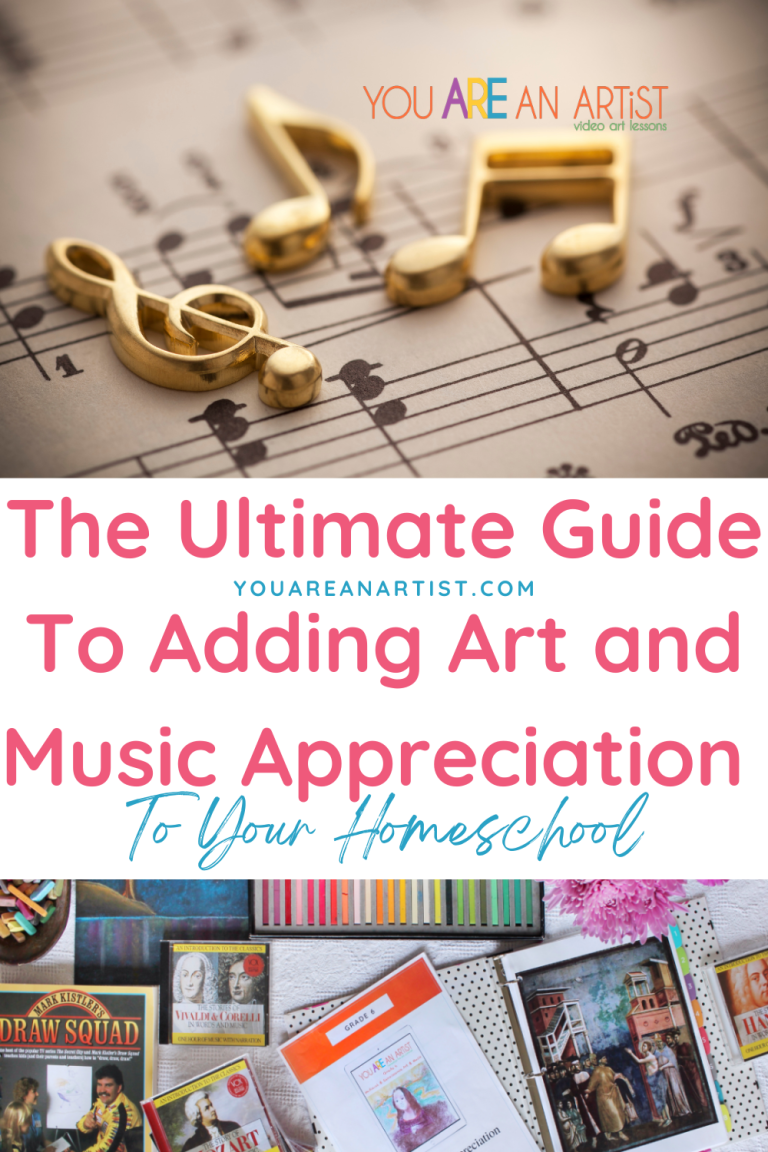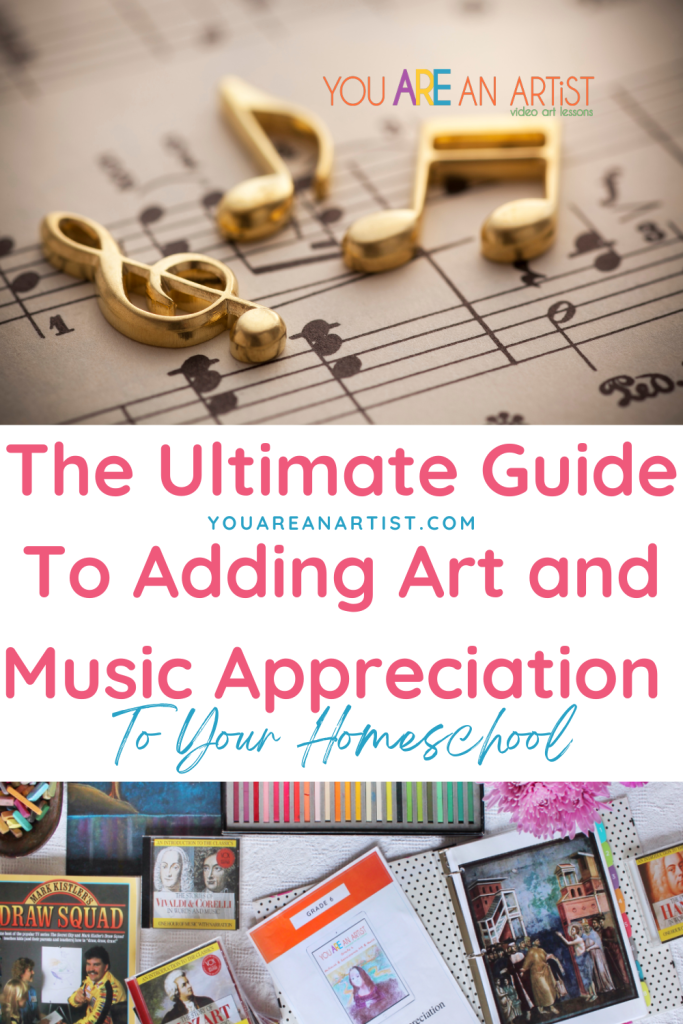 Written by Tricia and by Homeschool Fine Arts founder and curriculum author, Barbara McCoy.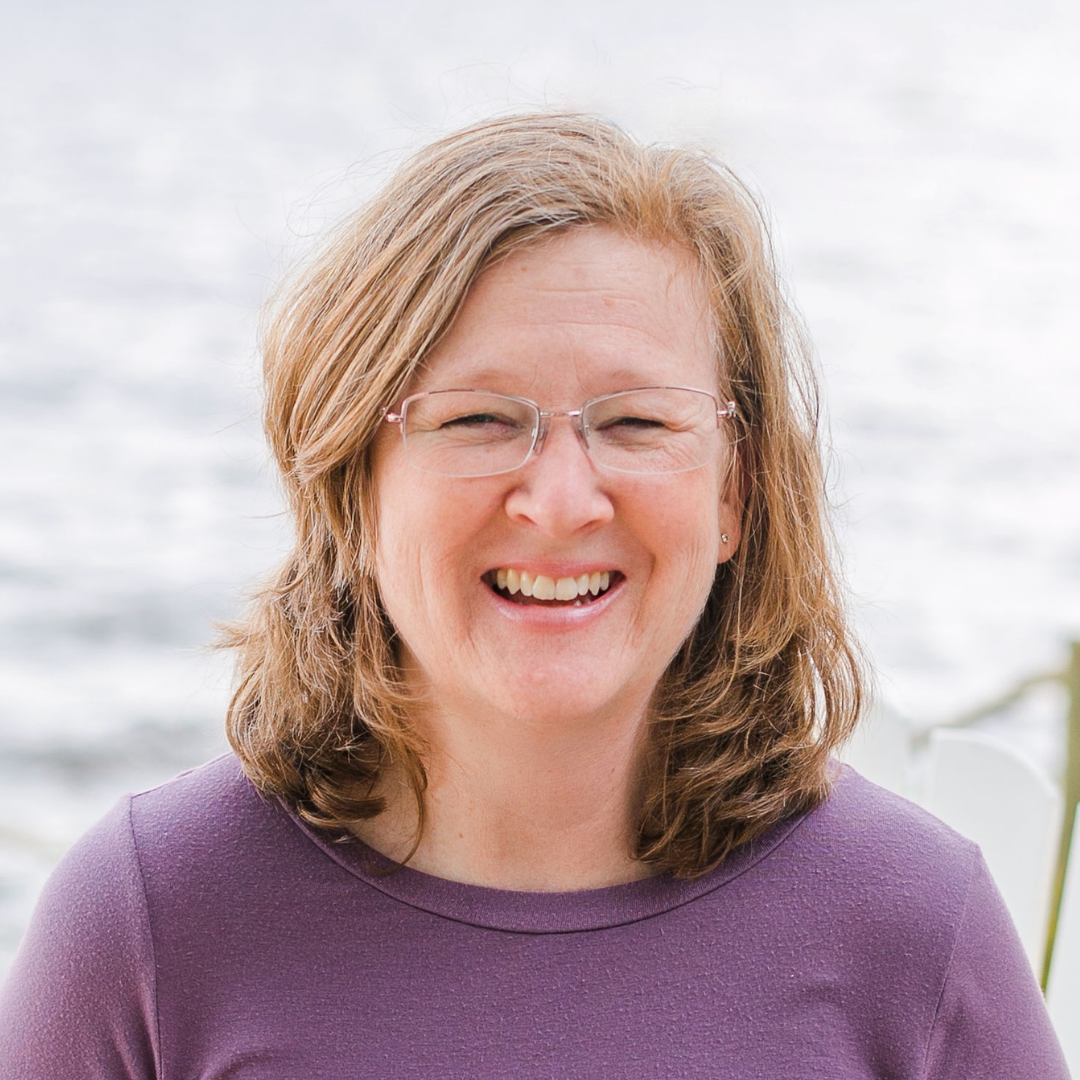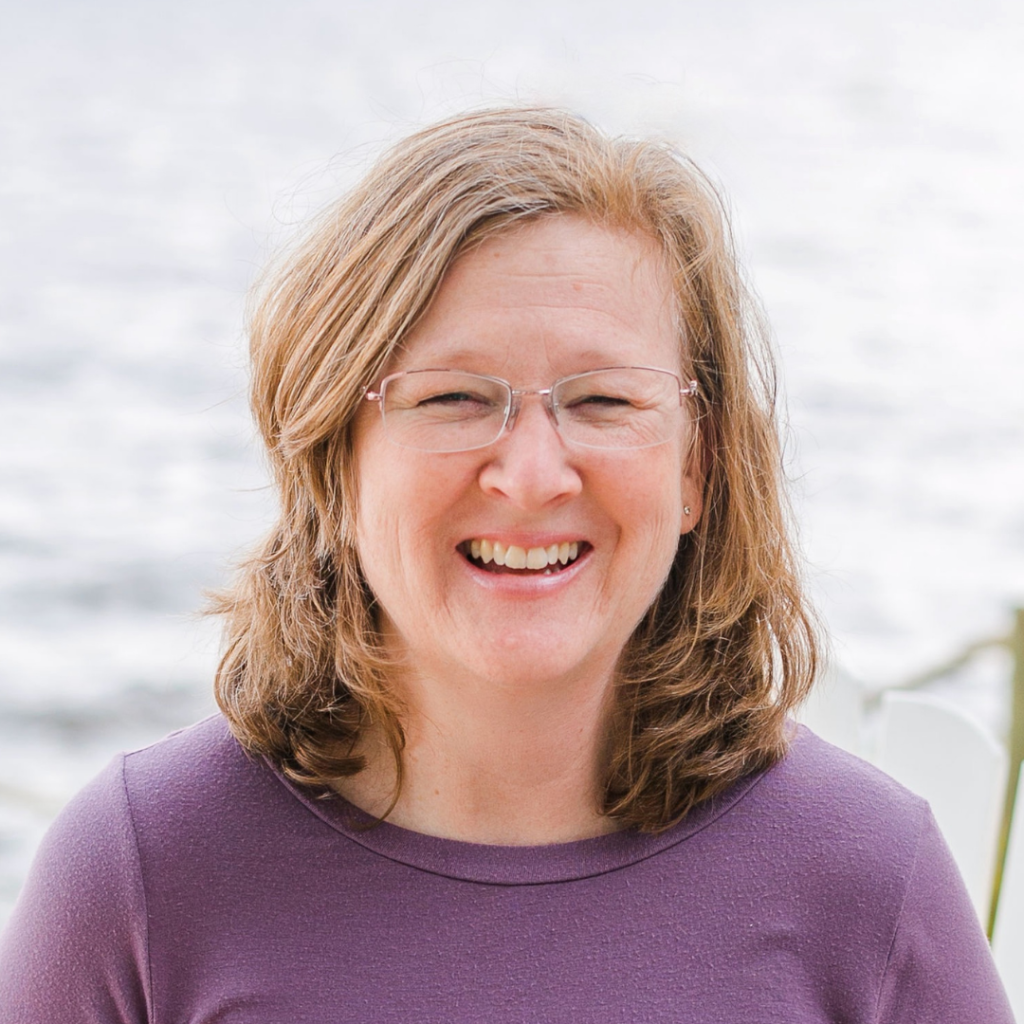 Growing a love of art at You ARE an ARTiST is a multi-generational passion! Tricia is Nana's daughter and a mama of five children. Nana shared her first chalk pastel art lessons with her grandchildren around Tricia's kitchen table. Homeschooling since 2000, Tricia has seen the fruits of home education with three homeschool grads so far! She shares the art and heart of homeschooling at Your Best Homeschool and is author of the book, Help! I'm Homeschooling! She and her husband, Steve, are also owners of sister sites Homeschool Nature Study and The Curriculum Choice.