Charlie Brown Christmas Homeschool Art and Music! Enjoy the music of Vince Guaraldi and art in the style of Peanuts. Enjoy a very special replay of an event with Ms. Mary of SQUILT Live! and Nana of You ARE an ARTiST Clubhouse! Music and art are a beautiful combination.
Nana says, "I can still hear the strains of Vince Guaraldi's music from Linus and Lucy and the spectacular Charlie Brown Christmas event we were a part of! The word "FUN" doesn't even touch what this time meant! We were entertained and educated about jazz music, we counted beats, listened to bass instruments…all thanks to the wonderful Ms. Mary of SQUILT Music."
Charlie Brown and his gang of carolers were a glorious way to start off the Christmas season! Each one of the familiar carolers were in the style of Charles Shultz, and we drew and painted bright colored coats, the venerable dog, Snoopy, a glowing Christmas tree and a star-sparkling sky…what fun!! It was a joy to teach today! Tricia and I hope that you all felt the same way, and we so appreciate you sharing this special holiday time with all of us!"
Charlie Brown Christmas: A Holiday Classic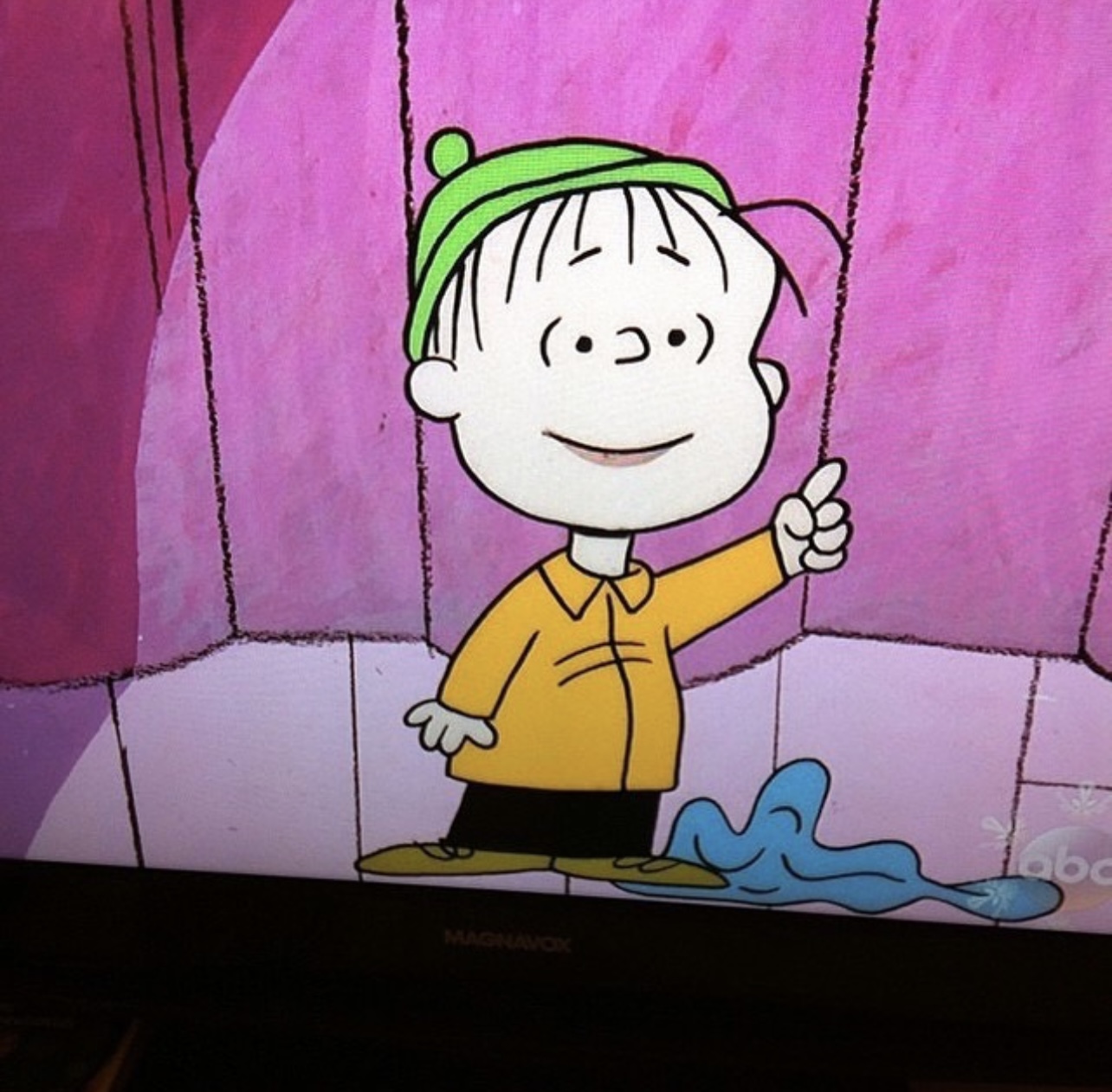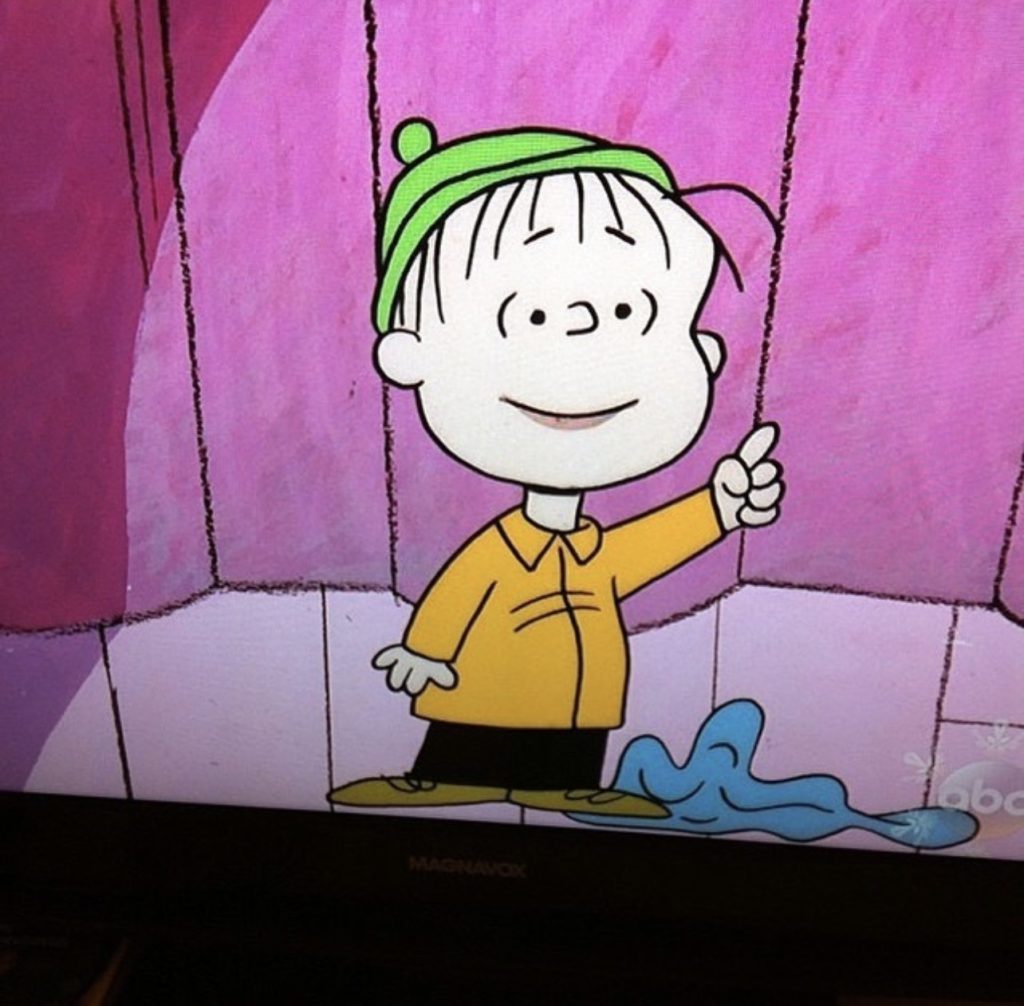 Is it a tradition to watch A Charlie Brown Christmas in your home each holiday season? The wonderful music by Vince Guaraldi and the fun story line. Our favorite part is Linus' that's what Christmas is all about Charlie Brown speech.
Charlie Brown Christmas Art Activities
Did you know that Nana and Ms. Mary both live in Georgia and are practically neighbors? What fun that Nana, Mary and Tricia could plan such a special Charlie Brown Christmas event for you!​ Christmas Time is Here!
The following supplies are suggested for this art lesson: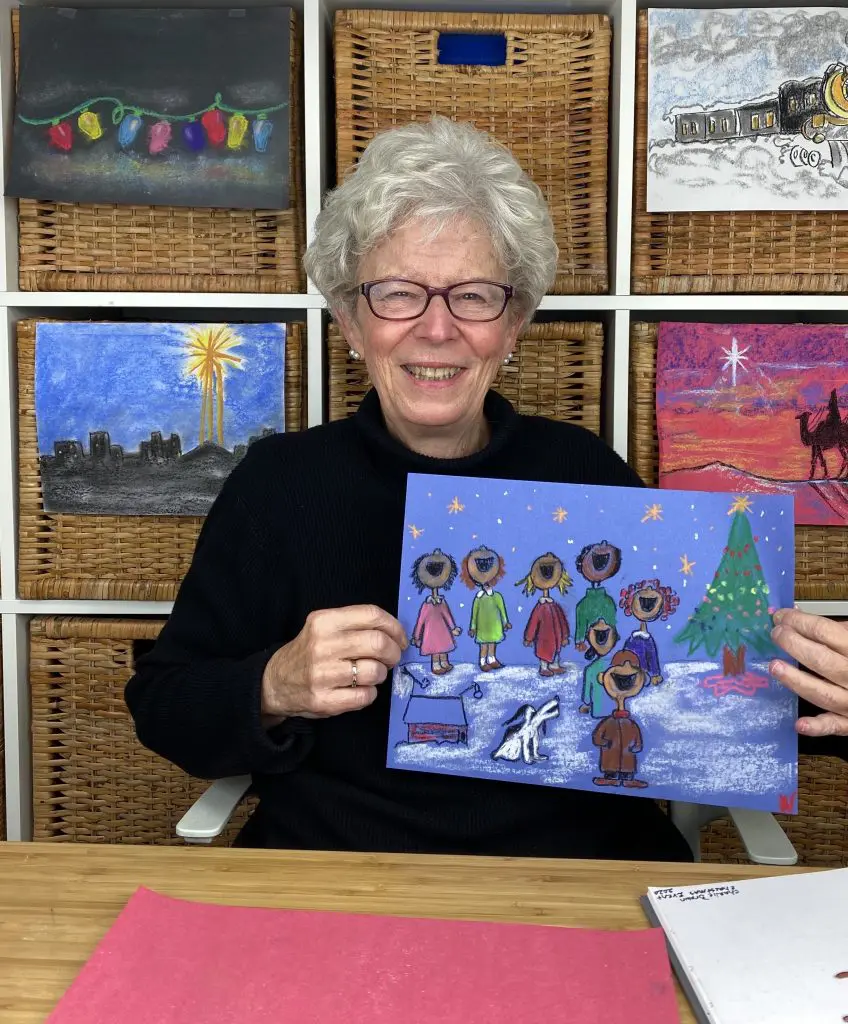 1. Download this lesson packet from SQUILT for the event. 2. Dark colored construction paper (black or dark blue preferred).
3. Chalk Pastels (Our favorites here) Suggested: – baby wipes or a couple dampened paper towels for easy clean up.
Nana's Special Challenge for Charlie Brown Christmas

Hello, hello artist friends from Nana! As you can see I am wrapped up in woolen scarves and a coat. What in the world is Nana doing? There I am, SINGING my heart out, looking a bit like one of artist Charles Schulz's kids singing Christmas carols. Yes, I am VERY much older than that mischievous Lucy, but here I am, my head thrown back and singing!
​Now, your job, as "Christmas Time is Here" is to put on your coat, gloves, hat and pretend that you are singing with the Peanuts gang! Then share a photo with us and TAG us here at You ARE An ARTiST! Tag @chalkpastelart on Instagram, use the hashtag #ChristmasTimeIsHere or email us a photo of YOU singing! Why? To celebrate our special Christmas Time is Here free event for all! Nana is joining Ms. Mary of @squiltmusic.
Because we know that YOU ARE AN ARTIST! See you soon! ❤️Nana
Please be sure to share with your friends!
Love,
Nana and Tricia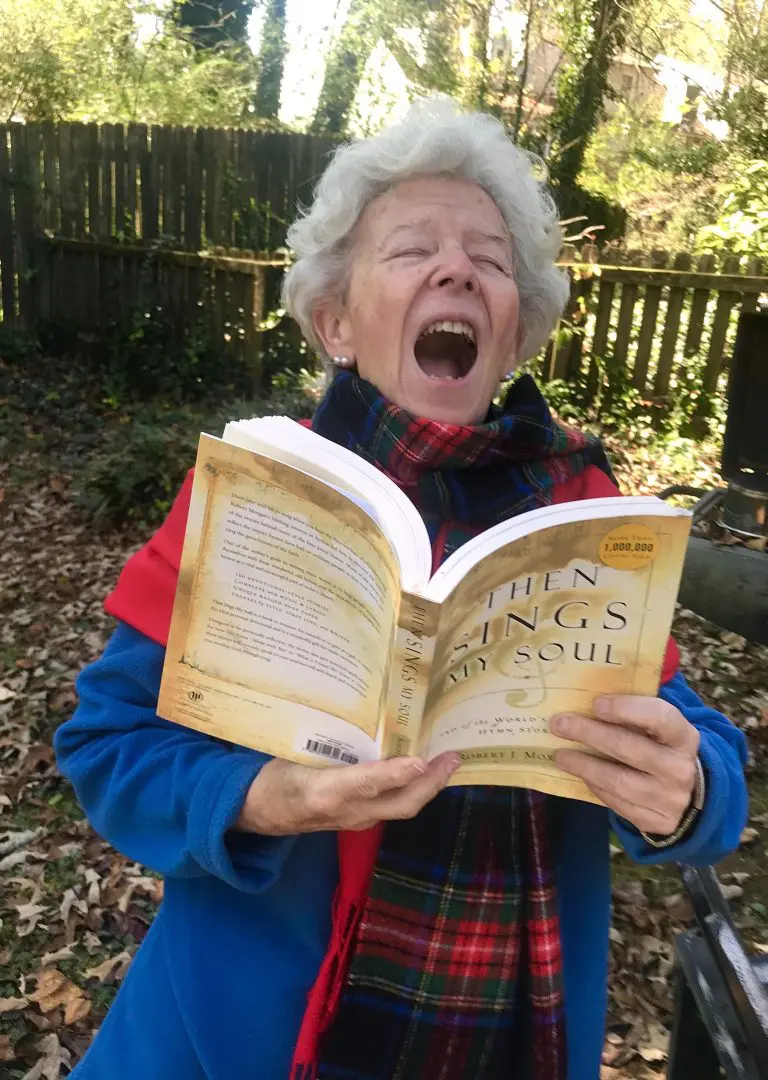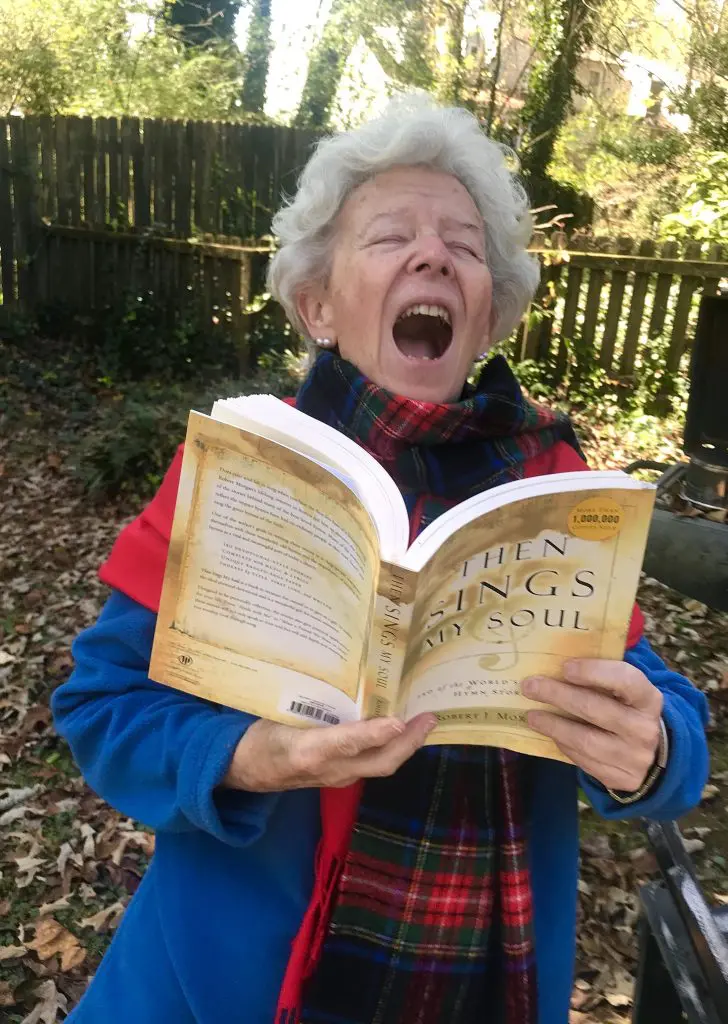 More Christmas Themed Learning Resources for Your Homeschool

During the replay of a Charlie Brown Christmas, Nana mentions all that she will be sharing in the Christmas Clubhouse! She is sharing lessons for every day from now through the new year, including:
Christmas trees to holly
Polar Express to The Grinch
a map to Bethlehem
hymns We Three Kings and I Heard the Bells on Christmas Day
Nutcracker
The Messiah – Angels announce Messiah's birth and For Unto Us a Child is Born (with special lessons from Ms. Mary)
These and SO much more! Leading right into January's Literature Art Adventure with Nana!! All in the Complete Clubhouse with Nana!
Enjoy these fabulous ideas for your Thanksgiving and Christmas homeschool!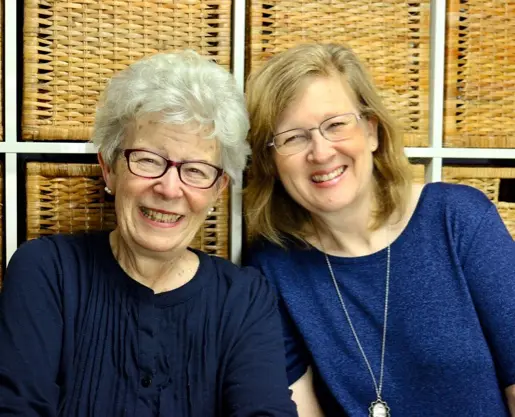 Growing a love of art at You ARE an ARTiST is a multi-generational passion! Tricia is Nana's daughter and a mama of five children. Nana shared her first chalk pastel art lessons with her grandchildren around Tricia's kitchen table. Homeschooling since 2000, Tricia has seen the fruits of home education with three homeschool grads so far! She shares the art and heart of homeschooling at Hodgepodge and is author of the book, Help! I'm Homeschooling! She and her husband, Steve, are also owners of The Curriculum Choice.