Ahoy Matey! Talk Like A Pirate Day is the perfect opportunity to add a bit of fun to your homeschool. Do you know what a pirate's favorite subject is? Arrrrrt! Get it? Arrrr. See what I did there? But seriously, there are plenty of creative ideas to add to your homeschool day, and some of them count as educational. So, let's plan a day or afternoon in your homeschool that the kids will never forget!
Talk Like A Pirate Day has become an extremely popular holiday to celebrate with children. Most kids, mine included, will jump at the chance to wear an eyepatch and practice their best pirate imitations. But, if that doesn't seem academic enough for you…we have a few ideas to help you make it count in your homeschool day.
So whether you are ready to add a memorable day of learning to your homeschool, or maybe you just need to take a break from your regularly scheduled homeschool day, either way, we have something for you! What better way to celebrate than with Talk Like A Pirate Day homeschool art?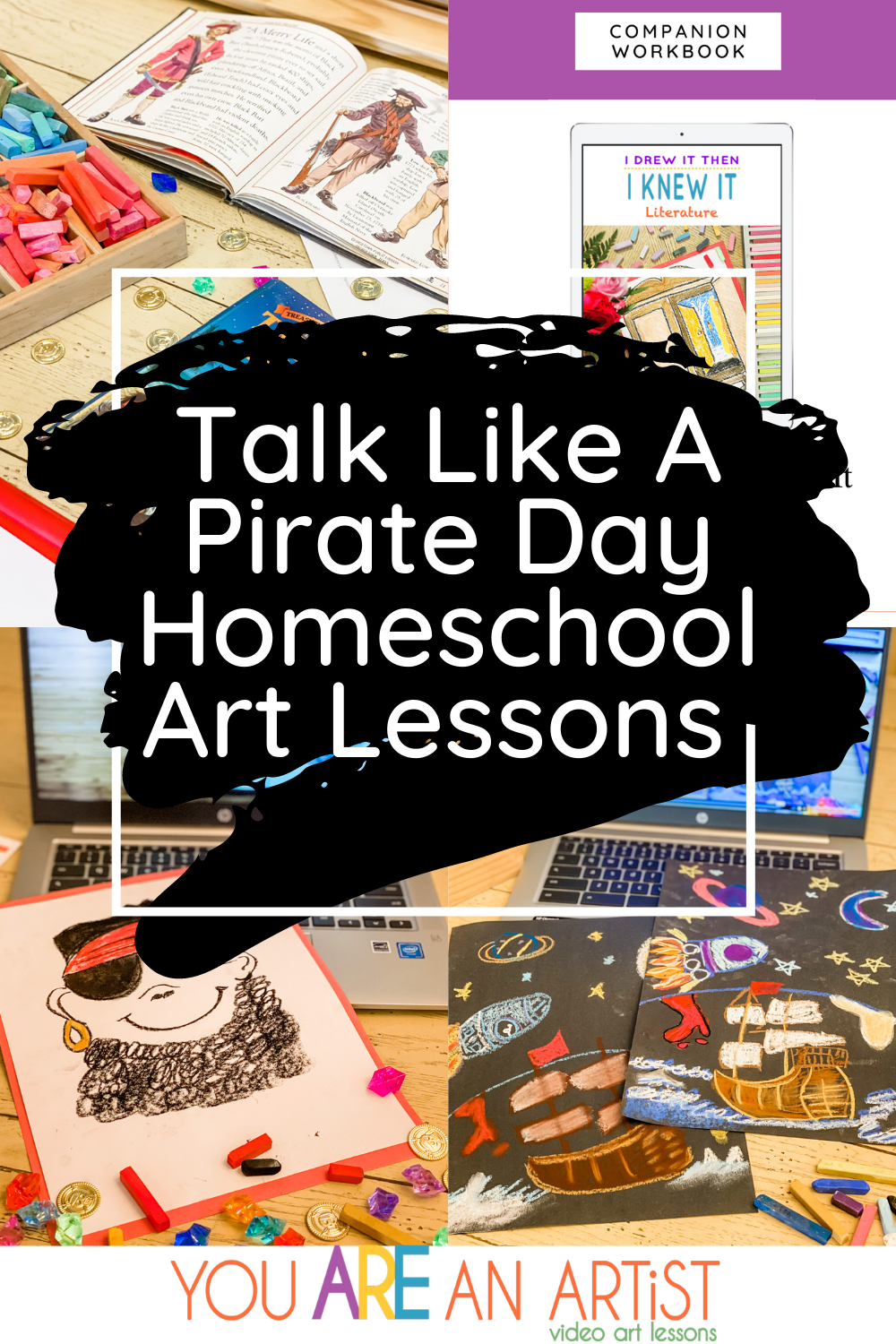 5 Things To Incorporate Into Your Talk Like A Pirate Day Homeschool Plans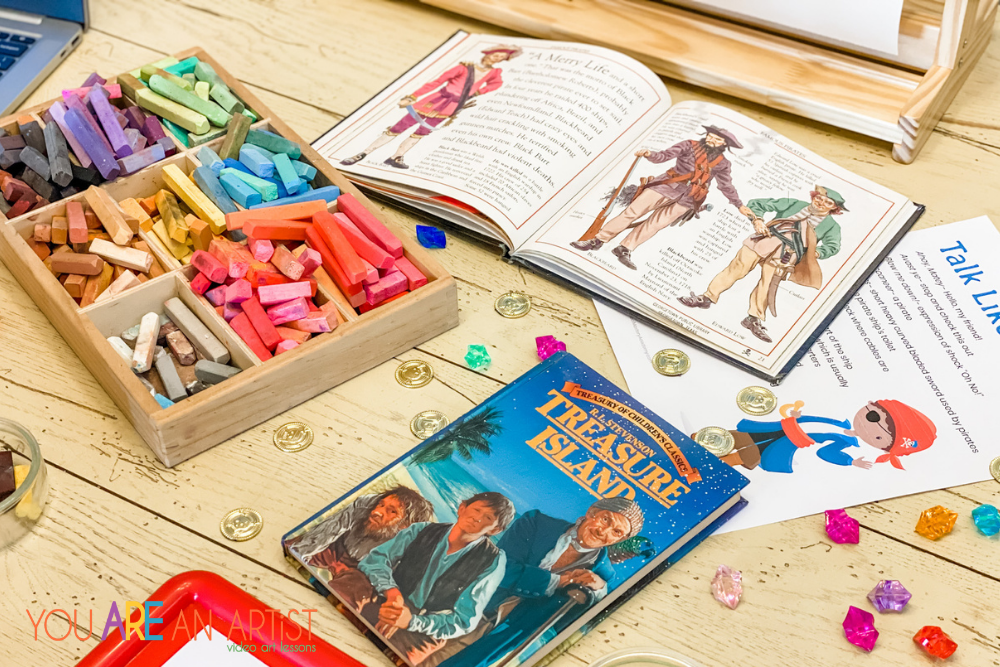 Art. Art is the perfect companion to an exciting day of learning. Exercise your hands-on creativity with Nana and join in on pirate-themed art lessons! Pirates, ships, and adventure maps are ready for you to enjoy anytime right inside the You ARE An Artist Membership.
Books. Talk Like A Pirate Day is perfect for picture books, classic pirate novels, and reading aloud. Choose a classic pirate tale like Treasure Island for a family read-aloud or Peter Pan. For younger students, you might prefer Pirate Boy or Magic Treehouse's Pirates Past Noon. 
Education. Don't think that you are slacking by enjoying a day such as Talk Like A Pirate Day. There are so many ways to keep the day educational. Our Literature Companion Workbook has a Treasure Island Lesson with fun writing prompts and fast facts to enjoy with the whole family. You can also find plenty of affordable educational pirate resources to use, such as a Talk Like A Pirate Vocabulary Cheat Sheet or pirate-themed printables to complete your homeschool day. Other educational ideas might include researching famous pirates like Blackbeard or look up how much a silver fourpenny is worth in today's money.
Movies. If you want to end the day on a high note or keep the day on a lighter note, movies are also a great way to go. Treasure Island, Pirates of the Caribbean, Peter Pan, or Hook are all excellent choices. 
Food. Blending in some fun foods and snacks is just another way to add to the already exciting day. Check your local restaurants; some of them give discounts and freebies to adventurous eyepatch-wearing little pirates. Or snack on some Pirate's Booty Popcorn or reward your pirates with gold-covered chocolate coins.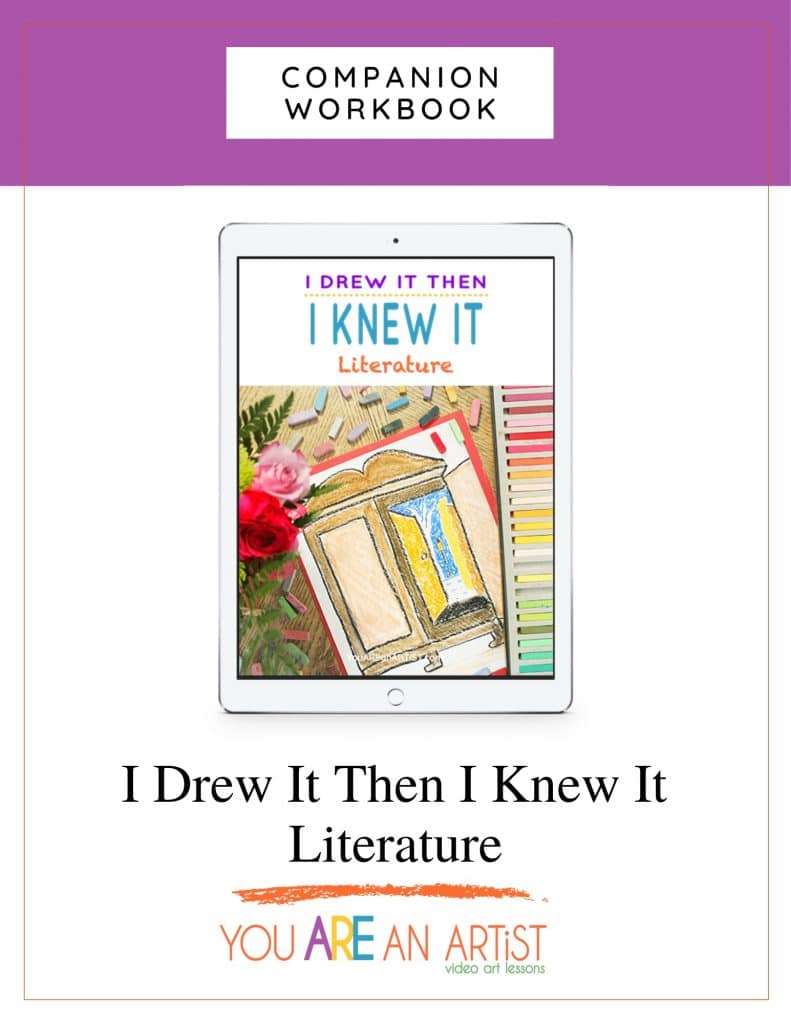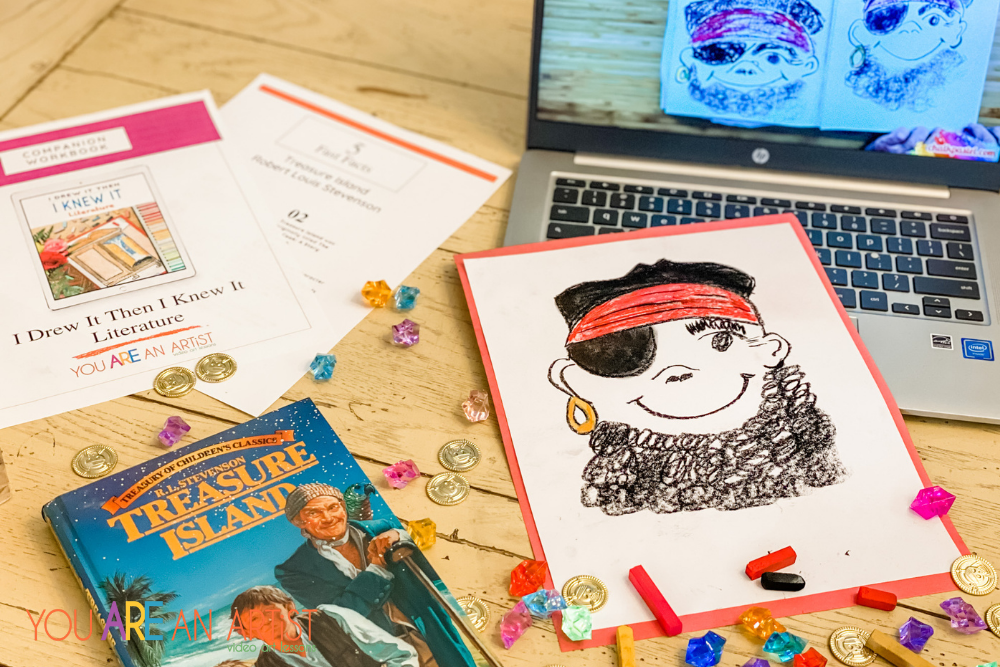 Talk Like a Pirate Day Homeschool Art Lessons
Adventure Map: The Adventure Map is perfect for all ages, and this is one that even your youngest learners can join in.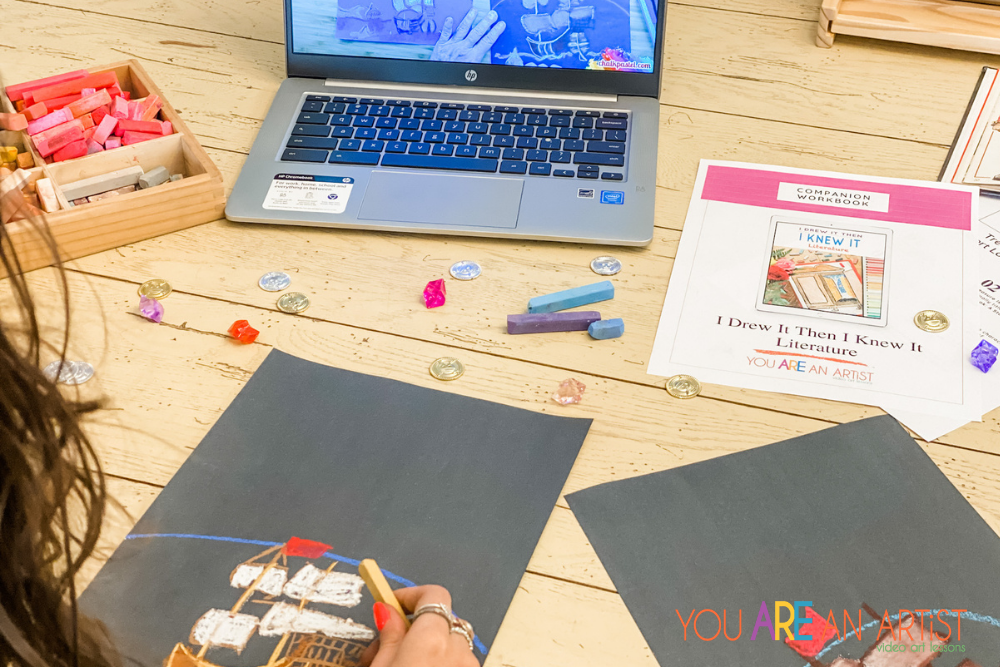 Pirate: My youngest kids had too much fun drawing this pirate, and I know yours will too!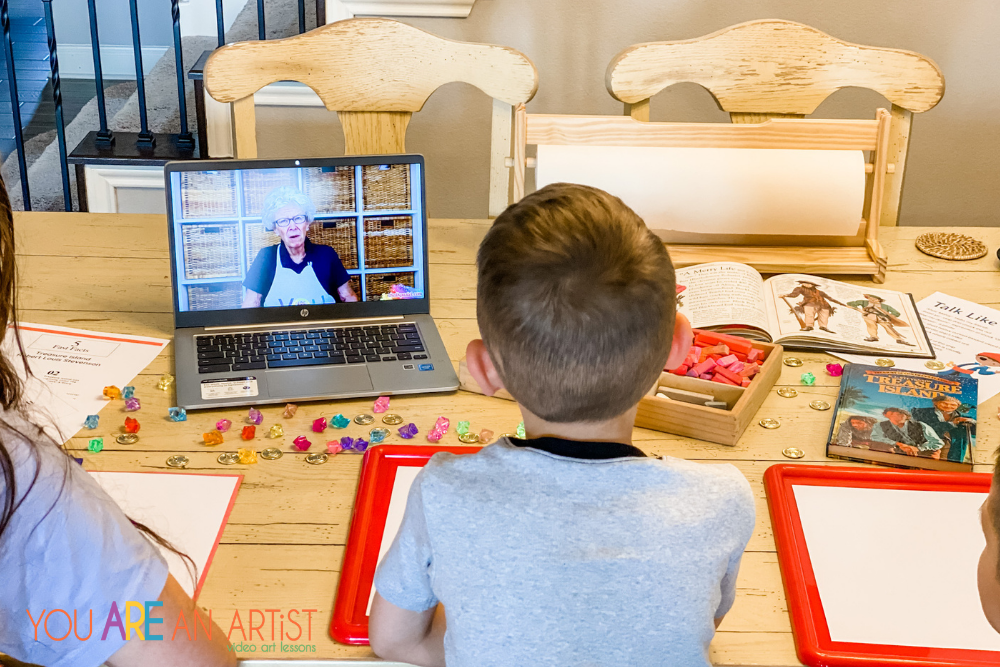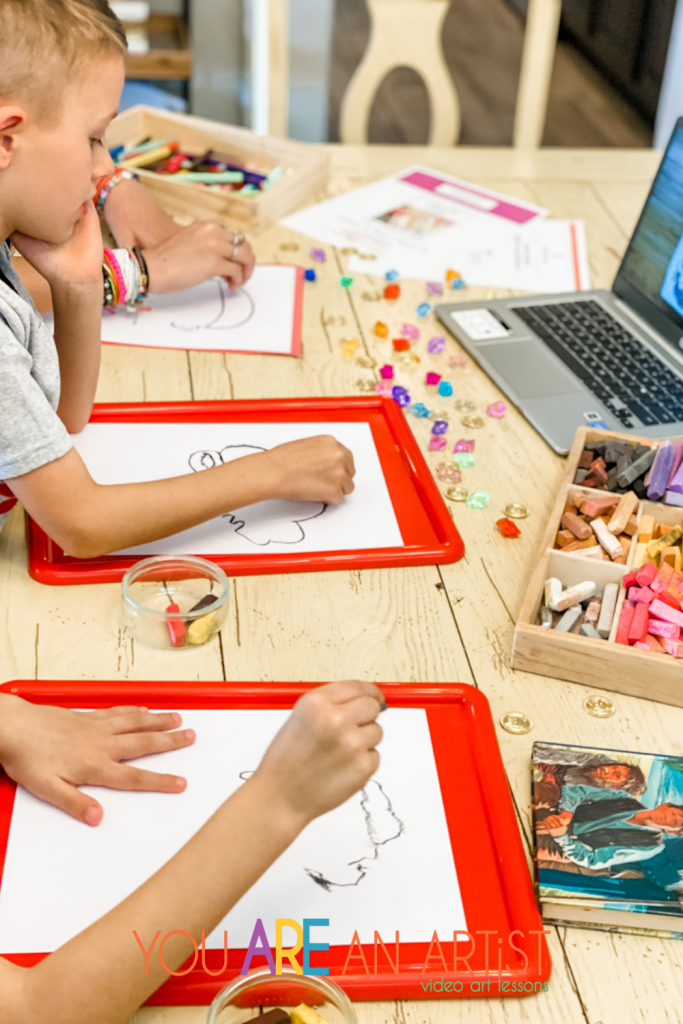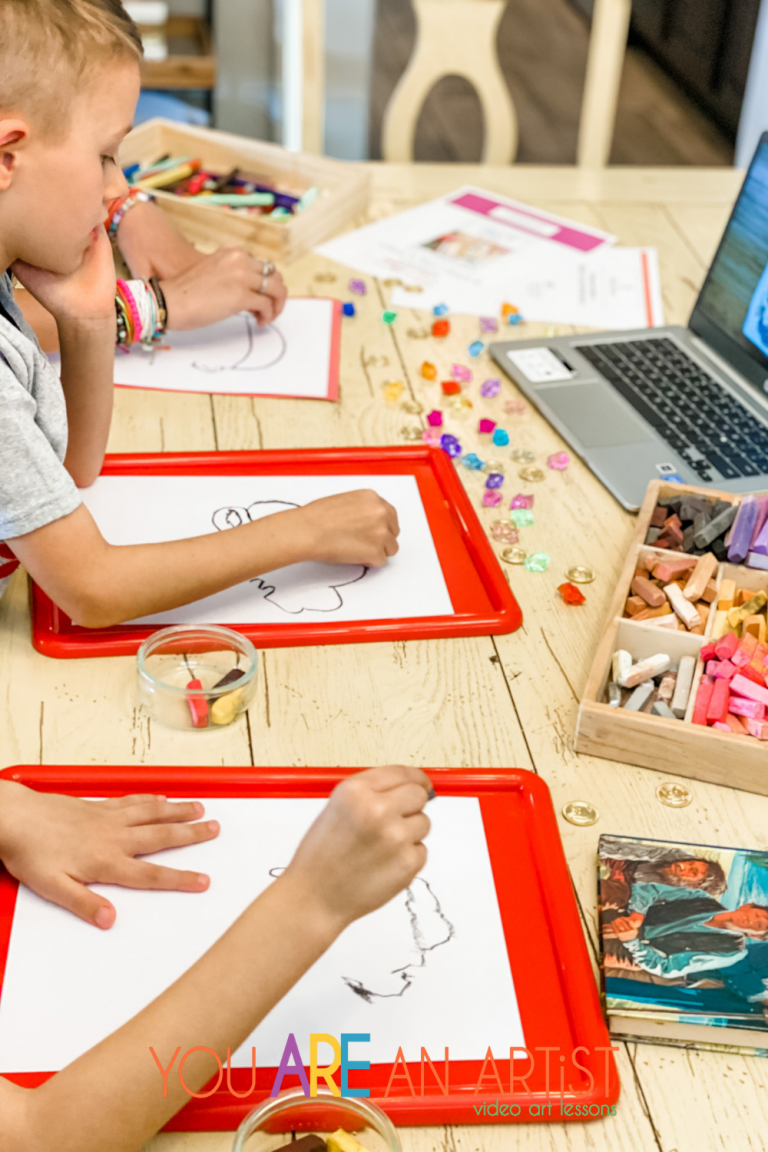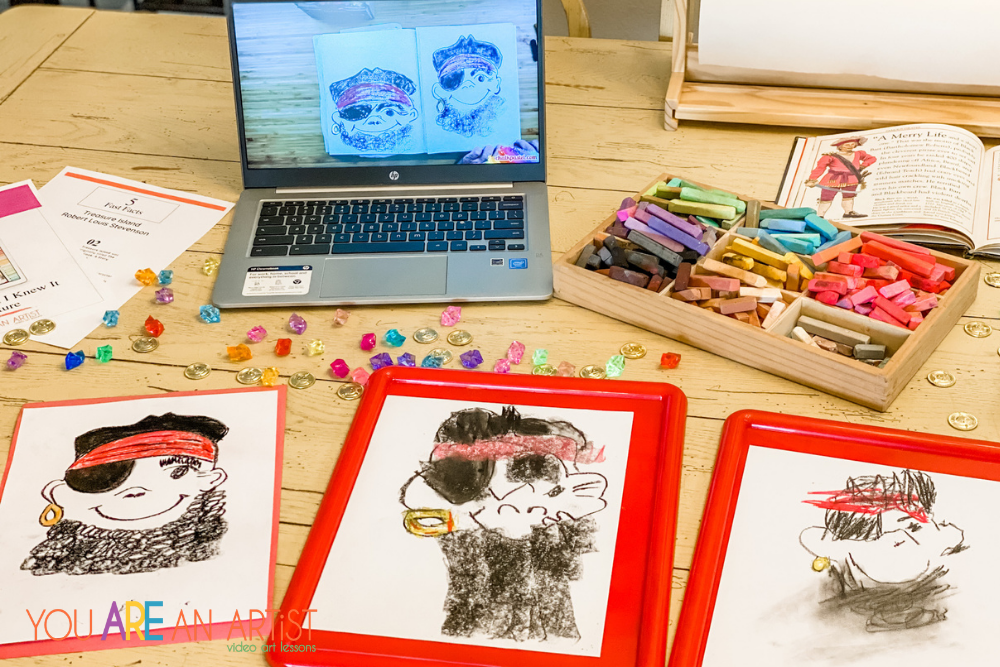 Peter Pan: If you add Peter Pan to your day, you have to paint these adorable Peter Pan hats!
Pirate Ship: Last but not least is Nana's Pirate Ship Art Lesson. This one is sure to please your arrrtists!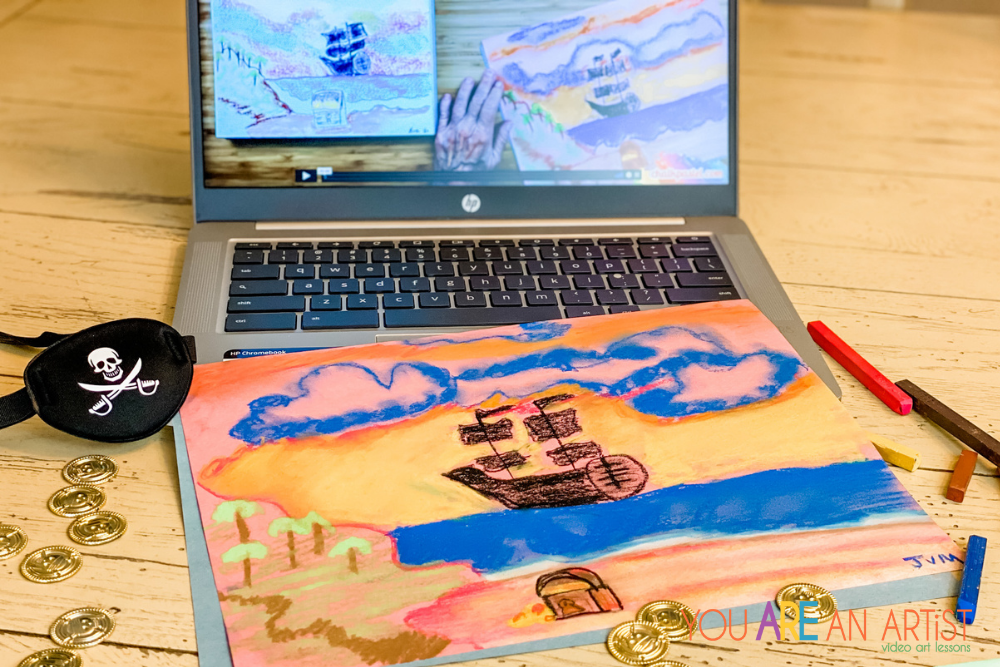 Benefits To Adding Homeschool Art To Your Days
If you are anything like I was when we began homeschooling, you may need some convincing to get you to put down your curriculum teacher's manual and enjoy a day like this. Like so many of you, I thought we would fall behind if we didn't complete every single day that was laid out for us. But, the truth is we need days like these in our homeschools. Days where we let go of expectations, schedules, and instead, we just have fun.
These types of days aren't a waste; they are the building blocks to cultivating a love of learning. Days like this keep our children excited to come back to the kitchen table without dread. We can shake things up and laugh while learning. But, our children need to see more of these. Days like these are memorable, and they are just what we all need sometimes. And luckily, YOU ARE AN ARTiST has so many ways to help us plan well!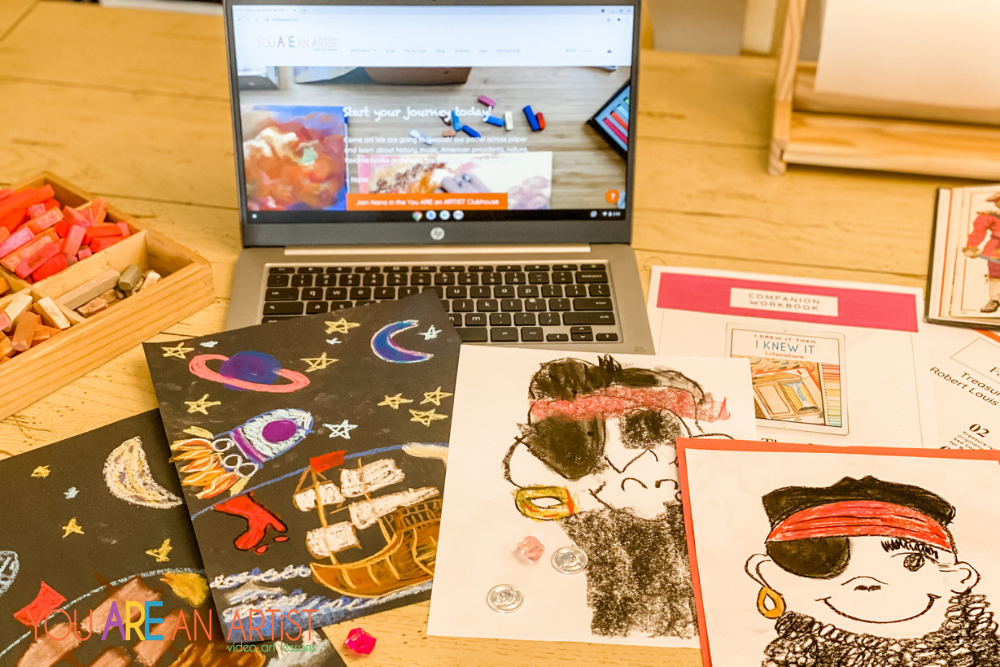 If you want to add more creative ways to learn in your homeschool, grab a You ARE An Artist membership. With over 800 art tutorials, you can add art to any homeschool lesson. With a membership, you will never run out of exciting ways to add a bit of fun to your homeschool.
Courtney is a Jesus-pursuing, native Texan, homeschool mom of three, and she believes homeschooling can be a peaceful and productive rhythm. At Grace, Grow & Edify she helps families create peaceful homeschooling atmospheres through faith, organizational strategies, and cultivating strong roots at home. She is also the founder of Homeschool Mastery Academy.