Christmas art for tweens can be difficult to find. These activities are an age appropriate and engaging way to celebrate the season!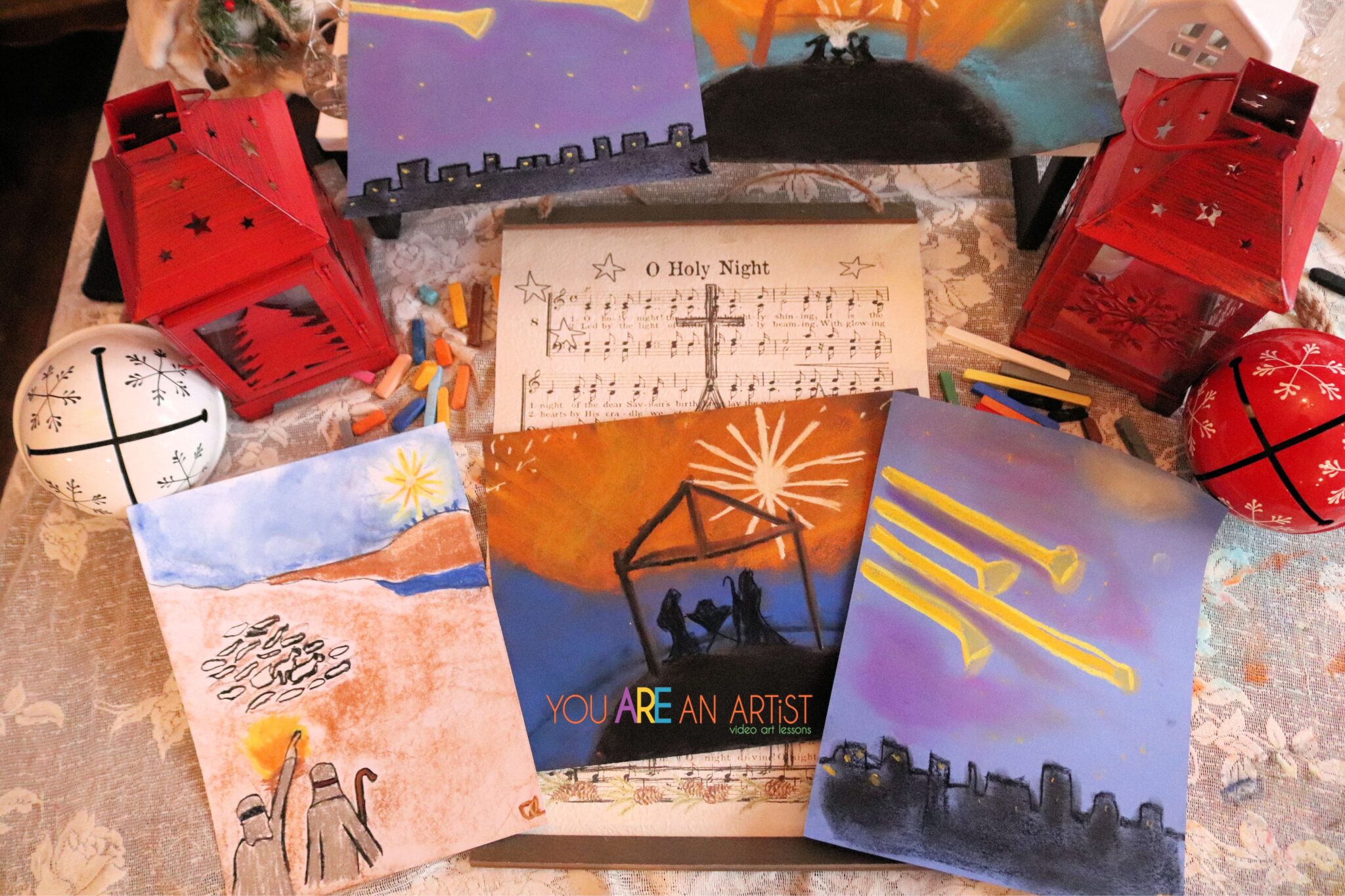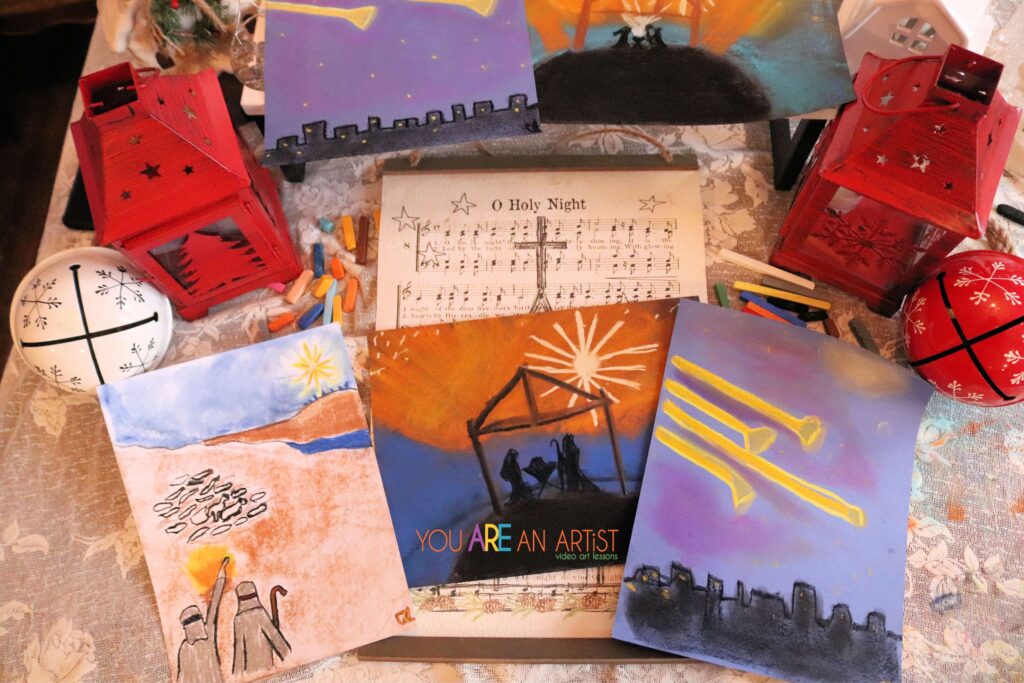 The Joy Of Christmas: Learning Through The Season
There is something about the Christmas season that makes learning a flurry of wintry magic! From baking yummy pies to gathering around a warm fireplace, this special time of merry making welcomes a sweet transition into our daily rhythm, encouraging a time of excitement and change. Bright, twinkling lights, cozy sweaters, and joyful Christmas carols softly invites an unrushed, unhurried atmosphere. The sweet shift signals the hearts of the home to slow down and embrace the festive season. This special time of learning in "Winter Wonderland" encourages a time of change that sparks family bonding, joy, and enthusiasm!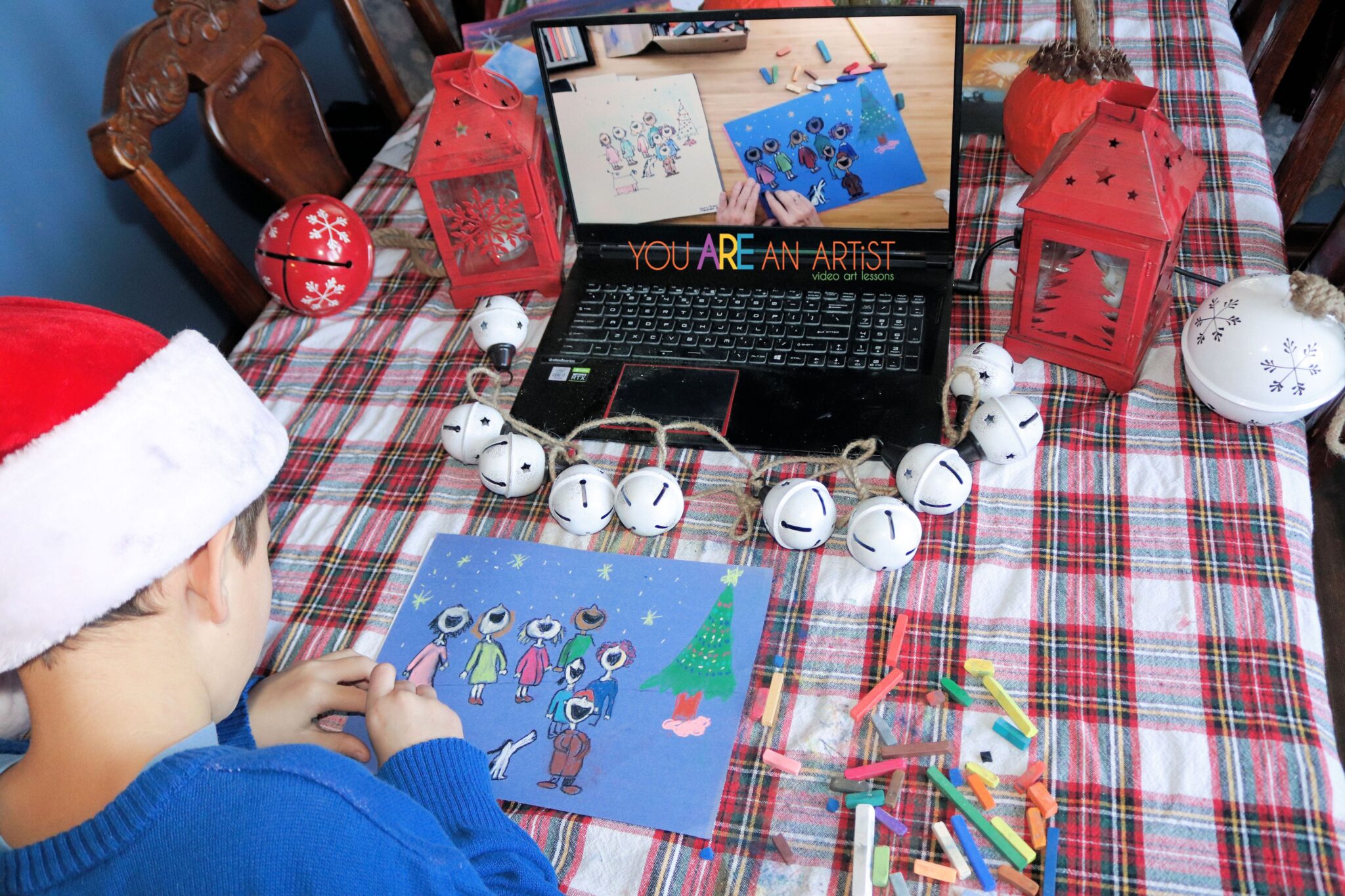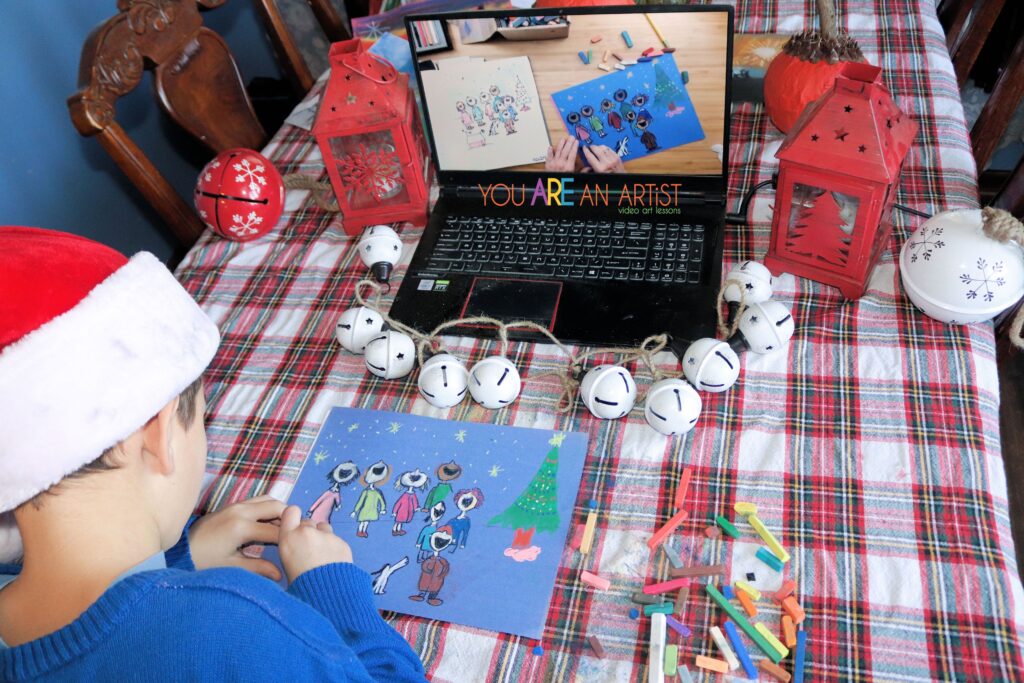 Finding Activities For Tweens: It's Not Easy
As children mature, finding activities that keep their attention can pose a challenge. During this shift from childhood to the "in between" stage, children don't fully put away their childlike ways, yet they begin to find the same activities monotonous and desire more independence. When this normal transition from childhood to tween years take place, parents may find it difficult to find family centered activities that keep their child engaged and enthused about learning.
As parents, this stage of development may leave us feeling confused. But, with the proper age appropriate activities, this transition can be simple! Here, at You Are an Artist, we keep your tween in mind and provide the best tools to hold their attention and keep learning fun!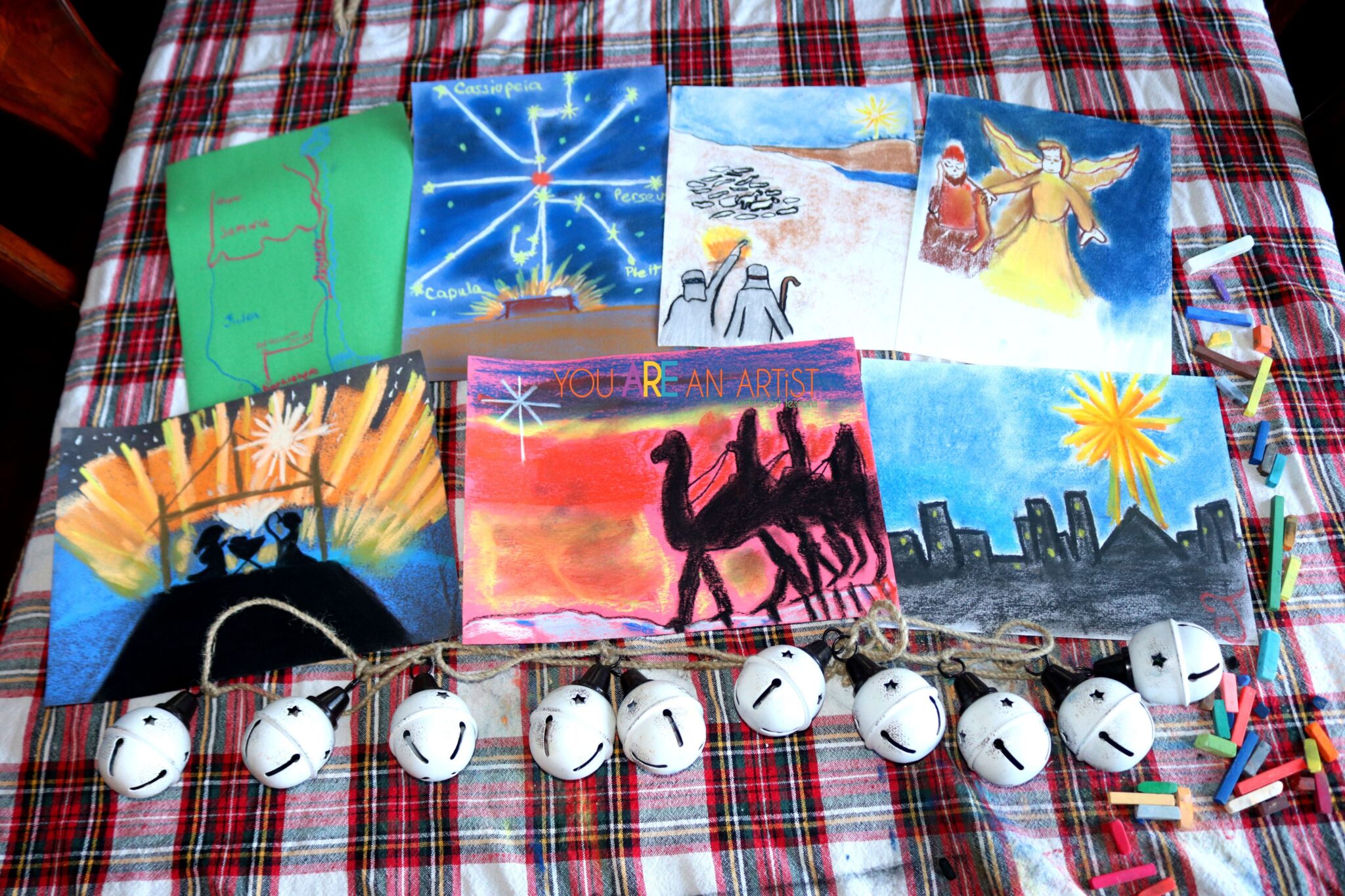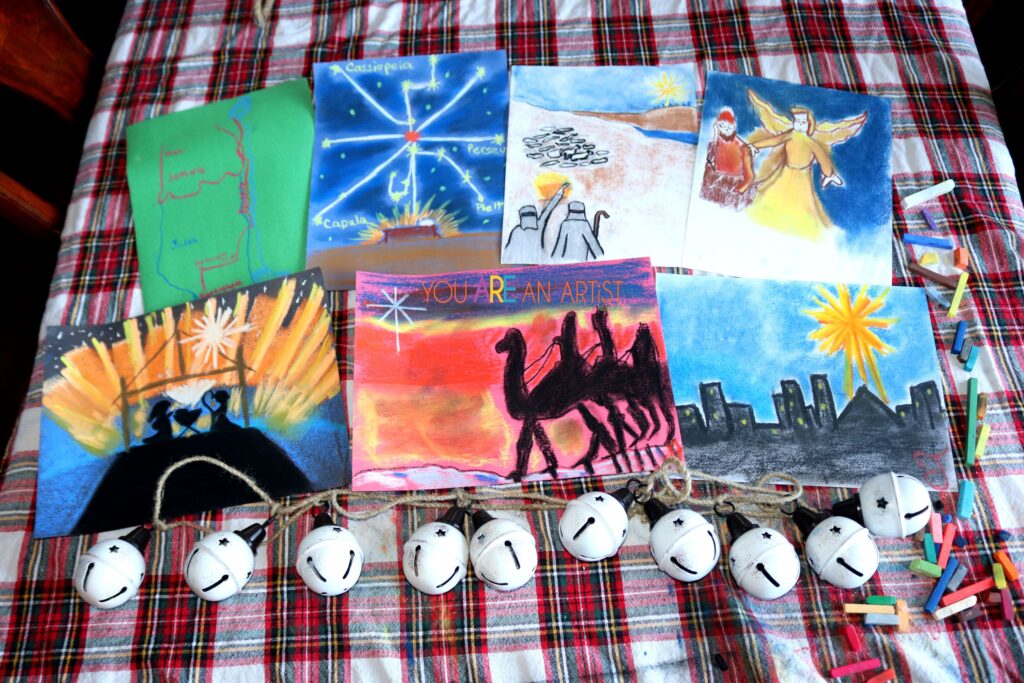 Christmas Art For Tweens: Activities For Learning And Fun
The Christmas season is quite special as we lead our children into an atmosphere filled with the story of Jesus's birth, composers, literature, nature, and art. Nana leads us with her wisdom and expertise during this cozy time of year. Not only will your tween participate in endless learning, he or she will walk away having the opportunity to immerse their hearts and minds in multi-sensory artistry.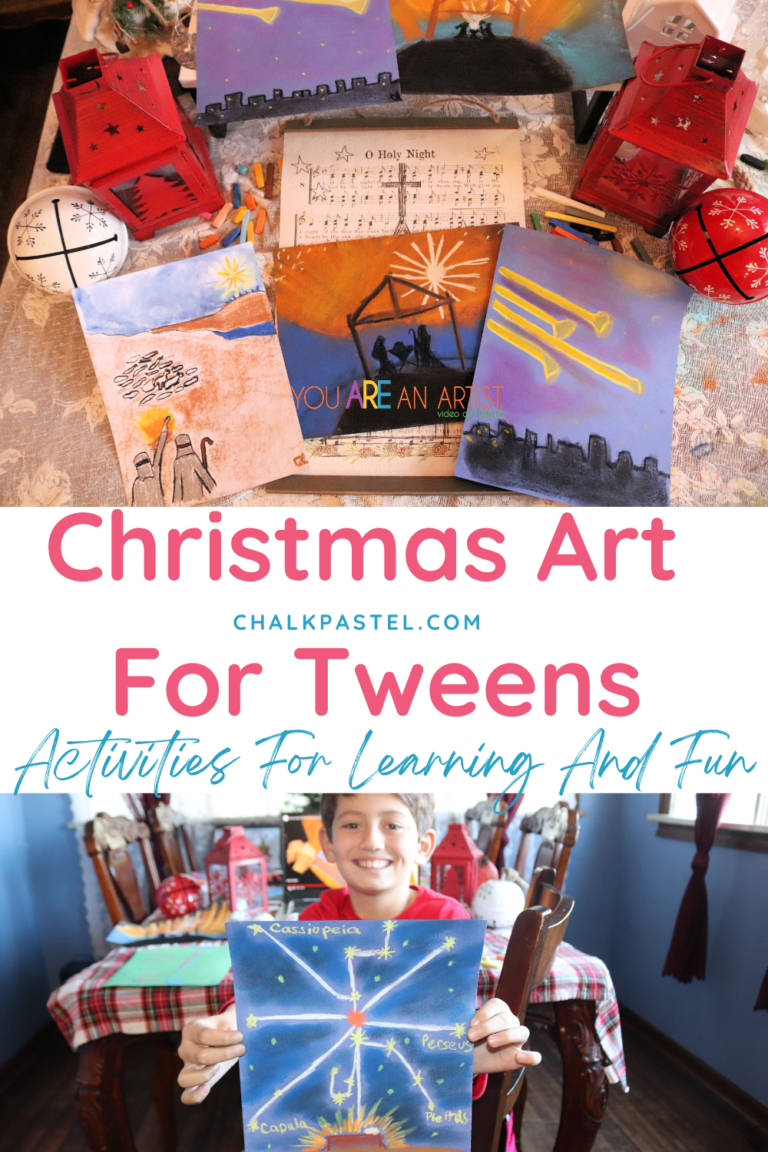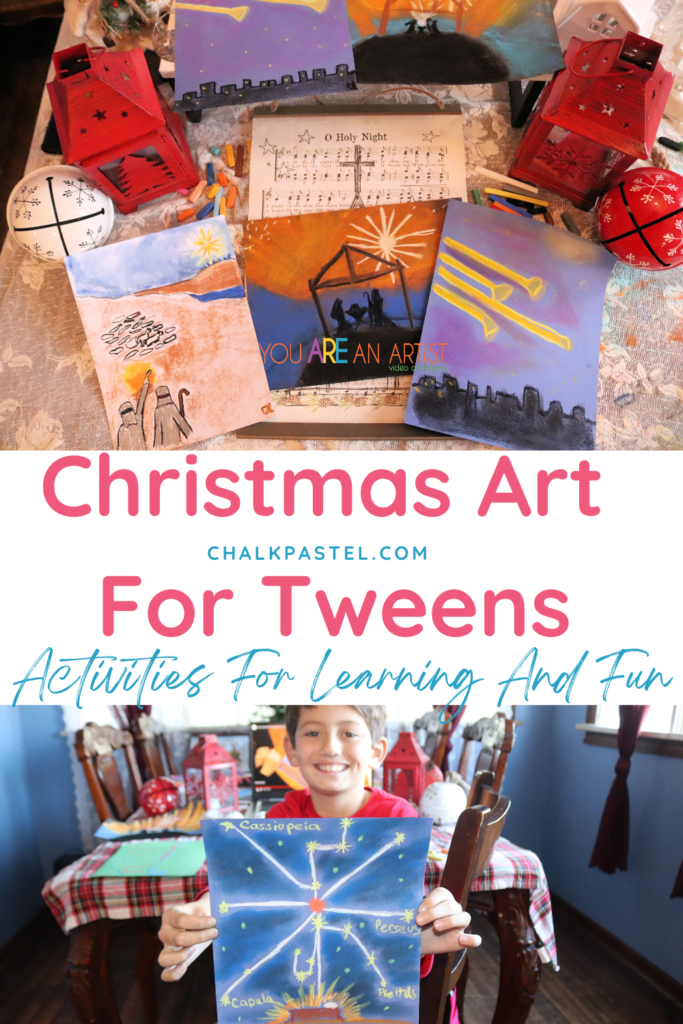 Grab a warm cup of hot cocoa, put on your fuzzy scarf and winter coat, then hang onto your hat, because we are about to have a flurry of colorful, wintry fun!
Draw Your Way Through the Story of Christmas with Nana. Your child's masterpieces will bring a beautiful reminder of the events leading up to our Savior's miraculous birth! No need to rush these amazing art lessons. Take one lesson a day or one lesson a week, play Handel's Messiah, and let the gentle artwork bring a time of bonding and a delicate atmosphere of learning…..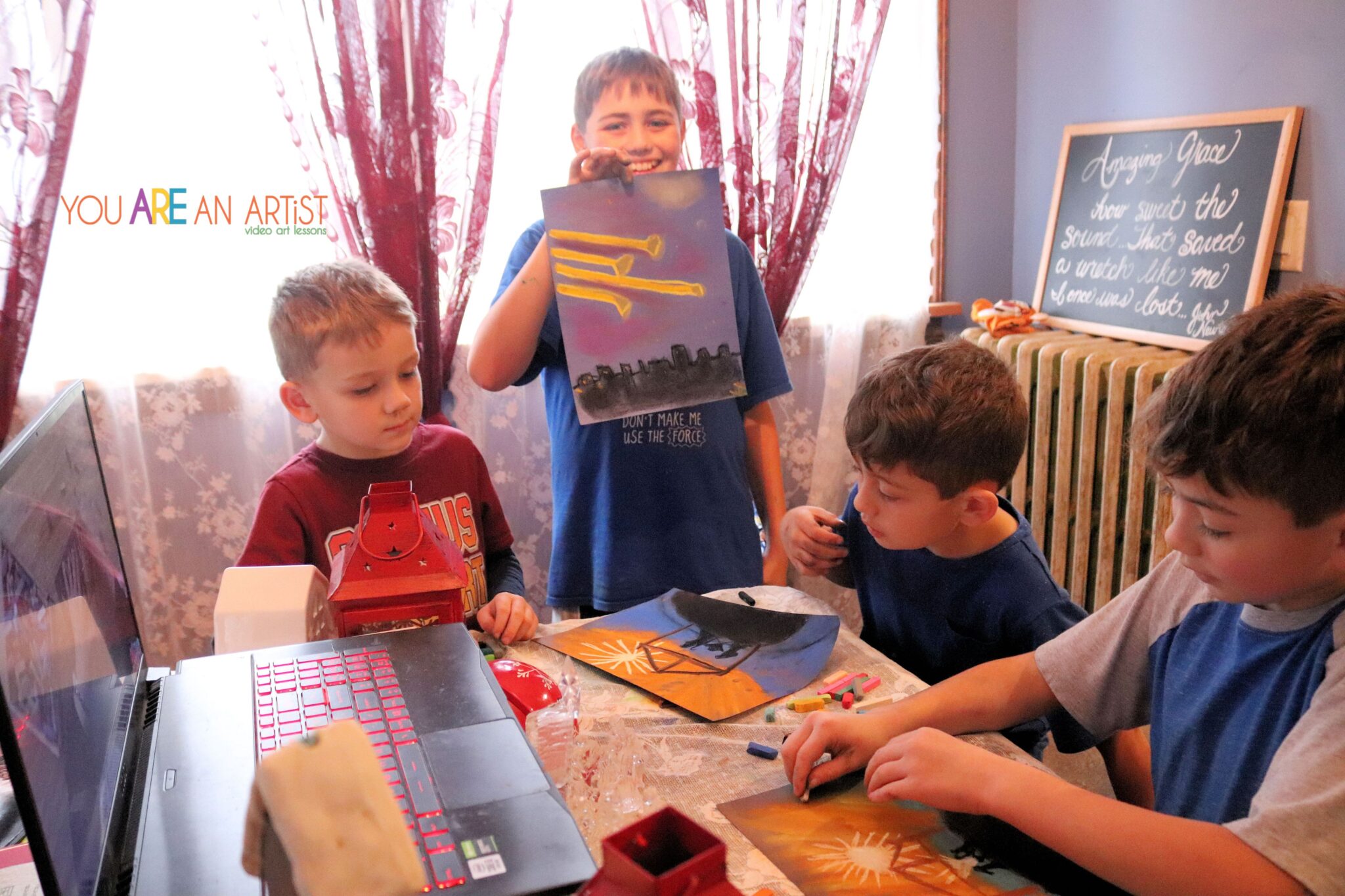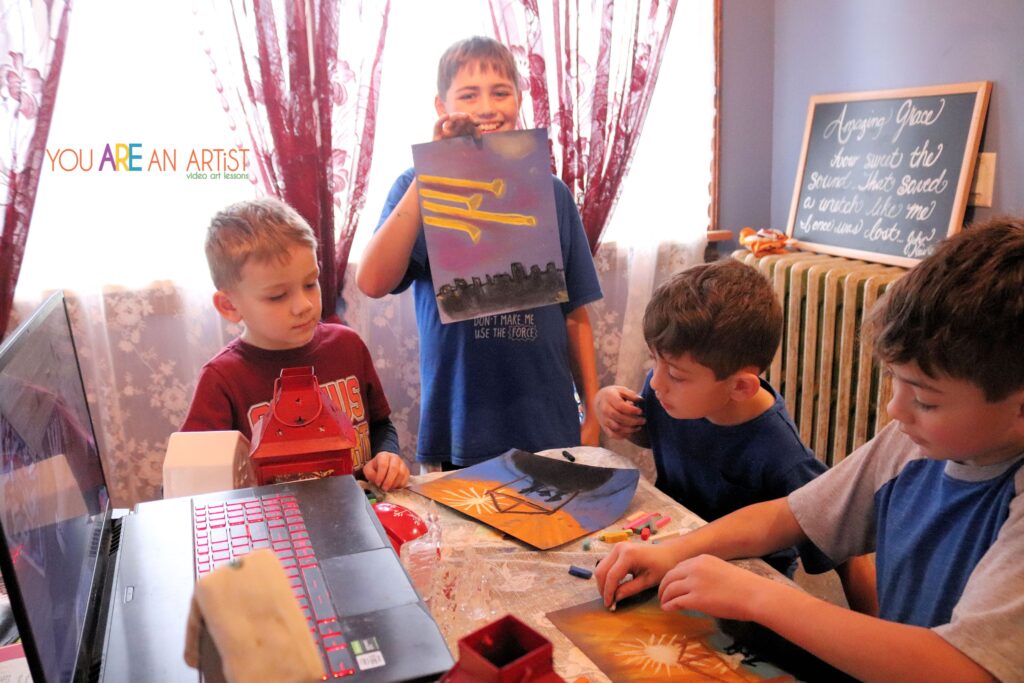 Welcoming Messiah Lessons (Angels Announce Jesus' Birth)
Learn about Handel's "Messiah", an oratorio, that tells of Christ's birth, death, resurrection, and ascension. Couple this composer study with Nana's art lesson, Angels Announce Jesus" Birth, with bright angelic trumpets. (pictured at top!)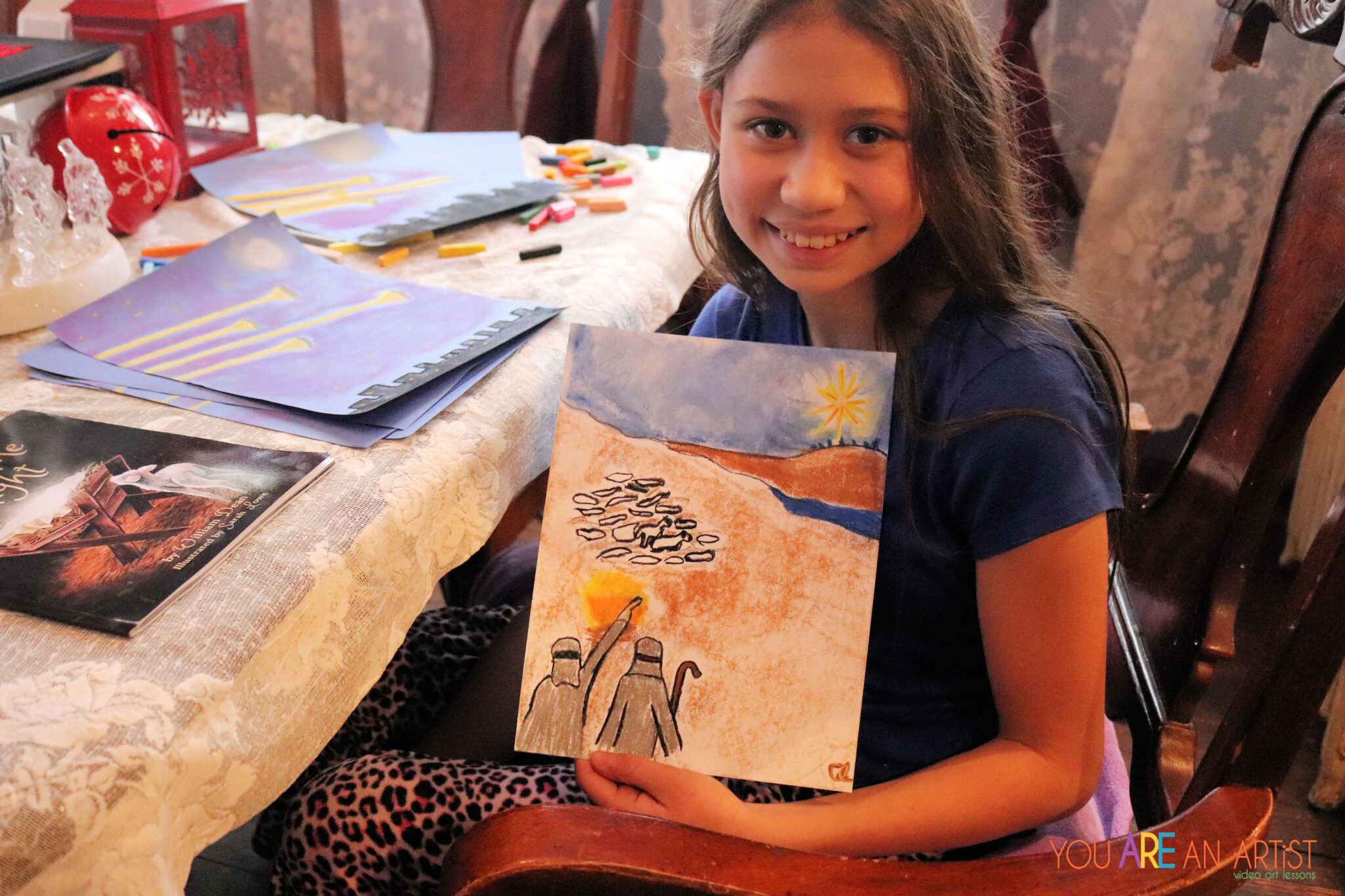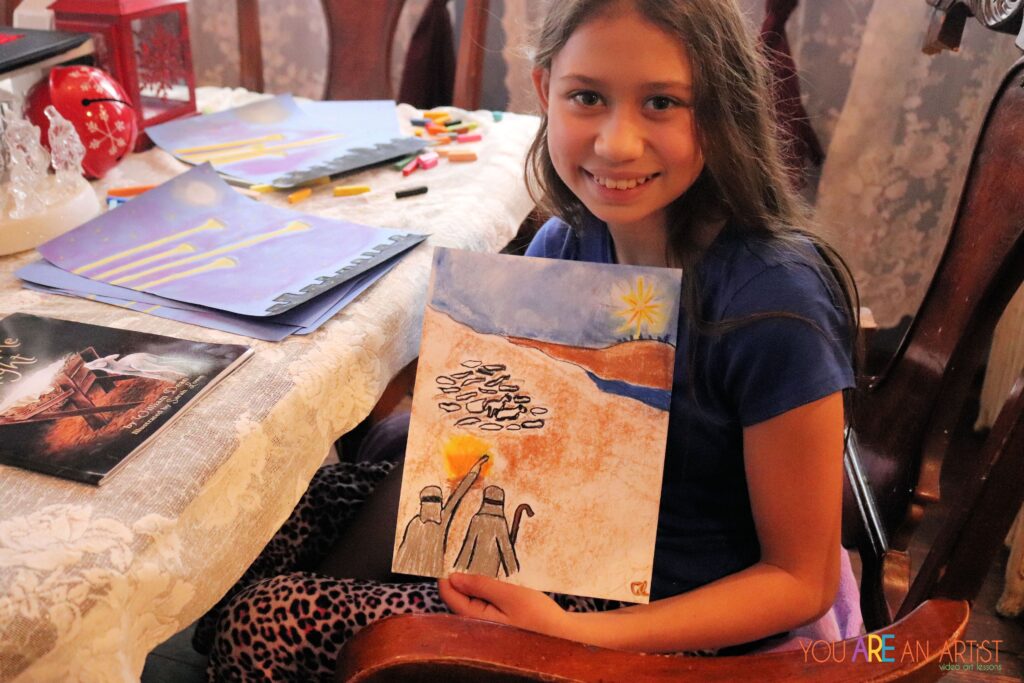 While Shepherd's Watched Their Flocks By Night
While sheep rest and shepherd's watching, paint a stunning star announcing Jesus' birth.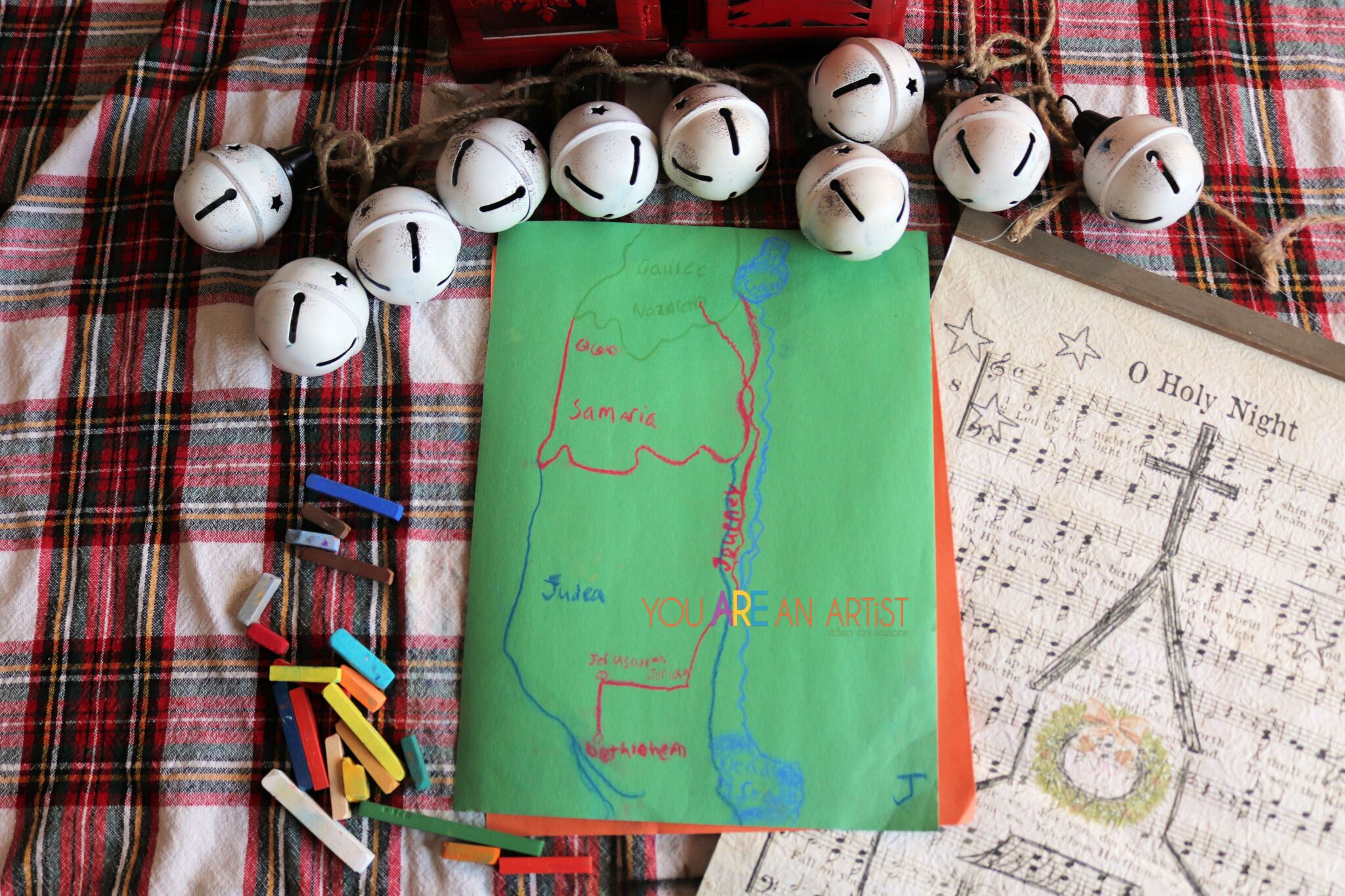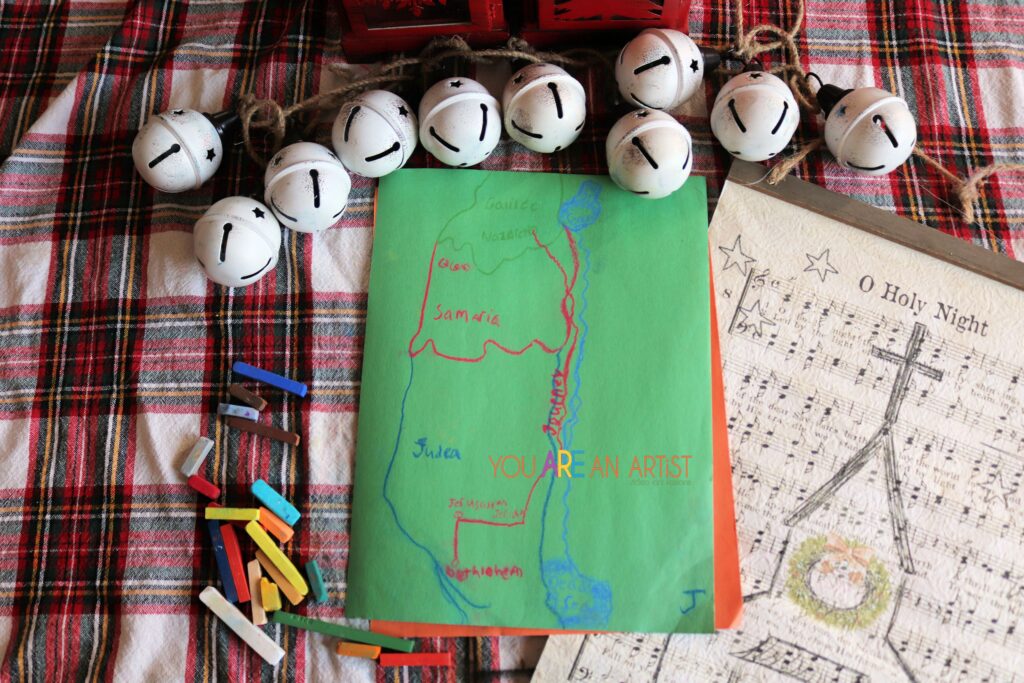 Biblical Map to Bethlehem
Add a touch of geography and draw a map of Mary and Joseph's journey to Bethlehem.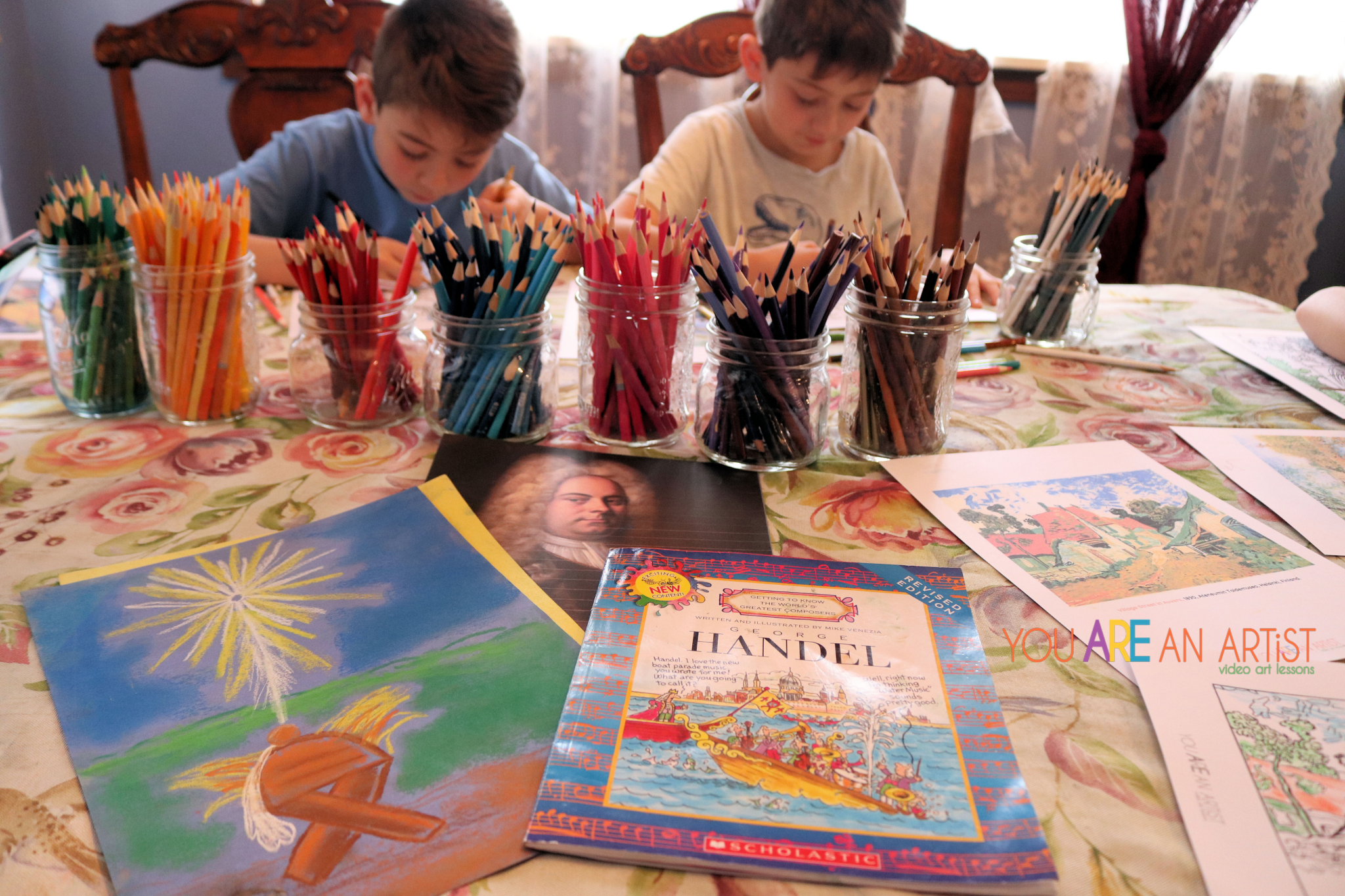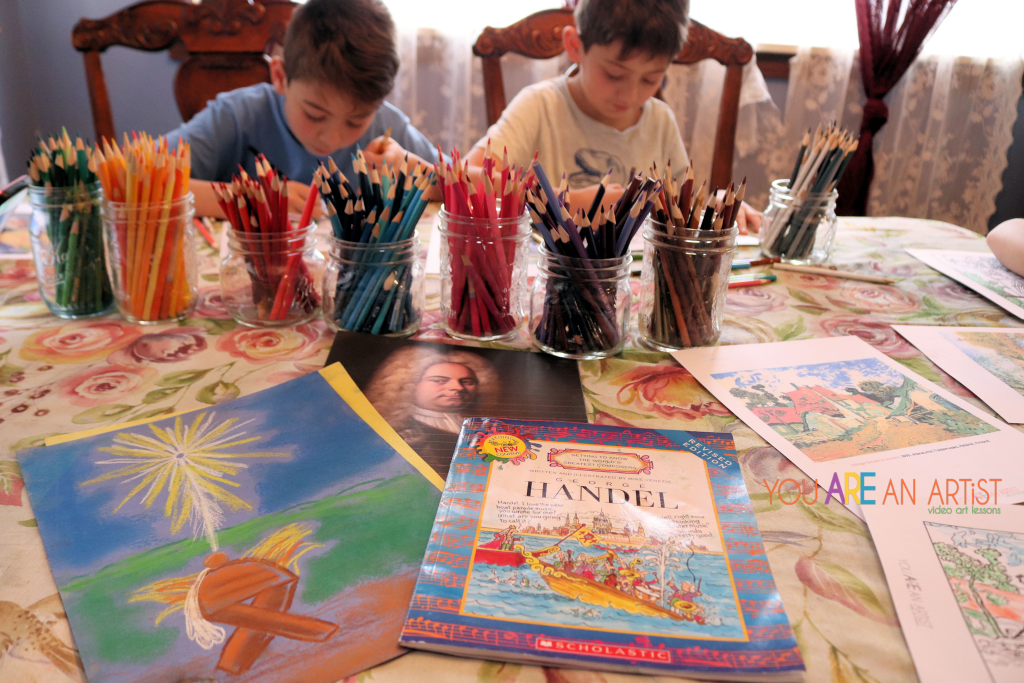 For Unto Us a Child is Born (Babe in a Manger)
Study the famous composer, George Frideric Handel and paint the chorus of "Messiah", For Unto Us a Child is Given. This praiseworthy art lesson celebrates Handel's oratorio and Jesus' birth. For a more in depth study of George Frideric Handel, check out You Are An Artist's Van Gogh and Handel Art & Music Appreciation Unit Study.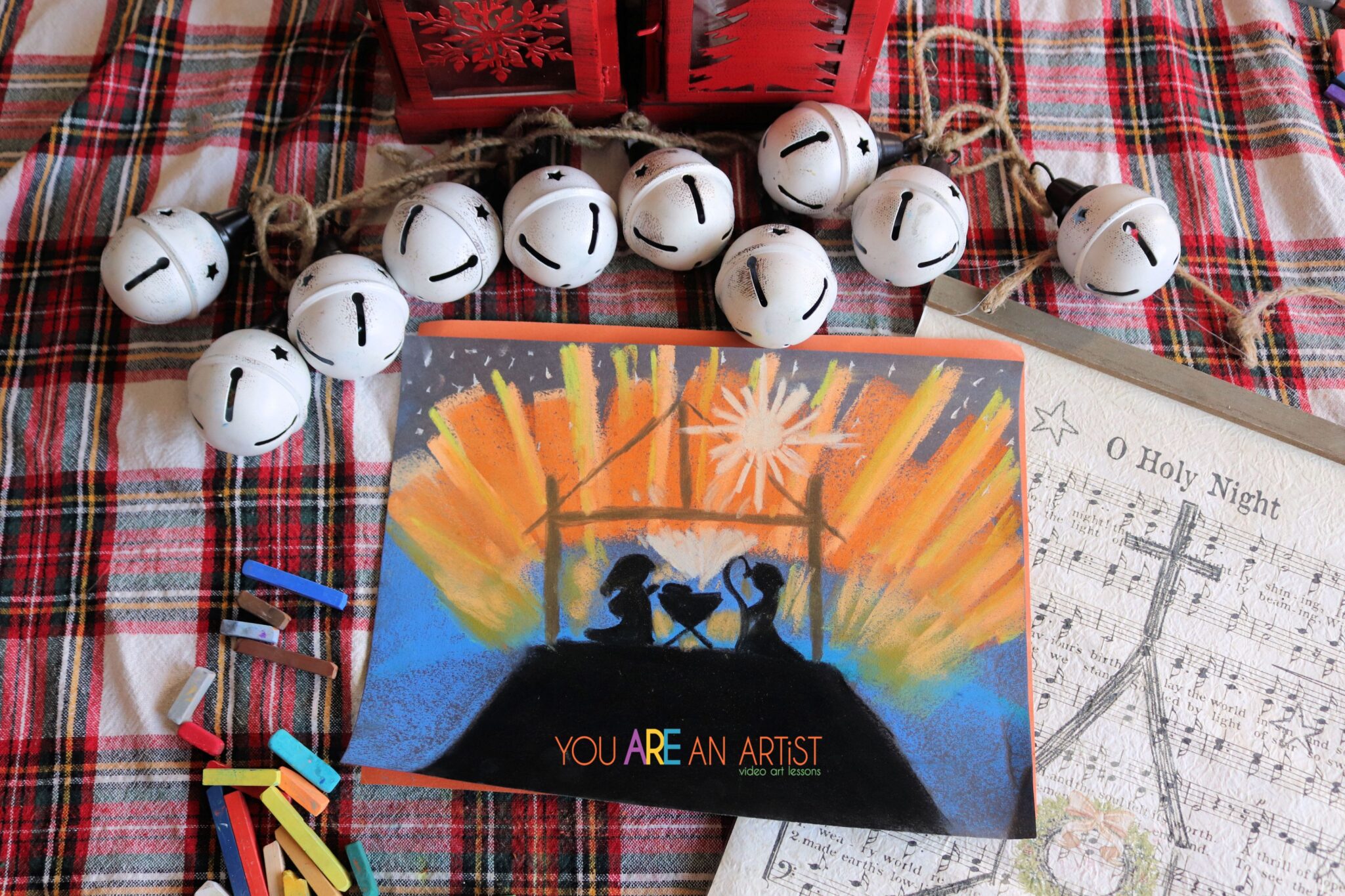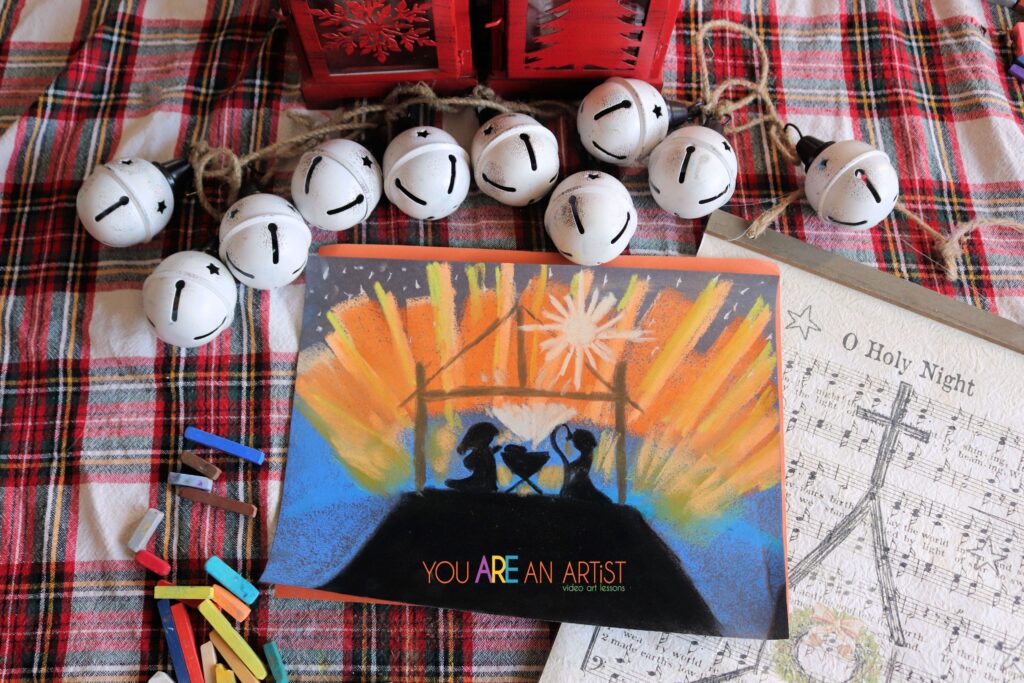 Away in a Manger Online Art Lesson
A glorious nativity scene with a bursting sunset!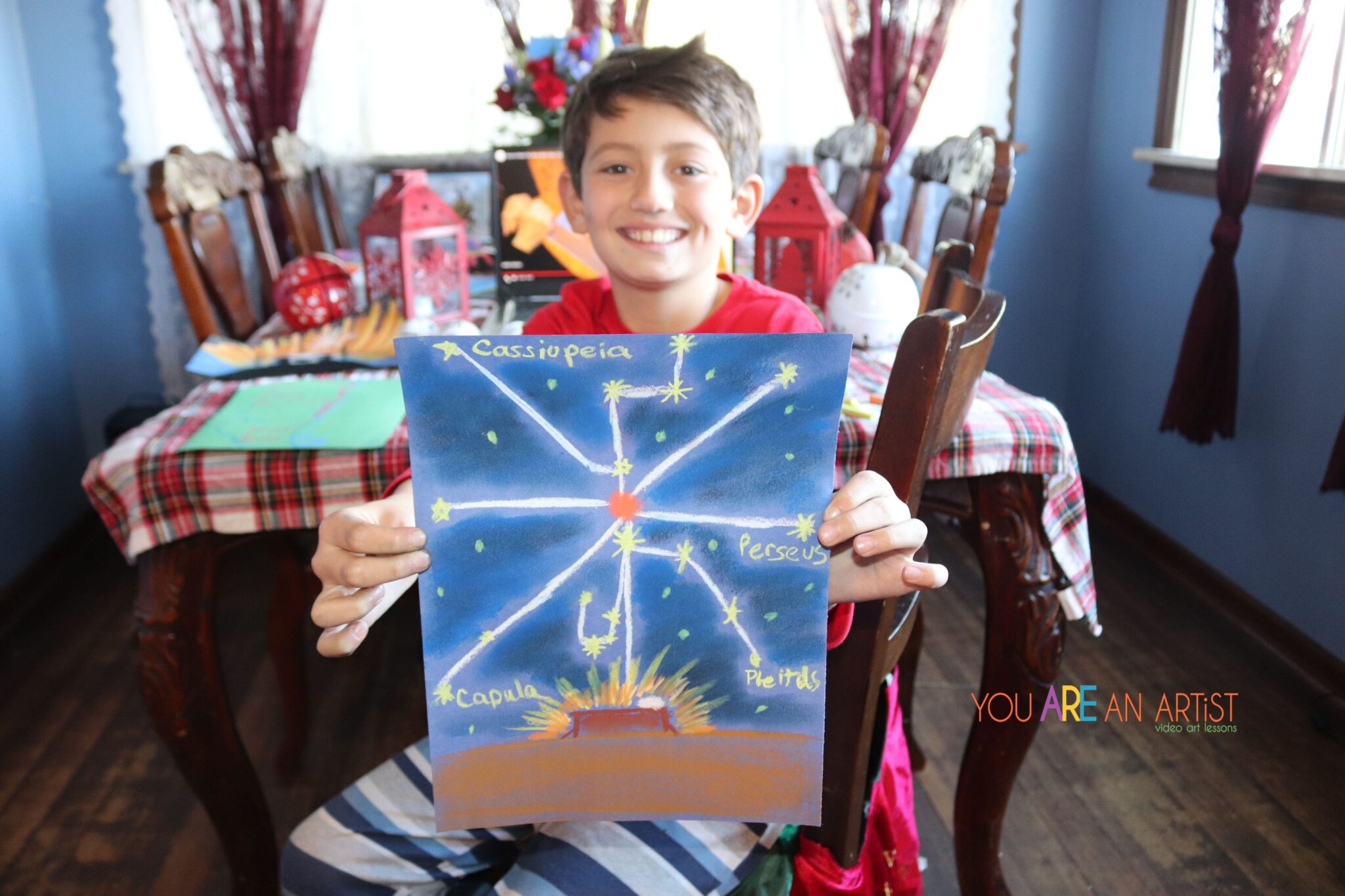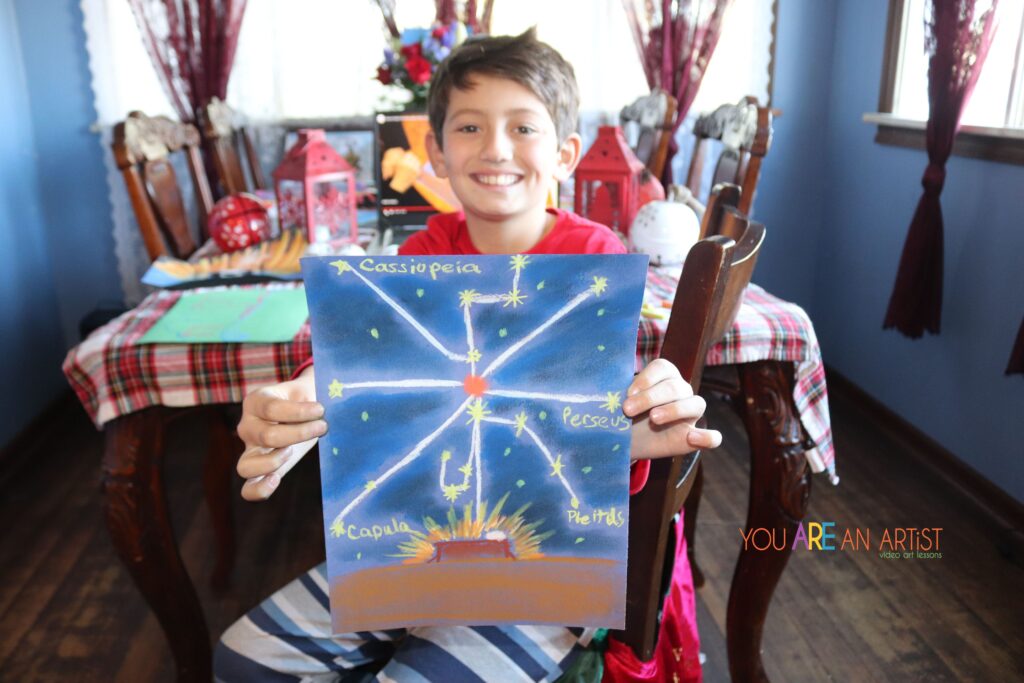 Wise Men Star Chart to Jesus
Science and art? Why, YES! Become an astronomer and draw a sky chart with Nana! Paint a "suggestion" of how the stars may have appeared in the sky while the wise men traveled to Bethlehem.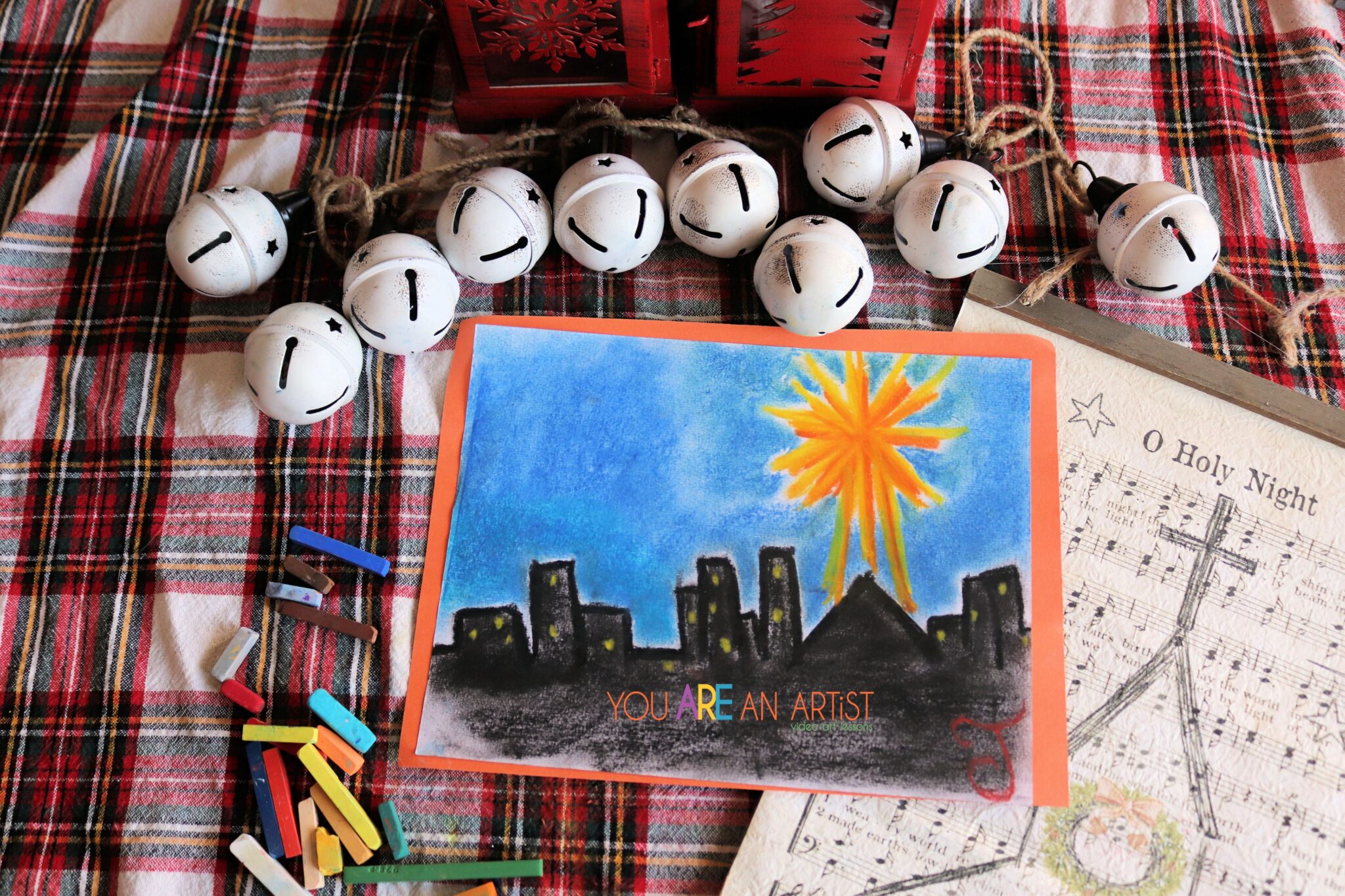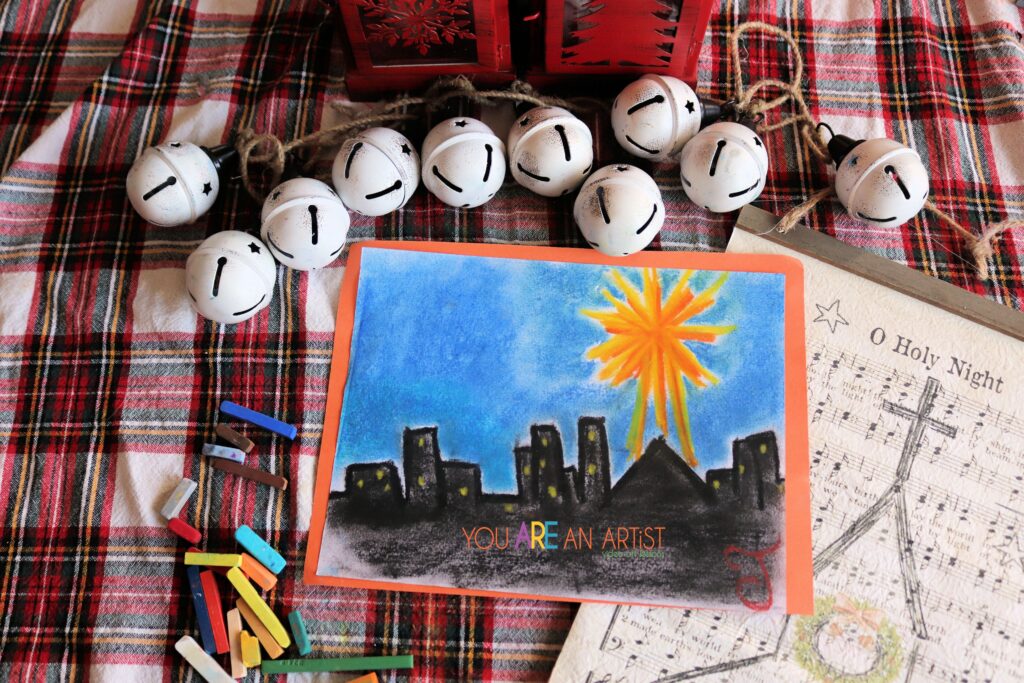 Christmas Star
A serene night time scene of a bright and shining star hovering over Bethlehem.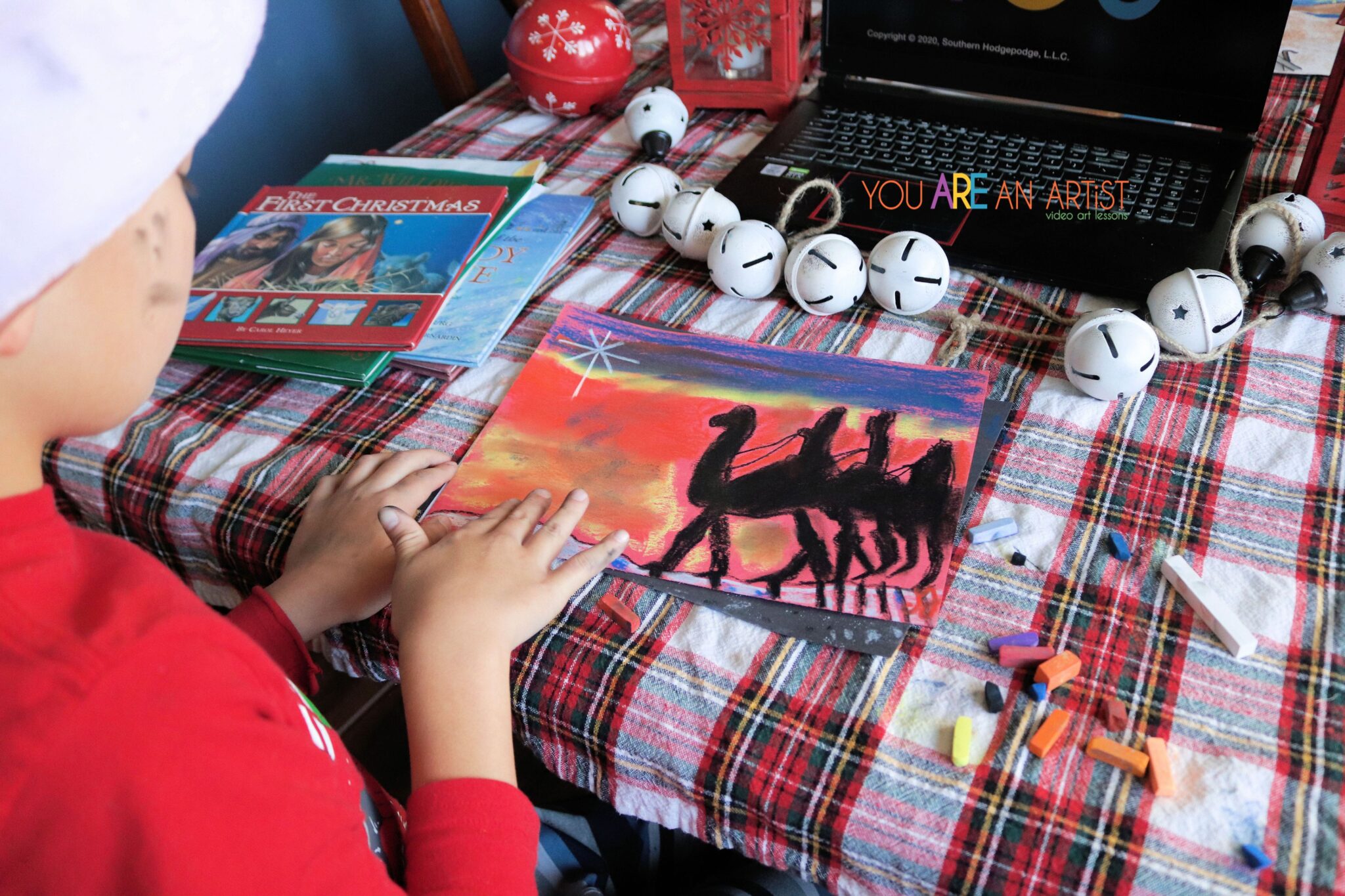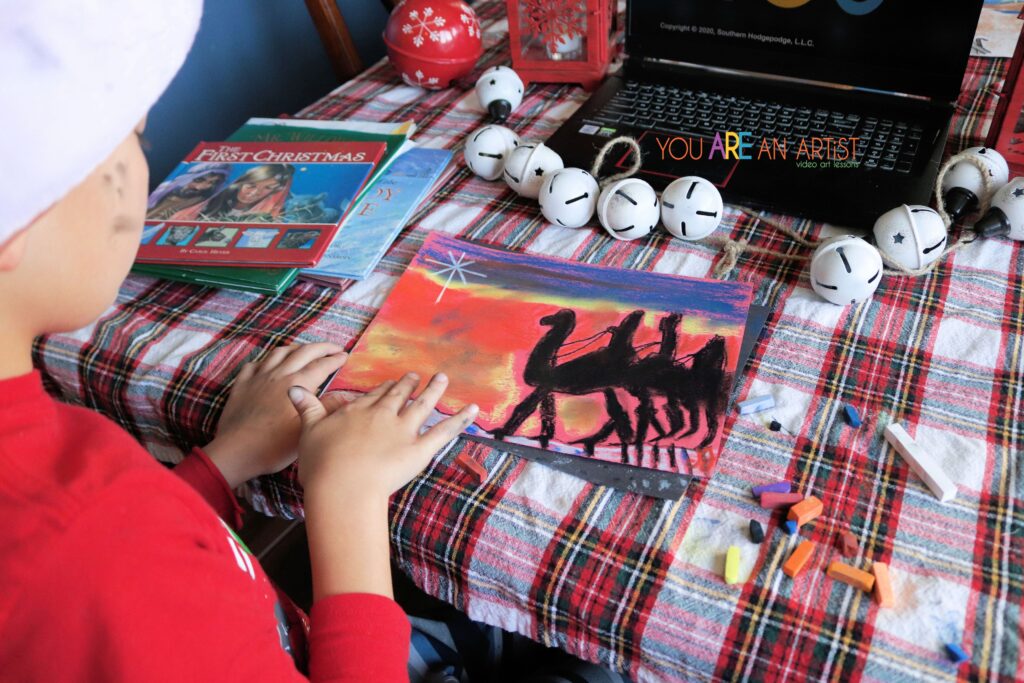 We Three Kings
One of our favorites! Draw the silhouette of the three wise men riding on camels to see the King of Kings! Enjoy the twilight hours and illuminating colors brimming from this painting. Enjoy a hymn study by Dawn Peluso to accompany this stunning art lesson.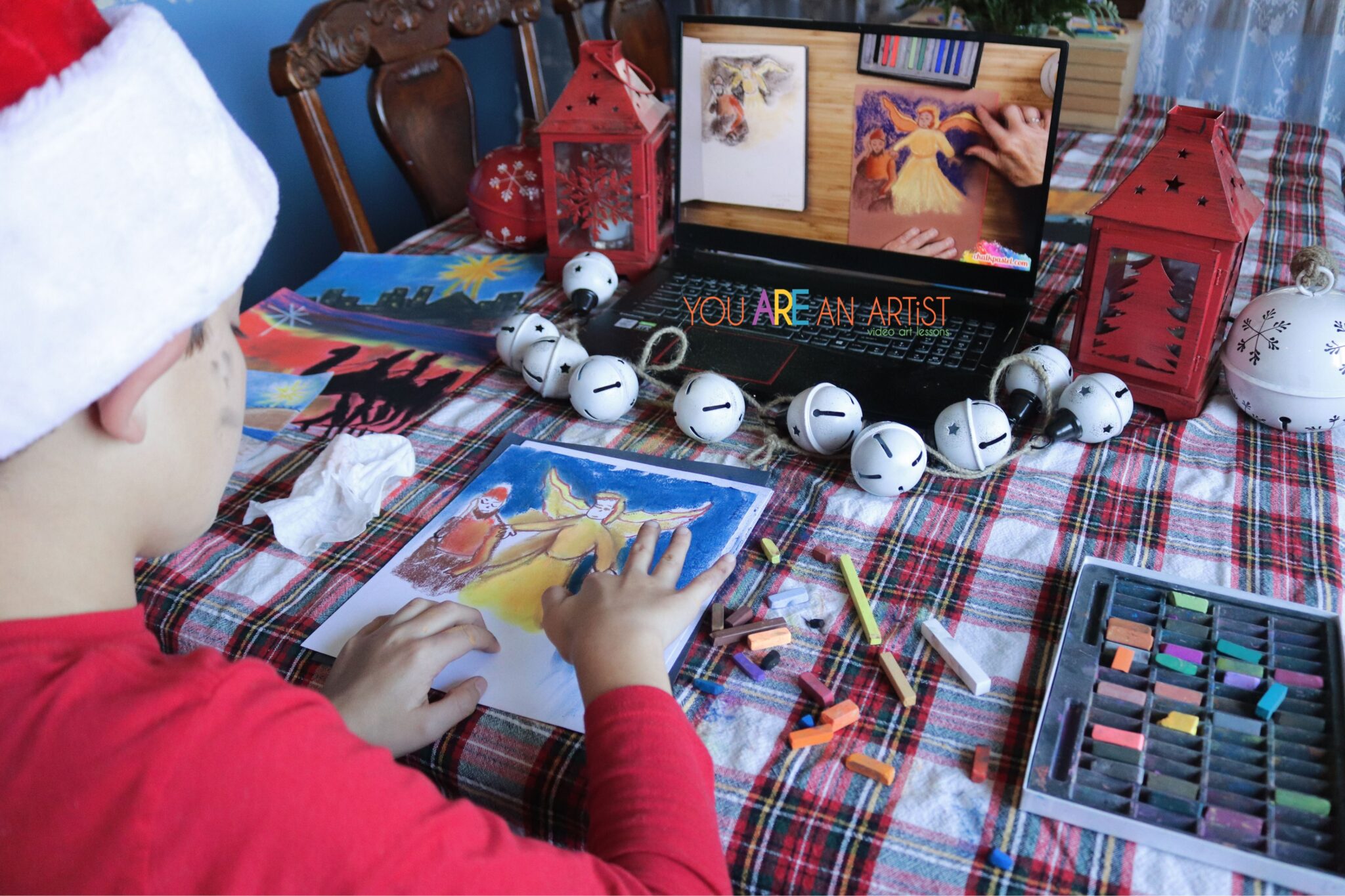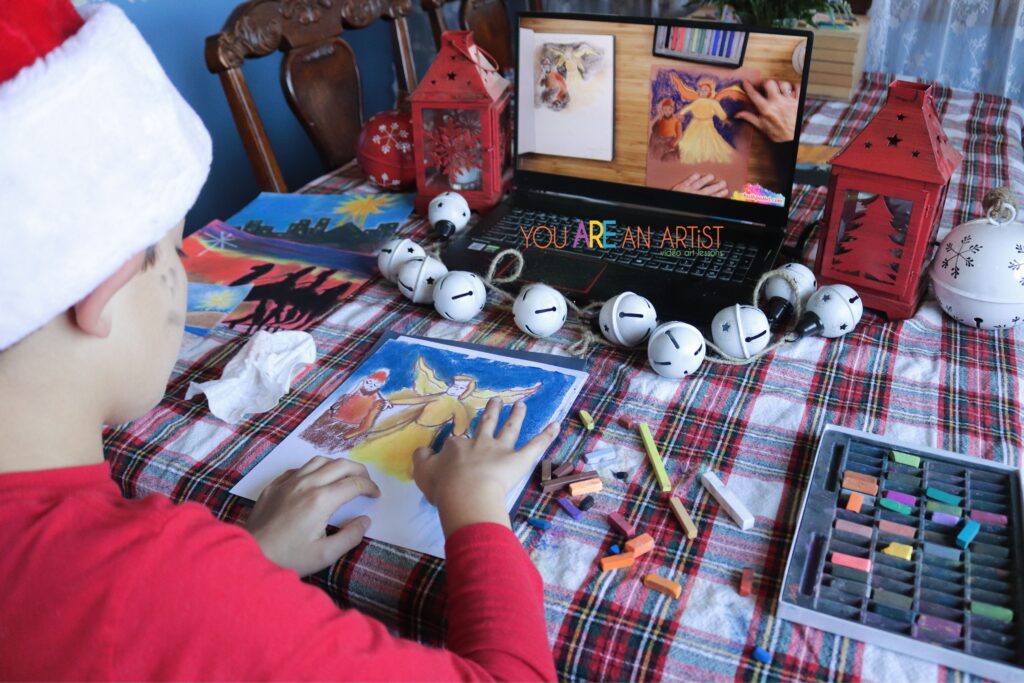 Rembrandt Dream of Joseph
Inspired by the Dutch painter, Rembrandt, paint the scene of a glorious angel appearing to Joseph in a dream. The meaning behind this painting marks an important event in Biblical history as the angel shares a tragic event to follow.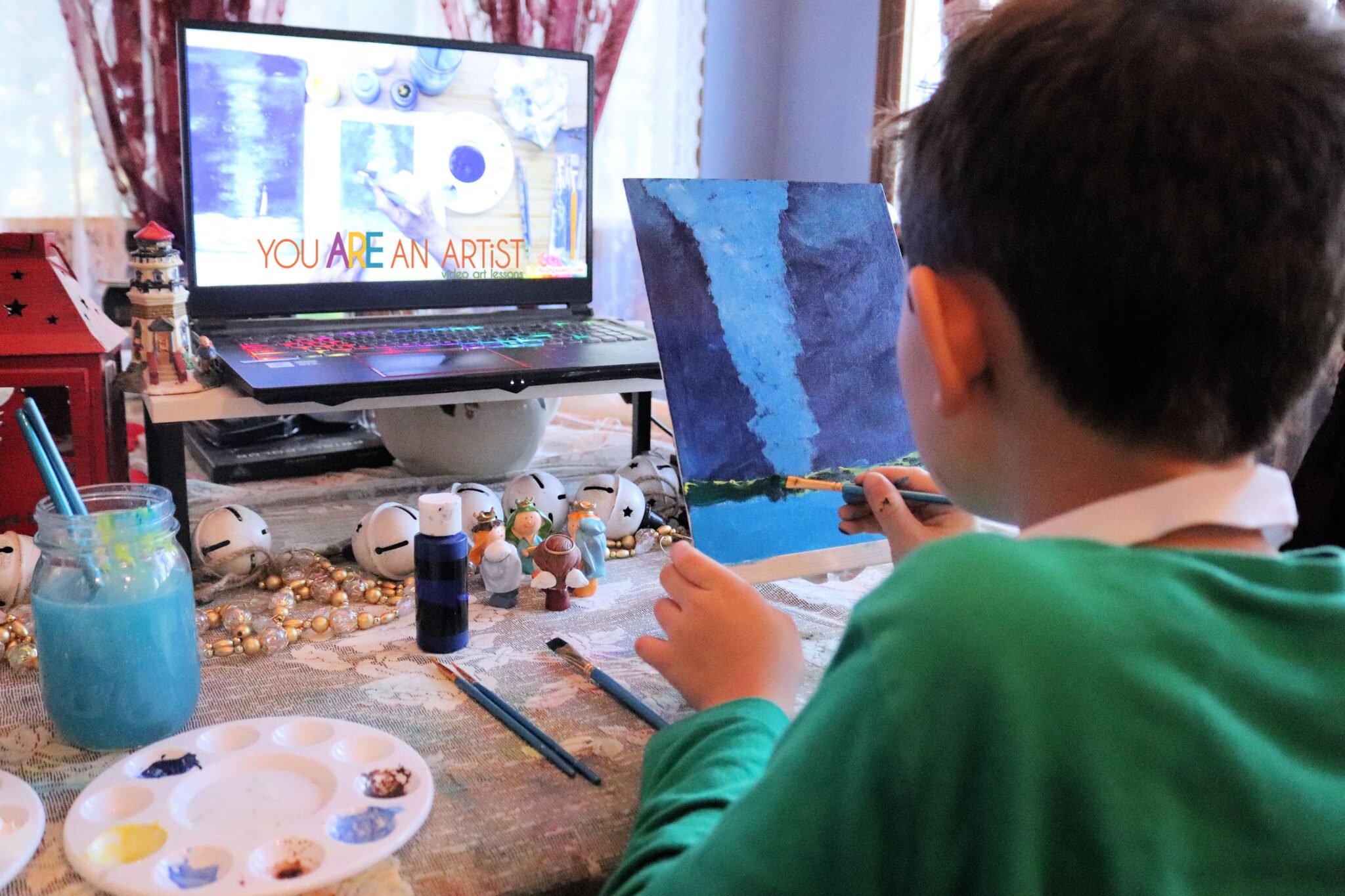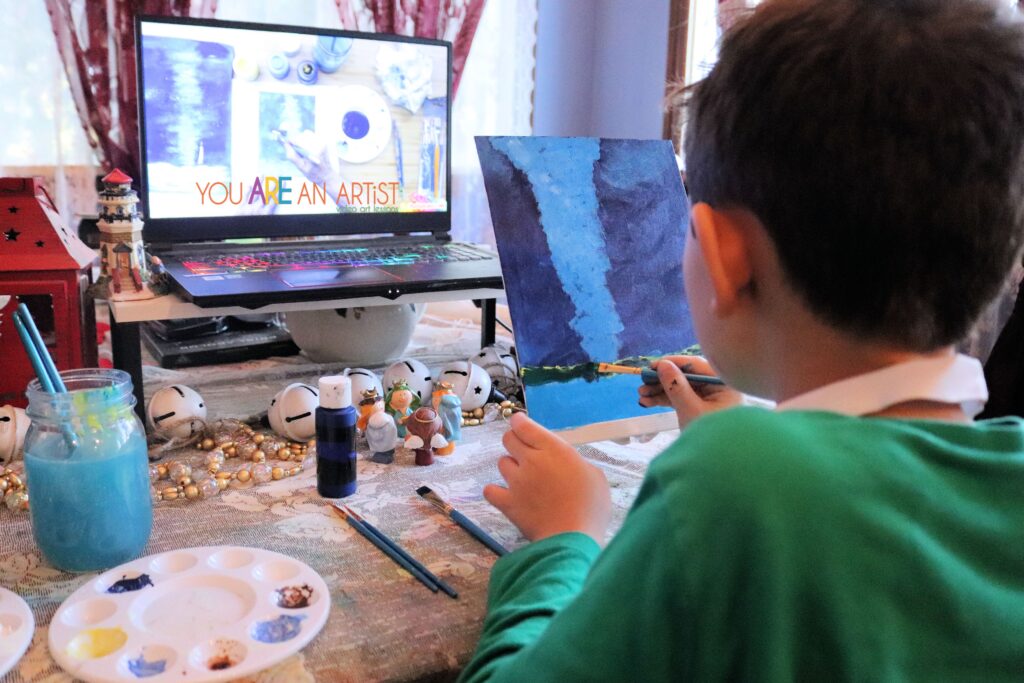 "My Hope is Built on Nothing Less" Lighthouse Acrylic
My tweens ALWAYS love to explore with acrylic paints. Illustrate this most beautiful hymn as we take the time to celebrate and honor our Savior, our Lighthouse. I love the way Nana describes her gorgeous artwork, "light from heaven and stars going all the way down to the lighthouse". The colors in this painting are so gorgeous and it's a wonderful addition to our Christmas décor.
Nana also has literature inspired art lessons perfect for tweens. Snuggle up with a story, paint with Nana, and then make it a movie night with these Christmas themed lessons!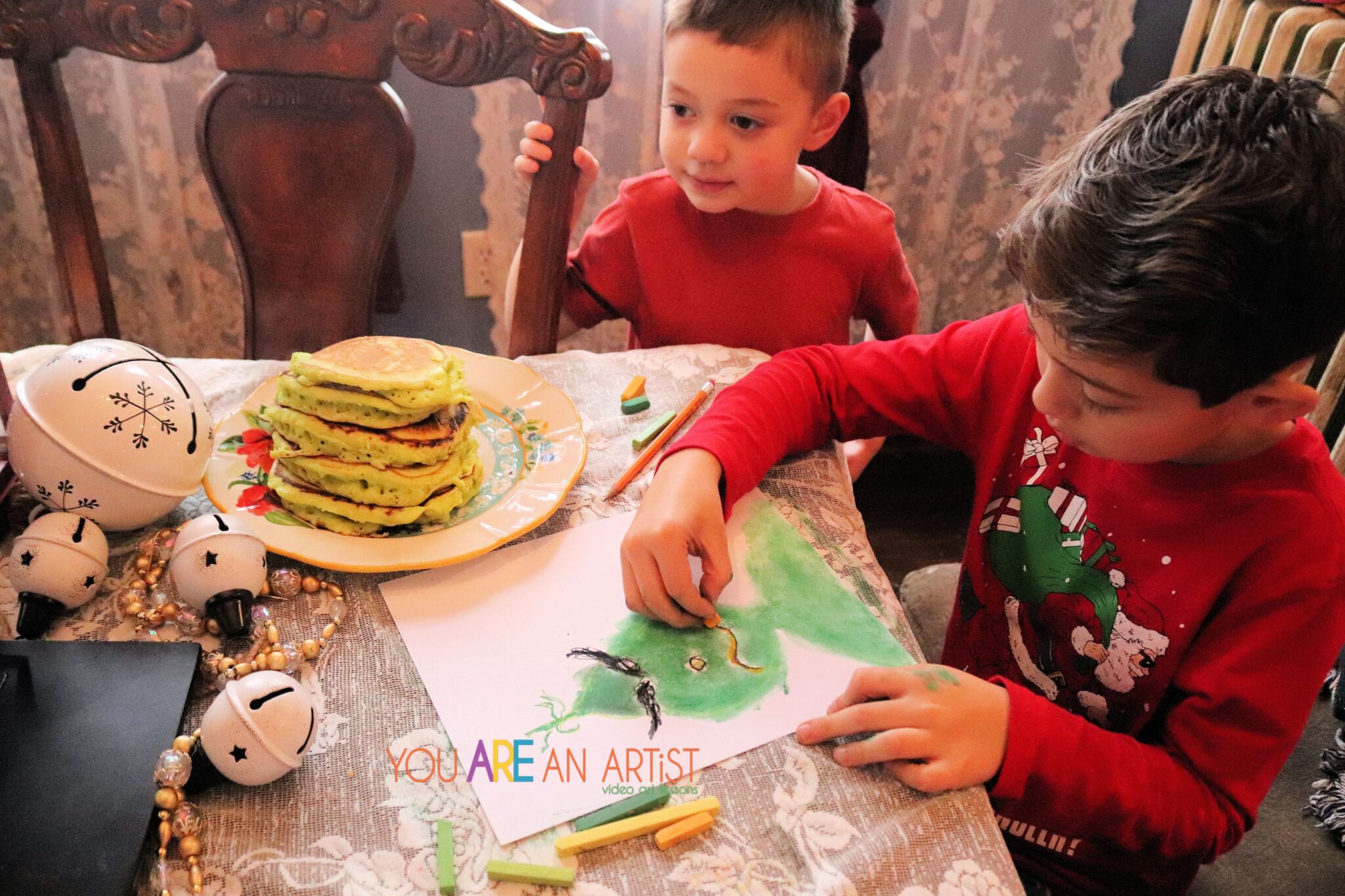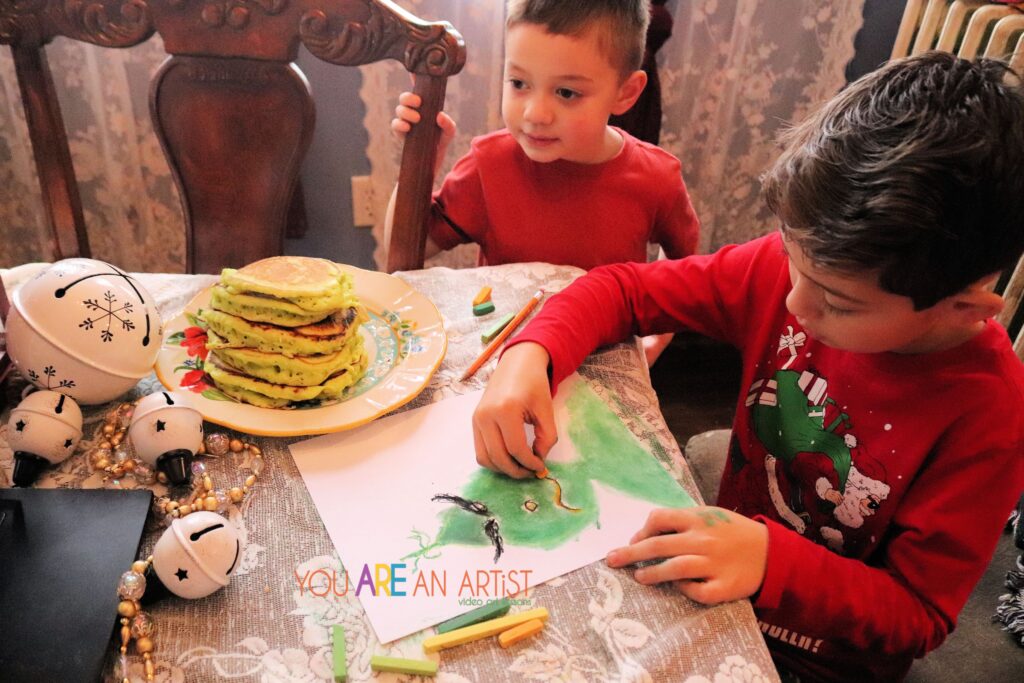 Free The Grinch Christmas Online Art Lesson
"And what happened then…?

Well…in Who-ville they say

That the Grinch's small heart

Grew three sizes that day!"

Dr. Suess, How the Grinch Stole Christmas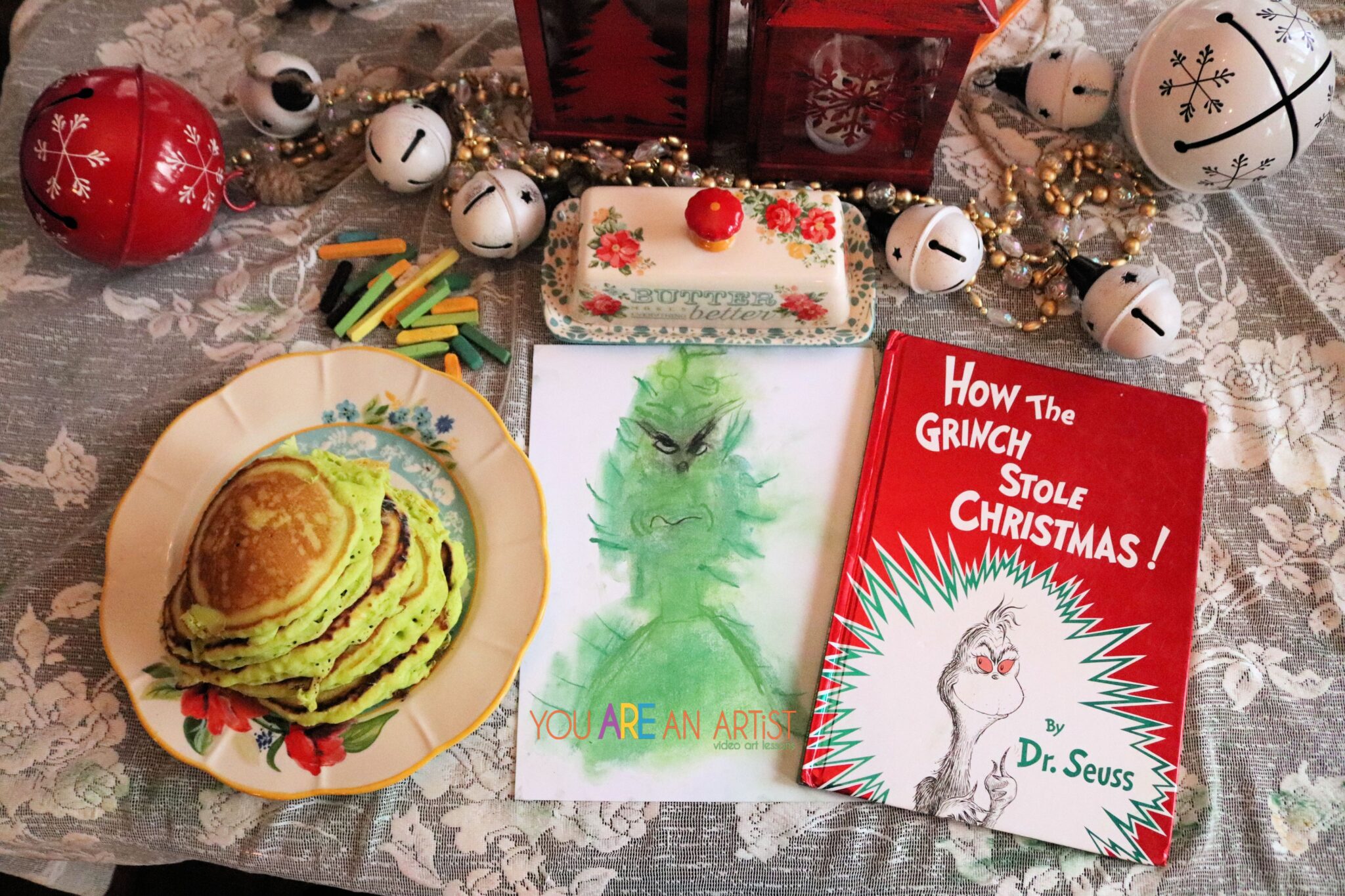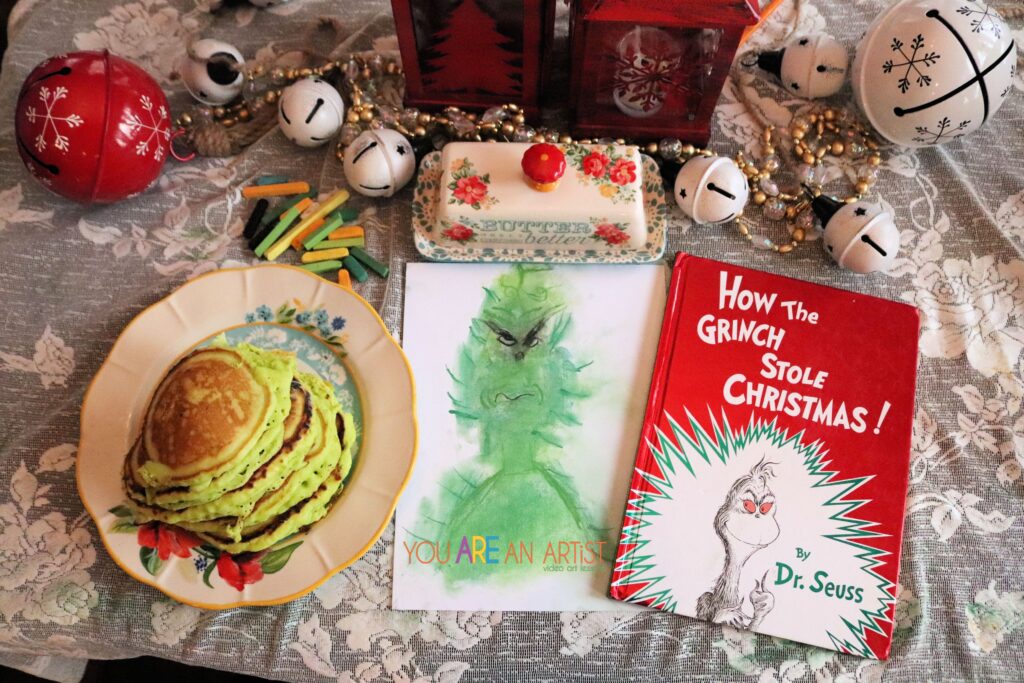 It's tradition for us to dress up as Who's, read How the Grinch Stole Christmas, and eat green Grinch-cakes. In the last several years, we have added Nana's lesson into our Who-Ville party! Take out all your green shades of chalk pastels and get ready to paint The Grinch! You can enjoy Nana's lesson here.
Artist Express
"All Aboard!"
Board the Polar Express with Nana, grab a cup of "hot, hot, hot, hot chocolate", and paint this beautiful Polar Express train. This is one of my sons favorite art lessons!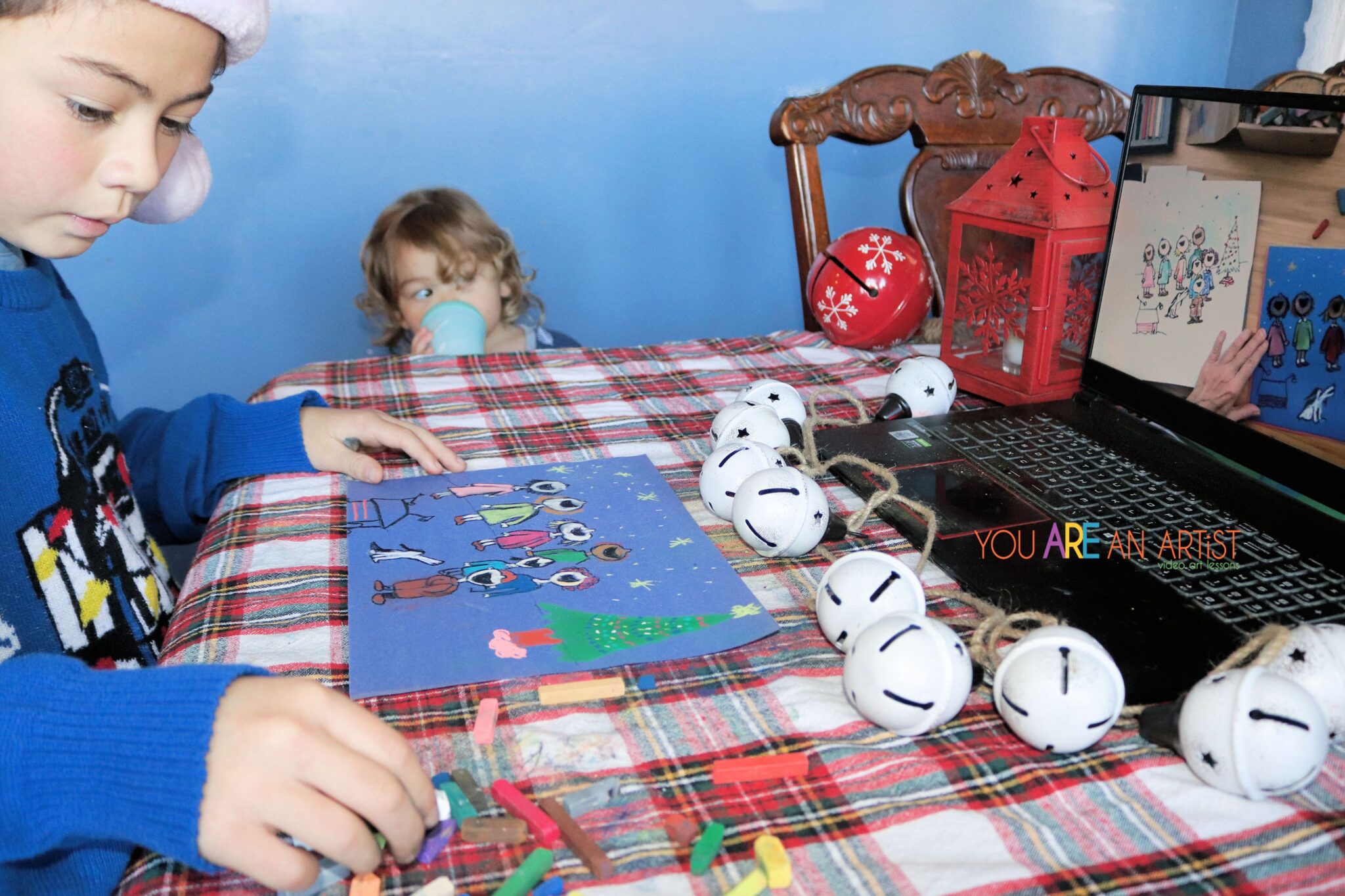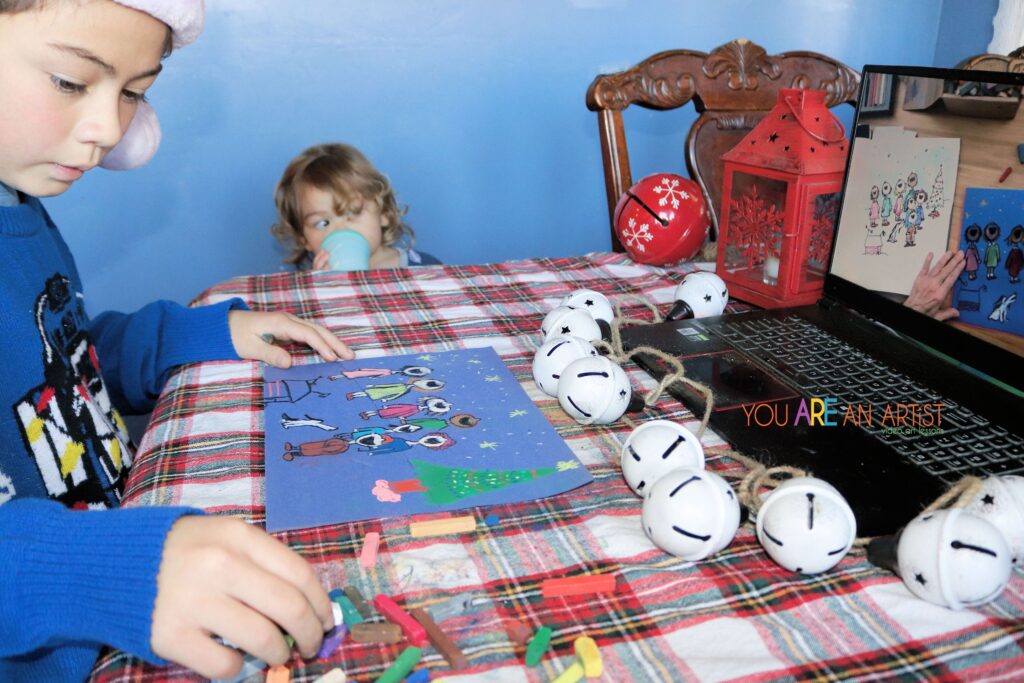 Charlie Brown Christmas Art & Music
Another wonderful event combining art and music. Learn the music of Vince Guaraldi with Squilt Music and participate in Nana's Peanuts style Charlie Brown art lesson.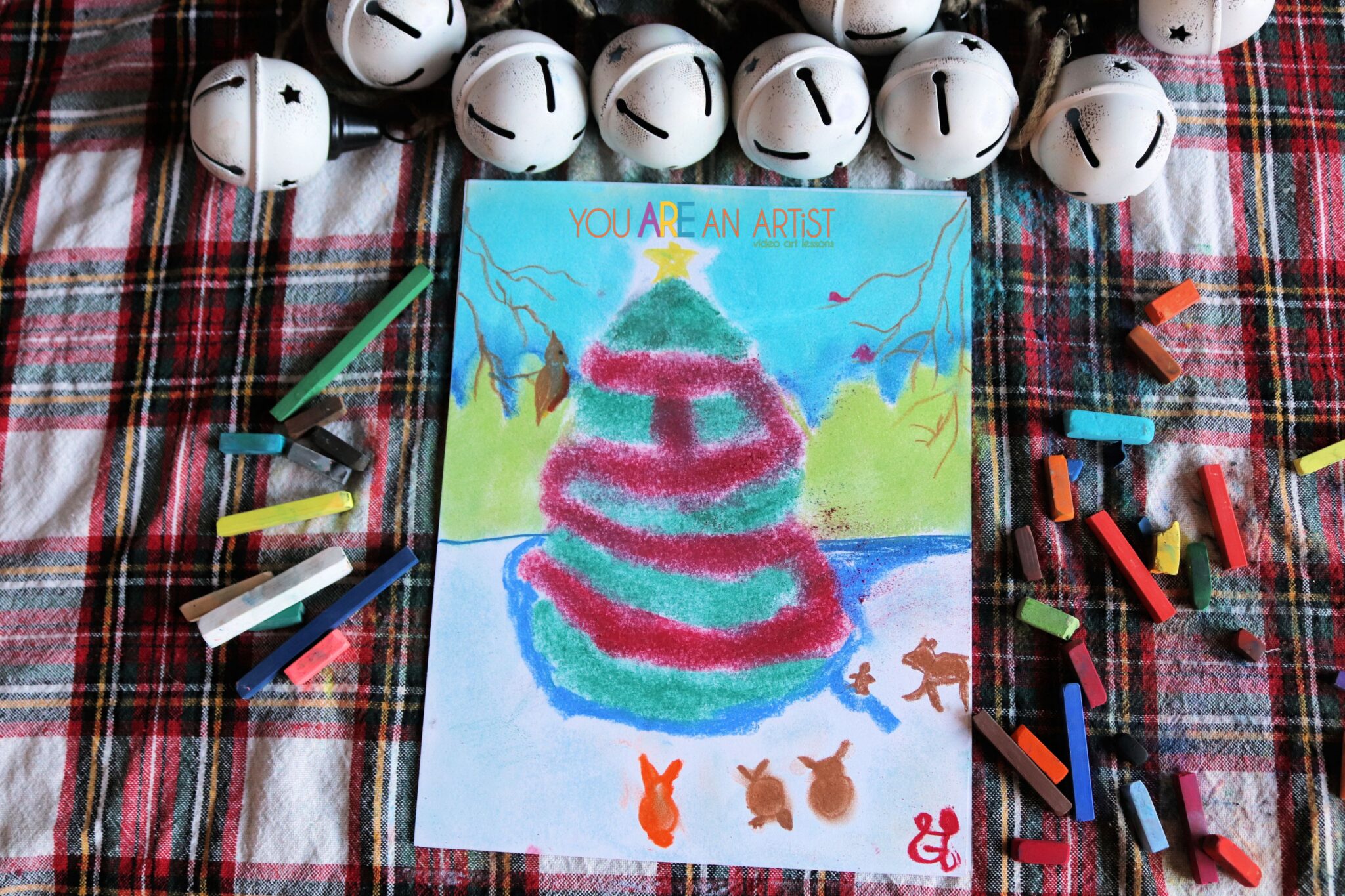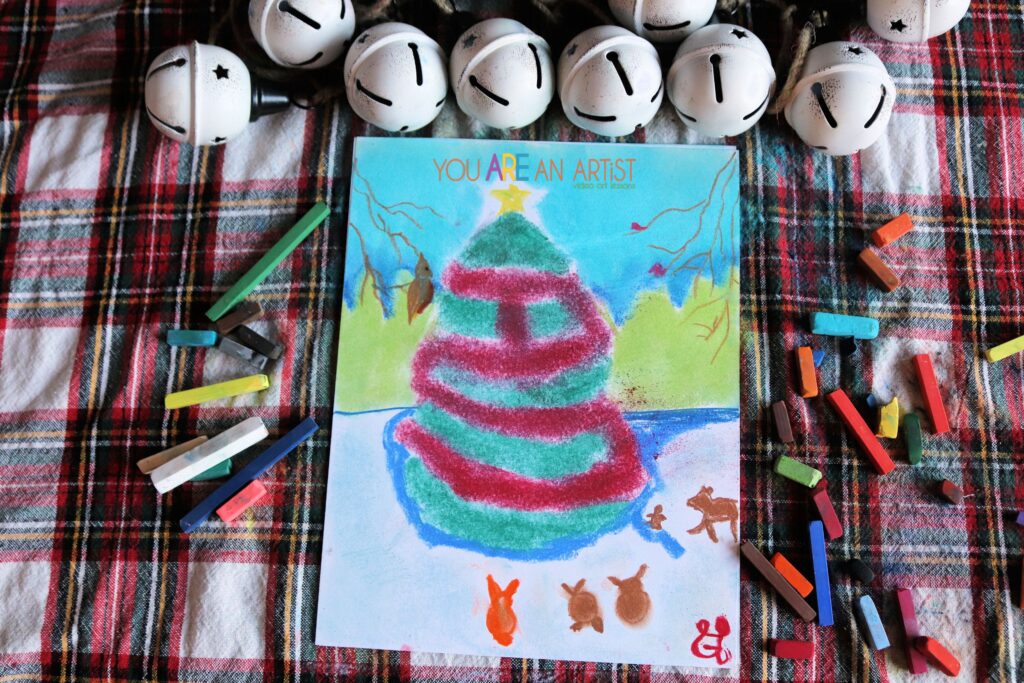 Christmas with the Animals Event with Resources
You don't want to miss this event! You will have access to a nature craft, Christmas tree for the animals, and an art lesson. That's not all! You also have access to these amazing resources: Spruce Nature Study with Outdoor Hour Challenge, O Christmas Tree Hymn Study, and a composer study! So much to learn in such a fun, multi-sensory way!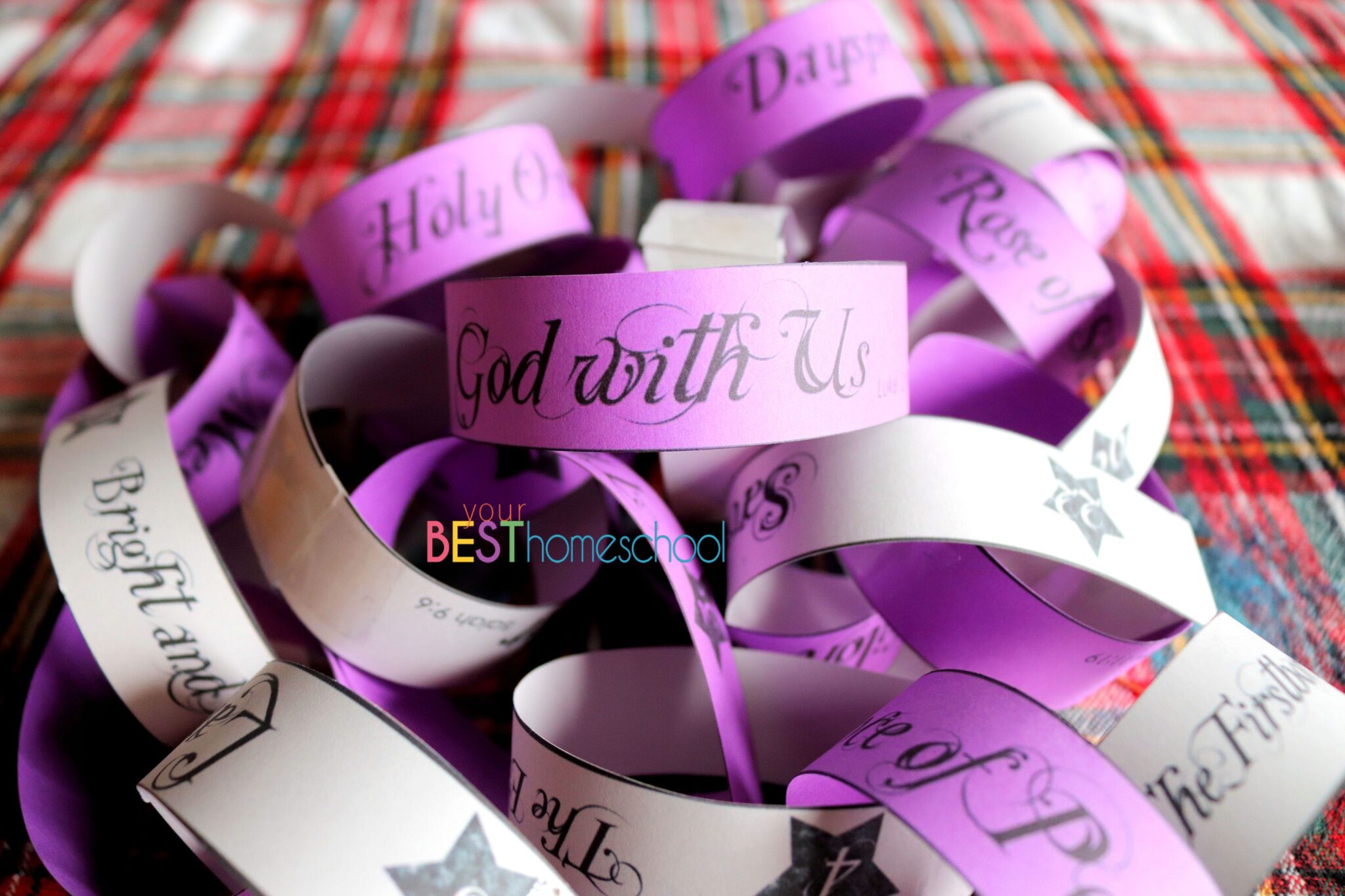 Names of Jesus Advent Chain Christmas Craft
If you're looking for a simple Christmas craft with a lot of meaning, create this Names of Jesus Advent Chain. All you need is a free printable found at our sister site, Your Best Homeschool, purple and silver cardstock, scissors, and tape. Focus on a name of Jesus for each day in December.
More Christmas Homeschool Art Lessons
The Christmas fun doesn't end here! Nana provides TONS more art lessons ideal for Christmas. The hands-on, multi-disciplinary learning is endless at You Are AN Artist!
Reindeer
What's Under Your Christmas Tree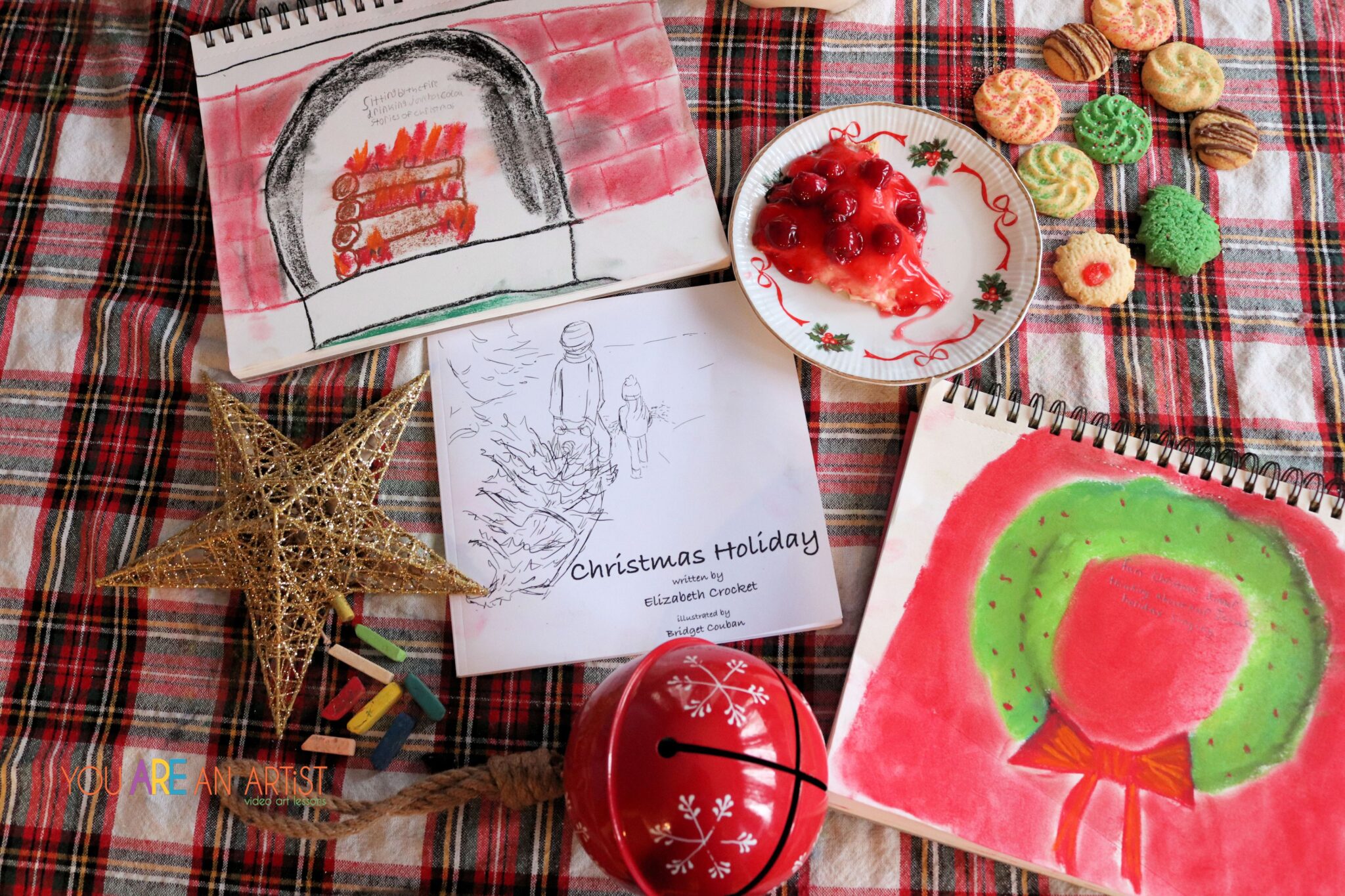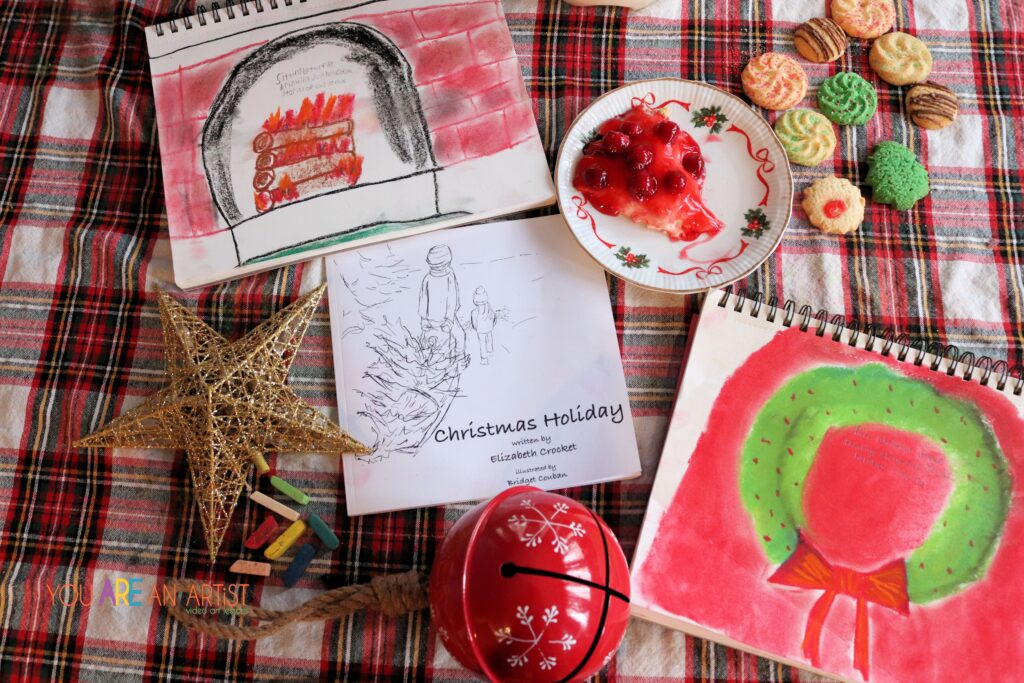 Christmas Camp Morning Time(Placing Star on Christmas tree and Berries)
St. Nicholas (with printable 'Twas the Night Before Christmas Poem)
Christmas in New York (Home Alone)
How to Make Christmas Cards with Chalk Pastels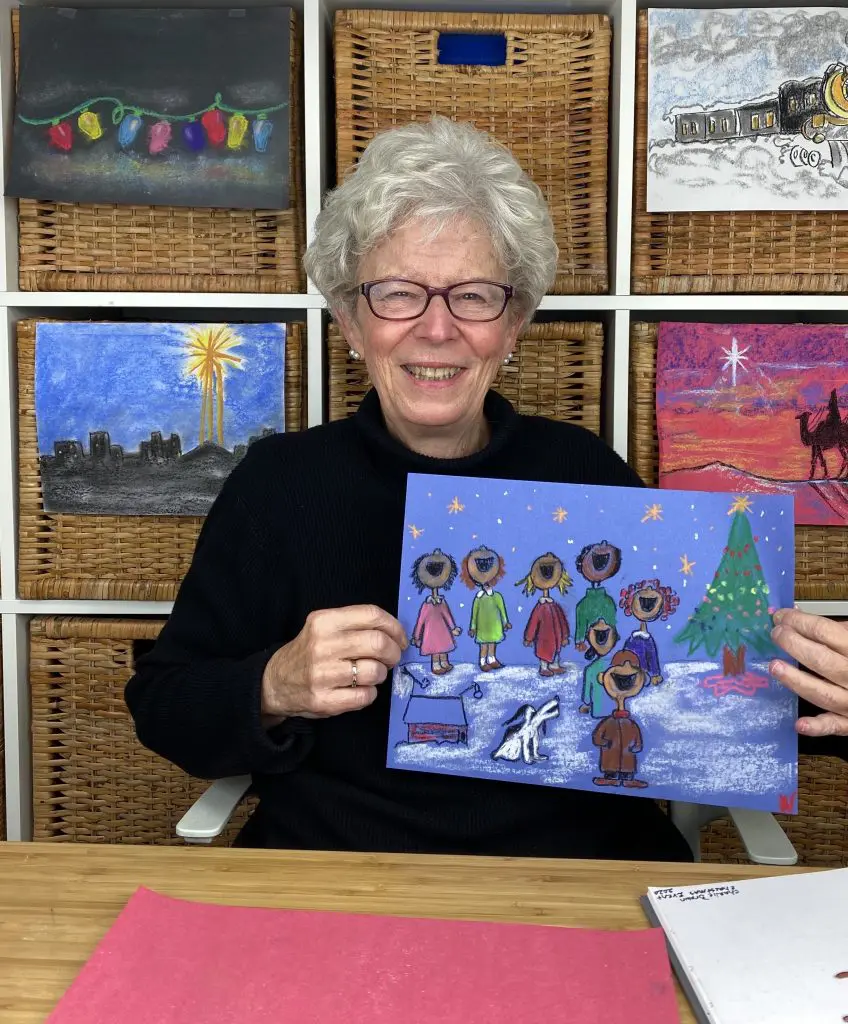 More Resources For Christmas Art And Learning
Are you interested in more Christmas themed resources? Check out the links below!
The tween years are such a distinctive and special time in your child's development. These young years of youth are also momentary, they pass way too quickly. As you navigate this sweet transition in your child's life, we hope that we helped you find activities and resources that are meaningful, engaging, and ideal for your tween. We hope this Christmas season of pure JOY brings continual opportunities for merry making, bonding, and lots of colorful memories.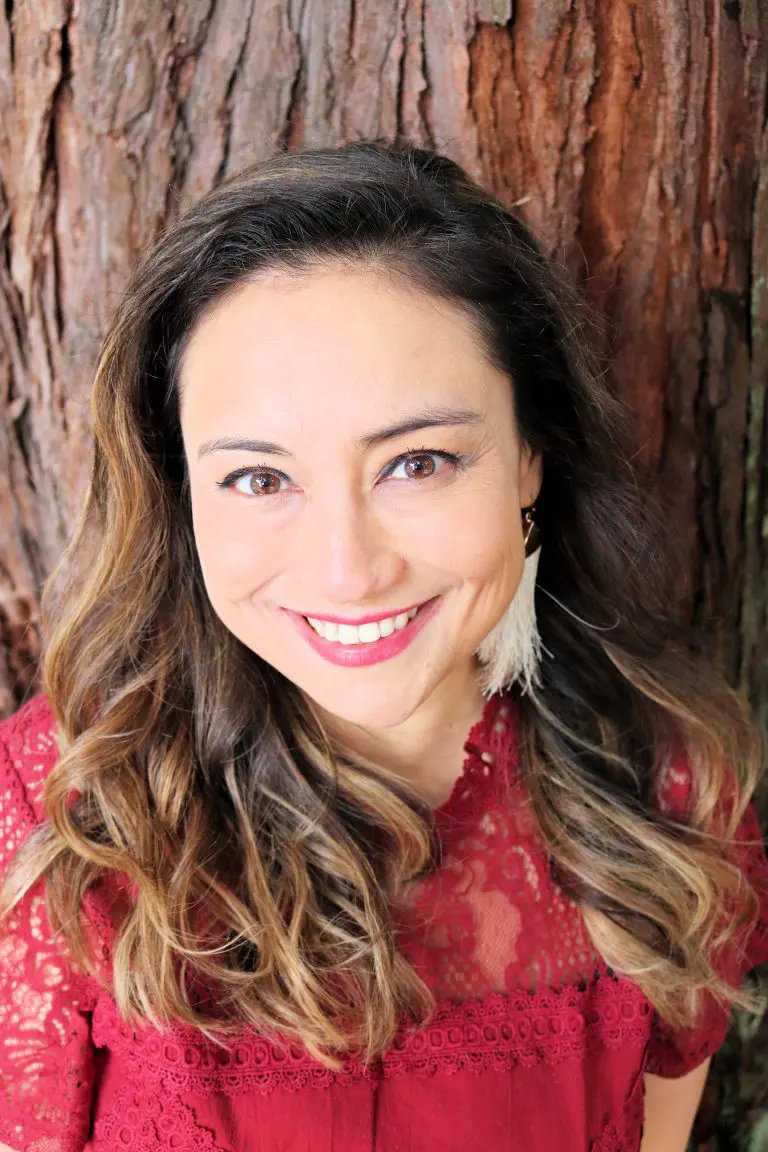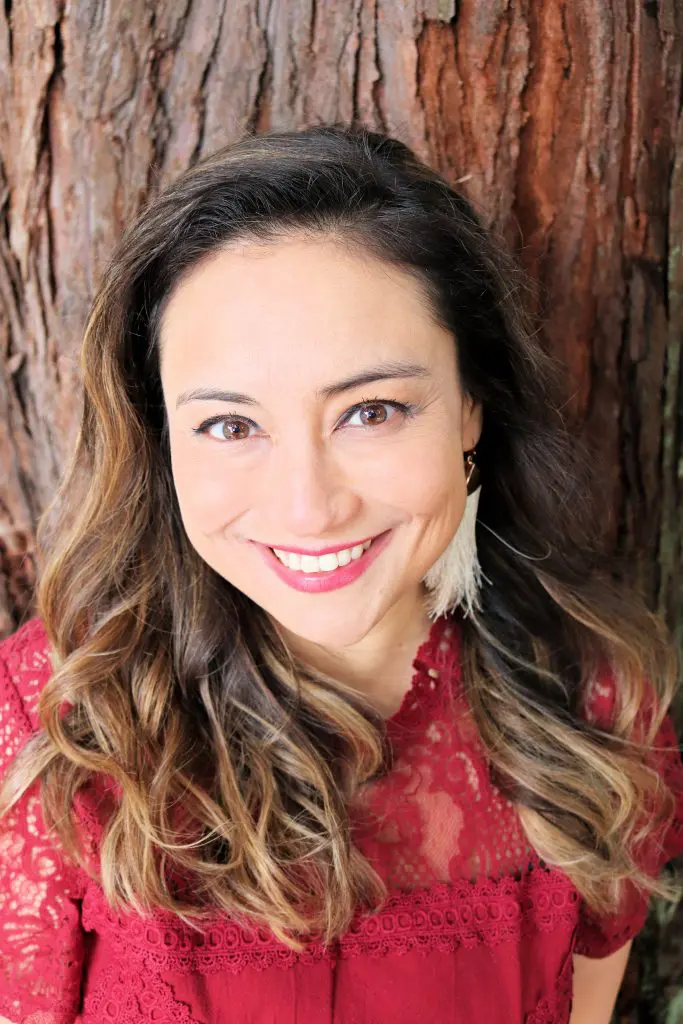 Jamie is the author of A Brown Bear's Language Arts Study, a literature-inspired homeschool mom of eight, and a former educator. She enjoys a bookshelf bursting with colorful picture books and children's stories of all genres. Indulging in a read aloud with all of her children around her is one of Jamie's favorite moments of her days. Be sure to find Jamie on Instagram and visit her blog, Treasuring the Tiny Moments Homeschool, to be encouraged by all her learning adventures with her wonderful family.