Celebrate the release of The Muppet Show with chalk pastels! That's right Kermit the Frog, and Miss Piggy are taking center stage with Nana and her chalk pastel lessons!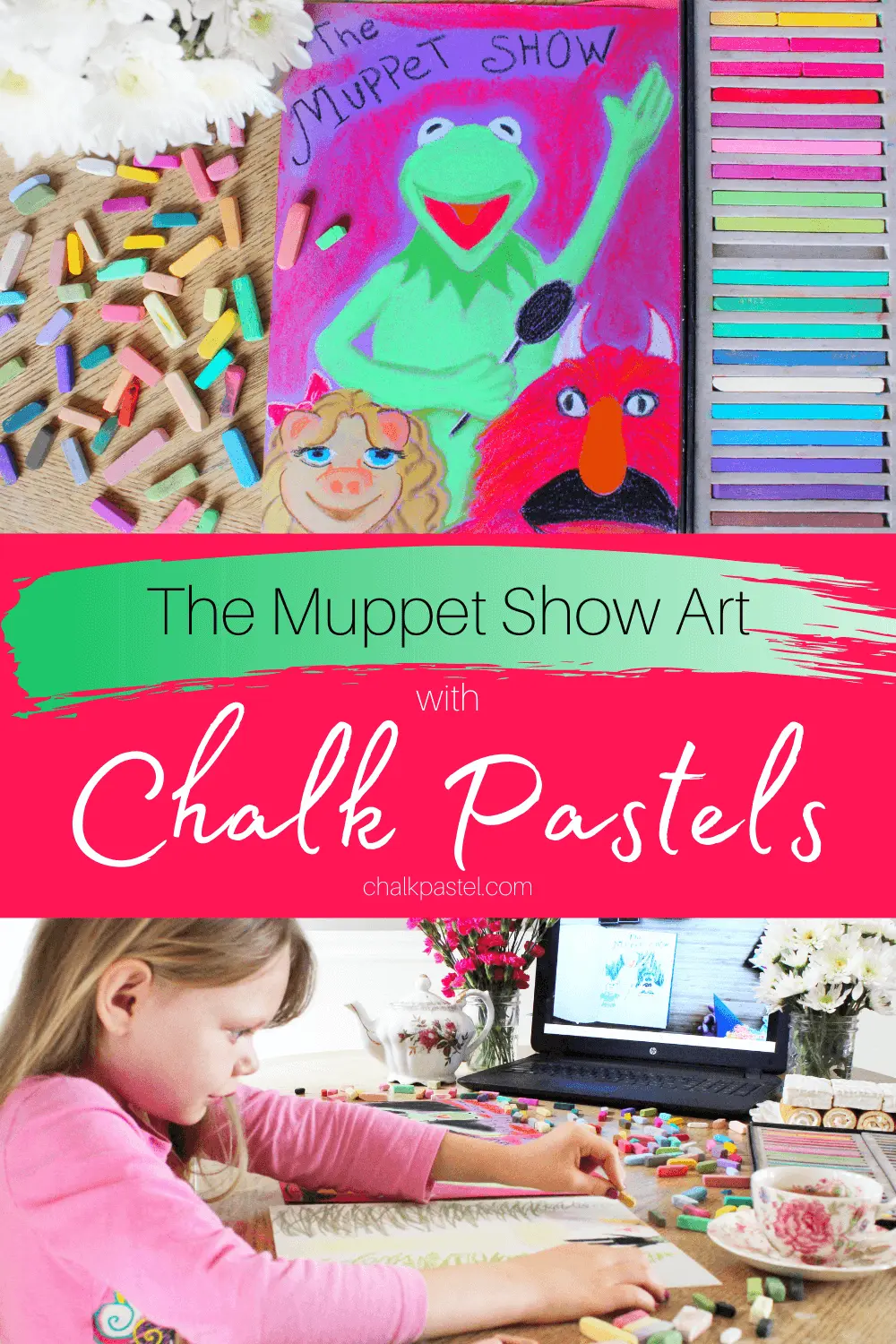 Have you heard the news? Disney + is releasing all five seasons of the original Muppet Show on Friday, February 19. I loved this show as a kid! It was simply the best. Grab a bowl of popcorn or set the table for a fun teatime and the Muppets! Of course, you'll want to sign up for this FREE lesson at the end of this post.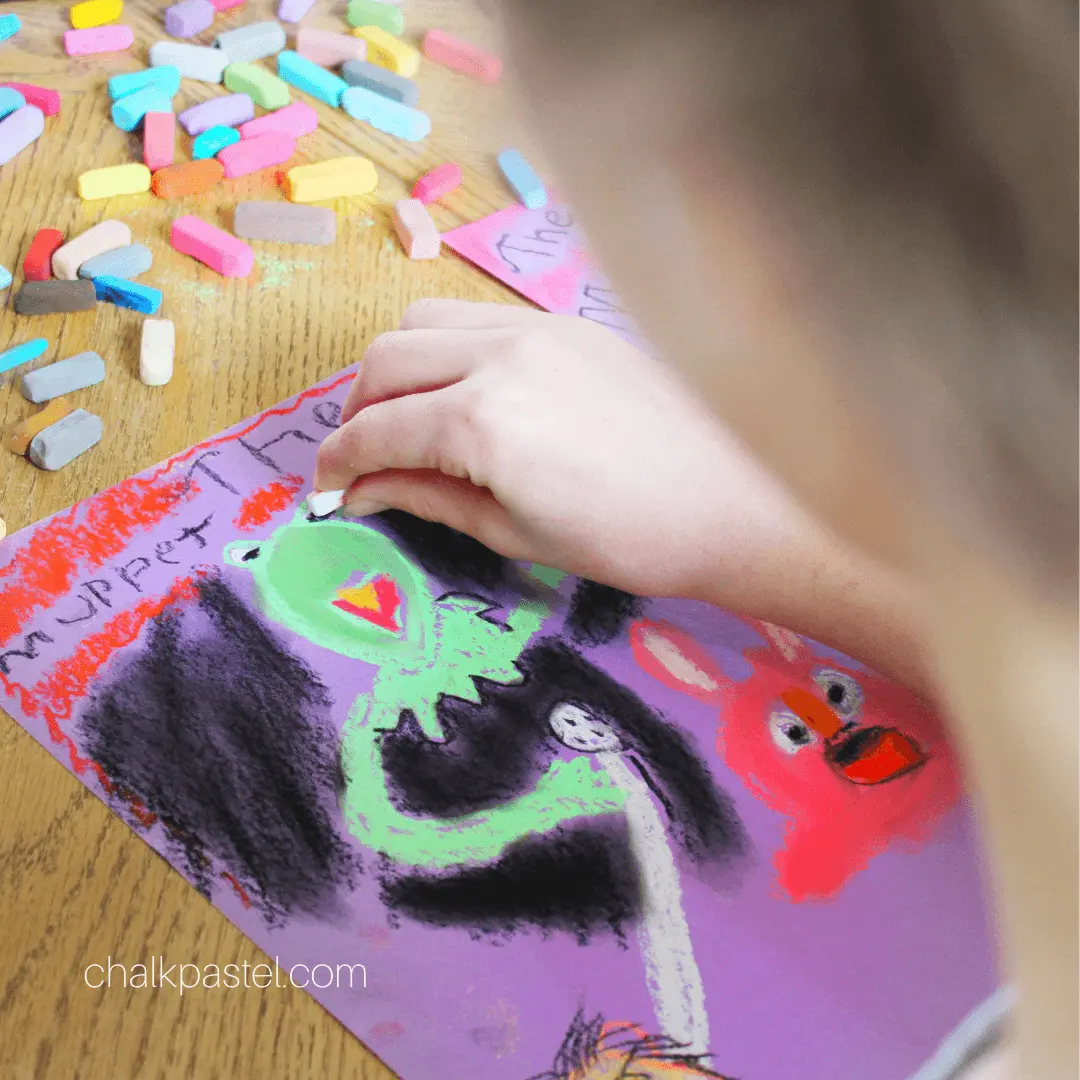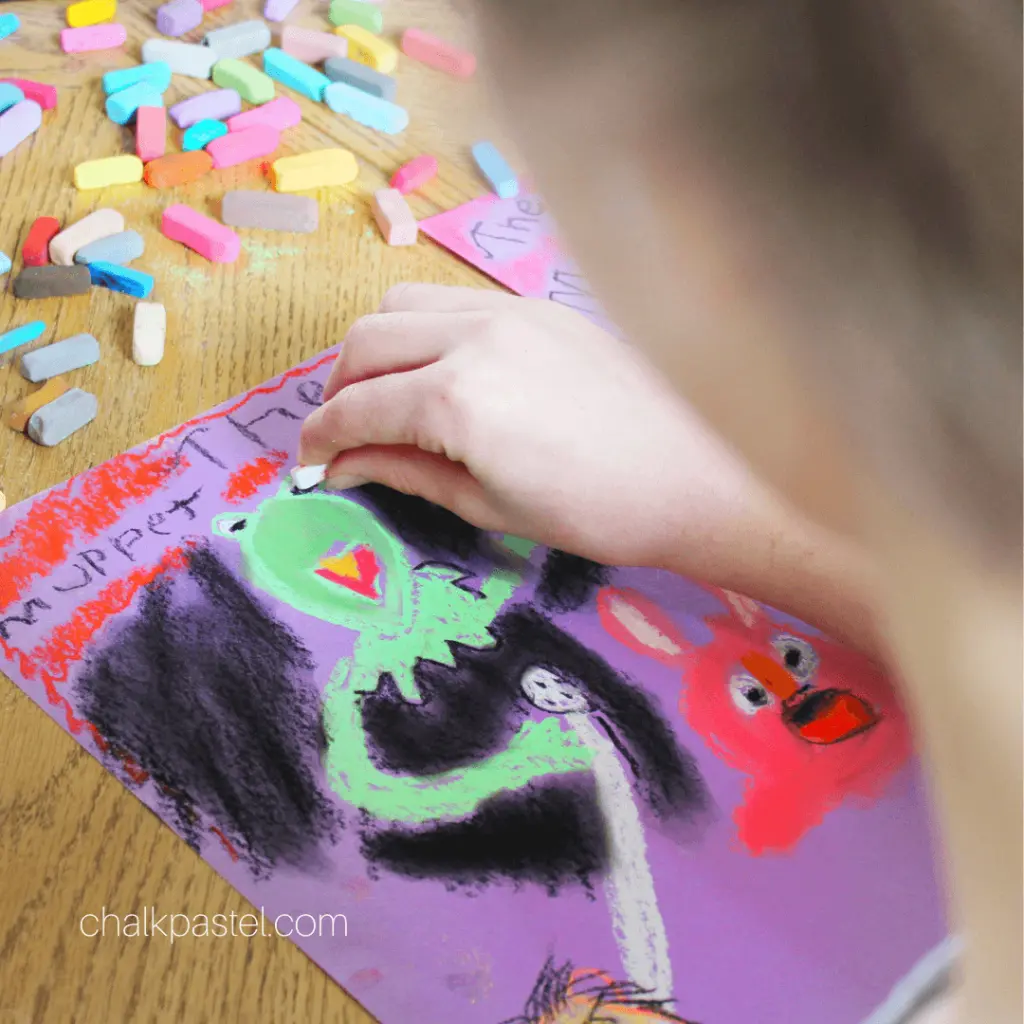 The Muppet Show with Chalk Pastels
This chalk pastel video is super easy to follow and is perfect for the whole family! Nana invites you to draw your favorite muppets from The Muppet Show. All you need is a pack of construction paper, and a cheap set of chalk pastels as you and your children follow along with Nana. I don't know who was more excited about this art lesson, me or the kids!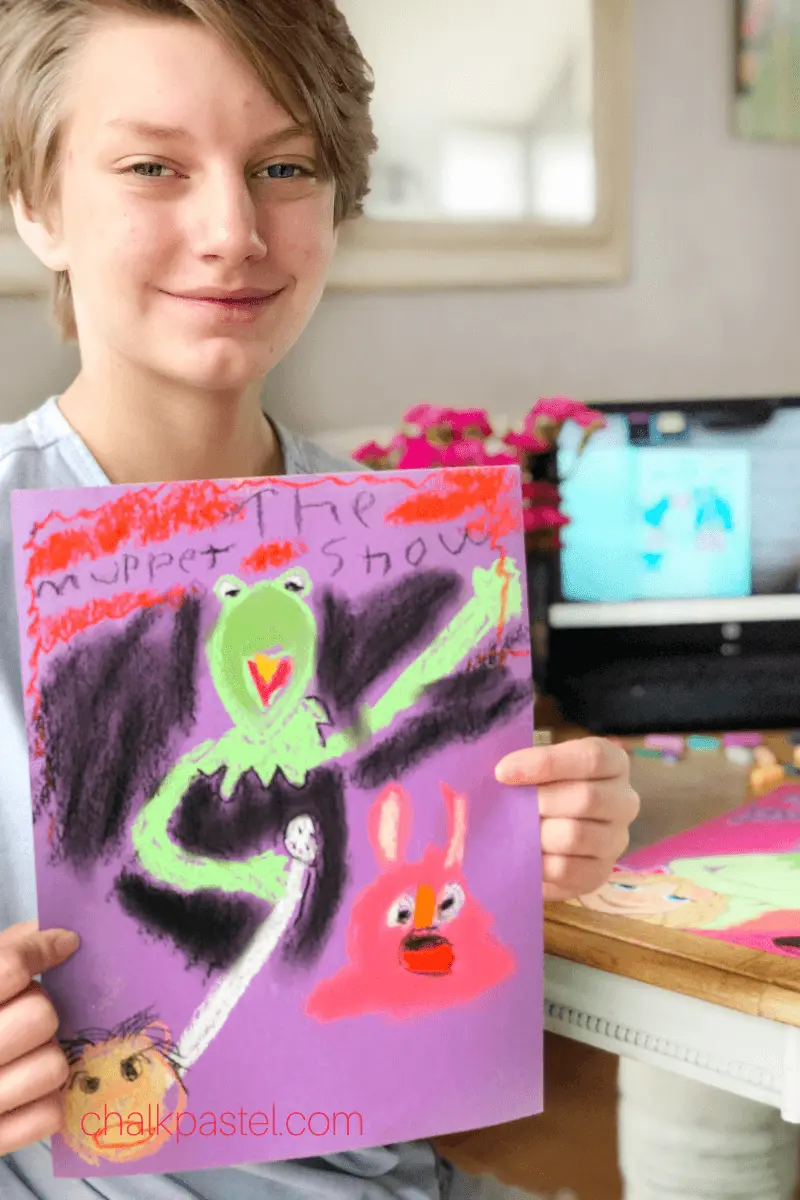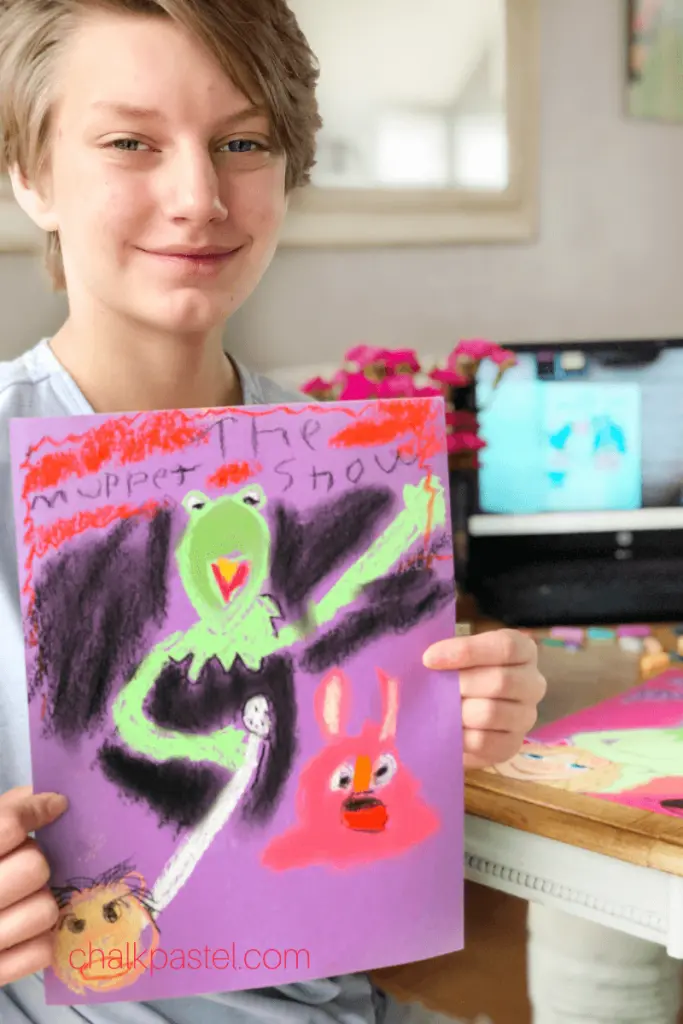 Kermit the Frog Art for Kids
I must admit, Kermit the Frog has always been my favorite of all the Muppets! It's not easy being green!
And while my son and I were busy following Nana's Muppet Show art tutorial, my daughter preferred to create a scene from Kermit the Frog and Miss Peggy's wedding! Oh yes, she takes creative license with Nana's videos. But Nana is always quick to remind us that WE ARE THE ARTISTS and we can change things up however we like. So, let your kids be creative!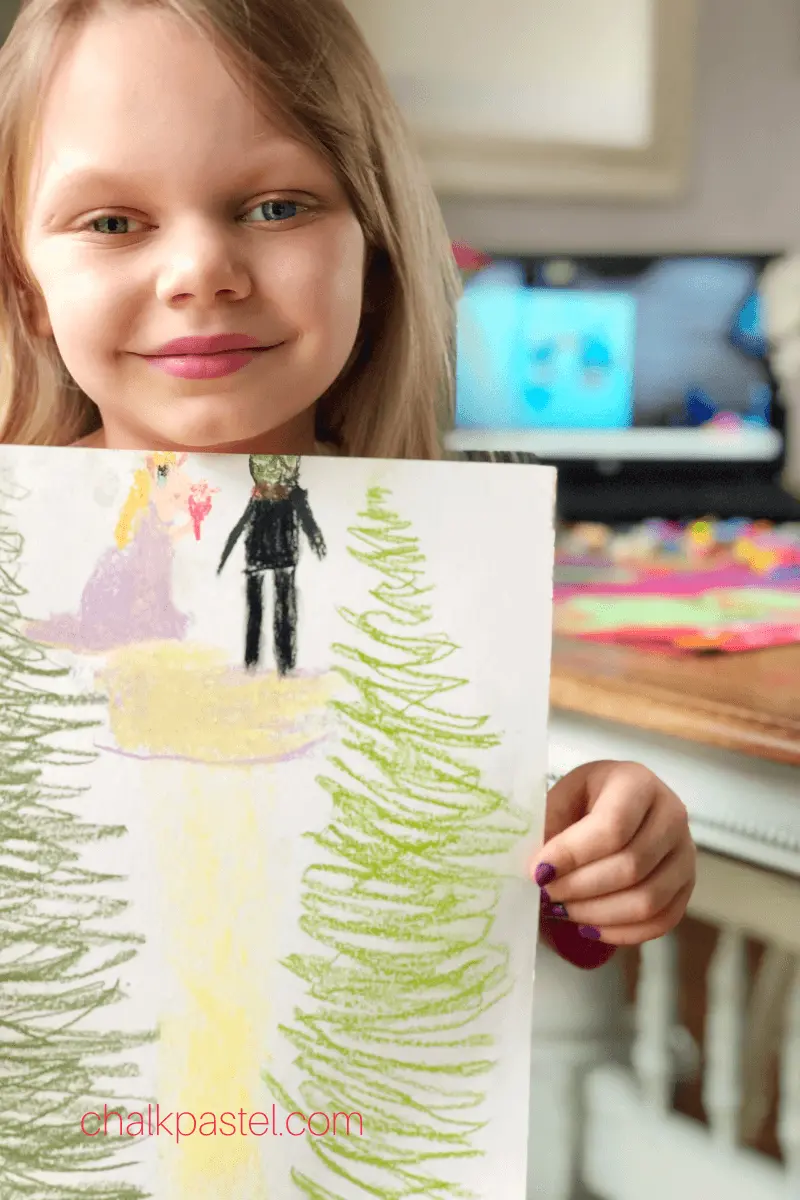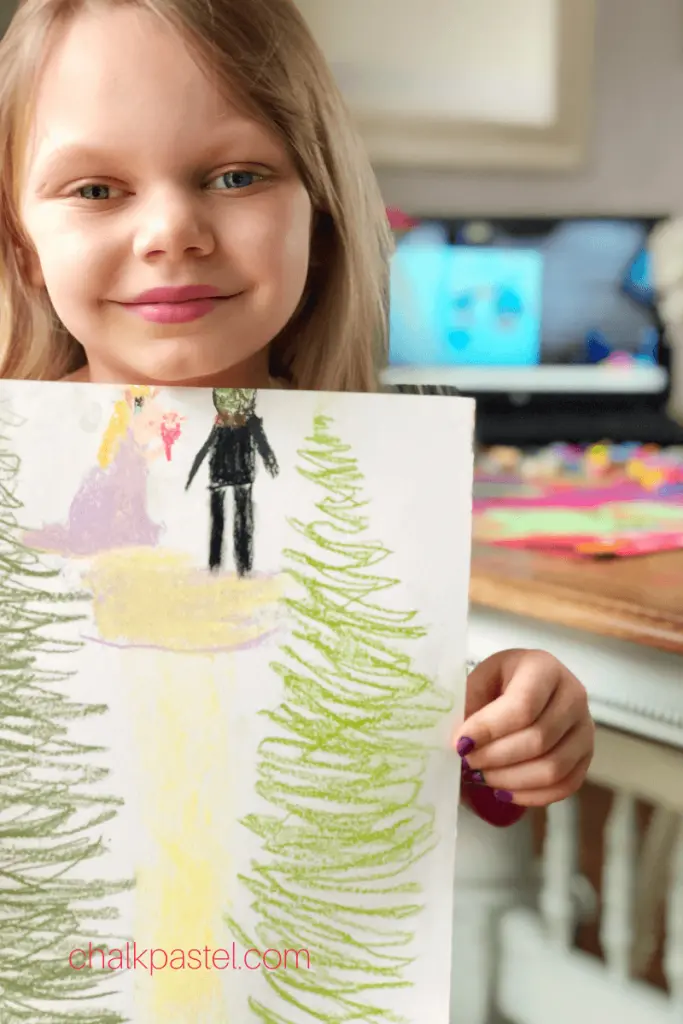 Chalk Pastels at the Movies
Did you know that Chalk Pastels at the Movies is a bonus for You ARE An Artist Clubhouse Members? Chalk Pastels at the Movies offers all your favorite book and movie character art lessons at your fingertips. Here are just a few:
Angry Birds
Baby Yoda – Mandalorian
Baseball and Bat
Bruce of Finding Nemo
Cars Mater and Lightning McQueen
Cat in the Hat acrylic
Chalk Pastels and Children's Books
Charlie Brown Christmas
Charlie Brown Thanksgiving
Coca-Cola
Harry Potter Firebolt Broom
Harry Potter Great Hall
Harry Potter Illustrated video series
Harry Potter Lightning Scar
Harry Potter Snitch
Harry Potter Sorting Hat
Harry Potter Wand
How to Make an Apple Pie and See the World
How to Train Your Dragon
House for Hermit Crab
Incredibles
Jurassic Park – Dinosaur
Lentil
Little Engine That Could
Madeline
Mary Poppins
Mike Mulligan and His Steam Shovel
My Blue Boat
Pete the Cat
Peter Pan
Tangled Toothless (How to Train Your Dragon)
Mr. Whiskers
Penguins of Madagascar
Star Trek
Star Wars Art Marathon
Star Wars BB8
Star Wars C3PO and R2D2
Star Wars Darth Vader, Chewbacca, Princess Leia, a stormtrooper, and Death Star
Star Wars Last Jedi
Star Wars Millennium Falcon – Solo
Star Wars Rise of Skywalker
Star Wars Yoda
Stopping By the Woods on a Snowy Evening
Veggie Tales – Josh and the Big Wall
Very Hungry Caterpillar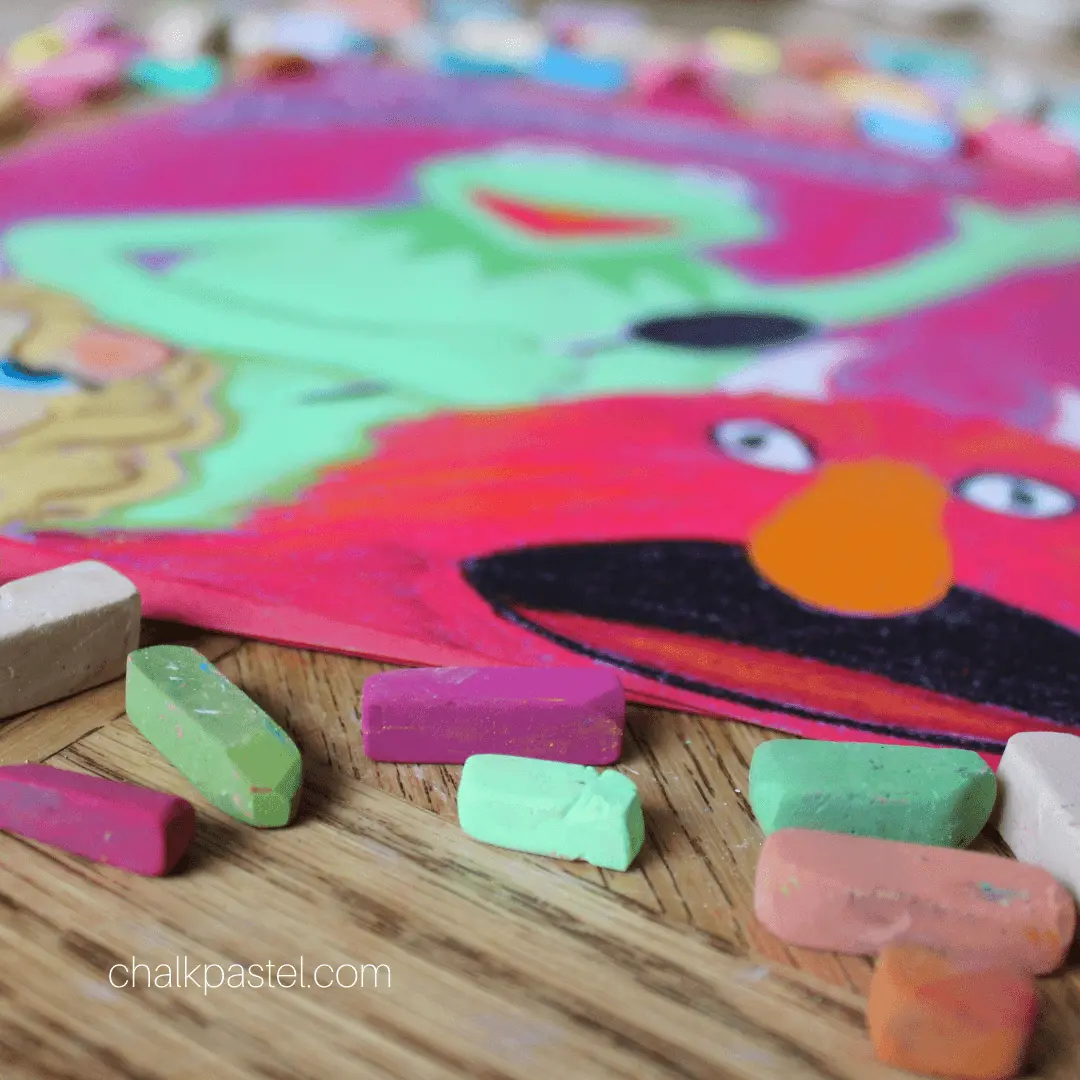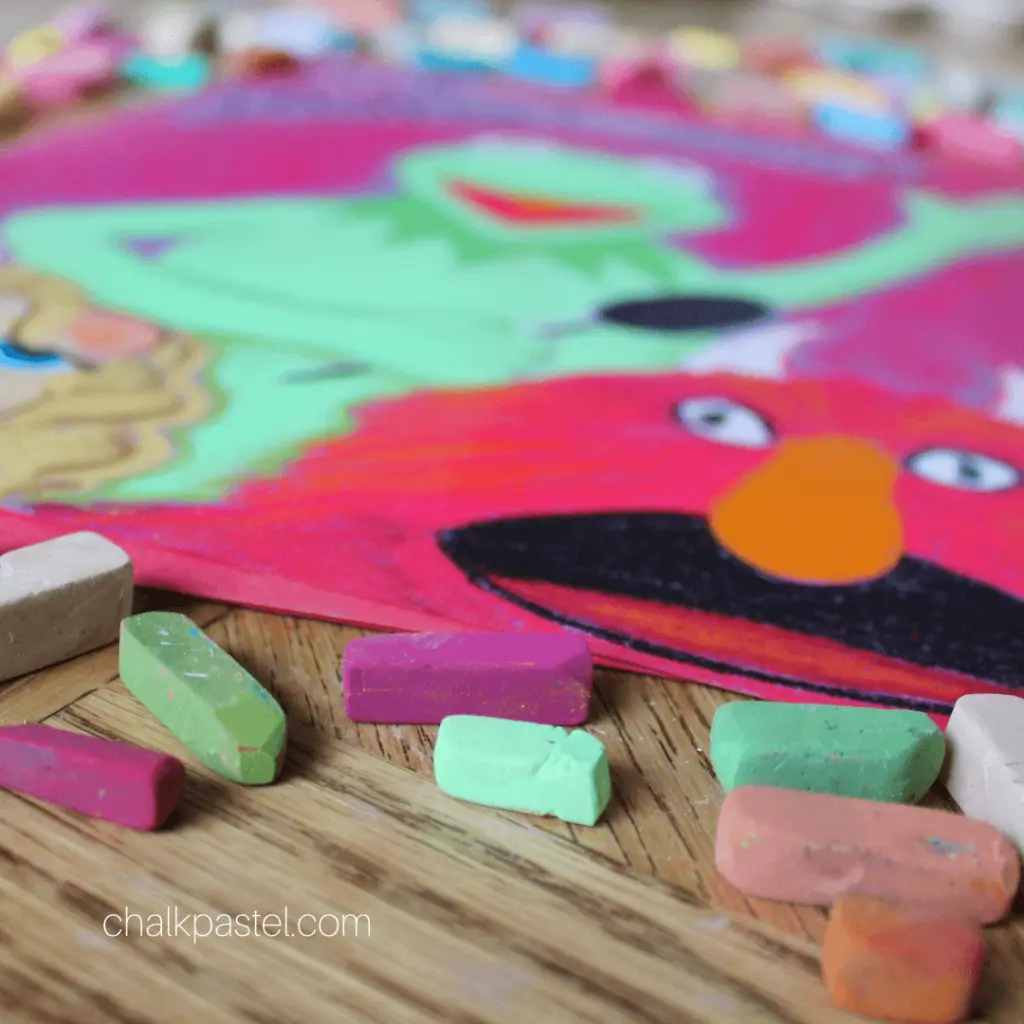 The Muppet Show
The Muppet Show with chalk pastels is a great way for moms to relive their childhood, for children to get to know new wholesome characters, and for families to enjoy the silly antics of the Muppets together! Don't miss your chance to relish in this FREE chalk pastel lesson with Nana! You won't be disappointed!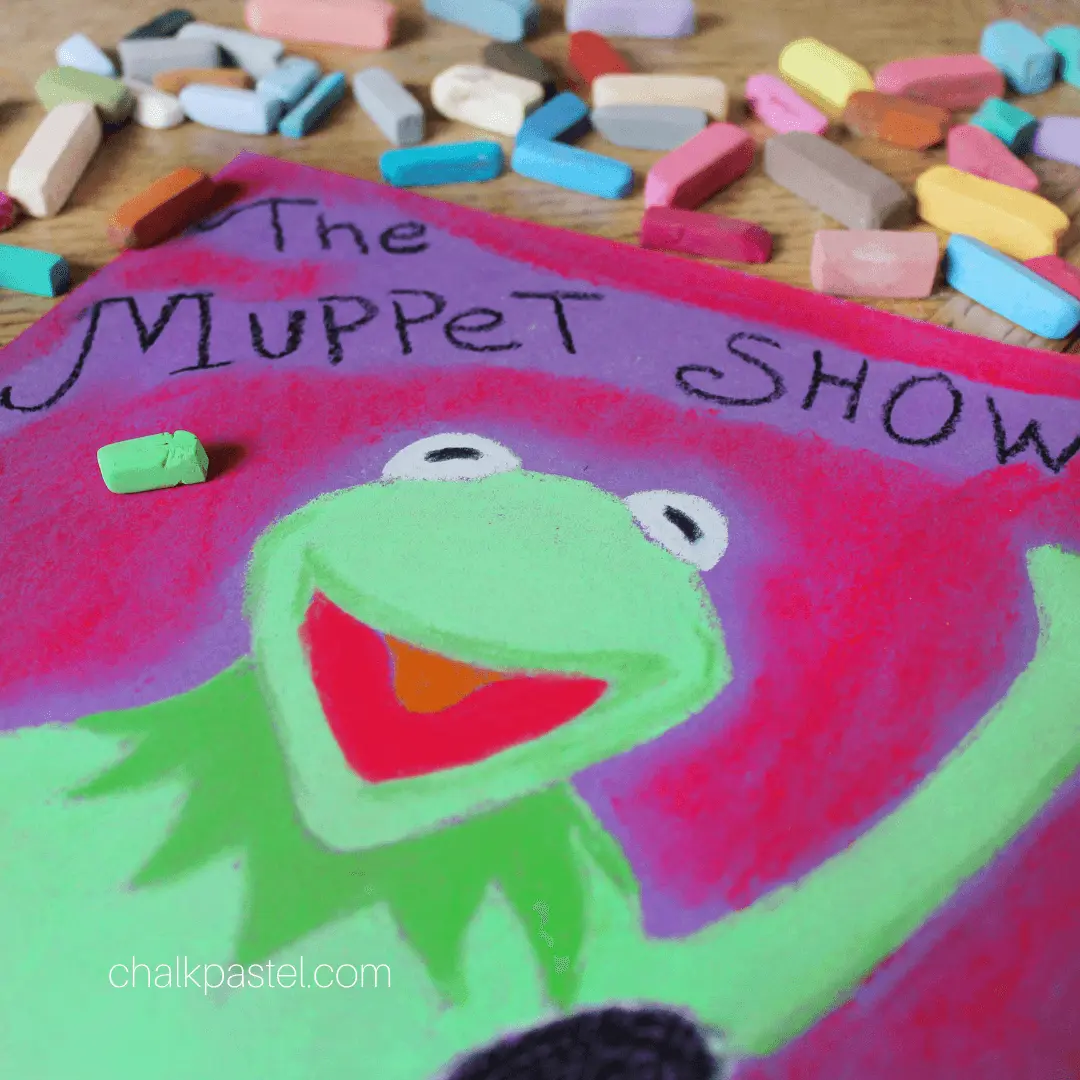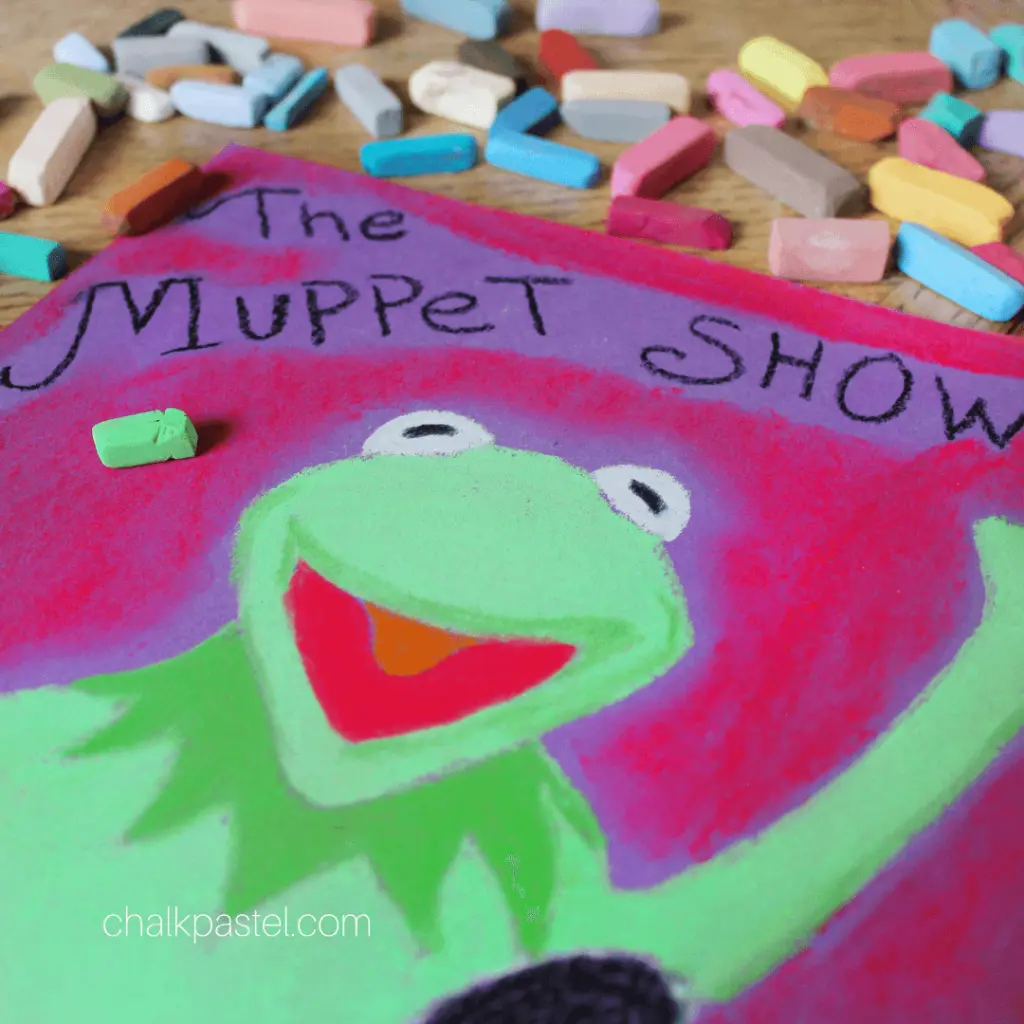 The Muppet Show Art Lesson
Enjoy this replay of Nana's live premiere lesson!
Simply enter your email address, below, for access to the video art lesson. Replay always available on this page – so please invite your friends!
Suggested supplies: purple construction paper. All the colors of chalk pastels! Black, green, light green, red, white, yellow, pink, blue, orange and brown chalk pastels. Baby wipes or slightly damp paper towels for easy clean up.
We invite you to join the You ARE an ARTiST Complete Clubhouse Membership – where your whole family can get access to all of Nana's art lessons!
Enjoy making some beautiful memories with your children with over 700 of Nana's art tutorials plus all the bonuses. Grab Your Membership Here To Get Started Today!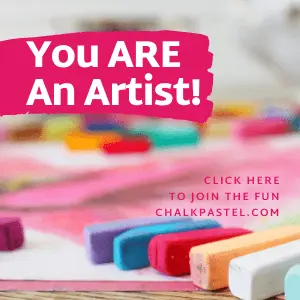 Featuring You! You ARE an ARTiST!
Paint your Muppet Show art and be sure to share with us! Here are some ways you can share: tag @chalkpastelart on Instagram and use the #YouAREanArtist hashtag, upload a photo to the ChalkPastel.com Facebook page or send a photo right here via the chat box.
A note on chalk pastels: Pastels are an easy, forgiving medium. Fun for children and adults alike! Details on the pastels and paper we use, how and where to purchase are here: Our Favorite Chalk Pastels
The practical aspects: Pastels are blessedly messy. We always have baby wipes close by to wipe hands. We wear something we don't mind getting stained or don a smock.