Here is a tooth diagram activity for homeschool science that will make you smile! There probably aren't two people who love smiles more than a dentist… and a teacher! As homeschool parents, we envision ourselves leading our children into learning with bright smiles on all our faces.
Enjoying learning is as important as reaching your learning objective or picking the perfect read-aloud. We want kids to come to learning with a happy curiosity. We want them to leave with a smile of satisfaction.
Some learning practices are tailor-made to create enjoyable moments of learning. Using chalk pastels has always worked to perk up my children from the doldrums of copywork or chores.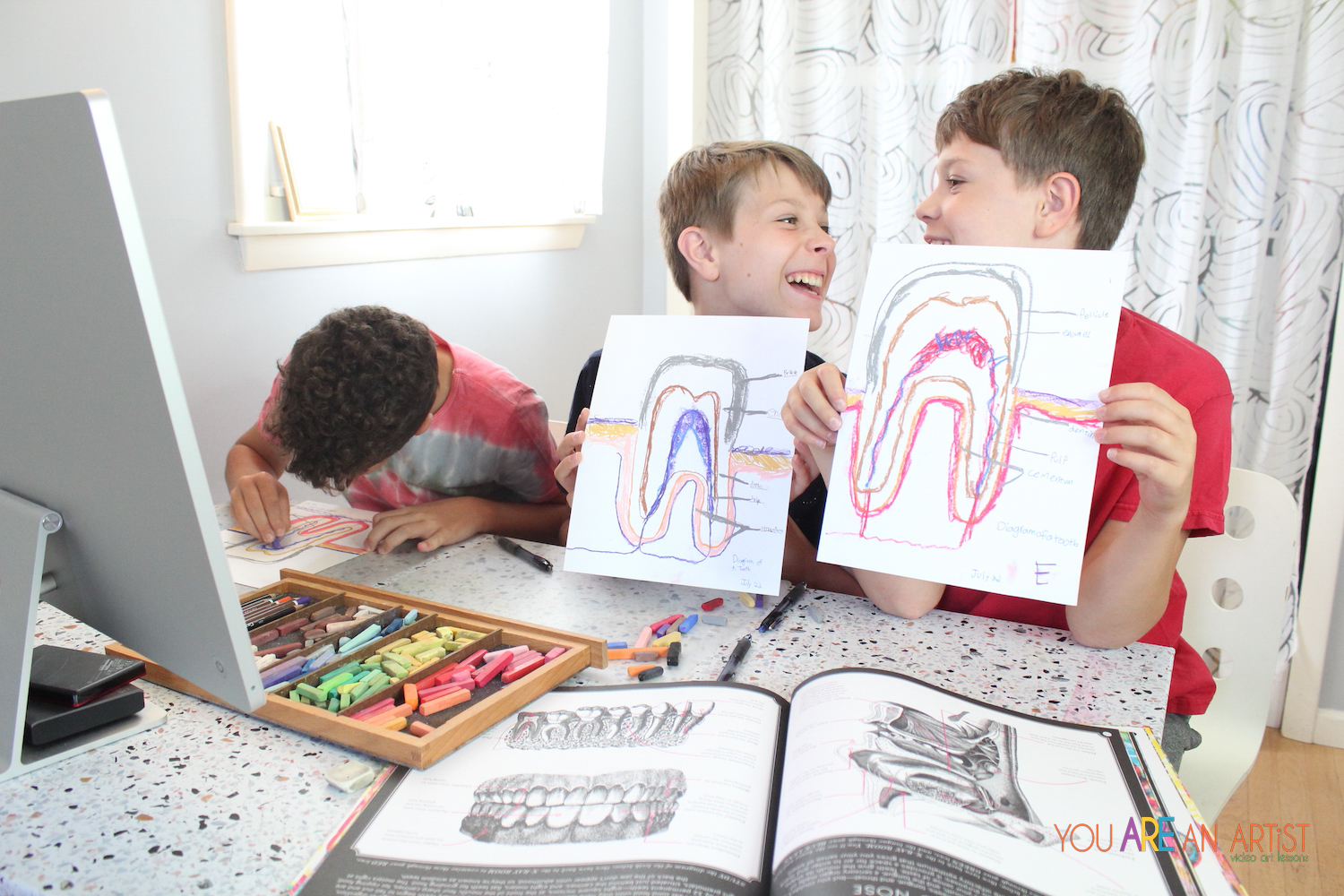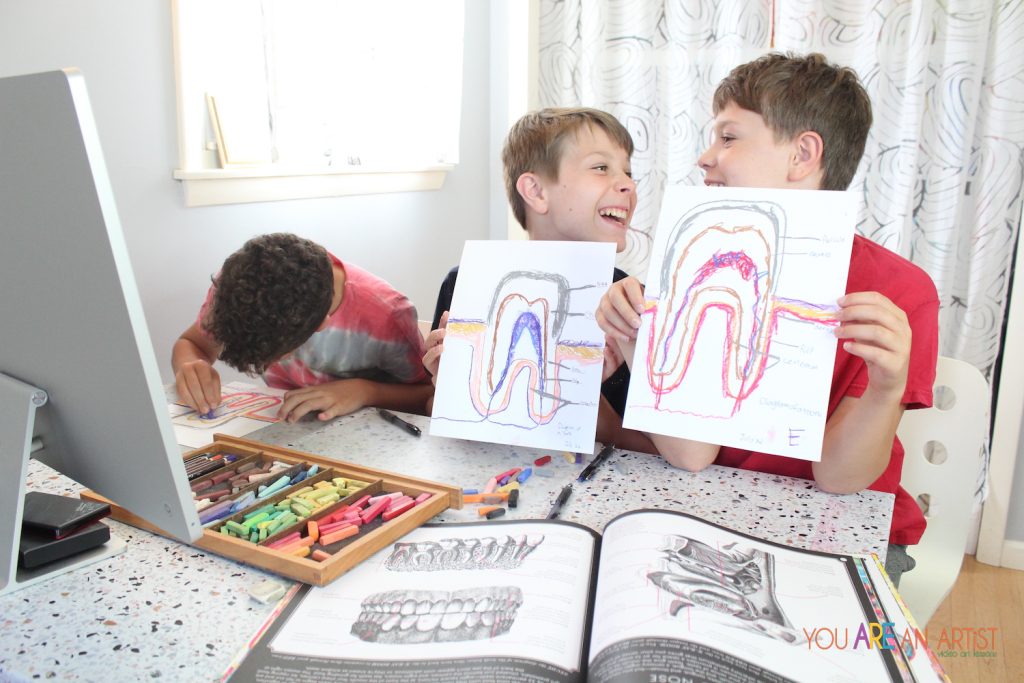 Hands-On Homeschool Anatomy
Perhaps you've heard learning sticks better when multiple senses are involved.
If kids listen to a lecture, they activate their hearing sense only.
If they read a PowerPoint or watch a video while listening, now they've involved their sight as well.
If they listen, read, and recite, that's three senses! And three more chances for the learning to get in!
But don't forget the most tactile sense of all – using our hands to move, shape, and create as we learn! Adding this fourth layer of sensory exploration to the learning time engages nearly the whole body, as kids get to select colors, sketch lines, and really engage fully with the concepts in front of them.
Hands-on learning moves children from passively accepting information to active inquiry as they explore with their fingers, eyes, and ears!
When it comes to learning about anatomy, using your hands to create is a fantastic way to show kids how their body is at work for them! Isn't it great that we actual have a living specimen to study anatomy with: our own bodies!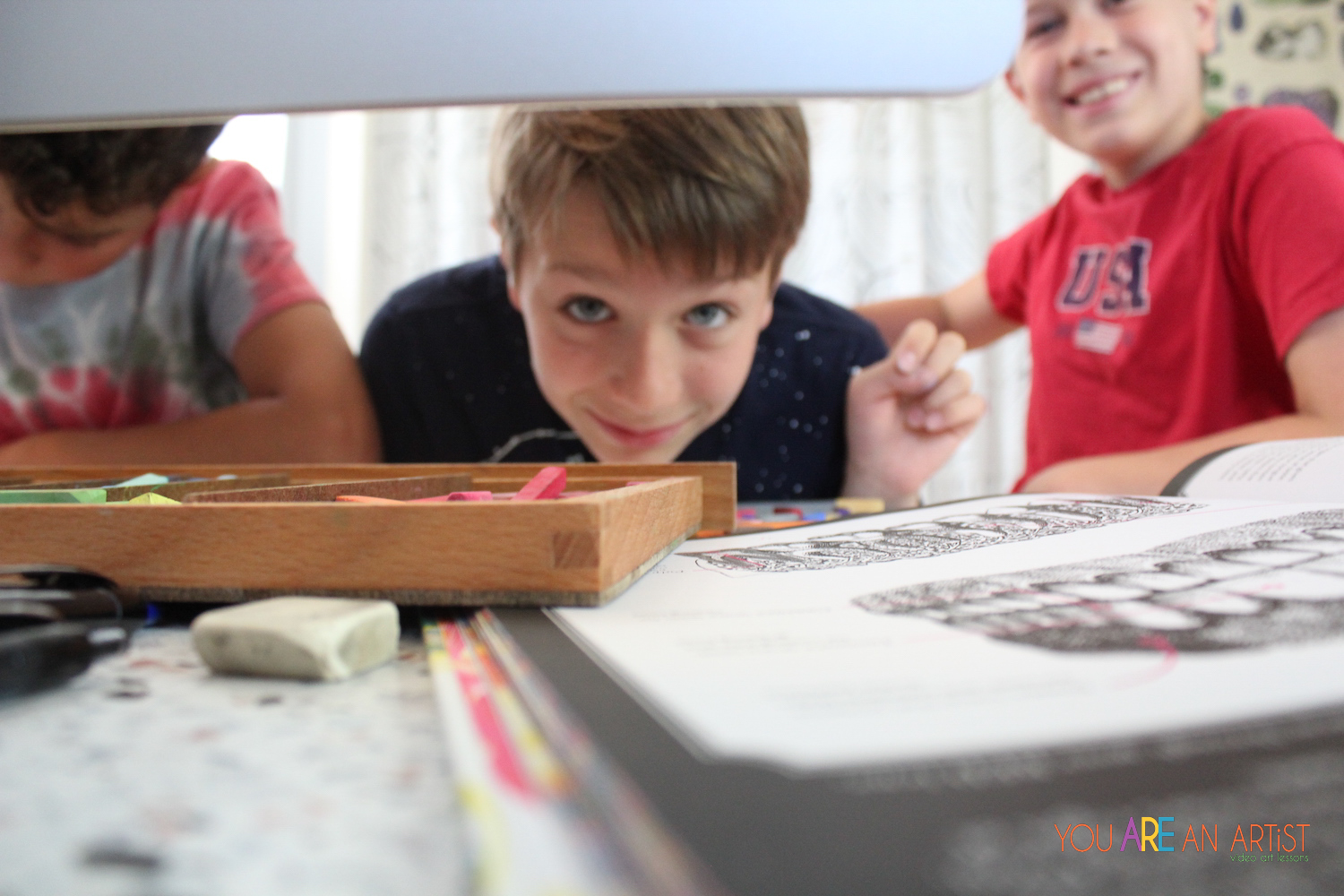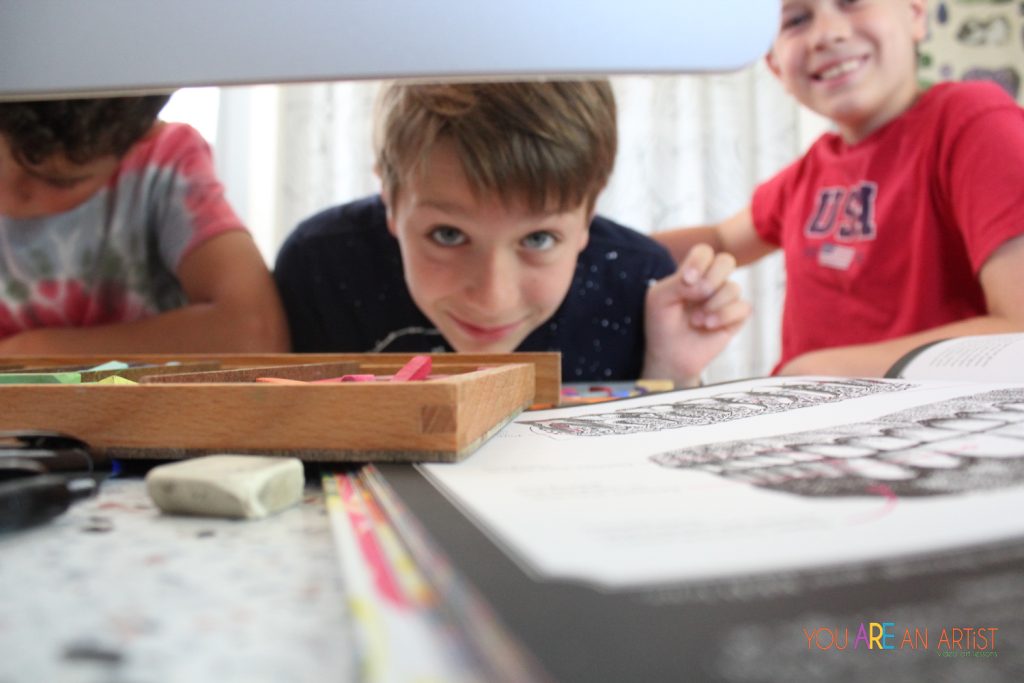 Online Tooth Diagram Activity For Your Homeschool
Studying the teeth is an important topic to include in an anatomy lesson. For one, they are a prominent body feature. Also, kids have all kinds of experiences with teeth: smiling, eating, talking, brushing, and… visiting the dentist! Or even getting a visit from the Tooth Fairy!
But, have your kids ever explored the inner world of the tooth? Most kids view of teeth is a simple white molar shape. Below the surface, teeth have so much more going on. You will find that out with Nana's tooth diagram activity!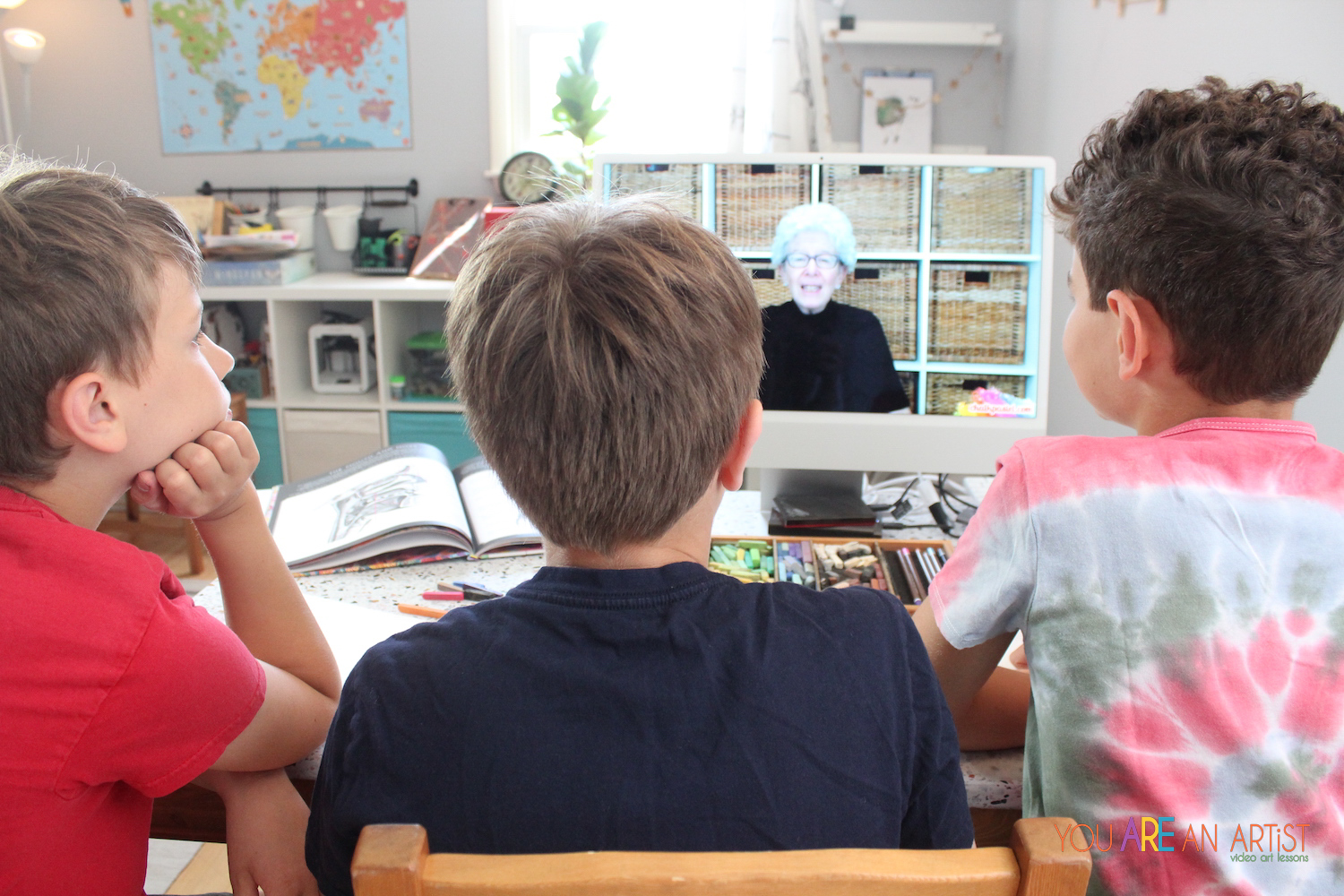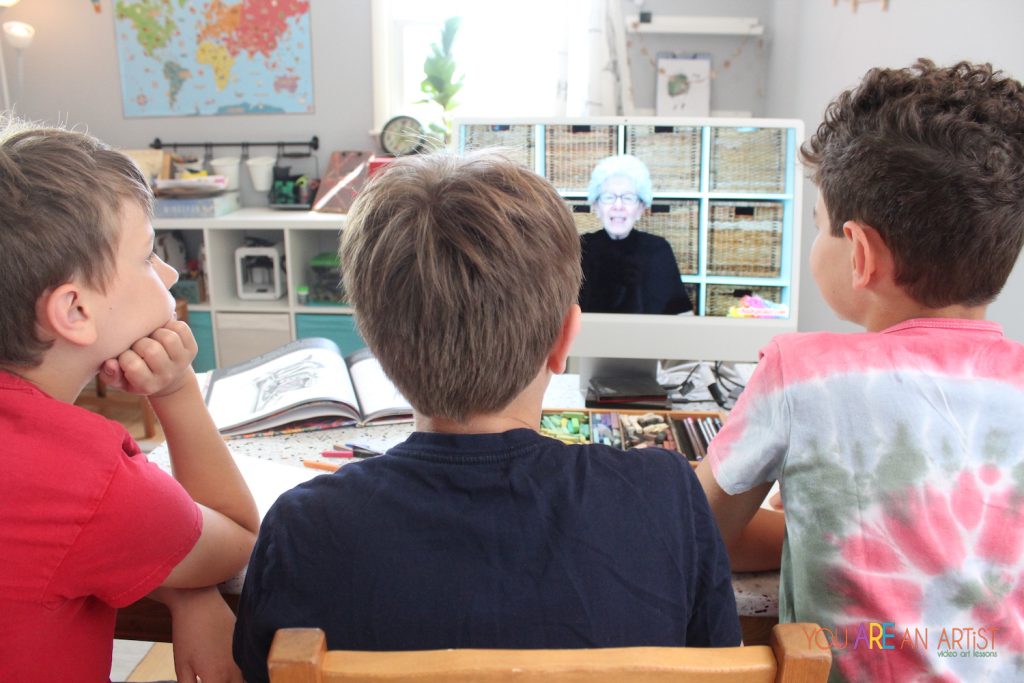 Nana's chalk pastel video art lesson of the Diagram of a Tooth highlights the many-colored wonder of these curious cuspids.
Kids will love tracing the outline of the tooth first, because it activates prior knowledge. Everyone knows what a tooth looks like on the outside.
Then Nana goes deeper to show students all the layers: pellicle, enamel, dentin, pulp, cementum. As students draw each layer in different colors, it is interesting to see how Nana adds texture to help them visualize each part. Plus they can start to see the relative thickness and size of each layer as well.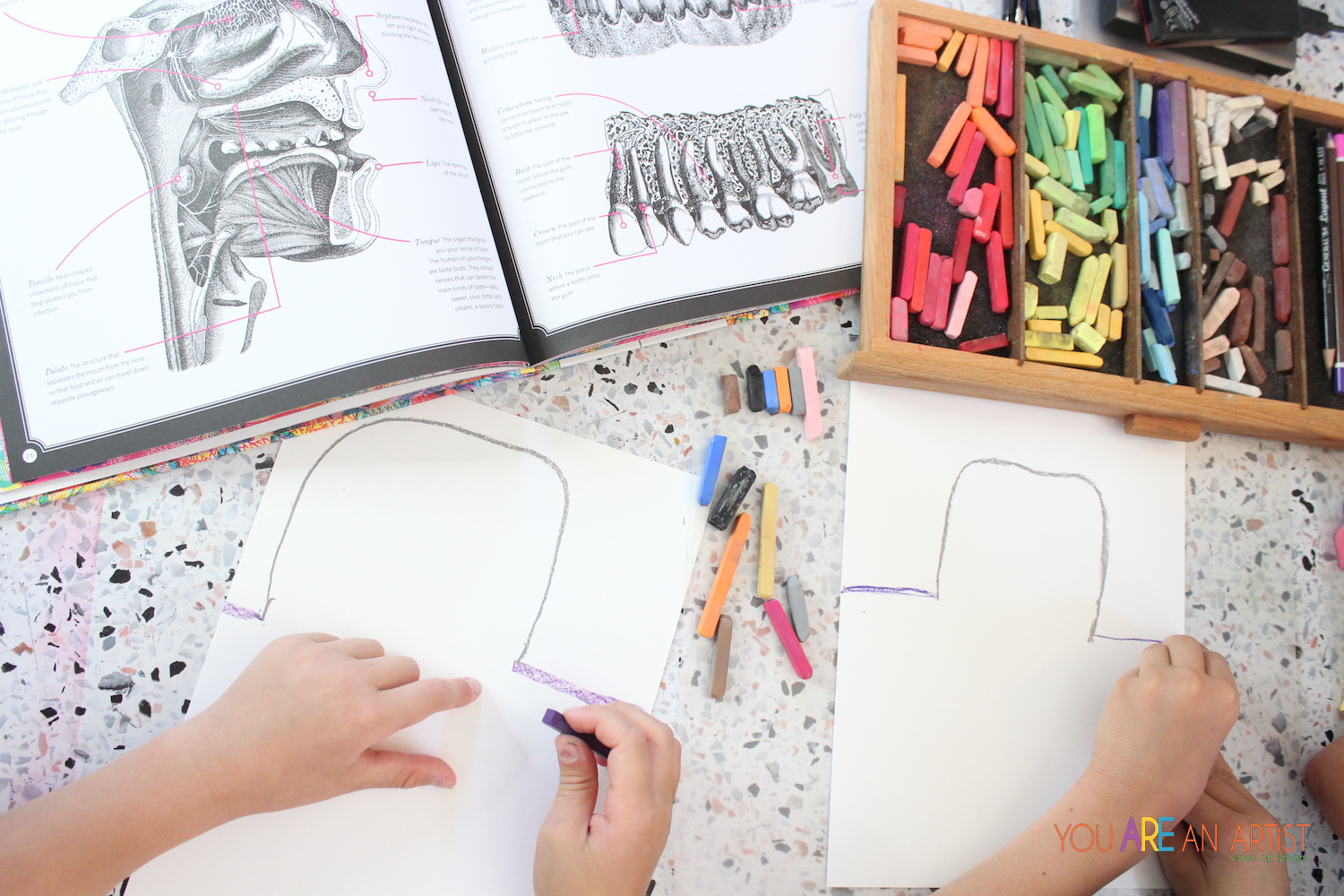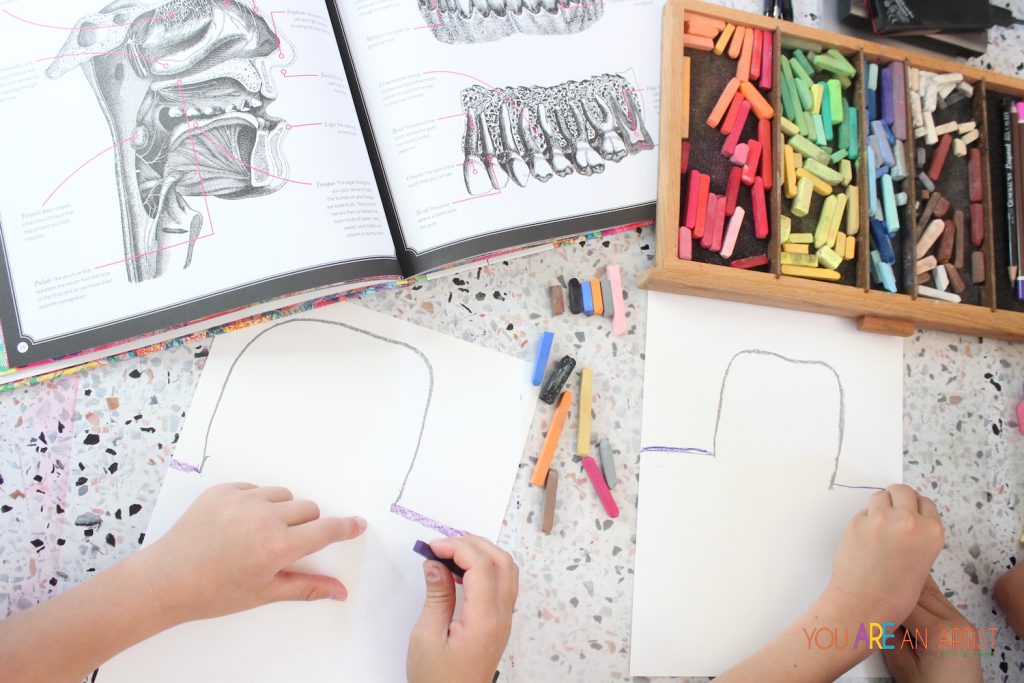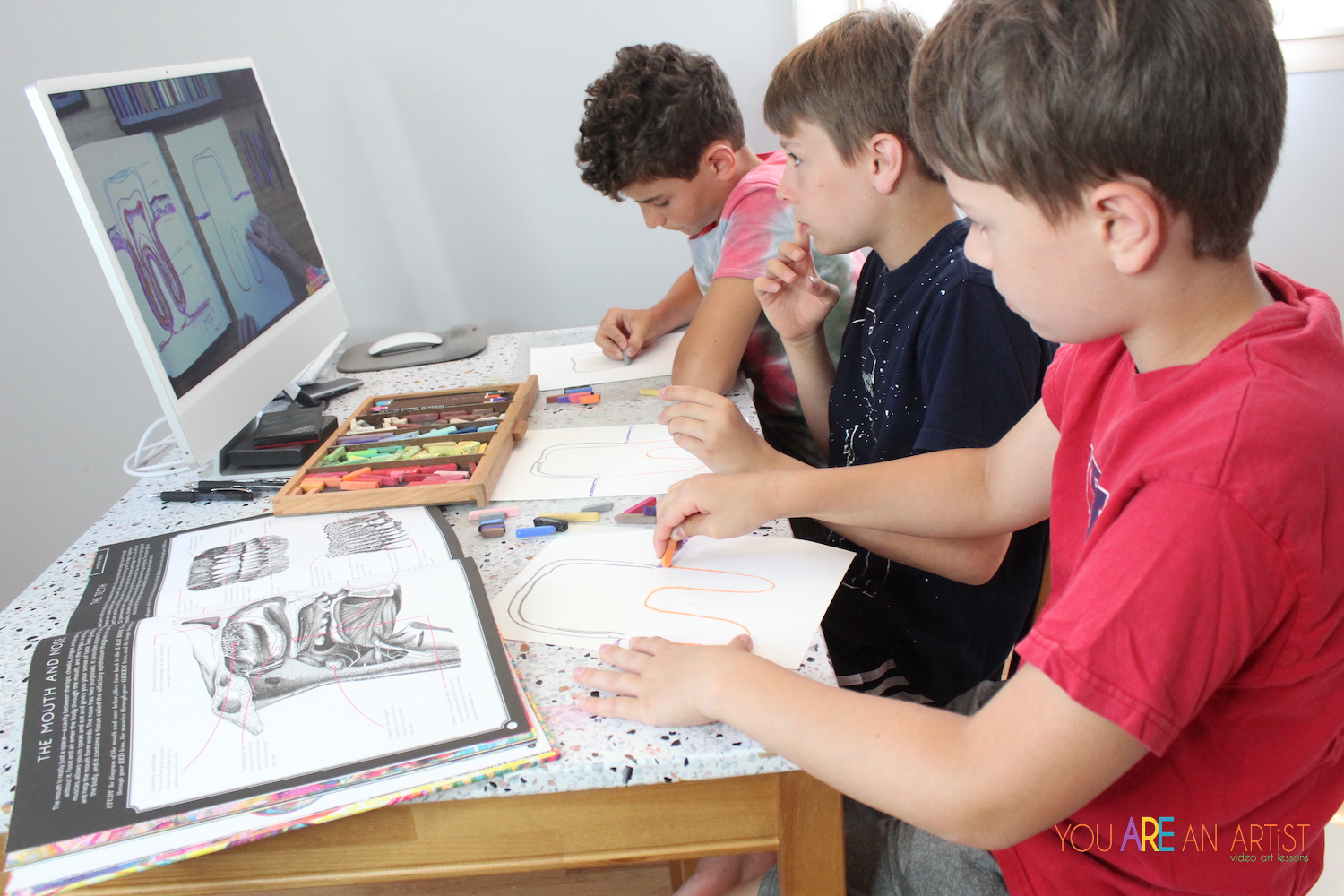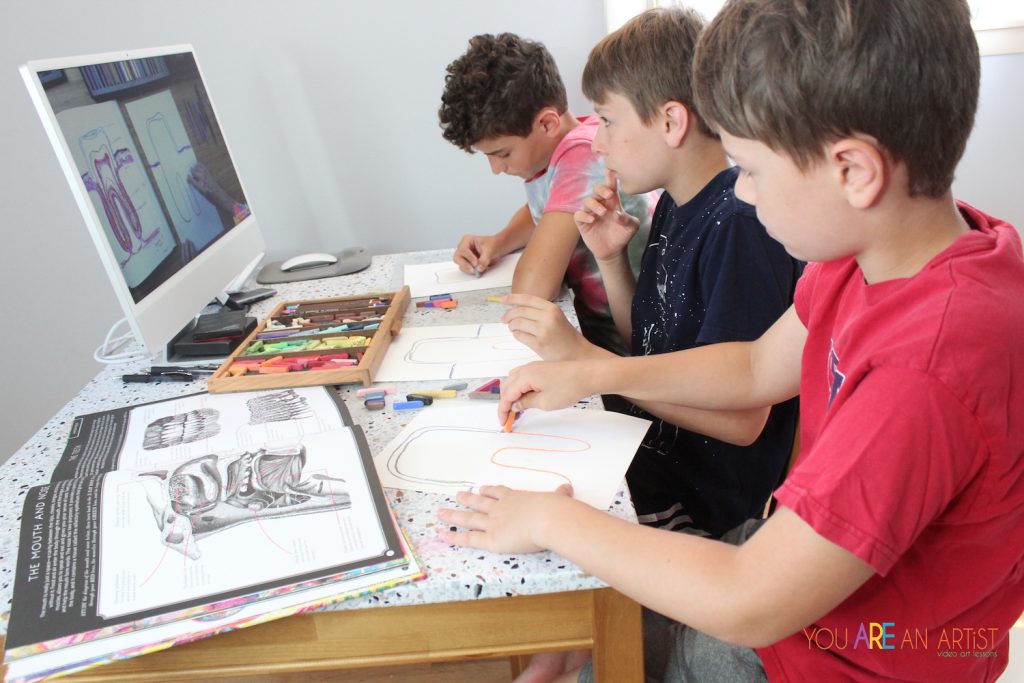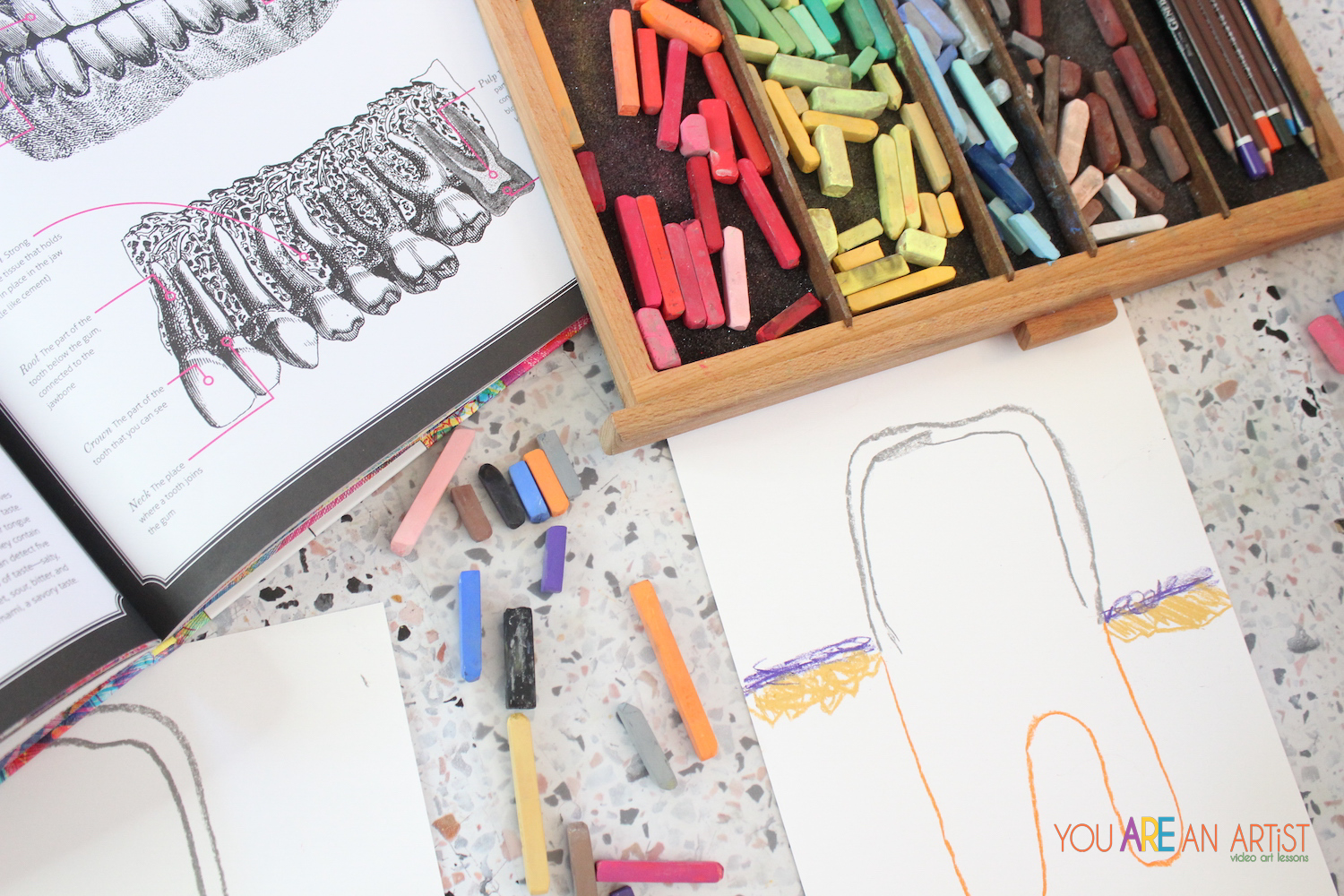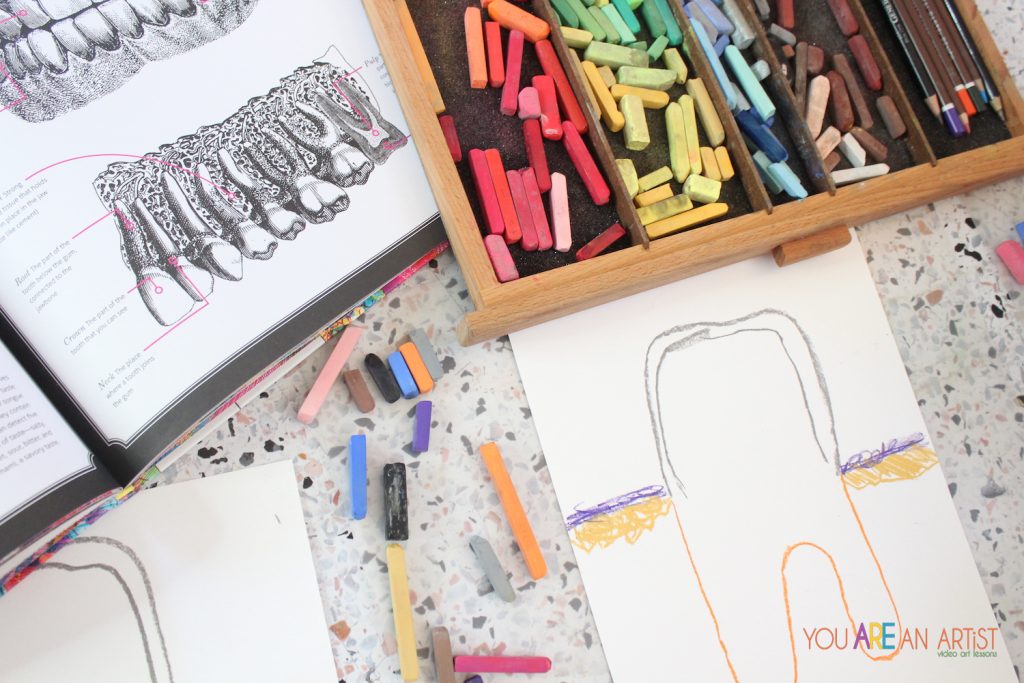 Soon, kids will have drawn a rainbow diagram of the tooth. Then, like the budding scientists they are becoming, they will label each part. This is a wonderful opportunity to add some vocabulary to their word banks, spelling lists, or handwriting worksheets!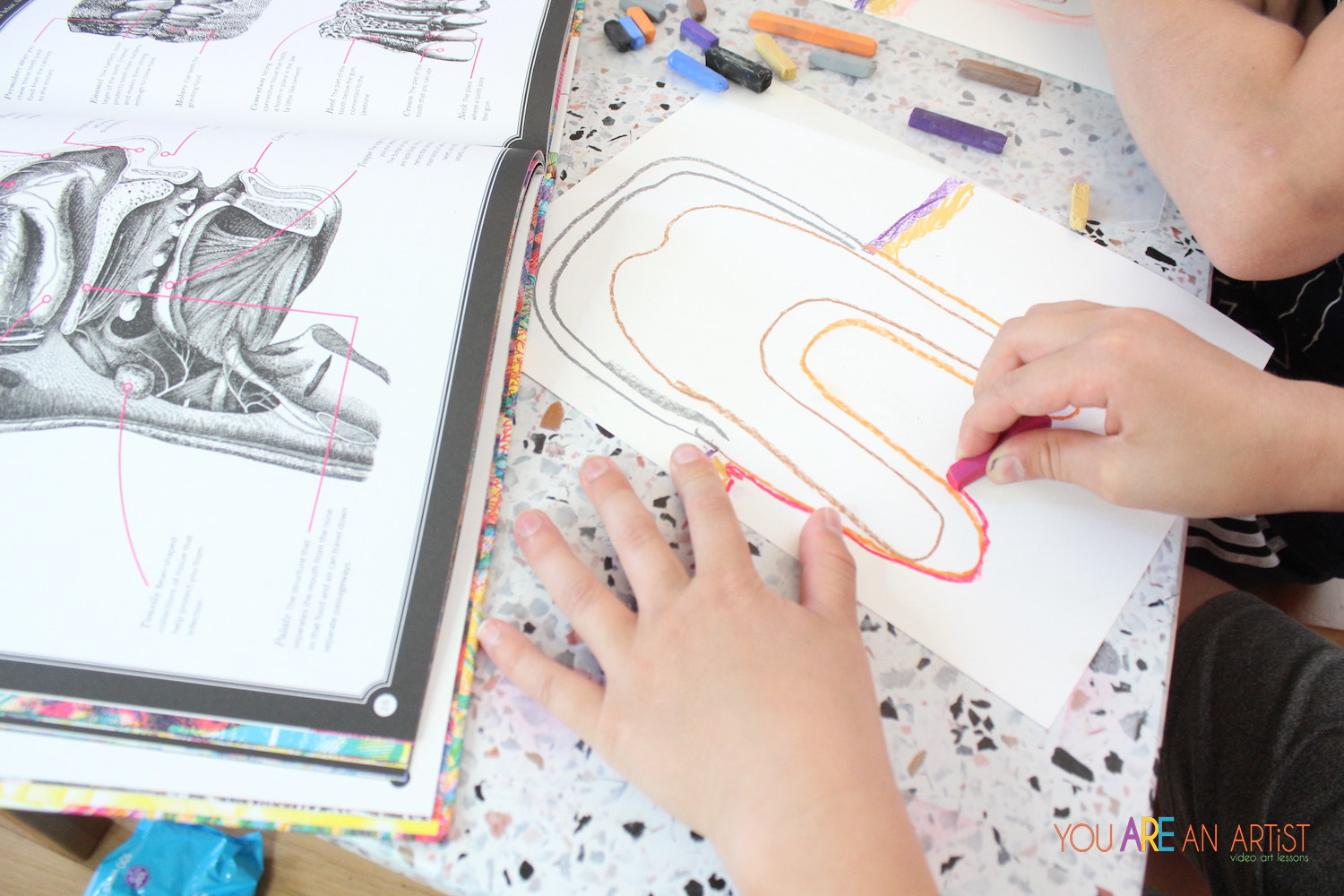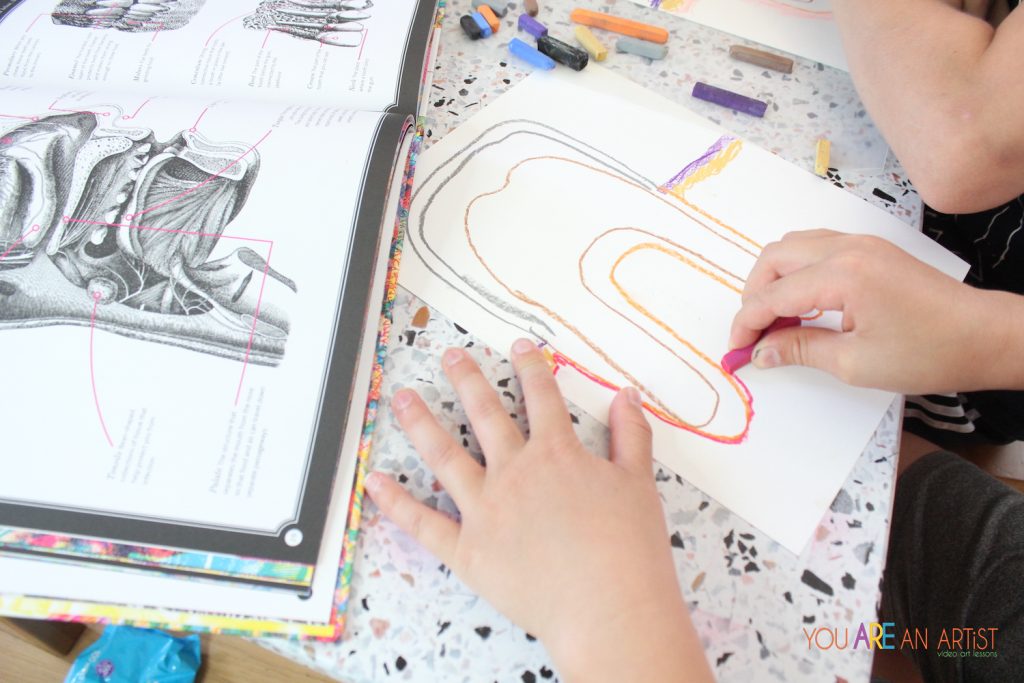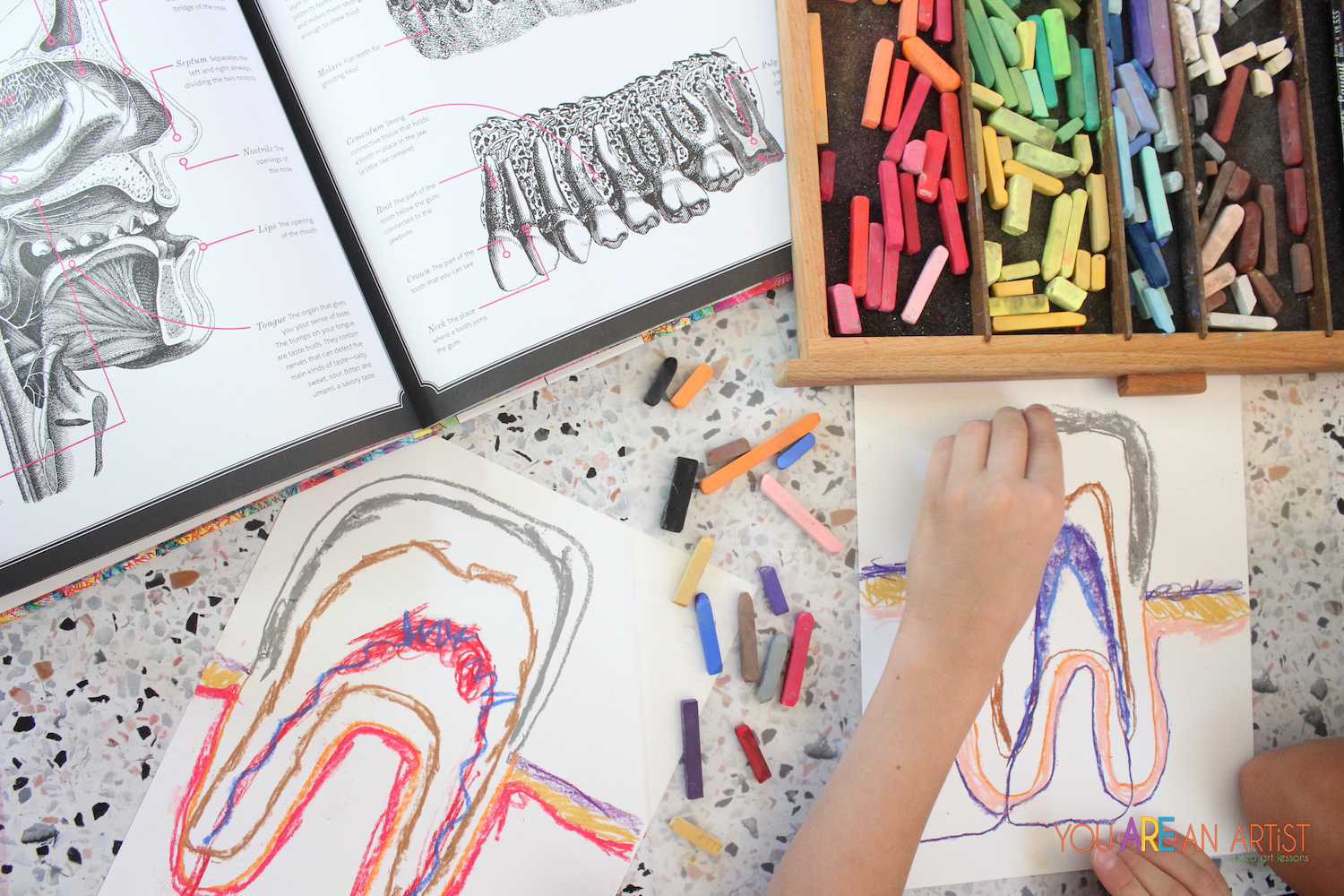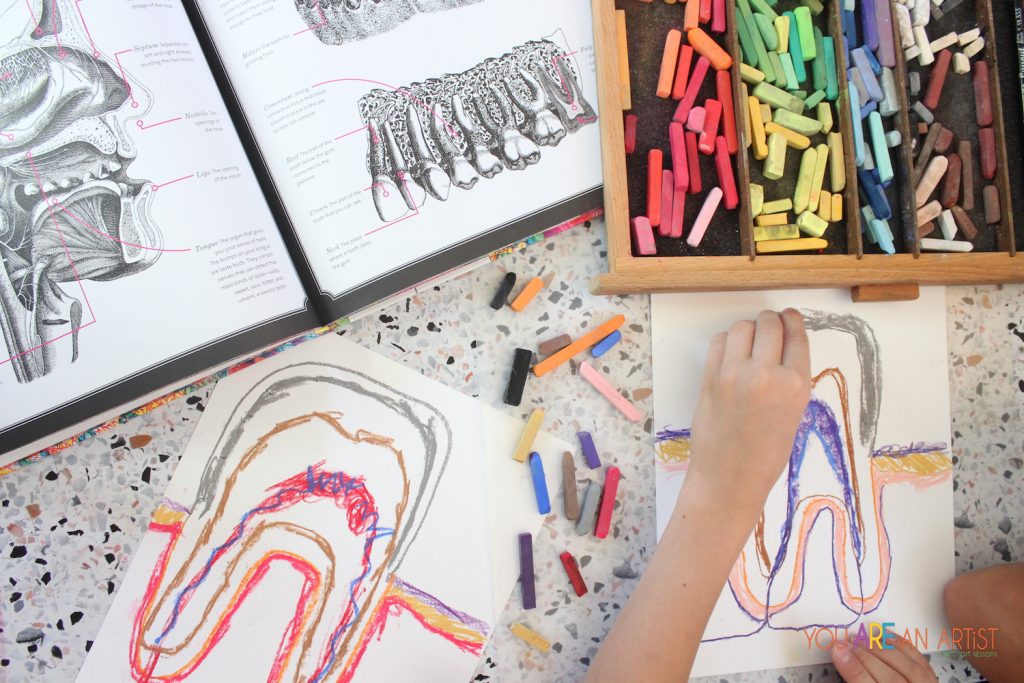 When we completed this lesson, our young exchange student from Spain was staying with us. He enjoyed learning all kinds of new English vocabulary as well as understanding more about tooth anatomy. It just goes to show you how accessible Nana's chalk pastel lessons are, when even an English language learner can easily enjoy them!
Finally, like any good artist, they can name, sign, and date their work of art: the human tooth! This is sure to be a stunning addition to any bulletin board or art journal. They will barely realize they have tucked away a lot of science and anatomy knowledge, because the journey of painting with chalk pastels is so enjoyable.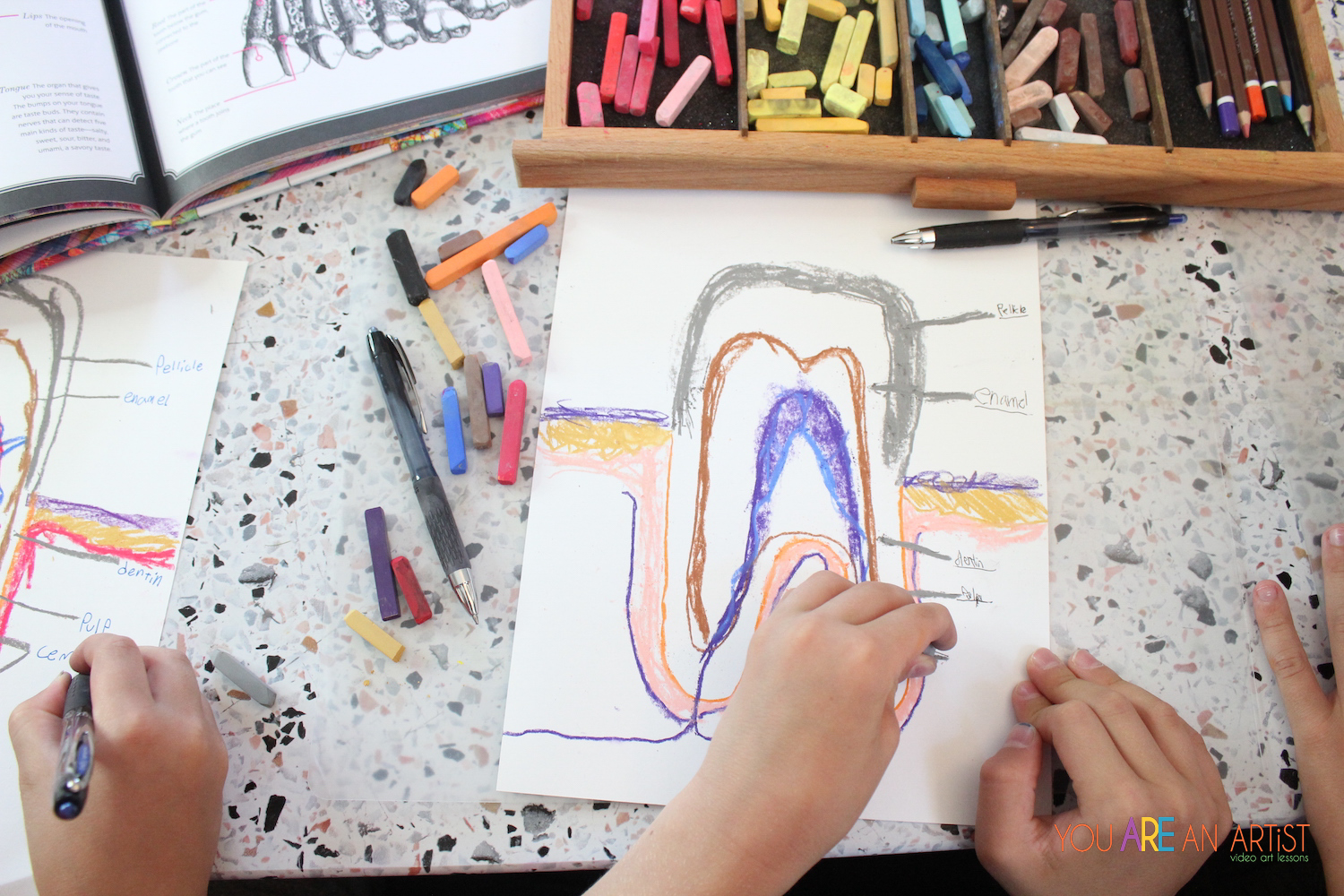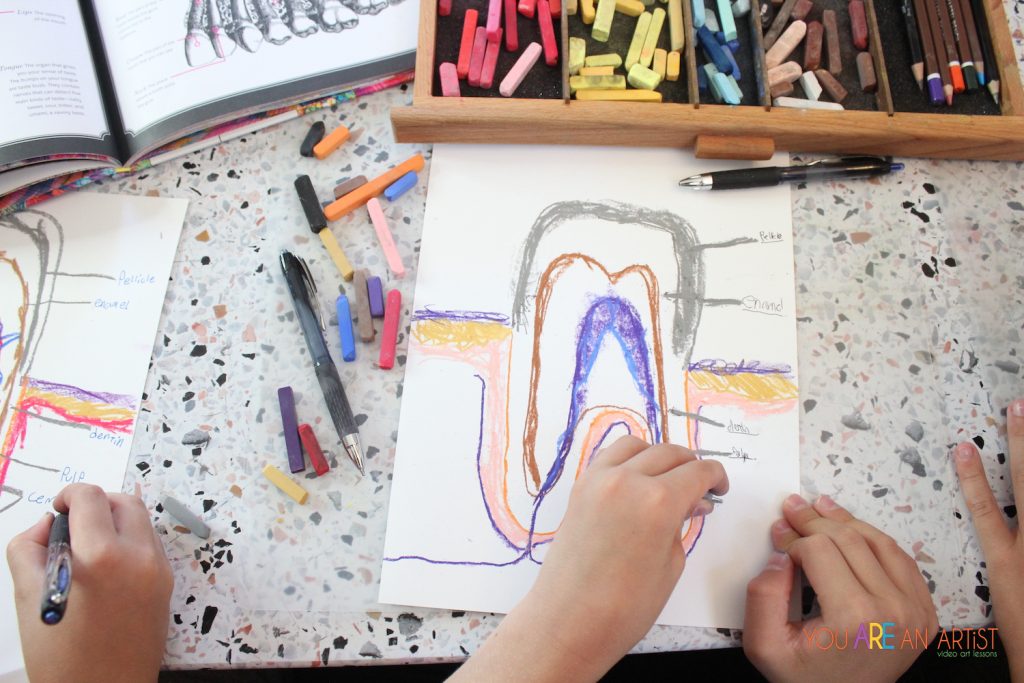 Additional Resources For Homeschool Science
Don't stop with the tooth! Nana has a host of homeschool science resources to keep the learning going. When you have a You ARE an Artist Clubhouse Membership, all of these lessons and the I Drew It Then I Knew It series are at your fingertips all year!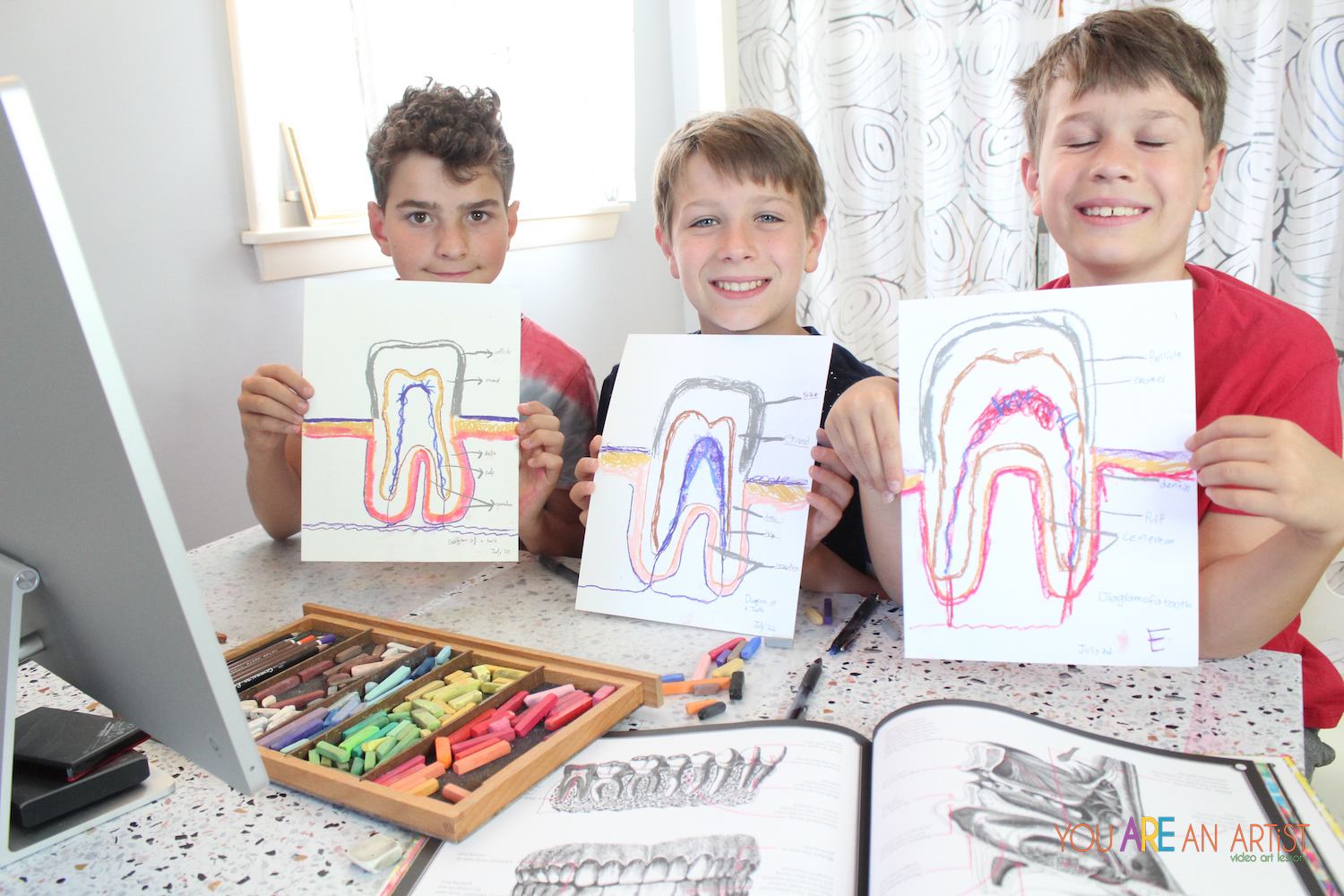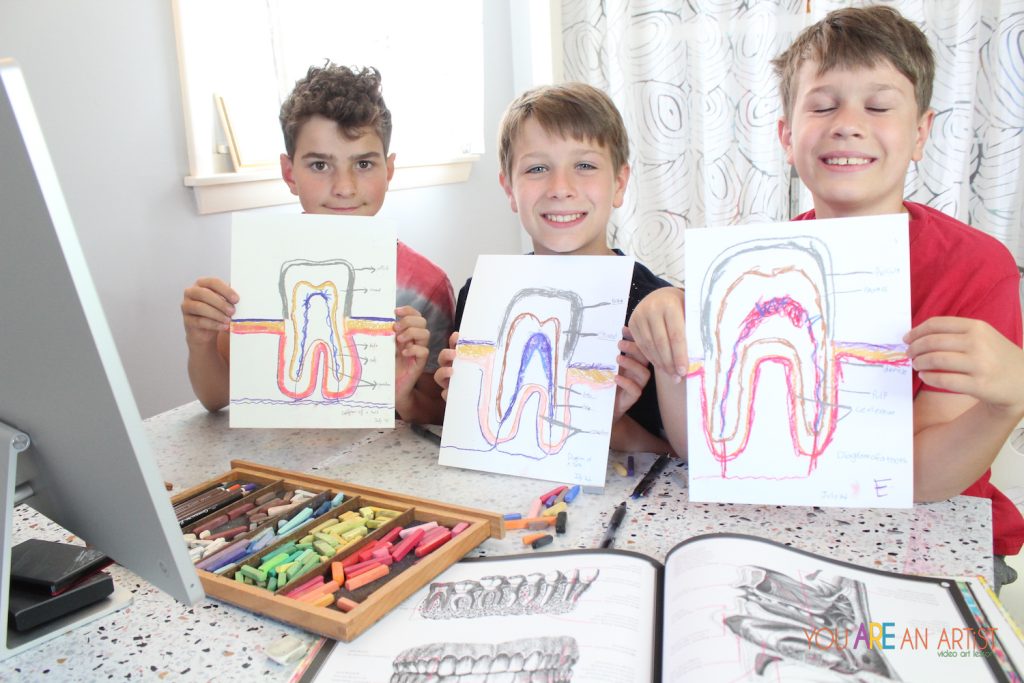 Homeschool Anatomy & Biology
Homeschool Chemistry & Physics
Homeschool Astronomy
Homeschool Botany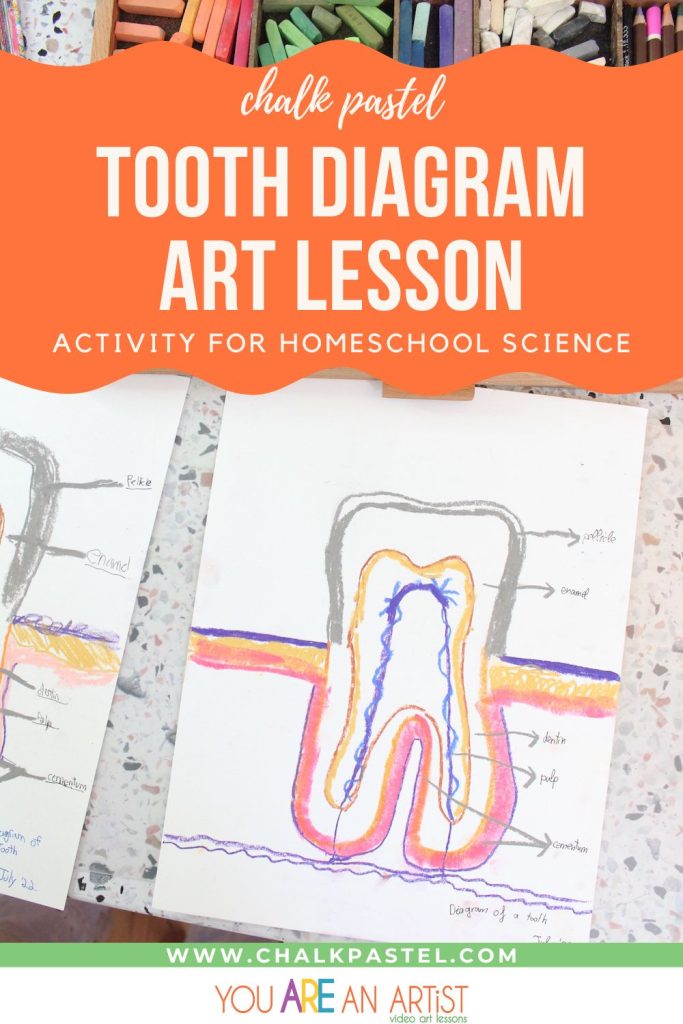 Whatever your budding scientist wants to discover, there's sure to be an exciting and colorful chalk pastel lesson to make your homeschool hands-on when it comes to science! Make the learning fun and the learning will stick – and everyone walks away smiling!