These Ox-Cart Man activities are sure to bring this great book to life! Take a trip back to the 1800s with a New England farmer in the Ox-Cart Man. In a time when you wove your own clothes, whittled your own broom, and split your own shingles, this lyrical story takes you on a journey through the changing seasons.
Ox-Cart Man by Donald Hall is in picture book format. The story is beautifully illustrated by Barabara Cooney, winner of the Caldecott Medal.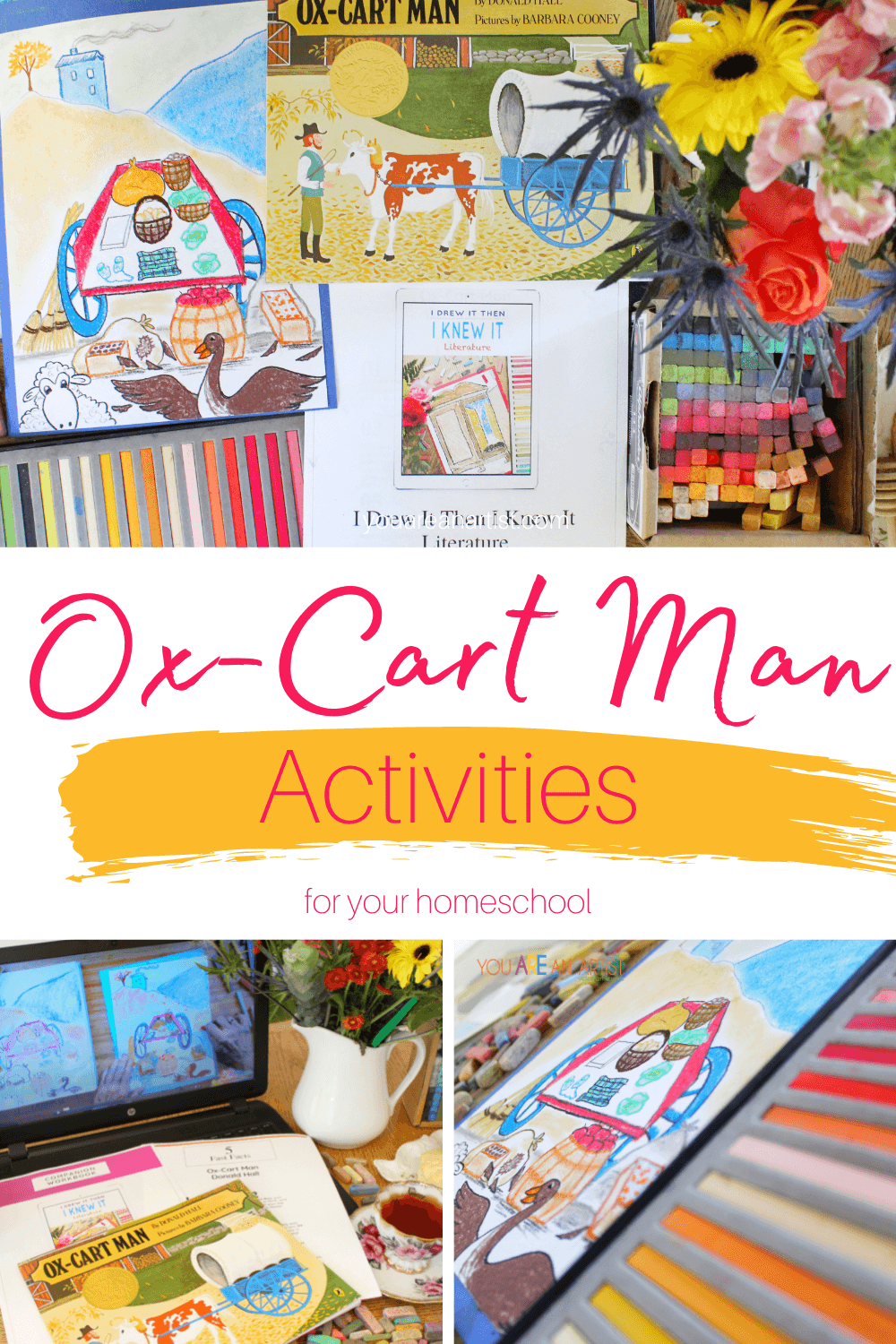 Ox-Cart Man Is A Wonderful Read Aloud
After a year of harvesting cabbages, turnips, honey, maple sugar, wool, and various other goods a farmer's family has grown, gathered, or made, the ox-cart man loads up his cart to go and sell it for his family. He walks for ten days through the countryside before he reaches Portsmouth Market.
Ten days!
My children and I couldn't imagine going to town once per year to buy all the things we needed. Let alone walk ten days to get there and then ten days back!
And yet, the only things the farmer bought and returned home with were:
A Barlow knife for his son.
An embroidery needle for his daughter.
An iron kettle for his wife.
Two pounds of peppermint candies for the whole family to enjoy.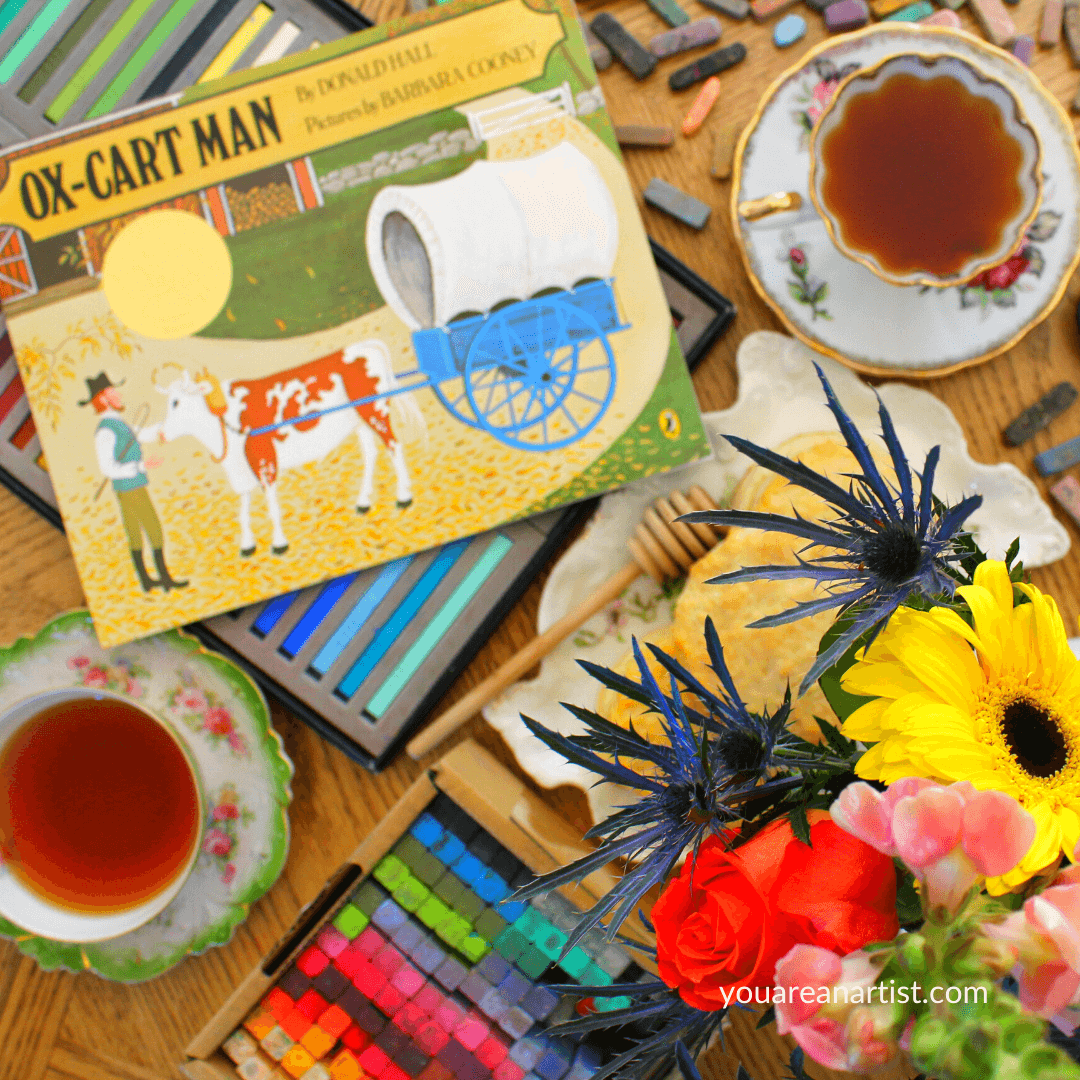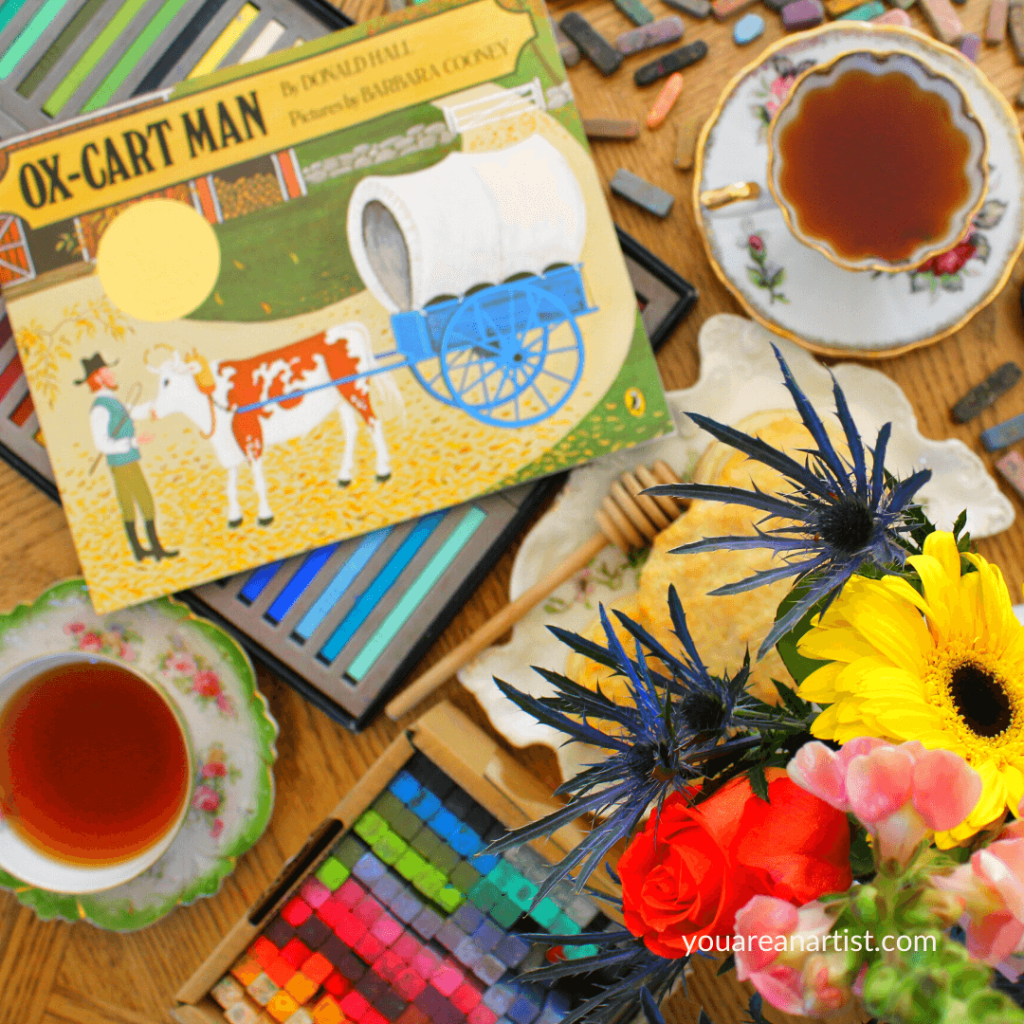 Ox-Cart Man Activities For Your Homeschool
What better way to celebrate autumn than with a chalk pastel teatime with Nana's new lesson and Ox-Cart Man activities? In her lesson, Nana took us step by step in creating our own carts loaded with homegrown and homemade commodities.
We added in a few of Nana's other lessons to round out our Ox-Cart Man teatime, including:
Garden Honey Bees – to represent the honey the family collected
Baby Lamb – to represent the wool that was sheered in the spring and spun into yarn for weaving and knitting
Goose – to represent the goose feathers collected in the barnyard
Forest Path – to represent the ten days the man walked each way through forests and farmland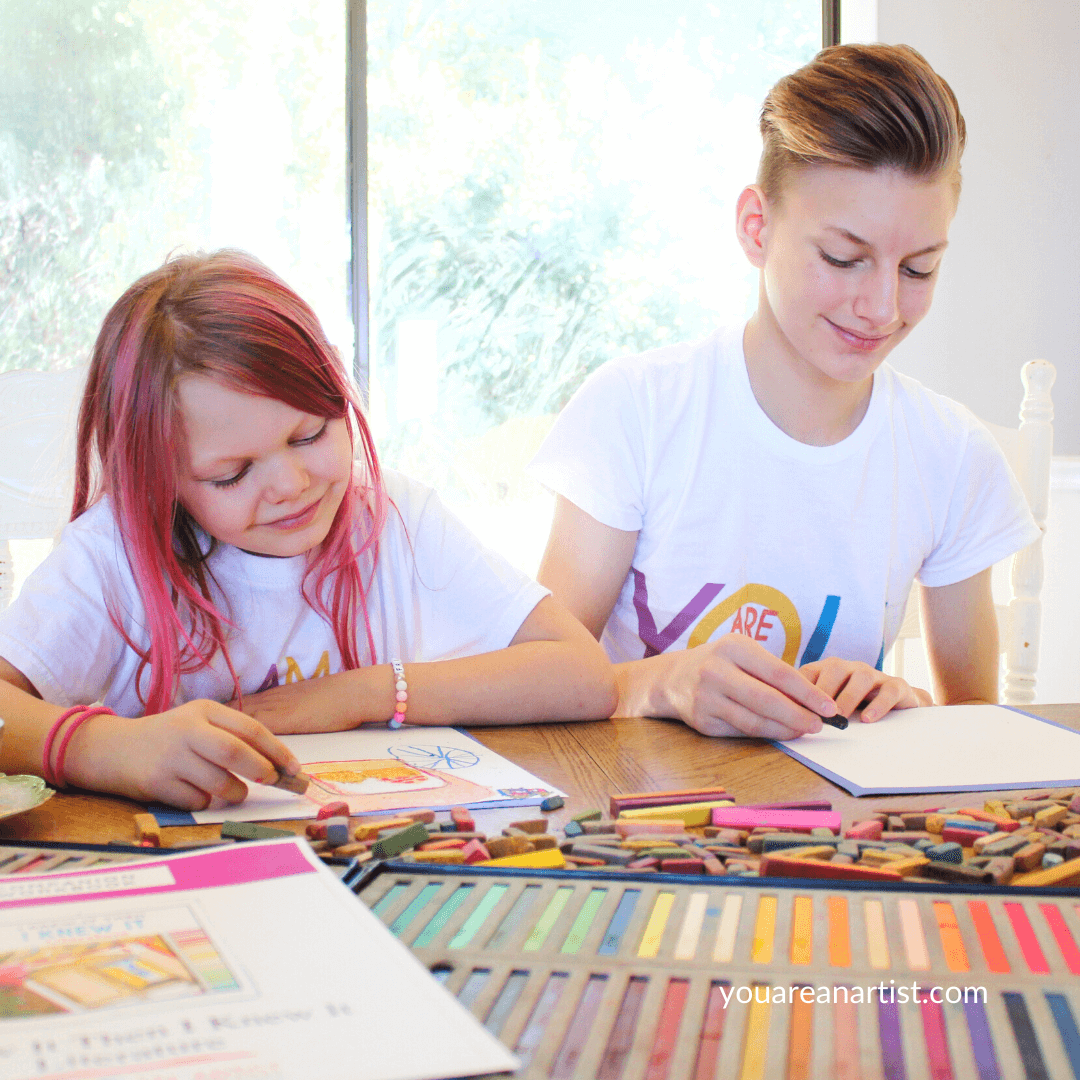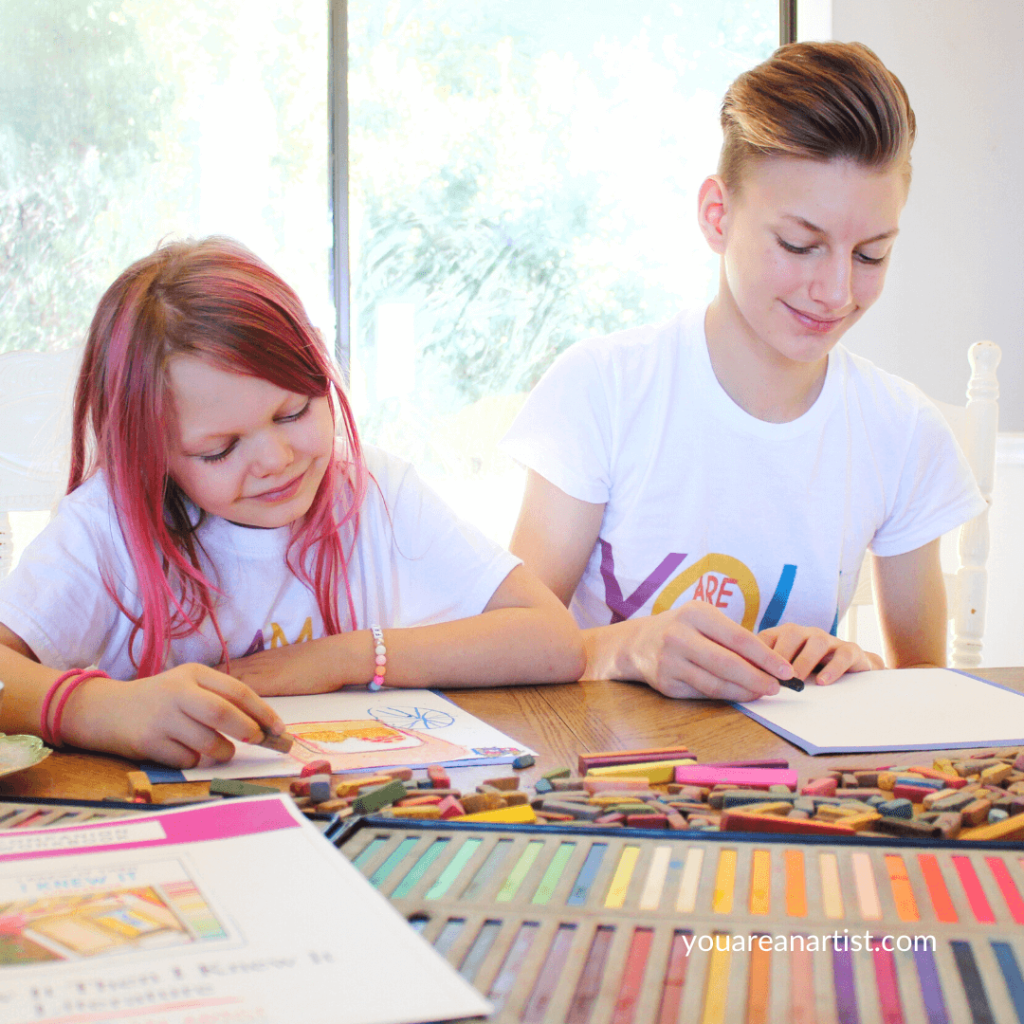 With Nana's seasonal tree art, you could also use this book as a springboard for chalk pastels all about changing seasons!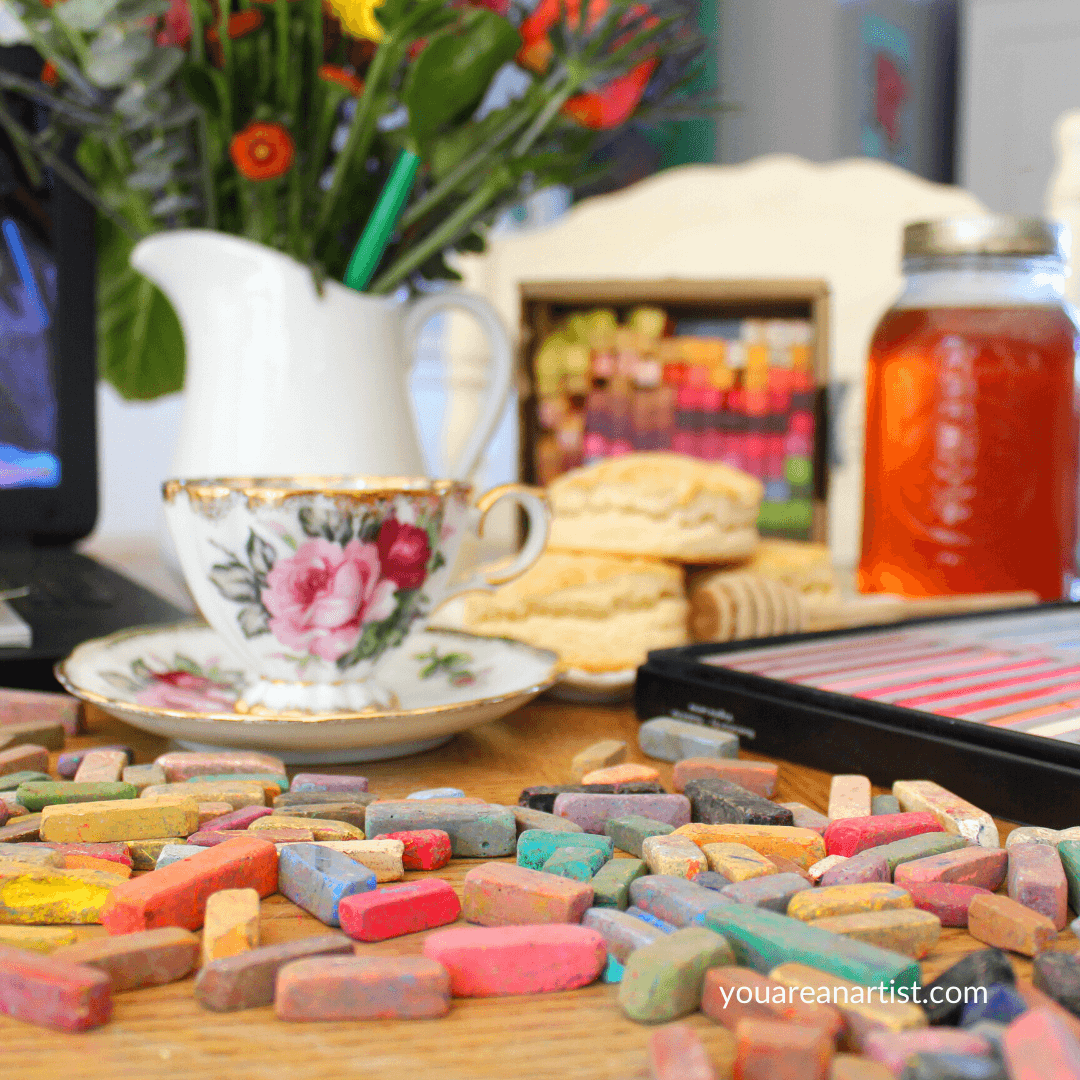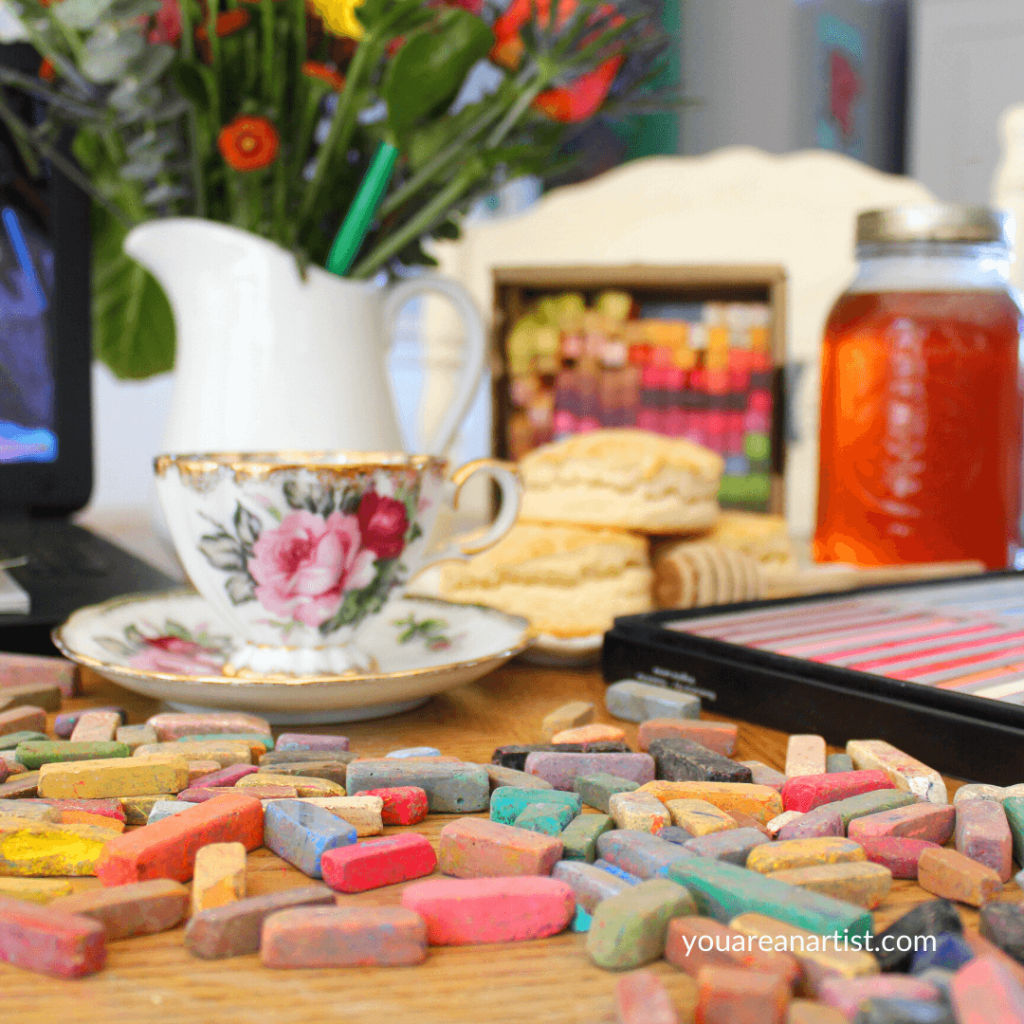 We are not a self-sufficient family like the one in the book, except for honey. We do keep honey bees, and they provide us with enough honey to last all year as well as a little to spare. Harvesting honey is a family affair and pretty tasty too.
So, I brought up a jar of honey from the basement to add to our teatime treats.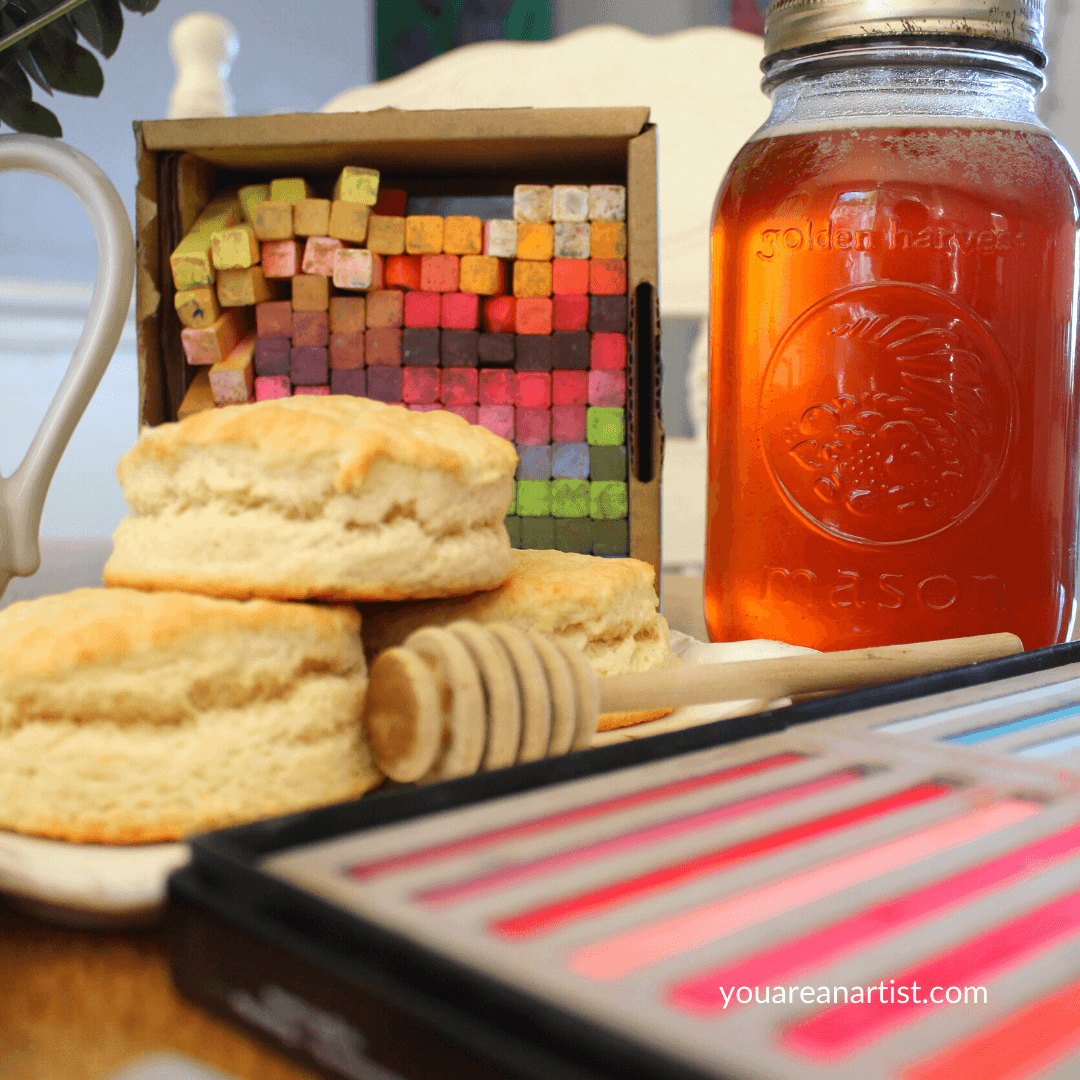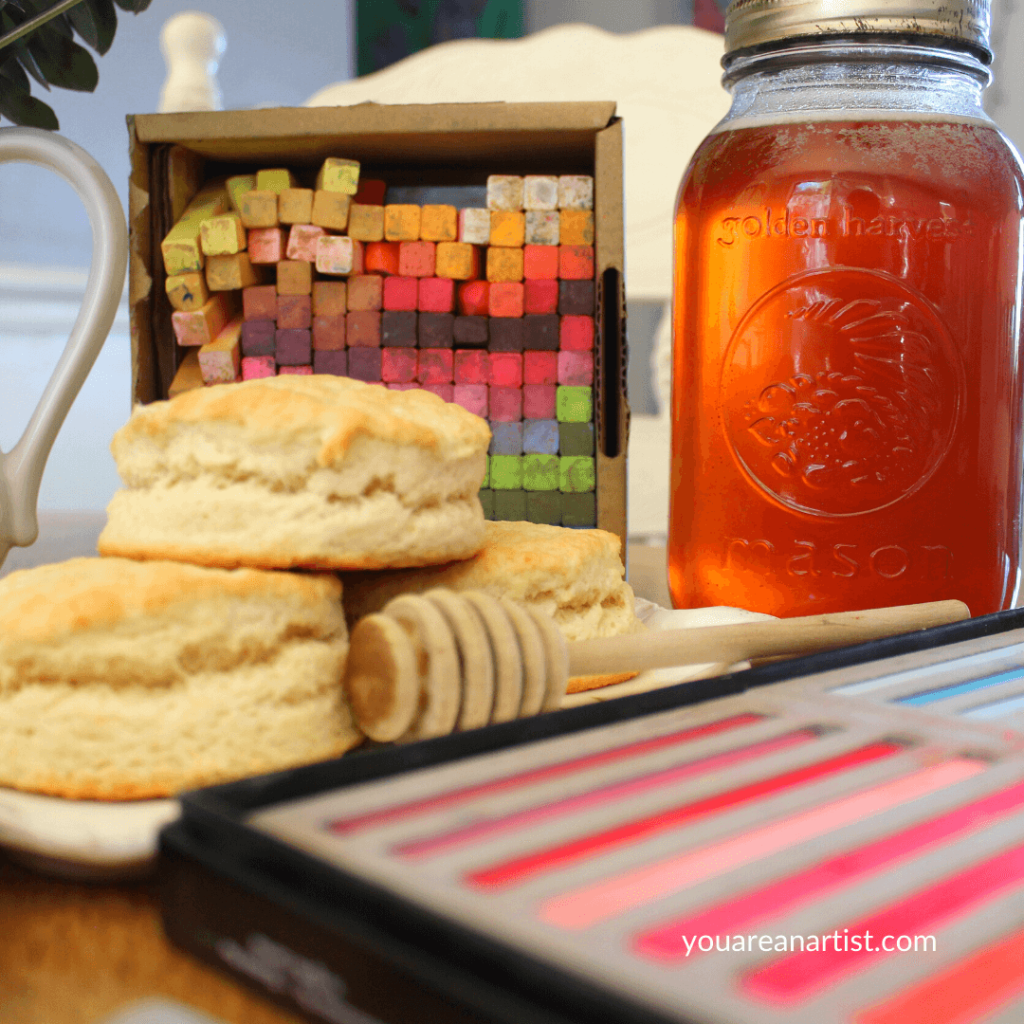 More Homeschool Lessons For Our Favorite Books
We also enjoyed the I Drew It Then I Knew It Companion Workbook exclusive to the You ARE An Artist Clubhouse Literature Video Art Lessons. It contained facts about author Donald Hall as well as writing prompts and prompts for additional research!
Did you know the Ox-Cart Man was initially written as a poem?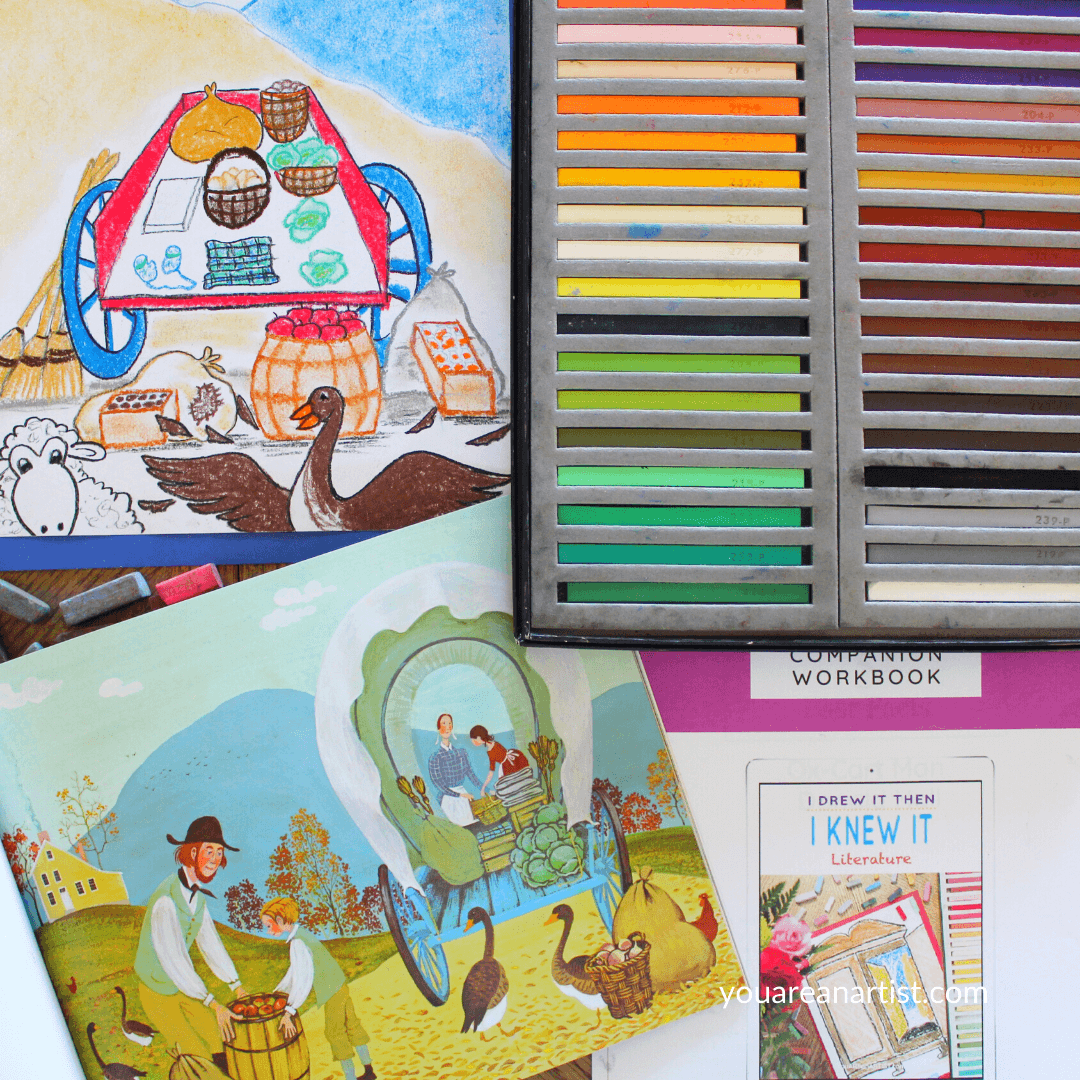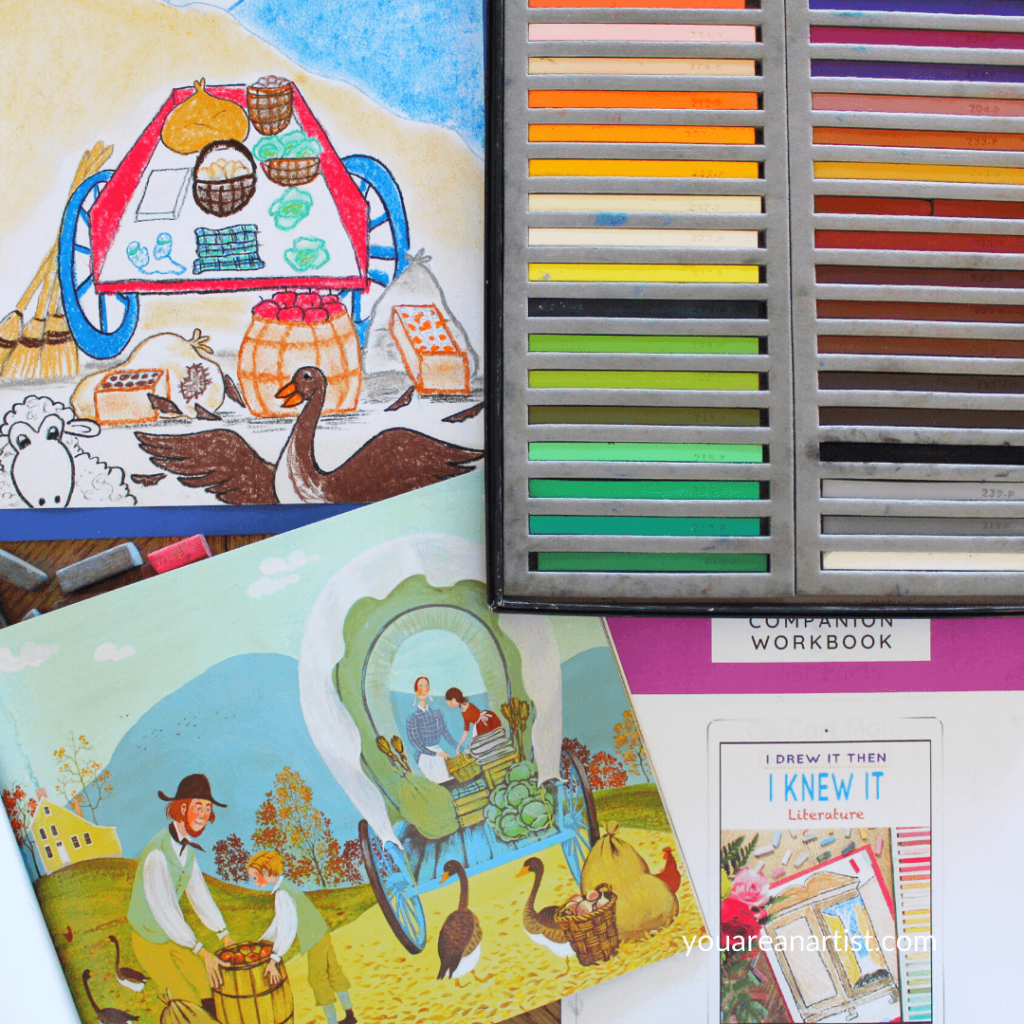 With the You ARE An Artist Clubhouse Membership, you'll have exclusive access to the You ARE An Artist Clubhouse Literature Video Art Lessons and IDITIKI Companion Workbook. These literature chalk pastel lessons include:
Anne of Green Gables – Lucy Maud Montgomery
Excalibur – Merlin
Shakespeare's Globe Theatre
The Swing – Robert Louis Stevenson
Charlotte's Web – E. B. White
Green Ember – S. D. Smith
Harry Potter – J.K. Rowling
Through the Wardrobe – Narnis C. S. Lewis
Narnia Map
Hundred Acre Wood – A.A. Milne
The Hobbit – J. R. R. Tolkien
Secret Garden – Frances Hodgson Burnett
Plus many more!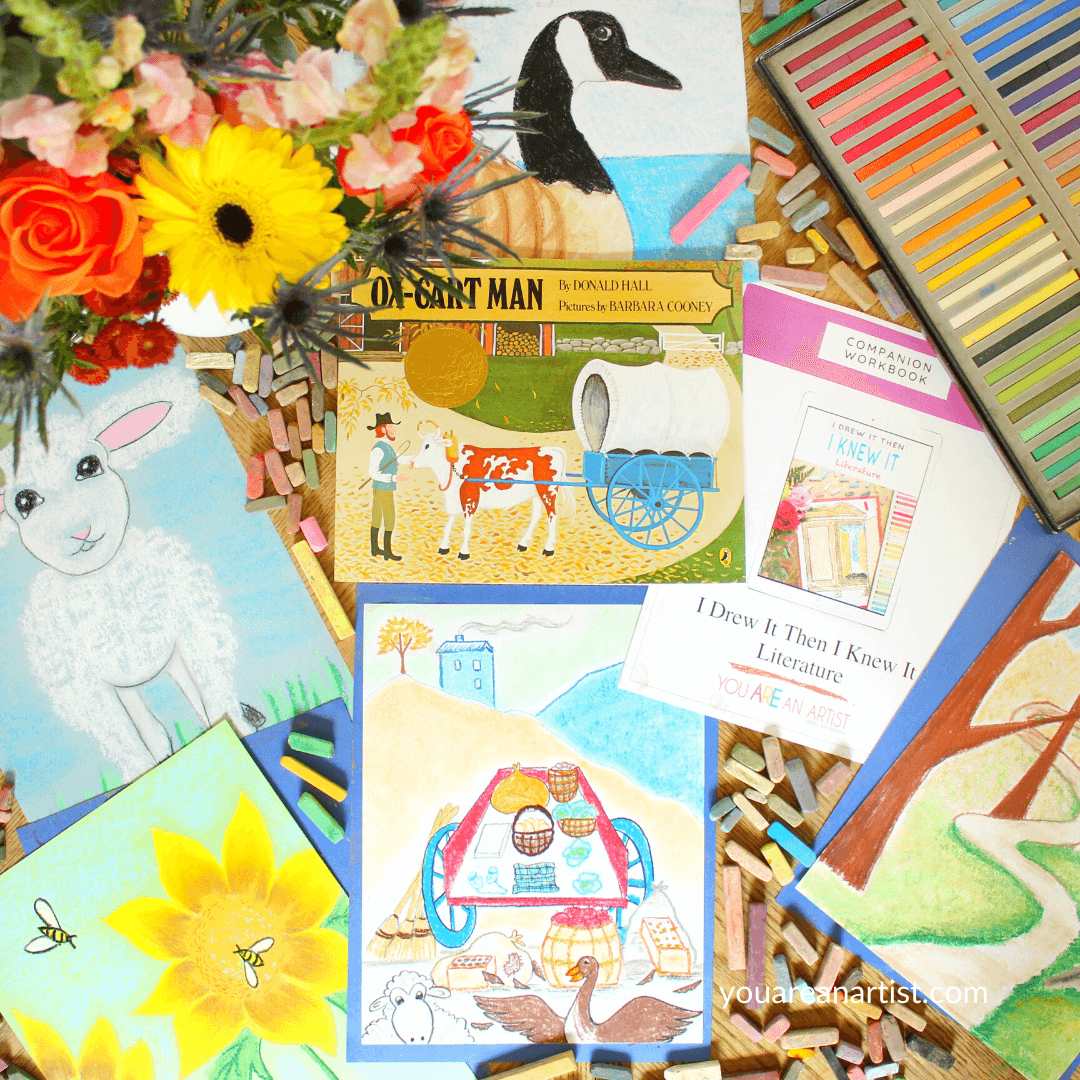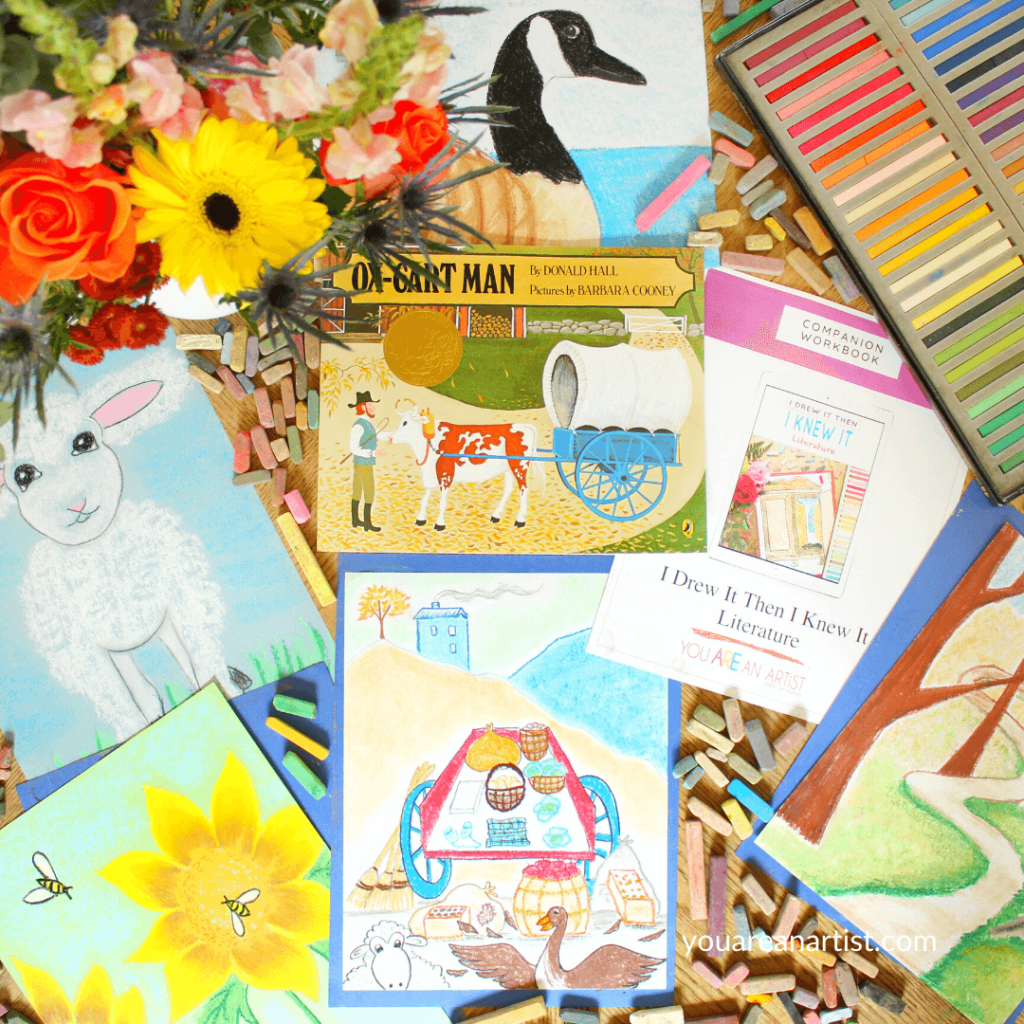 Chalk Pastels and Literature
The Ox-Cart Man is rich with imagery of days gone by, and Nana has a beautiful way of bringing all the vibrance and color straight into your home with her chalk pastel lessons. Her lessons pair perfectly with some of our favorite literature! How grand to enjoy the richness and depth of the written word AND the vibrant color of art.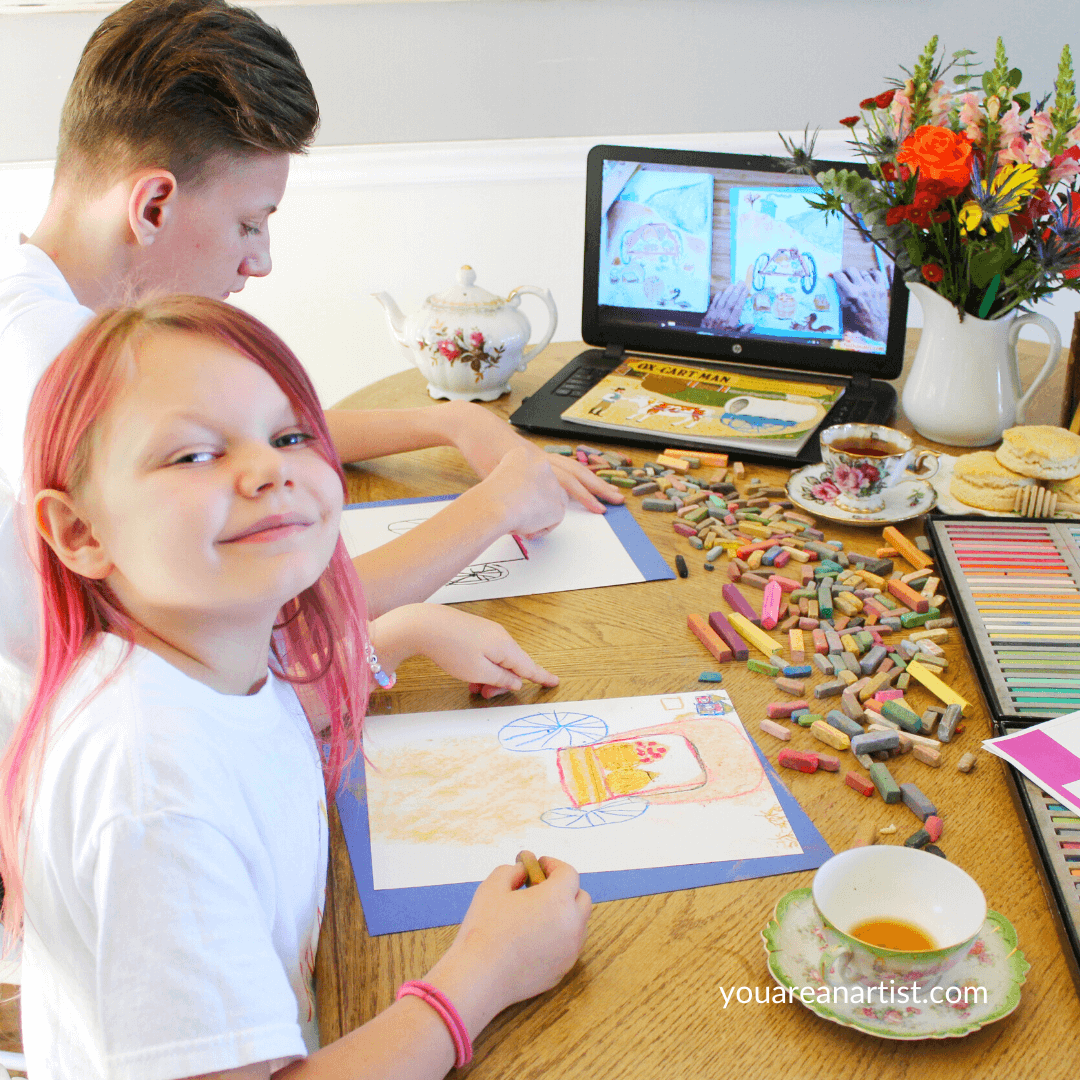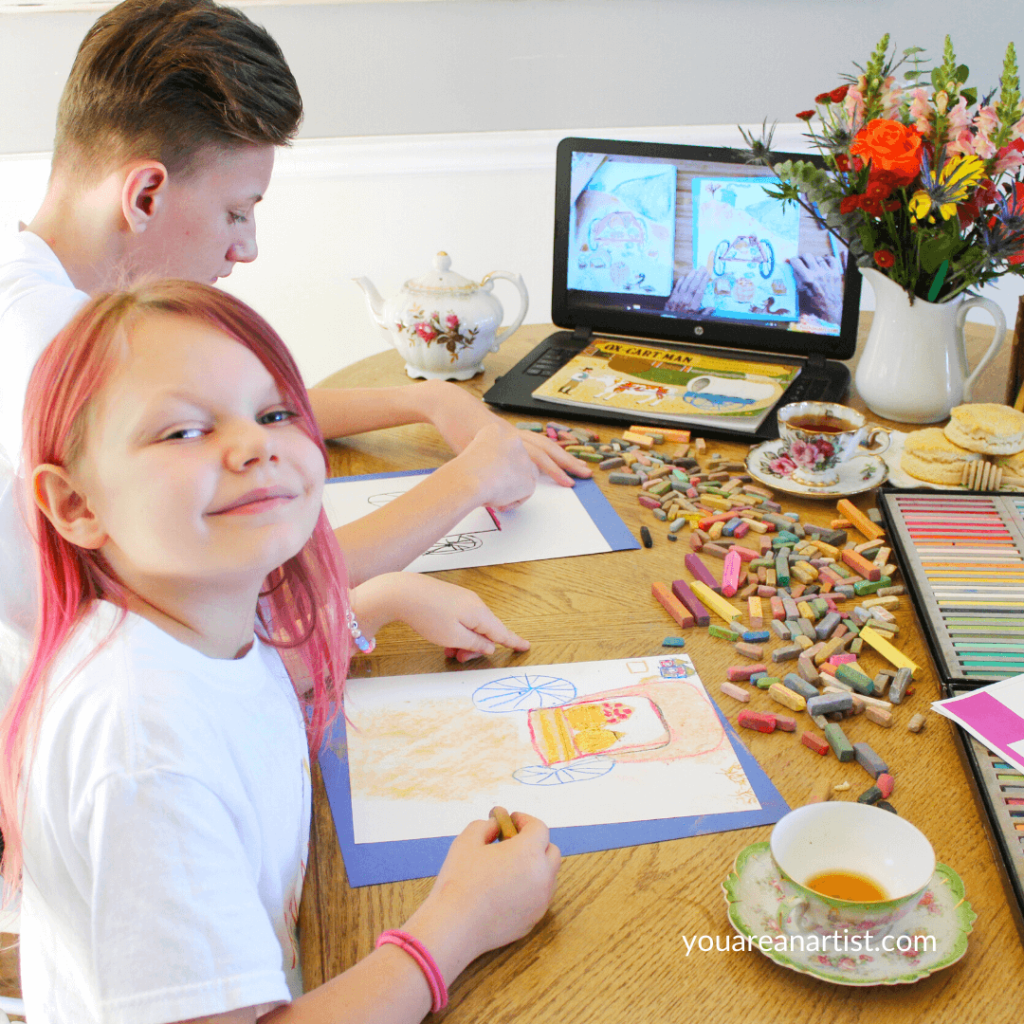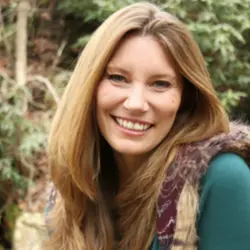 Erin is a writer, blogger, and homeschooler to two intense kids. Her blog is filled with information to help you explore a child led education while making meaningful connections with your children. Discover favorite read alouds, seasonal books, games, art projects, hands-on activities, and learn to just breathe through the ups and downs of life. She loves nature, farm life, good books, knitting, new pens, and hot coffee. Erin is a contributing writer for Weird Unsocialized Homeschoolers. Her work has also been featured on Simple Homeschool and Book Shark.